Ready to find your ideal master's program?
www.mastersprogramsguide.com is an advertising-supported site. Featured or trusted partner programs and all school search, finder, or match results are for schools that compensate us. This compensation does not influence our school rankings, resource guides, or other editorially-independent information published on this site.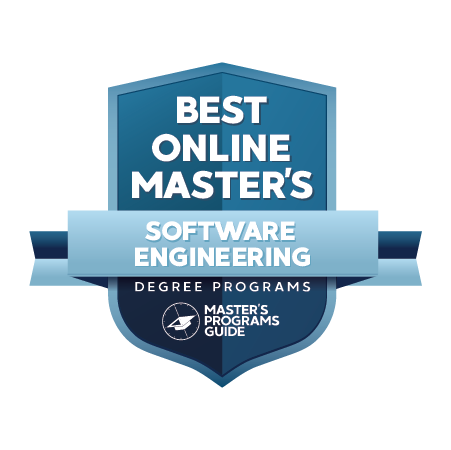 A good education is one that will allow you to get the perfect mix of practicality and theory in your degree. While it's helpful to know the nuts and bolts of how software engineering came to be, it's just as important to know how you can apply those fundamental theories to real-world practice.
Not sure how to find a degree that offers this ideal blend? Lucky for you, you've stumbled upon the perfect resource in our guide to the 10 best online master's programs in software engineering.
In this guide, we'll tell you everything you need to know about how to find the right degree for your needs—and why an online program might be the perfect fit for you.
But first, why software engineering?

There are several good reasons to consider a degree in this field. For one, software engineers are in high demand and can be found working in a wide variety of industries. From big tech to big pharma, software engineers are absolutely everywhere.
While a bachelor's degree will often provide you with the fundamental skills you need to succeed in software engineering, only a master's degree will give you the in-depth training you need to specialize in certain areas of the discipline (or to obtain a leadership position). You'll also gain experience in academic research, which is important if you plan on pursuing a Ph.D. at some point.
If you're ready to be at the forefront of this rapidly changing, highly rewarding field, then earning a master's degree in software engineering might be a natural choice as you advance your career.
There's a good chance that, if you're reading this, you're probably already employed (perhaps you are even working as a software engineer right now). You might be wondering how you can find the time and financial resources to go back to school if you're already working 40 hours a week.
Fortunately, an online degree can offer the perfect solution. You'll have the freedom to take classes whenever it is most convenient for you. Since most of these programs are offered asynchronously, you can complete your coursework at 4 am, at 11 pm, or even on your lunch break.
When you pursue an online degree, you can customize your studies so that it's all about what works for you. There won't be any more rushing to campus for a 9 am class, trying to rearrange your work schedule to get your homework done or anything of the sort. You'll be able to earn your credentials with as little stress as possible.
So what are you waiting for? It's time for you to find the online master's program in software engineering that will help you meet your goals. Let's get started!
See Also: 10 Best Master's in Industrial Engineering
What Are the Best Software Engineering Degrees?
We know that you have educational goals that you're itching to pursue, but you may not know where to start. The editors of Master's Programs Guide utilize a unique ranking methodology based on the following five aspects:
25% Overall Degree Affordability: Average cost of undergraduate and graduate tuition per school
25% Graduation Rate: Number of students who start at the university and actually finish there
20% Earnings Potential: Average mid-career salary of school alumni
20% Selectivity: The number of students who apply versus the number who actually get accepted
10% Online Graduate Offerings: The number of programs offered online in each department
At Master's Programs Guide, we strive to do our best to guide you and your family toward a fruitful academic career. The pursuit of knowledge is a noble one, and we want to help you reach your goals.
See Also: 10 Online Master's in Computer Engineering
Online Master's Degree in Software Engineering.

A public research university located in Greenville, NC, East Carolina University is one of the largest schools in the state. It is home to nearly 30,000 students and is known for its contributions to research in technology, healthcare, and more—but there's one area in which it is even more well-known.
Of all the schools we've included in this ranking, there are none that are quite as highly regarded for their contributions to the world of distance learning as East Carolina University. This was the first school in North Carolina to offer a master's degree in software engineering and it continues to offer one of the best online programs of its kind to this very day.
There are two separate options for students to choose from when they decide to study online at ECU—the traditional track and the nontraditional track. The traditional track is for individuals who have degrees in computer science information technology, or software engineering, while the nontraditional track serves as a great entry point to the discipline for students who do not have this kind of background
You'll complete between 30 and 38 credit hours of study, with students in the non-traditional pathway completing additional credit hours to get them up to speed. Regardless of the track you fall into, you'll be able to choose from a coursework-only, thesis, or project-based pathway.
An industry-recognized program, it offers financial aid to students who qualify. You'll be able to tap into collaborative classroom activities along with internships, guest speakers, and other opportunities. You don't have to be a traditional on-campus learner in order to get this kind of life-changing experience, either, since the exact same opportunities are offered to online learners as students learning on campus.
See Also: 50 Best Online Masters in Cybersecurity Degree Programs
Online Master of Software Engineering

Are you interested in getting a degree from one of the best software engineering schools in the world—but not super interested in having to move to Texas (one of the hottest states in the country!) to do so?
Lucky for you, the online master of software engineering at Texas Tech University might be the perfect solution. This online degree is one of many offered by Edward E. Whitacre Jr. College of Engineering.
Texas Tech was first established in 1923 and quickly rose to fame for offering tech-focused programs with a heavy research emphasis. It currently offers degrees in more than 150 courses of study within 13 colleges. It also hosts 60 research centers and institutes.
The online master of software engineering will give you the skills you need to understand software and system production, offering learners a strong foundational training in design and quality control. You will be able to choose between a project or thesis option, working closely with a thesis advisor to find the course options that are best for you.
Your course schedule will include requirements like:
Software Modeling and Architecture
Software Verification and Validation
You will also take course electives in two categories—computer science and software engineering. Other classes you might take include:
Intelligent Systems
Systems Theory
Analysis of Algorithms
Software Studio
Software Project Management
Online Master's Degree in Software Engineering
Located in Fullerton, CA, California State University-Fullerton is a public university with the largest enrollment out of all the schools in this massive system It is home to more than 100 different degree programs, including many in technology and other STEM disciplines.
California State University-Fullerton offers one of the best programs in software engineering in the country, especially if you aren't interested in having to submit the GRE or GMAT. You also don't need to worry about common admissions requirements like the personal statement or letters of recommendation, either.
One of the least expensive schools on this list, Cal State offers tuition that comes in at least $9,000 per year for most students. Students are admitted in the fall semester only and will complete a total of 10 courses (for a total of 30 credit hours) over the course of 22 months.
You will take two courses per semester and be grouped into a cohort. You'll take your courses at the same pace and in the same order as the rest of your fellow students but you'll have the flexibility to work on these courses from the comfort of your own home.
The program curriculum covers all industry-standard models, methods, and techniques, including software architectural design, software process assessment and improvement, maintenance metrics, and more. It is ranked as one of the 25 Best Online Engineering Programs by U.S. News & World Report, a testament to both its quality and affordability.
Online Master's in Software Engineering Degrees

West Virginia University is a public land-grant research university located in Morgantown, WV. It has other campuses around the state, including those in Beckley and Keyser.
The software engineer master's program at West Virginia University is one of the school's most storied. Its roots can actually be traced back to NASA. It began in 1997 as a continuing education program housed at the NASA Independent Verification and Validation Facility located in Fairmont, WV.
This program began with the goal of training people for high-tech jobs that were springing up all over the region. Originally, the degree was offered as a hybrid program that contained both online and in-person instruction. Now, it is an entirely online program. It is ranked by U.S. News & World Report as one of the Best Graduate Computer Information Technology programs and has rigorous standards for admission as a result.
You'll need a minimum 3.0 GPA along with a "satisfactory" score on the GREs. You can complete a thesis option that requires 30 credit hours of study or a nonthesis track, which includes 33. Regardless of the pathway you select, you'll take core courses in things like:
Validation and Verification
Software Project Management
Introduction to Object-Oriented Design
Software Analysis and Design
West Virginia University has one of the most supportive teams of professionals to help you on your journey. Not only will you be able to access all of your coursework via the WVU eCampus website (in tandem with classic distance learning tools like Blackboard VoiceThread, and ExamSoft) but you'll have access to tech support for every class, too.
You can access WVU libraries, student health services, and even life coaches! Simply put, you won't feel alone at any point in your educational journey here.
Online Master's Degree in Software Engineering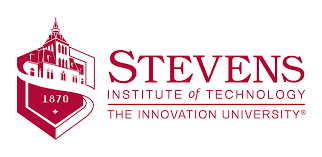 With the main campus in Hoboken, NJ, Stevens Institute of Technology is one of the oldest technological universities in the United States. It was the first school to be solely dedicated to mechanical engineering and is home to two national Centers of Excellence, as designated by the U. S. Department of Homeland Security and the U.S. Department of Defense. These designations are a testament to the school's quality and academic prestige.
The online master's degree in software engineering is housed by the School of Systems and Enterprises at Stevens Institute of Technology. The program is approachable and easy to complete even for students without a formal computing background. All you need are solid undergraduate grades and good GRE scores–and of course some strong problem-solving and quantitative skills, too.
Ranked as one of the best online graduate programs by U.S. News & World Report, this program offers a rigorous, hands-on curriculum that will provide you with advanced knowledge in:
project management
software architecture
technical planning
Graduates have gone on to work for top-performing companies like IBM, Lockheed Martin, Verizon, At&T, Cisco, and more.
Although Stevens charges tuition at a rate that's a bit higher than the other programs on this list, you'll likely find that the quality of this program is well worth the added cost. Not only that but there is substantial financial aid available to qualifying students, too. You can pursue grants through the National Science Foundation along with many offered directly from SIT itself.
Online Master of Science in Software Engineering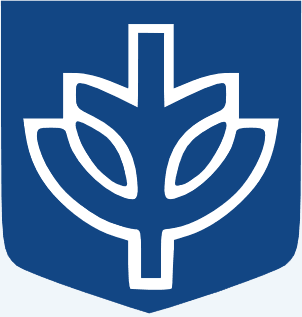 Founded in 1898, DePaul University is a private Catholic research institution. It follows the footsteps of its founders, making it a goal to recruit first-generation students as well as those from disadvantaged backgrounds. It caters specifically to nontraditional learners, too, with about 90% of all students here either commuting or living off-campus.
DePaul University offers many benefits to its students, one of the biggest benefits is that it is located in the heart of Chicago. This location offers learners exclusive access to some of the most important tech companies and other industry players around. However, this location is not without its drawbacks—one of the most significant being that Chicago is known for its long, cold winters.
Fortunately, you don't have to travel to Chicago at all if you want to enroll at DePaul University. Instead, you can sign up for one of the school's many online degrees. The online master of science in software engineering is one of these programs, offered exclusively online through the College of Computing and Digital Media.
This program comes with plenty of choices. You can choose to specialize in a certain emphasis area of software engineering like:
design
quality assurance
project management
requirements engineering
software architecture
There are even concentrations like entrepreneurship and technology leadership and real-time game systems to help you further diversify your degree.
If you choose to enroll in this program, you won't just learn the technical skills you need to be successful in software engineering. You'll also build your presentation and communication skills in a team-based environment. You can also participate in student research opportunities with faculty and other students, collaborating in a variety of specialized labs and centers as well as through research assistantship programs.
As a result, this degree has some of the best job placement outcomes around. 95% of all graduates were employed, continuing their education, or not seeking employment within six months of graduation. The average salary? Roughly $80,000. Not too shabby, to say the very least!
While you can complete all of your required courses online, it's important to note that a hybrid completion plan is an option, too. This school is ranked as one of U.S. News & World Report's top National Universities.
Online Master's in Software Engineering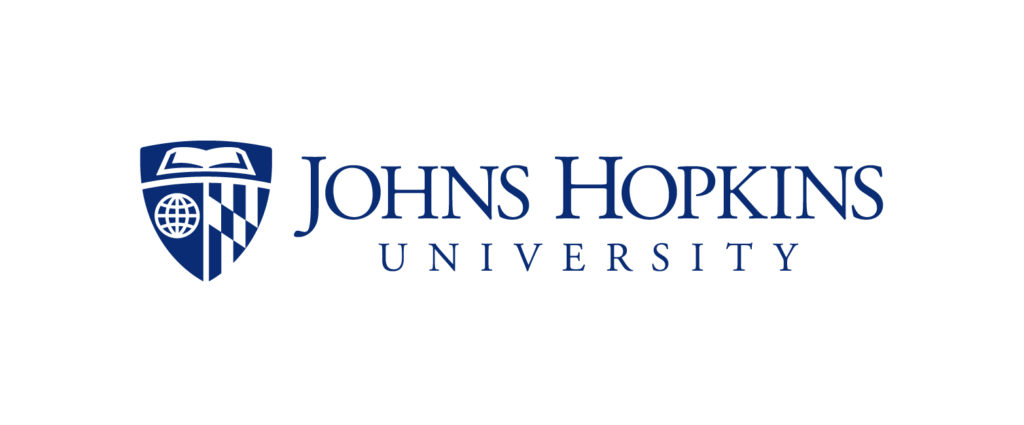 Johns Hopkins University, often referred to simply as JHU, is a private research university located in Baltimore, MD. It was founded in 1876 and named for American philanthropist and entrepreneur Johns Hopkins itself. It has a storied history among American universities, known for being the first research university in the United States.
Ranked number two in the country by U.S. News & World Report, the computer science and software engineering program at Johns Hopkins will provide you with a full range of dynamic skill-building opportunities through its online, part-time options. You will be able to tailor your studies to meet your unique career goals, taking courses in things like the design, analysis, and theory of information systems.
Your courses will be structured and rigorous, providing you with the skills you need to make a difference in the field. You'll learn from top-level researchers, engineers, and scientists, including experts from the Applied Physics Lab. You'll even be able to design your own research program through the unique capstone course.
The program has multiple focus areas for you to choose from, including:
communications and networking
bioinformatics
cyber operations
cybersecurity
data science and cloud computing
data communications and networking
On average, it takes most students two years to complete their studies, but you'll have five years to get it done on your own terms.
Online Master's in Software Engineering

The University of Southern California is a private research university in Los Angeles, CA. it was founded in 1880 and is the oldest private research university in the state. It is home to one major liberal arts school along with other undergraduate, graduate, and professional schools.
It is the birthplace of multiple technologies, including the Domain Name System, DNA computing, antivirus software, image compression, dynamic programming, and more. As you can see, this school has a serious legacy when it comes to all things computers and technology!
You will find another one of the best online software engineering master's degrees at the University of Southern California. This program provides its graduates with software development skills along with those in management, customer collaboration, and systems engineering.
It is a program that is constantly looking to the future, planning for emerging trends in things like high assurance, software-intensive systems of systems, agile methods, and rapid software development and evolution. You'll gain hands-on experiences in real client class projects along with state-of-the-art evaluation assignments.
A STEM-designated program, the degree includes core classes in things like:
Analysis of Algorithms
Software Engineering
Testing and Analysis of Software Systems
Software Architectures
It is an affordable degree with tuition that starts at just $2199 per credit hour.
Online Master of Science in Computer Science and Software Engineering
Auburn University is a public land-grant research university located in Auburn, AL. It is home to more than 30,000 students. Despite first being known as an agricultural and mechanical college, the university is now a prominent co-educational school with a high amount of research activity.
The online master of science in computer science and software engineering at Auburn University is ranked as one of the best in U.S. News & World Report's Best Online Graduate Education Programs ranking. It can be completed in both a thesis and non-thesis form, requiring no more than 33 credit hours in total.
You don't even have to have a bachelor's in software engineering to apply! If you have a degree in any other STEM discipline, you are more than welcome to submit an application for this program (just keep in mind that you may have to complete additional prerequisite courses before you dive into the master's level content).
You will complete core classes in topics like:
Advanced Algorithms
Advanced Operating Systems
Advanced Computer Architecture
There are both thesis and non-thesis options available, depending on your preferences and your post-graduation career plans.
As an online learner, you'll take your classes through a learning program known as Panopto, along with the classic Canvas system of distance learning. You'll be able to communicate with your professors, complete your assignments, and view lectures on your own time.
Plus, you will still get all the benefits of being an on-campus learner. You'll have access to libraries, campus activities, and even discounted tickets for sporting events! This program truly offers the best of both worlds.
Online Master of Software Engineering
You'll find another one of the top online software engineering master's at North Dakota State University. A public land-grant research university, this Fargo, ND school offers more than 87 different master's degree programs. Many of these programs are also offered online.
The online software engineering degree is designed for working professionals who desire to update or enhance their credentials. You'll be able to complete all of your assignments from a distance and you'll enjoy the flexibility to customize your projects and larger assignments as you see fit.
In addition to the master's degree in software engineering, North Dakota State also offers a 10-credit online Software Engineering Graduate Certificate. This certificate will be a valuable tool for career advancement and is perfect for the student who wants to get a bit more experience before diving into a full master's program.
In the master's program, you will take core classes such as:
Software Development Processes
Software Project Planning and Estimation
Software Testing and Debugging
Empirical Methods in Software Engineering
You will complete a thesis or a master's paper, allowing you to demonstrate the skills you've acquired over the course of the program.
You can even choose to complete an option in cybersecurity to further add to your resume! You will take additional courses in Defensive Network Security, Ethical Hacking, and other core cyber security topics.
With no GRE required for admission, this program is flexible and easy to apply to. It's a fantastic option for students who wish to continue on to a Ph.D. as well as those who want to enter directly into the workforce. It features affordable tuition and a variety of financial aid opportunities as well.
FAQ
How long does a master's in engineering take?
When you're looking for a degree in software engineering, one of the first questions you might ask is, "exactly how long is this going to take me?"
For the most part, a master's in software engineering shouldn't take you any longer than two or three years. Most students finish in less than two, with some accelerated programs making it possible to graduate in less than 12 months!
Of course, you can usually spread your courses out a bit more if you have other personal or professional obligations to attend to. Some universities allow students to take up to six years to complete their courses on a part-time basis.
While you're enrolled, you'll complete a set of core courses. The exact master's in software engineering requirements vary depending on the institution. Some programs require a thesis while others do not, instead allowing students to complete a capstone project, internship, or comprehensive exam.
You will usually need to complete around 30 to 35 credit hours of study. Core courses include:
Distributed Computing
Analysis of Algorithms
Risk Modeling and Assessment
You will also often be able to specialize in areas like:
data mining
bioinformatics
intelligent systems
What is the best online master's in software engineering—no GRE required?
One of the biggest barriers for students who are interested in completing an online master's in software engineering is the completion of the GRE. The GRE, or the Graduate Records Examination, is a challenging (and expensive) standardized test that is used as an admissions requirement for graduate schools all over the country.
Fortunately, there are several schools that no longer require the GRE or make its submission optional. Some of the best programs to consider include those offered by:
Colorado State University
Arizona State University
University of Illinois
Of course, there are plenty of others to choose from, too.
Even if a school does list the GRE as a requirement for admission, don't rush to rule it out! Many programs offer GRE waivers to students with high GPAs, professional experience or certifications, or applications that are otherwise strong in other areas.
To apply for a master's in software engineering, it is important that you contact the school to which you plan to apply. They'll have more specific information on admissions requirements, which vary a bit between universities. In general, you'll be asked to have a minimum GPA of 3.0 on a 4.0 scale in your baccalaureate courses.
While a background in software engineering isn't always required for admission, you may have to take courses in the fundamentals to "catch you up" before you start your masters-level courses. Other application requirements include a personal statement, letters of recommendation, transcripts, and a resume.
Is a master's in software engineering worth it?
It's no secret that, in our fast-paced world, software powers everything. Software engineers are often referred to as the "architects of the 21st century"—and that's a nickname that's likely to endure long past this century, too. This is a field that's expected to grow by a whopping 22% by the time the decade is over. That's nearly five times the national average!
Software engineering is a broad discipline that includes a wide variety of subfields and specializations. You can work in a number of different positions, including as a software developer, an engineering manager, an app developer, a systems architect, and many more. This field is growing so quickly that there are new positions and job titles created on almost a daily basis.
Everyone needs software so software engineers are in high demand. Not only that, but they tend to bring in the big bucks, too. Needless to say, a master's in software engineering is absolutely worth it. Even if you already have a bachelor's degree, a master's degree will provide you with an extra boost to make sure your resume always gets to the top of the pile.
What is the salary like for a master's in software engineering?
Your salary potential as a master's in software engineering graduate is truly unlimited. This is a broad field with countless job opportunities (the scale and salaries for which are growing by the day).
You will be able to pursue a wide variety of careers and job titles. Some of the most popular for graduates in this field include:
software developers
systems architects
database administrators
As a software developer, your job will be to design computer programs and applications as well as to identify issues with existing ones. You can earn up to $110,140 per year, with a master's degree qualifying you for even higher pay.
Systems architects earn high salaries, too. The average salary for workers in this field is $116,780 per year, or an impressive $56.14 per hour. Your day-to-day work will involve designing and building communication networks, such as wide area networks and local area networks (or LANs).
And as a database administrator, you can earn up to $98,860 per year, on average. You'll create systems to secure and store data, working in a firm that offers computer design services (or in one that has a large database of information, like an insurance company or educational institution).
Looking for ways to boost your salary potential even more? Consider pursuing an additional certificate or area of specialization as part of your studies. Holding certifications shows that you are committed to the field and that you have a high level of expertise in the discipline. Some to consider include the Certified Information Systems Security Professional and Certified In Risk and Information Control from ISACA.
What are the best software engineering universities in the USA?
Needless to say, earning a master's in software engineering is a smart choice. You'll be able to pursue jobs with more responsibility, such as supervisor or senior-level positions. With greater responsibility comes increased salary, but you'll also have the flexibility to pursue work in a new industry, if you choose.
Of course, if you're going to get a master's in software engineering, you should get one of the best. All of the universities we've discussed in this guide offer quality programs—schools like East Carolina University, West Virginia University, and Stevens Institute of Technology are considered some of the best software engineering universities in the United States.
However, this list is far from all-inclusive—we've only just scratched the surface of potential options! Some other excellent institutions to consider include the University of California-Berkeley and the Massachusetts Institute of Technology. Be as thorough in your search as possible–you're bound to find the perfect program to help you meet your goals!