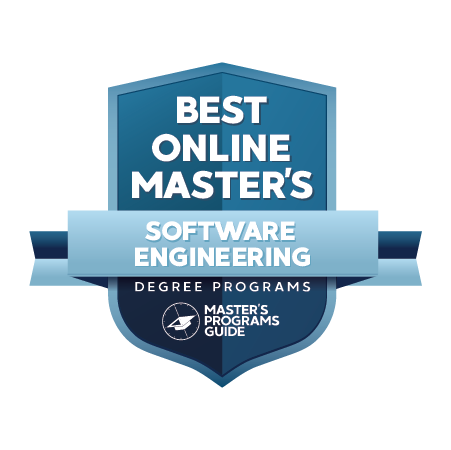 Software powers just about everything, even items that aren't computerized. Chances are that the water bottle on your desk was designed on a computer. The clothes you wear were shipped and tracked using software. The point is, you don't have to look far to find how software affects the world; the Stevens Institute of Technology calls it "the building material of choice in the 21st century," and software engineers – who create and maintain these systems – "the architects of the 21st century." Where some industries' growth has stalled or declined, the Bureau of Labor Statistics expects software development and engineering to grow by a staggering 21% from now until 2028 – more than four times the rate for all occupations – adding another 284,100 jobs to a workforce that already stands at nearly 1.4 million. The Hoboken, NJ-based Stevens estimates that there are 10,000 software engineer vacancies in neighboring New York City at any given moment. The term "software engineering" comprises a number of specializations and subfields, with job titles like engineering manager, software developer, app developer, systems architect, testing manager, and some that haven't been codified yet because the field is expanding so rapidly. Hiring organizations can vary significantly too, from the tech world to government, education, communications, defense, and consulting. Everyone needs software, so software engineers are critically important, and because of that, they tend to make more than $100,000 per year. These are good jobs in an industry with a bright future, so people could do worse than getting a master's degree in software engineering. The good news is universities have stepped up their programs to satisfy the growing need for engineers. The better news: Tons of schools have part-time advanced degree programs that can be taken entirely online and tailored to the schedule and professional goals of students. (If any degree should be available online, it's software engineering, right?) 
Just about all of the following master's programs can be completed with roughly 30 credit hours and, usually, a thesis or final project. Expect it to take about two years of part-time study. Naturally, the specific requirements vary by program, but in general, schools try to accommodate working professionals as much as possible. They also design their programs to maximize interaction and collaboration with instructors and fellow students, so the learning process feels a little less solitary. In some cases, like DePaul University (No. 10), students can do some of their coursework in a classroom if they live in the Chicago area. Not every school offers that, but all of these universities treat online students the same as their on-campus counterparts: They have access to all of the same resources, such as libraries, career assistance, and even discounted tickets for sporting events (Auburn, No. 4). The classes are taught by the same instructors as they are on campus, the diploma looks the same as the one on-campus graduates receive, and in general, universities really try to make distance learners feel like they're part of something. 
COMMON APPLICATION AND ADMISSION QUESTIONS
The first thing to know about distance learning? Not every school is allowed to offer it in all locations. In 2010, the U.S. Department of Education released regulations that decreed all online learning institutions must be authorized to operate in any state where they have students. Double-check accreditation information as you look at different schools. Some continuing education programs take a fairly laissez-faire attitude toward admissions, minimizing the barriers to entry so that a maximum number of people can earn their degrees. That's less often the case for software engineering, perhaps because it's so specialized and draws from the engineering, computing, and scientific worlds. Many schools require a bachelor's degree in computer science or something closely related to it, usually with a 3.0 GPA (on a 4.0 scale), though some will admit students who lack the right degree if they complete some basic courses before starting graduate studies. The courses won't count toward the master's requirements, but will at least make sure students are at the right place academically before jumping into the master's fray. Several also require the GRE, though the score minimums can vary from "the 30th percentile" (East Carolina University) to a more nebulous "satisfactory" (West Virginia University), and many schools don't require it at all. Some want letters of recommendation and a statement of purpose, and others don't care about either of those things, like California State University, Fullerton, whose website blares "PLEASE DO NOT SUBMIT" above those items. While several of the schools on this list allow students to apply for their programs throughout the year, all of them keep course schedules aligned with their on-campus counterparts, so students have limited options for when to start their studies and, in some cases, when certain classes are available. (These being online courses, all universities listed here allow prospective students to apply online.) 
The program setup can differ significantly by school, with some offering a thesis option, some requiring a thesis, others not having it at all, and some offering a choice between a thesis or capstone project (or even a third option). Thesis tracks require fewer credit hours, but it's not as if those students are getting off easy – there's still the matter of writing a thesis. All of the software engineering programs on this list hover around 30-38 credit hours needed for the degree, a mixture of core classes and electives. Most allow some amount of transfer credits from other institutions, though the amount is limited and varies by school. Some schools subdivide their master's programs for software engineering by areas of emphasis, such as Kansas State. It has six areas of specialization within its program, including bioinformatics, data mining and information retrieval, distributed systems, intelligent systems, security, and web-based systems. Because everything that's computerized is built with and runs on software, the options are nearly endless when it comes to specialization. With the significant growth rates forecast for this field, expect new ones to open up in the future, and universities will continue to adjust their curricula to reflect what's happening in the industry.
WHAT ABOUT FINANCIAL AID & SCHOLARSHIPS?
Although software engineering is a growing industry with high-paying jobs, there's still the matter of paying for school now. The good news is that online programs tend to be less expensive than on-campus ones, and sometimes they offer the same rate to out-of-state students that they do to in-state students. Of the top 10 schools on our list, the average cost for an academic year of schooling is $18,967, with a median cost of $16,575. Within that lies a significant variance in costs, with our least expensive school, California State University, Fullerton, only costing $8,274, and the most expensive, Stevens Institute of Technology, coming in at $39,862. Those are net costs we determined using tuition as a base and factoring in financial aid opportunities – and there are plenty of those. 
Each school has a financial aid office that helps students formulate a plan to pay for their studies, and many of them have tuition calculators on their websites so people can get a good handle on the potential costs of the degree. Some schools, like our No. 1, Texas Tech, go beyond all of that: Tech has a scholarship search tool (internal and external) on its website, a page with important dates, as well as portals to apply for them and accept them, and another page offering help with thank you notes. (Helping scholarship recipients write thank you notes is really going the extra mile.) Tech also offers scholarships for students who began their master's work elsewhere but want to finish it there. Look for those kinds of specific scholarships and grants. Kansas State has some scholarships specifically for online students, for example. Speaking of scholarships and grants: Scholarships tend to be based on merit, and grants financial need. In broad strokes, good grades get one, great need gets the other. This being an advanced degree, the options are fewer, especially for part-time students, as there tend to be fewer graduate scholarships and grants than there are for undergraduate students. Still, there are options – check sites like GoGrad.org, which specializes in grad scholarships – and considering the field, many tech companies fund them. Women and underrepresented minorities have a lot of opportunities, such as the Gates Millennium Scholars Program from the Bill & Melinda Gates Foundation. The Gateses love giving away their money, and the Millennium Scholars Program has given $1,214,621,474 since 2000 to minority students pursuing STEM undergraduate and graduate degrees such as software engineering. It selects 1,000 new scholars every year, averaging a gift of $12,785 to each person selected. Veterans also have a lot of options, from the Post-9/11 GI Bill to a host of grants and scholarships. Many universities are eager to prove how welcoming they are to veterans – U.S. News & World Report even ranks veteran-friendly universities – so they offer special incentives to attract veterans. For all types of students, there's the U.S. Department of Education's Federal Student Aid program and the usual battery of student-loan opportunities. The Federal Student Aid site has a good overview of how loans work, because predatory loans have ensnared a lot of students. Thankfully, student loan debt has ascended to "campaign issue" status, so all of that attention has made it easier to avoid bad loans.
HOW MUCH CAN I MAKE WITH A MASTER'S IN SOFTWARE ENGINEERING? 
Short answer: a lot. According to the Bureau of Labor Statistics, software developers earn a median salary of $103,620, a whopping $65,000 more than the median for all jobs in the United States. Even with 284,000 more engineering jobs opening up in the next decade, expect salaries to remain competitive as companies vie for the best candidates. The BLS divides software developers into two groups: app developers and systems software developers, with the former having about double the number of jobs than the latter (903,160 to 405,330). Geographic area obviously affects salary, and no one will be surprised to learn that Silicon Valley has the most software engineers in the country. However, it's not home to all the jobs. California and Texas offer the most, with the average ones paying about $130,000 in California and $110,000 in Texas. New York, New Jersey, Massachusetts, Washington, Virginia, and Colorado are also hotbeds for this kind of work. Most of the jobs are located in metropolitan areas, and they tend to pay the most. BLS numbers say the greater New York City area (which includes Newark and Jersey City) has more than 100,000 of these jobs alone – and, according to the Stevens Institute of Technology, 10,000 of them are vacant at any given time. The BLS says NYC leads all metro areas for app developer jobs – Silicon Valley is a distant third – and the D.C. metro area's 30,000 positions make it No. 1 for software systems developers. (We see you, U.S. government.) That said, as the world grows more interconnected, software engineers aren't necessarily confined to metropolitan areas. The BLS notes that west and southwest New Hampshire has a fair number of jobs for app developers, and northeast Virginia needs systems software developers. (We can still see you, U.S. government.) While the BLS doesn't say anything about advanced degrees in software engineering, it stands to reason that further training in an industry as endlessly complex and specialized as this one all but requires continuing education. "Throughout their career, developers must keep up to date on new tools and computer languages," says the BLS page on software developers. While a certain amount can be learned on the job, extra schooling won't hurt. In fact, it's a necessity for people coming to software engineering from other industries, or maybe a different area of computer science. Considering how many specializations can fall under the software engineering umbrella – a look at any school's SE electives will make the myriad options clear – continuing education is a critical component to future success. Think about that specialization list from Kansas State again – bioinformatics, data mining, security, etc. – those can have significantly different applications that require varied instruction. Getting there will take a couple of years, but the effort is, by all accounts, worth it.
OUR RANKING CRITERIA 
We have a time-tested four-part formula designed for ranking the best colleges in the nation that we'd love to share with you. We prioritize four major factors: Earnings Potential, Affordability, Student Satisfaction, and Selectivity. Reliable research and well-harvested data are the main ingredients in our recipe for success. We don't make recommendations based on personal opinions, or financial incentives. Our revenue and content are completely separate, and sponsored schools have no impact on our rankings. The only way to make it onto one of our lists is to have an incredible academic program! If you want to know more we encourage you to check out our methodology page. 
Check out our ranking of the 10 best online master's programs in software engineering! 
MASTER OF SCIENCE IN SOFTWARE ENGINEERING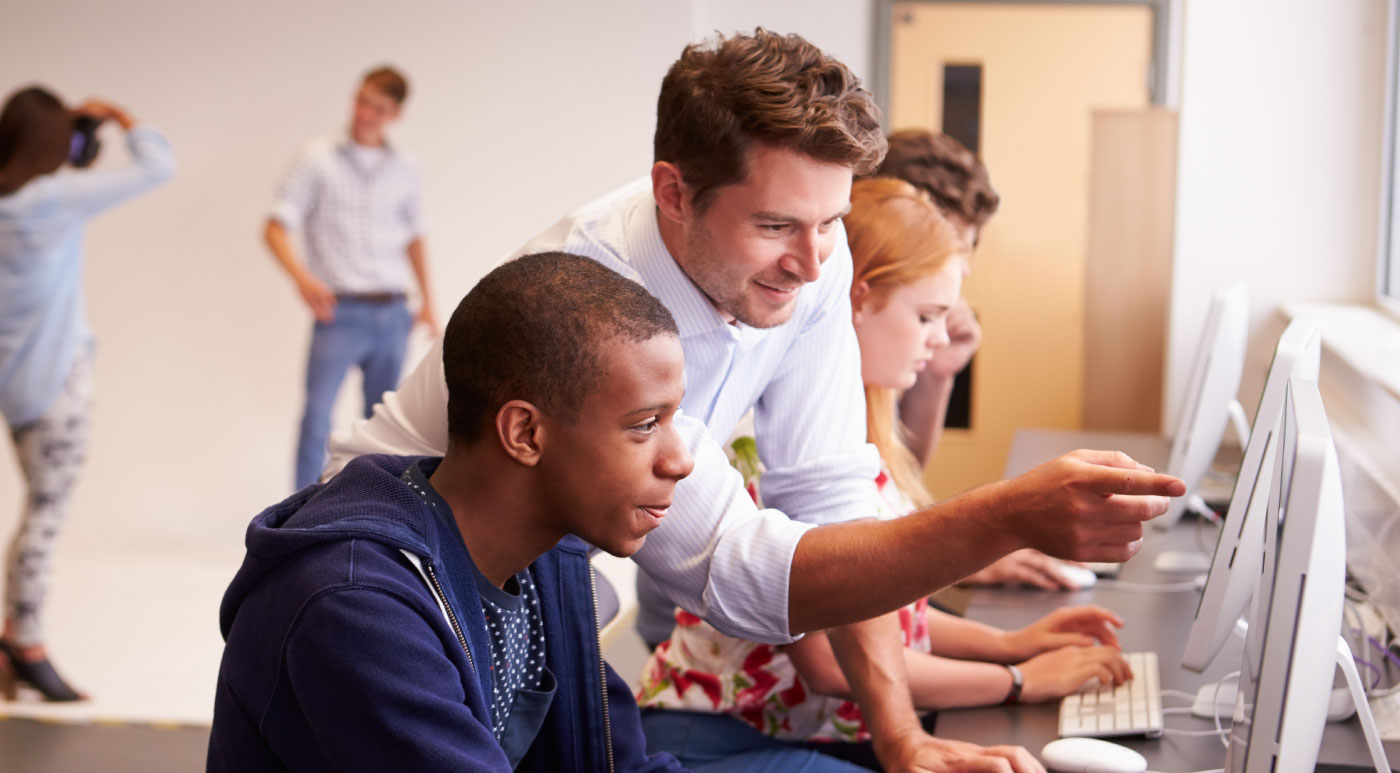 These aren't scientific numbers, but anecdotal evidence suggests the average temperature in Lubbock, TX – home to Texas Tech – is roughly 1,000 degrees most of the year, so distance learning is an especially attractive option. It's also significantly less dusty. As part of the Edward E. Whitacre Jr. College of Engineering, Tech's MS program for software engineering aims to give students "a firm foundation in the definition, development, and maintenance of complex software systems using engineering process methods" emphasizing advanced software engineering concepts such as software design and "quality assurance methodologies" in software and system production. Got that? Here's a simpler way to say it: Tech's program gives students a broad understanding of software engineering, with a strong basis in design and quality control. Prospective students will need a bachelor's degree to enter the program, and although Tech doesn't specify that it must be in computer science or something similar, it may require students coming from other fields to complete undergraduate "leveling requirements" in stuff like statistics, discrete math, data structures, algorithm analysis, operating systems, etc. Because those are undergraduate leveling classes, they won't count toward a master's. 
Once in the program, which coincides with the start of the academic year on Tech's campus, students choose a thesis or project option and must submit a degree plan during their first semester of study. The school highly recommends connecting with a thesis advisor as soon as possible, so they can assist in planning coursework. The thesis option is pretty standard, with the topic needing to be approved by the Thesis Advisory Committee and the Graduate Dean, and it "should represent independent work by the student." Students will develop a software system and write an accompanying report, all of which need to be approved by the Project Advisory Committee and Graduate Dean ahead of time. 
Regardless of the track students pick, they must pass the Final Comprehensive Examination in order to earn their degree; for thesis students, that means a thesis defense, and for project students, they must pass an oral examination and public presentation of their project and results. Both tracks require the courses Software Modeling and Architecture and Software Verification and Validation, each worth three credit hours. Tech splits its elective requirements into two batches: software engineering electives and computer science electives. Thesis students take four of them (for a total of 12 credit hours), and project students take five (for 15 credit hours), with topics including Pattern Recognition, Distributed Computing, Analysis of Algorithms, Risk Modeling and Assessment, and many others. Then the computer science electives kick in, with thesis folks needing to take two additional courses (for six credit hours) and project people four (for 12 credit hours). Thesis students earn an additional six credit hours for their thesis work, and project students get three. 
The school has extra elective requirements as well, depending on the student's track, and everyone has to take the Computer Science Graduate Seminar for one credit hour during their second semester. Have you been keeping count? That all amounts to 31 credit hours for the thesis track and 37 for the project. Maybe Tech offers a bulk discount, because its program falls below the median and average price of schools on this list: $15,531 per academic year, with out-of-state students paying the same as in-state. Students in Lubbock spend that much on air conditioning alone.
MASTER OF SCIENCE IN SOFTWARE ENGINEERING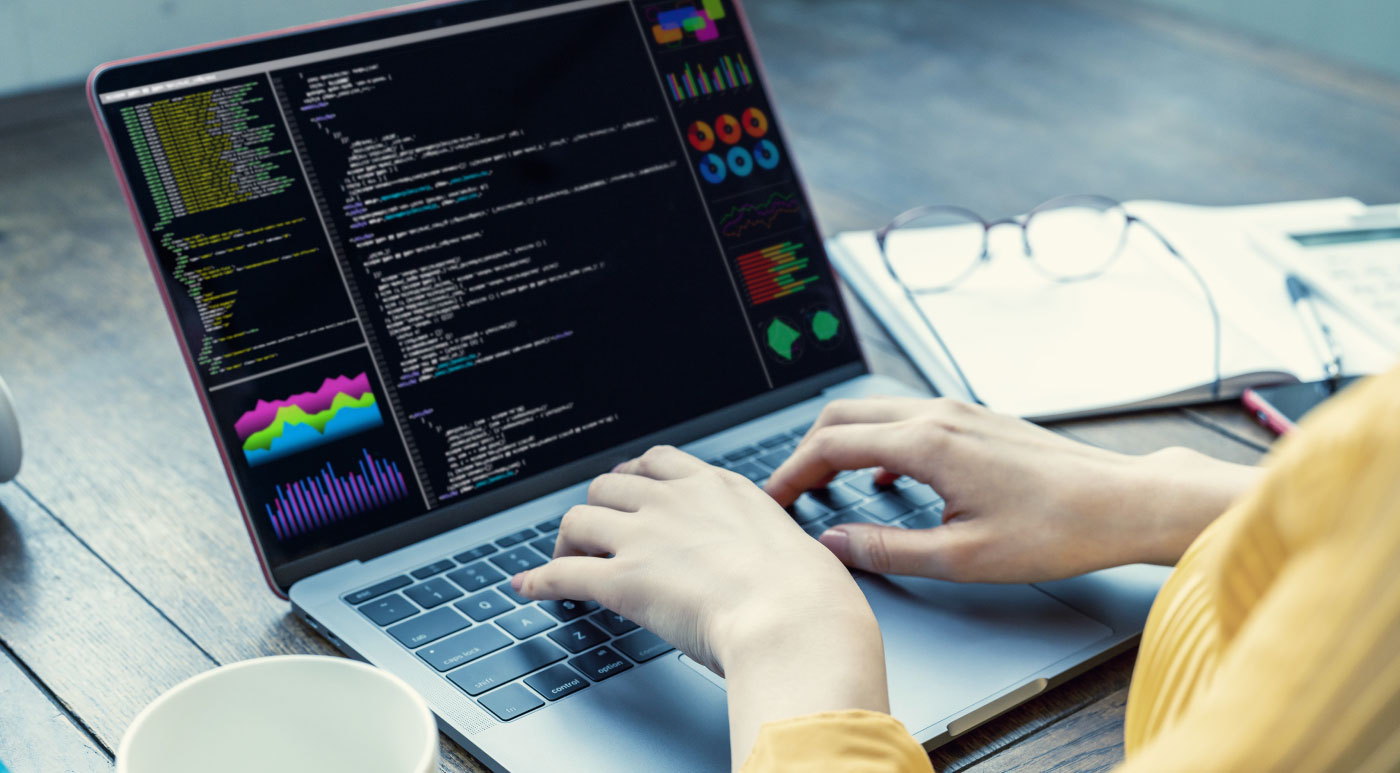 Scrum. XP. CMMI/SCAMPI, ISO 12207/15504. RUP. UML. Does any of that make sense to you? If so, then great, California State University, Fullerton has your program. Those are part of the curriculum grounded "in software engineering research, theory, principles, and practice." It's all part of a program, the school notes, that focuses on "a comprehensive and thorough, process-oriented approach to software development." How thorough/comprehensive? The curriculum incorporates eight standards of "assessment and evaluation": critical thinking/problem solving, collaboration/teamwork, research, software process implementation, software process assessment/appraisal, software standard comprehension, literacy in legal/ethical issues, and communication. CSUF breaks those down further on its website, leaving no doubt that the school is, in fact, as thorough and comprehensive as it claims to be. That said, it keeps its admission requirements pretty simple: a bachelor's degree from an accredited four-year college and a minimum GPA of 2.5 or 3.0 (2.5 for undergrad degrees in engineering or computer science, 3.0 for everything else). Students don't need the GRE/GMAT, letters of recommendation, or personal statements. The admissions website even says "PLEASE DO NOT SUBMIT" in capital letters above the list, so there's no need to expend any energy on that stuff. Or spend a lot of money: At $8,274 per academic year, CSUF's program is by far the least expensive of the schools in our top 10. Other than an undergrad degree, MSE applicants also need to submit a résumé to assess their prior work experience and equivalent knowledge of its Foundations of Software Engineering course (which covers principles, techniques, and practices). Students lacking that expertise will need to take a catch-up course for admission. 
CSUF's MSSE program, which admits new students only for the fall semester, requires 10 courses (30 units total) of instruction over the course of 22 months (year-round). Before all of that, the program requires students to take an orientation. Students also attend a midpoint seminar halfway through their studies "to authenticate and assess their progress." The seminar is held on campus at CSUF, but this being an online program, remote students may participate via the web. Once they get going, students take two courses per semester and are grouped into "cohorts" that follow the same class schedule. Speaking of cohorts, CSUF's courses are also paired up: As the program website notes, faculty decided that the classes should be "conceptually linked in pairs in a sequential matter," meaning the topics flow from one to another in order. For example, the first course, Systems and Software Standards and Requirements, lays the foundation for what follows by introducing students to concepts like the SESC framework and IEEE Software Engineering Standards. The last course in the curriculum, Professional, Ethical and Legal Issues for Software Engineers, prepares students to go out into the world with knowledge of regulatory documents, intellectual property laws, and the like. Studies conclude with a practicum project, but "conclude" is a bit misleading: Students work on it the entire time they're doing their MS. For it, they design, develop, and test a large-scale software project. Elements of the project are integrated into their coursework, so students complete it in stages. A sample study plan on the CSUF's website splits the project in half between the first and second years, allowing for maximum flexibility and minimum procrastination – which may be a good or bad thing, depending on your disposition.
MASTER OF SCIENCE IN SOFTWARE ENGINEERING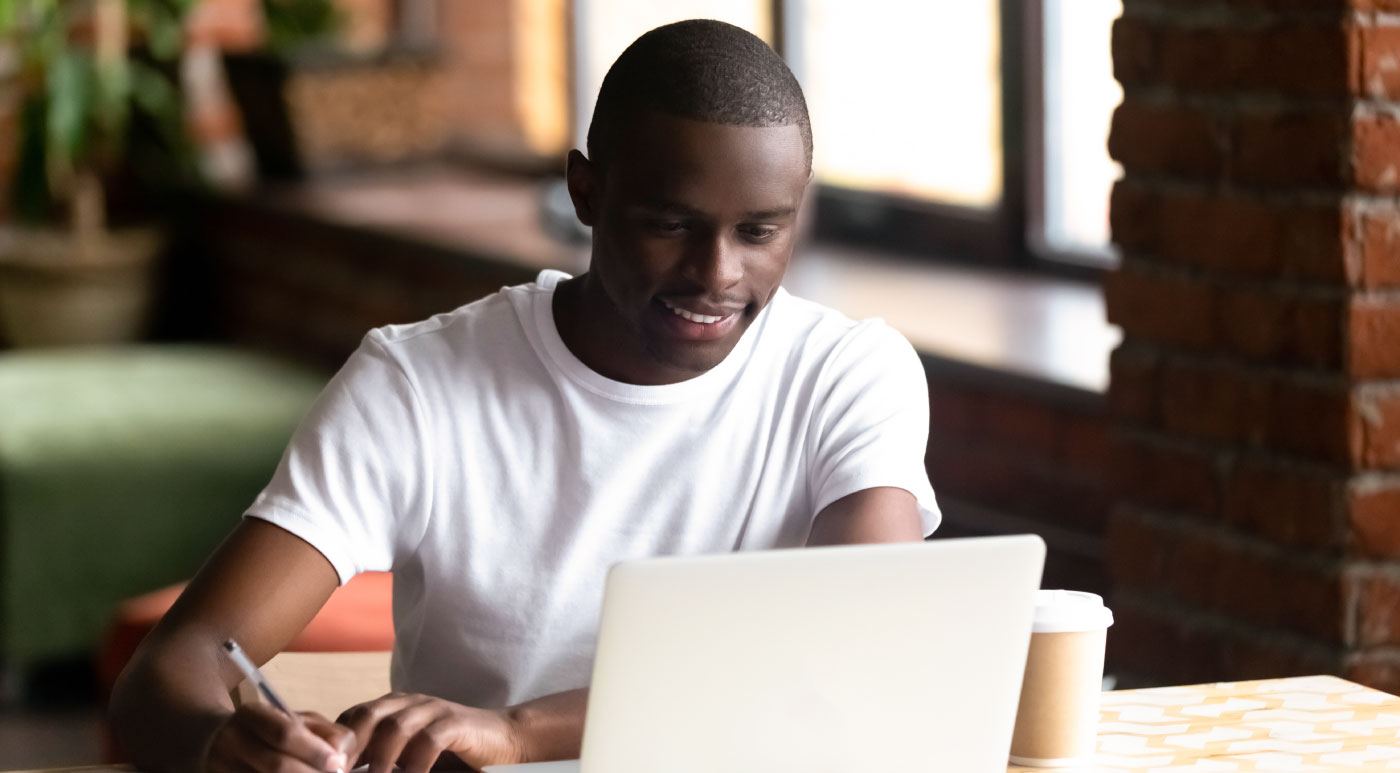 "Behind every successful computer application is a software engineer," proclaims a video on Stevens Institute of Technology's website, and it's not wrong. Apps don't make themselves. Okay, sure, some of the processes can be automated with machine learning, but who makes the automated programs, smart-aleck? That's right, software engineers. Housed at SIT's School of Systems and Enterprises, the master's in software engineering program aims to equip students "with advanced knowledge in software architecture, project management, technical planning, risk management, and software assurance," that is, the ability to work at "any stage of the software development life cycle," per its website. Stevens aims to make its program approachable, even for people who lack a formal computing background. (As the program brochure notes, Steve Jobs studied calligraphy.) "All you need are good GRE scores and quantitative skills," it says. What qualifies as "good"? The admissions guidelines don't specify a minimum score, though part-time students who have an undergrad degree in engineering or computer science can skip the GRE part. Everyone else only needs those good GRE results, two letters of recommendation, an undergraduate degree with a B average or better, and college transcripts. Oh, and a lot of money. At a net price of $39,862, Stevens' program is by far the most expensive on this list and more than double the average. To ease the burden, SIT's School of Systems and Enterprises offers grants through the National Science Foundation for "select domestic students" in the master's of software engineering program. Regardless, if you have the bucks and the test scores, then a 10-course, 30-credit program awaits. Seven courses are required, such as Fundamentals of Software Engineering, Cost Estimation and Measurement, Software Requirements Analysis and Engineering, and other classes with lots of syllables in their names. Students choose their elective courses from three areas: software engineering (well, obviously), engineering management, and computer science. The program concludes with a three-credit Software Engineering Studio capstone. 
Online students complete coursework through SIT's WebCampus, in which each course has its own portal where students participate in weekly discussions, access course materials, submit assignments, that kind of thing. The school also notes that many instructors have incorporated web conferencing for real-time action, such as lectures or Q&A sessions. (SIT's new podcast studio should help with some of that.) Any real-time events are recorded for playback at students' convenience. Even if instructors aren't using web conferencing, they still have to be responsive: They must respond to any questions within 24 hours. Leading SIT's program is Dr. Gregg Vesonder, who works on home automation projects outside of class. He has one in the works for elder care, which can remind seniors to take their meds or send a robot to check on a person if motion detectors in the room haven't shown activity in a while. (Finally, robots!) Vesonder notes his experience outside SIT's halls plays to the school's advantage. "We are unique in that we have people who are well-versed in research but have also worked in the industry for a long time," he says. "Half our faculty is academic, and the other half is more industrial-based software engineering. Students who come here for our master's in software engineering get a unique mixture of experiences."
MASTER OF SCIENCE IN SOFTWARE ENGINEERING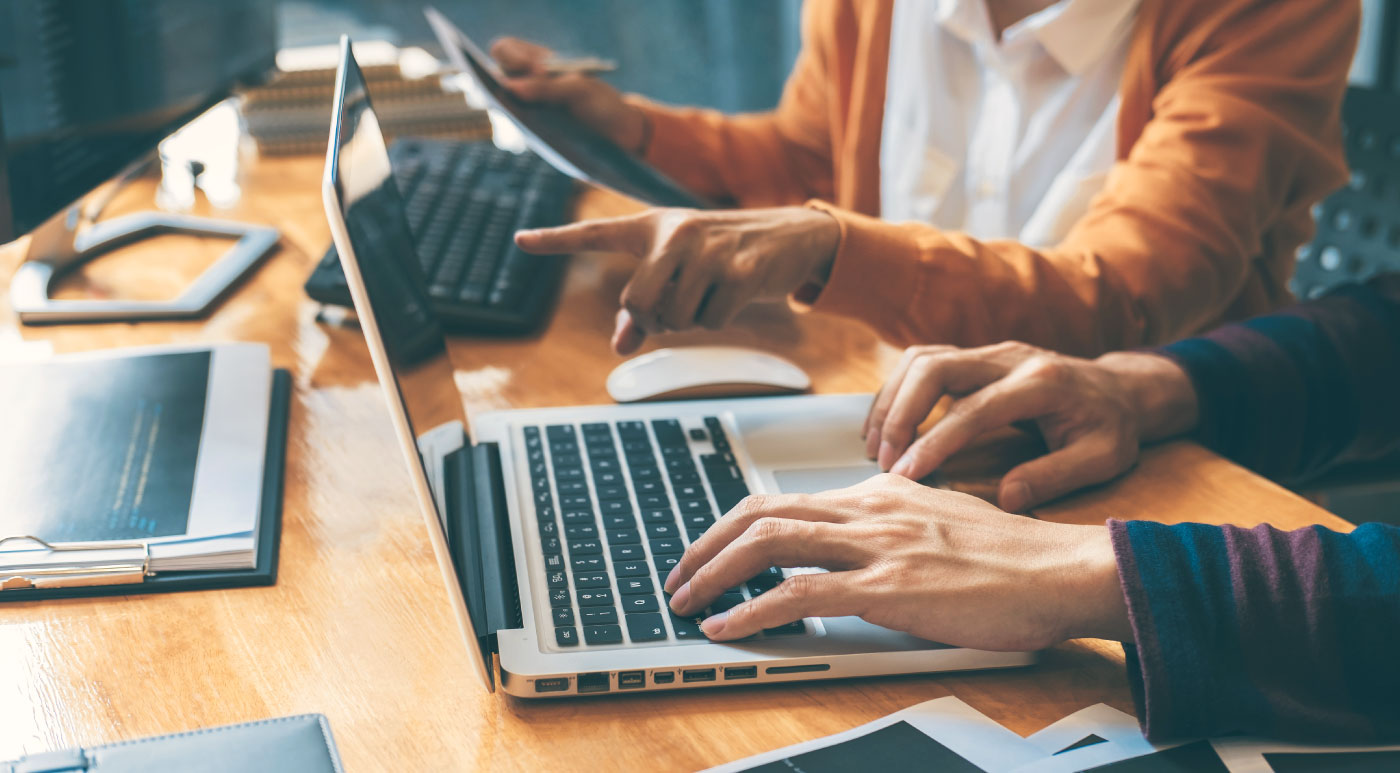 Don't let Auburn's oddly Web 1.0 distance-learning website spook you; the school ranks in the top 20 for seven categories of online courses, according to U.S. News & World Report (eight if you round up No. 22 for Best Online Graduate Education Programs). Notably, it scores No. 12 for Best Online Graduate Engineering Programs, which includes its Master of Science in software engineering. While the Auburn Online homepage only lacks a visitor counter for the full retro effect, the school has the goods where it counts. Its program offers thesis and non-thesis options, requiring 30 and 33 credit hours, respectively. For non-thesis folks, that translates into seven required courses for a total of 21 credit hours – Advanced Algorithms, Advanced Operating Systems, Advanced Computer Architecture, others without "Advanced" in the name – with the remaining four selected by the student and advisor. Although they don't have to do a thesis, they are required to complete a capstone project "demonstrating a mastery of software engineering," which includes both software and a report. Students opting to write a thesis only have three required courses (the "Advanced" trio) and four to six credit hours for their thesis, with the rest of their coursework decided by them and their advisor. An advisory committee must approve the topic – submitted via written proposal – before work begins, naturally. 
Speaking of committees, one also evaluates applicants. Well, some of them. Auburn's master's program for software engineering requires a bachelor's in computer science and software engineering (or the equivalent), but the school encourages people with undergrad degrees in other STEM disciplines to apply. That's when the committee assembles to evaluate applicants on a case-by-case basis. Applicants will also need to have maintained a 3.0 GPA in their undergrad degree, write a letter of intent, and submit a résumé and three recommendation letters. But hey, Auburn doesn't require the GRE or GMAT, so that's something, isn't it? Auburn also doesn't come cheap: At $23,205 per academic year, it's in the upper third of cost for schools on this list. Plan to spend that for three years, according to Auburn's online degree FAQ, which says most students take two courses per semester, completing their degree in three or so years (but it can be as quick as two). 
Online engineering students use tech called Panopto in conjunction with the school's Canvas system (a popular choice for distance-learning programs) to do their coursework. They'll find all of their course materials online, from syllabi to assigned reading, and be able to communicate with their professors and fellow students via Canvas. Some courses may require textbooks, which are easily available from online sellers. Online students get all the fringe benefits of on-campus students, too, such as access to libraries, campus activities, and discounted tickets for sporting events. (That last one's a biggie for people in the area, as Auburn's football team is usually good.) There's also career development assistance like coaching, both through the Samuel Ginn College of Engineering and Auburn's Career Center. Unrelated: Auburn's men's basketball team won 30 games last season, so about those tickets…
MASTER OF SCIENCE IN SOFTWARE ENGINEERING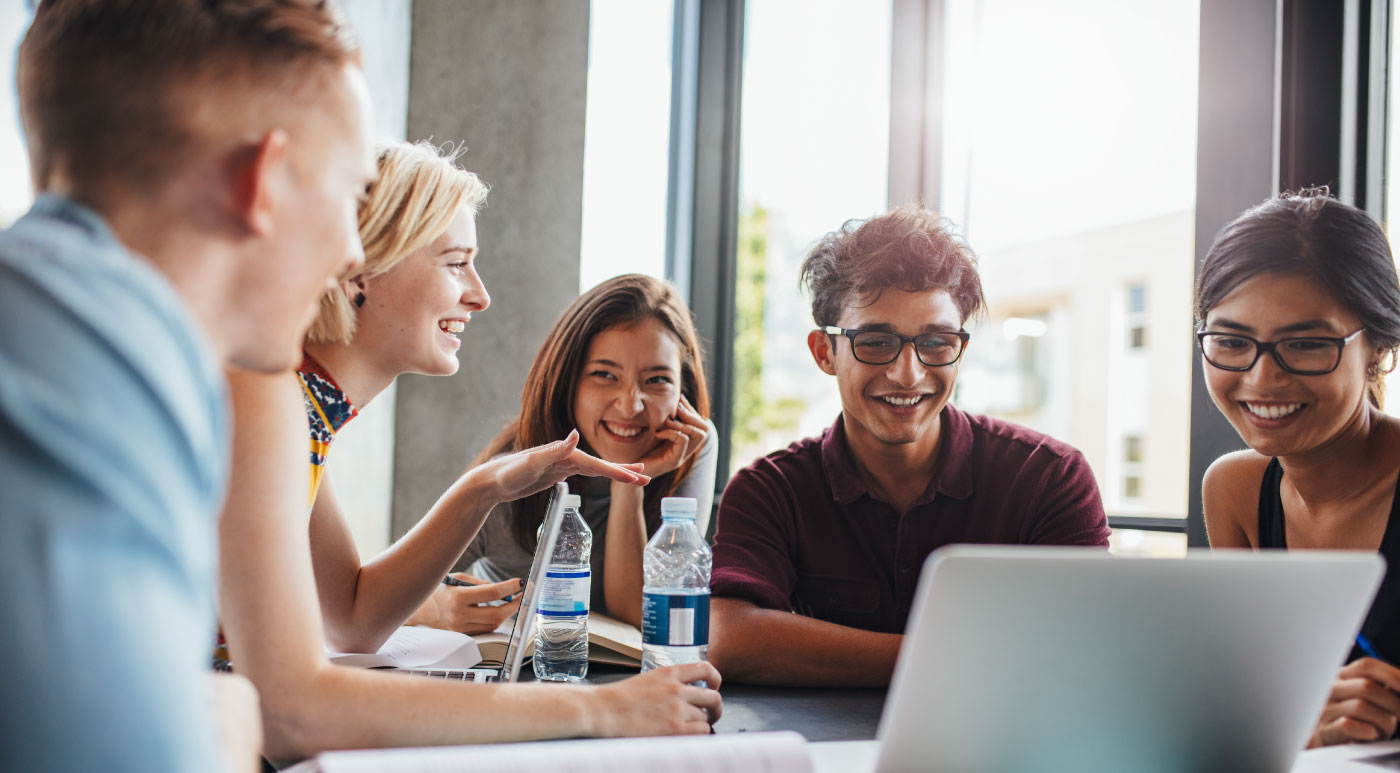 Distance learning, by its nature, attracts remote students, so maybe East Carolina's claim as the first North Carolina university to offer an MS degree in software engineering won't excite everyone. But it speaks to the school's foresight, not to mention data shows that people who complete their master's in software engineering at East Carolina earn an average salary of more than $108,000 (in a state where the average household income is $52,752). Speaking of numbers, East Carolina's yearly net cost of $13,746 makes it one of the less expensive options from the schools on this list, falling below both the median of $16,575 and the average of $18,967. But East Carolina is no pushover. Where some universities keep admission to their online graduate programs fairly easy, future Pirates (the school's mascot) need to have their ducks in a row: an undergraduate degree in computer science, software engineering, computer engineering, information technology, management information systems, or something similar with a 3.0 GPA; a GRE score in the 30th percentile; letters of reference; a statement of purpose; and three stout horses with proof of negative Coggins. (Kidding on the last one.) 
The Department of Computer Science offers two tracks for prospective students: traditional and nontraditional. The former is for people who have degrees in the areas listed above, and the latter is for those who don't (but still have an undergrad degree in engineering, mathematics, statistics, physics, chemistry, or a "similar analytic and quantitative discipline"). Both tracks offer "course work only," project, and thesis options, each with different requirements. Traditional pathway students must earn 30 credit hours, nine in core courses (such as Software Engineering Foundations and Foundations of Software Testing) and 21 in electives. The "course work only" track sticks to that course load and requires something called an "e-Portfolio comprehensive examination." The project option requires 18 elective credits and three for a project. The project itself can be either a critical examination of research on a particular topic or the development of a software system – whichever it is, students will need to deliver an oral presentation of their findings. The thesis option requires 15 elective credits, with the rest filled out with thesis credits. Students on the nontraditional path have the same options, but must begin their studies with two courses for eight credit hours specially designed to get them up to speed on the fundamentals (Programming and Data Structures Foundations, Discrete Structures and Algorithmic Foundations). That brings the grand total of credit hours needed to graduate from the nontraditional path to 38. 
The process for online coursework is pretty typical, with each course having its own website and students communicating with each other and their instructor, accessing course materials, etc. via a web portal. (One note: Students may have to pay additional fees for a proctor during exams.) Where East Carolina differs, however, is by bringing on-campus and distance students together in assignments and coursework to help campus students benefit from the experience of their remote peers, and distance learners enjoy some of the camaraderie they'd find on campus.
MASTER OF SOFTWARE ENGINEERING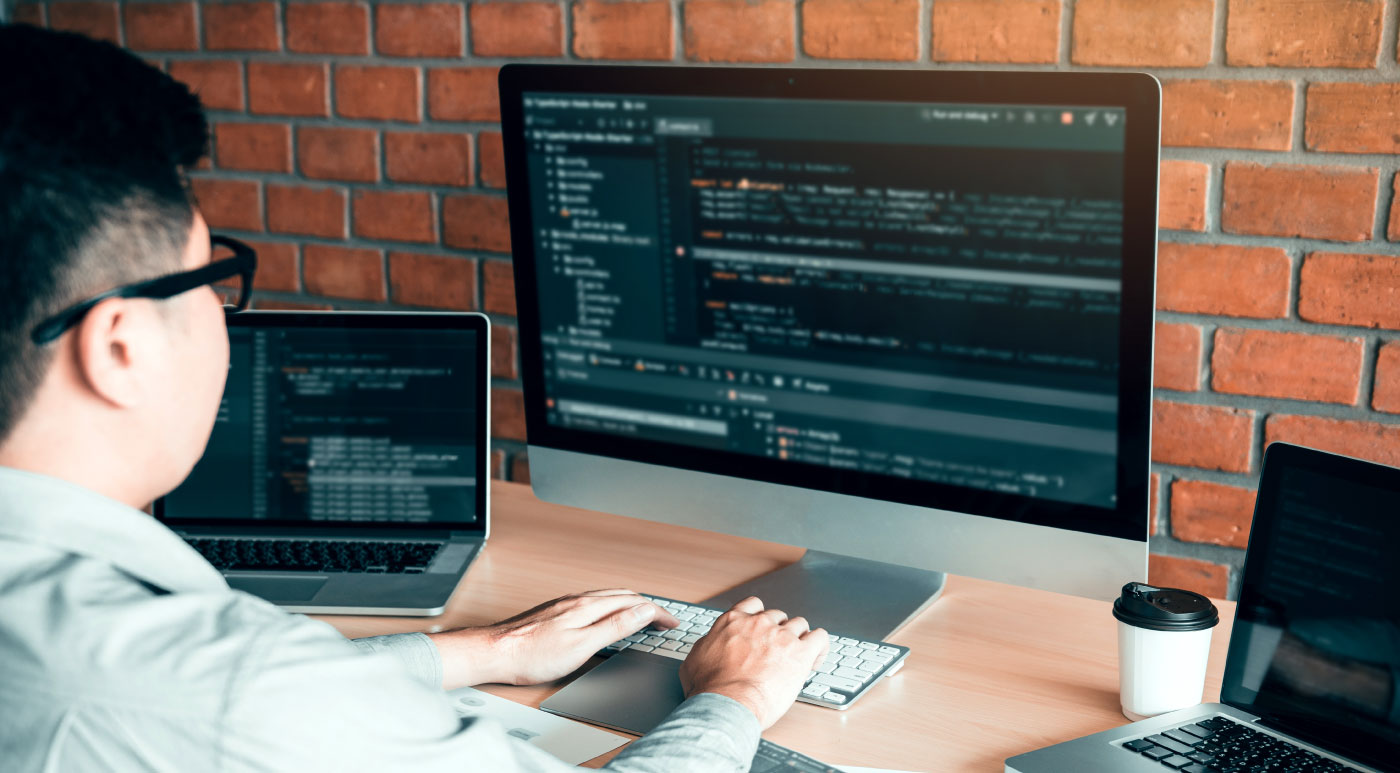 Back in 1973, Kansas State entered the distance-learning game with a course called America and the Future of Man, which was delivered via newspaper. Twenty written lectures ran in newspapers around Kansas, which is almost comically low-tech compared to today. The school offered its first online course in 1996, and in 1998 introduced K-State Online. The portal allowed students to access course material and lectures from the internet, and two decades later, K-State Online remains, albeit with significant technological advancements. Those advancements wouldn't be possible without software engineers who study at K-State's College of Engineering, which U.S. News & World Report ranked No. 35 for Best Online Graduate Engineering Programs. 
To earn admission, prospective students need a bachelor's degree – with a 3.0 GPA – in computer science, computer engineering, or "a related engineering or science area," according to the admissions page. Students lacking those degrees aren't shut out from the program, though they'll need to have what K-State calls the "mathematical maturity" of people who have studied symbolic logic or discrete mathematics. They'll also need to have taken undergrad courses in programming, data structures and algorithms, and software engineering. Don't fret if some of these are missing from your background: K-State offers undergrad courses in all of them, which will need to be taken – for no graduate credit – before master's coursework begins. 
The school has rolling admissions and doesn't require the GRE, but students need to supply a personal statement, three academic or professional references, and transcripts. Plan to spend $18,002 per academic year, which is just about average for the schools on this list. (A bonus for K-State students: It offers scholarships for online students.) Also average: the 33 credit hours needed to earn a master's degree. All students must complete a capstone project, and there's no thesis option. Beyond the core courses that account for 15 credits, students choose a specialty sequence for six credits (i.e., two classes) in one of the following: bioinformatics, data mining and information retrieval, distributed systems, intelligent systems, security, or web-based systems. Topping it off is the final project, worth six credits. For that, students create and present a "software portfolio" of collected documents related to the software development they completed during their studies. The school says the project "encompasses the majority of the software lifecycle from analysis and design through implementation," and the portfolio summarizes the project, focusing on the development process and the creation of the software. Completing that and earning a B or better in each course (for a 3.0 GPA) secures a master's in software engineering. 
All coursework is completed online via K-State Online and Canvas and involves a mixture of streaming video, listservs, teleconferences, and the like. The school offers free software downloads for students, including Microsoft Office, as well as a productivity tool called Read&Write that offers services such as text to speech, scanning, highlighting, and so on. It all seems to work out well for K-State graduates: The school says that 81% of its graduates are employed, with another 15% continuing their education further. 
MASTER OF SCIENCE IN SOFTWARE ENGINEERING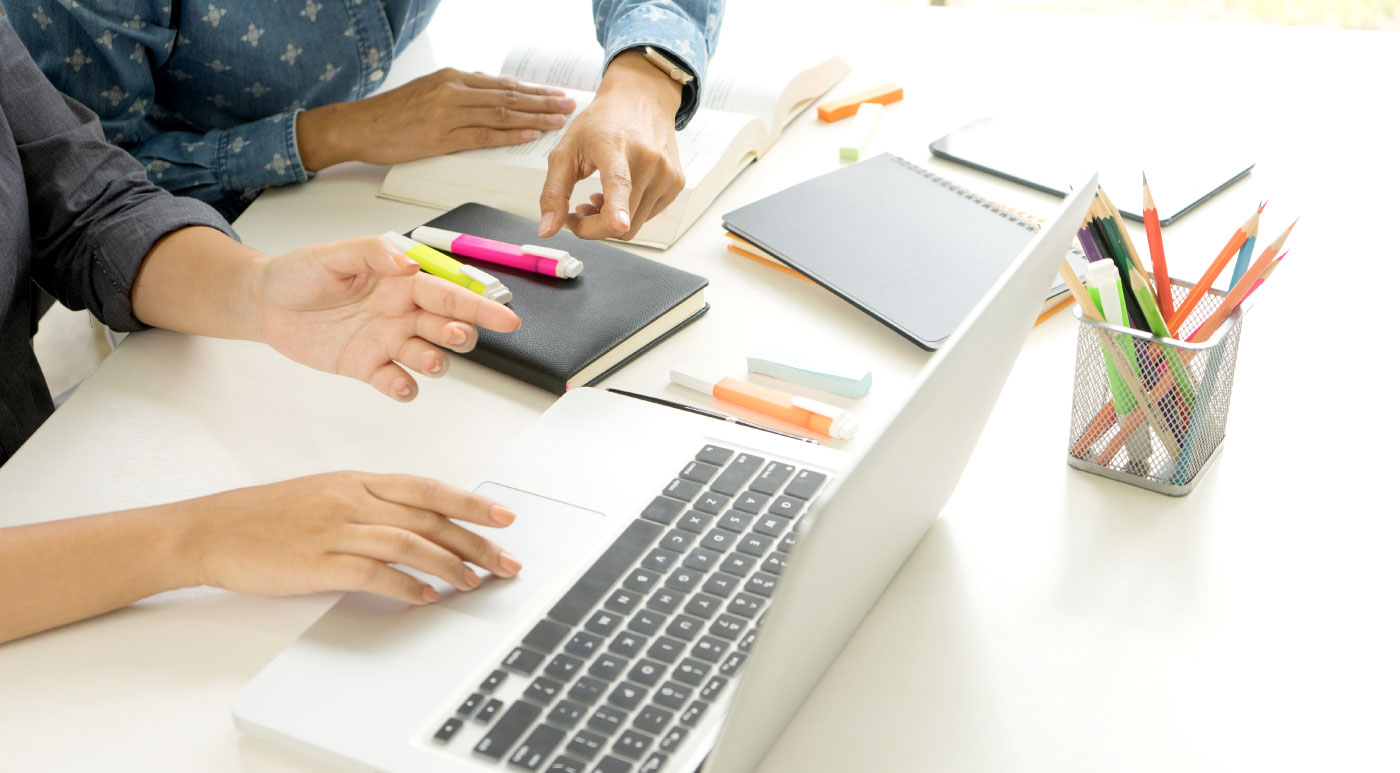 As a satellite campus of the University of Houston, U of H-Clear Lake has a fairly short, but cool history: It opened in 1974 for NASA, whose famous Johnson Space Center is located nearby. That means, yes, students struggling with their studies have said "Houston, we have a problem" roughly 3 million times, so no one finds it funny anymore. (Ditto "Clear Lake, we have a problem.") The UHCL campus lies on a 524-acre wildlife reserve, something online students probably won't get to experience – the program's website boasts "No face-to-face instruction, interaction, or student group meetings are required" – but the upside? Avoiding Houston's infamously stifling humidity. 
Prospective students who live in D.C., Pennsylvania, Wisconsin, or Puerto Rico are shut out of UHCL altogether, as the university isn't authorized to offer online programs students who live in those places. Everyone else is welcome, as long as they have an undergraduate degree in computer science, computer engineering, software engineering, or a "closely related field," with a 3.0 GPA. The school also requires a minimum GRE total score of 290 (140 verbal, 150 quantitative), all of which place UHCL on the more stringent end of MS in software engineering programs. Yang to that yin: It's the second-cheapest option on this list, with a full year of academic instruction costing $10,664. UHCL could also be the quickest; if students take three classes each semester on consecutive fall, spring, and summer semesters, they can finish their degrees in as little as 15 months. The program itself requires 36 credit hours to graduate, 21 credits coming from core courses, three hours of a capstone project, and 12 hours of electives. The core classes cover the basics with titles like Software Architecture and Engineering Software I. (Oh yes, there's an Engineering Software II that is also required). The electives get a little more specific, with courses like Personal Software Process, Risk Management, and Reuse and Reengineering. The capstone project accounts for three credit hours. 
UHCL's approach is a bit different from other schools. It groups students into teams to build a software project for an assigned client. Working with the client, students establish requirements, settle on a design, and successfully test the system they build. They're guided by a faculty mentor, with whom they meet weekly. Students complete all coursework online via Blackboard, one of the popular platforms for distance learning. UHCL offers special support for it, including a short course that trains students in how to use the system. 
Like the other schools on this list, UHCL treats online students like their on-campus counterparts, offering a broad array of student support services, including career placement, counseling, health services, student involvement projects, and more. Students working remotely can still feel connected to what's happening at headquarters – as long as they aren't living in D.C., Pennsylvania, Wisconsin, or Puerto Rico, that is.
MASTER OF SCIENCE IN SOFTWARE ENGINEERING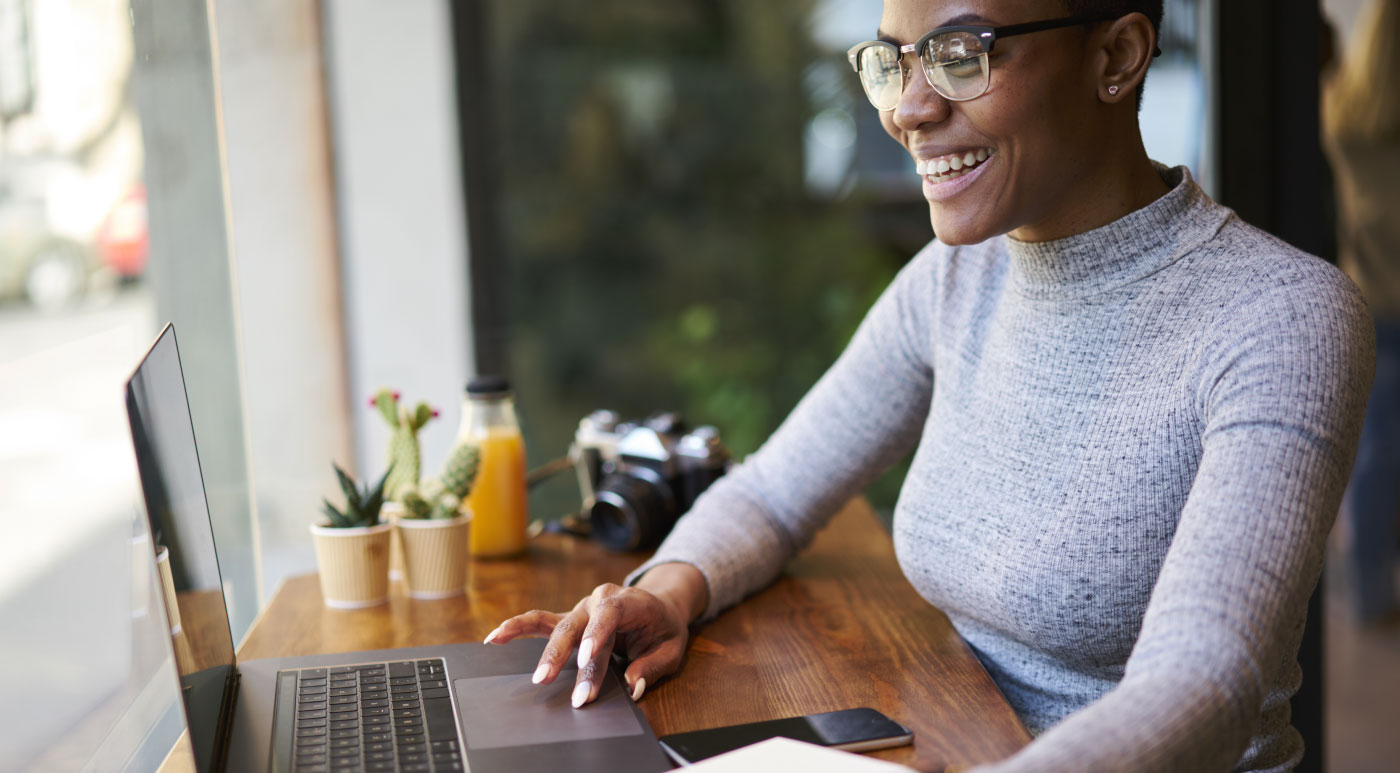 Like its University of Houston counterpart in Clear Lake, West Virginia University's software engineering program owes its existence to NASA. It started in 1997 as a continuing education program located at the NASA Independent Verification and Validation Facility in Fairmont, WV. Around that time, high-tech jobs were springing up in north-central West Virginia, and WVU's program came from a need to train people for those jobs. 
It was originally offered as a hybrid course of classroom and online students, but switched to entirely online in 2008. The effort has paid off, as U.S. News & World Report ranks it No. 30 in its Best Graduate Computer Information Technology Programs. As such, it has fairly rigorous admission standards: Prospective students need a bachelor's degree in software engineering, computer science, computer engineering, or a "closely related" major, with at least a 3.0 GPA in their major. They also need a "satisfactory score" in the GRE's quantitative section, though what qualifies as "satisfactory" isn't specified. Students who lack an undergraduate degree in one of those fields don't need to despair. They can earn provisional entrance into the master's program if they have at least one year of experience in the software industry. They take the first four courses in the MSSE curriculum, and if they maintain a B average or better, they can apply as a regular student. They'll also need a résumé and three letters of reference, but they don't have to fulfill the GRE requirement. So, silver lining. WVU offers a thesis option, which requires 30 credit hours, and the nonthesis track kicks it up to 33. Thesis or no, everybody takes five core courses covering "the pillars of the software engineering lifecycle," per the university: Software Project Management, Software Analysis and Design, Validation and Verification, Software Evolution, and Introduction to Object-Oriented Design. Students work with their advisor to choose six classes (or fewer if they're doing a thesis) to round out their coursework based on their career goals. 
To help prospective online students navigate their options, WVU has enrollment coaches who can be reached at 800-253-2762. Once students are in the program – which has starting points in the fall, spring, or summer – academic advisors guide students down the right path. All coursework is handled via WVU's eCampus website and a variety of instructional tools like Blackboard, ExamSoft, VoiceThread, and other tech-y sounding things that will hopefully jive with your operating system. Instructors usually hold at least one live evening session during the week, which helps keep the process from feeling too disconnected from humanity. Building on that: Online students also have tech support, access to WVU libraries, and even life coaches, so the gulf separating the experiences of online and on-campus students is a little smaller. At $12,181, WVU lies in the bottom third of the cost for schools on this list, well below both the median of $16,575 and the average of $18,967.
MASTER OF SCIENCE IN SOFTWARE ENGINEERING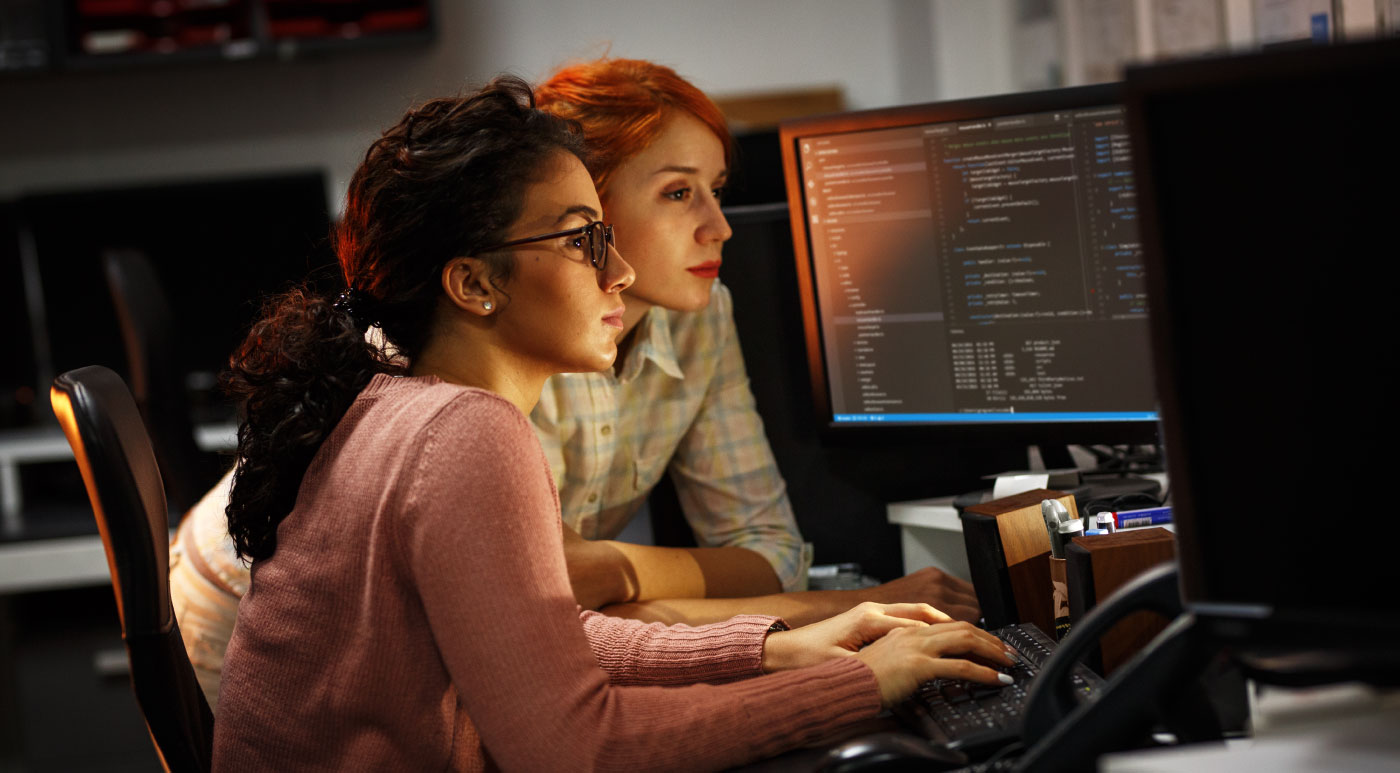 Located just under 30 miles northwest of Atlanta in Kennesaw, GA, Kennesaw State University is part of the University System of Georgia and the state's third-largest university, and it's growing: In 2015, it absorbed Southern Polytechnic State University, a long-established school in the state that specialized in applied sciences. Southern's name lives on at Kennesaw's Southern Polytechnic College of Engineering and Engineering Technology. (That's 22 syllables for anyone keeping track.) 
Kennesaw's software engineering program is part of its College of Computing & Software Engineering and costs $17,618 per academic year (just below the average cost on this list). Like some other SE programs listed here, Kennesaw presumes that incoming students have a "significant background" in computing, such as a bachelor's degree in computing or something similar. People who don't have such a degree are encouraged to obtain a Graduate Certificate in SWE Foundations, but experience can count for something. Prospective students can satisfy those requirements by passing an exam prior to their first semester, or by completing five foundation courses (Foundations of Programming, Databases: Design and Applications, Mathematical Structures for Computer Science, etc.). Students who have a computing undergrad degree in something other than software engineering may need to take one or two foundation courses, depending on a review of their credentials by the admissions department. Applicants who do have the necessary undergrad degree will need to have had a 2.75 GPA in it, and they'll need to submit a résumé, statement of purpose, and two letters of recommendation. No GRE score is necessary, and the program accepts applications for the fall, spring, and summer. 
The program itself requires 36 credit hours to earn a master's, via thesis or capstone options. Both options require seven core courses, like Software Architecture, Object-Oriented Analysis & Design, and Requirements Engineering. The capstone option includes four electives and a software engineering project; the thesis one includes, well, a thesis and three electives. Kennesaw offers a broad array of elective courses, from Game Design and Development to User Interaction Engineering, though all students will need to take at least two software engineering electives, such as Cloud Computing or Mobile App Development. All students complete coursework through Desire2Learn, an "integrated learning platform" that sounds like a Schoolhouse Rock song written by Prince. That's where they interact with instructors and fellow students, get course materials, take exams and quizzes, participate in discussions, and everything else. 
Like the other schools on this list, Kennesaw State gives online students the same perks as their on-campus counterparts, including a variety of student support resources (including programs for adult learners), tutoring, tech support, advising, career assistance, and access to academic libraries. There are also special support groups for veterans, the disabled, and ESL students. It amounts to a curriculum designed to expose students to real-time strategies and procedures that will hopefully afford them a competitive advantage in the job market.
MASTER OF SCIENCE IN SOFTWARE ENGINEERING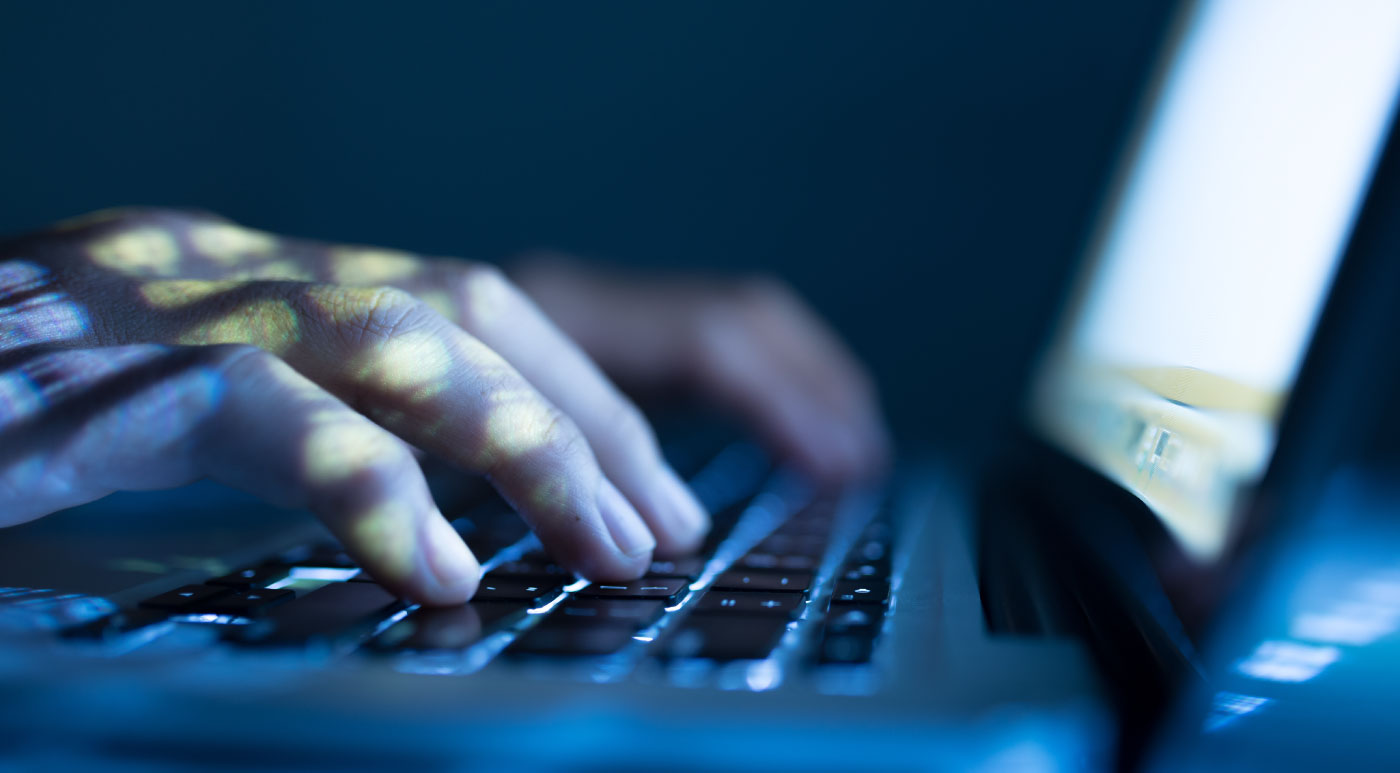 Pro: DePaul University is located in a great neighborhood in a great city. Con: Chicago's winters are long, cold, gray, and generally miserable. Solution: distance learning at DePaul. Offered through the College of Computing and Digital Media, DePaul's master's in software engineering program has a few areas of emphasis, per the school's website: best software engineering practices, current methodologies, emerging technologies, and the development of communication and presentation skills. The program is designed to address the most important aspects of software engineering, such as requirements engineering and software architecture, design, construction, quality assurance, testing, maintenance, and project management. That's a wide scope, but DePaul minimizes the barriers to entry: Prospective students need only a bachelor's degree from an accredited institution and a 2.5 GPA. Don't sweat letters of recommendation or professional experience. The school works on the quarter system, which provides four opportunities throughout the year to begin: fall, winter, spring, and summer. That helps explain why its master's degree requires 52 credit hours, as opposed to other schools, which operate in the 30s. But its standards remain pretty chill: Students only need to earn a C- or better in all of their courses and maintain a cumulative 2.5 or higher GPA. (Those who have a 3.9 or higher will "graduate with distinction," per the website. This is speculation, but maybe that means walking on rose petals at graduation?) 
Within the software engineering degree, DePaul offers four areas of concentration: entrepreneurship and technology leadership, real-time game systems, software architecture, and software development, each with a slightly different course load. In general, the curriculum is a mixture of introductory courses (hello, Systems I and Systems II), foundation courses (Software Testing and Quality Assurance, for example), a few advanced courses (Agile Software Development, which replaced Clumsy Software Development) and electives (Gaming and Entertainment Technology, Data Science, etc.), along with a capstone project. The introductory courses can be waived if students have completed similar classes or have verified professional experience. While courses are available online, DePaul also offers the option of blending online and on-campus classes for people in Chicagoland. Online students won't be missing out, as all lectures can be streamed or downloaded to watch at their convenience, and all course materials are available online. 
One wrinkle in DePaul's program: Exams must be proctored. Students living within 30 miles of Chicago will need to go to one of the university's campuses to take tests, and others will need to find a proctor at a local library or college. At $30,584, DePaul is the second-most expensive of the schools on this list, far above the average and median prices. While U.S. News & World Report doesn't list online-specific rankings for DePaul, the university ranks at No. 125 among National Universities. Don't worry, though. If you're unsure whether you're ready for DePaul's online coursework, the school offers a helpful quiz to test readiness based on how comfortable you are with certain statements. The first one? "I am comfortable surfing the internet." You got this.
OTHER NOTABLE PROGRAMS
#11. Harvard University
Location: Cambridge, MA
Degree: Master of Liberal Arts (ALM) in Extension Studies, field: Software Engineering
Net Price: $17,590
#12. Arizona State University-Tempe
Location: Tempe, AZ
Degree: Master of Science in Engineering
Net Price: $13,731
#13. Regis University
Location: Denver
Degree: Master of Science in Software Engineering
Net Price: $26,273
#14. Illinois Institute of Technology
Location: Chicago
Degree: Master of Telecommunications and Software Engineering
Net Price: $25,814
#15. Drexel University
Location: Philadelphia
Degree: Master of Science in Software Engineering
Net Price: $36,727
#16. University of Maryland-University College
Location: Largo, MD
Degree: Master of Science in Information Technology with a Software Engineering Specialization 
Net Price: $13,672
#17. Lewis University
Location: Romeoville, IL
Degree: Master of Science in Computer Science – Software Engineering concentration 
Net Price: $18,899
#18. University of Michigan-Dearborn
Location: Dearborn, MI
Degree: Master of Science in Software Engineering
Net Price: $10,533
#19. The University of West Florida
Location: Pensacola, FL
Degree: Master of Science in Computer Science – Software Engineering specialization
Net Price: $9,091
#20. University of Southern California
Location: Los Angeles
Degree: Master of Science in Computer Science Software Engineering
Net Price: $36,161