Ready to find your ideal master's program?
www.mastersprogramsguide.com is an advertising-supported site. Featured or trusted partner programs and all school search, finder, or match results are for schools that compensate us. This compensation does not influence our school rankings, resource guides, or other editorially-independent information published on this site.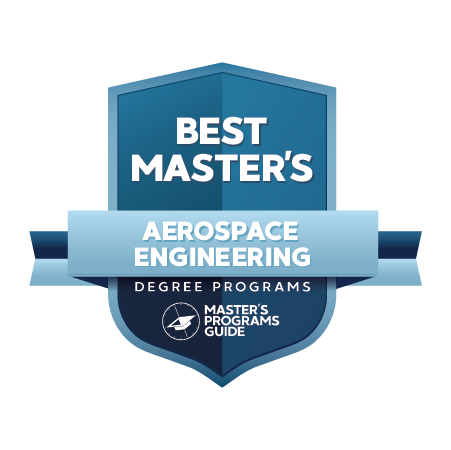 Many undergraduates who've completed their degree postpone looking for work in order to press straight on to graduate studies. Others finish their bachelor's and then venture forth to hunt for work, launching their careers as soon as possible. After getting their feet wet in the industry, they often find incentives to pursue an advanced degree to increase their knowledge and promotion potential. Our list focuses predominantly on programs catering to working professionals who may not be able to attend classes full time or in person. If you're one such student, who wants flexibility without sacrificing the quality of your education, this list, which incorporates non-traditional programs in aerospace engineering, is just for you!
All the schools featured are long-established institutions with renowned engineering departments. For the most part, they also offer traditional versions of the degree. However, universities have taken note that non-traditional students are starting to become the majority. Whether you decide to try a distance learning option or attend classes on campus, it's critical to do some homework in advance. Know what general areas you're most interested in. Every program features a set of specializations, but not every program has the same ones. Make a list of the areas you want to explore and, as you review each program, see if they have an option to focus on that area. 
See Also: 10 Best Master's in Industrial Engineering
COMMON APPLICATION AND ADMISSION QUESTIONS
The schools below are extraordinarily well-ranked, which means that admission is far from guaranteed. As you think about which programs you'd like to apply to, be realistic about your qualifications. Each institution has its own admissions requirements. In fact, most have two sets – one from the grad school, and another from the department running the program. Applicants must review both sets of criteria, when applicable. Meeting minimum entry requirements is not sufficient for a competitive program. If the department lists a "recommended" score, it is because it has rejected applicants with scores below that threshold. Manage your expectations accordingly. The bulk of your work should be devoted to getting into programs for which you meet all recommended qualifications. 
International prospects will want to review English language proficiency criteria carefully, as well as other requirements for distance learners. Different schools have different policies, and some are stricter than others.  Most programs ask for letters of recommendation but read their notes. Some also want the contact information of the letter writers, because they will contact those people themselves. Choose your letter writers for their ability to use specifics when telling about your educational and work background, so their letters persuade the department that you have the knowledge and aptitude to succeed. Colleges accept students who can finish and graduate. If they have doubts about an applicant, they'll likely pass and move on.   
Each year, thousands of qualified applicants are rejected due to erroneous or uncompelling submissions. Tailor your application to each school you apply to and have a professional review it for improvements. Departments are impressed when they see perfect submissions that speak to the candidate's attention to detail and convey the sense that he or she knows what they're getting into. Anything less tells them that the student might not be ready. 
WHAT ABOUT FINANCIAL AID & SCHOLARSHIPS?
College isn't getting any cheaper, but before you rush to take out a student loan, make sure you've maximized every financial aid and scholarship opportunity. The time it takes to fill out an application is less than the hours you'd need to work to pay back a loan! Federal Student Aid is the clear winner when it comes to popular financial aid options. Most likely, if you've finished an undergraduate degree, then you're very familiar with the Free Application for Federal Student Aid (FAFSA) process. Graduate students can use it to apply for aid under numerous programs, too. 
Many students – even ones who've used the FAFSA before – don't understand the process and might never realize they have potentially missed out on some free funding. After a FAFSA is sent in, students receive a Student Aid Report (SAR) summarizing their expected family contribution. This SAR is also sent to the schools listed on the FAFSA. In theory, those schools should review your SAR and assemble an aid package filled with opportunities you qualify for.  Don't assume they've done this. Contact the financial aid office and inquire about your aid package status. Be proactive in your own financial aid-seeking, and follow up until you're certain you've been considered for everything you can be. 
Federal Pell Grants and scholarships are "gifts" that do not have to be repaid. Grants are need-based, while scholarships are merit-based, so when we talk about what you are eligible for, keep in mind that the criteria depend on what type of gift aid you are applying for. If you have amazing grades and fall into a lower income bracket, you should make every effort to maximize your aid opportunities. Pell Grants and other federal grants for grad students include Fulbright Grants, TEACH Grants, and Iraq and Afghanistan Service Grants. Aside from federal aid, many schools have college-based financial awards or tuition discounts. You'll need to look out for local and regional scholarships, too. 
For aerospace engineers, there are dozens of scholarship opportunities from organizations with an interest in the field. There are also unique competition-based awards, like the National Inventors Hall of Fame's Collegiate Inventors Competition. For military veterans and eligible dependents, many university financial aid offices have a dedicated expert on GI Bill benefits. Reach out if you have any questions, especially if the school is a participant in the Yellow Ribbon Program. For Post 9/11 GI Bill recipients, this could mean no out-of-pocket tuition at certain Yellow Ribbon schools. Many grad students fund their schooling with Graduate Teaching Assistantships and Graduate Research Assistantships. These options are not usually available for online students, but on-campus students should consider applying. You can earn a stipend and tuition waiver, plus receive an invaluable experience that will look incredible on a resume! Federal loans such as the William D. Ford Federal Direct Loan Program should be considered before private bank loans if the rates and terms look better. Direct loans can offer up $20,500 per school year, with Direct PLUS loans going even higher. Just be careful not to overextend yourself. 
HOW MUCH CAN I MAKE WITH A MASTER'S IN AEROSPACE ENGINEERING? 
The precursor to aerospace engineering – aeronautical engineering – has been around for hundreds of years, but the idea really took flight after the turn of the 20th century. Once the Wright Brothers perfected their first airplane (just prior to World War I), the military took a keen interest, and the rest is history! Aeronautical engineering revolutionized the world and laid the foundation for the exploration of space. By 1958, scientists redefined the terminology so that both spacecraft and aircraft fell under the same term – aerospace.
However, aerospace engineers can still select the type of engineering they want to specialize in – aeronautical or astronautical. Aeronautical engineers are often involved in designing aircraft and propulsion systems. Their studies focus on the aerodynamic performance of aircraft and the materials they're made of, as it relates to operation within our atmosphere. By contract, astronautical engineers deal more with spacecraft and satellite technology, both within the boundaries of the atmosphere and beyond.  
The field is incredibly wide, with dozens of career options available. Florida Tech lists a few intriguing options, such as:
Aircraft/Spacecraft Designer – designing better, safer, more efficient crafts
Mechanical Engineer – researching and designing advanced parts technologies
Military Aerospace Engineer – improving technologies to ensure accurate weapons systems 
Data Processing Manager – conducting research through supercomputer simulations
Drafter – crafting complex, precise specification sheets for builders 
Aerospace Technician – installing, maintaining, testing, and repairing equipment 
Inspectors – enforcing safety regulations and laws, in both government and private sector settings
Mission Specialist – aiding in data collection and experiments on space missions
Payload Specialist – traveling with equipment in order to install or operate it
Based on more than 740 employee salaries, Glassdoor has determined the average salary for aerospace engineers to be $89,195 in the United States, with a high end of $114k. Of course, there are several variables that affect salaries, such as one's area of expertise, number of years on the job, geographic location, and more. 
The Bureau of Labor Statistics (BLS) breaks things down much further in its comprehensive Occupational Outlook Handbook. It cites a 2018 median pay of $115,220 per year, or $55.39 per hour. The top 10% in the field make more than $164k per year. Those working in R&D in physical, engineering, and life sciences industries earn the most, on average. Those working with the federal government also earn higher than the median, on average. 
The states with the most working aerospace engineers are California, Texas, Alabama, Ohio, and Maryland. However, the states that pay the best are the District of Columbia, Virginia, Maryland, California, and Colorado. Check out the BLS' Occupational Employment Statistics for more details on specific industry wages and geographic profiles. 
Annual job growth is expected at 2% through 2028, per the BLS (although other resources show higher trends, up to 6% growth). Technologies are continuously changing, and air and spacecraft are undergoing redesigns to improve fuel efficiency. This means research and development jobs may stay in the most demand. Meanwhile, the commercialization of small satellites and unmanned aerial vehicles is also creating jobs in the field. The BLS notes that job seekers with strong backgrounds in software (such as C++), as well as stress and structural engineering, will have an advantage. 
NOTABLE STATISTICS
According to the BLS, there were 67,200 U.S.-based aerospace engineering jobs in 2018. There are also 54,932 training programs related to aerospace, aeronautical, and astronautical/space Engineering! Almost half (49%) of aerospace engineers begin their careers with a bachelor's degree, which is one reason why so many universities have designed online master's degree options; 32% hold a master's degree, and just 5% hold a Ph.D. Most aerospace engineers are never required to obtain Professional Engineering (PE) state licensure; however, this is done in some cases during an employee's later career, when they are working at a higher level of leadership. Statistics show that 89.2% of aerospace engineers are male. It looks like there's some room for a bit of gender diversity in this field! The average age of an aerospace engineer in the U.S. is 44.3. The average male age is 44.8; the average female age is 40.4. PayScale lists a handful of the more popular companies employing aerospace engineers and their average reported salaries, such as: 
National Aeronautics and Space Administration (NASA) – $101k
SpaceX – $92k
General Electric (GE) Aviation – $90k
Northrop Grumman Corporation – $90k
The Boeing Company – $89k
Lockheed Martin Aeronautics Company – $80k
Naval Air Systems Command – $68k
Forbes has ranked aerospace engineering among the No. 6 Best-Paying STEM Jobs for Recent Grads. Engineers with five to 10 years' experience under their belts earn nearly $20,000 per year more than those with less than five years. That makes for some hefty pay raises in a very short amount of time. According to the National Science Foundation, out of the seven engineering subfields, aerospace engineering has some of the fewest graduates. However, it has shown the largest percentage of upward change among the fields, via increased enrollments. The American Institute of Aeronautics and Astronautics Foundation lists nine unique graduate awards for AIAA student members in good standing, including: 
Neil Armstrong Graduate Award: $5,000
Orville and Wilbur Wright Graduate Award: $5,000
Dr. Hassan A. Hassan Graduate Award in Aerospace Engineering: $5,000
Luis de Florez Graduate Award: $3,500
Guidance, Navigation, and Control Graduate Award: $2,500
Aerospace engineers rely heavily on trigonometry and calculus for their jobs. Calculus is also one of the most often-failed college courses, which is why it's so important to have a strong mathematics foundation before entering a graduate program in AE. Aerospace engineers frequently work in aircraft and parts manufacturing. Because of the vast nature of processes aerospace engineering covers, there are several associated occupational career options, with aerospace engineering and operations technician being the closest. Hopefully, the above statistics offer a few actionable insights for students wanting to get an overview of what the field holds in store. Now that you've brushed up on application tips, reviewed funding sources learned about potential earnings, and seen a few interesting figures related to the world of AE, it's time to home in on the next steps.
OUR RANKING CRITERIA 
We have a time-tested four-part formula designed for ranking the best colleges in the nation that we'd love to share with you. We prioritize four major factors: Earnings Potential, Affordability, Student Satisfaction, and Selectivity. Reliable research and well-harvested data are the main ingredients in our recipe for success. We don't make recommendations based on personal opinions, or financial incentives. Our revenue and content are completely separate, and sponsored schools have no impact on our rankings. The only way to make it onto one of our lists is to have an incredible academic program! If you want to know more we encourage you to check out our methodology page. 
Check out our list of the 10 Best Master's Programs in Aerospace Engineering and see what awesome online and on-campus programs await!
MASTER OF SCIENCE IN AEROSPACE ENGINEERING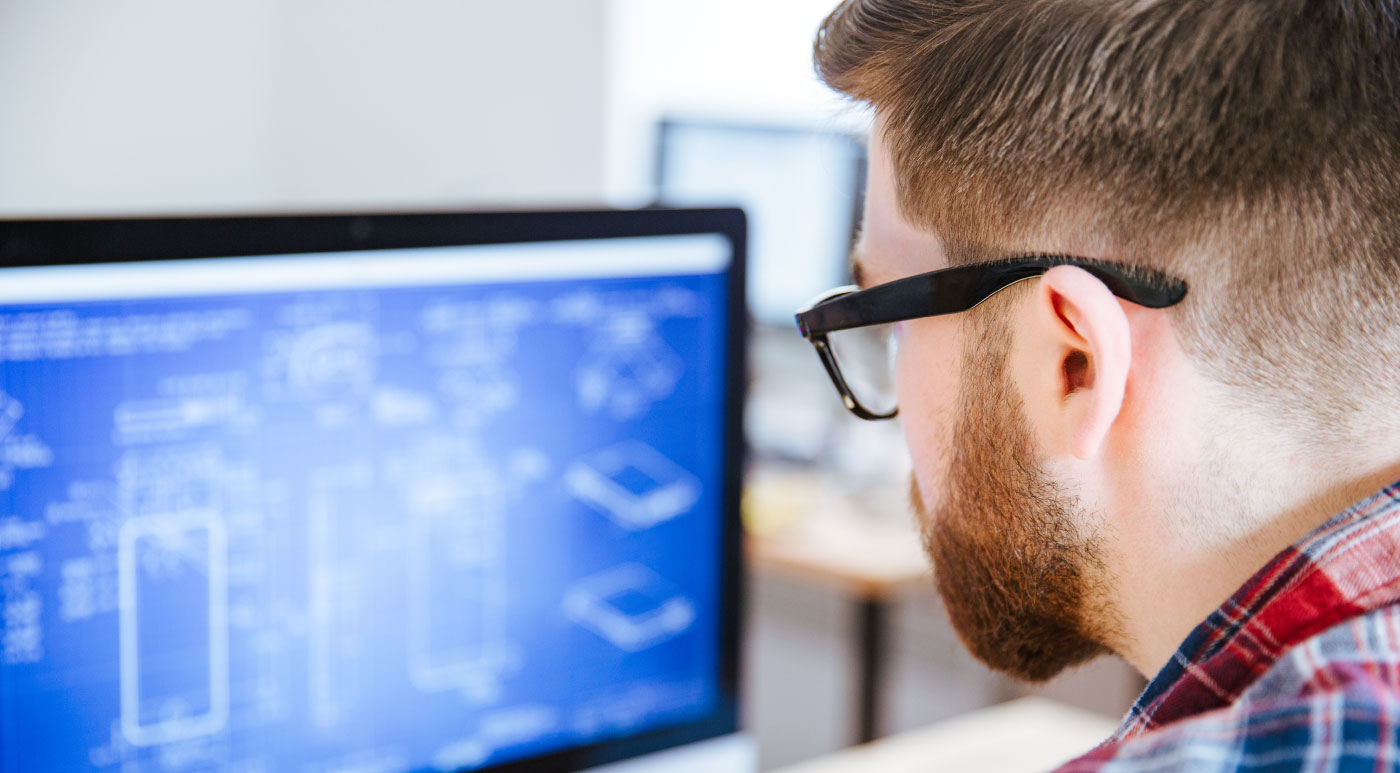 Missouri University of Science and Technology is a land- and space-grant university nestled in the college town of Rolla, MO. Founded in 1870 and currently home to 1,759 graduate students, Missouri S&T may have small-town roots, but its engineering department is nationally renowned.
Among other programs, the university offers a Master of Science in Aerospace Engineering for both on-campus students and for working professionals who need the flexibility of an online program. 
Available in both thesis and non-thesis options, the MSAE provides an interdisciplinary learning experience that can benefit not only those in the aerospace field, but other engineering sectors, as well. 
Online course requirements include a minimum of 30 credit hours, of which six are research applied toward the thesis. The non-thesis option replaces the research credits with courses from outside of the aerospace department. Students must consult the Schedule of Classes to see which courses are offered online during the spring, summer, and fall semesters. 
Sample online course offerings include Aero Eng 5131: Intermediate Thermofluid Mechanics, Aero Eng 5169: Intro to Hypersonic Flow, and Aero Eng 6222: Theory of Elasticity. 
On-campus course requirements are a bit more detailed, including:
30 credit hours total
At least 21 credit hours from lecture courses
Six credit hours in AE 6099
Nine credit hours of lecture courses in the MAE department
Three credit hours at the 6000 level
Three hours of mathematics, statistics, or computer science
A thesis yielding at least one publication-worthy article
Oral exam and thesis defense 
Admission to the program entails both graduate school and department-specific requirements. Applicants should submit the following: 
A brief two- or three-paragraph Statement of Purpose
Unofficial transcripts showing proof of a bachelor's degree in aerospace or mechanical engineering, or a related engineering or science field
GRE scores (recommended quantitative score: 161, verbal score: 150, analytical writing score: 3.5 for entry into the MSAE program)
Three names and email addresses for writers of letters of recommendation 
A resume, if requested by the department
For international students, the minimum TOEFL test score for grad school admission is ≥ 88, or other proof of completion of an approved English language program in the past 
Note: Students holding a Missouri S&T graduate certificate can be admitted automatically. 
The university is home to professional and honor societies, including AIAA, Sigma Gamma Tau, and Tau Beta Pi. The school has a very active campus life, with vibrant residence halls featuring study lounges and computer labs, as well as more than 200 student organizations. Missouri S&T is also big on intramural and club sports, hosting entertaining annual events, and a bustling music and theater scene at the Leach Theater. 
Rankings-wise, it features on many charts, coming in at No. 1 for Best Value College in Missouri, according to SmartAsset.com; No. 2 for Engineering Programs for Non-Traditional Students, per College Factual; and No. 6 for Annual Return on Investment, according to PayScale.com. 
MASTER OF AERONAUTICS AND ASTRONAUTICS AEROSPACE ENGINEERING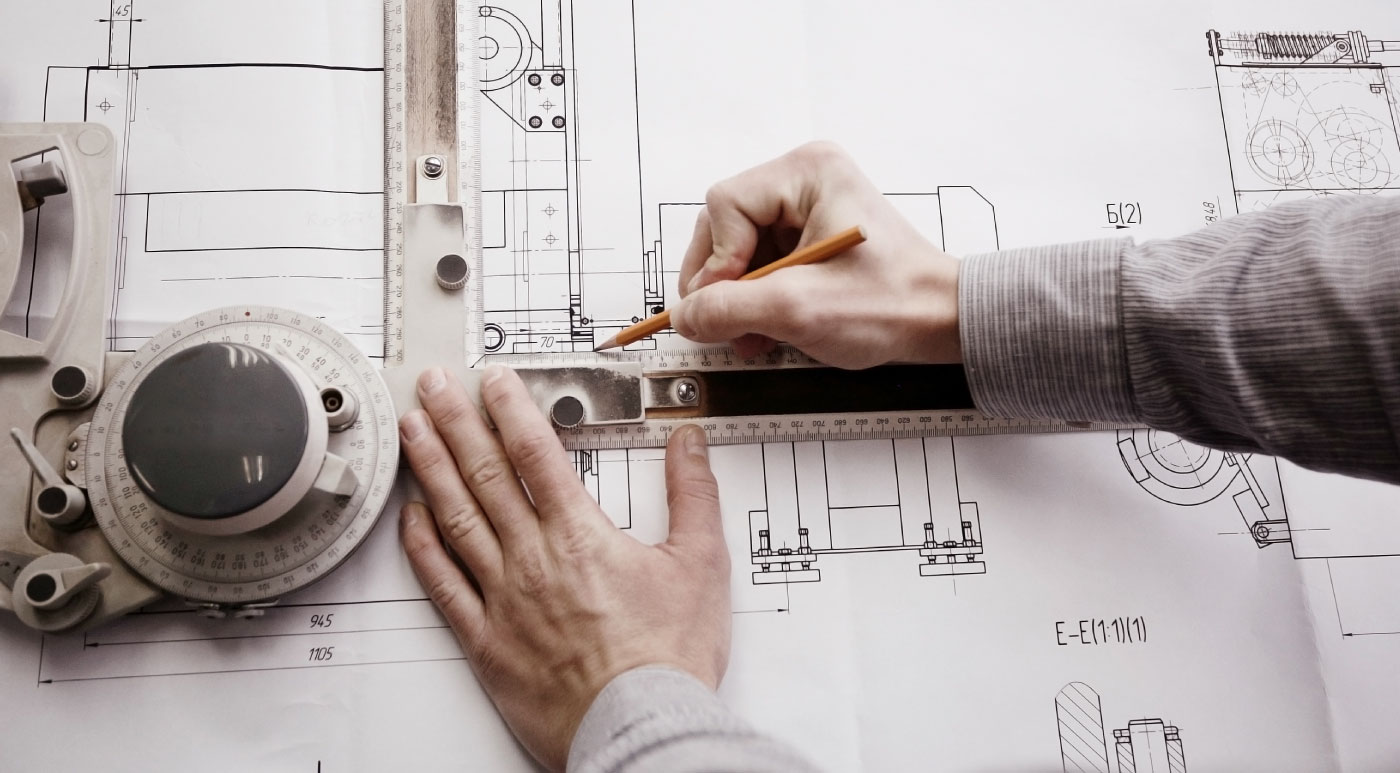 Purdue has been called the No. 1 destination for international students in STEM disciplines, with its acclaimed aeronautics department being considered one of the best out there. Now it's even better, with Purdue Online's Master of Science in Aeronautics and Astronautics (MSAAE) option, which has been built just for working engineers who need a more flexible format to pursue advanced education. 
The courses cover topics such as aerodynamics, aerospace systems, structures & materials, astrodynamics & space applications, propulsion, and aerospace engineering. 
In terms of options, Purdue keeps the flexibility going with its established, 30-credit hour, non-thesis online curriculum. Students engage with online video content whenever they need, wherever they want. Apart from the Master of Science in Aeronautics and Astronautics (MSAAE), students may also elect to complete an Interdisciplinary Master of Science in Engineering with a concentration in aeronautics and astronautics instead. 
An academic advisor works with every student in the MSAAE program to create a Plan of Study. This is considered a vitally important part of the process and must be done within the first term. Outlining which courses will be taken and in what order, the plan is made according to the student's ultimate interests and career goals, following discussions with faculty members.  
The plan should list a primary plus two minor areas of study (AAE and Mathematics), featuring classes at the 500 and 600 levels. There should be 12 hours in the major area and six from the minors. 
Primary study classes must be completed with a minimum grade of B-, and minor areas must have a minimum of C-, so long as the minimum cumulative 3.0 GPA is maintained. Students falling below a semester GPA of 3.0 are put on academic probation. 
Many part-time students enroll in just one class at a time to start out. In circumstances where a student takes 18 hours or more of 600-level courses, he or she may be able to complete the degree in just 26 credit hours. 
The online, non-thesis option forgoes the need for a final exam, unless the student's advisory committee desires otherwise. In such cases, they may select a written or oral final, which would be discussed with the student in advance. Online students are advised to incorporate a special project (under course AAE 597) into their Plan of Study, to amass work experience. 
Students taking the on-campus thesis option complete 21 hours of coursework and nine hours in their thesis topic, which must be related to the major area of study. The thesis will be presented publicly, with a follow-up oral exam. 
Admission requirements for the online MSAAE include:
Application form to Graduate School 
Statement of Purpose (300-500 words)
Official transcripts (international students need to submit both the original language document and an English translation)
Three letters of recommendation
GRE scores
Recent TOEFL scores (for international applicants)
A resume
U.S. News & World Report has listed Purdue Online's College of Engineering in its Best Online Programs for Grad Engineering 2019 and among Veteran Grad Engineering 2019. It ranks so well because Purdue takes online learning very seriously. It has invested heavily in creating innovative platforms geared specifically toward making online learning effective and high quality for its working engineering students. Apparently, Purdue has succeeded!
MASTER OF SCIENCE IN AEROSPACE ENGINEERING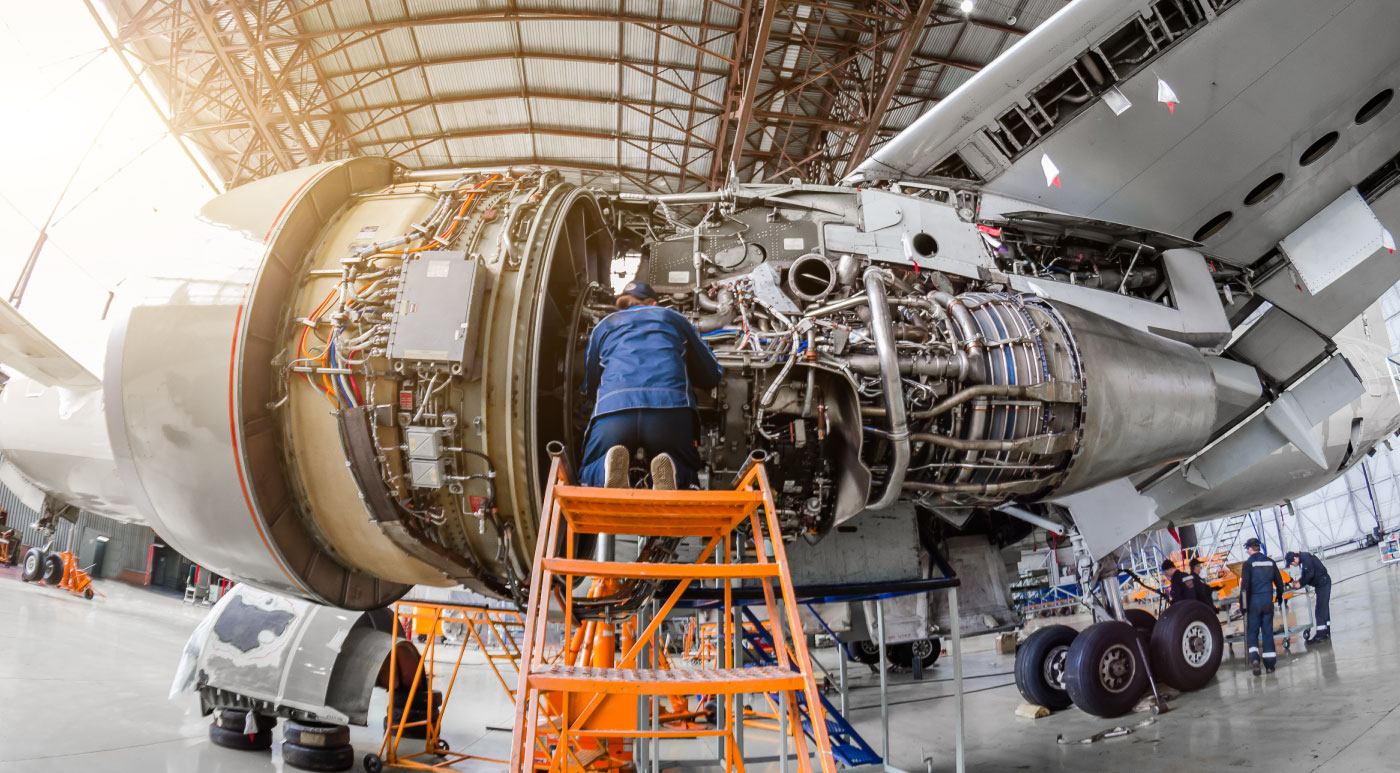 If you attend Georgia Tech, be ready to work! This STEM-centered institution is consistently among the top-ranked public colleges and research universities in America because of sheer effort and its dedication to excellence. Founded during the post-Civil War Reconstruction period, it has – unlike many of its tech-oriented peers – remained a public university, helping to keep tuition rates comparatively lower.  
The Daniel Guggenheim School of Aerospace Engineering has a flexible 33-credit hour Master of Science in Aerospace Engineering that can be customized with the help of an advisor to ensure grad students are meeting their individual study goals. 
Concentration areas include aerodynamics and fluid mechanics, aeroelasticity and structural dynamics, flight mechanics and control, propulsion and combustion, structural mechanics and materials behavior, and system design and optimization. 
For highly qualified applicants, Georgia Tech also offers an MSAE Distance Learning Program, which meets the same academic and research standards as the on-campus version. In fact, students still must attend classes live, via streaming video. Correspondence with faculty and instructors is conducted over email, in online discussion boards, and via phone. This option is designed for part-time students and requires working with two academic advisors. There is no thesis option available for distance learning students. 
For on-campus students, Georgia Tech allows two options for completion of the MSAE: 
Non-thesis option: 
GPA of 2.7
30 credit hours in aerospace engineering
Three credit hours of special problems research 
Thesis option: 
GPA of 2.7 
24 credit hours in aerospace engineering
Nine credit hours of MS thesis work
For a full listing of applicable AE courses, visit Georgia Tech's current Course Catalog. 
Admissions requirements for entry into a graduate program at Georgia Tech include: 
Evidence of a bachelor's degree from an accredited institution
Proof of academic excellence
Evidence of experience in the field of study
Satisfactory scores on the TOEFL or IELTS, for international applicants
Note: The rules for transferring credits are somewhat complex and can be found on the school's Transfer of Credit page.
Students wishing to join the MSAE Distance Learning Program must apply through the Distance Learning page. 
Employing more than 40 professors, the School of Aerospace Engineering is devoted to research and practical education that gives students marketable skills while preparing them to stand apart from the competition as they pursue their career goals. According to Georgia Tech's own publication, An Engineer's Guide to Graduate School, holding an advanced engineering degree can also enable graduates to earn up to a 30% higher salary. 
AE-focused research facilities and labs are abundant, such as Aerodynamics & Fluid Mechanics, Aeroelasticity & Structural Dynamics, Flight Mechanics & Controls, Propulsion & Combustion, Structural Mechanics & Materials, System Design & Optimization. U.S. News & World Report rankings ranked the Daniel Guggenheim School No. 2 in Aerospace /Aeronautical / Astronautical Engineering (at schools whose highest degree is a doctorate) and No. 4 in Most Innovative Schools. 
For on-campus enrollees, Georgia Tech's Atlanta campus sits on a beautiful 400 wooded acres – the perfect setting for its 25,000 students to engage in active campus life and to join a diverse range of organizational activities. 
MASTER OF SCIENCE IN AEROSPACE ENGINEERING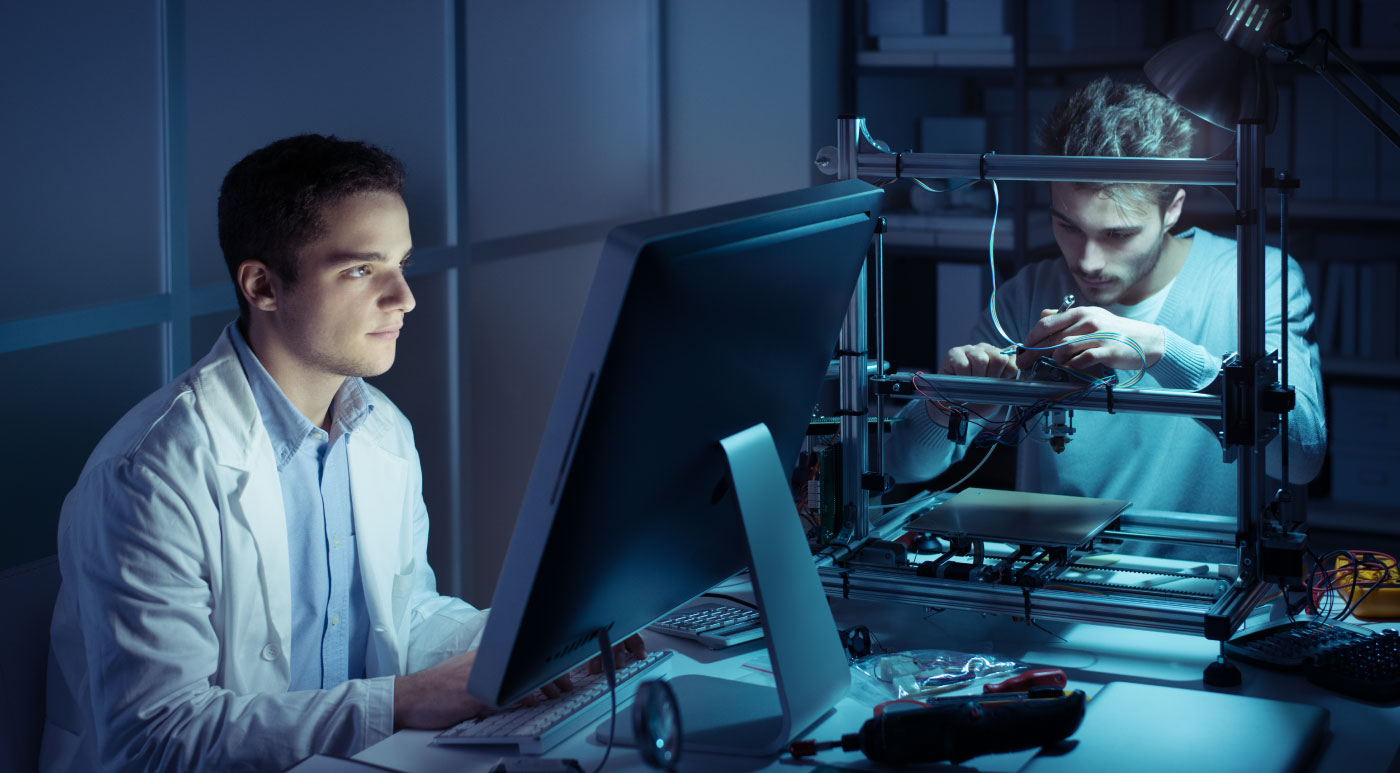 North Carolina State University wants you to graduate in record time! Its high-speed, 30-credit online Master of Science in Aerospace Engineering is made to be finished in a short 12 months, even for those working full-time jobs. 
There is no thesis requirement, no final oral exam, and no in-person attendance necessary. Content is accessed through lecture videos, online activities via NC State's WolfWare platform.
Students devise a Plan of Work to finish their MSAE after consulting with their advisor. The plan is kept on file and referenced or adjusted as needed, to ensure goals are being met. Course requirements for MSAE Online and Distance Education students include:
30 credit hours total
Complete 500- or 700-level courses and maintain an overall 3.0 GPA. 
Six MAE courses
MAE 586 (Project Work in Aerospace Engineering)
Three elective courses of any grad-level engineering, math, or statistics 
MSAE Online and Distance Education students can design a hybrid study plan if they want to take up to three classes on-campus, with prior approval. Sample courses for the degree program include MAE 495 – Special Topics in Mechanical and Aerospace Engineering, MAE 501 – Advanced Engineering Thermodynamics, MAE 513 – Principles of Structural Vibration, and MAE 531 – Engineering Design Optimization. 
NC State's Grad School leaves admission requirements up to each school. For the College of Engineering's online MSAE, applicants must bear the following: 
Minimum overall GPA of 3.0 from an accredited institution.
An undergraduate major in a technical field that meets prerequisites for grad work in MAE
Three letters of recommendation
Competitive TOEFL scores for international applicants (18 in each section, plus a total of 80). 
Note: The program is not currently accepting applications from international applicants who live outside of the continental United States. However, ones living in the US on a student visa can apply. 
Teaching assistantships are not usually open to non-thesis master's students.
NC State is fully accredited by the Engineering Accreditation Commission of ABET. Its aerospace engineering program has been assessed to ensure that it meets the program goals of contributing to solving engineering challenges faced by society. It further enables students to succeed in productive careers in the field. 
The College of Engineering stays on the cutting edge of research, with nearly $198 million in research spending for 2018-2019. With more than 20 centers and labs dedicated to engineering-related research ambitions, on-campus students have unprecedented access to an array of real-world projects and industry connections. Online students are also able to benefit from the knowledge gleaned via on-site work and can participate in a variety of engaging activities designed to expose distance learners to the same tangible processes as students participating in-person. 
If you haven't noticed, NC State has a habit of raking in top rankings! From being named the No. 1 Best Public University in North Carolina (Money), to U.S. News & World Report rankings of No. 6 in Best Value Among Public Universities Nationally, No. 8 in Online Graduate Engineering Programs Nationally, and No. 12 in Graduate Engineering Programs Among Public Universities, people just can't seem to heap enough praise on NC State. All NC State students, no matter where they're learning from, are integral parts of the Wolfpack community!
MASTER OF ENGINEERING (ME) IN MECHANICAL AND AEROSPACE ENGINEERING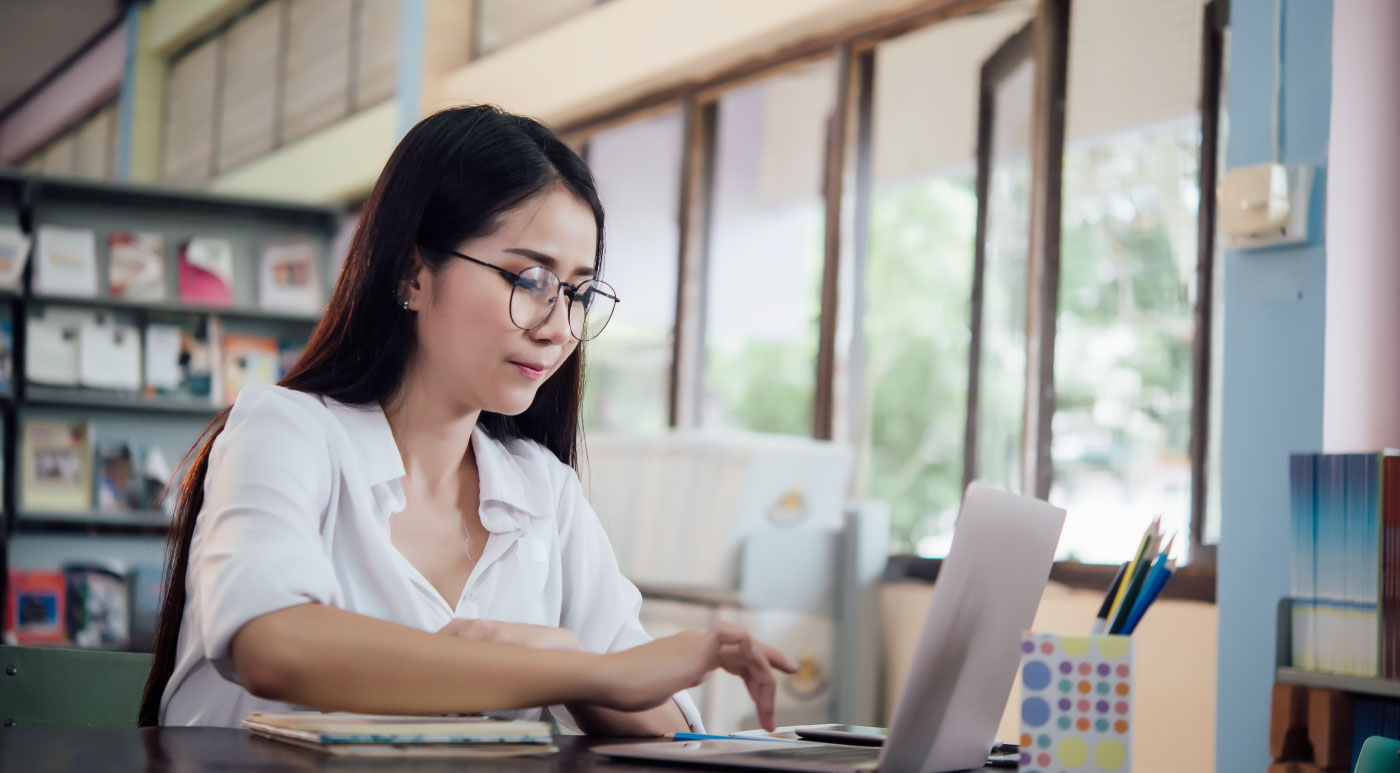 University of Virginia (UVA) has been offering fully accredited engineering classes to distance learners for over 35 years, paving the way for workers to continue employment without disruption while striving for advanced degrees at the same time.
The Department of Mechanical and Aerospace Engineering, working with Virginia Engineering Online (VEO), has developed a 30-credit hour, online Master of Engineering (ME) in Mechanical and Aerospace Engineering that includes the same coursework as that of the traditional route, with less of the hassle. VEO is part of the Commonwealth Graduate Engineering Program which, among other advantages, allows students to take half their needed credits at partner institutions other than UVA; these include George Mason University, Old Dominion University, Virginia Commonwealth University, and Virginia Tech. 
All VEO courses for the degree are plotted out in the student's easy-to-use Plan of Study, which should be submitted by the second semester. Work includes: 
30 semester hours of approved coursework (with at least 15 semester hours taken at the University of Virginia)
18 credit hours of MAE courses or substantially similar ones
A grade of C or better in all courses
No thesis requirement
Examples of VEO courses include MAE 6230: Mechanical Vibrations, MAE 6250: Multibody Mechanical Systems, MAE 6420: Engineering Mathematics II, MAE 6710: Finite Element Analysis, and MAE 6080: Constitutive Modeling of Biosystems. For more details on specific AE courses, head over to the Graduate Record Course Descriptions.
UVA's online classes are not pre-recorded and reused; they are live-streamed, for real-time engagement. However, they are recorded for students who need to access the material asynchronously due to time constraints. 
Assessments of all Master of Engineering students are conducted by faculty and sent to the Graduate Administrator. These assessments use three separate forms: 
Degree requirements also include maintaining a minimum cumulative GPA of 3.0.
Admission requirements are as follows: 
Official transcripts, showing a baccalaureate degree in engineering (or a related field) from an accredited institution
GPA Of 3.0 or better (in the last 60 hours of undergraduate work)
Three letters of recommendation 
GRE test scores, unless waived 
Note: VEO doesn't meet the requirement for a "full-time course of study" necessary for foreign students on an F-1 or J-1 visa. The university's International Studies Office can offer further assistance to prospective applicants. 
The University of Virginia is ranked No. 28 among National Universities by U.S. News & World Report. It has a truly stellar list of current and historical accomplishments and stats, including coming in at No. 1 among U.S. Public Engineering Schools. It's also experienced with helping grads get jobs, through its Center for Engineering Career Development. The school is a virtual pipeline for companies in need of trained aerospace engineers looking to launch into their new careers! 
MS IN AEROSPACE ENGINEERING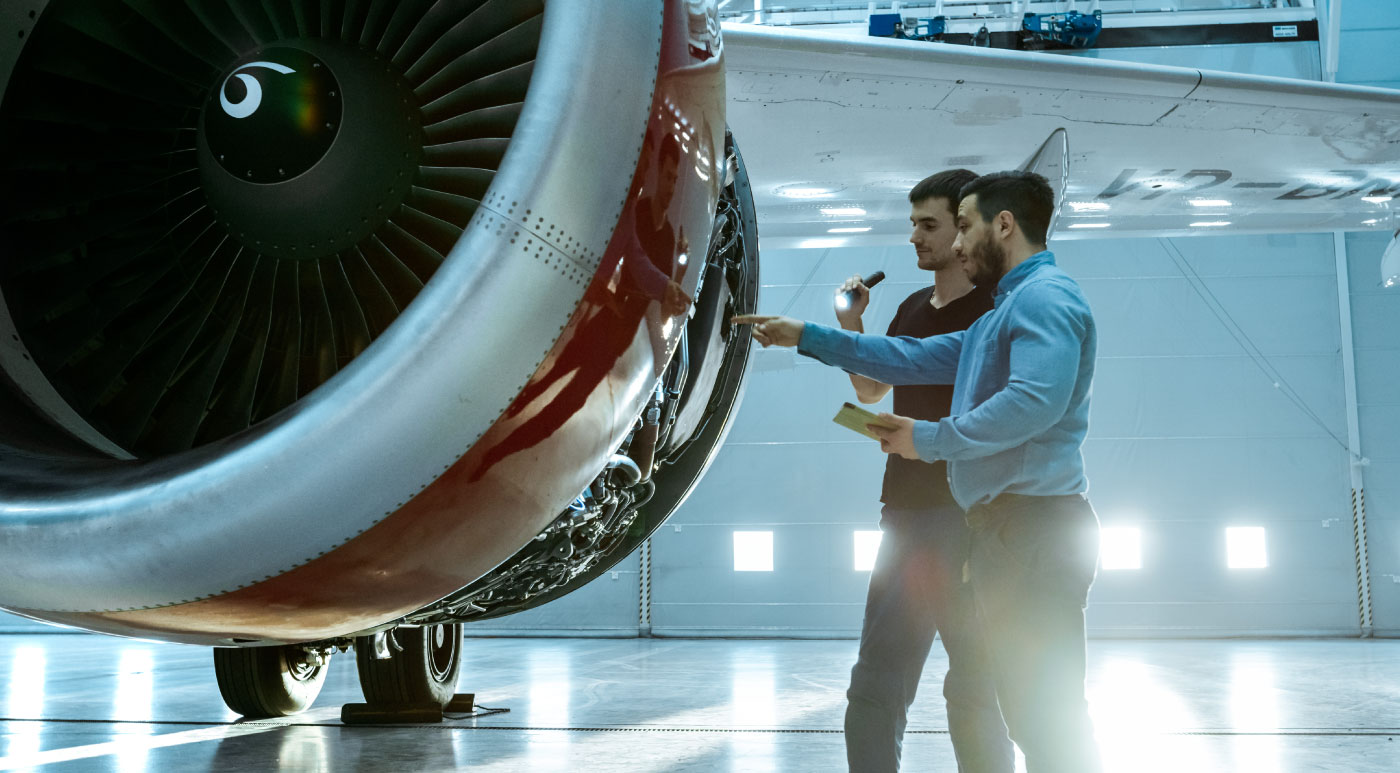 Alabama's Auburn University has gone through a few name changes since its founding in 1856, but its commitment to engineering achievements has always been a staple of the institution. Kathryn Thornton, the second American woman to walk in space, is a notable high-flying alumnus!
Under the Samuel Ginn College of Engineering, the Department of Aerospace Engineering offers a Master of Science in Aerospace Engineering with both thesis and non-thesis options. There's also an online degree program, for which the non-thesis degree tends to be more popular.
The thesis option requires 30 credit hours, with six credit hours for AERO 7790, Research and Thesis. There's also an oral exam at the end. 
The non-thesis option is also 30 credit hours, with a grad committee overseeing the student's plan of study. There's no residency requirement, and no research or oral exam, either.
Core areas covered in the program include aeroacoustics and aerodynamics, aerospace structures and materials, flight dynamics and control, orbital mechanics and astrodynamics, aerospace design and vehicle stability, and rocket propulsion.
Admission to Auburn's MSAE requires:
An undergraduate degree in aerospace or mechanical engineering
Minimum 3.0 GPA for grad school entry (the department notes that a 3.4-plus GPA  is competitive)
GRE scores (scores of 160-plus for quantitative reasoning and 150-plus for verbal reasoning are considered competitive)
The grad school also has a set of requirements:
Up to three letters of recommendation
Official transcripts from all schools previously attended
For international applicants: proof of financial sponsorship, medical insurance plan, and TOEFL scores (500 on the paper version, 213 on the computer version, 79 on the Internet version) or 6.5 on the IELTS. 
Auburn offers various forms of financial support to highly qualified graduate students working in teaching and research assistantships. 
The department has several dedicated research labs: 
Aerodynamics Laboratory
Space Technology Application Research Laboratory (STAR)
Vehicle Systems, Dynamics, and Design Laboratory
There are also many newer labs that allow students to experience hands-on learning by conducting experiments. For instance:
Materials and structures are studied in the Mechanics of Materials, Multifunctional Material, and Polymer Mechanics Research labs. 
Space sciences are researched in the Space Technology Application Research and Immersive, Interactive, Intelligent Space Dynamics labs.
Fluid dynamics and propulsion are studied in Advanced Flow Diagnostics, Aero-propulsion related systems modeling, simulation and optimization, Computational Fluid Dynamics, and Vortex Dynamics labs. 
Vehicle systems, dynamics, and design has its own lab, too!
When it's time for a break from all those labs, Auburn's on-campus students have ample opportunities to get out and enjoy life! The sweeping 1,875-acre campus is home to hundreds of student organizations, plus a diverse range of graduate student organizations and international groups. The school is also well known for its passion for sports, with several traditions related to the Tigers football team and their iconic War Eagles. 
Students wanting a break from college life entirely can head into the town of Auburn itself, which happens to rank as one of the best places to live in America!
MS IN AEROSPACE ENGINEERING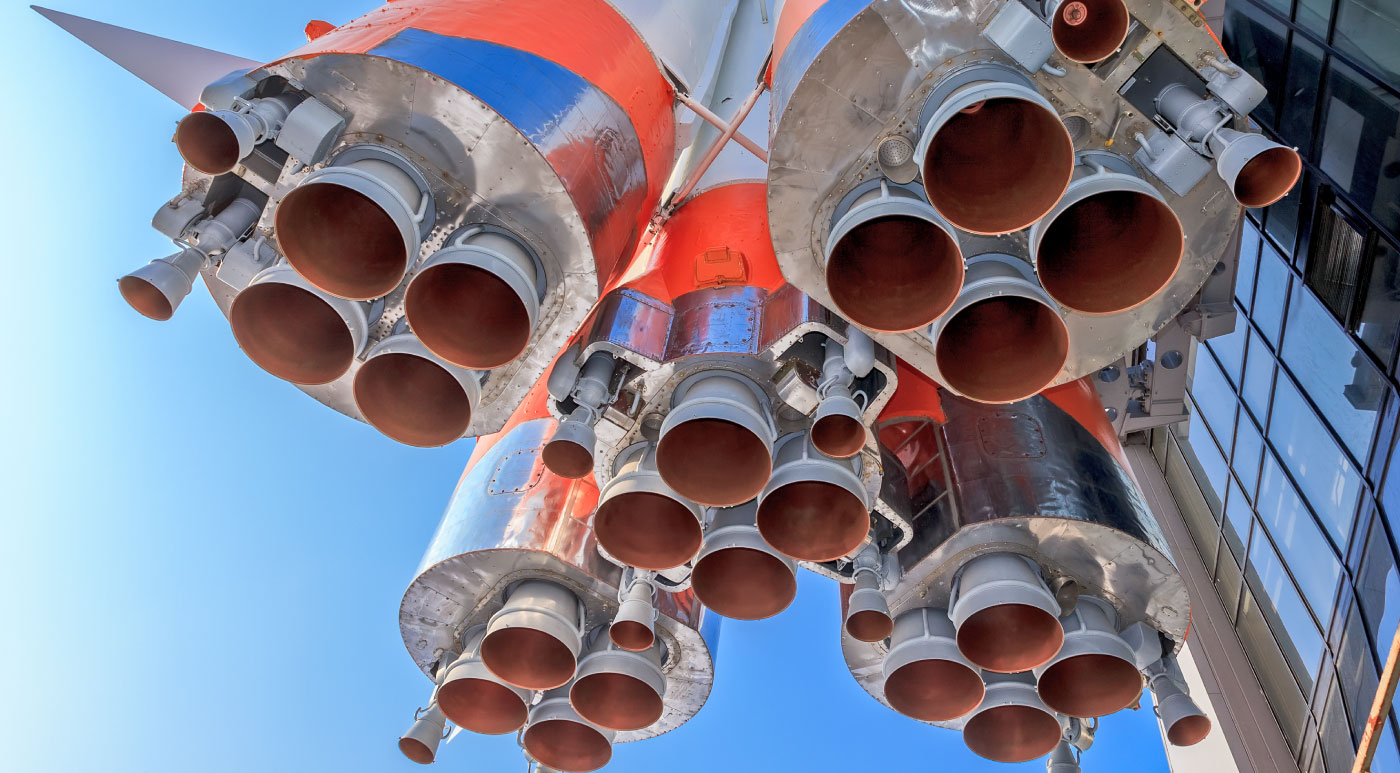 The University of Illinois at Urbana-Champaign's Grainger College of Engineering knows how to network! With ties to the Department of Defense's Multidisciplinary University Research Initiatives, the National Science Foundation, the Department of Homeland Security Centers of Excellence, and countless others, the college pulled in $221 million for research expenditures in 2018 – that's because when people talk about the best engineering programs in the nation, Illinois usually comes up as a leader in the field. The Department of Aerospace Engineering is one of those leaders. Stacked with internationally renowned faculty and top-notch research facilities, the department offers a degree in Master of Science in Aerospace Engineering (AE), as well as a Master of Engineering (with a focus in Aerospace Systems Engineering). The MSAE program offers both thesis and non-thesis options. On-campus students must complete the non-thesis degree within four semesters, while thesis program students have five semesters.
There's also an online Master of Science with no thesis or research required. Online students receive the same lectures and assignments and complete the same tests and projects. This option geared toward students who are working but want to advance their education at the same time; online students have up to five years to finish the program. 
The general areas of study for the MSAE are:
Aerodynamics
Astrodynamics
Combustion and propulsion
Control systems
Dynamical systems
Fluid mechanics
Structural mechanics
Materials
UIUC's curriculum is designed to build a foundation in aerospace engineering fundamentals, thus it requires core classes in Fluid Mechanics, Solid Mechanics and Materials, and Dynamics and Controls, plus a mathematics course. 
Specializations for the online degree can include aerodynamics, fluid mechanics, combustion/propulsion, structural mechanics, and many others. 
The non-thesis degree requires 32 credit hours of coursework. Grad students are expected to show that they have achieved a high level of competence in applied mathematics.
Requirements for the non-thesis degree include: 
32 hours of total coursework (four may be in AE 597)
12 hours of 500-level coursework
Eight hours of 500-level AE courses
One math course from an  approved list
AE 590 seminar each semester 
One breadth course each from three specialty areas (AFMCP: Aerodynamics, Fluid Mechanics, Combustion and Propulsion; ACDS: Astrodynamics, Controls and Dynamical Systems; SMM: Solid Mechanics and Materials)
16 hours of 400-level or above AE coursework 
Admissions requirements for the MSAE program are:
A 3.0 GPA in previous S. and graduate studies
A BS in aerospace engineering or, in rare cases, from a related field like mechanical or civil engineering. (Note: Non-AE BS students must usually take not-for-credit undergrad courses to ensure they have a sufficient technical background.)
GRE (a quantitative score in the 80th percentile is recommended)
English proficiency for non-native speakers, with a TOEFL score of 103, or a similar IELTS score
Grainger's graduate engineering program ranks No. 10 overall among the Best Graduate Schools, according to U.S. News & World Report (March 2019) and No. 7 in the Aerospace / Aeronautical / Astronautical category. Meanwhile, UIUCS came in at No. 2 on the American Institute of Economic Research's survey of Best College Towns; this ranking was based on several factors, including quality of life and financial considerations. 
AEROSPACE ENGINEERING MASTER'S DEGREE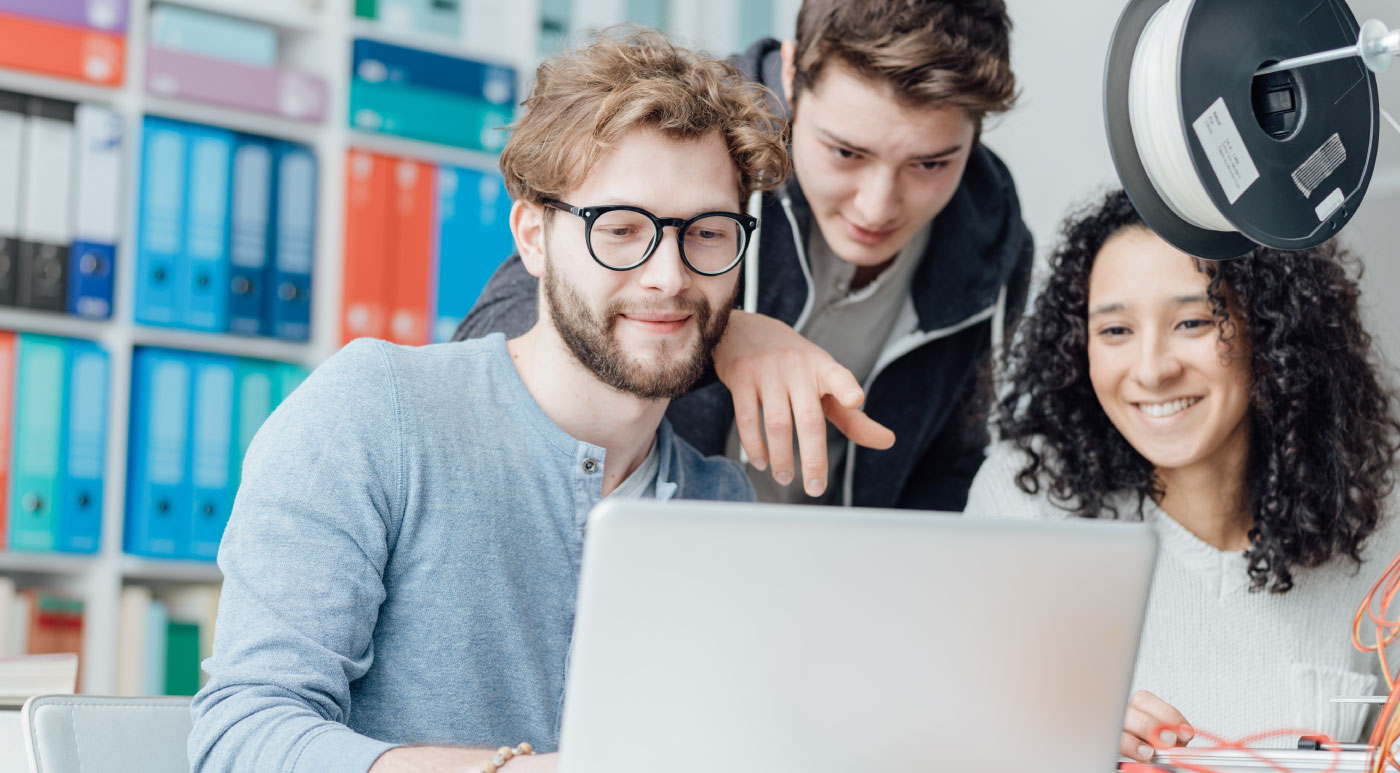 If you feel the need to learn how to deflect asteroids from hitting the planet, Iowa State University ISU could be the place for you! Its AE research extends beyond the traditional aircraft and spacecraft topics and dives deep into everything from turbulence research, icing physics, and tornado simulation, to UAS formation flight control and yes, even asteroid deflection. 
The Department of Aerospace Engineering offers two paths to obtain a graduate degree: a Master of Science or Master of Engineering. 
Both degrees require 30 semester hours, but a unique feature of the curriculum is that there are no requirements regarding the specific courses students take. Instead, students work with a faculty professor and study committee to decide on a degree path that suits their educational needs. 
One of the reasons ISU can offer such flexibility in its program is because the faculty have so much experience mentoring graduate students and know how to help them explore their career goals and guide them in the right direction. 
Requirements to complete a master's degree in the department include at least 30 semester hours of research and/or coursework. The department handbook outlines several program specifics. 
The Master of Science is research-oriented and requires a thesis. It is especially recommended for anyone wanting to pursue a Ph.D. The Master of Engineering, on the other hand, is more focused on coursework over research. The coursework for this option can also be combined with a creative project, via AerE 599 Creative Component. Though no thesis is necessary, a written report and oral presentation must be given. 
Grad students may opt to specialize in several areas, such as aerospace systems design, atmospheric and space flight dynamics, computational fluid dynamics, control systems, wind engineering, fluid mechanics, optimization, structural analysis, and non-destructive evaluation. 
The median time for M.Engr. students to obtain their degree is 1.75 years, and for MS students it is 1.83 years. 
Admission requirements for ISU's Aerospace Engineering grad program include submission of academic records (i.e., transcripts) showing a GPA (the site doesn't list the minimum GPA necessary), a statement of purpose, and letters of recommendation. 
International students must submit proof of English proficiency via TOEFL or IELTS scores. 
ISU has a wealth of student organizations and resources, including ones specific to the AE field, like the Aerospace Engineering Graduate Student Organization, which promotes involvement, networking, and communication among students and faculty; the Aerospace Mentorship Program; and the Aerospace Student Council. 
On-campus students can choose to join any number of the 850 student organizations, play a variety of sports, or catch a Cyclones game. ISU ranks No. 41, in a tie, for Best Engineering Schools, per U.S. News & World Report. Where it really shines is at the department level. Recently, the Department of Aerospace Engineering's tornado simulator garnered fame as the most important natural disaster simulator in the country! As a project within its Wind Simulation and Testing Laboratory, the goal of the research has been to increase resiliency to dangerous tornado effects and damage, by studying how tornadoes function, in order to improve the design and construction of buildings. ISU is truly out there saving the world!
MASTER OF SCIENCE IN AEROSPACE ENGINEERING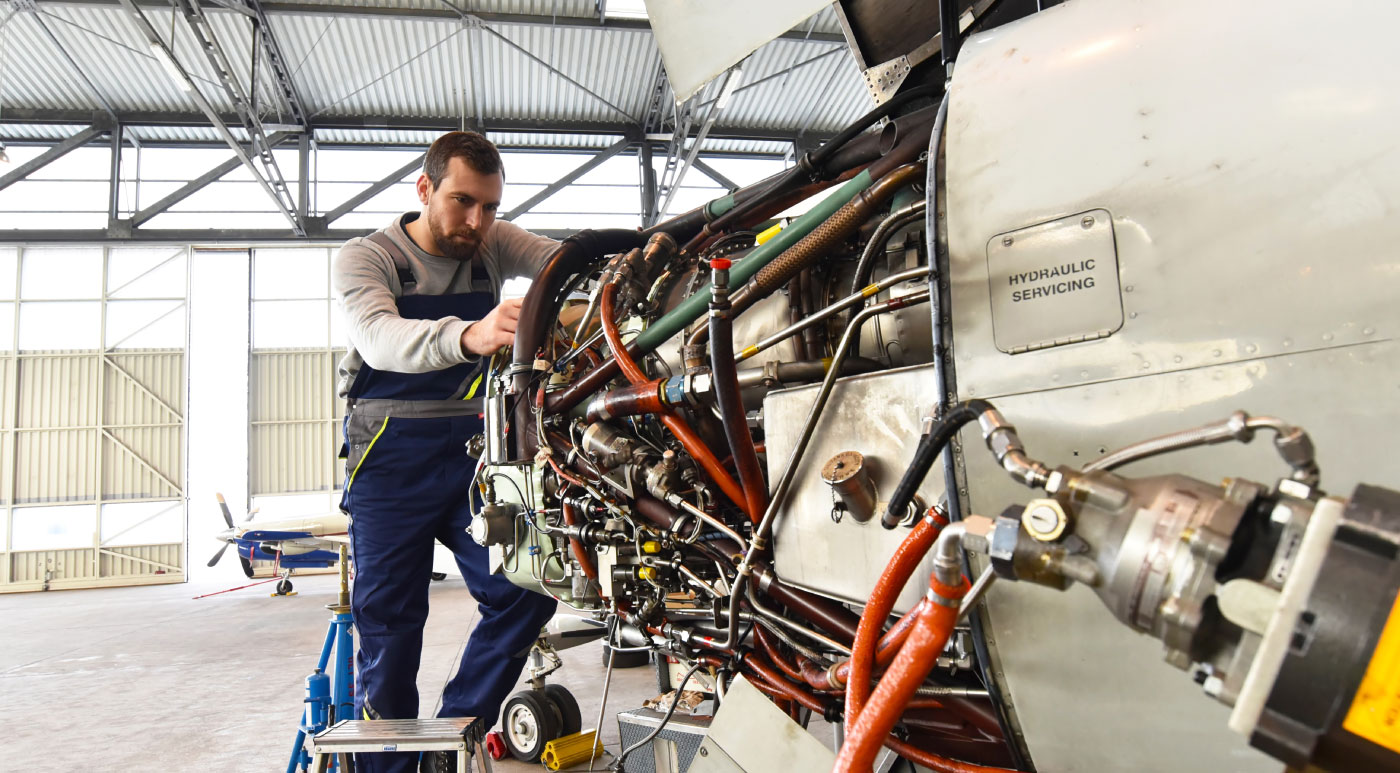 Virginia Tech is another recognized leader in the world of aerospace engineering, and its Kevin T. Crofton Department of Aerospace and Ocean Engineering has put together a flexible online master's degree that emphasizes aerodynamics, structures, propulsion, and flight mechanics. 
Distance-learner students have two online tracks to choose from in this Master of Science in Aerospace Engineering program: a thesis or non-thesis track. Both require 30 credit hours, including 12 credits of core coursework. The suggested course load is one to two courses per semester. 
Specifically for the thesis track, students finish:
Nine to 12 credits from the electives list
10 credits of AOE 5994: Research and Thesis
Completion of a master's thesis on a topic agreeable to both the student and an academic advisor
A minimum of 12 credits at the 5000 level and above
No more than six credits of AOE 5974: Independent Study or AOE 5984: Special Study
A maximum of six credits from 4000-level courses
Non-thesis track requirements include:
18 credits of approved electives
Three to six credits of AOE 5904: Project and Report
12 credits at the 5000 level and above
No more than nine credits of AOE 5974, Independent Study, or AOE 5984: Special Study
A maximum of six credits of approved 4000-level courses
Required core classes for both tracks are: 
AOE 4404: Applied Numerical Methods 
AOE 5024: Vehicle Structures 
AOE 5104: Advanced Aero and Hydrodynamics
AOE 5204: Vehicle Dynamics and Control 
Examples of some of the approved electives are AOE 5034: Mechanical and Structural Vibrations, AOE 5064: Structural Optimization, AOE 6114: Transonic Aerodynamics, AOE 6124: Hypersonic Aerodynamics, and AOE 6145: Computational Fluid Dynamics. 
All students must pass a final oral exam. Non-thesis final exams will be conducted according to criteria outlined in the AOE Guide to Non-Thesis Final Exams.
To be considered for admission to Virginia Tech's online program, applicants must submit the following to the Graduate School:
Official transcripts showing a bachelor's degree (in engineering, mathematics, or physics) from an accredited institution
For international applicants, official results from an English proficiency test such as the TOEFL (a score of 90 or higher is strongly recommended).
Statement of Interest and Curriculum Vitae 
GRE scores (waived for applicants with an ample related work background)
Three letters of recommendation
For international applicants, TOEFL scores and immigration information forms 
It is recommended that applicants closely review the Department of Aerospace and Ocean Engineering's Graduate Study Policies and Procedures booklet for specifics. 
Virginia Tech's cutting-edge AOE department is invested in scintillating research to create new technologies for aerospace travel, harness renewable energy from the motion of the atmosphere, and invent instruments and sensors to be used in air and space. 
Under its Destination Areas initiative, Virginia Tech has developed six strategic thrust areas of intensified study: autonomous systems, cyberphysical security, environmentally responsible systems, renewable energy, small satellites and space-based sensing, and national security. 
U.S. News & World Report ranked Virginia Tech at No. 31 (tie) among Best Engineering Schools. 
It's scored even higher in many other rankings, including:
No. 4 in Best Value Aerospace & Aeronautical Engineering programs (College Factual 2019)
No. 5 in Aerospace Engineering Programs Globally (Center for World University 2018 rankings)
No. 5 in Top-ranked Aerospace & Aeronautical Engineering programs (College Factual 2019)
MASTER OF AEROSPACE ENGINEERING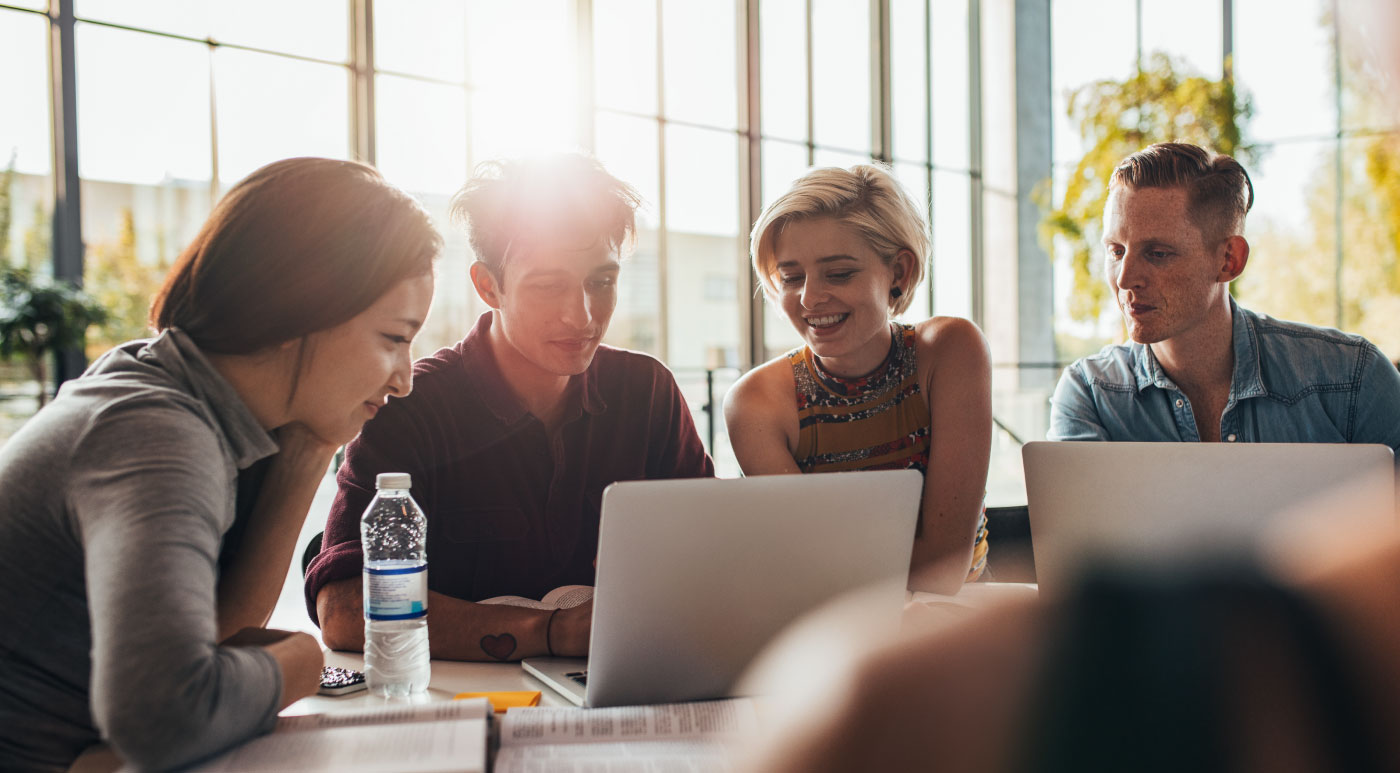 As a pioneer in the field, UW launched its aeronautical engineering department nearly a century ago through the Guggenheim Fund for the Advancement of Aeronautics. The Aerodynamics Laboratory was built in 1917 following a donation from the Boeing Airplane Company, and it is still used today by the university, industry, and government researchers. 
The University of Washington's William E. Boeing Department of Aeronautics & Astronautics features a multidisciplinary Master of Aeronautics Engineering (MAE) and a Master of Science in Aeronautics & Astronautics (MSAA), the latter of which is heavy on independent research. 
The MAE is a terminal degree and requires only coursework. It is intended to be pursued part-time within a three-year timeframe. Courses are held at night, once per week, and students have the choice of attending in-person or online through the UW Continuum College. 
Online attendees may watch classes live via webcast or at their convenience. All assignments and exams are completed remotely, as well, with the same deadlines and performance expectations as on-campus students. Technology for online courses is facilitated by Online Learning Technical Support.
The MAE allows for four concentration options: controls, fluids, structures, and composites. 
The MSAA is a more traditional, full-time program offering both a master's thesis and a coursework-only track. It allows for concentration options of controls, fluids, plasmas, and structures. Admissions details can be found on the program page. 
Admission to the Master of Aerospace Engineering degree requires applicants to hold an undergraduate degree in aerospace or mechanical engineering, or to have finished sufficient fundamental engineering and math coursework to prepare them for the program. 
Graduate School admission requires a minimum 3.0 GPA. The department does not have a set minimum but does caution applicants about the competitive nature of the process. 
Applicants should submit:
A resume
Unofficial transcripts from schools where a degree was obtained, or where engineering coursework was done
Statement of purpose
Two letters of recommendation
For non-native English speakers, TOEFL or IELTS scores (minimums, recommended scores, and alternative methods of proof are listed on the Grad School site and should be checked for updates)
Graduate enrollment statistics for 2017-2018 indicate 31 MAE degrees and 22 MSAA degrees were awarded. The department lists 15 core tenured/tenure-track faculty, five research faculty, six adjuncts in other UW departments, and 23 affiliate faculty representing external industry and research institution partners. 
The department produces numerous fellowship and scholarship winners from within the student population. Recent student achievements include a Brooke Owens Fellowship, Mary Gates Research Scholarship, NASA Space Technology Research Fellowship, an Air Force Research Laboratory Space Scholar, National Science Foundation Graduate Research Fellows, a Clean Energy Institute Graduate Fellow, a Department of Defense SMART Scholar, and a Forbes magazine "30 Under 30" honoree, among several other significant awards!
Nestled in downtown Seattle, the University of Washington is not only one of the oldest public universities in the West, it's also one of the highest-ranking. In fact, the 2019 Academic Ranking of World Universities lists UW at No. 14 in the world. It's also ranked No. 1 in federal research funding for public universities. 
OTHER NOTABLE PROGRAMS
#11. The University of Texas at Arlington
Location: Arlington, Texas
Degree: MS/MSE in Aerospace Engineering
Net Price: $12,533
#12. University of Colorado Boulder
Location: Boulder, Colorado
Degree: MS in Aerospace Engineering
Net Price: $20,323
#13. Mississippi State University
Location: Mississippi State, Mississippi
Degree: Master of Science in Aerospace Engineering
Net Price: $16,056
#14. Embry-Riddle Aeronautical University
Location: Daytona Beach, Florida
Degree: Master of Science in Aerospace Engineering
Net Price: $35,358
#15. Old Dominion University
Location: Norfolk, Virginia
Degree: MS/ME in Aerospace Engineering
Net Price: $15,213
#16. University of California, Los Angeles
Location: Los Angeles, California
Degree: MS in Engineering – Aerospace
Net Price: $14,760
#17. The University of Alabama
Location: Tuscaloosa, Alabama
Degree: MS in Aerospace Engineering and Mechanics
Net Price: $19,993
#18. University of Utah
Location: Salt Lake City, Utah
Degree: MS in Aerospace Engineering
Net Price: $12,363
#19. University of Southern California
Location: Los Angeles, California
Degree: Master of Science in Aerospace Engineering
Net Price: $32,892
#20. University of Central Florida
Location: Orlando, Florida
Degree: Aerospace Engineering, MSAE
Net Price: $15,341