Ready to find your ideal master's program?
www.mastersprogramsguide.com is an advertising-supported site. Featured or trusted partner programs and all school search, finder, or match results are for schools that compensate us. This compensation does not influence our school rankings, resource guides, or other editorially-independent information published on this site.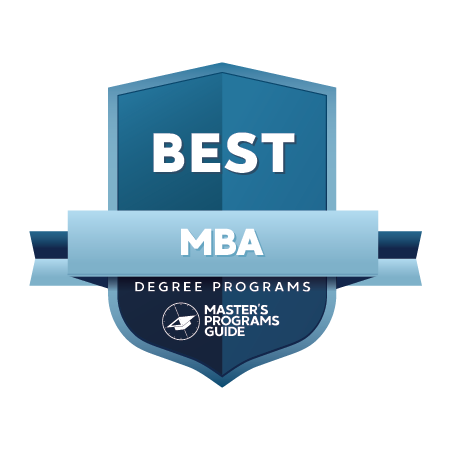 A Master of Business Administration degree from a business school like the Sloan School, Columbia Business School, or Northwestern University is like a passport to corporate leadership opportunities for experienced professionals. When you apply for a job, holding an MBA boosts your prospects by showing that you have the skills and knowledge to master workplace tasks. Possessing an MBA also lends gravity to the degree holder, demonstrating academic achievement in the face of high standards.
Professionals who qualify for the best MBA degree programs enhance the value of their degrees with recognizable university names. There are thousands of colleges and universities with a business school offering a full-time MBA program that will help you achieve your career goals. Of course, not all of these programs are equal. With all the noise in the marketplace, business professionals like you need to focus on programs that fit your needs and expectations and allow you to join the ranks of MBA graduates.
MBAs have existed since the early 20th century and gained currency in the business world by the 1960s. The first business school in the world to offer graduate degrees was Dartmouth University's Tuck School of Business in 1900, and Harvard followed suit with the nation's first MBA program in 1908. In 1916, the Association of Collegiate Schools of Business was created to promote best practices in business education. The ACSB later became the Association to Advance Collegiate Schools of Business. Thanks to these early pioneers, MBA programs produce graduates ready for the rigors of the global economy.
Statistics from the AACSB and Statista show why professionals and businesses value the MBA: According to the AACSB, most surveyed MBA graduates reached senior leadership positions with their companies within five years of graduation. Of the surveyed companies, 72% said MBAs provide added value to the workplace, while 70% reported that an MBA education helps professionals handle multiple roles. Statista also found that from 2008 to 2019, the percentage of companies that hired MBAs rose from 59% to 76%.
The best MBA degree programs in the US are designed to connect classroom lessons with real-world skills. In the programs detailed in this guide, you complete core courses that establish foundations in finance and management. However, business schools diverge on how to encourage specialization among MBA candidates. You may be asked to select concentrations or tracks focusing on particular business functions or industries. MBA programs also sometimes allow you to use electives to customize your learning experiences.
Every business school program encourages you to participate in work experience opportunities like internships, consulting projects, and competitions that test your limits. Universities with successful business programs use evening, executive, and part-time MBA programs to augment their full-time degree paths. Full-time MBA students and working professionals alike emerge from this gauntlet of challenges with marketable skills.
The best MBA programs in the U.S. desire the same outcomes for their graduates: to communicate clearly and manage staff effectively using a variety of skill sets. As an MBA graduate, you will emerge with clearer views of how businesses function in the real world and how you can improve. MBA programs are also important meeting places for future partners, colleagues, and collaborators to learn shared values. With these outcomes in mind, aspiring business leaders like you can tackle the task of completing MBA applications.
COMMON APPLICATION AND ADMISSION QUESTIONS FOR TOP BUSINESS SCHOOLS
The competitive nature of the business world mirrors MBA programs' high standards. Poets & Quants reports that 10 leading business schools admitted an average of 18.4% of all applicants in 2021. Though this is lower than in 2020 and 2019, it's higher than the 17.2% mark in 2018 and the 16% admittance rate in 2017.
Still, business professionals around the world are eager to gain entry to these exclusive clubs. The universities in our ranking have developed application processes that carefully evaluate your background and potential, so nailing the application process is critical as a hopeful MBA applicant.
You are in a strong position for admission if you demonstrate past academic success. Every business school on our list requires official transcripts for previous undergraduate and graduate work as part of the admissions process. These transcripts show your overall GPA and the completion of foundational business courses. In some cases, MBA programs look for successful non-business students interested in business careers. Few programs maintain hard-and-fast GPA standards, though a GPA above 3.0 is generally required for admission.
Applicants to MBA programs are also often asked to submit recent results from either the Graduate Management Admissions Test (GMAT) or the Graduate Record Examinations (GRE). These graduate-level tests demonstrate the writing, logic, and comprehension skills necessary for success in MBA programs.
According to Poets & Quants, the average GMAT score of admitted students in 2019 exceeded 690 (out of a possible GMAT score of 800) at half of the nation's top 50 business schools. However, according to Coursera, the average GMAT score at all business schools from 2019-2022 is around 568. This includes an average GMAT score of 4.43 out of 6 on the analytical writing assessment and an average GMAT score of 4.6 out of 8 on the integrated reasoning portion.
The GMAT score includes two other measures: verbal and quantitative. The average GMAT score on the verbal test over the last three years is 27.26 out of 51. The average GMAT score on the quantitative test is 40.7 out of 51.
Business school applicants' GRE verbal, quantitative, and analytical writing scores tend to exceed 310 out of a possible 346. According to U.S. News & World Report, the average verbal reasoning score in recent years is 150.61. The average quantitative score is just over 150. Meanwhile, the average writing score in recent years is 3.6.
MBA programs are unique among graduate schools and heavily emphasize professional experience. The best business schools typically ask for at least one letter of recommendation from a past supervisor or professor. A polished resume showing previous professional experience should detail your path to the program. Top business schools also often ask for at least one essay describing your goals, how you fit with the school's values, and what unique assets you would bring to the school.
The application fees for MBA programs vary but often exceed the $77 average for undergraduate programs noted by U.S. News & World Report. Business schools at Texas A&M University ($125), the University of Texas ($200), and Stanford University ($275) far exceed this average. There are exceptions to this trend, however, with Arizona State University's $70 fee and a $75 fee for the University of North Texas. 
Leading business programs use admissions interviews to bring application materials to life. Led by rotating groups of faculty, staff members, and alumni, these interviews may take anywhere from one hour to a full day. Keeping this in mind, develop a polished and concise sales pitch for your candidacy. Frame the inevitable questions about past challenges or career changes as opportunities for growth. You can also reduce interview anxiety by practicing with colleagues or friends. A successful interview can go a long way toward turning an application into an offer.
WHAT ABOUT FINANCIAL AID & SCHOLARSHIPS TO TOP BUSINESS SCHOOLS?
If you are admitted to your preferred business school, think about how you will fund your education. Student loan debt has been in the news for years, and an advanced business degree is a significant investment for any professional. The Education Data Initiative notes that the average tuition for business schools is $63,1800. There is wide variability in the expense of MBA programs, though.
For example, the Education Data Initiative reports that the Harvard School of Business is around $112,760 for its two-year program. Meanwhile, the tuition at Binghamton University's business school is $34,940 for a two-year program.
According to a 2019 report from CNBC, nearly 50% of MBA students at top universities borrowed at least $100,000 to fund their degrees. The return on investment is high but can take years to realize, making a smart financial plan vital for any MBA student. Personal and federal student loans are always options, though scholarships and fellowships put you in a better financial situation. 
Alumni and corporate partners often sponsor scholarships to help continue top business schools' reputations for business education. There are also scholarships aimed at women, minority, first-generation, and international students who will diversify the student body.
Fellowships often provide two years of funding for MBA students in exchange for teaching, research, and consulting work. Business schools often automatically consider first-year MBA candidates for scholarships and fellowships.
Foundations and business groups often provide MBA funding opportunities to targeted groups as well. The Orbis Investment Management MBA Fellowship is open to any first-year MBA student who is interested in investment. This $15,000 award requires an application, stock analysis, and interview.
The Forte Foundation funds fellowships each year for female MBA candidates at select universities, includes an award and mentoring opportunities, and promotes candidates' credentials to partner companies. The Association of Certified Fraud Examiners encourages business school students to study this career path through the Ritchie-Jennings Memorial Scholarship. The ACFE awards between $1,000 and $10,000 to successful applicants who demonstrate an interest in fraud prevention careers. 
There are hundreds of additional funding options to fit your background, interests, and career goals. U.S. News & World Report offers additional suggestions to reduce educational costs: You can work with a business school's career center to find part-time employment opportunities to offset costs and hone marketable skills. Career centers may also work with employers to find consultants who can help with one-off projects. If you're an entrepreneurial student with a low-overhead business idea, you can also start your venture as you complete your degree. 
U.S. News & World Report also recommends pursuing accelerated MBA options, which are often available at leading business universities. An accelerated or part-time MBA program reduces tuition costs while providing the same degree as the full-time MBA option.
Don't let funding questions prevent you from working toward a graduate degree. According to Poets & Quants, approximately one-third of students in MBA programs get financial help from their parents or employer. Another third use loans to pay for their degree. And another third use personal savings. 
HOW MUCH CAN I MAKE WITH A MASTER OF BUSINESS ADMINISTRATION?
The sacrifices and hard work that factor into an MBA education yield great long-term prospects for graduates. PayScale's salary average for MBA recipients is $96,000. The salary data site published an average salary of $73,000 for Bachelor of Business Administration holders in the same period. PayScale found several MBA career paths with average salaries significantly higher than their baseline figure. Chief financial officers who hold MBAs earned an average salary of $157,829 in 2023. In terms of managerial positions, MBA-holding project managers ($88,111) and marketing directors ($117,757) also enjoy above-average salaries. 
Look for career options that provide high-end compensation and have long-term demand for talent. A career path with more jobs than qualified applicants means plenty of demand for an MBA's services. The Bureau of Labor Statistics notes that top executive positions are projected to grow by 6% through the beginning part of the 2030s, and the job market for human resources managers should grow by 7% during the same time. Advertising and marketing managers should benefit from a 10% estimated growth in available jobs. All of these career paths exceed the 5% projected growth across all occupations during the same period. 
The Graduate Management Admission Council (GMAC) highlights several trends in MBA hiring. MBAs who are willing to move abroad benefit from 87% of Asian companies and 69% of European companies planning to hire recent graduates. Startup companies are additional sources of employment, with a 62% projected MBA hiring rate in 2019, up from 45% in 2018. The GMAC found that consulting, utility providers, and health care were the strongest areas of demand for MBA graduates. 
As a professional with an MBA, you should further expand your career options to unconventional roles for business school graduates. U.S. News & World Report suggests higher education management as an intriguing possibility for MBAs who want to bring corporate skills to college campuses. The publication also advocates for MBAs in the sports and fashion industries because their analytical skills are valuable for understanding changing consumer trends. 
Another nontraditional career path for graduates of full-time MBA programs is sustainability leadership roles that blend entrepreneurial impulses with progressive values. MBA graduates like you can also consider starting companies of their own, rather than serving the visions of others.
Think of the future when you consider the business functions and industries that fit your interests. For example, forward-thinking MBAs need to consider how cloud computing and artificial intelligence fit into basic functions like customer service and sales.
The saturation of mobile phone use in Asia, Africa, and Latin America will also provide growth opportunities for companies skilled in digital marketing. The opportunities for professional growth and career advancement are plentiful if you're a motivated MBA.
Graduate degree programs show you how you can affect change in workplaces around the world. Think carefully before committing your time, energy, and money to an MBA program. The ten MBA degrees listed below feature exceptional faculty, top business school reputations, and return on investment for students.
OUR RANKING CRITERIA FOR THE TOP BUSINESS SCHOOLS
We have a time-tested four-part formula designed to rank the nation's best colleges that generates far better recommendations than simply Googling "best MBA programs in USA." We prioritize four major factors when ranking full-time MBA programs: earnings potential, affordability, student satisfaction, and selectivity. Reliable research and well-harvested data are the main ingredients in our recipe for success.
We don't make recommendations based on personal opinions or financial incentives, our revenue and content are completely separate, and sponsored business schools have no impact on our rankings. The only way to make it onto one of our lists is to have an incredible academic program. If you want to know more, we encourage you to check out our methodology page.
Check out the top 10 MBA program ranking below!
MASTER OF BUSINESS ADMINISTRATION

Not only is the University of California, Berkeley home to the best MBA programs in California, but it's also home to the best in the nation.
Berkeley's sports teams are called the Bears, a name dating back to the late 19th century. Since 1895, this school's mascot has been the bear in connection to the California state flag. Berkeley has undergone significant changes in its history, originating as an agricultural school and becoming involved in the civil rights movement of the 1950s and 60s.
In the 21st century, the university system's flagship campus has continued its commitment to academic excellence. U.S. News & World Report ranks Berkeley #20 among National Universities and #1 (tie) among top public schools. The Haas School of Business at the University of California, Berkeley, is also highly regarded and ranks #11 in the nation.
The admissions process for Berkeley's business school ensures you are surrounded by promising colleagues. Even though the Haas School of Business does not maintain minimum requirements for GPAs or test scores, applicants admitted to the Class of 2024 held average undergraduate GPAs of 3.64 and average GMAT scores of 729.
The application requires official university transcripts, two letters of recommendation, and a resume. You must submit GMAT scores and GRE scores, an essay, and a $200 application fee as well. Prospective business school students who advance beyond the initial application review may be asked to interview with business school representatives. Admission is highly competitive – the Class of 2024 has 247 students.
The Haas School of Business requires MBA students and future managers to complete core courses and electives. You'll delve deep into advanced business topics like strategic leadership, financial accounting, and data and decisions. You will also complete an Applied Innovation Course like the Haas@Work program, which sends teams of MBA candidates to assist companies with real-world issues. 
The full-time MBA program takes 21 months to complete, packing a good deal of valuable experiences into a brief window. There are alternatives to a full-time MBA if you're a working professional who wants to balance your studies with professional obligations: The Evening & Weekend MBA option takes 2.5-three years to complete with course schedules that fit around standard work hours. If you're a mid-level manager or senior executive, you can complete the MBA for Executives over 22 months. The MBA for Executives concentrates classes into three-day sessions every three weeks. In other words, if full-time MBA programs don't meet your needs, Berkeley has plenty of other options.
In the Class of 2020, 70% of business school students received financial aid, and 40% received scholarships. The university's Berkeley MBA Grant is available to promising students who demonstrate financial need. The Haas School of Business maintains merit-based funding options like the Galloway MBA Fellowship and the Blue Duck Scholarship as well. You can also pursue fellowships through the university's Institute for Business and Social Impact and the Center for Gender, Equity, and Leadership. 
The Class of 2024 profile shows an experienced and diverse student body at the Haas School of Business. A majority of students have three to eight years of professional experience upon admission, with an average experience level of 5.6 years. Nearly half – 43% – of MBA students at Berkeley are women, exceeding the 38% average for all MBA programs noted by the GMAC. The University of California, Berkeley, reports that 21.9% of its MBA students are of Asian descent, while 15% are black, African American, Hispanic, or Latino. The program also represents international students from dozens of countries.
MASTER OF BUSINESS ADMINISTRATION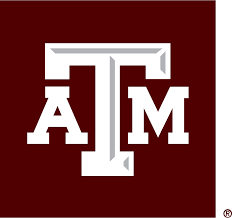 Texas A&M University became the state's first public university when it was founded in 1876. The university's growing reputation in the 20th century made it the natural choice to serve as the main campus of the 11-school system, which was assembled in 1948. Referring back to the university's origins as an agricultural college, its sports teams stay connected to the school's history with the Aggies nickname.
Texas A&M has grown into one of the best public universities in the U.S. Niche places the university at #19 among Top Public Universities and #20 on its Best Big Colleges in America list. The site also ranks the school #30 among the Best Colleges for Business in America, based in part on the strength of its Master of Business Administration program. The Financial Times also regards A&M's business school well: in 2020, it ranked the full-time MBA program 19th in the nation.
Prospective students like you must demonstrate business acumen to gain admission to the business program. You must have at least two years of full-time experience before the first day of classes. You must also complete essays on your post-graduate goals and formative experiences to show why this MBA program is the right fit for you.
The Mays Business School also requires two professional references, official transcripts, and a resume. An official GMAT score or GRE score is also needed, as is a $125 application fee. Business school faculty and staff participate in application interviews with prospective students prior to making admission decisions. During the application process, you can pursue funding options like the two-year Graduate Diversity Fellowship to reduce tuition costs. 
You can complete the full-time MBA from Texas A&M in as little as 18 months (which is quite fast for full-time MBA programs). There are five optional specializations that you can complete during an optional fourth semester of study. These include:
Marketing Analytics
Entrepreneurship
Supply Chain and Operations
Financial Analytics
Data Analytics
The Mays Business School also encourages MBA students like you to add an international business or advanced international affairs certificate during an optional fourth semester of study.
Required courses like Business Analytics and Strategic Management provide foundations for future leadership positions. This program further allows MBA candidates like you to customize your experiences with electives like Investment Management and Services Marketing. As a second-year student, you will satisfy the capstone requirement by consulting with regional businesses.
Texas A&M provides alternatives to the full-time MBA program if you are further along in your career. The Professional MBA option takes 22 months to complete through evening and weekend courses. The Executive MBA offers business school courses that meet every other weekend to help candidates with at least 10 years of experience complete their degrees in two years. Combined degree tracks like the joint JD/MBA and MD/MBA help ambitious professionals bring an entrepreneurial spirit to the legal and medical fields, respectively.
You will gain invaluable contacts and experience in the business world through real-world learning opportunities. In your first year, you will be assigned to research startup ventures for viability as part of the MBA Venture Challenge. Faculty and business experts evaluate MBA student groups' presentations to determine their strength.
The Mays Business School also maintains study-abroad opportunities for students in Asia, Latin America, and Europe. Student organizations such as the Mays Business School Consulting Club and Aggies Women MBAs provide opportunities for community involvement and professional development. And to provide support for newcomers to the Aggies family, the Partners-Cohort is a group of MBA students' spouses and significant others. 
MASTER OF BUSINESS ADMINISTRATION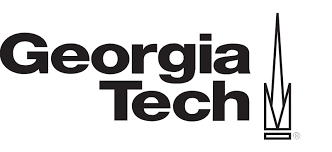 The Georgia Institute of Technology, better known as Georgia Tech, has a rich history dating back to 1885. The school's business and science programs are steeped in the university's original mission to help the South recover from the Civil War. The Yellow Jackets football program has topped the nation on four occasions between 1917 and 1990.
Over time, Georgia Tech grew from its metro Atlanta campus to include satellite centers from France to Singapore. U.S. News & World Report has recognized the school as a national leader in higher education, naming it #44 among National Universities and #15 among Top Public Schools. The university's Scheller College of Business ranks #26 among Best Business Schools. 
To apply to the Georgia Tech MBA program, you must complete two essays that highlight your interests. The first essay asks why you see the MBA program at Georgia Tech as essential to achieve your long-term goals, and the second essay asks for a list of 10 facts about your personal and professional background. You must also submit two letters of recommendation and a resume with your application to business school. Additional application requirements include GRE or GMAT scores and a $95 application fee. After applications are reviewed, the business school staff completes interviews with admission finalists.
The MBA program takes 22 months of full-time study to complete, with 12 courses in seven core areas, including accounting, marketing, and strategy. The Schuller College of Business also allows MBA candidates to pursue up to ten elective courses that fit their unique interests, making this a top choice as one of the best MBA programs for real estate and other specialties.
You can select from multiple four-course concentrations, such as Entrepreneurship, Management of Information Resources, and Business Analytics, that drill deep into business trends. You can also further enhance your career prospects with Georgia Tech's internship and career planning services. The Jones MBA Career Center partners with companies like Delta, Liberty Mutual, and Facebook to connect you with post business school positions that offer valuable work experience.
Additional resources from the center include career planning, interview simulations, and internship identification for business school students. The Institute for Leadership and Entrepreneurship cultivates future leaders through a study abroad program in Eastern Europe, the Ideas 2 Serve competition, and a weekly series of leadership talks. 
The Business Analytics Center relies on graduate student projects and faculty research to refine tools for data visualization and econometrics. You can learn how businesses take the lead in eco-friendly and progressive initiatives through the Ray C. Anderson Center for Sustainable Business. The Cecil B. Day Program for Business Ethics emphasizes responsible leadership through guest lectures and financial support for conference attendance.
Georgia Tech also offers an Evening MBA program that takes up to three years to complete and focuses on quantitative skills that's ideal if you can't attend business school full-time. The 17-month Executive MBA program requires applicants to show at least five years of professional experience. Business professionals interested in terminal degrees can complete the university's Ph.D. in Management. Opportunities for specialized business research at Georgia Tech connect MBA candidates with world-class faculty and corporate leaders. 
MASTER OF BUSINESS ADMINISTRATION

This public university in Denton, Texas, opened as a private school for teachers in 1890. Degree programs broadened beyond teacher education throughout the 20th century, and the school adopted its current name in 1988. In recent decades, the University of North Texas added a campus in Frisco, a medical center, and a law school. Students and faculty in the Master of Business Administration program have also benefited from the university's proximity to the thriving Dallas-Fort Worth business community.
In 2023, Niche named the University of North Texas #86 among the Best Big Colleges in America and #133 among Top Public Universities in America. Furthermore, U.S. News & World Report ranks UNT's business school among the top 100 in the U.S. and its part-time MBA program #68 in the nation.
Upon applying to the G. Brint Ryan College of Business, you must submit a current resume and at least three letters of recommendation to establish your professional credentials. A 600-700-word essay is also required in which you discuss your qualifications for the program. The Toulouse Graduate School requires a $75 application fee as well.
Successful business school students have a GMAT score of at least 520 and GRE verbal scores of at least 153 (verbal) and 154 (quantitative). These requirements may be waived if you hold a graduate degree in another field. Business faculty interview promising candidates to determine their readiness for advanced studies. MBA applicants are considered for most in-house scholarships and fellowships without additional materials.
As a newcomer to this business school, you will be treated to an abundance of options for your MBA studies. The full-time MBA in Business Management program focuses on business management with an average completion time of 11 months. You can also select from online specializations like Business Analytics, Health Services Management, and Information Technology.
The University of North Texas has partnered with the Dallas Cowboys to confer an MBA with a Sports Entertainment Management concentration. This option is available at UNT's Fresco campus or online. A Ph.D. in Business is also available if you want to focus on careers in business research or academia.
The full-time MBA in Business Management program is a good example of the school's approach to business education. As an admitted student, you'll start with a two-course summer session covering accounting and organizational behavior. The first full-time semester features five courses, including Financial Management, Business Ethics, and an independent study course that includes visits to local businesses.
MBA candidates in their final semester of business school complete five courses on topics such as Data Mining and Administrative Strategy. Every MBA specialization will leave University of North Texas graduates prepared for the challenges of modern business. And since it's one of the best value MBA programs available, you can do so with less of a financial commitment.
Students and faculty expand their understanding of the business world through on-campus centers and institutes. The Institute of Petroleum Accounting, the Center for Logistics & Supply Chain Management, and the Murphy Center for Entrepreneurship & Innovation connect academic research to trends in the marketplace.
The University of North Texas MBA program's student body features talented and diverse professionals. Of the program's 815 MBA students in 2022, the average GPA was 3.31, and the average GMAT score was 530. International students represent dozens of countries around the world, including Brazil, South Africa, and Japan. The G. Brint Ryan College of Business notes that more than 65% of MBA students complete their business school studies on a part-time basis.
MASTER OF BUSINESS ADMINISTRATION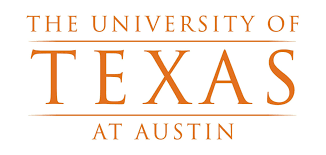 Austin, Texas, is known for its vibrant arts and music scene and the annual South by Southwest festival. The main campus of the University of Texas has also been a fixture of the state capital since its first classes were held in 1883. UT Austin has produced famed alumni like actor Matthew McConaughey and Heisman Trophy winners Earl Campbell and Ricky Williams.
Niche recognizes the university's national reputation with an Overall Niche Grade of A+, including an A+ for Academics and an A for Value. U.S. News & World Report emphasizes the strength of the school's business programs, ranking its business school #20 (tie) on its Best Business Schools list. The university's Master of Business Administration program's experienced faculty and multiple degree paths support this rank. 
The McCombs School of Business's MBA application is designed to offer multiple methods to introduce your interests to the faculty. You must submit an introductory essay, a letter of recommendation, and a current resume. Additionally, you must provide recent GMAT or GRE scores and a $200 application fee. If you are interested in joint degrees, like the MBA/JD or the MBA/MS in Social Work, you must meet all requirements for each program.
As an MBA candidate at UT Austin, you can select from seven specialization areas that define your coursework. These specializations allow you to focus on business functions like accounting, finance, or operations. You complete seven required courses in each concentration, such as Strategic Career Planning, Statistics, and Financial Management. Of the 30 credits earned during your first year and all courses in your second year, 14 are electives. Elective options dig deep into topics like social enterprise, corporate ethics, and high-technology marketing.
The university leverages its statewide presence to help full-time and part-time MBA students and future managers achieve their goals. The Austin campus offers full-time, evening, and executive MBA programs. Working professionals can also earn an MBA through weekend programs held in Dallas and Houston. Business education is not restricted to the classroom at UT Austin, either. The MBA+ Leadership Program trains promising business students like you through consulting projects, personalized coaching, and corporate networking opportunities. 
You can further explore areas of concentration through one of numerous fellowship programs. International travel programs, like Global Connections Study Tours and the McCombs Adventure Program, bring the global economy into perspective. The McCombs School of Business also hosts academic competitions such as the National Energy Finance Challenge, which pushes students to solve real-world problems. 
The MBA Class of 2024 features 220 students and the average student is 29 years old. The university's reputation for academic excellence is evidenced by an average 3.48 undergraduate GPA and an average 706 GMAT score (though GMAT and GRE scores are waived in certain circumstances).
The business school reports that 36% of MBA students have identified as minorities, including 17% as underrepresented minorities. More than one-quarter of business school students came to Austin from another country. Admitted students represent diverse fields, too, with 40% of MBA candidates coming from STEM majors and 33% with business or economics degrees. This diversity is just one of the reasons why UT Austin's MBA program is one of the best MBA degrees in the nation.
Further Details: 10 Best MBA in Entrepreneurship
MASTER OF BUSINESS ADMINISTRATION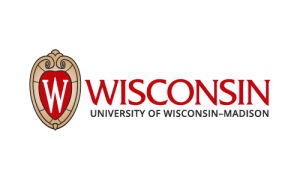 The University of Wisconsin-Madison's influence extends beyond Wisconsin's capital city, thanks to "the Wisconsin Idea." This philosophy encourages students and faculty to connect their work with the needs of communities throughout the state. Since the term's introduction in 1904, university departments have developed environmental, health, educational, and business solutions for Wisconsin cities from Superior to Kenosha.
Through decades of sustained success, the Badgers football and basketball programs have also made the university a household name. Forbes confirmed the University of Wisconsin-Madison's national reputation, ranking #17 among Public Colleges and #49 among its Top Colleges 2022 list. The Master of Business Administration is among the school's top programs, thanks to its customization options and connection to Wisconsin business communities.
The average GMAT score for an MBA student at the University of Wisconsin-Madison is 665 (though GMAT and GRE scores are optional if you have a U.S.-based undergraduate degree from an accredited institution). Furthermore, you should demonstrate an undergraduate GPA of at least 3.0 to avoid provisional status.
This business school does not include a minimum professional experience requirement, thus helping you improve your odds of admission if you're less experienced in this field. Finalists for the MBA program are invited to the campus for interviews to help faculty members make their final decisions.
As an admitted student, you are integrated into the Wisconsin School of Business through an orientation program. This program helps you plan your degree path with experienced advisors prior to the first day of classes.
You will complete ten core courses in your first year, including Introduction to Financial Management, Financial Accounting, and Business Strategy. As a first-year MBA student, you'll also complete experiential learning activities to get real-world experience. For example, if you concentrate on applied security analysis, you will work with alumni and industry leaders to create a plan to increase a practicing fund manager's portfolio performance.
This full-time MBA program features ten specializations in areas such as Real Estate, Supply Chain Management, and Risk Management, making this one of the best real estate MBA programs and one of the best options for administration and management focuses.
Electives across the two years of this program are defined by these concentrations. The Wisconsin School of Business encourages you to pursue additional experiences that strengthen your resume. For example, as a first-year MBA candidate, you can complete a summer internship with national and international companies to gain work experience before moving into the program's second year.
Additionally, Global Learning Experiences offered through the university expose you to global markets like Brazil, Ireland, and Vietnam. You can also add certificate options in Business Analytics, Social Responsibility, Entrepreneurship, and Strategic Innovation to strengthen the MBA's impact.
Business education at the University of Wisconsin-Madison extends beyond the full-time MBA program. The university also offers an Evening MBA for full-time professionals and an Executive MBA designed for mid-career professionals. Aspiring lawyers and entrepreneurs can cross into each other's fields with the combined JD/MBA program. In fact, the entire roster of graduate programs is available for joint degree development with an MBA. 
A glimpse at the MBA Class of 2024 shows the university's appeal to promising business professionals. The 71-student Class of 2024 has an average age of 28 and five years of professional experience. The Wisconsin School of Business values the program's diversity, with 38% international students and 21% underserved minority groups. At the same time, 31% of the cohort's students previously earned business degrees, 22% entered with engineering degrees, and 9% hold social science degrees.
MASTER OF BUSINESS ADMINISTRATION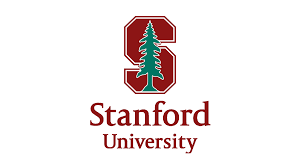 Stanford University's international reputation is built on generations of award-winning academics and thinkers. As of the 2022-2023 school year, the school employed 20 Nobel Prize laureates and four Pulitzer Prize winners. World-class research emerges from university assets like the National Accelerator Laboratory and the Hoover Institution on War, Revolution, and Peace.
 U.S. News & World Report places Stanford University at #3 among National Universities in its 2022 rankings. The university's resources and reputation have yielded many prominent business leaders, as evidenced by a #6 rank among the Best Business Schools. The Master of Business Administration in the Stanford University School of Business (Stanford GSB) challenges you to live up to these expectations. 
Your MBA application to the Stanford GSB is evaluated based on your intellectual vitality, demonstrated leadership potential, and personal qualities. During the application process, you will complete essays answering the questions "Why Stanford?" and "What matters most to you?" Stanford's Graduate School of Business requires letters of recommendation from your current supervisor and one past supervisor. Application packets also include official transcripts, GMAT or GRE scores, and background information on your awards and accomplishments.
There is no minimum amount of professional experience required for admission to the Stanford GSB, but the school conducts hour-long interviews between alumni and finalists for admission. The application fee for the MBA program is $275, though the university reduces fees to $100 based on financial need. At the time of application, you must make it known if you're interested in programs like the JD/MBA or MS in Computer Science/MBA so you can complete materials for both degrees.
The Graduate School of Business notes that approximately 50% of MBA students receive fellowship awards, which average $44,000 per year. Fellowship awards are determined based on your student financial need at the time of application. The Charles P. Bonini Partnership for Diversity Fellowship and the Stanford Reliance Dhirubhai Fellowship provide additional funding but require separate applications. The Knight-Hennessy Scholars Program provides full funding for MBA applicants interested in interdisciplinary business solutions.
As an MBA student, you will start your Stanford career with full-time MBA program studies in eight core courses covering foundational concepts like ethics in management and managerial skills. By the second and third quarters, you select courses from business areas such as marketing, human resource management, and data analysis. As a second-year student, you will complete your degree via electives in nine disciplines, including political economics and accounting to set you up for success as you join the ranks of future managers.
The university also allows up to 12 credits from non-business graduate programs, such as computer science or design. Every MBA student is required to complete a global experience, such as a 10-day study trip, an immersive management experience, or a global seminar. The Stanford-Tsinghua Exchange Program encourages collaboration between graduate students at Stanford and Tsinghua University in China. 
Stanford University's Class of 2024 confirms its selective MBA program: Of the 6,152 applicants to the program, only 424 new students were admitted. The MBA student body features 44% women, 37% international students, and 51% members of minority groups. The typical student entered the MBA program with an average of 4.9 years of experience. MBA candidates are the best of the best, with an average GMAT score of 737 and an average combined GRE of 327. Stanford's global appeal is clear, as international students from 56 countries are part of its MBA program.
MASTER OF BUSINESS ADMINISTRATION

Harvard University is the oldest university in the nation, and students have crossed its famed campus since 1636. The school is a known producer of world leaders, including U.S. Presidents John Adams, Franklin Roosevelt, and John F. Kennedy. Harvard's ubiquity in popular culture includes appearances in fare ranging from the William Faulkner novel The Sound and the Fury to the movie Legally Blonde.
But pop culture fame and a string of renowned alumni are not sufficient to explain Harvard's staying power. U.S. News & World Report confirms the university's standing with a #3 ranking among National Universities and a #1 spot among the Best Value Schools for 2023. The Master of Business Administration is one of Harvard's leading programs, helping it to obtain a #5 spot among the Best Business Schools. 
The three-step MBA application process for the Harvard Business School reflects the school's selectivity. In the initial application, you must submit transcripts, GMAT or GRE scores, and a resume. Two letters of recommendation, an essay, and proof of English language proficiency are also required. A $250 fee must accompany each application.
If you advance past the first stage of applying to the Harvard School of Business, you are asked to complete a 30-minute interview, either in person or via video chat. After the interview, you enter the final stage by submitting an essay reflecting on the application process. Ambitious students interested in joint degrees like the MD/MBA and JD/MBA must complete both degree applications for admission.
The full-time MBA program at Harvard takes two years to complete. In the first semester, you mix required courses like Marketing and Finance with intensive team projects. MBA students like you expand their horizons in the second semester with global immersion experiences and a course in international economics.
As a second-year student, you'll choose from extensive elective options covering everything from corporate misconduct to retailing. Harvard Business School also allows you to complete graduate electives at the Massachusetts Institute of Technology and Tufts University. The elective requirements may also be fulfilled through field courses at local, national, or international businesses.
A Harvard education can be a pricey investment for exceptional students. Harvard Business School notes that 50% of its graduate students qualify for scholarships based on financial need that range from $2,500 to $76,000. Summer fellowships arranged through the business school can help finance tuition following the first year of study. For MBAs who pursue ventures in Africa, the Global Opportunity Fellowship is a post-graduate aid package that provides up to $50,000 per year, with five years of eligibility following graduation. 
The MBA Class of 2021 at Harvard Business School shows the global reach of this venerable institution. Harvard received 9,228 applications for the Class of 2021 and accepted 938 highly talented students. The MBA cohort represents 71 countries, with 37% of all students coming from countries other than the United States.
Admitted students brought stellar academic credentials to the program with an average GPA of 3.7, an average GMAT score of 730, and a combined GRE average of 326. The most common professional backgrounds for Harvard MBAs were venture capital (16%), consulting (15%), and a three-way tie between technology, financial services, and manufacturing (12%).
MASTER OF BUSINESS ADMINISTRATION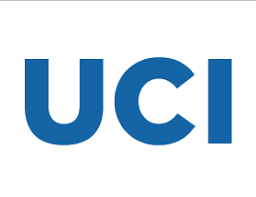 If you search for the "best MBA programs California," you'll find the University of California, Irvine, on the list.
UC Irvine has built a national reputation, despite only having been founded in 1965. The university features a teaching hospital, an arboretum, and research centers like the Center for the Study of Democracy. Students selected the university's Anteaters mascot early in its existence and have cheered on national successes in men's volleyball, tennis, and track and field.
Forbes ranks the university #30 among Top Colleges 2022 and #9 among Public Colleges. The University of California, Irvine also sits at #16 among Top Public Universities in America and #33 in Best Colleges for Business in America, according to Niche. These rankings were achieved in part by the students and faculty of the Master of Business Administration program. 
Of course, UC Irvine's Paul Merage School of Business has plenty of accolades, too. Financial Times ranks it #30 among business schools nationwide, while Bloomberg Businessweek and Fortune rank it in the top 50 programs in the country. Financial Times also ranks UC Irvine's Executive MBA program #8 in the U.S.
Application to the MBA program requires official transcripts and GMAT or GRE scores. The Paul Merage School of Business does not mandate minimum test scores but notes that you must have a GPA of 3.0 or above. Your complete application must include a current resume, two letters of recommendation, and a $150 application fee. The business school also requires essays on your goals and values to add dimension to your application.
A video or in-person interview is the final step of the application process for prospective students. If you're interested in JD/MBA or MD/MBA programs, you must be offered admission to the law school or medical school before your MBA application can be approved. Once admitted, you can complete the full-time MBA program in two years if you enroll in winter and summer sessions.
UC Irvine allows MBA students like you to specialize in Digital Transformation, Health Care Management and Policy, Innovation and Entrepreneurship, or Real Estate and Urban Development. In the first year, required courses explore topics such as managerial finance and information technology for management.
During the summer following year one, you will complete internships that fit within your specialization. In year two, you'll add electives like Multinational Finance and Global Negotiations to round out your degree path. The business school also encourages you to pursue study abroad opportunities as you approach graduation.
The full-time MBA program is not the only option for business school students: The Flex MBA is a part-time program for managers and mid-career professionals. This program schedules courses on two nights during the week if you choose the on-campus option. There is also a fully online option, or you can blend the two as your needs change, making this one of the most flexible business schools on this list.
Senior business leaders can complete the MBA for Executives over 21 months of courses held every third weekend. You'll explore three primary areas of inquiry: Business Foundations, Executive Leader, and Experiential Learning. The MBA for Executives also includes a health care leadership track focused on health technology. This is just one of the reasons why UC Irvine has one of the nation's best business schools!
MASTER OF BUSINESS ADMINISTRATION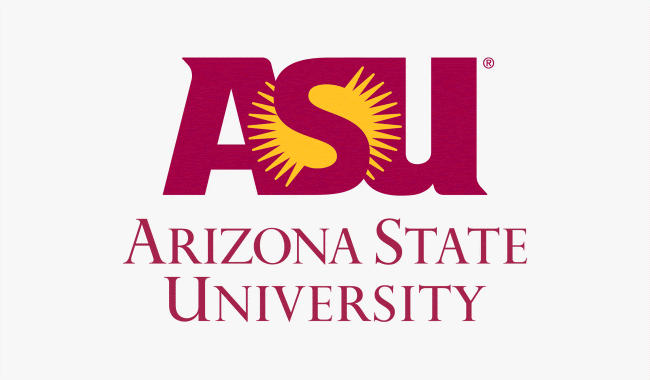 Arizona State University has grown from a small teacher's college founded in 1885 to a nationally renowned university in the 21st century. This growth includes the addition of multiple Phoenix-area campuses and satellite centers throughout the state. The university is now the fifth-largest in the U.S. by enrollment, reaching 38,212 undergraduate students during the 2022-2023 school year. 
Arizona State's appeal is due in part to the successes of its Sun Devils athletics programs, including past national championships in softball and track. U.S. News & World Report highlights the strengths of the university's business programs with a ranking of #35 among the country's Best Business Schools. The Master of Business Administration at Arizona State University is well-regarded, too. As a student at ASU, you will work with diverse colleagues and faculty members. 
The W.P. Carey School of Business provides a straightforward application process for MBA applicants: You must submit an updated resume, university transcripts, GRE or GMAT scores, and one reference. You will also be asked to complete essays detailing your career path and how you plan to contribute to the community with your business degree. Arizona State charges the lowest application fee on this list, at $70.
MBA candidates at Arizona State start with required courses covering areas such as managerial accounting and organizational behavior. You will receive career coaching from department faculty and staff in your first year. During the first quarter, you are asked to select from seven concentrations, such as Consulting and Marketing, which feature 15 credits of classes to be completed by graduation. The business school also offers specializations in Finance, Entrepreneurship, and Supply Chain Management, to name a few.
The full-time MBA path described above is not the only option for you as an Arizona State student. The Online MBA program expedites the graduate degree process with courses lasting less than eight weeks per term. The Evening MBA uses twice-weekly courses and online lessons to help professionals complete their degrees in up to four years. Mid-career professionals in the Executive MBA program use advanced courses along with two study trips to enhance their prospects, making this one of the best business schools for masters degrees for working professionals.
No matter which MBA track you choose, you can enrich your Arizona State experience through student organizations. As a current student, you can help applicants as members of the MBA Ambassadors program. Organizations like the Entrepreneurship Society and the Health Care Club provide opportunities outside the classroom to work with fellow students. Additionally, the university hosts clubs like the Wine Society and Golf Club, where you can have fun around your busy schedule. These are just a few amenities that make this one of the best MBA program options in the nation.
Data on Arizona State's W.P. Carey School of Business illustrates the program's international appeal. The online MBA school reports having more than 19,000 students from over 100 nations. Of the MBA graduates in the class of 2022, 80% had a job at graduation. A full 96% of the class was employed within 90 days of graduation. All told, 400 MBA degrees were conferred in the 2022-2023 school year.
Further Details: Best MBA in International Business
HONORABLE MENTIONS FOR THE BEST BUSINESS SCHOOLS
#11 MBA Rankings: Northwestern University
Location: Evanston, Illinois
Degree: Master of Business Administration (Full-time MBA)
The MBA program at Northwestern University is offered by the Kellogg School of Management. Several program options are available, including one and two-year programs, a MBA focused on AI, and a dual JD-MBA. Northwestern University has among the most diverse program options of any school on this list.
Northwestern University MBA Website
#12 MBA Rankings: University of Chicago
Location: Chicago, Illinois
Degree: Master of Business Administration (Full-time MBA)
The Chicago Booth School of Business offers multiple MBA options, including a full-time and an Executive MBA program. Master and doctoral degrees are available as well.
University of Chicago Booth School of Business Website
#13 MBA Rankings: Columbia University
Location: New York, New York
Degree: Master of Business Administration (Full-time MBA)
The Columbia Business School utilizes the expertise of top faculty combined with ample opportunities for experiential learning to prepare you as a leader in business, management, and related fields.
Columbia Business School Website
OTHER NOTABLE BUSINESS SCHOOLS
#14MBA Rankings: University of California, Los Angeles
Location: Los Angeles, California
Degree: Master of Business Administration (Full-time MBA)
#15 MBA Rankings: University of Illinois at Urbana-Champaign
Location: Champaign, Illinois
Degree: Master of Business Administration (Online MBA)
#16 MBA Rankings: University of Virginia
Location: Charlottesville, Virginia
Degree: Master of Business Administration (Full-time MBA)
#17 MBA Rankings: Boston College
Location: Boston, Massachusetts
Degree: Master of Business Administration (Hybrid online MBA)
#18 MBA Rankings: University of North Carolina at Chapel Hill
Location: Chapel Hill, North Carolina
Degree: Master of Business Administration (Full-time MBA)
#19 MBA Rankings: Cornell University
Location: Ithaca, New York
Degree: Master of Business Administration (Full-time MBA)
#20 MBA Rankings: University of Georgia
Location: Athens, Georgia
Degree: Master of Business Administration (Online MBA option available)
#21 MBA Rankings: Purdue University
Location: West Lafayette, Indiana
Degree: Master of Business Administration (Hybrid online MBA)
#22 MBA Rankings: University of Pennsylvania
Location: Philadelphia, Pennsylvania
Degree: Master of Business Administration (Full-time MBA)
#23 MBA Rankings: University of Washington
Location: Seattle, Washington
Degree: Master of Business Administration (Full-time MBA)
#24 MBA Rankings: Washington University of St. Louis
Location: St. Louis, Missouri
Degree: Master of Business Administration (Part-time MBA)
#25 MBA Rankings: Yale School of Management
Location: New Haven, Connecticut
Degree: Master of Business Administration (Full-time MBA)
Remember that this is not a comprehensive list of the very best business school options. You'll note that well-respected schools like MIT's Sloan School, the University of Michigan at Ann Arbor Ross School of Business, and Yale University School of Management did not make our top ten list. Nor did the Stern School of Business at New York University, the Owen Graduate School of Management at Vanderbilt University, and the Olin School of Business at Washington University. The Kellogg School of Management at Northwestern University was just an honorable mention.
This illustrates the incredible diversity and quality of MBA programs right now. If top schools like the Sloan School, the Columbia Business School, Dartmouth College, and Washington University don't crack the top 10, you begin to understand the high level of MBA education that you can pursue.
Whether you study at a state school in New Orleans, a private school in New Haven, at Dartmouth College in New Hampshire, or somewhere in between, you can find a high-quality MBA program that will prepare you well for your future in the world of business. Rely on rankings like this as well as information from respected publications like the Financial Times, Forbes, U.S. News & World Report, and others, to make an informed decision about your collegiate future.
IF YOU ENJOYED THIS ARTICLE, CHECK OUT OUR OTHER ARTICLES ON THE BEST ONLINE ECONOMICS MBA PROGRAMS and WHAT'S THE DIFFERENCE BETWEEN AN MBA AND A MASTER OF ORGANIZATIONAL LEADERSHIP (MOL)?