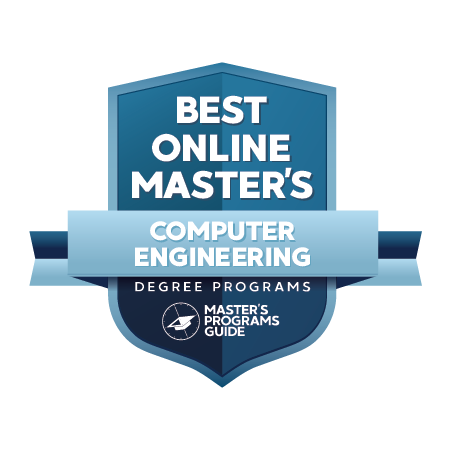 Computer engineering is a rapidly growing field with lots of opportunity for anyone with a brain for binary. While a bachelor's degree is acceptable for some jobs, many employers are starting to prefer applicants with master's degrees instead. As the economic shift toward specialization continues, you must remain ahead of the curve and stay relevant in today's economy. Why not check out the best master's programs that you can pursue online? The data clearly supports that steady growth can be expected for those specializing in computer engineering, making it an excellent career choice for young people with multiple decades of growth ahead of them.
As the worldwide economy continues to develop, it's becoming increasingly apparent that data science skills are among the most desired in the job market. More than any other field, the demand for experts in computer engineering and related fields is causing such a disruption that many studies have been commissioned to examine the subject and determine its long-term impact on the economy as a whole. It's no stretch to say that entering the data science field in any capacity is one of the smartest career moves an aspiring professional can make. Specifically, you can see a clear trend in the growth of computer and information research scientist positions in recent years. In fact, a 16% margin of further growth is expected over the next nine years, as businesses and the federal government focus more on digital development and inventive data processing techniques. The future truly is online, and those learning to make that future will be in a position to make lots of money. Computer hardware engineers are in a similar growth pattern. Government data suggest that a 6% growth in employment for these engineers can be expected over the next nine years. While this isn't quite as high as that for a more digital-based career like a computer researcher, it's still a good sign for those who like to focus more on the physical aspects of computer engineering. This trend of growth is merely a reflection of the growth of the entire computer and information technology industry. Jobs in this general field will grow 12% in the next nine years, which is much faster than most other industries or career fields. In total, this adds up to about 546,200 new jobs in the same period. 
The advantage for future students looking to get into this field is that the path to a master's degree is relatively difficult, compared to just obtaining a bachelor's. This limits the potential applicant pool for any given job, leading to much better job security during the post-graduate job hunt. All of this career talk wouldn't be worth much without discussing the monetary value of getting a master's degree in general. It's well known from government data that those with master's degrees almost always earn more than people with bachelor's degrees or lower. Put simply, if you have an advanced degree – defined as a doctoral or professional degree – you're almost guaranteed to make three times as much as someone without a high school diploma. Why pursue a master's degree instead of a Ph.D.? Master's degrees are a little easier to achieve, since their program entry requirements aren't quite as rigorous as those for most doctoral degrees. In addition, most of those who pursue a doctorate are focused on progressing into academia. Master's degrees are sometimes called "professional degrees" because of their emphasis on improving one's position in a chosen profession. A master's degree in computer engineering, for example, demonstrates dedication to the field and can lead to greater responsibilities, a better pay grade, and future advancement opportunities. Whether your driving motivation is a love of computer engineering or the excellent financial security that such a career can afford you, it's well worth the time and effort to pursue a master's degree in computer engineering.
COMMON APPLICATION AND ADMISSION QUESTIONS
Becoming a computer engineer requires a lot of education. Even applying to a good master's program first requires that you complete a relevant bachelor's degree. You can only earn a master's in computer engineering if you have a solid foundation in computer science. Much of any computer science bachelor's program will supply students with the necessary knowledge in mathematics and electrical engineering that make up the bulk of the computer engineering framework. Once you have this degree, you can proceed to a master's program. Only a rare few MS programs allow students to begin without having first graduated with a bachelor's in the field.
Because of the popularity of computer engineering degrees and their economic value, master's programs are very competitive. Most applicants must have outstanding records and notable qualities to help them stand a good chance of being accepted. At a bare minimum, most universities require students to have a minimum 2.5 GPA from their previous years of schooling, plus several letters of recommendation. This minimum GPA is frequently as high as 3.0, with GPAs of 3.5 or above preferred by university admissions teams. If necessary, students can take extra classes after completing their bachelor's program to improve their GPA before applying to a master's program. Most graduate programs also require that an applicant reach some minimum score on the Graduate Record Examination. For many universities, merely passing the GRE is not enough, due to the competition inherent in their master's programs. The GRE is taken on the computer and is multiple-choice. Studying for it, especially if you've been out of school for some time, is recommended. To make themselves more acceptable to a program, students can also bring up any work experience they have already have accumulated as a part of their application. Master's programs acceptance teams prefer applicants who have real-world experience, as it shows initiative and dedication to the field of computer engineering. In addition, many master's admissions teams require applicants to submit a statement of purpose or a thesis idea. Both of these aspects are designed to weed out candidates who are not dedicated enough to see the training through, or who are uncertain about their career prospects in the field.
On top of all of these requirements, many universities have programming language preferences that will be listed on the website or application form. Students with a strong background in a university's preferred programming language will have a greater chance for application success than students without. The most common programming language is C, making this a strong choice for those who wish to apply to multiple universities. Because master's programs are so competitive and the curricula are so difficult, many programs only have application acceptance periods once per year. This is distinct from a standard bachelor's programs, which often have at least two start dates, during the fall and spring. Master's programs typically only accept students in the fall, and the deadlines are oftentimes many months in advance of the term's start date. Serious applicants will need to apply to any master's program promptly, as many master's programs are filled on a first-come, first-served basis.
WHAT ABOUT FINANCIAL AID & SCHOLARSHIPS?
Most master's in computer engineering programs require about two years of full-time study. These two years usually cost less overall than the full four-year education required for most bachelor's programs. However, many students are still dependent on financial aid to carry them through school. The good news is that most good online master's programs also offer extensive financial aid networks and support solutions, depending on students' abilities or needs. For starters, practically every university in the United States requires that students submit a FAFSA before seeking further financial aid from alternative sources. The FAFSA is the first step in applying for financial aid from the federal government, and for determining for financial aid advisors the economic level of need a student has. After the FAFSA, most universities have a catalog of various scholarship and grant opportunities depending on their donor network or organizational support. Scholarships can come in a variety of types and monetary amounts. Some scholarships are small as $500, while others will be much higher. Some universities offer rare scholarships that can support a student throughout the entirety of their master's program studies. 
No matter which university you pick, you should investigate the scholarships and grants offered by your school. This is especially pertinent for master's in computer engineering programs. Like other master's programs, there are sometimes grants or scholarships that are only available to students studying this particular field. Beyond your school, there are several hundred universal scholarships available from various financial loan organizations or educational collectives which offer aid to anyone who needs them. These frequently require applicants to submit an essay outlining their worthiness for the scholarship, or to provide some kind of proof for their personal development or career goals. They're also usually very popular and take a long time to announce a winner. 
Aside from scholarships and grants, many universities also offer so-called "self-help" aid programs. These are things like federal work-study programs or education loans. Basically, a federal work-study program allows students to pay for schooling while completing their education. The jobs supplied by these programs are usually part-time, to allow time for studying. They aren't expected to cover all degree expenses, but they can help lower the total amount that you have to take out in loans, which makes repaying those loans after graduation an easier endeavor. Alternatively, students can attempt to find a teaching assistantship or a research opportunity at their host university. These programs trade education for work. Depending on the workload of the job or research posting, completion of a master's degree may take a bit longer than the standard two years, due to scheduling conflicts. However, teaching assistantships and research opportunities have a bonus value, in that they provide important work experience that can boost students' career prospects after graduation. They can also help put students into contact with additional opportunities during their master's work. Many of the best teaching assistantships will pay for a student's entire education and even award an additional small stipend to cover living expenses. These programs are naturally extremely competitive and usually have a limited number of slots. They frequently require recipients to devote 15 to 20 hours each week to various duties.
HOW MUCH CAN I MAKE WITH A MASTER'S DEGREE IN COMPUTER ENGINEERING? 
When it comes to career prospects for those who hold a master's degree in computer engineering, the sky's the limit. As time goes on, the economy continues to trend toward more technologically advanced systems, and more and more businesses are switching to computer-focused operations. While entry-level positions are becoming overrun by robots and automated systems, computer engineers are the essential workers who create those systems in the first place. Computer engineering degrees prepare students for work in both hardware- and software-focused environments. Computer engineers who focus on hardware deal with the nuts and bolts of computer construction and revision, while software engineers are those charged with coding and other digital tasks. Both types of jobs are equally necessary, although it can be argued that software engineers will continue to become more pertinent, while advances in robotics will eventually cause computer hardware engineers to become less necessary.
Because computer engineering teaches students the basics of computer design and coding, along with advanced techniques and information, there are multiple career paths available depending on personal interest. The private sector is employing more and more computer hardware engineers and information systems managers every year, as businesses keep progressing to build more dominant online presences. At the same time, the federal government has a vested interest in ensuring computer security and digital modernity. It regularly employs computer engineers to update systems or create new ones. In this way, the government can remain on the cutting edge of both hardware and software development cycles. Many graduates also pursue federal jobs due to their stability and straightforward path to promotion and higher pay grades. 
The jobs held by those with computer engineering degrees are usually complex and fulfilling on a professional level. Computer network architects, for example, are those in charge of building new networks that transfer data among different computers or servers. This position can be found in the private sector, or working for the federal government. Or, you might decide to become a dedicated computer hardware engineer. If you've ever wondered who builds the motherboards used in your favorite type of gaming PC, it's these guys. While they may not be the ones sticking the microchips to the board itself, computer hardware engineers are the men and women responsible for determining which chips to place on the board and where best to organize the other complex mechanical parts.
You can also find a profession closer to the sciences by becoming a computer or information researcher. These scientists are the ones coming up with exciting new ways of processing data or discovering better methods of data encryption. As you can see, virtually any type of job that has to do with computers is within reach if you have a computer engineering degree.
If you have a master's degree in computer engineering, your salary will typically be high, but may vary greatly depending on your exact position and seniority. Most of the time, those who remain at a single company or job will earn more than newcomers, due to standard raises or based on successful project completions, but overall, you can expect any job appropriate for someone with a master's in computer engineering to have a salary between $85,000 and $120,000 per year. Managers or project leads will make much more than computer engineers filling a position on an existing team. As is the case with many jobs, the rarer the position you fill, the more you will likely be paid. In addition, there's a general trend that those working on current computer systems are paid more than researchers or theoretical computer experts. This extends to computer engineers who make current systems operate better. It's easier and more lucrative in the short term to fix the wheel, rather than reinvent it. Many researchers or academics take a lot of time to reach the same level of pay as hardware engineers, since the economic profitability of their work takes more time to develop.
Check out our ranking of the 10 best online Master's Programs in Computer Engineering! 
MASTER OF SCIENCE IN COMPUTER SCIENCE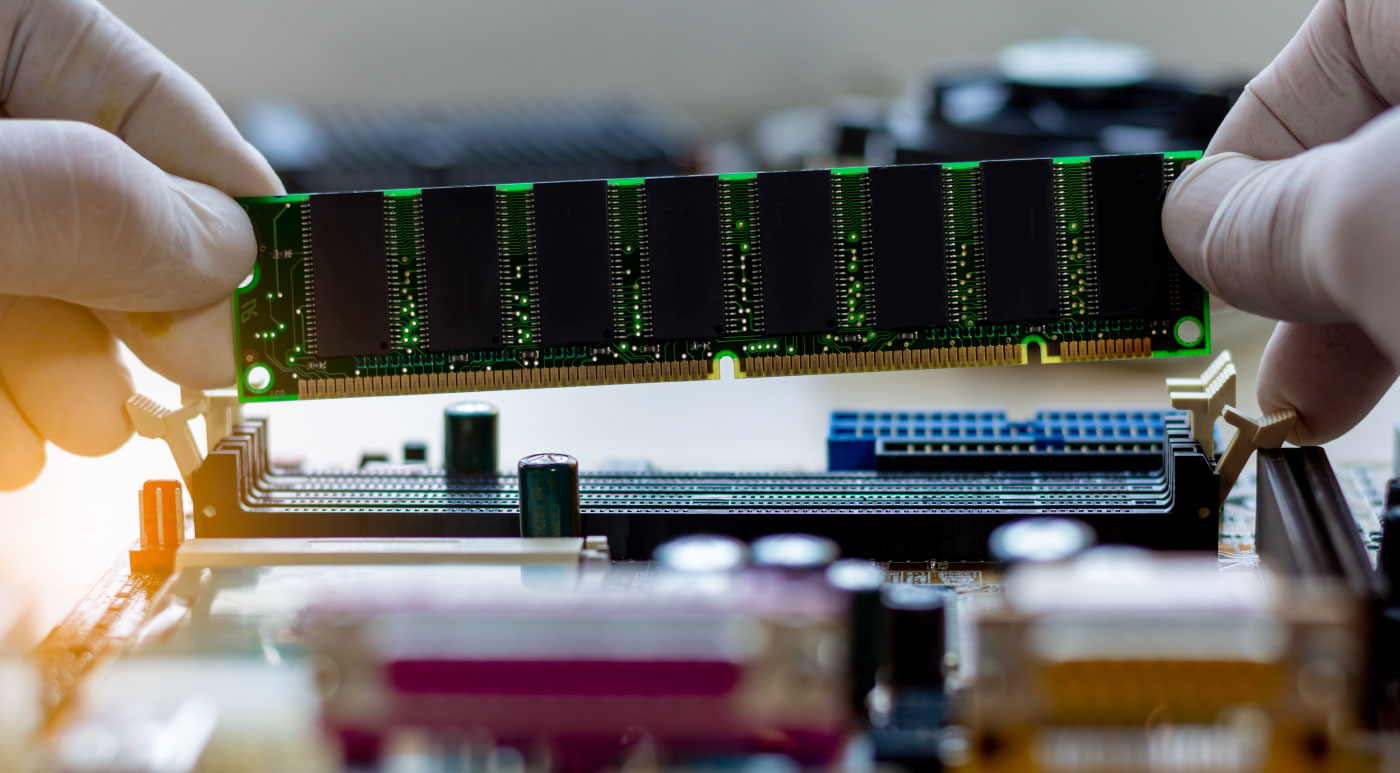 UC Berkeley has been around since 1868. It's one of the best schools in the state of California and offers 184 academic programs. It places such an emphasis on small class sizes that most sections have only a 17.8:1 student-to-faculty ratio, making it one of the rare universities with a ratio of less than 20:1. The proof of its quality is in the pudding. Eight of its faculty currently hold Nobel Prizes, meaning that students who attend this university can rest assured that they are getting one of the best educations around. Berkeley's alumni network is also a valuable resource. Networking at Berkeley can easily lead to job opportunities after graduation. Applicants can also take advantage of plenty of financial aid and scholarship opportunities. More than 65% of Berkeley's undergraduate students receive some form of financial aid. With a diverse student body and lots of first-time college attendees, Berkeley's admissions and financial aid staff are well-equipped to help anyone manage their college tuition or economic situation. 
Berkeley's master's in computer science program has a curriculum focuses on industrial research and development in the computer science field. This is an exceptional program if you know that you want to go into a scientific computer engineering position, or if you want to be on the cutting edge of future computer science developments. It operates with a standard 30 credit hour curriculum.
Berkeley also offers a special five-year Master of Science program. This option is available for students who know that they are going to continue to a Ph.D. at some point in the near future. It condenses the two-year curriculum of the standard master's degree into a one-year extension of the CS bachelor's program. Being accepted into the program is tricky, as students must have an ongoing research project with a current faculty member to qualify. It is also only available to current undergraduate students; a student cannot begin the program if they already hold a bachelor's degree. If you do manage to be accepted into the program, it's a great way to cut overall educational costs. It's also a smart way to save time by graduating one year ahead of your fellow students. In addition to these initial benefits, much of the curriculum is designed to prepare students to pursue a Ph.D. in a related field. This might be a great idea if you want to maximize your earnings, or if you plan to pursue a position in academia. Anyone who wishes to become a professor in computer science will likely need to earn a Ph.D. at some point in the future. 
MASTER OF SCIENCE IN COMPUTER SCIENCE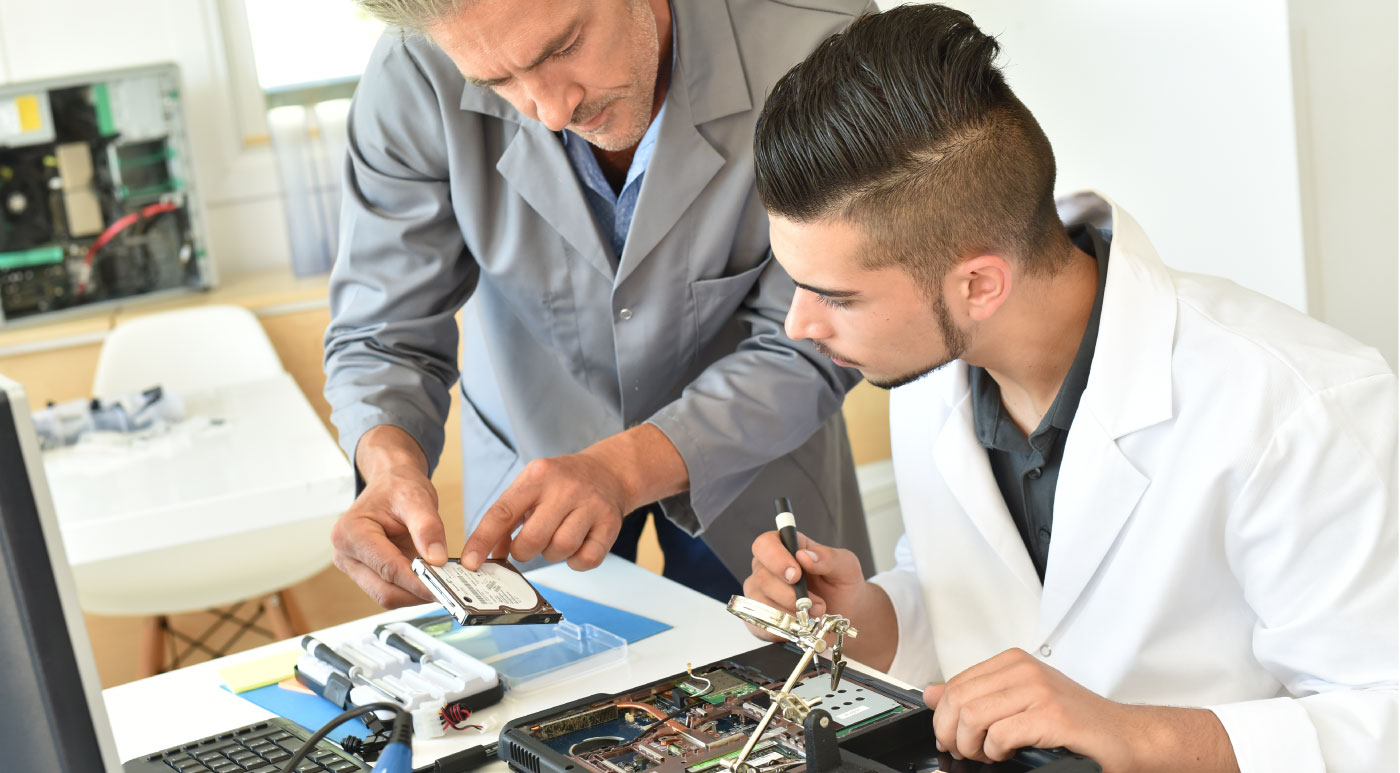 Georgia Tech is one of its home state's most prized universities, on account of its prestigious awards and highly skilled faculty. It has several decades of experience under its belt and now offers instruction from a diverse pool of faculty. The CS program has been rated among the best by U.S. News & World Report, coming in at No. 8 overall. It also holds the No. 8 spot in the Times Higher Education/Wall Street Journal Global Rankings. This program is particularly excellent in terms of its high job-placement rate after graduation, with the highest placement rate among any major at Georgia Tech. The university's master's in computer science program offers three options for completion. While 30 credit hours are required in total, nine of those may be spent on a computer science project that demonstrates the student's practical experience and knowledge application.
Students can also pursue a 30 credit hour option that focuses only on coursework, if they don't want to complete a practical project. This is often suitable for those with more demanding personal schedules who don't have a lot of time outside class to devote to extra projects.
Alternatively, students can sign up for a thesis-focused track that requires only 18 credit hours of coursework, with 12 hours devoted to the development and writing of a thesis. This track is a little more difficult to finalize, as a faculty advisor must approve any thesis idea. 
There are 11 specializations for students to choose to highlight their expertise and make them more immediately employable after graduation. These range from computational robotics and perception to computer graphics, computing systems, and human – computer interaction. 
The 11 specializations offer varied course options. These personalized curricula ensure that any student in the program will learn what they need to know to be competitive in the job market. It also means they aren't stuck completing coursework in a subject that doesn't interest them at all. Instead, they can spend their time learning about what matters to them, or what will be relevant in their future career.
Applicants interested in the Georgia Tech master's in computer science program would do well to focus on the C programming language. This is the university's preferred programming background and gives experienced applicants a leg up over the competition.
Georgia Tech offers both standard and fast-track admission paths. While the standard admission pathway is similar to other master's programs, the fast-track admissions team is designed to get highly qualified candidates into the program with as little delay as possible. It is designed for current CS majors who have recently earned a bachelor's in the field, and is offered exclusively to current Georgia Tech students. Because of this limitation, outstanding students currently at the university stand a higher chance of moving into a master's program there than if they transferred to another university.
MASTER OF SCIENCE OR ENGINEERING IN COMPUTER ENGINEERING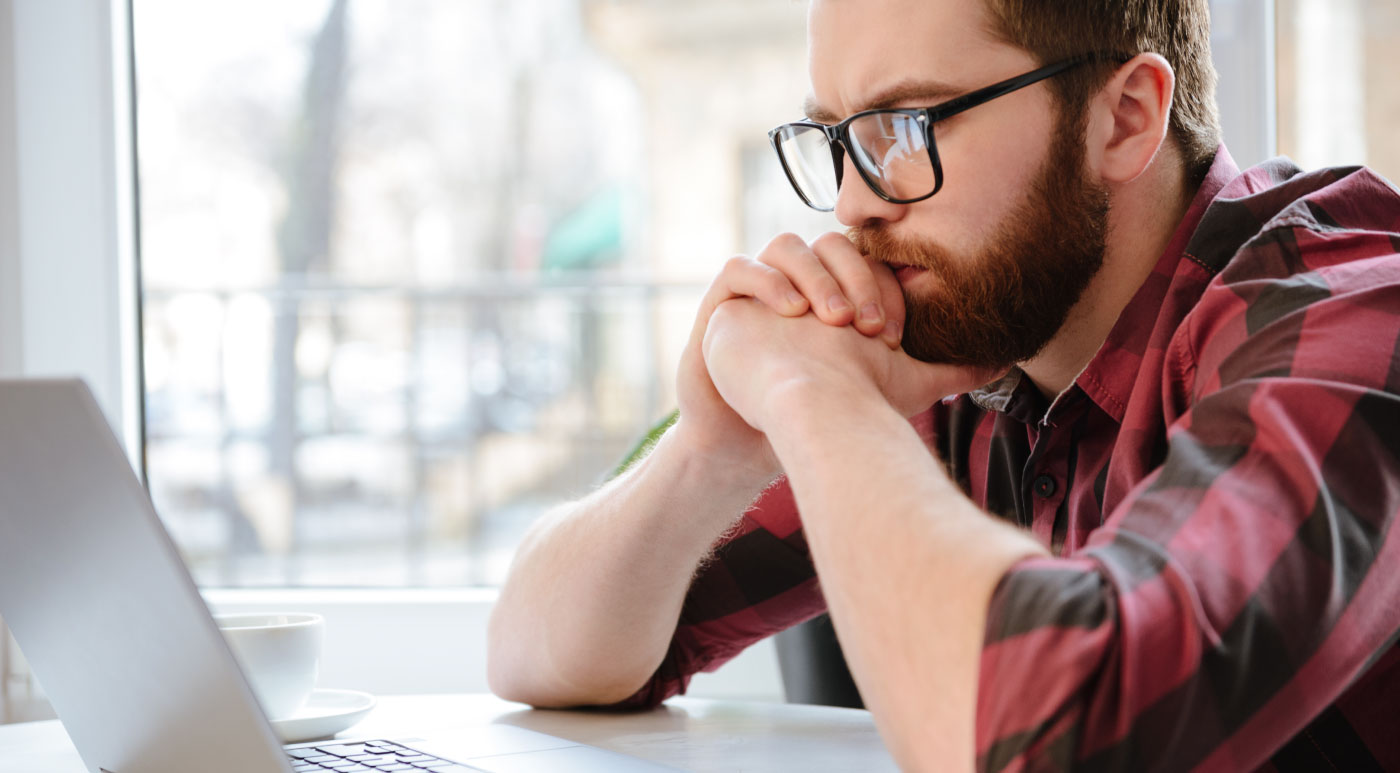 Stevens was open as early as 1870 and initially focused on promoting mechanical engineering degrees. Since then, the curriculum has expanded significantly to include other aspects of technical education and computer science. It was one of the first major U.S. universities to require students to purchase and use a personal computer during classroom time.
In the modern era, Stevens works extensively with the U.S. Departments of Homeland Security and Defense, as well as the Office of Naval Research. Many of Stevens' graduates have gone on to make exceptional scientific discoveries. Frederick Reines is a good example; he both discovered the neutrino and validated the Big Bang theory of the universe's origin.
Stevens' student body is diverse and generally successful, with 96% of graduates finding jobs in their chosen fields within six months of graduation. 
More than 300 companies come to the university each year to seek out new applicants and talent. The university also boasts an extensive alumni network, with many graduates going on to work on Wall Street or with tech firms in the Manhattan area. Combined with its contacts and various federal departments, Stevens is a school well-positioned for future graduates who want to work for or with the government.
Stevens' computer engineering program offers two tracks of study, depending on student preference or ability: a Master of Science or a Master of Engineering. Students are free to switch between graduation designations until their final year, when they are required to specialize further. Until then, the curriculum's flexibility is a strong point, as it provides students with a diverse selection of classes to improve their knowledge and adaptability.
The program is typically 30 credit hours in length and offers four concentrations. Students can select from embedded systems, artificial intelligence, software and data engineering, or networks and security. All of these are viable pathways to lucrative jobs after graduation. In addition to these concentrations, both tracks require students to participate in hands-on project work. The online coursework asks students add to or improve projects via StevensOnline, the university's proprietary online educational platform.
One final bonus opportunity is Stevens' dual MBA program. Applicants can partner with the Stevens School of Business to receive a degree with focuses on both computer science or engineering and business. This dual degree program can be particularly valuable for computer engineering majors who want to become administrators or lead their project teams in the future. It prepares students to take the technical aspects of computer engineering and translate those ideas into actionable business ideas to pitch to corporate executives and grant committees alike.
The dual degree program works by incorporating coursework from both schools so that students can still complete their studies in the standard two-year period. The program requires 57 credit hours, instead of the 78 that would be required if the degrees were earned independently. Students can apply to the program at any time during their course of study, although applying as early as possible is recommended, since some electives can count toward both degrees' requirements.
Additional options for summer internships are available. Some of these can count for credit toward either degree option.
MASTER OF SCIENCE IN COMPUTER SCIENCE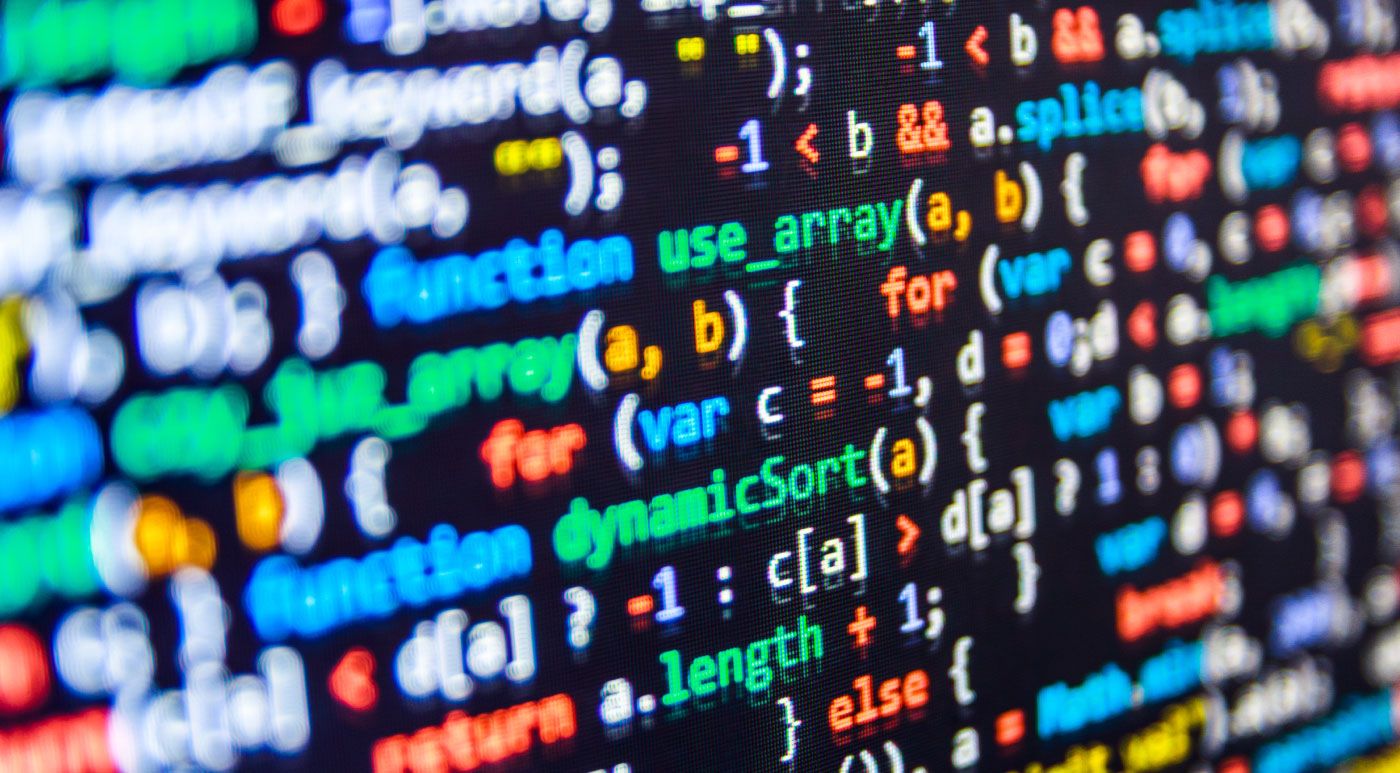 Founded in 1867, the University of Illinois is a proud institution that hosts a student body from all 50 United States and more than 100 foreign countries. While it has a strong focus on research and innovation, the university also has a massive center for the arts. 
UIUC supports two art museums and the famous Memorial Stadium, for showcasing performances of various disciplines. In addition, the university operates a multipurpose space, Research Park. There, Fortune 500 companies have been known to talent scout upcoming graduates or host student-founded startups.
No matter which discipline you pursue, you'll be supported by a multitalented faculty, many of whom have earned accolades in their specializations. Eleven University of Illinois graduates are Nobel Laureates, and another 18 have been awarded a Pulitzer Prize.
UIUC's computer science department is based at the Grainger College of Engineering. A program graduate invented the first graphical web browser, showcasing the school's exceptional curriculum and rigorous academic standards.
The online program uses the Coursera platform to facilitate flexible scheduling and classwork completion. The platform allows for the delivery of video lectures and project assignments, as well as examination administration. It also has plenty of forum spaces to allow for debate and feedback from university staff or fellow students. The platform emphasizes simulating an authentic classroom experience as closely as possible.
The program's pacing allows students to complete the master's degree in as little as one year, if they study hard. Alternatively, students are free to complete the program in three years or more, if that better suits their lifestyle and schedule.
The Master of Computer Science program requires 32 credit hours of coursework, but does not require a thesis or dissertation. The curriculum offers mild concentrations in artificial intelligence, software engineering, scientific computing, and more, with a minority of the eight required courses focusing on these aspects.
Furthermore, students may transfer to a Master in Data Science program, if they are more interested in statistical and computational professions. This is similar to the standard computer science program, but with a specialized track featuring alternative coursework that prepares students for careers in this niche field.
Like many others, UIUC offers its current CS undergraduates the opportunity to obtain a master's degree in only two additional semesters. This five-year track is only open to current CS juniors at the university, but is a great way to lower the total cost of an education and enter the workforce a year early.
UIUC offers scholarships for both first-time and continuing students. Applicants should also check on the status of their financial aid package throughout the school year, as different opportunities emerge depending on a student's progress toward graduation.
MASTER OF SCIENCE IN COMPUTER SCIENCE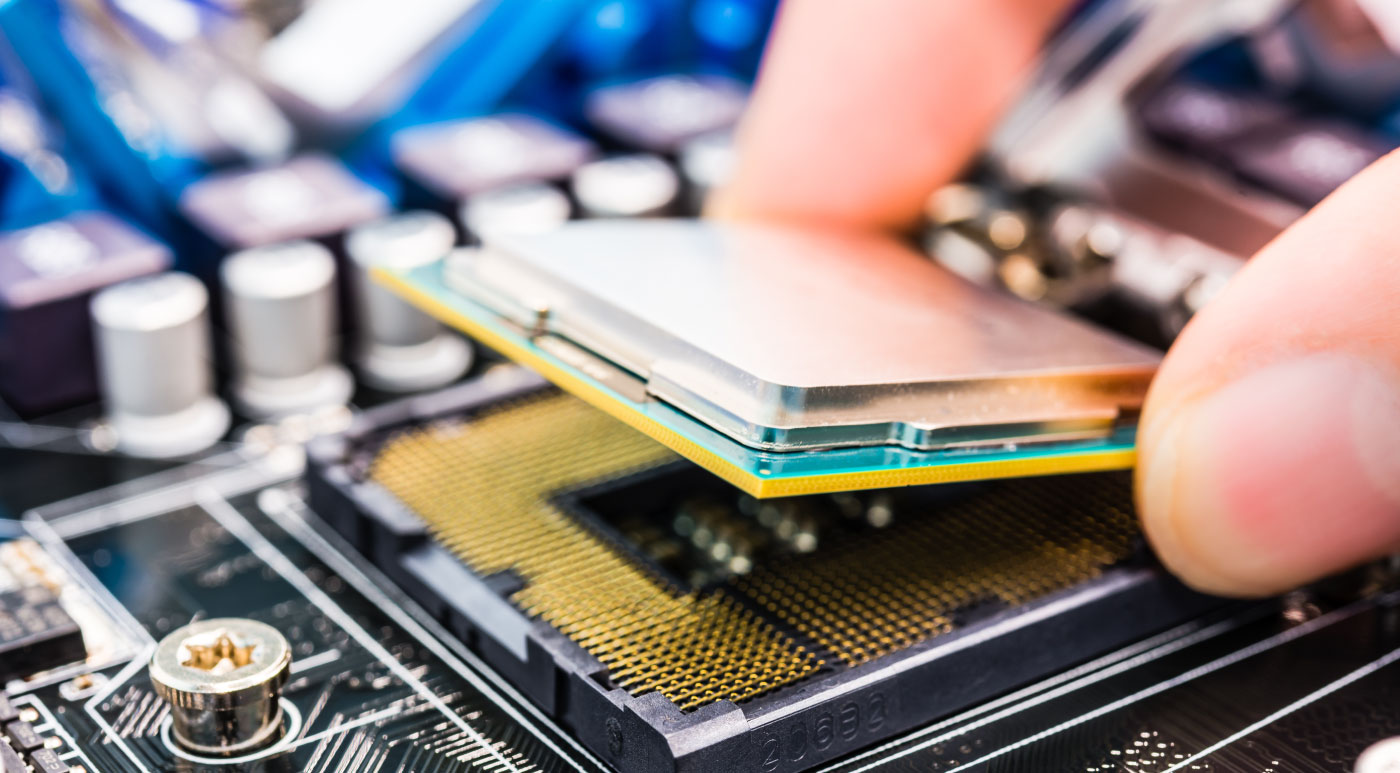 Although Texas only became a state in 1845, it quickly began focusing on higher education and established UT Austin in 1883. The school began with only one building and eight professors, but has since expanded to serve many hundreds of thousands of graduates. It has also been the site of many successful business ventures.
UT Austin has one of the most diversely successful student bodies of all U.S. universities. Sixty-five companies have been founded in the last 10 years by UT Austin graduates. These same graduates have been responsible for 786 unique patents for various inventions. This is a campus and culture that is rich with new ideas and a "go-getter" spirit.
UT Austin was ranked No. 15 in the list of Top Public Schools and National Universities by U.S. News & World Report in 2019, and No. 7 among U.S. Public Colleges by Business First. It employs more than 3000 teachers to accommodate a student body that exceeds 50,000 combined online and in-person students.
UT Austin offers standard FAFSA-based financial aid recommendations, but does not have any program-specific scholarships available. This makes seeking alternative financial aid options important for some prospective students.
UT Austin facilitates its online education through the edX learning platform. This platform is built for ultimate scheduling flexibility and teacher-to-student interaction. It is also robust enough that the curriculum online students learn is virtually identical to the one offered on campus. Furthermore, the same teachers responsible for in-person classes teach the online courses. This ensures that students receive the utmost in educational quality, despite not being physically present at the school.
The CS department at UT Austin offers a single 30 credit hour pathway to a master's degree; no thesis is required for graduation. The 30 credit hours are split among 10 courses and can be completed in 1.5 years, due to the inherent flexibility of the online format.
Students should feel free to pursue their coursework at a higher-than-standard rate, if they can handle the rigor. There is no defined limit on the number of classes a student can take online simultaneously. At the same time, UT Austin offers a three-year graduation plan, if students prefer to approach the coursework at a slower pace.
Coursework follows a strict core curriculum, but allows for significant elective diversity so students can focus on career pathways that interest them the most. A complete potential course listing is always posted on the school's website many months before the application deadline.
UT Austin offers two start periods, either the fall or spring semester, whereas most master's programs only begin in the fall. This extra opportunity pairs well with the flexible online format. Even students with busy day jobs have lots of chances to start on the path to their master's degree.
In addition to the above, online students can take advantage of the university's online job board to secure job prospects shortly after graduation. There are also spring and fall career fairs held both on campus and online. 
MASTER OF SCIENCE IN COMPUTER SCIENCE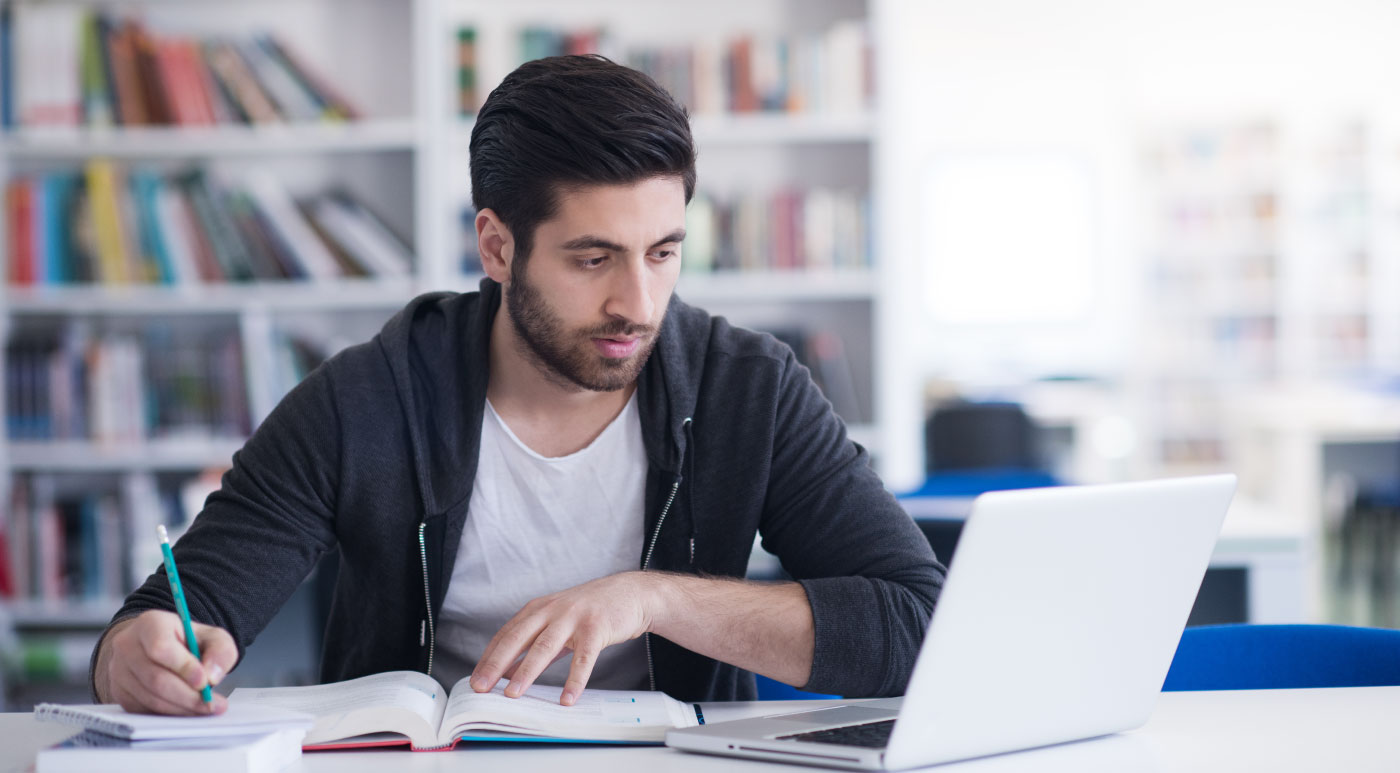 Cornell is one of the most prominent universities in the United States. It has a history that's older than most other universities in North America and offers an incredibly diverse selection of majors and academic focuses. Not just an engineering or tech-head school, Cornell has students and faculty interested in every subject and discipline imaginable.
Although it began as a single school in 1865, Cornell now has 15 schools under its umbrella. Despite this growth, Cornell has managed to reach and maintain a high standard of academic achievement. U.S. News & World Report has ranked it at No. 16 overall among National Universities.
Organized in 1965, Cornell's computer science department is one of the oldest in the country. Its graduates and faculty have been awarded untold numbers of honors and awards over the decades, including two Turing Awards, and eight faculty members have named Members of the National Academy of Engineering.
Cornell's alumni network is especially successful, making it one of the better social resources for recent graduates as they search for jobs. To assist with this, the computer science department maintains a job posting page specifically dedicated to helping recent graduates find employment.
The culture at Cornell also places emphasis on sticking around; all of these jobs are based at Cornell, to keep talent concentrated at the university. Many of Cornell's graduates return as instructors, or become part-time faculty while working on research projects at the same time.
Cornell's CS program is extremely small and selective. Only about 10 to 15 master's students are active at any one time, and not all of them are in the same class cohort. The teacher-to-student ratio is, therefore, quite low. Many students in the program serve as teaching assistants. This provides them with a small stipend and covers their tuition. Competition for admission to the program is stiff, but the rewards are well worth the effort. The teaching assistant program involves a 15-hour commitment to those duties every week. In addition to the stipend and full tuition expense coverage, health insurance is also included in the package. All of these benefits are bolstered by possible summer internships and research assistantships. These additional bonuses are not guaranteed, but are much easier to come by once accepted into the program. Students who are named TAs must remain in "excellent standing" at the end of each semester in order to maintain their position. 
The program requires a minimum of 34 credit hours of classwork. An additional six to 12 credit hours must be devoted to thesis research, although these hours may be fitted into the 34 credit hour minimum, if a student has already completed some prerequisites. The written thesis, once developed, must be accompanied by an oral presentation, as Cornell focuses on both the application of knowledge and its communication to a broader audience.
The teaching emphasis in research focus makes Cornell's CS program one of the best if you plan to go into teaching at some point. It is also an excellent curriculum for learning how to perform detailed and rigorous research.
MASTER OF SCIENCE IN ELECTRICAL AND COMPUTER ENGINEERING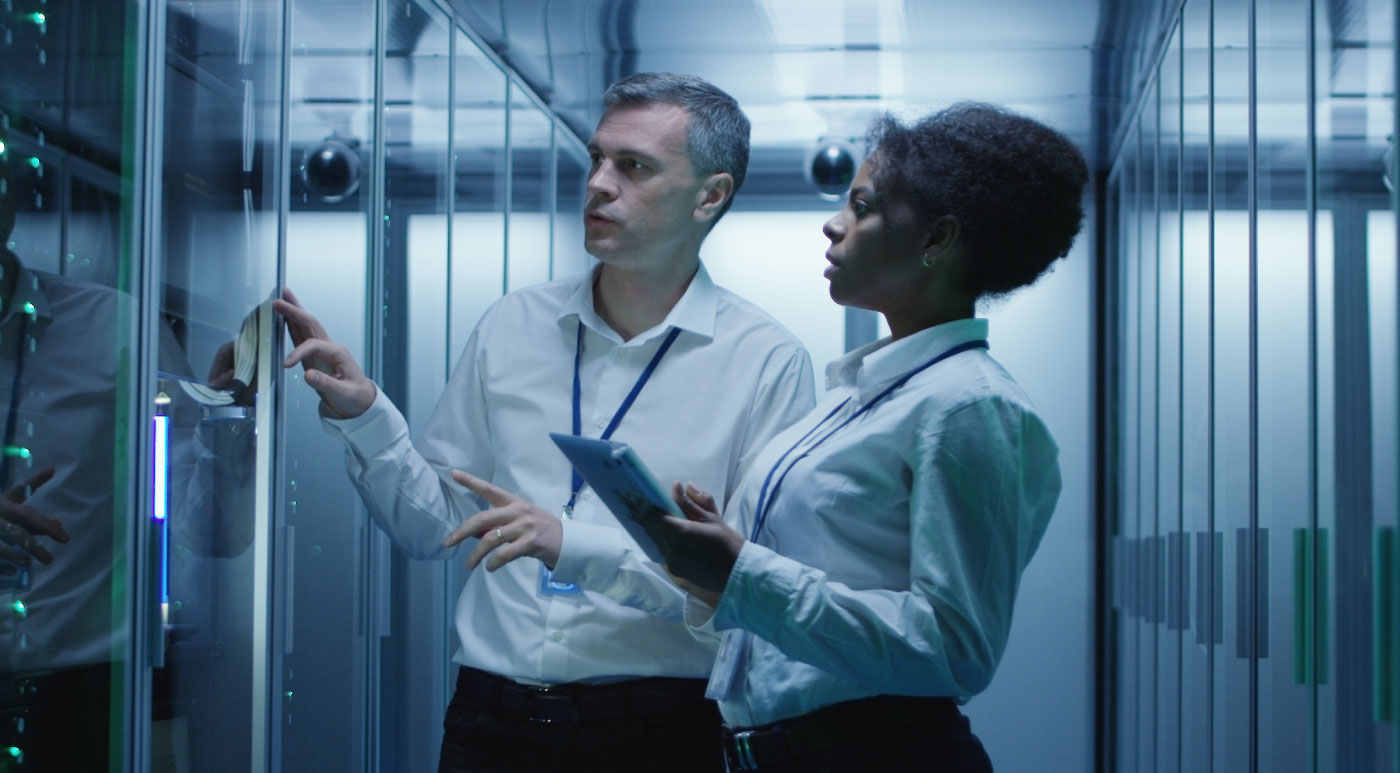 Purdue's School of Electrical and Computer Engineering was founded in 1888 and is the largest school of the university as a whole. It also boasts the most extensive graduate program, turning out more than 250 master's graduates each year.
It has one of the most substantial female enrollment proportions for a school of its type: 36% of the student body are women. Add to that distinguished alumni, such as a former astronaut who walked on the Moon, a CEO of Texas Instruments, and the former CEO of McDonald's, and you start to get an idea of the kind of people that Purdue shapes for success.
Purdue's academic validity has been proven many times over. It's ranked by U.S. News & World Report in the top 10 master's programs in electrical and computer engineering, and among all of Purdue's schools, it also has the highest volume of research output.
Students will find a job posting section on Purdue's website, as well. This page is a great place to find internship opportunities, or to apply for positions shortly before graduation. The page is updated frequently, as is the scholarship page directly beneath it. There, students can find program-specific grants and scholarships outside the standard FAFSA application process.
Purdue offers online education delivered via its proprietary Online Learning platform. This platform is ideally suited for frequent student-advisor communication, to ensure that study plans are followed correctly and to assist with coursework adaptation, if a student needs to slow down or speed up at any point in the process.
Students must complete 30 credit hours to graduate. Those enrolled in a bachelor's program at the university may apply through their advisory committee to include undergraduate courses for master's credit, potentially accelerating their graduation rate.
The above requirements are for the MS-only track, but the university also offers a thesis-inclusive graduation option. Students who decide to pursue a thesis must register for three credit hours of research coursework. In addition, all students must complete a graduate seminar course.
Unlike many other master's programs, Purdue allows students a lot of freedom when devising their plans of study. Each student is assigned an advisory committee made up of three faculty members who will assist in choosing the appropriate courses to arrive at graduation as quickly as possible. There are strict standards in place to ensure that each graduate meets a minimum of rigor and engineering proficiency, but the level of freedom offered here outstrips the regimented class offerings of many other programs.
Six specializations are available, should students decide to focus on one. 
Regardless of a student's exact plan of study, Purdue offers a curriculum that prepares students to work in a global technology environment. The combination of engineering classes within a computer science framework makes it an ideal university for those who are sure of their plans to become computer hardware engineers.
Be aware that Purdue has a strict autumn-only admissions window. The program is fiercely competitive, so applying as early as possible is recommended.
MASTER OF SCIENCE IN COMPUTER SCIENCE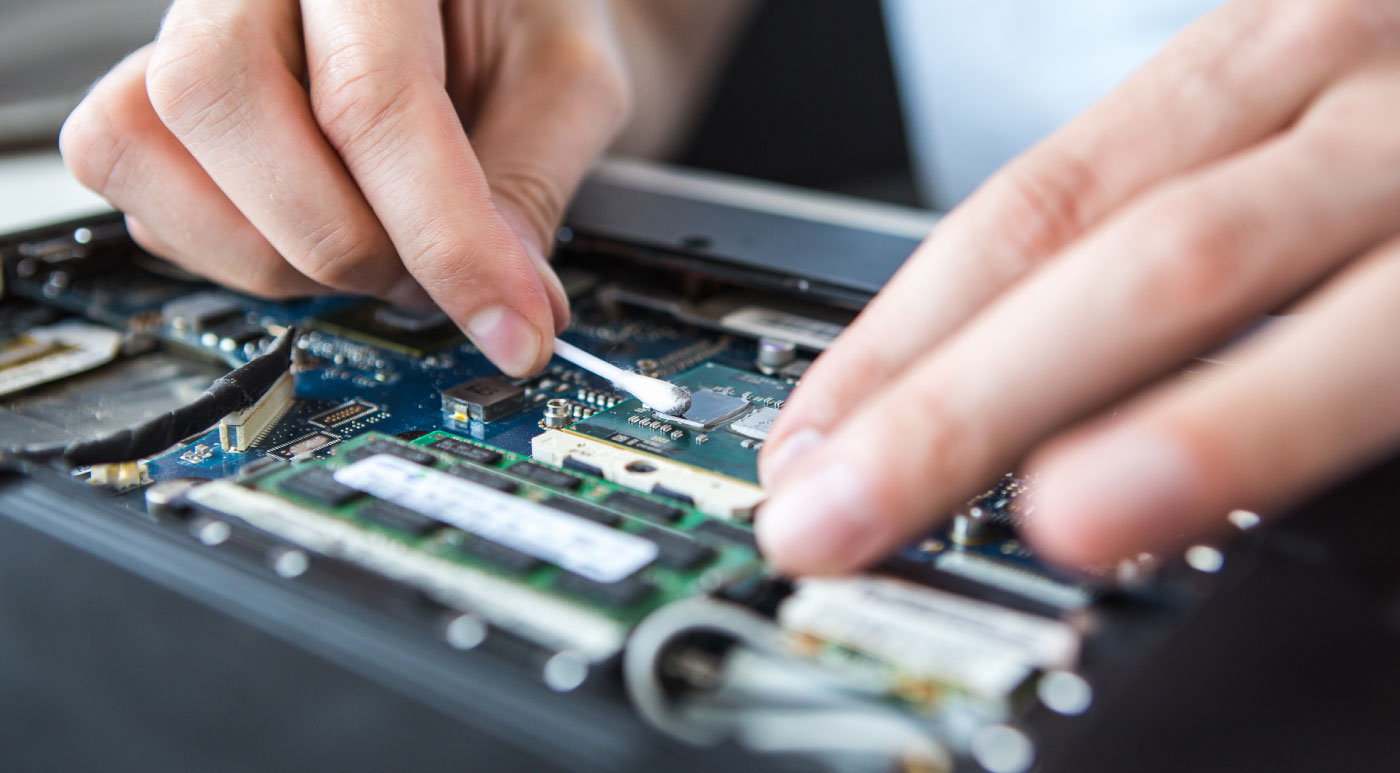 There are few schools better positioned near Silicon Valley than Stanford. Facebook, Google, and many other digital Goliaths make their homes nearby. Stanford is located in Palo Alto, CA and was founded in 1891. With a faculty of 2200 specialized instructors, it is well-equipped to handle online students and give each one the personal attention they need.
In terms of impact, Stanford has made its mark on the world many times over. It's been the site of DNA synthesis, by Arthur Kornberg, and the first hints of true artificial intelligence development, in 1966. The list of significant scientific and research events that have occurred at Stanford's facilities is too exhaustive to describe fully.
The university's expertise and excellence have also been noted by many college ranking authorities. U.S. News & World Report named Stanford No. 7 overall among National Universities. It is one of the top choices for education on any subject, not just computer science.
Stanford uses a specialized online platform to facilitate distance learning. In addition to all of the paid degrees offered, the university also provides access to several free courses for general learning and enrichment. 
Stanford's CS department is a part of the School of Engineering. This reflects its focus on the practical application of learned knowledge. Although most of the program's focus is on general CS disciplines, prospective engineers, or those interested in interdisciplinary work, will find a lot to like here as well. There's a great deal of collaboration among various schools for teaching assistantships.
In addition, Stanford's Computer Science alumni network is wide-ranging and successful. Joining this network is a smart choice, regardless of one's career endeavors.
The master's degree in computer science is not intended to lead to a Ph.D. Those who do want to progress to a Ph.D. program would be better served by applying straight to that program, rather than waiting to graduate with a master's degree.
Stanford's computer science master's program is particularly robust and dense, even when compared to other top universities. It generally takes three to five years to complete and requires students to complete the program within five years of matriculation.
The curriculum includes 45 credit hours. The online version of the degree has stricter course limitations than the on-campus track.
Regardless, both tracks have specialized frameworks that all students must follow, in terms of curriculum. Students can choose from approved classes to fulfill both foundational knowledge requirements, then choose among small selections of classes to fulfill each mandatory section requirement. For instance, Stanford requires all students meet both a "breadth" and "depth" requirement, choosing from a preapproved series of classes to do so.
Afterward, students can choose to specialize in one of up to 10 different niches. These specialties range from theoretical computer science to real-world computing, information management, and analytics. Each of these specialties will potentially allow for credit to be transferred from either a previous bachelor's program or work experience. However, any transfers must be approved by the student's advisor.
MASTER OF ENGINEERING IN ELECTRICAL AND COMPUTER ENGINEERING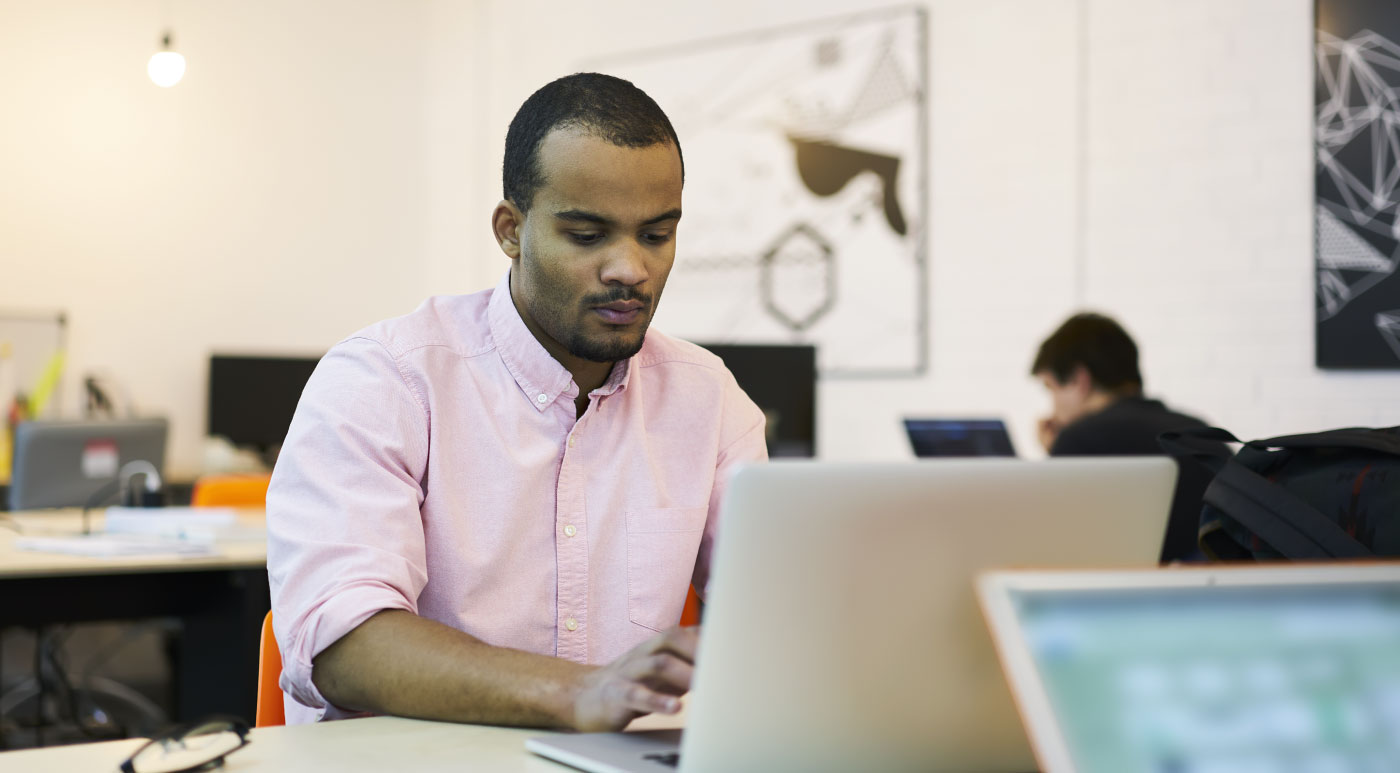 Cornell Tech is a separate school from the main Cornell University campus in Ithaca, NY. Cornell Tech located on Roosevelt Island, in New York City, and has lots of open space to foster further creativity and encourage long, thoughtful walks. The campus is currently under substantial development and is supposed to represent a much more modern university with an emphasis on digital development and computer science pursuits.
Cornell Tech's faculty is drawn from a vast pool of entrepreneurs and industry experts. People from around the globe are ready to teach students what they need to know to succeed in this fast-paced industry. The faculty is made up of engineers who already have plenty of real-world experience. They help program participants to distill their biggest ideas into functional prototypes ready for presentation to actual investors and fellow collaborators. 
The alumni network is also exceptionally bright and focused on computer engineering. More than 50 startups have been founded by Cornell Tech alumni since 2014. That's far and away more than the number of startups most universities can claim. Cornell Tech is particularly devoted to startup culture and success, especially for women and minorities.
The Master of Engineering degree can be completed in as little as one year, just half the time required for most other master's programs, regardless of the subject. The curriculum highlights laboratory projects and combines theoretical principles and understanding so that students are ready to create their own projects and develop the future the way they intend.
There are lots of opportunities for cross-disciplinary teamwork with various industry leaders at Cornell Tech, and startup ideas are given room to breathe, and the potential for internships or job opportunities through networking is exceptionally high in the program. Social butterflies will find that they exceed here, even more than they do elsewhere.
The curriculum emphasizes physical computer design and lots of new robotic systems techniques. The total number of credit hours required is either 30 or 32, depending on the exact classes a student chooses. Many of the courses are particularly advanced or focus on ultramodern concepts that lots of other computer engineering universities haven't yet advanced to. These classes include topics like virtual and augmented reality, natural language processing, and chip-based machine learning. Future business leaders will also appreciate courses that teach them how to lead in today's digital environment, or how to manage projects or studios. 
In addition to regular classroom work, all students must complete courses in the Studio program, which is a cornerstone of the Cornell Tech practice. The Studio is where most of the opportunities for collaboration emerge. In this open space area, students learn to build their independent projects and hear from guest speakers who share their stories of success and failure, to prepare students for the future. Some famous previous guests have included Eric Schmidt, of Google, and Alex Winter, an actor and filmmaker.
Even online, students can feel the Studio spirit. Creativity and collaboration are key at Cornell Tech, and its use of modern digital technology allows students to participate in various discussions and developments, even from across the country.
MASTER OF SCIENCE IN COMPUTER SCIENCE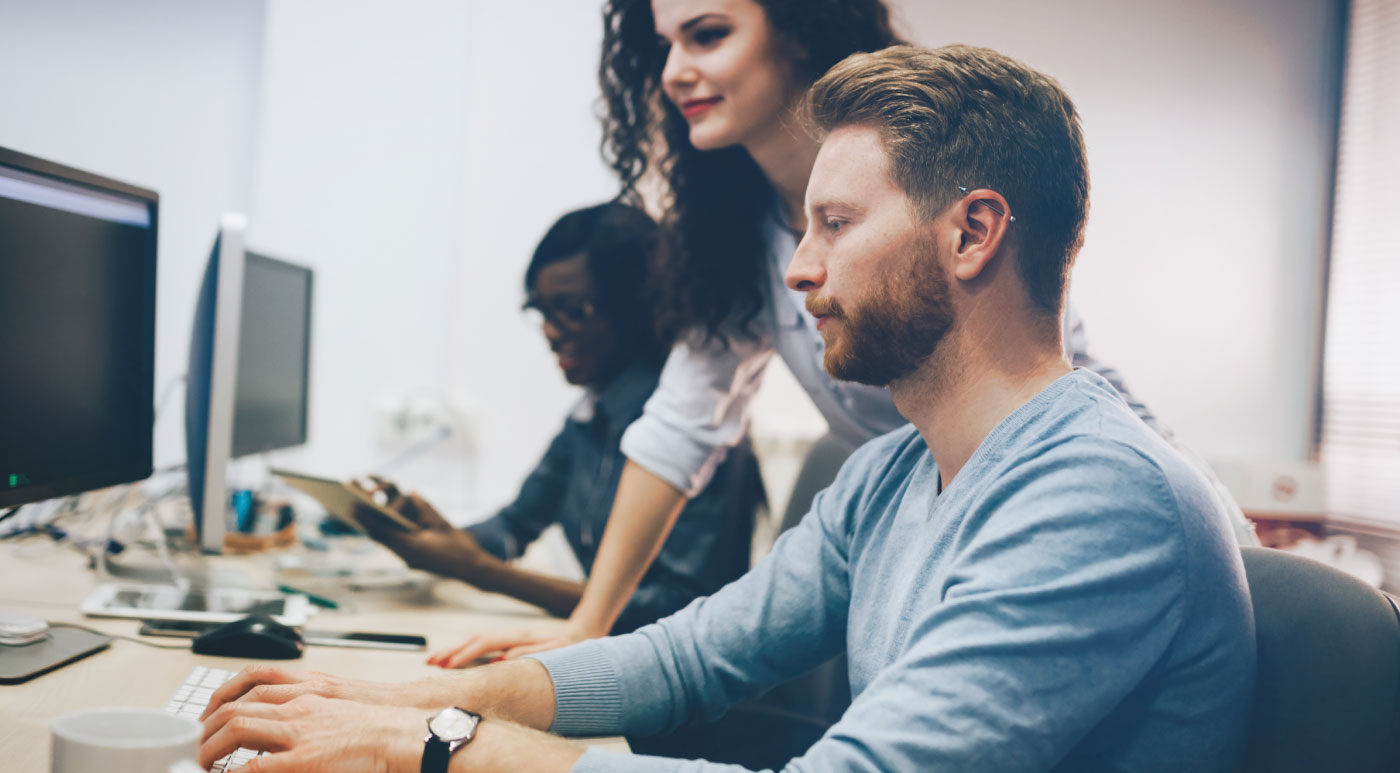 Located in sunny southern California, UCLA has rapidly developed into an international university with a student body and faculty pool that comes from all around the globe. This is bolstered by UCLA's extensive online program.
In terms of financial aid, UCLA is one of the better choices available in the feld. More than half of all UCLA students receive some form of financial assistance, with 34% of them receiving Pell grants. There are also other financial aid opportunities available, depending on the school one applies to; many schools have program-specific grants and scholarships for students to take advantage of. 
UCLA's teacher-to-student focus is great, too; 70% of classes have fewer than 30 students enrolled. This ratio continues into the online format, meaning that the faculty has more time to focus on each student's needs or schedule, as needed.
The CS department is a part of the School of Engineering and Applied Science. This school was the birthplace of the Internet, in 1969. The development has had a tremendous impact on the world's culture and development and led to many other discoveries and innovations in the discipline of computer science as a whole.
The department's student-to-teacher ratio is even better than that of UCLA in general, falling as low as six students for every instructor. UCLA places a high priority on student-teacher relationships, and especially those students form with advisors. Because of this, the school also offers many teaching apprenticeships.
UCLA equips students with the ability to proceed straight from the master's program into a Ph.D. program. The master's program focuses on both the development and application of students' learned technical skills and knowledge, rather than careers in academia.
Applicants should submit all application documents as early as possible, as the university only has a single acceptance window for the fall semester. Unlike other universities, UCLA's acceptance window is quite early, closing in December.
Typical master's degree completion at UCLA takes between five and six quarters. Online students can move a bit more quickly than in-person students, if they enroll in multiple classes at once. However, students can also choose to work through the curriculum more slowly, if they prefer.
At UCLA, students choose between a thesis or capstone track. The thesis track requires completion of seven formal courses, for 28 credit hours, in addition to a master's thesis and its related research and development. The thesis must be approved by a committee, and research performed during its development does will count toward a higher credit total.
The capstone track requires students to complete 36 credit hours of formal coursework and a specialized project. The project is developed with a faculty advisor and finally presented for review by three members of the CS department.
Whichever track they choose, all students are free to specialize in a particular area of computer science focus. While these are not true concentrations like some other universities offer, they still allow students the opportunity to prepare for career options in dedicated fields like research and development or information management.
OTHER NOTABLE PROGRAMS
#11. Carnegie Mellon University
Location: Pittsburgh, PA
Degree: M.S. in Computer Science
Net Price: $30,847
#12. Texas A&M University
Location: College Station, TX
Degree: Master's  in Computer Engineering
Net Price: $19,118
#13. University Of Pennsylvania
Location: Philadelphia, PA
Degree: Master of Science in Engineering in Computer & Information Science (CIS/MSE)
Net Price: $26,266
#14. University Of California—​Irvine
Location: Irvine, CA
Degree: Master of Science in Computer Science
Net Price: $15,014
#15. University Of Washington
Location: Seattle, WA
Degree: Master of Science in Computer Science
Net Price: $9,765
#16. Ohio State University
Location: Columbus, OH
Degree: MS in Computer Science and Engineering
Net Price: $18,694
#17. University Of Virginia
Location: Charlottesville, VA
Degree: MS Computer Engineering
Net Price: $17,845
#18. University Of Southern California
Location: Los Angeles, CA
Degree: Master of Science in Computer Science
Net Price: $36,161
#19. Massachusetts Institute Of Technology
Location: Cambridge, MA
Degree: Master of Computer Science
Net Price: $18,971
#20. University of Michigan Ann Arbor
Location: Ann Arbor, MI
Degree: MS EECS
Net Price: $16,856