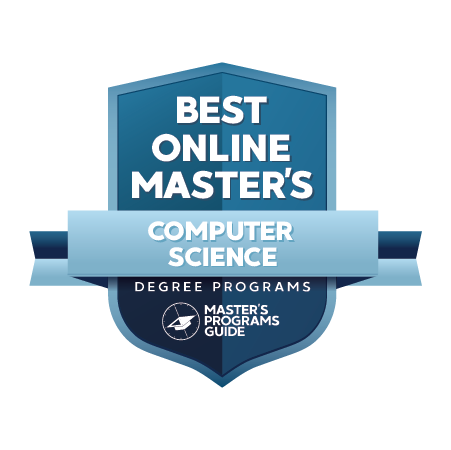 As the world has grown more computerized, the field of computer science has grown to the point that some part of it touches nearly every aspect of everyday life. As East Carolina University puts it, "In practical terms, aspects of computer science can be felt all around us; from systems that facilitate near-instant communication to advanced robotics used in a range of manufacturing activities." Because of that, there may be no more pervasive field of study than computer science, and barring some kind of global catastrophe, life isn't returning to its analog past.
A master's in computer science, therefore, feels like a safe bet as far as degrees go, with too many applications to list here. Well, Stevens Institute of Technology gives it a shot: programming languages, operating systems, database management systems, cybersecurity applications, software engineering, computer graphics, computer networks, and cloud computing. The point is, a lot of opportunities await in the world of computer science, and an advanced degree in the subject will only open more doors. Because the field is so broad, relevant statistics can be hard to come by.
The high oracle of labor data, the U.S. Department of Labor's Bureau of Labor Statistics, groups 18 jobs under the catchall of Computer and Mathematical Occupations, which includes computer and information research scientists, software developers, database administrators, computer network architects, actuaries, and more. That's quite a spread, with each discrete field having a different number of available jobs, job growth rates, and average salaries. On a macro level, the BLS estimates a staggering 4,261,460 jobs falling under the "computer and mathematical occupations" umbrella, with an average salary of $89,810.
Unsurprisingly, the number of master's degrees in computer science awarded yearly has climbed steadily since 2000. The National Center for Education Statistics notes a 14% jump between 2005 and 2011, the most recent years for which data is available, and there's no reason to believe growth has slowed down since – if anything, it's probably more than 14%, especially with expansion in the field (like the acceleration of cloud computing) and the increased ease of distance learning since the National Center for Education Statistics last surveyed the landscape. That's the thing about computer science: As technology advances, new opportunities arise, and the field can change so quickly that some jobs didn't exist a decade ago, and plenty more will arise as time passes.
Therein lies the challenge of a computer science degree as well: Change can quickly render skill sets obsolete. Continuing education is just part of the gig, whether it's a formal degree or maintaining awareness of what's going on in the industry. The schools on our top 10 list understand this, and many make an explicit effort to balance the theoretical foundations of computer science that don't change all that much with practical coursework to prepare students for what's happening today and in the future. You can't futureproof everything, but universities at least want students to have the tools to adjust with the times.
COMMON APPLICATION AND ADMISSION QUESTIONS
As we have mentioned in other stories about online learning, one of the main things to know, regardless of the field of study, is that online schooling is heavily regulated by the states. If a university wants to enroll a student from another state, it needs that state's permission to do so. Thankfully, all of these entanglements were streamlined by the passage of the State Authority Reciprocity Agreement, wherein states agreed to a set of baseline standards for distance learning. If two states are both SARA members, they don't need to jump through a bunch of hoops to offer online learning within each other's boundaries. The wrinkle? California, which just happens to be the most populous U.S. state and home to hundreds of colleges and universities, doesn't participate in SARA. That means out-of-state schools have to negotiate individually with California for access.
If this sounds confusing, that's because it is. The good news is that all universities that offer online learning post their regulatory information on their websites, and the National Council for State Authorization Reciprocity Agreements also has a directory. Another big thing to understand before undertaking online education? It's not easier than its on-campus counterpart. While learning is asynchronous – meaning students watch videos of lectures and consume other course materials on their own time – that in no way makes the programs cakewalks. Though estimates can vary, a good rule of thumb is to expect to spend at least 10 hours per week per class (that time includes lectures) on coursework, which is why part-time students tend to limit their studies to one course per semester.
At that rate, it takes three or four years to complete a degree, though some can be finished in as little as a year. In short, don't expect to sleepwalk through a master's in computer science, especially with all of the high-level mathematics involved. There's one more thing to know about distance learning, about exams. Many schools require them to be proctored, meaning someone has to monitor you while you take them. This service is often offered at libraries and schools near your location – the National College Testing Association lists accredited testing centers nationwide – for a fee that varies depending on how long the test takes. 
When it comes to computer science master's programs, nearly all of those in our top 10 require a bachelor's degree in a field related to computer science. Even those that don't still require students to bone up on their knowledge with some introductory courses – which don't count toward master's credit – before diving into their master's studies. Don't count on a STEM degree covering your bases, either. You may have to take the same kinds of introductory classes as someone who rolled up with a communications degree.
The emphasis is on "may"; if you can prove you've taken similar coursework or, in some cases, have relevant professional experience, those requirements may be waived. Some schools require the GRE, with specific scores, but most on our list don't force students to take the test. Plan to write a statement of purpose and procure some letters of recommendation, though, as most schools request them. Course availability follows each university's campus schedule, with the usual fall, spring, and summer sessions. Expect to create a plan of study laying out your expected track before classes begin, or right after they start. Those are created in conjunction with a faculty advisor. Finally, few of the schools on our list require, or even offer, a thesis track for their computer science programs. With so much emphasis on the practical use of the knowledge gleaned from a master's degree, there's less of a need to summarize it all at the end of your studies with a report and presentation.
WHAT ABOUT FINANCIAL AID & SCHOLARSHIPS?
Nothing comes cheap, especially in education, and this is doubly true for advanced degrees. One of the main selling points of online learning is cost, next to convenience. A degree you earn at home, either part-time or full-time, will naturally cost less than its on-campus sibling. In some cases, textbooks may not even be required, and students really only need a computer and a fast internet connection to complete their coursework. Surprisingly, distance learners are often still subject to in-state or out-of-state tuition (at least for public schools), though some universities don't differentiate. We calculate our cost per academic year using tuition as a starting point and factoring in financial aid opportunities. The average cost of programs in our top 10 is $18,602, and the median is $15,300.
Because these are part-time programs designed for working professionals, the first place people should look for financial aid is their current employer, if they have one. Many companies offer reimbursement or partial reimbursement of continuing education related to their employees' work, and it's pretty easy to make a case for why a master's degree would help you (and them). The second place to go is the U.S. Department of Education's Federal Student Aid program, where students fill out a Free Application for Federal Student Aid to see what they qualify for. The site also has a tool called the FAFSA4caster, which provides an early estimate for financial aid eligibility. The Federal Student Aid website itself offers a ton of useful information, from breaking down the different types of aid to explaining eligibility criteria. There's even a whole section on repaying student loans.
Loans remain the most obvious "choice" to pay for schooling, because some people may have no other option. The recent flurry of headlines about bad student loans and crippling student-loan debt has shined a bright light on this industry the past few years, and the Federal Student Aid site gets into it. The site helps people understand repayment (there's even a repayment calculator) and delinquency/default, offers information on loan consolidation and deferment, and has a super-important section on avoiding loan scams. It's an excellent place to start before diving into the morass of financial aid opportunities that await. Everyone wants scholarships and grants; scholarships tend to be based on merit, and grants on need. Because far fewer people pursue graduate degrees than undergraduate ones, there are fewer scholarships for advanced degrees – but there are still plenty of options.
Universities have their own sets of scholarship and grant opportunities, as will the states in which they reside. Private industry is another biggie, particularly with computer science. As a STEM field – let's hear it for T! – computer science has a lot of individuals, corporations, and organizations looking to fund people's educations. That's especially true for underrepresented minorities and women, because diversity remains such an issue in STEM fields. Veterans also have a lot of help. U.S. News & World Report even ranks universities by their friendliness to veterans (calculated by how much they participate in federal programs to help veterans and active-duty military pay for their studies). Veterans and active-duty military should also check out the Post-9/11 GI Bill, which provides funding for college. Because these are online programs, students aren't eligible for assistantships or research programs on campus, but they may still qualify for the Federal Work-Study program, which provides part-time jobs related to students' field of study.
HOW MUCH CAN I MAKE WITH A MASTER'S DEGREE IN COMPUTER SCIENCE? 
"How much will I make" is always the question, isn't it? In the case of computer science, there's no easy answer, because the field is so vast and comprises so many different job titles. As mentioned earlier, the BLS groups most jobs in this industry in the "major group" of Computer and Mathematical Occupations. The group includes many types of work – actuaries? – so conclusions drawn from there should be taken with a grain of salt.
When adding up all the data for these various jobs, the average salary is $89,810, with people in the top 25% pulling down an average of $114,130, and those in the top 10% $144,830. Dive deep into the specific jobs included in that group and the numbers feel a little more specific. Software application developers, for example, earn an average annual salary of $106,710. Their systems software counterparts bring in $111,780 on average; database administrators, $89,050; Computer network architects, $107,870; computer programmers, $87,530; Computer and information research scientists, $119,750. The list goes on and on, and even the mighty BLS can't capture all of the positions out there that fit under the broad definition of "computer science." So, the short answer to "How much will I make?" is basically "A very good living."
The top-paying industries for this kind of work, per the BLS, may surprise you: Transit and ground passenger transportation takes the top spot, with $120,890 for an average salary. Aerospace product and parts manufacturing comes in second, with semiconductor and electronic-component manufacturing in third. The industry with the greatest number of these types of jobs? The answer, brought to you by Captain Obvious: computer systems design and related services. Insurance carriers come in at number five, so we officially rescind our smirking comments about actuaries. It will probably surprise no one that California is home to most of these jobs, followed by Texas and New York, though people working in Washington State earn the most on average, $107,020. The metropolitan hotspots won't come as a surprise, either: New York, Washington D.C., Silicon Valley, and Seattle. (Although maybe it's surprising that San Francisco comes in 10th, below Boston, LA, Atlanta, Dallas, and Chicago.) The ones in San Francisco make the most money out of any metropolitan area – $124,880 on average – because the city is almost impossibly expensive.
Again, all of these numbers are averages for computer-related jobs on a macro level, so expect some significant variations – hopefully, good ones – once you figure out what kind of job you want and where you want to live. As we said, this is an industry where a breakneck pace is the norm, and changes are constant. A lumbering government agency like the BLS can't be expected to keep up. The main thing to know – and savor – is that a master's degree in computer science generally provides for a good salary after graduation. If nothing else, it's a field geared toward the future, not the past. When it comes to degrees, that's the best place to be.
Check out our ranking of the 10 best online master's in computer science degree programs! 
MASTER OF COMPUTER SCIENCE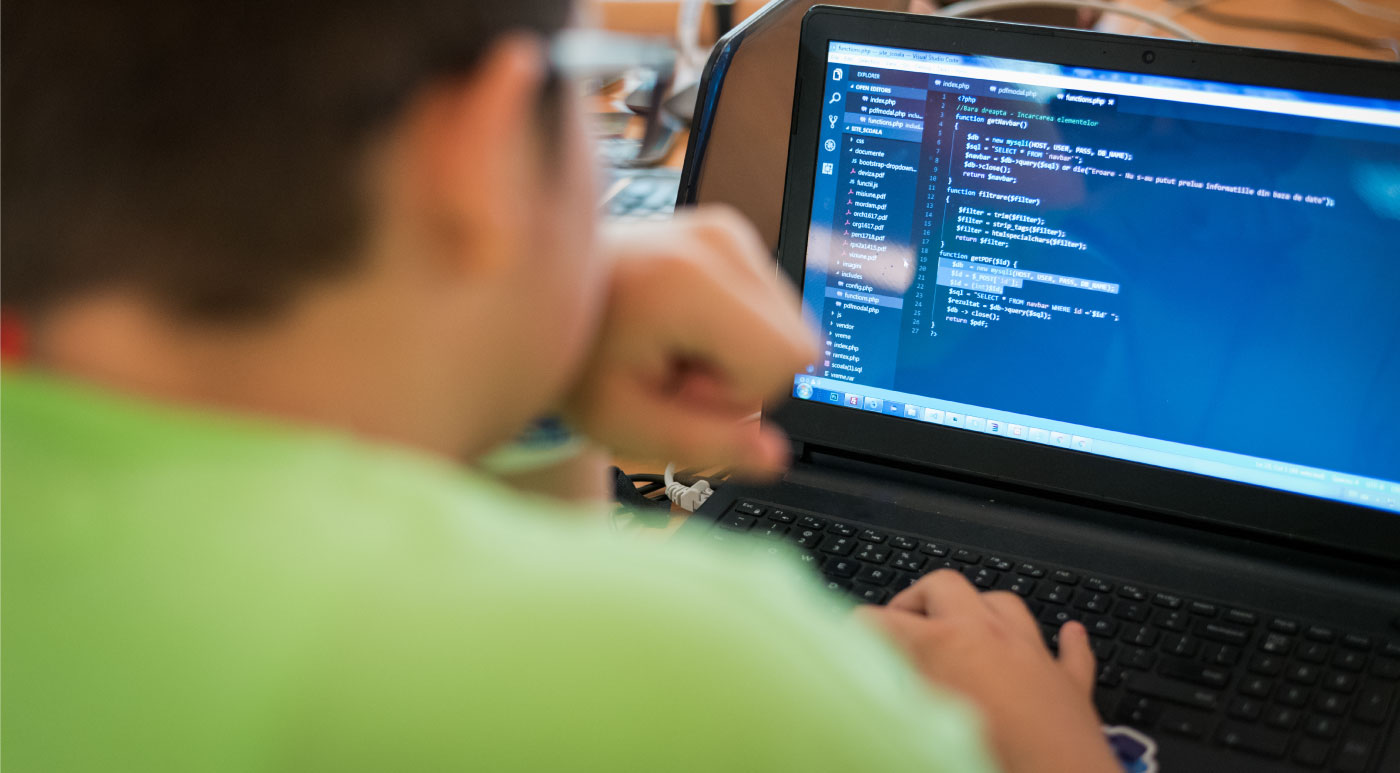 North Carolina State University – NC State to its friends – was founded in 1887 as the North Carolina College of Agriculture and Mechanic Arts. It was 73 years before the university delved into computer science, but it wasted no time. In 2012 alone – the most recent year for the data listed on its website – the school conferred 192 master's degrees in computer science-related studies. The place attracts a lot of students, and its U.S. News &7 World Report rankings may have something to do with it: No. 6 in Best Online Graduate Computer Information Technology Programs, No. 8 for Best Online Graduate Engineering Programs, and No. 9 for Best Online Graduate Education Programs for Veterans. Its Master of Computer Science, which the school describes as a "terminal professional degree," is designed for working professionals, so it keeps the curriculum flexible: It's based only on coursework, with no thesis, research, or final comprehensive exam required for graduation. The goal of educating as many people as possible also comes through in the almost apologetic way the College of Engineering lays out its admission requirements.
Because computer science is a technical degree, people need a technical background in three specific areas: mathematics (calculus, statistics, discrete math, linear algebra), programming and algorithmic thinking (object-oriented programming, data structures, algorithm analysis), and computer systems (computer organization, operating systems). The site specifies the corresponding NC State courses for these areas, adding, "Only you can judge whether courses taken elsewhere are 'close enough' or whether work experience or self-study substitutes for some of the classes," but says the faculty expects students to know all of that stuff. "Our purpose is not to keep people out of computing or discourage pursuit of a graduate degree. It is just the opposite!" This is probably the most empathetic admissions page of any university anywhere, understanding yet forceful. ("We do not admit conditionally or provisionally.")
Otherwise, the admission requirements are standard: undergraduate degree, transcripts, GRE (no minimum score is specified), three letters of recommendation, a personal statement, and a résumé. The program itself requires 31 credit hours to graduate, which students map out at the beginning of their studies: nine in core courses, one in an orientation, 12 computer science graduate electives, and nine more computer science graduate electives or other "restricted" electives (graduate-level courses from within the College of Engineering or College of Sciences). Within the core requirements, courses are divided into theory and systems categories, with students taking one from one category and two from another (their choice).
Theory is just that, with courses like Computational Applied Logic and Theory of Computation, whereas Systems courses dig into topics like Database Systems, Artificial Intelligence, and Operating Systems. Students typically enroll in one or two courses each semester, and NC State's "continuous enrollment" rule specifies that they must remain registered at the school for every fall and spring semester until they complete their degree (which must happen within six years). They'll also need to maintain a 3.0 GPA to graduate. Like other schools with distance-learning programs, NC State doesn't distinguish between its online and on-campus students, and it offers a suite of amenities for distance learners, such as a Virtual Computing Lab, which allows students to reserve a computer with specific applications (such as Matlab, Maple, SAS, Solidworks, etc.) from a distance, and then access it via the internet. Pretty cool, as is the cost of the program: $14,771, well below the average for schools in our top 10.
MASTER OF SCIENCE IN ENGINEERING, COMPUTATIONAL ENGINEERING CONCENTRATION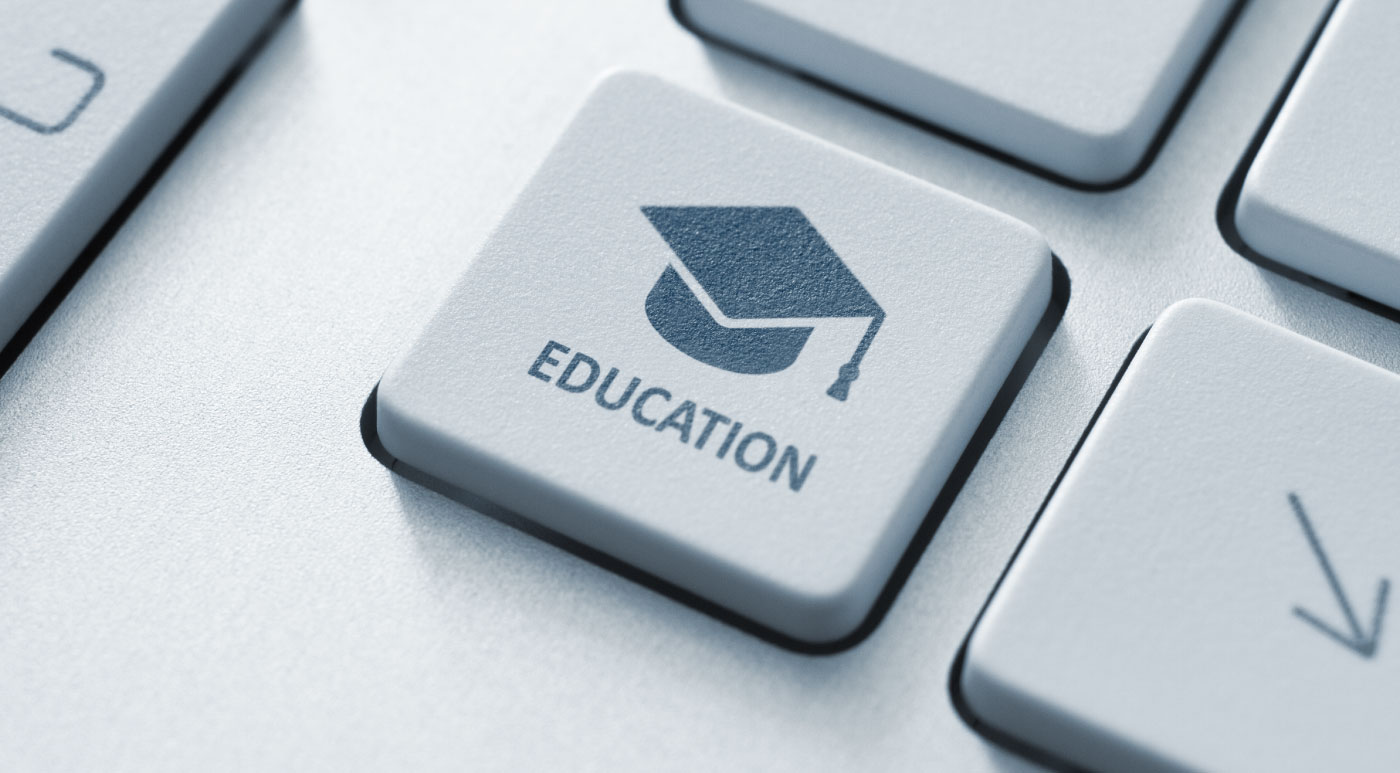 According to U.S. News & World Report, only four schools rank higher than Purdue among the nation's Best Online Graduate Engineering Programs. The same is true for the Best Online Graduate Engineering Programs for Veterans. When it comes to cost, only one school in our top 10 beats Purdue's tuition of $11,898 per academic year. That makes Purdue a formidable competitor on this list, and its interdisciplinary engineering master's backs it up. Computer Science is a concentration within the MS degree that was created for professionals looking to bolster their knowledge and get a leg up in their careers. Purdue describes the program as its "most flexible online master's," and it offers a variety of courses in bioinformatics and computational biology, databases, distributed systems, computational science and engineering, data mining, and graphics and visualization. Sound technical? It sure is. That's why Purdue all but requires prospective students to have a bachelor's degree in engineering (and a minimum 3.0 GPA, with basically no exceptions) from a university accredited by the Accreditation Board for Engineering and Technology (or "one with equivalent standards"). Students who have a bachelor's in science, mathematics, or technology must have completed two college-level engineering calculus courses and one differential equations or linear algebra course.
Again, Purdue isn't messing around. People who have all the prerequisites will also need a statement of purpose, transcripts, three letters of recommendation, and a current résumé. The master's program requires 30 credit hours for the degree, with 15 coming from engineering courses and 12 from computer science courses. The remaining three hours come from engineering, math, statistics, or more computer science classes. Among the computer science curriculum, students take courses covering standard issues (Operating Systems, Database Systems, Data Mining), specialized ones (Cryptography and Data Security, Statistical Machine Learning), and those that might prompt them to ask, "Can I get a job at Netflix now?" (Algorithm Design, Analysis, and Implementation).
Not every class is offered every semester, and their availability online also varies – Parallel Computing, for example, won't be around again until the spring of 2021 – so students will need to factor that into their plan of study. The program offers thesis and non-thesis options, and the school says most of its students complete their master's in three-plus years. That's taking one course per semester (each is 16 weeks long) and occasionally taking another during the summer (eight weeks). All courses require roughly nine to 12 hours of work per week. All lectures are delivered via streaming video, posted online shortly after they're taught on campus, and can be watched at any time. Naturally, students need to complete their assignments at a specified time, and all exams must be proctored. If all of this sounds interesting, but you still aren't sure, Purdue offers a number of virtual open houses throughout the year, which consist of a 30-minute presentation followed by a Q&A. Sample question: "So, about all this math: Is it really necessary?" Presumed answer from Purdue representative: "Yes." Then, awkward silence. 
MASTER OF SCIENCE IN COMPUTER SCIENCE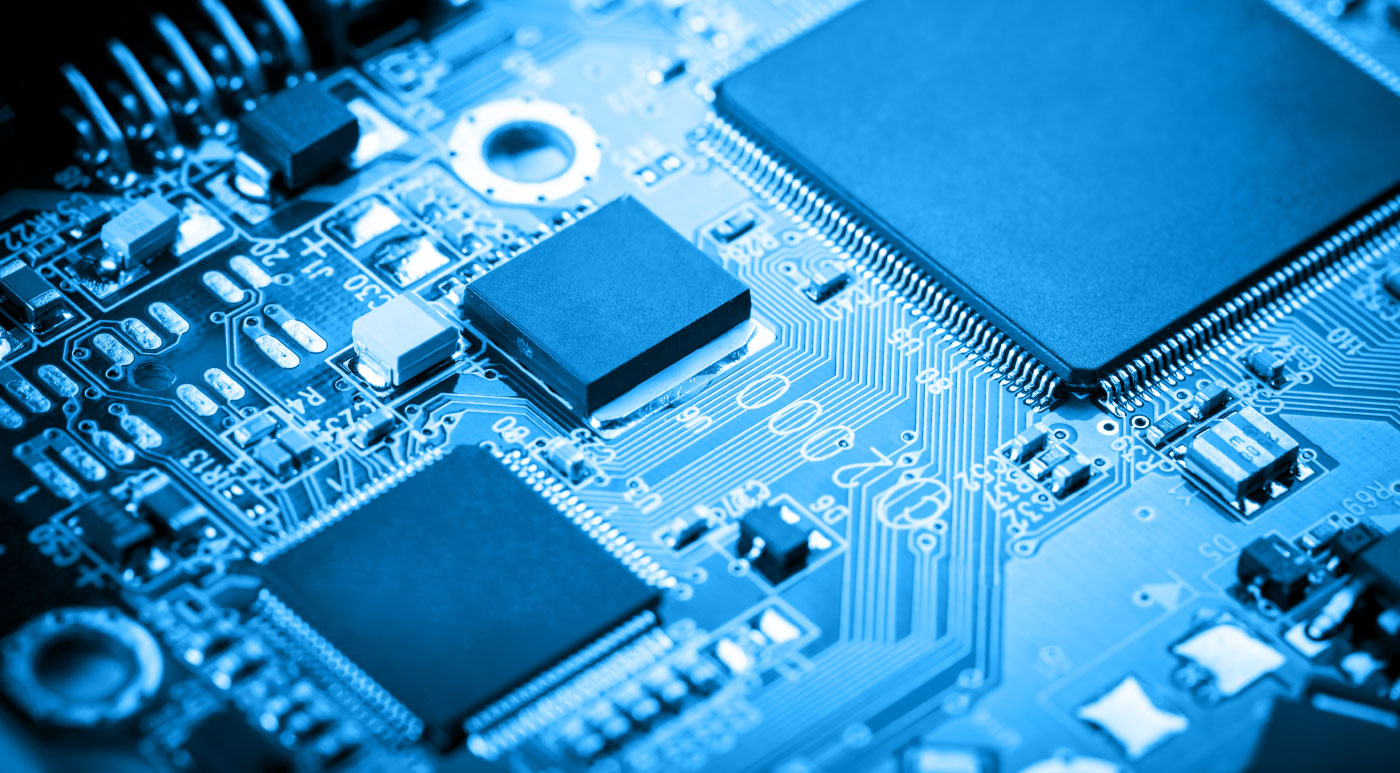 Sure, plenty of universities offer programs, but do they offer them in a massive online format? That's what Georgia Tech calls its distance-learning program, where a slew of courses are available free and online to anyone with an internet connection. In fact, Georgia Tech claims to have the first Master of Science in Computer Science available entirely online, though it's a bit more rigorous than watching a bunch of lectures for free. The program is the result of a partnership among the university, AT&T, and the education company Udacity, which unites "leaders in education, MOOCs, and industry." ("MOOC" means "massive open online courses.") The program has enrolled 10,000 students since 2014.
To get in, students need an undergraduate degree in computer science or a related field with a 3.0 GPA or higher. Georgia Tech says this is a "preferred qualification," because it evaluates applications on a case-by-case basis; but for those who don't have that, it notes "work experience will not take the place of an undergraduate degree." Applicants also need to submit a "career objectives and background essay," along with a statement of purpose, résumé, and letters of recommendation. The good news: There is no need to take the GRE, as Georgia Tech doesn't require it. The program costs $16,950 per academic year, a little below the average for schools in our top 10. 
Students seeking a master's degree must complete 30 credit hours, 12 to 15 of which must come from one of the four specializations offered by the program: Computational Perception and Robotics, Computing Systems, Interactive Intelligence, or Machine Learning. Within each specialization are courses that have been produced for the Online Master of Science in Computer Science. For instance, students opting for the Computational Perception and Robotics program can choose from a variety of courses enabling our future enslavement by robots, such as Artificial Intelligence, Machine Learning, Computational Photography, Computer Vision, and Artificial Intelligence for Robotics. (Honestly, it's like no one at Georgia Tech has ever seen The Terminator.)
The remaining credit hours beyond specialization courses are filled by electives. Georgia Tech says it generally takes students three years to complete the program, though the school allows for up to six. Want to finish quickly? Don't get too excited: The university enacted a rule in 2018 that students may only take two courses per semester during the fall and spring terms, and one in the summer. The school strongly recommends that anyone working full-time while pursuing a master's only take one course per semester, as they can expect to spend roughly 18 hours per week per class on coursework. In case that message still gets lost, the school puts this in bold in its FAQ:  "Be advised that each course is just as rigorous as its on-campus equivalent." Anyone thinking an online program will be easier than doing on-7campus work will be in for a rude awakening. Some courses may require the purchase of textbooks, and all interactions with classmates and instructors take place via email and discussion boards. Surprisingly for a school that's so technology-forward, Georgia Tech has no rankings for online learning in U.S. News & World Report, though its computer science program ranks No. 8 nationally.
MASTER OF SCIENCE IN COMPUTER AND INFORMATION SCIENCE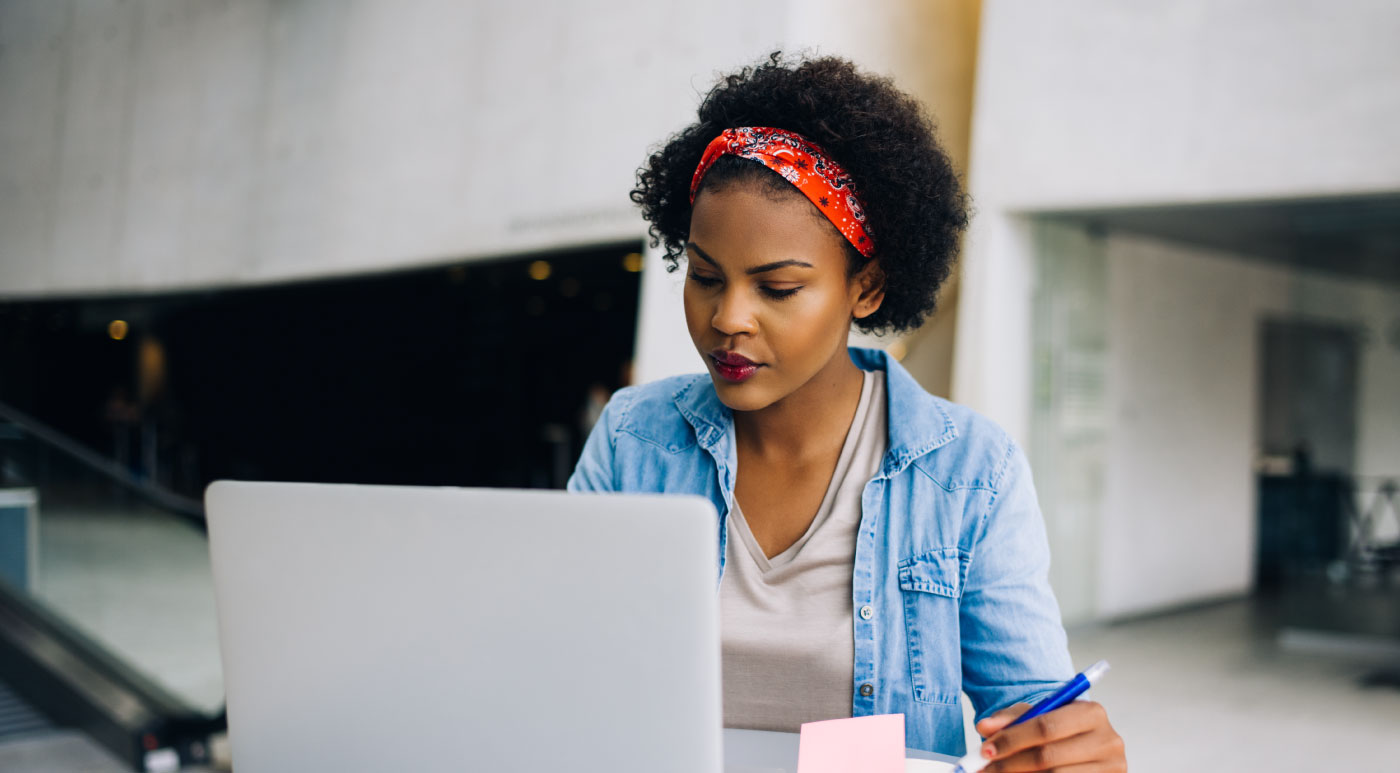 Located just 10 miles from Detroit and less than 50 from the University of Michigan's home base in Ann Arbor, Dearborn, MI is the birthplace of Henry Ford and home to the world headquarters of his eponymous auto company. In fact, the city's motto isn't so much a motto but a statement of fact: "Home Town of Henry Ford." The Ann Arbor extension of the University of Michigan owes its existence to Ford, too – it began with a gift of $6.5 million and 200 acres of land from the Ford Motor Company in 1959. While saying a silent prayer of thanksgiving to Henry Ford isn't required for its online Master of Science in Computer and Information Science program, it probably isn't a bad idea. Part of the College of Engineering & Computer Science, the MS in CIS has a 30-credit hour curriculum that includes a project or thesis option. While the program can be completed entirely online (via the popular distance-learning platform Canvas), the school also offers it on campus and in a hybrid online/on-campus format. For those who choose the in-person option, all classes are scheduled in the late afternoon or evening, to accommodate working professionals.
The program itself offers seven areas of concentration: Computer Graphics, Geometric Modeling and Game Design, Computer Networks and Security, Database Management and Analytics, Software Engineering, Systems Software, and Web Computing. Students on the project track take four courses from two concentration areas, while thesis students take two courses from one concentration area. The project track breaks down into nine hours of core courses, 12 hours from concentration courses, six from cognate courses (i.e., from outside of computer science), and three from the project. The thesis one is pretty similar, with nine hours of core courses, six from a concentration area, six from cognate, three from electives, and six for the thesis. The University of Michigan subdivides its core curriculum into three categories around subject areas: algorithms and pervasive computing, computer networks, and operating systems.
The concentration area coursework is understandably specific, with topics classes like Information Visualization for Multimedia and Gaming (for the graphics and game track), Advanced Networking and Distributed Systems (for the networking one), and Principles of Organizational Information Systems (in data management). Programmable Mobile/Wireless Technologies and Pervasive Computing, the longest course name in the school's curriculum, appears in three of the tracks. Maybe it could just go by PMWTPC? With all of those hardcore technical classes in the coursework, you'd think the College of Engineering & Computer Science would have pretty rigorous admission standards, but they're surprisingly low key: Students don't need an undergraduate degree in computer engineering or a related field, though those who do have one receive preferential treatment. That said, prospective students need to have completed coursework in calculus, statistics or linear algebra, a programming language like C++, data structures, computer architecture, and operating systems. So while U of M may not say "You need an undergrad computing degree," those prerequisites aren't exactly softballs. Still, the school does allow students to take prerequisite classes during their first two years of study, to catch up. There's no GRE requirement, and, even better, the U of M wins the price war: At $10,533, it's the cheapest option on our list. 
MASTER OF COMPUTER SCIENCE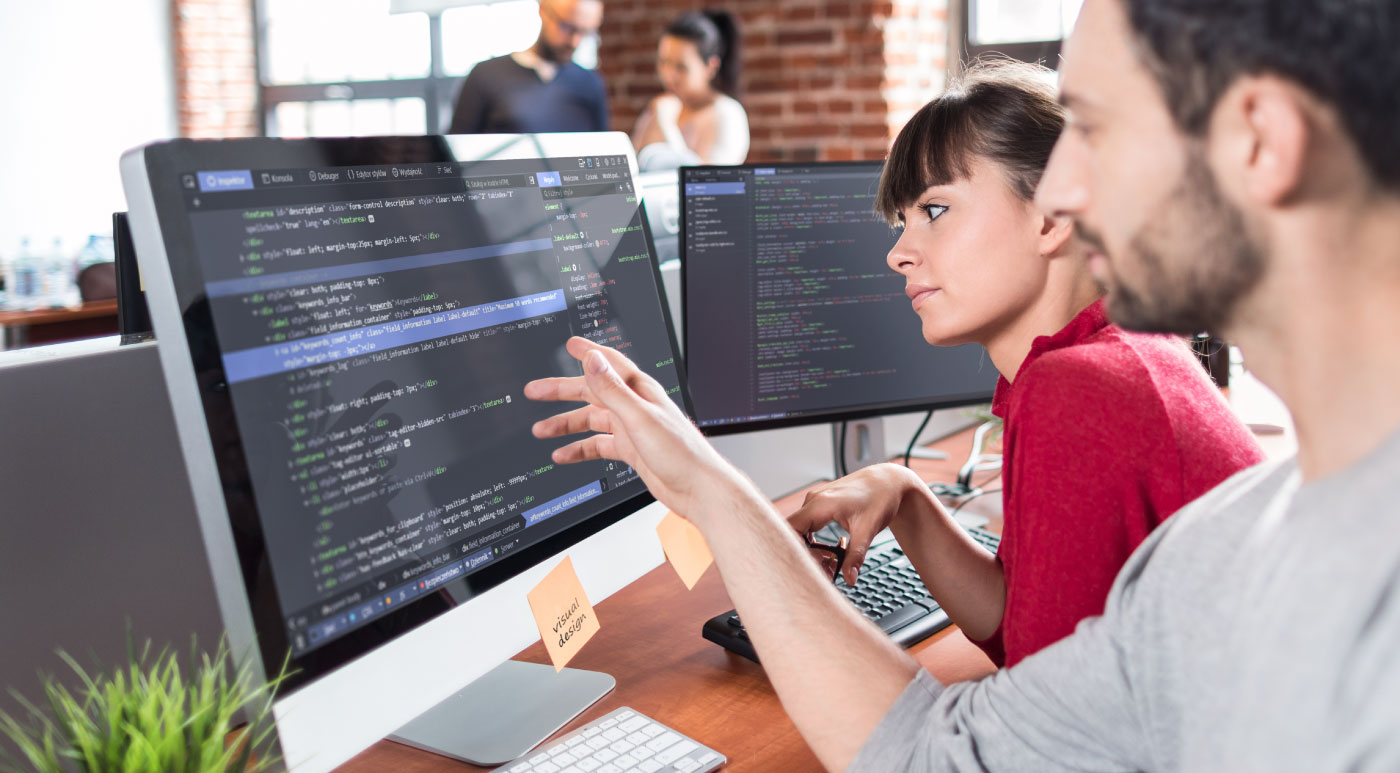 The University of Illinois at Urbana-Champaign is one of many higher-learning institutions that uses Coursera for its distance-learning programs, taking advantage of its massive open online course platform in combination with the school's faculty and teaching assistants to deliver its Master of Computer Science program. Students receive all their lectures and coursework through Coursera, which, like all distance-learning platforms, is designed to accommodate the schedules and needs of working students. What sets UIUC's program apart from others? Its No. 14 ranking among the Best Online Graduate Engineering Programs by U.S. News & World Report? That certainly helps. The $15,829 per academic year price tag, which is just about average? Sure. Being able to complete the master's program in a year? That's a biggie. As part of UIUC's Grainger College of Engineering, the Master of Computer Science program is a bit simpler in structure than others on our list: It requires coursework only, so there is no thesis option, and the 32 required credit hours come from eight graduate-level courses (at four credit hours a pop).
Four of those eight courses are in core work, but within a specialization: Artificial Intelligence, Databases, Human-Computer Interaction, Software Engineering, Scientific Computing, or High-Performance Computing. Each of these has up to three courses within the specialization. Students need to maintain a 3.0 GPA or higher in these courses to earn the degree. In addition, there's advanced coursework worth 12 credit hours, such as Foundations of Data Curation, Theory and Practice of Data Cleaning, and Practical Statistical Learning. Capping it off is an elective, in either Internet of Things or Methods of Applied Statistics. Course availability varies throughout the academic year, though some of the courses appear on a recurring and predictable schedule every year, such as each fall, spring, etc. Each course consists of two shorter Coursera MOOC courses that last four to six weeks, with additional projects and exams. 
Students consume all coursework via videos of lectures and lessons, then complete assignments and quizzes via the platform. Exams are proctored through the ProctorU service, which charges students proctoring fees based on exam times. Instructors and teaching assistants monitor students' progress and interact with them electronically. Like the University of Michigan – Dearborn above, the Grainger College of Engineering at UIUC does not require applicants to hold an undergraduate degree in computer science or a related field. They do, however, need to have completed coursework or have commensurate experience in object-oriented programming, data structures, algorithms, linear algebra, and statistics/probability, per the website. They're also "expected to be proficient computer programmers," according to the college's FAQ, with experience in various languages depending on their specialization (R for machine learning, C++ and Java for cloud computing, etc.) There is no GRE requirement, nor any need for letters of recommendation, though the school will accept the latter, especially if a letter-writer is making a case for someone who lacks experience. The program starts every fall, to coincide with the beginning of classes on campus in Urbana-Champaign, one of the nation's great college towns. 
MASTER OF SCIENCE IN COMPUTER SCIENCE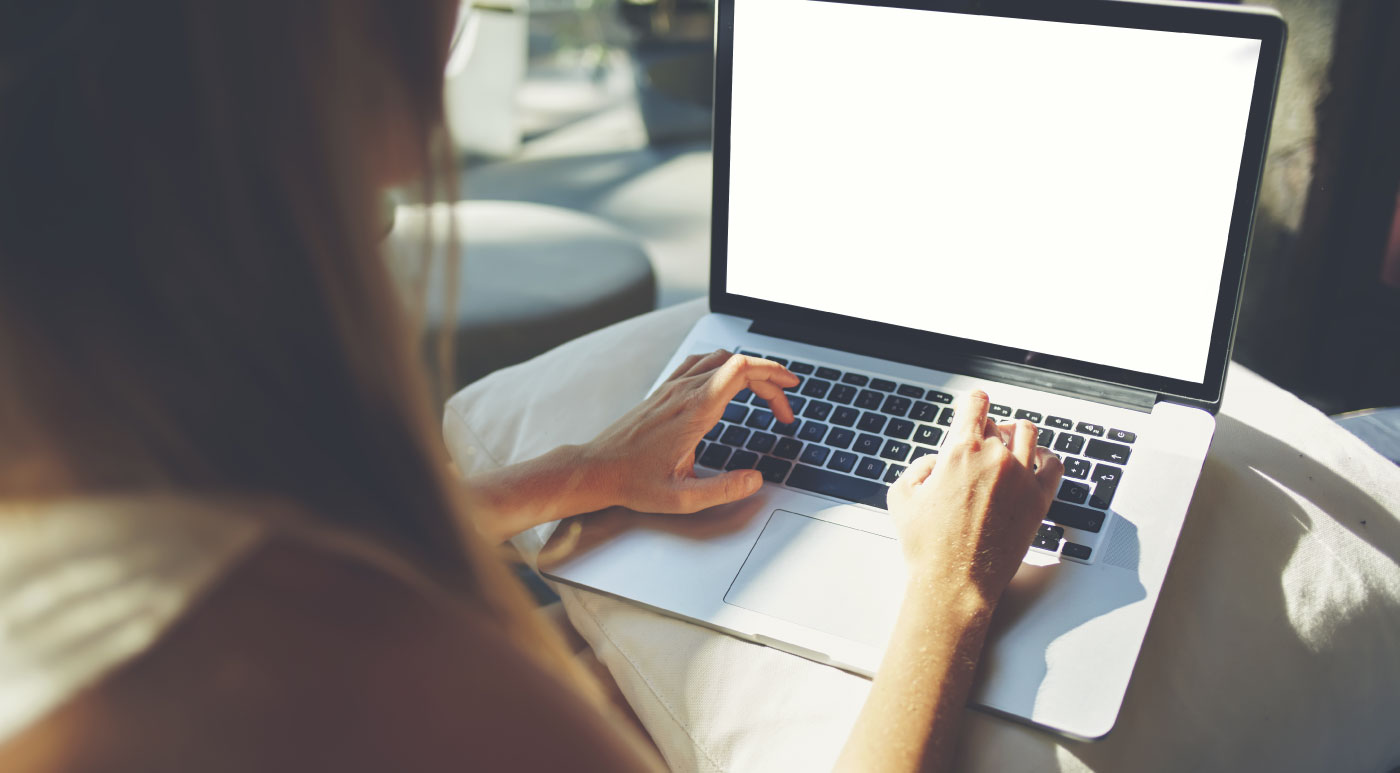 The Master of Science in Computer Science program at East Carolina University focuses on two areas: computing systems and software development. Specifically, it is concerned with theories for understanding computer systems and everything that goes into software development, such as methods, design methodologies, algorithms, and the tools of the trade. It also has a strong basis in methodology, according to its website, in testing software, methods of analysis and verification, knowledge representation and implementation, and something simpler: knowing what computing can and cannot do. (It's like that time on The Simpsons when Homer spoke into the mouse of his '90s desktop computer and said, "Computer, kill Flanders." That's, uh, not how it works.) As a school, ECU is less known outside of its region, but it touts that as an advantage: The program's small size allows for more individual attention, even for remote students. Getting in is fairly standard: Applicants need an undergrad degree with a 3.0 GPA, transcripts, two letters of recommendation, a statement of purpose, résumé, and GRE scores in the 30th percentile. 
While the university doesn't specify what type of undergraduate degree students need for admission, like other schools on this list, it expects them to have completed enough coursework to hang with the technical demands of its graduate program. To make the coursework more doable, ECU offers what it calls traditional and nontraditional pathways for its MS in Computer Science. The traditional one is designed for people with an undergraduate degree in a computing discipline, such as computer science, engineering, computer engineering, information technology, or management information systems. Those folks need 30 credit hours to complete a degree. The nontraditional pathway is for people with undergrad degrees in an analytic or quantitative discipline such as engineering, mathematics, statistics, physics, or chemistry. They must complete two specially designed bridge courses during their first semester of study – Programming and Data Structures Foundations, Discrete Structures and Algorithmic Foundations – to reach the level needed for the program. That extra coursework brings the nontraditional track up to 38 hours in total. 
Specialization in the name of the game at ECU. With only two core courses – Machine Learning and Design and Analysis of Algorithms – students are free to build a curriculum that serves their needs and career goals. There are three tracks: thesis, project, and coursework. The thesis option is built on six hours of core classes, 18 of electives, and another six for thesis research, typically completed over the course of two semesters. Students write and defend their thesis at the end. The project track produces a written report that involves "collecting research literature on a topic of interest, critically examining it, and summarizing the research in the form of a technical report." Students may also develop a software system or proof of concept for a software system for their project. Either way, they'll make an oral presentation of their findings at the end. That track breaks down to six hours of core work, 21 from electives, and three for project work. Finally, the coursework track sticks to 24 hours of electives and six hours of core work and requires a comprehensive assessment of an e-Portfolio at its conclusion. At $13,746, below the average and median prices for programs on this list, ECU is a relative bargain for everything that it packs into its MS degree.
MASTER OF COMPUTER SCIENCE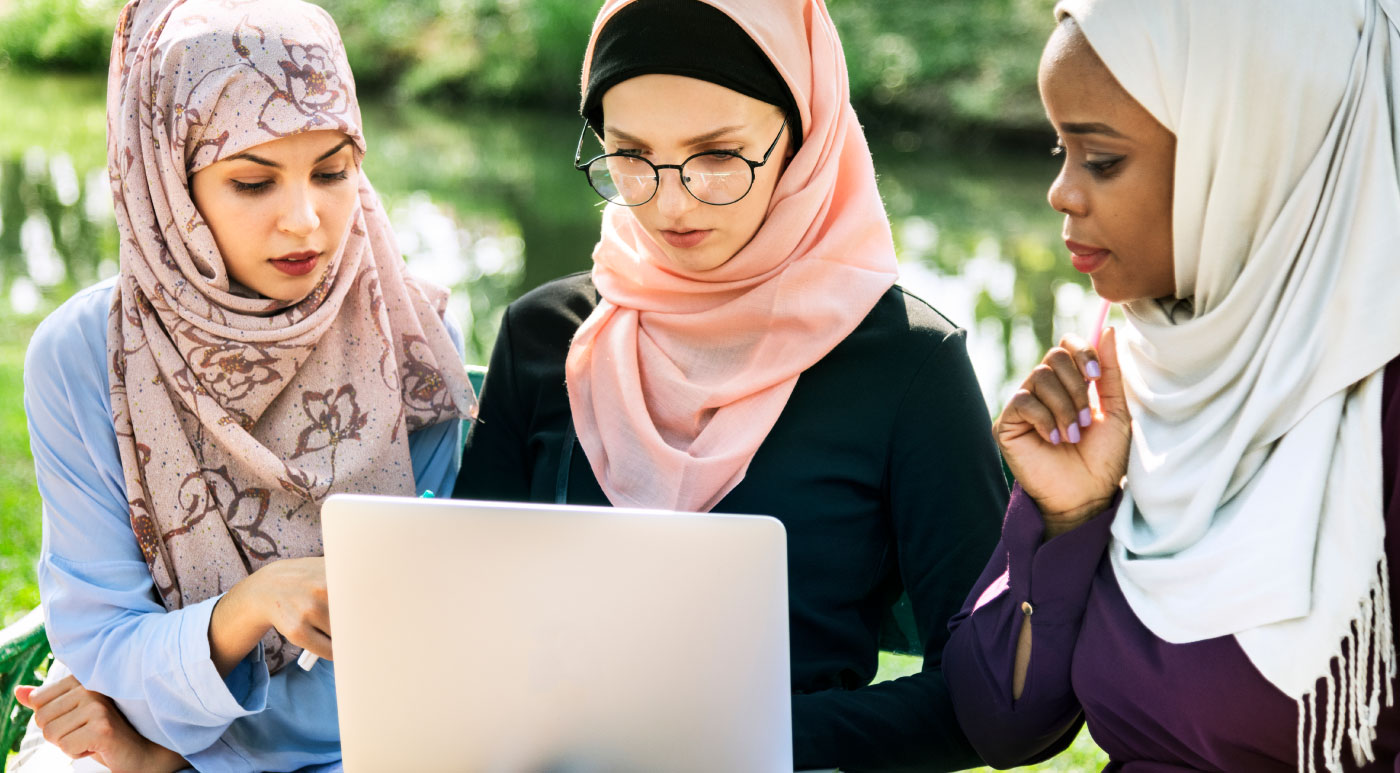 Describing its program as "highly customizable," Stevens Institute of Technology mixes the theoretical with the practical, the theoretical providing the basis for understanding the world of computer science, and the practical providing the skills to implement all that knowledge out in the real world. Continuing that real-world approach, SIT's program offers 10 areas of focus: Cloud Computing Databases; Software Development; Visual Computing and Information Services; Secure Systems; Gaming and Simulation; Mobile Systems; Modeling, Simulation, and Visualization; Network and Systems Administration; Web Application Development; and Machine Learning. With all of those specializations, it's probably not surprising that Stevens keeps core courses to a minimum, so students can focus on what interests them. They choose at least three core classes from a list of nine, such as Web Programming, Human-Computer Interaction (how sci-fi), and Advanced Algorithm Design & Implementation. The remaining 21 credits come from electives based on the area of concentration within computer science. Students eager to do more writing and research can look into SIT's thesis option, and all students must maintain a 3.0 GPA (with no grade lower than a "C") to graduate. 
To get into the program, students need a bachelor's degree with a 3.0 minimum GPA, transcripts, and two letters of recommendation. A résumé is optional, and part-time students don't have to submit GRE/GMAT scores. The school also doesn't have a litany of prerequisite coursework needed to succeed in its computer science program, though it's fair to say students need a good amount of math in their background to be able to keep up in classes like Advanced Algorithm Design & Implementation. Maybe Stevens keeps those requirements minimal because it asks a lot of the pocketbook: At $35,960 per academic year, it's by far the most expensive program on our list, nearly double the average and easily double the mean. Private schools, particularly ones located near Manhattan, aren't known for their affordability. (Stevens is located on the Jersey side in Hoboken, but still.) Maybe some of that money goes into WeCampus, SIT's online platform, a seven-time winner of the U.S. Distance Learning Association's 21st Century Award for Best Practices in Distance Learning. (That's a lot of words). 
SIT uses Canvas for lecture content and interactions with instructors and fellow students. It also uses Blackboard for web-conferencing, which gets recorded so it can be accessed at any time. There's also a web video player, called Kaltura, that is used. Each course includes a private web portal, where students have weekly discussions (via a bulletin board), get course materials, submit assignments, and the like. The format of each course varies, with a mixture of group and individual projects, exams, etc. The school notes that more technical or math-oriented courses will have less of an emphasis on weekly discussions. Most interesting, SIT requires its instructors to respond to posts or emailed questions within 24 hours, so students won't be left dangling when they need assistance. All of that perhaps accounts for SIT's relatively high placement, No. 22, on U.S. News & World Report's list of the Best Online Graduate Engineering Programs.
MASTER OF SCIENCE IN COMPUTER SCIENCE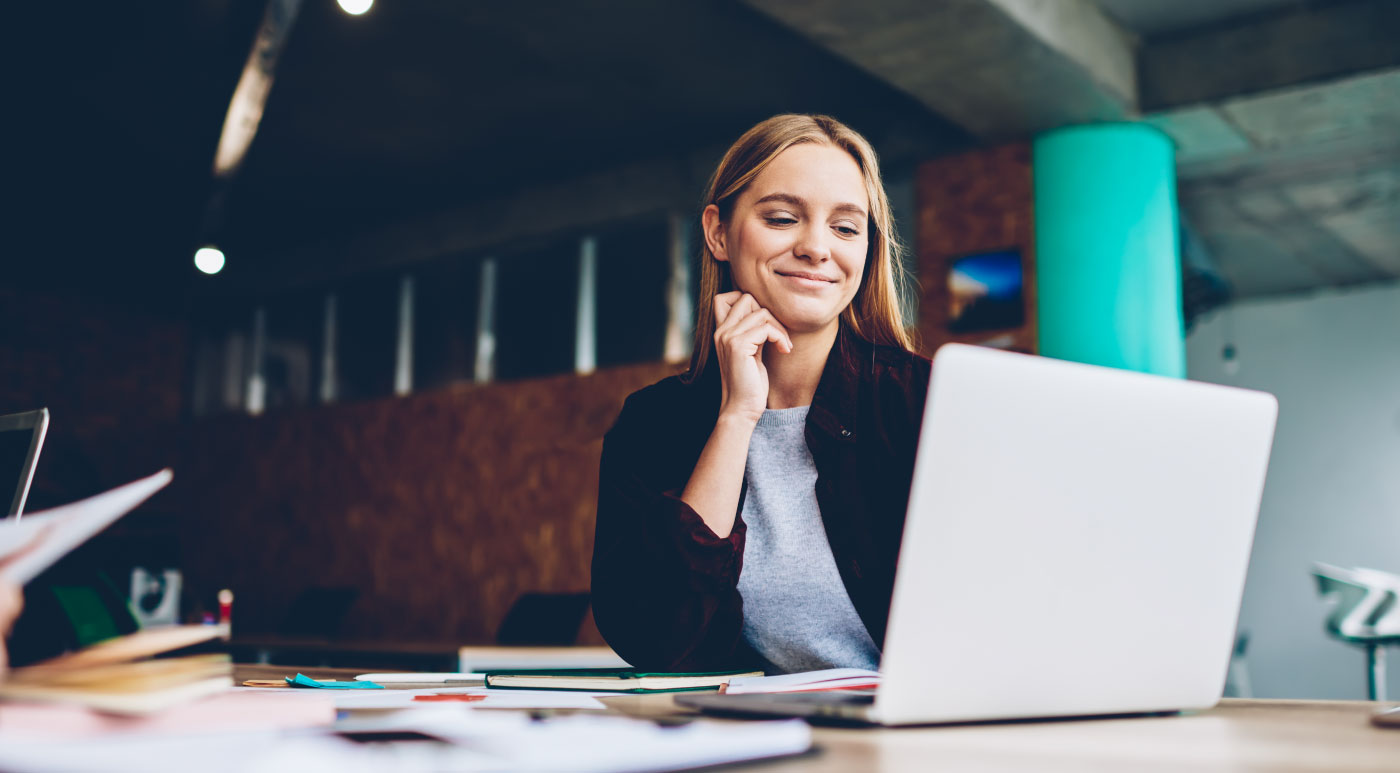 Most schools with online programs for part-time professional students try to be accommodating with their admission requirements and curriculum, but DePaul may have them all beat: While it requires an undergraduate degree, it doesn't require one from a field related to computer science, nor does it take the "You don't need a specific degree, but you need to know all of this stuff" approach of some other schools. DePaul simply builds in "introductory courses specifically designed to provide all the preparation you need" for the degree program that follows. Even more accommodating, DePaul only requires a 2.5 GPA in that undergrad degree. (Once in the program, students need only maintain that same 2.5 GPA to graduate and to maintain a C- or better in all courses.) There's no need for the GRE, résumé, or letters of recommendation – but those last two are optional. DePaul wants your business, though the cost could keep some people away: At $30,584, it's the second-most expensive school on our list. (See the above comment about private schools.) 
DePaul's program focuses on "fundamental concepts that remain constant, even as technology changes rapidly," with an emphasis on "the programmatic application of these fundamental concepts." That means the school aims to prepare students for real-world situations and focuses less on theory, while still offering courses for students who want to go into research in areas like data mining, algorithmic analysis, medical imaging, and scientific computing. Counting the six introductory courses – Discrete Structures for Computer Science, Introduction to Programming, Data Structures I and II, and Systems I and II – students need 52 credit hours for graduation. Not everyone needs to take that introductory slate, though. The requirements can be waived for people who have completed similar coursework, verified professional experience, or who have passed the Graduate Assessment Examination (which even comes with study guides).
Beyond the introductory stuff, there are five foundation courses: Applied Algorithm and Structures, Distributed Systems I, Concepts of Programming Languages, Database Technologies, and Object-Oriented Software Development. For the eight required electives, students choose four courses from one focus area (Software and Systems Development, Theory, Data Science, Database Systems, Artificial Intelligence, Software Engineering, Game and Real-time Systems, and Human-Computer Interaction), and four additional courses from any area. Those four additional courses can include a computer science capstone, thesis, research colloquium course, or research project. Students can also receive credit for a graduate internship.
DePaul's master's in computer science can be completed either online or on campus (or in combination), and the school keeps the coursework experience the same for both delivery modes. Distance learners have access to "everything in the classroom, from audio and video to whiteboard notes and the professor's supplemental materials." Videos of lectures are available within two hours of all class sessions. The assignments and projects are the same as well, as are exams, which require proctoring. It probably goes without saying that all of the lectures are conducted by the same instructors who teach at the DePaul campus on Chicago's north side. One downside to online learning: Distance learners don't get to experience the campus and the great neighborhood around it. An upside: They don't have to deal with Chicago's winters, either.
MASTER OF SCIENCE IN COMPUTER SCIENCE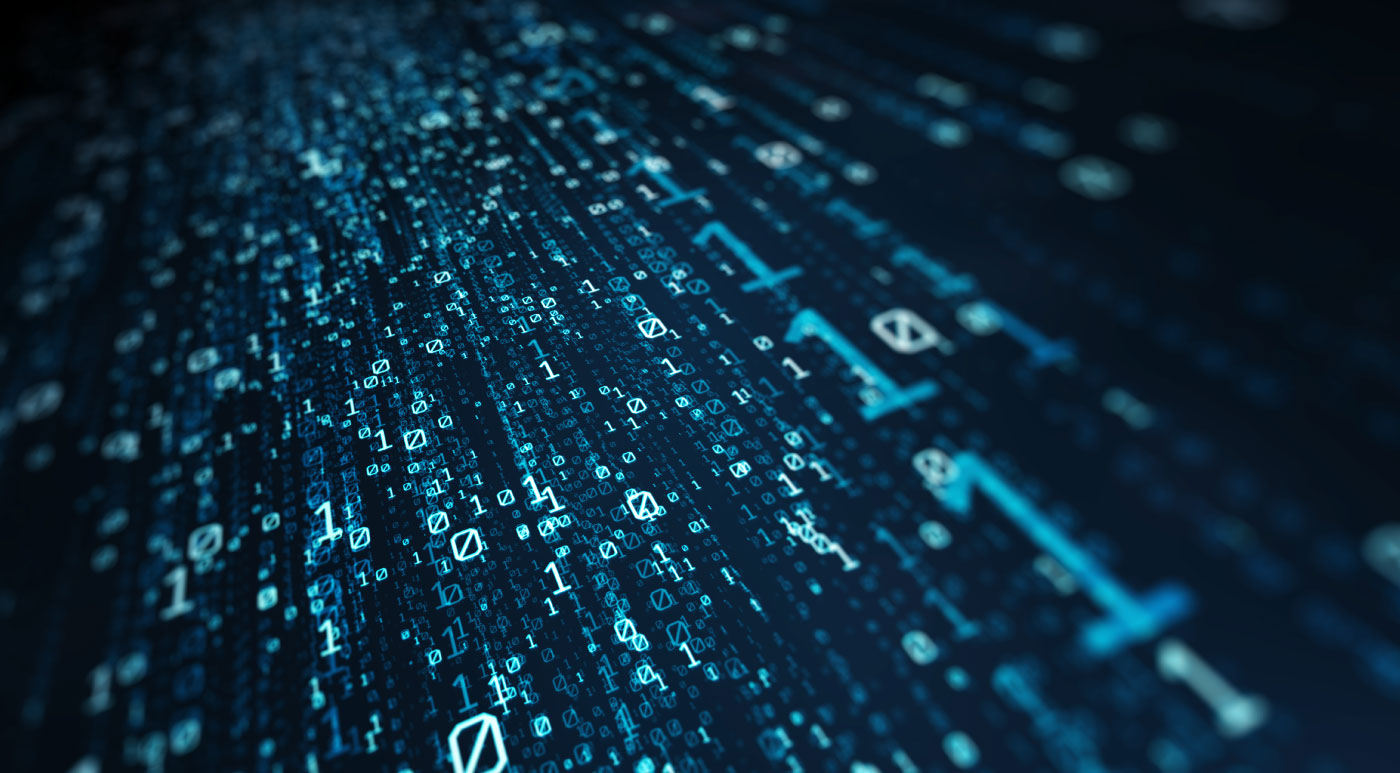 New Jersey Institute of Technology's Master of Science in Computer Science is housed within the Ying Wu College of Computer Sciences, the largest academic department at the school. (It accounts for one-tenth of the student population.) It's also the largest computer science department "among all research universities in the New York metropolitan area," according to its website. Joining its ranks requires the usual stuff: an undergraduate degree in a related science field (with a 3.0 GPA), a letter of recommendation, transcripts, and GRE – sort of. The GRE is encouraged, but not required, unless you're applying for financial aid. Speaking of financial aid, all applicants receive automatic consideration for it from their academic department when they're admitted. STEM students from a non-computing background may earn admission through NJIT's Fast Track to Computing bridge program on a case-by-case basis. It comprises four one-semester foundation courses: Programming Language Concepts; Principles of Operating Systems; Foundations of Computer Science; and Programming, Data Structures, and Algorithms. None of the bridge courses count toward a master's degree, but it gets you in the door. Students whose academic record includes similar courses completed elsewhere may not need to take the bridge program, pending review of their coursework. 
The master's degree requires 30 credits, with 12 credits coming from four core courses (Data Structures and Algorithms, Operating System Design, Data Management System Design, and Internet and Higher-Layer Protocols), nine from a specialization, and nine from electives. NJIT offers four specializations, each with three courses: Database and Data Mining, Networking, Cybersecurity, and a Generalist option, where students create their own track by choosing any three courses they wish. Classes run for 15 weeks each and begin in the fall, spring, and summer. There's no thesis or final project, and the school advises students to expect to spend roughly a couple of hours each day on their coursework.
It follows the usual distance-learning procedures, using a mixture of Canvas and Moodle – all asynchronous – to access lessons, chat in discussion forums, upload assignments, take exams, and so on, but there are no required face-to-face sessions. That said, group work will probably necessitate some meetings with classmates, and exams require proctoring. All of this will set you back $17,855 per academic year, just under average for schools on our list. Speaking of lists and money, NJIT ranks No. 41 on U.S. News & World Report's list of Best Value Schools, No. 35 among the Best Online Graduate Computer Information Technology Programs, and No. 91 for graduate Computer Science programs. The school also has a couple of big research centers relevant to computer science master's students: the Cybersecurity Research Center and the Center for Computational Heliophysics (which brings advanced computing to the study of the effects of the Sun on the solar system). Both employ undergrad and grad students in their research, putting their studies in computer science to work.
MASTER OF SCIENCE IN COMPUTER SCIENCE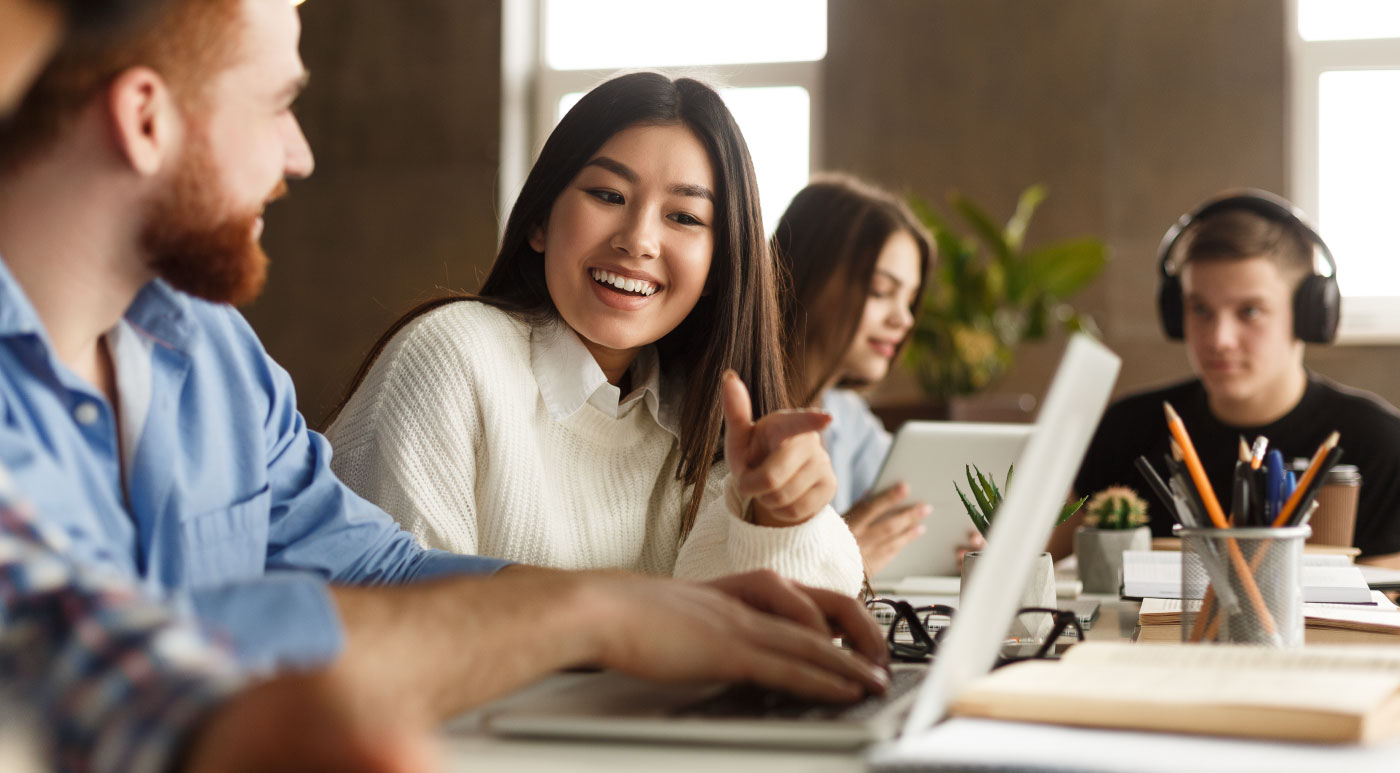 Formerly known by the much more humdrum name of the University of Missouri-Rolla, Missouri University of Science and Technology has always been the state's go-to school for engineering. (Rolla, a small city of 20,000 in central Missouri, doesn't have a lot going on otherwise, aside from the Vacuum Cleaner Museum.) A Master of Science in Computer Science is right up its alley, and its U.S. News & World Report rankings bear that out: No. 20 in Best Online Graduate Computer Information Technology Programs and No. 22 in Best Online Graduate Engineering Programs. Its non-online computer science program earns a less-great No. 111, but this is about distance learning anyway. 
MST offers two concentration areas: Cybersecurity and Data Science. Cybersecurity takes a more multidisciplinary approach to improving "the security, reliability, and survivability of the nation's infrastructure," which is about as important-sounding as it gets. (Of course, cybersecurity can also mean less sexy stuff, like safeguarding data for pet photos.) Data science also has a broad purview with tons of potential applications, described by the school as "the study of processes, algorithms, and systems to discover patterns and insights for industrial applications from cybersecurity to healthcare."
The program requires 31 credit hours, including a one-hour seminar course. The school offers a thesis option, which occupies six of the 31 hours, for those interested. Class schedules vary by time of year; the summer session, for example, only offers Mathematical Logic I. The most courses are available during the spring semester, with topics like Model-Based Systems Engineering, Mobile and Sensor Data Management, and introductory courses in artificial intelligence, data mining, and cryptography. According to the school's FAQ, students usually take one or two courses per semester, which paces them to complete their degree in three to four years. (They may take up to six.) 
Admission to the program is a bit more rigorous than some others on this list: a bachelor's degree in a "related discipline," with a GPA of 3.0 or better or 12 hours of graduate credit in computer science; a GRE score of 144 or better on verbal (370 on the old scale), 155 on quantitative (or 700 on the old scale), and 4.0 on writing; a statement of purpose, three letters of recommendation; and a résumé. If the standards are tougher, the price is less taxing – $13,944, well below the average and median costs on this list. The coursework protocol is pretty typical as well, with an asynchronous setup where students watch recorded and archived lectures on their own schedule. Most classes don't require live participation, per the FAQ, but that is at the discretion of the instructors. If an instructor does require a live presentation or other participation, students will be informed well in advance so they can plan. MST tries to be as accommodating as possible of remote students who are probably working full-time and have family obligations. Some exams will require proctoring, though again, that's up to each professor, as they make those decisions independently. 
OTHER NOTABLE PROGRAMS
#11. Illinois Institute of Technology
Location: Chicago
Degree: Master of Science in Computer Science
Net Price: $25,814
#12. University of West Georgia
Location: Carrollton, GA
Degree: Master of Science in Applied Computer Science
Net Price: $15,392
#13. Dakota State University
Location: Madison, SD
Degree: Master of Science in Computer Science
Net Price: $16,863
#14. Florida Atlantic University
Location: Boca Raton, FL
Degree: Master of Science in Computer Science
Net Price: $9,486
#15. Stanford University
Location: Stanford, CA
Degree: Master of Science in Computer Science
Net Price: $17,271
#16. Old Dominion University
Location: Norfolk, VA
Degree: Master of Science in Computer Science
Net Price: $15,917
#17. Auburn University
Location: Auburn, AL
Degree: Master of Science in Computer Science and Software Engineering
Net Price: $23,205
#18. Drexel University
Location: Philadelphia
Degree: Master of Science in Computer Science
Net Price: $36,727
#19. Colorado State University
Location: Ft. Collins, CO
Degree: Master of Computer Science
Net Price: $17,914
#20. University of Minnesota, Twin Cities
Location: Minneapolis
Degree: Master of Computer Science
Net Price: $16,691