Ready to find your ideal master's program?
www.mastersprogramsguide.com is an advertising-supported site. Featured or trusted partner programs and all school search, finder, or match results are for schools that compensate us. This compensation does not influence our school rankings, resource guides, or other editorially-independent information published on this site.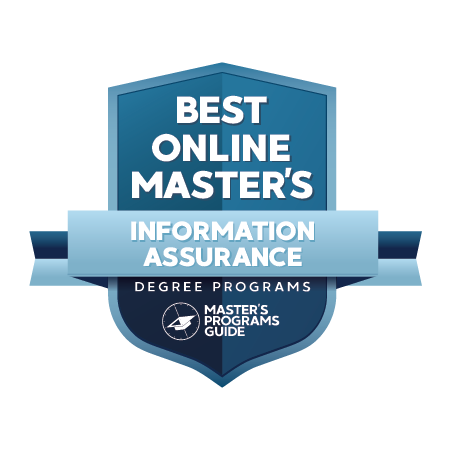 Much of human communication and data storage today is facilitated by technology. According to the Pew Research Center, 81% of Americans go online on a daily basis. For 28% of that population, that statistic means that they are online "almost constantly." The Federal Reserve has found that mobile banking has been on an upward trend since 2011, meaning that more and more people are choosing to access their bank account – whether that be to look at their balance, deposit checks, or transfer funds – online than ever before. Cyber Defense Magazine reports that 31% of organizations have been the victim of cyberattacks. Threats to a network infrastructure often come subtly, and as they become increasingly more prevalent, the need for individuals who are able to secure these systems will increase as well. The U.S. Bureau of Labor Statistics has already projected that between 2018 and 2028, the number of jobs for information security analysts will have grown by 32%, which is much faster than the national average. These individuals can work across industries to provide threat detection and prevention services to any organization or business. To gain the expertise to do so, students should look into earning a Master's degree in Information Assurance. This particular degree will mean that students have graduate-level experience minimizing threats and securing database and system infrastructures. Many programs ensure that students receive practical training on recognizing practices that are conducive to threats. They are then able to make recommendations to cut down on these practices while still maintaining the integrity and efficiency of a business' operations. Furthermore, a master's degree is an easy way for someone who is already working in the information technology field to advance in their career. By earning a higher credential, a student's level of knowledge and experience will provide a marketable combination when either looking to move up within one's own organization or when looking for mid- to high-level careers at another company. Additionally, completing an online degree program also provides flexibility for students who work full-time also to attend school full-time. The master's programs listed below can be finished in one to three years, depending on how many courses a student wants to take per academic session. Many schools also make courses so that they are asynchronous, meaning that students do not need to log in at a certain time in order to work on their assignments or listen to lectures. Students can then study and work on their schedules. Some programs also have shorter terms, so classes are only four to eight weeks in length. This lets students move through the curriculum more quickly so that they are able to graduate in a shorter period of time. Depending on how many courses students take in a term, they can also focus more specifically on one or two subjects at a time before moving onto the next. Students are still able to make the same connections as they would in an on-campus program, and all courses in these programs are taught by industry experts.
See Also: 10 Best Master's in Industrial Engineering
COMMON APPLICATION AND ADMISSION QUESTIONS
To apply to a Master of Science or Master of Engineering in Information Assurance, students typically need to submit several documents. First, they must submit an application. Some schools require an application while others do not. Many have a period of time in which students can submit their application for free, and students should ask enrollment advisors or look through a program's website to determine if this would be possible. Next, students need to request that a copy of their official transcripts be sent to the university to which they are applying. An official transcript is one that comes directly from the institution at which courses were taken. Some universities send them digitally to other institutions, though many still use the postal service to do so. Information Assurance admissions requirements usually look for students to have earned a bachelor's degree in computer science, information technology, or another program that covers aspects of technology and programming within the curriculum. If students are applying to a master's program and do not have this educational background, they may be required to complete prerequisite courses that ensure that they are able to handle the heavy technical aspects of a university's master's curriculum. Some universities also require Graduate Record Examination or the Graduate Management Admission Test scores. The majority of these institutions, however, will also grant a GRE/GMAT waiver if a student has three to five years of work experience within the field of information technology. If students are not strong test takers and have this professional background, it is worth looking into to see if they could get such a waiver. Additionally, many universities require that students send in a resume and have letters of recommendation delivered. This is part of a professional portfolio that gives a university a sense of the student's background, preparedness for graduate study, and professional experience. Graduate programs recommend that these letters of recommendation come from individuals who can speak in particular to a student's academic aptitude. Once admitted, students can begin working toward the degree as soon as the next term starts. Each term usually has its own application deadline, and many universities have at least a fall, spring, and summer start. From that point, many of these master's programs have a specific flow to the curriculum, and so students should be sure to work with their academic advisors to see how long it will take for them to graduate based on how many courses they are taking each semester. The majority of programs do allow students to bring in between six and 12 transfer credits from previous graduate coursework, and students should inquire about this earlier than later in the process. Doing so before registering for classes ensures that students are not taking a course that they may not receive credit for and allows for them to advance through the coursework more quickly. Many students in these programs work full-time as well, and so some choose to progress toward their degree on a part-time basis, which also requires them to communicate with advisors about course offerings.
WHAT ABOUT FINANCIAL AID & SCHOLARSHIPS?
For financial aid, students make sure that they work on and complete the Free Application for Federal Student Aid. For universities that are eligible for federal funding, this is the primary means by which they can put together a financial aid package. The FAFSA takes into consideration a student's income if they are not a dependent. If they are, then it looks at the income of whoever claims the student as a dependent. According to the Federal Student Aid division, the U.S. Department of Education gives more than $120 billion a year in grants, work-study funds, and loans to more than 13 million students. While graduate students will not typically be work-study students, particularly in a distance education program, the loans and grants offered by the federal government can have a huge impact on how much money a student is taking out of pocket to pay for their degree. The government also has several loan-forgiveness plans for students who work in education or at a nonprofit after graduation. Many institutions also offer scholarships for students going into specific programs, and there are several specific ones listed for universities below. For military service members, in addition to the benefits that they are due through the Post-9/11 G.I. Bill, several universities also offer a specific military-friendly tuition rate or a military scholarship to help make the degree more affordable for service members, Reservists, National Guard members, veterans, and their dependents. Additionally, some programs have partnerships with specific companies that help either financially or in ease of access to one's degree. Students should inquire about what benefits their organization may be able to offer them while working toward their master's degree. This could mean an automatic raise once the degree is earned or funds to go toward a course or courses each year. Some companies will even pay for their employees to get a master's degree, and so students should consult with the Human Resources department and/or their supervisor to explore different options that may be available. Overall, when looking at programs, students should work closely with a financial aid advisor to determine what combination of scholarships, grants, and, if necessary, loans are available. Financial aid counselors are often familiar with smaller scholarships that may only be given to students meeting very specific criteria. Scholarships like this include those particularly geared toward students who are studying within a computer science department or towards graduate students. Outside scholarships are also available, and students should do some research to determine what scholarships they could apply for outside of the university that may make their degree more affordable.
HOW MUCH CAN I MAKE WITH A MASTER'S IN INFORMATION ASSURANCE?
As mentioned above, the U.S. Bureau of Labor Statistics has projected that the number of jobs for information security analysts is expected to grow by 32% over the next ten years. This role entails building security standards for an organization, making recommendations about threat prevention, and monitoring for breaches in the system. Internet security analysts usually do this by using penetration testing, which is a simulated attack on the network to see where it might be most vulnerable. In 2018, the median salary for this position was $98,350 per year. For information system managers, the salary was $142,530 per year, and the number of jobs for that profession is growing faster than the average as well. In this position, a person typically considers how well an organization's computer meets its needs and then makes recommendations about potential enhancements or upgrades. Additionally, an information system manager must also keep up to date on current issues and trends in IT while also maintaining the security of the network. Network and computer systems administrators also make a median salary of $82,050 per year, and 18,200 more jobs are expected to be created by 2028. Individuals in this profession are charged with maintaining a network's infrastructure. This entails repairing and upgrading the network as needed and working to optimize its usage. They must also ensure that the network is secure. Other job titles include chief security officer, security analyst, and chief information officer. With salaries like these, students are able to settle into a position with job security, given how much growth is expected in the industry. When taking a master's tuition into consideration, it is more than likely that a student's annual salary will be much more than the tuition, allowing them to pay off any loans more quickly. Graduates of programs below have gone on to work at companies like Raytheon Missile Systems, Xerox, U.S. Army, Boeing, the Department of Defense, IBM, and AT&T. Additionally, the Department of Homeland Security and the National Security Agency have taken a particular interest in this field due to the role that information assurance can play in cyber defense and security. Some universities on this list have been designated as Centers for Academic Excellence in Cyber Defense by those two governmental departments. In total, the demand for individuals in the field of information assurance and technology is growing more every day as companies work to protect themselves from digital attacks. A simple email message opened by accident can threaten the security of a network and all the data contained within it, and so students who are able to increase their ability to prevent such threats before they even happen will be able to find jobs within this field. A Master's in Information Assurance will guarantee that.
OUR RANKING CRITERIA
We have a time-tested four-part formula designed for ranking the best colleges in the nation that we'd love to share with you. We prioritize four major factors: Earnings Potential, Affordability, Student Satisfaction, and Selectivity. Reliable research and well-harvested data are the main ingredients in our recipe for success. We don't make recommendations based on personal opinions, or financial incentives. Our revenue and content are completely separate, and sponsored schools have no impact on our rankings. The only way to make it onto one of our lists is to have an incredible academic program! If you want to know more we encourage you to check out our methodology page.
Check out our ranking of the 10 Best Online Master's in Information Assurance degrees!
MASTER OF SCIENCE IN INFORMATION TECHNOLOGY WITH AN INFORMATION ASSURANCE SPECIALIZATION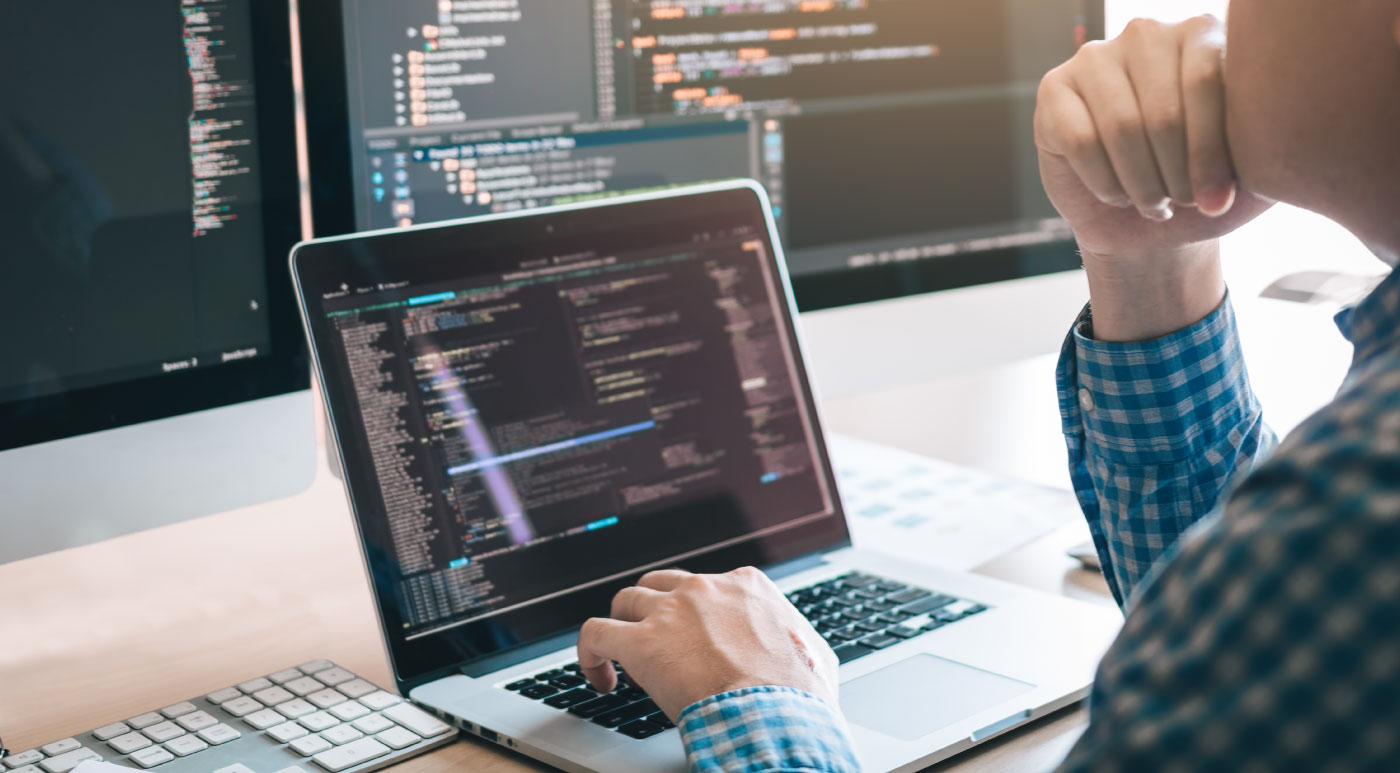 Seventy-seven percent of graduate degree holders would attend the University of Maryland-University again if they had to start over. The median salary for master's and doctoral alumni is over $66,000, and 60% of the worldwide population of UMUC students are military service members or are affiliated with the military in some capacity. The worldwide students are those completing their degree online. These students do not have to purchase textbooks, as UMUC provides access to electronic textbooks, the UMUC library, the necessary software, and other interactive exercises to help their online curriculum set itself apart. Online programs are also offered asynchronously so students can work on their coursework at their convenience. Typically, classes have either biweekly or weekly deadlines and are eight weeks in length. Courses are completed through UMUC's Learning Experience Online, which is their online classroom. This learning management system utilizes an interactive calendar so that students can keep up with deadlines. They can also use this system to track progress, see how they're performing in each class, and communicate with their professors. At the start of their program, students can also finish a full orientation to help them to better use Learning Experience Online. One of the degrees offered online is the Master of Science in Information Technology with a specialization in Information Assurance. This program requires 36 credits, and students with prior graduate experience can bring in up to six credits. This degree is ideal for those who are already working in the field who are looking to earn an advanced degree to move up in their field. They are able to learn more about network security and threat detection and prevention. This program also provides professional development by helping its students to improve their project management skills. It can also prepare students for the following certification exams: CompTIA Security, Systems Security Certified Practitioner, and Certified Information Systems Security Professional. Additionally, courses in this program include Cryptology and Data Protection; the Law, Regulation, and Ethics of Information Assurance; and Intrusion Detection and Intrusion Prevention. The program culminates in a capstone course that considers best practices and emerging issues within the information assurance field. UMUC is also a National Center of Academic Excellence in Information Assurance and Cyber Defense Education by the National Security Agency and the Department of Homeland Security. To apply to this program, students should submit an application and proof of a bachelor's degree. They can then begin their coursework at the start of any of the 11 online sessions being offered that are offering courses within the MS. For those who do not have programming experience, it is recommended that they take foundational courses in the subject area to make sure that they will be able to keep up with coursework within the program. Additionally, military service members, their spouses, and dependent children are eligible for a special military tuition rate. For federal government employees, there is also a reduced tuition rate. UMUC also has a variety of scholarships available to all students to help keep the degree affordable.
MASTER OF ENGINEERING OR MASTER OF SCIENCE IN INFORMATION ASSURANCE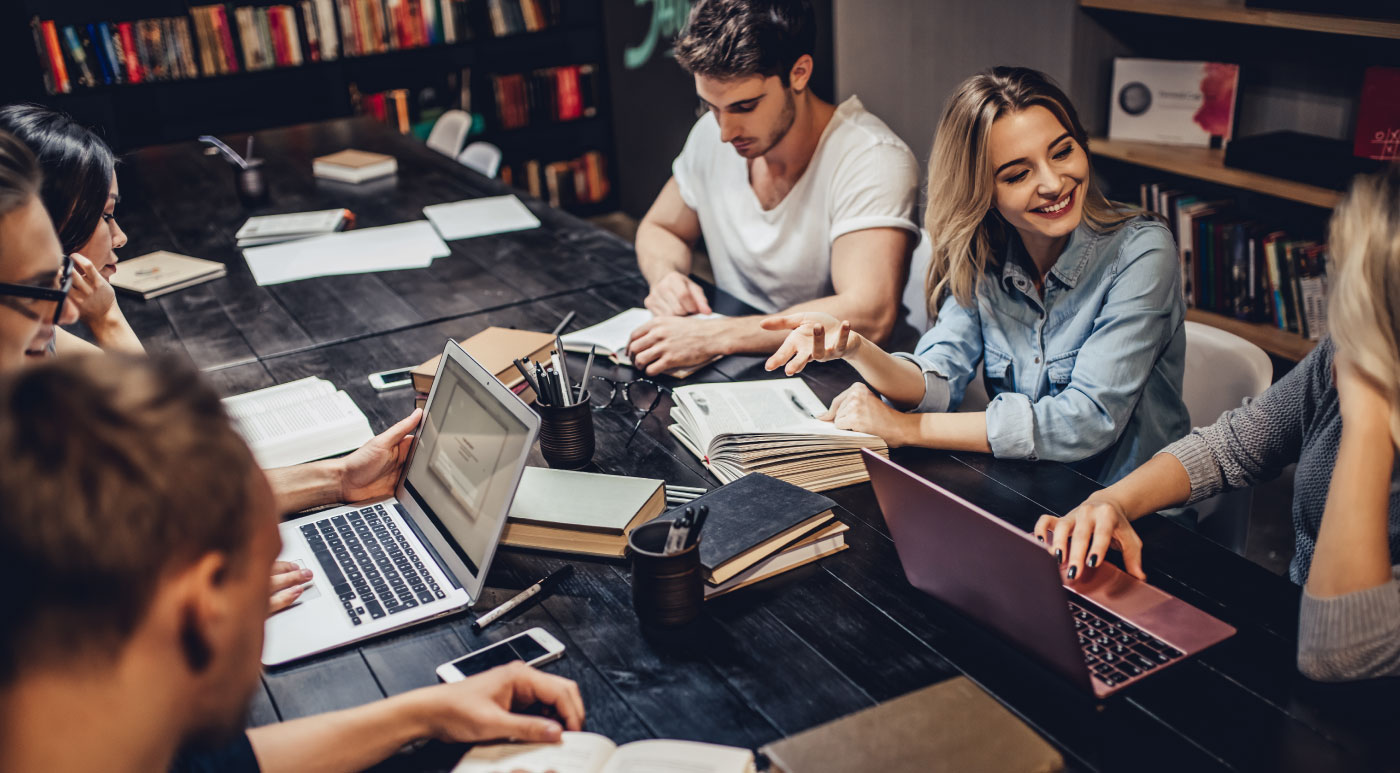 Not only was Iowa State University home to the world's first electronic, digital computer, it also had the first moving tornado simulator. Its virtual reality lab also has the highest resolution in the world for immersive virtual experiences. The university continues to innovate, and a New Student Innovation Center will open on campus in 2020. Outside of the classroom and on the field, Iowa State is a member of the Big 12 Conference with 18 varsity teams playing in the NCAA at the Division I level. In terms of distance education, students may start an online program at the beginning of any semester. It is an asynchronous program, so students can view lectures at a day and time that they choose without having to log in at a specific time. Iowa State offers over 25 online master's program, including both a Master of Engineering and a Master of Science in Information Assurance. Both programs require 30 credit hours. The MS gives students the option to choose between a thesis and a non-thesis option. Non-thesis students decide between doing a capstone experience or a creative component. Regardless of which option students choose, all students in the MS program must take a final oral exam. The M.Engr. is a coursework-only program, though students must do six credits worth of research while enrolled. Course options for both of these programs include Ethical and Legal Issues in Computer Security, Cryptography, and Forensics. Many of the graduates of these programs go on to work either for an information technology company or in government. These degrees are offered through a partnership between the College of Engineering and the College of Liberal Arts and Sciences. They are housed within the Iowa State University Information Assurance Center. This center leads research and training on information assurance and computer security through partnerships with citizens, government, industry, and experts in the field. It is also a designated Center of Excellence in Information Assurance, per the National Security Agency. The IAC is also home to the Iowa Cyber Alliance, which works to improve cybersecurity for Iowans and includes member institutions from a variety of fields, including education, government, and the information technology industry. The median time to degree completion for MS graduates is approximately 1.67 years, while the median time for M.Engr. students is 4.33 years. The job placement rate for College of Engineering is 95%. To apply to these programs, students need to submit scores from the Graduate Record Examination, their academic records, a statement of purpose, and letters of recommendation. For those with more than three years of work experience, the GRE may be waived. If a student has an undergraduate degree that is not in information technology or computer science, they must have three years of professional experience. It is also important to note that Iowa State offers scholarships for students in these programs. A military scholarship is also available for active-duty service members, veterans, reserve officers, the National Guard, and Gold Star Spouses.
MASTER OF SCIENCE IN INFORMATION ASSURANCE AND CYBERSECURITY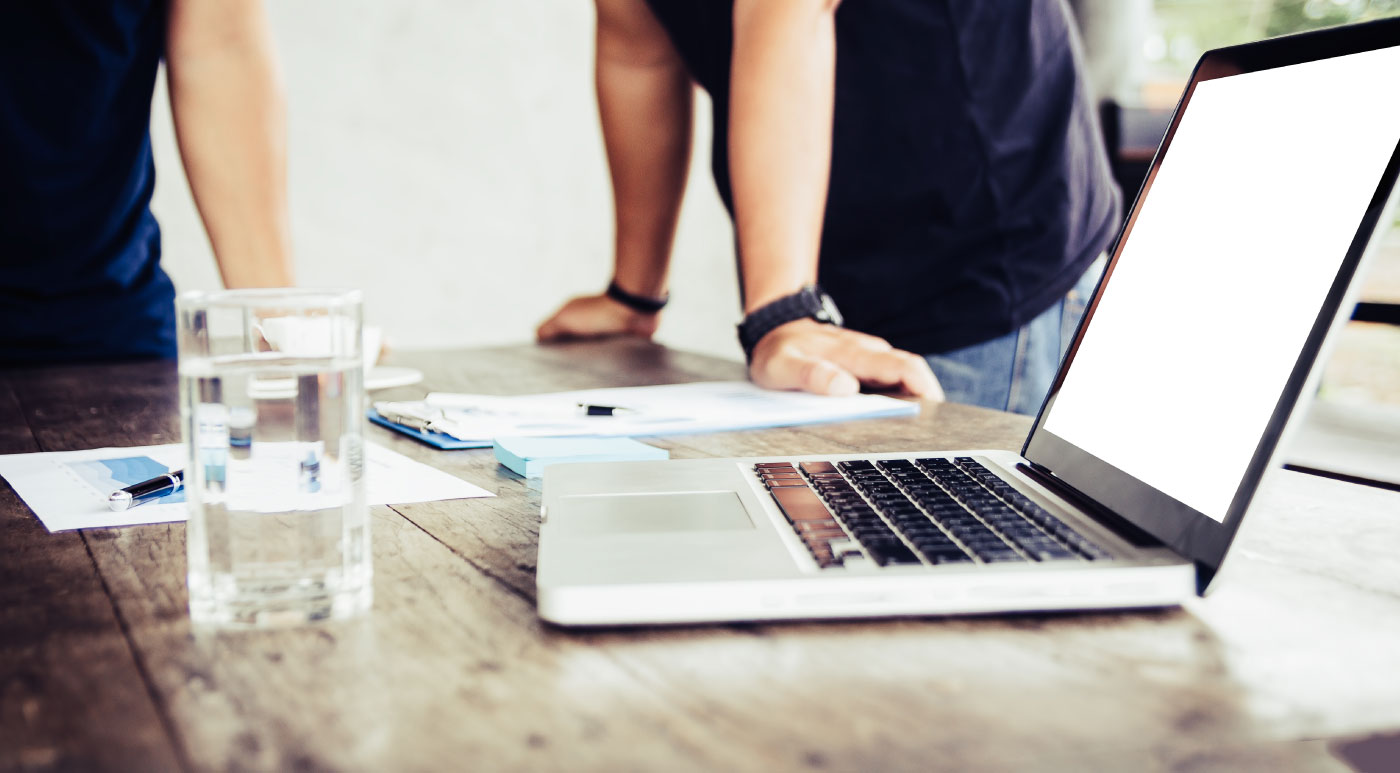 Mindful of the technological advances made on the Space Coast in Florida, the Florida Institute of Technology seeks to be on the edge of innovative study across the programs offered there. Alumni of the university include CEOs of Fortune 500 companies, astronauts, and the first female four-star general in the United States Military. The online experience is meant to give students the same academic rigor that they would experience on campus through videos, interactive media, and discussions with faculty members and other students. These courses are offered asynchronously, which means that students do not need to log in at certain times. Rather, they can work on their coursework on a schedule that works best for them. FIT's terms are each eight weeks in length, and there are weekly assignments that students must complete. If students encounter a tech-related issue, they can reach out to support any time between 7 a.m. and 1 a.m. Easter Standard Time. Students also have online access to the Evans Library and an online tutoring service that can provide academic help on assignments to help students succeed. In terms of faculty members, students learn from experts in the field, many of whom have worked at companies like Raytheon Missile Systems, Xerox, Toyota, and Northrop Grumman. To enroll at FIT, students need to submit an online application and provide official transcripts. They are not required to submit the Graduate Record Examination and the Graduate Management Admissions Test. Once admitted for one of six start dates offered throughout the year, it takes approximately two years for students to earn their Master of Science in Information Assurance and Cybersecurity. This program is offered through the Harris Institute of Assured Information, a centered founded through a partnership with the Harris Corporation, a leading technology company. It was created in response to a need for cybersecurity experts, and students who go through this program finish with the skills they need to protect information and to minimize threats to information systems. Within this program, students learn about forensics, biometric technology, and data mining. In addition to FIT's accreditation from the Southern Association of Colleges and Schools Commission on Colleges, the institution is also an appointed National Center of Academic Excellence in Cyber Defense Research. In total, students take 11 classes, which includes a total of 33 credit hours. This includes classes like Cryptography and Information Hiding, Biometric Authentication Technologies, and Secure Data Communications and Networks. Students may also receive up to 12 transfer credits for prior coursework if they earned a B or better and if the course was completed at the graduate level. The curriculum culminates in a capstone project in which students research a specific topic within the field and ultimately present on that same topic. U.S. News & World Report has ranked FIT as No. 10 in Best Online Graduate Computer Information Technology Programs for Veterans. FIT is also a Yellow Ribbon School, accepting Post-9/11 GI Bill benefits, and active duty servicemembers, National Guard members, select Reservists, honorably discharged veterans, and their spouses can all receive a 10% tuition discount.
MASTER OF SCIENCE IN INFORMATION ASSURANCE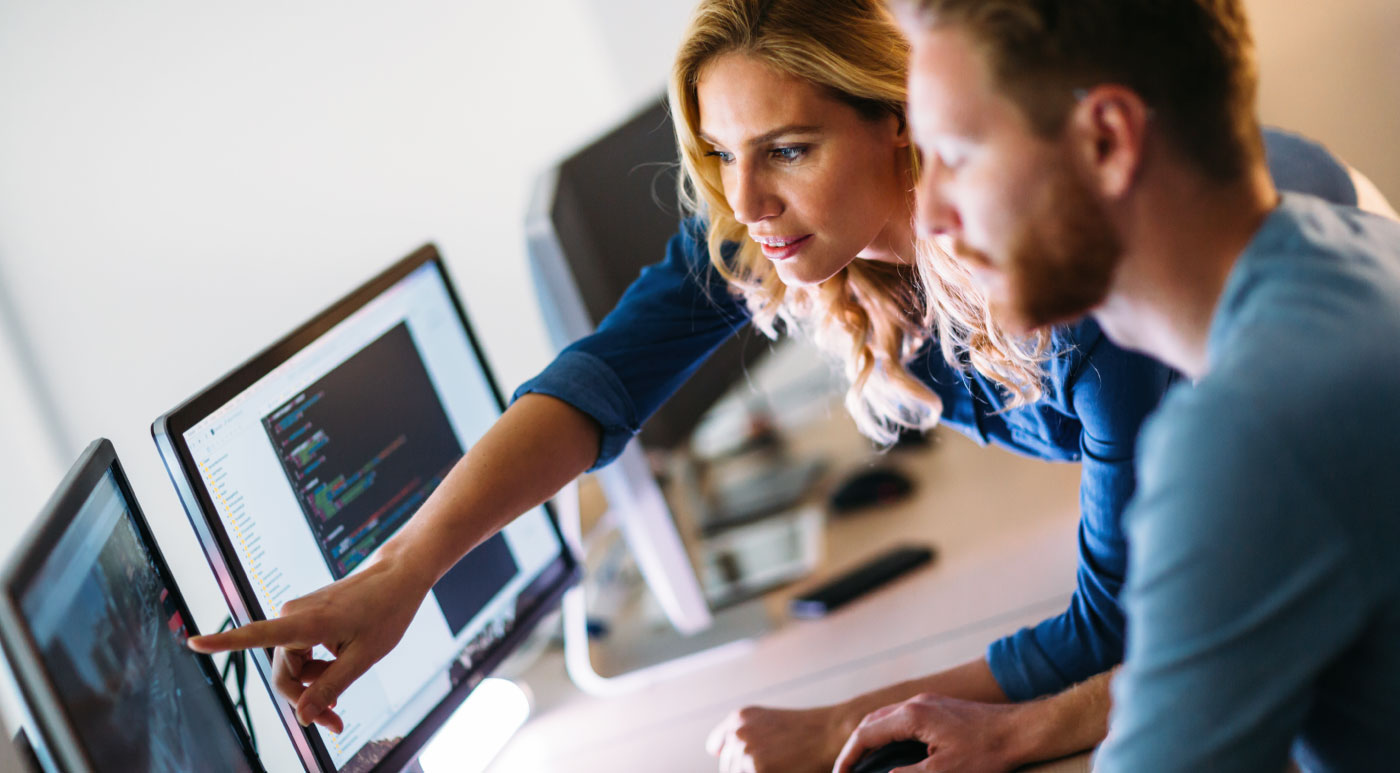 Embry-Riddle Aeronautical University-Worldwide is ranked No. 2 on U.S. News & World Report's Most Innovative Schools, No. 4 on Best Colleges for Veterans, and No. 1 in Best Online Bachelor's Programs. These rankings speak well to the distance learning programs at Embry-Riddle that are offered through the Worldwide campus. The online degree options allow students to be a part of a flexible program that fits their personal, professional, and educational needs, and they are accredited by the same body that accredits the on-campus course offerings. There are several start dates throughout the year, and there are ten graduate terms during which students can take classes. These range from nine to 12 weeks in length. Because online students are able to access and utilize online learning management systems, technical support is offered 24/7. The system that Embry-Riddle uses is called EagleVision, which cultivates community and collaborative learning between students, each of whom is able to work from the comfort of his or her home. Students also receive help from advisors on planning out their coursework on an individualized basis. In terms of admission, Embry-Riddle is typically looking for a 2.5 GPA, though, for applicants who already have a master's degree, students should have a GPA of at least 3.0. To apply, students should also submit an official transcript. For those who have prior graduate coursework, it is possible to transfer in up to 12 credits of related coursework. Next, the Master of Science in Information Security and Assurance creates leaders within the field of information technology. Students in this program focus specifically on safeguarding resources within a business or organizational setting, recognizing that the security of this data is crucial to success within their company. They are trained to strengthen their understanding of information systems and recognize the connections between cybercrime and the economy. Embry-Riddle focuses specifically on three areas of the field: enterprise, knowledge management, and security assurance. Because this program is offered through the university's College of Business, students become both business- and technology-minded, applying their skills in risk minimization and network security directly in the field. They can also focus their coursework by adding one of the following specializations: Protecting Business Intelligence, Information Systems Security, and Information Assurance in a Global Context. This program also emphasizes the need for professionals to make decisions in order to succeed, making students authorities within the field. In total, students must complete 30 credit hours. Students are able to take classes like Integrated Threat Warning and Attack Assessment for Enterprise Information Systems; Global Information and Technology Management; and Assured Strategic Messaging: Keeping the Message Intact and Effective. Classes like these provide a foundation for students that they can leverage professionally, explaining that their understanding of business gives them an edge for providing information security within that setting. For those who are already in the field, this degree can also help them to advance professionally, and Embry-Riddle welcomes those who are working full-time. Lastly, this institution is accredited by the Southern Association of Colleges and Schools Commission on Colleges.
MASTER OF SCIENCE IN INFORMATION ASSURANCE AND SECURITY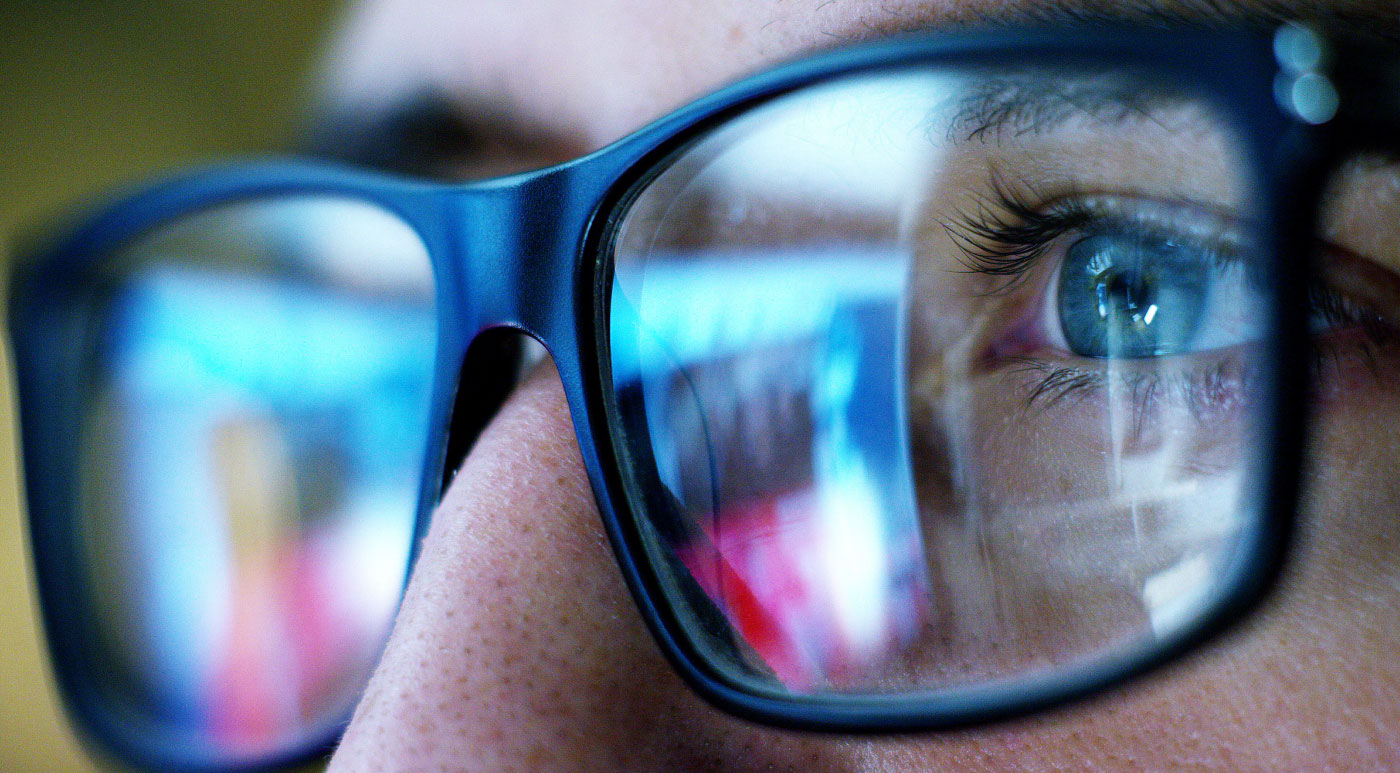 Sam Houston State University is the 12th-largest university in Texas. It is accredited by the Southern Association of Colleges and Schools Commission on Colleges. The mascot is the Bearkat, and the school is home to Division I athletics. According to its mission and vision statements, Sam Houston State emphasizes excellence in academics and student success. This is apparent in its Master of Science in Information Assurance and Security, which helps students to gain knowledge and practical skills that can be applied directly to the industry. Additionally, SHSU recognizes that this degree can lead to increases in pay for its students upon completion, and the university works to provide a network of professionals in the field. Students can begin their coursework at three points throughout the year in the fall, spring, or summer. To be admitted, they should submit their graduate application, an official transcript, a resume, official GRE scores, and two letters of recommendation. It is also suggested that applicants have a 3.0 GPA and that their bachelor's degree is in Computer Science or Management Information Science. For those who do not have this academic background, it may be necessary to do prerequisite coursework to prepare for the master's curriculum. It is possible to get a GRE waiver if a student already has an MS in another field or if a student has over five years of full-time work experience. There are also a number of scholarships available to graduate students, including the Jim Stevens Information Technology Endowed Scholarship and the Sam Houston State University Computer Science Science Department Scholarship. To be eligible for these scholarships, students should apply by November 1. They should also have submitted their FAFSA by that date. Once accepted, students must finish 36 credit hours. Courses in this program include Network and Cyber Security, Business Continuity Management, and Database Security. There is also a comprehensive exam in subjects in which students received lower than a B while taking related courses. Throughout the program, students are able to work with faculty members, and once they enroll in the Directed Management and Development Project, they are assigned an advisory committee to make sure that they are on track for graduation. In terms of support services, students can access the SHSU Online Support Desk, which is open 24 hours a day, five days a week – with additional weekend hours. They also can utilize online library resources for research that they may need to do as part of their programs. The university also utilizes its Instructional Design Services department, which ensures that students are able to rely on the online system that delivers their coursework. SHSU upholds academic integrity through its exam proctoring solution, and it ensures that all coursework is accessible for those who may have learning differences. Further, to help with the transition into the university, there is an orientation program for online students. Lastly, U.S. News & World Report has ranked SHSU as No. 28 on its Best Online Graduate Computer Information Technology Programs list.
MASTER OF SCIENCE IN CYBERSECURITY AND INFORMATION ASSURANCE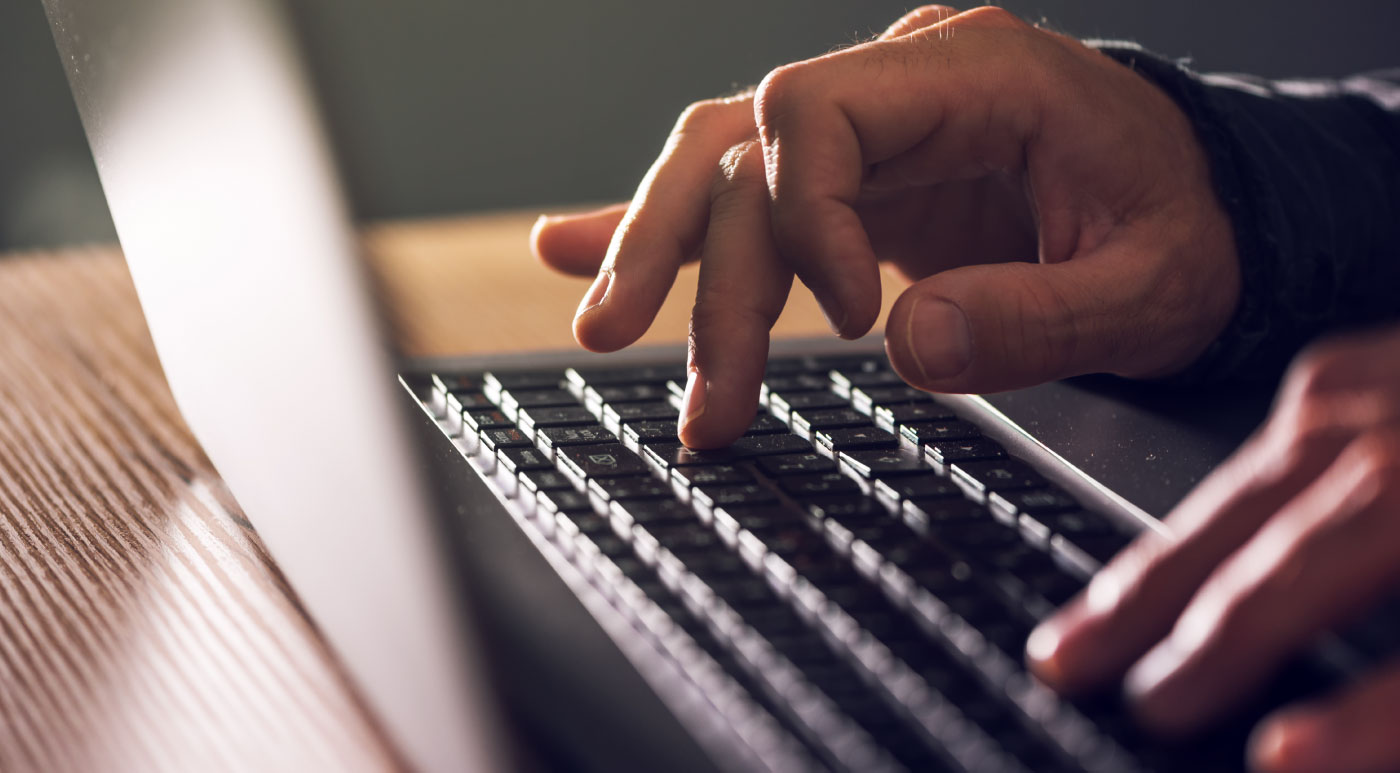 Western Governor University focuses its attention on making the student experience, especially the online experience, a positive one for each student. The university ensures that students get personalized attention from the faculty, and it regularly provides an extensive set of resources for students on its website. This includes tips for interviewing, changing careers, and avoiding resume mistakes. It also emphasizes helping students to discover what learning style works best for them so that they can succeed in the classroom. Additionally, students can take advantage of monthly start dates to begin their course of study at a time that works best for them. Then, each term is six-months in length, starting from the time that a student enrolls. The curriculum is also flexibly paced, and students can work through their degrees as fast as they're able. A typical master's program is designed to be finished in two years, but WGU follows a competency-based model, which means that students to can take assessments of their skills in order to determine if they might be able to have a course waived. This model also stresses the importance of skills that can be applied in the real world. This is applied to the curriculum through readily available assessments that students can take as soon as they feel that they can pass it. The university also has a transfer-credit policy and endeavors to give students with prior relevant coursework as much credit as possible. To be admitted to WGU, students need to complete the online application and submit their official transcripts. Another interesting fact about WGU is that the average student loan debt of the university's graduates was less than half of the national average. There are also a number of scholarships available to students. For the Master of Science in Cybersecurity and Information Assurance, the majority of students finish their degree in six to 20 months. The MS requires 30 competency units, and it includes courses like Forensics and Network Intrusion, Secure Software Design, and Cybersecurity Architecture and Engineering. The last requirement of this program is the capstone project, in which students must come up with a solution to an issue in the IT industry. Students will also earn certifications to become an EC-Council Certified Ethical Hacker and an EC-Council Computer Hacking Forensic Investigator. Overall, the curriculum is designed to match up with the National Initiative for Cybersecurity Education. It was also created to meet guidelines set out by the United States Department of Homeland Security and the National Security Agency. Graduates of this program have gone on to work in local and state governments as well as at Boeing and National Security Technologies. Overall, 100% of employers agreed that students were ready to take on their responsibilities, and 97% of alumni recommend WGU. Students can get help with job placement through the university's career services. WGU also has partnerships with companies who send information about full-time, part-time, and internship opportunities. The university is also accredited by the Northwest Commission on Colleges and Universities. U.S. News & World Report has ranked WGU as No. 12 on its Most Innovative Schools list.
MASTER OF SCIENCE IN INFORMATION SECURITY & ASSURANCE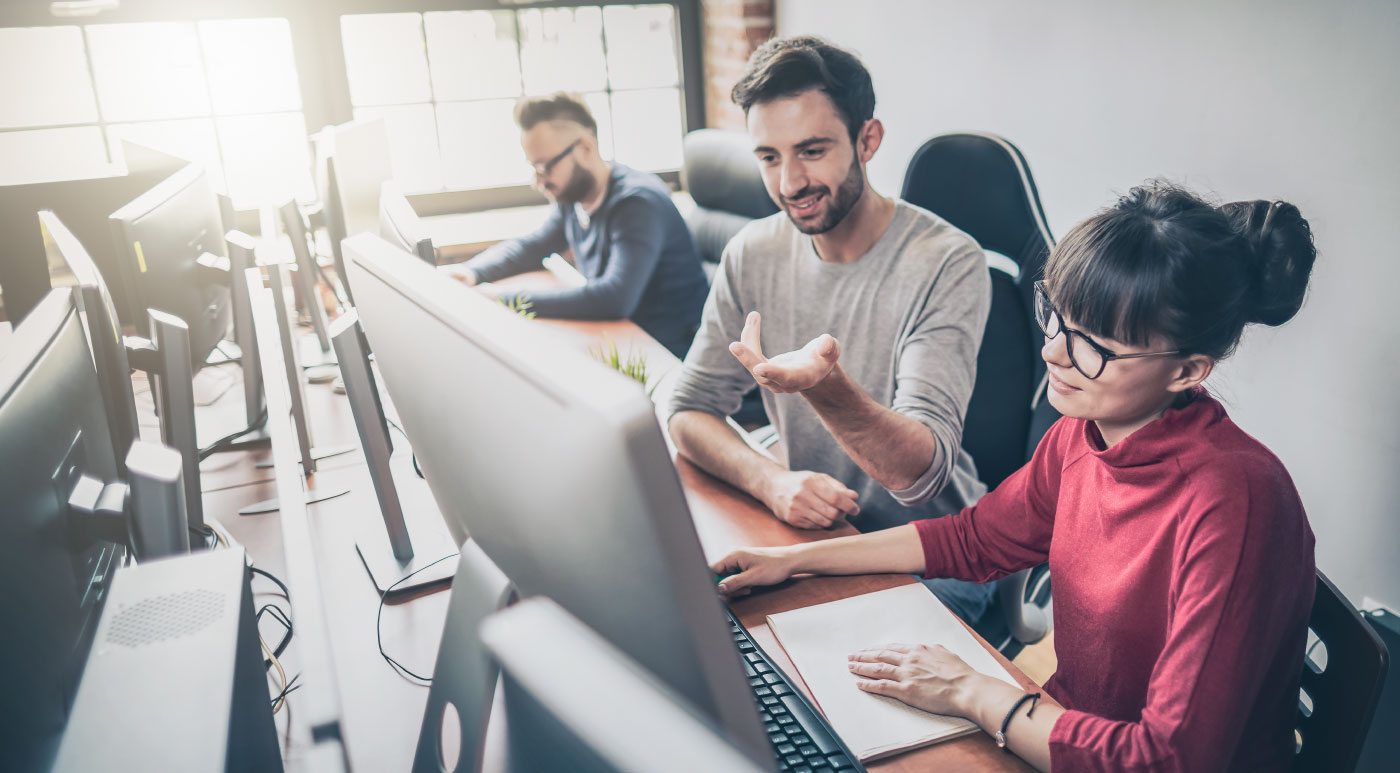 Norwich University was founded in 1819 as the American Literary, Scientific, and Military Academy in Norwich, VT, by Captain Alden Partridge. He was the figure who first emphasized military education in civilian institutions. As a result, the institution has been home to a Reserve Officer Training Corps program for over a century. Alden's idea of a curriculum also emphasized modern languages, history, political economy, and engineering, which was not traditionally included in academic requirements for the military. Then, in 1972, the university merged with Vermont College, which expanded its offerings and opened the doors to women and civilian education. Now, the university is accredited by the New England Commission of Higher Education and is home to over 2,400 students on campus and 1,600 online. A fun fact about the institution is that its motto is "I will try," which was called "arguably the best school motto" by The Washington Post. Inside the classroom, students are able to take advantage of individualized attention from their faculty members thanks for the university's 16:1 student-to-faculty ratio. The Master of Science in Information Security & Assurance, while offered online, ensures that students are able to come to campus through its one-week residency. While this is happening, Norwich hosts forensic exercises and hackathons to give students the opportunity to apply what they're learning in the classroom. Norwich also covers the cost of accommodations and meals for students during their residency on campus. The institution is also a designated Center of Academic Excellence in Cyber Defense by the National Security Agency and the Department of Homeland Security. Students are also able to specialize in this program by choosing from one of five concentrations, which are Computer Forensic Investigation and Incident Response Team Management, Critical Infrastructure Protection and Cyber Crime, Cyber Law and International Perspectives on Cyberspace, Project Management, and Vulnerability Management. The Project Management concentration is accredited by the PMI Global Accreditation Center for Project Management Education Programs. In total, the MS requires 36 credit hours. Each course is 11-weeks in length, leading to an average completion time of 18 months. There are four start dates offered throughout the year, each with its own application deadline. Upon graduating, students have gotten jobs at companies and organizations like the U.S. Army, Boeing, the Department of Defense, IBM, and AT&T. Additionally, 86% of graduates agreed that their Norwich degree made them competitive in the job market, and more than 90% would recommend the MS. To apply to this program, students do not need to submit scores from the Graduate Record Exam or the Graduate Management Admissions Test. It is recommended that students have at least a 2.75 GPA. They should also submit their resume, official transcripts, letter of intent, and a letter of recommendation. For those who have previously begun graduate coursework, up to 12 relevant credits can be transferred into the MS curriculum on a case-by-case basis. Overall, the program grows students' management and leadership skills within the information assurance field. Students also learn best practices for keeping a variety of networks secure and how to address threats as they arise.
MASTER OF SCIENCE IN CYBERSECURITY AND INFORMATION ASSURANCE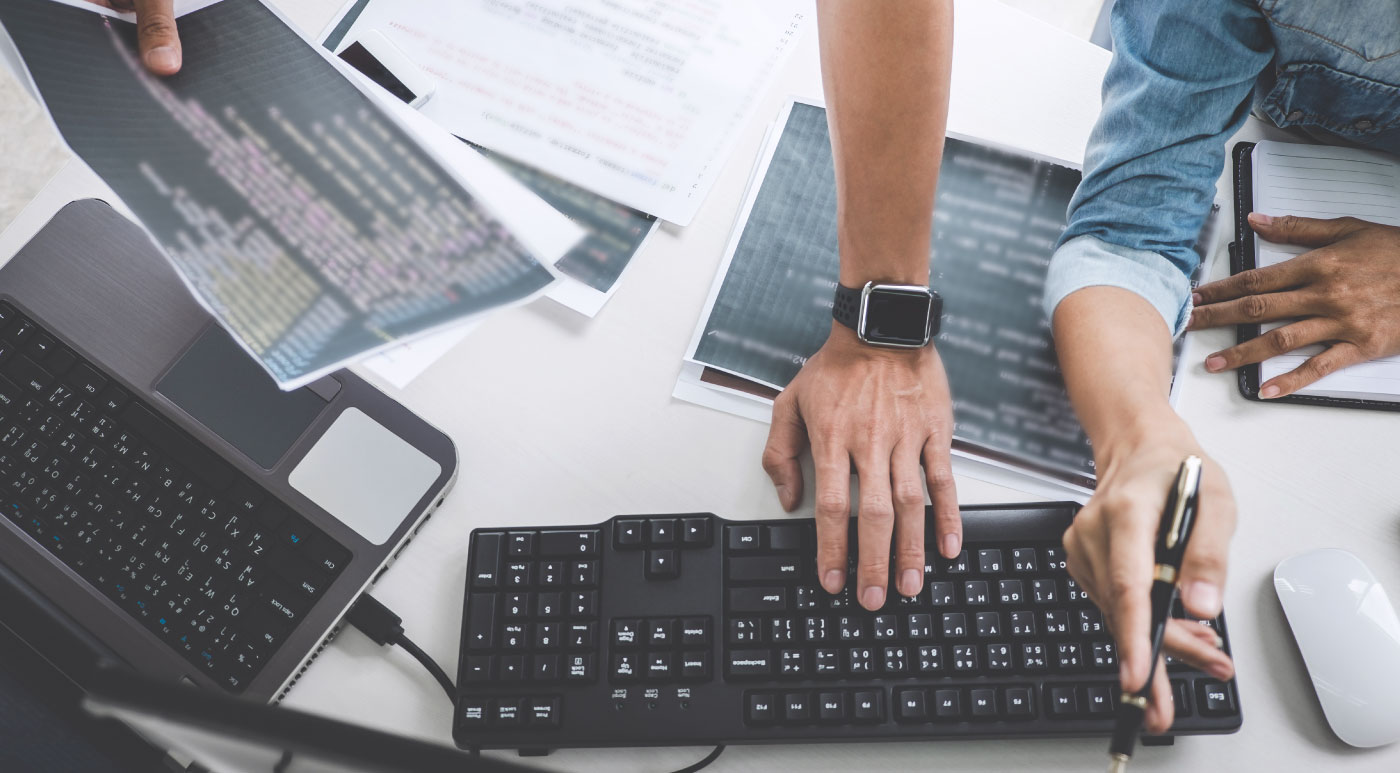 National University has set itself apart as a university that was founded by veterans and as an institution dedicated to serving adult learners across the United States and around the world. The university has over 100 degree programs, and students can complete a number of these programs online, including the Master of Science in Cybersecurity and Information Assurance. National also follows a unique schedule of classes, as students typically only take one course at a time. Each course, however, is only four weeks in length. This allows students to focus on one subject at a time, and, oftentimes, they are also able to finish their degrees more quickly by taking them in such abbreviated formats. National also has year-round enrollment, and so students are able to start on a monthly rotation thanks to the format of their curricula. The university is looking for students who have a 2.5 or better GPA, though those with a lower average may also submit test scores from the Graduate Management Admission Test, the Graduate Record Examination, or the Miller Analogies Test. Students must also interview with the program director before they start their coursework. National also admits active duty service members who can work on their coursework from around the globe. As a veteran-founded institution, National also prides itself on being a Yellow Ribbon School and ensuring that it has a variety of military-friendly benefits, including a tuition discount for service members and their dependents. For the MS in Cybersecurity & Information Assurance in particular, it is important to note that National is also a designated National Security Agency/Department of Homeland Security Center of Academic Excellence in Cyber Defense Education. Students can also personalize their curriculum, as in addition to the core of the program, they can choose a specialization. The core of the program ensures that students understand best practices in keeping a cyberinfrastructure secure. Students also learn how to address challenges to system structures if the need arises in addition to risk management and threat prevention in both a government- and business-oriented setting. The options for this focus are Ethical Hacking & Pen Testing and Information Assurance & Security Policy. Courses in these specializations include Red Teaming, Ethical Hacking, Certification and Accreditation, and Disaster Recovery/Business Continuity. In total, students must finish 58.5 credits to graduate. Students with prior graduate coursework are able to transfer up to 13.5 units of relevant work. The program is designed with the fact that students might be working in the field while completing their degree. Within this online format, they can log in whenever it is easiest for them. They also have access to over 24,000 journals and 87 databases in the National University Library System. Students can also utilize the help desk whenever they run into technical issues while working on their online assignments. The tutorials done by the Help Desk can be beneficial in helping students transition into using their National credentials and portals for class. National is accredited by the WASC Senior College and University Commission.
MASTER OF SCIENCE IN INFORMATION ASSURANCE & CYBERSECURITY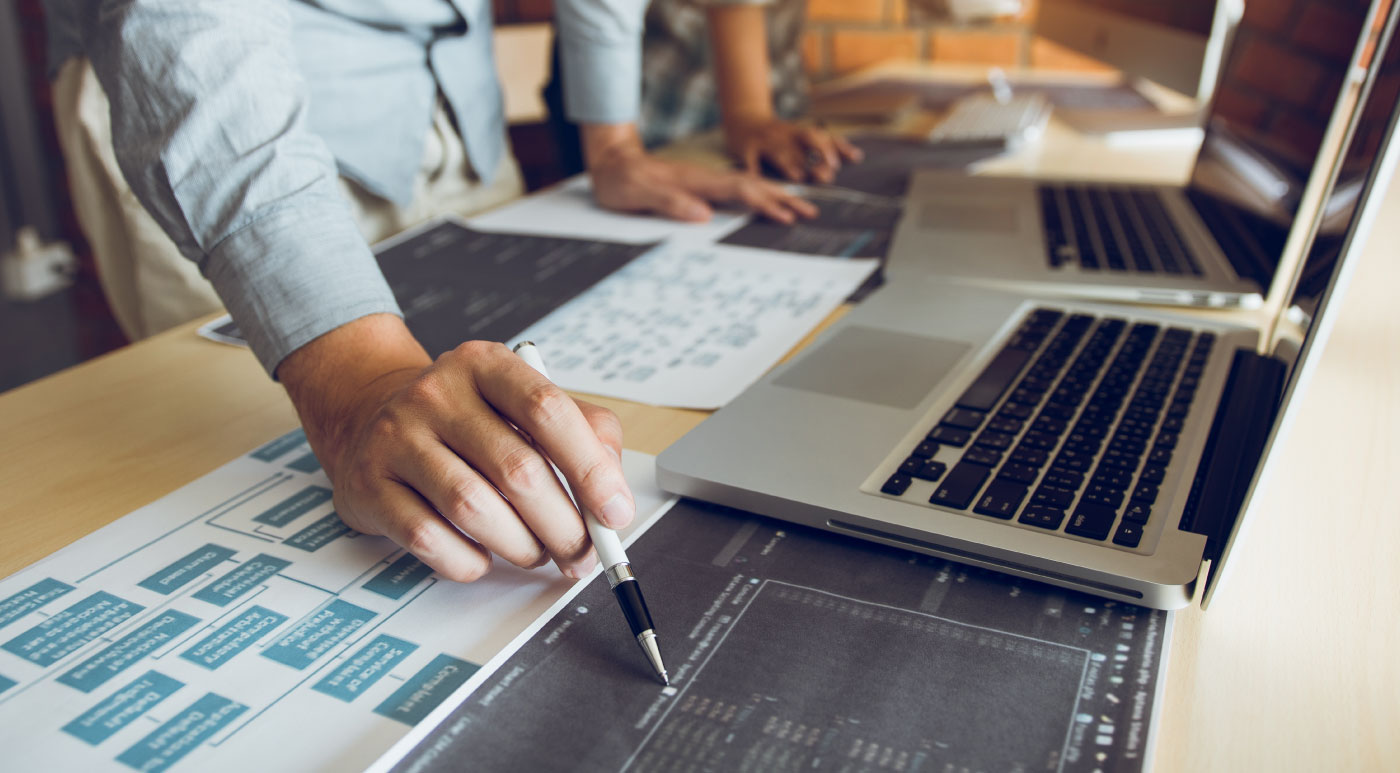 Nova Southeastern University is an institution that is committed to its students, priding itself on its commitments to community, integrity, opportunity, diversity, and innovation. The mission of the university highlights the importance of providing academic support and resources through accessible distance learning programs so that its students succeed. As an institution, Nova Southeastern was founded in 1964 by a group now known as "The Oatmeal Club," who were meeting over breakfast when the idea for the school was conceived. Shortly thereafter, Nova launched its first distance education program in education. Now, it has 50 master's degree programs that can be finished entirely online, including its Master of Science in Information Assurance & Cybersecurity. This degree requires 30 credit hours, and it is housed within Nova's College of Engineering and Computing. It is an ideal program for someone interested in Network Security Engineering, which is an area of the profession that secures networks and conducts security analyses. One of the goals of the program is for students to be able to utilize cryptographic algorithms to reinforce a digital infrastructure. Additionally, students should be prepared to tackle cyber emergencies and disaster recovery planning. Nova's program has also been certified by the National Security Agency and the Department of Homeland Security. This designation means that the curriculum meets the standards for leaders in cybersecurity research and practice. The university is also an appointed National Center of Academic Excellence in Cyber Defense. In terms of completion, full-time students can finish their degree in 12 to 14 months. Part-time students can earn theirs in 16 to 24 months. All students learn from faculty members who have doctorates and are experts in the field of cybersecurity and information assurance. Some of the courses that students take include Applied Cryptography, Computer and Network Forensics, and Advanced Network Security. Classes range from 12- to 17-weeks in length, depending on the term, and online courses are delivered through Canvas, which is the learning management system utilized by the university. On this platform, students can still maintain a relationship with their faculty members. Because of this, students can work on their assignments from anywhere in the world while still receiving an individualized education. They will also have access to an electronic library and other online databases that they may need for research during their time at Nova. They also have the option to write a thesis during their time in the program, though this brings the number of total credits required up to 33. However, for those looking to pursue a further degree, writing a thesis is a valuable experience that can add to one's expertise in a particular area within cybersecurity, cryptography, and network security. To apply to the program, students need to submit an online application, the application fee, a resume, and official transcripts. Nova is typically looking for at least a 2.5 GPA. Students who do not meet the typical academic criteria may be required to take additional computer science and mathematics coursework to prepare them for the rigor of the MS curriculum.
MASTER OF SCIENCE IN INFORMATION ASSURANCE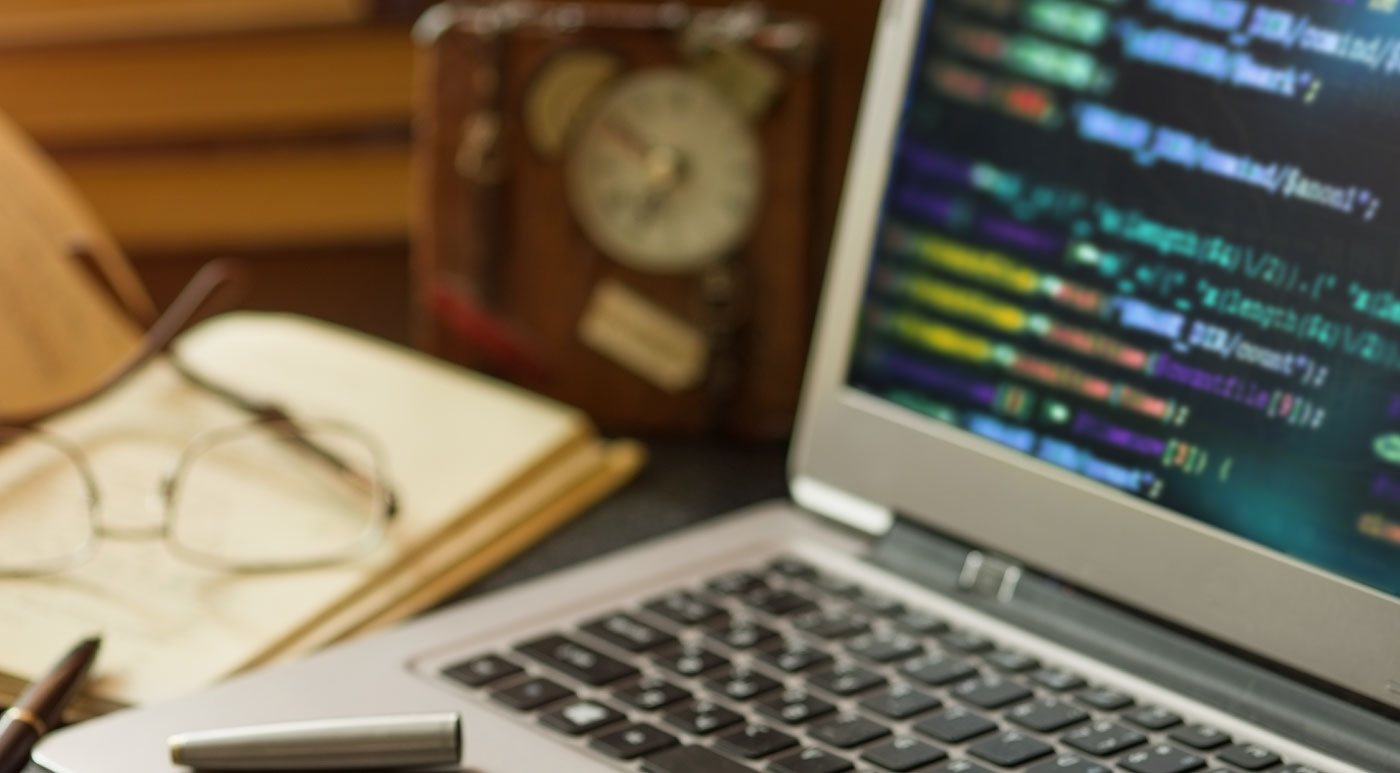 Oklahoma State University offers a Master of Science in Information Assurance. Housed within OSU's Spears School of Business, students benefit from a student-to-faculty ratio of 20:1, though the institution itself has 24,649 students coming from over 100 countries and all 50 states. OSU is also home to Division I athletics, playing in the Big 12 Conference. Students can come out and root for Cowgirls and Cowboys, who, together, have won 52 national championships. They can also become involved with the over-500 student organizations on campus or explore Stillwater, OK, where OSU is located. This is made easy because all students, faculty, and staff can use public transportation for free with their identification card. Interestingly, noteworthy OSU alumni include Garth Brooks, T. Boone Pickens, Barry Sanders, and Anita Hill. The Edmon Low Library is also acclaimed as one of the top research libraries in the U.S. Another fun fact is that the university was founded on Christmas Day under the Morrill Act. At the time, the school was known as the Oklahoma Agricultural and Mechanical College. However, the school is still growing, having dedicated the new Spears School of Business building in 2018.
Speaking of the business school, the Spears School is accredited by the Association to Advance Collegiate Schools of Business, and it is considered a STEM-designated degree program. OSU has also been appointed as a Center for Academic Excellence in Information Assurance Education and Research. The curriculum for the MSIA in particular is approved by the National Security Agency and the Department of Homeland Security. It combines management and information assurance coursework. In total, students complete 32 to 33 credit hours to earn their degree. This includes courses like the Upper Layers of Telecommunications Systems, Scripting Essentials, and Advanced System Certification and Accreditation. These classes are delivered asynchronously through video streaming. Students can download these videos to watch on the go. They are taught by the same faculty members who teach in the Spears School's on-campus programs, and they have a long history of teaching online learning courses. The first online degree offered by OSU came about in 1992, and OSU is committed to ensuring that the quality of the program is not lost online. A sample lecture is available online for prospective students to get a feel for the format of the program. The asynchronous delivery means that students can complete course material on their schedule. Regardless, OSU still integrates team learning into the program because it feels that working on a team is a crucial aspect of the business profession. For students who already have a full-time position, the university is happy to make connections with employers to discuss the program and its benefits. Students from Canada, Germany, India, Iraq, Italy, Mali, Puerto Rico, Sweden, Thailand, and the United Arab Emirates are also enrolled in this program. To be admitted to this program, students should submit scores from either the Graduate Management and Admission Test or the Graduate Record Examination. Students who are on active duty in the military are eligible for a special military rate at OSU.
OTHER NOTABLE PROGRAMS
#11. Carnegie Mellon University
Location: Pittsburgh, PA
Degree: Master of Science in Information Security & Assurance
Net Price: $30,847
#12. Davenport University
Location: Grand Rapids, MI
Degree: Master of Science in Information Assurance and Cyber Security
Net Price: $17,160
#13. Liberty University
Location: Philadelphia, PA
Degree: Master of Science in Information Systems with an Information Assurance Specialization
Net Price: $27,432
#14. Hampton University
Location: Hampton, VA
Degree: Master of Science in Information Assurance
Net Price: $28,347
#15. University of Detroit Mercy
Location: Detroit, MI
Degree: Master of Science in Information Assurance with a Cybersecurity Major
Net Price: $22,016