Ready to find your ideal master's program?
www.mastersprogramsguide.com is an advertising-supported site. Featured or trusted partner programs and all school search, finder, or match results are for schools that compensate us. This compensation does not influence our school rankings, resource guides, or other editorially-independent information published on this site.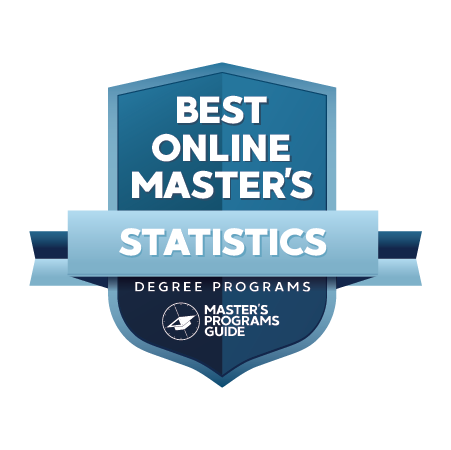 Sir Arthur Conan Doyle once wrote: "While the individual man is an insoluble puzzle, in the aggregate he becomes a mathematical certainty. You can, for example, never foretell what any one man will be up to, but you can say with precision what an average number will be up to. Individuals vary, but percentages remain constant."
It's below the surface of virtually everything we see and do. Complex sets of data. It touches on business aspects of our lives just as much as social aspects. As we computerize our world even more, it only elevates the amount of data collected.
This data is fascinating. It takes sharp skills to analyze the numbers and translate them into something more meaningful. That's where our list of the best online Master of Science in Applied Statistics comes in handy.
Individuals attracted to a career in applied statistics are particularly adept in math. Admission committees for an applied statistics degree look for core statistics coursework along with upper level math courses. Calculus, linear algebra, and probability are all important. Statisticians use this and Hadoop software utilities to look at various sets of data at the same time. Plenty of additional data languages are also essential aspects of these roles. These include SAS, R, C/C++, Perl, and Java.
There's a lot to learn. It all starts with your bachelor's degree with an undergraduate major in statistical models or statistics. A bachelor's degree with an undergraduate major in statistical models can set the stage for this type of knowledge and training. You can get a bachelor's degree in any topic within the framework of statistics. Many qualified students earn their bachelor's degree in economics, business analysis, or calculus. The key is to create the strong basis in mathematics and statistical interference in the bachelor's degree. This is necessary to advance to the online master's degree level.
See Also: Top 10 Most Affordable Online Master's in Statistics
A Master of Science in Applied Statistics can help you present these mathematical understandings on a bigger stage. A good example is the annual World Health Statistics report. This is presented by the World Health Organization. It offers valuable insights into the status of health across the globe. It takes a granular look into:
Birth rates
Death expectancy
Global health trends
Sustainable development goals
WHO is a globally recognized organization. Yet there are plenty more opportunities for master's level statisticians. Careers within:
research
academia
sports
environmental research
government
health care
manufacturing
Statisticians help organizations optimize effectiveness and profitability. These professionals are essential to every industry.
If you've already earned an undergraduate degree, the next step is to take the high dive. Earn a Master of Science in Applied Statistics. You can even achieve this feat online. An online master's in statistics or statistical computing (or even earning a data science online degree) can be huge.
Don't worry. You don't have to take tons of tests. Earning an online masters in statistics no GRE required is possible!
COMMON APPLICATION AND ADMISSION QUESTIONS
Admissions processes vary by institution. You can expect some definitive aspects when you apply for a Master of Science in Applied Statistics. You'll need to have completed a bachelor's degree in a related field. Undergraduate programs in physics, mathematics, IT, or computer science fit the bill.
A bachelor's degree in any of these topics is the first box that should be ticked. From there, you'll have to present a transcript evidencing your bachelor's degree. This proves that you are well-prepared for the rigors of mathematics and data analysis.
Calculus and linear algebra are two staple prerequisite courses for any applied statistics program. You should complete these as part of your bachelor's degree. The completion of these prerequisite courses illustrates that you have the base knowledge to move into more advanced concepts.
This is master's level work. So some colleges also expect you to be in a master's level of life. That means you have achieved some sort of professional experience aside from just earning a bachelor's degree. Having a role in the applied statistics field means you already have a strong base knowledge to perform at the professional level. A master's will only enhance your existing skills in applied statistics.
Don't happen to have an undergraduate degree in an applied statistics-related field? But still want to get in on the need for data scientists? That's okay, but you have some work to do. You need this math and science foundation to prepare for the mountain of data. College math and data programming prerequisite courses are essential. Calculus, probability, and linear algebra are must-have prerequisite courses.
For online Master of Science in Applied Statistics, the admission process might look a little different. You won't report to campus. Most programs do not call for an interview.
Classroom experience is the only area that helps prove your potential. Your Graduate Record Examination (GRE) scores provide universities with this information. It will show that your prerequisite courses have adequately prepared you for a master's degree.
Other materials you'll have to prepare include a statement of purpose and letters of recommendation. Your statement of purpose should touch on a few key topics:
long- and short-term career goals
professional development strategy
passion for the field
Letters of recommendation can come from previous professors, internship supervisors, or other reputable voices. These recommendations can touch on instances of:
motivation
achievements
work experience
your vision for success once admitted to the program.
WHAT ABOUT FINANCIAL AID & SCHOLARSHIPS?
Finding the time to obtain a Master's is one thing. Finding the money is another. The good news is that even online degrees offer financial aid and scholarships.
One of the biggest blessings of online master's degrees is that many of them afford out-of-state students the same tuition as in-state students. Don't fall into the trap of thinking this is standard. Many programs still cater to their home-state students. They may ask out-of-state students to pick up a bulkier tab.
Step one? Submit the Free Application for Federal Student Aid (FAFSA). The FAFSA also offers Federal Work-Study. These jobs can be done on- or off-campus. This is an important aspect of a distance learning program. It can help you chip away at some of the tuition and fees.
The pace at which you learn can affect how much aid you receive. The beauty of earning an online degree is that you can go at your own pace. You may have to learn full time to earn full support.
For master's-level students, these two solutions may present bigger problems. At this stage in your career—and your life—you may not have time in your schedule for a full-time workload. You may not have time for an additional part-time job. In these cases, you can turn to scholarships. These offer you a reward for your educational commitment.
PROGRAM-SPECIFIC SCHOLARSHIPS
If you have a program in mind, you can always search their internal database for scholarship opportunities. Arizona State University is a great example. It has a built-in scholarship database. You can search it for degree-specific awards. GRE scores aren't always required.
Your specific qualifications may entitle you to apply for Merit Aid Scholarships. These scholarships often involve submitting an essay. This is much like your statement of purpose. It should be submitted to an organization that's willing to help. Some notable ones within Data Science include:
American universities are also indebted to servicemen and women. It's common to come across military scholarships. These scholarships, like the Mizzou Online Military Tuition Award are a way of saying thank you. They reduce the cost of tuition by a percentage. That is, so long as you meet the specifications and remain in good academic standing.
HOW MUCH CAN I MAKE WITH AN ONLINE MASTER'S IN STATISTICS?
Our world is becoming more digitized. There are sets of data from decades past. These are combined with a tidal wave of new data points that need to be put to use. The Bureau of Labor Statistics charts industry growth at 30%. This is much faster than the average for any field.
The BLS is not the only one with their fingers on the pulse. Forbes anticipates close to 700,000 roles for data scientists, developers, and engineers. These are jobs that are open and ready to be filled across the country this year.
This is great news when you're searching for the best online master's. The annual demand for data statisticians is rising. There's a high demand for individuals with graduate studies needed to analyze data. So, too, is the earning potential for incoming professionals. BLS pins the median salary of mathematicians and statisticians at $88,190 per year. The top 10% of professionals earn $140,000. This is just an estimate for the broad spectrum of math and stat professionals.
When you consider related fields, like actuaries, the median salary sits above the line of six-digits. The top 10% earning close to $200,000 a year. That's not a bad check when you consider that statistician is considered the second-best job to have behind software developer. It is the #1 Best Business job. Mathematicians are in second place. That's according to the U.S. News and World Report.
WHAT CAN YOU DO WITH AN ONLINE MASTER'S IN STATISTICS?
Career opportunities are broad and exist in every state. Statisticians are most often employed in California, Pennsylvania, Massachusetts, Maryland, and Texas. Colorado and Washington DC offer high concentrations of opportunities. This data doesn't need an analyst to figure out one very striking conclusion. In states big or small, there is a high demand for these roles.
When it comes to earning potential, the tune changes slightly. The states with the highest annual median wage are:
Massachusetts
Washington DC
Maryland
Idaho
New Jersey.
Other career opportunities with an online master's in applied statistics include:
Software developer
Database administrator
Computer network architect
Information security analyst
Data scientists and other data professionals
Statistical consulting
You could work with government agencies or in graduate education. The computing skills you'll gain with these graduate programs will be indispensable. These roles offer a promising job placement and earning potential. Software developers, on average, make $50 an hour. That's $105,590 annually. These roles are expected to grow at a face and consistent pace.
Computer network architects fall in the same range. There is a much lower projection for overall career growth. Database administrators make slightly less on average. They also have a higher job outlook than the average industry. If earning and job potential are your top priorities, a role as an information security analyst is among the most promising. There's a 32% job growth outlook and a median salary of $100,000.
A bachelor's degree in statistics or statistical computing is a great place to start. But being a top applicant in any of these career roles begins with one of the best online master's in statistics.
WHAT ARE THE BEST ONLINE MASTER'S PROGRAMS IN STATISTICS?
We know that you have educational goals you're itching to pursue. You may not know where to start. The editors of the online Master's Programs Guide utilize a unique ranking methodology. It is based on the following three aspects:
40% Potential Salary After Graduation: Average mid-career salary of school alumni
30% Institutional Accreditation: Regional and national accreditation for the 2019-2020 school year
30% Overall Degree Affordability: Average cost of undergraduate and graduate tuition per school
At Master's Programs Guide, we strive to do our best to guide you and your family toward a fruitful academic career. The pursuit of knowledge is a noble one. We want to help you reach your goals. For questions, comments, badge downloads, or data corrections, please feel free to reach out to us at editor@collegerank.net.
Check out our ranking of the 10 Best Online Master's in Statistics!
Master of Science in Statistics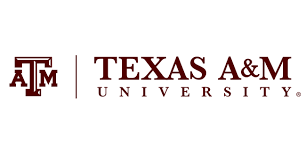 You will find one of the best online masters in statistics at Texas A&M University. This accredited institution has a rich history on the front lines of innovation. It secured the state's only land, sea, and space grant. This public research university also boasts one of the largest student bodies in Texas. The Wall Street Journal touts Texas A&M. It says it is one of the "most likely to help students land a job in key careers and professions." Given what we know about careers in applied statistics and mathematics, it's safe to say the online Master of Science in Statistics is a strong program to consider for data-mining prospects. No GRE scores are required.
This program is one of the most flexible. Even as an online option! Start dates occur every semester. There is no need to report to campus. This flexibility enables you to hold a job. But you will receive the same education as qualified students who report to campus. The curriculum also offers the same resources and opportunities for on- and off-campus learners. Even the pre-recorded lessons provide live Q&A sessions.
Need to meet with an advisor? You can access office hours online. You can have a face-to-face conversation from a distance. There's also the opportunity to get real-world experience through applicable coursework. The Consulting Course will present you with a client who has a statistical issue that needs solving. You will create a professional practice experience.
This program isn't presented on one track. There are plenty of opportunities to gear your degree toward your own interests. The degree plan maps out your own unique goals within the framework of four universal requirements:
required courses
emphasis courses
electives
a final project.
This is a non-thesis program. It uses the final project in place of a dissertation.
One other requirement of the program is the Diagnostic Exam. You are unable to receive your degree without passing it. This exam assesses your basic statistical understanding after passing five applied statistics courses. These include:
R/SAS Introduction
Mathematical Statistics
two levels of Methods of Statistics.
In this online master's in statistics, you can take electives in:
Bioinformatics
Statistical interference
Data Mining
Computer programming
Bayesian Methods
Time Series
Emphasis courses in this online master's in statistics don't move outside of the major's core. These include:
Biostats
Business Analytics
Applied courses.
Financial statistics
Your true unique abilities shine through the final project in this online master's in statistics. This lets you develop yourself as an enabled professional. You'll showcase your written and verbal skills for analyzing data and presenting your findings.
Don't have time for the full program? Already have a degree and want to supplement your knowledge? You can still earn a Texas A&M Applied Statistics Graduate Certificate. This graduate certificate requires 12 semester credits. Instead of a final project, you'll present a five- to ten-page data analysis report. Applied Statistics required courses in Calculus, Biostatistics, and SAS are suggested for this graduate certificate.
Master of Statistics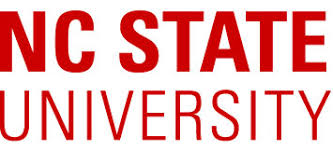 Another one of the best online masters statistics programs can be found at North Carolina State University. For some, North Carolina State is recognizable as the alma mater of athletes like:
Cullen Jones
Russell Wilson
Politicians like:
Jim Hunt
John Edwards
Robert Gibbs
For the data-minded? CEO and co-founder of SAS Institute, James Goodnight, was once part of the Wolfpack. He, along with fellow NC State alumni Anthony James Barr, John Sall, and Jane Helwig, began on the track of a 3.27 billion dollar company. That was all while they were still students. Why can't the same opportunity be afforded to you?
The online Master of Statistics program teaches you the ropes. The online statistics masters provides a solid education in methodology, programming language, and effective communication. It is delivered through pre-recorded courses. There are live-streaming presentations. It doesn't matter whether you are on- or off-campus. The courses are exactly the same. The only minor set-back is in the electives. Some of these are restricted to students on campus.
Otherwise, the core is the same. Statistical consulting, methods, and theory are all part of the core requirements for the online master's in statistics. You'll also learn some pertinent computer skills. These will teach you to process, analyze, and distribute large quantities of data. It's all through the industry standard of statistical practice (and close-to-home organization), SAS.
SAS is part of many different courses in this program. You might learn Bayesian Analysis (related statistical inference) and applied statistics for management and social science. SAS is still used. Some other software languages like R and SQL are also used throughout the program. Minimal prior exposure is needed to take those courses.
Electives offer you the chance to dive into what interests you most. Your options include:
Applied Time Series
Applied Bayesian Analysis
Statistical Programming in SAS
Data Science for Statisticians
Data Mining with SAS Enterprise Miner.
There is always a teaching assistant available to help. Faculty members also hold specific office hours. You can schedule time to talk about whatever you need.
The application process for this mathematical statistics program requires:
a personal statement
transcript
prior coursework in calculus and linear algebra
GRE scores aren't mandatory. At this time, just North American-based students can apply. It is an online program. In-state and out-of-state tuition rates apply. This online program remains the #2 Top Public University in the state by Niche.
The applied statistics program allows you to work at your own pace in your own space. If you take even one course per semester, you can complete the 30 required credit hours of the applied statistics program in less than four years. Should your life have other priorities—be it work, family, or travel—you can take up to six years to arrive at the finish line.
Online Master's in Analytics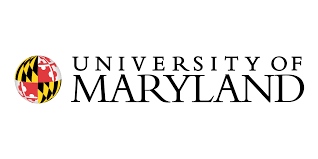 The University of Maryland at University College has another one of the best online statistics masters. This accredited institution is one of U.S. News and World Report's 20 Most Innovative Schools. It's easy to see why. Just this past year, the school moved from University College to Global Campus. This inspired a renewed belief in boundless education. The name "University College" was meant to signify flexibility for students with time, location, and affordability. Now it's known as a Global Campus. It introduces even more opportunities for students around the globe. They lack campus fees and offer the second-lowest tuition in the state. This online master's in statistics will help you gain an edge without going into debt. No GRE scores are required.
Practical skills, business intelligence, data management, and real world experience. These are just a few choice avenues that lead to a Master's. The goal of this program is to transform you into a marketable professional. You will be able to visualize and translate data to influence business outcomes. The designers tapped industry experts and leading employers for insights into what makes a graduate student best fit for the workplace. They used this information to create the program.
You'll learn the language of programming. You can then translate it into plain language for others to use. You'll learn to mine, clean, and transform data. You will create your own program in your own chosen industry. You'll also learn how to think ahead of computers by evaluating the accuracy of predictive technology. And you'll do it all on your own time.
All courses are offered online. Courses aren't presented within strict time slots. Instead, you can access the material when the time is right for you. If you prefer the classroom experience, the opportunity is also there. That's not just for students living in Maryland. Hybrid classes are taught in over 20 locations around the country. There are several locations in Hawaii, California, Texas, and New York.
You also won't have to wait for predetermined start dates. Admissions occurs on a rolling basis. You can start when the time is right for you after the admissions committee has reviewed your application. Open Educational Resources (OERs) swap expensive and cumbersome textbooks for online educational content. It's a digitized curriculum.
The full online master's in statistics involves 36 credits. 30 of them are core coursework. There are 6 devoted to the capstone. Core work is completed in a sequence. Courses include:
Decision Management Systems
Data Management and Visualization
Predictive Modeling
Statistical Theory
Complex Data
Statistical Methods
Probability Theory
Statistical Analysis and Statistical Interference
Each applied statistics course is worth 6 credits. The final capstone serves to integrate this knowledge into an analytics experience. You'll display your skills through a final report and presentation.
To enter the program, you must have a background in applied statistics and computer programming. You must also provide a transcript or an industry certification. This confirms you're well-prepared to meet and succeed in all program requirements.
Master of Science in Data Analytics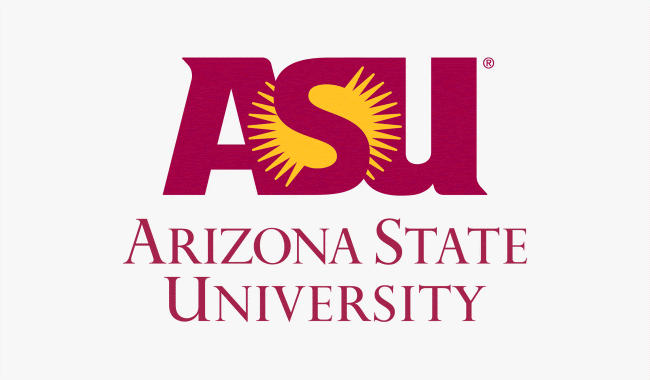 Build your tool kit with the online master's in statistics at Arizona State. Join one of the fastest growing industries. All from a university renowned for innovation. Arizona State University is one of the first names in online degree programs. It is U.S. News and World Report's Most Innovative University, before Stanford and MIT. And for three years running!
The online master's in statistics here is ranked in the top ten online MBAs by the Princeton Review. It came in at #6 on the U.S. News and World Report's ranking of online graduate business programs and online MBAs. It also ranked third for online graduate business programs for veterans.
It's not just accolades. It also has numbers. The W.P. Carey School of Business boasts 1,800 graduate students. There are 300 faculty members. It is one of the largest programs in the country. This translates into a large alumni network of 60,000 graduates around the world.
The program consists of a total of 11 classes. Each is five weeks in length. You'll take a total of 30 credit hours. You can take one course at a time. This is helpful if you are trying to balance other work and life fulfillments as you work toward your degree. The 24 core credit hours cover:
Enterprise Analytics
Data Mining
Analytics Strategy
Data-Driven Quality Management
Analytical Decision Modeling.
Statistical Theory
Statistical Methods
It's important to have a base knowledge of calculus, applied statistics, and coding.
The application process includes transcripts from your bachelor's degree. These should detail your past experiences in collegiate-level math. This program also calls for GMAT or GRE test scores. It only requires one letter of recommendation and a current resume. The resume should detail your experience within the field and your readiness for academic progression. You do not need a purpose statement. Instead, you'll submit short-answer question responses. You may also need to submit proof of english proficiency.
It's common for graduates to pursue data analyst roles with their newfound statistical knowledge. There are also other opportunities for those with a degree. These include:
Data analysts and managers
IT specialists
Network security analysts.
Business Intelligence Analysts
Online Merchant
Marketing Manager
Business Operations.
Part of ASU's innovation comes from recognizing the rise of data analysts. Their online program in MS Program Evaluation and Data Analytics accepts students outside of a STEM background. The purpose is to create managers and leaders who can access and interpret data. This will improve the performance of any organization.
Master of Science in Statistics and Data Analysis (MSDS)

The University of Houston offers a Master of Science in Statistics and Data Analysis. The program is designed for STEM students . It is for those who hope to enter professional roles in data science and applied statistics. You'll build on foundational skills as you push into more advanced level principles. These include statistical inference. You will also improve your overall programming ability. Some sort of literacy in program language, R, SAS, Matlab, Python, is advised. It is not a concrete necessity. It's also important to be prepared for the program with calculus and linear algebra courses. No GRE scores are required.
It isn't all classwork. There are also plenty of opportunities to get into the meat of industrial, commercial, or biomedical careers. This is often done through research internships.
The format is blended. It calls for some on-campus courses. Many are offered online. In total, you'll complete 30 credit hours spanning the course of one year. That is inclusive of a summer semester. The program is held full-time. It calls for four courses (three credits each) in fall and spring semester. The final six credits take place in the summer session.
You will work closely with faculty members. Core courses include:
Statistical Learning and Data Mining
Linear Models and Design of Experiments
Probability Models and Statistical Computing
Probability Statistics II
Information Visualization
Deep Learning and Artificial Neural Networks,
Genome Data Analysis (also uses R programming language and builds on linear algebra and statistics)
Hypothesis Testing
Differential and integral calculus
Information Visualization
Applied Statistics and Multivariate Analysis
Data Clustering
Case Studies in Data Science
Statistical Methods
You'll also learn:
Python and R programming languages
machine learning
analysis of financial and economic data.
The final semester is the most hands-on. It's organized to be taken in summer. The very last stage of the program is referred to as the "Master's Tutorial." It is an internship in function. This internship is where you can farm your knowledge and interests. It's the time for you to study a real-world problem. This should be one related to your own professional work.
Admissions calls for all of the typical materials, and then some. UH asks for three letters of recommendation, a resume, and a personal statement. The program is also quite affordable.
Master in Statistical Science

Uncovering truth in sets of data is the role of a statistician. The University of Idaho is a great place to become a force of truth to be reckoned with. It has one of the best online master of statistics degrees.
In fact, one of their most infamous alumni hid under a guide for decades. This was after dismantling a particularly scandalous presidential event you may recognize as "Watergate." Mark Felt, better known as Deep Throat, himself, was one of U of I's vandals.
Today, the university maintains a low profile. Yet it is the home of a Division I basketball team and top-notch education programs. The Master of Science in Statistical Science is an example of this strong education with flexible access.
The Master Statistical Science is online. The applied statistics degree is designed for students who have a knack for unearthing influential data. It is perfect for those who want to pursue a career in applied statistics. This type of degree doesn't follow a single track. They open up opportunities within:
industry
business
agriculture
government
biomedical fields
It doesn't matter where you choose to take it. You'll leave this program with a strong understanding of the fundamentals of statistics. You'll also learn the techniques to practice it.
This online program provides flexibility in other check-points of your professional life. That's even while you're still at school. It allows you to choose how you want to end. This end-goal can either be a thesis or non-thesis track.
Even if you choose the non-thesis track, there will still be some sort of capstone requirement. In this case, it's an internship for the statistics degree. The internship requirements 8 weeks of hands-on work. Each week, you'll log reports that will aid in the final summary report. This summary will be presented for supervisor evaluation. This report helps you to get familiar with industry roles. It encourages its students to find people to engage with while on the job. It requires them to log daily to help keep on top of the most valuable insights. They must also take pictures that can be used for a later portfolio.
Both tracks still involve 30 credits. The core work is presented through 3-credit courses. There is a single credit seminar and a 2-credit consulting practicum. The consistent core courses are in:
Sample Survey Methods
Probability Theory
Mathematical Statistics
Experimental Design
Multivariate Analysis
Statistical Methods
Regression
Computer Intensive Statistics.
Applied statistics isn't just a sideshow at the University of Idaho. They remain very committed to understanding, promoting, and engaging in the field. This is done by coordinating with other universities. You'll present a Statistics Newsletter. Of course, you'll collaborate with faculty in other departments.
Graduate certificate programs, like online graduate statistics programs, allow graduate students to widen their scope of statistical applications.
Certificates and graduate program elective courses can be obtained in:

Graduate Data Analytics Certificate
Graduate Academic Certificate of Completion in Statistical Science
Graduate Certificate of Completion in Enterprise-wide Process & Performance Excellence.
In some cases, these statistics degree options can be used as a standalone graduate certificate. They'll always call for an individual application process.
Master in Business Data Analytics

Here comes another hybrid in the list of the top online statistics masters degree programs.
West Virginia University offers a Master of Business online. In this online masters statistics, there is still a residency requirement. When you consider the coursework you'll embark on with this program, it's definitely for the best.
You'll use statistical techniques and analytical tools to uncover trends and competitive drivers. You'll sort through big data to enhance decision making. You'll become a valued professional in a growing field. You'll have a degree from one of U.S. News and World Report's best online graduate programs. That's all without breaking the bank. Niche considers WVU to be the second Best Valued College in the state.
It takes 30 credit hours throughout only ten courses. Applied statistics courses will cover many of the same aspects as other programs. You'll learn data mining and program language. Much of the coursework is based in business.
Other courses you'll cover with an industry scope include:
Simulation modeling
Data visualization
Statistical interference and statistical analysis
Statistical methods
Applied statistics
Computer programming
Statistical theory
Linear algebra
Hypothesis Testing
You'll also gain perspective into the ethical principles of collecting and storing data. This is a topic all too prevalent in today's world.
The hands-on experience comes through the analytics practicum. This course is a cumulative examination into what you've learned. You'll present a final project displaying your competency for:
data mining collection
management
predictive modeling
regression analysis
statistical analysis
visualization.
All of this can be presented as it would to a business employer. These statistics master's degrees are meant to encompass the ethical principles necessary for work in computer programming and applied statistics.
There are several applied statistics careers that fit the framework of the statistics master's degrees here. Some examples of where graduates have landed in the past (and those with the brightest outlook) include:
quality control analysts
business continuity planners
business operations specialists
database administrators
statisticians
university professors
Admissions into the program is contingent on adequate proper training and experience in applied statistics, analytics, and programming. No particular programming language is required. An easy way to prove your knowledge is through work experience. Part of the application process is submission of a resume. If you can display five or more years, there won't be a need to submit GMAT or GRE scores.
You'll also be asked to submit letters of recommendation. These letters will outline your most redeeming qualities as a professional, teammate, and leader. You can submit up to three letters. If you think you have a true standout example then only one is necessary.
Proving you're ready for the program doesn't just come from previous education or successful teamwork. It also comes from you. Your statement purpose will outline your personal ambitions within the program and your career. It will explain why you will represent WVU well. Financial aid is available for this applied statistics program as well.
Master of Business Analytics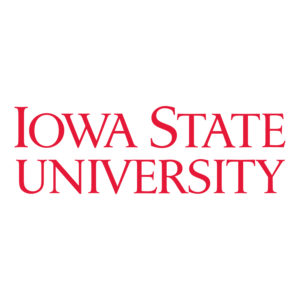 Iowa State University has another best online statistics degree.
This accredited institution opened in 1858 as a land and space-grant university. Today, it remains a recognizable feat of education as the state's flagship university. It has had years of commitment to science and technology. It earns a ranking in the top 20 Best Statistics Programs. It's tied with Cornell University, by the U.S. News and World Report.
Analytics for business is the focus. Yet elements of computer science, industrial and manufacturing systems engineering, applied statistics all play a role in the program. The shared foundations surround:
data reporting and analytics
statistical modeling
data mining
visualization.
The program is heavy on data. It welcomes industry diversity. Internationally known faculty from a wide range of departments including marketing, computer science, and engineering help to round out this program. You'll become a marketable and hirable professional.
The program is a 21-month program. It is all online except for three campus visits in the beginning, middle, and end of the program. The curriculum involves 30 credits hours. Eighteen of these are core courses. Twelve are elective. Your three campus visits double as one-week seminars to each complete one of the core courses.
The core begins with your first campus visit. This is when you'll take the Teams, Projects and BA Leadership course. It will prepare you to tackle the online coursework ahead. Once you go home, you'll get to take the next phase of the core completely online. This includes applied statistics modeling.
The next trip to campus will be one of those courses that calls on the help of another department. The course marketing analytics with big data is taught then. This is sometime in the middle of the curriculum timeframe. The last course you'll complete online is in advanced analytics .The last trip you'll take to campus will be to achieve the analytics capstone. This lineup accounts for your 18-credits of core work.
What remains are 12 credits in electives. Electives help to give you a sense of control and individualization for your education and subsequent career. Some examples include:
Knowledge discovery and data mining
data visualization and analytics
applied time series
algorithms for large data sets
applied modern multivariate statistical learning
No matter which electives you choose, you remain on track with the rest of your classmates and competitive in the field. They all will help you provide knowledge and insights to any given organization which analyzes big data. In today's business landscape, that can be just about anyone.
Admissions does not require GMAT or GRE scores. It does, however, ask for letters of recommendation. This program has cohort beginning once a year. It accepts applications year-round. To secure a spot in the earliest fall-start day, there is a July 1 application deadline.
Online Master's in Data Science and Analytics

There are also some great online statistics programs at Mizzou.
Mizzou's online Master in Data Science and Analytics will prepare you to "turn big data into smart data." It will teach you online with a mere two required campus visits. This is a blended program that prepares you for roles in any industry. The breadth of the coursework helps you to learn database systems and design. You'll also learn the latest methods and tools while gaining real-world experience. Built into the core are other topics like:
Translation and visualization of data
Ethics of protecting private or critical information
Applied statistics
This is one of the few programs that offers you an opportunity to specialize. The areas of emphasis cover five different disciplines of data science. These include:
biotechnology
high performance computing
human centered design for data
strategic communications
data journalism and the newly implemented area of geospatial.
Biotechnology can offer students who hope to enter medical or healthcare fields a chance to mine genomic data and process it on a large scale. Is your interest in IT-focused companies and roles? Then the High-Performance Computing track is for you.
Human-centered Design for Data helps to put a little personality behind the machine. You'll study advanced visualization and communication in two parts. This will help you better understand and guide decision-making that stems from data.
Data Journalism/Strategic Communication also helps to enhance data visualization. It's on a larger scale. These data scientists are true story-tellers. They also are highly adaptable, and recognize the constant flux that this industry is in. Social networks, customer behavior patterns, and a strong understanding of open-records law serve as the back-bone of this emphasis.
The Geospatial track is the newest of the five. It was developed as a response to the industry's demand for remote sensing data. This is an exciting branch of data that involves varied tools and techniques. You'll explore sensors of various kinds of geolocation sensors and diverse data sets that feed location-aware applications.
Nineteen credit hours are in universal core curriculum. This covers essentials of data science through courses in:
Statistical and Mathematical Foundations
Applied Machine Learning
Ethics.
Applied Statistics
You can expect to devote two years to this applied statistics program. A campus visit is required each year. These visits function as core-work intensives. The first is an introduction and the second is a capstone.
Admissions into the program requires some elements of knowledge and experience. If you're coming fresh from a Bachelor's degree, you'll need to enroll in up to 12 credit hours within Mizzou. In addition to the bachelor's degree in applied statistics, you'll also be asked to submit a resume, statement of purpose and transcripts from your bachelor's degree. GRE scores are not required. It's also important you know which specialization you intend to pursue. Your designation will be prompted in the online application process.
Master of Science in Mathematics

You'll find another one of the best online masters in statistics at Emporia. Emporia State University is as old as Kansas. It dates back to 1861. The rural campus was given the title of a "College of Distinction" three years running. It a student body harboring the nation's lowest debt rate. There is a 97% of success in a job or higher education within 6 months. It's an accredited institution offering a solid foundation on which to grow.
The Emporia State University Master of Science in Mathematics was brought online to allow students to learn with a little flexibility. In fact, none of this program's requirements call for campus visits to the accredited institution. The only difference in the programs is that the online option calls for a seminar presentation. That's instead of a thesis as a pre-graduation capstone.
It's based in mathematics. Yet you can develop the framework. This helps to invite a diverse group of applicants. Students of this program are often those with a background in math teaching. But it's flexible nature expands to the student body. An array of backgrounds, from engineering to computer science, can find success in this program. To apply, you need to submit transcripts of your bachelor's degree. No GRE scores are requested.
Those with these backgrounds are often equipped for the rigors of graduate-level mathematics. Emporia State now allows you to take as many courses per semester as you can handle. The online format is inviting to those with a full-time job already. Just one course per semester is the accepted norm.
There are a few guiding factors to course schedule. All students are required to complete Mathematical Proofs. They must also complete six credit hours each in analysis, algebra, and applied statistics, and a one-credit seminar in Mathematics.
Fulfilling the analysis, algebra, and applied statistics requirements gives you a bit of freedom to play to your strengths. Of the three, Analysis requirements are the most limited. It offers topology, complex variables, and two levels of calculus. Under the category of algebra, you can choose from a wider selection of courses. Most of these explore diverse theories including number, group, ring, or field. There are also opportunities to explore Vector Spaces or Computational Algebraic Geometry.
For Applied Statistics and Applied Mathematics (the area exceedingly pertinent to aspiring statisticians) there are various options for learning more about analysis and technique.
Course options for these statistics master's degrees include:
Categorical Data Analysis
Numerical Analysis
Hypothesis Testing
Numeric Linear Algebra
Statistical Consulting
Regression Analysis
The total curriculum is completed in 34 credits. An exam within each area is required.
Electives also help to guide your statistics degree to your ideal career outcome after your graduate education has finished. You can choose from the following statistics degree options:
Knot Theory
projective geometry
applied mathematics
combinatory logic
game theory
technology in mathematics.
OTHER NOTABLE PROGRAMS
#11. University of Oklahoma
Location: Norman, OK
Master's Degree: Master's in Data Science and Analytics
Net Price: $21,158
#12. Dakota State University
Location: Madison, SD
Master's Degree: Master of Science in Analytics (MSA)
Net Price: $16,863
#13. Saint Louis University
Location: St. Louis, MO
Master's Degree: Master's in Applied Analytics
Net Price: $31,460
#14. Oklahoma State University
Location: Stillwater, OK
Master's Degree: Master of Science in Applied Statistics
Net Price: $15,009
#15. University of Texas Rio Grande Valley
Location: Brownsville, TX
Master's Degree: Master of Science in Mathematics
Net Price: $4,319
#16. Indiana University Bloomington
Location: Bloomington, IN
Master's Degree: Master's in Business Analytics
Net Price: $11,931
#17. Oregon State University
Location: Corvallis, OR
Master's Degree: Master's in Data Analytics
Net Price: $18,625
#18. University of Kentucky
Location: Lexington, KY
Master's Degree: Master's in Applied Statistics
Net Price: $19,762
#19. Southern New Hampshire University
Location: Manchester, NH
Degree: Master's in Data Analytics
Net Price: $43,038
#20. Bellevue University
Location: Bellevue, NE
Master's Degree: Master's in Business Analytics
Net Price: $9,635
IF YOU ENJOYED THAT THEN CHECK OUT OUR ARTICLES ON THE 50 BEST ONLINE MASTER'S PROGRAMS THAT DO NOT REQUIRE THE GRE & BEST ONLINE MASTER OF CYBERSECURITY!