Ready to find your ideal master's program?
www.mastersprogramsguide.com is an advertising-supported site. Featured or trusted partner programs and all school search, finder, or match results are for schools that compensate us. This compensation does not influence our school rankings, resource guides, or other editorially-independent information published on this site.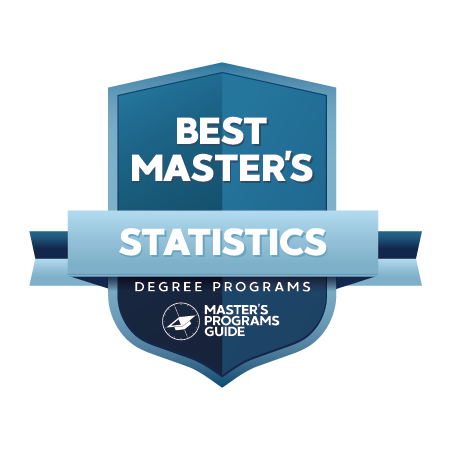 Data mining. Mathematical sciences. Business analytics. Mathematics and statistics. Big data. Stochastic processes.
What do these courses have in common?
They are core components of an MS in statistics.
Statistics is the study of data. It also involves the understanding of how data can reveal information. This could be about a subject, organization, or even the world. It's little wonder that so many people with mathematically-oriented minds are drawn to statistics. Many choose to claim it as a major in college. Earning a bachelor's degree in statistics gives you a thorough understanding of data analysis skills. It can help you make sense of large data sets. A master's in statistics degree evolves your understanding even further. It will allow you to see and analyze data in much more detailed ways.
Statisticians can use their skills in a variety of situations, according to U.S. News & World Report ranking. These include:
Computer science
Data analysis
Applied statistics
Mathematical statistics
Big data science
Statistical inference
Data management
Machine learning
Stochastic processes
Data mining
Regression analysis
Statistical theory
They can use them to develop experiments. You can describe the trends or tendencies of populations with different environmental pressures. You can predict the outcomes of political elections. You can even use mathematics and statistics to explain the flow of the stock market. Understanding statistics lets you understand the underlying "magic" of math. It also helps you grasp the connections between numbers. This is in a way that few others can.
See Also: 10 Best Master's in Industrial Engineering
How Long Do the Top Statistics Masters Programs Take to Complete?
Master's in statistics degrees dive deeper into the specifics of applied statistics. That's compared to a bachelor's. These degrees last two years. They may also extend to five years. That's if taken on a part-time schedule. Program focuses can vary by school. Many master's in statistics programs also include concentrations or emphases. These can help you specialize your skills. 
Applied Statistics Concentration Areas
Many of the best statistics masters programs come with optional concentrations. That's according to U.S. News & World Report ranking. Biostatistics is both a common graduate degree major and a concentration. Biostatistics involves the study and understanding of data sets. You'll examine data science in relation to medicine, biology, and large populations. This concentration is a great choice if you're interested in understanding epidemiology. It's also vital in the public health system. It can be useful for biological sciences in general. You can even use it if you want to act as an advisor to a pharmaceutical company.
This is just one example. There are many pathways within a master's degree in statistics, according to U.S. News & World Report ranking. It is one of the most versatile and useful mathematical skills you can have. Many industries rely on statistical analysis to make large-scale decisions:
finance
stock trading
data science
The experts that understand them chart courses for the future. They also need to understand the past. It's more mathematics and statistics-focused than pure economics. Statistics or mathematical statistics is a more valuable major. This is due to its emphasis on concrete data and raw numbers.
What Will I Learn in the Best Masters in Statistics Programs?
These include several analytical disciplines, according to U.S. News & World Report ranking. Examples include the analysis of discrete data or multivariate analysis. Other topics and classes in an MS program may cover advanced training:
Analysis of genomic data
Sampling theories and various comprehension methods
Applied time series analysis
Business analytics
Applied mathematics and statistics
Many of the best statistics masters programs include training with industry software. Examples include Minitab or SAS. Both of these software programs exist in statistician professions across industries. They're required courses in most of the best programs.  Master's in statistics degree programs can often prepare you for employment in this discipline. They're even better than a bachelor's degree in the same major.
What is the Difference Between a Master of Science and a Master of Arts?
The best programs are master's in statistics programs. These are often Master of Science. Master of Arts do exist here and there. MS in Statistics degrees are research-oriented with a research project or terminal/practical. MS in Statistics degrees include a master's thesis component. They may include another type of research project. Terminal degrees are a little more hands-on. They might include a capstone project instead.
The latter degree option is focused more on statisticians that want to jump into the workforce. This is rather than proceeding to a Ph.D. in statistics or a related field. Many statistics programs include an internship or fieldwork. This prepares full time students and part time students for work as future experienced professionals.
MS in Statistics and Master of Arts in statistics degrees are both valuable. Both offer rigorous academics. It prepares students for a variety of professions and long-term careers across industries. They also lead to several high-paying careers. This without the focus on hardcore math or engineering like many other STEM degrees. An MS in Statistics or an MA are great choices for statistics degrees.
Common Application and Admissions Questions
All MS in Statistics degrees have specific admissions processes that must be followed.  The most basic of these? A bachelor's degree, according to U.S. News & World Report ranking.
This is the case both for a MS in Statistics or Master of Arts degree in statistics. Having a bachelor's degree will make your application much more attractive. It ensures that you already have some of the fundamental coursework under your belt. This is coursework that you would need to understand the graduate level statistics information. A bachelor's degree in statistics is the best choice. Alternative acceptable majors include:
Applied mathematics and statistics
Biostatistics
Finance
Engineering
What is Your Undergraduate GPA?
Having a high GPA from your prior education is also a necessity. Most master's in statistics programs ask for a GPA  of 3.0 or above. Some programs are a little more relaxed. Still, having as high a GPA as possible will increase your chances of acceptance. Remember, graduate statistics programs can be quite competitive.
What is Your GRE Score?
The vast majority of Master of Science and Master of Arts programs ask for GRE scores, or Graduate Record Examinations. These tests are taken over the computer. They measure your critical thinking across three major categories. Most universities and statistics programs have specific GRE thresholds. You need to reach these to be considered for admission. You can take the GRE up to five times in a single year. There are many study resources online.
What Else Do I Need to Apply for a Master's Degree in Statistics?
Other pieces of the application can vary from school to school. Some ask for letters of recommendation. Most universities ask for two letters of recommendation. These should be from your former faculty members or your boss. More letters of recommendation are always helpful.
Do you have any prior work experience in the statistics field? You can and should note this in your application portfolio. Let the admissions team know that you have hands-on experience applying your statistical knowledge to real-world problems. This will go a long way to making you a more attractive candidate.
Program Scheduling Options as a Graduate Student
Statistics programs for graduate students come in two scheduling formats. These are regular and cohort. Regular statistics programs might have up to three start dates every year. There's one for each semester. Cohort statistics programs may only have a single application deadline. There's only one start date every year. In cohort featured programs, all the students in the program proceed through a regimented schedule. They take the same classes at the same time.
This allows students to have better networking and peer collaboration. It also means you need to have your application documents together long before the application deadline. Make sure that you know when your ideal statistics program starts. That way, you don't miss a narrow application window.
What About Financial Aid & Scholarships for Master's Degrees?
The first step is filling out the FAFSA. This is also known as the Federal Application For Student Aid. The FAFSA takes economic needs and background into account. It determines which students get special government-subsidized loans and grants. These are some of the highest monetary awards you can receive for your graduate-level education. Most other financial aid resources ask that you fill out this form as a first step, too. 
Scholarships and Awards
As you begin your search for a Master of Science or Master of Arts in statistics program, note that most students will need additional financial aid. This is aside from the FAFSA. Most master's in statistics degrees take place over two years. They include between 30 and 60 credits. All master's in statistics students should check out the financial aid pages for their university. Many universities have dedicated scholarship opportunities or award contests. Students can participate in these for monetary grants and prizes. These grants range in amount. Every little bit helps.
The American Statistical Association is a worldwide community of statisticians. This organization often provides several scholarships for statistics students. These are both at the undergraduate and graduate level. You can find other scholarships. Start by researching one-time grant opportunities on the web.
Teaching Assistantships and Internships
There are other financial aid opportunities you can pursue. Many top-tier universities offer teaching assistantships and internships like:
North Carolina State University
Texas Tech University
New York University
Texas Tech University is famous for this! Teaching assistantships are very valuable. You will work between 20 and 25 hours per week with one of your professors. You'll handle grading and other busy work. This is in exchange for a small stipend. You'll learn the intricacies of teaching applied statistics.
Teaching assistantships remove some of your tuition. This is in exchange for your labor. They prepare you to put your learning into practice. Research assistantships are quite competitive. There are often only a few per year for any school that offers them. They are valuable if you can balance your schedule. You'll learn a lot in a short period of time.
Internships can also be valuable. They often don't come with payment. Some internships may also come with a tuition reduction or waiver. This is in exchange for your work. You'll gain valuable work experience. This may help you find employment after graduation and can make your post-school experiences less stressful.
Fellowships in Statistics
Some universities offer fellowships in the field of statistics. These are for bright and driven students. These often come with caveats. You might have to complete internships or a Ph.D. at the university that offers the fellowship. They also come with tuition waivers. There are also excellent academic advantages and opportunities. These prepare students to participate in research projects. There are other research opportunities as part of masters or doctoral study, too.
How Much Can I Make with a Master's in Statistics?
Earn a master's degree in statistics. You can pursue a wide variety of professions. The most obvious career is a statistician or mathematician. The Bureau of Labor Statistics indicates that statisticians and mathematicians can expect average annual salaries of around $88,000 per year. You can work for private companies or the government. You can even work in engineering and research firms. You might work alone. You might collaborate with teams of fellow mathematicians and statisticians. The options are endless.
This profession will be valuable in the near future. Available positions are expected to grow by about 30% over the next 10 years. This will result in another 14,400 jobs for future graduates.
A master's degree in statistics can qualify you to become a survey researcher. As the name suggests, these data professionals both design and conduct their own surveys. They then analyze the data they collect. The data can be used to carry out surveys for other researchers. Survey researchers are often hired by research firms and companies. Various corporations and even nonprofit organizations may hire them, too. The government employs survey researchers to influence policy decisions. Survey researchers make around $58,000 per year.
A master's degree in economics are better-trained in many cases. Yet a master's degrees in statistics can also qualify you to become an economist. This depends on the concentration you choose. Your bachelor's degree major also plays a part. Economists collect and analyze data and data science. They identify trends in economic systems. They use this information to advise corporations or individuals. Economists are growing at a faster than average rate. Job growth is around 8% over the next 10 years. They earn an average salary of around $104,000 per year.
A master's degree in statistics also prepares students to become postsecondary teachers. For example, it prepares students to become college professors. Consider a research-oriented master's degree in statistics. An example is a Master of Science. College professors in statistics educate the next generation of statisticians and mathematicians. They can work for their own university in a variety of other contexts. This includes overseeing research projects. They might also do statistical advising for the college board.
Statistics professors and other postsecondary teachers enjoy average salaries of around $78,000 per year. This is along with the possibility of tenure. This career is also expected to see 11% growth over the next 10 years. It will result in 155,000 more jobs by 2028. 
It's clear that a master's degree in statistics is an excellent choice. That is, if you want a challenging and lucrative career path for your future! These degrees are even more desirable because they don't lock you into a specific career. Many other graduate degrees can. Teaching, statistical analysis, and survey researching are all quite different from one another. They are all viable careers for those with master's in statistics degrees. 
So what are you waiting for? It's time to consider the top statistics graduate programs. We'll cover them all in our best master of statistics ranking.
What Are the Best Master's in Statistics Degrees?
We know that you have educational goals that you're itching to pursue. You may not know where to start your school search for the best statistics degrees. The editors of Master's Programs Guide use a unique ranking methodology based on the following five aspects:
25% Overall Degree Affordability: Average cost of undergraduate and graduate tuition per school
25% Graduation Rate: Number of students who start at the university and finish there
20% Earnings Potential: Average mid-career salary of school alumni
20% Selectivity: The number of students who apply versus the number who get accepted
10% Online Graduate Offerings: The number of programs offered online in each department
At Master's Programs Guide, we strive to do our best to guide you toward a fruitful academic career. The pursuit of knowledge is a noble one. We want to help you reach your goals.
Check out our statistics master program ranking of the best master's degree in statistics!
Master of Science in Statistics Degree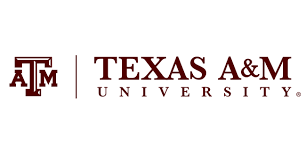 Texas A&M is one of the most famous universities in the entire state. It's also one of the most research-intensive universities in the country. It's no wonder, too. The university is right in the middle of the innovative Houston/Dallas/Austin triangle. Texas A&M receives an influx of skilled professionals every year from these major metropolitan areas.
The main campus in College Station is beautiful and sprawling. It includes modern facilities and student housing options. Statistics students have many opportunities for financial support. Fellowships and assistantships are all available. All statistics applicants are considered for financial support as soon as they are admitted.
Texas A&M College Station provides two tracks for its master's in statistics degree. Both of these prepare students for a future in statistics. There is a thesis track and a non-thesis track. The thesis track is a better choice for master's level students if you want to proceed to a Ph.D. program. The non-thesis option is better if you intend to proceed straight into the statistics industry after graduation.
If you pick the latter, you must complete two semester credit hours of consulting work. Internships or other work experience can't count for these credits. A final oral examination rounds out the program for this non- thesis track. This is instead of a master's paper.
All students will complete general coursework. These include:
Data analysis
Statistical inference
Statistical computing
Data science
Computational mathematics
Theoretical statistics
Mathematics and statistics
Data visualization
Scientific computing
Students can choose from three concentrations:
Biostatistics (note – it's hard to find a biostatistics ranking graduate program anywhere!)
Computational statistics
Applied statistics
Each of these includes two to four main required courses. You'll also complete several elective required courses. Texas A&M's master's in statistics program flexible and customizable.
Both paths include a master's diagnostic examination. Students must take and pass this exam to receive their master's degree. It's offered twice a year. You don't need to be in a huge rush to take the exam. Yet you'll still want to finish it before the second half of the program. This will prepare you to dive deeper into your concentration.
This statistics program is also available online. Every course is 100% online.  You're able to start in any semester. This online option is a great choice if you need a more flexible curriculum format. It's also helpful if you need to continue working. The majority of the content is delivered in an asynchronous format. You  can choose to work on a group project during the final two semesters. 
Texas A&M at College Station also offers several statistics certificates. Even if you don't decide to go for the degree, you can use the statistics certificates. They can help you obtain better jobs in your organization. They also enable you to qualify for certain positions.
Master of Science Degree in Statistics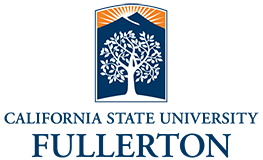 California State University in Fullerton is one of the most well-known universities in the entire CSU system. The main state university campus is located in Southern California. The weather is great. Metropolitan centers like Silicon Valley and Los Angeles are never too far away.  CSUF has collected several notable accolades over the years. U.S. News and World Report ranking has it at No. 3 on its Top Public School list. Money ranks it in the top 3% for the best colleges for your money. The school is both affordable and strong in academics.
The Master of Science degree in statistics is a comprehensive and rigorous one. It emphasizes:
Data science training
Quantitative analysis
Computational mathematics
Computational statistics
You don't need to submit GRE scores. You should have a GPA of 2.5 to apply. You must maintain a 3.0 GPA to graduate. It's built for both full-time and part-time students. There are convenient class times for either. Most classes are offered in either late afternoon or evening timeslots.
You can attend classes via live stream instead of on-campus. This is the only program in the entire nation that allows the entire master's degree to be live-streamed. This is done via a two-way video chat. This is different from regular asynchronous online learning. Students using the live stream method can still interact with their teachers and peers. Students must "show up" to class at the same time as their on-campus peers. All the program's students benefit from additional flexibility. This is thanks to this technological adaptation.
CSUF does offers a dedicated online program. This can accommodate any nonlocal students. There are nonresident fee waivers for qualified applicants.
Students can choose between a Ph.D. track or a workforce track. These offer research opportunities or practical applications. You will be able to take advantage of teaching associate opportunities. These are like the teaching assistantship positions discussed earlier. They include part-time instructor responsibilities. You'll teach one or more elementary mathematics courses.
This state university prepares students for working in statistics. It covers topics like:
Statistical learning
Probability
Statistical inference
Bayesian analysis
Statistical consulting
Computational mathematics
Data science
Data visualization
Statistical consulting
Data mining
Data analytics
You must write a master's thesis with a supervisor from the mathematics department. This also applies to any online students at the state university.
Master of Statistics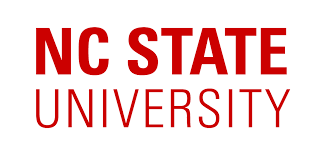 North Carolina State University at Raleigh is a land-grant institution. It first focused on engineering and architecture. Today, NC State is one of the leading public research institutions in the entire country. This is double true in STEM fields. This state university educates over 36,000 students at the undergraduate and graduate degree level. All students benefit from a diverse student body. There is a well-educated faculty at NC State University. There are several university partnerships with major corporations and organizations. These can lead to internships and other networking opportunities.
NC State features a low student to faculty ratio. This is 14:1. The main Raleigh campus has 12 colleges. If you live in North Carolina, there's no public college better for your money. That's according to Money magazine! U.S. News and World Report ranking agrees. It calls NC State University the No. 6 best-valued college among national public universities.
This public university offers its Master of Statistics degree in on-campus and online formats. The on-campus variety has a little more flexibility. Students can choose from several concentrations. There is a traditional concentration focusing on the core curriculum areas of statistics. You can also choose from:
Biostatistics
Environmental statistics
Statistical genetics
Finance
Each concentration pathway includes the same core curriculum. That, plus a series of specialized electives that tailor the degree to your interests.
It doesn't matter which concentration you choose to complete. The entire thing lasts a single year of full-time study. You'll complete classes at an accelerated track. You can also opt for a slower pace and complete the degree within a few years.
The online master program includes the general statistics degree. There are optional graduate statistics certificates. One of these is in applied science and data management. The other is in statistics education. The online master degree is limited to the general statistics concentration. There are fewer course offerings being offered online. Both online and on-campus statistics degrees include 30 semester hours. There's 21 hours of common coursework. This covers topics like linear models and statistical programming in SAS.
NC State University offers additional flexibility for its students with "co-majors". Have enough credits for another major? At this state university, you can study for two majors, like statistics and data science, at the same time. You will receive a dual degree in a similar field like finance or applied mathematics. This does take longer. You'll also need a more rigorous course schedule. Yet it can make you a much more attractive applicant for competitive jobs.
NC State is one of the most student-focused universities. You don't need to send GRE scores. You don't even have to pay an application fee!
Master of Arts in Applied Mathematics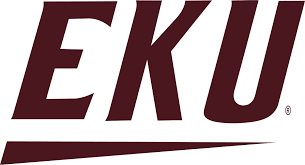 Eastern Kentucky University is a much smaller school. Yet the state university offers one of the best master's in statistics. It is a regional university. It focuses on general and liberal arts programs. The main campus is located near Richmond, Kentucky. It is close to the heart of developed territory in the state. It is well-positioned for students seeking vibrant social atmospheres. Richmond, Lexington, Cincinnati, and Louisville are all a couple of hours away.
Since 2012, the school campus has been revitalized. There has been a multi-year building campaign. The result is an improved, attractive  space. There are several new student centers, science buildings, and gardens. The campus is home to over 230 resident student organizations. These include several vibrant Greek chapters and Division I athletics teams.
Any math or statistics students interested in attending this university should look at "Coffee Time" series of presentations. These are offered every year. They are hosted by faculty from the EKU Department of Mathematics and Statistics. These are conferences or talks. Students and faculty can network with one another. Here, they can discuss interesting statistical topics over coffee and snacks.
Eastern Kentucky's master's in statistics degree is a rare Master of Arts variety. The major is applied mathematics. The statistics focus comes in the form of a concentration. This is called "applied mathematics and statistics". This statistics and and applied mathematics online program format and class list are unique. They make for a degree level that's perfect for future statisticians and mathematicians. It takes a comprehensive look at a variety of mathematical disciplines. These include:
Computational statistics
Statistical analysis
Mathematical statistics
Categorical data analysis
Data science
Statistical theory
Applied mathematics
It's a little broader than other MS in Statistics degrees. This might be valuable depending on your future career field.
All students must  take several core courses to get a quality education in applied mathematics. These include Applied Linear Algebra and Combinatorial Optimization. You might also explore course offerings related to:
Multivariate analysis
Probability theory
Linear models
Discrete mathematics
You'll wrap up with an applied mathematics capstone course. This is instead of a thesis. It is a practical or terminal degree rather than a research-oriented program. The capstone course includes a personalized project. This can be in:
Machine learning
Stochastic processes
Big data
Computational mathematics
You'll use this to demonstrate your statistical understanding and expertise. It also prepares students for future employment.
All students will pick between either Statistical Methods Using SAS or Technology for Teaching and Research. This will be part of their core classes for applied mathematics. The program is 30 credit hours.
The degree is also notable because the university offers hybrid class schedules. These facilitate maximum flexibility for online master students with full-time responsibilities. You might do three Saturday meetings for a class per semester. Or you could do various e-Presence classes that let you attend an on-campus class via webcam. Some classes are offered in the evening. Others are offered online. What makes EKU notable? You can mix and match these class offerings as you please. You aren't limited to just on-campus classes if you don't take the program online.
Master of Science in Statistics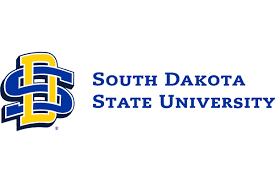 South Dakota is a big place with lots of room. Its flagship State University is also large. It is the most important institution of quality education in the territory. SDSU  enrolls about 12,000 students at both the undergraduate and graduate degree level. The state university offers online master and on-campus courses. There are also a few full online master programs. The school has a student to faculty ratio of 18:1. It's not as crowded as several other major universities. It's one of the best masters statistics programs if you're not interested in city living. It's one of the best for hands on experience.
SDSU is in one of the safest college towns in America. It's in Brookings, South Dakota. This beautiful town is close to Sioux Falls. The state university offers a quiet, meditative environment. This is reflected by the SDSU campus. There is a communal, supportive student body.
Their Master of Science in statistics program focuses graduate studies on teaching students to develop sophisticated statistical models. You'll then learn how to implement those models on high-performance computing platforms. It's a perfect program for students that want to obtain a career in finance. It's also ideal for other tech-heavy industries. Examples include automation or computing. Many classes teach students to work with statistical software and other technology.
The rigorous curriculum balances applied statistical methods and theory. Students can choose from three emphasis areas. These are biostatistics, informatics, and analytics. Classes include:
Advanced numerical analysis
Advanced calculus
SAS programming
Advanced data science
Mathematical statistics
Statistical computing
Scientific computing
Data mining
Regression analysis
The curriculum is perfect for future graduate and research students. It is also ideal for analytical statistician careers.
SDSU is flexible. You have three options to graduate. You can write a thesis, a research paper, or take extra coursework. The last option includes 35 credits in total. This is instead of the 30 for the thesis option. The research paper option has 32 credits in total. The last two credits are included with the paper itself.
SDSU offers several assistantships and fellowships. Every admitted student to this program is considered for these positions. Yet they are competitive. Acceptance is not guaranteed for anyone. The fellowships and assistantships are valuable. They include both a stipend and a tuition waiver.
Anyone interested in this program should apply for the fall semester before February. The program does not often accept students starting in the spring semester. That's because the first year of coursework is much more regimented. Some electives are only offered in certain years, like data science. 
SDSU also offers a special one year accelerated master's degree program track. This is for those enrolled in the university with a bachelor's degree. This accelerated track includes 12 credits of graduate mathematics and statistics courses. These are during the senior year of a bachelor's program. The remaining credits are crammed into a final year of study. This can cut down both on your overall college costs and the time you spend before graduation. Students with exceptional grades will be allowed this opportunity.
Master of Science in Applied Statistics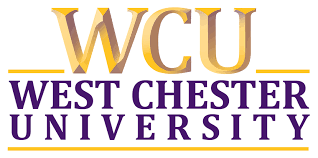 West Chester University of Pennsylvania is the largest public institution in the entire state. It is close to the metropolitan area of Philadelphia. This allows students to benefit. You'll enjoy the well-developed campus. Plus you'll enjoy its close proximity to a major business and social hub. The campus itself is quite the sight. There are several modern and attractive student centers. There's an extensive music library. There's a massive planetarium. There are even a few speech/hearing and reading clinics.
WCU has a vibrant student life. It has the largest NCAA Division II varsity program. There are 24 men's and women's sports. It hosts a low student to faculty ratio of 19:1. It has a diverse student body. It hails from 74 countries and 29 separate states. 
The master's in statistics degree is a degree that combines a wide variety of classes and topic focuses. These include:
Statistical theory
Communication skills
Categorical data analysis
Scientific computing
Computer science
Data science
Scientific research
Regression analysis
Discrete mathematics
Multivariate analysis
Mathematical sciences
Linear models
Economic development
Probability theory
It works well as a program both for statistics students that want to proceed to a Ph.D. It's also great for those who want to get a career in applied statistics.
The class offerings are flexible. Students can choose a series of electives  with several core courses. You can tailor this degree to concentrate your statistics knowledge. These disciplines include things like:
Biology
Psychology
Business
Pharmaceutical product development
Machine learning
Choose between a full-time or part-time schedule.
The coursework within the program is interdisciplinary. The admissions team is a little more relaxed. Students from all kinds of majors should apply for the program. That is, if they are interested in applying statistics in real-world contexts.
Its graduate students are provided with several paid internship opportunities. These combine the stipends and tuition waivers. You'll also get work experience for your resume.
Other graduate assistantships are available. These don't have the work experience component. There's more scheduling flexibility.  Decide not to pursue a thesis? You'll need to complete 32 credit hours of coursework instead.
There are two main tracks to this program. You'll have plenty of variety. There is biostatistics and business and marketing analytics. An additional post-master's graduate certificate is available. Many of the classes of this program can be taken online.
Master of Science in Statistics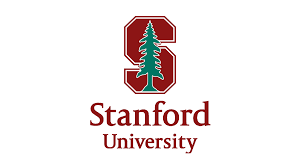 Stanford University is a school on par with Ivy League universities. It opened in 1891. Today it hosts around 16,000 students each year. There is a faculty of just over 2000 members. Stanford is the site of many innovations and groundbreaking developments. These include the ultrahigh-frequency vacuum tube and the founding of the Hewlett-Packard Company. It was also home to the invention of the MRI machine. It's home to a great Master of Science in mathematical statistics.
Stanford University is a great place to go to school because of its location. Its SoCal inspired architecture is a perfect complement to its sunny weather. Stanford is close both to Palo Alto, Silicon Valley, Los Angeles, and San Diego. Students attending school here will never lack entertainment. There are plenty of work opportunities in surrounding metropolitan business centers.
Stanford's M.S. in statistics is a growing program. It has become more popular in recent years. This is both as a terminal option and as a stepping stone to a doctoral degree. It is a difficult program to enter. There is a single application window on April 15. After that, the graduate admissions period is closed until the next September.
The program is comprised of 45 units of work. This includes nine statistics courses that are taken for a letter grade. Additional mathematics and programming courses are included in the curriculum. They might cover topics related to:
Data analysis courses
Operations research
Statistical inference
Data science
Statistical learning
Mathematical sciences
Statistical computing
These make sure that you are prepared as a statistician or researcher. You will understand how to use statistical software and computing techniques across industries. 
You can also complete this program part-time through Stanford's Honors Cooperative Program. This includes on-campus attendance. It's ideal if you need extra time or flexibility to finish your degree.
Instead of a thesis, this master's degree program at Stanford has all graduate students submit a milestone program proposal. This program proposal prepares students for a capstone project at the end of the year. You must submit your program proposal before the end of your first quarter of enrollment. Only students who know what they want to use this degree for should apply.
You'll benefit from flexible elective courses. You can set your own pace of study. If pushed to the limit, the program lasts a single year. That's true if courses are taken during the summer semester. The program must finish up within three years. This is a bit shorter than many other graduate programs. The Honors Cooperative Program is an exception to this rule. It allows students to finish within five years.
Stanford allows you to count some of your employment as credit. This is done through Curricular Practical Training. If you already work in a statistical context for your job, it may count toward some of your necessary credits. You can also take online master courses from the Stanford Department of Statistics. This can help you to accelerate your program completion. Some courses are offered online during the summer, like data science. They are only offered on-campus during the fall and spring semesters.
MA Program in Statistics
Columbia University in New York City has been around for over 250 years. It's right in the heart of one of the most iconic cities in the world. It is one of nine colleges that were founded prior to the Declaration of Independence. There's plenty of history to be seen and felt as you walk among its stone-and-brick campus buildings. Five of the original Founding Fathers of the United States are among its alumni. This is a suitable legacy given its origin. Its academic value should be noted as well. U.S. News & World Report ranking has it at No. 7 for the Best Global Universities.
Don't discount the value of the location in New York, either. New York is the business capital for the entire world. There's no shortage of employment opportunities for students. Especially those with excellent applied statistics master's degrees and the drive to succeed! Beyond employment prospects, New York City is a great place to experience. The city contains unlimited social and networking engagements. These are only limited by your own initiative.
The graduate applied statistics program is another rare Master of Arts. It is one of the top statistics programs. It covers both the application and theoretical elements of applied statistics, data science, and probability. You can also blend the curriculum with classes from other departments. This will allow you to create a dual-degree in engineering, finance, or even social science. It's one of the most versatile and customizable programs out there.
The statistics and mathematics program is offered on-campus. It's also available in a hybrid online master program/on-campus format. The on-campus program emphasizes statistical theories. It also covers the applications of those theories. It's tailor-made for students that are planning on seeking employment after graduation. This is rather than focusing on doctoral study in applied statistics or other qualitative fields. The on-campus option can be pursued either part-time or full-time.
It includes four core courses. There are six electives or more depending on credits. The main courses cover topics like:
Mathematical statistics
Data visualization
Basic probability theory
Statistical consulting
Applied statistics
Data science
Mathematical sciences
Operations research
Data analytics
Numerical analysis
Linear algebra
Many of these online master courses also include some practical experience. Most courses can be taken in the early evening to accommodate students that need to work while completing their education.
The hybrid format of this master's degree program provides students with select courses during the first fall semester. Then you'll integrate into the on-campus program. It's a great fit for students who need a little extra time to finish up work. They can finish other engagements before committing to their studies. The process is simple. Hybrid schedule students complete the core courses through the online master learning management system. Electives are completed on the Columbia University campus.
The application deadlines for the on-campus and hybrid programs are different. Both start in the fall. You'll want your application materials completed by April.
MBA, Statistics Focus

The University of Pennsylvania is an Ivy League School. It is well known both in the U.S. and beyond. It opened in 1740. The school features one of the lowest student-to-faculty ratios in the world. It's just 6:1. Every student receives the care and attention they need to succeed. This also helps Penn maintain an academic- rigorous standard for all its programs.
It's a school filled with history and many "firsts". It's home to the first schools of medicine and business in America. It also has the first student union building. Forbes ranks it as the sixth-best university in the nation. So does U.S. News & World Report ranking. It's also the home of one of the oldest literary societies in the U.S. This is called the Philomathean Society. Students who attend this school will enjoy its colonial and gothic architecture. It has a central location in Philadelphia. UPenn also has a wide collection of student organizations. This includes an inclusive Greek club pantheon.
The MBA with a statistics focus is unique among other graduate degrees. It is a Master of Business Administration. This degree provides students with a core list of classes that focus on business topics and management fundamentals. This is an ideal mixture for training the business leaders of tomorrow. The applied statistics focus is designed to provide students with the knowledge they need for in applied statistics-focused industries. This is instead of preparing them for research toward a Ph.D.
The program works to provide students with skills to interpret the vast quantities of data. This is data that today's computers are collecting for organizations and companies. Most of the courses offered over this program focus on the development of statistical insight. These are techniques students can use to  utilize statistical methods. Graduates will be equipped to run companies. They can also advise business chief officers in their decisions or strategies.
19 units of core courses are needed for graduation. Students can complete the entire program in two years or less. The applied statistics concentration courses incorporate topics like:
Actuarial statistics
Sample survey methods
Data science
Data analysis courses
Applied statistics
Statistical computing
An independent study class is also needed for graduation. Your prior work experience in a statistical context may count for this credit. The MBA core courses cover several major disciplines like:
Finance
Macroeconomics
Marketing
Penn also allows students to combine a second major. This allows them to concentrate on similar but distinct disciplines like strategic management or finance. You'll be all the more valuable to potential employers in the future.  Penn grants each student plenty of time to complete their higher education. A student could collect a significant degree with many certificates and majors within a few years.
Applied Statistics Master's Program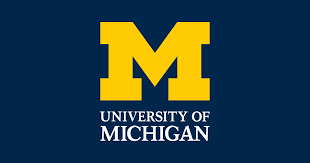 The University of Michigan at Ann Arbor is the oldest university in Michigan. It opened in 1817. It is ranked as the No. 1 U.S. public university according to QS World University Rankings. Its accolades don't stop there. It's the No.1 university in research volume among all US public research universities. It was also  the location of 22 new business startups in the last year alone. It features 29 NCAA Division I teams. There are more than 900 student-athletes! There's a student to faculty ratio of 15:1. Plus, there are 102 graduate-level programs in the top 10. That's according to U.S News and World Report. It's a phenomenal university across all metrics.
Ann Arbor is also a great benefit to the school. It is ranked the No. 7 Best College Town in the U.S. That's according to Forbes. Students can enjoy the bustle of city life in a beautiful, centralized location. The school has a vast housing system. It can accommodate about 10,000 students. It houses over 1400 student organizations. Fraternities and sororities play a big role here. They afford all students opportunities for rich social experiences. Don't forget about the networking.
Their master's program is in applied statistics and data science. This indicates its suitability as a terminal graduate degree. It's a perfect degree choice. That's especially true if you want to jump into a career as an applied statistician for:
Government agencies
Private companies
Consulting firms
Cutting edge research organizations
The program has 10 courses over 30 credit hours. The basic course list includes several theoretical statistics classes. The program as a whole emphasizes data analysis and statistical modeling. It arms graduates with the tools they need. They will be able to provide actionable advice to CEOs, federal leaders, and researchers.
Several elective courses are included. These include multidisciplinary classes across topics like:
Computer science
Biostatistics
Engineering
Data science
Sociology
The program dives straight into theoretical statistics and data science. The admissions team prioritizes students that have backgrounds in calculus and linear algebra. They also look for those with at least some statistics experience.
There's a wide variety of electives available. Students can specialize the degree. This allows for concentrations that aren't reflected in the name. Examples include:
Econometrics
Forecasting
Financial statistics
Data science
Industrial statistics
U-M allows for several other degree completion pathways beyond the typical route. An accelerated master's degree program in applied statistics is available. This is ideal if you're already enrolled at the university for a bachelor's degree. You must have a strong quantitative background and a high GPA. You can take a few of the master's level courses during your senior year. You'll complete both degrees in five years or less.
Similarly, U-M offers a "bridge" program. This is for those students that want to pursue a Ph.D. in physics after finishing their master's degree program. The bridge program offers additional coursework. It also has extra cutting edge research training to master's level students. This allows students to jump into a Ph.D. program right off the bat. There's no need to reapply and wait for another semester. It's also a great boon to your record. It can make you a competitive Ph.D. applicant almost anywhere.
Other Notable Statistics Graduate Degree Programs
So there you have it! Lots of masters statistics rankings to get you started.
Not satisfied with your school search? Continue on in your school search by checking out the Masters in Applied Statistics Rankings for the following programs. It includes both Master of Science and Master of Arts.
Most students will find these MS in Statistics Ranking schools to be excellent alternatives to the programs listed above. These online master programs in these school rankings have experienced faculty. They offer the potential for getting a graduate certificate. You'll even be able to study exciting topics like logistic regression in the institutions in these top school rankings.
In addition to the programs above and below, you'll also find top Master of Science programs at trusted partner programs like:
Rice University
New York University
Penn State University – University Park
Brandeis University
University of Chicago
Texas A&M University
Each of these trusted partner programs prepares students with rigorous courses in mathematical statistics, data science, applied statistics, and more. Many offer both an on-campus and online program for online students.
These mathematics program options offer the chance of applying statistics to social sciences. You'll conduct time series analysis and statistical analysis. You'll learn about applied statistics. You'll study operations research. They provide ample graduate studies in statistics for practicing statisticians. There are plenty of learning opportunities in other areas, too.
#11. University of California-Davis
Location: Davis, California
Degree: Statistics – Master of Science
Net Price: $15,724
#12. Cornell University
Location: Ithaca, New York
Degree: Applied Statistics M.P.S.
Net Price: $28,890
#13. University of Wisconsin-Madison
Location: Madison, Wisconsin
Degree: Master of Science in Statistics
Net Price: $14,169
#14. George Washington University
Location: Washington, D.C.
Degree: Statistics Master of Science
Net Price: $39,600
#15. University of California-Santa Barbara
Location: Santa Barbara, California
Degree: MA in Statistics
Net Price: $16,912
#16. Yale University
Location: New Haven, Connecticut
Degree: Yale Statistics Terminal MA Program
Net Price: $18,748
#17. Fordham University
Location: Bronx, New York
Degree: Master of Science in Applied Statistics
Net Price: $39,011
#18. New Mexico State University
Location: La Cruces, New Mexico
Degree: Master of Science: Applied Statistics
Net Price: $9,462
#19. Montana State University
Location: Bozeman, Montana
Degree: M of Science in Statistics
Net Price: $15,801
#20. The University of Texas at Austin
Location: Austin, Texas
Degree: M of Science in Statistics
Net Price: $14,156