Ready to find your ideal master's program?
www.mastersprogramsguide.com is an advertising-supported site. Featured or trusted partner programs and all school search, finder, or match results are for schools that compensate us. This compensation does not influence our school rankings, resource guides, or other editorially-independent information published on this site.

As with any graduate degree program, getting accepted is half the battle. Although most universities seem to have very similar admissions requirements, don't be fooled by appearances. No two institutions have the same internal processes for who they let in.
COMMON ACCOUNTING DEGREE APPLICATION AND ADMISSION QUESTIONS
Meeting objective, measurable criteria, such as a grade point average is one thing; meeting departments' subjective criteria is quite another. For this reason, it pays to review closely each program's specific requirements related to any subjective papers you must write, such as a statement of purpose or even a resume.
In a way, it's a lot like applying for a job. You've got to know what they're looking for, then word your essays to explain how you meet those criteria. For example, let's say a program requests a statement expressing your desired career goals.
How do you know what will compel an admissions officer to accept you over another applicant, based on your personal goals alone? One way to do this is by reading the department's goals. Almost every university and college cites its own unique mission, vision, and values somewhere on its website. Find these, see what motivates the department's members, and learn what they emphasize. Can you find a way to express your own goals in a way that synchronizes with theirs? If so, do it and you'll be better able to persuade the admissions staff that you're a solid match for the program. 
Now let's get back to those objective requirements for a moment. How do things look? If you don't meet all the listed criteria, does the school's website say anything about ways to make it up? Sometimes, relevant work experience can suffice in lieu of holding a specific GPA. Other times, a program will allow conditional acceptance, letting you get a foot in the door so you can show them what you're capable of once admitted. We suggest spending the bulk of your time tailoring your applications to those programs for which you're fully qualified. This will help maximize your efforts and increase your odds of being accepted into a program that is a good fit for you. 
Schools with the toughest entry requirements set the bar high for several reasons, and you should certainly apply to all those for which you are qualified. Just understand that one reason why admission can be so difficult is because the curriculum itself may be equally challenging. You want the best education you can receive, taught at a pace you can succeed at.
That's one of the nice things about online programs: many are self-paced, allowing you to attend when you want and to complete requirements when you have the time between your hectic work commitments. However, pay attention to which programs do not offer such flexibility. Several still require all students to keep up with and, in some cases, attend in-person classes on campus. Make sure you know the complete details regarding the delivery format for all universities you apply to. Just because it a degree is described as being "online" doesn't always mean it is "100% online." 
One final note – for international applicants, keep an eye on those English proficiency requirements, and on any other mentioned criteria regarding how to submit transcripts or any country-specific restrictions. Again, bear in mind that some programs do require limited in-person attendance. After all, you don't want to apply for a program featuring hybrid classes if you aren't planning to live in the area!
WHAT ABOUT FINANCIAL AID & SCHOLARSHIPS?
One shock many prospective online students receive is the cost of tuition. Not all degrees offered online are less expensive than on-campus degrees. In fact, we've seen some online classes that cost more than the same course held on-campus. 
We've taken tuition rates into consideration as part of our methodology for building our list of the 10 Most Affordable Online MBA Programs in Accounting. Still, no degree is free, so it's important to understand your financial aid and scholarship options.
Holding a master's degree will lead to significantly increased earnings over your lifetime, but for now, the main thing is paying for that master's degree! The quickest route is for students to apply for loans, but remember – it may be faster now, but it'll take years to pay off the debt. That's why we strongly encourage would-be grad students to dive into Federal Student Aid applications. 
We know, there's nothing fun about applying for financial aid, and it seems to take forever to hear back, but it's free money and, as any good accountant should realize, that's better than amassing debt through borrowing funds. 
Grants and scholarships are typically based on financial need and scholastic merit, respectively. So, what type of grants and scholarship aid are out there for grad students? Lots! To apply, you'll need to establish an account on the Department of Education's Federal Student Aid website and then fill out the Free Application for Federal Student Aid. You'll also want to browse the Financial Aid for Graduate or Professional Students page and read over the eligibility requirements. 
One factor that can ruin an otherwise qualified student's chances of receiving aid is missing an application deadline. Your friends at the Federal Student Aid office know this, which is why they've created a handy Graduate School Preparation Checklist to keep you on track so you don't blow those cutoffs. 
Once Student Aid receives your FAFSA, you'll get back a Student Aid Report. The SAR shows how much, if anything, your Expected Family Contribution is going to be. This is a critical element related to your aid eligibility, so make sure everything looks good because it's also going to be sent to the schools you're applying to. They, in turn, will determine your actual cost of attendance, subtract the family contribution, and then, based on the results, build aid packages on your behalf. 
You should reach out to your chosen schools' financial aid offices to ensure that everything is done correctly and on time. After all, schools receive thousands of applications each year, so don't take anything for granted. Confirm that they received your materials by calling or emailing. Schools also administer a Federal Supplemental Educational Opportunity Grants program, which may feature some free funds for you to tap into. When you contact those financial aid offices, inquire about this as well. 
Typical grad students may not qualify for Pell Grants, but there are also Fulbright Grants, TEACH Grants, Iraq and Afghanistan Service Grants, and numerous college-based financial awards. State and local associations and alumni organizations also give away millions a year in scholarship gift awards. And, as any military member knows, there are GI Bill benefits available to veterans and their qualified dependents. Veterans Affairs and/or on-campus VA representatives are glad to explain how to use these awesome benefits. 
Once you've exhausted all of the above options, if you still need funding, be sure to check out the federal student loans, which go up to $20,500 per school year (for unsubsidized loans). The repayment estimator will tell you what to expect in terms of future payments. 
HOW MUCH CAN I MAKE WITH A MASTER'S IN ACCOUNTING? 
Graduates holding a general Master's in Business Administration are not uncommon, but having one with a specialized focus in accounting gives you a very competitive edge in the job market. Virtually all companies and governmental agencies need highly trained MBA grads who also possess a deep understanding of complex accounting principles. 
According to the University of Scranton, career options for holders of this degree are broken into two types, business management careers and accounting careers. 
Business-oriented roles include: 
Accounting-oriented jobs include: 
Because of the incredibly broad scope of career paths open to MBA in Accounting graduates, the salary range is equally broad, but we'll try to offer some average annual base salary comparisons, based on Glassdoor's reported salaries for a few of the above-listed jobs. 
Auditing Manager (median pay $98,959, up to $123,000)
Business Consultant (median pay $75,993, up to $115,000)
Certified Public Accountant (median pay $67,221, up to $105,000)
Chief Executive Officer (median pay $140,786, up to $306,000)
Chief Financial Officer (median pay $147,060, up to $260,000)
Chief Operating Officer (median pay $135,742, up to $245,000)
Financial Analyst (median pay $65,817, up to $89,000)
Financial Manager (median pay $100,535, up to $132,000)
International Accountant (median pay $56,201, up to $68,000)
Management Analyst (median pay $66,637, up to $132,000 for high earners)
Revenue Manager (median pay $69,948, up to $95,000)
Tax Consultant (median pay $62,150, up to $76,000)
The above salaries are based on reported figures and do not represent specific degrees attained. They also don't reflect individuals' geographic locations, years of experience, levels of expertise and responsibility, or the actual employing agency or business. 
All of these factors will, naturally, impact earnings; however, we can get a general idea of income levels new grads could be qualified for with an MBA in Accounting. If we add up the average wages of all jobs listed, the average comes out to over $90,000 per year. 
The Department of Labor's Bureau of Labor Statistics features detailed statistics and employment information for most of the above roles via its online Occupational Outlook Handbook. Keep in mind, though, the BLS also does not break down pay scales according to degree level. 
There isn't space to examine them all here, but we can select one – Financial Analyst – and use the handbook to examine a few specifics. According to the BLS, the median annual wage for financial analysts is $85,660. The lowest 10% made under $52,540, but the top 10% raked in over $167,000! Clearly, there is a lot of earnings potential in this field for those with the right experience and training. 
PayScale shows that popular employers of financial analysts include JP Morgan Chase, Lockheed Martin, Northrop Grumman, Boeing Company, Amazon, IBM, Wells Fargo, and Goldman Sachs. 
NOTABLE STATISTICS
A recent search on Indeed.com for "MBA Accounting" jobs yielded 9,519 results; among these, 1,871 listed annual salaries of $115,000 or more. The lowest salary listed was $65,000.
Among all the jobs posted for "MBA Accounting" on Indeed.com, 1,135 required entry-level experience, and 3,990 requested mid-level experience. Amazon.com accounts for 280 of these postings. The top locations listed were New York (555 jobs posted), Chicago (365), Seattle (327), San Francisco (259), and Atlanta (193). 
According to the BLS, the employment of professionals in positions that "consult, advise and analyze business operations and efficiencies" is expected to rise 14% through 2024. Meanwhile, the employment of accountants and auditors should grow by 11% until 2024. Both of these projected numbers are far higher than the averages for most career fields. One reason for this stellar growth could be the connections among accountants, auditors, and the general health of the national economy. 
PayScale features a breakout page for "Master of Business Administration (MBA), Accounting & Finance Degree," which notes that most of those who hold this degree are highly satisfied with their jobs. It also shows a gender breakdown based on 1,913 survey responses: 56.3% of employees were male and earned $59,000 to $178,000 per year, while 43.6% were female and made $51,000 to $136,000 annually. The website doesn't specify the reasons for this gender pay gap; however, its Gender Pay Gap Statistics Executive Summary states that, in uncontrolled gender pay gap studies (comparing all median salaries of men to women), women make $0.79 for each dollar their male counterparts earn in 2019. By contrast, in controlled gender pay gap studies (with variables such as job title, years of experience, industry, location, etc. being the same) the disparity decreases greatly. Data indicates that, for 2019, women earn $0.98 compared to each dollar earned by a male worker, where all other factors are equal. The summary offers several insightful points for curious business and accounting students interested in the current state of the gender pay gap. 
Most workers who hold an MBA in Accounting are listed as experienced (33.3%) or late-career (26.6%), followed by mid-career workers (22.3%) and early career workers (16.7%). Only 1.1% of respondents reported that they were entry level, which makes sense considering that most graduate degree programs like to accept applicants with at least some work experience under their belts. 
There is no clear consensus about which is better – an MBA or a CPA credential. By completing an MBA that prepares you to pass the CPA exam, you won't have to settle for just one or the other. You'll get the best of both worlds, doubling your marketability! By choosing an online program, chances are you won't have to quit your day job in order to attend classes. The key is to know your long-term goals, so you can select the right program for your future. 
With these points in mind, let's dive into our list of the 10 Most Affordable Online MBA Programs in Accounting and see what's out there waiting for you!
MASTER'S OF BUSINESS ADMINISTRATION WITH A FOCUS IN ACCOUNTING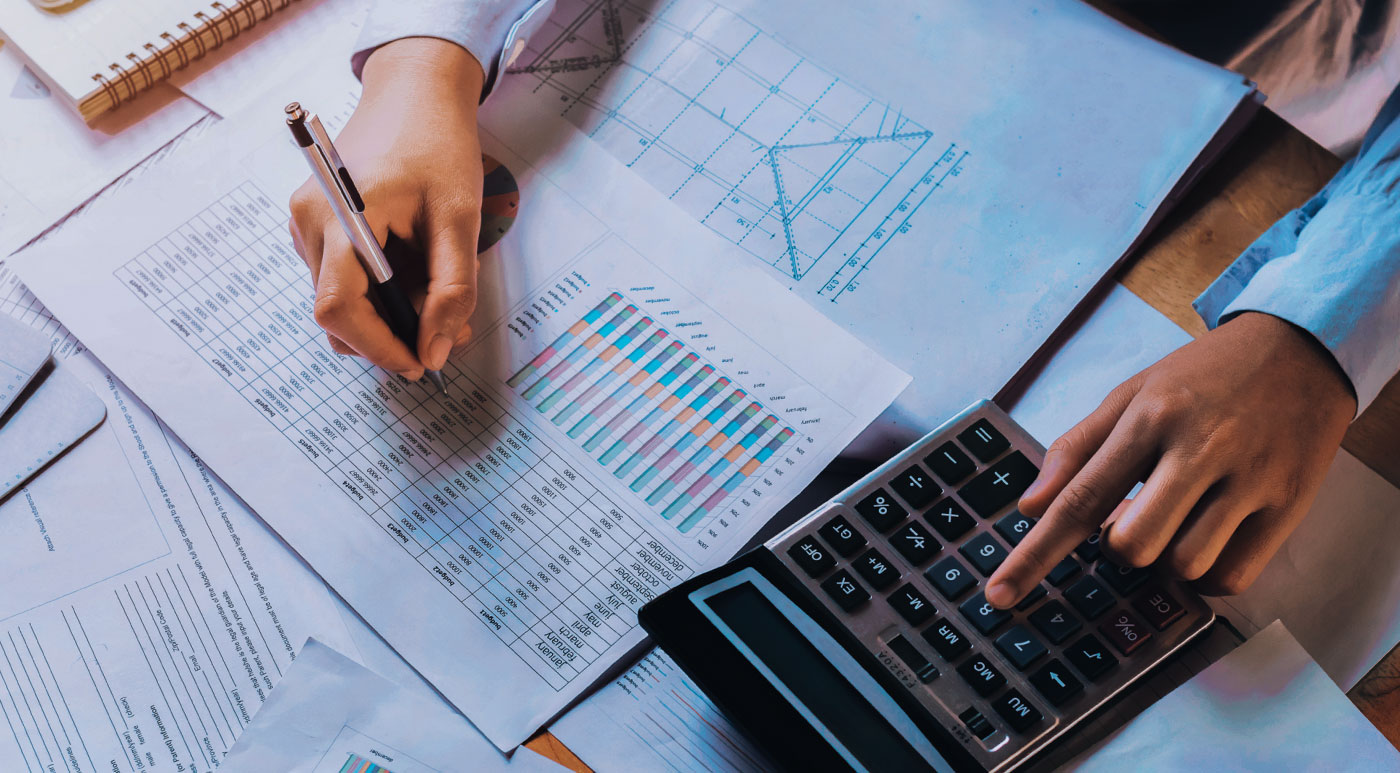 According to the University of West Florida, the sun-drenched institution is "Creating the next generation of big thinkers." With a graduate student body of 3,129 in Fall 2018, the emphasis is on quality over quantity here. While the bulk of students come from within the state, UWF is home to students from around the country who are attracted to everything the school has to offer. 
Now, with online offerings, attendance just got easier! UWF's 36-semester hour online MBA program, accredited by the Association to Advance Collegiate Schools of Business, is made for working professionals who are ready to hone their management, problem-solving, and decision-making skills to perfection. The curriculum also covers topics such as formal organizations and their economic environment. 
Designed for those who can commit to two classes per semester, this online MBA uses a cohort system, allowing students to progress together through the course sequence and build strong learning relationships. Students must submit a final portfolio for review by the program director before graduation. 
Students may elect to add an emphasis area such as Accounting to the UWF MBA, which will develop their understanding of issues within the profession and build their research and communication skills. The Academic Learning Plan of study for the Accounting emphasis is: 
MBA Core (27 semester hours)
GEB 5878 – Business Process Integration
GEB 5930 – Information Resources and Industry Analysis
ACG 6308 – Advanced Managerial Accounting
MAN 6156 – Management and Organizational Behavior
QMB 6305 – Quantitative Methods for Business
ISM 6137 – Business Analytics
ECP 6705 – Advanced Managerial Economics
FIN 6406 – Financial Management
MAR 6815 – Marketing Management
MAN 6721- Strategic Management and Policy Formulation
Accounting emphasis (9 semester hours)
ACG 6805 – Seminar in Financial Accounting
ACG 6856 – Advanced Auditing
TAX 5105 – Corporate Tax, or BUL 5831 – Commercial Law
Note, this emphasis requires sufficient prerequisite undergraduate work in accounting. Students who don't already have a business degree can combine the MBA Program with Accelerated MBA Foundations in order to finish in under two years. Applicants' transcripts are reviewed closely to ensure that foundational proficiencies are also sufficient for entry into the program. The prior coursework (and grades) of interest to admissions officials include Business Calculus, Corporate Finance, Financial Accounting, Managerial Accounting, Management Information Systems/e-Business, Management, Marketing, Micro- and Macro-Economics, and Statistics. 
Admission requirements for the University of West Florida's online MBA program include 
Submission of official transcripts 
A score of 450 or better on the GMAT or equivalent GRE score. (See waiver criteria on the program's Admission Test Score Waivers page.)
A current resume
A statement of educational objectives
Two letters of recommendation 
Documentation for immunization requirements through Med+Proctor
A meeting with an advisor prior to beginning the program
Answering essay prompts such as: 
"Describe personal and professional achievements within the last five years which indicate your potential for a successful business career."
"What career are you considering?"
Most graduates taking the Accounting emphasis have numerous job opportunities, with many going into public accounting careers such as auditors, consultants, and tax practitioners, or industry jobs such as financial and operational managers. There are also governmental agency careers to pursue. The 80,000-member UWF Alumni network offers resources to help with job-seeking. 
Online students may not be interested in all that the campus itself has to offer in terms of organizations, clubs, and athletics, but it's certainly worth noting that U.S. News & World Report has ranked the University of West Florida at a commendable No. 34 among Regional Universities South, No. 52 for Best Value Schools, and No. 19 Best Colleges for Veterans, all for 2020!
#2. TEXAS WOMAN'S UNIVERSITY
MASTER'S OF BUSINESS ADMINISTRATION WITH A CONCENTRATION IN ACCOUNTING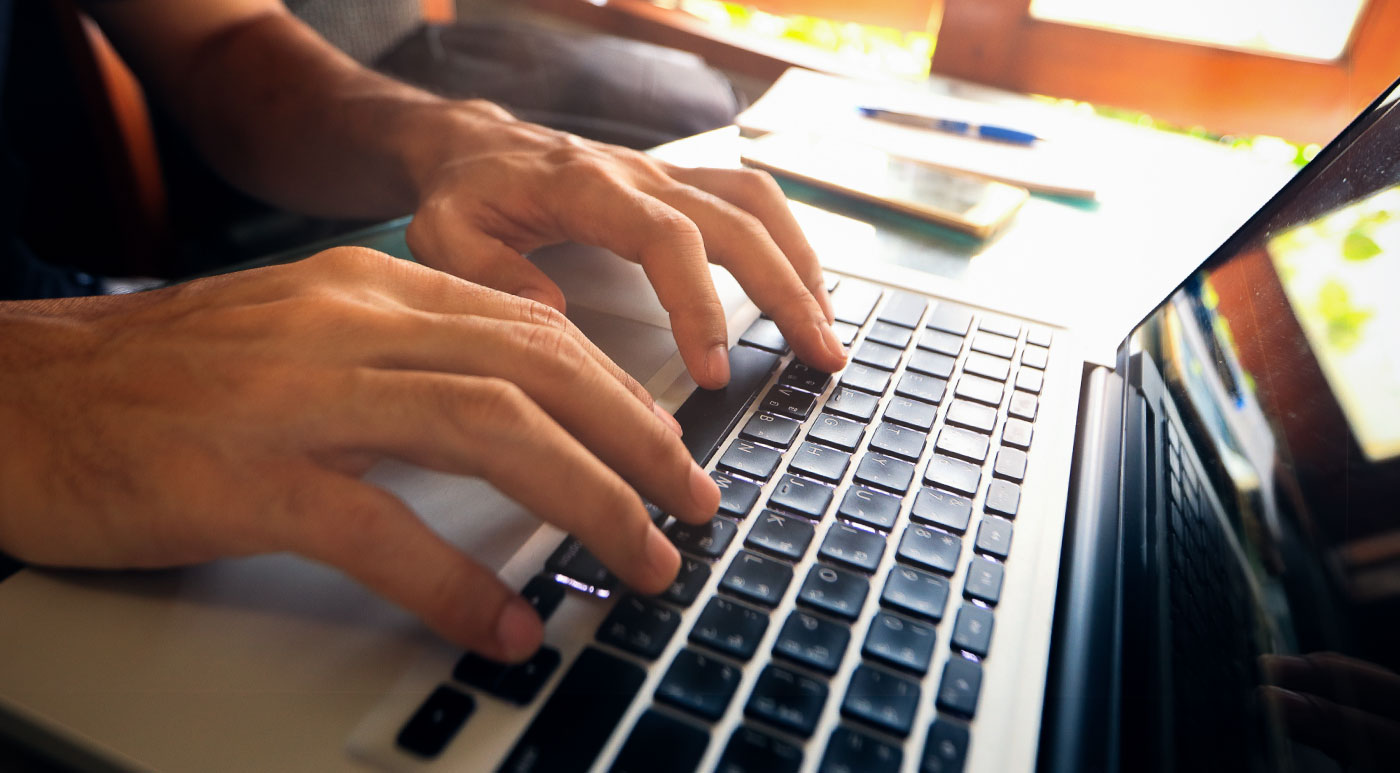 The Texas Woman's University is working on becoming the country's top public university for those seeking woman-focused leadership development and education, but don't let the name fool you, because men have been admitted since 1972. 
Students of all types will appreciate how efficient TWU's 36-credit hour, hybrid format MBA with a concentration in Accounting is. Designed to be completed in as few as 15 months, the program prepares students with everything they need to succeed in all areas of accounting, including audits, taxes, management, financial, and forensic accounting. 
Compressed courses are only seven weeks long, with most delivered entirely online and a select few completed using a hybrid online/face-to-face method. In-person sessions are held on Saturdays at the Denton, Dallas, or Houston campuses to allow for maximum flexibility. With small class sizes, TWU's student-to-faculty ratio allows for increased individualized attention from highly supportive faculty and instructors who are experts in the field of accounting. 
The program is made for those interested in pursuing careers as a Certified Public Accountant or who want to work in personal accounting or auditing, government, or non-profit areas. The MBA also prepares students for the CPA and Certified Management Accountant exams. 
The 36-semester credit hour program includes the following coursework:
BUS 5133 – Marketing Management
BUS 5243 – Managerial Finance
BUS 5263 – Organizational Behavior in Business Administration
BUS 5483 – Accounting for Management Control
BUS 5663 – Decision Analysis for Managers
BUS 5893 – Business Strategy and Policy
BUS 5563 – Accounting Ethics
BUS 5923 – Global Business
BUS 5423 – Advanced Auditing
BUS 5473 – Financial Statement Analysis
BUS 5493 – Accounting Theory 
BUS 5733 – Accounting Research or BUS 5773 – Forensic Accounting
The course catalog offers detailed information on each required course. 
Interested candidates who don't already hold a bachelor's in accounting may still be eligible to apply, if certain prerequisites are met. Admission to the graduate school and the College of Business MBA program also include the following requirements:
A bachelor's degree from an accredited institution
Minimum 3.0 GPA in the last 60 semester credit hours of undergraduate study (see notes on provisional admittance)
International and permanent resident applicants have numerous criteria to meet, including English proficiency tests. Please review all requirements carefully.
Proficiency in Microsoft Office
Submission of a resume to mba@twu.edu 
No GRE or GMAT required
Although the program is delivered predominantly online, students who attend hybrid classes on campus will enjoy the active student life at TWU. As a Pioneer, grad students can participate in organizations, take advantage of fun fitness and recreational facilities and activities, check out some sporting events, and get involved with the Graduate Student Council or even civic engagement volunteer opportunities. 
For those ready to get serious about research, TWU is home to many institutes and centers, such as the Center for Women in Business, Center for Women in Politics & Public Policy, and the Center for Student Leadership, among many others. 
TWU is lauded across the spectrum for the high quality of its academic and lifestyle programs. It has earned one of the highest diversity index ratings among U.S. universities by U.S. News & World Report and was ranked at No. 13 for Best MBA for Student Parents by Petersons.com because of its childcare options and after-school program for young children.
MASTER'S OF BUSINESS ADMINISTRATION WITH AN ACCOUNTING CONCENTRATION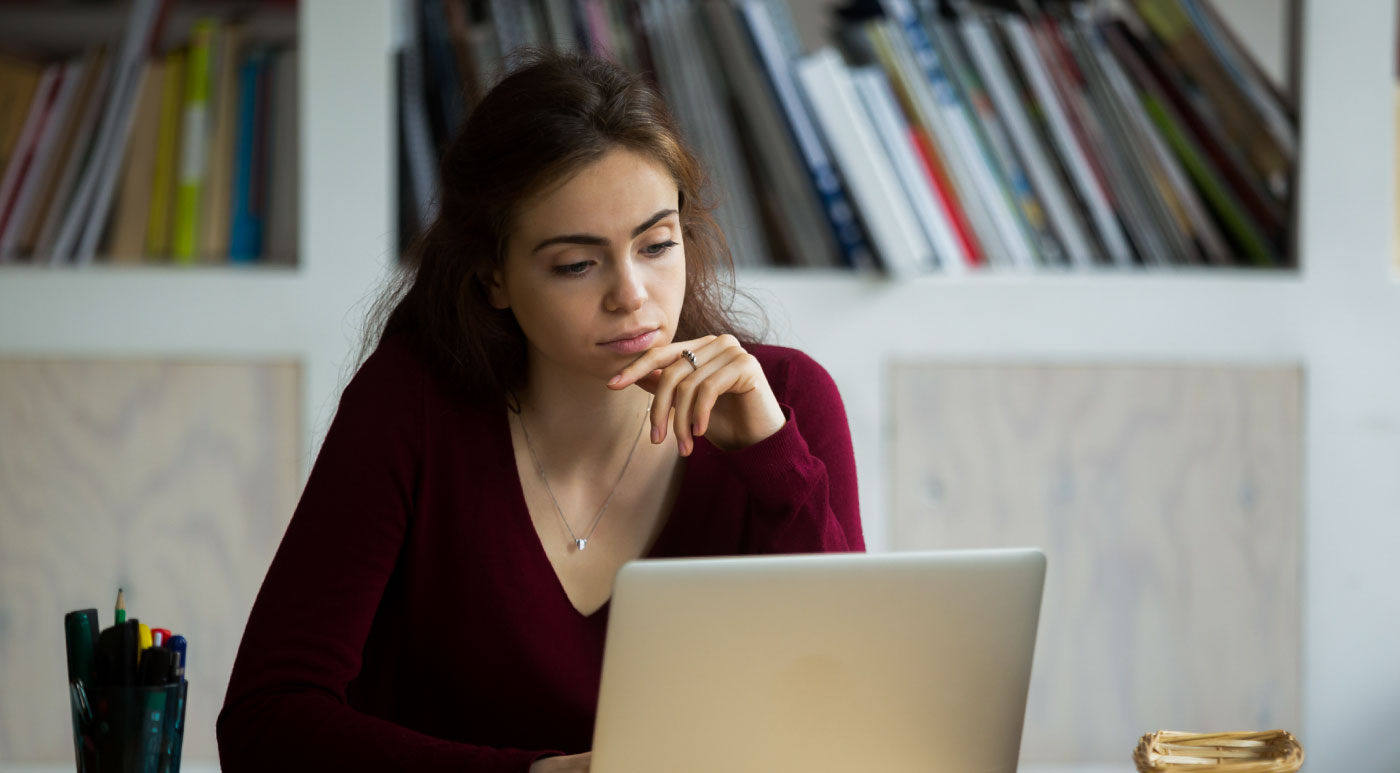 Since 1966, Nebraska's Bellevue University has prided itself on being an innovative non-profit, open-access institution focused on students and transformational education. Its goal is to prepare students for successful careers at an affordable cost. 
The MBA program offered by Bellevue can be taken online or on campus. No matter which option you select, you'll be engaged with diverse peers studying a range of real-world case studies and simulations taught by renowned faculty leaders in the field. Crafted with an eye on building upon existing knowledge and skills, the MBA with an Accounting concentration integrates practical, hands-on experience with academic theory through formats designed to allow for maximum scheduling flexibility. 
Graduates become masters of communication and critical thinking, able to adeptly analyze and solve a variety of complex issues related to business strategies, ethical decision-making, and problem-solving. The MBA also prepares students for certification from the Project Management Institute or the Society for Human Resource Management. 
The 36-credit hour MBA is offered with several concentration choices, but we'll focus on the Accounting area. Core requirements are: 
  MBA 500 Business Performance Management 
  MBA 520 Financial Reporting & Analysis 
  MBA 615 Human Capital & Organizational Performance
  MBA 624 Business Analysis for Decision Making
  MBA 635 Marketing & New Media Strategy 
In some cases, a core class may be waived. A student counselor can discuss these options. 
The Accounting concentration requires the selection of at least nine credit hours, from a list that includes courses such as Advanced Accounting Problems, Accounting Theory, International Accounting, Taxation of Business Entities, Financial Auditing, Accounting for Governmental and Nonprofit Entities, and Accounting Internship, among others. 
Unlike some programs on our list, the Bellevue MBA with Accounting concentration doesn't qualify graduates to sit for the CPA exam, but an advisor can assist, if desired, to help outline which electives are necessary for the applicable state board of accountancy.
Admission requirements for the Bellevue MBA program are:
Possession of a bachelor's or master's degree from an accredited institution
A GPA of 2.5 or higher in the last 60 credits of undergrad coursework, or a 3.0 GPA on graduate coursework
Bellevue's site does not specifically state that letters of recommendation or essays are required, but does say they may be requested "in certain circumstances" 
Bellevue University's MBA program is accredited by the International Accreditation Council for Business Education. Students opting to complete the degree online will enjoy the interactive peer forums and small class sizes, as well as the accessibility of highly qualified faculty who are on hand to ensure students' success. Technical support and library services are always handy, and students have access to online tutoring and writing assistance, as needed. 
Traditional in-person students have the freedom to attend classes at the main campus or at one of nine satellite locations, and even via local community college agreements, in some cases. To make attendance as accessible as possible, many courses are offered during the evenings. 
Bellevue is military-friendly and has a dedicated Military Veteran Services Center to provide assistance to applicable students and the community. The BRUIN Support Services offices are home to a plethora of student assistance resources, all in one convenient location. Meanwhile, sports fans – they didn't forget about you! The Bellevue Bruins participate in a host of men's and women's sports, including baseball, basketball, cross country, golf, soccer, softball, and volleyball. Head over to Bellevue's Athletics site to see what's cooking!
MASTER'S OF BUSINESS ADMINISTRATION WITH A FOCUS IN ACCOUNTING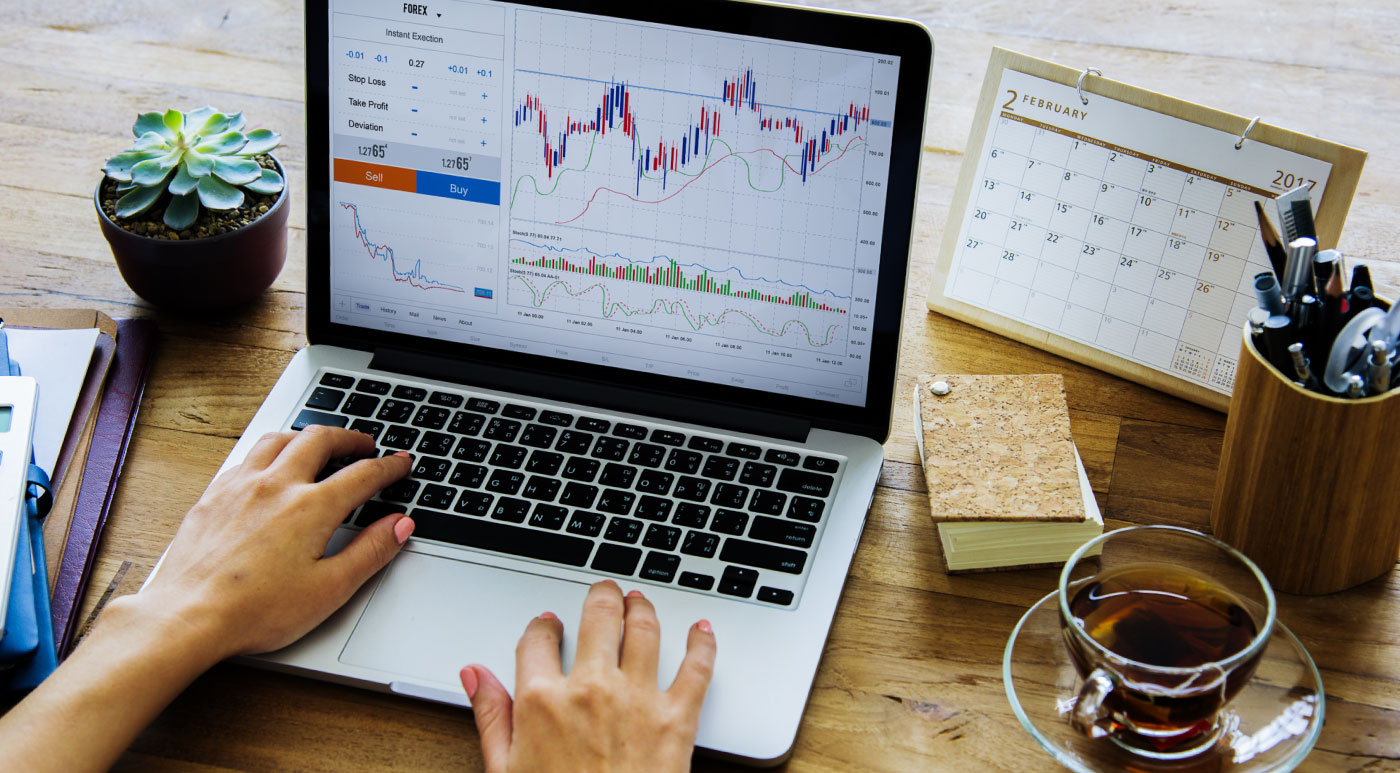 Midwestern State University in Wichita Falls, TX, is home to a comprehensive, 33-hour MBA with an Accounting concentration that prepares students for a wide range of opportunities for careers and career advancement. The program is available on campus or online (and, for some courses, in a hybrid format) and gives graduates the 150 hours of prep needed for the intensive CPA exam. 
Offered through the Dillard College of Business Administration, the degree is accredited by the Association to Advance Collegiate Schools of Business International. The stated objectives of the curriculum are to ensure that each student graduates with the ability to conduct themselves professionally in a global environment, communicate professionally, display leadership characteristics, and be capable of responding to business situations through their deep understanding of business disciplines. 
MSU's MBA degree does not require a thesis and can be completed in one to two years. The curriculum includes courses in Applied Statistics, Cost Analysis, Finance, IT Management, Managerial Economics, Marketing, and Organizational Behavior. There's also a business strategy capstone course. 
Students without a bachelor's degree in business can easily catch up through a "leveling course" that compresses the core concept essentials into just six hours. The degree plan features common body of knowledge classes that may all be waived if enough previous coursework or work experience can be demonstrated. These classes include: Financial Accounting, Managerial Accounting, Macroeconomic Principles, Microeconomics Principles, Business Finance, and Business and Economic Statistics.  
The degree plan includes the following courses: 
ACCT 5213 – Cost Analysis and Control
BUAD 5603 – Advanced Applied Business Statistics 
ECON 5113 – Managerial Economics OR ECON 5143 Macroeconomics 
FINC 5713 – Financial Administration 
MIS 5113 – Information Technology Management
MGMT 5443 – Current Issues in Organizational Behavior
MKTG 5513 – Seminar in Marketing
MGMT 6883 – Seminar in Business Policy 
Three electives 
MSU's application process isn't quite as clear-cut as many programs; however, the school does advise applicants to talk to a graduate coordinator for details on program-specific requirements. The basic requirements include submitting official transcripts from prior-attended colleges and GMAT or GRE scores. There's also a full checklist for international students, including an English language proficiency requirement, fulfilled via the Test of English as a Foreign Language, the International English Language Testing System, or other tests. TOEFL scores should be at least 79, and IELTS scores should be at least 6.0.
Graduates of the MSU MBA program often take jobs as CPAs with public accounting firms, performing audits, preparing tax returns and financial statements, or doing consultations. They also work in private industry, as corporate accountants working with management to inform critical decision-making. Many start careers with federal, state, and local agencies or non-profits. There's virtually no end to the possibilities one can pursue with an MBA and an Accounting concentration! 
MSU's Accounting Society lets students network with peers through a variety of activities such as field trips and presentation meetings. Membership is perfect for those wanting to maintain contact with the school after graduation.
According to the Dillard College, the program's hosting department, its CPA candidates have a very high rate of success, coming in at No. 21 out of 81 schools whose students took the CPA exam in Texas. 
#5. UNIVERSITY OF HOUSTON – VICTORIA
MASTER'S OF BUSINESS ADMINISTRATION WITH AN EMPHASIS IN ACCOUNTING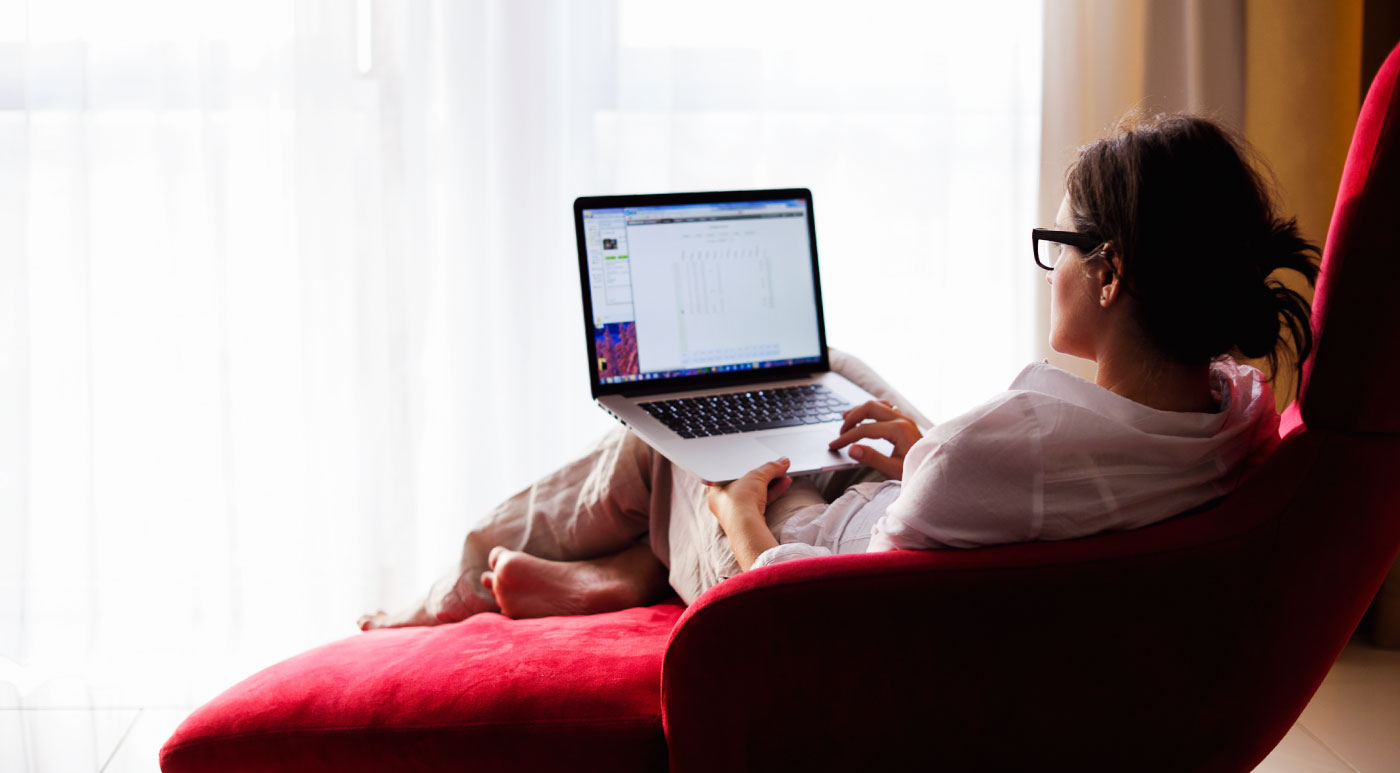 Like many schools, the University of Houston – Victoria had humble beginnings. Launching in 1973 with just 356 students and 24 faculty, the institution's numbers have skyrocketed in the decades since, leading to the expansion of UHV's programs and delivery methods. 
Its School of Business Administration hosts a 36 to 39-credit hour Strategic MBA program with emphasis areas including Accounting, built for tomorrow's business leaders. The program's experienced faculty closely guide students through real-world business scenarios, simulations, case studies, and projects, allowing for practical training experience. Classes are offered via a hybrid method of face-to-face and online learning, with in-person classes held just once per week. 
Online students can access lecture notes, engage with peers and faculty via Blackboard, submit assignments, take exams, and see all grades online. There is full online course support dedicated to helping students experiencing IT-related issues. 
The Strategic MBA program runs for four semesters for full-time students, but part-time students who are still working are also welcome! Students enrolled in the Accounting emphasis will be prepared for the CPA exam, as outlined in detail on the CPA requirements page. 
Graduates are prepared to tackle senior management roles and responsibilities within a wide range of organizations. In fact, UHV's alumni have gone on to work with JP Morgan Chase, BP, Shell, General Electric, Wells Fargo, Halliburton, and more! The MBA is accredited by AACSB International and is touted as the third-largest MBA program in Houston.
The Strategic MBA curriculum includes the following 3-credit hour courses:
QMSC 6351 – Statistics & Research Methods
ACCT 6351 – Financial Reporting & Analysis
ECON 6351 – Economics for Managers
MGMT 6352 – Management Information Systems and Data Analytics
MGMT 6354 – Organizational Leadership and Ethics
MKTG 6352 – Strategic Marketing Management
FINC 6352 – Financial Management
MGMT 6356 – Human Resources Management
MGMT 6355 – Operations and Supply Chain Management
MGMT 6359 – Seminar in Strategic Management
ACCT 6371 – Advanced Auditing
Two concentration accounting courses, from a list of options including Strategic Cost Accounting, Corporate Taxation, Seminar in Accounting Ethics, Oil & Gas Accounting, and others
Applicants can view the minimum course load standards to get an idea for what's in store each semester. Transfer students can apply to have up to six hours of grad-level business courses transferred, if they were taken at an AACSB-accredited program. 
Admission requirements for the University of Houston – Victoria are: 
A bachelor's degree from an accredited university
An undergraduate GPA of 2.5 or higher
An official GMAT score of 450 or higher, or a GRE score of 292 (for Verbal and Quantitative combined)

Note, applicants with a master's degree, or students with a GPA over 2.5, can apply for a GMAT waiver

International students must show proof of English proficiency. The Office of International Programs can provide assistance and information on additional requirements. 
The university ranks well among its peers, coming in at No. 56 among the Top Performers on Social Mobility, per U.S. News & World Report's 2020 list. The school strives to keep costs low and attention to students high, with a 16:1 student-to-faculty ratio. With 4,381 students enrolled as of Fall 2018, UHV is a dynamic and diverse destination for graduates ready to excel in their MBA studies. 
MASTER'S OF BUSINESS ADMINISTRATION WITH A SPECIALIZATION IN ACCOUNTING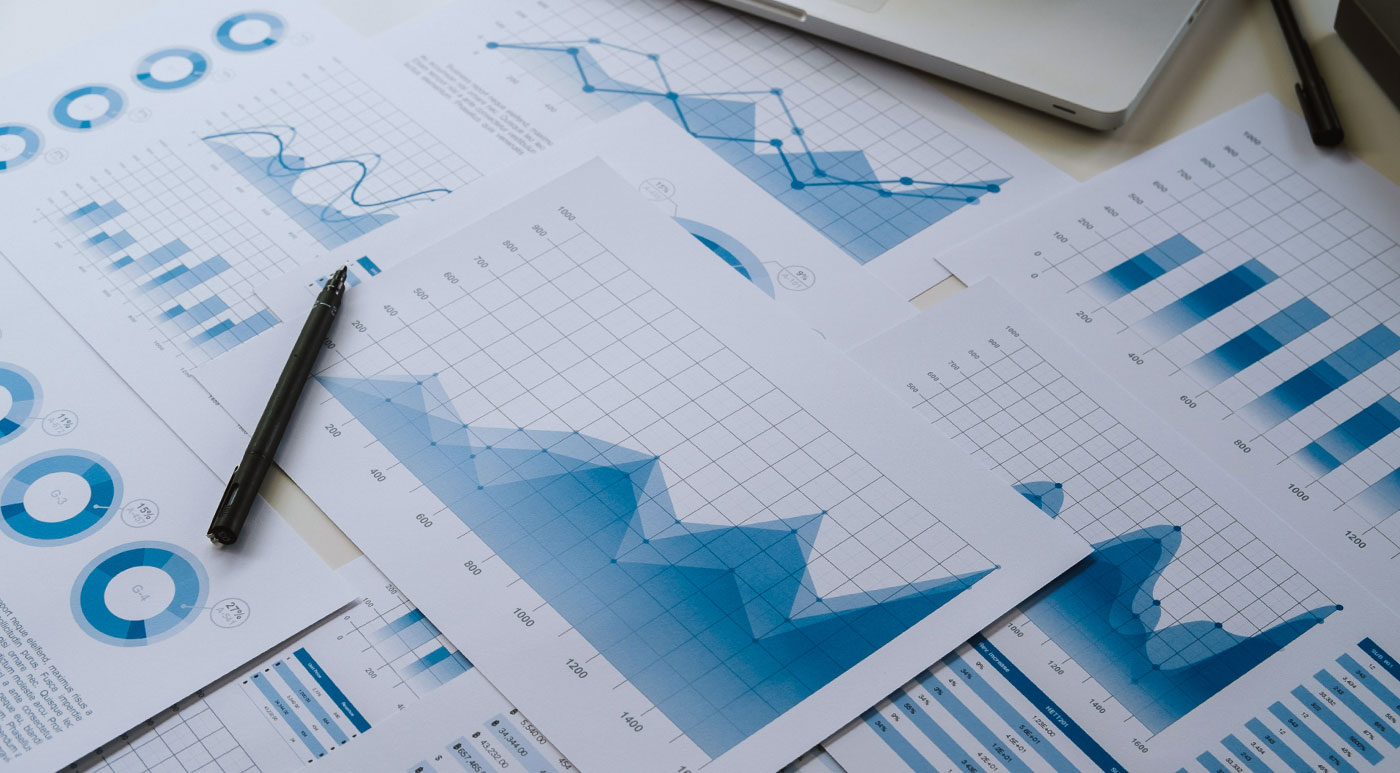 Originally founded in Lucerne, Switzerland, in 1970, American InterContinental University has campuses in Houston and Atlanta, but it's also widely known for its commitment to numerous high quality online learning programs. AIU's online MBA programs are accredited by the Accreditation Council for Business Schools and Programs, ensuring they've met some of the toughest national standards for teaching excellence. 
The online MBA in Accounting, designed to be completed in just one year, teaches graduates about difficult concepts and topics such as ever-changing regulations, audits, tax codes, advanced business and management strategy, and legal and ethical frameworks, and accounting theory. 
By studying quantitative and qualitative research methods combined with these concepts, students become well-prepared to meet the challenges of solving complicated modern business problems. Thanks to the convenient 100% online format, all coursework is available to students for completion when they want and where they want. Using the school's unique Intellipath adaptive learning platform, students can quickly demonstrate their proficiency in areas they are familiar with, so that they can advance through the material as efficiently as possible. The software customizes each learning experience to the individual learner.
AIU also speeds up degree attainment by allowing for prior applicable job experience to be counted toward students' credit lists. It also has a generous transfer credit policy, allowing up to 12 credits from other universities, making it the perfect solution for students who may have recently moved. 
The 48-credit hour MBA Accounting program is straightforward, to save time and streamline the entire program of study. The eight classes are: 
Business Core

FIN630 – Global Financial Management
MGT600 – Business Research for Decision Making
MKT640 – A Managerial Approach to Marketing
MGT680 – Strategic Management

Accounting

ACG610 – Accounting for Managers
ACG630 – Accounting Information Systems
ACG675 – Public and Not-for-Profit Accounting
MGT615 – Leadership and Ethics for Managers
Complete descriptions for each course are listed on the program page. 
With decades of experience in the field of online learning, AIU truly excels at helping students achieve their educational goals quickly while maintaining a rigorous, top-quality curriculum. The AIU Online Library features all the articles, books, and web resources needed to help students acquire the information they need without having to drive to a physical library. It even saves them time by offering guidance on how to format and cite papers. 
The following criteria apply for interested graduate students:
Submission of official undergraduate transcripts showing a baccalaureate degree 
A minimum cumulative GPA of 2.0
No GMAT is required
International students should send transcripts translated in English
Though the school has not been without some early criticism regarding its admissions criteria, AIU is accredited by the Higher Learning Commission and is committed to its mission of student learning and effective teaching. Through innovative continuous improvement and development, it has demonstrated a high commitment to service, diversity, and accessibility to higher ed for all students. Per U.S. News & World Report, AIU's 2019 MBA Online program featured 1,899 enrollees. It also ranked well in Military Times' Best Colleges 2018 rankings for military members who move around a lot.
MASTER'S OF BUSINESS ADMINISTRATION WITH AN ACCOUNTING CONCENTRATION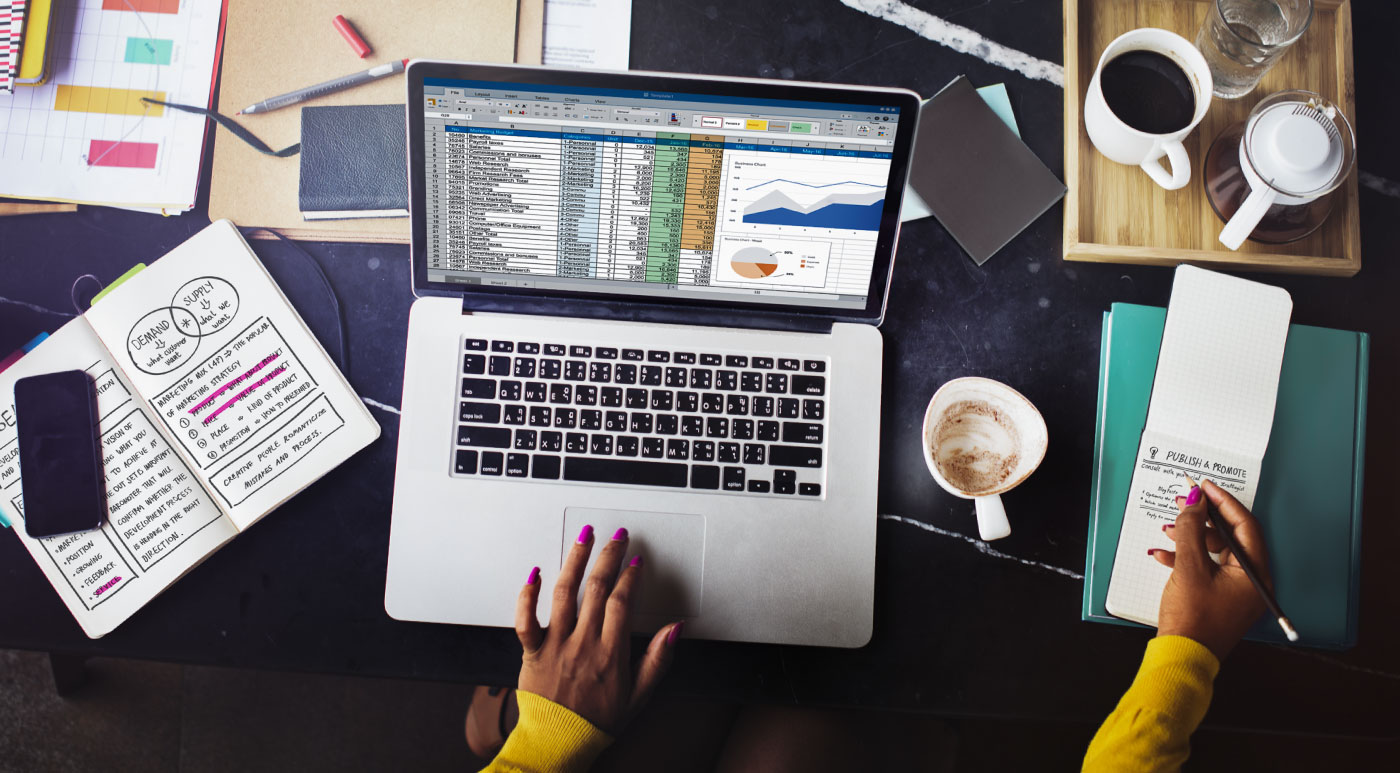 The University of North Alabama is on the rise! Ranked No. 19 among Public Regional Universities in the South by U.S. News & World Report, the school's stellar reputation keeps getting better and better. 
Its MBA with a specialty in Accounting attracts students from around the country who are ready to step up to the challenge of a Commission on Colleges of the Southern Association of Colleges and Schools-accredited program. 
The Accounting MBA program's curriculum includes a lengthy core of practical coursework, including:
AC 630 – Research in Accounting   
AC 674 – Advanced Accounting Theory
AC 675 – Advanced Tax Accounting 
AC 697 – Advanced Auditing
CIS 622 – Information Systems Design and Project Management
EMB 612 – Business Ethics and Responsibility in a Global Economy
FI 632 – Corporate Financial Strategy
MBA 600 – Foundations of Business and MBA 601 Foundations of Business
MBA 603 – MBA Essentials
MG 602 – Leadership  
MG 630 – Strategic Management and Competitive Analysis  
MK 672 – Strategic Marketing Analysis
To round out the Accounting concentration, students take two electives from a list that includes Financial Statement Analysis, Special Topics, Fraud Examination, Controllership, Business Combinations, and CPA Review Topics. 
UNA's blog on the Four Reasons an Online MBA Makes Sense features salient selling points for interested grad students who can't decide whether to attend on-campus or not. At the end of the day, the keyword is flexibility! 
Requirements for UNA's 34-credit hour MBA with a specialization option include holding at least three years' worth of professional work or entrepreneurial experience, an acceptable GMAT score of at least 400, or Beta Gamma Sigma Honor Society membership.
Admission to the MBA program is outlined for conditional and unconditional entry. Successful candidates should send official transcripts showing a minimum cumulative 2.5 GPA in their undergraduate work (or a 3.0 in the last 30 credit hours). The school accepts up to six semester hours of transfer credits in classes with a grade of "B" or better. Unconditional entry requirements are similar but a bit more stringent. These entail four years of demonstrated responsibility in professional or entrepreneurial positions, a GMAT score of 450, or, again, membership in the Beta Gamma Sigma Honor Society. 
UNA's MBA program has garnered several awards and recognitions, such as the No. 1 spot for an Executive MBA Program by College Consensus, No. 41 Online MBA Program (Globally) from CEO magazine, No. 7 for Best Online MBA Degrees for 2019 by Best College Reviews, and No. 3 for Best Online Executive MBA Programs by TheBestSchools.com. 
With a student body of over 147,000, 275 full-time faculty, and 140 student organizations, the University of North Alabama is "Roaring With Excellence," and the experience at UNA doesn't stop with graduation. There are several Alumni Clubs and events hosted in cities around the South whose members reap the benefits of career services counseling and alumni mentoring. Once a Lion, always a Lion! And speaking of which, the campus actually does care for two living lion mascots, Una and Leo III.
MASTER'S OF BUSINESS ADMINISTRATION – ACCOUNTING CONCENTRATION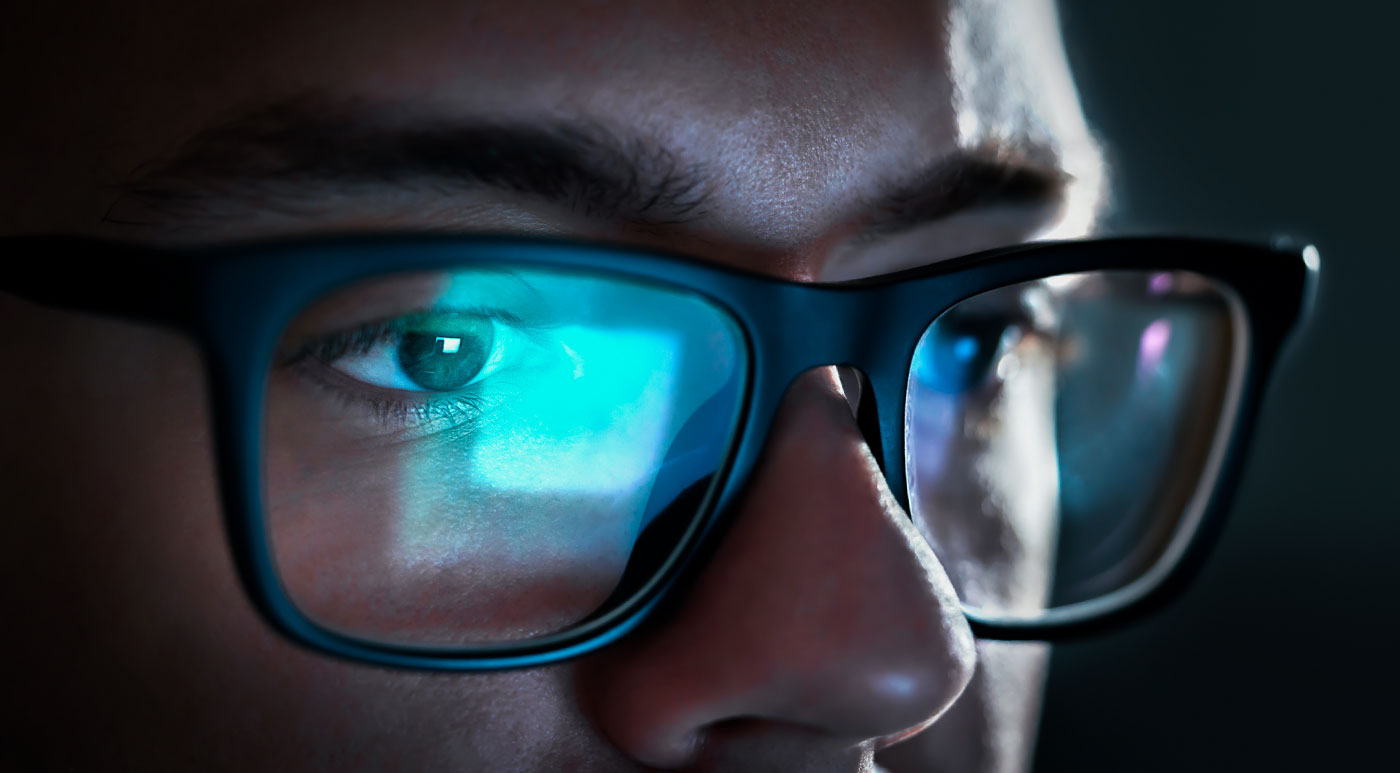 Alabama's own Jacksonville State University proclaims itself the "friendliest campus in the South." It's also home to one of the top business schools in America, according to The Princeton Review.
Through the School of Business and Industry, JSU offers a 33-credit hour MBA program with an Accounting concentration. It's accredited by AACSB International and designed for busy working students who want to advance in their careers by earning a graduate degree. Able to be taken online, on campus, or via a hybrid format, classes cover business fundamentals, international business, and changing technologies. 
It is important to note that, due to the rigorous nature of the material, students who didn't major in business as an undergraduate could be required to take up to 24 hours of supplementary courses in business and economics to establish the foundational knowledge they need to advance in the degree program. Each such student's transcripts are reviewed closely by the MBA Director to ensure they take everything needed, but nothing they don't need. Students must earn at least a "B" in these prerequisite courses. Below are the required foundational courses:
MGT 504 – Business Organization and Administration 
BA 500 – Statistics and Quantitative Methods 
ACC 200 – Principles of Financial Accounting
EC 222 – Principles of Macroeconomics 
FIN 301 – Business Finance 
FIN 292 – Legal and Social Environment 
CBA 390 – Operations Management 
MKT 301 – Principles of Marketing 
The program page features several notes related to how students may meet the above prerequisites. Once those are satisfied, the MBA – Accounting concentration's plan of study includes 24 credit hours of required courses and nine credit hours of electives, for a total of 33 credit hours: 
ACC 512 – Accounting Information Analysis 
BA 545 – Quantitative Methods for Business Decisions 
BA 587 – Business Policy & Strategy 
BA  590 – International Business 
EC 515 – Managerial Economics 
FIN 515 – Financial Management 
MGT 537 – Business Leadership 
MKT 513 – Marketing Administration 
Electives 
The course descriptions page explains what topics are covered in each class, so students know what to expect. 
Admission materials should be submitted to the Graduate Studies office and must include: 
A letter outlining the applicant's career goals
A resume listing education, employment, and community involvement
Official transcripts from all institutions attended 
Three Graduate Reference Forms from persons able to assess the applicant's potential for success in the program and their leadership ability
Official GMAT test results showing a minimum score of 400 
Note, the program's site lists the criteria for both unconditional and conditional admittance, based on a combination of applicants' GMAT scores and GPA.  
JSU is home to a diverse student body, and its MBA program has been rated as the second in the nation for opportunities for women. In the Fall 2019 semester, graduate enrollment was listed as 66% female and 34% male, with 301 full-time grad students and 971 part-time ones. 
The school's blog on Reasons For Choosing the JSU MBA Online Program lays out many compelling reasons to apply, such as low tuition; flexibility; ample electives; and a caring, competent faculty. The university was ranked No. 29 among Top Public Schools by U.S. News & World Report for 2020, and received all five-star reviews from enrolled students.
MBA WITH A CONCENTRATION IN ACCOUNTING ONLINE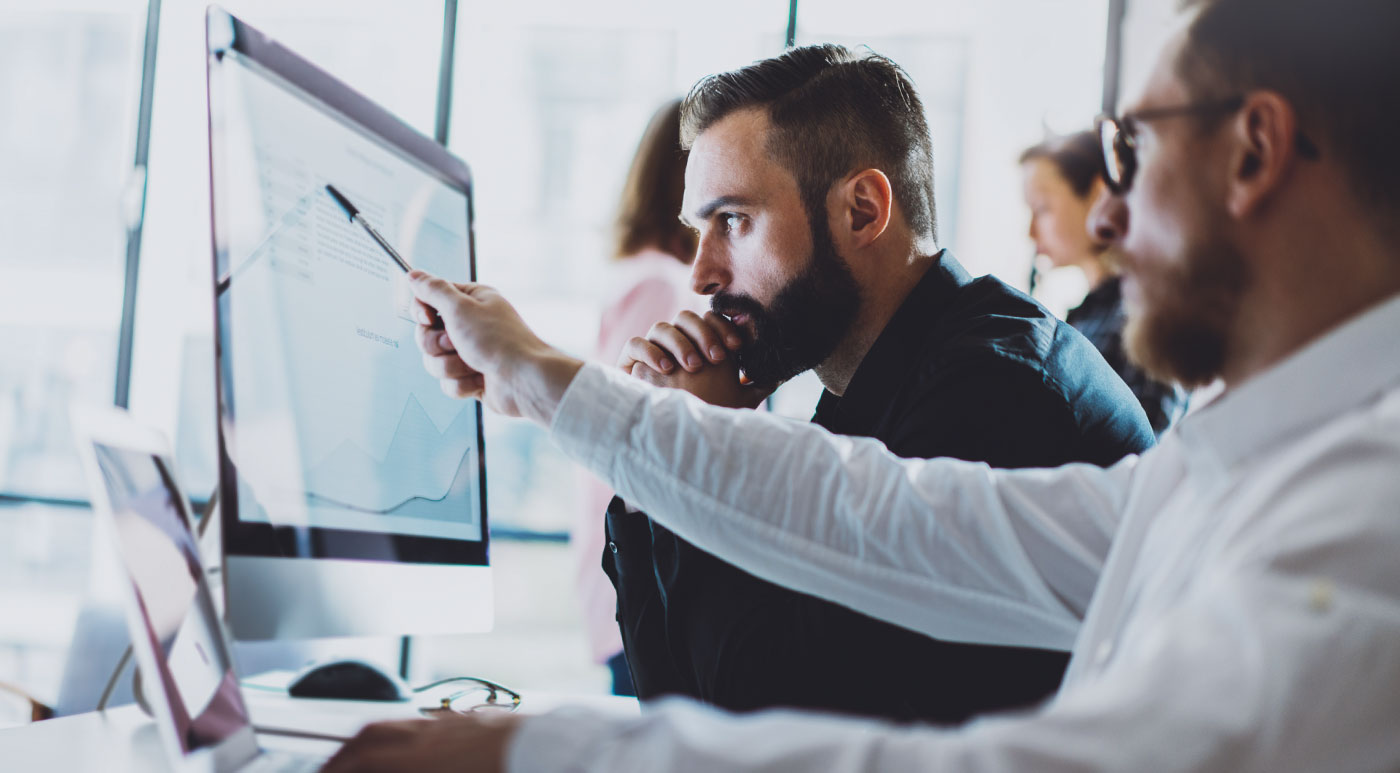 The University of Southern Indiana ranks right after JSU, coming in at No. 30 on the U.S. News & World Report list for Top Public Schools. Founded in 1965, the school's modern focus is on "Shaping the future through learning and innovation," and USI walks the talk with its incredibly accessible host of online MBA programs. 
The online Master of Business Administration with a concentration in Accounting makes it easier than ever to learn the managerial and leadership skills needed to succeed in a high-paying accounting career. Delivered 100% online, the program teaches students to analyze complex business problems using global insights while learning about management accounting concepts, financial statements, regulations, and compliance issues. Graduates leave ready to tackle high-level leadership roles such as Chief Financial Officer, Financial Controller, Senior Accountant, and more.
Unlike much of the competition, USI consolidates all of its relevant degree information on one user-friendly page, making it a breeze to learn everything you'll need to know before applying. The MBA plan of study is simple to follow, with core courses in: 
ACCT 601 – Accounting for Decision Making and Control
CIS 601 – Information Systems and Technology
ECON 601 – Managerial Economics
FIN 601 – Financial Management and Financial Markets
MKTG 601 – Marketing Strategies
MNGT 611 – Leadership Skills and Innovation
MNGT 681- Strategic and International Management
Accounting courses are: 
ACCT 602 – Financial Statement Analysis
ACCT 605 – Seminar in Auditing
ACCT/BLAW 628 – Accounting Regulation & Compliance
It doesn't get any more straightforward than USI's practical, no-nonsense program. The school streamlines everything for students to learn the real-world skills they'll need before they start applying their new accounting expertise to their careers.
Application requirements for USI's online MBA degree program are also clear-cut. Applicants must submit: 
Official transcripts showing an accredited bachelor degree with a minimum cumulative GPA of 2.5
A GMAT score of at least 500, or a GRE score of at least 300

Waivers are available if the applicant: a) has a graduate degree, b) has a GPA of 3.0 or better plus two years of work experience, or c) has a GPA of 2.5 or better plus three years of work experience

A resume
The names and contact information for three references
International applicants: For those whose native language is not English, scores for the TOEFL or IELTS exams are required
Online USI students can take advantage of many of the university's services, including those offered by the Career Services and Internships section, which aids those transitioning from college and into exciting new careers. Two unique tools they use are Career Launch, which helps students find work, internships, and co-ops, and CareerShift, which hunts for job opportunities in hidden markets.
The USI Alumni Online network is an incredible resource for current and past students alike. Its Career Mentor Program matches students with alumni working in the same field of study, allowing students to learn from mentors about invaluable career topics, get help with resumes, participate in mock interviews, and, when possible, job shadow and attend network-expanding meetings.
USI's commitment to its students extends beyond the campus and online platforms and into the surrounding community. As a Carnegie Foundation Community Engaged University, the school provides many continuing education offerings each year through a range of outreach programs. 
MBA WITH A SPECIALIZATION IN ACCOUNTING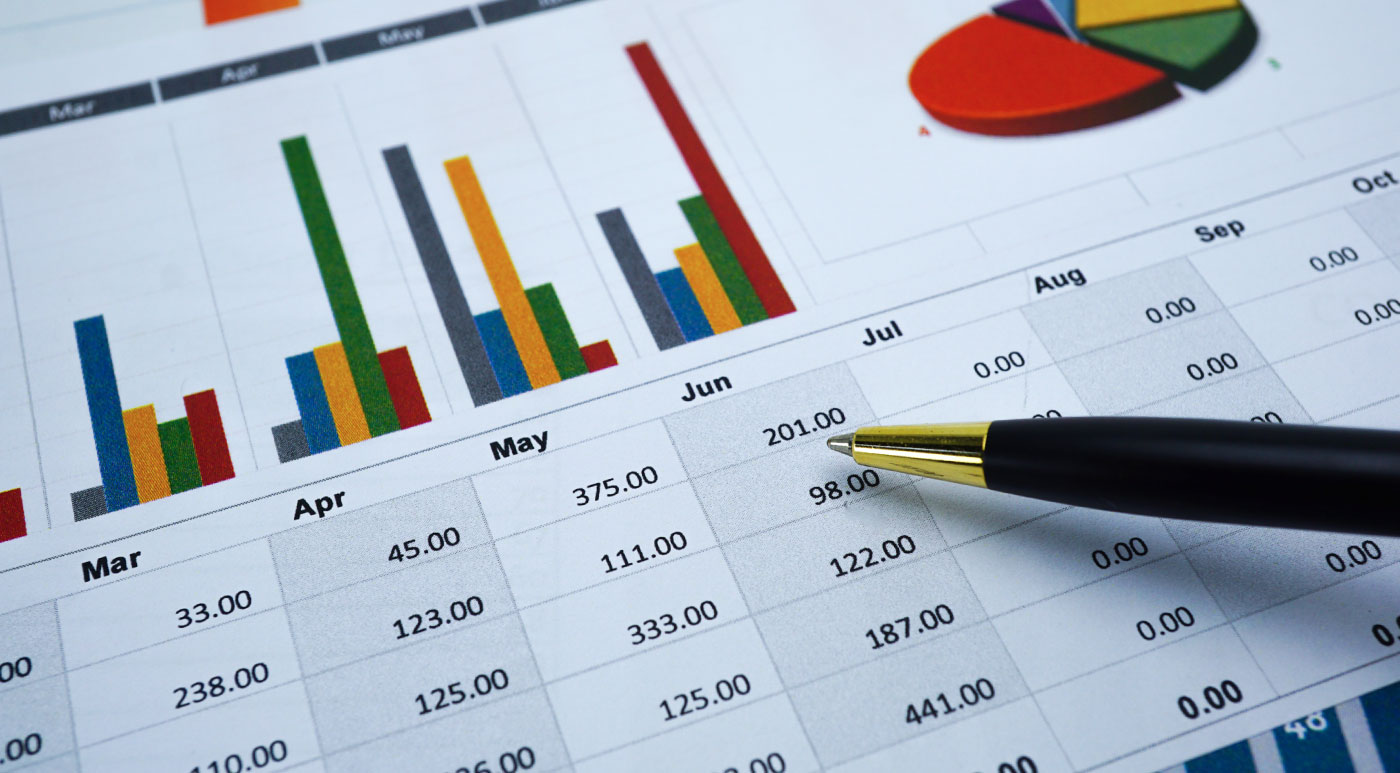 Emporia State University believes in accessible education opportunities for everyone and understands the importance of making its online programs efficient so that they can be completed expediently. With that laudable goal in mind, its 33-credit hour, AACSB-accredited MBA with Accounting Concentration can be finished in as little as 12 months!
Like all MBAs, this program spends significant time building student mastery of leadership and business management practices before moving on to specialized accounting coursework. Accounting classes are designed to be directly applicable to actual situations encountered by modern professionals working in the field. Covering financial management and reporting, advanced accounting theory and issues, corporate taxation implications, tax planning, auditing, and other critical topics, the challenging program of study can be used toward the 150-hour CPA exam. 
ESU's online MBA program contains 11 courses, of which 21 credit hours are core and nine are accounting-related. There is also one elective required. 
The core MBA classes are:
BC 807 – Managerial Economics
BU 820 – Quantitative Analysis of Business Decisions
IS 873 – Information Systems for Managerial Decisions
FI 850 – Advanced Financial Management
MG 853 – Behavioral Aspect of Management
MG 899 – Business Policy & Strategic Management
MK 864 – Marketing Management
Accounting classes include:
AC 820 – Federal Income Tax or Corps. & Shareholders
AC 840 – Advanced Management Accounting
AC 853 – Accounting Theory
One elective (offerings vary by term)
Taught by supportive, experienced faculty and using innovative online collaboration tools, each course is just seven weeks long and offered during ESU's six annual class sessions. Coursework is case study-driven, meaning students don't just learn theory, they also study relevant real-world examples to gain the most practical knowledge possible for the jobs they intend to pursue. Graduates will be ready to succeed in roles like Budget Analyst, Revenue Manager, Financial Manager, Chief Financial Officer, Tax Manager, CPA, and several other vital positions within business and government.
Emporia State University's School of Business is accredited by the Association to Advance Collegiate Schools of Business. The department promises an intellectually stimulating curriculum designed to prepare students for "professional growth and development beyond the typical graduate school experience." 
Due to the advanced nature of the program's subjects, applicants should hold either a bachelor's degree in accounting or one in business but with significant accounting coursework. To apply, prospective students should submit: 
Transcripts showing a bachelor's degree in accounting, or in business but with classes taken in Intermediate Accounting I and II, Cost Accounting, Income Taxation, and Auditing
A minimum 2.65 for either the cumulative GPA or for the last 60 semester hours
An ID verification form
GMAT scores, (waiverable for those with at least three years of leadership/management experience, for those with a bachelor's degree in business and 3.5 GPA, or those with a graduate degree)
Emporia State University was founded in 1863 and has been a pioneer in building and promoting distance learning opportunities ever since. Its 212-acre main campus is in Kansas City, KS, but it has also partnered with community colleges to expand its accessibility. ESU ranks at No. 95 in Regional Universities Midwest, No. 68 among Top Performers on Social Mobility, and an outstanding No. 24 in Top Public Schools by U.S. News & World Report. With so many indicators of excellence at the regional and national levels, ESU must be doing something right!
OTHER NOTABLE PROGRAMS
#11. Wilmington University
Location: New Castle, Delaware
Degree: Master's of Business Administration with a focus on Accounting
Net Price: $13,814
#12. Wayne State University
Location: Detroit, Michigan
Degree: Master's of Business Administration with an Accounting Systems concentration
Net Price: $14,366
#13. University of Nebraska at Kearney
Location: Kearney, Nebraska
Degree: Master's of Business Administration with a track in Accounting
Net Price: $15,975
#14. Regent University
Location: Virginia Beach, Virginia
Degree: Master's of Business Administration with a focus in Accounting
Net Price: $16,779
#15. University of Maryland, College Park
Location: College Park, Maryland
Degree: Master's of Business Administration with an Accounting concentration 
Net Price: $16,790
#16. Tennessee Technological University
Location: Cookeville, Tennessee
Degree: Master's of Business Administration with a specialization in Accounting
Net Price: $16,891
#17. University of the Cumberlands
Location: Florence, Kentucky
Degree: MBA with a specialization in Accounting
Net Price: $17,588
#18. Campbellsville University
Location: Campbellsville, Kentucky
Degree: Master's of Business Administration with a concentration in Accounting
Net Price: $17,843
#19. University of Massachusetts, Lowell
Location: Lowell, Massachusetts
Degree: Master's of Business Administration with an Accounting emphasis
Net Price: $18,257
#20. Friends University
Location: Wichita, Kansas
Degree: Master's of Business Administration with a specialization in Accounting
Net Price: $18,780