Ready to find your ideal master's program?
www.mastersprogramsguide.com is an advertising-supported site. Featured or trusted partner programs and all school search, finder, or match results are for schools that compensate us. This compensation does not influence our school rankings, resource guides, or other editorially-independent information published on this site.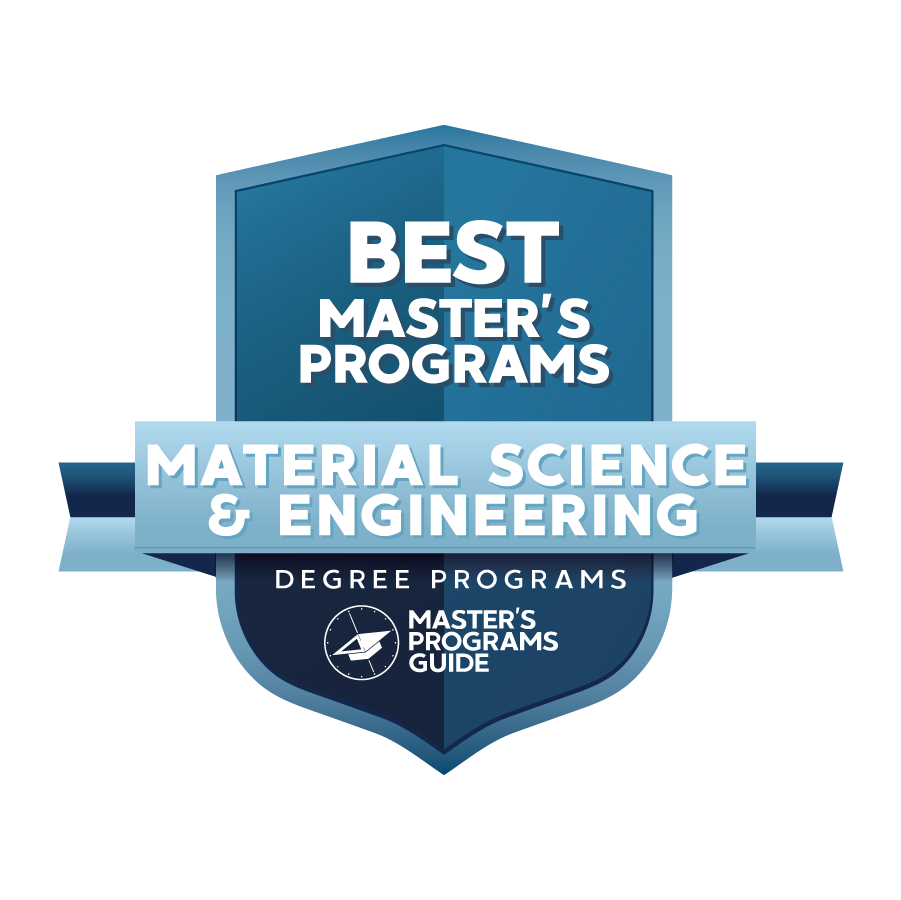 We're a culture of "things"—we are always trying to find the next best product to satisfy our needs and desires and to help us meet our goals. Because of this, our world is constantly on the hunt for new materials that can help bridge the divide between science and industry.
As a material scientist or engineer, you'll be called upon to discover new ways to use and create products. You may specialize in a certain type of material, like steel, ceramics, or plastics, but ultimately, you'll need to have excellent creative skills and the ability to think outside of the box in order to succeed.
Of course, having the right kind of education never hurt anyone, either. Although a bachelor's degree in this discipline is an excellent start, only a master's degree in material science and engineering will provide you with the knowledge and professional network that you need to be successful.
In one of these degrees, you'll learn about the processing, synthesis, and commercialization of various types of materials. You'll also dive deep into concepts such as thermodynamics, kinetics, and atomic structure. It's an applied science that also requires you to explore related topics such as how economics, the environment, and various social factors influence the ways in which we apply and use materials.
This highly interdisciplinary field isn't just one to consider if you want to work in science and engineering. It's also a fantastic pathway for candidates looking to work in ancillary disciplines like medicine, technology, and environmental science.
When you're looking for a master's in material science and engineering, you'll have a lot of factors to consider. What are the admissions requirements—and how will I stack up? Do I have to take the GRE? Will I be able to conduct research?
Choosing to study online versus on-campus is another major decision to make. Many of the schools profiled in this ranking offer both options, making it easier than ever to find a degree that meets your specific needs.
While an online degree will offer unparalleled flexibility, enabling you to study from whichever location makes the most sense to you, a campus-based program may provide you with closer access to your faculty, peers, and campus facilities.
Whichever you choose, take advantage of all the opportunities available to you outside of the classroom. This is a discipline that's easiest to learn by "doing," so be sure to get your hands dirty. Investigate what kinds of research centers and facilities are available at your school and take advantage of them!
From internships to cooperative learning experiences, study abroad to student organizations, take the time to truly invest yourself in your studies. Fully immersing yourself in your degree is the best way to ensure that you are successful in the classroom—and beyond.
See Also:10 Best Online Master's in Materials Science and Engineering
What Are the Best Material Science and Engineering Degrees?
We know that you have educational goals that you're itching to pursue, but you may not know where to start. The editors of Master's Programs Guide utilize a unique ranking methodology based on the following five aspects:
25% Overall Degree Affordability: Average cost of undergraduate and graduate tuition per school
25% Graduation Rate: Number of students who start at the university and actually finish there
20% Earnings Potential: Average mid-career salary of school alumni
20% Selectivity: The number of students who apply versus the number who actually get accepted
10% Online Graduate Offerings: The number of programs offered online in each department
At Master's Programs Guide, we strive to do our best to guide you and your family toward a fruitful academic career. The pursuit of knowledge is a noble one, and we want to help you reach your goals.
See Also: 10 Affordable Online Master's in Material Science & Engineering
Master of Science in Materials Science and Engineering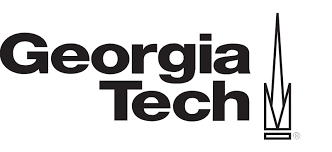 The Georgia Institute of Technology, frequently referred to simply as Georgia Tech, is a public research university located in Atlanta, GA. It's a member of the university system of Georgia and has campuses all around the world. Originally developed as part of Reconstruction plans to build a more industrial economy, this school offers programs in more than 31 different science and technology-focused fields, including computer science and engineering.
Georgia Tech's engineering school is ranked as one of the best in the country. It offers majors in chemical engineering, computer engineering, nuclear engineering, and of course, materials science and engineering, too.
In this best MS in Materials Science and Engineering program, you'll enjoy a small student-to-faculty ratio of just 4:1. You can choose from a master's or doctoral degree, with many graduate students choosing to pursue dual programs with universities abroad. The university has partnerships with a variety of institutions in places like France, Germany, Korea, China, Italy, and more.
Back on campus, you can participate in cooperative learning experiences or research projects. There are also plenty of opportunities for volunteer work in Atlanta and the nearby community. You can get involved on campus with the Materials Umbrella Society, the Student Advisory Council, and other career-focused extracurriculars, too.
Even without leaving campus, you'll find that you have plenty of opportunities to build your skills. The College of Engineering is home to a variety of research centers and facilities, including:
Renewable Bioproducts Institute
Strategic Energy Institute
Georgia Tech Polymer Network
Soft Matter Incubator
These research areas will allow you to build on what you learn in your courses by focusing on research into materials like ceramics, biomaterials, fibers, composites, metals, and more. A contemporary program, the curriculum of this degree is ornately being revised to make sure that it is as relevant as can be.
You'll be able to choose from a thesis, non-thesis, or industrial internship track. All students are expected to complete a teaching practicum. Courses meet several times a week but you can choose to pursue your degree on a part-time basis, too. Either way, you'll take classes in things like Transmission Electron Microscopy, Advanced X-Ray Diffraction, and more. 
See Also: 40 Fastest Online Master's Degree Programs
Master of Science in Materials Science and Engineering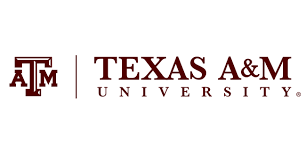 A public land-grant research university, Texas A&M University is located in College Station, TX. With a student body that is the second largest in the United States, it would be easy to assume that at this school, you'll be just another face in the crowd. That is certainly not the case, especially in this top Master of Science in Materials Science and Engineering program.
This degree is jointly housed within the College of Engineering and the College of Engineering. An interdisciplinary program, combines a creative curriculum with hands-on research in the field. You can choose between thesis and non-thesis options and will complete anywhere between 30 and 36 credit hours of study.
Regardless of the pathway you select, you'll take classes in subjects like Quantum Mechanics for Materials Scientists and Fundamental Materials Science and Engineering. You'll be able to take a variety of free electives, too, including unique choices like Thin Film Science And Technology that you won't find anywhere else.
While you're enrolled, you'll have plenty of opportunities to get your hands dirty. You can engage in research assistantships, which involve professor-supervisor research in an area of interest, or you can complete an internship. The university maintains a number of relationships with research laboratories and facilities throughout the campus as well as other places around the world, such as:
High Bay Structural and Materials Testing Laboratory
Polymer Technology Consortium
Materials Characterization Facility
This program is an excellent starting point for individuals who want to enter directly into the workforce as well as those who are interested in conducting further research of their own by completing a Ph.D. program. You will be able to specialize your studies by pursuing advanced coursework in things like adaptive functional materials, electrochemistry and corrosion science engineering, and more. 
See Also: Top 50 Highest Paying Masters Degrees
Master of Science in Materials Science and Engineering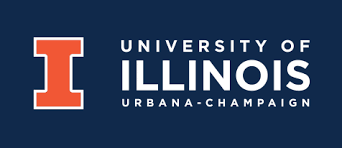 The flagship university of the University of Illinois system, the University of Illinois Urbana-Champaign was founded in 1867. This large school has been listed as a "Public Ivy," held in high esteem for its quality programs and affordable tuition. With more than 250 programs of study to choose from, this school offers one of the very best master's in materials science.
The Master of Science in Materials Science and Engineering at the University of Illinois Urbana Champaign is offered by the Grainger College of Engineering. The program is housed within the second-largest materials department in the United States and serves a population of roughly 200 students.
Class sizes here are small, with an average student-to-faculty ratio of less than 5:1. The program is highly regarded among industry experts, with the engineering school ranked as the tenth best in the nation by U.S. News & World Report.
You'll take 32 to 36 credit hours of study, depending on whether you select a thesis or non-thesis track. As a student here, you will also be able to work alongside award-winning faculty as they conduct research in areas like ceramics, biomaterials, polymers, metals, electronics, composites, and more. You can specialize in fields like cancer nanotechnology, biomechanics, or computational science and engineering to add an extra boost to your resume if you choose, too.
Most students find that they are able to complete their degrees in just a year and a half to two years of study. You'll have access to all of this school's research facilities, including the Frederick Seitz Materials Research Laboratory.
Master of MS&E (MMSE)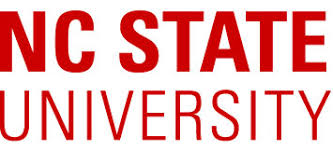 Another one of the top materials science graduate school programs can be found at North Carolina State University at Raleigh. This school was founded in 1887 and forms one corner of the famed Research Triangle, joining Duke University and the University of North Carolina at Chapel Hill to offer some of the most prestigious and hands-on research opportunities to its students.
This thesis-based degree requires 30 credit hours of study. You'll be able to complete your studies in just one year of full-time work as you study and work in facilities such as the Nanofabrication Facility, the Precision Instrument Machine Shop, and the Center for Additive Manufacturing and Logistics.
The school offers state-of-the-art facilities with advanced computer resources, integrating research and education for the best opportunities for real-world problem-solving. You'll explore six different areas of research in your studies, including:
energy materials
materials characterization
soft and biomaterials
structural materials
As a student here, you can study abroad with Engineers Without Borders, get hands-on job experience through the Cooperative Education Program, and network with other students via the many College of Engineering student organizations. Your opportunities are endless!
Master of Science in Materials Science and Engineering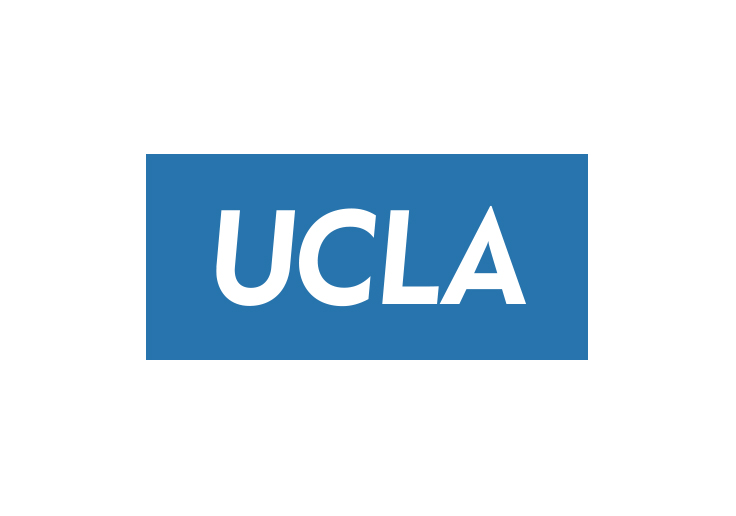 Originally founded as the California State Normal School, the University of California-Los Angeles is now one of the most popular schools in the University of California System. Founded in 1882 solely for the purpose of educating aspiring teachers, the school now is home to six undergraduate colleges, four professional health science schools, and seven professional schools, including the famed Samueli School of Engineering.
It is in this school where you will find the dynamic Master of Science in Materials Science and Engineering. Upon enrollment, you'll be paired with a personal graduate advisor who will walk you through scheduling and all of your other course-related needs.
You can choose from three main areas of study:
electronic and optical materials
structural materials
ceramics and ceramic processing
You'll be able to select courses that meet your interests and career goals.
Although teaching and field experience are not requirements of this degree, you will be expected to complete an approved thesis before graduation. Most students of this top materials science master's school complete their studies in just a year and a half to two years of study.
M.S. and M. Eng. in Materials Science and Engineering

Rensselaer Polytechnic Institute is a private research university located in Troy, NY, with other campuses in Groton and Hartford, CT. First founded in 1824, the school specializes in programs that help students understand how science can be applied to all areas of life. It is home to a prominent on-campus business incubator and a massive Rensselaer Technology Park.
Because of this, you won't find many better opportunities to gain hands-on experience in materials science than here at Rensselaer. You'll complete 30 credit hours of study, including a written thesis and an oral presentation. You'll take core courses like:
Advanced Thermodynamics
Advanced Structure and Bonding
Advanced Kinetics
A capstone independent study course is also a core component of the curriculum. In this project, you'll work in industry or government setting to gain real-world experience. Back on campus, you will have the opportunity to work in materials engineering laboratories like the Mechanical Testing Laboratory, the Electron Microscopy Laboratory, and the Metallographic Laboratory, just to name a few.
M.S. in Materials Science and Engineering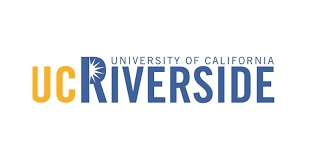 Another one of the best materials engineering schools can be found in the University of California system, but this time, at the Riverside campus. This school is a pioneer in research of all kinds, with some of the most important research collections in unique areas like citrus diversity and entomology existing here.
Of course, if your interests lie in materials science and engineering, you'll find a suitable home here, too. The school is classified as one of the top public universities by the U.S. News & World Report, with the Bourns College of Engineering receiving top marks from this publication as well as others like Washington Monthly.
The M.S. in Materials Science and Engineering includes 36 credit hours of study beyond the undergraduate level. You'll be able to choose from a thesis or comprehensive exam track, with the letter a great option for students who are interested in entering directly into the workforce. Potential research areas you might explore include:
targeted drug delivery
photophysics
solar energy conversion
Master of Science in Materials Science and Engineering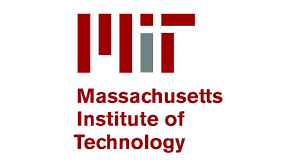 Massachusett Institute of Technology is a private institution located in Cambridge, MA. One of the most prestigious universities in the world, it was founded as a response to the increasing industrialization of the United States. Its urban campus is home to a number of major research facilities and centers.
Because of this, the Massachusetts Institute of Technology, or MIT, is one of the most popular destinations for students who are interested in careers in science, engineering, or technology disciplines. There are nearly 20 research centers on campus that are known for their exploration and innovation in topics like ocean engineering, soldier nanotechnologies, cancer research, and more. MIT is ranked by U.S. News & World Report as the number one engineering school in the country.
The master's in material science and engineering is an interdisciplinary program that will allow you to explore areas of research like:
biomedical materials
archaeological materials
materials economics
This school does an outstanding job when it comes to providing opportunities for its students. If you have an idea for a new product or business of your own, you can apply for the university's $100K Entrepreneurship Competition for an opportunity to win start-up money.
If you're already working in one engineering field but want to switch to another, the school offers a part-time Career Reengineering Program that includes one course, internship and research projects, and professional development workshops.
Master of Science in Materials Science and Engineering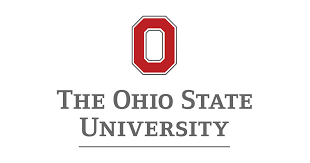 Located in Columbus, OH, Ohio State University is a Public Ivy that has been highly ranked by major ranking publications as one of the top public universities in the country. A land-grant institution, it was originally founded as an agricultural and mechanical college but now offers dozens of interdisciplinary, hands-on degrees.
Ohio State University places a strong emphasis on the importance of university and industry research collaborations. It has more National Science Foundation Industry-University Collaborative Research Centers than any other school in the country and also has longstanding scholarship and research partnerships with companies like Honda of America Manufacturing.
Outside of the classroom and laboratory, you'll have the opportunity to get involved in all kinds of student organizations, like the Ohio House of Science and Engineering, Women in Engineering, and more. You can conduct research on campus, study in research facilities like the Center for Performance and Design of Nuclear Waste Forms and Containers and the Fontana Corrosion Center, or you can study abroad.
About 85% of all students participate in co-op, research, internship, or other part-time-related work experience before they graduate. You'll find that your instructors and the industry partners you work with have extensive experience in the entire span of the materials spectrum, from ceramics to polymers, biomaterials to semiconductors.
Whichever you choose, you'll study within a close-knit department that offers a small school feel paired with all the advantages of studying at a large research institution. More than 90% of all students here receive full payment of tuition and research costs along with a monthly stipend for the duration of their degrees. The program has close ties to industry partners with starting salaries for graduates approaching $70,000 on average!
Master of Science in Materials Science and Engineering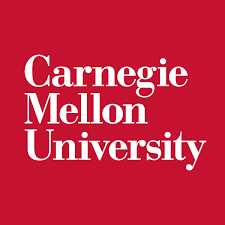 Carnegie Mellon University St Located in Pittsburgh, PA, offers another one of the best masters degrees in material science engineering. Although it is last on our list, it's certainly not the least. This school was founded in 1900 by Andrew Carnegie himself and continues to uphold its entrepreneurial and innovative roots to this day.
As a graduate student at Carnegie Mellon, you'll have countless opportunities to make your degree more robust and applicable to your career goals. You can choose from nearly a dozen interdisciplinary majors, taking classes from other departments at Carnegie Mellon (such as those offered by the Tepper School of Business).
You can choose to pursue a more coursework-based or research-based master's degree depending on your preferences. This program is also an excellent stepping stone to eventual Ph.D. work, too. Not only that, but Carnegie Mellon is a wonderful choice if you are interested in getting a more globalized perspective. The school has study and research programs in places like Japan, Portugal, Chile, and more.
If you choose to stay on campus for the duration of your studies, you'll find that there are plenty of ways to expand your horizons. Most faculty and staff are actively engaged in research projects with about 30 research centers on campus. Located in Pittsburgh, PA, the school also has campuses and facilities in Silicon Valley, meaning you can take your studies to one of the most influential places in the world when it comes to materials sciences and engineering.
You'll complete a core plan of study that includes courses such as:
Materials for Nuclear Energy Systems
Mechanics of Fracture and Fatigue
Polymer Physics and Morphology
Energy Demand and Utilization
Most students can complete their studies in just two semesters of full-time work.
There's even an accelerated master's degree in Engineering and Technology Innovation Management that takes most candidates about one year to complete. If you haven't yet completed your undergraduate degree, consider applying for the accelerated program—this 4+1 option will allow you to complete both a bachelor's and a master's in just five years of study.
Other Best Materials Science Schools
#11. The University of Tennessee-Knoxville
Location: Knoxville, TN
Degree: Master of Science in Materials Science and Engineering
Net Price: $13,120
#12. Michigan State University
Location: East Lansing, MI
Degree: Master of Science in Materials Science and Engineering
Net Price: $18,132
#13. Stony Brook University
Location: Stony Brook, NY
Degree: Master of Science in Materials Science and Engineering
Net Price: $13,007
#14. Rutgers University
Location: New Brunswick, NJ
Degree: Master of Science in Materials Science and Engineering
Net Price: $19,401
#15. University of California-Irvine
Location: Irvine, CA
Degree: Master of Science in Materials Science and Engineering
Net Price: $13,344
FAQ
What is an MS in material science?
With more than 300,000 different materials in the world, from metals to composites and everything in between, there's also an exceptional demand for professionals who can understand the properties of these types as well as their behavior patterns—as well as how to create new ones.
In a material science degree, chemistry, engineering, and physics all blend together so that new solutions can be developed for real-world problems. This kind of program will teach you how to design and develop new materials and optimize their structures so that they are the very best they can be.
You might explore new ways to make materials like polymers lighter, stronger, more eco-friendly, or more affordable. You will learn how to address the property, process, and performance of materials. Because materials science is a discipline that touches every area of life, you'll have plenty of job opportunities upon graduation.
You might work in the biomedical field or in the environmental field. You could find yourself working for the defense sector, in an office or design studio, or even in a lab.
What are the average materials science graduate school acceptance rates?
Earning a master's in materials science is no easy feat, so it goes without saying that getting into one of these programs might not be the easiest, either. To apply for one of these degrees, you'll need to have a lot of academic discipline as well as lots of curiosity, patience, focus, attention to detail, and a hardworking nature.
Getting into graduate school, especially for a challenging field like materials science, can be difficult. However, the degree of difficulty will vary depending on what kind of programs you're considering. Competitive programs such as those offered by Ivy League institutions will of course be far more difficult to get accepted to than those offered by less rigorous public institutions.
As with undergraduate schools, acceptance rates vary. Extremely selective schools generally have acceptance rates lower than 5% while those that are more lenient may have rates closer to 70 or 80%.
To get in, you will need to have a bachelor's degree in the field or a related discipline. Major requirements might vary but most programs are best suited for candidates who have a background in an engineering discipline or physical science field. You'll likely need to meet a minimum GPA requirement, which is usually at least a 3.0 on a 4.0 scale.
Take a close look at the admissions requirements of your chosen university before you start working on your application. Often, you'll need to submit standard application materials like undergraduate transcripts and Graduate Record Examination scores (though more and more schools are becoming test-optional).
Of course, you'll also need to provide supplemental materials like a written statement, three letters of recommendation, a resume, and perhaps an interview.
What will I learn in a master's in materials science online?
Every master's in materials science is a bit different, but in most cases, online degrees don't differ too much from their on-campus counterparts. You'll be able to discover new and emerging technologies, work with computer modeling and simulation, and spend plenty of time in the laboratory to help you build your skills.
Many schools will allow you to customize your own curriculum so that you can take the classes that interest you most. You'll be able to learn from experts in fields like ceramics and polymers, computational materials, microelectronic processing, and more. The primary difference between a graduate degree in materials science and engineering and a bachelor's is that, with a master's, you'll be able to fine-tune your focus and research areas that are of particular interest to you and your career.
In many cases, you'll be able to articulate in study abroad and internship opportunities that will strengthen your understanding of the discipline and help you gain real-world experience. Just about every program includes extensive opportunities for work in a research laboratory, while many require the completion of a thesis. Most of the time, you'll complete around 30 to 50 credit hours of study.
What kinds of jobs can I get after earning an MS in materials science and engineering?
There are several types of jobs you might pursue after earning a master of science in materials science and engineering. The most obvious (and most common) is as a material engineer. In this kind of job, you'll work to develop, process, and test new materials that can be used to create a variety of products, from aircraft wings to biomedical devices.
You'll study the properties and structures of plastics, ceramics, metals, composites, and more to develop new materials that meet or exceed various electrical, chemical, and mechanical requirements.
You could also work as an industrial engineer. This kind of job is similar to a materials engineer but focuses more acutely on how wastefulness can be reduced or eliminated in the manufacturing process
Working as a manufacturing engineer is one more option. You'll design, establish, and monitor the manufacturing process, often bridging the gap between materials engineers and other professionals (including industrial engineers). You can work in a variety of sectors, including oil, biotechnology, pharmaceuticals, and more.
Is a masters in material engineering worth it?
You might be intimidated by the prospect of earning a master's in material science and engineering, and we don't blame you! This isn't the easiest program of study and of course, it will cost you some money and time to earn a degree. But believe us when we say—it's definitely worth the effort.
Only a master's in material engineering will provide you with the hands-on skills you need to be successful. While a bachelor's degree will provide you with the basic knowledge you need for an entry-level position, a graduate degree will let you focus more closely on areas of interest so that you can pursue research or dive right into a leadership role.
You'll also build your professional network, meeting a bevy of alumni, industry partners, and faculty members who can help you land a job and get ahead in your career.
Let's not forget the potential payout for this degree, either. A material science and engineering degree can help you earn a significantly higher salary over the life of your career. According to the Bureau of Labor Statistics, the average wage for materials scientists in 2020 was $99,460. New jobs are expected to be created at a rate of 5% (faster than average) by 2029, too.
As a materials engineer, you'll earn an equally impressive salary of around $95,640, and as an industrial engineer, another common job title, you'll bring in about $88,950. All other factors aside, the potential to earn a high salary is one of the best reasons to consider a degree in this field.