Ready to find your ideal master's program?
www.mastersprogramsguide.com is an advertising-supported site. Featured or trusted partner programs and all school search, finder, or match results are for schools that compensate us. This compensation does not influence our school rankings, resource guides, or other editorially-independent information published on this site.
There's no denying it—the business world is changing almost faster than we can keep up with it. As it changes, the skills of strategic leadership and business management are in high demand.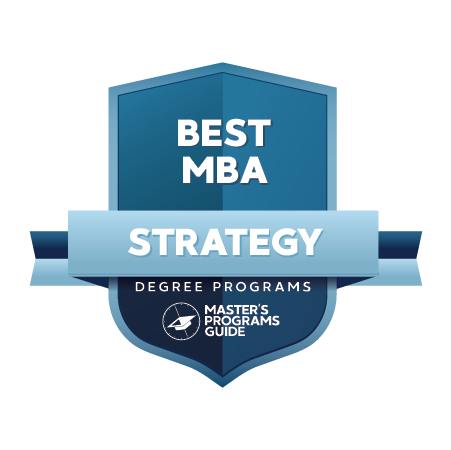 As one of the most popular graduate degrees in the United States, MBAs come in many shapes and forms. While full-time MBAs usually take around two years to complete and are best for candidates early in their careers (including recent graduates), there are also part-time and online MBAs that are more flexible for individuals who are already at work or busy with other responsibilities. 
With a traditional MBA, you'll be able to take classes in business-related topics like communication, management, marketing, business law, accounting, finance, and more. Many programs allow you to pursue a generalized track, while others make it possible for you to pursue a concentration in one or more of these areas (a smart choice if you have specific passions you'd like to pursue).
While a typical MBA (Master of Business Administration) degree will provide you with the leadership chops you need for effective management, it is often lacking in a focus on strategy and problem-solving in favor of a more holistic degree that offers courses that are an inch deep and a mile wide, as they say. 
Earn an MBA in strategy, and you'll make up for that deficit—and then some!—as you take a more cross-disciplinary approach to solving major business problems. You'll work on case studies, group exercises, and real-world projects to help give you the experience you need to be successful.
This kind of degree is perfect for a student who is interested in the interplay between management and markets. You can pursue both the investment aspects of management as well as things like corporate policy, consulting, and much more. 
With flexibility and a great deal of relevancy across multiple industries, an MBA in strategy is a smart choice if you're interested in career opportunities that span the private, public, and governmental sectors. If you want to work in a senior leadership role, set out on your own as a consultant, or even start your own business, this kind of degree could be the right choice for you.
Not only will an MBA in strategy provide you with invaluable networking opportunities, allowing you to connect with alumni, professors, business owners, and industry experts, but it will also lend you a great deal of credibility—something that's vital as you set out into the workforce. You'll also build skills in specific areas if you so choose (such as social entrepreneurship).
No matter what kind of path you set out for yourself, you'll graduate from such a program with the ability to interpret and analyze markets and to set forth strategic plans to help guide any kind of organization (including your own!) to success.
See Also: 20 Best Online MBA in Strategy
Common Application and Admission Questions
We know—you are probably chomping at the bit in anticipation of beginning your MBA in strategy degree. It's such an exciting time! 
Don't get ahead of yourself. Before you can jump headfirst into your classes, you need to apply and be accepted. 
If you've stumbled upon this article, you're on the right track. Your MBA journey starts with finding the perfect program for your professional and personal goals, lifestyle, and budget. When applying for an MBA in strategy, you have dozens of options at hand. Try not to fall into the trap of applying for more programs than necessary! 
While it's a good idea to apply to three or four different programs (your top choice along with two or three "safety" schools), there's no need to add dozens of degrees to your list. Instead, just pick the ones that interest you most and fit best with your goals and financial capabilities. Applying to too many schools might seem like a good idea—more options, right?—but it will get expensive in a hurry. Not only that, but it can lead to serious decision fatigue if you happen to get accepted to them all (look at you, you smarty pants!). 
Instead, narrow your list to just a few top contenders. Then, spend some time working on a truly comprehensive application for each. Review the requirements for each school carefully and make sure you meet the prerequisites before you start the application process.
Begin by preparing your transcripts. An undergraduate degree from an accredited university is usually the first prerequisite for your MBA application. Some schools have a minimum GPA requirement. This GPA will be calculated by adding up all accumulated final grades and dividing that score by credits. In some cases, business schools only want to see your cumulative GPA. In others, they may be more interested in the GPA you earned in your business courses.
The minimum GPA required by business schools varies. However, it will usually fall somewhere between a 3.0 and a 3.7. If your GPA is on the lower end of the spectrum, you may be able to make up for your shortcomings in this area by furnishing other documents, like letters of recommendation for a personal statement.
Work experience is also highly valued by most business schools. You will likely be asked to supply a resume or CV detailing at least two to three years of professional work experience. In some cases, a background in business (such as working in a business-related field or possessing a degree in a business-related topic, like marketing or accounting) might also be required. 
Finally, don't forget to provide test scores from the GMAT or GRE. Most business schools require these as part of the application process. The GMAT is one of the more prominent screening tools that universities use to find the right candidate, but many will also accept the GRE. Both of these tests contain questions that are similar in nature to the kind of thinking you'll do in graduate school, and both are valid for five years from the results' date. 
What About Financial Aid & Scholarships?
There's only one downside to pursuing an MBA in strategy—the cost. Earning an MBA can be very expensive. In addition to tuition, housing, supplies, transportation, health insurance, and other costs, committing to a full-time MBA may mean that you're not bringing home a paycheck while you're in school. 
As a result, many students shy away from the idea of earning an MBA, thinking it just isn't worth the time and cost involved. However, it's important that you think of this pursuit as an investment rather than an expense. Earning an MBA in strategy has an excellent return on investment, and provided that you think carefully about smarter ways to finance your degree, you don't have to spend an arm and a leg in order to get ahead in the workforce. 
To start, make sure earning an MBA in strategy is the right choice for you. There are countless other MBA concentrations you can pursue (such as marketing and economics) so you will want to make sure strategy is the perfect fit for your career goals. 
You should also take some time to make sure the program you have selected meshes well with your preferences. Does it offer lots of real-world experience? Will you be able to engage with career services or alumni networks when you enroll? What kind of outreach does your university do to help make sure students are successful in finding jobs?
Take the time to make sure the program you've selected is worth the financial investment. Chances are, if you're choosing one of the ten best MBA in strategy degrees from our list below, it probably is! 
Next, exhaust all of your options when it comes to financing your degree. The first place to start is by completing the FAFSA—the Free Application for Federal Student Aid. This document, available each January, utilizes your financial information like tax returns and W2s. It will determine your eligibility for need-based financial aid like grants, scholarships, and federally subsidized loans. The state and federal government along with the school you apply to will use this information to come up with a comprehensive financial aid package for you to review.
Not all students qualify for need-based financial aid, and that's okay! There are plenty of other places you can look for financial aid and scholarships. Consult with the financial aid office at your university to find out what kind of programs they offer for incoming students. Some may require a brief application, but you might be eligible for others with just your general admissions application.
Don't overlook the potential for financial aid and scholarships from outside organizations. Many companies, civic organizations, and agencies offer financial aid to individuals pursuing MBAs. If you belong to a traditionally underrepresented group, your odds might be even better. You can even check with your employer to see if they offer any kind of tuition remission plan that can help you make ends meet. 
Whatever you do, don't leave any money on the table!
How Much Can I Make With an MBA in Strategy? 
Earning an MBA in strategy is one of the best things you can do to enhance your career prospects and boost your potential earnings. If you're ready to take your career to the next level, applying to graduate school is a smart choice. 
If you're wondering exactly how much you can make with an MBA in strategy, the answer is—well, it depends! In one of these degrees, you'll learn how to form a business plan based on sound business principles and reliable data. You'll gain highly sought-after credentials that are often associated with higher salaries, but since there is no one specific job you can pursue (the career opportunities are endless!) salaries do tend to vary.
One of the most common jobs is a finance manager. As a finance manager, you'll work to create financial reports and direct investment activities and plans to help advance the long-term financial goals of your organization. An MBA is essential for this career, as is some experience in another financial or business-related occupation. 
In return, you can expect to earn up to $129,880 per year on average, according to the Bureau of Labor Statistics. Not only that, but these jobs are incredibly in-demand. The job outlook is a whopping 15% growth projected by 2029, which is much higher than the national average.
Another option? Become a senior strategy manager or senior product manager. The Bureau of Labor Statistics reports that most high-level managers earn salaries in excess of $135,900 per year. That's a jaw-dropping $65.34 per hour! A managerial role is as simple as it sounds—you'll direct strategic innovation, production, and other high-level efforts at the very top level of your organization. There's a high demand for these positions, too, with an anticipated 6% bump in new jobs by 2029.
Another option for you is to become a management consultant. Also referred to as a management analyst, a management consultant is someone who will recommend ways to improve an organization's efficiency. These jobs are expected to grow by about 11% by 2029, and professionals can expect to earn around $85,260. Still not too shabby, overall!
As a management consultant, you'll work closely with clients around the world. You may have the opportunity to travel frequently and to forge new business opportunities for yourself and others. The personal rewards of this job are just as impressive as the financial ones! 
Your list of lucrative career options doesn't end there, though. With an MBA in strategy, you could work as a research analyst, an administrative services manager, and much, much more. These jobs are found in all sectors, from public to private and even at the governmental level. Almost all earn highly impressive salaries. 
What do all of these careers have in common? They are incredibly in demand. An MBA in strategy has a broader marketplace value than most other kinds of MBAs. In fact, according to The Princeton Review, strategic management is among the ten most in-demand MBAs in the country.
What Are the Best MBA in Strategy Degrees?
We know that you have educational goals that you're itching to pursue, but you may not know where to start. The editors of Master's Programs Guide utilize a unique ranking methodology based on the following five aspects:
25% Overall Degree Affordability: Average cost of undergraduate and graduate tuition per school
25% Graduation Rate: Number of students who start at the university and actually finish there
20% Earnings Potential: Average mid-career salary of school alumni
20% Selectivity: The number of students who apply versus the number who actually get accepted
10% Online Graduate Offerings: The number of programs offered online in each department
At Master's Programs Guide, we strive to do our best to guide you and your family toward a fruitful academic career. The pursuit of knowledge is a noble one, and we want to help you reach your goals.
MBA with a Concentration in Strategy Consulting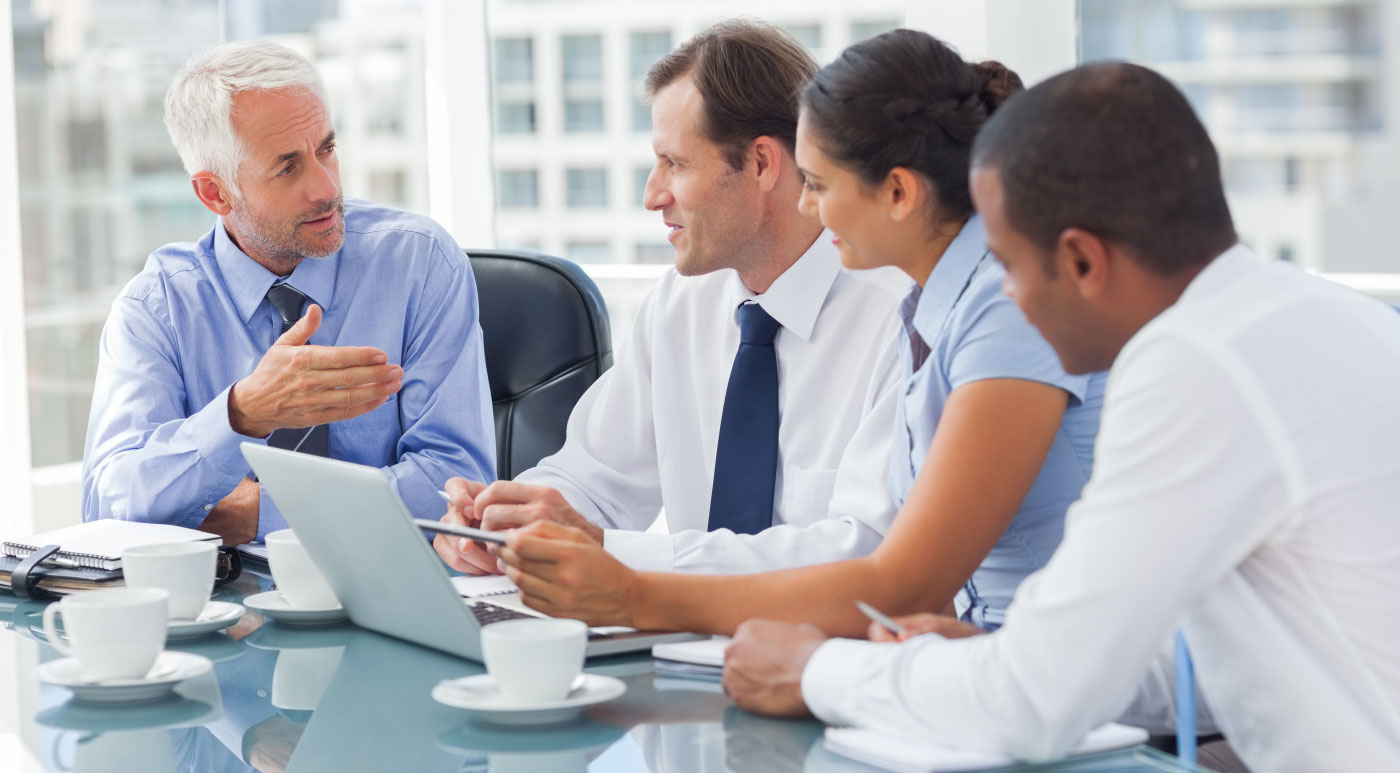 If you're looking for a university with a historic legacy that speaks for itself, look no further than the University of Virginia. This public research university in Charlottesville, VA was founded in 1819 by Thomas Jefferson himself. It's the flagship institution of the University of Virginia system and is home to Jefferson's Academical Village, a unique historic foundation that is dedicated to a UNESCO World Heritage Site.
The University of Virginia is known for many things, including its many secret societies, its historic roots, and its student-run honor code. The school offers 121 majors across more than eight undergraduate and professional schools and is classified among "R1: Doctoral Universities—Very High Research Activity." its athletes are some of the best in the country, with the "Cavaliers" ranking highly in countless NCAA titles. 
Of course, this university is also home to one of the country's best MBA in strategy degrees. The Darden School of Business has long been recognized for its top general management MBA program, receiving excellent marks for its integrated core curriculum and patented case study method. In fact, this school is ranked number one in the country by Financial Times.
However, if you want to truly bring your training to the next level, you should consider adding a quantitative and analytical focus by pursuing the management science specialization. This specialization requires that students earn 12 credits from a pre-set group of electives. A STEM-designated program, it offers multiple career track concentrations. 
These include asset management/sales and trading, entrepreneurship, marketing, corporate finance/investment banking, supply chain management, and of course, strategy consulting. The strategy consulting track is a highly sought-after concentration that will immerse you in the consulting process and prepare you with the skills you need to be successful in any role. 
You'll take courses in theme tracks like innovation for sustainability business analytics, global business, corporate innovation, and business development and growth.  During your first year, you'll take the same core courses as students in all other concentrations. These courses contain a unique blend of experiential exercises, simulations, and case studies to help you craft and hone your decision-making and business skills. 
Some of the courses you'll take include Global Economies and Markets, Accounting for Managers, Operations Management, Decision Analysis, and Strategic Thinking and Action. You'll be able to work closely with other students as you challenge each other to learn and to grow in a collaborative setting.
In addition to the core classes you take, you'll also improve your business acumen by participating in club conferences, global opportunities, electives, experiential learning, recruiting events, social activities, and more. These opportunities are not just available to MBA students–they are readily integrated into the curriculum to help you become a more well-rounded business leader. 
To apply, you will need to first select your deadline. Darden offers three regular decision deadlines each year. You will need to submit transcripts from your undergraduate program of study, standardized test scores, a resume, and letters of recommendation. You will also need to respond to a series of short answer questions. 
Full-time MBA—Strategy
If you're looking to gain a leg up on the business world, is there any other better place to do it than in the heart of business and industry itself—the Big Apple?
We think not. In fact, the full-time MBA in strategy at New York University is not only one of the best in the country in regards to its curriculum, but also its location. NYU is organized into 25 schools, including 10 undergraduate schools and numerous graduate schools. The highly-ranked Stern School of Business is one such school. 
NYU is a top feeder school for careers in finance and investment banking, so as you might expect, admissions is highly selective. 
A specialization in strategy will give you the foundation you need to become one of the country's top business leaders. You'll take courses in subjects like Corporate Governance, Globalization: A Cross-Functional Perspective, and Strategic Talent Management. The courses are particularly applicable to careers in consulting, finance, innovation, and entrepreneurship. 
Not sold on a strategy specialization? Don't worry. NYU also offers multiple other specializations with one of the largest selections of elective courses among leading business schools. You can choose up to three different specializations for your MBA or choose not to specialize at all. Options include financial instruments and market, real estate, marketing, law and business, healthcare, global business, FinTech, and more. 
Regardless of the option you choose, you'll benefit from a flexible curriculum with plenty of opportunities for experiential learning. NYU leverages its one-of-a-kind location to facilitate opportunities for solving real-world business problems. You can participate in experiences like Tech and the City, in which you'll be able to immerse yourself in a  successful early-stage technology company in NYC. 
Or you might choose to work in the Consulting Lab: Branding + Innovation. This will allow you to work with a team to manage complex projects and work closely with real-life companies to help solve its most critical branding challenges. 
You don't even have to stay in the city! Sterns' business programs transcend borders with opportunities for study abroad in all kinds of countries. You can take a single global course that culminates with a trip at the end of the semester, or you can participate in a full semester spent abroad. Stern has 53 exchange partners in 29 different countries!
To apply for the full-time MBA at Stern, you will need to submit transcripts from a four-year bachelor's degree earned from an accredited university in the United States. All candidates are evaluated based on their personal characteristics, professional achievements and goals, and academic profile. To showcase the very best of yourself as a potential candidate, you will need to supply standardized test scores, essays, and letters of recommendation to supplement your transcripts and application. 
MBA in Strategy and Consulting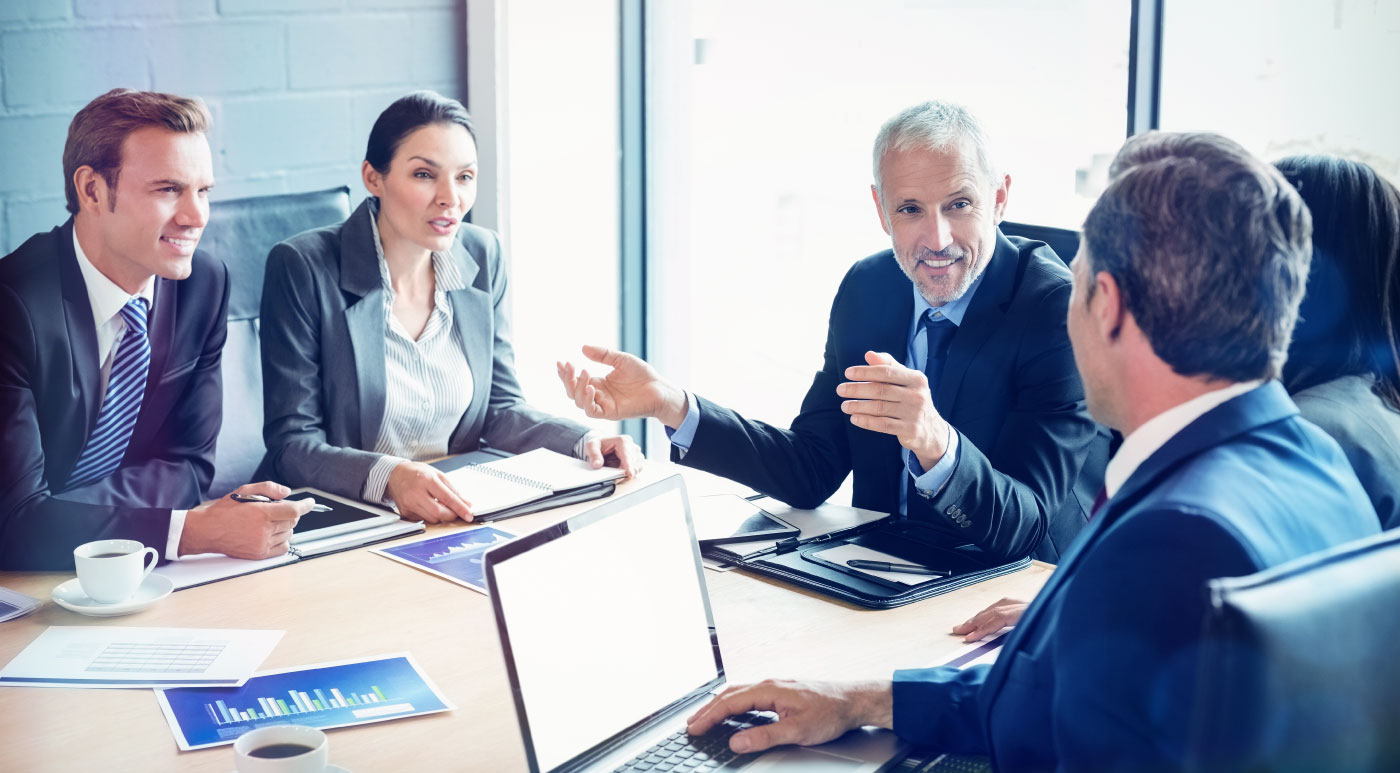 The University of California-Berkeley is located in Berkeley, CA and was established in 1868 as the state's very first land-grant university. IT's the oldest campus in the University of California system and a founding member of the Association of American Universities, too.
With more than a dozen colleges and schools, you'll find close to 400 degree programs to choose from when you enroll here. The school has a reputation for research and is ranked among the world's top universities by leading educational publications. The school is home to multiple research institutes, like the Mathematical Sciences Research Institute and the Space Sciences Laboratory. 
It's also home to one of the best MBA in strategy degrees. The MBA in strategy and consulting is known for its reputation in producing successful consulting and business leaders, with alumni joining leading firms like Deloitte and taking strategy roles for companies like Salesforce and Google. As you take your classes, you'll have access to industry specialists who will share their knowledge and expertise with you as you gain experience.
In this program, you'll take classes such as Fundamentals of Design Thinking, Business Model Innovation and Entrepreneurial Strategy, and Future of Information Technology. 
You will also be able to pursue dozens of opportunities for experiential learning. Many of the applied innovation courses at Berkeley involve strategy and consulting, enabling students to partner with organizations both large and small to consult on everything from leadership succession planning to shopping bag initiatives for Target. Sample experiential consulting courses include Cleantech to Market, strategic and Sustainable Business Solutions, and Haas@Work. 
The Haas School of Business also prioritizes collaboration and makes sure that all students have access to peer advisement and mentorship programs. Of course, you'll also be able to conduct research in two related research centers, the Fisher Center for Business Analytics and the Garwood Center for Corporate Innovation. 
Career outcomes are a major concern for the leaders of this business school, too. As a result, you'll be encouraged to join the Haas Consulting Club, a student organization that will give you the skills and information you need to find internships and hone your skills in interviewing once recruiting season rolls around. You can even join student organizations like the Data Science Club, the Innovation Design Club, or the General Management and Leadership Club to grow your career opportunities and to make your time at Haas even more enjoyable.
To apply for an MBA at the Berkeley Haas School of Business, you'll need to make sure your application is highly competitive. The program only admits 300 new students each fall, looking for candidates with leadership potential and professional experience. Most applicants have a little more than five years of work experience and an average GPA of 3.65. GMAT scores are required, as are an application fee, two professional letters of recommendation, a resume, and formal essays. 
Strategic Management Consulting—Master of Business Administration (M.B.A.)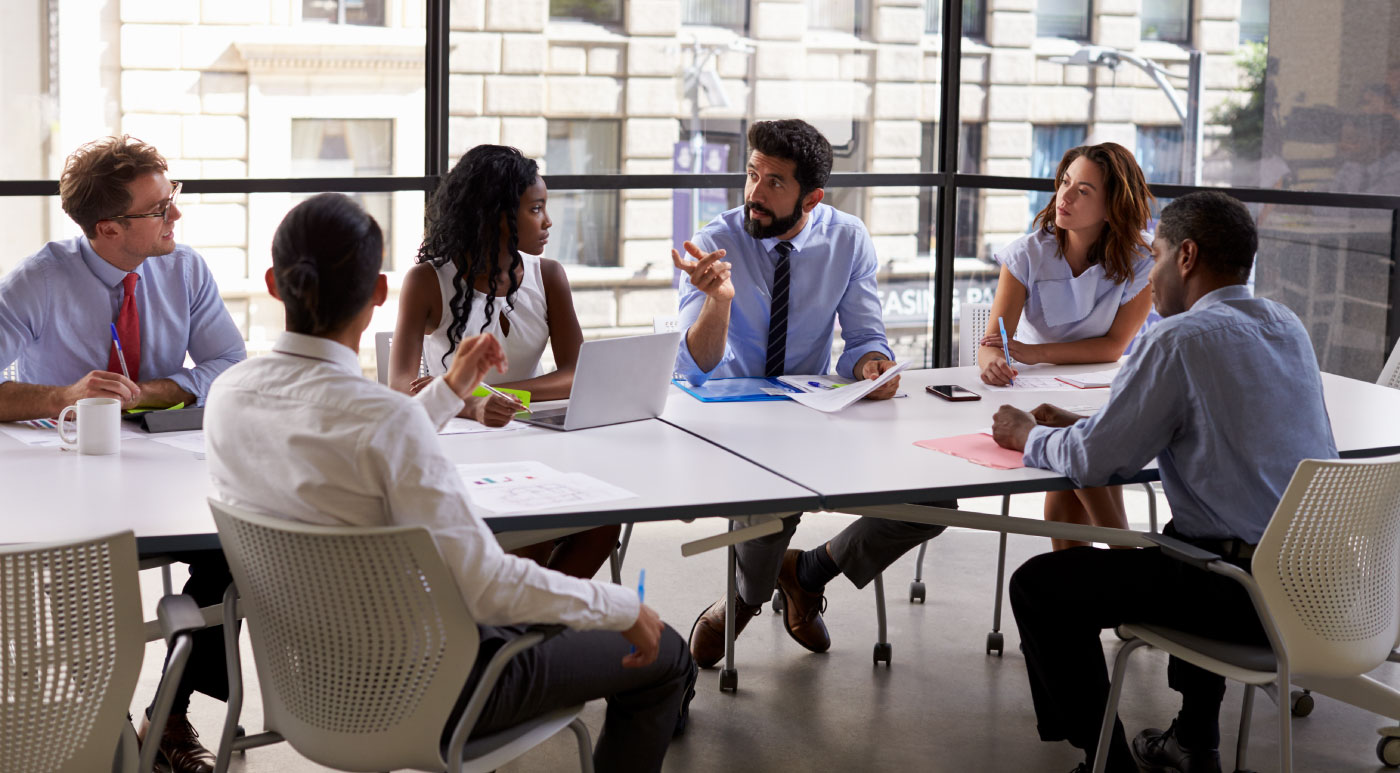 Enroll at Indiana University-Bloomington, and you'll be blown away by all your options. 
This public research university is a member of the Association of American Universities and is classified among R1: Doctoral Universities—Very High Research Activity. It has numerous schools and programs, including the Luddy School of Informatics, the O'Neill School of Public and Environmental Affairs, and of course, the Kelley School of Business.
The Kelley School of Business offers one of the country's best Master of Business Administration in strategic management consulting degrees.  It's just one of multiple concentrations offered by the MBA, with other programs including strategic analysis of accounting, supply chain and operations, marketing, management, finance, business analytics, and more.
You will start by taking core classes in subjects like finance, marketing, strategic management, and quantitative analysis for business decisions. These classes are offered all at once in an integrated core that takes place during an intense 15-week program led by a team of leading faculty at Kelley.
In most cases, you'll take around 15 credit hours of required coursework so that you can still take around 21 credit hours for electives. Many students choose to pursue a second major, minor, or certificate so that you can continue to tailor your curriculum to your specific career goals starting as soon as your very first semester of the program.
In addition to your coursework, you can also pursue an "academy". Academies at the Kelley School of Business serve as a bridge between what you are learning in your coursework and how you will apply it in real life during your internship or post-MBA career. There are six career-focused academies at Kelley, including those in supply chain and digital enterprise, consulting, capital markets, business marketing, and more. 
Through these academies, you'll be able to engage in company-based consulting projects and gain leadership opportunities of all kinds. You can participate in nationwide corporate visits and network with industry veterans. You'll be appointed an academy director who will serve as your go-to expert and 1:1 mentor and help you to gain exposure to industry professionals and experiences. 
There are even global experiences you can pursue! Kelley offers multiple study abroad and GLOBAL (Global Business and Social Enterprise) experiences so that you can examine the challenging and exciting intersection between business and global development. There's nothing quite like earning an MBA in strategy at the Kelley School of Business, to say the very least!
To apply for admission to this highly in-demand program at the Kelley School of Business, you will need to understand algebra, statistics, and other core topics in mathematics. Provide transcripts with your cumulative grade point average from every university you have attended along with final transcripts detailing that you earned an undergraduate degree. You'll also need to supply GMAT or GRE scores, although waivers are available in some cases. A resume, letter of recommendation, and essays are also required.
MBA in Strategic Management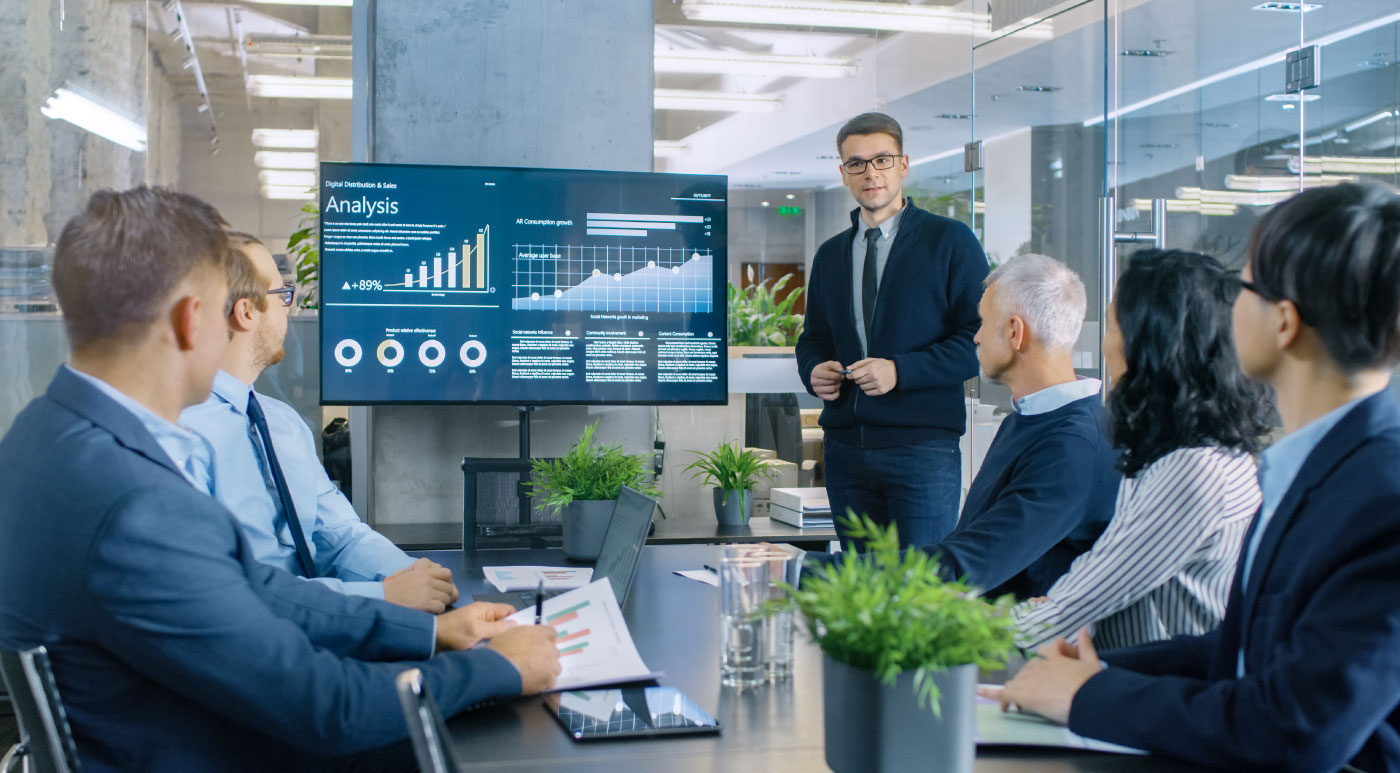 Stanford University is most commonly referred to just as that—Stanford University—but did you know that this Stanford, CA-based school is actually officially named the Leland Stanford Junior University?
This private research university has a reputation for academic success and is home to 40 different academic departments at the undergraduate level along with four professional schools with graduate programs in law, education, medicine, and business. All of this is offered on one close-knit campus. 
The MBA program at Stanford, offered by the Graduate School of Business, is one of the most immersive of its kind. In your first year, you'll embark on a rigorous overview of business courses that will build your general management knowledge and expose you to global opportunities. 
Through your core classes, you'll gain insight into what it's like to be a leader in a major organization and gain practical experience and feedback from leadership coaches and classmates. Then, you'll be able to hone your managerial skills by participating in a global experience requirement. 
This global experience requirement is a unique feature of the Stanford MBA. In it, you will participate in a study abroad program that lasts at least four weeks and requires you to work on a project for a sponsoring organization in an industry like energy, healthcare, finance, international development, technology, and more. You can go just about anywhere, including Greece, Switzerland, Ghana, and Singapore.
Upon returning from this global experience, you'll be able to tailor your experience in your second year of study by enrolling in electives, a joint or dual degree, or taking courses at other Stanford schools. You can also broaden your horizon with seminars. The second year of study contains almost entirely electives, allowing you to broaden your perspectives with topics like operations, public management, managerial economics, and information technology.
You can take up to 12 class units of study outside of the School of Business, too, making this a highly interdisciplinary degree. You might choose to pursue coursework in fields like computer science, education, foreign language, healthcare, public policy, manufacturing, and more. 
If all of these options for career enhancement sound overwhelming, don't panic. Throughout every step of the way, you'll be provided with the support you need from a specially dedicated academic advisor. Your advisor will help you craft an individual study plan and work with you to craft a clear career goal and vision. You'll also be supported by leadership fellows and communication coaches along with student life advisors who can help you put your leadership skills into practice. 
When you are ready to apply for Stanford's MBA, know that you may apply once during any application cycle. An application fee of $275 is required, as are several years of work experience. You will need to submit transcripts, essays, letters of reference, and test scores to be eligible for admission. In most cases, an interview is also required. 
Strategic Management, MBA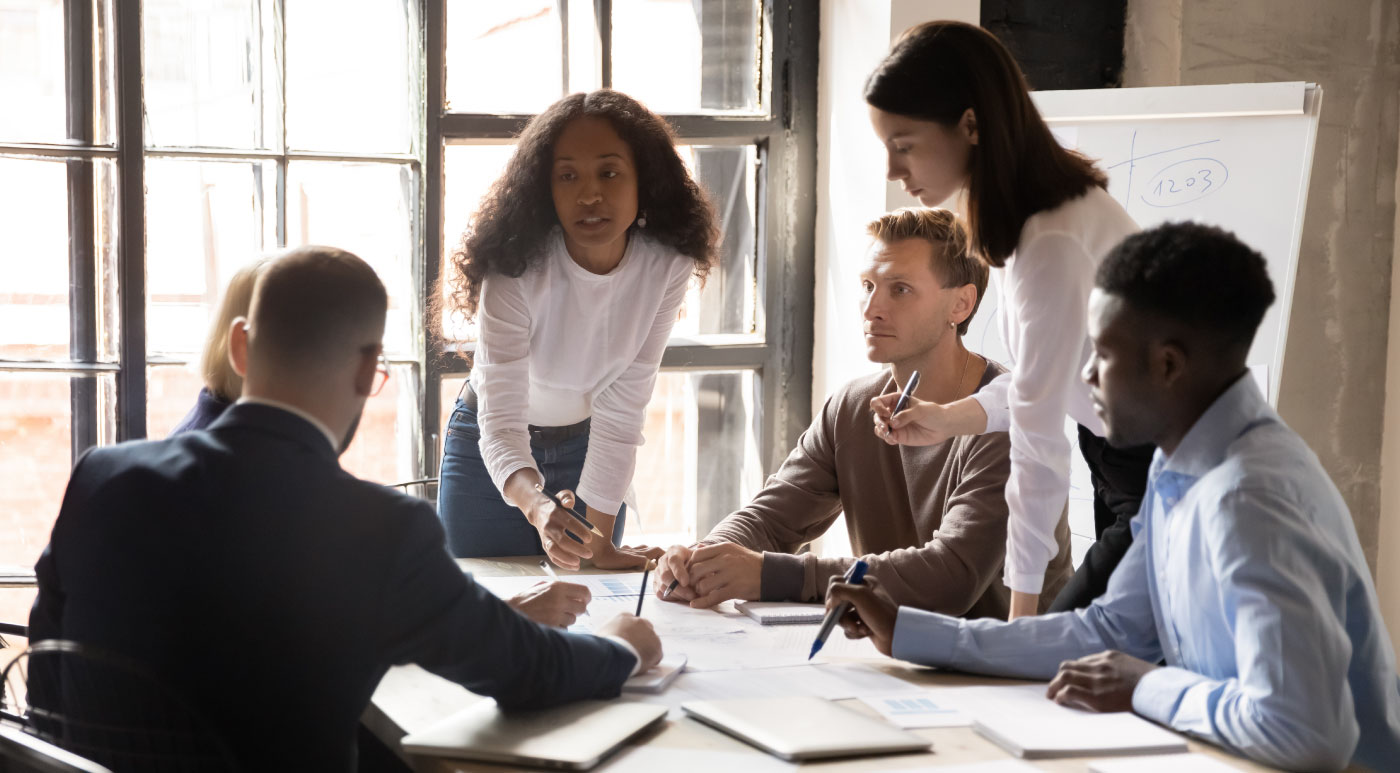 A private Ivy League research university located in Philadelphia, PA, the University of Pennsylvania is practically older than America itself. It was founded in 1740, making it one of the nine colonial colleges that was chartered prior to the U.S. Declaration of Independence. 
In fact, the University of Pennsylvania was founded by Benjamin Franklin himself, making UPenn a classic choice when it comes to traditional business and management programs. Who better to follow in the footsteps of than one of the country's most important and influential leaders?
The University of Pennsylvania is home to four undergraduate schools and twelve graduate and professional schools. The school offers training programs in public service, government, professional disciplines, and more, all rooted in a contemporary liberal arts curriculum. 
The Master of Business Administration at the University of Pennsylvania has several concentrations via the Wharton School of Business. In addition to strategic management, students can pursue concentrations in fields like multinational management, quantitative finance, insurance and risk management, healthcare management, business economics and public policy, and much more. 
If you want to expand your education beyond the MBA level, UPenn offers that, too. The school is home to multiple Ph.D. programs and research master's programs in fields like ethics and legal studies, accounting, statistics, and marketing.
The strategic management MBA will provide you with the thorough training you need in the logic of competitive advantage. You'll learn how to design and guide strategy at emerging and established enterprises and prepare yourself for roles in consulting firms of all kinds. You must take at least 19 course units for graduation, with major classes including Managing Established Enterprises, Strategy and Competitive Advantage, and Competitive Strategy and Industrial Structure. 
All of these classes will be taken within the Wharton School of Business, a department that offers some of the best research environments for students of all backgrounds. With more than 225 faculty members, 20 research centers, and 9,000 executive education participants, it serves as the most comprehensive source of business knowledge in the world. It's also home to more than 95,000 alumni who can help you develop your skills and professional network as you set out on your own.
To apply for the strategic management MBA at the University of Pennsylvania, you will need to complete the online application form with your contact and background information first. Then, you will be prompted to pay an application fee and to provide answers to two essay questions. You'll also need to submit letters of recommendation, transcripts, GMAT or GRE test scores, and a resume. 
In most cases, you can take classes both on-campus and online. You'll have unparalleled flexibility as you pursue your degree, and with plenty of scholarship and financial aid opportunities available, you won't have to worry about a thing. 
Full-Time MBA Program – Strategy Major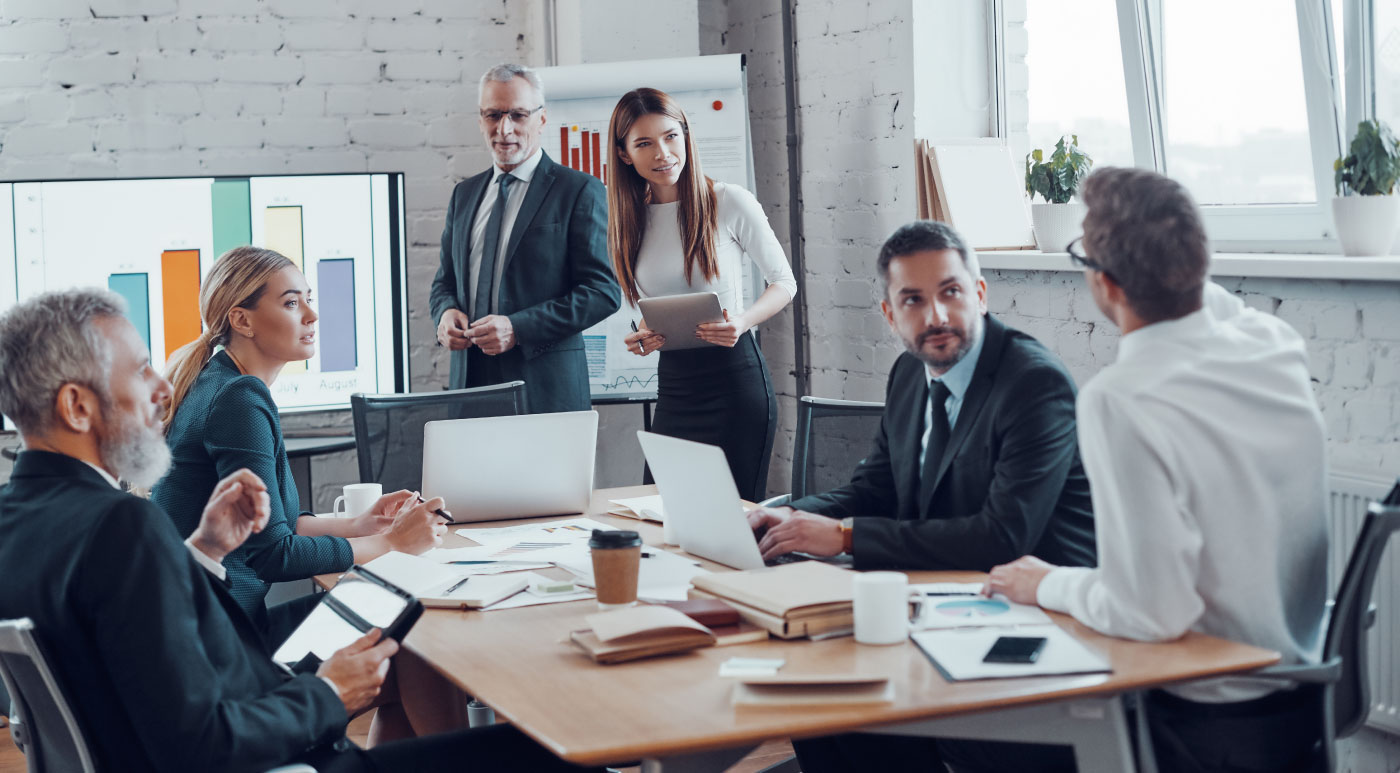 A private research university located in Evanston, IL, Northwestern University was founded in 1851 and is itself a founding member of the Big Ten Conference. It's the only private university in the conference and is ranked among the top 20 universities in the country—and among the top thirty in the world!—by major publications like U.S. News & World Report, Times Higher Education, and Academic Ranking of World Universities.
Composed of 11 graduate, undergraduate, and professional schools, Northwestern has more than 21,000 enrolled students. It also has one of the largest university endowments of all colleges in the United States, with research programs bringing in nearly $900 million in sponsored research each year. As a business management major, that's great news—it means you'll have some of the best opportunities to learn in a relevant, hands-on way.
The full-time MBA program at Northwestern University offers courses in strategy that will help you become the business professional you've always wanted to be. You'll blend analytical thinking with attention to detail as you look at all aspects of market structure, firm behavior, and organizational design. 
Curious about the classes you'll take? There are plenty of opportunities for you to take electives but you'll need to take at least four credits from a list of prescribed classes such as Technology and Innovation Strategy, Intellectual Capital Management, and Healthcare Economics. 
Your opportunities to learn will bring you far outside the classroom. You'll break down barriers as you work with leading faculty members, corporate partners, and alumni, developing your strategic management skills as you solve critical business issues in special courses, labs, and projects. 
For example, you will have access to special experiences like the New Venture Course Series, the Kellogg Board Fellows Program, the Analytical Consulting Lab, and the Asset Management Lab. 
You can even partake in a global MBA experience that will take you as far abroad as Peru, South Africa, Vietnam, and more. In fact, more than 250 students each year choose to experience international markets in person on a global initiative in management, while many other students participate in full-time exchange programs at one of more than 30 partner schools in 20 countries. Needless to say, the opportunities for real-life, hands-on learning are endless. 
You'll join a profound alumni community of prestigious leaders working all around the world. The school is home to 10 living billionaires, 11 National Humanities Medal recipients, 20 Nobel Prize laureates, and 40 Pulitzer Prize winners. A distinguished reputation, to say the least!
Ready to apply to the Kellogg School of Business's full-time MBA program? You will need to supply a resume or CV to show that you are prepared to tackle the rigorous nature of an MBA curriculum. You'll also need to submit official transcripts and GMAT or GRE test scores (there is no preference given to either test). Written and video essays are required, as are letters of recommendation, an interview, and an application fee. 
Accelerated Daytime MBA Concentration in Strategy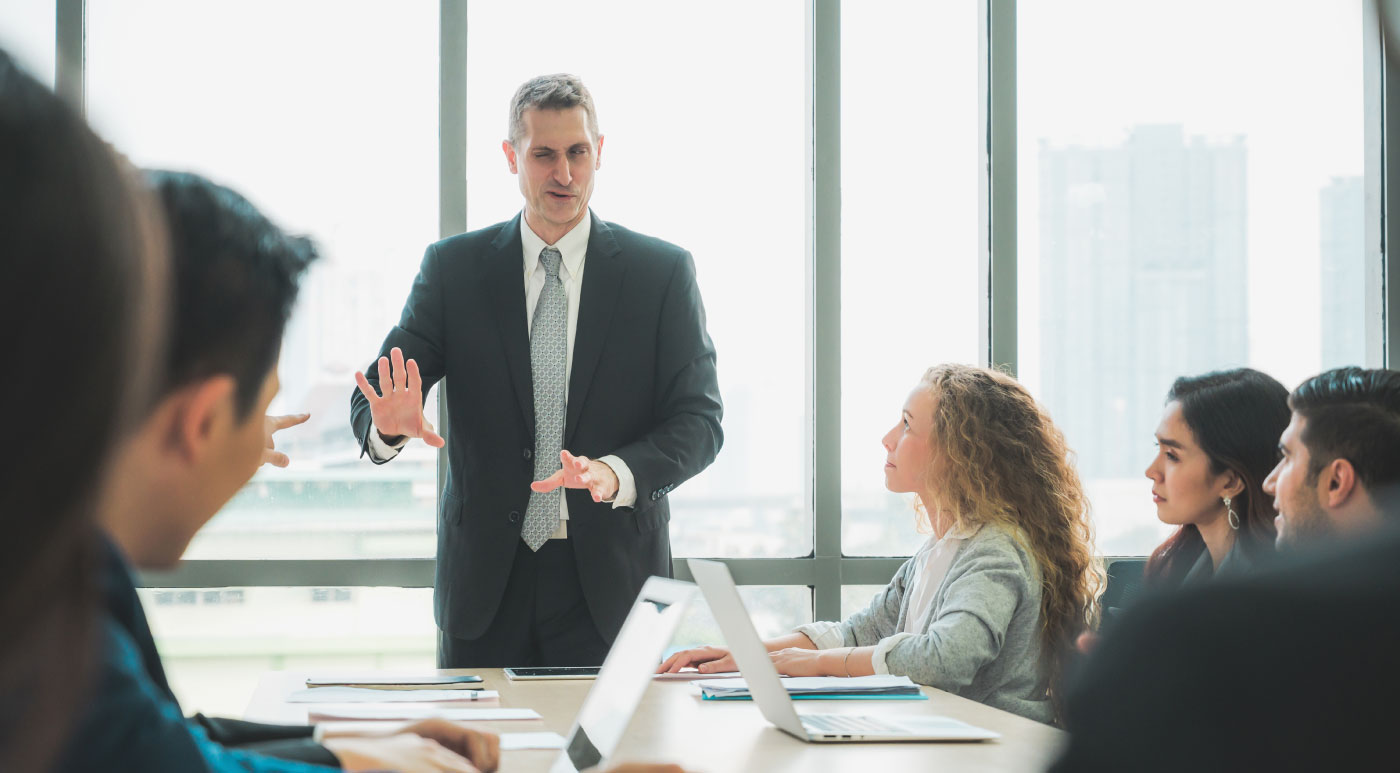 A private research university located in Durham, NC, Duke University was founded by Quakers and Methodists in the present-day town of Trinity. It first opened its doors in 1838 and currently spans more than 86,000 acres with three contiguous sub-campuses. 
With multiple schools, colleges, and majors to choose from, the accelerated daytime MBA at Duke is one of the most popular. Here, you'll have access to countless opportunities to enhance and expand your knowledge of business fundamentals. You can broaden your experience across multiple academic areas or earn certificate credentials in just a couple of areas to drive your career forward.
You don't have to pursue a concentration if you don't want to, but if you're interested in a career in strategic management, the accelerated daytime MBA with a concentration in strategy is a smart choice. Other options include those in decision sciences, energy and environment, energy finance, finance, entrepreneurship and innovation, financial analysis and accounting, FinTech, management, leadership and ethics, marketing, operations management, and social entrepreneurship.
In the strategy concentration, you'll gain expertise in the ideas and skills you'll need for a career with leading strategy consulting firms. You can choose to pursue an additional certificate to enhance your career possibilities, too.
In fact, Duke offers two optional certifications—one in finance and one in health sector management. There is also a focus track in management science and technology magnet that is a STEM-designated program and prepares you for leadership roles in technology, hatch, consulting, finance and more. 
No matter which options you choose, you'll be able to customize your degree with a unique curriculum with a choice of more than 100 electives. You can broaden your expertise across multiple subjects or deepen your knowledge within a specific industry. 
Not only that, but you'll be able to expand your inner circle by pursuing leisure activity clubs and professional organizations so you can delve deep into your interests outside the classroom. You'll combine classroom instruction with experiential learning opportunities that will allow you to apply your skills in real-world situations. Every step of the way, you'll be guided by specialized Career Management Center coaches who can help you define a plan to pursue the next options on your career path.
You can pursue this degree without having to move to Durham, as the unique class schedule makes it possible for you to stay in Durham over the weekend. You'll be able to build strong relationships with other students along with alumni, faculty, and even their families.
To apply to the accelerated MBA at Duke University, you will need to have completed prerequisite undergraduate coursework in subjects like marketing, strategy, and managerial economics. You will have to submit transcripts along with evidence of professional experience, like a resume. There's no minimum time requirement for your employment history. 
You will also need to submit GMAT or GRE scores, several essays, letters of recommendation, and an interview (the latter of which is optional, but recommended). 
MBA Strategic Management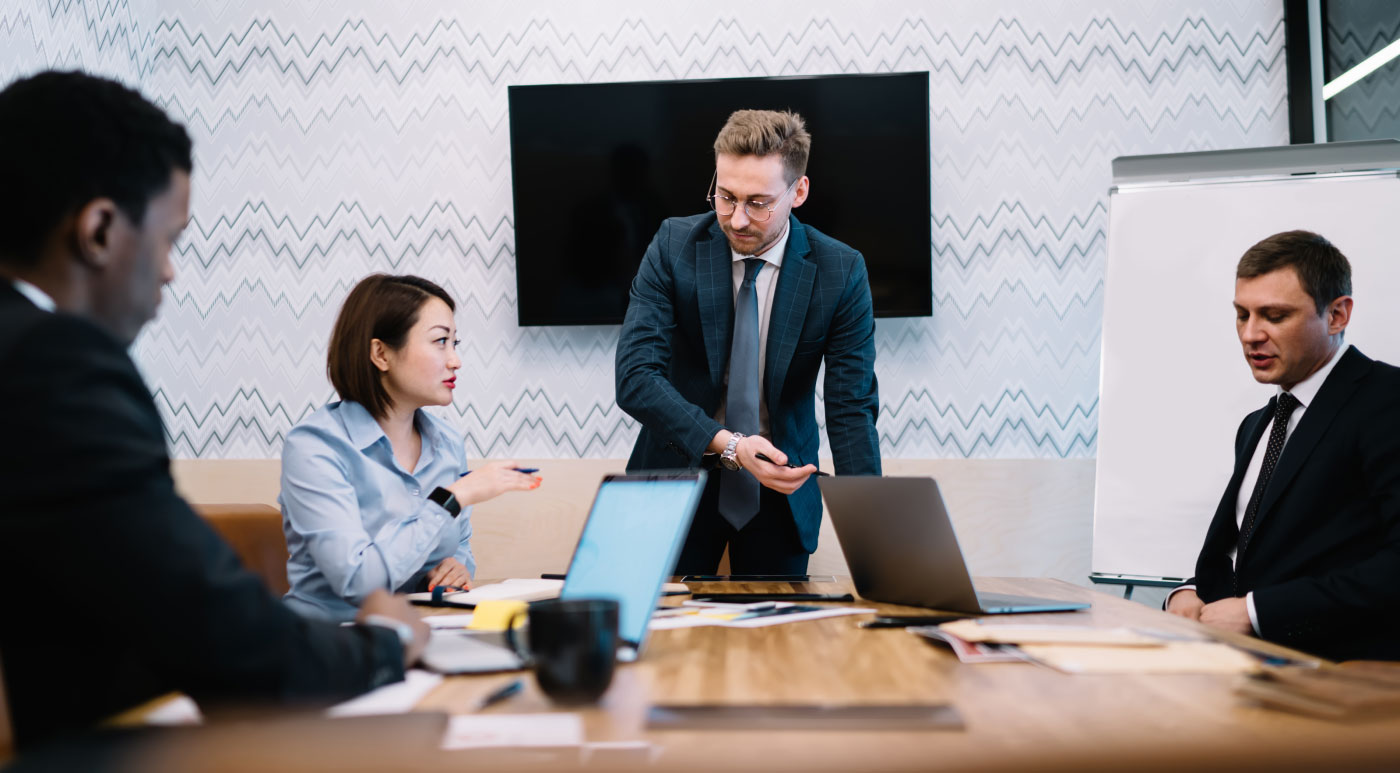 The University of Chicago, also known as UChicago or often simply just Chicago, is a private research university located in Chicago, IL. Founded in 1890, this school is situated in Chicago's scenic Hyde Park neighborhood. Ranked among some of the top universities in the world, the University of Chicago is uniquely composed of just one undergraduate college and five graduate research divisions. 
It is within the Booth School of Business that you will find the exemplary MBA in strategic management. This school is the second-oldest business school in the United States and is associated with more Nobel laureates in the economic sciences than any other business school in the world. It also has one of the largest endowments, with alumni including many current and former CEOs of Fortune 500 companies. To name a few, Booth alumni are in charge at Allstate Insurance, Dominos, Goldman Sachs, Morgan Stanley, IBM, and more.
The MBA in strategic management at Chicago Booth will provide you with the analytical skills and entrepreneurial mindset you need to both set and achieve the goals you have for your business. You'll take classes that span functional boundaries, taking classes in subjects like sociology, economics, psychology, and more. You'll study everything from game theory to corporate strategy. 
The strategic management customization includes four major courses in core disciplines, including technology strategy, competitive strategy, and others. You will be taught by distinguished faculty who are award-winning scholars at the top of their game. They've influenced design proposals, offered expert commentary on business strategy, and won countless research grants from the National Science Foundation.
You'll also learn from industry experts both inside of and outside of the classroom. Faculty at Booth are connected to some of the best and brightest minds in the industry, with leading practitioners regularly invited to speak at Booth and to give you the opportunity to learn and network. You'll develop your skills and build a global network as you work with these professionals and engage in things like student activities, competitions, and more.
In fact, Booth has some of the most extensive lists of student groups for you to choose from. These groups focus on diversity and cultural awareness and cover everything from corporate management or entrepreneurship to venture capital, technology to education. You'll find plenty of ways to get involved when you enroll in the MBA in strategic management at the University of Chicago. 
When you are ready to apply to the MBA in strategic management at the University of Chicago, you will need to submit scores on the GMAT or GRE tests. You must also supply official transcripts. The admissions department takes a holistic approach that considers every component of the application, including academic preparedness, communication skills, and intellectual curiosity.
MBA in Strategic Management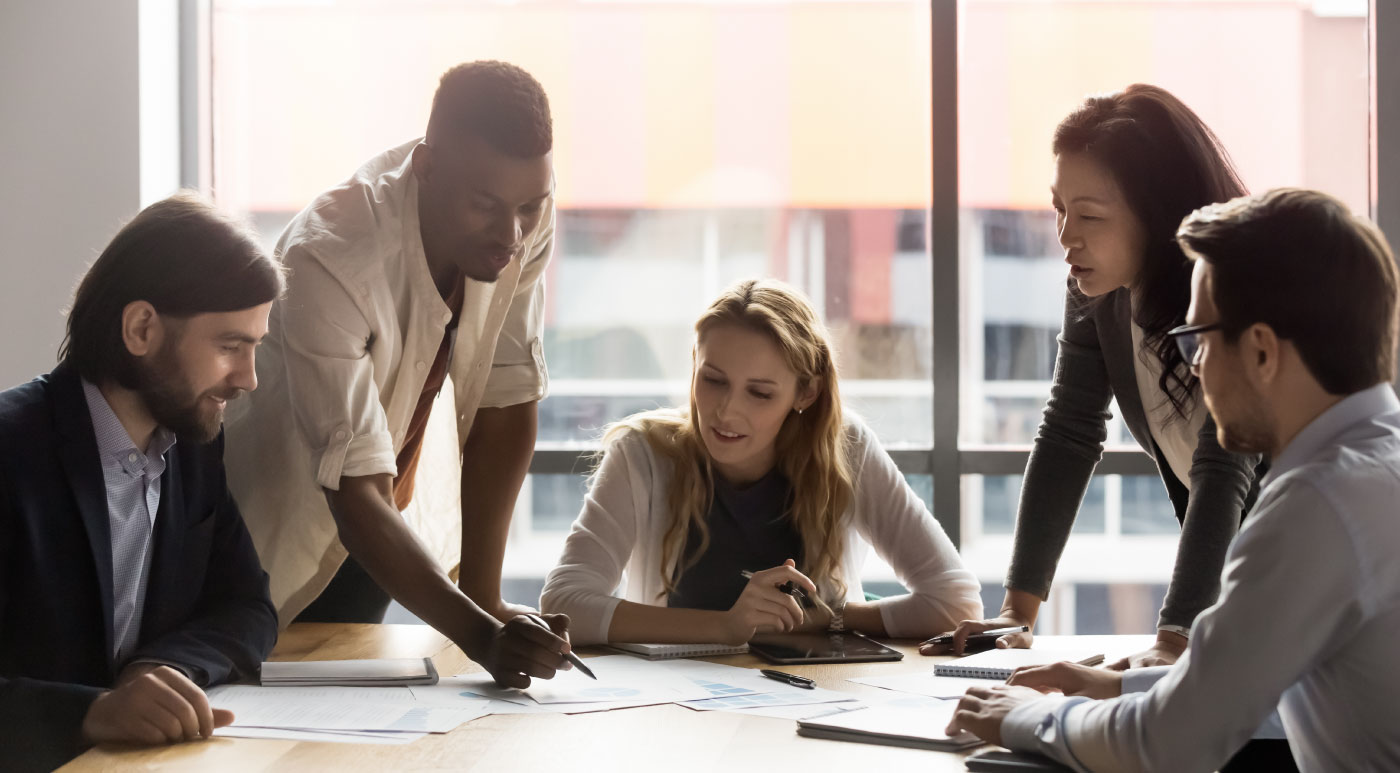 The 36- credit MBA degree program in strategic management at the University of Detroit Mercy is easily one of the best in the country. It's designed to accommodate the needs of professionals in a variety of work organizations and it does it superbly, with a small student-to-faculty ratio of just 15:1.
The College of Business Administration at the University of Detroit Mercy features highly regarded business programs that have been accredited by the Association to Advance Collegiate Schools of Business for more than 60 years. As the only private school in Michigan to earn this distinction, it is placed within the top 5% of business schools worldwide. 
The MBA focuses on four major themes—global competitiveness, organization creation and development, emerging business challenges, and awareness of, and responsibility to, self and others. 
The curriculum of all business programs here are rooted in the Jesuit and Mercy traditions of the school's religious sponsors. Not only will you have access to a well-rounded education, but you'll enjoy a curriculum that has a profound emphasis on service and leadership. 
Not only that, but when you choose to attend the University of Detroit Mercy, you'll be able to study in a city that is rich in culture and entertainment. There are also nearly two dozen Fortune 500 companies nearby so you'll have plenty of opportunities for co-op placements and internships. 
In fact, the graduate business programs at UDM have excellent ties to the business community in Detroit, with more than 200 businesses and professional organizations enrolling their employees at UDM. There are alumni in leadership roles in more than 60 countries around the globe, too. 
Ready to venture off campus? While the school takes pride in its Detroit roots, there are also opportunities for you to experience the world at large via study abroad opportunities in Rome, Barcelona, Rio de Janeiro, and more. You can even attend summer courses in global business in places like Mexico, China, Ireland, and England. 
You'll benefit from so many features of the University of Detroit Mercy MBA in strategic management. Not only are class sizes small so you can enjoy dedicated personal attention from your instructors, but you'll have access to face-to-face, online, and even hybrid courses. Each class has a unique focus on service learning and social responsibility and is taught by world-class faculty who teach in a program nationally ranked by the U.S. News & World Report.
This degree is affordable, too. Not only is tuition much lower than what you'll find in comparable MBA programs, but there are a limited number of graduate assistantships available on a case-by-case basis, too. 
To apply, you will need to have a minimum undergraduate GPA of 3.0 or above. You should have seven or more years of professional work experience as well. Provide transcripts for all previous academic work along with an official report that contains scores earned on the GRE or GMAT. You will also need to supply a resume and one letter of recommendation. 
IF YOU ENJOYED THAT THEN CHECK OUT OUR ARTICLES ON THE TOP 10 REASONS TO EARN YOUR MASTER'S DEGREE & 40 BEST NO-GMAT ONLINE MBA PROGRAMS!