Ready to find your ideal master's program?
www.mastersprogramsguide.com is an advertising-supported site. Featured or trusted partner programs and all school search, finder, or match results are for schools that compensate us. This compensation does not influence our school rankings, resource guides, or other editorially-independent information published on this site.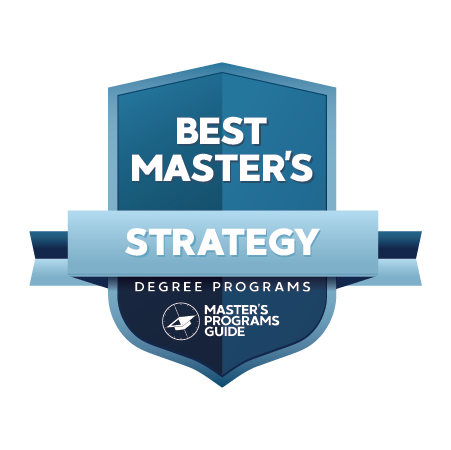 A bachelor's degree in management strategy isn't always enough.
A typical business degree does have its merits. But it's also one of the most common degrees in the world.
Many people are proceeding with further education. They are earning MBAs, or Masters of Business Administration.
If you're ready to take the next step toward a rewarding long term career, you may want to consider an on campus or online master's degree in strategic thinking. A master of science or MBA at a reputable college of business (which takes just two to three years) will give you the in depth training you need for success. You can meet any career goals you might have.
MBAs provide you with even more business skills than an undergraduate degree. An on campus or online master's will give you the confidence necessary to pursue the next step in meeting your career goals.
An MBA or master of science will give you additional managerial and leadership courses and experience. They allow you to pursue strategic leadership roles in global business.
Many of them also come with specific focuses or emphases.
One of the most important is strategy.These degrees are almost always attached to a broader MBA curriculum. This provides you with the benefits of extra leadership and communication education. Plus, a strategic management degree will focus on strategic perspectives for your business.
MBAs in strategy are comprehensive yet focused. A strategic management program is a fantastic choice for anyone looking to become either a successful business leader or a consultant.
The study of strategy in the business context will provide you with the data analysis and statistical understanding necessary to make hard decisions. You'll be able to see trends before they impact a business.
Many MBA in strategy degree holders go on to have successful careers in a variety of industries and positions, both as managers and as advisors. In fact, management strategy advisors are some of the more valuable professions in the nation. Fewer people go for this management strategy career in lieu of a traditional management pathway.
There are lots of benefits to a master of science in business strategy or management strategy. When you enroll at a top college of business, you'll take in depth courses that teach you how to solve global business problems at the highest level. An on campus or online master's degree in business strategy will help you develop forward thinking solutions in one to one sessions. This kind of program focuses on the core aspects of management strategy, including strategic thinking, you need for long term success in your career.
Now, it does have an emphasis on strategy. But with a strategic management degree, you'll still have the general MBA degree to fall back on if you want to switch careers or start your own business after all. According to U.S. News & World Report, a master of science or MBA in strategic thinking is one of the best options for long term career success.
MBA degrees prepare you for almost any professional scenario aside from technical- specific jobs like that of an engineer. For this reason, MBAs, and those with strategy concentrations, are phenomenal choices if you want to progress with your education but don't have a particular field or job in mind.
This scenario is becoming more common as bachelor's degrees become less valuable. For many professions, graduate degrees, and those in strategic management, are the gold standard.
Ready to take the next step? Let's take a look at the best masters programs in business with a concentration in strategic management!
Common Application and Admissions Questions
A masters of strategy is a versatile graduate degree. It is far from the most exclusive graduate degree available. This program does adhere to most common graduate-level application requirements. That means that the majority of MBA in strategy programs will require that all applicants have at least a bachelor's degree.
However, MBA degrees require that the bachelor's degree also be in business or a related field.
You can apply to an MBA program with any kind of bachelor's degree. Only the rare MBA program will reject an applicant because they have a degree that they deem too technical or too focused on the liberal arts.
But many MBA or strategy degree programs will also prioritize applicants that do have a bachelor's degree in a related field. Here's why. Business-oriented individuals are more likely to succeed than those coming to the MBA program from a different background.
All applicants should have as robust a portfolio as possible. This includes a high GPA from your prior schooling and several letters of recommendation. The letters can be from your former teachers or faculty members. Or they can be from your direct work supervisors. That's just if you work in a business environment for the latter case. Most graduate programs in general ask for at least two letters of recommendation. Some programs demand three.
Many MBA programs, include master strategy specialties. These also require you to take the GRE, or Graduate Record Examination. This exam is a little different from the SAT or ACT. It tests your critical thinking and qualitative reasoning more than your advanced mathematical or spelling skills. You have multiple opportunities to take the test in a single 12-month period. But you should always aim for a particular score threshold.
Some programs have higher GRE thresholds than others. You can retake the test up to five times. This will make it as good as you can before sending in your application.
It's also important to know that many MBA and strategy programs prioritize applicants that already have some work experience. This should be in the business or strategic fields.
If you hold a managerial position or work as a consultant in some capacity, you'll be more likely to get into one of these programs. Again, it's all based on the assumption that you'll do better in a strategy masters because you have some foundational knowledge. You can apply yourself better than applicants without business experience.
The master of strategy is the way to go if you want to meet your career goals. Pay attention to this admissions requirements!
What About Financial Aid & Scholarships?
Financial aid opportunities for those seeking a master's in strategy are plentiful.
All graduate students must first apply for the FAFSA, or Federal Application for Student Aid. The FAFSA takes your economic position and demographics into account.
You can then look into your chosen university's college page. For all MBA programs, this will be the college of business. These sub-websites often have dedicated financial aid opportunities or scholarship contests for students of a particular discipline.
These financial aid grants are often funded by former alumni from that particular college, especially in the business sector. Many successful MBA grads go on to have lucrative careers. Many of them feel generous enough to give back to the school that jump-started their career. Be sure to check these out. Apply for as many as possible, even if they are competitive.
Next, check out whether your MBA program has a teaching assistantship or internship opportunity. These often come with a tuition waiver or reduction element. This can lower or eliminate the amount you need to pay for your education.
Internships are work experience based. They are great for your resume and for securing a position after graduation. Both of these opportunities are quite competitive and harder to receive than a standard grant or loan.
Consider checking out various generic scholarships or loans on the internet. Business schools are some of the most popular for working professionals and younger students. There are lots of nonprofit organizations and similar collectives seeking to empower the future leaders of tomorrow.
You should also consider military or veterans' benefits. The majority of schools in America have programs or discounts for active duty or veteran members of the military. In many cases, these benefits also extend to the family members of these individuals. Some college of business programs have generous programs, like full tuition elimination. Most will have tuition reduction elements or further discounts on expenses like books or technology. Anyone who qualifies for these programs should take advantage. They are often far less competitive than most of the other financial aid opportunities around.
How Much Can I Make With a Master's in Strategy?
Next, you might be wondering if a master in strategic management will enhance your career prospects.Those with a master's in strategy have a variety of careers they can choose from. This makes narrowing down your expected salary a bit tricky. But you can look at the most common career choices in this field and figure an average from them. Most individuals with MBAs or master's in strategy degrees will enter management occupations. They might also become consultants for firms and organizations.
According to the BLS, management occupations enjoy annual wages of about $102,450. This is the highest wage of all major occupational groups across professions. Put in a simple way, it pays to be a manager, regardless of industry. Those with MBAs and a strategic focus will be well-positioned for the following roles:
administrative services managers
business and economic theory instructors
financial managers
international business professionals
human resources managers
…and more.
Some managers become CEOs or a similar position. Often, they earn an annual salary numbering into the millions of dollars. You don't get to become a successful CEO without having a solid grasp of economic strategy, after all.
A strategic management major at a respectable business school will open the door to many opportunities. You'll gain extensive business experience that will qualify you for career advancement in just about all career paths.
Not only that, but those with a business education can become professionals in the business and financial sectors. Business and financial occupations in general make a median annual wage of about $76,570. This isn't nearly as high as what you can expect from being the boss, but it's still respectable. Most individuals with MBAs of any kind will rise above standard positions in these sectors.
An alternative to becoming a direct manager of an organization or team is the position of management analyst. Management analysts propose ways to improve the efficiency of their host company or organization. They may work for a particular company or work on a more freelance basis. They might jump from company to company and provide their strategic advice when needed. This profession relies heavily on the strategic aspects of the MBA we've described. As such, it's a rarer position and is more lucrative as a result.
Strategic or management analysts can expect a slightly lower overall salary. It is about $93,000 per year. But they have a fantastic upper average of about $163,760. This means that management analysts have the opportunity to demand a higher rate of pay.
Strategic or management analysts will also benefit from a 11% job growth rate over the next 10 years. This is much faster than the national average. Management occupations (admittedly a much broader type of profession) are also expected to grow.
All in all, individuals with master's in strategy degrees don't need to worry about their employment prospects. The can command excellent salaries. Plus, these business programs will give you multiple avenues for finding the career of your dreams.
What Are the Best Master's in Strategy Degrees?
We know that you have educational goals that you're itching to pursue. But you may not know where to start. The editors of Master's Programs Guide utilize a unique ranking methodology based on the following five aspects:
25% Overall Graduate Degree Affordability: Average cost of undergraduate and graduate tuition per school
25% Graduation Rate: Number of students who start at the university and actually finish there
20% Earnings Potential: Average mid-career salary of school alumni
20% Selectivity: The number of students who apply versus the number who actually get accepted
10% Online Graduate Offerings: The number of programs offered online in each department
At Master's Programs Guide, we strive to do our best to guide you and your family toward a fruitful academic career. The pursuit of knowledge is a noble one. We want to help you reach your goals.
Check out our ranking of the best master's in strategy programs!
Full-time MBA in Strategy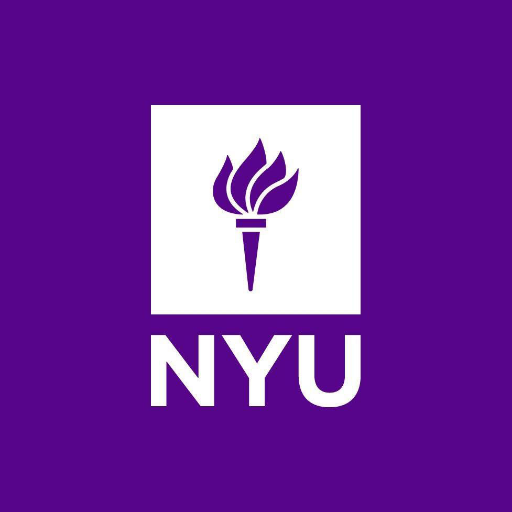 New York University opened in 1831. It is one of the most famous colleges in the New York City area. It's an innovative school that encompasses 19 distinct colleges and several top-rated programs. The college of business offers strategic leadership training at the highest level.
As you might expect, one of these is the strategic studies masters program.
As a result of the school's rigor and overall value, it only accepts one in five into their undergraduate class. Master's programs are also competitive. You'll need an excellent portfolio and a high bachelor's GPA to have a chance for acceptance.
You'll benefit from one of the most diverse student body and faculty lists available. There are many financial aid opportunities at NYU. It stands out as one of the best US universities for low income or first-generation college students. You'll also benefit from a vast network of alumni both in New York City and worldwide. This is just as important an advantage as a quality education for business leaders and future strategic analysts.
The NYU strategy degree comes packaged as a specialization for an MBA. That's just like the majority of these degrees. It's a two-year full-time program. It also benefits from STEM designation. This may not seem like much. But it will qualify you for certain scholarships or grants that only STEM programs can benefit from. The program emphasizes the economics and mathematical points of strategic management and analysis.
One of the biggest benefits of this program is that it takes place in New York City. The Big Apple is the business and cultural center for the entire world. All students in this program will benefit from a multitude of networking opportunities and internships. Students can work and pursue their MBA in strategy at the same time.
However, NYU also allows you to study abroad or online.
The online master's degree program follows the same course list and structure of the main program. This academic program is better for those who need flexible schedules. The online master's degree is an academic program perfect for working professionals.
It doesn't matter how you complete the master strategy program. All masters of strategy students will benefit from a comprehensive selection of courses that focus on strategy and competitive economics in the workplace.
Classes include topics like:
Strategic Talent Management
Operation Strategy
Corporate Governance
Because it's an MBA as well, on-campus and online students will enjoy plenty of classes focusing on the business or leadership perspective. Your strategic management degree will cover topics necessary for career advancement. You will learn how to develop forward thinking solutions and utilize emotional intelligence. You will learn about corporate culture, social responsibility, and other programs as part of this graduate degree.
This academic program is a great choice for future leaders of companies and nonprofit organizations alike. You'll be exposed to numerous career opportunities due to the extensive classes focusing on leadership and communication.
You can earn a dual degree in two to three years. This depends on how many classes you can take each semester. The MBA is offered with other master's degrees. For example, there is a Master of Fine Arts or an M.S. in either finance or mathematics subjects. There is also a Master of Science in Human Resources Management and other opportunities to earn a comprehensive business education.
These are great ways to specialize your education even further. They can mark you as a talented individual for picky employers. The dual degree program is robust and comprehensive. It's also quite competitive. You'll need to dedicate a full-time schedule to complete everything. Nevertheless, with all its academic merits, it is a top strategic management master's.
MBA in Strategic Management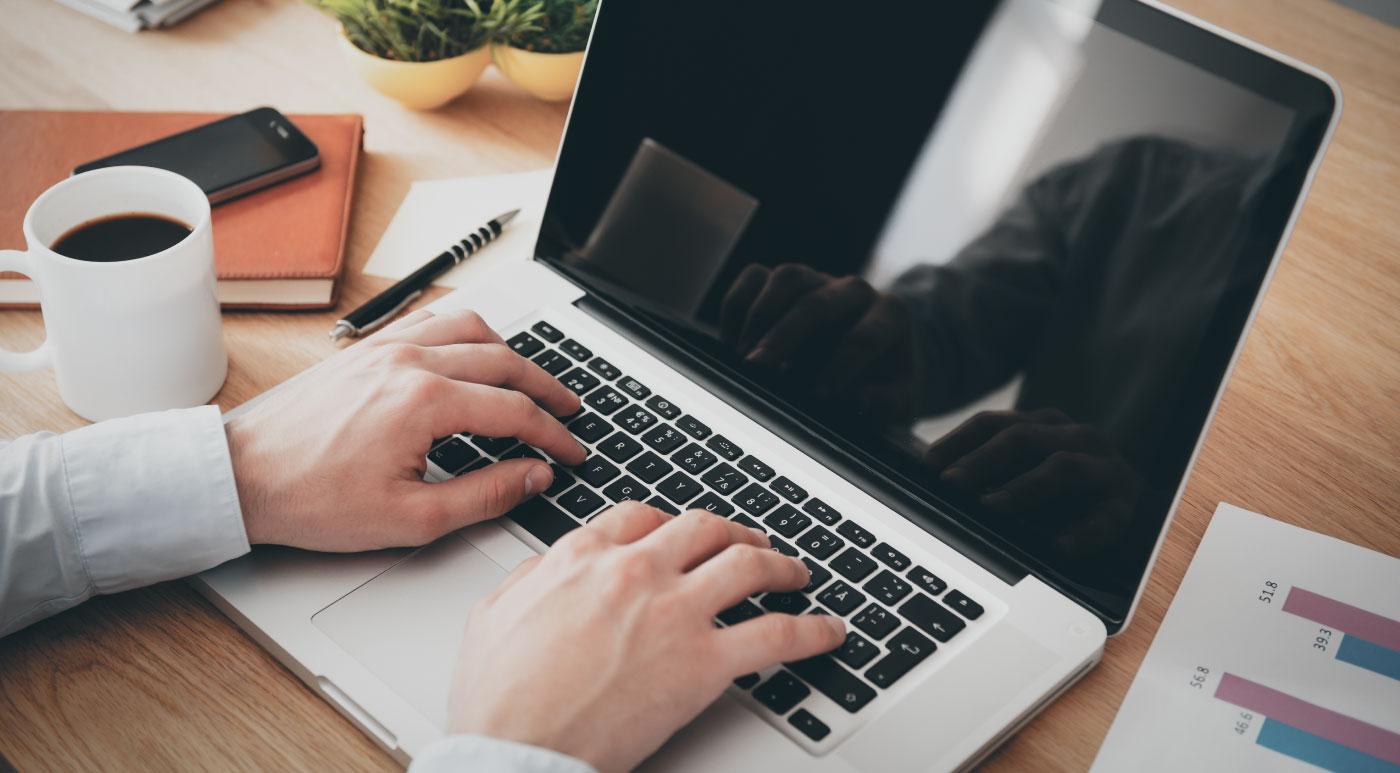 The Massachusetts Institute of Technology is well known as a quirkier cousin institution of Harvard. Both universities are exceptional in terms of their academic rigor. But MIT is a little less traditional. It has a more unique college campus experience. This ranges from the odd architectural design of the buildings to the proliferation of projects always going on somewhere on the campus. The college of business offers a graduate degree in management strategy that is one of the best.
The business school is spread out in the midst of downtown Cambridge. There are lots of employment opportunities both during and after their education. MIT also has one of the best master in strategic management degrees.
There is a strong emphasis on personal projects or startups. MIT has a strong engineer and hacker culture. Business students here will be immersed in a modern-day, digital social environment. This should prepare them well for jobs in the future. The college of business here is one of the best for those interested in strategic leadership.
MIT has a full-time and two-year MBA program. There are college of business emphasis areas available in:
technological innovation
entrepreneurship
strategic management
This last option is one of their more popular programs. That may be due to MIT student body's enjoyment of statistical analysis models and overall mathematical appreciation. But MIT's MBA program is also used by students wanting to change their career trajectory. 85% of the students enrolled in their program are looking to change tracks rather than specialize further.
The MBA program is versatile and robust. All the MBA students are asked to analyze their personal strengths and weaknesses. This is done in order to learn how to market themselves. It also helps them understand which lecture materials are applicable for their unique economic interests.
This includes one-on-one career coaching. MIT has a low student to faculty ratio of 3:1. Most students will benefit from individual conversations with their professors. The ability to tailor your MBA education and work with faculty to such a personal degree sets MIT above many other schools.
The MBA program in strategy also requires you to build relationships. These are designed to last a lifetime. You'll collaborate with fellow students in projects and real-world business case scenarios. This is done in order to fine-tune your strategy skills and understand how certain organizations are successful.
This emphasis on collaboration is important. Most major business leaders work well with others. It also fits well with MIT's overall focus on innovators and creativity. Many students of this program undertake extra projects or even join startups while in the midst of their education. You'll join an exceptional alumni network of over 136,000 people across 90 countries.
The curriculum starts with a core semester within a cohort of peers. The cohort system means that you'll accompany one another through the same classes and at the same pace. This does mean you can't graduate fast like with some other accelerated programs. It does ensure that you'll connect with your peers better. You'll then tailor your degree according to your interests and chosen specializations. This is through the electives you choose as well as projects and case studies.
MIT is a great choice for individualistic and creative thinkers. It's an excellent strategy master program for those who want a top-tier MBA degree that's a little different from the rest.
MBA in Strategy and Consulting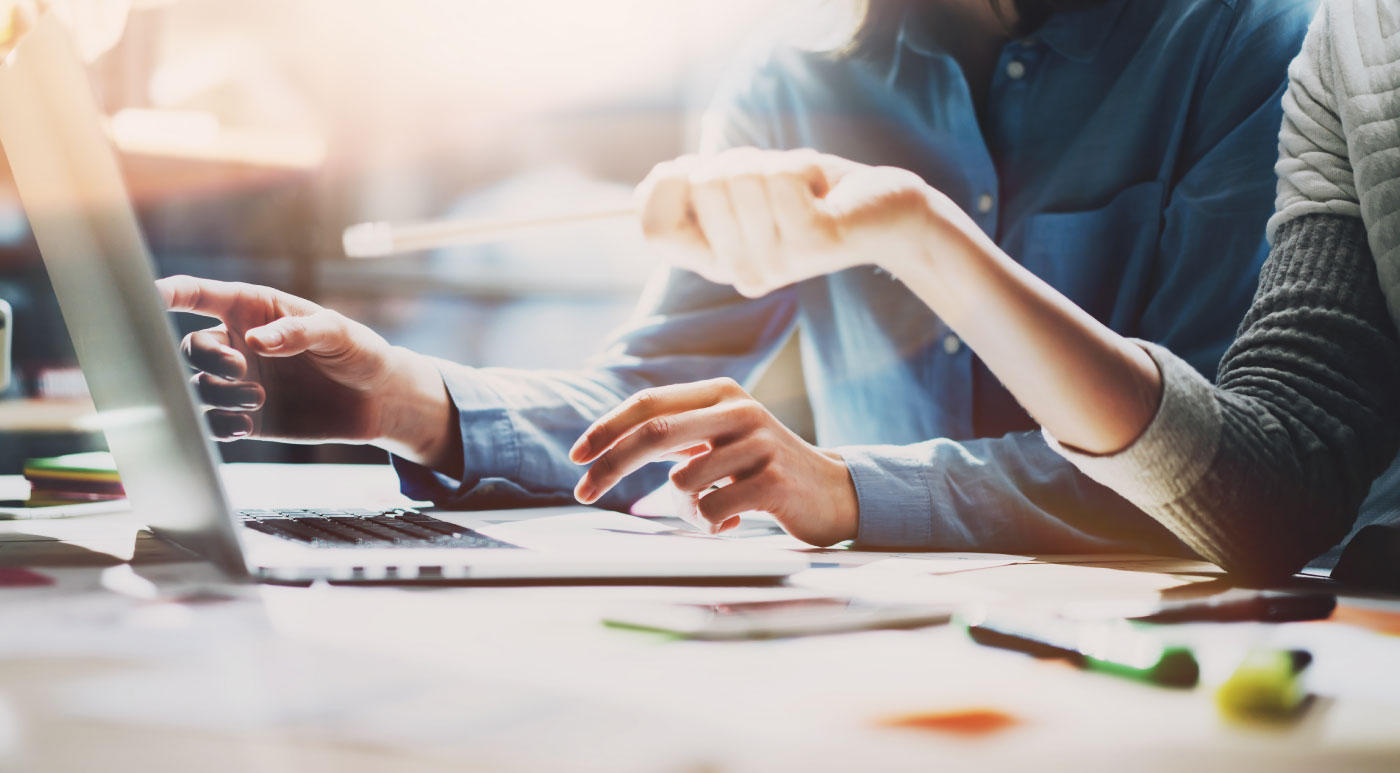 The University of California at Berkeley is the most famous university in the entire UC system. It opened in 1868. It has since become one of the most liberal hotspots in the United States. It has over 184 academic departments and programs. The master of science in business is offered by one of the best business schools.
There is a decent student to faculty ratio of 17:1. This means everyone can get the focus and personal attention they need to succeed. Its faculty are well-versed in their subjects. They are often top researchers in their field. Eight of them hold Nobel Prizes, along with dozens of other awards or merits.
As you might expect, it's also one of the best places to pursue a strategic management master degree.
UC Berkeley features a beautiful campus with a diverse student body. There is a school-wide focus on inclusion and mental health. The campus itself is pleasing. It's filled with both green spaces and energy-efficient buildings. The school is attempting to lower its resource consumption. The weather is great. And the academics are attractive to match!
UC Berkeley offers a strategy and consulting degree. This is another MBA with an interesting spin on the traditional specialization. The additional consulting title is notable. One out of four Berkeley grads from this program enter a consulting career at a firm. This trend is so powerful that Berkeley has a well-trained career team available to help you find a job. Berkeley's fantastic reputation as a college will also be a shining star on your record.
The curriculum uses many fundamental classes when first starting out. It then branches into more specialized classes. The majority of these courses, such as the Fundamentals of Design Thinking, have experiential learning opportunities.
Other classes include:
Corporate Finance
Marketing Research
the Future of Information Technology
Data Science and Data Strategy
New methods in teaching students incorporate more hands-on experience and case studies than rote memorization and typical lecturing. Many students will find UC Berkeley's teaching strategies to be effective. They might feel more prepared once they enter the workforce.
UC Berkeley's Haas Consulting Club is an exclusive organization for business students. It provides opportunities for internships and additional career-readying skills. Their case interviewing skills team and resume booster services are excellent advantages. Any student who is unsure about their future in the workforce should check it out.
The extracurricular bonuses from attending UC Berkeley's masters in strategy don't stop there. There's an Innovation Design Club. This organization is well suited for students that want to dive deeper into design at the business or organizational level. It'll help you understand how to apply these skills in the real world.
The Data Science Club can help students who are more focused on statistical analysis to understand how large organizations work. It offers extensive business experience outside of the master of science curriculum. The club hosts many skill-building workshops on detailed topics like Python or Tableau.
Finally, the General Management and Leadership Club can help you grow your career opportunities further. This program focuses on how to organize leadership spotlights and career treks. It can help you find your ideal place of employment before you graduate.
Of course, this is one of those business programs that offers extensive opportunities for career advancement, regardless of intended career paths. The biggest benefit in attending UC Berkeley is the additional services and assistance you'll get. You'll learn how to develop forward thinking solutions when it comes to sharpening your resume and interviewing skills.
UC Berkeley isn't just focused on producing strategy and consulting graduates who can put together analysis models. They want graduates who can walk into an interview and ace it the first time. Students in a strategy master who aren't sure about their social skills in this field should consider UC Berkeley.
MBA in Strategy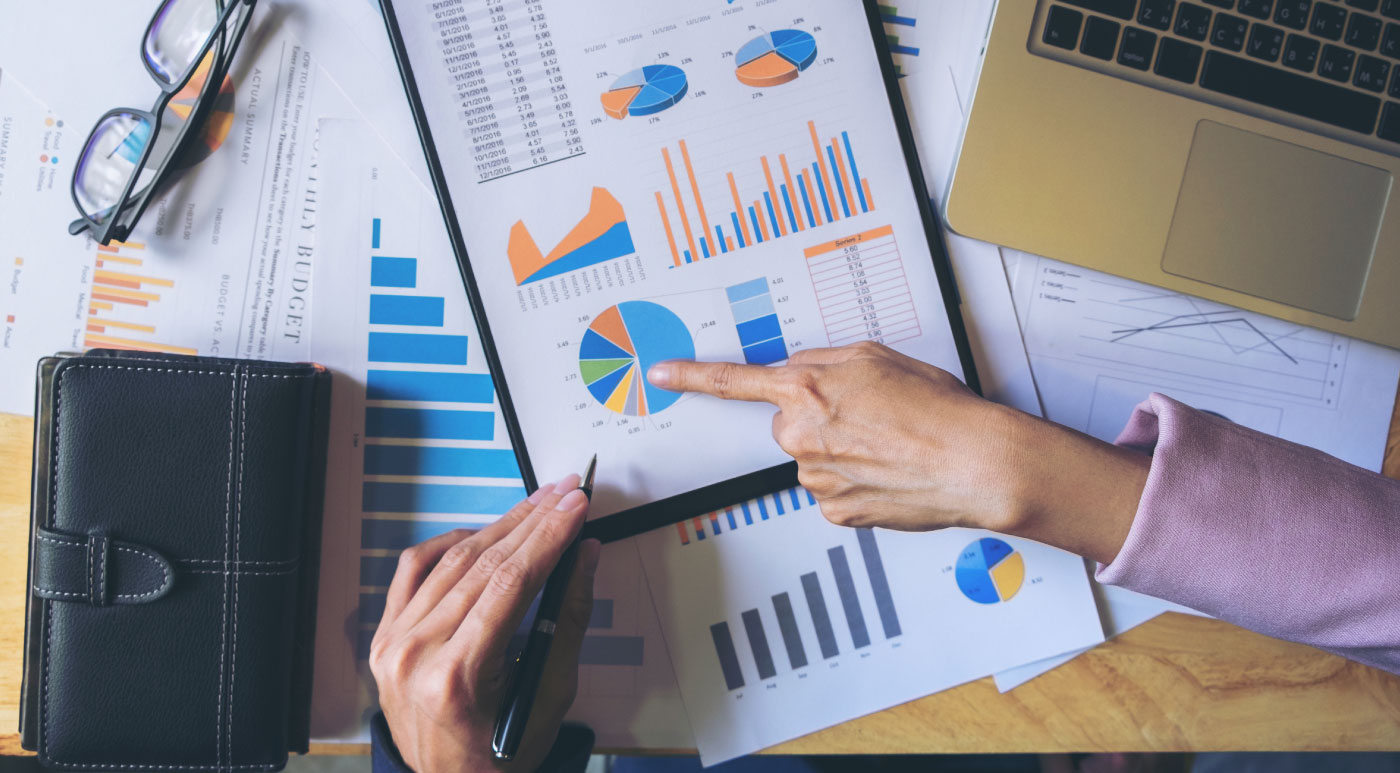 If you're looking for a top MS strategy degree, consider Harvard. Yes, you read that rightr!
Harvard University is one of the most famous universities in the nation. It's also one of the most exclusive. Only around 20,000 students are on campus at any one time. There are another 16,000 in the secondary extension school. The faculty has had members worthy of the most iconic and important positions and awards. That includes 49 Nobel laureates and 32 heads of state.
Harvard offers a competitive advantage to students interested in learning more about business strategy. This strategic management program will help you develop critical thinking skills and enhance your career opportunities. The master of science degree in strategic thinking offers an in depth training at the highest level.
The academic programs are great. But the campus is another big draw. It's spread across almost 5500 acres just north of downtown Cambridge. It is across the river from the Boston metropolitan area. Students have access both to ample green spaces and quiet reflective locations. Yet in this strategic management master's, you'll still having the convenience and employment opportunities brought about by a big, bustling city.
Their MBA program has a strategic management concentration. Unlike many of these degrees you'll start by jumping into your specialization during the first year. The first year's required curriculum will help you understand the operative environment of a firm. You'll learn how to generate new value for your customers and shareholders through a variety of interdisciplinary classes.
It's a broad curriculum focusing on the big foundational ideas for economic strategy. Then you'll move into a customizable elective curriculum. During this first year, students will learn how to utilize a wide variety of analytical tools. Other topics and projects covered in your one to one sessions with instructors in this strategic management program include:
Long term strategies for leadership position in a global environment
Social responsibility
Building decision making and critical thinking skills at the highest level
Strategic thinking
Strategic leadership
Human resources management
International business
You will gain this full time managerial experience through projects and assignments like video based lectures, case studies, and other programs. The skills you acquire in your strategic management courses can help you meet any career goals.
The elective curriculum for the second year is much more personalized according to your interests. The available electives change more often. The catalog you see for the current year may not be the exact same during the year you attend. This can be a good thing! The business environment is always fluctuating. Those in a leadership position will need to be adaptable.
You can complete projects to bolster your portfolio and demonstrate your skills to future employers. You'll gain extensive full time managerial experience. Much of Harvard's overall value is tied into your networking opportunities. There are various internships and work experiences you can benefit from while at school.
Harvard's alumni network is most valuable. Many Harvard graduates have positions in Fortune 500 or other companies. You're sure to find a lucrative position as a strategy specialist.
Indeed, Harvard's career services center is one of the best in the country. They have experts on hand to help you find a place of employment after graduation. They also host regular resume building seminars. They can teach you how to ace an interview. This is typical for most colleges. But the higher Harvard standard makes it special.
You will need to attend Harvard in person to complete this program. There is no online master in strategic management available. However the school does offer some online classes if you want to cut your teeth on one of these offerings before committing to on campus study. The admission requirements are also strict. There are high GRE thresholds and GPA requirements.
MBA in Strategy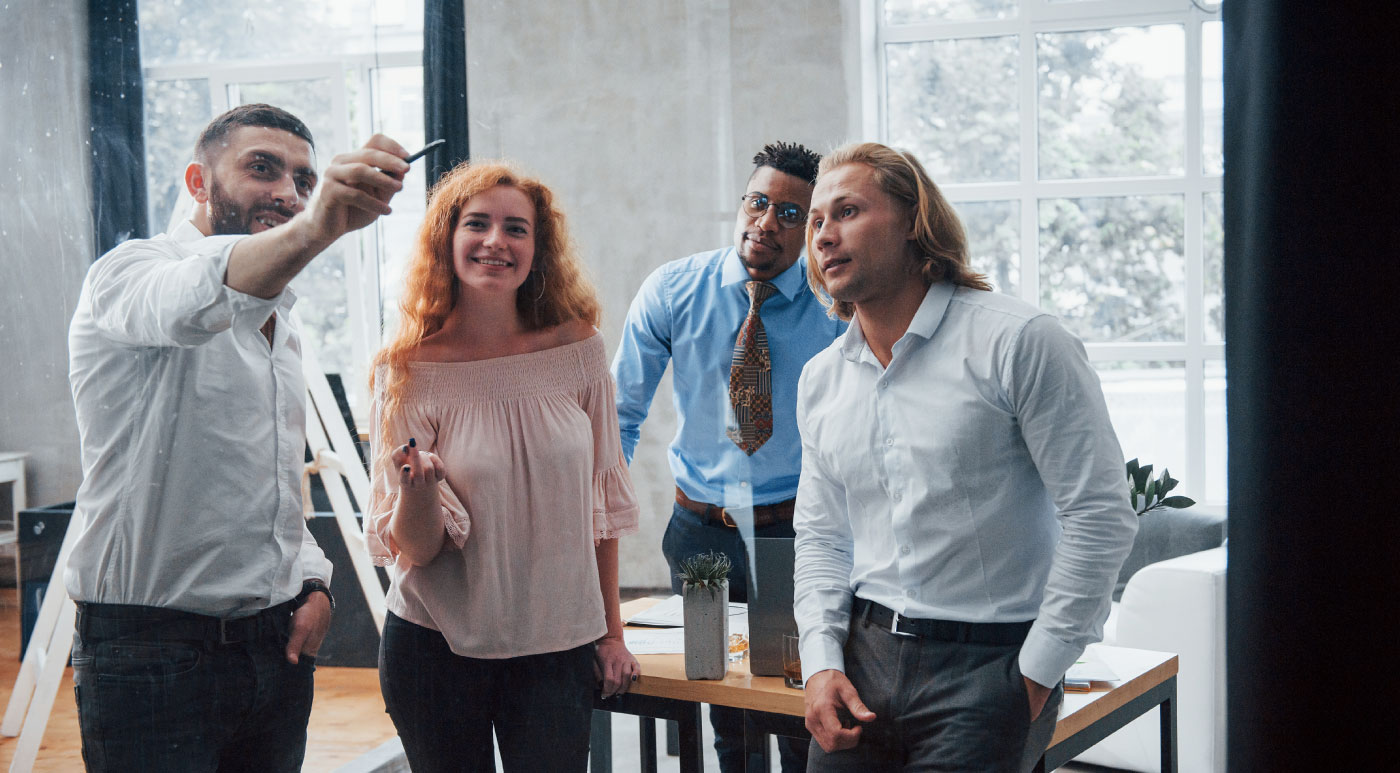 Want to open the door to countless career opportunities, a potential leadership position, or even a role in the global environment?
The strategic management master's degree at Columbia University is a great choice to consider.
Columbia University in the city of New York is one of the top business schools in the city. These business programs provide one of the most flexible but consistent learning experiences around.
It's one of the top research schools in the nation. It is in one of the best business locations in the world. Students will likely be awed by the campus. It is located in the heart of New York with modern and beautiful architecture and several advanced facilities for its classes and faculty.
Their strategic management master's degree focuses on immersing each student in foundational knowledge for real-world concepts.
The strategic management program emphasizes practical skills you can use at firms once you are employed rather than more theoretical ideas. Through these practical skills, you'll gain a keen understanding of corporate culture and the global environment. At the same time, you'll build emotional intelligence and critical thinking skills.
They use many case studies in their classes to help you identify and capture opportunities. Many aspects of business strategy focus on the understanding and recognition of economic patterns. These case studies will challenge students to develop their own solutions to these patterns.
Columbia offers two types of MBA: regular and executive. Both master of science in strategic thinking programs make use of a cluster system. This is a variation of the standard cohort model. You'll proceed through a regimented class structure along with a small group of 60 to 70 classmates. You'll enjoy additional peer networking opportunities. This best online master degree in strategic management allows you to collaborate on hands-on projects necessary for graduation.
The regular MBA strategic management program is full-time. The executive strategic management master's degree program is designed for working professionals that can't leave their jobs to complete school.
Both variations of the program will allow you to graduate in just two to three years. This depends on whether you can take classes during the summer semester. The executive strategic management master's degree program holds classes on weekends or in block week formats. This allows you to take time off work in chunks rather than over a regular timeframe. 
All students of this strategic management master's program must do a residence period at the beginning of their strategic management courses. All the students in the cohort come together for between 3 to 5 days. Again, this is depending on the course schedule.
This experience is one of the best of the entire strategic management program. It allows students to complete almost a quarter of the coursework for the entire term over a few days. Most cohorts will complete the degree within less than two years. 
Columbia allows you to pursue a dual degree option. This is done by pairing your MBA in strategic management with one of 11 other professional degrees in law, engineering, international affairs, medicine, and more.
However, keep in mind that you must apply to every program. You also need to get advisor permission to pursue both degrees at the same time. However, it's a great option if you want to double your degrees before graduation.
Columbia is also valuable. There are several fellowships for the MBA in strategic management master's degree program available for advanced students. These fellowships come with tuition waivers. There is also the less tangible but still critical aspect of social connection. 
MBA in Strategic Management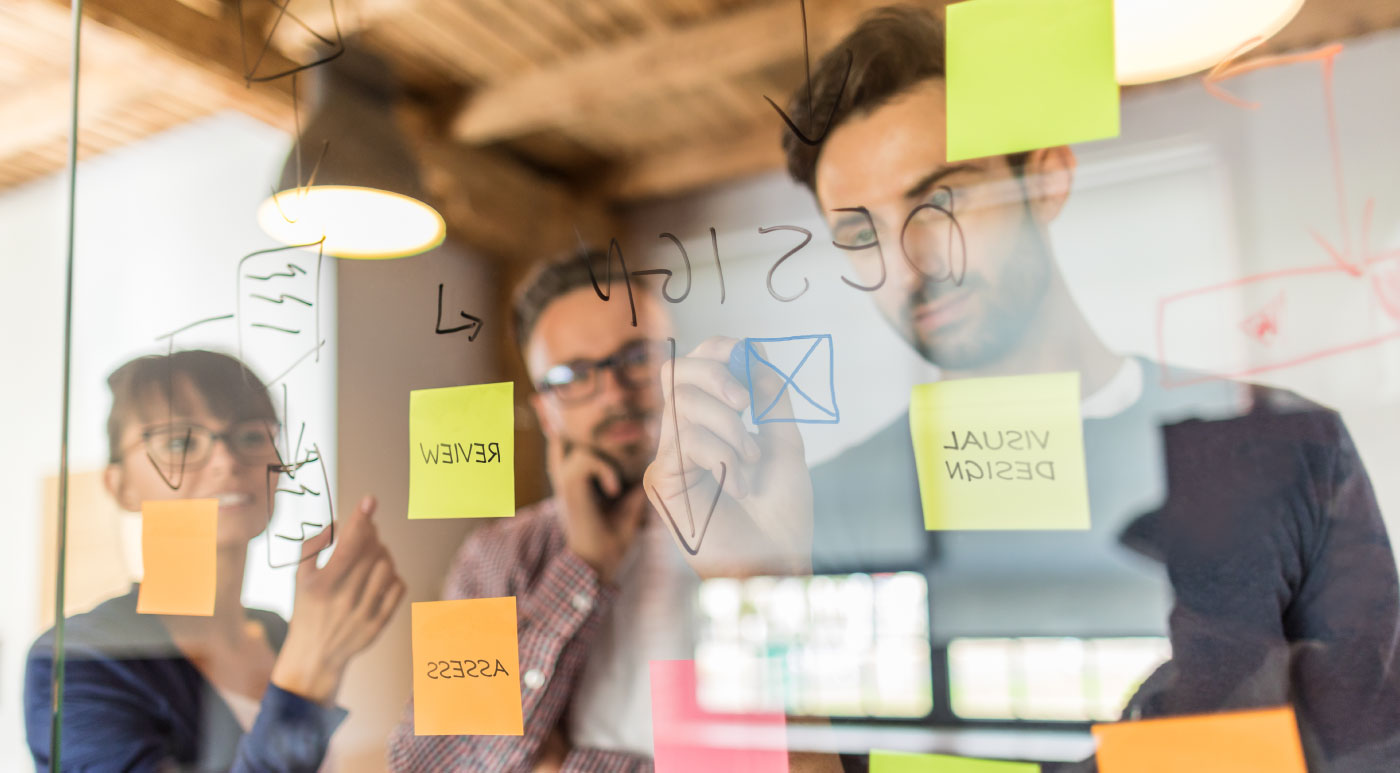 Stanford University is one of the most famous colleges in the country. It is perhaps the best in California as a whole. It's based in Palo Alto. All students and the SoCal themed campus benefit from sunny weather throughout almost the entire year. Stanford has a world-recognized faculty and a diverse student body. There is a multitude of opportunities for internships and for international experiences regardless of major. Several hundred student organizations and a booming Greek life round out the campus experience.
As you might expect, you will find one of the best master of science degrees in strategic thinking here. It's sure to help you meet your career goals and take the next step toward a rewarding future.
Their strategic management degree is fairly similar to other curriculums out there. The first year builds every student's general management knowledge. It provides them with global exposure. These key points are important. The modern economy is more international and global than ever before.
Managerial issues are present during this first year through a shared MBA in strategic management curriculum with other specialties. Many of the classes incorporate case studies. In these case studies, the student takes the perspective of a senior manager or leader. This can help you learn how to develop forward thinking solutions and critical thinking skills you might need in a global environment.
You'll gain extensive practical experience and detailed insight from both your leadership coach and your classmates. Your leadership coach is either your main professor for a course or another member of the faculty. Most students can fit in one or two electives during the winter or spring quarters provided they remain on schedule.
Stanford has a global experience requirement for all MBA in strategic management graduates. All students need to enroll in and complete one of these experiences. This involves spending at least four weeks during a summer semester working on projects for one of the sponsor organizations of your program.
Industries available for this strategic management experience include:
consumer products
international development
finance
business strategy and decision making
global business
Students can apply for their ideal experience based on their interests and prior work experience.
Students will also need to attend a global seminar. In this, they will have a small group learning experience prior to starting the MBA in strategic management master's degree program. This involves spending 8 to 10 days at the seminar location. You'll meet with industry leaders and learn from key stakeholders. The trip locations vary from year to year, but most are international. This guarantees that every MBA student in this strategic management master's degree program gets at least some experience abroad.
The second year of the program is more focused on electives. These strategic management electives allow you to tailor your experience. New strategic management electives are added to the list every year. This makes every new year at Stanford something different for both the faculty and the student body. It's an adaptive program suitable for the modern business environment.
Stanford also allows students to take two-week compressed strategic management courses. This is great if you want to build specific knowledge in specific business topics. These let you specialize in a particular business sphere. Or you can take a certain strategic management class to qualify for a position at your current place of employment.
MBA Strategy Major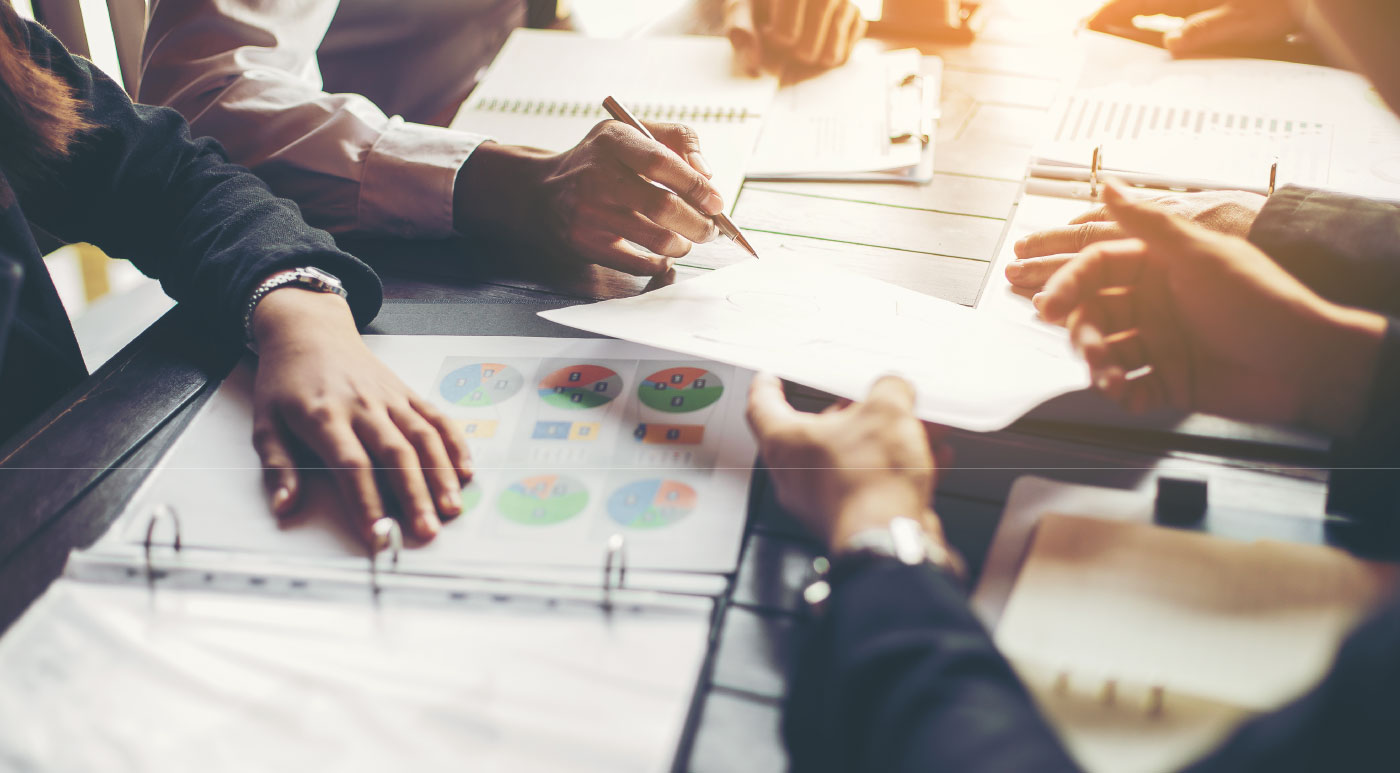 Northwestern University is one of the most innovative colleges in the country. As you might expect, it's also home to one of the best strategic management master's degree options.
This school has an interdisciplinary curriculum across programs. There are over 500 student organizations and clubs. They're also leaders in athletics, with 19 intercollegiate athletics teams. Students and faculty at this university bring in $2.2 billion in revenue from patents and intellectual property licensing. It's a huge research institution. But there's no denying that it's a fantastic university for business-oriented minds as well. All this value comes with strict admissions requirements. Just 8.5% of applicants are accepted each year. But with a low 6:1 student to faculty ratio, these benefits make NWU a fantastic choice for many. If you're considering a strategic management master's degree, considering NWU should be your next step.
This MBA has a dedicated strategic management major. The courses are designed from the ground up. This is done to improve students' understanding of how and why managers make the decisions they do. Many of the courses focus on analytical thinking and detail-oriented case studies. That is rather than more generalized MBA topics. But the first year, of course, does incorporate several foundational classes. This MBA in strategic management master's degree program has multiple pathways to success. Students can complete the entire MBA in one year if they take several summer courses. Or they can do it in a two-year, more relaxed format if that works better for their schedule.
The one year MBA program starts in the summer. It allows you to choose from among 200 courses. You can bypass many of the foundational classes in favor of electives that work for your long term career goals. You'll finish faster and spend less money with this timeframe. But you'll also benefit from the cross-disciplinary "thought leadership" model that many classes at Northwestern utilize. This teaching initiative helps students graduate with well-rounded skill sets. It utilizes the world experience of its faculty to the greatest extent.
The one-year path is best for students who know exactly what they're after and value academic excellence. It's also great for those who have the dedication to take many classes in quick succession.
The two-year degree is also excellent. There are over 1000 experiential learning, or hands-on, opportunities. Chances for you to build your resume and prepare for employment after graduation are everywhere. You'll benefit from the business school's career management center. It's well known for being able to meet the needs of the university's MBA graduates.
Additional dual degree opportunities in business, law, or medicine are also available. These can be completed in two to three years. It depends on how many summer semesters you fill with classes.
If you take any of these programs with a management strategy concentration, you'll also have the opportunity to join global strategic management programs in over 70 countries. These programs differ in their concentration or focus. They range from collaborative work experiences to business startup assistance. You'll be able to exercise your strategic management skills on real-world problems. That's even before you graduate through using these resources. You can travel the world at the same time. These are great resume builders and chances for you to spread your social network far and wide. With this strategic management master's degree, you're sure to secure a future job.
MBA Strategy Concentration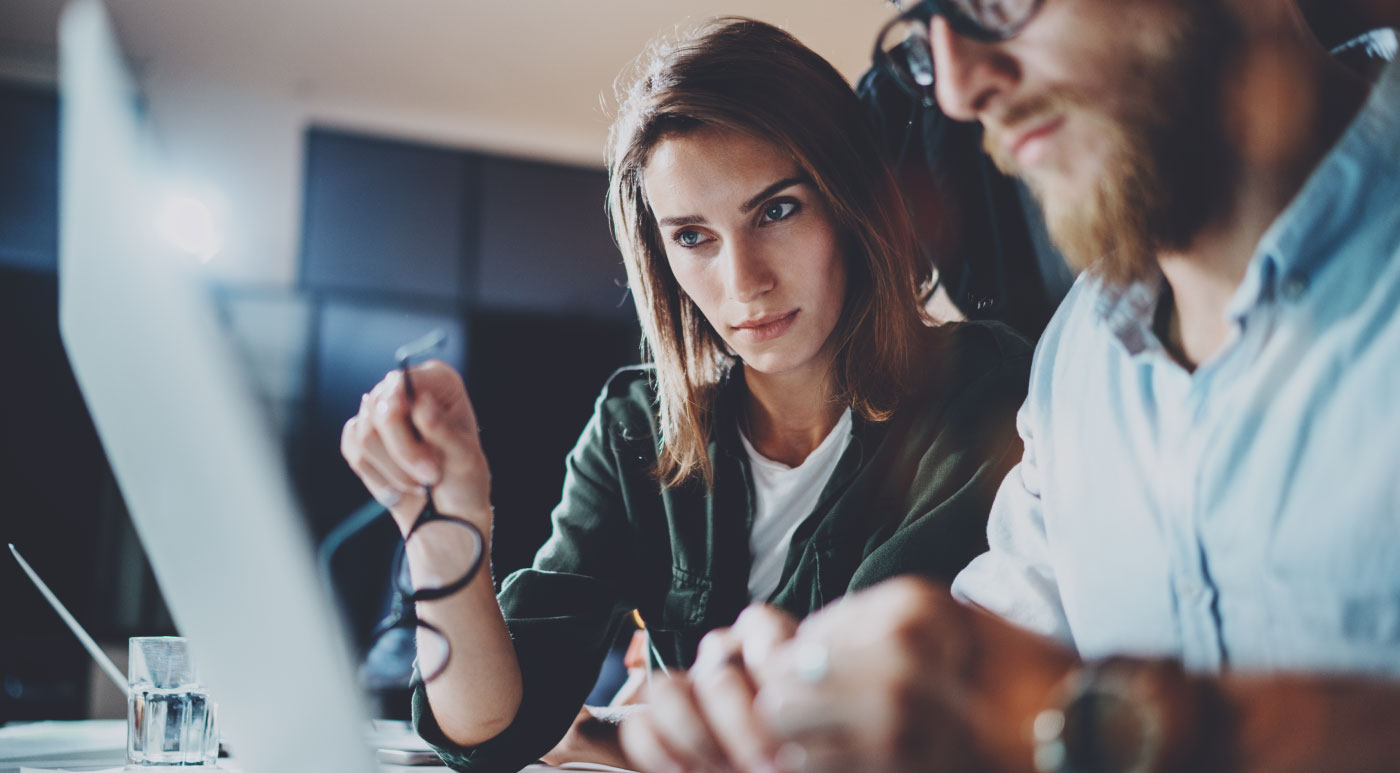 Duke University is one of the most well-known private research universities in North Carolina. It was founded by both Methodists and Quakers. But students of all faiths or walks of life now attend its rigorous programs. That includes the strategic management master's degree options!
It's often ranked among the top 10 in the United States. The management strategy program focuses on decision making and developing forward thinking solutions to common strategic leadership problems. The college of business here is one of the best at helping master's degree students meet their career goals in global business at the highest level.
Duke provides several MBA strategic management varieties. These management strategy options help to accommodate several schedule types. The base strategic management MBA is a daytime variant. The strategic management courses take place over a full-time schedule for 22 months or just under two years. It is only delivered in person and is not an online master's degree. The academic program is rigorous. That's even compared to that offered by other business schools. It offers students a serious competitive advantage with its strategic leadership and global business focus.
The second strategic management MBA is also on campus. But it is an accelerated format. This strategic management master's degree enables students to take additional courses during summer semesters. This is a great choice both in terms of financial benefits. It's also great for those who want to jump into their new position as a strategic consultant or analyst as soon as possible.
For those with more flexible scheduling needs, the weekend executive strategic management MBA might be the perfect choice for you. In this strategic management program, Duke delivers its educational materials in a hybrid format. This is both in-person workshops and lectures and online classes.
This strategic management option is best for working professionals. It takes place over 19 months. It is the same amount of time as the standard strategic management MBA.
The global executive MBA with a strategic management focus is another hybrid program type. Many of the management strategy classes focus on international business ideas. These strategic management courses incorporate a more relaxed schedule. This can help international professionals complete their education without having to fly to Duke very often.
The strategic management concentration is perfect for students who hope to lead strategy consulting firms. It's also great for those interested in general management positions. The core curriculum is filled with traditional MBA topics like business leadership and communication. But the strategic management concentration also adds an additional six electives. These focus on strategy in competitive business environments.
The program also recognizes the modern need for analytical skills and specialized knowledge. Many strategic management course requirements are built around themes. These various themes allow students to tailor the degree according to their interests. This can be done without declaring an additional specialty aside from strategy.
Students get to choose two courses from three main blocks of electives. These topics include:
strategy implementation
business strategy
corporate finance
entrepreneurial finance
healthcare provider strategy
strategic leadership
decision making in global business
strategic thinking
…and many others.
You'll gain extensive managerial experience to give you a major competitive advantage. The academic excellence of the program, highlighted in yoru one to one sessions with instructors, cannot be overlooked. Plus, you'll gain lots of hands on managerial experience through case studies, video based lectures, and internships.
The available strategic management courses are diverse. You'll deal with niche topics that many MBA programs in strategic management don't include.
Duke's MBA in strategic management master's degree program is perfect for a wide variety of individuals with distinct educational needs.
MBA in Strategy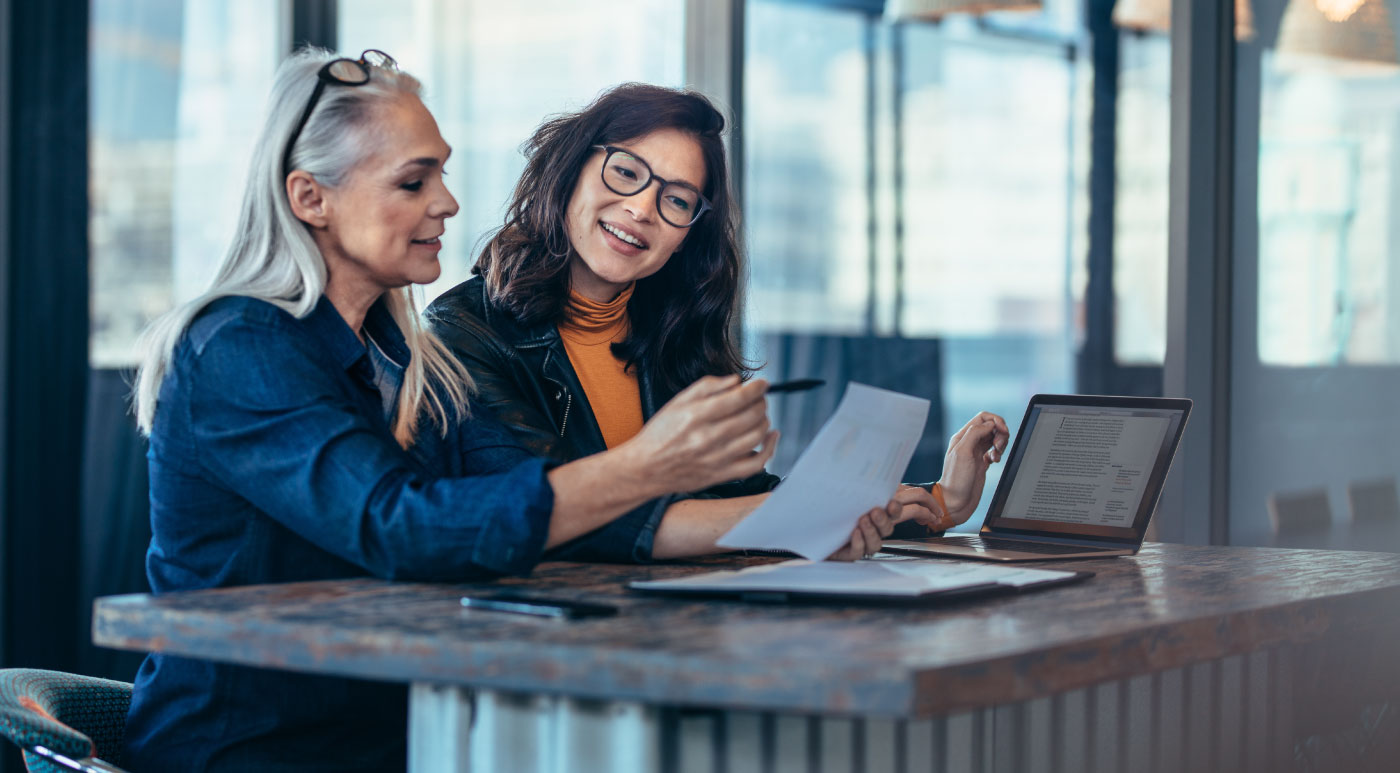 Dartmouth College is in one of the most beautiful areas in the country. It is next to the small New England town of Hanover in New Hampshire. The small-town New England charm is combined with on and off-campus housing options in modern and attractive buildings. Students can also join several clubs and activities. These range from volunteer efforts to student-run symposia. It's a perfect campus and college for students looking to get involved. It's also ideal for those who wish to build a peer network that will last for a lifetime.
Their MBA program in strategic management is exclusive and quite small. It comprises only about 300 students, each with an average 3.5 GPA. Admission requirements are strict and competitive. There are lots of benefits to be enjoyed if you make it in.
The strategic management program relies on a core curriculum as its cornerstone learning experience. It teaches the functional skills that strategic leaders need to execute business decisions in the real world.
It combines many solid MBA concepts like management and leadership. But there are also strategic management ideas surrounding statistics and data analysis. The core MBA classes are an even mix with strategic management classes.
It's also a strategic management MBA program that allows students to waive many of its classes based on their prior work experience. Working professionals who have several years under their belt can complete the program ahead of schedule because of this.
All strategic management students must complete a first-year project. In this strategic management project, students apply the learning from the entire first year of the program to a real-world strategic management issue.
The clients in these projects are real. They can range from multinational corporations to early-stage startups in several different industries. The first-year project is different every year. Students will collaborate with their peers to complete everything to their client's satisfaction. This experience is a fantastic addition to the program as a whole. It bolsters your strategic management skills in a way that no classroom theory can.
All students in this program must take at least one course in a country that is new to them before they graduate. Over 33 countries are available for this requirement. Students will have some international experience by the time they complete the program. This is invaluable in the global economy. It provides exceptional opportunities for networking.
For those with a taste for international experience, they can take the OnSite Global Consulting course. This is a second-year MBA elective class. It's an extension of the first-year project. But it's another great way to bolster your resume and test out your strategic management skills in a real environment.
MBA in Strategic Management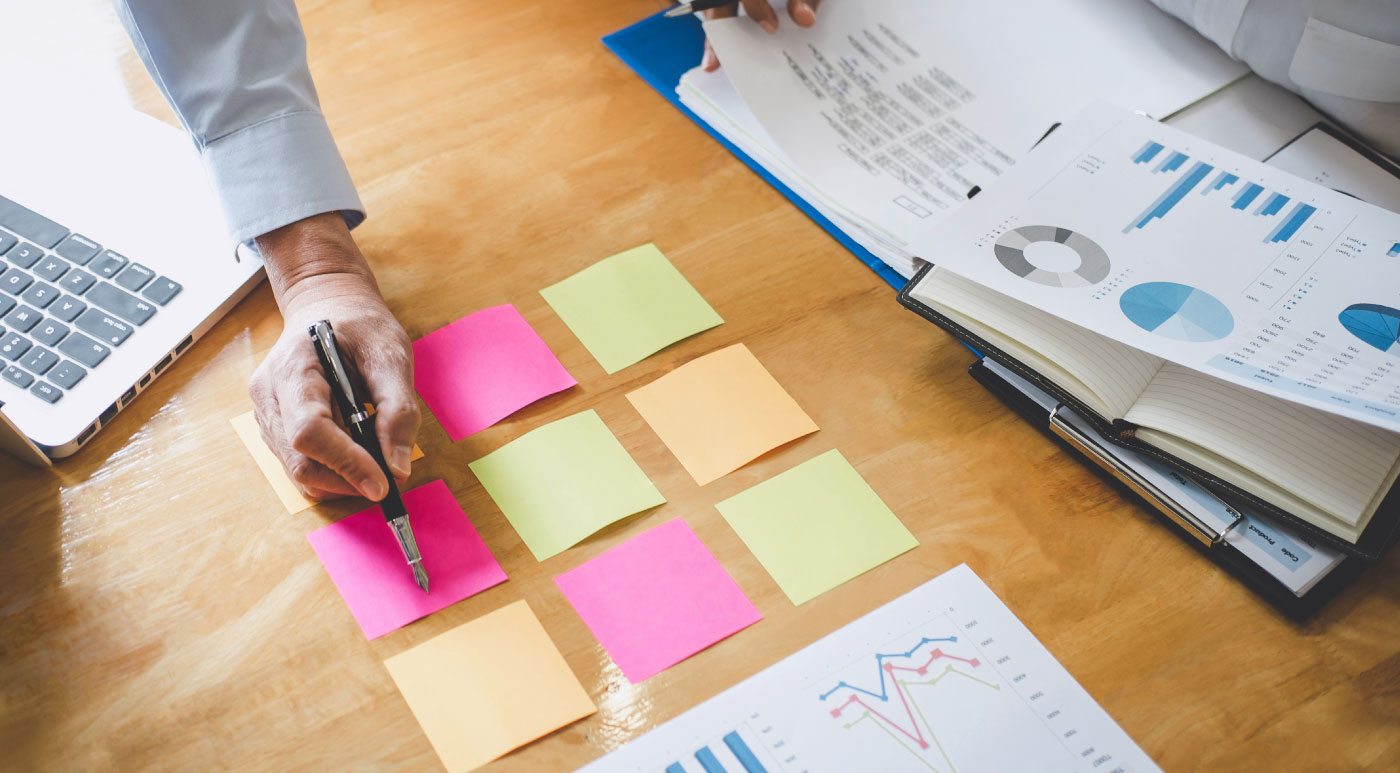 The University of Chicago is the flagship private university of the state. The University is partnered with multiple local businesses as well, a big boon for MBA grads.
Their program in strategic management is a fantastic option. It takes place over 21 months. 98.4% of graduates receive job offers within three months of graduation. All students must take a leadership effectiveness and development course. This is perfect for future business managers.
The main curriculum has an interdisciplinary approach. It incorporates classes and topics from multiple angles. These include psychology, sociology, and economics. You will emerge as a well-rounded graduate. The curriculum will help you understand how managers employ formal and informal relationships and come up with holistic solutions for a demanding variety of economic questions.
Outside the classroom, you'll build new skills and relationships. Or you can bolster your existing network. The available co-curricular activities include the Credit Restructuring, Distressed Investing, and Turnaround Group. This provides you with chances to showcase your skills. You can help clients in real life before you graduate.
A Management Consulting Group is also available. This is an ideal choice for future strategic advisors and analysts. Any of these options are great for your resume and your understanding of the topics you will learn in lectures.
General courses include traditional MBA offerings in leadership and management. The strategic concentration courses cover topics like competitive strategy or technology strategy. The latter option is a great choice for those interested in the digital sector that's changing the way business is done all across the world.
Aside from these programs, students will also need to take "lab" courses. These are unique aspects compared to other MBA in strategy programs. These laboratory classes provide you with hands-on learning activities. They give you real-world business challenges to solve.
A great example is the Energy and Clean Tech Lab. This focuses on clean energy solutions and projects. You'll work with a real clean-tech firm or research laboratory throughout the process. These laboratory courses ensure that you emerge from the program ready to contribute effectively to a firm.
You can also develop additional specialized expertise and credentials with a dual degree strategic management program by taking extra courses. The MBA in strategic management can be combined with a medical degree, a Master of Public Policy, a Master of Health Administration, and more.