Ready to find your ideal master's program?
www.mastersprogramsguide.com is an advertising-supported site. Featured or trusted partner programs and all school search, finder, or match results are for schools that compensate us. This compensation does not influence our school rankings, resource guides, or other editorially-independent information published on this site.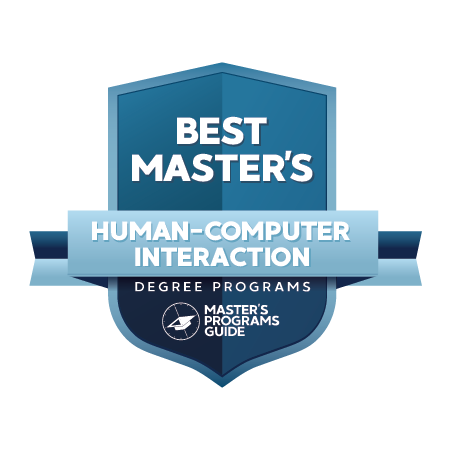 Common Application and Admission Questions
Each university and program is unique. However, when it comes to specific program types, applicants often find that many application and admission requirements seem very similar. To an extent, this is true, but be very careful to read those requirements and tailor your application to the precise requests of every school. It's critical to note that some institutions have one set of requirements for graduate school entry and another set specific to the program itself. Others only have one set to worry about. It's up to the applicant to understand all requirements and submit a complete package. Most graduate programs are highly selective, so remember that your application is their very first impression of you. Make it count!
Never rush an application, and don't make the mistake of reusing the same materials over and over. This holds especially true for your statement of purpose. It's not a generic document to send unaltered to multiple programs. On the contrary, it should be specifically written to the program you're sending it to and must answer any questions that have been posed. Not all programs list a set of questions or prompts, but typically they all want to see what your purpose is for pursuing study in that field, what your goals are beyond graduation, and how you plan to make a positive impact within their program. In other words, they're looking for students who aren't just there to passively learn but also to contribute! 
It's common to get starry-eyed when considering which institutions to attend, and there is nothing wrong with shooting for the stars. But applicants should spend their time applying to schools they're qualified for. Meeting minimum program entry criteria is rarely enough to get accepted, and renowned universities are the most selective. Even students with amazing 4.0 GPAs and recent work experience in a particular field are not automatically guaranteed a slot in a competitive program. 
Every department seeks something that stands out to them, which is why it's imperative to apply to places that are a genuine match for your interests, academic abilities, learning style, and career goals. Admissions departments have tons of experience assessing which students are good fits versus which ones have less potential for success. It behooves those schools to only take the ones who check off every box. 
It's always helpful to have an objective editor take a close look at everything you intend to submit, whether it's your resume/CV, statement of purpose, writing sample, or other content. There's always a chance things can be tightened up, given a creative boost here or there, maybe some clarity added, or a little fine-tuning to make things more concise. Admissions reviewers are extremely busy people looking for applicants that jump out at them. They're also looking for applications riddled with mistakes or ambiguity so they can toss them onto the scrap heap and move on to the next. Don't give them any reason to pass you over. Enlist the help of a talented editor! 
See Also: 10 Best Master's in Industrial Engineering
What About Financial Aid & Scholarships?
According to Petersons, the average annual cost of graduate school is between $30,000 and $40,000 depending on whether the institution is public or private. No wonder students are keen to learn about financial aid, scholarship opportunities, and other funding sources! Most undergraduates are familiar with Federal Student Aid options such as Pell Grants for students pursuing their bachelor's. But what about federal aid for grad students? The Department of Education hasn't left them behind, but it focuses more on offering loans instead of grants. Obviously grants are better, since they aren't paid back, but they're somewhat limited for graduates. There are a few, such as Fulbright Grants and TEACH Grants, though.  
Those who don't qualify for federal grants should check out federal loans. The government issues relatively low-interest, unsubsidized loans of up to $20,500 a year, depending on how much is needed for attendance. This is determined by the school; therefore applicants don't have to worry about proving financial need because that isn't a factor for eligibility. 
Like grants, students apply for loans via the Free Application for Federal Student Aid (FAFSA). Then a Student Aid Report will be sent to their university, which calculates how much loan amount should be offered. If you've never had a federal loan and decide to take one, you must go through a brief 30-minute entrance counseling session online. You'll also need to sign a master promissory note, agreeing to abide by the terms of the loan. 
Aside from federal grants and loans, students should explore all college-based scholarships, teaching assistantships, paid research positions, and anything else the school or department may offer. This means a lot of diving into the websites for every school you're interested in applying to, but a little homework adds up to a lot of money. One thing is for certain—you'll never get the funding you don't at least try for (that is, unless your program automatically puts you in for it). 
Perhaps the most soul-crushing aspect of obtaining financial assistance is when a student misses an application deadline. These tend to be quite strict, so it pays to plan far in advance and consider marking your calendars or making a spreadsheet to track all of those application submission cutoffs. The early bird gets the worm and the better organized you stay throughout the process, the greater your odds of receiving funding. 
One final note for military and veteran students (and eligible dependents)—take advantage of your GI Bill! Each year hundreds of thousands of dollars go untapped, waiting to be used. Sometimes the problem is just a matter of not understanding how to utilize those benefits, which is why most schools have a Veterans Affairs program manager to offer help. Indeed several universities are so eager to attract veteran students they participate in the federal Yellow Ribbon Program, meaning no out-of-pocket tuition costs for many students. The VA can also answer questions about this program and how to put GI Bill benefits to maximum use. 
See Also: Best Online Master's Programs in HCI
How Much Can I Make With a Master's in Human-Computer Interaction?
Human-Computer Interaction is one of the hottest degrees around, with no shortage of universities offering graduate programs. But is the cost worth it? Almost certainly! This is still a relatively new field of study, so it's harder to gauge long term return on investment for graduates with HCI degrees compared to, say, those holding advanced degrees in mechanical engineering. Also consider the wide range of careers that an HCI degree can qualify people for, because every job pays differently, just like every company pays differently. Finally, one's geographic location plays a substantial role in determining salary, with companies in major cities usually offering more than branches operating from smaller-sized towns. 
Despite all of these variables, we can still determine a general range of salaries you could potentially earn as a graduate of an accredited Master's in HCI program. Sources of salary information include national statistics reported by the Bureau of Labor Statistics and websites like Glassdoor, which allow workers to directly report actual income data in which the site turns into tangible stats. Such stats include low, average, and high-income figures based on specific job titles and locations of employment.
The Department of Labor's Bureau of Labor Statistics (BLS) features a handy online Occupational Outlook Handbook which lists "computer and information research scientists" as the closest category to HCI. We know that HCI is more multidisciplinary than simply a computer science field, but it gives us some figures to work off of. The average salary listed for this career field is $118,370 per year (or $56.91 per hour) for employees holding a master's degree. BLS also cites a healthy job outlook of 16% growth through 2028, which outstrips the average for other careers. Of the various career paths listed, BLS notes that employees earning on the highest end of the spectrum are software publishers (highest average income of $140,220), followed by workers in research and development ($128,570) and computer systems designs ($124,220). The top 10% earn over $183,000 a year while the lowest make $69,000, which is certainly nothing to sneeze at. 
Glassdoor cites an average base salary for interaction designers as $76,115 a year, senior interaction designer at $90,000 a year, and user experience (UX) designer at $85,000 a year. The website lists average salaries paid by specific companies for interaction designers at Google ($124,811 a year, on average), Oracle ($109,941 a year), Intel Corporation ($111,803 a year), Wells Fargo ($128,774 a year), Amazon ($116,481 a year), and more. These figures are based on an average of all salaries reported for that specific job title and business, so numbers can be skewed if there aren't many incomes reported and one or two people make an enormously higher income than the rest. But the site lets users play around with filters such as company size, years of experience, and geographic location. It also tallies in cash bonuses which can average several thousand a year. 
Notable Statistics
The term 'human-computer interaction' has been floating around since 1975, but didn't really become common until after the 1983 publication of The Psychology of Human-Computer Interaction. Since then the HCI field has truly exploded as one of the most critical areas of research for our modern society, with dozens of annual HCI-related conferences held every year around the world. Meanwhile, companies and governmental organizations are scrambling to snatch up as many qualified HCI experts as they can, to help ensure their organization doesn't get behind the power curve.  
The Association for Computing Machinery's Special Interest Group on Computer-Human Interaction (ACM SIGCHI) is an international professional organization devoted to HCI and other human-technology. Through conferences, written works, educational workshops, websites, and other resources, ACM SIGCHI is an invaluable network for HCI graduate students to look into for collaboration, knowledge-sharing, and career growth. Another good source of current information on the HCI world is ACM Transactions on Computer-Human Interaction (TOCHI), the "flagship journal" of the community. 
According to the National Center for Education Statistics, computer and information sciences has historically been the field of study with the most master's degrees conferred. Data USA lists 894 total HCI degrees conferred in 2017, the last year they tallied the data up. They also list a growth rate of 16.7% in degrees issued. The counties with the highest number of HCI degrees issued are Orange County (Florida), Middlesex County (Massachusetts), and King County (Washington). 
Current statistics show a decent amount of racial and ethnic diversity within the degree awardees. However, the numbers show a gender imbalance, with 68.2% of HCI degrees completed by men. Carnegie Mellon's School of Computer Science has a page dedicated to women in HCI, with a quote from Aliza Sherman stating, "Society is being changed drastically and at a record speed by the Internet, and women need to be part of the process of creating the tools that we will all be using in the near and distant future."
There's a fair number of workers currently employed in the HCI field—893,759—with an average worker age of 41.7. A quick keyword search on the job search portal Indeed.com instantly returns over 12,500 open jobs for trained human-computer interaction workers. Meanwhile, because of the vast array of careers that HCI experts can jump into, there are also several associated occupational jobs for graduates to consider, such as web and software developers, information security analysts, database administrators, computer programmers, and more. 
With so many career options out there waiting, there's never been a better time to earn an advanced degree in HCI. So now that you've had a chance to brush up on your admissions and application procedures, reviewed our tips on seeking out financial aid, and checked out some of our scintillating statistics on how much HCI employees can potentially earn, now's the time to dive right into our list of the Best Master's Programs in Human-Computer Interaction below. Good luck on your school search!
Our Ranking Criteria 
We have a time-tested four-part formula designed for ranking the best colleges in the nation that we'd love to share with you. We prioritize four major factors: earnings potential, affordability, student satisfaction, and selectivity. Reliable research and well-harvested data are the main ingredients in our recipe for success. We don't make recommendations based on personal opinions, or financial incentives. Our revenue and content are completely separate, and sponsored schools have no impact on our rankings. The only way to make it onto one of our lists is to have an incredible academic program! 
What Are the Best Master's Programs in Human-Computer Interaction (HCIM)?
We know that you have educational goals that you're itching to pursue, but you may not know where to start. The editors of Master's Programs Guide utilize a unique ranking methodology based on the following three aspects:
40% Potential Salary After Graduation: Average mid-career salary of school alumni 
30% Institutional Accreditation: Regional and National Accreditation for the 2019-2020 school year 
30% Overall Degree Affordability: Average cost of undergraduate and graduate tuition per school
At Master's Programs Guide, we strive to do our best to guide you and your family toward a fruitful academic career. The pursuit of knowledge is a noble one, and we want to help you reach your goals. 
Master of Human-Computer Interaction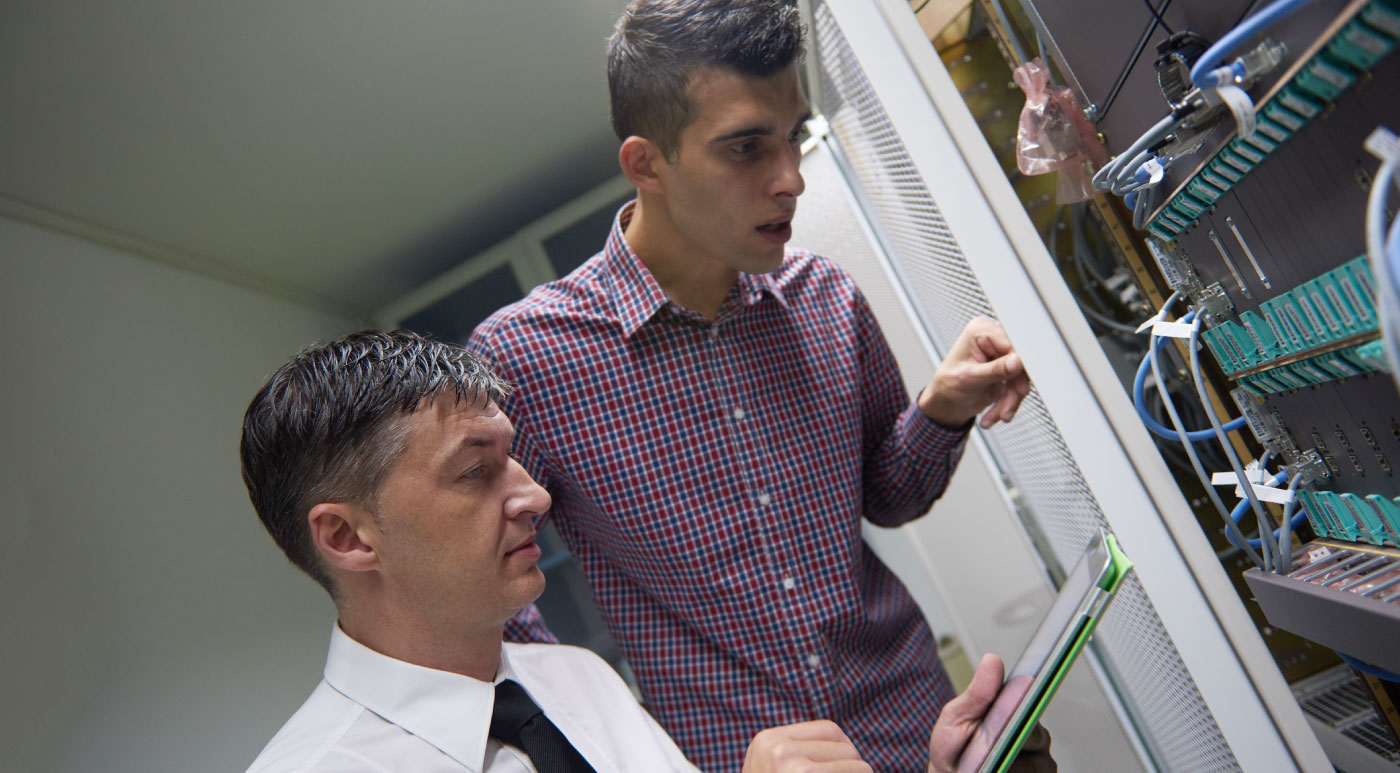 Georgia Institute Of Technology, commonly known as Georgia Tech, has one of the most flexible and interdisciplinary human-computer interaction master's degree programs out there. It offers entry into its program through the student's choice of either the School of Industrial Design; interactive computing; psychology; or literature, media, and communication. The entry path depends on which area of specialized study the enrollee intends to pursue, based on prior work experience and future goals.  
The 36-credit hour HCI program puts theory into practice to prepare graduates for impactful careers on the cutting-edge of this innovative field. It's heavy on practice and research, with annual professional preparation and practice seminars bringing in hosts of industry experts, many of which work for organizations that sponsor research projects for students to engage in. There's also a summer internship requirement during the first year. 
Georgia Tech's program is offered on its main campus and has a general requirement for full-time attendance. Classes can be completed in two academic years, or four semesters. The plan of study includes core coursework, specialization classes, electives, and a final project.
The program overview presentation lists a sample course load for both academic years, as follows:
Fall – 11 credits
Spring – 9 credits
Summer – Internship
Fall – 7 to 10 credits
Spring – 6 to 9 credits
Students must maintain an overall 3.0 GPA and at least a grade of "B" on all work except electives. Common interdisciplinary core and elective classes include Architecture, Aerospace Engineering, Architecture, Industrial Design, Interactive Computing, Industrial Systems and Engineering, Music, Psychology, and Public Policy. The final project is mentored by faculty and can be accomplished alone or with one or two partners. Over the course of the study, some students are able to simultaneously complete an optional Management of Technology Certificate. 
Georgia Tech's HCI program has over 50 faculty and typically enrolls 45 new students, for a total of 90 grad students in the program at any given time. Research is done in various locations on campus, including the GVU Center, Aware Home, and the Health Systems Institute. There are also several smaller labs, such as the Experimental Television Lab, Sonification Lab, and Human Factors and Aging Lab. 
The program beings during the fall semester only. Students ready to apply for admission should hold a related bachelor's degree with an overall 3.0 GPA or higher. GRE general test scores are also needed, but subject tests are not. Subject test scores can be included if they strengthen the package. Letters of recommendation, a statement of purpose, a resume outlining prior work and academic experience, and a portfolio are all closely reviewed to determine overall suitability for the program (note, the portfolio is only mandatory for those entering the industrial design or literature, media, and communication specialization tracks. It is optional for the interactive computing track, but still preferred). International students should submit Test of English as a Foreign Language (TOEFL) scores, with a minimum of 100; or International English Language Testing System (IELTS) scores, with a minimum of 7.5. 
M.S. in Human-Computer Interaction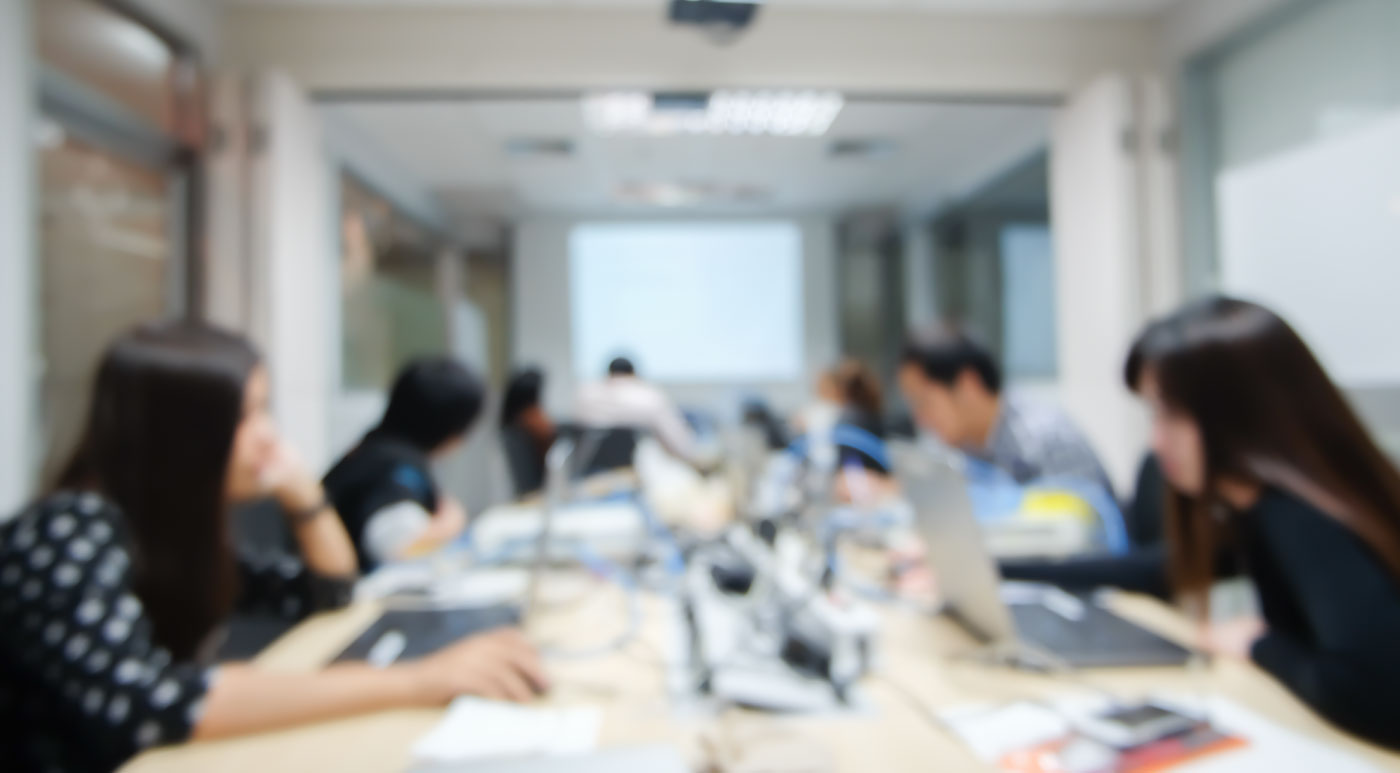 In 2005, the University of Maryland decided to shake things up at their long-standing College of Information Studies. Rebranding it as an iSchool ("Information School"), the university refocused on research and paved the way for an HCI Lab to be incorporated. Today, the iSchool is home to a world-class Master of Science in human-computer interaction program where students are taught about the latest, most critical breakthroughs in information technology. Graduates of the program are well-armed to be innovators in the HCI realm, whether they work in industry, academia, or for governmental agencies. 
The 30-credit hour graduate program takes at least two years to finish. Part-time study is available for working students, which will extend the program to around three years. Applicants are welcome from a wide range of backgrounds including humanities and social science fields. The basics of HCI are covered in the core coursework, and students are free to take nine credit hours of electives which deep dive into whichever focus area they're interested in. There is also a required internship entailing hands-on practice in a real-world setting. A final capstone project may be undertaken in lieu of a thesis.  
The curriculum begins with research methods, HCI fundamentals, and an intro to programming course which can be swapped for an elective for qualified students. The following semester will cover Interaction Design Studio and an elective. iSchool students then participate in a summer internship unless they have 120+ hours of prior work experience, in which case they can substitute an elective. The final two semesters focus on either the capstone or thesis and additional electives. There are many opportunities to engage in project research through the program. 
The college's iConsultancy Experiential Learning Program is a crucial liaison between students, faculty, and external organizations seeking design and project management help with their commercial or governmental projects. Graduates of the University of Maryland's Master of Science in human-computer interaction program go on to an exciting array of careers such as user experience (UX) designers, interaction designers, user researchers, information architects, visual designers, user interface (UI) designers, product designers, and more. 
Applicants are not required to have programming experience, though it can be helpful. Many enrollees have no background in programming or computer science and the iSchool is dedicated to ensuring such students are successful in the program. Classes have an amazing 9:1 student-faculty ratio, allowing for plenty of individualized attention, plus many students do have related experience. In fact, some are experts able to offer assistance to others along the way. Students who do want to get a jump on applicable concepts are encouraged to learn about Adobe Creative Suite, InVision, Sketch, JavaScript, HTML, and CSS. 
Applicants should have a 3.0 GPA on their bachelor's coursework and must submit a resume, letters of recommendation, samples of work products, and answers to specific application prompts as a statement of purpose. GRE scores aren't needed for US-based applicants but will be taken into consideration if sent. International students should submit TOEFL or IELTS exam results. 
Master of Human-Computer Interaction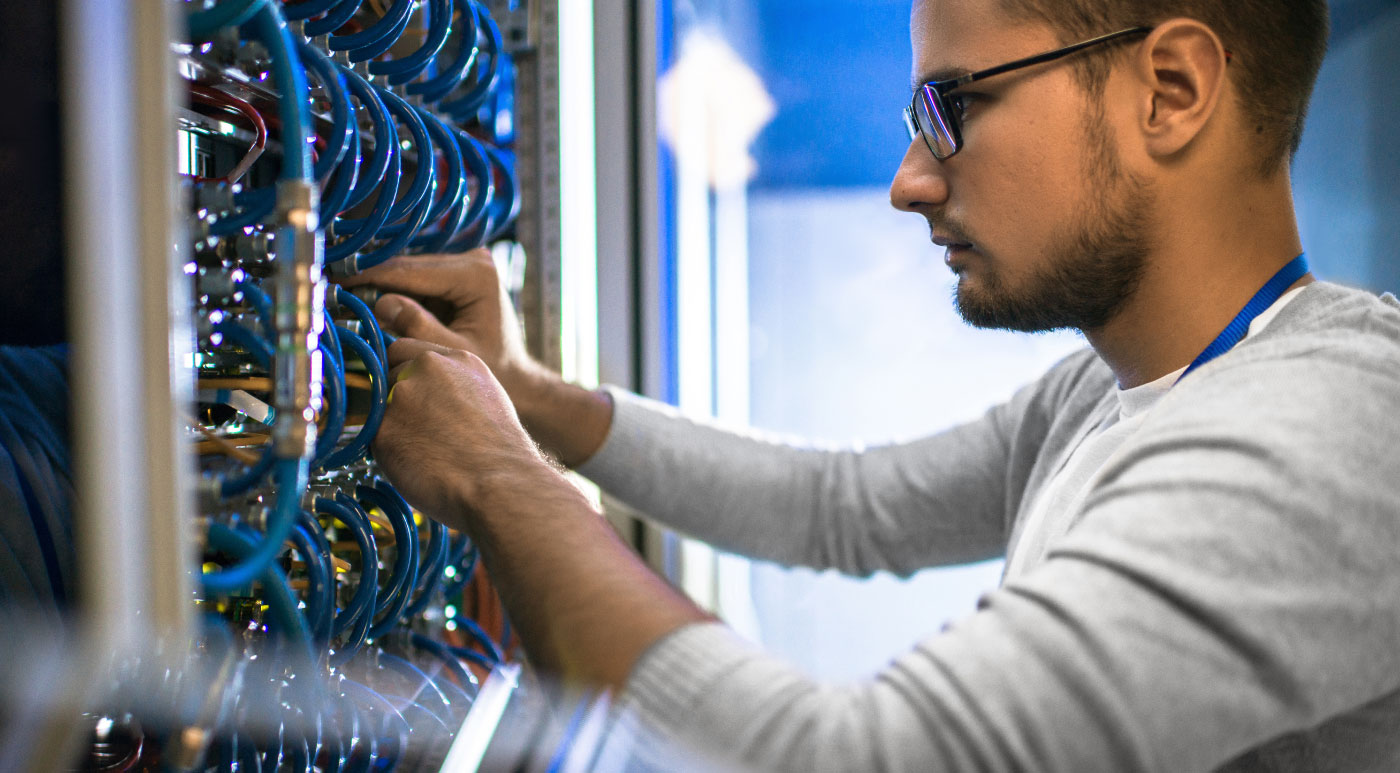 Carnegie Mellon isn't shy about boasting of their Human-Computer Interaction Institute, which offers the "longest-running" Master of Human-Computer Interaction (MHCI) program on Earth. Made to be finished in three semesters, this challenging professional degree packs everything students need to launch into the next level of their careers after graduation. The plan of study is extremely diverse and interdisciplinary, allowing students from all educational walks of life to jump in. Faculty include not only leading researchers and experts of industry, but also cognitive psychologists, computer and behavioral scientists, and representatives of other academic fields. Full- and part-time plans of study are available. 
Carnegie Mellon's MHCI course of study begins by teaching the foundations of HCI and is followed by diverse electives and a highly involved capstone project done with an industry partner. The core HCI courses are:
HCI Pro-Seminar: Communications 
User-Centered Research and Evaluation 
1 Interaction Design Studio 1 & 2
Programming Usable Interfaces, or
Software Structures for User Interfaces 
Electives include classes like Human Factors, Social Web, Cognitive Modeling, Service Design, Project Management, Entrepreneurship, Psychology, Technical Writing, Design Studio, Interactive Games, Robotics, Speech Recognition, and more. Research and study are conducted within cutting-edge facilities such as the Pittsburgh Science of Learning Center, User Studies Laboratory, Design Facilities: D-Form Studio, DevLab Physical Prototyping laboratory, Social Computing Lab, Computational Experiences Lab, ArticuLab, and Game Design Lab. The capstone covers seven to eight months, taken as two back-to-back project courses. Student teams collaborate with established businesses on a product design project which takes them through the entire process from start to finish, culminating in a working prototype. Intellectual property rights are determined between the sponsoring company and student. Another unique aspect of the program is the potential for independent study, during which time students may be able to acquire credit or pay as a research assistant!
The MHCI graduate student body is relatively compact, with ~70 students. Carnegie Mellon hosts numerous on-site resources to help students succeed in the program, as well as offering useful career services designed to prepare graduates for new jobs. Through fairs, conferences, and other events, students find plenty of ways to network with some of the biggest players in the industry like eBay, Google, IBM, Microsoft, Motorola, and countless others. Graduates of the program have gone on to become successful researchers, designers, entrepreneurs, and software developers on the forefront of the HCI domain. 
Applicants are welcome from many different fields of study. However, a brief class on prerequisite programming may be necessary. Carnegie Mellon's MHCI program is borderline highly selective with a 21% acceptance rate. Applicants should apply directly to the HCII, instead of through Carnegie Mellon's Graduate School. Applications must include official copies of transcripts, GRE scores, a resume, portfolio of applicable work (or link to a website containing it), a one-to-two-page statement of purpose essay explaining your reasons for applying to CMU, and a short video essay. U.S. News & World Report cites CMU on its list of the Best Computer Science and Artificial Intelligence programs in America. 
Master of Human-Computer Interaction and Design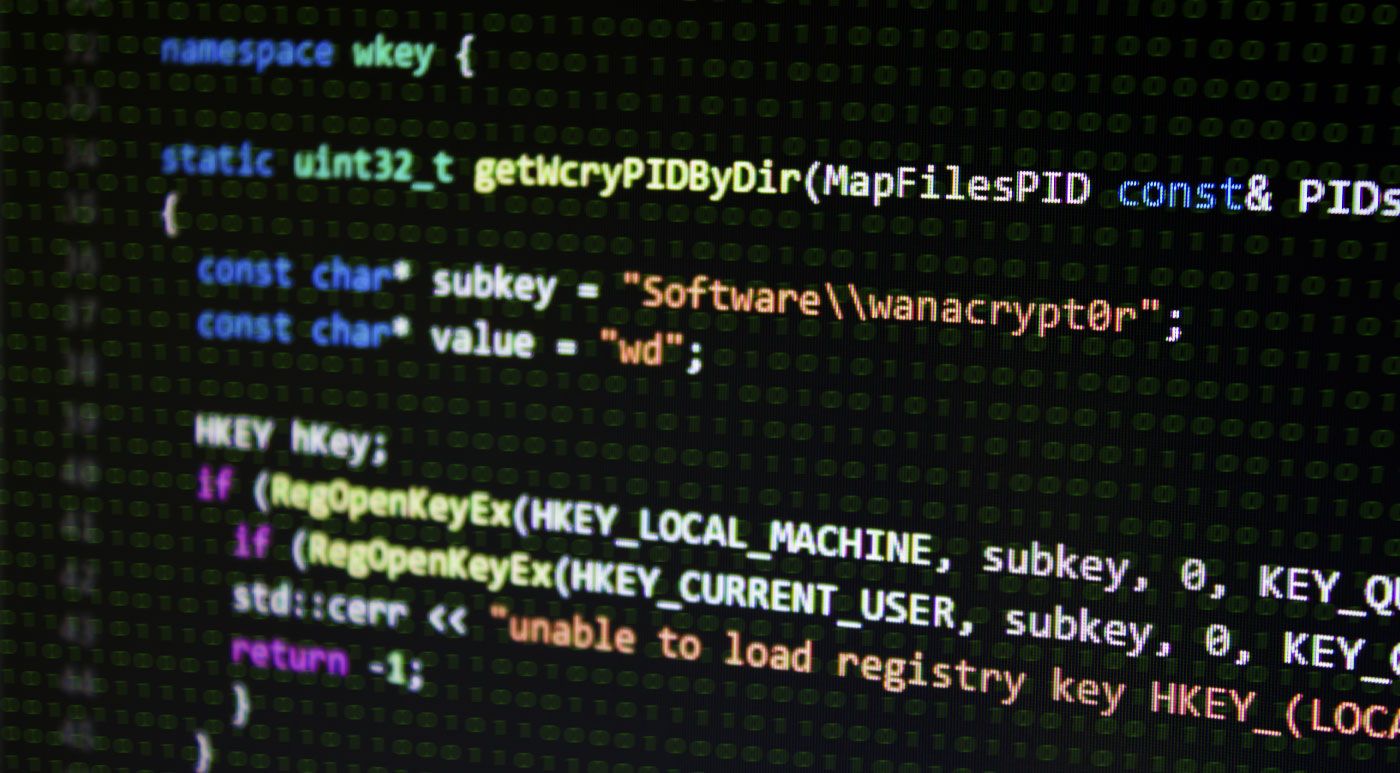 The University of California is a ten-campus-strong network of public institutions spread throughout the Golden State. Considered a "Public Ivy", it is recognized for offering the highest caliber education within an accessible price range. The Irvine campus is home to a low-residency Master of Human-Computer Interaction and Design (MHCID) featuring many of its courses online. Aimed at teaching an interdisciplinary curriculum, its plan of study features just nine classes and can be finished in as short as a year. The program utilizes an efficient cohort model, requiring incoming students to complete classes alongside their peers so they finish with the group they started with. The flexibility of the MHCID allows working students to keep their existing jobs as they progress through graduate studies. 
The plan of study is very regimented, allowing efficient transition through the curriculum. It begins in fall, when students arrive for a week-long intensive where they'll meet Department of Informatics at UC Irvine advisors and faculty. Fall classes are Overview of HCI and Design, User Needs Analysis, and Design and Prototyping. Winter classes are User Experience and Evaluation, and Advanced Design and Prototyping. Spring features a three-day intensive offering hands-on training and discussion of the upcoming capstone project which takes up six months of the program. Courses this quarter are Interactive Technology Studio and the Capstone Project in HCI and Design, which is done as a team-oriented project for an external industry client. Summer quarter rounds things off with Innovations in HCI and Design, plus the final portion of the Capstone Project and Portfolio. At the end of this quarter, students will gather for one last intensive in order to show off their capstone work and network with industry recruiters. 
UC Irvine's MHCID program is taught by award-winning faculty from the Donald Bren School of Information and Computer Science. It's geared towards students coming from a wide variety of former academic pursuits who share an interest in studying human-computer interaction with the goal of earning a professional UX master's degree (as opposed to a more research-intensive program, such as a Master of Science in informatics). Thanks to the low student-faculty ratio, instructors are able to work closely with students at all levels, with teaching assistants also available for additional support. Coursework and intensives requiring live attendance are accomplished on University of California's beautiful 1,527-acre Irvine campus located just a handful of miles off the Pacific Ocean coastline. Students work on the latest real-world issues confronting businesses and governmental agencies, and graduates ready to dive into rewarding, innovative careers. 
Applicants should possess an accredited Bachelor's with a 3.0 GPA or better. They'll send in unofficial transcripts, a statement of purpose, resume/CV, and three letters of recommendation. A portfolio of work experience is recommended but can be substituted with GRE scores. English proficiency is critical, and test scores may be needed. Due to the low-residency nature of UC Irvine's MHCID program, international students are advised to read further instructions related to visa attainment. 
M.S. in Human-Computer Interaction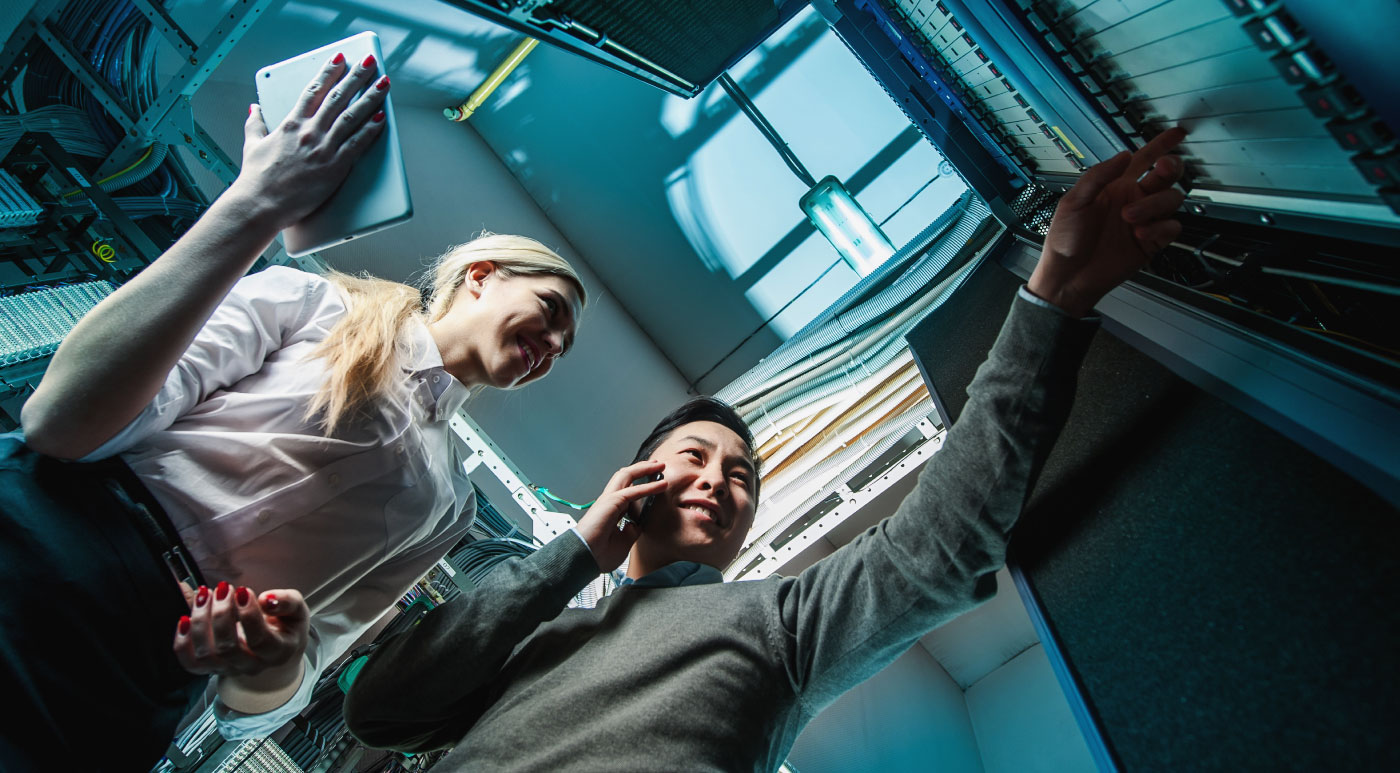 Ever since its inception as the Iowa Agricultural College and Model Farm back in 1858, Iowa State has been invested in the study of how humans engage with tools in order to accomplish work. Fast forward to 2020, and today we find that although many of those tools have dramatically changed, the core concept remains the same. ISU's 30-credit hour Master of Science in Human-Computer Interaction offers a deep exploration into how people can improve our ability to work with technology in order to extract the most benefit for society. The program features four core classes and an assortment of multidisciplinary electives, in order for each student to customize a degree tailored to their unique goals and interests. 
There is even a good deal of flexibility regarding which core classes to choose. One core must be selected from four category groups: design, implementation, phenomena, and evaluation. Core options are as follows: 
Design category: Cognitive Psychology of HCI, Visual Design, User Engagement, or Design and Evaluation of Human-Computer Interaction
Implementation category: Computational Perception, Virtual Worlds and Applications, or Computer Graphics and Geometric Modeling
Phenomena category: Design for Behavioral Change, Organizational and Social Implications, Design and Ethics, Communication Technologies and Social Change, or Technology, Globalization and Culture
Evaluation category: Visual Communication of Quantitative Information, Evaluating Digital Learning Environments, Foundations of Behavioral Research, Statistical Computing Applications, or Scientific Methods
There are 16 suggested elective class options, such as Computer Aided Visualization,  Foundations of Game-Based Learning, Cognitive Engineering, and Human Factors, among others. Students should plan to engage in learning activities from a range of university departments, including the Virtual Reality Applications Center (VRAC) which conducts intensive research into areas such as 3D sensing techniques; mixed-reality training; and live, virtual, and constructive (LVC) training environments including those used in military simulations.
 Admission into ISU's HCI grad program requires more than the standard submission materials. The school looks at academic background but also the best interests of the faculty and their current research projects. Applicants must demonstrate creativity, exceptional communication skills, and future potential in the field. Students must be able to sufficiently write software, a requirement which can be met either from previous experience or after taking necessary graduate classes as part of the HCI program. Undergraduate transcripts should reflect a minimum 3.0 cumulative GPA. Students must also submit a resume and three letters of recommendation. GRE scores are optional. International students should have either a 95 or better on their Internet-based TOEFL test or a 7.0 or better on the IELTS of 7.0. Transfer students are eligible to apply up to eight credits towards their ISU degree. 
Iowa State University ties for #61 for Best Graduate Schools: Computer Science on U.S. News & World Report's 2020 rankings. The university sponsors diverse graduate student associations and an array of helpful student resources such as childcare, health services, recreational facilities, and housing assistance. ISU is also the proud home of the Cyclones athletic teams!
M.S. in Human-Computer Interaction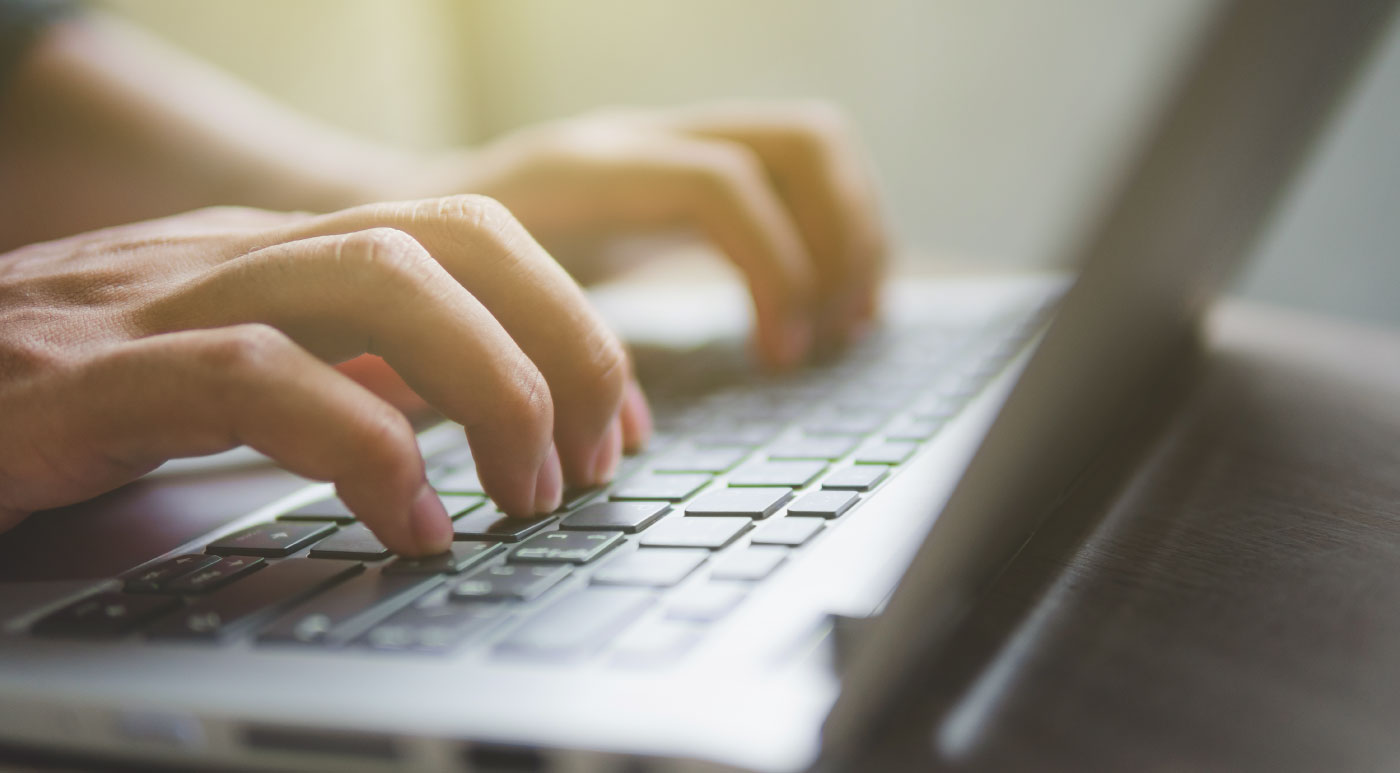 Indiana University-Bloomington's Luddy School of Informatics, Computing, and Engineering is on a mission to shape the future by unleashing the potential of our technology. One major focus is finding ways to enhance the ability of computers to engage with people in order to maximize the value of information. That's where the Department of Informatics comes in! Its 48-credit hour Master of Science in human-computer interaction design trains students on an HCI programmatic theme of their choice: interaction design, UX research, design strategy, or academic scholarship and creative activity. 
The program of study uses a cohort model, with an average of 46 students per cohort. The curriculum is taught in four terms. Students will take classes as follows:
Fall term: Interaction Design Practice, Foundations of HCI/d, Meaning and Form in HCI/d
Spring term: Interaction Design Methods, two electives
Fall term: Prototyping, Experience Design, the first Capstone course
Spring term: the second Capstone course, two electives
The capstone is done independently and should reflect the student's abilities to conceptualize and successfully execute a project centered on the HCI specialization area they elected to pursue. The 12 credit hours of specialty electives can be chosen from classes such as: 
AI and the Future of Work
Design Entrepreneurship
Direct Observation (Animal Computer Interaction)
Field Deployments
Graphic Design 
Interaction Culture
Product Management
Professional Practicum/Internship
Virtual World Design & Culture
Students manage CULTURA, an informational resource developed to help student and alumni designers network and share exciting new breakthroughs in their respective fields of HCI research. IU graduates of the HCI/d program have launched careers with Apple, Amazon, Microsoft, Target, Adobe, Facebook, Deloitte, and many other titans in the industry. The Luddy School of Informatics, Computing, and Engineering offers a variety of career assistance options, including help locating part-time work, research opportunities, volunteering, internships, professional groups to join, technical skill-building, and many more excellent ways to build up a strong portfolio. 
Bloomington is ideally situated in scenic southern Indiana, a mid-sized college town and officially designated Tree City! IU-Bloomington's historic campus is home to the modern, state-of-the-art Luddy Hall and the newly-renovated Myles Brand Hall, both of which HCI/d students will use during their attendance. Hoosiers have an exciting range of student organizations to join, athletic events to attend, and art and cultural attractions to enjoy, both on- and off-campus. Graduates join one of the largest alumni networks in the world, as Indiana University's Alumni Association lists over 690,000 alum! 
Application requirements are somewhat lengthy, and include transcripts, GRE test scores, three letters of recommendation, a resume or CV, personal statement which answers specific writing prompts, a list of published work (if any), a writing sample (can be prior academic essays), and a portfolio of past work (can be from any field of work, not just computer science), and responses to seven brief informatics questions. The school offers limited direct funding opportunities for master's degree students, such as 10-hour weekly work appointments, fellowships, and others. Applicants are automatically reviewed for funding. 
Master of Media Arts & Sciences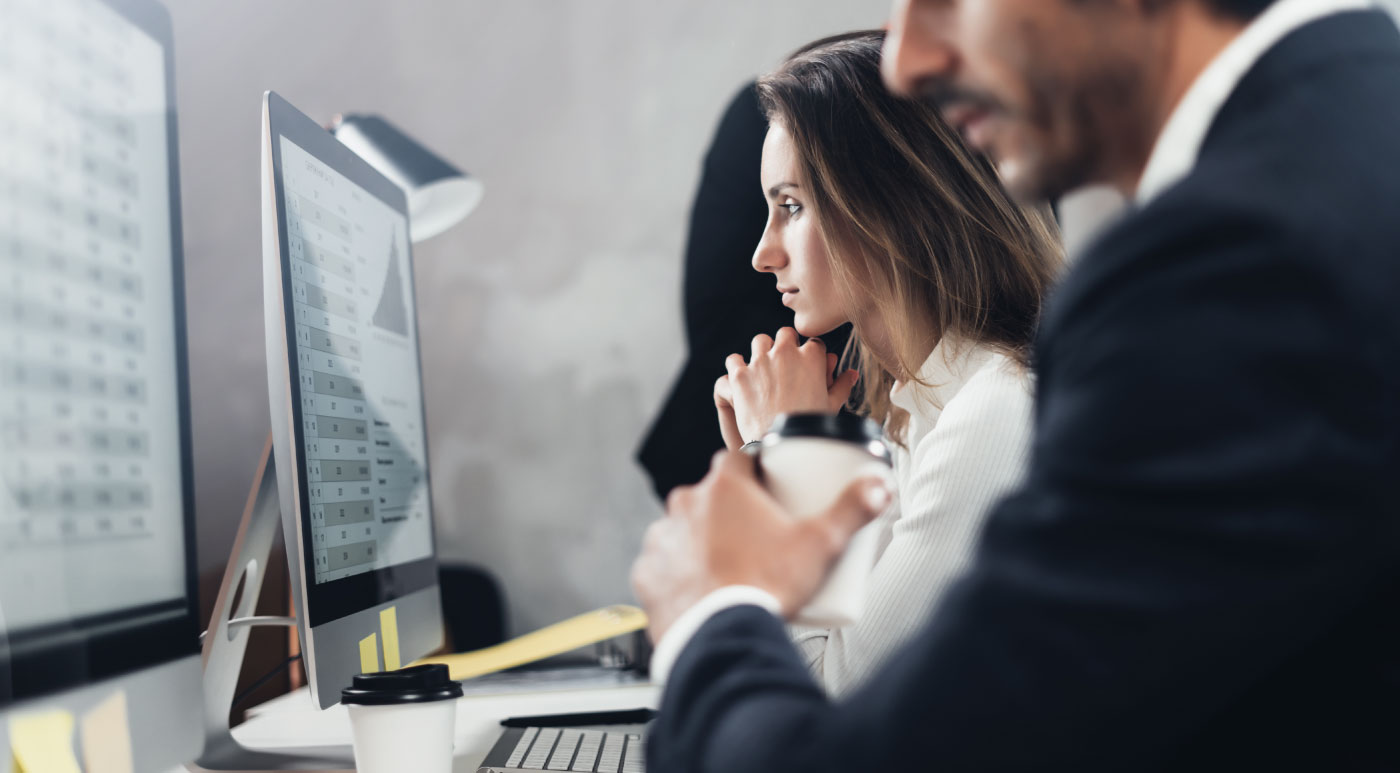 Massachusetts Institute of Technology's Media Lab is a bit different from the rest. As an elite and private research institution, MIT goes its own way and seeks out students able to do the same. Taught by an eclectic array of inventors and researchers, Media Lab's courses set aside conventions in an effort to push the boundaries on what innovations people can achieve. The program is run by MIT's Media Arts and Sciences (MAS), a highly-interdisciplinary department exploring not only HCI but other forms of design, communication, learning theories, and business concepts. 
MIT's MAS master's program takes two academic years to finish. Graduate-level courses include topics such as Computational Camera and Photography, Pattern Recognition and Analysis, Human 2.0, Affective Computing, Human-Robot Interaction, Principles of Awareness, Tangible Interfaces, and many more. Media Lab uses a cohort model and operates as an assortment of research groups exploring affective computing, biomechatronics, creative learning environments, personal robots, scalable cooperation, viral communications, and several other HCI areas. The Lab hosts several programs, projects, and big picture initiatives like the Ethics Initiative, a collaboration of professionals strategizing ways for optimizing humanity. 
With such far-reaching goals on its horizon, MIT goes to great lengths to help enable student success. The Media Lab's Office of Graduate Education offers aid in resolving problems, negotiating issues, understanding funding options, help with academics, and navigating student roles and rights. There's also a Graduate Student Council who liaison directly with administration to ensure positive relationships between the school, faculty, and students. Media Lab strives to attain a highly-diverse student community through a range of outreach efforts. A few of its student diversity resources include:
Other resources include student disability services, writing help for graduate students, and the International Students Office (which assists with visas and other related matters). With just under 100 master's students enrolled, the program has an outstanding ratio of support services staff per student. 
What began as a somewhat novel enterprise in 1985, MIT's Media Lab has grown into a global powerhouse of groundbreaking disruptive research, operating on an annual budget of ~$80 million that is sponsored by some of the largest organizations in the world. It still proudly maintains its "antidisciplinary culture" but has long shed its initial reputation of being a "house of misfits".  U.S. News & World Report ranks MIT in a tie for the No. 1 Computer Science program out of all national Graduate Schools for 2020. 
Competition to gain entry to MIT is fierce. Applicants to the Master of Media Arts and Sciences program should submit a statement of objectives with a linked portfolio of relevant work, unofficial transcripts, three letters of recommendation, and the names of three faculty or research groups that the applicant desires to work with. GRE scores are not needed. Proof of English proficiency may be required for international students. MIT highly encourages interested minority and underrepresented applicants.
M.S. in Human-Computer Interaction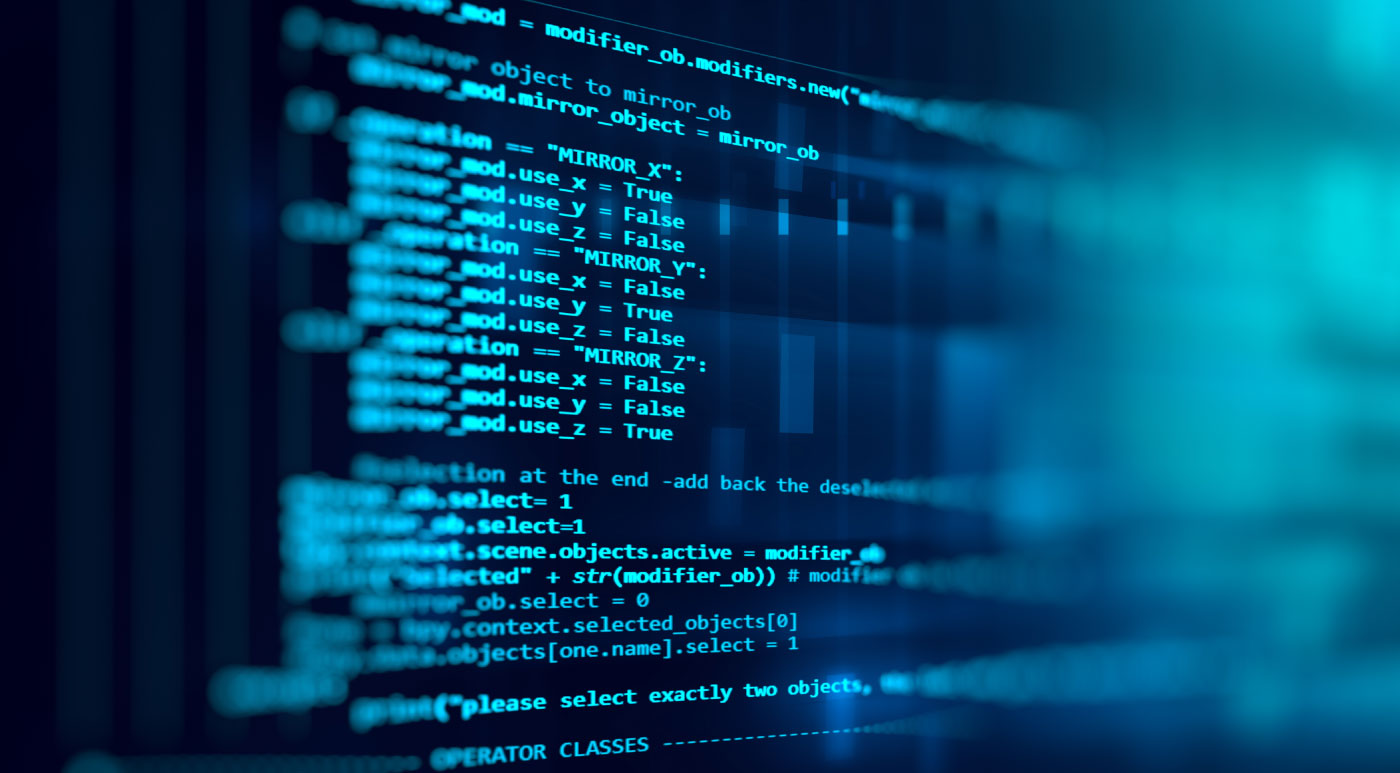 As the country's largest Catholic university, Chicago's DePaul University leads the way for students to access higher education at a great value and with flexible delivery formats. Its innovative 52-credit hour Master of Science in human-computer interaction, offered by the College of Computing and Digital Media's School of Computing, can be completed online or on-campus. The comprehensive curriculum features elements of computer science, graphic design, and non-technical coursework with a focus on staying user-centered. 
The HCI program of study begins with potentially waiverable introductory courses in scripting, website design, foundations of digital design, and statistics and data analysis. Foundation coursework covers: Introduction to User-Centered Design, Foundations of HCI, and Prototyping and Implementation. Students will also take advanced classes such as: Inquiry Methods and Use Analysis, Interaction Design and Information Architecture, Usability Evaluation Methods, and others. There are several HCI and non-HCI elective options, from which four must be taken. Options include: 
Design Ethnography
Embodied Interaction
Global User Research
Mobile Design
Social Interaction Design
UX Strategy and Web Analytics
Information Security Management
E-Commerce Web Site Engineering
Web Architecture
Psychology of Judgement and Decision-Making
A final HCI capstone project will be completed by working as a multidisciplinary team, with descriptive documentation kept throughout every phase of design, evaluation, and implementation. Students taking online courses have access to all materials covered in classrooms and may have exams proctored at any suitable center. However, those who live within a 30-mile radius of campus must take their tests on a DePaul campus. DePaul has a massive lakefront residential campus on Lincoln Park in downtown Chicago, plus the urban loop campus. Students must maintain an overall 2.5 GPA to meet graduation requirements, as well as a "B-" or higher on all introductory classes. 
The College of Computing and Digital Media hosts many career fairs and offers job advising services including resume assistance. It also features a Tutoring Center, plenty of workstations for students to make use of, financial aid opportunities, and even student film production resources. All are welcome to join student organizations and professional HCI organizations such as the student-run XD Roundtable or the Chicago Interaction Design Association. The school maintains several industry and community partnerships, including the DePaul Center for Data Science, iD Lab, Corporate Affiliates Program, 2112, Cinespace, Chicago Housing Authority, Free Spirit Media, Girls Who Code, and the National Center for Women & Information Technology. It also participates in important educational alliances with Chicago Public Schools, the Coleman Entrepreneurship Center, The Second City, and many more. DePaul's alumni network is massive, with over 189,000 members and numerous fun and informative events held each year. 
Graduates of the Master of Science in human-computer interaction degree program have become successful designers, information architects, and researchers for businesses like JP Morgan Chase, Microsoft, Motorola, and many more. Applicants must have at least a 2.5 undergraduate GPA on their accredited bachelor's degree. Additional application materials include letters of recommendation, a resume, any applicable certifications, and English language proficiency test scores for international students. 
Master of Human-Computer Interaction and Design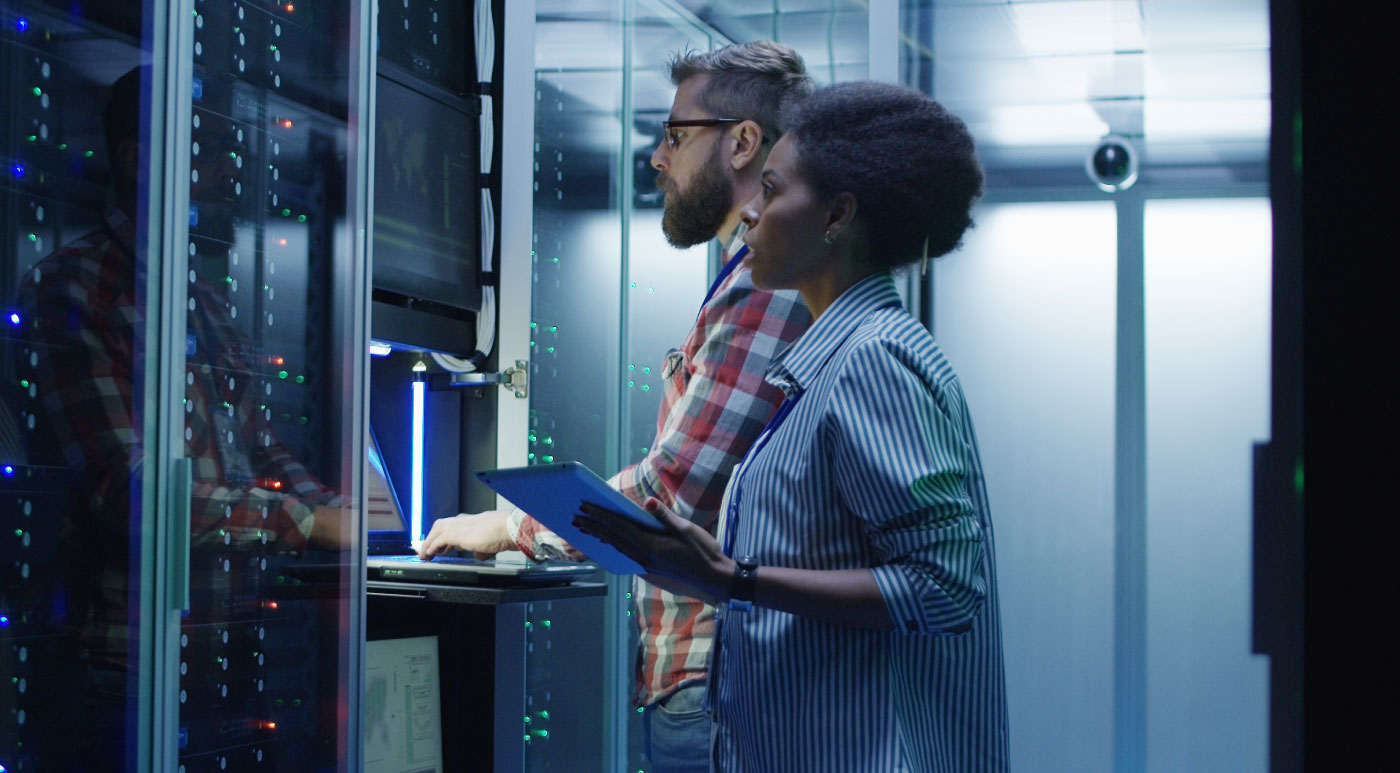 When the University of Washington (UW) in Seattle wanted to put together a master's program for human-computer interaction and design, they called in the DUB! DUB (Design: Use: Build) is an award-winning research group consisting of industry partners and faculty from different UW departments which set out to create a cross-disciplinary curriculum to equip students with the creativity and tech skills needed to succeed in the HCI world. The result was a 46-credit hour Master of Human-Computer Interaction and Design (MHCI+D) which requires a challenging 11 months to complete. 
Classes have a student body of ~33 graduate learners studying topics such as the creation of low- and high-fidelity prototypes based on wide range of assembled data, the way in which technologies interface, how to brainstorm design alternatives, how to translate ideas into tangible designs, how to analyze work and provide actionable input, and how to manage team projects. The curriculum includes core classes like: 
Immersion Studio 
Usability / User Research 
Ideation Studio
User Interface Software + Technology 
Prototyping Studio 
Design of Interactive Systems 
A three-course capstone project is covered over the course of Planning Seminar, Research Studio, and Capstone Studio classes. The final project is team-based, sponsored by industry experts, and aimed at addressing real-world issues in the field. Degree requirements are rounded out by taking up to three electives, typically from the departments of computer science & engineering, human-centered design & engineering, the Information School, and/or the School of Art + Art History + Design. Options include classes such as Data Visualization, Foundations of Interaction Design, Design Field Study, Information Visualization, Experimental Research Methods, Usability Studies, Value Sensitive Design, and many more. 
The school tracks alumni career outcomes employment data which shows that 55% of its MHCI+D graduates work in the tech industry, 46% work for companies with over 10,000 employees, and 67% found their job within three months of graduation (with 28% finding it within four to six). 59% of graduates remain in the Seattle area while 24% moved on to the San Francisco Bay area and 5% went to New York. 
The University of Washington in Seattle was founded in 1861 and is well-known for its strong links to the tech industry, including ties with Microsoft, Amazon, and Nintendo. Counted among its renowned alumni are 20 Nobel Prize laureates and several Pulitzer Prize winners. UW is ranked No. 6 (tied) in Computer Science on U.S. News & World Report's 2020 Graduate Schools listing. Its Diversity Blueprint for 2017-2021 outlines its ongoing commitment to transforming lives, cultivating inclusivity, and attracting diverse faculty, staff, and students from around the world.  
Admission requirements to UW's (MHCI+D) include holding a 3.2 minimum undergraduate GPA, submission of transcripts, a resume or CV, a personal statement between 500 and 800 words, three letters of recommendation, and an optional (but encouraged) portfolio of projects or other demonstration of skills. The intent of the department is to assess students' problem-solving abilities to gauge if they're a suitable fit for this rigorous, world-changing program.  
Master of Arts in Human-Computer Interaction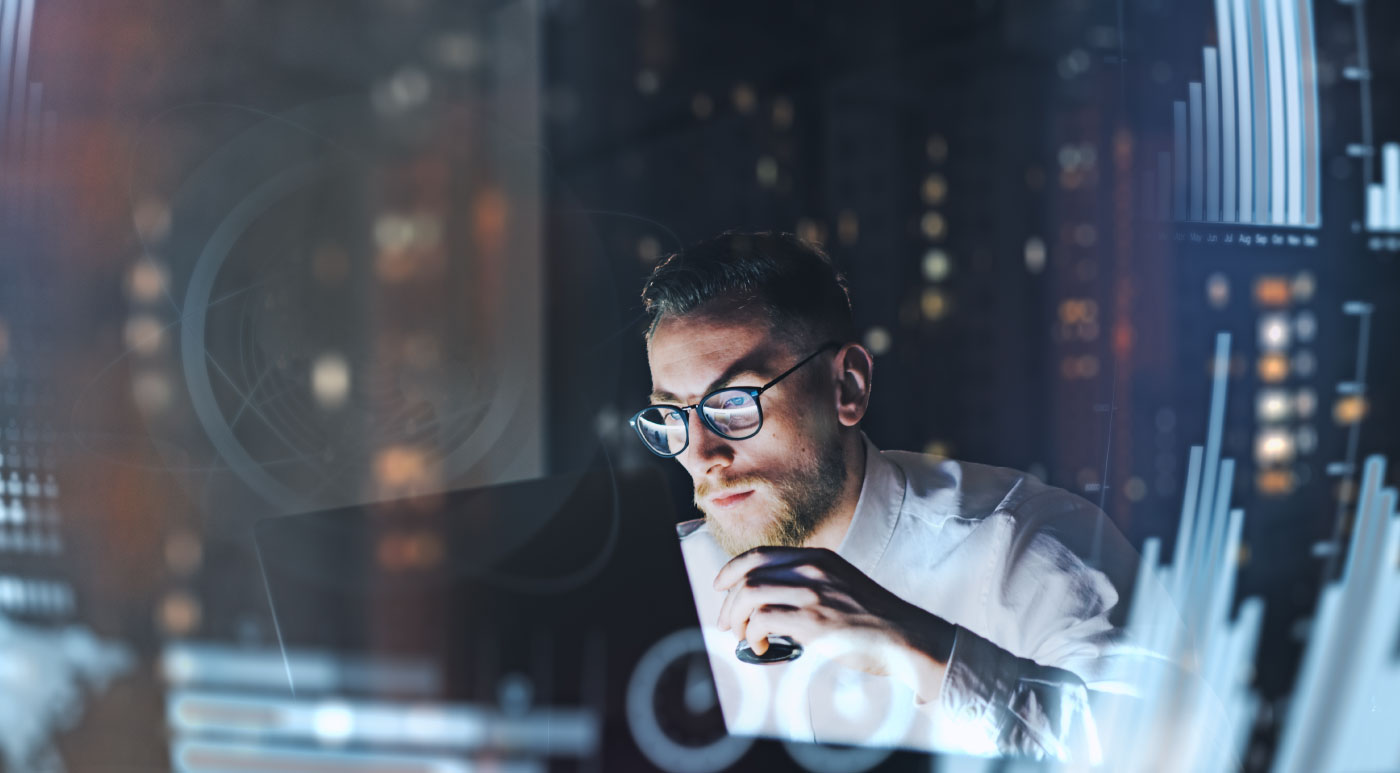 The State University of New York (commonly known as SUNY) at Oswego is nestled on 700 gorgeous acres off the shore of Lake Ontario. It has an extremely diverse student population and places a heavy emphasis on social justice, equality and equity, and cultural awareness. But its programs not only deal with how humans deal with one another, but also how we engage with computers and technology. SUNY Oswego's 33-credit hour Master of Arts in human-computer interaction features two unique study tracks—project or thesis. The project track focuses more on practical, hands-on learning in team settings while the thesis is geared more toward research. There's also a hybrid professional option with incorporates elements of both tracks, while borrowing relevant coursework from SUNY's acclaimed MBA program, as well. 
SUNY's HCI curriculum requirements include a 15-credit hour core consisting of Intro to HCI, HCI Methods Design and Evaluation, Graphical User Interfaces, Software Design, and a seminar. There's also a 6-credit project involving new technologies and 12-credits worth of electives which may include an internship or classes such as Cognitive Science, Artificial Intelligence, Graduate Multimedia, Web Design, or others. Students must maintain a 3.0 GPA to meet degree requirements. The program occasional sponsors study trips abroad such as the recent learning and information sharing excursion to Vietnam. 
HCI students are able to benefit greatly from the school's strong connections with local and regional businesses which provide learning and growth opportunities. Many students are often able to take advantage of the Diversity Graduate Fellowship Program, graduate scholarships, and numerous graduate assistantships and other research and funding opportunities. The university has an energetic student life with lots of organizations to join, several Lakers athletics programs to enjoy, a thriving Alumni Association to network with, and cutting-edge modern facilities in which to live, work, play, and study. The Computer Science Department, which offers the degree, has many new labs and workspaces within its Shineman Center for HCI students to utilize. Graduates of SUNY Oswego's Computer Science programs have progressed into lucrative careers such as UX designers, graphical user interface designers, front-end web designers, and mobile app makers and gone on to work at Cornell, Raytheon, General Dynamics, AT&T, Citicorp, Kodak, and other top companies. 
Well-known SUNY Oswego alumni include television weatherman Al Roker, sportscaster Steve Levy, and Jerry Seinfeld (though he graduated elsewhere). Admissions requirements include sending in official transcripts showing a 3.0 GPA or better, GRE scores (not mandatory but suggested), a 500-word (maximum) statement of purpose, a resume outlining relevant work and academic experiences, and two email addresses for writers of recommendations. Students are also encouraged to visit campus and meet with a department advisor to discuss areas of qualification and interest. SUNY Oswego's HCI program has a rolling admissions window, with entry options during fall, spring, or summer terms. The average degree completion time is two years. US News & World Report lists SUNY Oswego at No. 9 on its 2020 ranking of the Top Public Schools in America. 
Other Notable Programs
#11. California State University-Long Beach
Location: Long Beach, California
Degree: M.A. in Human-Experience Design Interactions
Average In-State Tuition: $8,232
#12. Michigan State University
Location: East Lansing, Michigan
Degree: Master in Media and Information with a focus in Human-Computer Interaction (HCI)
Average In-State Tuition: $18,132
#13. University of Kansas
Location: Lawrence, Kansas
Degree: Master's in Human-Computer Interaction Design
Average In-State Tuition: $11,027
#14. Stanford University
Location: Stanford, California
Degree: Master of Human-Computer Interaction
Average In-State Tuition: $51,354
#15. Indiana University Purdue University Indianapolis
Location: Indianapolis, Indiana
Degree: M.S. in Human-Computer Interaction
Average In-State Tuition:  $9,662
#16. University of Michigan-Ann Arbor
Location: Ann Arbor, Michigan
Degree: Master of Science in Information with an HCI specialization
Average In-State Tuition: $23,456
#17. Tufts University
Location: Medford, Massachusetts
Degree: Master of Human-Computer Interaction
Average In-State Tuition: $52,192
#18. Drexel University
Location: Philadelphia, Pennsylvania
Degree: Master of Human-Computer Interaction
Average In-State Tuition: $34,995
#19. Rice University
Location: Houston, Texas
Degree: Master of Human-Computer Interaction and Human Factors
Average In-State Tuition: $38,438
#20. Northwestern University
Location: Evanston, Illinois
Degree: Master of Human-Computer Interaction
Average In-State Tuition: $54,620