Ready to find your ideal master's program?
www.mastersprogramsguide.com is an advertising-supported site. Featured or trusted partner programs and all school search, finder, or match results are for schools that compensate us. This compensation does not influence our school rankings, resource guides, or other editorially-independent information published on this site.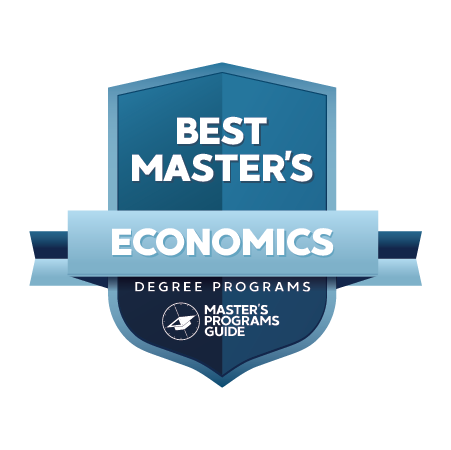 Economics is a fascinating field. It's always evolving as local and worldwide markets shift and grow with new technologies.
Earning a bachelor's degree in economics is a great way to get your foot in the door of this exciting, data-driven field. To earn the most bang for your buck and secure more interesting positions, you'll need to further your education and earn a master's degree in economics.
The best masters in economics programs will teach you the skills needed to advise business executives. You'll understand global statistical trends. You'll form your own economic theories if you decide to return to academia in the future.
The best economics masters programs are offered through schools of arts or sciences. They often allow students to specialize in a data niche or interest. These are versatile degrees requiring skills from a multitude of broader subjects, like mathematics and business. Therefore, students are well prepared for a wide variety of careers. You could work as an economist or a related position. Other common careers for economics students include those in subdisciplines like:
Quantitative economics
Health economics
Financial economics
Labor economics
Experimental economics (research)
Mathematical economics
Environmental economics
Energy economics
Economic theory
Behavioral economics
Industrial organization economics
Policy economics (economic policy is important if you work for government agencies)
Economic data analysis
International monetary economics
Microeconomic theory and macroeconomic theory
Mineral and energy economics
Applied econometrics
Financial management and financial analyst work
Business administration
Monetary economics
Computational economics
Operations research
Big data economics
Data analysis and market research analysts
Applied economics and economic analysis
Of course, many students go on to doctoral studies, too. Many doctoral programs require you to specialize in one of the fields above.
It's one of the most generalist yet specific degrees available. But its value shouldn't be mistaken. Economist jobs are set to grow for the next 10 years. Big Data is becoming more integral to daily business. There's no doubt that the top graduate economic programs are an excellent choice for those who have the temperament for and interest in the field.
COMMON APPLICATION AND ADMISSION QUESTIONS
There are several requirements that must be fulfilled when applying for the top economics masters programs. Most master's programs in any discipline only accept those who already have a bachelor's degree in a related field. The bachelor's degree proves to the graduate program officials that you have what it takes. They will know you can spend many years studying a single subject and the discipline to finish a difficult series of tasks.
Bachelor's degrees in a related field provide students with the foundational knowledge required to dig into the more advanced subjects.
Certain programs may have combined bachelor's/master's pathways. In these, a student can earn a bachelor's degree and proceed directly into master's studies. This often results in spending less time on schooling and saving money in the long run.
These programs also require students to earn both degrees from the same university. They are not open to those who already hold a bachelor's degree in another field.
You'll need to submit all previous transcripts and several letters of recommendation. Transcripts must demonstrate a high GPA. Targets often hover around the 3.0 mark. Keep in mind that most master's admissions teams look for candidates with higher than average GPAs to fill their seats. Earning as high a GPA as possible as an undergraduate is a great way to tilt the acceptance odds in your favor. If your GPA wasn't the best, remember that you can take additional courses after graduation to boost your GPA.
You'll also need two or three letters of recommendation from former teachers or employers. These vouch for your skills and commitment to your goals. These letters should always be accompanied by a resume and any relevant work experience. This will demonstrate expertise in economics or a related field, such as business. When it comes to master's programs of any type, making yourself stand out from other graduate candidates is key. There are often only a limited number of slots in any given graduate program. Providing work experience or other real-world accolades can boost your chances of acceptance beyond your competitors'.
Most graduate programs require a high-enough GRE score. The GRE is a series of standardized tests that measure applicants' intelligence in a few key ways. Their verbal and quantitative reasoning, analytical writing, and critical thinking skills are all tested with the GRE. This can be taken on a computer a few times within a 365-day window. Applicants have multiple opportunities to get their scores where they need to be for their school of choice. Be sure to research the requested GRE scores of your ideal program beforehand. That way, you know what to focus on as you study for the test.
WHAT ABOUT FINANCIAL AID AND SCHOLARSHIPS?
Earning a master's can cost quite a bit of money. There are multiple avenues of financial aid to pursue if you need assistance.
First and foremost is the FAFSA. This is the annual application for federal financial aid. All college students must fill this out prior to the start of each academic year. The FAFSA is the only ticket to certain high-value federal grants and loans, like the Pell Grant. There are also subsidized federal loans. This means the government pays the interest accrued while the student is enrolled in school. They are also only accessible via the FAFSA. It's imperative that you fill this out each year. Your need is decided based on your economic bracket. You'll have a better chance of receiving grants or loans if you earn less money.
Second, many universities and select colleges within those universities have program-specific scholarships or grants. These are only open to students of those colleges. Many economics programs are offered through universities' schools of business. Be sure to check out the web pages of each school that your program is a part of. Investigate their financial aid options. These grants or loan programs are often funded by alumni networks or generous donors to the university. They may be more lucrative than federal assistance. These scholarships often have certain essay or internship requirements attached. They can be of excellent help to any student who's strapped for cash.
Many economics majors go into business after graduation. Those who do well for themselves often give back to the university where their path to success began. This is why you'll find many economics programs boasting of their excellent financial assistance options.
You should also investigate teaching assistantships. These are valuable because they trade your work for some or all of your tuition. Such programs require students to set aside about 20 hours per week. You will help one of the professors in the program with grading or other school-related activities. In exchange, tuition is often 100% covered. Assistants often also receive a stipend to cover living expenses. Some of the best teaching assistantships even come with health insurance options. This is another excellent financial boon. Health insurance can be very expensive for young adults in graduate school.
Many economics programs have avenues to connect you to companies that need intern assistance for their day-to-day operations. Some of these internships may pay for some or all of a student's tuition in exchange for work. Internships are valuable for networking purposes and for securing a position after graduation.
HOW MUCH CAN I MAKE WITH A MASTER'S DEGREE IN ECONOMICS?
It might cost a bundle to earn a master's degree in economics. But the good news is that the potential return on the investment is high. There are two big careers sought after by economics majors that require a master's degree. These are an economist and political scientist. The latter of the two is more often filled by professionals with specific degrees in political science. Still, both of these careers are open to those with master's degrees in economics. Both make more than $100,000 per year, on average.
In 2022, economists' median pay was $105,630, and a 13 % growth rate is projected for the next 10 years. That's according to the Bureau of Labor Statistics. This position of economist is going to become more necessary as time goes on.
Economists are also in demand with the government. Deciding state or national budgets is of tremendous importance. Securing a federal economist job is an excellent pathway to job security and plenty of benefits.
Political scientists earn a median annual salary of about $122,510. Many political science positions are held by those with degrees economics. They have the experience to solve big problems and identify trends and issues that affect the political landscape each year. Political scientists can find employment with the government at both the federal and state levels. Or they may be hired by political candidates seeking office. Those candidates employ political scientists to help fine-tune their campaigns. They ensure that they stand the best chance of earning the majority's vote.
Political scientist positions are growing at about 9% per year. This is as fast as typical job growth for professions requiring a graduate degree.
With a master's degree in economics, you can also become a survey researcher. This is a much more analytical position. It doesn't carry the large paycheck that the previous two jobs do. But it can be rewarding for those with more academic interests. Survey researchers earn a median annual salary of about $59,740.
Even economics-focused jobs that only require a bachelor's degree can be more lucrative for those who hold a master's degree.
Financial analysts, for example, earn a median annual salary of about $81,410. This position only requires a bachelor's degree. There's only a 6% growth rate projected over the next 10 years. That means it's important to distinguish oneself from other candidates. Having a master's degree demonstrates that an applicant has experience and academic knowledge to bring to bear on any problem or task. This makes them a more attractive hire.
WHAT ARE SOME NOTABLE FACTS OR STATISTICS ABOUT MASTER OF ECONOMICS DEGREES?
Being able to distinguish oneself from other economists is more important than ever. Consider that 45% of economists already hold master's degrees, while 32% have a doctoral degree. Only 23% have only a bachelor's degree. Earning a master's in economics is almost a necessity if you are serious about the profession.
Most competitors will have the same level of education, or more. Even positions that only require a bachelor's degree, like financial analysts, have many master's degree holders in their workforce. One-third of financial analysts hold a master's degree. The majority (51%) hold a bachelor's degree. This majority will often shift toward those with master's degrees as more and more people pursue ever-higher educational levels.
There are lots of ways to make a degree more attractive to employers. The very process of earning a master's in economics has a hidden benefit. It helps applicants stand out from the crowd. Studying economics at the graduate level can prepare students for various certifications or licenses. These can be used to bolster their careers or open new job opportunities. Check with your university to see if it offers any certificate programs.
Typical certifications that economics graduate programs can prepare students for include:
Certified Business Economist
Chartered Economist
Chartered Financial Analyst
Certified Economic Developer.
These certificates can be quite valuable. Certain higher-quality firms and companies will only fill economist positions with those who also hold several of the above certifications.
Check out our list of the 10 best economics graduate programs!
MASTER OF SCIENCE IN ECONOMICS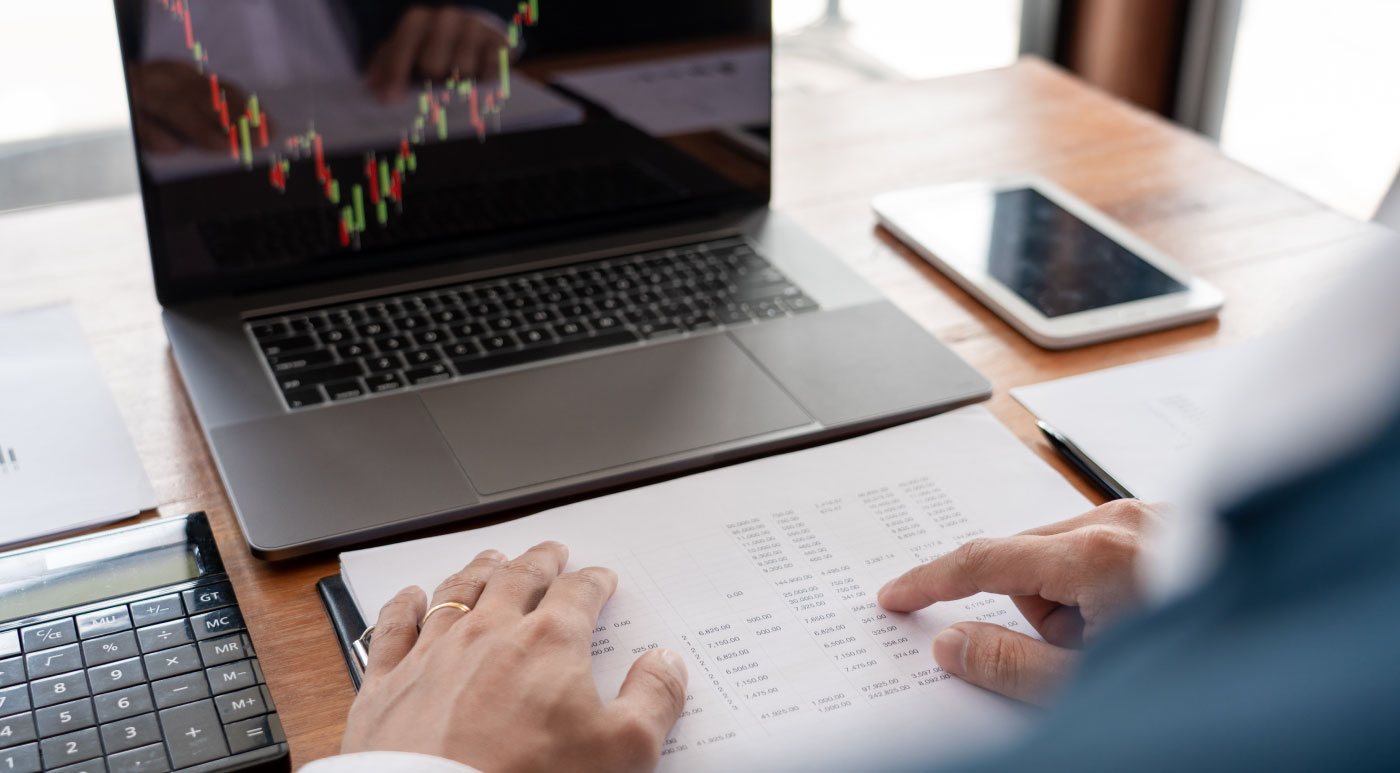 As the oldest public institution of higher learning in the state, Texas A&M has been educating its students since 1876. It's located in College Station. This city is close to the center of the metropolitan triangle that makes up the heart of Texas' commerce and development: Houston, Dallas, and Austin. Anyone who attends Texas A&M will be within a two-hour drive of each city. A&M is a university that attracts talent from across the state. It allows students to live and work in surrounding cities without having to spend extra money on campus housing.
You will find one of the top economics graduate programs here. The economics graduate program is overseen by the College of Liberal Arts. The resulting degree is a Master of Science, rather than a Master of Arts. This suits the university's general focus on practical and scientific degrees and professions.
Texas A&M offers students two pathways for earning an MS in economics. The thesis pathway is the more traditional of the two. It includes a focus on economics research and creative exploration. The non-thesis track offers a choice between two concentrations: Financial Economics or Financial Econometrics.
Regardless of track, students are assigned an advisory committee of at least three graduate faculty members. They can advise them on their thesis or coursework pursuits. All students' study plans are completed before beginning the program. Then they are able to jump right in once the semester starts.
The thesis option includes 32 credit hours. Some of these are fulfilled via the research and thesis development required for graduation. Thesis-track students must maintain continuous enrollment in the university until they graduate. Non-thesis track students may stop and start with a bit more freedom. Both tracks allow up to seven years for degree completion. This is plenty of time, even for working students or those with families. The non-thesis track requires 36 semester credit hours. A maximum of 12 credit hours may be transferred in from another university. Or they can be from Texas A&M classes taken as part of a bachelor's degree program.
MASTER'S DEGREE IN ECONOMICS
You'll find another one of the best economics masters at the University of Wyoming. The University of Wyoming's MS in Economics gives students the background they need to succeed in both economic theory and economic analysis. The curriculum is designed for future economists in both private industries and positions with the federal government. It allows students the flexibility to terminate their studies after graduation. Or they can continue for a Ph.D., if they find that research and academia suits their interests.
Wyoming offers courses from a variety of fields. Within those fields, students can choose to generalize or specialize in one or two subsections depending on their career ambitions.
Concentration areas include:
Environmental and Natural Resource Economics
International Trade
Industrial Organization
Development Economics
Behavioral and Experimental Economics.
UW allows students to pursue either a thesis or a non-thesis track for graduation. The thesis track consists of 27 credit hours of coursework plus research and thesis development. The non-thesis track consists of 30 credit hours of coursework. The non-thesis track still requires students to complete a shorter paper. This is to demonstrate their expertise and understanding of the work completed on the path to graduation. Students who have the time and resources available to dedicate to the program can complete it in as few as three semesters. Most complete it in four semesters, or across two years.
Getting into this flexible program is a little easier than several competing programs. Applicants are not required to submit letters of recommendation. Two or three will bolster the odds of being accepted. No resume is required either. Any relevant work experience will be welcomed.
UW hosts Skype interviews with promising candidates after the initial review of their application materials. They are similar to a professional job interview. These meetings determine applicants' suitability for the program. The department also offers several funding assistance programs for students who show strong promise or who have been to the university before.
UW's alumni network is almost as valuable as the degree itself. Students are eligible to join a nationwide email list. They can work with other UW graduates who've already found careers with organizations across the country. UW also fosters a strong sense of collaboration and research. The university's economics department specializes in four broad areas of economics research. This is one of the best schools to attend for anyone who is unsure if they wish to stop with a master's degree or press on to a Ph.D.
MASTER OF ARTS IN ECONOMICS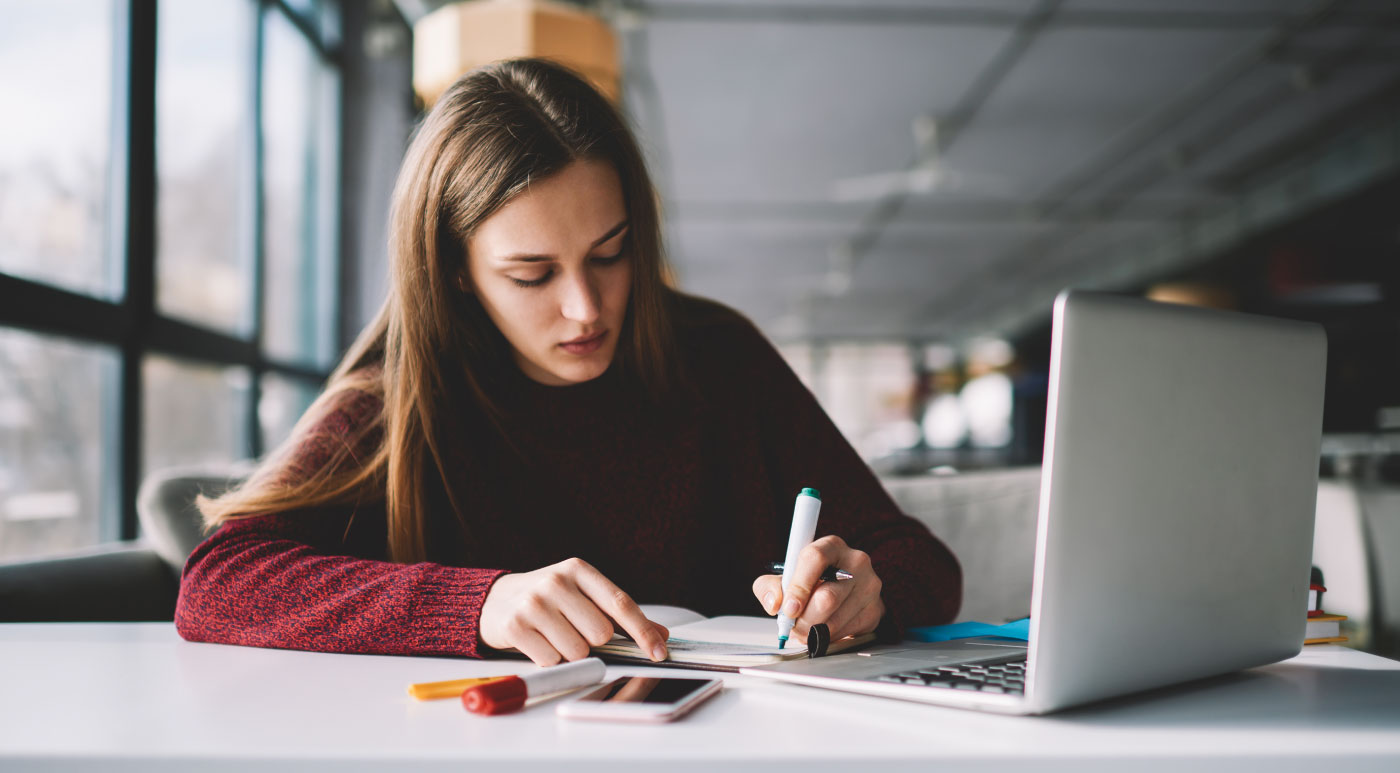 The University of Texas at Austin's MA in Economics is rigorous and developed to fulfill STEM categorical requirements. In this best economics masters, students can take advantage of STEM scholarships or internship opportunities. That is despite the program culminating in a Master of Arts degree.
Applicants are not required to hold an undergraduate degree in economics. The department does prefer all applicants to have a strong quantitative background. It accepts students with majors in mathematics, statistics, and similar subjects often. Three letters of recommendation are required. So is a resume demonstrating some amount of experience and a statement of purpose. Application deadlines fall only a few months before the semester begins. Applicants are only accepted once per year.
The program offers three pathways to graduation. The accelerated track allows students to attend classes from July through May of the following year. This results in degree completion in only 10 months. Those who attend this track complete 10 3-credit hour courses for a total of 30 credit hours. Two courses are completed during the first summer semester. The following fall and spring semesters require four courses. This non-thesis track is an ideal option for those looking to earn a master's degree as quickly as possible.
There are also 18- and 24-month degree tracks. These, too, begin in mid-July. They are completed in either December of the following year or the May of the year after that. Both tracks require 30 credit hours. No thesis is expected. Instead, the longer tracks have courses spaced more even. This allows students to complete the degree at a slower pace. These are ideal choices for students who must work or take care of a family while attending school. Each track to graduation culminates with the option for an internship and a macroeconomics course.
UT Austin doesn't offer much in the way of financial aid opportunities or teaching assistantships. However, Austin is one of the most inexpensive cities to live in while attending a top graduate program. This is due to several factors, but the affordable housing, amenities, and driving distances required to attend the university all combine. They create a cheap housing situation for graduate students. Austin is also an excellent city in which to work or find an internship while attending school. It's an all-around pleasant locale. It's free of harsh winters and full of interesting places for social gatherings. U.S. News & World Report ranks it at No. 2 on its list of the Best Places to Live.
MASTER OF SCIENCE IN POLICY ECONOMICS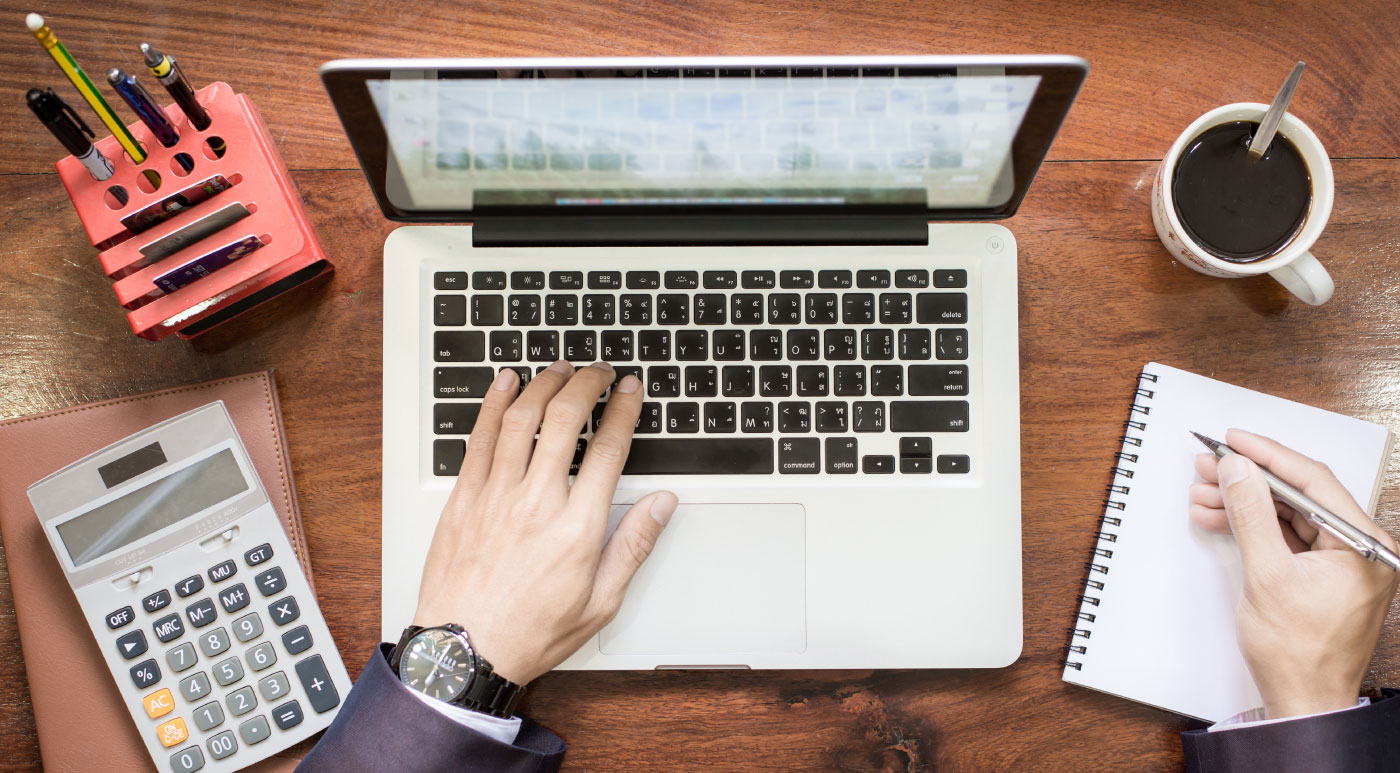 Another one of the country's top economic grad schools can be found at the University of Illinois at Urbana-Champaign. University of Illinois at Urbana-Champaign's economics program doesn't concentrate on the discipline in a general sense. It emphasizes the narrower field of policy economics. This field is most often used by administrators and economics researchers. It's an excellent degree for those interested in pursuing either career path. The program is designed to help potential Ph.D. candidates explore their taste for research. It can help them determine whether they want to continue academic pursuits after graduation or terminate their studies with the MS degree. Students must decide if they want to pursue the program under a strict time limit, however. Applications are only accepted for entrance during the fall term.
UIUC's economics program consists of 40 credit hours. It offers three tracks and schedules for completion. Motivated students, or those with ample time on their hands, can complete the degree in as little as one year. Most students opt for the 1.5- or 2-year completion tracks.
Regardless of track, students complete courses in:
microeconomics
macroeconomics
econometrics
economic statistics.
These make up 16 of the required 40 credit hours. The remainder can be electives and courses from a dedicated economic specialization. UIUC offers 10 areas of specialization. These include:
Advanced Econometrics
Law and Economics
Labor Economics
International Economics.
This is an excellent program for students who know what sphere of economics they want to focus on. The majority of courses come from students' chosen specialization, rather than a shared pool of classes.
The program has several quirks and benefits that make it stand out from other graduate economics programs. All students, regardless of background, must complete an orientation program. It includes a rigorous math course, to ensure that everyone starts on the same foot. The program also includes six "field trips" every academic year that take students to various financial institutions or state and government agencies. There, they can observe the working environment of their potential future profession first-hand. The longest of these is a 5-day trip during spring break. It alternates between New York City and Washington, D.C.
UIUC's student culture is vibrant and welcoming. The campus is set upon rich, well-maintained land. There are ample parks and recreational areas. This outward beauty is mirrored by the achievements of the university itself and its high accolades. UIUC has many amazing inventions and discoveries. These include the development of the first graphical web browser. It is ranked as the No. 14 Best Public University, according to U.S. News & World Report.
MASTER OF ECONOMICS/MASTER OF SCIENCE IN ECONOMICS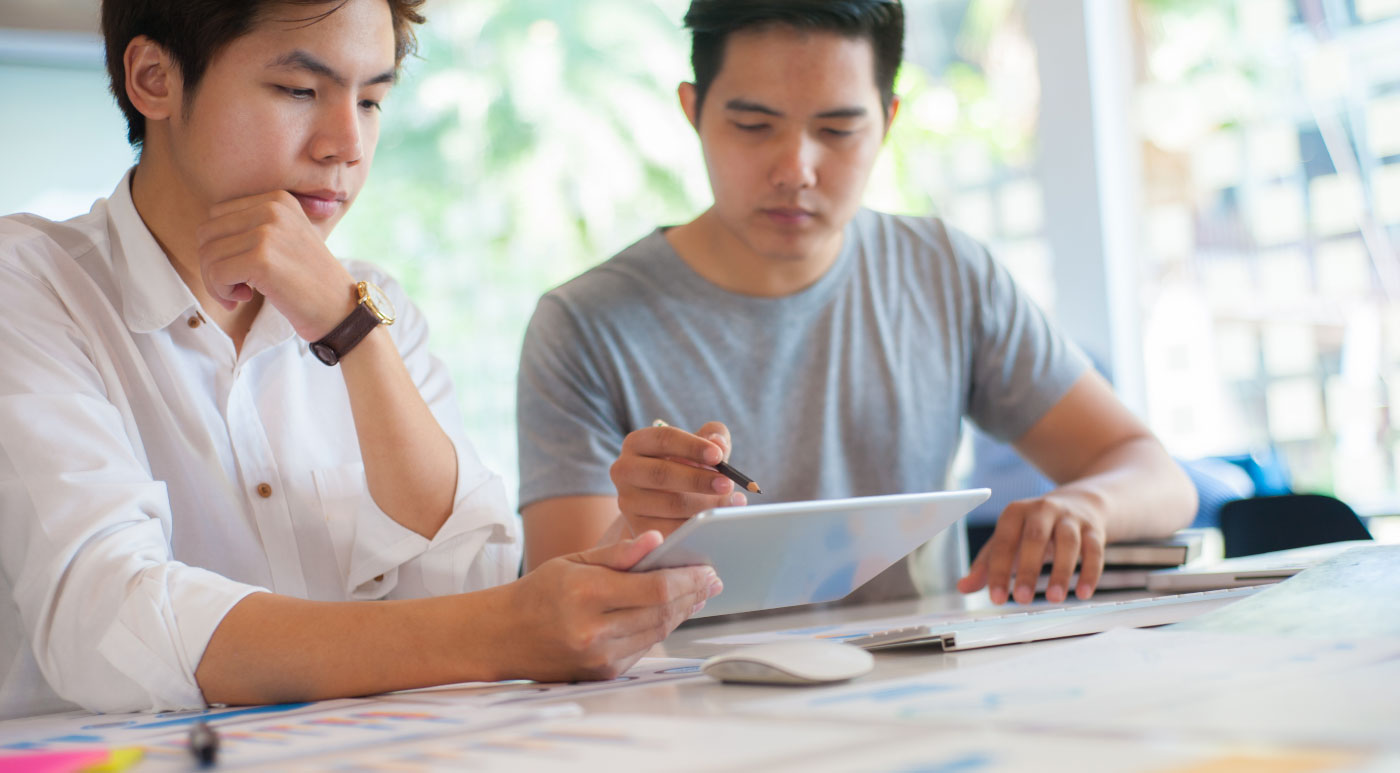 Some of the best MA economics programs are at North Carolina State University. Students in North Carolina State's Master of Economics program can pursue the degree with an "applied focus". They enter a terminal master's track. Or they can complete a degree more suited for theoretical economics. This is meant to prepare them for Ph.D. work in the discipline. The terminal master's track can be completed in as little as one year. Most students complete it in 18 to 24 months.
All master's students complete six elective courses from four concentrations:
International Development and Trade
Financial/Macroeconomics
Economic Policy
Natural Resource and Environmental Economics.
This master's degree focuses on practical economic concepts and applications. It is the perfect degree for students who want to head straight into the workforce after graduation.
The Ph.D.-prep master's track is designed for students who know that they will continue on to doctoral studies. It can also be completed in as little as one year. It boasts the same concentrations as the terminal degree track. It requires the completion of a thesis after completing all other coursework. The thesis requirement can count for up to six credit hours toward a student's electives. It is met once they pass the final oral exam and thesis defense. This track results in a Master of Science in Economics degree. That is rather than a Master of Economics (MR) degree.
NC State offers a unique opportunity to current or future undergraduate students of the university. Its Accelerated Bachelor's/Master's (ABM) program in economics is open to exceptional undergraduates. You can complete certain master's requirements while finishing your bachelor's classes. You can earn a master's degree within 12 months of a bachelor's. It is an excellent way to trim both the time and costs required to earn an advanced degree. Applying for the program must be done very early relative to graduation.
NC State is dedicated to its students. It offers them as much flexibility as possible. This an excellent school for all types of economically inclined students. You will interact with peers on both professional and research trajectories as you move toward graduation. NC State is home to a low (14:1) student-to-faculty ratio. It has been ranked the No. 1 Best Public College in North Carolina, according to Money. Students also enjoy access to NC State's innovative Hunt Library. This amazing structure offers students assistance with everything from research needs to laptop rentals and 3-D printing.
MASTER OF SCIENCE IN ECONOMICS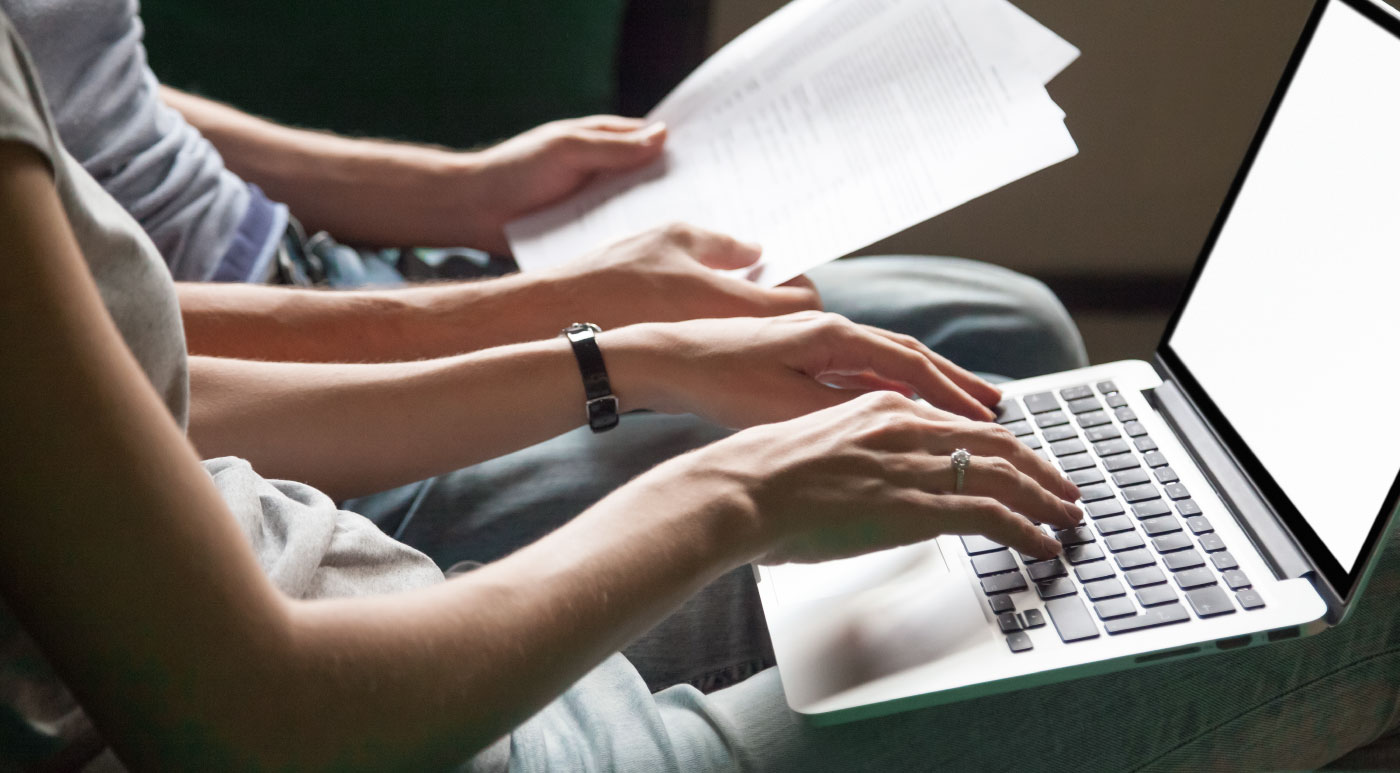 Georgia Tech offers an MS in Economics in one of the top economics graduate schools. It has a curriculum that combines research goals and hands-on learning. The curriculum is built from a multidisciplinary pool of classes. It allows students to select a majority of their electives from certain concentrations. You can tailor your degree to your goals. The program can be completed in one calendar year. That's if a student takes classes during the summer semester. The degree can also be completed at a slower pace. There is a flexible, part-time track that's ideal for working adults or those with busy family lives.
This 30-credit hour program and has a built-in schedule to accommodate the one-year completion target. It begins with four core courses, in:
macroeconomics
microeconomics
statistical methods and probability
econometric analysis/modeling.
Students can pursue a coursework-only option toward graduation or an internship option. Those who secure an internship that is approved by their advisors may apply for it to count for three elective credit hours above the 6000 level. Other electives may be taken from Georgia Tech's other colleges. These courses must be approved by an advisor before they can count toward the degree. This degree of flexibility and independence isn't reflected in most graduate economics programs.
The program is taught by faculty who research their areas of expertise. They specialize in several different aspects, including:
international economics
industrial organization
environmental and energy economics
applied econometrics.
These teachers are both instructors and study plan advisors. Learning which areas various faculty members specialize in can help students to network. They can learn about areas of research before they commit to one themselves.
Students may qualify for partial tuition waivers that are handed out every year by the university. The exact amount waived by these grants changes from year to year. But all students are eligible to apply for them at the start of each term. This is an excellent way to eliminate some of the hefty costs of graduate school.
Those who complete Georgia Tech's program find it well worth the effort. That's in terms of educational and professional value. The school is ranked as the No. 5 Top Public University by U.S. News & World Report. Many of its graduate programs are ranked by the same organization among the top 20 in their categories. This academic excellence is complemented well by Georgia Tech's phenomenal Atlanta campus. It's a beautiful space with lots of recreational centers and outstanding sports stadiums. There is also a university-specific public transportation system. It's easy to get around using the buses provided by the university. Outside of class, there's lots to do. You can join some of 400 student organizations or one of Georgia Tech's major sports teams.
ECONOMICS MASTER'S PROGRAM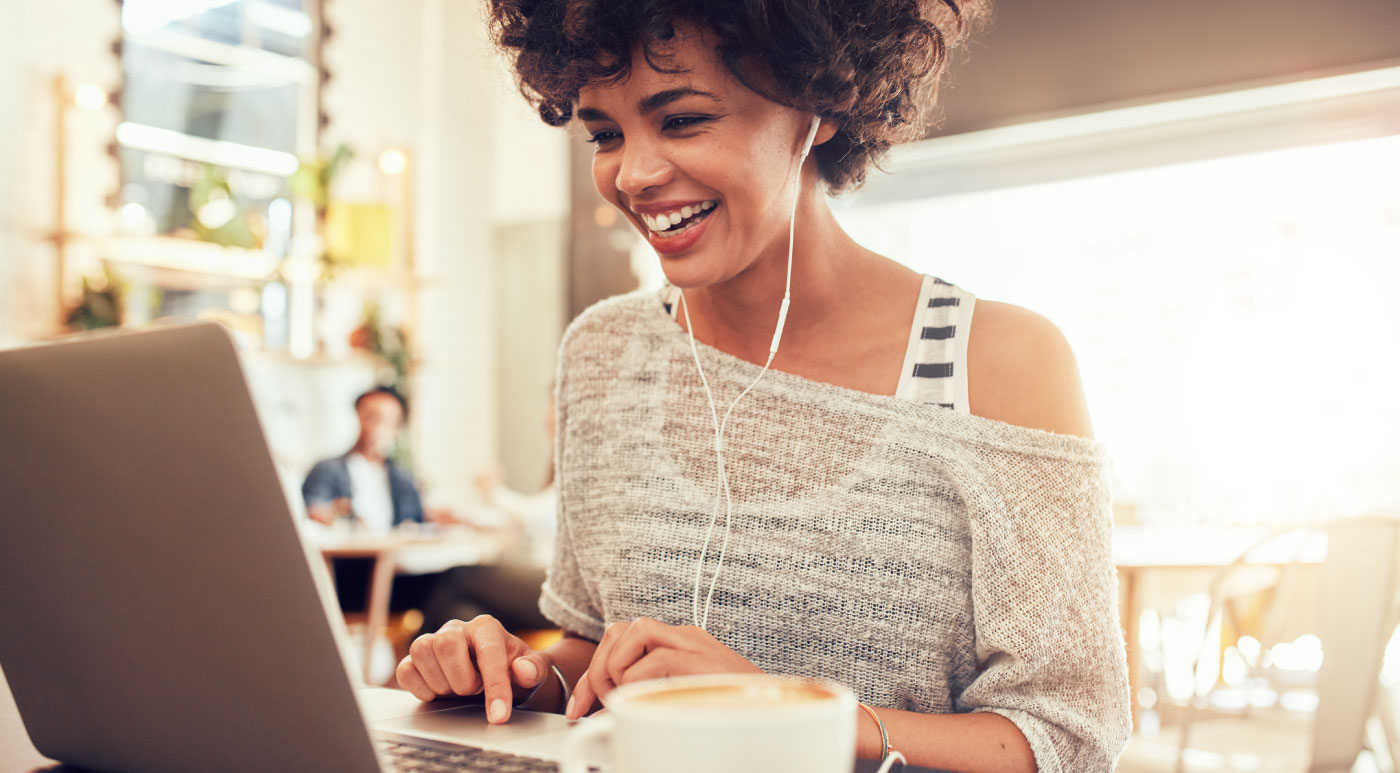 The University of Wisconsin-Madison is another top pick in our graduate economics rankings. This school has taught students for 168 years.
This is the No. 15 Best Public University in the World, according to U.S. News & World Report. UWM has an expansive, well-maintained campus. Its home to 900 student organizations. The campus is close to historic Madison State Street. This is home to a frequent farmer's market, and a musical nexus at Memorial Union Terrace.
Back on campus, UWM's Department of Economics has a dedicated Career Services Center. Any graduate student concerned about their career prospects after graduation should pay it a visit. Make use of the center's professional expertise. They can get grads in touch with the university's alumni network. They can also help them find job and internship opportunities in the area.
UWM's Economics Master's program is a terminal degree path. It is not intended for students wishing to pursue doctoral work or to secure a research position. It is, however, a perfect fit for students who want to enter the economics field as a professional. It's also a good fit for those who want to make themselves a more attractive candidate for higher-paying economics positions. The program emphasizes econometric training. This aspect of economics focuses on the application of statistics to economic data. It can help to determine relationships and form analyses. It prepares students to understand the statistics in economic models and to translate that information for others.
The program has specific course requirements for all applicants. These include classes in all the major economics cornerstones. Those who've completed an undergraduate degree in economics will be better positioned for acceptance than students with related degrees. Application deadlines fall twice per year. They correlate with the beginning of the spring and fall semesters.
Other requirements include a writing sample and three letters of recommendation. You also need high GRE scores and a GPA above 3.0. Students complete seven courses in:
econometrics
microeconomics
macroeconomics
mathematics/statistics course.
Three electives follow, totaling 30 credit hours over four semesters. The electives include advanced subjects with more specific focuses, including:
game theory
the economics of health care
issues of international finance
the economics of growth.
UWM allows students to complete the program within three semesters. That's if they can demonstrate acceptable time management skills. They must also receive approval from their advisor.The degree does not require a thesis or a capstone project. Completing the coursework fast leads to faster graduation. Most students complete the program within two years. The university considers the program to be a full-time commitment. Students must remain enrolled every semester until they graduate. That's even if they only take one class at a time.
MASTER OF SCIENCE IN ECONOMETRICS AND QUANTITATIVE ECONOMICS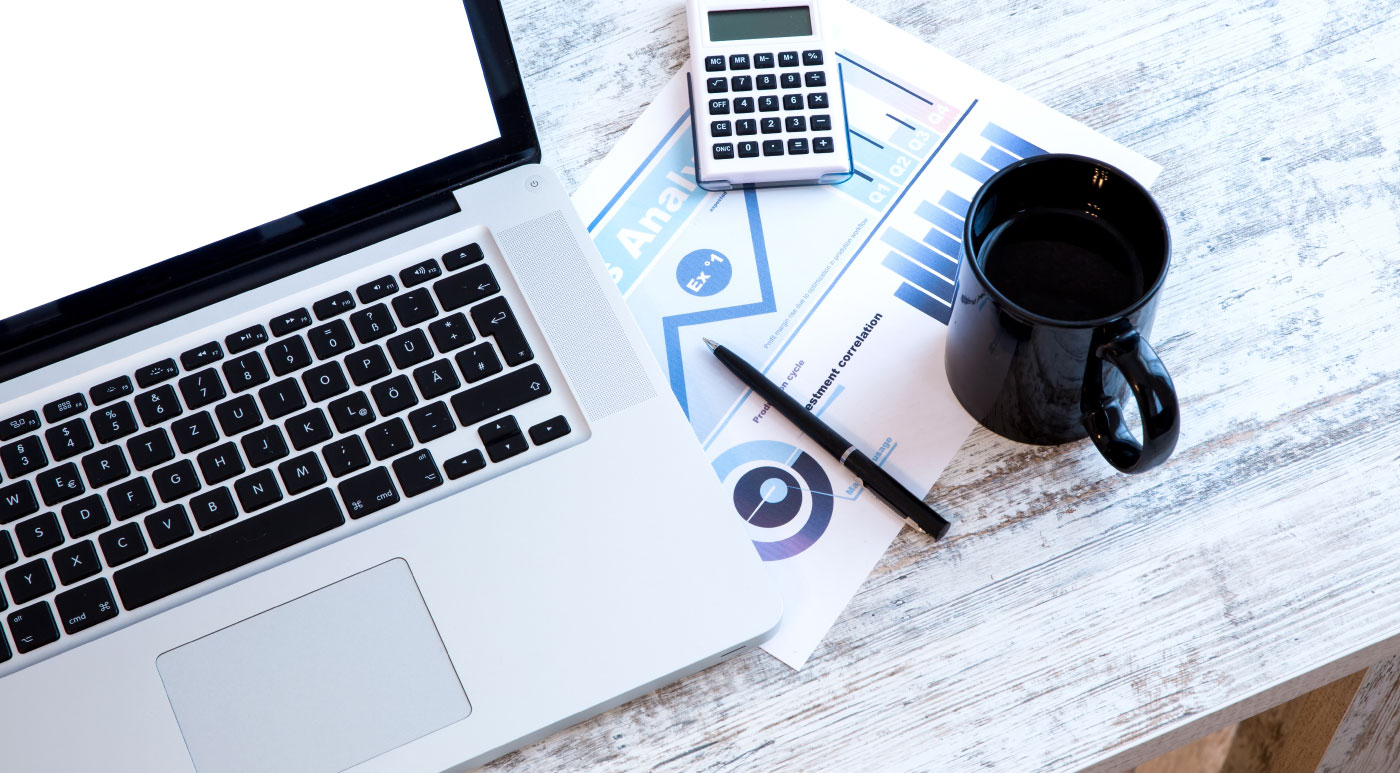 The University of Arizona offers a STEM-qualified economics program. It's ranked as the No. 2 program among departments in business schools. That's according to U.S. News & World Report. The school as a whole reflects this level of excellence. The Princeton Review named UA one of the Best Value schools for 2019. It's ranked as the No. 25 public research institution. That's according to the National Science Foundation. UA places a strong emphasis on both research and practical education. Both of these are reflected in its top economics graduate programs.
UA's MS in Economics program is for students who want to head straight into a professional career. It's also for those who might wish to pursue a Ph.D. in the future. The program helps develop a foundation in:
econometrics
behavioral economics
microeconomic theory
empirical microeconomics.
It features a curriculum of 30 units. These are completed over 12 months. All students begin their studies with two online courses during the summer semester. The following fall and spring semesters contain four courses each.
All students complete five core classes ranging from mathematical economics to microeconomic theory and econometrics. Then, they choose from several electives. These electives allow students to specialize their degree. They let them pursue their individual interests. Electives include:
Market Design
Energy Economics
Industrial Organization
Labor Economics.
Students designate the focus area that will appear on their diploma. UA's curriculum has a strong analytical and empirical focus. This makes it valuable to those who want to attain higher-level economist positions in either the government or private sector. One final interesting aspect of UA's economics program is its proximity to the Economic Science Laboratory. It was founded by Nobel laureate Vernon Smith. The Laboratory is at the cutting edge of economic research. It is well-positioned for economics students who wish to pursue a Ph.D. or join economics academia. Many of the program's faculty also spend time at the lab.
UA's program allows students to pursue dual degree options. These options make it possible to link one's expertise in economics with other focuses.Possible dual degree subjects include:
business administration
data analysis
marketing
accounting
business analytics
finance.
These options pair well with economics. Much of the coursework is shared or has mutual relevance. The dual-degree program is intended to be completed in 2.5 years. That's regardless of which additional degree a student opts to pursue. Students must receive advanced acceptance into each program. They can also use the dual degree path to accelerate the path to a doctoral degree.
MASTER OF ARTS IN ECONOMICS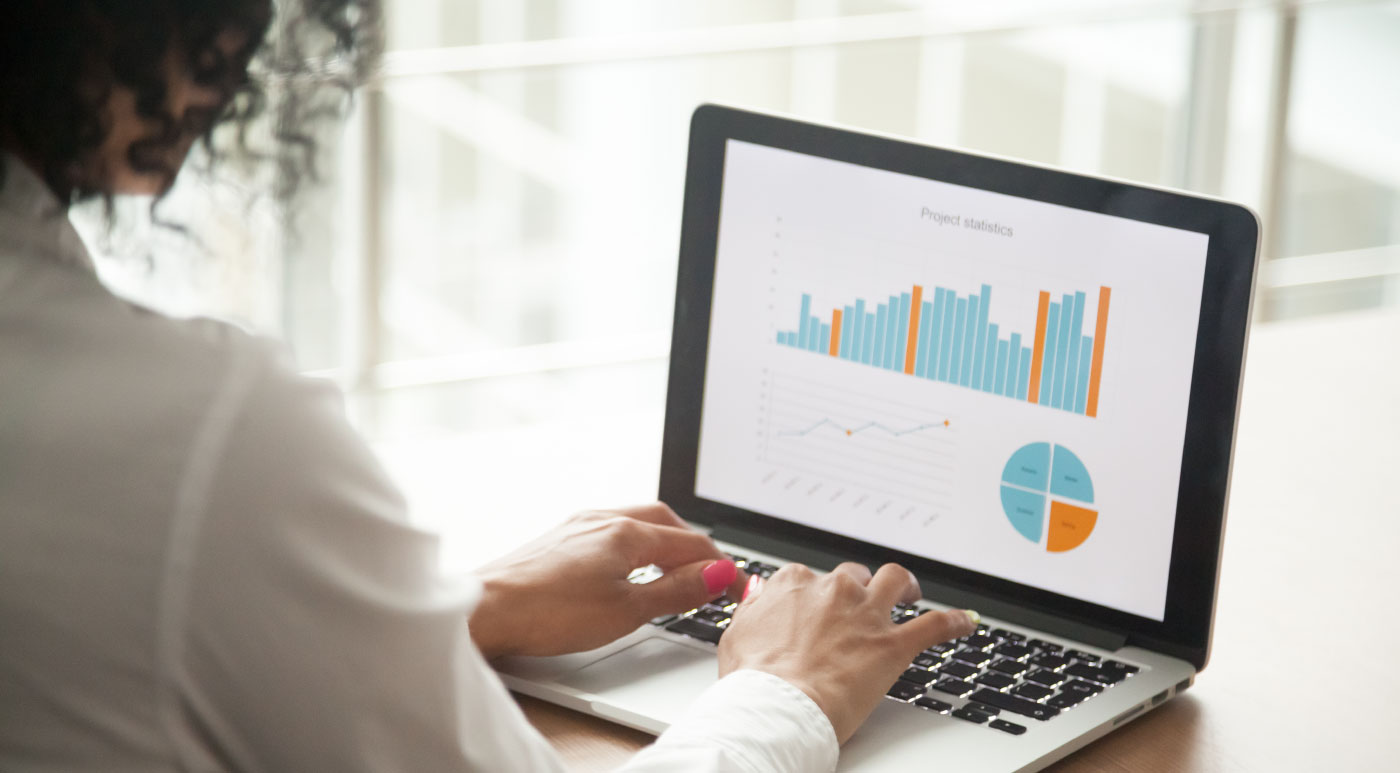 Stony Brook University's Department of Economics offers a unique program that holds a distinct place among the best MA economics programs. It does not require applicants to have a prior background in economics. The first-year course selections teach the fundamentals of economics to everyone. Those with a background in economics can progress more quickly through the curriculum. A research-oriented degree, Stony Brook's program prepares students for careers in research institutes and academia. A career in the private sector is still a viable option.
All students must attend the program full-time for the first year. The second year and any subsequent years can be completed at a part-time pace. This can help to accommodate work or family life needs. This is because the first-year courses form the foundation for the rest of the program and must be completed fast. This is to enable specialization and personal elective selections later.
At the beginning of the second year, students choose between a basic or advanced program. The basic program can be completed in three semesters. It has 11 courses in total. It culminates with a capstone project. There is also an advanced course in econometrics. The advanced program has 14 courses. It is completed in four semesters. It also requires a capstone project and an advanced econometrics course.
The major difference between the tracks is this. The advanced pathway includes an additional semester. This enables students to specialize in an economic concentration. This concentration is represented by a paper written about the specialization. It is noted on the diploma. A concentration like this could make a student more attractive to an employer for a particular position. Of course, that depends on the specialization. Available concentrations include:
Game Theory
Demographic Economics
Health Economics
Advanced Labor Economics Theory.
Upon completion of the MA, students can continue on to the school's Ph.D. program without taking any extra preparatory coursework. These students are also considered for funding for the following two years of their education. After the first year of study, students can take comprehensive exams in the major fields of economics. This is to see if they qualify for Ph.D. studies ahead of time. This practice also allows them to apply for the Ph.D. program multiple times before graduation. That way, there is no months-long gap between classes.
The program's application process can be intense. There is only a single start date, in the fall semester. There are a very limited number of spots available. This is, in part, due to the inclusion of several teaching assistantships. There are a handful of full and partial tuition scholarships. Applicants to Stony Brook's program are competing for the quality of the education. They are also competing for the financial assistance available to those who are accepted. Teaching assistantships are only available to full-time students. Most other teaching assistantships are similar. They require a graduate student to perform normal TA work. Stony Brook's assistantships sometimes include research or administrative positions and responsibilities. Stony Brook's tuition scholarships are few. Those who are accepted should be sure to apply quickly before the money is gone.
MASTER OF ARTS IN ECONOMICS
Since graduating its first class of 55 in 1866, the University of Kansas has served as the state's flagship university. It boasts a beautiful wooded main campus. It is located in the progressive city of Lawrence. KU is a university worthy of interest for all major fields and disciplines. Its Master of Arts in Economics focuses on big-picture understandings of the subject. The graduate program emphasizes understanding the underlying systems that govern commerce and trade. These emphases make it one of the best graduate economics programs for students who are interested in research. It's also great for those who are interested in developing their own theories on the subject. The core areas of study are econometrics, microeconomics, and macroeconomics.
The program accepts applicants both with and without backgrounds in economics. It consists of 30 semester hours of graduate work. Nine of these are spent in three core classes. Eighteen of the remaining hours are in economics. 12 hours of the total may be allocated to related areas. This is to allow students to specialize within the degree or to explore ancillary interests.
Students choose whether to pursue a thesis or non-thesis track. The thesis track counts six hours of thesis research and development toward the 30 total semester hours. The non-thesis track consists entirely of coursework. At the end of each track you must pass a written examination during their last semester of enrollment to demonstrate proficiency in applying economic theory.
Most students complete the program within two years. Those without an economics background may take longer to fulfill certain prerequisites. The program does require that all applicants have completed a statistics course prior to enrollment. KU's economics program also accepts students for fall, spring, and summer semesters. There are multiple opportunities to begin the program. That's even for those who cannot follow the traditional schedule.
KU's economics program is superb. But its funding opportunities for graduate students are of particular note. Its Office of Graduate Studies compiles recent funding sources for current graduate students. This is a great resource for tracking down fellowships or grants from specific organizations or donors who may be interested in facilitating a student's education.
KU awards $232 million in financial aid each year. It hosts several spaces on its website for scholarships for specific student groups. There is also a collection of scholarships from outside sources. KU allows for work-study programs from federal employers and the State of Kansas. Some of these programs may be able to help students avoid excessive debt while in school. The Federal Work-Study program allows students to work an on-campus job. They can earn money toward their education by fulfilling duties to the university. This is a subsidized program, too. It is just one of many financial aid opportunities awaiting new students at KU.
OTHER NOTABLE PROGRAMS
#11. University of Missouri
Location: Columbia, Missouri
Degree: MA in Economics
Net Price: $12,809
#12. Stanford University
Location: Palo Alto, California
Degree: Master of Arts in Economics
Net Price: $25,862
#13. West Texas A&M University
Location: Canyon, Texas
Degree: Master of Science in Finance and Economics
Net Price: $13,806
#14. University of Maryland
Location: College Park, Maryland
Degree: Master's in Applied Economics
Net Price: $23,099
#15. University of Kentucky
Location: Lexington, Kentucky
Degree: Master of Science in Economics
Net Price: $12,360
#16. The University of Utah
Location: Salt Lake City, Utah
Degree: Master's Program in Economics
Net Price: $13,192
#17. University of Houston
Location: Houston, Texas
Degree: Master in Applied Economics
Net Price: $19,521
#18. George Mason University
Location: Fairfax, Virginia
Degree: Master of Arts in Economics
Net Price: $28,890
#19. George Washington University
Location: Washington, D.C.
Degree: Master of Arts in Applied Economics
Net Price: $62,110
#20. Lehigh University
Location: Bethlehem, Pennsylvania
Degree: Master of Science in Applied Economics
Net Price: $34,000