Ready to find your ideal master's program?
www.mastersprogramsguide.com is an advertising-supported site. Featured or trusted partner programs and all school search, finder, or match results are for schools that compensate us. This compensation does not influence our school rankings, resource guides, or other editorially-independent information published on this site.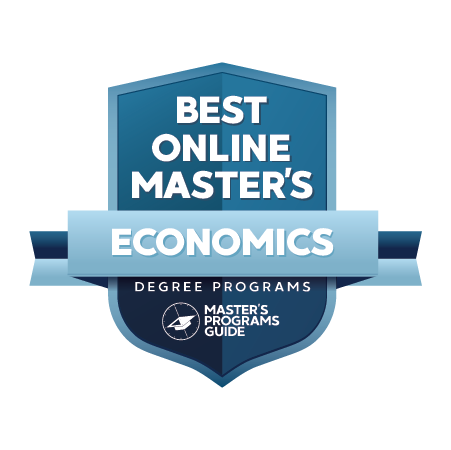 The national economy plays a role in everyone's life, and it is a part of our world that is constantly monitored by institutions like stock exchanges, the Federal Reserve, and the World Bank. Being able to understand trends in the economy can give a person insight into how businesses and individuals will be affected by certain decisions. It can also offer commentary on how "strong" or "weak" one currency is against another. There are also many specific elements of economics. More well-known topics among these are macroeconomics and microeconomics, but there are also people who study environmental economics, the economics of information, and political economics. On the world stage, economic development, especially in countries that are traditionally more poverty-stricken, is subject to much debate. An economist is a person who studies these topics; they may be employed in either the business or government sector and typically focus on analyzing trends in the market, conducting research, using statistical and mathematical models, and offering solutions and strategies on how best to position an organization based on the current economic situation.
A master's degree in economics prepares students to work as economists, financial advisors, and managers. When looking into these programs, it can be helpful to have a background in economics, statistics, and mathematics, though this is not necessarily required, as prerequisites vary from program to program. As students consider online programs, it is important to know that several degrees in economics are offered. First is the Master of Arts in Economics. An MA has much of a liberal arts focus, meaning that students take classes on the historical context of economics, in addition to classes that focus on economic theory. This prepares them to analyze economic policies and provide specialized feedback on them. It is also good preparation for a doctoral degree. A Master of Business Administration degree is much more business-specific, taking marketing, management, finance, and accounting into consideration. An MBA is widely applicable across business fields, but it lacks the theoretical offerings found with an MA. Lastly, one might choose to pursue a Master of Science in Economics. An MS is typically more statistically and mathematically focused and centered on economic models, trends, and theory.
Regardless of the degree type, many universities require a thesis or project option as part of the graduate curriculum. Others allow students to complete an internship for credit. Many programs either offer an implicit or explicit focus on economic policy, while some have more specific areas of interest, like Applied Economics, Business and Data Analytics, and Financial Economics. Depending on a student's education goals, this can provide important professional development. Also important to note are job placement rates. Universities on this list have graduates who work with the U.S. Department of Justice, Deloitte, the Federal Reserve, and the Bureau of Labor Statistics, to name just a few. Others have gone on to earn a doctoral degree upon finishing their master's work.
COMMON APPLICATION AND ADMISSION QUESTIONS
All programs require students to submit an application, undergraduate transcripts, and a resume to apply. Most are looking for a GPA between 2.75 and 3.0. Some also look specifically at an applicant's last 60 credit hours of undergraduate coursework, while others consider the transcript as a whole. As mentioned above, some institutions prefer students to have some experience with macroeconomics, microeconomics, statistics, and mathematics, though many programs allow students to take these courses during their first semester of graduate study, if needed. Additionally, a majority of universities require students to submit scores from either the GRE or GMAT. Some schools do allow waivers, if a student already holds a graduate degree, or based on an outstanding undergraduate GPA.
Other potential admissions requirements include a statement of purpose and letters of recommendation. Most schools will accept relevant transfer credits if students have started or earned another master's degree. Once admitted, students are usually able to begin studying at the next available start date. Programs on this list offer between two and six start dates per year.
Typical admissions questions revolve around the difference between an on-campus and an online degree. There is often no difference, apart from the courses' delivery format. Universities use the same faculty members to teach online and in person, meaning that students receive an identical education online to what they would have if they were earning a degree on campus. Online education comes in many forms, but the two most common are asynchronous and synchronous delivery. Asynchronous delivery means that students do not have to log in at a certain time for class meetings, and they can complete their coursework on their own schedule. Synchronous learning means that students usually meet with their classmates virtually via a platform like Zoom, and the professor delivers lectures this way, too. Regardless of the format, both are usually supported by readily available technical support, online tutoring services, and academic advisors who help students make sure that they are on track to graduate. Students have access to the university's library and its online resources as well, to help them with research. Additionally, some programs offer a hybrid option in which students take a combination of online and on-campus classes to earn their degrees. Regardless of whether students take advantage of this opportunity, if they are on campus for any reason, they are welcome to use the institution's facilities. In terms of graduation, many of these degrees can be earned in two years or less. Some of the classes are as short as 8 weeks, while others are as long as 16.
WHAT ABOUT FINANCIAL AID & SCHOLARSHIPS?
All programs on this list have financial aid available in one form or another. Every institution suggests its students fill out the Free Application for Federal Student Aid to see what federal grants and loans they may be eligible for based on their yearly income. The FAFSA has also become easier to navigate in recent years, because it now automatically imports a student's (or their parents') tax returns as part of the form, saving applicants from having to scramble to find their financial paperwork. Additionally, many institutions offer specialized scholarships specifically for students in certain programs. These usually come in the form of endowed scholarships, which have been created by a department, organization, or individual. Typically, endowed scholarships have limiting criteria, like a program or level of study, such as "a graduate student in the School of Business." Students should be sure to read through their school's financial aid website very closely to see which scholarships they are eligible to apply for. Merit scholarships are sometimes also available, depending on a student's GPA. Additionally, if a student is looking at a public institution, it is important to pay attention to whether or not the school allows its online students to pay in-state tuition or not. In-state tuition is always less expensive than out-of-state tuition. Private institutions charge the same tuition rates to all students. Lastly, active-duty service members, their spouses, dependents, and veterans can often receive some form of military discount. This may be in addition to Post-9/11 GI Bill benefits. Depending on one's situation, this can sometimes be applied to graduate tuition. Military discounts often make it possible for active-duty service members to complete their degree online from anywhere.
Another way to finance education is by reaching out to one's employer to see if the company offers some incentive or reimbursement for earning a master's degree. Employees should talk to their supervisors or human resources departments to see what partnerships, if any, exist between the organization and an institution of higher education. Students can also look into independently offered scholarships. Many students do take out loans to pay for graduate degrees, though trying to minimize this as much as possible is clearly the preferred choice.
If a student is unsure of a degree's affordability, they should talk with a financial aid counselor. These counselors are familiar with many options both inside and outside of the institution and can offer feedback that may help to make school more financially manageable. They can also give guidance if a student needs help filling out the FAFSA or applying for other scholarships that require proof of financial hardship or admission to the institution.
HOW MUCH CAN I MAKE WITH A MASTER'S IN ECONOMICS?
According to the Bureau of Labor Statistics, the median salary for an economist in 2018 was $104,340; the typical entry-level credential for this profession was a master's degree. The number of jobs for economists is expected to grow 8% by 2028, with approximately 1,700 jobs created over the next 10 years. Another potential job for someone with this degree is that of an actuary. Actuaries consider the financial costs of risks using statistics and mathematics. They are certified professionals who often work for insurance companies. The median salary for an actuary in 2018 was $102,880, and the number of positions is expected to grow 20% by 2028, which is much faster than the national average. The demand for market research analysts is also expected to grow by 20%; for this job, in particular, it would mean an increase of 139,200 positions by 2028. People employed as market research analysts make a median salary of $63,120 per year. They focus on looking critically at the sales of products or services. Another growing profession is that of operations research analyst; people in this role make an average of $83,390 per year, and the job outlook predicts a 26% growth in the number of jobs by 2028. Other jobs for those with a master's in economics include management analyst, budget analyst, and personal financial advisor.
Graduates of economics programs are qualified to work in both the public and private sectors for companies, governments, nonprofits, and other nongovernmental organizations. They are also well-positioned for doctoral studies in economics, business, or political science and joining academia. Professors made a median salary of $78,470 per year in 2018, according to BLS data. It is anticipated that there will be 155,000 more jobs for post-secondary instructors by 2028. The profession allows individuals to teach and conduct research at the same time.
Earning a master's degree in economics gives students an opportunity to apply their understanding of business and economic theory to everyday life and work. Many students in these programs work full-time and are aiming to advance in their profession and/or their company. Leveraging the skills and experience gained through a graduate education can help secure a raise or promotion after graduation, particularly in the business sectors.
As the economy informs all aspects of business, understanding it provides a crucial perspective to any organization. Outside of their professional lives, students can use their economic knowledge to analyze the stock market and invest wisely, creatively and critically managing a strong stock portfolio, which can be lucrative if done correctly. Overall, students can expect a prolific career with a firm like Deloitte, or with a government agency such as the Federal Reserve, the BLS, or the Department of Justice.
OUR RANKING CRITERIA
We have a time-tested four-part formula designed for ranking the best colleges in the nation that we'd love to share with you. We prioritize four major factors: Earnings Potential, Affordability, Student Satisfaction, and Selectivity. Reliable research and well-harvested data are the main ingredients in our recipe for success. We don't make recommendations based on personal opinions, or financial incentives. Our revenue and content are completely separate, and sponsored schools have no impact on our rankings. The only way to make it onto one of our lists is to have an incredible academic program! If you want to know more we encourage you to check out our methodology page.
Check out our ranking of the 10 Best Online Master's Programs in Economics!
MASTER OF SCIENCE IN ECONOMICS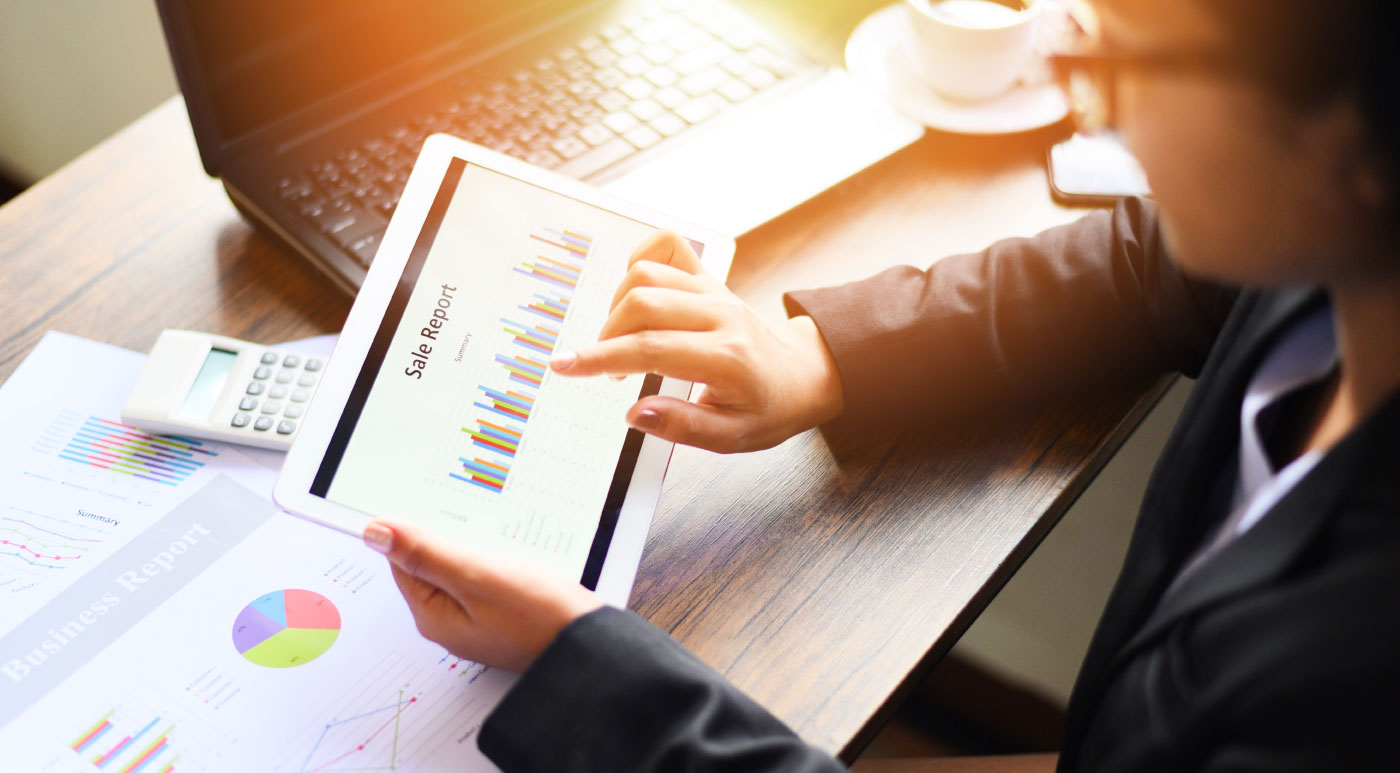 Without Abraham Lincoln, Purdue University would never have come into existence. This is because Lincoln signed the Morrill Land Grant Act in 1862, turning many public lands into colleges. As a result, in 1869, Purdue University was founded following a gift from John Purdue. Today, the university has gone worldwide with its offerings, allowing students to pick from more than 200 online and hybrid programs, including a Master of Science in Economics.
Purdue's economics department centers its curriculum on the fact that there is an increasing demand for individuals who can analyze and interpret economic data and relay that in a cohesive and understandable manner to make business and policy decisions. Students learn about forecasting economic trends and these trends' effects on pricing, stocks, production, employment, wealth, and inflation. Students learn from experts who have studied in the field and who use hands-on teaching methods to help them succeed. This includes drawing from statistical software like Stata and Matlab and mastering programming languages like Python.
The online degree can be completed in as few as 20 months, though it may also be spread out over 36. Students can also opt for a hybrid option, in which they take classes both online and on campus. Graduation requires 30 credit hours, divided among 15 courses. Four specializations are available: Theoretical and Applied Concepts; Business and Data Analytics; Financial Economics, Public Economics and Policy; and Advanced Theory. These focus areas include classes such as Financial Valuation and Decision Making, Law and Economics, Advanced Game Theory, and Econometrics. All courses last between 8 and 15 weeks.
While in this program, students may also complete a STEM (Science, Technology, Engineering, and Mathematics) Optional Practical Training extension. This has been helpful for international students, as the U.S.government extends an extra year of resident status to students with STEM degrees. Additionally, if an undergraduate at Purdue is studying in a STEM field, they can apply up to nine credit hours of their coursework toward an MS.
To apply for the program, students must choose between two start dates, August or January. Each of these has its own application deadline. Next, students should submit copies of all official transcripts, a statement of purpose, a resume, and at least two letters of recommendation. They also have the option to submit a diversity essay. GRE scores are not required.
After graduation, students are prepared to pursue further study, and some have gone on to doctoral studies at Purdue. These students are encouraged to complete the Advanced Theory specialization. They should also take advantage of faculty members' research interests, which include environmental economics, game theory, price theory, industrial organization, and the economics of information, among others.
Purdue has been ranked No. 6 in Most Innovative Schools and No. 18 in Top Public Schools by U.S News & World Report, which speaks to the quality of the program and the creativity of its instructors.
MASTER OF SCIENCE IN APPLIED ECONOMICS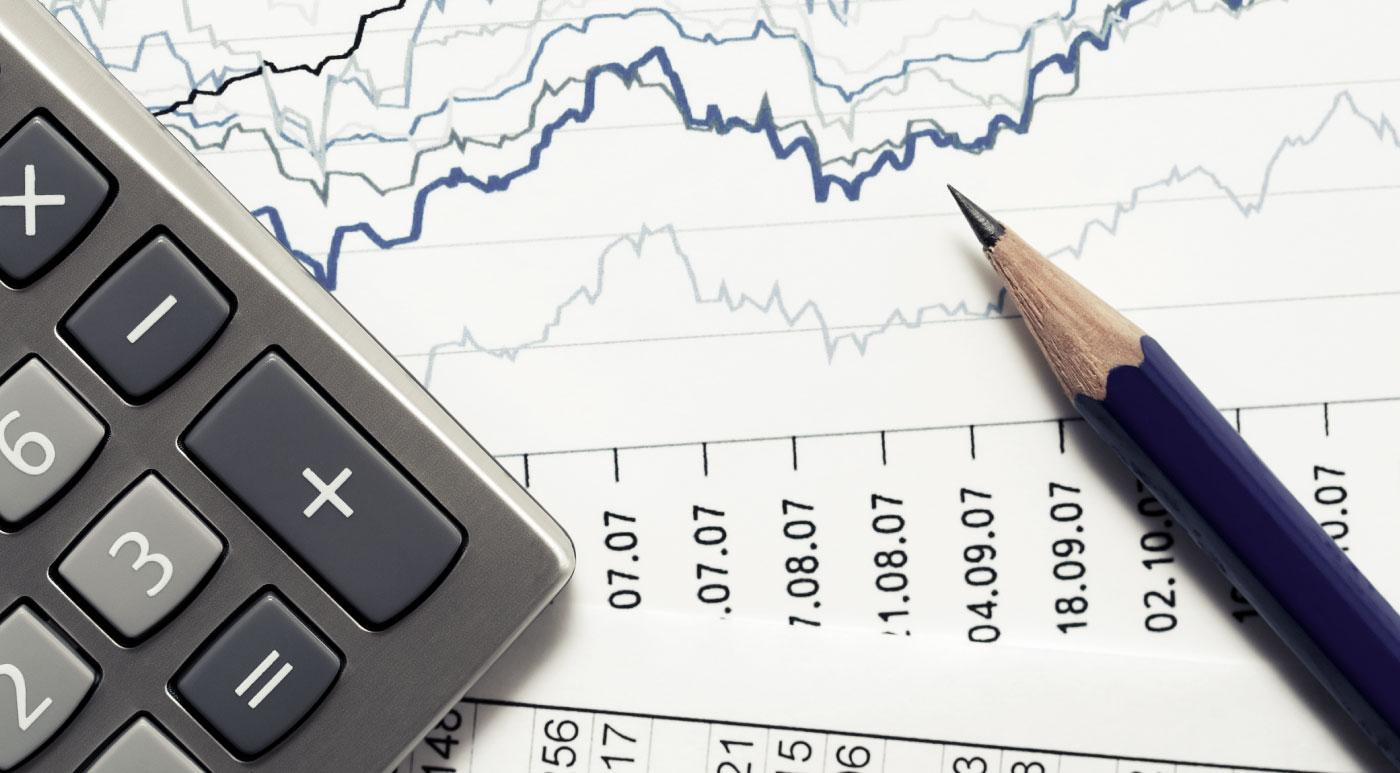 The University of North Dakota offers 13% lower tuition and fees than comparable institutions in the region. It is also home to 13,847 students and boasts an average class size of 24. UND has 17 NCAA Division I athletics teams and offers more than 200 fields of study. Eighty-five percent of graduates are employed in a job that is related to what they studied at UND. The university contributes 1,500 jobs to the state's economy and has had a $300 million impact from its research, proving that students come to Grand Forks, ND to study and contribute to their chosen field.
The university itself was founded in 1883, six years before North Dakota actually became a state; its first class included six men and two women. The university's mascot is the Fighting Hawk, which is now part of UND's century-old athletic tradition. Six U.S. presidents have visited the campus: Franklin D. Roosevelt, John F. Kennedy, Richard Nixon, Ronald Reagan, Bill Clinton, and Barack Obama. The university is accredited by both the Higher Learning Commission and the Association to Advance Collegiate Schools of Business, among many other discipline-level approvals.
In terms of online education, there are more than 120 programs available online with roughly 3,500 students enrolled in entirely online classes. For these students, many of whom are not in North Dakota, resources are still available, including online tutoring services, tech support, and student services. Online tutoring is available 24/7, so students are always able to get the help they need with their classwork, Further UND's One-Stop Student Services has brought together financial aid, student accounts, and registration all in one easily accessible by email department to help students stay on track financially and academically.
UND's MS in applied economics is geared toward students who are looking to capitalize on the university's strong culture of research. Many go into fields like economic research and forecasting. As part of the curriculum, students start with the basics of economic theory, mathematical economics, and data and statistical analysis. This base allows them to produce quality research right away. They are several areas to specialize in, such as Economic Development or Business Economics. Students also have a chance to conduct research through the Bureau of Business and Economic Research.
UND's program may be completed in a hybrid format, in which students take courses online and on-campus, interacting with their peers across all course delivery formats. To graduate, students need 30 credits, which may include an Economic Research Internship. They may also take classes like Demographic Methods for Economics, Advanced International Economics, and Time Series Methods & Application. This is a STEM-designated program, meaning that students in the program may be eligible to apply for the North Dakota University System STEM Loan Forgiveness Program.
MASTER OF ARTS IN ECONOMICS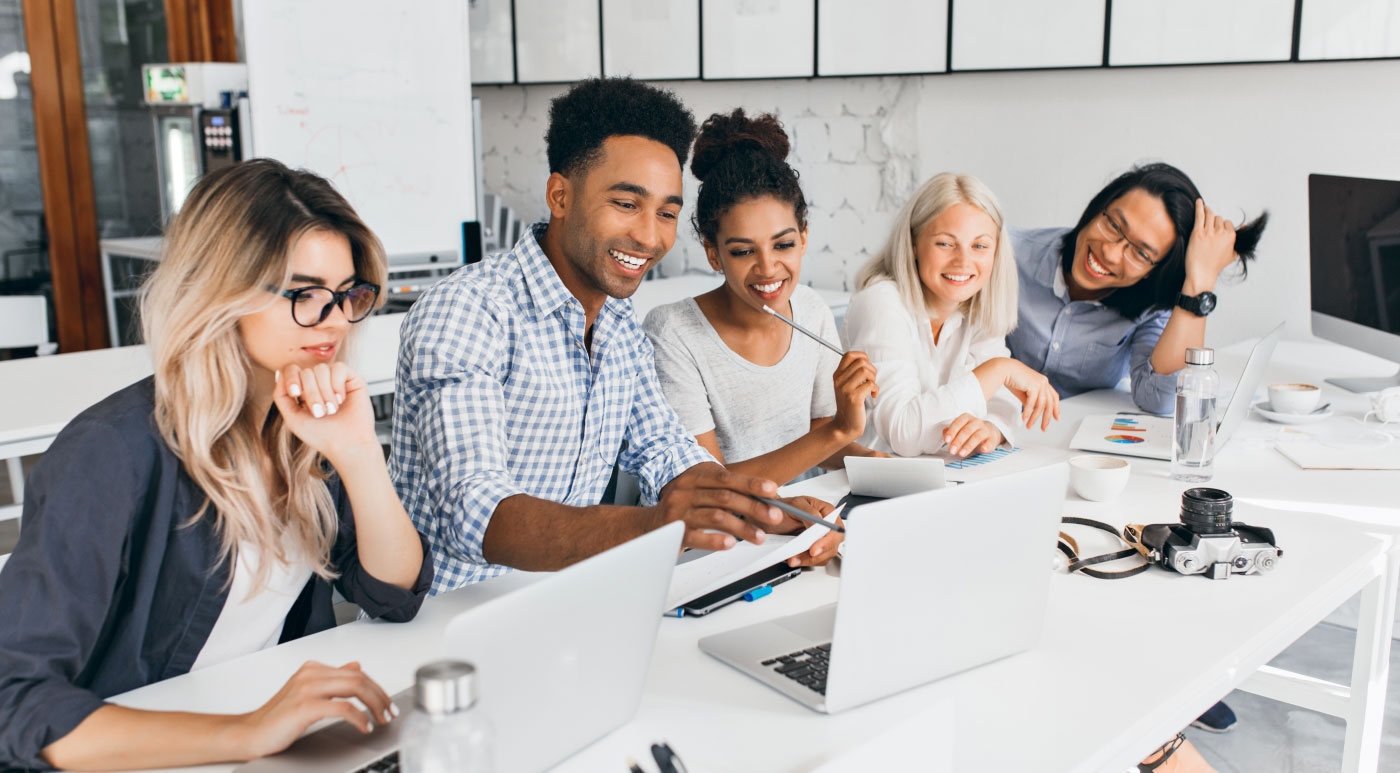 Forty-five percent of University of Missouri students graduate without debt, and $138 million was used toward financial aid at Mizzou during the 2017-2018 academic year. Students at Mizzou come from every state in the nation and from more than 100 countries abroad, bringing total enrollment to 29,677. Truman the Tiger is the university's mascot, and he appears more than 35 times each month at different gatherings. He is named for President Harry Truman, who was born in Missouri. Some of Truman's appearances are at athletic events; Mizzou is an NCAA Division I school with 20 sports represented in the Southeastern Conference.
Inside the classroom, there are more than 300 degree programs to choose from; one of these is the Master of Arts in Economics, offered through the College of Arts and Sciences and accredited by the Higher Learning Commission. This degree requires 30 credit hours and focuses on helping students to understand globalization and the increasingly complex topic of big data. The program also encourages students to adopt a global perspective, especially as they learn about international trade and the world economy. Classes often include research components, encouraging students to take themselves seriously as scholars and preparing them to advance further in their studies of economics beyond the master's degree.
Each course is typically 15 to 16 weeks in length, and students usually take two courses each semester. Most students complete their degree within two years. Some of the courses included in this program are The Banking System and the Money Market, Problems in Economics, and Public Budgeting and Taxation. Many online courses feature help available through NetTutor, an online tutorial service. This allows students to receive support from the university while completing their degree online. Students can also, of course, seek technical help if they are having difficulty accessing coursework. Mizzou's Learning Center provides many strategies to help students succeed in their assignments. Students also have access to the university's library.
Graduates of the program have gone on to hold titles such as Data Scientist, Director of Institutional Research, Energy Markets Manager, and Economic Development Incentive Specialist. No matter where online students choose to complete their coursework, they will pay in-state tuition to attend Mizzou. To begin the program, students must have earned at least a 3.0 GPA in the last 60 hours of their undergraduate career. Students should also submit transcripts, two letters of recommendation, a resume or curriculum vitae, and a personal statement. GRE scores are not necessary for admission. Students can start at the beginning of the spring, summer, or fall terms, and each term has its own application deadline. In terms of rankings, Mizzou is at No. 64 in Top Public Schools and No. 63 in Economics by U.S. News & World Report.
MASTER OF ARTS IN FINANCIAL ECONOMICS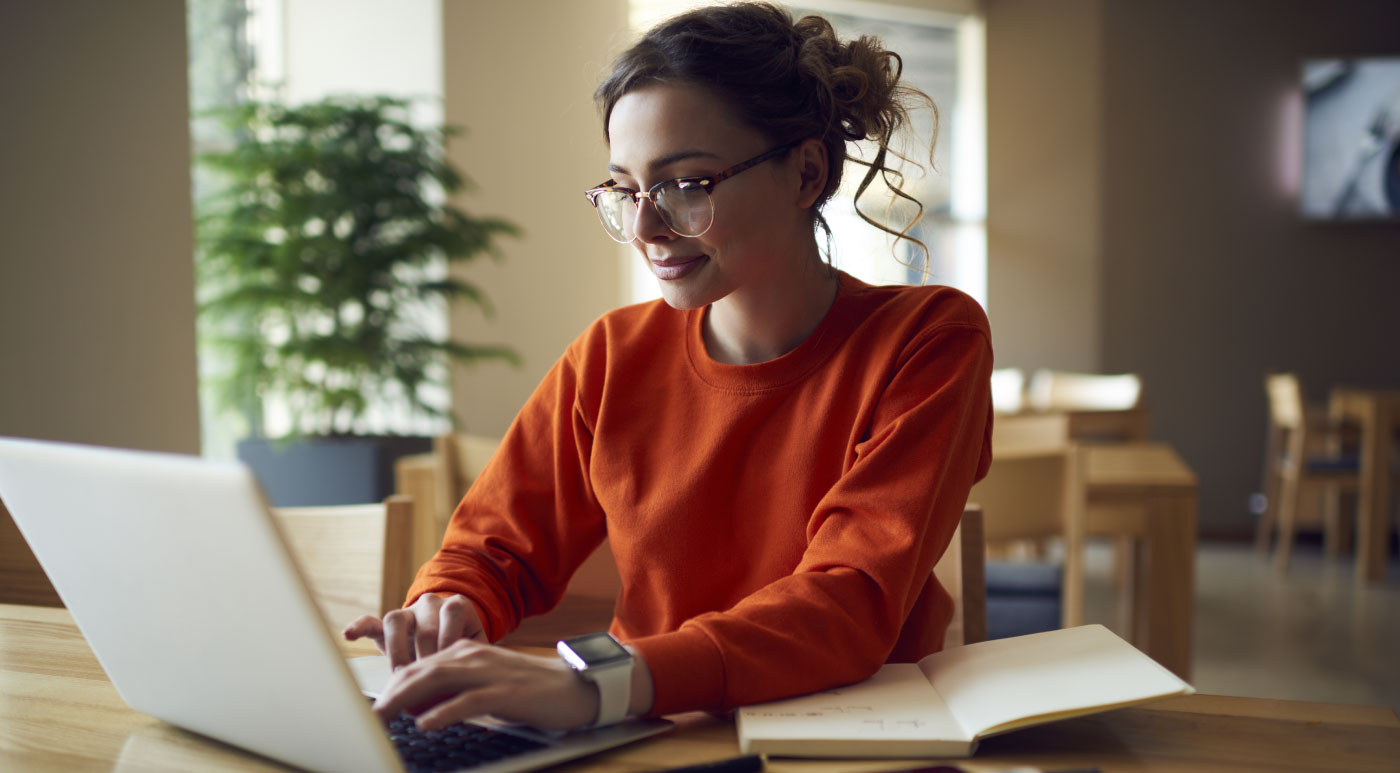 Youngstown State University is located in Youngstown, OH. Its enrollment is just under 12,800 students, and the school has a student-to-faculty ratio of 14:1 with an average class size of 21. This means students get individualized attention from the faculty. The school is accredited by the Higher Learning Commission. YSU's mascot is the penguin, and it is an NCAA Division I school home to eight men's and 11 women's sports teams. YSU men have won four national football championships. The school was founded in 1908 by the YMCA and joined the Ohio system of higher education in 1967. Today, the university offers 14 online graduate programs ranging from Special Education and Nursing to Financial Economics.
The Master of Arts in Financial Economics is offered entirely online and requires 33 credit hours. The program is especially focused on helping students to become informed about making financial decisions for their employers. It also engenders in students the ability to understand and predict current economic and financial trends. The program approaches finance from both the macroeconomic and microeconomic perspectives, using models to study how each can affect financial capital and stock. Students learn about financial management, building their skills not only in economics but also in finance and accounting, so that they can go on to work in banking, insurance, or another finance-driven profession. Some examples of YSU alumni employers include Farmers National Bank, Sapling Learning, and First National Bank.
Students can earn a degree from YSU in as few as six semesters. Some of the courses included in this program are The Econometrics of Financial Markets and Institutions, Financial Accounting and Finance for Decision Making, and Securities Analysis. Students may also opt to write a thesis by building on research done in the Research Seminar. They must earn a "B" or better to pursue a thesis project, but this can be a valuable experience for students who are considering further study. All students learn from esteemed faculty members who have areas of research specialization that include labor markets, school finance, comparative economic systems, international trade, and futures markets. Thesis students must also pass an oral examination.
To be admitted to the program, applicants should have taken classes in microeconomics, macroeconomics, statistics, and calculus. If a prospective student is currently enrolled in a bachelor's program at YSU, it is possible to complete an accelerated bachelor's to MS curriculum, in which they receive both degrees after five years of study. Interested students should have any official college transcripts sent to YSU. They should also submit an application, scores from the GRE or the Millers Analogies Test, and an application fee. It is recommended that students have at least a 2.7 GPA. If a student has previously completed graduate coursework, up to nine credit hours may be transferred to YSU, and the GRE/MAT requirement can be waived. Students can also earn military credit for classes approved by the American Council of Education.
MASTER OF SCIENCE IN APPLIED ECONOMICS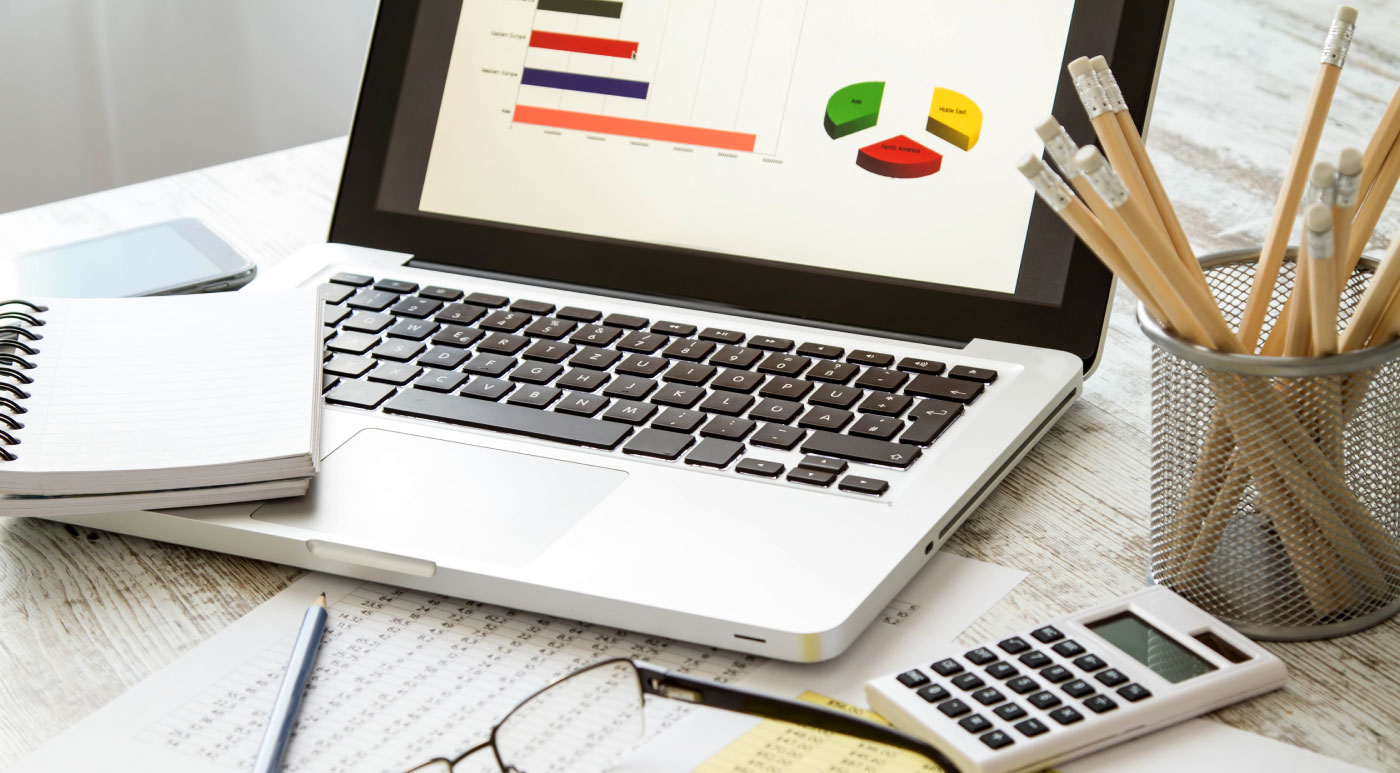 Georgia Southern University is home to almost 26,500 students and 141 programs. Students have come from all 50 states and 102 countries to study there. The university has not one, but two mascots: Gus the Eagle and Freedom, a live bald eagle who lives on campus. Georgia Southern is an NCAA Division I university whose 17 varsity sports teams play in the Sun Belt Conference. The school was founded in 1906 and boats a 21:1 student-to-faculty ratio.
In terms of online learning, students can earn a degree without ever coming to campus. They may also take advantage of a blended option in which they take classes both online and on campus. Online students can complete their coursework from anywhere through the Georgia Online View Instruction Enterprise Wide (GoVIEW). This is a community learning platform that unifies course access across the platform. Students can use this system to earn a Master of Science in Applied Economics.
The master's program focuses on the application of economics in the business world. GS ensures that students are able to see the relationship between business and policy and how each affects the other. The structure of these policy and business decisions forms the foundation for the program. Then, students take more empirical economics courses that allow them to make models illustrating economic concepts. Finally, students learn specifically how to apply what they have learned to real-world issues. Overall, students should be able to rely on the program's foundational work to identify problems and offer solutions within in context in which they find themselves.
The MS is delivered asynchronously, so students do not have to log in at a certain time. Students can opt to start in either the fall or spring semester and typically take two courses per semester, earning a degree within two years. They also learn from faculty members who are specifically certified to teach online through simulations, class conversations, and presentations. This program is accredited by the Association to Advance Collegiate Schools of Business.
In total, 10 courses must be completed to graduate. Elective options include the History of Economic Thought, Health Economics, Regional Economic Development, and Behavioral Economics.
To apply to this program, applicants should have a 3.0 undergraduate GPA, submit scores from the GRE, and have foundational coursework in economics. The GRE may be waived if a student already has a graduate degree in a quantitative discipline.
Upon graduating, students are prepared to work in both the public and private sectors, and they are ready to analyze data across software applications, making them adaptable and practical economists. Students should be able to design economic and managerial policies and be able to understand and respond to government regulations. They should also be able to devise new strategies after consulting data and the greater economic context in which they are working to overcome obstacles. Students are also prepared to pursue further graduate study in a terminal degree program like a juris doctor or doctor of philosophy.
MASTER OF SCIENCE IN APPLIED ECONOMICS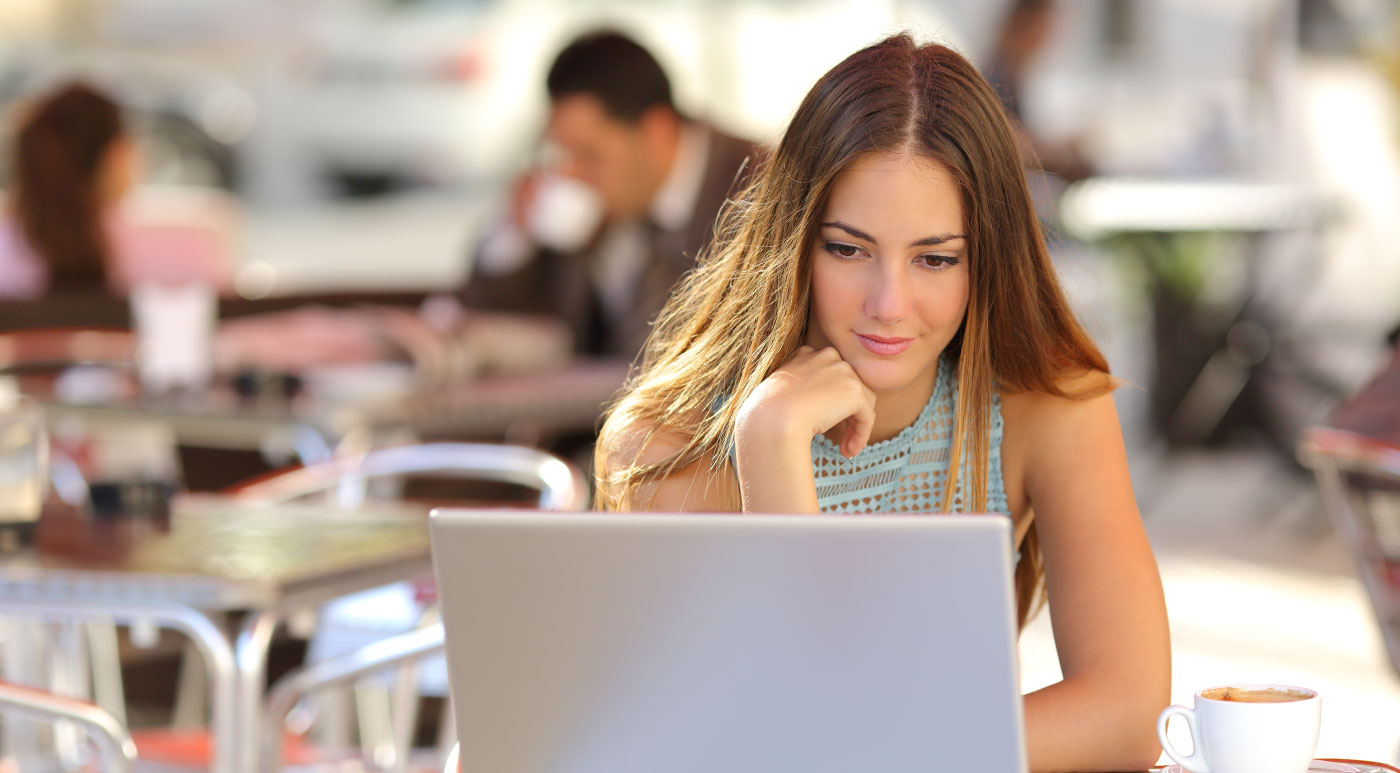 Southern New Hampshire University is accredited by the New England Commission of Higher Education and the Accreditation Council for Business Schools. It is a private, nonprofit institution that strives to offer individualized attention and support for its students through advisement, career services, and community building. The university typically accepts up to 12 transfer credits toward a graduate degree and does not require standardized test scores. This is because the university does not think that these scores accurately reflect a student's ability to succeed.
SNHU was founded in 1932 and has its roots in business education. It was home to the first program for active-duty military service members, educating many servicemen from the Manchester Airbase. Today, Southern New Hampshire is one of the largest nonprofits providing online education in the United States. With over 200 online degree programs, students have the flexibility to study whatever they are most interested in, from wherever they are, and they have access to a technology help desk, which is available to students 24/7. Students can also access the library and online tutoring services for help with classwork and research. Students are encouraged to join SNHUConnect, a platform exclusively for online students. There, individuals can connect with clubs and peers who are also engaged in online learning.
SNHU's calendar features five 10-week terms per year, giving students many opportunities to start their coursework. To apply, students should submit an online application, transcripts, and a resume. SNHU also offers several merit scholarships for graduate students, including the Finlay Family Scholarship, the Hassa Jadvani Memorial School, and the School of Business Scholarship Fund. Specific scholarships are available to veterans, and active military service members and their spouses enjoy a 25% tuition discount. Students can also work with the Student Financial Services team to come up with a custom plan based on their unique financial needs.
With the Master of Science in Economics, in particular, students are able to analyze and apply economic and mathematical knowledge to today's world. The program is mindful of the global market and uses real-world examples in the classroom to help students see the applicability of what they are studying. SNHU also works to consider perspectives from science, sociology, history, and philosophy to frame and add context to today's economics. In particular, students gain skills in analysis, communication, data processing, and presentation, as well as the ability to build and analyze economic models.
Students can typically finish a degree in as few as 15 months. The degree requires 36 credit hours and includes classes such as Game Theory and Industrial Organization, Mathematics and Statistics for Economics, and Applied Econometrics.
U.S. News & World Report has ranked SNHU No. 1 among the Most Innovative Schools, an apt ranking for a university with so many online offerings. This also indicates that students can look forward to a program with creative approaches to learning.
MASTER OF SCIENCE IN FINANCE AND ECONOMICS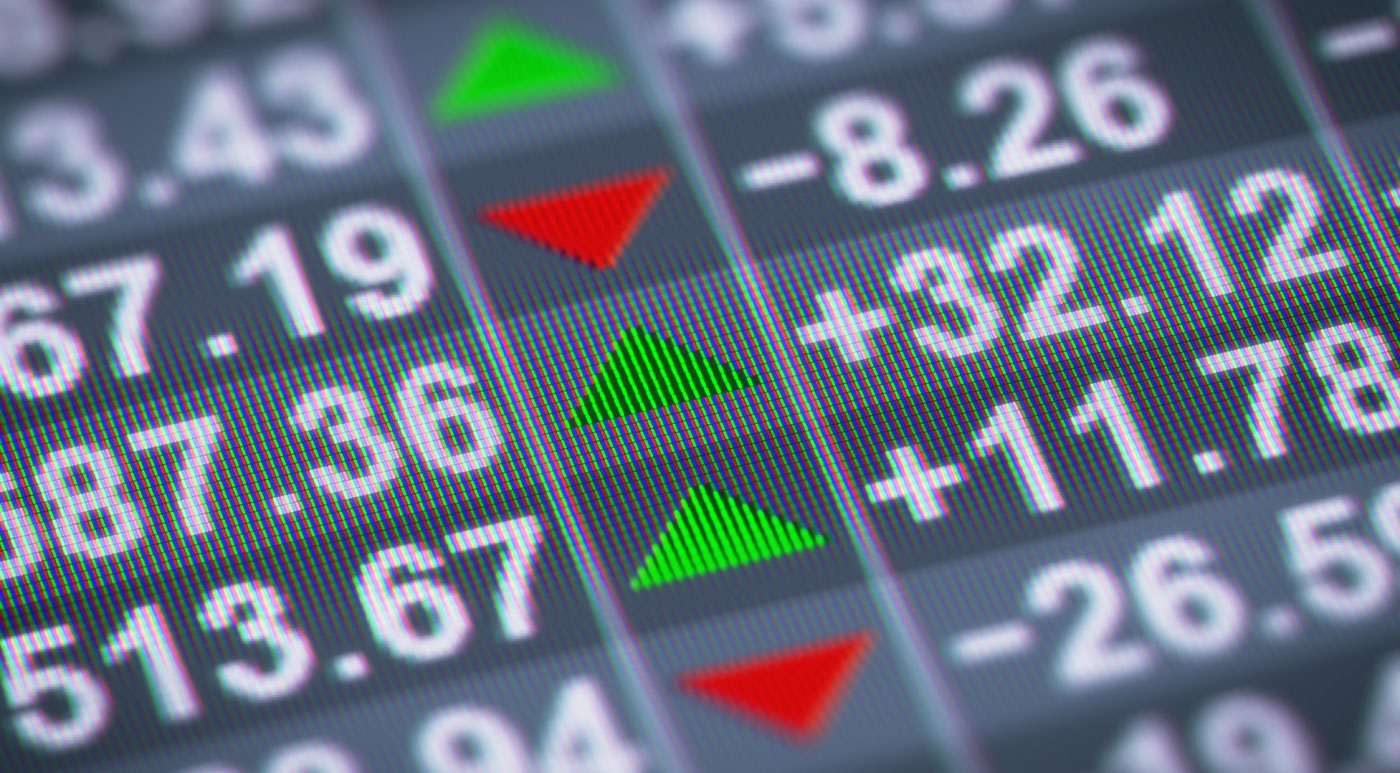 At West Texas A&M, in Canyon, TX, students can earn a Master of Science in Finance and Economics. The university is home to 60 undergraduate programs and 40 graduate programs. It was founded in 1910. The school's nickname is "the Buffs," and its colors are maroon and white. There are approximately 2,557 students enrolled. West Texas A&M is an NCAA Division II member of the Lone Star Conference, with 15 athletic teams participating. The buffalo was named the school's mascot in 1921, though other potential mascots discussed included the coyote, badger, rattlesnake, and prairie dog. The university has maintained a herd a buffalo on campus since 1922, and the current mascot buffalo is named Thunder IX.
In recent years, West Texas A&M has made a particular effort to become more sustainable, making it a priority to recycle paper, plastic bottles, cardboard, aluminum cans, motor oil, tires, antifreeze, and toner cartridges. This is also borne out in the efforts the school has made to encourage students to consider distance learning. All students are offered an online learning assessment to determine how they might do in an online class at the university.
Once admitted to an online program, students complete an orientation through Blackboard, West Texas' learning management system. Students also get connected to BuffAdvisor, which helps them to schedule their classes, view financial aid, and examine their campus-related bills. As a benefit to attending West Texas, students also get free access to Microsoft Office 365 and a desktop version of Microsoft Office 2016, making it easier for them to turn in assignments. Students can get these perks by enrolling in the Master of Science in Finance and Economics program.
The Master of Science in Finance and Economics degree is offered through the Paul and Virginia Engler College of Business and is designed for students who want to pursue further studies in economics and finance, particularly with the goal of working at a financial institution or for the government. The MSFE requires 36 credit hours and can be finished in two years, though some students are able to complete the coursework more quickly.
To start the program, students must submit scores from the GMAT, official transcripts, three letters of recommendation, a resume, and a statement of purpose. The university also prefers students to have at least a 3.0 undergraduate GPA and proficiency in foundational business coursework.
While in the program, students choose from courses such as Security Analysis, Financial Management of Health Care, and Corporate Governance and Ethics. At the end of the program, students must take and pass a comprehensive examination.
West Texas has been ranked at No. 35 in Public Schools, No. 26 in Best Online Graduate Business Programs (Excluding MBA), and No. 14 in Best Online Graduate Business Programs for Veterans (Excluding MBA). The university is accredited by the Association to Advance Collegiate Schools of Business. Students can opt to earn their degree in an online format or in a blended format where they attend some courses on campus and some online, depending on their preference.
MASTER OF ARTS IN ECONOMICS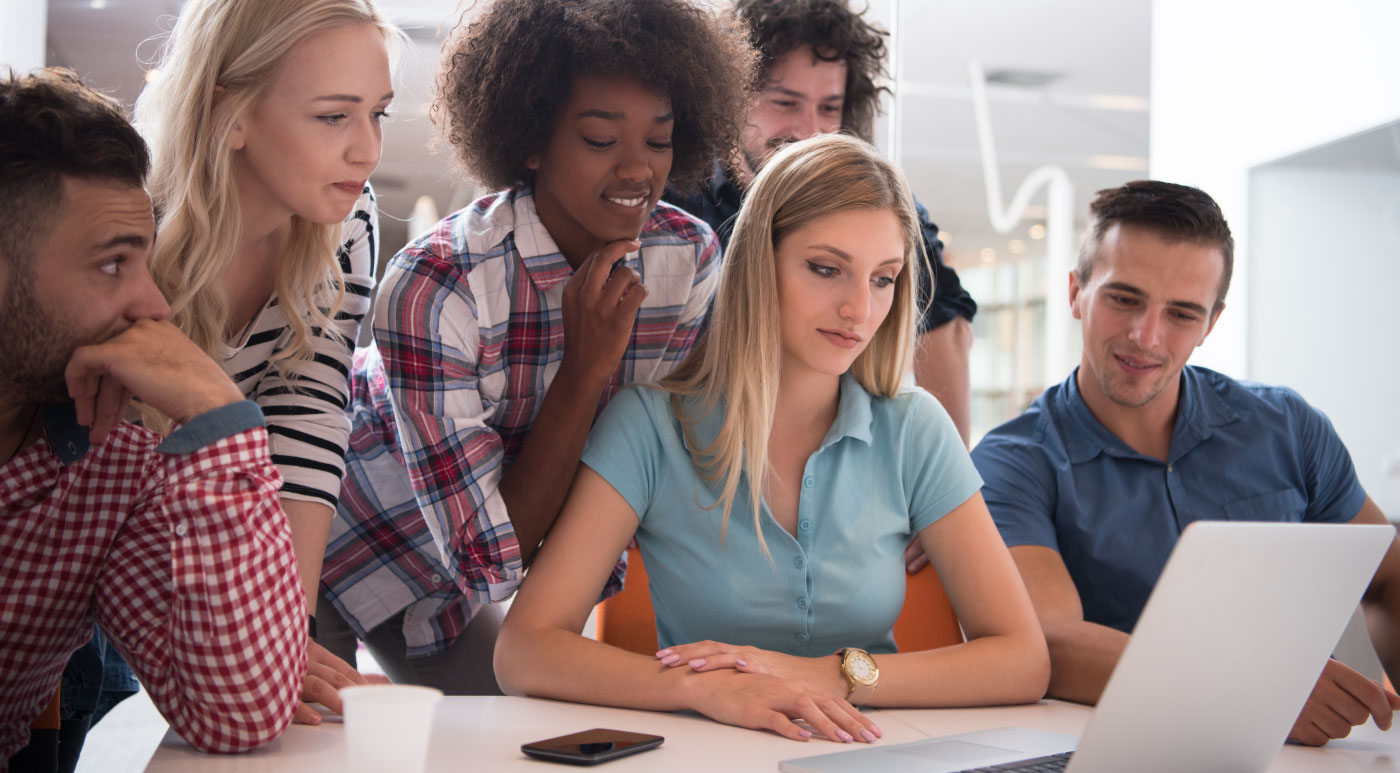 Based in the heart of Washington, DC, American University was chartered by Congress in 1893. The institution has a long tradition of advocacy, excellence, and public service, and many U.S. presidents have visited the campus, including Theodore Roosevelt, Woodrow Wilson, Abraham Lincoln, and John F. Kennedy. The School of Public Affairs developed out of FDR's New Deal. Recently, American hired its first female president, Sylvia Matthews Burwell, a former Secretary of Health and Human Services.
Students come from all 50 states and 124 countries to study at American, and there are 14,000 enrolled today. U.S. News & World Report has ranked the university at No. 21 among the Best Online Graduate Programs for Veterans (Excluding MBA). It is accredited by the Middle States Commission on Higher Education.
Students can earn a Master of Arts in Economics online. The program offers a specialization in Applied Economics. The program makes the most of being near the nation's capital, allowing students to learn more about the individuals and institutions that affect the global economy. It also teaches students to analyze data, apply it to policy, and communicate this vision. Students learn about the mathematics behind economics and are able to explain economic models and understand how to predict changes based on economic indicators. American also gives students access to Stata, statistical software that can be used to analyze data. American also hosts several online MA webinars discussing real-world economic problems and examples.
This degree can be finished in 20 months and requires 10 courses. These include Labor Economics, Public Economics, and Financial Stability and Growth. As a culminating experience, students take a capstone seminar in which they complete a project on a real-world economic issue. They are taught by faculty members who are experts in the field who have been widely quoted in outlets like The Los Angeles Times, CNN, and The Boston Globe, and they have been published in journals such as the Review of International Organizations, the Journal of Economic Behavior and Organization, and the International Journal of Islamic and Middle Eastern Finance and Management. The education students receive from these professors translates into employment. In fact, American University has a 96% job placement rate for graduates of its MA in Economics program. Employers of AU alumni include the U.S. Department of Justice, Deloitte, the Federal Reserve, and the Bureau of Labor Statistics.
To apply to the program, students should hold a bachelor's degree and preferably have taken calculus during their undergraduate career. They do not need to have studied economics. American does not require the GRE, but students should submit a statement of purpose, resume, two letters of recommendation, and all transcripts. An interview with an admissions advisor is also required. For those with prior graduate coursework, students may transfer up to six credit hours. American also offers online merit scholarships to incoming students.
MASTER OF ARTS IN ECONOMICS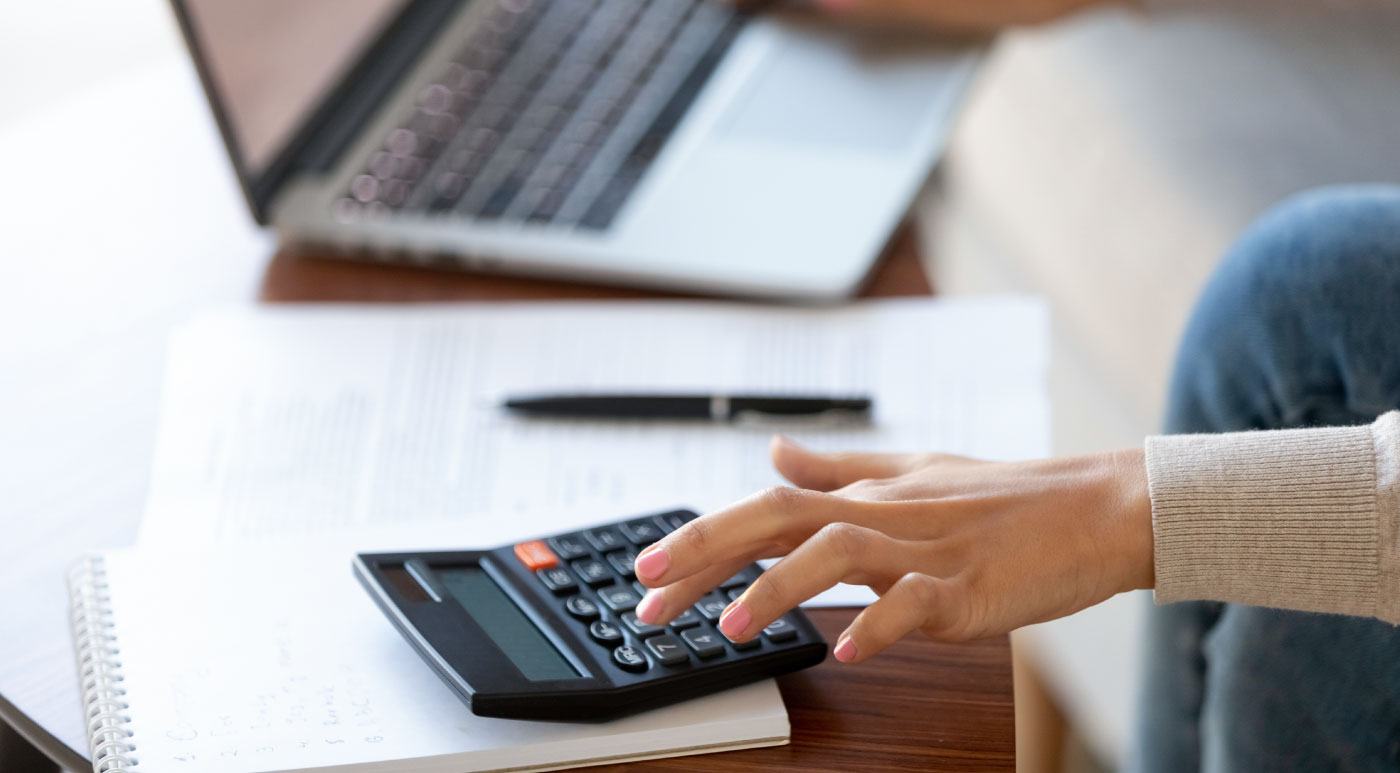 The University of Detroit Mercy formed when the University of Detroit and Mercy College of Detroit came together in 1990. The two institutions shared the common goal of helping their students to succeed through education, particularly in Detroit. As a whole, the university is a ministry of both the Society of Jesus and the Religious Sisters of Mercy, making it one of 27 Jesuit universities in the United States. The fact that this mission is shared between two orders of religious is special because it draws from two intellectual and spiritual traditions, both of which emphasize the importance of education. They both also aim to create students who want to use their skills and knowledge to improve the world.
UD Mercy offers more than 100 programs and has a student population of just over 5,000. Ninety percent of faculty members at the university hold a terminal degree in their field, and the university boasts a 15:1 student-to-faculty ratio in its online courses. It is also important to note that UD Mercy has a job placement rate of 89% within six months of graduation. The school is accredited by both the Higher Learning Commission and the Association to Advance Collegiate Schools of Business.
For its online courses, UD Mercy uses the Blackboard learning management system. Through this platform, students can choose from 13 distance education programs, including a Master of Arts in Economics. The program aims to help students learn more about economic principles and apply them to financial systems both domestically and internationally. Students also gain an understanding of the past, present, and future of the economy.
The program requires 30 credit hours, includes classes such as Comparative Economics Systems, Business Forecasting, and Resource Economics. Students also have the option of writing a thesis. This experience can provide a valuable foundation, especially if students wish to earn a Ph.D. in economics or another business-related field.
To apply to the program, applicants must hold a bachelor's degree with a cumulative GPA of 3.0 or better. Financially, it is important to consider the fact that the College of Liberal Arts & Education recently discounted its tuition by almost 50%, dropping from $41,158 to $28,000. Furthermore, for students already enrolled at UD Mercy, there is an accelerated 5-year BA to MS program. Finally, U.S. News & World Report has ranked UD Mercy at No. 45 among its Best Value Schools.
MASTER OF BUSINESS ADMINISTRATION WITH AN ECONOMICS SPECIALIZATION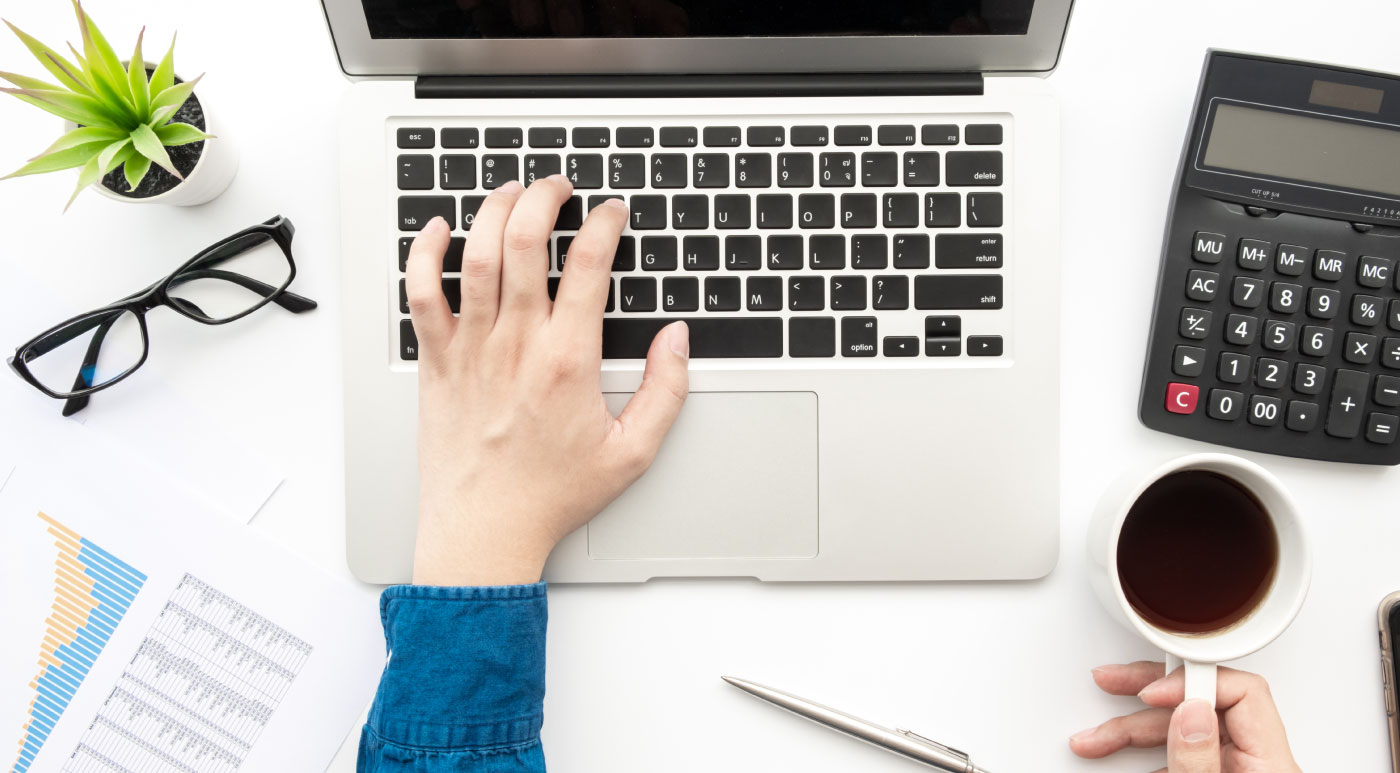 Mercer University's Stetson School of Business and Economics was founded in 1984 and was named for an alumnus of the college. It is accredited by the Association to Advance Collegiate Schools of Business. The university has awarded more than 12,000 business degrees, and several of its programs include a distance education program. This means that students are completing their coursework in a mostly – if not completely – online format.
Online courses at Mercer are taught by the same faculty as those who teach on campus, and class sizes are kept small so that students can still get to know their classmates and instructors. These courses follow the same schedule as campus-based classes. It is suggested that students log in at least three times per week, as the classes are not self-paced. They also include a heavy reading and writing requirement. Each student is assigned a faculty advisor who helps students to stay on track with their degree. Students may also access the university's library and its other resources, including specialized support for distance learning students. The Academic Resource Center at Mercer is home to the Online Writing Lab, which is open 24/7. Students can submit writing assignments to the OWL and typically receive a response from a tutor with feedback within 24 to 48 hours. Students may also use the Center for Career and Professional Development, through which they can gain access to career consultations, career fairs, and job opportunities. If a student is near the campus, they can use the same facilities and benefits offered to campus-based students.
Students wishing to complete a Master of Business Administration with an Economics specialization online through Mercer University use a learning management system through which assignments, discussions, and readings are posted. This program, in particular, is geared toward full-time professionals who are working to build their leadership and management skills for advancement in the field. The average age of students in the program is 28, and most have five years' work experience.
Once enrolled, students can earn a degree in 18 months. Between 36 and 45 credit hours are required for graduation. For those who have already taken courses in micro and macroeconomics, accounting and finance, and business statistics, it may be possible to have some of the foundation courses waived. The core of the program is centered on management, with courses such as Managerial Economics, Operations Management and Science, and Ethical Leadership. All students in the program take an MBA capstone, which allows them to bring together everything that they have learned in one place.
To apply for the program, students must submit an application, scores from either the GRE or the GMAT, official transcripts of prior study, and a resume. For those who already hold a master's degree, the GRE/GMAT requirement may be waived. Students can also apply to a variety of dual degree programs, including a dual MBA/Master of Accountancy program.
OTHER NOTABLE PROGRAMS
#11. Ball State University
Location: Muncie, IN
Degree: Master of Business Administration with a Health Economics Graduate Certificate
Net Price: $13,642
#12. University of Oklahoma
Location: Norman, OK
Degree: Master of Arts in Economics with an Applied Track
Net Price: $21,158
#13. University of Georgia
Location: Athens, GA
Degree: Master of Arts in Economics
Net Price: $15,539
#14. University of Houston, Victoria
Location: Victoria, TX
Degree: Master of Science in Economic Development and Entrepreneurship
Net Price: $10,458
#15. Western Illinois University
Location: Macomb, IL
Degree: Master of Arts in Community and Economic Development
Net Price: $15,808