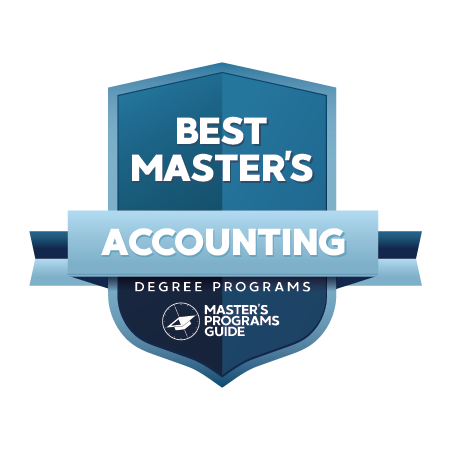 Merriam-Webster Dictionary defines "accounting" as the system of recording and summarizing business and financial transactions and analyzing, verifying, and reporting the results. Sure, that's a perfectly acceptable view of the discipline, but those who pursue a master's degree in accounting are determined to take the task of scrutinizing numbers and raise it to a high art.
With a graduate degree in hand, people who were already professionals in the field can raise their game and move into management and leadership positions. They can become an information technology controller, corporate budget analyst, or chief financial officer. In many cases, they take advantage of high demand for these positions, among others, and earn a six-figure salary. A master's in accounting also can be an entry point for a recent undergraduate or someone who is looking to change careers. The degree has enough flexibility to handle those various paths. 
One of the biggest reasons to acquire an accounting master's is to prepare for the examination to become a Certified Public Accountant. Regular accountants who don't have a state license can carry out certain limited tasks, such as preparing financial statements. They also might be able to prepare tax returns if they have passed a test required by the IRS or earned a Preparer Tax Identification Number. They can't, however, review financial statements, conduct audits, or represent clients in disputes with the IRS. That's a CPA's job. Certified Public Accountants, in addition to passing the CPA exam, must earn a college degree and perform fieldwork for a minimum number of hours (usually 1,800) under the supervision of a veteran CPA. 
In general, accountants study financial statements to make sure they are accurate and that they comply with local, state, and federal laws and regulations. They determine taxes owed, prepare tax returns, and ensure that the companies or agencies they represent pay taxes properly and on time. Accountants inspect account books and systems to gauge efficiency and determine if best practices are being followed. They also organize and maintain financial records and suggest to managers or corporate peers how the company or agency can reduce costs, improve revenues, and raise profits. Most master's in accounting programs' curricula focus on effective accounting methods, the fundamental concepts of accounting, and building the knowledge students need to pass the CPA exam. A person with talent, ambition, a hunger to learn, and a keen eye for numbers can excel in one of the numerous opportunities this field offers. Many of the programs on this list offer internships and fieldwork opportunities that give students a chance to test their skills in the real world. These experiences often open a door to the student's first professional role after graduation. Several programs also offer the chance to spend a semester or a few weeks overseas in Europe, Asia, or South America. There also are extended field trips that immerse students in the federal monetary system in Washington, D.C., or the nation's financial engines in New York City. The academic options are as broad as the field itself. Again, the definition of "accounting" is simple, but the applications of accounting are nearly infinite.
COMMON APPLICATION AND ADMISSION QUESTIONS
The list of universities below is a great starting point for information about the very important decision concerning where a student who wants to take a big stride forward in their career or academic journey might study, but prospective students need to do more. They need to ask questions; talk to academic, professional, and personal advisors; and scour all information provided by the universities. The beauty of the universities on this Top 10 list is that they are far from cookie-cutter experiences. Each one offers unique aspects to the basic accounting curriculum, and each is looking for certain things in their candidates.
Some programs, for instance, expect candidates to have a least a couple of years of professional experience in accounting, or at least in a business setting. They make it clear that the focus of the program is to give existing professionals an opportunity to raise their game. Other programs project a more relaxed view of the experience requirement, saying that undergraduates from any major are welcome to apply. That said, the schools of business below are among some of the nation's most prestigious, which means admission is a very competitive endeavor. As students consider which program to which they want to apply, it's important to stay realistic. Take a close look at each program's admissions requirements. In most cases, there are two levels of requirements – one for the graduate school and another for the business school. Students should especially make sure they understand the expectations of the business school, as that's where the decision on acceptance will be made.
In competitive accounting programs such as these, meeting minimum entry requirements is not enough. The graduate or business school may say the minimum GPA for an undergraduate degree is, 3.0, for example, but that only means it rejects those with inferior GPAs – the business school might say those with lower GPAs can be accepted on probationary status, but seriously, can anyone see University of Pennsylvania's Wharton School accepting an applicant with a 2.7 undergraduate GPA when there are scores of other prospects with far higher averages? So, manage expectations accordingly. Most of a prospective student's energy should be spent applying to programs for which they meet all recommended qualifications. 
Nearly all programs ask for recommendations, either as letters or statements in an application form. Read the university's guidelines carefully. Many specify the type of relationship they want between the recommender and the applicant. Whatever the guidelines, choose people who can provide specifics about the student's background, successes, and character. Colleges accept students who show an aptitude to push through challenges and succeed. If they doubt an applicant's qualifications, they'll pass and move on. Some business schools also require contact information for the recommenders so staff can contact them. 
Above all, students need to take their time and be sure an application is complete. Untold numbers of qualified applicants are rejected because of flawed or incomplete submissions. Business schools can be impressed by applications that reflect the candidate's attention to detail – an important talent for someone who wants to excel in accounting.
WHAT ABOUT FINANCIAL AID & SCHOLARSHIPS?
There are many ways to ease the cost of pursuing a graduate degree. Students accepted into master's in accounting programs can apply for graduate assistantships. Full-time students can seek these jobs, which have duties that vary by school. Applicants usually need to be exceptional students with high GPAs, both in overall coursework and in the accounting curriculum. Graduate assistants can earn healthy stipends and receive deep discounts for their tuition. Out-of-state tuition waivers are another option. The waiver is based on academic records and a recommendation from the business school or relevant department. Students may have all or a portion of their tuition waived for an academic year. Master's students who are working professionals should also check to see if their employer provides financial assistance to help pay for their education.
Students applying for a master's in accounting have undergraduate experience and, in most cases, already hold a bachelor's degree. That means the student is likely familiar with the Free Application for Federal Student Aid. Graduate students also can use FAFSA to apply for aid. After a FAFSA is submitted, students receive a Student Aid Report that summarizes the projected contribution from their family. Universities that are sent the SAR should review it and prepare a package that lays out what aid a student can receive. It's best for students not to assume the university they're applying to has done the legwork. Contact the financial aid office and ask about the status of the aid package. It literally pays off to be proactive.
Financial assistance in the form of scholarships and grants does not have to be repaid. Grants are need-based, while scholarships are (in general) merit-based, so it's important to remember the criteria for financial aid when pursuing it. Federal instruments available for graduate students include TEACH Grants, Fulbright Grants, and Iraq and Afghanistan Service Grants. Many states offer graduate-level grants. In addition, business schools and graduate schools often have internal financial awards or various types of tuition discounts. A student's community, church, or local agencies can be other sources of scholarship money.
Most university financial aid offices have a dedicated expert on benefits under the GI Bill. This assistance works not just for military veterans, but also for their eligible dependents. Contact the university's admissions office with questions, especially if it participates in the Yellow Ribbon Program. For recipients of the Post 9/11 GI Bill, this could lead to no out-of-pocket tuition at some Yellow Ribbon schools. In addition, before turning to private bank loans, consider federal loans such as the William D. Ford Federal Direct Loan Program. Direct loans can provide students up to $20,500 per academic year, with Direct PLUS loans offering even more. Just remember, these loans will need to be paid back, with interest.
HOW MUCH CAN I MAKE WITH A MASTER'S IN ACCOUNTING? 
According to the U.S. Bureau of Labor Statistics, the median salary for accountants and auditors in 2018 was $70,500. Employment opportunities for these roles are expected to grow by 6% over the next 10 years, the BLS says. That's about average when compared to all occupations in the U.S. But those numbers just scratch the surface of what's driving the future for graduates of master's programs in accounting. Generally, the growth of jobs in the field is tied tightly to the health of the U.S. economy. As the nation's financial health improves, or least motors along at a strong pace, an increasing number of accountants and auditors should be needed to prepare and examine financial reports.
There are many types of auditors. Internal auditors (average salary: $65,500, according to Glassdoor) keep an eye out for mismanagement of a company's or agency's funds. These auditors help put instruments in place to identify and reduce fraud and poor financial practices. Though the practice of internal auditing is not regulated, the Institute of Internal Auditors lays out standards that are generally accepted across the industry. An external auditor ($55,000) has the same skills as her external counterpart, but works for an outside company brought in to audit another business. External auditors go over financial data with the goal of assuring the company's leaders and investors that everything is being handled properly. Another type of auditor focuses on information technology ($64,950) by reviewing controls for their company's computer systems and making sure the financial data comes from a trustworthy source.
There are also different types of accountants and analysts. Financial analysts ($65,800) evaluate investment opportunities. They work in pension funds, mutual funds, insurance companies, securities firms, and other types of businesses. "Securities analyst" and "investment analyst" are alternate titles for financial analysts. Portfolio managers ($114,000) pick a mixture of products, industries, and geographies for their agency's or company's investment portfolio. They are also in charge of monitoring and optimizing the portfolio and are expected to report and explain investment decisions and strategies during stakeholder meetings. A cousin of the portfolio manager is the fund manager ($121,000), who works only with hedge funds or mutual funds. Both types of financial managers are expected to make quick decisions on buying and selling while studying fast-moving markets.
Most of the business schools on the list below take pride in noting how many graduates land positions with what is known in the field as the "Big Four" professional service networks: KPMG, Ernst & Young, Deloitte, and PricewaterhouseCoopers. The four are the world's largest purveyors of auditing and taxation services, assurance services, management consulting.
Other occupations attainable with a master's degree in accounting include bookkeeper ($34,840), budget analyst ($62,100), accounting manager ($88,100), forensic accountant ($76,350), corporate controller ($139,000), chief financial officer ($147,000), and supply chain manager ($89,000).
OUR RANKING CRITERIA 
We have a time-tested four-part formula designed for ranking the best colleges in the nation that we'd love to share with you. We prioritize four major factors: Earnings Potential, Affordability, Student Satisfaction, and Selectivity. Reliable research and well-harvested data are the main ingredients in our recipe for success. We don't make recommendations based on personal opinions, or financial incentives. Our revenue and content are completely separate, and sponsored schools have no impact on our rankings. The only way to make it onto one of our lists is to have an incredible academic program! If you want to know more we encourage you to check out our methodology page. 
Check out our ranking of the 10 Best Master's Programs in Accounting! 
MASTER IN PROFESSIONAL ACCOUNTING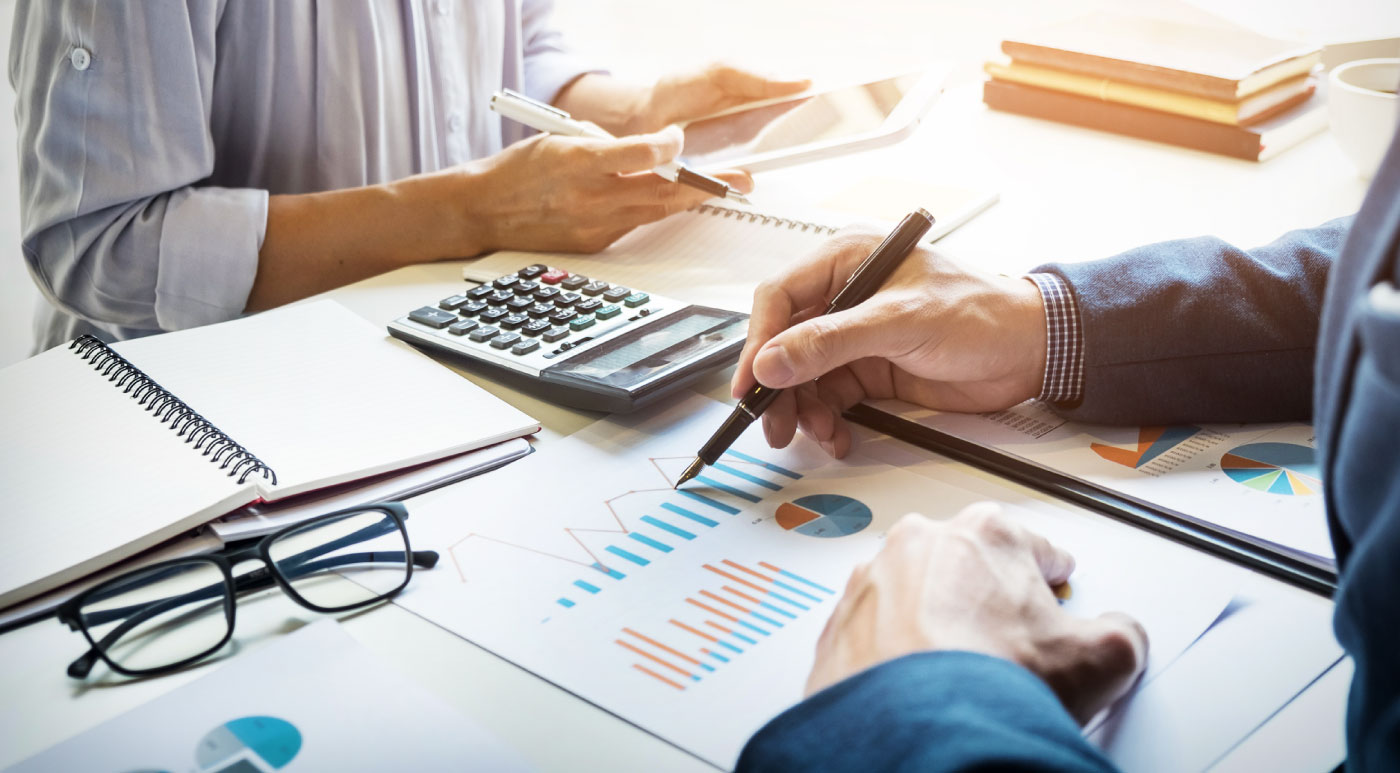 The University of Texas at Austin, like its home state, is big. The flagship of the University of Texas system, it has an enrollment of about 51,800, along with more than 24,000 faculty and staff. The main campus in central Austin covers 423 acres. It's the home of the presidential library of Lyndon Johnson. The university, commonly referred to simply as "UT," has about 1,300 sanctioned student organizations and about 65 chaptered sororities and fraternities. The Master in Professional Accounting degree is offered through the university's McCombs School of Business. UT offers three approaches to the degree. U.S. News & World Report ranks the university No. 1 among accounting programs and No. 5 among business programs. The traditional MPA is designed for students with a bachelor's degree in any area. According to the university, nearly half of the students entering the traditional MPA program in the Fall 2019 semester were not Texas residents.
The degree can be earned in as little as one year, for those who have undergraduate accounting degrees or extensive undergraduate work in accounting and business. The traditional MPA's coursework includes 31 to 43 credit hours, depending on how many prerequisite classes a student needs to take. There are up to five courses, ranging from statistics to microeconomics, a student may need to complete before enrolling in the traditional master's program. There are 19 credit hours of core courses in the degree, including Financial Management, Introduction to Taxation, and Managerial Accounting. An additional 12 graduate-level credit hours taken outside accounting to flesh out the minimum 31 required hours A second degree option, the integrated MPA, or iMPA, is designed for McCombs School undergraduates. It allows students to earn a BBA degree in accounting and a Masters in Professional Accounting in five years, saving the student time and allowing him or her to take several graduate courses at lower undergraduate tuition costs.
The third option, called the ECON-MPA, is for UT undergraduate economics majors and allows students to earn a Bachelor of Arts in Economics and an MPA. UT says admission to the ECON-MPA is very competitive, and only high-achieving students are invited to enroll. All MPA students have access to career consultants who offer one-on-one advising. Professional development and job-search events are held throughout the academic year. More than 475 companies across the United States and from various points around the globe recruit graduates of UT's McCombs School. In addition to the requirements already cited, applicants to the MPA must provide GMAT/GRE scores, an essay that expresses their academic and professional goals, a resume, and two letters of recommendation. The UT experience is rooted both in campus traditions and in the surrounding community. The university's Longhorns athletics program competes at the NCAA Division I level, and events such as football and basketball games have nationwide fanbases. And then there the city of Austin, which has earned a reputation of one of the nation's cultural touchstones, especially for music. The annual South By Southwest (SXSW) conference, which is held in Austin, includes interactive media, film, and music festivals and conferences.
MASTER OF ACCOUNTING SCIENCE IN ACCOUNTANCY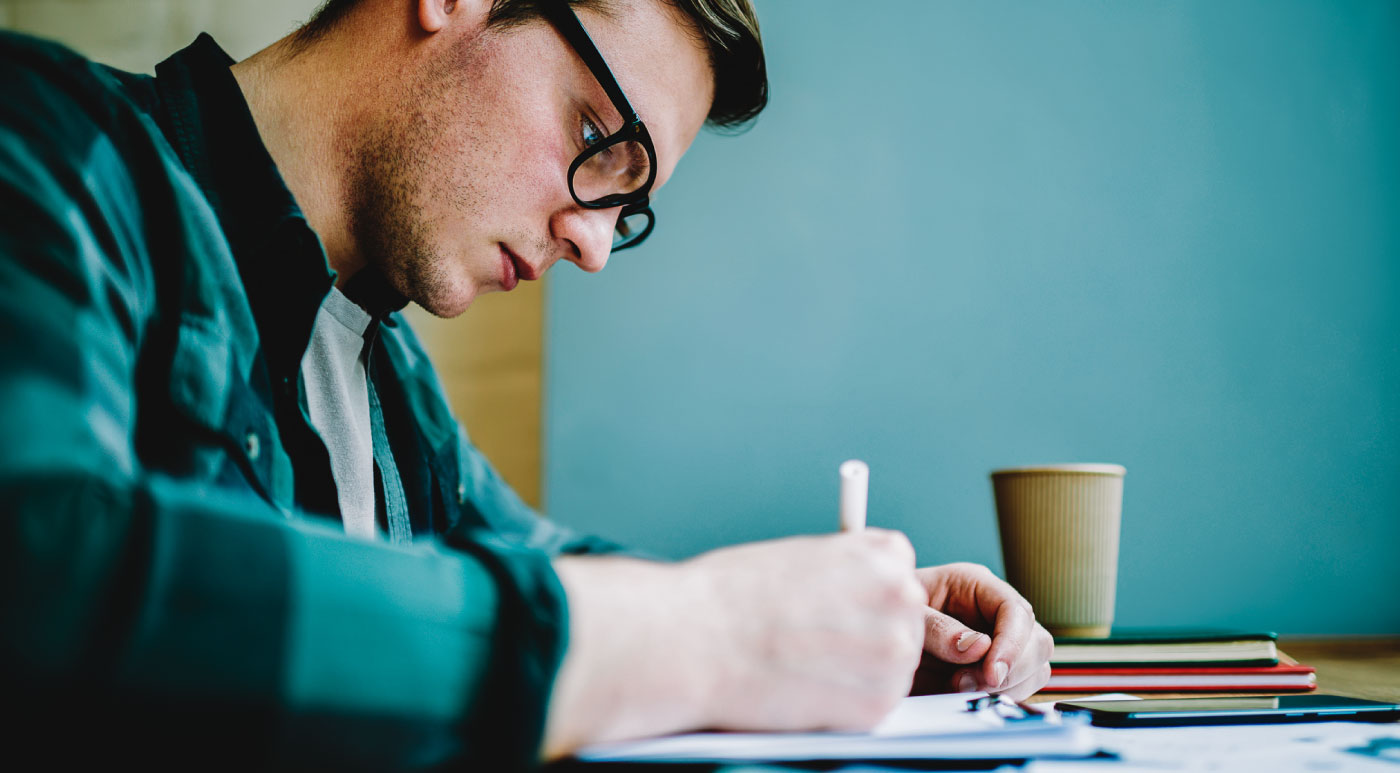 The University of Illinois at Urbana-Champaign is a public university and the flagship institution of the University of Illinois system. The university has 16 schools and colleges and an enrollment of more than 51,000. UIUC graduates have been founders or co-founders of entities that span generations and cultures, such as BET, the Chicago Bears, the Harlem Globetrotters, Oracle, Tesla, Yelp, and YouTube. UIUC's athletics teams, known as the Fighting Illini, compete in NCAA Division I in 10 men's and 11 women's sports. Event facilities include Memorial Stadium, for football; State Farm Center, for basketball; and Atkins Center, for tennis. U.S. News & World Report ranks the university No. 3 among accounting programs and No. 5 among business programs. The Master of Accounting Science in Accountancy at UIUC is designed as a one-year graduate program for students who have finished or are working on a bachelor's degree in accountancy from an accredited institution in the United States. Students choose one of two degree concentrations: Taxation or Audit.
Each option combines core classes and graduate-level electives. The MAS focuses on data analytics in accounting, with the basic course plan leading to a concentration in Data Analytics in Accountancy that serves as the student's electives. Students can choose either to remain in the standard course plan or select from these alternative concentrations to meet the graduate elective requirement: Finance, Information Technology and Control, Corporate Governance and International Business, Real Estate, or Supply Chain Management. Students who want to take a different path from the standard course plan, but don't want to lock into one of these concentrations, can petition to take other graduate courses of interest, if approved by an advisor in the program. Admission to a concentration requires that a student apply to the accountancy department in the Gies College of Business by Feb. 1 for fall admission. UIUC reports that acceptance to some concentrations may be competitive. Each MAS option requires a minimum of 32 semester credit hours, which is broken down into 20 hours of core courses and 12 hours of electives.
Core classes include Auditing and Insurance Standards, Corporation Income Taxation, External Risk Measurement and Reporting, and International Taxation. All classwork must be completed at UIUC, and the program's coursework must be completed with a minimum GPA of 3.0. Applicants to the MAS program must have at least a bachelor's degree from an accredited U.S. college or university, or a comparable degree from abroad. The GPA for the degree must be at least 3.0 in the last two years of undergraduate work. Check UIUC's admission guidelines for other application requirements, such as letters of recommendation. Beyond academics, it is easy to get involved in campus life at UIUC. The university has more than 1,000 registered student organizations, many of which are on display during Quad Day at the start of each academic year. There are 59 fraternities and 38 sororities on campus. The campus also has two main recreation facilities, the Activities and Recreation Center, and the Campus Recreation Center – East.
MS IN ACCOUNTING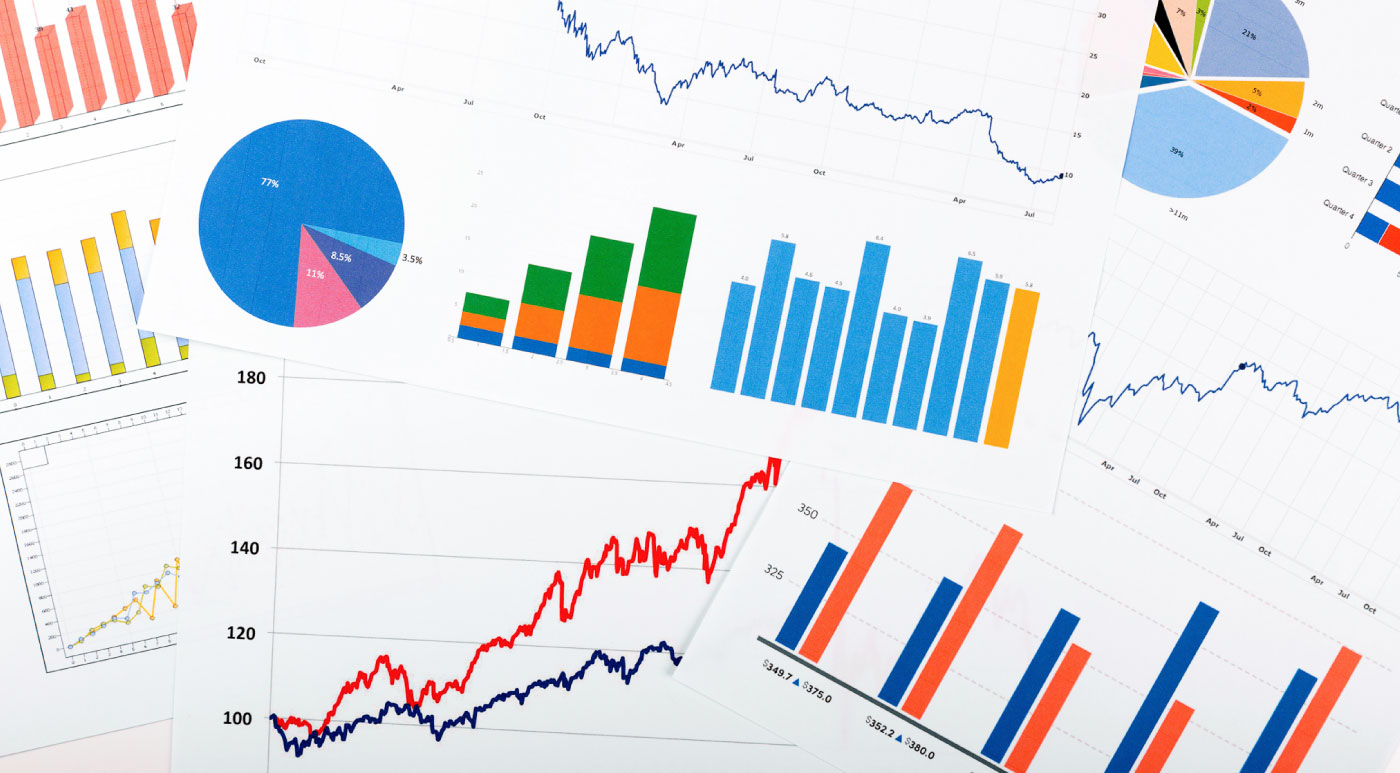 Without Thomas Jefferson, there would be no University of Virginia. This public university in Charlottesville, VA, was established in 1819 by the Founding Father and third president of the United States. Jefferson, James Monroe, and James Madison comprised the university's original governing board. Alumni have founded companies such as Reddit and CNET. UVA also is known for its student-administered honor system (the basic rules: students mustn't lie, cheat, or steal) and its secret societies, which peaked in the early 20th century but continue today, with some societies more than a century old. The campus is about 115 miles from Washington, D.C. and 75 miles from Richmond. U.S. News & World Report ranks the university No. 8 among business programs. The MS in Accounting from UVA's McIntire School of Commerce consists of 30 credit hours. Students learn how to present clear and compelling information to clients, solve complex problems, and provide leadership in a firm and in the field. UVA's accounting master's program Class of 2018 had a 91% placement rate after graduation, including 63% who signed with a Big Four firm; the class' average starting salary was $59,000.
Current students can take advantage of study-abroad courses in Europe, South America, and Asia. The MS program calls upon students to select one of two course options: Financial Reporting and Assurance or Tax Consulting. In addition to solid, hands-on skills, students develop the critical thinking and interpersonal savvy necessary to lead teams and clients. Applicants to the program must have at least an undergraduate degree with a strong record of achievement from an accredited college or university. A foundation in basic accounting principles is needed for acceptance into the program. Students who need to shore up their knowledge base still may apply to the program while completing the groundwork.
Up to six courses in accounting, taxation, and auditing may be required before entering the master's program. Applicants also need to supply two recommendation letters, including one preferably from someone who has taught the student in a classroom. Submission of GMAT scores can be waived if the student has a cumulative 3.5 GPA in prerequisite courses. Classes in the program include Financial Trading, Taxes and Business Strategy, Taxation of Partnerships and Flow-Through Entities, and Strategic Cost Management. Numerous events take place at the University of Virginia and in the surrounding community. Charlottesville has a buzzing cultural and music scene that includes more than 30 vineyards and craft breweries and outdoor and athletic events. One of UVA's biggest events of the year is Springfest, which features a large free concert, games, and inflatables. Another popular event is Foxfield, a social gathering and steeplechase in nearby Albemarle County. UVA's sports programs have enjoyed a high level of success. In 2015 and 2019, UVA won the Capital One Cup for Men's Sports Excellence on a National Scale, and in 2019, the men's basketball team won the NCAA Championship.
MASTER OF ACCOUNTING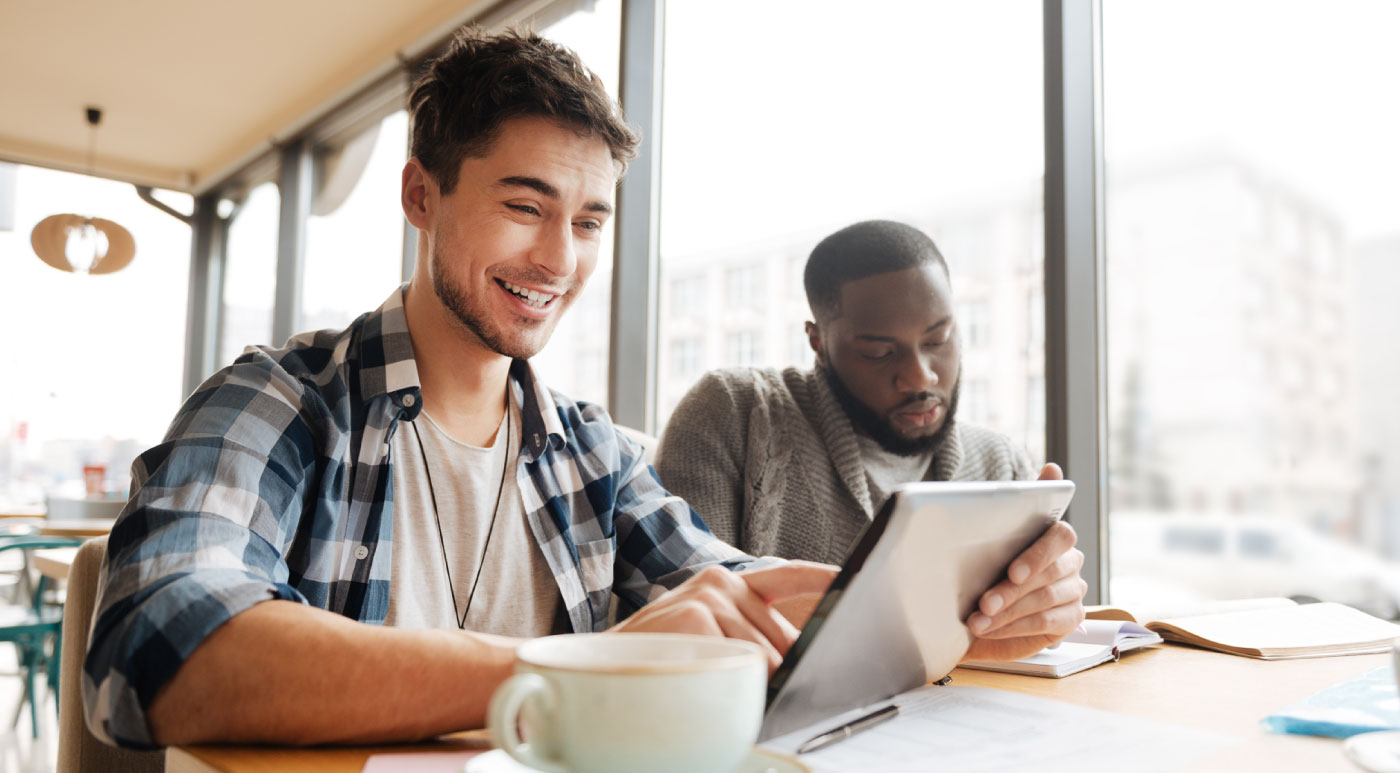 North Carolina State University's campus in Raleigh, NC forms one point of the state's Research Triangle. The others are Duke University, in Durham, and the University of North Carolina at Chapel Hill. NC State, a public research university, has an enrollment of more than 35,000. The graduate school offers master's degrees in 104 areas. The campus, which was established in 1887, is home to more than its share of student traditions, but one of the more recent – and most fun – is the Krispy Kreme Challenge. Students run 2.5 miles, from the university's Memorial Bell Tower to a Krispy Kreme shop in downtown Raleigh, eat 12 glazed doughnuts, and then run back to the tower. The event is a fundraiser for the NC Children's Hospital. The Master of Accounting program offered by NC State's Poole College of Management consists of 11 courses, which students must complete with a GPA of 3.0 or higher.
The program is certified by the American Institute of Certified Public Accountants. The MAC degree is available on campus or online, and the in-person program is designed to be completed in one year. The MAC strives to offer a small-college feel but with all the resources of a large university, including deep ties with the business community. Many of NC State's MAC faculty are industry professionals with years of experience. The online version of the program allows students to balance work, family, locations, and other life priorities that make going to the campus difficult or impossible. The online program emphasizes flexibility but gives students access to the same instruction and resources that on-campus students enjoy, such as degree concentrations and study-abroad options. The online MAC can be earned in as few as 12 months or as many as six years. Core courses include IT Risk and Control, Managerial and Career Effectiveness, Advanced Commercial Law, and Advanced Auditing. The program's three concentrations are Enterprise Risk Management Risk, which is swiftly becoming a core competency expected in executive leadership; Information Technology, which can strengthen a graduate's abilities in core auditing positions; and Tax Strategy, which can improve performance in core tax roles and allow students to explore career options.
NC State specifies seven courses that must be completed successfully before students can be accepted into the MAC program. The courses cover areas such as accounting, auditing, and business law. These courses, or their equivalents, may be taken at accredited colleges and universities. May 2019 graduates of the MAC program had a 100% placement rate three months after graduation, with an average starting salary of $54,700, according to NC State. The study-abroad option with the MAC provides students an opportunity to spend four weeks in Prague during the summer semester. Students who want to take a break from classwork can support NC State's Wolf Pack athletic program, which competes in the NCAA's Division I and has a fierce rivalry with its Research Triangle neighbors, Duke and UNC.
ACCOUNTING MAJOR – MBA COURSE REQUIREMENTS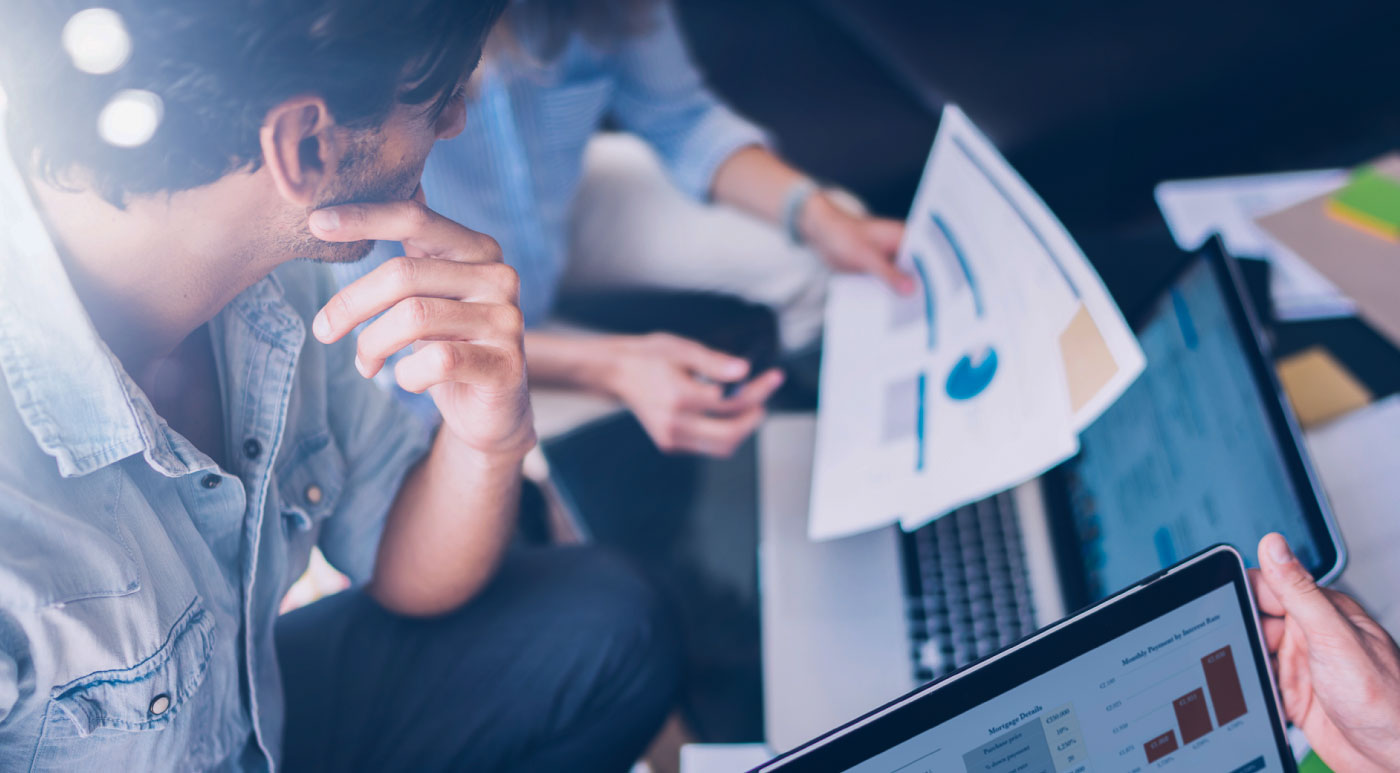 For a university that came into being nearly 280 years ago, the University of Pennsylvania wears its age well. This private, Ivy League school was founded in 1740 by Founding Father Benjamin Franklin and was actually the first higher-education institution in the New World to call itself a university. It also sports the nation's first business school – the highly respected Wharton School of Business. U.S. News & World Report ranks the university No. 7 among accounting programs and No. 1 among business programs. The Philadelphia university has an enrollment of about 21,900 students. Penn's accounting master's degree from the Wharton School is offered as a major in the school's Master of Business Administration degree. The 20-month, cohort-based program includes a 3.5-month summer internship. Accounting is one of 18 MBA majors offered by the Wharton School. Faculty of the school, many of whom are leaders in their fields, challenge students to lead with strategic and measurable thinking. Many professors serve as consultants for businesses, nonprofits, and governments.
The depth of their expertise leads to a breadth of courses not seen in many other business schools. Cohort members form a support system that helps students get the most out of their MBA experience. Each student brings their own background and expertise to the group, helping the cohort members to learn from each other. A team of advisors helps students navigate the program's many offerings, and they provide suggestions for student engagement and career management. MBA accounting majors choose from six courses, which include Problems in Financial Reporting; Accounting for Mergers, Acquisitions, and Complex Financial Structures; Financial Statement and Disclosure Analysis; and Taxes and Business Strategy. Core MBA classes include Financial Disclosure Analytics, Accounting for Complex Financial Structures, and Financial Reporting and Business Analysis.
As a measurement of the Wharton School's level of success with graduate achievement, Penn notes that, among the school's Class of 2018, 98% received job offers for and 96% had accepted the offers; these had a median starting salary of $134,000. Of those in new positions, 74% received sign-on bonuses with a median amount of $30,000. Every student in the Class of 2018 who sought summer internships found one, with a median compensation of $8,000. Applicants to the MBA program need to provide a complete description of their full-time experience, including any military or entrepreneurial experience. Students also can include relevant part-time or summer employment completed since the beginning of their college studies. Applicants are also asked to submit two essays, one that describes what the student hopes to gain professionally from the Wharton program, the other describing an impactful experience not noted anywhere else in the application and what was learned from that experience. Two letters of recommendation should be submitted, preferably from people who can speak to the student's performance in a work setting. All applicants also must submit GMAT or GRE scores.
MASTER OF ACCOUNTANCY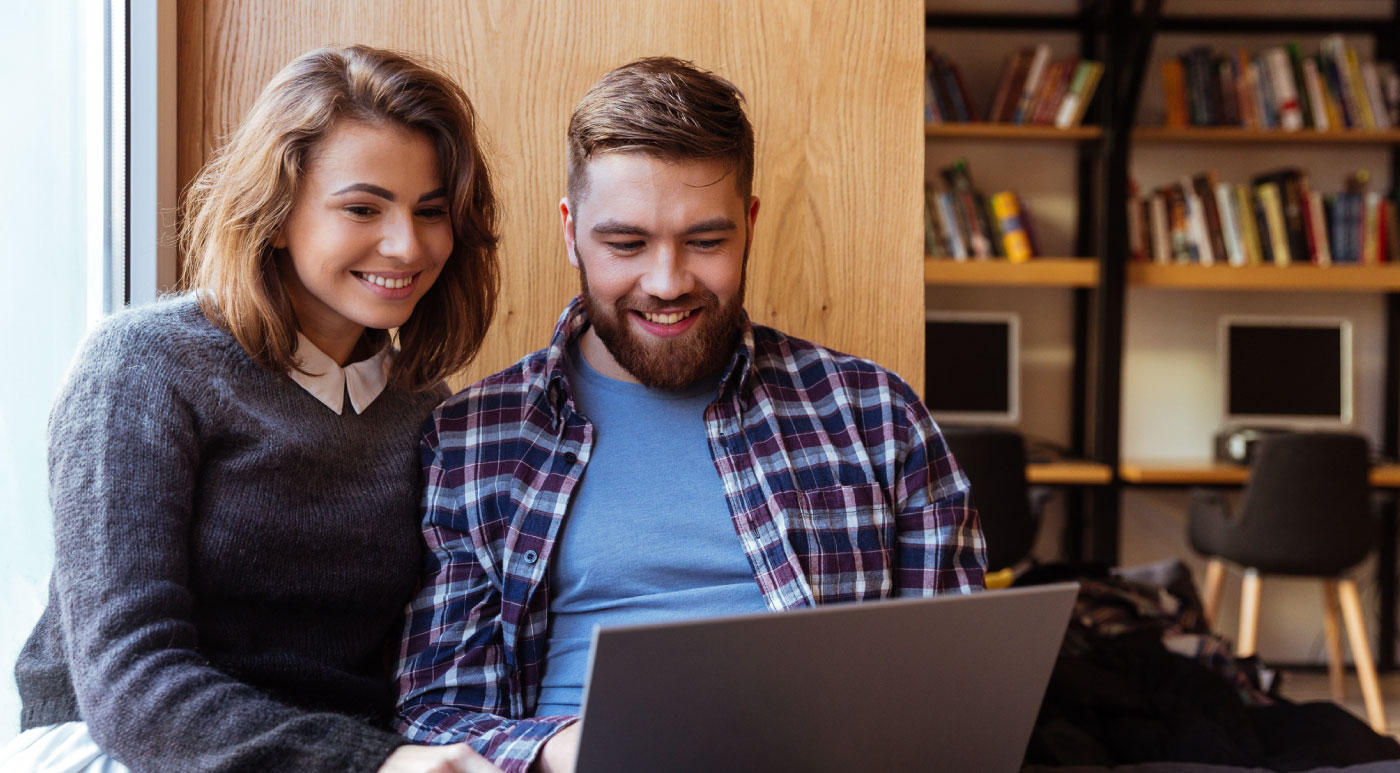 The sports teams at the University of Georgia are known as the Bulldogs, but the most famous member of the athletics program never scored a touchdown or made a free throw. Uga, a white English bulldog, is the program's mascot. There have been 10 Ugas, dating back to the 1950s. Eight of them are entombed in small marble vaults near the main gate of the football stadium, and the vaults are decorated with flowers before each home game. Clearly, the UGA community takes its sports seriously, but academics will always be No. 1. UGA enrolls about 38,200 students and employs roughly 3,200 academic staff. U.S. News & World Report ranks UGA No. 16 among public national universities.
The University of Georgia's Terry School of Business offers a Master of Accountancy degree through the J.M. Tull School of Accounting. UGA says graduates have had the best first-time passage rate for the CPA exams among large business programs for two of the past three years. The program combines providing in-depth knowledge with imbuing students with technical expertise. There are three paths to an accounting master's degree at UGA. The traditional, one-year path is for students with a bachelor's degree who want to prepare to sit for the CPA exam. This path has 12 to 18 credit hours of required courses, three to six hours of accounting electives, and six to 12 hours of general electives. There also are three specialization areas: Taxation, Audit, and Advisory. Students must check with advisors to determine how many prerequisite accounting classes are needed before they can enroll in the master's program.
Undergraduate students at UGA can opt for a five-year program that finishes with a Bachelor of Business Accounting and the MAcc degree. The third option is a three-year program for students who want a career in tax law, licensed as a CPA and as an attorney. This program sets up students to graduate with Juris Doctor and Master of Accountancy degrees with a taxation major. Graduates of the MAcc program have shown they can land good jobs quickly. According to UGA data, 99% of the program's Class of 2018 had positions within a month of graduation, with a median salary of $53,500. Recent employers include KPMG, Delta Airlines, and Moore Colson. Applicants to the MAcc program should supply GMAT scores, three letters of recommendation (including at least two from accounting faculty), a resume, and a one-page statement of purpose. The campus' hometown of Athens, GA, was the birthplace of many bands and artists from the era of alternative rock and new wave music. R.E.M. and the B-52s came from Athens, as did the Indigo Girls, Matthew Sweet, and Danger Mouse. Since 1996, the downtown Athens has hosted AthFest, a music and arts festival.
MASTER OF ACCOUNTING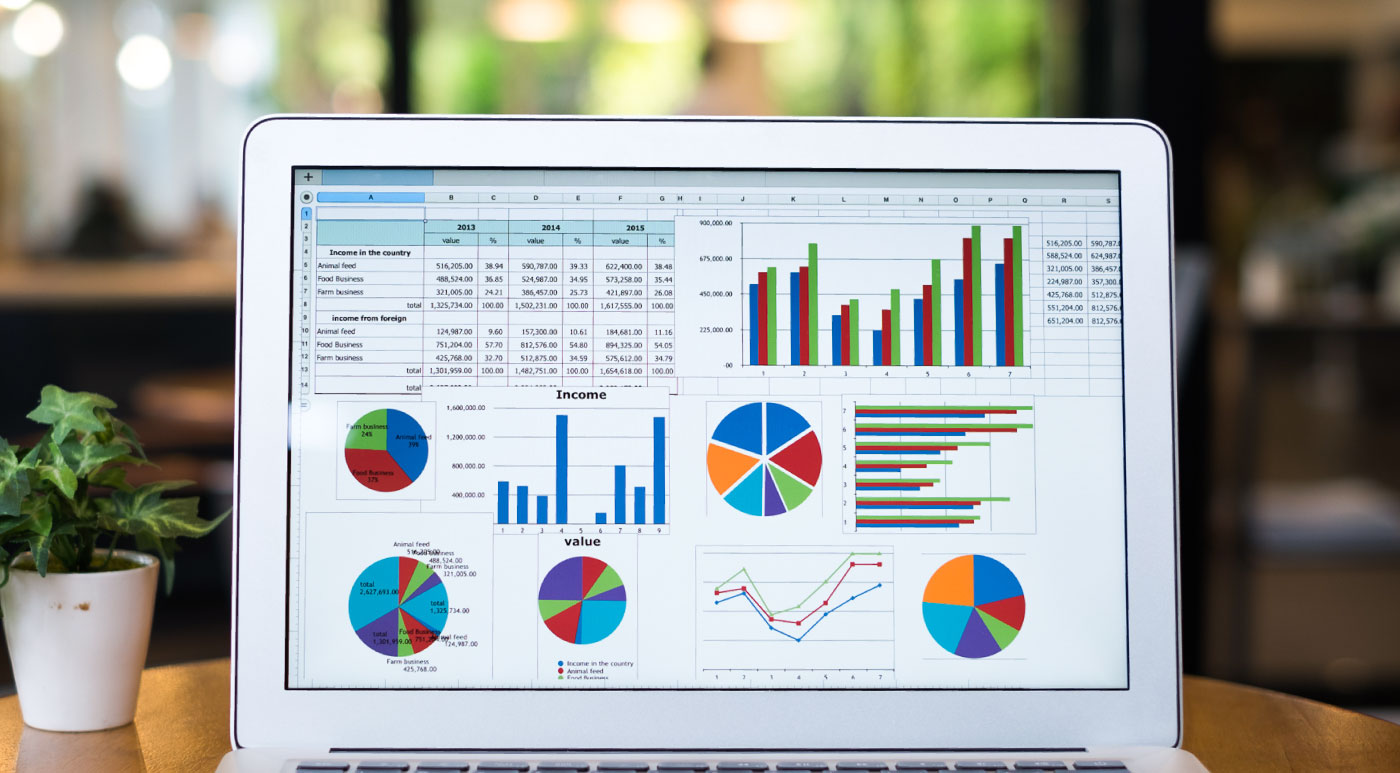 The University of North Carolina at Chapel Hill is the flagship campus of the 17-member UNC system. Chartered in 1789, UNC is tied with two other campuses for the title of "oldest public university in the country." The university's enrollment of about 29,800 makes Chapel Hill (population 57,000) very much a college town. UNC is among those institutions referred to as a Public Ivy, in that it provides a private school-level academic experience at the lower cost of a public school. The athletics program plays a large role in UNC's persona, with Tar Heels teams enjoying consistent success in men's baseball, women's soccer and other sports. U.S. News & World Report ranks the university No. 8 among business programs.
The Master of Accounting degree is offered by UNC's Kenan-Flagler Business School. The on-campus version of the program is open to students with no more than 12 previous credits of accounting coursework. The program is aimed at non-accounting majors and takes 12 months to complete at a full-time pace. All students begin the program in June. An online option can be started in January, March, June, or September. It is open to all students, including accounting majors, regardless of major or previous coursework. The program offers flexible schedules and can be completed in 12 to 36 months. On-campus students, soon after arriving, begin to meet with accounting firms and major corporations, with the dual goal of building their knowledge base and making connections. Just over a year later, with the accounting degree in hand, 98% of graduates are employed, UNC says, and 90% of those graduates land at accounting firms; 71% go on to work with a Big Four firm. The online program requires 36 to 48 credit hours, depending on previous coursework. Waivers of GMAT/GRE scores are available to applicants who qualify academically.
The program is ideal for college graduates looking for their first degree-based job, mid-level professionals who want to change careers, or seasoned business leaders who want to move up the ladder in their careers. Frequent travelers or members of the military also can benefit from UNC's online format. The online program provides the same instruction and peer-to-peer interaction as the in-person program, along with strong counseling and recruitment opportunities. Based on what UNC hears from recruiters, the accounting program looks for students who possess strong critical and analytical thinking abilities, the ability to sustain high levels of performance, excellent communication and interpersonal skills, leadership and organizational abilities, depth of character, and a passion for learning. Students in the program choose one of three concentrations: Tax, Audit, or Financial Analysis and Reporting. Core courses include Financial Reporting, Managerial and Cost Accounting, and Auditing and Assurance Services. Applicants to the program must provide a resume or LinkedIn profile, along with GRE/GMAT scores, two recommenders who can speak to the student's skills and ambition, and a statement of purpose.
MS IN ACCOUNTING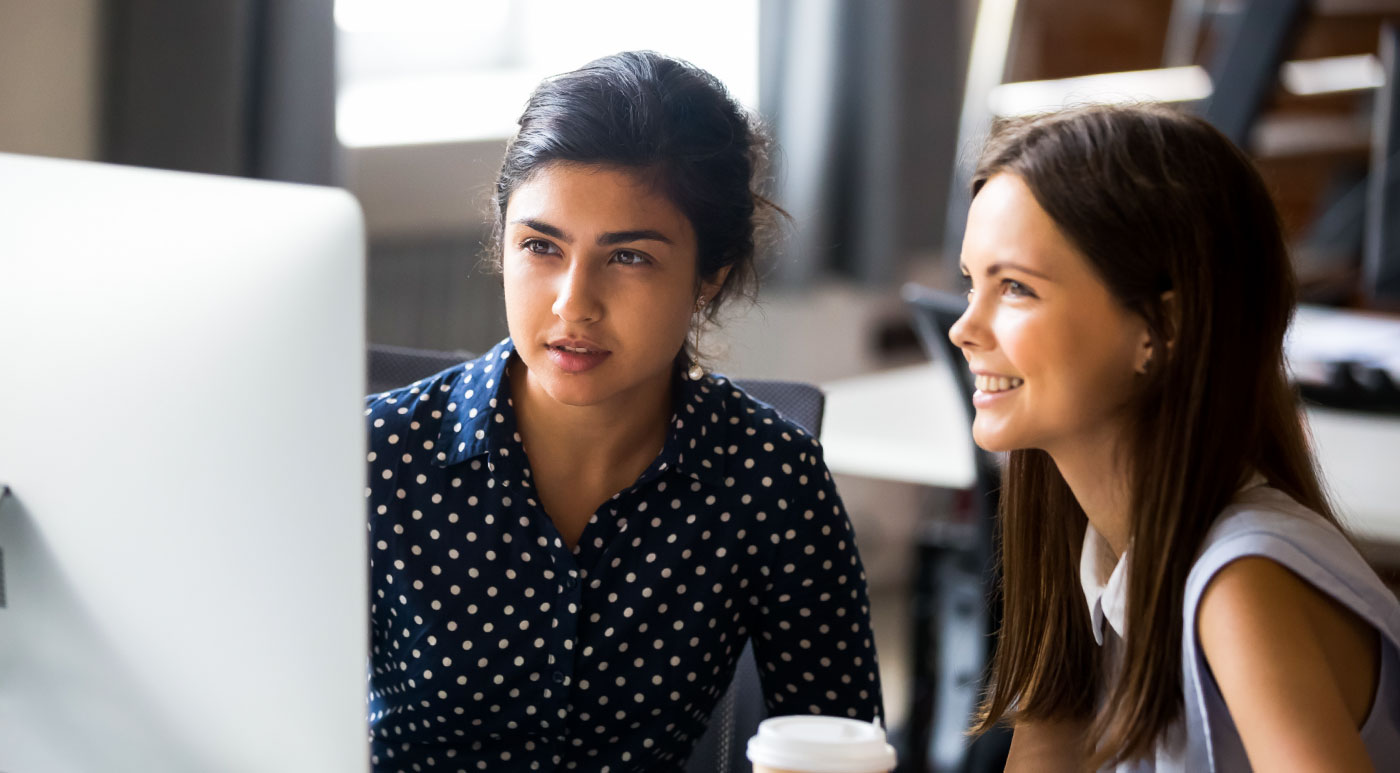 No one knows what a Hoosier is. Well, that's not exactly true. A Hoosier is what people call a native of Indiana, a non-native who has embraced the state, or a student at Indiana University. As for where the word comes from, its origins are a matter of debate that will likely never be resolved. The university, in Bloomington, IN, embraced the word for its sports programs. Indiana has an enrollment of about 43,700 and an academic staff of more than 2,100. Notable alumni include Wikipedia co-founder Jimmy Wales; Suzanne Collins, author of The Hunger Games novels; and billionaire/NBA owner Mark Cuban. Indiana is among institutions referred to as a Public Ivy, in that it provides a private school-level academic experience at the lower cost of a public school. U.S. News & World Report ranks the university No. 10 among business programs.
The MS in Accounting program is offered through Indiana's Kelley School of Business. About 6,100 students are enrolled in the Kelley School's undergraduate, graduate, and Ph.D. programs, and in its online program, Kelley Direct. In the traditional MSA program, students take a minimum of 30 credit hours. A flexible curriculum lets students choose from subjects such as Assurance, Risk Management, Data Analytics, and Taxation. With the assistance of school advisors, students decide on the mix of electives that best fits their personal and professional goals. For Indiana students, there also is a two-year program, called the 3/2 MBA. This is a two-year program that generally draws Kelley undergraduates who are interested in finance-driven accounting careers. The one-year MSA program, which is open to Kelley students and those from other colleges and universities, focuses on assurance and risk management or taxation.
There also is a field consulting option. Students can spend a semester with the Deloitte Learning Lab in New York City and visit the Federal Reserve and New York Stock Exchange, or choose the Accounting and Public Policy Course that takes a three-day trip to Washington, D.C. to meet with representatives of the SEC and other agencies. No matter what path students choose, Indiana says it's worth the effort, as 95% of MSA alumni receive job offers within 90 days of graduation. Indiana also offers a joint degree in which one can earn the MSA plus a Juris Doctor. The double degree calls for 18 credit hours from the Kelley School and 79 hours from Indiana's law school. 
Students preparing to apply to or enroll in the MSA program must be sure to have several prerequisite courses out of the way. These include several undergraduate accounting classes, along with business classes in tax, auditing, business law, and business information systems. Applicants also must provide a resume, two letters of recommendation, and a personal statement of no more than 700 words.
MASTER OF PROFESSIONAL ACCOUNTING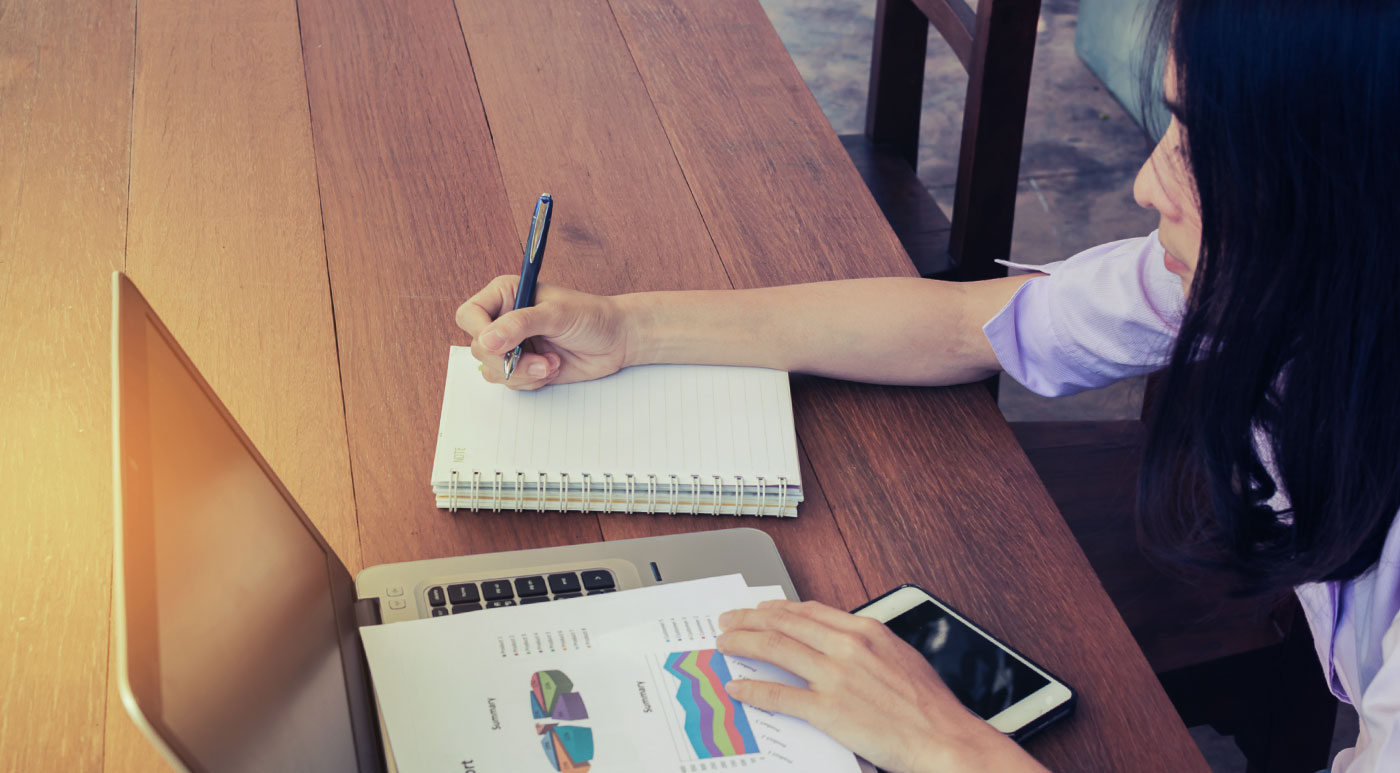 Location, location, location. The University of Washington can lay claim to being one of the most vibrant and picturesque locations in the United States. The campus is located near Puget Sound, in metropolitan Seattle, home of Pike Place Market and the birthplace of Starbucks. UW's football venue, Husky Stadium, hugs the sound so tightly that docks for recreational boats are located just beyond the east end zone. UW has an enrollment of about 48,000 and an academic staff of about 5,800. About one-third of its undergraduate students represent minority groups. There are roughly 800 registered student organizations on campus. The school's mascot, the Husky, was adopted in 1922, replacing the Sun Dodger – a reference to Seattle's abundance of overcast days. The Master of Professional Accounting is offered through UW's Foster School of Business. U.S. News & World Report ranks UW No. 7 among full-time MBA programs at public universities.
It prepares accounting professionals by imbuing them with innovative thinking, strong ethics, and strong oral and written communication skills. There is focused coursework in data analytics that gives students the advantage they need in a career of financial statement auditing. The program also features an interactive class with industry professionals from Deloitte, KPMG, Amazon, Microsoft, and Tableau. There are also workshops in professional speaking, making presentations, collaborative projects, and interactions with experienced audit and assurance professionals. All told, the MPAcc program prepares students for the challenges, opportunities, and experiences of the accounting profession and meets the additional credits required to sit for the CPA exam. UW reports that recent MPAcc graduates had a 77% success rate on the CPA exam, along with a 95% success rate in being hired soon after graduation.
The median starting salary for these hires was $59,000. The UW degree consists of 10 courses, or 48 quarter credits. The coursework is designed to be completed in one academic year, which runs September through June. Classes include Accounting, Audit and Assurance Regulation; Advanced Cases in Assurance Services; Advanced Financial Analysis; and Communications in Professional Accounting. The curriculum includes an internship during the winter quarter, plus an independent research project in which the student documents experiences learned in the internship. The MPAcc has two tracks, Auditing and Assurance, and both are designed for applicants with an undergraduate business degree with an accounting major or option. Generally, these students do not need to complete prerequisite courses.
Students without these types of degree can apply to the program, but must complete prerequisite courses before entering in September. The courses cover accounting, marketing, economics, and finance. Program applicants must provide a resume, a personal essay, three statements of recommendation, and GMAT scores. The Foster School's headquarters is Dempsey Hall, a $42 million, LEED-certified facility that opened in 2012. Dempsey Hall features career centers, classrooms, and an executive forum. An adjacent space, PACCAR Hall, has classrooms, student breakout rooms, faculty offices, and a 250-seat auditorium.
MS ACCOUNTING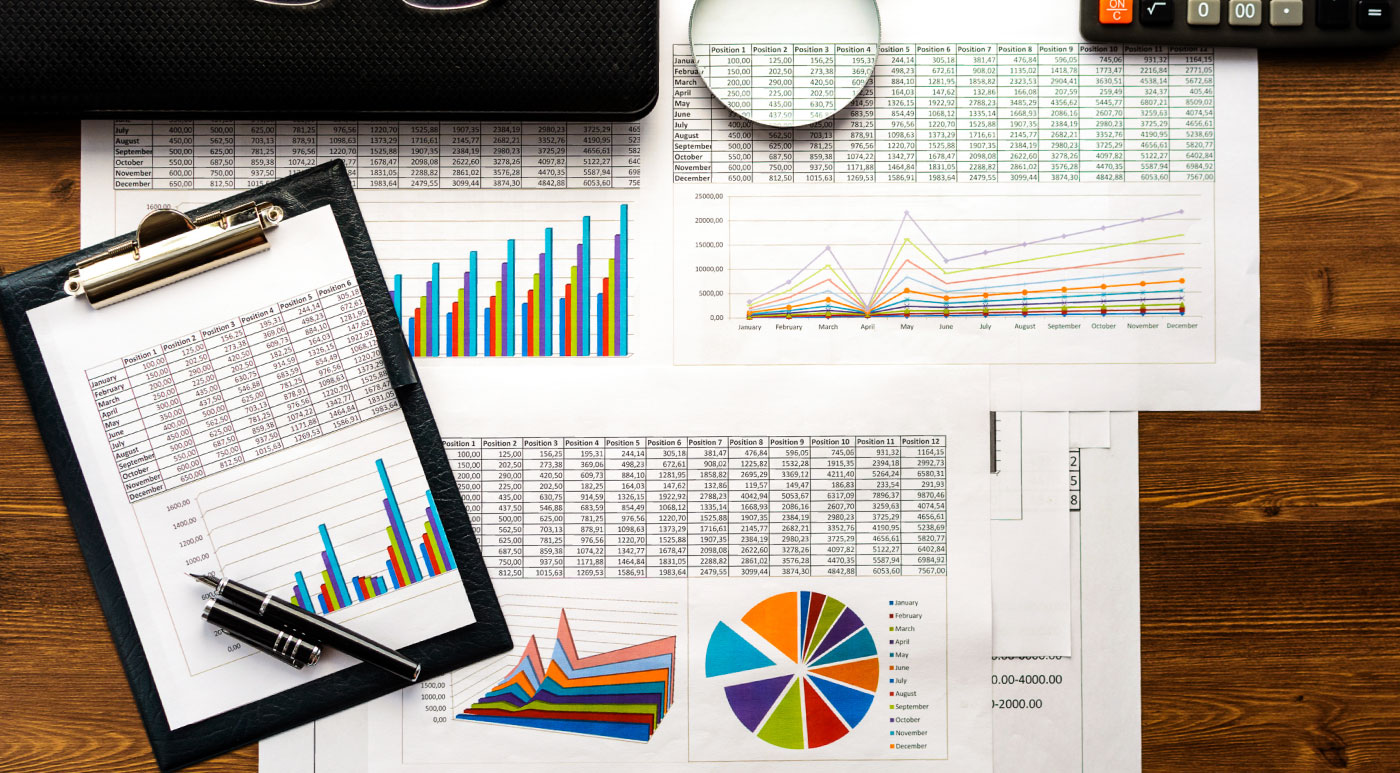 Sports are big at Texas A&M University, almost as big as the university itself. With an enrollment of about 69,400, it has the second-largest collection of students in the United States (behind only the University of Central Florida). One of the biggest sports traditions at Texas A&M is the "12th Man." This refers to the 11 players on a football team; the "12th man" is every student at a game (not just football) who could, if needed, be ready to take the field. That doesn't happen, of course, but the tradition speaks to a sense of preparedness and unity among the student body (and, in football, the university does use a walk-on who plays on special teams – and wears the number 12 on his jersey).
The campus has more than 1,000 registered student organizations and nearly 60 fraternities and sororities. The MS Accounting degree from the Mays Business School has two tracks. Each track consists of 37 semester credit hours, or 13 classes. The Assurance Services/Information Management track looks at business and accounting concepts from the viewpoint of an assurance services professional. Students are encouraged to develop technical and common-sense answers to various accounting situations. This track builds the skills needed to audit or consult with financial institutions and multinational corporations. Courses emphasize both oral and written communication skills. Students develop skills that require outside-the-box thinking, teamwork, identification of problems, and analysis. The second track, Tax Consulting/Financial Planning, provides a foundation for understanding the taxation of entities, along with the relationship between taxes and the business decision process. The track zeroes in on identifying tax problems by using the latest databases to conduct research and interpret the tax code.
The track focuses on the contemporary and fundamental aspects of developing tax strategies in the business world. A selection of classes from both tracks includes Corporate Tax, Accounting Ethics, Financial Statement Analysis, and Business Law. Students in the MSAcc program can take advantage of the Career Management Center, where they can attend workshops and get one-on-one coaching on professional development, job search strategies, and resumes. During the fall semester, MSAcc students take a professional development seminar that features distinguished speakers and sharpens their understanding of employment opportunities and the skills needed for a successful career.
Students also are encouraged to complete an accounting internship during the spring or summer terms. Many students turn the internship into a full-time job offer after they graduate. Students have the option to take a review course for the CPA exam during their final semester. Graduates or near-graduates also can tap into the university's extensive and expansive alumni network, formally known as the Association of Former Students of Texas A&M University. In addition to demonstrated leadership and academic potential, candidates for the MSAcc are asked to supply GMAT/GRE scores, letters of reference, and an accounting of all relevant work experience. Applicants are also interviewed by Mays School staff.