Ready to find your ideal master's program?
www.mastersprogramsguide.com is an advertising-supported site. Featured or trusted partner programs and all school search, finder, or match results are for schools that compensate us. This compensation does not influence our school rankings, resource guides, or other editorially-independent information published on this site.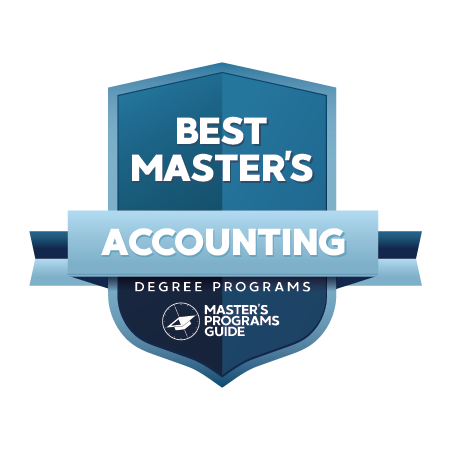 Are you considering a career in accounting? Believe it or not, becoming a CPA (certified public accountant) isn't the only thing you can do with one of these rewarding degrees.
After earning one of the best master's in accounting, you could go into public accounting at a large firm, making six figures right out of college, or you could teach at the undergraduate level. You could climb the corporate ladder or start your very own accounting firm.
The options are endless! But regardless of how you choose to put your degree to work, you'll need to have a solid education in accounting backing you up. 
What exactly is accounting? Essentially, it involves scrutinizing business and financial transactions to analyze, verify and then report the results. When most people think of accountants, they think of the suits to whom they bring their tax returns each spring, but accountants can do so much more. 
For the most part, a bachelor's degree is all that is required to land a high-paying job. However, if you earn a master's degree in accounting, your opportunities will be even more extensive. You can easily rise to a leadership or management position, pursuing a career as a chief financial officer, technology controller, or even a corporate budget analyst. 
The demand for these positions is high—and so is the pay. Because you'll be tasked with managing others, you'll be able to command impressive wages. 
Of course, one of the most common reasons to pursue a master's in accounting is to prepare for the examination to become a Certified Public Accountant. If you don't yet have this licence, you can only carry out certain tasks, like preparing basic financial statements or in some cases, basic tax returns.
Become a CPA, and you'll be able to conduct audits, represent clients in IRS disputes, and review more complex financial statements. 
As you can see, all of these are excellent reasons to consider earning a master's degree in accounting. Now, how do you find the best program?
The best program in accounting won't be the same for each and every student. You'll need to find one that matches your career goals and your drive to succeed. Look for a degree with lots of opportunities to test your skills in the real world. Experiences like internships and study abroad are always helpful, as are cooperative learning opportunities, research programs, and fellowships. 
When you're looking for an accounting degree, you'll quickly discover that there is some variation among the programs that are available. There are Master of Accounting programs, which are designed for students who are interested in working within the top levels of the accounting industry (as well as those who have little to no experience in accounting). 
There are also MBA in Accounting degrees and Master's of Science in Accounting degrees. While an MBA offers a breadth of knowledge, a Master of Science In Accounting offers a depth of knowledge. Otherwise, they are more or less the same! 
Are you ready to show the world what an awesome accountant looks like? Walk the walk and talk the talk by pursuing one of the 10 best master's programs in accounting. We'll tell you everything you need to know in this guide! 
What Are the Best Master's in Accounting Degrees?
We know that you have educational goals that you're itching to pursue, but you may not know where to start. The editors of Master's Programs Guide utilize a unique ranking methodology based on the following five aspects:
25% Overall Degree Affordability: Average cost of undergraduate and graduate tuition per school
25% Graduation Rate: Number of students who start at the university and actually finish there
20% Earnings Potential: Average mid-career salary of school alumni
20% Selectivity: The number of students who apply versus the number who actually get accepted
10% Online Graduate Offerings: The number of programs offered online in each department
At Master's Programs Guide, we strive to do our best to guide you and your family toward a fruitful academic career. The pursuit of knowledge is a noble one, and we want to help you reach your goals.
Master in Accounting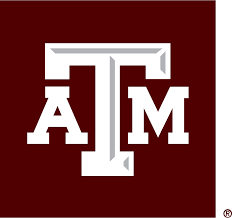 Texas A&M University is one of the largest schools in the country. With an enrollment of roughly 69,000 students, this public land-grant research university has the second largest student body in the United States. It is also home to one of the nation's top accounting schools.
The Mays Business School offers a master's in accounting that has two separate tracks. Each one consists of approximately 13 classes or 37 credit hours of study. You can choose between an assurance services/information management track, which is ideal for aspiring assurance services professionals, or the tax consulting/financial planning track. 
As you might expect, this one is ideal for candidates who want to understand the fundamental aspects of tax strategy in the business world. If you choose, you can even take a review course for the CPA exam during the final semester. 
Regardless of the track or courses you select, you'll find that the master's degree in accounting at Texas A&M University is one of the most career-focused around. A core component of the curriculum is an accounting internship that takes place in the spring or summer term. Many students find that their internships morph into full-time job offers following graduation. 
This school has an extensive alumni network, one that's formerly known as the Association of Former Students of Texas A&M University. You'll be able to take full advantage of the Career Management Center here, where you can attend workshops and receive one-on-one coaching on professional development, resume building, and job search strategies. You'll be required to complete a professional development seminar, too, in which you'll connect with industry experts and get a connection to employment opportunities in the region. 
Master of Accountancy (MAcc)
Gonzaga University is a Catholic university located in Spokane, WA. Though it's much smaller than many of the other universities in this ranking, home to roughly 7500 students, thes school is one of the best if you're looking for an accounting MS program. It is ranked as one of the best accounting programs by U.S. News & World Report.
The university offers bachelor's, doctoral, and master's degrees in seven colleges, including the School of Business Administration. The Master of Accountancy program is highly technical, preparing students for rewarding careers in accounting through hands-on experience and industry-relevant training. 
This program can be completed in as little as two semesters, with courses offered simultaneously remotely as well as in person. You'll take ten core classes (or 25 credit hours) plus five elective credits, completing a grand total of 30 credit hours for your degree.
The curriculum includes core classes such as:
Financial Statement Analysis
Accounting Theory
Financial Accounting for Income Taxes
Data Analysis for Accountants
You can take elective courses in the accounting department or branch out and take classes in taxation or the MBA program to further diversify your degree. 
As you study, you'll have plenty of opportunities to gain experience and make strong connections with industry partners. The Forensic Accounting Lab is one such example. This elective course will let you help local law enforcement officials prosecute white-collar crime—a wonderful experience that will allow you to put your training to action. 
With a first-time CPA exam pass rate of 82.$5, this school is number one in this regard on the west coast and tenth in the nation. Not planning on becoming a CPA? Gonzaga still has plenty to offer, with a 100% employment rate within three months of graduation. 
Master of Accounting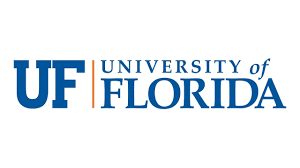 The University of Florida is a public land-grant research university located in Gainesville, FL. This school is perhaps best known for its intercollegiate sports teams, the Floria Gators, but it's also known for its academics.
Here, you'll find another one of the top Master of Accounting degrees. It is designed primarily for students who completed their undergraduate training in accounting at another university and now want to attend the Fisher School of Accounting for graduate work.
It has three concentration options: auditing, taxation, or general (no concentration). It can be completed in as little as two years of study with all courses offered on-campus in Gainesville.
The program is designed for students who are interested in sitting for the Uniform Certified Public Accountant Examination. It includes core classes in things like:
Accounting Regulation
Governmental Accounting
Issues in Audit Practice
Accounting for Income Taxes
International Auditing
You'll be able to take around six credit hours of electives as part of this curriculum, too.
Master of Science in Accountancy (MSA)
Sometimes referred to simply as the University of Illinois, the University of Illinois at Urbana-Champaign is a public land-grant research university located in the twin cities of Urbana and champaign. One of the largest public universities in the nation, it is home to Research Park. This location houses innovation centers for more than 90 start-up companies and multinational corporations, such as State Farm, Abbott, Capital One, Yahoo, and more.
The result? It's a great place to get a hands-on education in just about any discipline related to the business world.
The University of Illinois at Urbana-Champaign offers another top masters in accounting. This program is ranked as one of the best in the world for its accounting programs by U.S. News & World Report—its business programs are highly regarded by this publication as well.
The curriculum is geared toward graduate students who have finished or are currently working on their bachelor's degree in accountancy at an accredited American university. A one-year degree completion program, it allows candidates to choose from two potential degree concentrations in auditing or taxation.
You will complete a blend of core classes and graduate-level electives, such as:
Auditing and Insurance Standards
External Risk Measurement and Reporting
Corporation Income Taxation
 In addition to the concentrations listed above, there are other specializations you can choose from in order to meet the elective credit requirement (such as those in finance, corporate governance and international business, supply chain management, and information technology and control). 
MS in Accounting
Founded by Thomas Jefferson himself, the University of Virginia is one of the oldest universities in the country. Located in Charlottesville, VA, The school was established in 1819 and has borne witness to the education of alumni such as the founder of Reddit and the creator of CNET. 
The school is known for its student-regulated honor code, in which learners are required not to lie, cheat or steal, and for its many secret societies. Although these societies aren't nearly as active as they once were, rest assured, they are still around! 
It's no secret that the Master of Science in Accounting here is one of the best in the nation. It is ranked among the best business programs by U.S. News & World Report. Offered by the McIntire School of Commerce, the program consists of 30 credit hours of study and provides students with the ideal location just over 115 miles from Washington, D.C. 
With an impressive 91% job placement rate, this accounting degree has some of the best outcomes of all other competitors. A large percentage of graduates sign with Big Four firms with an average starting salary of $59,000. 
These excellent outcomes are due in part to the quality instructors and exemplary curriculum, but also to the many hands-on learning experiences that are available for students here. You can take advantage of study abroad courses in places like South America, Asia, and Europe. You'll work closely with your classmates to develop the hands-on skills and critical thinking abilities you need to be a successful leader in accountancy.
Enroll in this program and you can choose from two different tracks – tax consulting or financial reporting and assurance. Whichever you choose, you'll complete core classes like:
Financial Trading
Taxation of Partnerships and Flow-Through Entities
Taxes and Business Strategy
Master of Accounting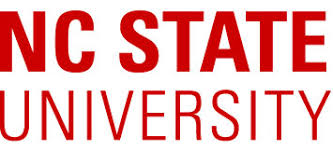 Another one of the best accounting master's can be found at North Carolina State University. This school is known for its contributions to research and innovation. It forms one of the three points of the famed Research Triangle, with the others being Duke University and the University of North Carolina at Chapel Hill.
The programs here focus on professional research and industry relativity. Your courses will be hands-on and collaborative, allowing you to see firsthand how the concepts learned in class can be applied to a real-world setting. The Master of Accounting is offered by the Poole College of Management and consists of 11 courses.
Accredited and certified by the American Institute of Certified Public Accountants, this degree can be completed on-campus or online. It is meant to be completed in as little as one year though you can of course take longer to complete your classes if this fits your current schedule a bit better. The master's of accounting online is designed specifically with busy working professionals in mind. 
You will be able to choose from a variety of concentrations and even study abroad options, taking core courses like:
Advanced Auditing
Advanced Commercial Law
IT Risk and Control
Available concentrations include those in Enterprise Risk Management Information Technology, and Tax Strategy.
Although a bachelor's degree in accounting isn't necessarily required for admission to this program, you will have to complete a series of courses in topics like business law, auditing, and accounting in order to be eligible for admission. The school has an impressive 100% placement rate within three months of graduation, with alumni receiving average starting salaries of $54,700. 
This excellent outcome is due in part to the quality instruction you'll receive from the faculty in this program, but also to the many opportunities for field-based learning. In addition to internships, research opportunities, and fellowships, you can also choose to spend four weeks studying in Prague over the summer semester. 
Master of Accountancy 

The University of Alabama is a public research institution in Tuscaloosa, AL. The oldest and the largest of all the public universities in Alabama, it offers a variety of programs at the undergraduate and graduate levels. It's home to a variety of unique programs that can only be found here, including those in Romance languages, metallurgical engineering, and more.
Of course, this school is also where you will find one of the country's top accounting degrees. The Master of Accountancy is geared toward students who are interested in working in accounting and assurance services, helping them to develop the cognitive, research, and communication skills they need to be successful. Of course, it also provides graduates with the training and core courses they need to sit for the CPA exam.
You'll take at least 30 hours of graduate credits, including 21 hours of core accounting courses. You'll also be able to take electives that align with your unique career goals, with pathways available in assurance, wealth management, fraud investigation, healthcare, and more.
This degree is one of the most affordable programs in accounting you will find. Tuition and fees are low. Plus, the Culverhouse School of Accountancy regularly awards assistantships and scholarships to eligible students. Make sure you apply!
MS in Accounting
The University of Texas at Dallas is a sprawling university, with a main campus that's technically located in Richardson but multiple other locations in the city's downtown area. It is known for its contributions to research in fields like bioengineering, nanotechnology, cybersecurity, and of course, accounting.
The Master of Science in Accounting is offered by the storied Naveen Jindal School of Management. You can take courses fully on-campus or online, but if you plan to sit for the CPA exam, you'll need to complete at least half of your 30 required credit hours on campus. 
You'll take core classes like:
Managerial Accounting
Financial Accounting
Ethics for Professional Accountants
Database Foundations 
Beyond that, you can choose electives to customize your degree to meet your needs.
There are several concentrations available as part of this program, including those in taxation, internal audit and risk assurance, accounting analytics, research professional accounting, and more. 
MS in Accounting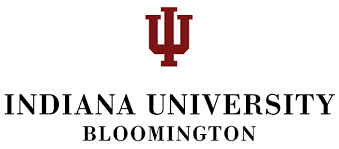 Enroll in the master of accounting program at Indiana University Bloomington, and you'll become a Hoosier.
"A what?" you might be wondering. We'll say it again—a Hoosier!To be fair, nobody knows exactly what a Hoosier is, at least in the context of Indiana University. Technically, a Hoosier is anyone who is a native of Indiana, a non-native who has embraced the state as his own, or of course, a student at Indiana University. As for what exactly the word means, it's unclear, but what you do need to know is that when you become a Hoosier, you'll join a group of fellow students and alumni that's tens of thousands strong.
And what a group it is! Notable alumni include Wikipedia founder Jimmy Wales, billionaire Mark Cuban, and even Suzanne Collins, the author of The Hunger Games series. Referred to as a Public Ivy, Indiana University Bloomington offers learners the quality of a private school with the lower cost and affordability of a public school.
That's just one reason why U.S. News & World Report ranks it as one of the best business schools in the country. The Kelley School of Business is where you will find the Master of Science in Accounting. It is available on-campus as well as online, featuring a flexible curriculum that will allow you to choose from subjects like:
Data Analytics
Taxation
Assurance
Risk Management
You will be able to choose the combination of electives that best fits your professional and personal goals. With both one- and two-year programs available, the degree is incredibly flexible. There's even a field consulting option that will allow you to spend a semester in New York City, visiting iconic destinations like the New York Stock Exchange and the Federal Reserve. 
If you don't want to spend that much time away from campus, there's also a three-day trip to Washington, D.C. embedded as part of the curriculum in the Accounting and Public Policy course. 
Regardless of whether you choose to study solely on campus or to take your travels abroad, it's easy to see that you'll get a ton out of this program. It has a 95% job placement rate within 90 days of graduation and even offers a joint degree in which you can earn your master's of science plus a Juris Doctor. It's a one-of-a-kind program, to say the very least!
Master of Science in Accountancy (MSA)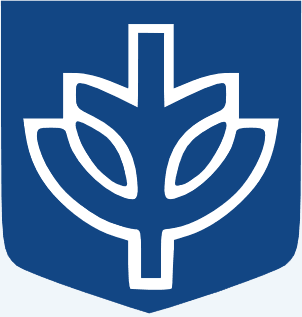 DePaul University is a private research university located in Chicago, IL. This school has strong Catholic origins and maintains the largest Catholic university by enrollment in the United States to this very day. 
Today, the school is best known for its programs that cater specifically to nontraditional students. Roughly 90% of all students here live off-campus or commute. The university is also home to many international students, with the student body representing more than 60 foreign countries. 
DePaul University offers a nationally-ranked Master of Science in Accountancy that can prepare you to become an industry-ready accountant. It's perfect for candidates who are interested in sitting for the CPA examination and need a flexible opportunity to get them here.
This degree is available fully online but can also be completed on-campus or in a hybrid fashion, depending on your needs and preferences. You'll take 12 required accounting courses along with four business courses to give you both the breadth and depth of dedication you need to be successful.
Some courses you'll take include:
Financial Accounting
Tax Treatment of Individuals and Property Transactions
Advanced topics in Accounting Theory
Analysis of Business Conditions
You can take electives that are represented in the graduate school's many other business majors, too, such as taxation or audit and advisory services. 
You'll gain the technical and foundational knowledge you need to perform essential accounting functions—as well as to anticipate and solve new challenges in the field. You'll learn from distinctive faculty as you pursue research areas in things like accounting education, balance sheet and earnings management, and financial accounting reporting. 
The result? DePaul's accounting program has a 90% job placement rate with an average salary of $61,500. Not too shabby! The degree offers a phenomenal return on investment with more than $3 million awarded to incoming students in scholarships each year. 
FAQ   
What master's degree should a CPA get?
In order to become a CPA, or a Certified Public Accountant, you will need a minimum of a bachelor's degree. This should be in accounting or a related field (like finance). Although the degree itself does not need to be specifically in accounting, you should complete a decent number of foundational courses in this field to prepare you for the exam (a minor in accounting is a smart choice).
A master's degree is even better, since most states require CPAs to complete around 150 semester credit hours of study. Earning a master's degree isn't necessarily required to become a CPA, but it can help you meet this credit hour requirement. After earning your credits, you'll need to pass the Uniform CPA Examination, which has a series of multiple-choice and task-based questions, simulations, and written communication tasks.
How long is a master's in accounting?
Each master's program varies in terms of its length and course requirements. Most students will take 12 to 18 months to complete their degrees, though some accelerated degrees can be completed in even less time than that. If you'd like to take classes part-time to fit your schedule (or just because you prefer a slower pace), know that most programs allow up to six years to finish a program that you have started. 
Once you're enrolled, you will take classes that cover topics like:
financial policy
the principles of investment property and negotiable instruments
taxes and business strategy
information technology for accounting
You'll complete around 30 to 36 credit hours, often with the addition of a thesis, capstone, or other hands-on experience. 
Many of these programs also make it possible for students to choose concentrations in things like accounting information systems, auditing, forensic accounting, corporate accounting, or even taxation regulation to further improve their job prospects, too.
What kind of jobs can I get after completing a master of accounting program?
After completing your studies in accounting, there are many types of jobs you might qualify for. Of course, working as an accountant is an obvious choice but you could also pursue work as an internal or external auditor, a securities or investment analyst, or a bookkeeper, just to name a few. 
As an accountant, you'll work to examine and prepare financial records. Completing your certification and becoming licensed as a Certified Public Accountant will dramatically improve your job prospects! 
If you choose to work as an auditor, your job will be to keep an eye out for the mismanagement of funds. As an internal auditor, you'll be working within a specific agency or company, but as an external auditor, you'll work for an outside company (or governmental entity) that is brought in to audit another business. 
As a securities or investment analyst, you'll provide businesses and individuals with the information they need to guide their monetary decisions. Usually, the goal will be to make decisions that result in the highest profit possible. 
Finally, you could also work as a bookkeeper. A bookkeeper is someone who produces financial records for organizations and checks those records for accuracy. Although this isn't the highest-paying career you could get with an accounting degree, it's a great way to gain experience and build industry connections while you're still in school.
What is the salary for a master's in accounting?
Because there are so many job opportunities available to students who have graduated from master's programs in accounting, the salary range can also vary. 
On average, you can expect to make around $73,560 per year, according to the Bureau of Labor Statistics, as an accountant. You'll earn an even higher salary if you receive a master's degree, as well as if you work for an in-demand field such as finance or insurance. 
As an auditor, the salary range is a bit more variable depending on whether you choose to work as an internal or external auditor. Payscale reports an average salary of around $58,182 for these professionals. 
Choose to work as an analyst and you'll find that your salary varies depending on the industry in which you work. Securities analysts tend to earn the highest salaries, on average, bringing in around $98,850. However, this is a high-paying field across the board, with the highest 10% of workers bringing in more than $159,560, according to the Bureau of Labor Statistics. 
How do I get into the best accounting graduate school?
Admissions requirements for the best accounting graduate schools vary. To get a more detailed idea of what is required, it's always smart to touch base with the admissions office at the university you plan to attend. Talk to your admissions advisor to find out the details.
Otherwise, know that these programs share a few commonalities. Admissions committees look for candidates with strong professional and academic backgrounds, so keep your grades up and look for hands-on experiences wherever you can find them, whether that's through work, volunteerism, or something else entirely. 
You usually need to have a minimum undergraduate GPA of around 3.0. That doesn't mean that you can't apply if your GPA is on the lower end of the scale. Many of the best schools, including the legendary Wharton School at the University of Pennsylvania, accept candidates with GPAs as low as 2.7. You just need to make sure your application is strong in other areas!
You don't necessarily need to have a background in accounting in order to apply, either. While a bachelor's in accounting is helpful, admissions advisors really just want to see that you have experience in a related field. Majors such as business, economics, and mathematics are often satisfactory for admission, too. 
Some programs, especially MBA in accounting degrees, require applicants to have some work experience. You will need to submit a resume, letters of recommendation, and a personal statement in most cases as well. GMAT and GRE scores are often required, though waivers are frequently available for students with strong academic records or extensive professional experience.