Ready to find your ideal master's program?
www.mastersprogramsguide.com is an advertising-supported site. Featured or trusted partner programs and all school search, finder, or match results are for schools that compensate us. This compensation does not influence our school rankings, resource guides, or other editorially-independent information published on this site.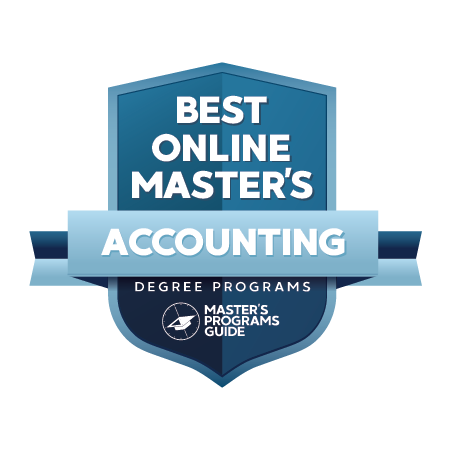 Accountants have a reputation for being relatively average office workers, but nothing could be further from the truth. Accountants are skilled mathematicians and financial experts and are critical parts of any successful business or company. In fact, it's no stretch to say that accountants are some of the most technically and mathematically skilled individuals in any organization. They serve many roles, from being dedicated accountants (which track the spending and income of companies or clients and devise ways in which to make or save money) to businessmen and women to financial managers.
A degree in accounting is an extremely versatile and valuable degree in just about any business sphere. Bachelor's degrees in accounting are fairly valuable by themselves, but master's degrees in accounting are even better.
For starters, they normally allow you to attain higher or managerial positions within an organization. Any accountants that want to become the head of their department will need a master's degree at a minimum. Additionally, many states in the US require that aspiring certified public accountants, or CPAs, have 150 credit hours of education in accounting specifically. Depending on which bachelor's degree you have, a master's degree might be needed to become an accountant in your state.
Master's degrees in accounting also provide you with several opportunities for specializations or certifications. For instance, several of these degrees let you focus on management accounting, which will make it easier for you to get that particular job in a company or organization, or internal auditing, which is a position that specializes in the accounting and auditing of a business' own books. Either way, your options in the accounting industry and related financial professions open up much more widely if you have a graduate-level degree in this field.
To make things even better, accounting jobs are extremely plentiful and the majority of them are high paying. U.S. News and World Report calls accountants one of the top 10 best business jobs in the U.S. In a time when many people are unsure about the long-term viability of their careers and who may be worried about paying back college, accounting might be an excellent solution.
These jobs are typically quite stable and are always needed in the majority of businesses because of their crucial role and financial savvy. Accountants are usually paid excellent salaries, meaning that even extensive student debt can be handled within a reasonable amount of time if you obtain a decent accounting position. Accounting is also a relatively safe field as opposed to something like construction – although many do have to beware the issues with a sedentary lifestyle!
There are lots of reasons why someone might want an accounting job or a master's degree in accounting. That's why it's a good thing that there are plenty of affordable and online options to pursue a master's in this field. Online degrees are great because they provide additional schedule flexibility, enabling you to continue working at your job while finishing your education at a distance. These programs are usually asynchronous and don't often incorporate field work, so the traveling or in-person requirements are quite low.
See Also: 10 Best Master's in Industrial Engineering
Common Application and Admissions Questions
Applying to a master's in accounting program is a little easier in some respects when considering your former schooling or bachelor's degree. Many master's programs require that all applicants have an extremely specialized bachelor's degree, as those degrees can provide you with the foundational knowledge for graduate-level classwork.
But accounting is a versatile and useful discipline in a wide variety of industries and companies. It's also not a specific discipline in and of itself; accounting as a craft or trade uses math, statistics, and business understanding together to keep track of expenses and income and come up with explanations for potential financial discrepancies. As a result, you'll be able to apply to many master's in accounting programs if you have an applicable bachelor's degree rather than a bachelor's in accounting degree. Other programs may have "catch up" programs that provide you with foundational knowledge at a fast pace. These can let you attend a master's program after only a few months of study.
Bachelor's degrees in subjects like mathematics, statistics, business, and so on will all likely be acceptable for the majority of programs. You'll still need a bachelor's degree, of course, although some master's programs can be pursued in combination with a bachelor's degree. These are often truncated five-year programs from start to finish and are excellent in terms of value for money since you pay for one less year of schooling to receive your master's. 
Your GPA should be quite high, however. Accounting is a STEM field, and these programs are typically very competitive and are usually filled with top-tier students in every regard. Most programs don't allow applications from students with a sub 3.0 GPA. You should always aim for a GPA higher than this minimum to make sure your application is competitive.
Furthermore, some accounting programs may want work experience or a resume of any related skills or accounting work you may have done before the program. This is because many accounting programs are designed specifically for future accountants, so they only accept students with a minimum of some accounting experience.
In addition, you'll want to ask your former professors and bosses for letters of recommendation. These letters can vouch for your skills and qualifications to the admissions board of any school and can drastically improve your odds of acceptance. Many graduate programs of any subject, not just accounting, require a minimum of two letters of recommendation. As with your GPA, more is always better; go for three or four letters of recommendation to make your application really competitive.
Finally, virtually every master's in accounting program will require that you take the GRE, or Graduate Record Examinations. These are tests taken over the computer that measure your quantitative reasoning skills in several respects, and many programs will also have you focus on the mathematics portion of the exams. You'll need to score at or above the minimum threshold to be considered for the program, so doing the best you can is critical. Thankfully, you can take the GRE up to five times over a year, which begins as soon as you sign up for the exams. You can submit your best scores out of those five times, so there are multiple opportunities to see what the tests entail and retry if you aren't satisfied with your first or second scores.
What About Financial Aid & Scholarships?
Any students looking to get financial aid at any level of the college industry should first apply to the FAFSA, or the Federal Application for Student Aid. This application takes your yearly income and economic background into account to see whether you qualify for federal financial loans and grants. These are quite valuable, as several of the grants offered are subsidized by the government, meaning they won't increase in amount as you complete your education. In addition, all colleges require that you first apply to the government for financial aid before moving on to other scholarships or their own financial aid offerings.
After the FAFSA, your next stop should be the financial aid page for your particular college or school within your university. The good news is that many business schools within top-tier universities have extensive alumni networks and very generous scholarship donors. In other words, the likelihood that you'll be able to find at least some form of scholarship or grant from your university's financial aid page is high. Many graduates in business go on to earn healthy salaries and give back to the university that gave them their start.
You'll also want to look into AccountingEdu.org, which is a guide for aspiring accountants by state. Along with providing excellent information about state CPA license requirements, they also have a list of scholarships by state and university. You can use these offerings to potentially offset some of your financial debt. Keep in mind that you'll only be able to apply to scholarships based on the state in which your education is taking place, but it's still a great centralized resource to find financial aid options that you might not otherwise notice.
After all of those options have been investigated, your next step should be to check whether your accounting program offers teacher assistantships or internships. These are a little trickier to handle with online education, but there are still some opportunities for both assistantships and internships. Teaching assistantships will have you spend 20 to 25 hours per week doing busywork for one of your professors, like grading papers or organizing their lesson plans. In exchange, you'll get some or all of your tuition waived and might even get a small stipend (although this bonus is usually reserved for on-campus assistantships alone).
Internships are rare as well, but there are some remote opportunities you can take advantage of given the computer-based and desk-heavy nature of accounting work. Internships don't usually pay you a stipend, but they service valuable work experience that can go on your resume when you are looking for work after graduation and may remove some of your student debt at the same time.
All in all, students looking to graduate with a minimum of student debt will likely need to seek out multiple sources of financial aid. It's rare that a single scholarship or grant will knock off all of your loans, but multiple might just do the trick.
How Much Can I Make With a Master's in Accounting?
Even if you do graduate with a heavy burden of student debt, you don't need to worry about not being able to pay off your loans after you find a job. The fact of the matter is that accountants make great money, even at entry level, and gaining promotions is a surefire way to raise your tax bracket.
The Bureau of Labor Statistics indicates that the median annual wage for both accountants and auditors (who are like financial record investigators) is around $70,500. While the lowest-paid of these professions only earn about $43,650 per year, the highest 10% can earn over $122,000 per year. That puts you well into the upper-middle class in the United States, and far above the average wage for all occupations of the country, which only hovers around $38,640 per year.
In addition, accountants and auditors work full-time and many work more than 40 hours per week. This necessitates overtime pay, and it's likely that you'll have multiple opportunities to raise your yearly earnings even if you don't start with a super high salary on paper. This is especially true during tax time, which is typically from January to April each year. These months are sure to be busy and will often require accountants and auditors to work longer hours just to handle the larger workload.
Even with a decent salary, accountants will also enjoy a 6% job position increase over the next 10 years, which is about as fast as average but good news for anyone looking to get into this field. This will translate to about 90,700 new jobs over the next decade, without considering accountants that are retiring and positions that may need to be filled with young blood sooner rather than later.
Accounting is likely to be an incredibly stable career field, as well, which increases the lifetime earnings of accountants who stick with the profession. It's one thing to earn $100,000 one year and quite another to earn over $100,000 over 20 years, with regular raises and salary increases all the way. The globalization of businesses and the proliferation of Internet-based trade has only increased the demand for skilled accountants and expertise relating to financial analysis. Accountants, auditors, financial managers, and statistical specialists of all types and fields are crucial for any business that wants to do well on a global scale.
What about automation? Luckily for accountants, automation is unlikely to lessen the role of their profession over the next decade. While cloud computing is becoming more widespread and routine accounting tasks are becoming automated, all this means that accountants will be allowed to specialize and become even more efficient. Accountants will become more advisory and analytical rather than rote data crunchers, which is better both for general business productivity and for the sanity of accountants themselves.
In short, the financial future looks bright for anyone who can find themselves an accounting job. By far, the best way to ensure that you get a great job in accounting is to earn a master's degree in the field, which will more than likely prepare you for certification along the way.
What Are the Best Master's in Accounting Degrees?
We know that you have educational goals that you're itching to pursue, but you may not know where to start. The editors of Master's Programs Guide utilize a unique ranking methodology based on the following three aspects:
40% Potential Salary After Graduation: Average mid-career salary of school alumni 
30% Institutional Accreditation: Regional and National Accreditation for the 2019-2020 school year 
30% Overall Degree Affordability: Average cost of undergraduate and graduate tuition per school
At Master's Programs Guide, we strive to do our best to guide you and your family toward a fruitful academic career. The pursuit of knowledge is a noble one, and we want to help you reach your goals. 
Check out our ranking of the 20 best online master's in accounting! 
Master of Science in Accounting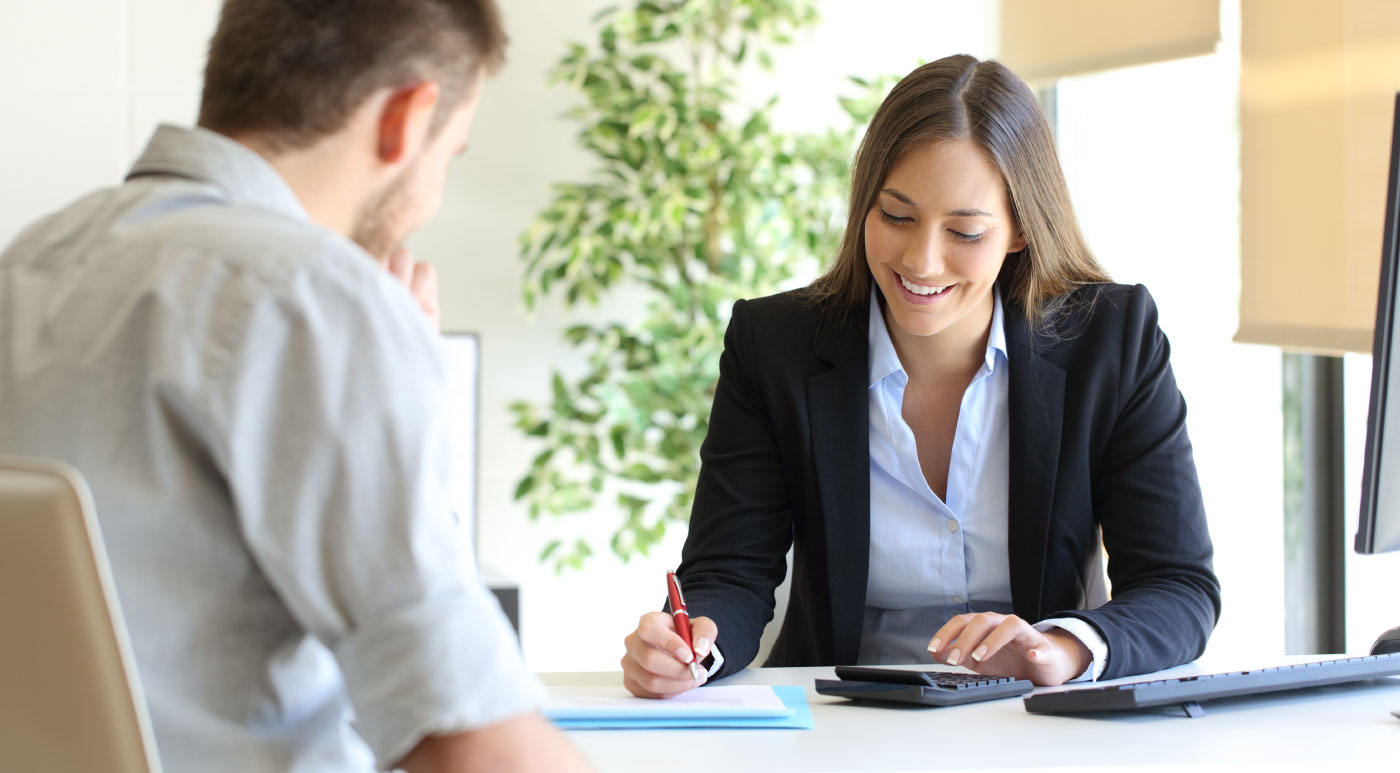 Liberty University is well known as one of the most affordable online colleges in the nation. It's an evangelical liberal arts institution, meaning that it has a heavily Christian population in both its faculty and students. They offer an extensive alumni network and a very supportive faculty body. Of particular note is the online marketplace where students can buy and sell used course materials, and the IT marketplace, which offers heavily discounted rates on computers and other technology. Even compared to other budget schools, Liberty remains among the most affordable when you put various aspects and class choices together.
Their M.S. in accounting program is 100% online and includes a generous transfer credit policy, allowing you to bring in 50% of the degree total from other schools. All the classes are organized in eight-week terms, which allows for an accelerated completion period. At 30 credit hours total, you'll likely be able to complete the entire program within one year if you attend the classes full-time. Alternatively, you can take advantage of the multiple start dates included with the program and finish all your requirements piecemeal.
Either way, it demonstrates the flexibility and easy attendance that online education is supposed to provide. The curriculum is quite rigorous and academically up to snuff to qualify you to sit for a CPA exam. In addition, many of the classes train you in the written and oral skills you need for the accounting field. While it is specialized in accounting overall, it also produces well-rounded graduates that will be suitable for a variety of financial and business professions.
To make things even better, Liberty University allows you to specialize your degree along several concentrations, including business, audit and financial reporting, financial services, leadership, taxation, and forensic accounting. The last choice is excellent if you want to combine your accounting expertise with criminal justice, while the leadership specialization is perfect if you want to become the manager of your accounting firm or department within a larger organization. You can alternatively choose a general specialization if you want an all-purpose accounting degree.
Each of the online classes is taught by professors who have real-world accounting experience, so you'll benefit from their decades of accounting expertise and be able to ask questions as needed. Since the program is completely asynchronous, you'll largely communicate with your professors via email or webcam. But you'll also need to collaborate with your fellow students at several points over your course of study using posting boards and Liberty University's award-winning online interface.
Additionally, LU gives all of its students opportunities for certification. You can pursue different certificates based on your state's accounting requirements or any specific positions you might want to go after in your future. These include internal auditing, for example, which equips you to investigate the finances of your host company.
We'd also like to mention the excellent military benefits that LU provides. If you or your spouse are active or former military, seriously consider this university because of its high tuition discounts and general affordability.
Master of Science in Accountancy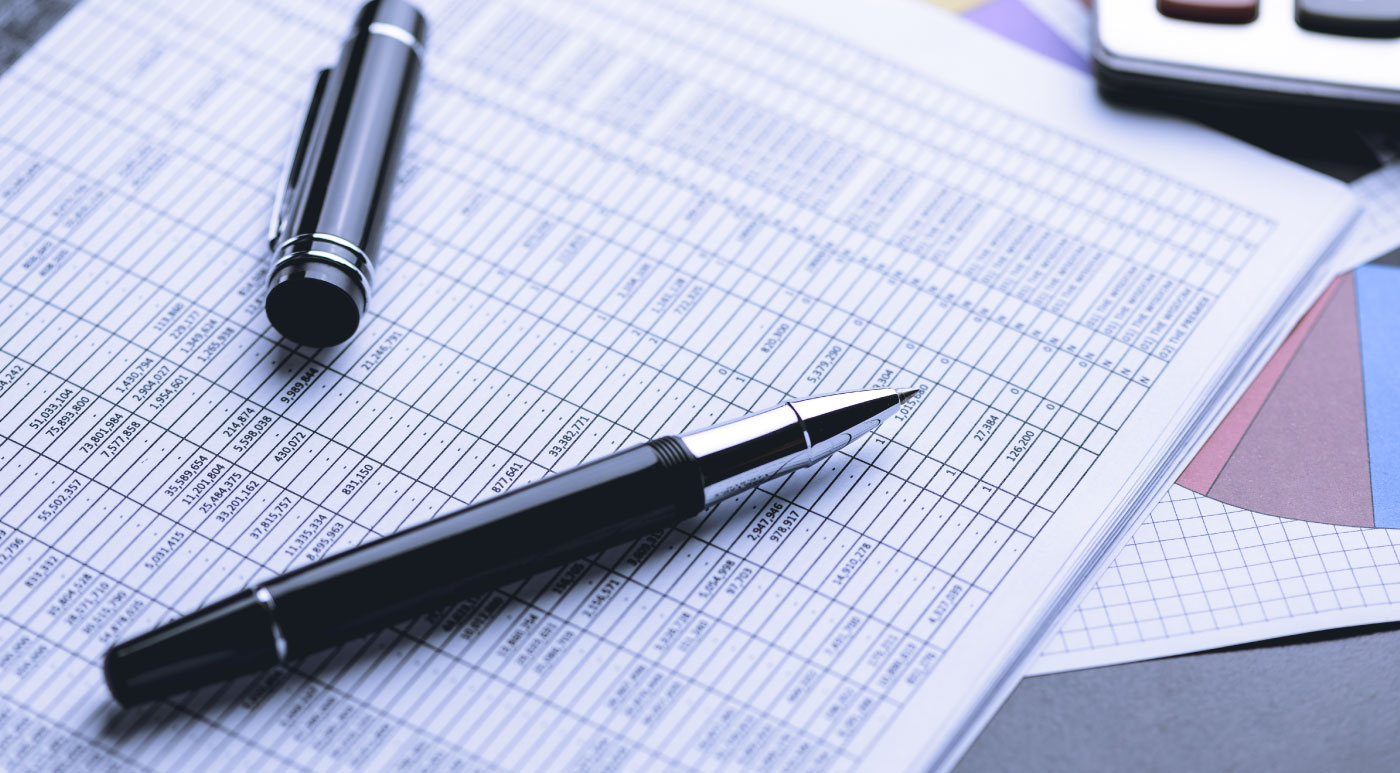 The University of Illinois at Urbana-Champaign provides a high tech and pioneering academic experience for its students. It's a leading research institution in the nation and was founded in 1867. Since its inception, it has been the scholastic birthplace of 29 Pulitzer Prize winners and the location of the first graphical web browser's invention. Ranked No. 14 for best public universities by U.S. News and World Report, UIUC is one of the most excellent online and on-campus universities through and through. Although online students won't enjoy the beautiful campus, UIUC also offers one of the largest public university library collections in the world and a plethora of study and research materials.
Their M.S. in accountancy is provided through their College of Business and is taught by world-class faculty ranked No. 1 by several organizations. In the curriculum, you'll be able to take courses that prepare you to sit for the CPA exam; in other words, graduating from this program will make you ready to take an accounting job at any serious firm or business almost immediately after you're done with school. You'll also be able to build expertise in leading-edge analytics methods; many of the courses within this program use modern accounting technology and ideas, so you'll bring newer and relevant accounting expertise to any position you hold in the future.
You can even become an information engineer with this curriculum because of its class offerings. Some business and leadership courses are offered, which might be great if you want to become an accounting manager or attain a leadership position within your company.
Either way, you'll be able to attend this program on your own schedule. It typically takes students between 18 to 36 months to complete all of the requirements and take the CPA exam. The program is entirely asynchronous and 100% online, but all students will benefit from face-to-face meetings with their instructors periodically throughout their curriculum. Students who can take more classes at once will be able to graduate in less than two years, but you have up to five years to complete all of the class requirements.
There are also two start dates per year, so you aren't limited to a narrow application window. Be advised that the application requirements for this university are quite rigorous; many applicants aren't admitted to the program unless they have phenomenal grades and significant accounting experience already. However, making it into the program carries an additional benefit: the University of Illinois alumni network.
It's no stretch to say that this alumni network is one of the most powerful and extensive throughout the United States. When combined with the dedicated career center that this university offers, there's a good chance you'll be able to network and find a place of employment shortly or immediately after graduation.
Online MS in Accounting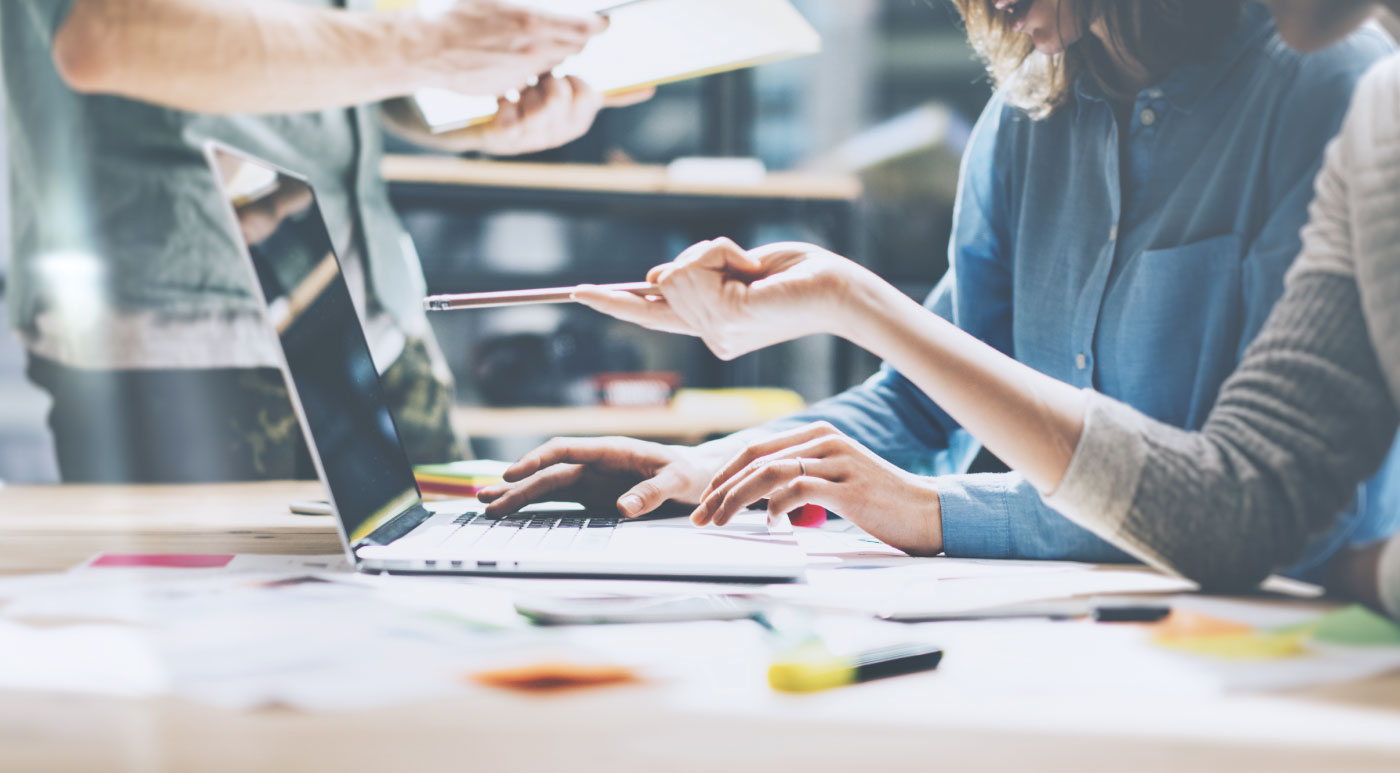 The University of Texas at Dallas is one of the fastest-growing research universities in the nation and has a particular emphasis on engineering, business, science, and the arts and technology. It's the No. 1 best value public university in Texas according to Forbes, which demonstrates its overall affordability and suitability for the distance learning model. Even better, it has plenty of scholarship and financial aid opportunities: in fact, 67% of graduates don't have student debt because of these options. The student to faculty ratio is 23:1, which is about average for most universities, although their online programs make use of web chat and frequent professor correspondence to ensure that distance learners get the personal attention they need to succeed.
UT Dallas provides lots of completion pathways for students of their accounting programs. The first option that many online students will appreciate is called "MS Accounting Flex". In a nutshell, this allows students to complete the accounting program at their own pace and lets them choose classes out of order from the recommended list. It's a great way for those who need to continue work or who need to balance a hectic family life while completing their education. There are three start dates for this variation of the program: fall, spring, and summer.
The other option follows a cohort schedule. Cohort college programs have a collection of students that work together and complete a program in a tight-knit network. Everyone takes the same classes at the same time and finishes together 20 months after beginning. This variation of the program is great if you want to network with fellow students or want to specialize in public accounting. There's usually a lot more social cohesion in this variation of the program and it doesn't allow flexibility for choosing electives, as well as being limited to a single admission window in the fall semester.
However, the cohort option also allows you to pursue a second MS degree in business analytics. This program is also 20 months, so you could theoretically graduate with two master's level degrees in less than two years by following this path. It's a particularly good choice if you have lots of time on your hands and can pursue your studies full-time.
Furthermore, UT Dallas allows all of its accounting students to "fast-track" some of their undergraduate accounting classes and place those credits toward the master's degree. You can fast-track up to six credits in total, which might truncate your education time by several months.
Either way, all students will benefit from a diverse class catalog including classes like Ethics for Professional Accountants, Database Foundations, Auditing, and The Fundamentals of Taxation. One thing to note is that the Texas State Board of Public Accountancy requires that 15 of your 30 hours needed to sit for the CPA exam have to be completed on campus. Keep this in mind if you want to take the CPA exam in Texas but plan to pursue most of your education over the Internet.
Online Master of Accounting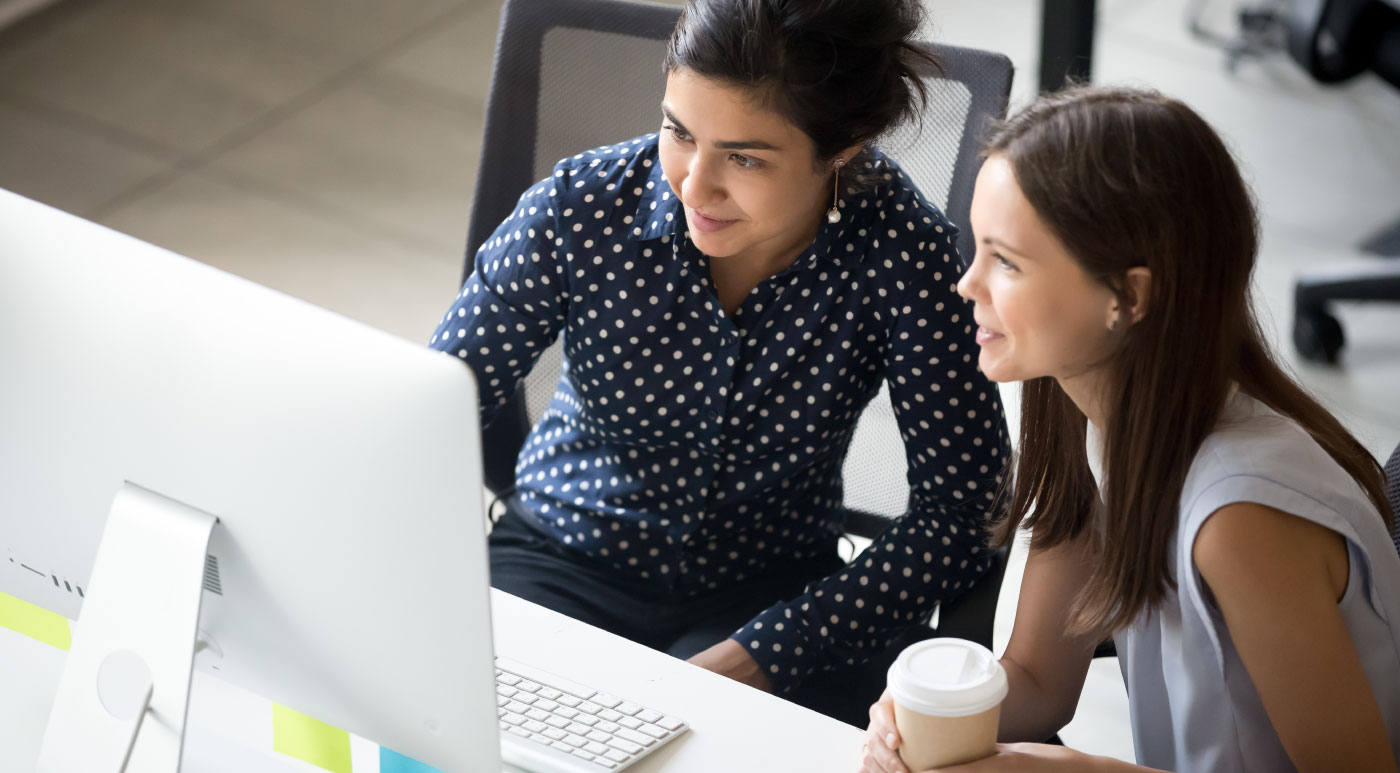 The University of North Carolina at Chapel Hill was the first public university in the United States. Since then, it hasn't stopped developing and expanding, growing from its initial small campus in 1795 to today. It boasts an extraordinarily low student to faculty ratio of 13:1, making it easier for even online students to have personal connections with their professors. Ranked the No. 5 best public university in the US by U.S. News and World Report, it's a phenomenal on or off-campus school with lots to offer.
The online Master of Accounting program uses the same top caliber curriculum as their on-campus format, and incorporates peer-to-peer interaction and several recruitment opportunities so the experiences are quite comparable. The total program will be 36 to 48 credits depending on how many accounting classes you've completed previously, and there are four start dates in total you can take advantage of: one in early January, another in late March, another in late June, and the last in late September.
This program is slightly different from other online master's pursuits because it's not totally asynchronous. At Chapel Hill, you'll be required to attend virtual classrooms, which means you'll pay attention to your professor and their lecture at the same time as your fellow students. This helps you complete group assignments and gain leadership immersion with your teachers. It's an interesting and effective hybrid of a traditional classroom model with distance learning techniques. This is great for networking as well, as a means that you'll collaborate with your peers more seriously and form better connections with your teachers before graduation.
Even so, it's still a flexible online option to pursue a master's in accounting. The classes take place in the evening in most cases, so you'll be able to work during the day or handle family matters before attending class. You can also speak with your advisor and pursue the program at a slower than average pace, taking fewer classes each semester if you need to balance your workload even further.
The curriculum emphasizes real-world experiential learning and academically rigorous lectures. You'll cover all the basic subjects like math, statistics, and business models, but there's also a significant emphasis on leadership. 
After graduation, all students can benefit from the alumni network ranked by LinkedIn as, "the best university for accounting professionals". Anyone who's ever had to hunt for a job knows how important connecting with others in your field is when it comes to finding a position. The value of this alumni network, which stretches across most states in the US, can't be understated.
Chapel Hill also provides an extensive selection of career support. In fact, they provide their online students with active career coaching and access to a powerful "recruiting engine". This system, put simply, actively looks for jobs that'll suit your skills and experience level, acting like a second pair of eyes to help you find a place of employment soon after graduation.
Online Master of Science in Accounting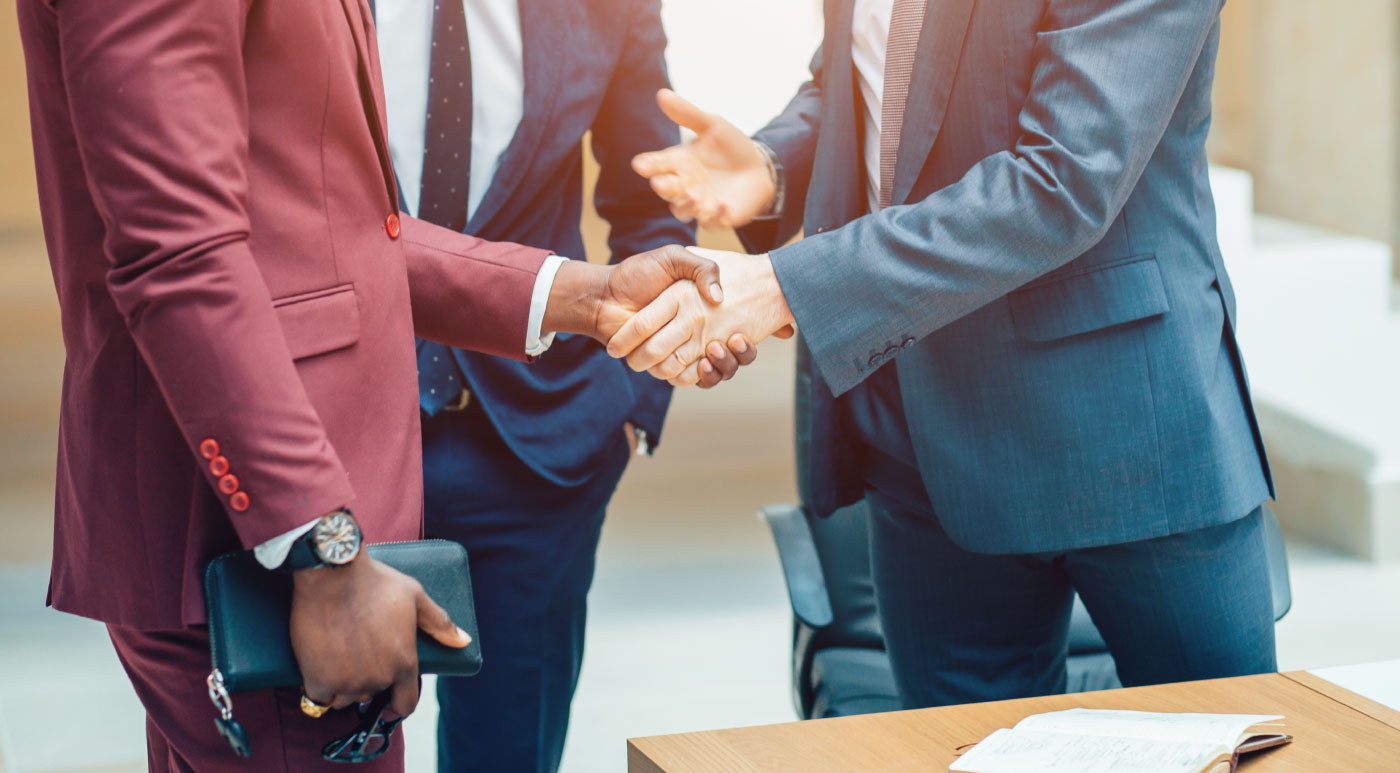 The University of Connecticut is a nationally leading public research university with over 32,000 students. They only have a relatively small catalog of graduate degrees—17 in total—but each degree is cultivated with quality in mind and composed of high-quality classes taught by stand out faculty. They hand out over $200 million in scholarships and grants every year and have a wide and diverse alumni network totaling over 260,000 worldwide.
Their MSA program is quite worth pursuing, especially as U.S. News and World Report ranked it No. 9 in the nation. While it has a fairly rigorous curriculum focusing on traditional accounting subjects, it also has a high number of electives that make it among the most customizable accounting programs online. Students will be able to tailor their accounting degree to their specialization or interests far beyond what other programs allow.
Even their core courses are often focused on modern accounting techniques and technologies. As a result, accountants to graduate from this course will be equipped to jump into an accounting position well aware of advances in technology and their primary role as advisors and analysts rather than number crunchers. The online curriculum is delivered in an asynchronous fashion to allow students to flexibly complete all of their course requirements at a pace that works best for their daily lives.
You'll even be able to complete the program in less than two years if you manage to take the classes on a full-time basis. Considering that it's already one of the more affordable MSA degrees available from an accredited institution, this potentially means you'll spend less money on this degree than if you chose a different school. You'll also, of course, be given the opportunity to take additional classes to fulfill your CPA requirements based on the state you wish to work in as an accountant.
They also provide you with opportunities to take graduate-level certificates in both accounting fundamentals and accounting analytics. These certificates are excellent choices if you don't have an accounting degree at the bachelor level but still want to pursue this MSA. Either of these certification options will provide you with foundational accounting knowledge and are taught by industry experts. They are a great shortcut so you don't have to go back to school or pick up a bachelor's degree if you already have a related degree, like one in business or statistics.
To make things better, Uconn offers three start dates throughout the year so you have multiple opportunities to join this program. Their application standards are rigorous but not among the hardest in the nation, meaning you have a little leeway when it comes to your GPA and GRE scores.
Master of Accountancy in Governmental Accounting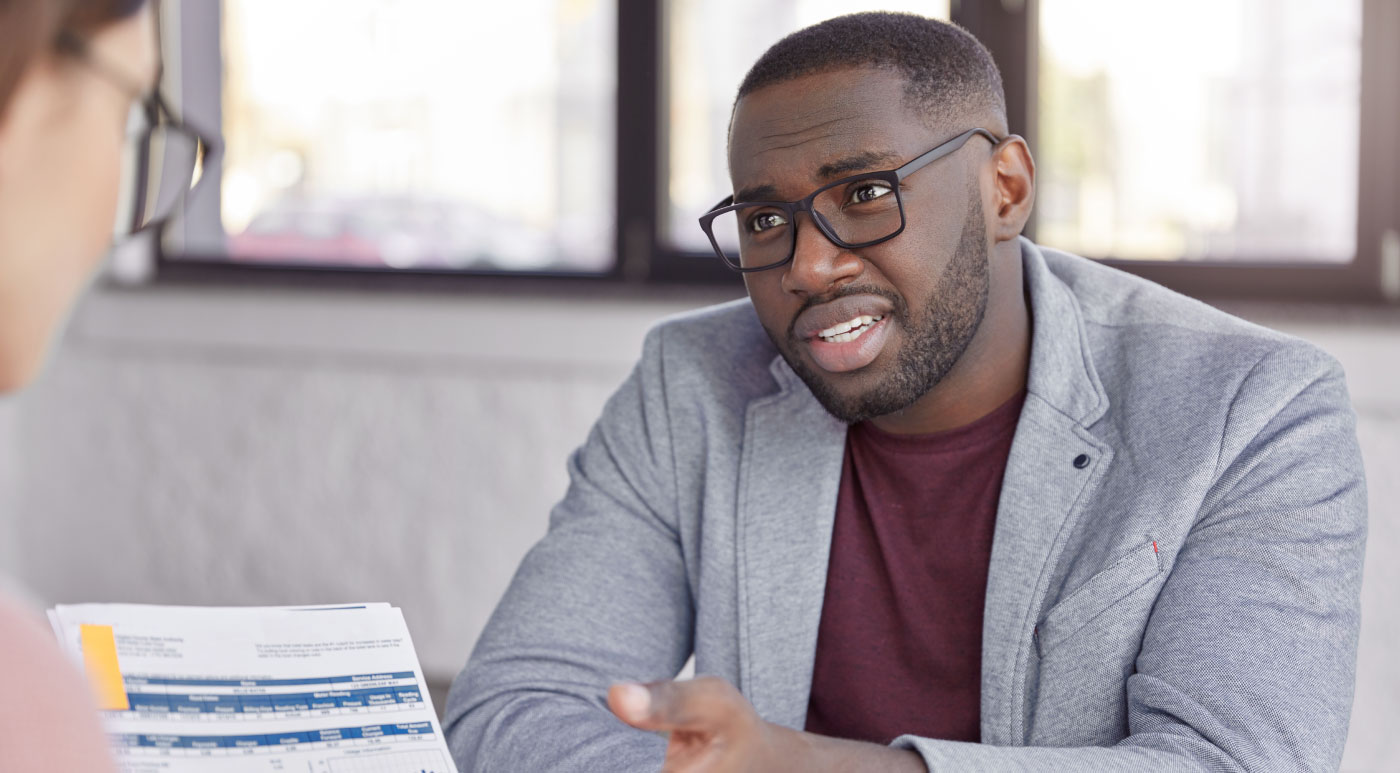 Rutgers University in New Brunswick is one of the top schools in New Jersey and on the entire eastern seaboard. It's also recognized as one of the top Republic business schools among the "Big Ten" universities, as well as the highest-ranked public business school in the Northeast. In short, its academic rigor and online offerings are equally valuable. Most of its programs heavily incorporate modern technology already, meaning that online students will benefit from the same caliber of education and professional attention as their on-campus counterparts.
Their program is ranked No. 8 in the nation according to U.S. News and World Report in the category of best online graduate business programs and accounting. The name of the program gives you a hint as to its focus, as it blends both traditional accounting knowledge with an emphasis on governmental and business accounting. In fact, this particular program and some of its classes are the only of its kind online.
The program is very flexible and each class is taught by industry leaders who have real-world experience in the field of government financial management, accounting, and auditing. To be more specific, this accounting program teaches you how to work as an accountant for large-scale government operations, including classes that detail how to handle all of the bureaucratic elements that are often absent in traditional corporate environments. If you ever want to work for the government as an accountant—which might be a great idea given the stability of most government jobs—then this program should be a serious contender in your mind.
It's only 30 credits and can be completed part-time as you work or full-time to finish everything in just one year. In addition, all students will have the option to pursue additional credits if you need more accounting hours to sit for the New Jersey CPA exam. You could theoretically graduate and have your CPA license in just a year to a year and a half depending on your schedule and availability.
It's all taught online and doesn't require any GMAT scores, either, making it a little easier to get into compared to other master's in accounting programs. What's more is its low tuition, which is the same for residents of New Jersey as it is for out-of-state students. Many online programs are somewhat hampered by high fees for students who attend out-of-state, but not here. An additional four-course online graduate certificate program is available if you don't already have a bachelor's degree in accounting but still want to pursue this program. Like other certifications, it does a great job of jumpstarting you when it comes to foundational accounting knowledge.
But that's not all. Rutgers also allows any MPA or accounting students to take a certified government financial manager, or CGFM, exam. This specialized exam is often needed to fulfill a government post as an accountant or a financial manager. Being able to take this while at school or shortly after graduation can shorten the amount of time to find a job.
Finally, Rutgers has a dual-degree option, allowing you to combine your studies with a Master of Public Administration. This dual degree program is ideal for future government administrators and leaders, as it includes classes that teach you professional competencies in government accounting and public administration at the same time.
Master of Accountancy – Online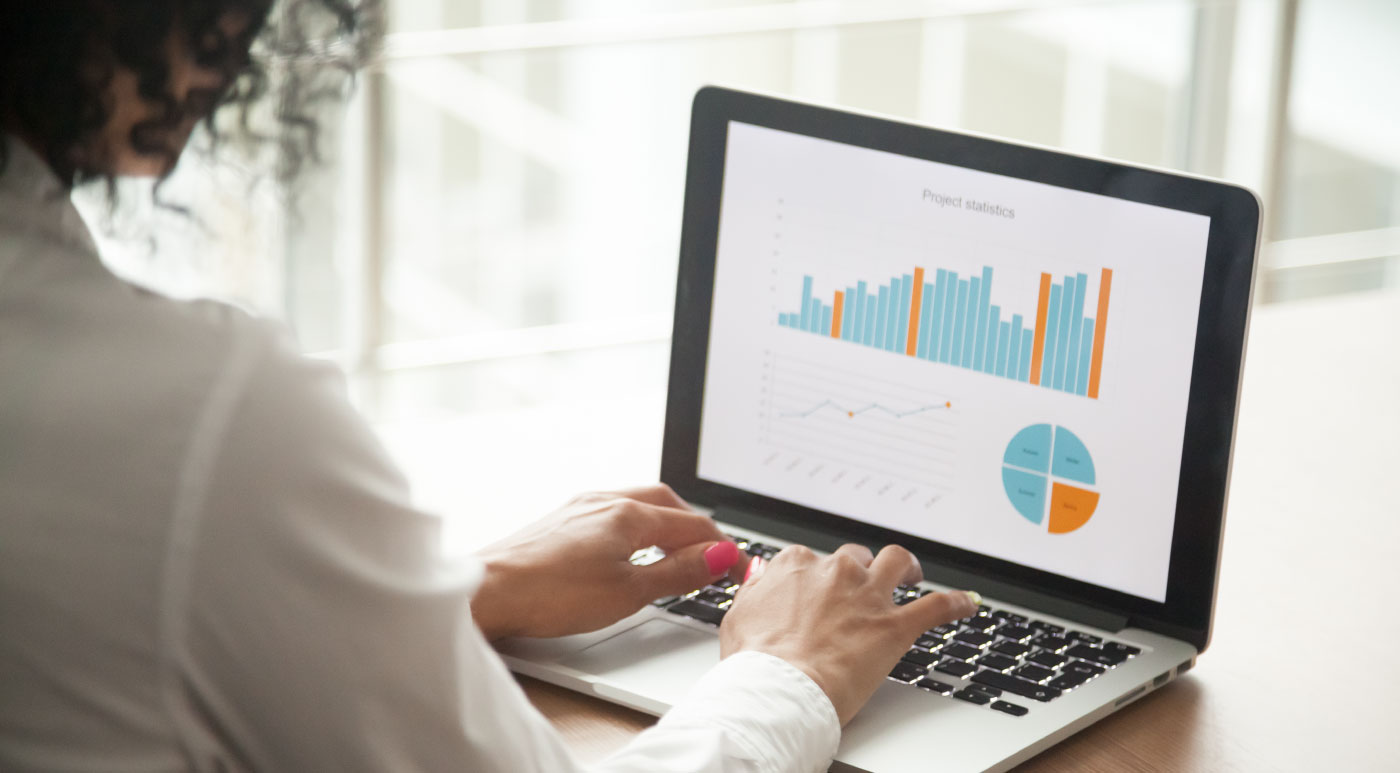 Auburn University is one of the largest higher education institutions in the South. While it was originally a male-only college in 1856, it has since become a diverse and female-majority university with a large campus of 1800 acres, which even online students will get to visit over the course of their studies. It also includes a student to faculty ratio of 19:1. Beyond that, Auburn provides all of its students with a high-quality career services center, enabling them to find employment more easily after graduation, and access to a complex alumni network numbering over 45,000 strong.
This online program is unique compared to many other distance-learning options in that it requires an on-campus residency period for graduation. Despite this apparent inflexibility, it has been designed for working professionals and is very similar to the on-campus option. You'll receive the exact same assignments and exams and be taught by the same professors. Furthermore, all graduates will have specific prep classes so they can pass the CPA exams on their first attempt. In fact, the latest class who took this program averaged a 94% pass rate for this exam, which is far above the national average.
The program can be completed in just two years over five semesters by taking two classes per term. This schedule still allows you to work full-time with the exception of the residency period. You can alternatively complete the program in one year and three semesters if you take even more classes per term.
The campus residency mentioned above takes place over three days during the final spring semester of the program. It begins on the last Wednesday of April and concludes on the following Friday evening. The residency focuses on a leadership summit, which includes social events, leadership workshops, and business seminars. While this is a little abstract, most students will benefit from what is offered during the residency term. It's a great time to network with peers and your professors you've only met over the computer and it prepares you to take leadership positions in the accounting sphere, especially in corporate industries.
Aside from the residency, the distance-learning format is familiar to anyone who's attended online education before. It's an ultimately asynchronous educational option as campus classes are recorded and streamed online to all distance students. You'll have the opportunity to attend the classes with your fellow students or watch the recorded sessions later. Most of your work will be turned in via digital boards, as will any collaborative assignments and discussions.
The offered classes from the program are both general and specialized. They include topics like income tax, advanced accounting topics, fraud examination, real estate finance, and information risk analysis. In short, there are lots of classes to choose from and several ways in which you can specialize your knowledge even though you can't formally declare a concentration with the degree.
MS in Accounting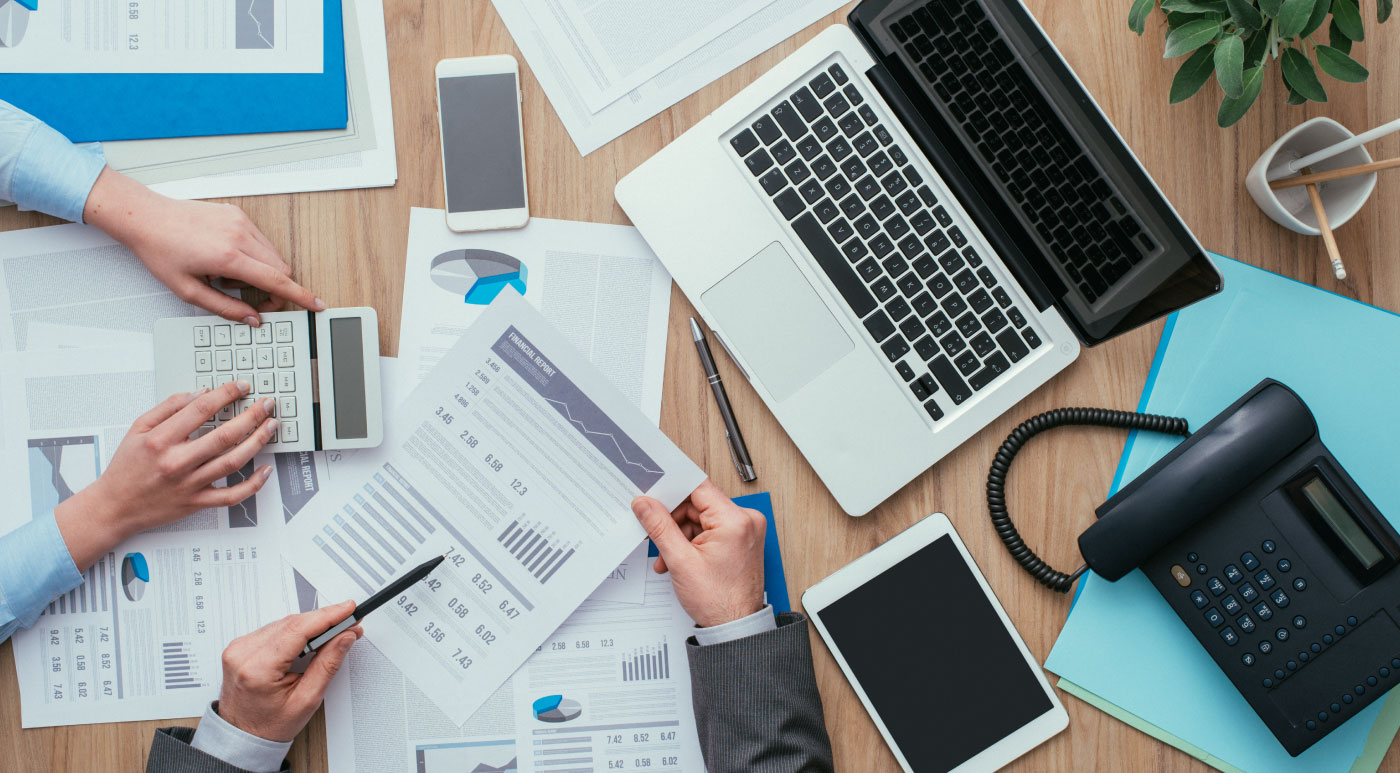 Southern New Hampshire University is a relatively unique higher education institution in that it has only around 3000 on-campus students but over 90,000 online students. To say that they are masters of distance education would be an understatement. They're one of the more innovative universities in the country and focus on leveraging technology whenever possible to make distance-learning experiences better. This includes the use of a focused digital learning platform that's excellent for facilitating discussions and classwork exchange between students and professors.
This program has been designed for corporate accountants, fraud examiners, financial analysts, auditors, and more, featuring in-depth and complex class options and a high-quality curriculum that prepares you for CPA certification depending on your state requirements. The program can be completed in as little as 15 months depending on your schedule and there are multiple term start dates throughout the year. You'll be able to complete the degree at your own pace: either lightning fast if you have time to spare or more passively if you need to juggle a busy family or work life.
The program is totally asynchronous, allowing you to attend virtual classes or watch free recorded lectures—whatever is most convenient for you. It also allows for four concentrations: accounting, forensic accounting, management accounting, and taxation. You must declare a concentration in order to graduate, so students looking to take a career in any of these areas will find this degree option valuable. This is especially true given that SNHU has one of the lowest tuition rates in the nation, even for out-of-state online students.
Regardless of concentration, all accounting students will take classes focusing on professional auditing methods, cost analysis for informed decision-making, and using information technology to evaluate financial information. These modern skills will be highly sought after, as accountants are nowadays more useful as advisors and analysts as opposed to rote mathematicians or data collectors.
Terms are 10 weeks long and most students take two courses per term. Another notable aspect of this university is a lack of GRE or GMAT requirements. This is extremely rare for master's programs overall, but it doesn't indicate a lack of academic rigor or a subpar program. It's just an easier than average school to get into for working professionals and doesn't skimp on accreditation.
Furthermore, all of the students at this university will benefit from dedicated academic and career advisors who are specialized in your area of study. Many career centers only provide students with general advisors who don't understand the ins and outs of your profession or employment sphere. Having career advisors dedicated to finding young accountants new jobs will be a big benefit if you are worried about employment after graduation.
There's also the nationwide network of alumni, plus multiple internship opportunities over the course of your studies. Internship availability will, of course, vary dramatically based on what the employer needs and your own availability. But these might be good ways to reduce your student tuition or gain valuable work experience that you could leverage into a job after your education has concluded.
Master of Accountancy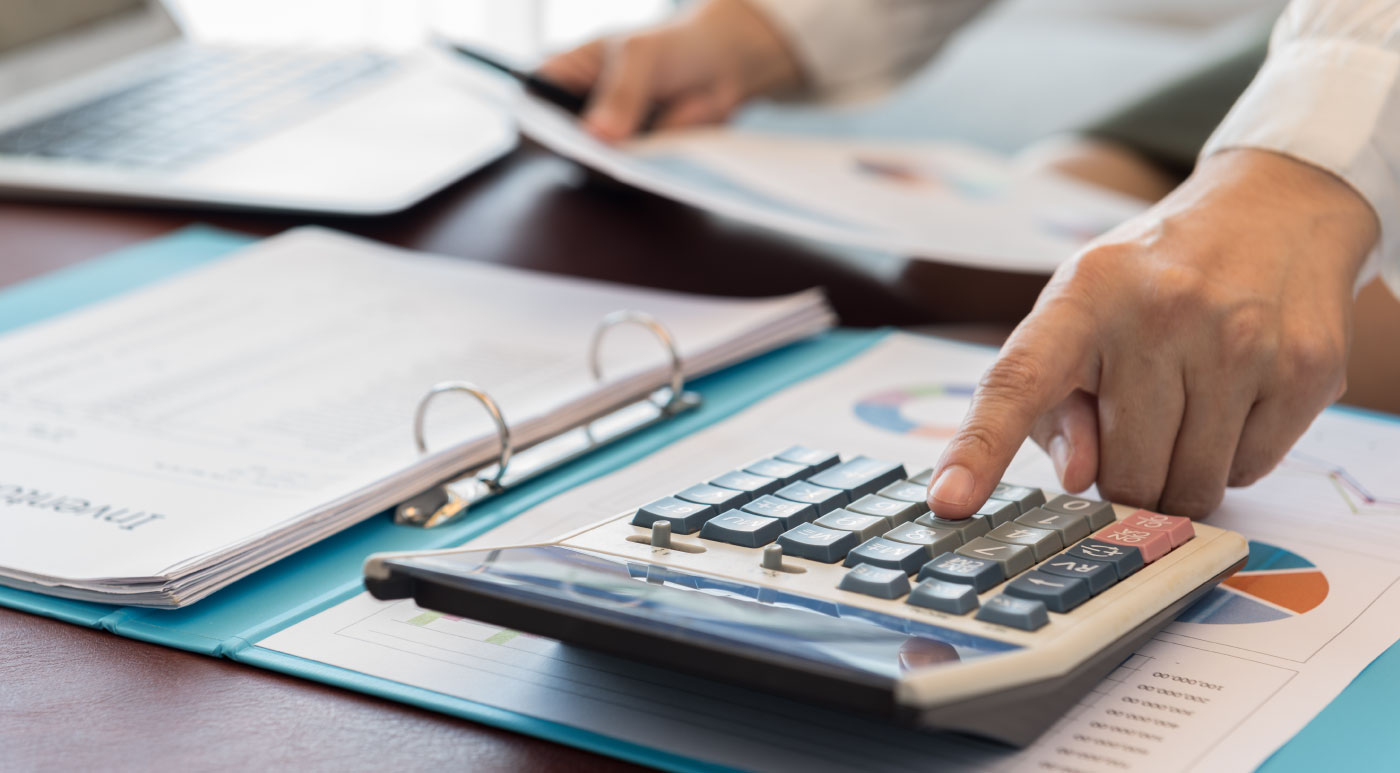 The University of Massachusetts at Amherst only recently began offering its broad catalogs of courses and certifications online in 2001. Since then, it's become one of the most popular and affordable online college options across the country. It boasts an internationally recognized faculty and alumni network that is 330,000 strong. UMass also provides online students with the same financial aid opportunities as their on-campus students, including hundreds of scholarships, several grants, and even a few tuition waivers. Be sure to check out their financial aid page if you decide to go with this university for your master's in accounting.
Their program gives students a greater understanding of both accounting and business, making it an excellent choice for future accountants in the corporate sector. It's comprised of 30 credits of graduate coursework, split between six core classes and four electives. This grants you a little additional flexibility in terms of what you learn and how your degree is specialized, although there aren't any formal concentrations you can declare. The good news is that each class is only incorporated into the program under advisement from a specific council made up of alumni partners and executives with experience in accounting. In other words, the curriculum is quite rigorous and features modern topics that will be valuable in any future accounting position.
You can potentially get into this program even if you don't have an accounting background. UMass Amherst offers an accounting transition program through which you can gain the foundational knowledge necessary to understand the advanced classes without having to get a separate bachelor's degree in the topic. The transition program can be started in either fall or spring and it usually takes less than a year for most students to complete all the requirements.
There are three terms throughout the school year, including a summer semester. Classes and topics you'll cover include Financial Statement Analysis, Tax and Business Decisions, and Exploring Data Analytics for Accounting Professionals. The courses offered here are ideal if you want to take an accounting position in corporate business or if you want to become an analyst or advisor in a leadership capacity for an accounting department. Furthermore, this program and its coursework meet all the requirements for education for the Massachusetts CPA license. You'll be able to get your license immediately after graduation if you so choose.
Other business topics like leadership and business writing are also included as electives. There is a dedicated focus in forensics available if you choose the right combination of electives with your core classes, making it a perfect choice if you want to become an auditor or work in the criminal justice system in an accounting capacity.
Whatever class schedule you choose, the program can be completed entirely online and is entirely asynchronous. You can theoretically complete the program in only two semesters if you take a heavy course load, although you are given up to four years to complete all of your graduation requirements before you need to reapply.
Master of Science in Accounting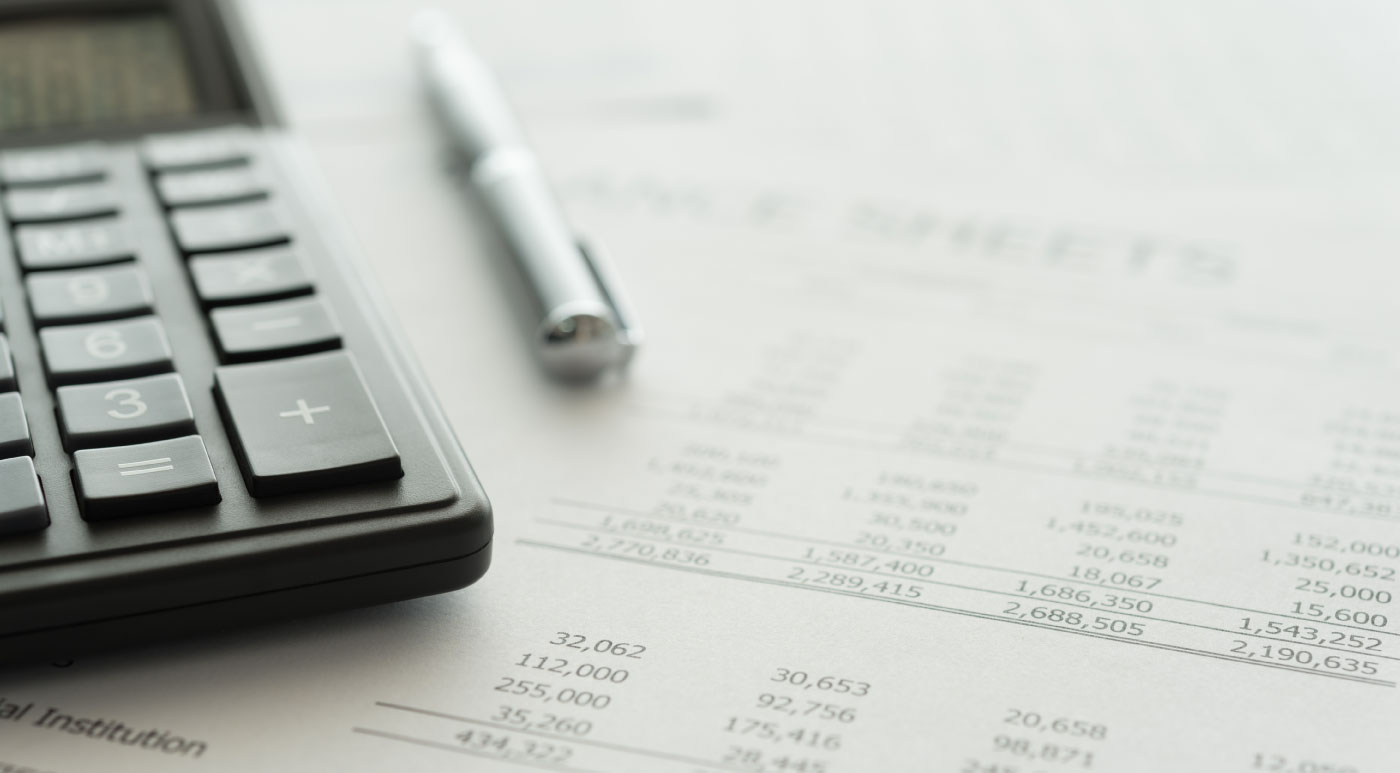 George Mason University is the largest public research university in Virginia, and it's located very close to Washington DC. As a result, it's home to many professionals in both the government and corporate sectors and it currently enrolls around 37,000 students. This results in a low student to teacher ratio, which works well with its online offerings. Sixty percent of their students receive some form of financial aid. More important is their dedicated career services center that provides access to on-campus job fairs and internship opportunities across the country and beyond. Accounting students with particularly good grades may find that acquiring a position before or after graduation isn't too challenging.
The program has been designed from the ground up to help you meet the requirements for licensure and educating you in both accounting and business ethics and governance. It's an excellent degree that includes not only staple accounting classes but also several courses surrounding business and leadership skills. The program and its associated career services workers are so effective that 64% of graduates from this program have a job before they graduate. Be aware that there's only a single application window each year, as all students start in the fall.
Once accepted, you'll be able to complete your degree part-time and still in as little as two years. The courses are offered in a module format, and you can enroll in up to two courses every eight weeks. This accelerated schedule makes it a great choice if you already have a background in accounting and enough time to focus on your studies. As indicated by the single start date each year, all students of this program progress as a cohort, meaning you'll have multiple opportunities to network with your peers and professors.
Class selection is relatively regimented, and everyone will go over the same material together at the same time. This makes collaboration and asking questions of your professor or peers much easier than other asynchronous online programs.
Mason also provides you with an opportunity to gain professional accounting skills in a competitive global arena. A one-week international study tour, led by an MSA professor, takes place each year. This is a required part of the program, and previous residencies have taken place in such places as London, Prague, and Frankfurt. It's another excellent opportunity to spread your wings and meet interesting people, as well as find opportunities for employment after graduation.
The curriculum consists of 15 credits of core classes and 15 electives. This lets you tailor your degree according to what you want to specialize in. You can also take an optional forensic accounting concentration. Be aware that Mason offers some of its accounting classes only in a face-to-face format; however, you can complete this program in a blended format if you can make the trip down to campus some of the time.
Other Notable Programs
#11. University of South Dakota
Location: Vermillion, South Dakota
Degree: Master of Professional Accounting
Net Price: $19,084
#12. University of Alabama at Birmingham
Location: Birmingham, Alabama
Degree: Master's Degree in Accounting
Net Price:$26,640
#13. University of Missouri, Columbia
Location: Columbia, Missouri
Degree: Master of Accounting (MAcc)
Net Price: $35,368
#14. University of Arizona
Location: Tucson, Arizona
Degree: Master of Science in Accounting
Net Price: $44,567
#15. DePaul University
Location: Chicago, Illinois
Degree: Master of Science in Accountancy
Net Price: $38,844
#16. Nova Southeastern University
Location: Fort Lauderdale, Florida
Degree: Master of Accounting
Net Price: $41,240
#17. California State University, Sacramento
Location: Sacramento, California
Degree: Master of Science in Accountancy
Net Price: $26,992
#18. Maryville University of Saint Louis
Location: St. Louis, Missouri 
Degree: Master of Science in Accounting
Net Price: $31,292
#19. Florida Atlantic University
Location: Boston, Massachusetts
Degree: Master of Accounting
Net Price: $25,103
#20. University of Oklahoma, Norman Campus
Location: Norman, Oklahoma
Degree: Master of Accountancy
Net Price: $31,813