Ready to find your ideal master's program?
www.mastersprogramsguide.com is an advertising-supported site. Featured or trusted partner programs and all school search, finder, or match results are for schools that compensate us. This compensation does not influence our school rankings, resource guides, or other editorially-independent information published on this site.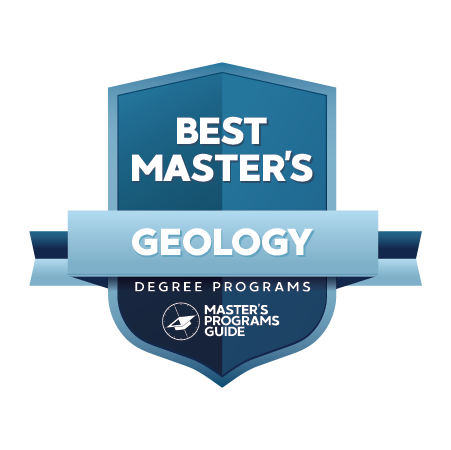 If you grew up collecting rocks, admiring sand at the beach, or marveling over volcanoes on TV documentaries, then you might be interested in studying geology. Studying geology goes beyond just looking at rocks and boulders. It involves researching Earth's substances and learning about earthquakes, volcanoes, glaciers, and other natural processes. It also involves studying the interactions between people and the planet.
One of the most well-known geologists is Charles Darwin, who is famous for his theory of evolution in the field of biology. Geology deals with earth's natural activities, and students in this area of study can be expected to participate in investigation, research, field mapping, and sampling. In geology programs, students spend time in the classroom and they also get an opportunity to work outdoors and in laboratory environments.
In 2017, there were over 9,000 degrees awarded in geology, showing around a 0.26% growth from the previous year. There are over one million people in America who work in geological sciences. A degree in geology can lead to careers in pollution control, environmental geology, field seismology, glacial geology, and more. According to the US Bureau of Labor Statistics, careers in mining and geological engineering are expected to grow 3% from 2018 to 2028.
Geology is a dynamic field of study that can lead to many different career paths. For geological engineers, the landscape of their work is continually changing as new technologies and findings are shaping the field. With increased demand for raw materials, there's also an increased demand for well-educated workers in geology and mining. Careers involve plenty of exploration, research, extraction, and surveying.
Pursuing a master's in geology is a good idea for students who are seeking specialized knowledge in the field, or who want opportunities to gain research experience. Having a master's in geology can also set apart candidates in the job search, since it demonstrates research experience and a specialized education in the subject.
Before setting out to apply for master's programs, there are some important considerations to think about first, including applications, financial aid, career prospects, and program rankings.
See Also: 10 Best Master's in Industrial Engineering
COMMON APPLICATION AND ADMISSION QUESTIONS
To apply for a master's degree program in geology, applicants need a completed bachelor's degree from an accredited college or university. Here are some answers to common application and admissions questions.
Although universities vary in their requirements, some schools require a degree in geology, biology, chemistry, physics, or similar. Some schools don't require a certain degree, but look for strong performance in mathematics and relevant sciences, or they might require a certain number of credit hours in geology courses. The number of required credits varies based on the particular program and can be found on the school's website.
Not all schools require a minimum GPA to apply, but some do. Some programs require at least a 3.0. Other schools that do not have a minimum grade point requirement still list the average GPA of accepted candidates—this can range anywhere from 3.0 to 3.5 and above. However, having a grade-point average lower than the average accepted GPA shouldn't discourage you from applying to a program, since programs also look at many other factors, including research experience, past projects, and statements of purpose.
Some geology programs might require the GRE exam. The GRE (or Graduate Record Exam) is administered through Education Testing Services, Inc. The exam can be taken throughout the U.S. and is scored on three sections—Verbal, Quantitative, and Writing. Scores for Verbal and Quantitative sections range from 130 to 170. Scores for Writing range from 0 to 6. Some schools list their requirements for scores on their website, while other schools do not have strict requirements for GRE scores.
Letters of recommendation are typically part of the application process for most programs. Letters of recommendation should be from former professors, instructors or advisors who can speak to your academic ability and work performance.
To assess their candidates, schools ask for a written statement of purpose. Programs typically look for candidates who show strong writing skills, research experience, and the ability to carry out quality work. Having a completed undergraduate thesis is a plus.
If applicants are international students, then a TOEFL (Test of English as a Foreign Language) exam might be required. Some schools require a minimum score for this exam. International applicants might also have to also prove English proficiency for admission into a program, since English is the language of instruction for most American programs.
To apply for a master's program in geology, check out schools' deadlines for applications. Deadlines can vary, based on the program and the start date. Some schools accept applications on a rolling basis or have several deadlines throughout the year, while others have only one.
See Also: Best Master of Environmental Science
WHAT ABOUT FINANCIAL AID & SCHOLARSHIPS?
Master's programs can vary in their tuition costs. Funding educational expenses is a big concern for many students. This concern is definitely valid, especially considering the statistics on national student debt. The good news is that some master's programs in geology offer financial aid, loans, and scholarships to help pay or offset the costs of tuition, housing, or living expenses.
To help students finance their studies, schools often offer funding in the form of teaching opportunities. With a teaching assistantship, students can instruct undergraduate classes while getting paid. This can include teaching lower-level courses or labs of varying sizes, or leading a seminar. Students with an assistantship are responsible for teaching a certain number of units per semester.
Students can also get funding in the form of research assistantships. With a research assistantship, students get an opportunity to help faculty members within different departments. They help faculty members with their research, and the research may or may not be directly related to their own thesis or area of study. Students can typically apply to work with the faculty member of their choice. This choice is fitting for students who want to expand their resume with research experience, while also getting compensation for their work.
There's also various funding available in the form of fellowships, grants, and scholarships. These can be awarded based on academic achievement or financial need. Scholarships are typically based on academic performance, while grants are based on financial need. Scholarships, fellowships, and grants do not need to be paid back, which makes them an ideal form of financial support. Universities and school departments offer these forms of funding, but students can also look at outside organizations for scholarships and grants. Honors societies, federal agencies, and organizations often offer scholarships. Some organizations offer financial support based on certain areas of interest. There are also many programs that offer funding for students who are studying in the sciences or who undertake research projects.
Another option for funding a degree program is with loans. This option is less favored than the others, since it involves paying back the original amount owed (usually plus additional interest charges). Students also have the option to work while studying. Internships may be available and offer students the chance to gain work experience in their desired area of study. Students may be able to apply for internships with faculty members of their choice. Part-time jobs are also another option. Universities have career resources available for students seeking internships. Getting work experience as a student can lead to more career opportunities after graduation.
See Also: 25 Best Affordable Master's in Geology
HOW MUCH CAN I MAKE WITH A GEOLOGY DEGREE?
You might be wondering: What happens after I finish my degree? What are the career prospects for someone who holds a master's in geology? Pursuing a higher degree can be a big decision to make, and it's worthwhile to think about career options.
A master's in geology can lead to careers in a number of fields. For those who want to work in areas related to geology, there are relevant jobs available in the petroleum industry, environmental geology, mining, and geological engineering. People who study geology have experience with software programs and mathematical computations and can also find work outside their field. Graduates of geology programs can enter professions with nonprofit organizations, or they can work as educators. The degree is versatile and can be applied to many different types of occupations.
According to the Bureau of Labor Statistics, the median pay for geoscientists is around $90,000 a year or $44 an hour. Although pursuing a higher degree in geology can come with a price tag, this potential career opportunity is very lucrative. In the next ten years, the job market for geoscientists is expected to grow 6%, which is the average for all jobs. As time goes by, the need for resource management and environmental protections will drive more demand for this profession.
Geoscientists usually work in areas where there is an abundance of natural resources. They often work outdoors. The city with the highest salary for this profession is Houston, where the average pay for geoscientists is 73% more than the national average. Other states with higher geoscientist salaries include Denver and Dallas. Cities with the lowest salaries for this profession include Chicago, New York City, and Atlanta.
Another career option for geology graduates is in mining and geological engineering. The median pay for mining and geological engineers is $92,000 a year, or $44 an hour. According to the Bureau of Labor Statistics, this job is expected to grow 3% in the next ten years. Mining and geological engineers usually work at mining sites. This includes mineral mines and quarries, which might be located in remote locations or by cities and towns. Since they work in remote areas, mining and geological engineers might have variable working hours and schedules, though full-time work is usually available.
Mining and geological engineers make the most working in industries such as manufacturing, management of companies, and public administration. They tend to make the least in industries like technical services and utilities. The state of California has the highest average salary for this occupation at $134,000. The state with the second highest average salary for mining and geological engineers is New Mexico. Their average salary is $132,000. States with lower salaries for this profession include Idaho ($73,000) and Indiana ($65,000).
WHAT ARE THE BEST GEOLOGY DEGREES?
We know that you have educational goals that you're itching to pursue, but you may not know where to start. The editors of Masters Programs Guide utilize a unique ranking methodology based on the following three aspects:
40% Potential Salary After Graduation: Average mid-career salary of school alumni
30% Institutional Accreditation: Regional and National Accreditation for the 2019-2020 school year
30% Overall Degree Affordability: Average cost of undergraduate and graduate tuition per school
At Master's Programs Guide, we strive to do our best to guide you and your family toward a fruitful academic career. The pursuit of knowledge is a noble one, and we want to help you reach your goals.
Check out our ranking of the 15 best master's in eology!
Master of Geoscience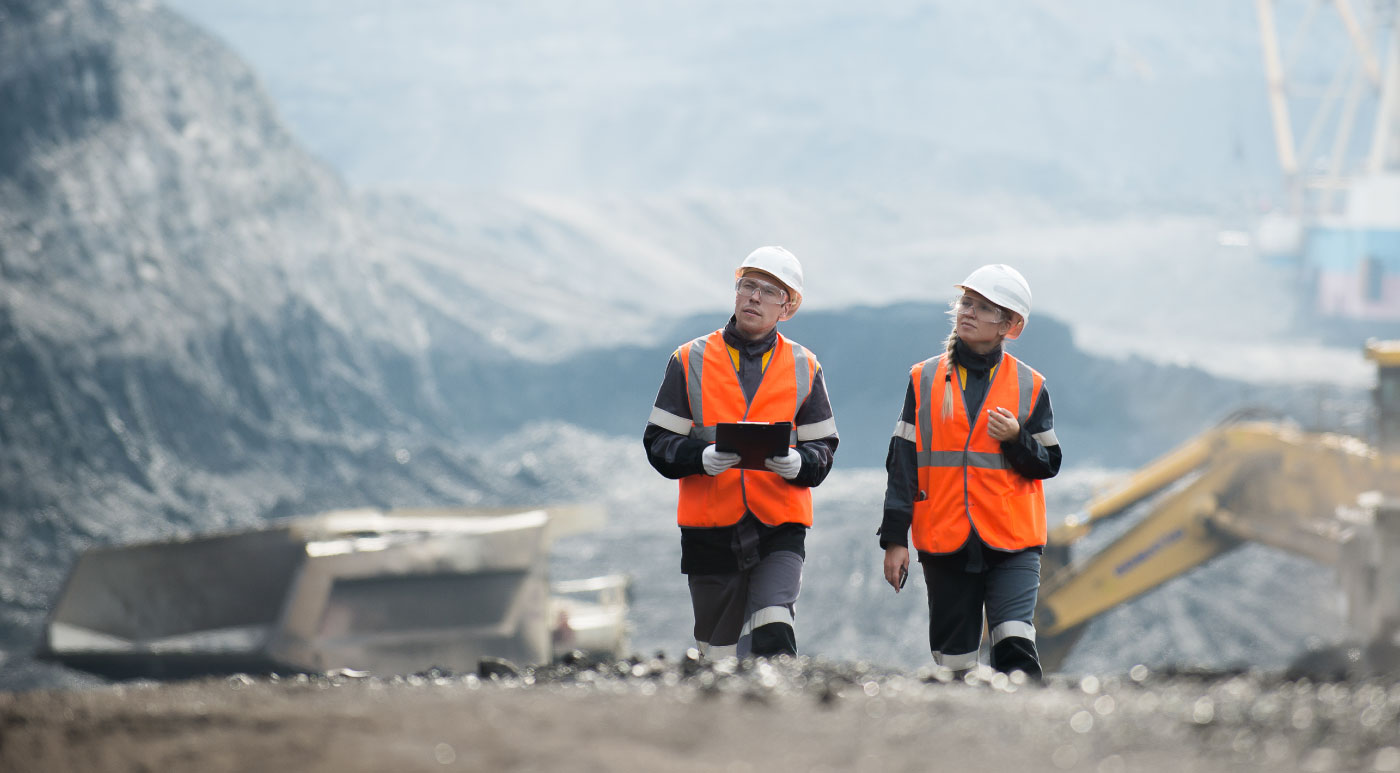 Texas A&M University is located in College Station, Texas and was founded in 1876. The campus actually has the largest student body in all of the state. The university was first created as an all-men's college, but has since opened its doors to allow all genders. The name of the original all-men's college was Agricultural & Mechanical College, which was eventually shortened to A&M. Students call one another "Aggies", and the official mascot for Texas A&M University is Reveille, a mixed-breed dog.
At Texas A&M University, the College of Geosciences offers a Master of Geoscience. This program has accommodations for distance learning and on-campus students. That means you can fulfill your course requirements by either taking online courses (even if you are out of state) or attending classes in person. The distance learning option is convenient for working professionals who don't live near campus or want to gain more knowledge while working, since it offers more flexibility in scheduling.
Two areas of study available for distance learning are ocean data science and geographic information science and technology. The first area of study deals with topics related to ocean industries while the latter deals with the oil and gas industry. The on-campus specialization options are much wider and varied and include Atmospheric Sciences, Geography, Geology and Geophysics, and Oceanography.
For the on-campus program, 36 hours of coursework are required (or 32 if a student is completing a thesis). Students must also pass an oral examination at the end of their degree program. Eighteen of the required hours must be in geosciences. Students must choose two specializations and must also complete 6 credit hours in a supporting field outside of their chosen specializations.
For distance programs, students have to complete 36 credit hours and a capstone course. For the capstone course, students are not required to attend on campus, although this is supported and encouraged.
In addition, students who are pursuing their degree on campus must take a final examination at the end of their degree. This exam may be taken orally or on paper and includes all work from their comprehensive degree program. Distance learners are not required to take this exam.
For students on campus, there is a residence requirement. Students have to complete 9 credit hours on campus during one semester (or a 10-week summer session) at the university; however, a student can petition to be exempted from this requirement. This residence requirement does not apply to distance learners. All students must also complete their degree requirements within seven consecutive years.
Master of Science in Geosciences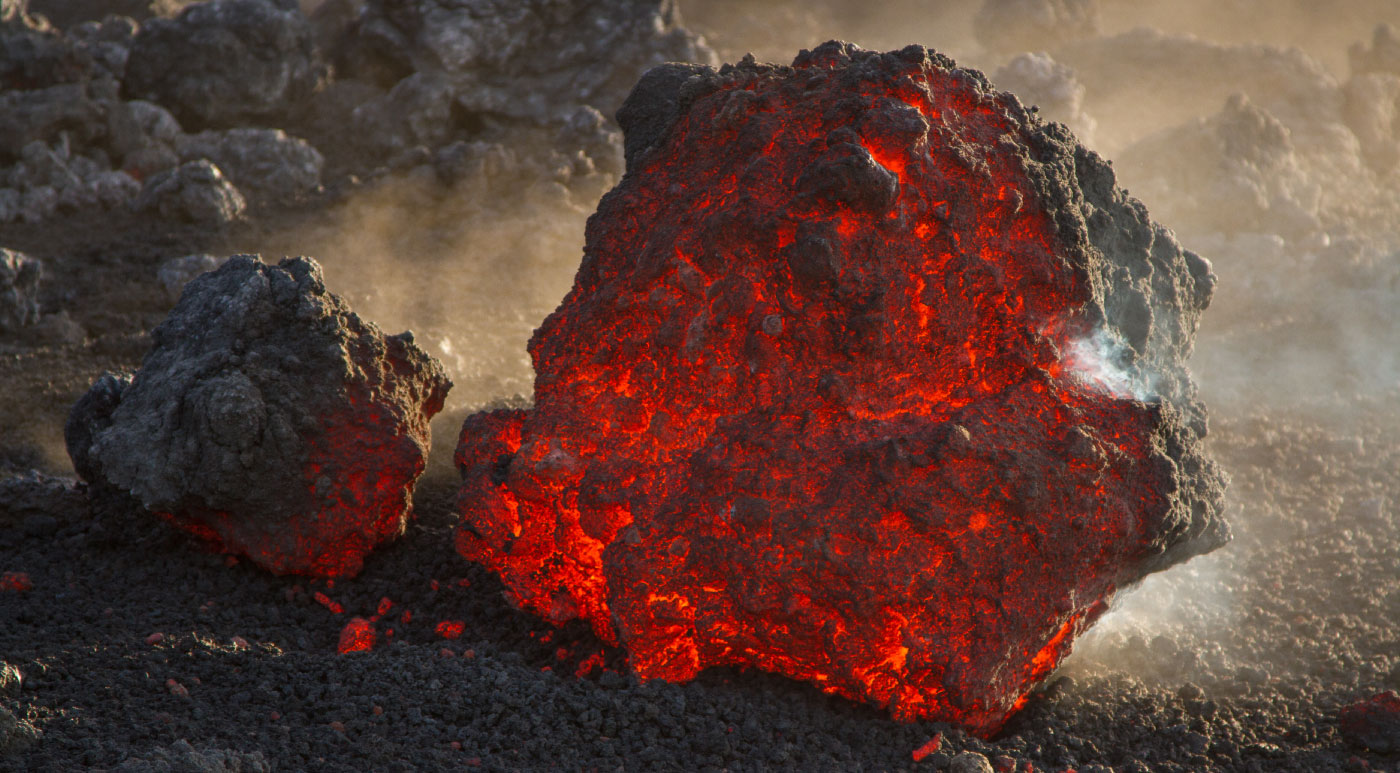 Less than an hour from Denver, Colorado State University (CSU) is located in the town of Fort Collins. The university was founded in 1870 and is ranked 56 by U.S. News and World Report for best undergraduate teaching. Colorado State University is the flagship campus for the Colorado State University system. There are over 33,000 students at CSU and their mascot is Cam the ram. Sports teams at the university include men and women's basketball, cross country, golf, and track and field teams. The university boasts many notable alumni, including Rebecca Skloot, author of "The Immortal Life of Henrietta Lacks", Mary Cleave, one of the first women to complete flight training for NASA, and Yusef Komunyakaa, a Pulitzer prize-winning poet.
The master's program in geosciences at CSU, housed in the Warner College of Natural Resources, focuses on various specialization areas, an interdisciplinary approach, and professional preparation. Within the geology program, there are about 18 different areas of study that students can pursue. These areas include applied geophysics, environmental geology, geodynamics, petroleum geology, structural geology, tectonics, and much more. With so many available options, graduate students can fully explore their interests and hone in on their preferred area of study.
The duration of the program is two years, and students are required to complete 30 semester credits. To receive a master's degree (under Plan A), a thesis is required. The thesis should be completed by the end of the program and needs to be defended with an oral presentation and exam.
Admission to the master's program is competitive and selective. It is recommended that prospective students have a GPA above 3.3. This isn't a requirement, but having a grade-point average in this range does help an applicant stand out. The GRE exam is also required, and competitive applications have scores in the 70th percentile. Admission to the program also depends on strong letters of recommendation from three references, and international students must prove proficiency of English through exams such as the TOEFL.
In this program, students work with an advisor to map out their coursework and research. The advisor guides the student throughout their time in the program and assesses the graduate student's progress.
Although funding is a huge concern for many students, the Warner College of Natural Resources offers scholarships and fellowships for their graduate students. Scholarship awards range from $1000 to $5000, and they're given based on a number of criteria, including financial need, academic achievement, leadership, promise of success, and more.
Master of Science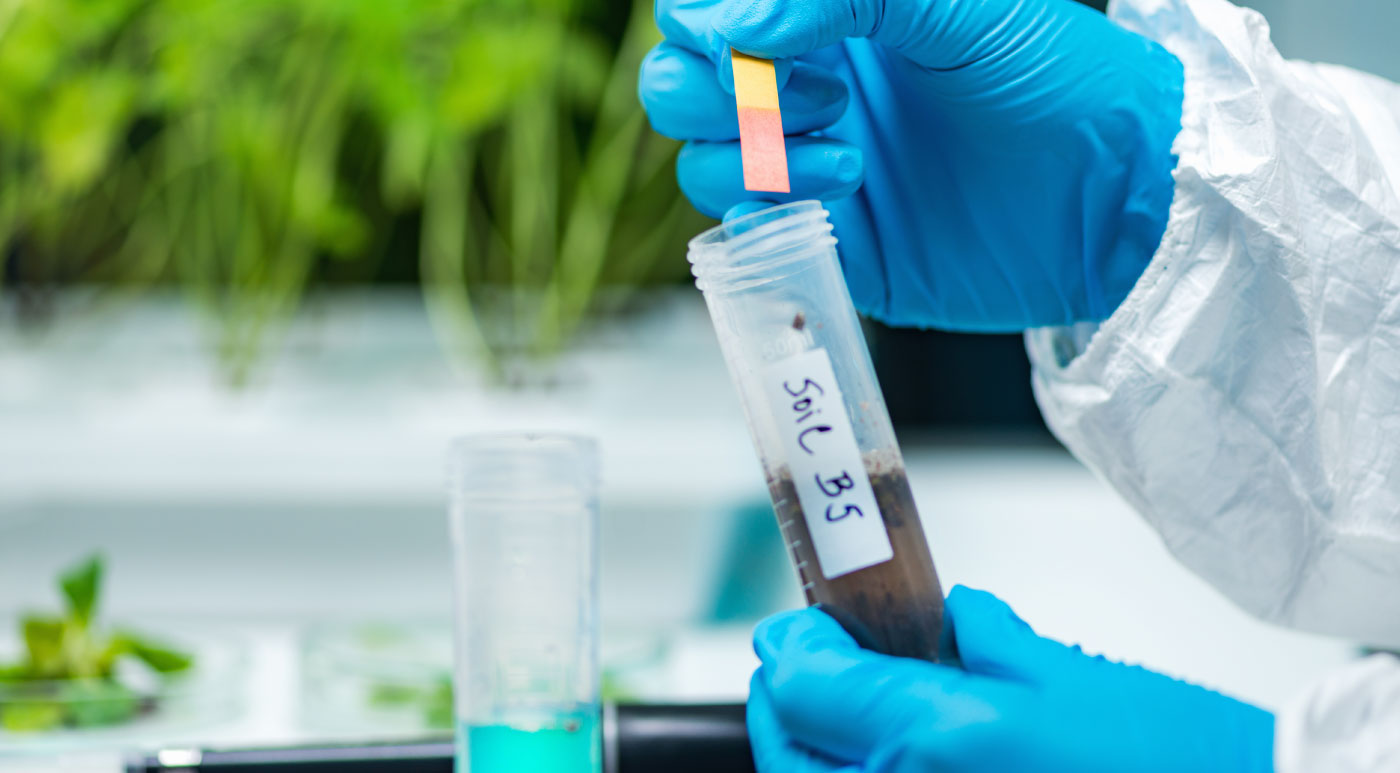 Located in the sunny Westwood neighborhood of Los Angeles, the University of California – Los Angeles (UCLA) boasts a world-class faculty. With its prime location, university students can explore the vibrant Los Angeles food, entertainment, and arts scene. There is also the Santa Monica pier less than ten miles away from campus.
The University of California – Los Angeles is a well regarded school and considered one of the top public universities in the nation. It's known nationwide for its rigorous academics and strong faculty members. According to the U.S. News and World Report, the university is ranked #20 among national universities. The campus is 419 acres, and there are about 31,000 enrolled students—both graduate and undergraduate. UCLA's mascot is the Bruin, a brown bear, and the school is well-known for its water polo teams. Other sports teams on campus include their basketball, cross country, golf, soccer, tennis, volleyball, baseball, and football teams. UCLA has an impressive list of former alumni, including Jackie Robinson, Jim Morrison, Tom Bradley, and Taylor Wang.
Students who enter the master's program in geology at UCLA work with a graduate adviser to plan their courses. Their graduate adviser then assigns the student a faculty adviser to work with them on research and coursework. Students work with their adviser to map out plans and discuss progress in their degree. They also work together to come up with ideas for their capstone project and thesis. Within the department, there are many areas of study available for students to pursue. Some of the many options include geobiology, mineralogy, organic geochemistry, paleobiology, paleoclimate, stratigraphy, structural geology, and tectonics. The department also has excellent educational opportunities available to enhance learning, such as field trips where students can get a chance to explore varied environments.
Full-time students must take at least 12 units of classes each quarter. Some of these courses can consist of independent studies or research. To complete the degree, you must complete 36 units of graduate and upper division courses. At least six of those courses must be completed with a letter grade. Advisers work with their students to create a capstone plan and a thesis plan.
To apply for this program, applications should be sent in with three letters of recommendation and GRE General exam scores. Applicants should have a completed undergraduate degree in geology, biology, physics, chemistry, or another type of science. The average number of applications received for the master's program is 37. Of those applicants, only 5 are admitted, making the acceptance rate a mere 14%. Admission to this program is competitive, and applicants should have a record of strong academic performance in science and math courses.
For this program, funding is available in the form of teaching and research assistantships, loans, grants, fellowships, and scholarships. At UCLA, there are many resources available to help you find scholarship opportunities from outside organizations. Students can also pursue paid internships in their desired area of study.
Master of Science in Geosciences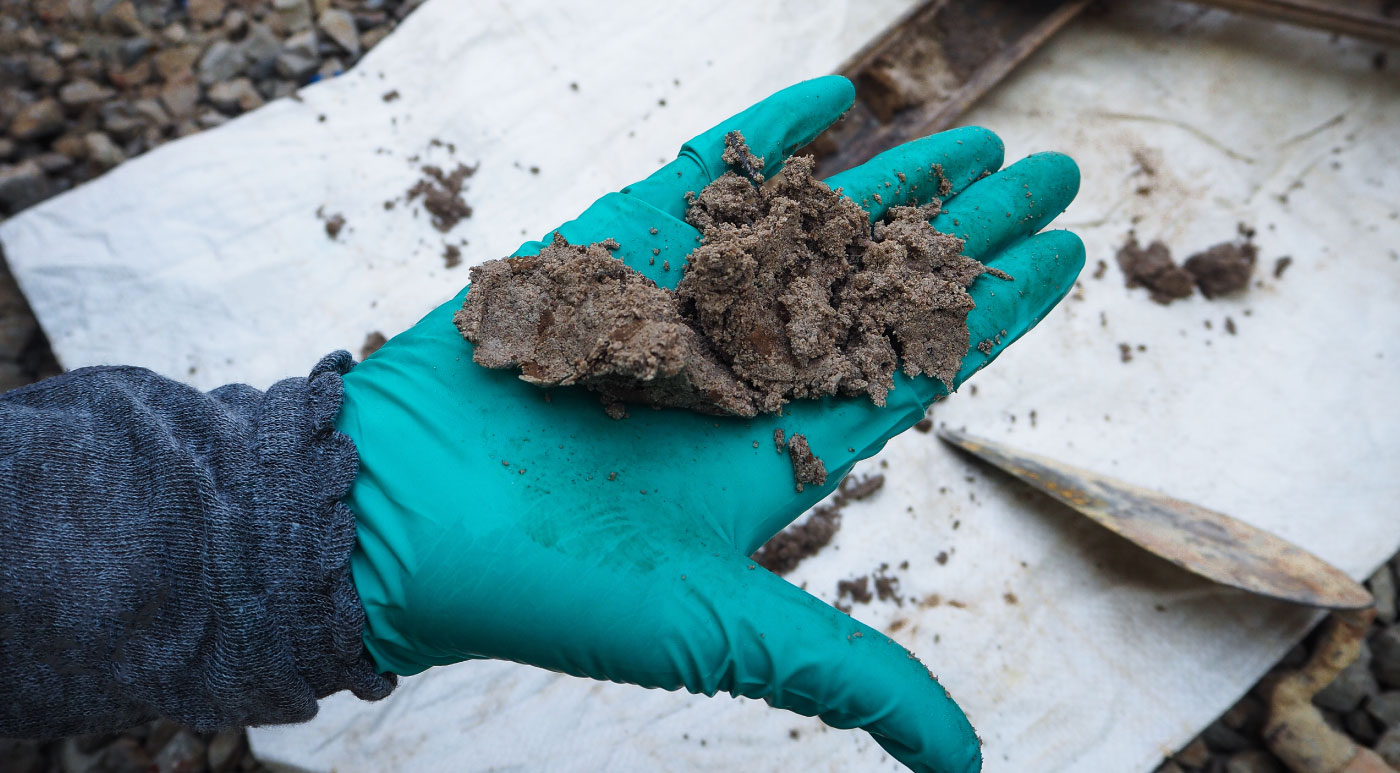 Home of the Arizona Wildcats, the University of Arizona is one of the largest universities in its state and has three levels of intramural sports. It's located in Tucson, Arizona and was founded in 1885. The campus is 392 acres, and it is surrounded by mountains and the Sonoran desert, which is known for its year-round sunshine. A total of 40,000 students attend the University of Arizona, hailing from 50 states and over 100 countries. Some well-known alumni of this summery campus include Kourtney Kardashian, John Hughes, Carolina Rhea, and David Foster Wallace.
The M.S. program in the Department of Geosciences is two years long and heavily research based. The program is very well regarded and ranks #3 in graduate geology programs according to U.S. News and World Report. It's also ranked #8 in earth sciences and #11 in geochemistry. For admission to the program, a minimum GPA of 3.0 is needed to apply. Applicants also need to have taken the GRE exam and must provide three letters of recommendation, a statement of purpose, a resume/CV, and transcripts.
This program at the University of Arizona offers studies in many different research areas within geology. The program emphasizes interdisciplinary study and offers courses in geophysics, tectonics, vegetation dynamics, mineralogy, geochronology, and more. The program boasts graduates who go on to work in different fields including research, education, energy resources, and environmental policy.
In this degree program, students must take at least 30 units of course work, and 15 of these units must be from graded courses. Academic performance is taken seriously, and students must maintain a GPA of at least 3.0. If their GPA falls below this, they will be put on academic probation. Students must meet with their advisory committee at least once each year. At these meetings, students will bring a short written summary of their progress over the year and outline their goals for the next months. Advisors will also offer advice and suggestions.
At the end of the degree program, there is a mandatory oral presentation where students will present their research. By the end of the program, students also have to complete a manuscript or thesis. The proposal of the thesis is prepared during their second semester and is discussed and approved by the advisory committee.
The M.S program at the University of Arizona provides financial support for their graduate students in the form of teaching and research assistantships, fellowships, and scholarships. All students who apply are considered for financial aid, and almost all students receive funding for their two-year degree.
Master of Science in Geological Sciences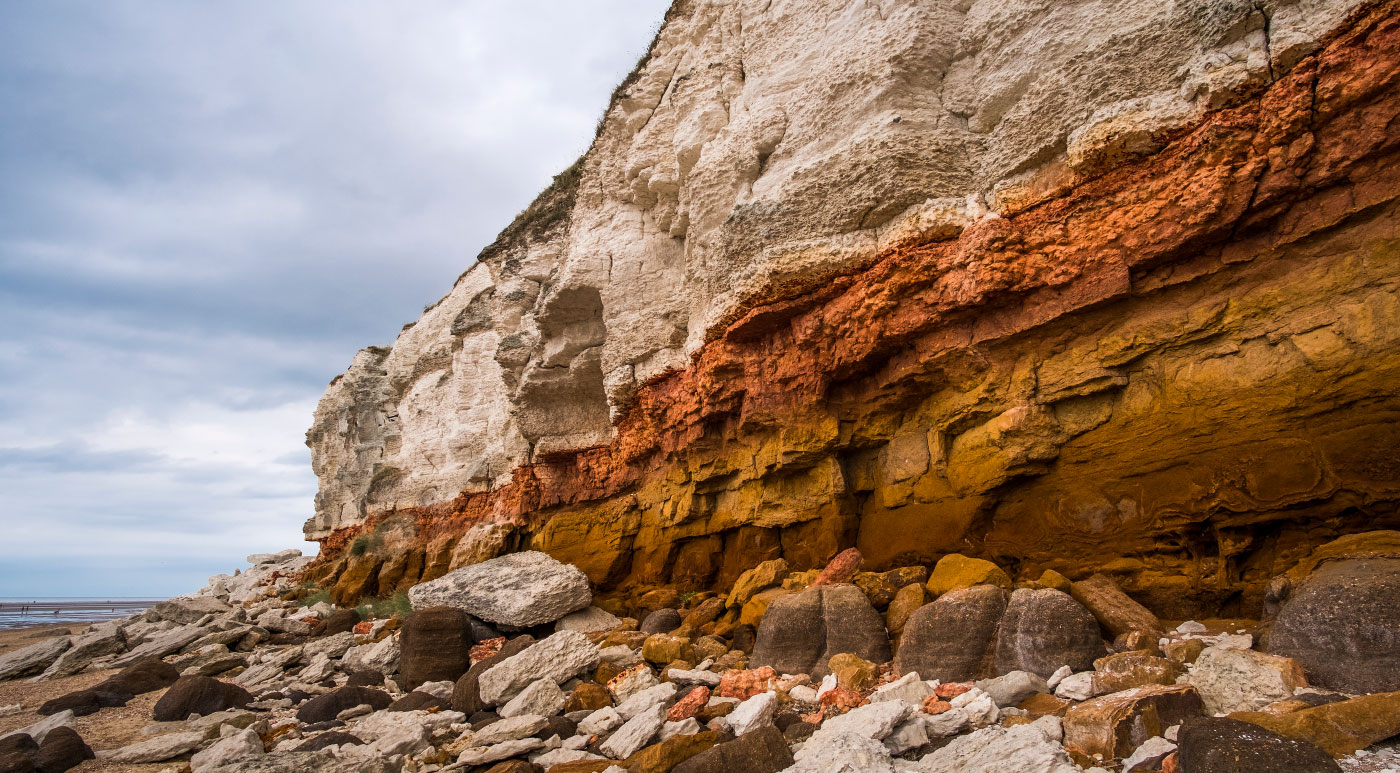 The University of Minnesota – Duluth was founded in 1947 and its campus is 244 acres. The university has an inviting campus full of amenities, including accessible classrooms, residence halls, laboratories, and a large nature center. UMD's modern campus consists of over a dozen connected buildings—many of which were constructed after 2000. In Northern Minnesota, there are many outdoor activities available to students—such as skiing, canoeing, and hiking. Students can also explore the rocky landscape and wilderness of Northern Minnesota, which is just about a few hours away from the university. The U.S. News and World Report ranks UMC #51 for best value schools.
The school has 14 sports teams on campus, and an excellent track record in sports arenas; the University of Minnesota – Duluth has won five championships for women's hockey, two for football, and one championship for men's hockey.
The master's program in geological sciences is under the Department of Earth and Environmental Sciences. There are a number of active research interests available in the department, including ecohydrology, economic geology, hydrology, petrology, structural geology, and tectonics.
The location of the campus is a major benefit for those who study geology. Students can take advantage of the numerous natural resources available nearby for study. Students also have the opportunity to collaborate and conduct research with local institutions and organizations including the Large Lakes Observatory, the Natural Resources Research Institute, and the Precambrian Research Center. The program prepares students for professional careers in geology, research and academia, education, the government, and more.
To apply for this program, students must have a bachelor's degree in geology, geophysics, or a similar field of study. It's also recommended to have completed a year of prior coursework in calculus, chemistry, and physics. Field camp and research experience, though not required, is a bonus. The minimum grade-point average for applicants is a 3.0. Applicants must also complete the GRE exam. All applicants to the program will be considered for financial aid in the form of fellowships, teaching assistantships, and research assistantships.
Graduate students in this program have to complete at least 31 credit hours of coursework. The classes offered are face-to-face. There are two plans available for master's degree candidates—one that requires a thesis and one that does not. The first one, Plan A (thesis), requires 15 to 21 major credits, up to six credits outside the major, and 10 thesis credits. The final exam is delivered orally. Under Plan B (non-thesis), students must complete 25 to 31 credits in their major and up to six credits outside the major. For this option, the final exam is written.
The master's program helps prepare students professionally through collaboration with classmates, expert guidance, and scholarly research. Students get a chance to demonstrate graduate-level work by designing their own research projects and using methodology to solve problems.
Master of Science in Earth Sciences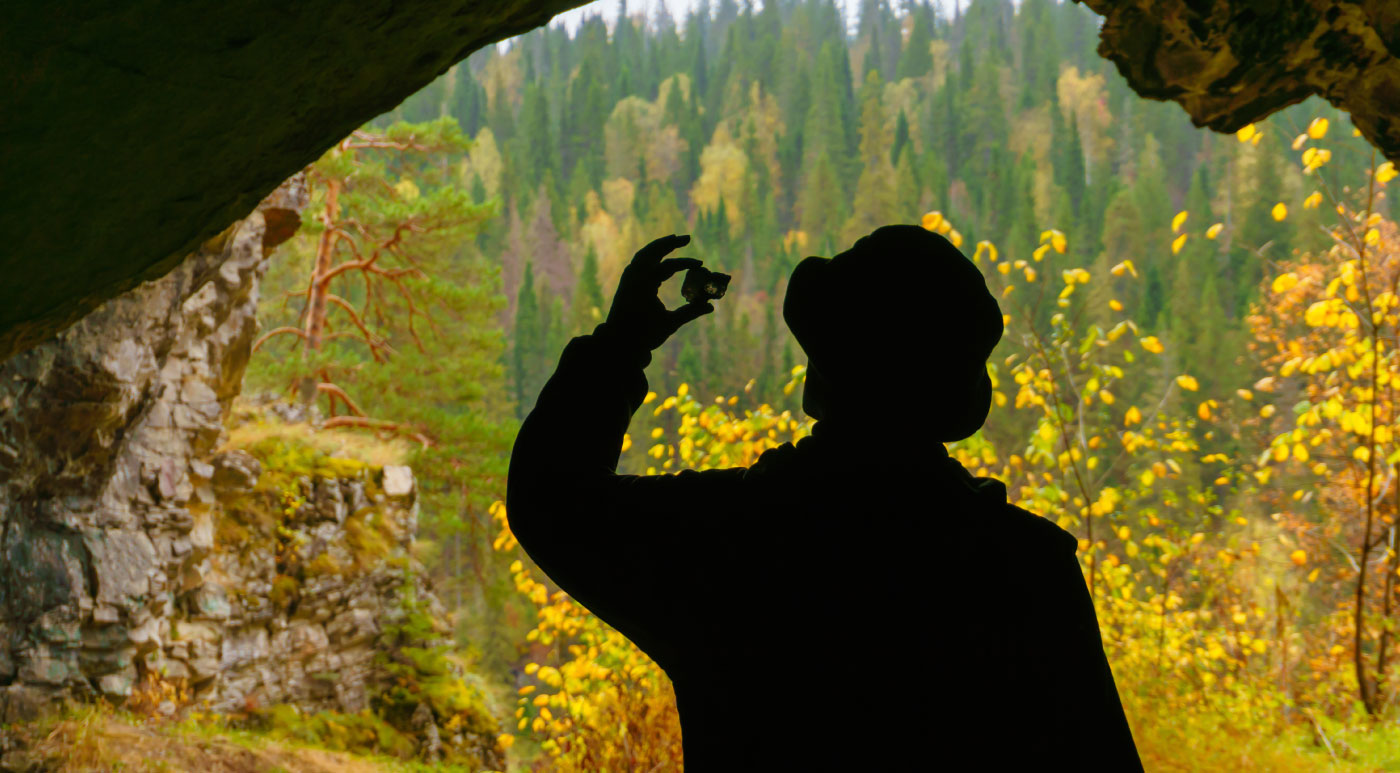 The University of California – Santa Cruz (UCSC) was founded in 1965 and is located in Santa Cruz on a 2000-acre campus that overlooks Monterey Bay. The school combines the intimacy of small, liberal arts colleges with the expanse and depth of research universities. There are over 16,000 enrolled undergraduate students and roughly 1,800 graduate students, with a total student body of around 18,000. The university offers 64 graduate programs. According to the U.S. News and World Report, the university is ranked #84 among national universities. UCSC is the home of the Banana Slug, their mascot, a yellow, slimy mollusk without a shell that can be found on the floors of the redwood forest. Their mascot has gained a lot of attention over the years—it was named one of the ten best college mascots by ESPN and was also featured in articles in Reader's Digest and People magazines.
UC Santa Cruz is a member of the Association of American Universities (AAU), an organization that maintains a strong system of research and education among its members. UC Santa Cruz also boasts of world-class facilities and a visually appealing campus.
The master's program in earth sciences prepares students for careers within the industry, and also for jobs in consulting, teaching, and government agencies. The M.S can be completed with a thesis in two years. Without a thesis, the master's program can be completed in one year.
Students must take 35 quarter units. Of these, a maximum of 15 units can come from undergraduate courses. The program offers seminar courses where researchers come and speak informally with students and faculty. The aim of these seminars is to keep students updated on recent happenings and developments within the field of study.
Admission to the master's program in earth sciences is competitive. Applicants should have a bachelor's degree in earth sciences, planetary sciences, engineering, chemistry, biology, physics, or other related fields of study. Coursework should reflect a lot of experience in quantitative work. It's also a plus if an applicant has completed an undergraduate thesis or has research experience. For this program, the GRE exam is not required. Applicants need to submit a statement of purpose, letters of recommendation, and transcripts. International candidates need to prove English proficiency with a TOEFL exam. Students are also advised to research the faculty ahead of time and contact ones they're interested in working with. The program at UCSC only admits applicants after a faculty member or researcher agrees to advise them, making this master's program function very much like a Ph.D. program.
The department aims to provide funding for students who show satisfactory academic performance. Funding is available for this degree in the form of fellowships, teaching assistantships, and research assistantships. Fellowships are awarded based on academic merit and financial need. Financial aid is meant to help offset the costs of tuition, fees, health insurance, and living expenses. There are also loans, grants, and work-study opportunities available.
Master of Science in Geology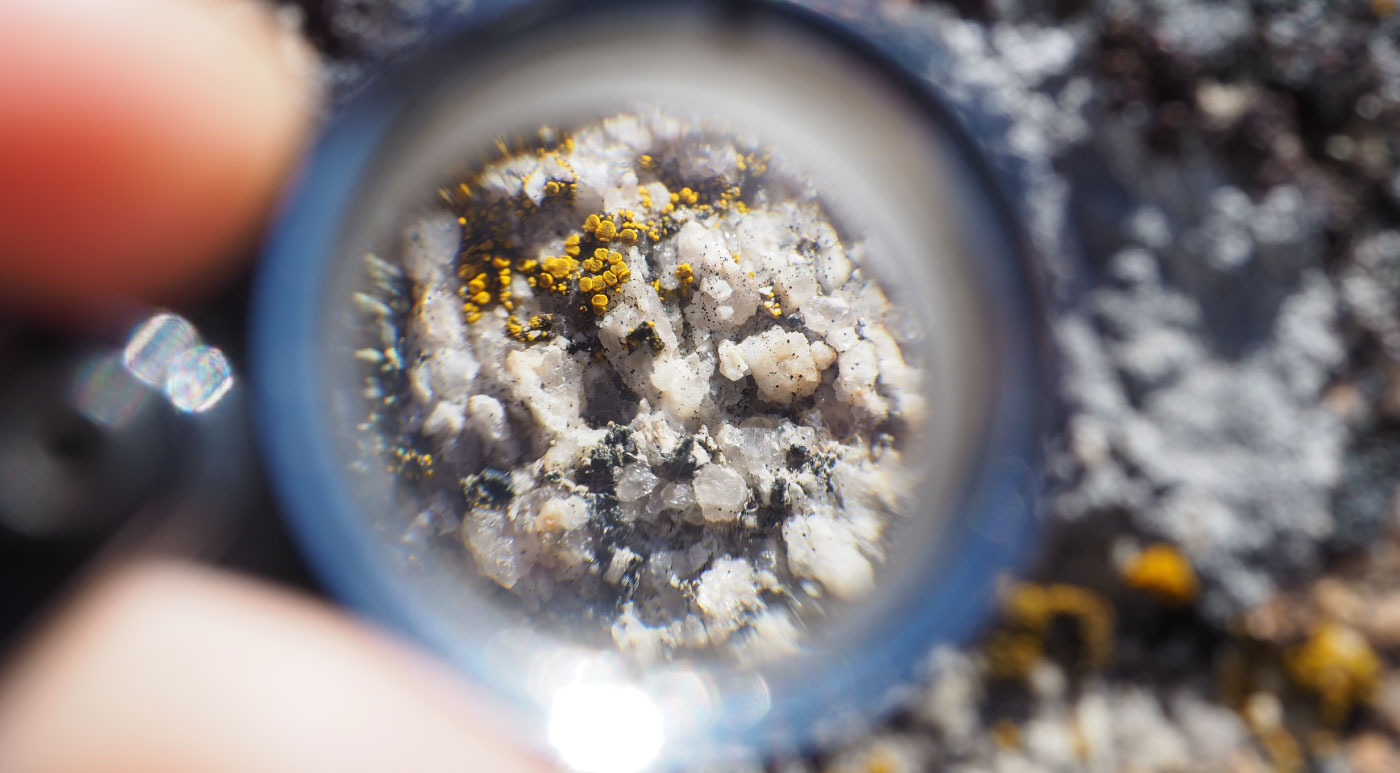 The Missouri University of Science and Technology has a long history that dates back 150 years. The school was originally called the Missouri School of Mines and Metallurgy, and it was the first technological school in the United States. The school initially educated mining engineers and surveyors, and the campus began growing after World War II. As demands changed, the school eventually refocused and now centers its programs on science, technology, engineering, and math. The campus is 284 acres.
The master's program at the Missouri University of Science and Technology can be completed with or without a thesis. For students who are pursuing a thesis, they must first secure the approval of an advisor to work with. The department's first focus was on hard rock exploration, due to its close proximity to the Missouri Lead District. Over time, this focus has expanded to many other different areas. The different research areas offered include petroleum systems; geophysics, tectonics, and geodynamics; economic geology and petrology; and sedimentology, stratigraphy limnology, and paleoclimatology. Graduates of the program have found employment in mining, petroleum, and environmental industries.
Required courses for the M.S. include Professional Geosciences Skills and either Advanced Physical Geology or Global Tectonics.
The department offers a host of resources for its graduate students. There is lab equipment for research, and there are also innovative facilities such as the Materials Research Center and the Environmental Research Center. There are also many nearby institutions and organizations that graduate students can work with. These institutions include the Missouri Department of Natural Resources, Missouri Geological Survey, U.S. Geological Survey's National Geospatial Technical Operations Center, Missouri Water Science Center, and the National Spatial Data Infrastructure Partnership Office Liaisons.
Graduate students in the program can get funding in the form of teaching and research assistantships. The most a student can work is at a 50% full-time equivalent (FTE) rate. The monthly pay for this maximum rate is $2,000 each month, and this is proportional to the percentage of FTE a student works. Out-of-state students who are offered at least 25% FTE can get their out-of-state tuition waived.
The department offers resources for students seeking additional funding. Graduate students of the geology department can apply to the GEM Fellowship. The GEM Fellowship was founded at the University of Notre Dame and aims to increase the participation of underrepresented groups in higher educational programs for engineering and science. A GEM Full Fellow receives full tuition plus housing, fees, a living stipend, and a paid internship with a sponsored employer. GEM Associate Fellows receive full tuition and a living stipend. University Fellows receive full tuition.
Master of Arts in Earth and Planetary Science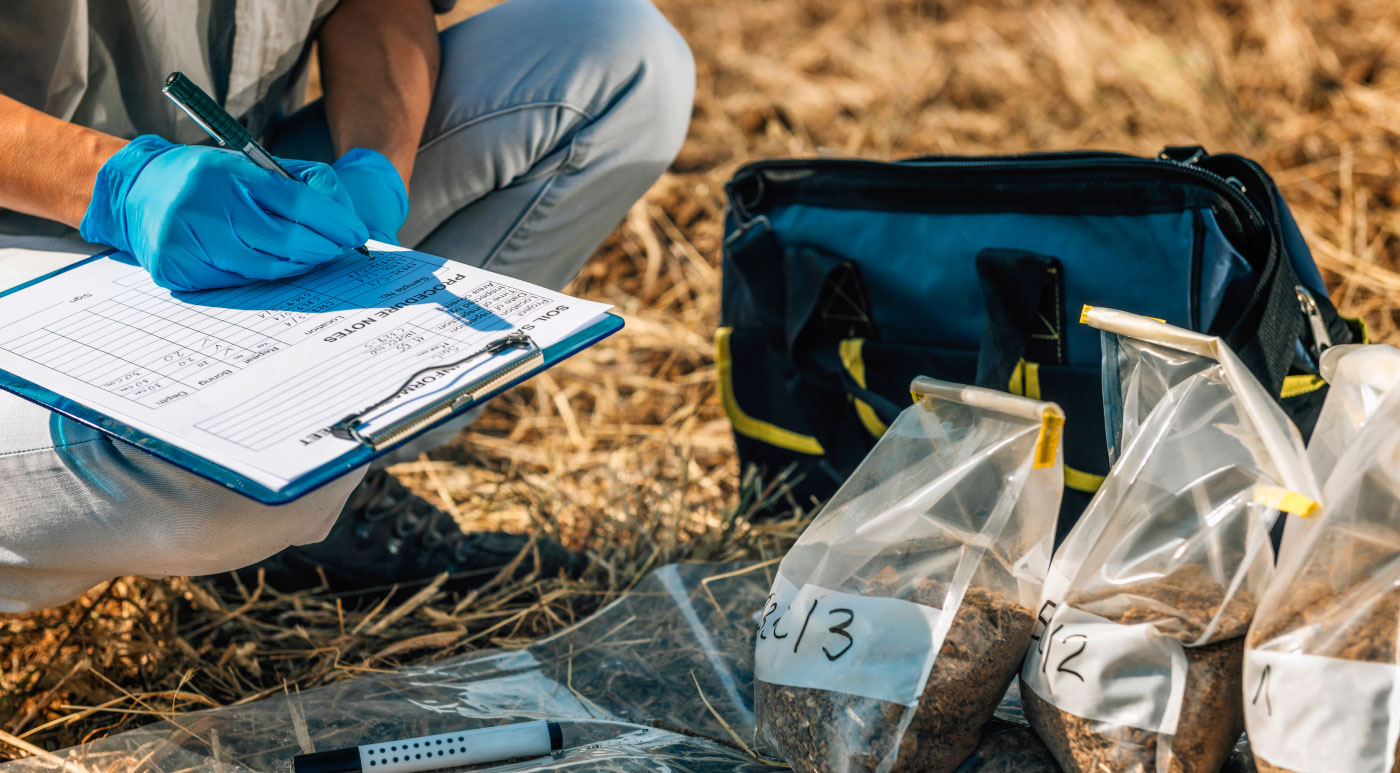 The University of California – Berkeley (UC Berkeley) is a public university that is well-regarded as one of the top public schools in the nation. The school is ranked #4 in global research reputation, #6 in geosciences, #2 in environment/ecology, and #4 in plant and animal science. UC Berkeley is located in Northern California's Bay Area, 15 miles away from the city of San Francisco. There are a total of roughly 40,000 students at the university.
UC Berkeley hosts multiple museums, such as the UC Museum of Paleontology, as well as biological field stations. In addition to conducting research in laboratories, students also get a chance to undergo research in these field stations. Over the years, Berkeley has housed researchers that have contributed to many scientific discoveries and developments. Researchers at Berkeley have been credited with discovering periodic table elements including californium and berkelium. Other famous alumni of the university include George Takei, Jerry Brown, Viet Thanh Nguyen, and Maxine Hong Kingston. Twenty-nine alumni of the university have also won Nobel Prizes. The prize winners include Thomas Sargent, Steven Chu, Robert Laughlin, Glenn Seaborg, and Carol Greider. UC Berkeley also has an esteemed faculty with Nobel Laureate and award-winning professors including Jennifer Doudna, Saul Perlmutter, and Janet Yellen.
The M.A. degree in UC Berkeley's Department of Earth and Planetary Science can only be completed by students who already have a bachelor's degree within the department. Other candidates may apply to the PhD program. After students complete a bachelor's degree within the university, then they can complete the master's program in one year. For the master's program, students are required to take 24 semester units of upper division and graduate courses. At least 12 of the units taken must be graduate-level courses. Toward the end of the degree, students have to take an oral examination.
Students in the program work with an advisor to plan out their courses, meeting with them at least four times. Advisors also evaluate the student's progress and help make suggestions.
Students can get funding in this program with fellowships, scholarships, need-based aid, instructorships, and research assistantships. In the past, students have received fellowships of over $30,000 plus tuition and fees. Fellowships and scholarships are considered based on an applicant's previous academic work, academic promise, and intellectual capacity. Need-based awards, grants, and loans are also available. Students must fill out a FAFSA form to qualify for awards based on financial need.
Students can also work as Graduate Student Instructors (GSI). A GSI is responsible for conducting class meetings and grading exams. GSIs are also eligible for a remission of the Graduate Student Health Insurance Plan. Additionally, graduate students can apply for research assistantships. These assistantships are awarded by individual faculty members who hold research grants.
Master of Science in Geosciences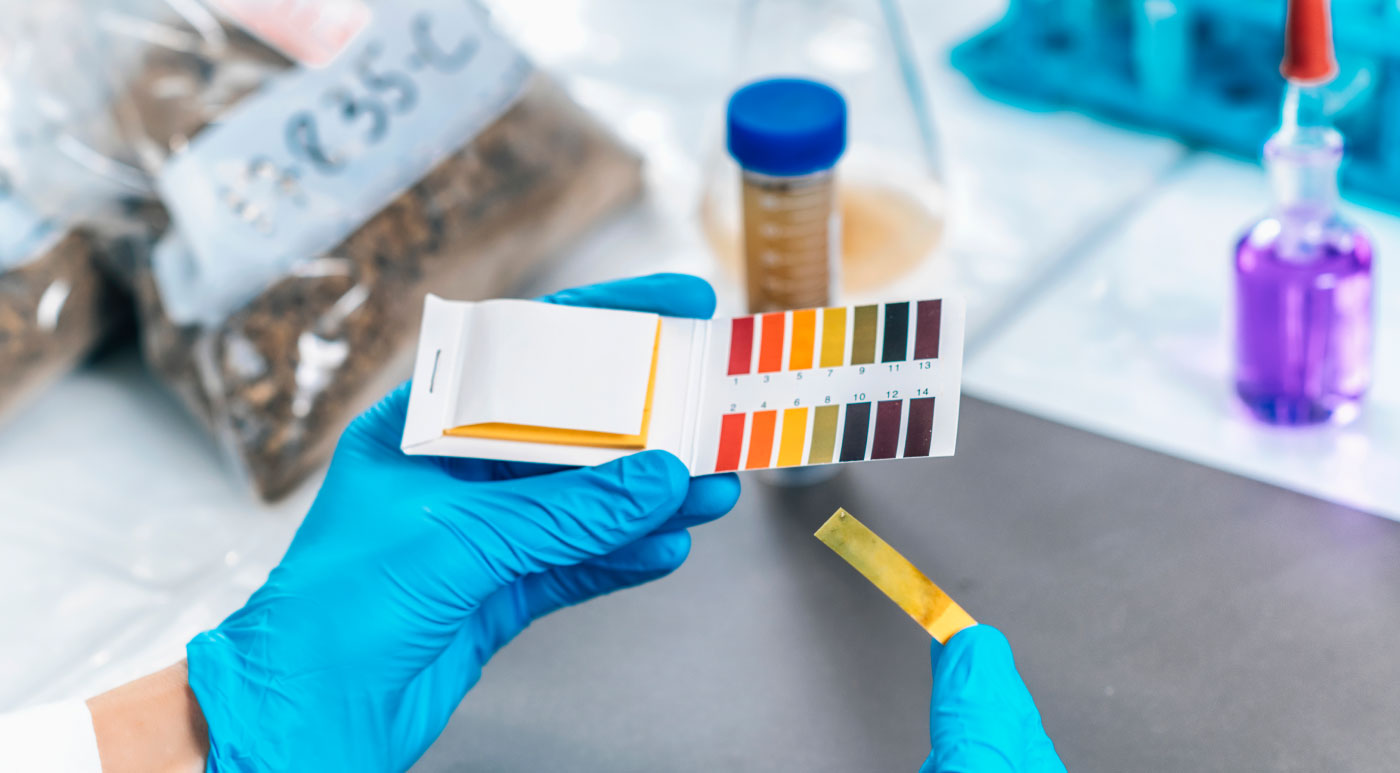 The University of Texas at Austin was founded in 1883. It is a nationally renowned university that offers a world-class education. In fact, the university ranks #48 in national universities according to the U.S. News and World Report rankings. It's the highest ranked university in the state of Texas and is the flagship campus of the University of Texas system. It also is one of the largest schools in America. The university is split into 18 different colleges and schools. The largest college within the university is the College of Liberal Arts. The mascot for the school is Bevo, the longhorn steer. Some well-known alumni that have attended the university are Owen Wilson, Laura Bush, Neil DeGrasse Tyson, Wes Anderson, and Rex W. Tillerson.
The master's program in geosciences at the Jackson School of Geosciences is a competitive program. It prepares students for work in the petroleum industry, environmental fields, government agencies, and other geoscience fields. Students conduct independent research and learn through graduate-level coursework. Many graduates of the program find employment in the energy industry.
The department boasts a wide alumni network and world renowned resources and facilities including the Bureau of Economic Geology and the Institute for Geophysics. In total, the department has 27 research programs, 50 faculty members, and 140 research scientists.
There are around 188 graduate students in the program and roughly 5,000 total alumni from the department. The cost of living in Austin is generally low, but the department still offers financial packages for their two-year master's students. While studying, students can also pursue work opportunities and research projects. The starting payment amounts for teaching and research assistantships and fellowship stipends are around $2,000 each month. Students also get health benefits. For master's programs, students are guaranteed financial support for fall and spring semesters throughout their course of study.
A wealth of useful and up-to-date resources are also available for students to pursue their research. Some of the accessible resources and facilities available to graduate students include the LIDAR systems, an experimental sedimentation lab, an applied geodynamics lab, a digital morphology lab, and much more.
There are different research concentrations for students to choose from, including surface and hydrologic processes; energy geosciences; marine geosciences; planetary sciences; and climate, carbon, and geobiology.
For the Master of Science program, students need to complete 24 semester hours of courses and a culminating thesis. Students plan their coursework with their committee members. Completion of this program prepares students for doctorate-level study or careers in geology.
Masters in Earth and Space Sciences, Applied Geosciences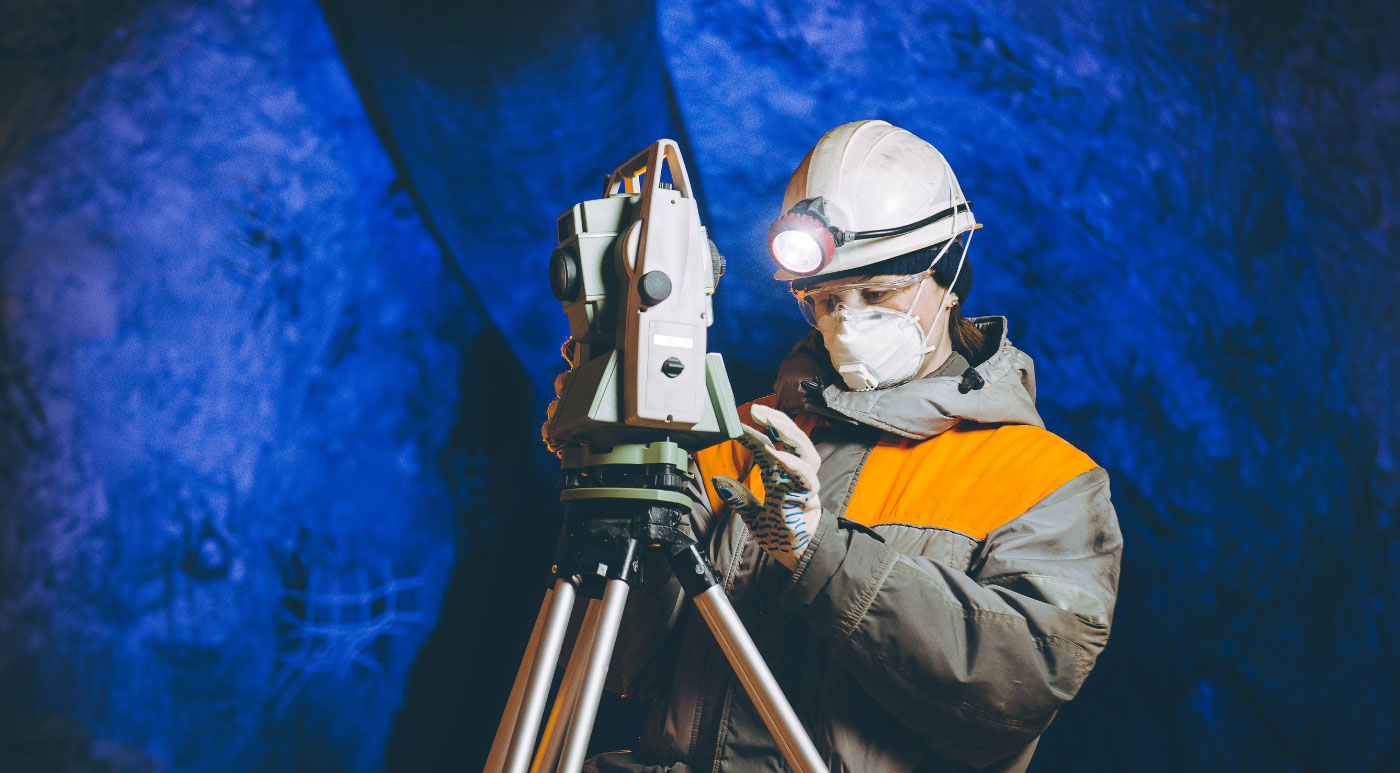 Founded in 1861, the University of Washington (UW) is a well-regarded school located north of downtown Seattle on a 634-acre campus, in a vibrant urban environment. The University of Washington is among one of the oldest public universities located on the West Coast. It's ranked #62 in national universities according to the U.S. News and World Report. The Seattle campus makes up one of the three campuses of the University of Washington—the other two are in Tacoma and Bothell. The mascot for UW is Dubs, a husky. There are a number of famous and notable alumni that have attended the university, including Bruce Lee, Bill Gates, Sr., Beverly Cleary, and Kyle MacLachlan.
At the University of Washington, the masters program in earth and space sciences, applied geosciences (MESSAGe) was designed for students who want to work in the private sector or public agencies, or those who wish to pursue jobs in geology, geomorphology, environmental geology, or engineering geology. Students in the program learn in the classroom in addition to learning through field experiences. With this combined approach to learning, students can discover the knowledge and practical skills needed to help them develop in their careers.
With the master's program, there are flexible options available that can cater to different students' needs. With an intensive program, students can complete their degree in as little as 18 months. Students can also work on their degree part-time for a duration of up to 3 years. These options can suit people who work full-time or those who are looking to quickly enter the workforce. Students who work on their degree full-time can complete it in around 2 years.
To qualify for graduation, the program requires 5 to 6 quarters of coursework. Graduate students must take classes in core geoscience fundamentals, professional practice and technical communication, and applied geology. In addition to core classes, students also get to choose two electives and complete a capstone internship.
Seminars and field courses are offered so that students can gain hands-on experience that prepares them for work as professional geologists. The capstone internship can be completed with government or private employers. Students who participate in this program get an opportunity to develop their data collection, analysis, planning, budgeting, and writing skills. After the internship, they create a technical report and give a public oral presentation.
To apply for this program, applicants must have a bachelor's degree in geosciences or another related field of study. The department also has course requirements that applicants should meet. These include two quarters with analytical geometry, three quarters of advanced math, at least two quarters of physics, two quarters of general chemistry, and two courses of writing. If an applicant has not met one or two of these course requirements, the department allows them to make up these courses during their degree.
Funding a graduate degree is a huge investment to make. The University of Washington stresses its commitment to supporting its students and offers financial support in the form of teaching and research assistantships, grants, loans, and fellowships.
OTHER NOTABLE PROGRAMS
#11. Stanford University
Location: Stanford, California
Degree: Master of Science Degree in Geological Sciences
Net Price: $50,000
#12. University of Wisconsin – Madison
Location: Madison, Wisconsin
Degree: Master of Science in Geoscience
Net Price: $68,000
#13. University of Michigan – Ann Arbor
Location: Ann Arbor, Michigan
Degree: Master of Science in Earth and Environmental Sciences
Net Price: $48,000
#14. University of California – San Diego
Location: San Diego, California
Degree: Master of Science in Geosciences
Net Price: $34,000
#15. Pennsylvania State University – University Park
Location: University Park, Pennsylvania
Degree: Master of Science in Geosciences
Net Price: $41,000