Ready to find your ideal master's program?
www.mastersprogramsguide.com is an advertising-supported site. Featured or trusted partner programs and all school search, finder, or match results are for schools that compensate us. This compensation does not influence our school rankings, resource guides, or other editorially-independent information published on this site.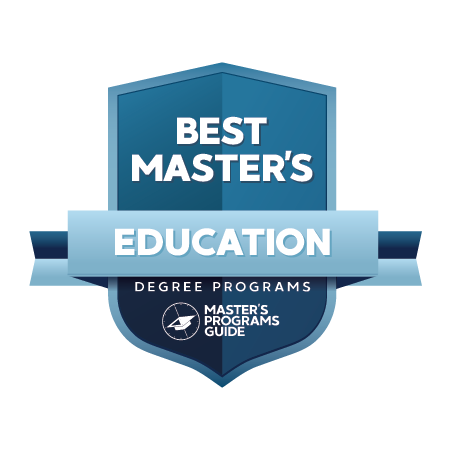 Earning your Master of Education degree can help pave the path for a raise or promotion in your current job or serve as a launchpad for a new career. There are dozens of areas to specialize in, depending on your exact goals and background. Many involve teaching, while others focus on administration, counseling, curriculum, student affairs, and other educational leadership roles. No matter which area you decide to focus on, there are a few notable trends to keep aware of as you review your options. 
Featured Programs
MA in Teaching (MAT)

The Master of Arts in Teaching (MAT) develops successful K-12 teachers through a combination of foundational educational knowledge and practical experience. The MAT program is accredited by California Commissions on Teacher Credentialing (CTC).

Visit Site
Sponsored
Increasingly, schools around the country are striving to build upon diversity and inclusion initiatives. As a result, the following programs look for opportunities to enhance access, equity, and opportunity. This means greater scrutiny of applications for applicants with experience working with underserved student populations or a background in urban or multi-ethnic environments. 
Other trends include an increased focus on early childhood development in order to set students up for future success by addressing problems before they develop. Degree programs geared toward working with special education students are also becoming more common. There's also a rise in demand for qualified teachers in science, technology, engineering, and mathematics (STEM) fields. In fact, school districts are not only on the lookout for STEM teachers but also for teachers who can incorporate technology into their classrooms. 
Unlike many master's degree programs, a master's in an education field may require more than mere coursework. For example, a specific certificate or licensure may also be necessary. In some cases, an internship or fieldwork is also required. As a result of so many options, there are differences in how long it might take to finish your degree. Some M.Ed. programs only take a year, while others can take two (or more if attending part-time). 
According to the National Center for Education Statistics, the United States spent ~$706 billion on public K-8 schools and ~$13,847 per child. Expenditures for high school students are over $31,000 (as of 2015)—far more than the global average. 
Education is a huge field that impacts almost every child and every town in the country, with over 130,000 K-12 schools, ~60 million students (not counting homeschools students), 3.2 million full-time teachers, and 90,410 public school principals. So it's no surprise there are dozens of organizations devoted to the field. Two of the biggest are the National Academy of Education and the American Educational Research Association, but others include: 
COMMON APPLICATION AND ADMISSION QUESTIONS
Working in the education sector can be one of the most impactful careers you can have because your job involves preparing students for their futures. There are dozens of roles to fill, from teaching, to administration, to counseling, and more, but one thing they all have in common is the high degree of responsibility expected of candidates. Education professionals deal with youth and young adults, and so they're held to a higher standard than workers in other fields. Keep that in mind as you consider potential degree programs and the requirements involved in getting accepted. 
See Also: 10 Best Master's in Industrial Engineering
Any college program is tough to break into, but grad programs are particularly selective. Those offering master's degrees in an educational field can be even more so, especially if a student is applying to be a K-12 teacher or wants to work with special needs children or other vulnerable populations. We recommend being very objective as you assess your own background, abilities, and goals to find the most suitable program for you. 
Make no mistake, while you're scrutinizing those programs, they're scrutinizing applicants to find the best matches. Simply having an outstanding grade point average is a great start, but it's rarely enough to get you in the door. To increase your chances of being accepted, you must read through any given program's website using a fine-toothed comb to pick out all the details related to what they're looking for. Pay close attention and take plenty of notes, because requirements for educational degrees can get complicated fast!
Unlike many other master's degree programs, a Master's in Education (M.Ed. or Ed.M) can take many forms, such as a Master of Arts in education (M.A.Ed. or M.A.E) or Master of Science in education (M.S.Ed. or M.S.E.). Each of these may be offered with a number of specializations, meaning no two are alike and each will have different degree completion requirements (including the number of credit hours) and different application requirements, too. 
Much depends on whether you're looking at a degree in curriculum and instruction, teaching, counseling, higher education, foreign languages, academic enrichment, student affairs, adult education, special education, arts, technology, etc. No matter which area you want to pursue, the biggest factor is meeting all of the minimum qualifications for both the program and the graduate school itself (if it has separate requirements). 
Perhaps more than other graduate degree programs, educational programs tend to be very keen on recruiting a diverse candidate pool. Therefore it is important to relate how your own background and prior work have prepared you for success in such programs. It's your job to convince them, through your resume, statement of purpose, and letters of recommendation, that your values and intentions are in-synch with their own. 
Before you get started on those applications, let's talk about how to pay for your degree!
WHAT ABOUT FINANCIAL AID & SCHOLARSHIPS?
The biggest obstacles to higher education are related to accessibility, with financial concerns topping the list for most students. After buying a home, having a child, or funding your retirement plan, paying for a college degree is one of the largest expenses a person will ever have. The return on investment is typically what motivates students to put in the money and effort, but before you go applying for a loan, it's worthwhile to check out federal aid options. 
Many students overlook the Fulbright Program, a federally-funded cultural exchange program featuring graduate degree grant opportunities. There are many options, with requirements varying according to program and country, so head over and check out the different types of awards and pay heed to submission timelines. Get that application in early! 
Federal Student Aid options such as TEACH Grants are for those interested in teaching bilingual education, mathematics, reading, science, special education, or other high-need subjects. Applicants need a 3.25 cumulative GPA or must score well on admissions exams. Grads accepting this grant will commit to teaching at a low-income school for four years. Those failing to meet commitments may have their grant converted into a loan. 
Speaking of which—loans are a relatively quick and painless method of paying for school. The trick is paying off the debt after graduation. Federal loans aren't the only game in town but there are a few advantages to taking one versus a private bank loan. For starters, the government's interest rates on unsubsidized loans are usually lower than those of a private lender, and the rate you get will be fixed. Loans can go up to $20,500 a year and aren't tied to financial need, but before assuming education debt, determine your ability to pay it off after graduating, through a job with a sufficient salary. 
The first step to applying for a federal loan is to fill out a Free Application for Federal Student Aid (FAFSA), which generates a Student Aid Report your prospective school will receive. From there, they tabulate how much you're able to borrow based on your tuition. Once eligibility is confirmed, they'll require you to fill out a master promissory note agreeing to the terms. If it's your first federal loan, you'll do a brief entrance counseling meeting to review all the details. 
Federal options are only the beginning when it comes to funding sources. Grad students can find state and local scholarships, and there's also no shortage of professional organizations and alumni associations willing to cut a check to fund students meeting certain criteria. These criteria can range from the type of degree to scholarships designed to improve accessibility by offering funding for underprivileged individuals. Most colleges have their own in-house scholarships, teaching assistantships, and paid research positions, as well. 
Last but not least is the GI Bill for military and veteran students, an amazing benefit which can, in many cases, alleviate most out-of-pocket expenses…especially if the university participates in the Yellow Ribbon Program. 
HOW MUCH CAN I MAKE WITH A MASTER'S DEGREE IN EDUCATION? 
There are many different career paths for those with a Master's in Education, which is why it's hard to pin down precise salary ranges. We know there's a continual high demand for highly-qualified education experts with advanced degrees, but we also know that huge paychecks aren't always on the minds of those who dedicate their lives to working in this sector. That said, it's good to get an idea for potential incomes, especially if you're taking out a loan to fund your graduate degree. 
One reason people working in education decide to get a master's is that they love their jobs but want to earn more money…especially when a whopping 94% of public school teachers apparently pay out of their own pocket each year for classroom supplies. The Bureau of Labor Statistics is an incredible resource for seeing potential earnings, but it doesn't break down pay according to degrees held. It does list salary ranges that are impacted by factors such as years on the job and geographic location, but holding a specialized degree can qualify you for promotions and raises, too. We suggest looking at the higher salary range ends because they're most applicable to people with advanced degrees. 
As of 2018, the national median wage for high school teachers was $60,320, with the top 10% making as much as $97,500 or more. Elementary school teachers saw very similar national averages, with a median of $58,230 up to a top end of $95,270+. School and career counselors earned an average of $56,310, up to $94,690+.  
When we break into education administrators for elementary/secondary school, we find salaries jumping significantly, with a mean wage of $98,750 and the top 10% reaching $144,950. We see school elementary, middle, and high school principals in the same range, with a median annual wage of $95,310, up to $144,950, but there are fewer job openings for principals, which impacts the job outlook. 
Vocational and adult education teachers see wages comparable to the K-12 teachers, with a mean wage of $58,520, up to $94,100. The highest paying subjects relate to business, politics, architectural, or engineering fields. 
Where you get into larger salaries is the post-secondary realm, where universities and college professors make  $78,470 up to $175,110 and more. While many fields require a Ph.D. to become a professor, not all do. Many college professors hold only a master's degree but must also have sufficient teaching or work experience (and having lots of publications helps, too!). 
Two other helpful sources of income information are PayScale and Glassdoor, which list reported salaries from people currently working in specific jobs. These sites let you filter by job titles, geographic location, and other variables, so check them out when you're ready to do more research. Right now it's time to move on to our list of the 20 best master's programs in education!
WHAT ARE THE BEST MASTER'S IN EDUCATION DEGREES?
We know that you have educational goals that you're itching to pursue, but you may not know where to start. The editors of Master's Programs Guide utilize a unique ranking methodology based on the following three aspects:
40% Potential Salary After Graduation: Average mid-career salary of school alumni 
30% Institutional Accreditation: Regional and National Accreditation for the 2019-2020 school year 
30% Overall Degree Affordability: Average cost of undergraduate and graduate tuition per school
At Master's Programs Guide, we strive to do our best to guide you and your family toward a fruitful academic career. The pursuit of knowledge is a noble one, and we want to help you reach your goals. 
Check out our ranking of the 20 best master's in education!
Master of Education in Curriculum and Instruction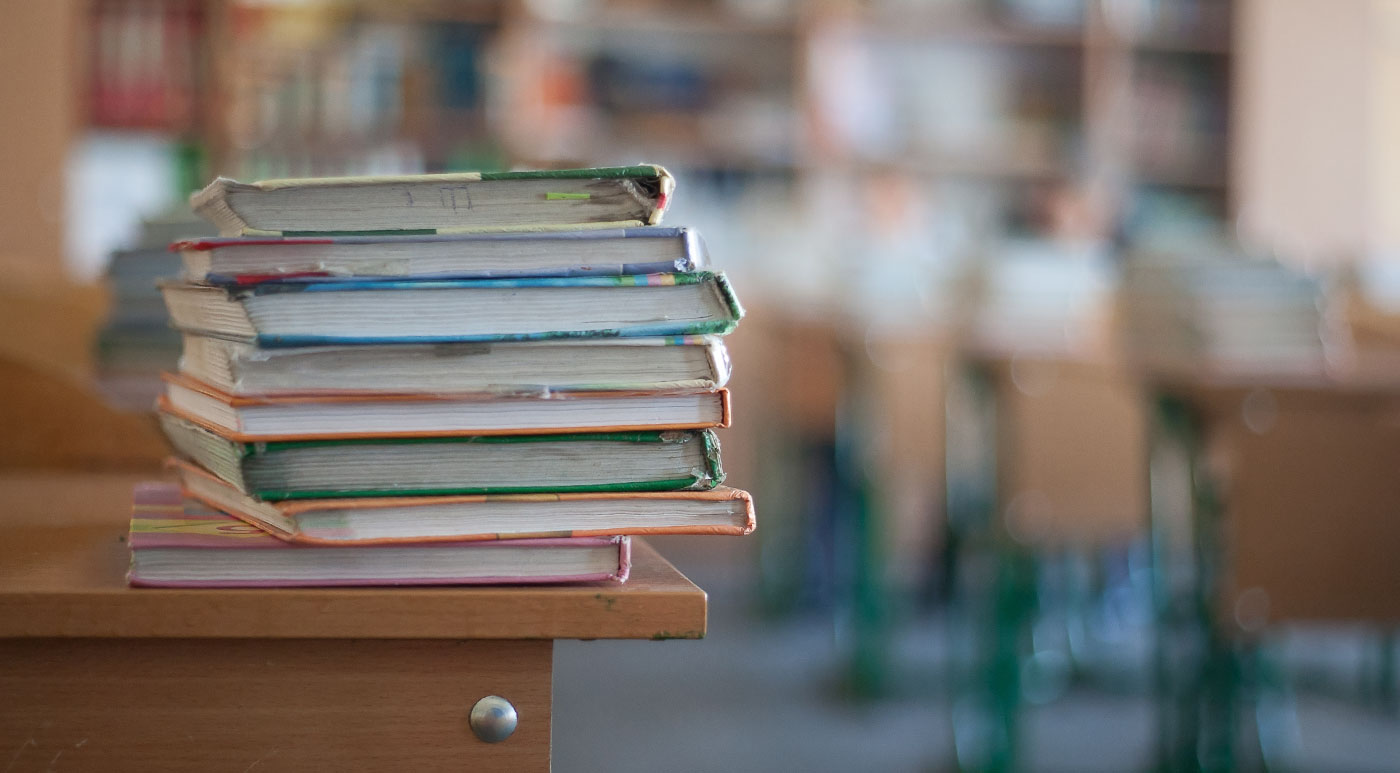 The College of Education & Human Development at Texas A&M University (TAMU) in College Station, Texas, has trained over 10,000 Aggies to work as teachers in the state's educational sector. It is home to the Teaching, Learning, and Culture (TLAC) department, which offers a flexible Master of Education in Curriculum and Instruction which can be taken either online or on-campus. Both versions are non-thesis and require 36-credit hours to complete. The on-campus option can also be done as a Master of Science, with a thesis component. 
The online degree option comes with a generalist emphasis. The curriculum requires core classes such as:
Cultural Foundations of Education 
Analysis of Teaching Behavior 
Reflective Inquiry 
Trends in Curriculum and Instruction
EDCI 644 Curriculum Development 
Additional coursework to be completed include "ways of knowing" courses: Educator as Researcher, and Techniques of Research. Fifteen credit hours of departmental electives round out credit requirements, with including options like Teaching & Learning, and Social & Cultural Perspectives. 
The online program features a variety of content delivery methods, including eCampus as well as video lectures, group projects, and online chat. Program outcomes cover four main areas: 
Academic learning
Social climate and emotional well-being
School improvement
Family and community partnerships
TAMU recommends its M.Ed. in curriculum and instruction program for students with undergraduate backgrounds in agricultural leadership, communication, or educational specialty areas like curriculum and instruction, psychology, technology, or special education. The program's advisory committee assists students with mapping out suitable programs of study. On-campus students must pass a final exam, but online students are exempt from this exam, and instead enroll in a capstone class. 
Students may have opportunities to participate in the Texas A&M University Education Research Center's work related to school governance and reform. There are also routine education career fairs for students preparing to graduate. When they're not busy with academics, on-campus students enjoy access to over 1,000+ organizations and a range of Aggie Athletics events to attend. 
The TLAC employs 46 faculty and has a graduate student body population of 493. Since its creation in 1969, TLAC's mission has been to advance teaching, research, and service as it readies educators within its diverse, creative, and collaborative educational setting. Texas A&M University ranks No. 34 on U.S. News & World Report's Best Education Schools for 2020. It also came in at a stellar No. 9 in a tie for Best Online Master's in Curriculum and Instruction Programs. 
Students have up to seven years to finish the program and can apply to transfer up to 12 credit hours, or more if they meet residency requirements. Applicants should submit an essay specific to the format of their degree program (i.e. on-campus, online), three letters of recommendation, a department data sheet, and official transcripts. GRE exam scores aren't necessary, but TAMU suggests a minimum undergraduate GPA of at least 2.75. International students should also send in their TOEFL or IELTS scores. 
Master of Education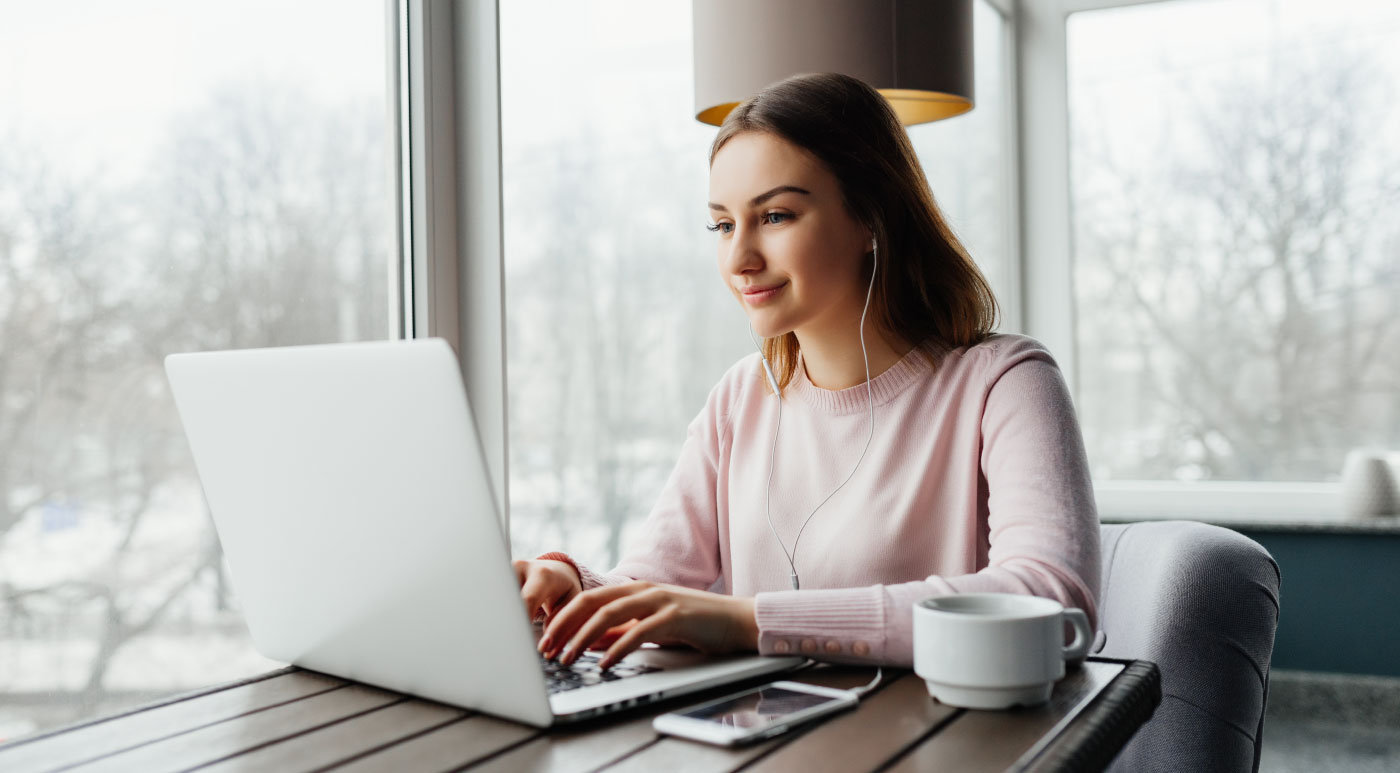 The University of California, Los Angeles (commonly known as UCLA), is renowned globally for its high academic standards, research activity, creative programs, and vibrant location. Through its Graduate School of Education & Information Studies, the institution offers several graduate programs related to the field of education. Students selecting the non-thesis Master of Education professional degree option will pick an area of study from either student affairs, teacher education, or Principal Leadership Institute preliminary administrative credential.
The student affairs path is a year-long cohort program for those relatively new to the field. This option teams UCLA's Education Department with its Division of Student Affairs to offer in-depth, practical education on social justice, transformative practice, and rigorous scholarship. It features a paid internship to enhance hands-on learning. 
The two-year Teacher Education Program (TEP) is for educators planning to work in urban districts. This path also features a curriculum emphasizing social justice. It requires a year-long teaching residency, with choices to focus on elementary education, mathematics, science, English, or social studies. Graduates are eligible to obtain a California teaching credential. 
The third master's path is through UCLA's Principal Leadership Institute. This 14-month course of study is built around California Administrative Professional Expectations and is made to prepare leaders for critical roles within urban educational settings. Both faculty and student body are exceptionally diverse. Graduates will possess the necessary coursework for California Tier 1 Administrative Credentialing. 
The curriculum between these three M.Ed. options will depend on the study emphasis, but all degrees include at least nine graduate courses, of which five are in professional education. There is also a requirement for a field experience equal to one class. This may involve K-12 classroom participation. Those taking the Teaching Education option must conduct teaching observations and perform student teachings themselves if they are seeking a state credential. 
UCLA's Master of Education programs incorporate a final exam or capstone project instead of a thesis. Students in the student affairs emphasis only need to do a comprehensive exam, while those in teacher education do an individual inquiry project. Students taking the administrative credential route will complete a capstone portfolio. M.Ed. degrees take between one to two years (including summers), depending on the specialization area. Up to nine quarters are allowed to finish all degree requirements. 
Out of ~856 recent program applicants, UCLA admitted ~375, or 44%. Applicants should submit at least three letters of recommendation, a resume, and a statement of purpose. GRE scores aren't required for the teacher education route, but interested students should be highly qualified in the subject they desire to teach as well as have a suitable background with children.
The school's Department of Education is home to an active Graduate Students Association in Education. It sponsors several research centers including Center X, the Black Male Institute, and centers for Improving Child Care Quality, Research on Evaluation, Standards, & Student Testing, and Transformation of Schools. U.S. News & World Report ranks UCLA in a tie for No. 3 in Best Education Schools for 2020. 
Master of Arts in Education (Multiple Options)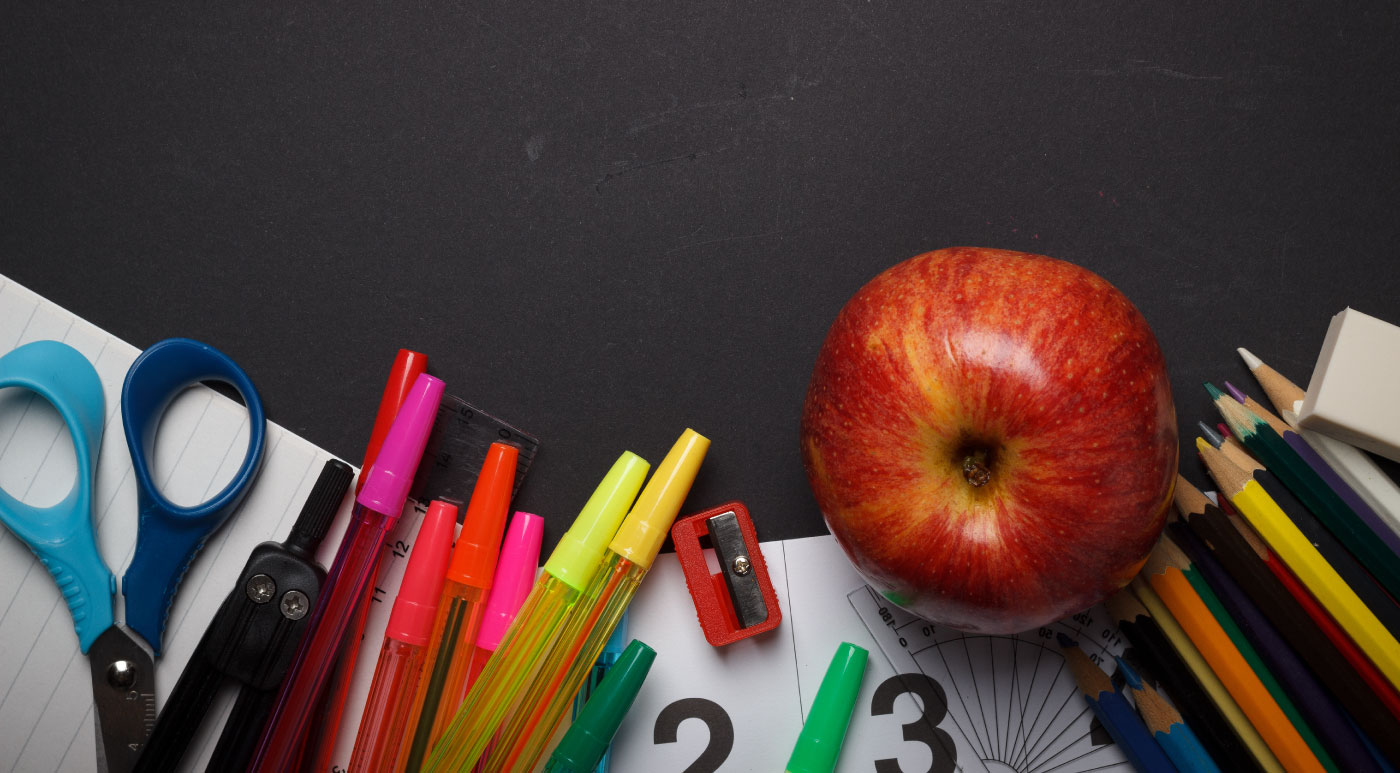 Founded in 1876, the University of Colorado Boulder is a public university nestled on 600 beautiful acres set against the backdrop of the Rocky Mountains. Its laudable agenda is to increase accessibility in higher education, in order to open up new opportunities for students from all walks of life. One major area it wants to have an impact on is education. That's why its School of Education offers an assortment of graduate degree programs, including Master of Arts in: 
Programs range from 30 to 36 credit hours, with all requiring an overall grade of "B" to meet graduation requirements. Faculty advisors work closely with all students to craft a solid plan of study and explain the final culminating project. In some cases, the project may be a comprehensive exam, but can also take the form of a paper or portfolio. Those taking the MA+ Teacher Licensure option will maintain ongoing meetings with their advisor, must complete 800+ hours of student teaching practicum, and will be scheduled for a licensure exam (PRAXIS II). 
The curriculum for each Master of Arts path varies. Sample classes for the MA+ teaching licensure option include: 
Advanced Child Growth and Educational Development
Anthropology of Education
Curriculum Theories
Gender Issues in Education
Issues in School Change and Reform
Psychological Foundations of Education
Sociology in Education
Teaching for Understanding and Equity
Known as a national innovator in educator preparation, CU Boulder's School of Education is dedicated to its mission of transforming communities through its graduate students. Scholarships, grants, and other financial aid are managed by the Office of Financial Aid, with some opportunities advertised through the school, as well. The program offers numerous on-campus and online information sessions for interested students. 
The campus features plenty of activities to keep students busy, including the Center for Student Involvement and Recreation Center. There are also supportive offices like Career Services, International Student Services, Veteran Services, and Student Affairs, each filled with resourceful staff standing by to assist with virtually any student need. There's even a walk-in tech support office. 
The school maintains close ties with communities around the state. It also invests in seed grants and place-based partnership projects, such as Accountability & Assessments in Small Rural School Districts and Partnering with Bilingual Educators to Improve Writing Instruction and Outcomes for Low-Income, Latinx English Learners. Graduates of the CU Boulder's graduate educational programs reported 100% job attainment with the first six months after leaving CU Boulder. 
Admissions requirements include unofficial transcripts, a personal statement, and three letters of recommendation. International students should also submit TOEFL scores. The school considers multiple factors when assessing packages and it encourages students from underrepresented groups to apply.  U.S. News & World Report lists the University of Colorado Boulder as No. 29 in Best Education graduate schools and No. 44 Best Value School (tie) for 2020. 
Master of Education (Multiple Options)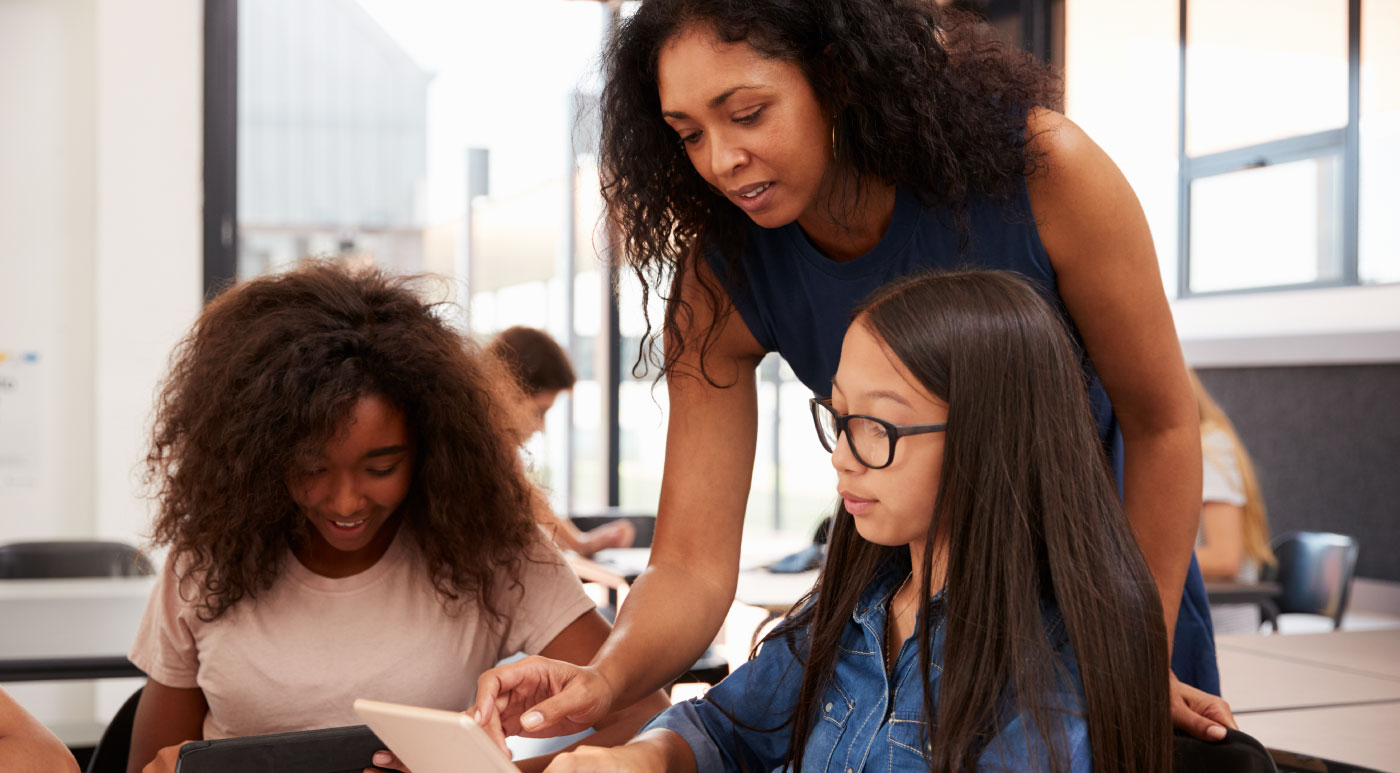 If you're looking for the largest selection of graduate programs in education, the University of Illinois at Urbana-Champaign could be your best bet. The university's College of Education features 23 flexible options to choose from, many of which can be completed as either a Master of Education, Master of Science, or Master of Arts. Sample degree options include: 
Bilingual / bi-cultural
Curriculum research, early childhood education, aesthetics & teacher education 
Digital environments for learning, teaching, & agency
Early childhood education
Educational administration and leadership
Higher education
Infancy & early childhood special education
Learning & behavior specialist
Mathematics, science, & engineering education
Quantitative and qualitative methodology, measurement, and evaluation (QUERIES)
Secondary education plus teacher licensure
Degree options fall broadly into one of four categories: curriculum & instruction; educational psychology; special education; and education policy, organization & leadership. Most programs can be completed on-campus, and several can also be done off-campus in Chicagoland or online. Off-campus/online programs are specifically created to train working students to advance their careers or qualify for exciting new ones. The school features unique program advice depending on which area students are currently working in, from an Illinois educator, national educator, international educator, business professional, military or GI bill recipient, or Chicago public school teacher. 
U of Illinois Master of Education students typically complete 32 credit hours, of which eight come from foundational coursework. This includes four credit hours from psychological foundations coursework in education, and four from philosophical and social foundations coursework in education policy, organization, and leadership. At least 12 credit hours must be 500-level, with 12 final hours (including possible independent study) to be selected based on consultation with an academic advisor. Master's degree students have up to five years to complete all degree requirements
University of Illinois at Urbana-Champaign students enjoy a variety of diverse cultural events and artistic centers. The Office of Inclusion & Intercultural Relations sponsors numerous programs and events, as well as the Bruce D. Nesbitt African American Cultural Center, Asian American Cultural Center, Diversity & Social Justice Education, La Casa Cultural Latina, LGBT Resource Center, Native American House, Women's Resources Center, and International Education. There's also Krannert Center for the Performing Arts, Krannert Art Museum, Spurlock Museum, Japan House, Allerton Park & Retreat Center, and the historic Illini Union. 
Sports fans have ample Illinois athletics events to attend, spread across 15 facilities. Illinois has men and women's teams for virtually every sport—baseball, basketball, cross country, football, golf, gymnastics, volleyball, tennis, track, soccer, softball, swimming, and wrestling. There are also wheelchair and adapted sports at the Activities and Recreation Center, Campus Recreation Center East, Campus Bike Center, many outdoor center playfields, and a 55,000 square-foot Ice Arena. 
Applicants to the University of Illinois at Urbana-Champaign should possess a 3.0 GPA or higher on the last two years of their bachelor's degree coursework. They will also submit transcripts, a resume/CV, personal statement, writing sample, and three recommendation letters. Non-Native English speakers will need to submit proof of English proficiency via TOEFL or IELTS exams. 
Master of Education (Multiple Options)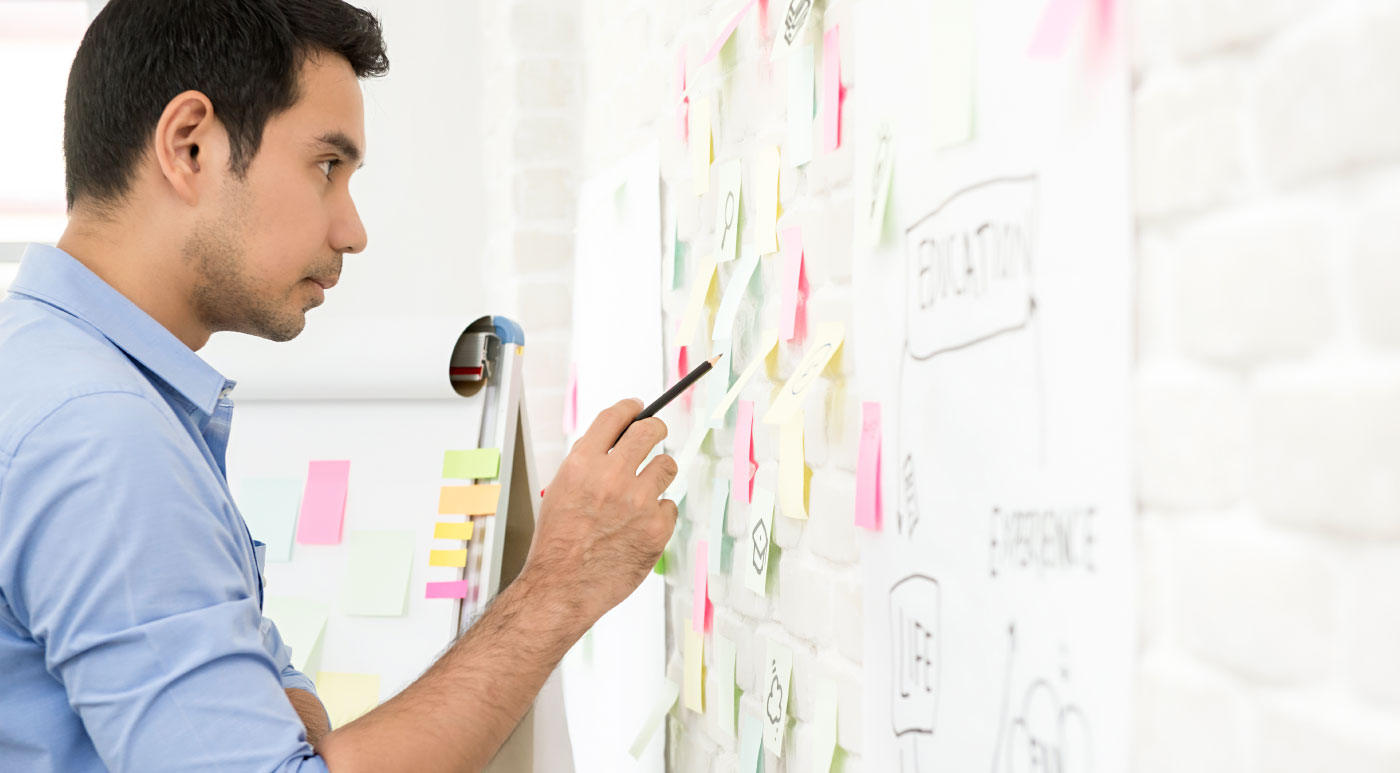 As the University of Kansas' School of Education puts it, they're in the business of "Preparing educators as leaders". The school's endless list of possible education master's degrees allows students to focus on developing the precise skills they need to pursue their dream careers. Programs are taught by faculty within one of five departments: curriculum and teaching; educational leadership and policy studies; educational psychology; health, sport, and exercise sciences; or special education. Students generally pursue a 30- to 36-credit hour Master of Arts or Science, with options including:
Autism spectrum disorders
Counseling and psychology
Curriculum & instruction 
Early childhood unified
Educational leadership
Educational technology
Health & physical education
Higher education administration
Sport management
Teaching English to speakers of other languages
Several degrees can be completed online, such as a master's in secondary special education and transition. There are also options to attend at the main Lawrence campus or Edwards campus. KU makes its online programs simple with short 8-weeks classes. Most programs feature an optional thesis and can be finished in two years. Master of Science options such as MS in counseling psychology have higher credit hour and length requirements due to mandatory practicum hours and, in some cases, field experience components. 
KU's School of Education hosts licensure services devoted to helping students navigate the complicated process for attaining or verifying professional licenses, when necessary. These services include aid with educational testing and pre-test prep; add-on endorsements; provisional licensure; out-of-state licensure; and licenses for psychologists, professional counselors, and trainers. The university also features an exceptional Career Services section to assist with career and degree exploration, finding internship openings, and networking with recruiters through job fairs. The school also has its own staff and advisors who further support graduate students in many areas. 
Students pursuing a master's in an educational field at KU benefit from the school's financial aid opportunities. Check out their resources page for details on applying for graduate teaching assistantships, the Practicing Educator Sponsorship program, Kansas Teacher Service Scholarship, Teacher Loan Forgiveness & Cancellation program, and other student loan, grant, or work-study options. The graduate school also cites numerous success stories listing funding sources for students for inspiration and tips.  
On-campus students at Lawrence enjoy the vibrant student life of the Jayhawks. There're also 600+ clubs and organizations to join, a massive volunteer community, multicultural resources and events, and of course plenty of athletics and recreational activities to take part in on-campus and around town. Within the city of Lawrence is beautiful Clinton Lake, which attracts boaters and nature lovers throughout the year. Lawrence is also known for its vibrant music scene. 
University of Kansas' programs in education are accredited by the Higher Learning Commission of the North Central Association. Admissions requirements vary depending on the degree path, but typically include transcripts, three letters of reference, a goal statement, a resume, and evidence of English proficiency (international/non-native English speakers). Out-of-state students seeking licensure should verify with their home state if additional requirements must be met prior to enrolling. 
Master of Education (Multiple Options)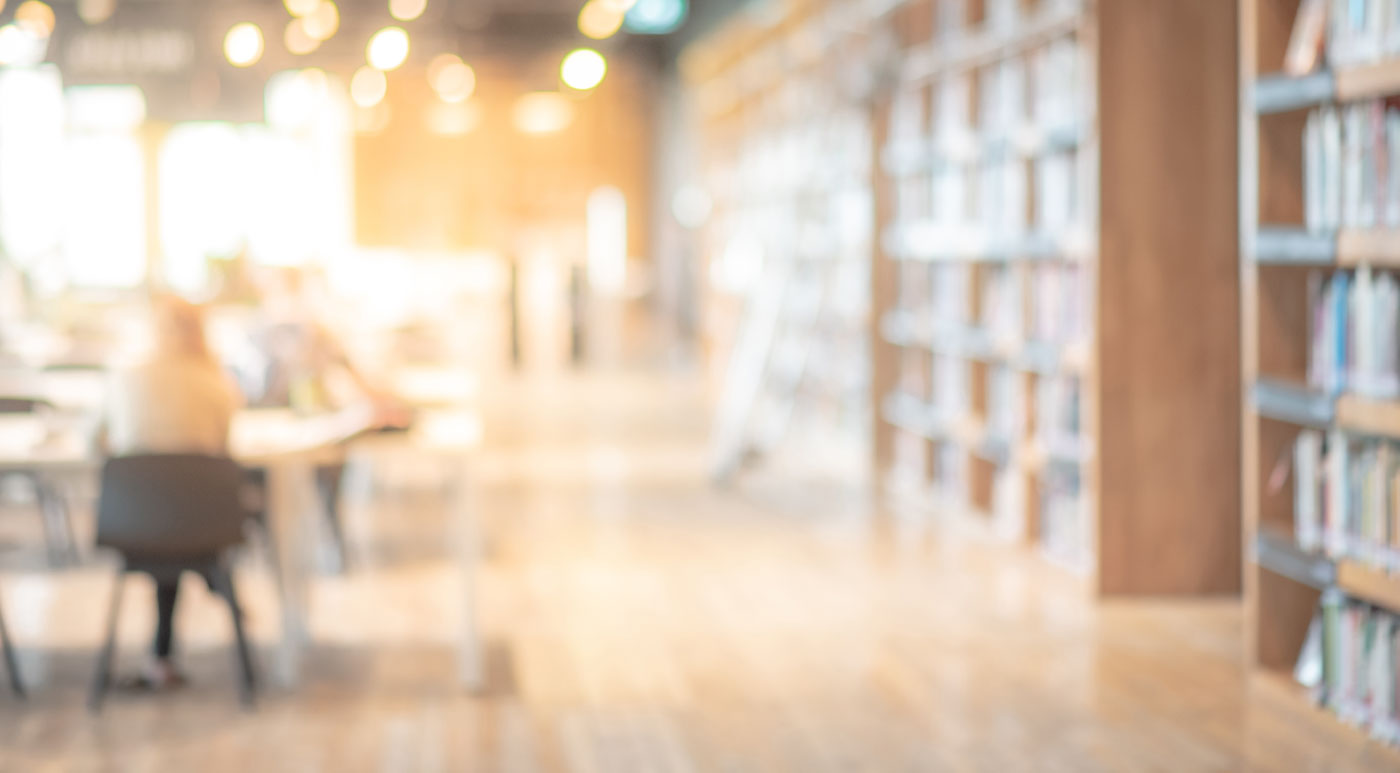 If you're looking for a bright future in education, the sun-soaked campus of University of Florida in Gainesville has over a dozen master's degree options for you to choose from. Taught by the College of Education, most options are offered either as a Master of Arts or Master of Education degree, with average completion times of two years. Many are also offered 100% online. A few of the paths to choose from are:
Alternative certification for teacher education K-6
Bilingual education
Counselor education
Education administration and policy/educational leadership
Educational technology
Mathematics education
Reading and literacy education
Special education
Teacher leadership for school improvement
Typical program overviews list full-time or part-time attendance options, with six to nine credits taken each semester. Class sizes are small, up to 15 students, allowing for high levels of personalized attention by faculty. A sample of core courses for the 36- to 39-credit hour Master of Education in educational leadership includes:
Administration of School Personnel 
Curriculum and Instructional Leadership
Data-Driven Decision Making 
Educational Leadership: The Individual 
Educational Organization and Administration 
Principalship 
Public School Law 
Supervised Practice in School Admin
UF faculty are heavily invested in highly-funded research with several key stakeholders, in an effort to maintain a modern curriculum and continue to raise the bar on program effectiveness. An example of current research includes the work of Professor MacSuga-Gage from the School of Special Education, who's studying the integration of technology in teacher observations. The College of Education also partners with many institutes and centers, such as the Anita Zucker Center for Excellence in Early Childhood Studies, the Collaborative for Equity in Education, the Institute for Advanced Learning Technologies, and the Lastinger Center for Learning, among others. These critical relationships support the college's goals to improve schools and increase positive student outcomes for those facing poverty, learning disabilities, or other risk factors, while also addressing teacher retention concerns. 
The College is also focused on student success, which it facilitates through EduGator Central. EduGator offers a fast, solution-driven community of services ranging from advising, field experience, internships, funding, general student life matters, help with career and professional development, and issues related to diversity and cultural affairs. There's also a 30,000-strong EduGator alumni network devoted to "building a brighter future." 
UF's educator prep degrees are accredited by the National Council for Accreditation of Teacher Education. It is ranked No. 25 for Best Education Schools on U.S. News & World Report's 2020 list of grad schools, and No. 2 for Best Online Master's in Education Programs. 
Each graduate degree option has slightly different admissions requirements, but in general applicants should hold a bachelor's degree with a minimum GPA of 3.0 on the last 60 credits of undergraduate coursework. Verbal and Quantitative Graduate Records Examination (GRE) scores are required, along with a statement of purpose, three letters of recommendation, and a resume. Undergraduates majors and applicable completed coursework as taken into consideration for many of the degree options. 
Master of Education (Multiple Options)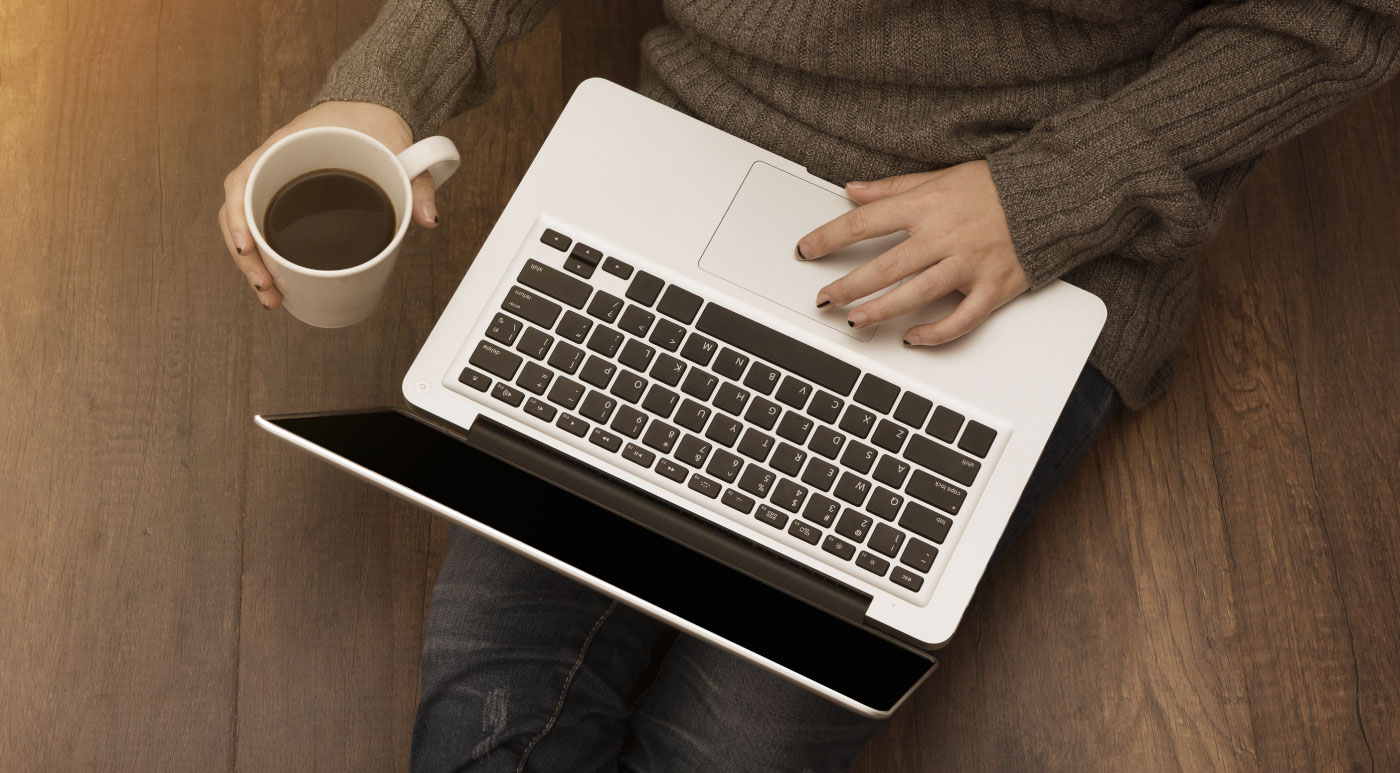 The College of Education at North Carolina State University is on a mission to "impact education at all levels." It's been tackling that goal through community engagement, funded research, and stellar educator preparation in its graduate programs. Currently, NC State offers 19 master's degree paths devoted to the field of education! A quick sample overview includes: 
Degree options include Master of Arts or Science, as well as Master of Education. Programs require between 30- to 39-credit hours, depending on the focus and type of master's. Taught with a low 14:1 student-faculty ratio, programs allow generous amounts of individualized attention to every student, enabling greater levels of success. 
NC State never rests on its laurels when it comes to education research. It's in the top 6% of institutions nationwide for grants, with ~$90.8M funded for 124 active research projects aimed at transforming teaching and learning. It partners with local high-need schools to produce math teachers, with funding from the National Science Foundation (NSF). Another recent NSF $1 million grant was provided to promote computer science and computational thinking within the local public school system. 
Graduate students have opportunities to participate in education-oriented clubs, such as the Higher Education Association, Kappa Delta Pi International Honor Society in Education, and the Student North Carolina Association of Educators. For those seeking overseas experiences, Global Programs provides frequent summer and short term excursions, as well as teaching and learning abroad adventures. 
UC State is accredited by the Southern Association of Colleges and Schools Commission on Colleges. Master's in education options have different admissions criteria depending on the specialty, but most require a resume, unofficial transcripts, a statement of interest outlining goals, three letters of recommendation, and proof of residency if needed for tuition. International students must submit TOEFL or IELTS exam scores. GRE scores aren't usually needed but check with the specific program's site. 
Master of Education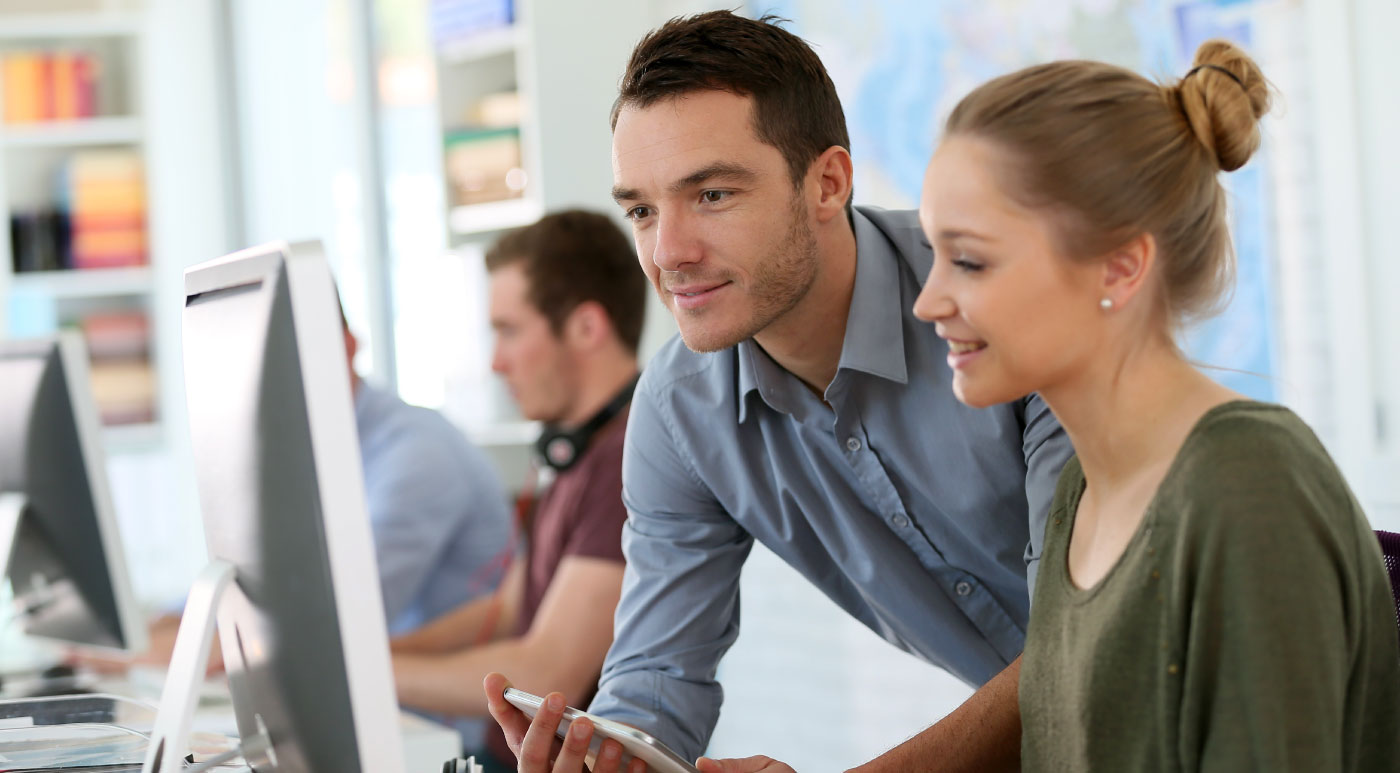 Founded in 1819 by Thomas Jefferson, the University of Virginia in Charlottesville sprawls across 1,682 acres and includes Academical Village, a World Heritage Site. Its Curry School of Education and Human Development, funded by philanthropist John D. Rockefeller in 1905, has been at the forefront of teacher preparation for well over a hundred years. Graduate students have 15 options for Master of Education degrees specialties, including: 
There are also Master of Teaching or Master of Science options available. UVA's Curry School immerses students in practical research via partnerships with scholars and faculty to tackle pressing educational issues in the real world. Using holistic approaches to teacher prep, the school teaches how to connect learners with their own innate potential. 
Most programs are offered full-time and can be completed in three semesters, as well as part-time, with an average completion time of 2.5 years. Some, like the M.Ed. in administration & supervision, are strictly part-time and made for working professionals. Depending on the nature of the specialty, some degrees require fieldwork or clinical assignments. Many allow optional add-on endorsements which may extend the timeline for completing all requirements. 
Curry takes pride in its "3 Pillars of Giving," which include over $630,000 in scholarships (2018-2019), massive research output, and a 29% increase in its online programs designed to enhance accessibility. Both online and on-campus students will engage in activities related to work at the school's numerous centers and labs, including the Center for Advanced Study of Teaching and Learning, EdPolicyWorks Research Center, the Youth-Nex Research Center, and the Center for Race and Public Education in the South. The school's also involved with the STAR Autism Initiative and the National Center for Research on Gifted Education.  
When students want a break from study, the school provides several ways to participate in the community through service, a few of which are:
the Sheila C. Johnson Center, which offers clinical services related to speech, hearing, and reading issues
America Reads, a work-study K-12 tutoring program for math and reading
the Saturday & Summer Enrichment Program, which creates stimulating experiences for high ability students 
Young Writers Workshop, a supportive teen environment for the promotion of literary arts
Young Women Leaders Program connects college mentors with middle school-aged girls.
Admission to UVA's master's program requires proof of the potential for academic achievement. This can be met by submitting writing samples or ​GRE scores (sample scores for previously admitted students are: Verbal – 156, Quantitative – 153, and Writing – 4.5). A statement of purpose showcasing strong writing skills and letters of recommendation are also needed. Out-of-state students interested in an online program should confirm their state's approval before applying. 
Master of Science in Education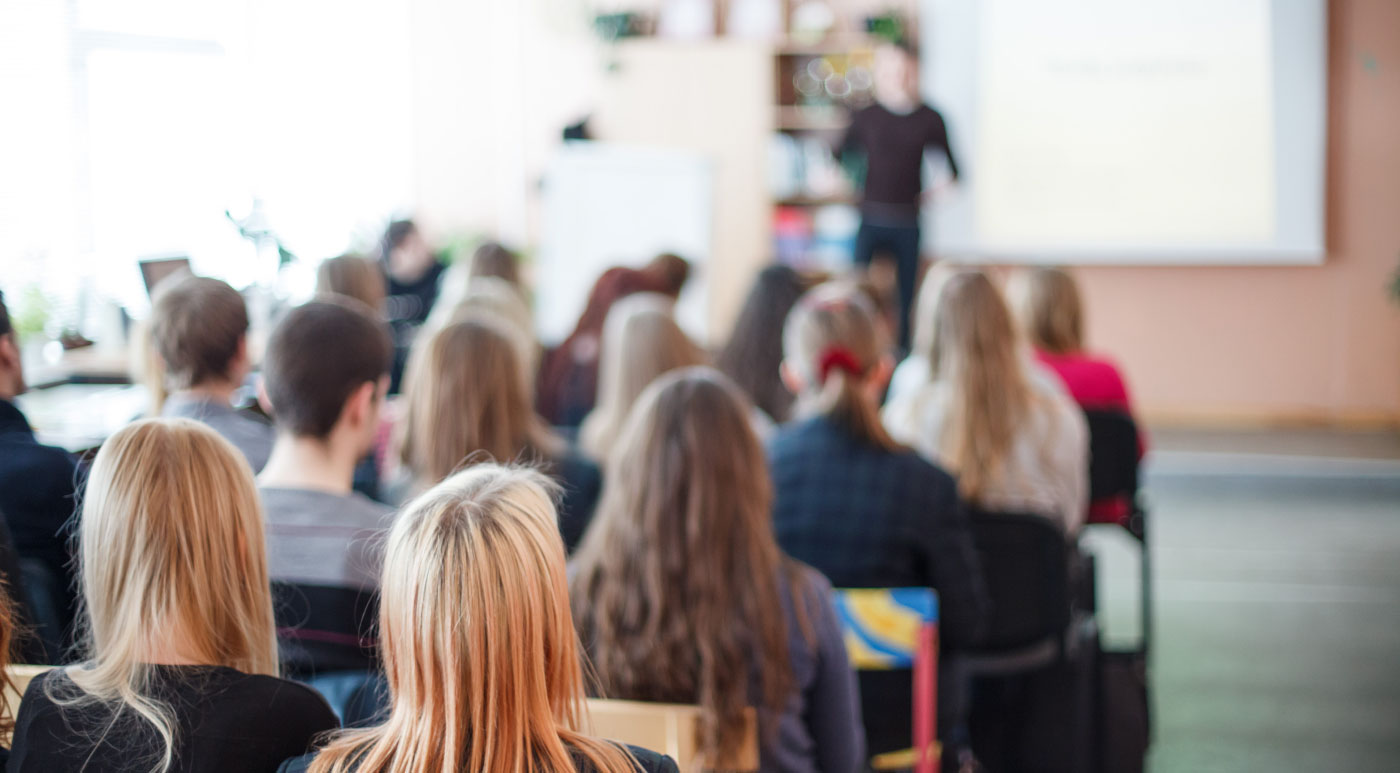 Well-known as one of the most prestigious universities in the world, Johns Hopkins' international reputation speaks for itself. The renowned JHU School of Education has become a leader in its own right, despite its relative youth (the school was founded in 2007). Each year it confers roughly 1,000 certificates and graduate degrees, many of which come from its Master of Science (MS) in education program. 
Concentrations may be selected from the following:
Digital age learning and educational technology
Educational studies: collaboration programs, independent schools, individualized interdisciplinary program, or Urban Teachers option
International teaching and global leadership cohort
Reading
School administration & supervision
All paths are offered as customized, interdisciplinary degrees designed to enhance the careers of working professionals and boost their power to affect change in classrooms and school systems. The school has teamed up with the Standards-based Teacher Education Project (STEP), Teach For America, Urban Teachers, and over a dozen other educational partners to ensure its curriculum stays current and meets the needs of graduate students and the districts who'll employ them. 
Credit hours range from 33 to 39, depending on the track chosen and most tracks feature ample electives to allow for maximum customization. Some tracks, such as the master's in school administration & supervision, feature an internship component. JHU hosts open houses and several more in-depth admissions events with discussions and presentations to explain program requirements and outline the most suitable paths for interested students. These helpful sessions, which are filled with faculty, alumni, and advisors, also review admissions and financial aid opportunities, too. 
The school hosts several innovative centers conducting transformational research. The Center for Research and Reform in Education provides evaluation services and focuses on evidence-based education research. Students also have learning opportunities at the Center for Safe and Healthy Schools, Center for Social Organization of Schools, Center for Technology in Education, IDEALS Institute, and Institute for Education Policy. 
The School of Education takes great care to ensure student success with its array of support services, a huge alumni network, and organizations like Chi Sigma Iota Lambda, Phi Delta Kappa, and the Student Counseling Association, among others. Of course, campus life at JHU features many other student activities to take part in, a Health and Wellness center, mental health counseling services, the O'Connor Recreation Center (with its 2,500-square-foot fitness center, indoor track and pool, and rock climbing wall), 24 varsity sports teams, and a lively arts and culture environment. 
Johns Hopkins is accredited by the Middle States Commission on Higher Education, and its education programs are approved by the Maryland State Department of Education. Application requirements depend heavily on the selected degree track, but generally include official transcripts, with a minimum 3.0 GPA on undergraduate work, an essay, a resume/CV, and two letters of recommendation. Additional requirements may include current employment at a school or prior certified teaching experience. JHU is ranked No. 7 (tied) for Best Education Schools on U.S. News & World Report's 2020 graduate school listing. 
Master of Education (Multiple Options)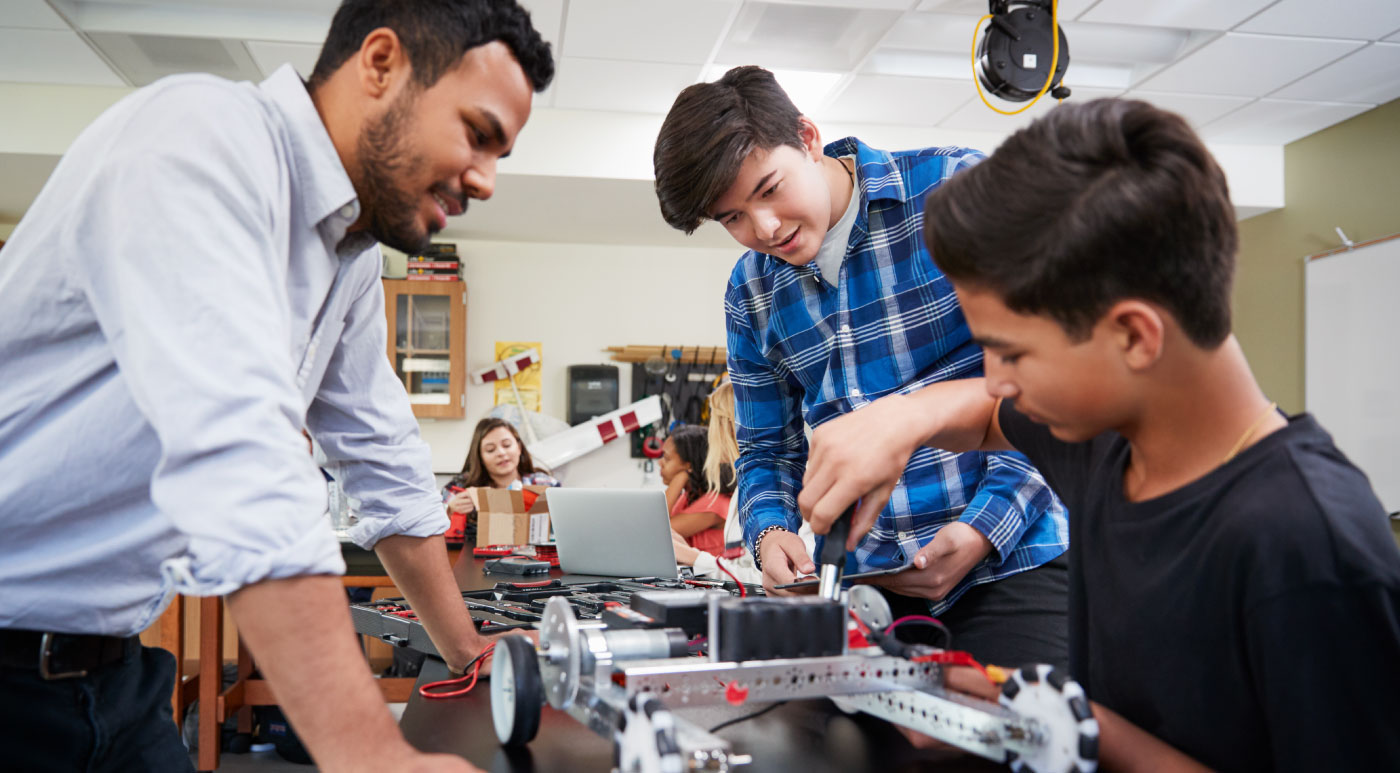 If big city life is beckoning, it doesn't get much bigger than New York City. The private, urban campus of New York University is nestled in Greenwich Village, the Big Apple's mecca for all things arts and culture-related. Through the Steinhardt School of Culture, Education, and Human Development, NYU offers a selection of master's programs in a variety of educational fields. Broad areas include health, arts, media studies, and education, with specific paths in: 
Applied statistics for social science research
Bilingual education, or teaching English to speakers of other languages
Art + education, dance education, or educational theatre
Early childhood education, or higher and postsecondary education
Education and social policy
Educational leadership
Education in English, history, literacy, math, science, language, or social studies
Environmental conservation education
Childhood education, international education, or special education
Music, with a focus in business, music education, or therapy
Nutrition and dietetics, school counseling, sociology of education, and more
Steinhart offers more specialization opportunities within several of the above offerings, such as specific certification paths, dual certifications, and overseas options (like Teaching English to Speakers of Other Languages in Shanghai). Most options culminate in a Master of Arts degree, and require an average of mid-30-credit hours, with some of the professional licensure paths going up to 60-credit hours (or points as NYU calls them). Most can be taken either full- or part-time, with final credit hours dependent on prior educational experience.
NYU eagerly accepts fresh college grads, working professionals looking for a career boost, and those seeking to switch up their careers by acquiring an advanced degree. Faculty are all subject matter experts in their relative fields who utilize a holistic approach to educator preparation. The school features several cutting-edge research facilities like the Center of Health and Rehabilitation Research, Consortium for Research and Evaluation of Advanced Technologies in Education, the Institute of Human Development and Social Change, and the Learning Analytics Research Network, to list only a few. When students aren't studying on-campus, they may also get a chance to study abroad through global programs in Argentina, China, Ghana, Australia, and France. 
The campus spends significant resources to ensure student safety and wellness in one of the country's most bustling cities. It also provides a multitude of entertainment, arts, and culture experience options, plus a wealth of student success resources, and a strong Global Inclusion and Diversity Department. Life in any major metropolis can be complicated by transportation issues, but University Transportation Services simplifies matters so students can focus on their studies, not on transit hassles. 
With an award-winning alumni network of 78,000+ members around the globe, Steinhardt continues to help graduates after they've left, through a variety of benefits including career services, access to events, and other perks. The school ranks No. 7 on U.S. News & World Report's 2020 list of Best Graduate Schools in Education. Admission requirements vary depending on program, but generally include a resume, statement of purpose, letters of recommendation, and GRE or MAT scores. 
OTHER NOTABLE PROGRAMS
#11. Ohio State University
Location: Columbus, Ohio
Degree: Master of Education (M.Ed.)
Average In-State Tuition: $12,425
#12. Indiana University Bloomington
Location: Bloomington, Indiana
Degree: Master of Science in Education (Multiple Options)
Average In-State Tuition: $10,564
#13. San Diego State University
Location: San Diego, California
Degree: Master of Arts (M.A.) or Master of Science (M.S.) 
Average In-State Tuition: $8,922
#14. Clemson University
Location: Clemson, South California
Degree: Master of Education in Student Affairs
Average In-State Tuition: $10,602
#15. University of Georgia
Location: Athens, Georgia
Degree: Master of Education (Multiple Options)
Average In-State Tuition: $10,982
#16. University of Minnesota
Location: Duluth, Minnesota
Degree: Master of Education (M.Ed.)
Average In-State Tuition: $18,436
#17. University of Maryland
Location: College Park, Maryland
Degree: Master of Education (Multiple Options)
Average In-State Tuition: $14,526
#18. Michigan State University
Location: East Lansing, Michigan
Degree: Master of Education (Multiple Options)
Average In-State Tuition: $18,132
#19. University of Connecticut
Location: Storrs, Connecticut
Degree: Master's of Arts in Curriculum and Instruction
Average In-State Tuition: $17,660
#20. University of California, Irvine
Location: Irvine, California
Degree: Master of Arts in Teaching in Elementary and Secondary Education, Master of Arts in Education
Average In-State Tuition: $13,344
IF YOU ENJOYED THAT THEN CHECK OUT OUR ARTICLES ON THE MOST POPULAR MASTER'S DEGREES AND TOP 50 HIGHEST PAYING MASTER'S DEGREE PROGRAMS.