Ready to find your ideal master's program?
www.mastersprogramsguide.com is an advertising-supported site. Featured or trusted partner programs and all school search, finder, or match results are for schools that compensate us. This compensation does not influence our school rankings, resource guides, or other editorially-independent information published on this site.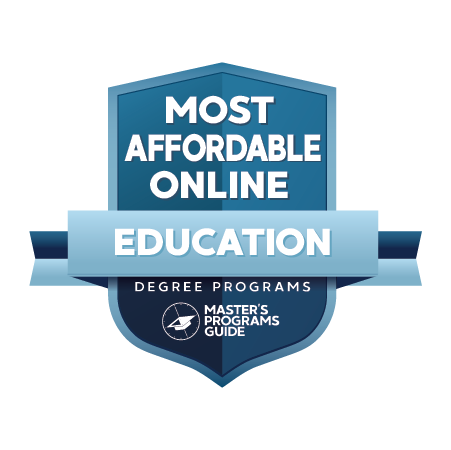 Getting a master's in education can create new and interesting opportunities. In fact, an affordable masters in education can make it possible for anyone to work within a variety of elementary and secondary school settings.
But, like so many degree programs in the modern era, cost can be a huge problem. We're here to help with the cheapest online master's in education.
Americans across the board are more educated than ever before. And it's not just online master education programs they're completing, either! There are about 21 million master's degree holders across the nation. That's 13.1% of adults over age 25 in 2011 versus just 8.6 percent in the year 2000. That's according to the US Census Bureau.
These degree recipients are spread across a variety of fields. But over 20% hold a master's in education. This type of graduate degree allows educators to move into administrative positions. You can take on different types of responsibilities. Of course, you can also earn more competitive salaries.
See Also: Top 50 Highest Paying Masters Degrees
Cheapest Online Masters in Education
Why pursue the cheapest online education masters? There are lots of reasons.
First, it's important that educators continue to learn and grow. That way, you can better serve your communities and student populations. You also deserve to get the biggest bang for your educational buck.
Finishing that online master's in education will give you a great sense of accomplishment. It can also make you a better teacher. You can fill in gaps that you may have struggled with during years of field work. You may find new and better ways to apply the techniques you were already using in your classroom within your master's degree.
A master's degree is still a big investment, though. This is why it helps to save all you can while still learning a lot.
If you're thinking of pursuing any of the online master's degree programs on this list, be sure to think about what kind of financial aid is available. We'll help you find the best online master's degree programs in our guide.
See Also: Best Affordable Master's Degree Programs
Cheapest Online Master's in Education
Teachers aren't the only ones who can benefit from an online master's in education. If you've ever considered a move into administration, having additional education can only help your case.
A master's degree in education may not always be necessary. But having the unique training that goes with an educational administration track will prepare you for anything.
You can achieve your dreams of working for an entire school or district's population of students. That is, rather than just a classroom-full. Educational administrators can help shape the future of education on a larger scale. They can help graduate at many different levels. A master's degree will help you meet any career goals you might have.
Online education provides flexibility for people who are already working in their field, but are seeking to expand their knowledge base. These programs are administered through accredited colleges and universities. You may be relieved to know that there's nothing different about the quality of learning between an online degree and a seated master's degree.
See Also: 50 Best Master of Library Science Online Degree Programs
Common Admission Requirements
Ready to look into the cheapest education masters online? You probably have a lot of questions before you jump in. Don't worry, you're not the only one!
Here are some common questions about the cheapest education masters and all their answers. Admission requirements vary so be sure to check with your specific school.
See Also: 50 Best Online Master of Liberal Studies Degree Programs
How Long Does an Online Master's in Education Take to Complete?
In the cheapest education masters, you will be able to work at your own pace. Therefore, your program length will depend on how many courses you're able to complete each term.
Most online programs will take about two years to complete. That's just like in a seated master's degree environment. A few schools have accelerated programs. These can be completed in just 18 months.
Will I Need to Take the GRE for a Masters in Education Online Cheap?
The pre-admission testing process varies from school to school. A typical graduate program requires online graduate students to take either the Graduate Record Examinations (GRE) or the lesser-known Miller Analogies Test (MAT).
The MAT measures your problem solving abilities using a battery of comparisons. The GRE is more of a general knowledge test. If your school accepts either, it may be worth it to take both as practice exams. You can then choose the one you completed the best as your entrance exam.
Not all affordable online master's degrees include test scores as part of their admission requirements. Always ask if you're not sure.
What Do I Need to Apply to an Online Master?
Admission requirements vary between schools and programs. For most you'll need the following:
Letters of recommendation
Official graduate entrance exam scores
Official transcripts from prior schools (required hours of coursework or credit hours might vary – and some schools accept unofficial transcripts, too)
Personal statements
Proof of English proficiency
Proof of valid teaching license
Application fee or fee waiver
Some schools may not have this many requirements. Others may have different requirements. Prospective graduate students should always check with the admissions department before they begin their applications. Allow as much time as possible for your application to be completed. It may take some time to collect all of these materials that are needed as part of the admission requirements.
Keep in mind that admission requirements can vary depending on what sort of advanced degree students applying for might be interested in.
Some popular areas for online graduate students pursuing graduate education include:
Online master in English education
Online master's degree specializing in classroom teaching for elementary school teachers, middle school educators, secondary educators, and even online schools
Online master in adult education
Online master in educational administration (school principal, superintendent, CSE chair, etc)
Online master in mental health counseling
Online master's degree in educational research
Online master in instructional leadership
Online master in public administration
Online master's degree in classroom management
Online master's degree with a specialization in math, science, engineering, social sciences, foreign language, etc etc
Online master's degree in educational technology
Online master's degree in physical education
Online master's degree in teacher leadership (often a Master of Arts in Education in Educational Leadership)
Online master training for curriculum specialists
Many schools offer accelerated online programs. These let you get the necessary coursework and teaching experience in just a year or two. In some cases, you can even pursue teaching licensure after completing an affordable online master's degree. This is an important question to ask when you're looking at the many cheapest online master's degrees out there. If teaching licensure is a goal, ask if it will be possible with the specific affordable online master's programs you're looking at.
What to Look for in Online Degree Programs
When you're looking at online degree programs, it's important that you consider not only your needs for online learning, but the quality of each online master's degree.
Most online degree programs fall under the same rigorous standards as on campus master's degree options.
After you've decided which area of study to pursue in your online master's (educational leadership, curriculum development, special education, etc) think about which affordable online master's programs are the best. Which will help you meet your goals for professional development the best?
You will want to look at some of the following factors:
Accreditation – the best online programs are regionally accredited by organizations like the Southern Association of Colleges and Schools Commission
Online learning technology – what tools are available to help you in your educaitonal journey
Financial aid – more on this below!
Support for prospective students – things like advising, career coaching, faculty support, and so on
Financial Aid & Scholarships
Choosing an affordable online Master's in Education is just the first step. The next is figuring out how you're going to pay for it. An affordable master's degree program is still a lot more than nickels and dimes. The good news is that you don't have to go digging in your couch (and all the neighbor's couches, too!) to come up with funding. While a master of science in education will almost always be more expensive than. bachelor's degree, it is possible to find an affordable online master's.
Most graduate students need some form of private and federal student aid. When looking at the cheapest masters in education, here are some options for graduate students who have already completed a bachelor's degree.
Student Loans
The reality is that student loans are the financial cornerstone of most educational funding. At the graduate level, subsidized loans are seldom offered. You should be able to borrow more than enough to pay for tuition and books without trouble.
Stafford loans do not require a credit check or underwriting in the same way that private sector student loans do. You wouldn't be in a position where you'd need a co-borrower or to provide any collateral. Your education is your collateral. These loans are accessible to most borrowers.
Scholarships, Fellowships and Grants
There are many scholarships, fellowships and grants available to people seeking a master's in education. Some, like the TEACH grant, are meant to help bring more high quality educators into schools that are disadvantaged.
Others, like post-baccalaureate Pell Grants, help graduate students who still have financial need despite their employment. They help them earn additional accreditation in education to improve their base pay as an educator. The tuition assistance is a big help, too!
Particular disciplines may offer fellowships or grants for specific subject matter as well.
Grants and fellowships are also available exclusively for minority and female students wishing to pursue degrees in education. These are often offered at your university or local level. There are a number of solid search engines that specialize in graduate school grant funding. These will help greatly expand your search for funding.
Be sure to read instructions with a keen eye for details. Just like admission requirements vary, so, too, do financial aid requirements.
Applying for Aid
Every student should start their financial aid process by filling out the Free Application for Federal Student Aid (FAFSA). This will let your university see your educational picture and offer supportive aid when needed. Some aid is based on your GPA alone. But a great deal of aid is also need-based. The FAFSA helps your student aid department determine how your need compares to other students at your school.
Follow the application instructions to the letter. When an essay is required, remember to keep your focus on how meeting your educational goals will help others, not just you. Many students fail to treat application essays much the same as resume cover letters. They miss out on aid they would have otherwise been excellent candidates for.
How Much Can I Make With a Master's in Education?
No one goes into education for the income alone. But many people in the field do extra educational work in order to increase their earning potential over time.
Some districts will pay for all or some of a master's in education. But many educators and administrators must foot the bill themselves. Therefore, it's important to know you'll be able to pay back what you invested.
Potential Earnings With a Bachelor's in Education
The National Council on Teacher Quality (NTCQ) is an organization that monitors teacher income and supports teachers in other aspects of their careers. Based on their data, first time educators with a bachelor's degree earn a median of $40,000 to $44,900.
The very top earners can receive compensation of over $55,000 per year. But these are often limited to high cost of living areas or very high demand fields.
Earning More with the Cheapest Education Masters
Holding a master's in education gives you more opportunities to earn more. That's whether or not you intend to stay in the classroom. Most districts recognize the time and effort you put into your profession. They realize that you're bringing a great deal more to the table as you gain more specialized knowledge.
The master's in education also gives you more opportunities for working in administrative positions. You can even work in subjects that are harder to fill. You might qualify for an entry level university position. You could even take on a teaching job at your local community college. This would never be possible with a bachelor's alone.
We'll cover the top online master's degree in education options below. But if this list isn't enough, know that you can find other excellent full time study programs at schools like:
The University of North Texas
Western Governors University
University of Texas Permian Basin
Kansas State University
Sam Houston State University
Arizona State University
South Dakota State University
Old Dominion University
Kennesaw State University
Wilmington University
Valdosta State University
Lamar University
Southeast Missouri State University
University of South Carolina
All of these schools offer affordable graduate tuition and the academic excellence you'd expect in a top affordable master degree. These are some of the fastest growing universities in the country and offer top programs in hybrid formats that ensure overall quality without skimping on affordability or accessibility.
What Are the Best Affordable Master's in Education Degrees?
We know that you have educational goals that you're itching to pursue. But you may not know where to start. The editors of Master's Programs Guide utilize a unique ranking methodology based on the following five aspects:
25% Overall Degree Affordability: Average cost of undergraduate and graduate tuition per school
25% Graduation Rate: Number of students who start at the university and actually finish there
20% Earnings Potential: Average mid-career salary of school alumni
20% Selectivity: The number of students who apply versus the number who actually get accepted
10% Online Graduate Offerings: The number of programs offered online in each department
At Master's Programs Guide, we strive to do our best to guide you and your family toward a fruitful academic career. The pursuit of knowledge is a noble one. We want to help you reach your goals.
Are you ready to earn an affordable online master degree that will take you to the next level?
Check out our ranking of the best affordable online master's in education!
#1. Texas A&M University – College Station
MEd / MS in Special Education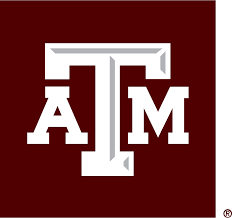 You'll find one of the best and cheapest master's in education at Texas A&M University.
As a student of Texas A&M's Department of Educational Psychology (EPSY), you'll learn from some of the strongest educators in the field. EPSY gained national recognition for its academics and research programs. But its focus on diversity, technology and international activity fuel powerful and influential opportunities for all students.
You will find a top master of science in graduate education here.
Program Overview
Students in the MEd / MS in special education program at Texas A&M – College Station are professionals in education or administration. If you have a background in education, behavior, disability or related fields, this may be the additional training you need. This is a degree that will prepare you for either working in the field. It will also help you pursue additional graduate level work beyond the bachelor's degree.
You will spend two years completing this 36 credit hour degree program. Classes you may choose to incorporate include:
Applied Behavior Management in the Classroom
Educating Individuals with Autism Spectrum Disorders
Bilingual Special Education
Transition Education and Services for Individuals with Disabilities
Prevention, Support, and Intervention for Students with Emotional and Behavior Problems
Fellow students will be general and special educators, administrators, counselors, therapists, registered behavior technicians and behavior coaches. They are all professionals like you who want to expand their knowledge base. This cheapest master's in education will help you better serve diverse student populations.
Texas A&M – College Station has five online master's degrees within EPSY. Those are:
Bilingual education (MEd / MS)
Educational technology (MEd)
Educational psychology – specialization in creativity and cognition (MEd)
Educational psychology – specialization in school counseling (MEd)
Special education (MEd / MS)
Only educational psychology – specialization in creativity and cognition asks for GRE transcripts. If you're test-adverse or don't have the time to study for and complete the exam, you still have plenty of opportunities here. This is one of the best affordable online master's degrees in the world.
This is our top of the best affordable online master's in education. You can do all your coursework from home or after your teaching day is over. Whatever fits into your schedule best!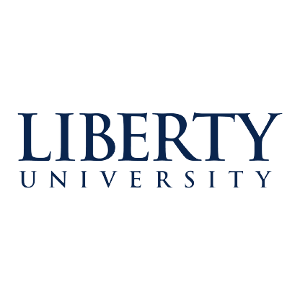 #2. Liberty University
Liberty University opened in 1971. It was created by the Reverend Jerry Falwell. This is an accredited Christian liberal arts institution. There are 17 schools and over 100,000 students worldwide. The school's home campus is in Lynchburg, Virginia. But online students are as welcome on the premises. They are encouraged to participate in a variety of social and educational events throughout the year.
Online Master's in Education (MEd)
This university also offers in-person intensive study sessions throughout the year. These can be used to fulfill various credit hour requirements or fill knowledge gaps for online students. If you're looking for a master of science degree program that goes well beyond the bachelor's degree, this is the affordable online master's for you.
Program Overview
Liberty University has been doing distance learning since 1985. They started with correspondence courses and adopting technology as it became available. The master's in education is meant to help working teachers complete or increase their education. This cheap masters in education online can be completed while remaining in the classroom.
The program is accredited by the National Council for Accreditation of Teacher Education (NCATE). You don't have to worry that your accreditation will fail to transfer or be useful after graduation.
You can choose from four advanced licensure tracks to meet your credit hour requirements:
Administration and supervision
Math specialist endorsement
Reading endorsement
School counseling
Add-on licensure in curriculum and instruction in gifted education or early childhood education are available to master's in education students.
Courses are taught as flexible, eight-week sessions. You can graduate in as little as 18 months. Financial aid is available for these online graduate programs.
This school offers several options for teachers who already hold a license and are seeking to reach their career goals faster. They're excellent choices for teachers looking to work within private school settings or work in educational administration. These programs only have 30 credit hours of coursework. They still result in a master's degree.
You have the option of pursuing a non-licensure specialty in educational leadership, instructional design and technology. The educational leadership pathway is an excellent option for graduate students looking for online master's degrees that will allow them to become administrators.
Beyond the educational leadership affordable online master, there are many other curriculum and instruction programs to help you make up your required credit hour plan. Tracks within non-licensure curriculum and instruction include, but aren't limited to:
educational technology and online instruction
history
leadership
special education
higher education
curriculum development
early childhood education
urban education
As is the case with the other online master's degree programs on this list, financial aid is available.
#3. California State University – Fresno
Master's of Arts in Education – Reading/Language Arts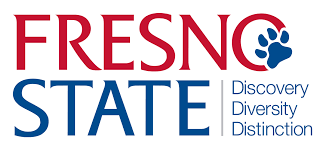 This school opened in 1911 as Fresno State Normal School. Since then, California State University – Fresno is dedicated to creating passionate educators and other community leaders.
Today, California State University – Fresno's Kremen School of Education and Human Development's primary goal is to help educators and administrators reach their full potential. This is carried out in culturally diverse settings.
If you're looking for an affordable online master's degree program that gives you extensive training beyond the bachelor's degree, this is the one for you.
Program Overview
California State University – Fresno began as a college dedicated to training the best teachers in California. It still holds tight to that goal within the Kremen School of Education and Human Development.
It educates more California primary and secondary teachers than any other in the state. Through its online programs, including the Master's of Arts in education in reading/language arts, it is now finding ways to achieve those goals well beyond state borders.
The reading/language arts program gives teachers the additional credentials and credit hour plans they need to excel in reading literacy. Or you can expand into this area. You can choose to complete a project, thesis or comprehensive exam as your culminating experience.
Higher education sessions are eight weeks long. This allows distance learners to focus on one subject at a time. You can take up to two classes per term. You can skip terms as needed. And you can do classroom work at a time that best fits your schedule. You will be required to log into live sessions. But most of the classroom work in this master of science is more flexible.
This higher education program asks for the completion of 30 credit hour unit prior to graduation. These includes a clinical or field experience. You'll attend courses like:
Language Issues in Reading
Assessment and Development of Reading Abilities
Literacy Process and Practices
Research in Education
Educational Measurement and Program Evaluation
Additional credentials and certificates are available with this degree option. These include the California reading/literacy leadership specialists credential and the California reading/literacy added authorization (certificate). Financial aid is available for online graduate programs here.
#4. University of North Carolina at Charlotte
MEd in Elementary Education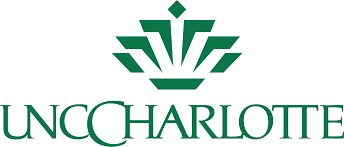 Graduates of the Cato College of Education at the University of North Carolina at Charlotte learn from some of the best in their field. The exemplary in-house educators have experience in the field. They're also invested in moving research in education forward. This school is a product of the post World War II education boom.
UNC Charlotte grew from a few night classes into a premier research institution set on a 1,000-acre campus. Of course, it's also where you will find some of the top online masters degree in education cheapest options for higher education.
Program Overview
Experienced teachers can expand their educational accreditation in a flexible online classroom setting. You'll receive exceptional support from the decorated faculty of the University of North Carolina at Charlotte's MEd in elementary education program. You can choose your own concentration. You can have substantial career development in just 30 credit hours of coursework.
Choose from these practical areas of study in the affordable online master's:
Academically or intellectually gifted (AIG)
Anti-racism in urban education (ARUE)
Elementary mathematics
Literacy
Science, technology, engineering, and mathematics (STEM) education
Students are prepared for:
teaching jobs in elementary and pre-K schools
holding program administration positions
leading schools as principals or assistant principals
You can apply for a doctoral program created to prepare you for one of many leadership roles.
The University of North Carolina at Charlotte is a school focused on research. Students are encouraged to complete a significant research-based capstone project under the guidance of experienced faculty. Your own classroom or school can serve as an excellent source of reliable data for work. This can be used for presentation at teaching conferences.
#5. North Carolina State University at Raleigh
Master's of Education in STEM Education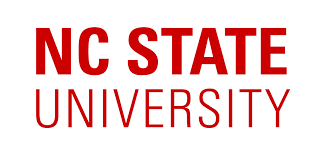 North Carolina State University at Raleigh is located within the North Carolina Research Triangle. This school was destined to become a premier STEM research institution. Its roots were in agriculture and engineering. Today students and facilities work together to innovate in ways that change the world for the better.
Here, education is a driving force behind ever-changing and expansive online master's of education programs. This school stays ahead of educational trends. It helps to fill needs as they emerge nationwide.
Program Overview
The Master of Education in STEM education is an exciting new program. It shares core coursework with other areas of concentration within STEM education. However, the majority of the 30 hours of coursework you'll spend in this degree will be dedicated to science education. It is similar to other master of science degree program options in its breadth and depth but allows for more hands-on work.
You can apply for professional licensure to expand your teaching certifications. Or you can move into areas like conservation science or school administration. Educator preparation courses include:
Biochemistry of Gene Expression
Dendrology
Geospatial Modeling
Comparative Nutrition
Comparative Reproductive Physiology and Biotechnology
Most students complete this higher education program in about two years attending full time. Part-time students graduate within four years. Both complete 30 credit hours of coursework. Prospective students may also pursue graduate education in related fields like:
computer engineering
health sciences
aerospace engineering
Educators exploring programs in STEM education have a few other options at North Carolina State University at Raleigh. Online higher education specialities include engineering and technology, as well as mathematics and statistics. All three STEM education concentrations share core courses. These could be helpful for students who may be on the fence about their particular area of study. They can ease into the right online program.
Additional online master's of education programs at this institution include:
adult and continuing professional education
agricultural and extension education
college counseling and student development
health professions education.
#6. Appalachian State University
Master's of Arts in Elementary Education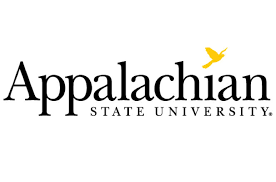 Appalachian State University first opened in 1899 as a college for future teachers. It continues to lead the pack in higher education excellence. The university was recognized several years running as the national leader for graduates who are National Board Certified Teachers (NBCT). This is a credential that takes years to complete. It demonstrates graduates have achieved the absolute pinnacle of educational excellence. The teacher education programs at Appalachian State University also continue to be recognized among the top education programs in the nation.
Of course, you'll find a top teaching master of science degree program here that will provide you with extensive training beyond the bachelor's degree.
Online Graduate Program Overview
This education master's degree is designed for both teachers who are teaching in elementary schools and those who wish to transfer in. The Master of Arts in elementary education at Appalachian State University takes a multifaceted approach to higher education.
This online program takes about two years to complete on a full-time basis. It has a minimum of 39 credit hours of coursework. This includes 12 hours of teaching field courses. Students enrolled online will follow a rolling schedule. It may take a longer time period to complete, depending on where in the cycle they are accepted.
Educator preparation courses include:
Advanced Topics in Diversity
Recent Trends and Issues in Education
Teacher Leadership and School Improvements
Advanced Curriculum Design in Elementary Education
Instructional Technology
Students without teaching experience in grades K – 6 must complete C I 5900: Internship / Practicum. This can cause them to exceed the minimum of 39 hours of coursework for graduation.
Students that complete this program will be ready to take on additional responsibilities within the schools where they're already working. These include administrative roles. They will be able to address an ever-changing school environment with a great deal of agility.
#7. William Woods University
Master of Education (MEd) in Teaching and Technology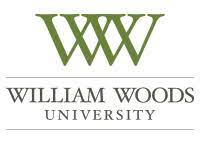 William Woods University has a long history. This reaches back to just after the Civil War. The school opened in 1870 as a school for orphaned girls. It grew until it finally achieved recognition as a college in 1914. The school trained teachers for generations. But it wasn't until 1972 that additional liberal arts programs were added. Williams Woods University devoted its 150 years to providing education that educates people from all walks of life.
Here, you will find an education master of science degree program that offers exceptional educator preparation.
Online Graduate Program Overview
William Woods University's Online Master of Education in teaching and technology meets the needs of both classroom and corporate educators. It combines education courses with the latest in research and technology. Together, they create a program unlike any other. Small classroom sizes are vital to success at William Woods University. They continue to help post-baccalaureate students achieve their goals.
Students in this program are a diverse bunch. They have ranging interests, work experiences and backgrounds. This versatile program allows these very different people to follow their own dreams. Many graduates pursuing work as:
Instructional technology experts
Classroom educators (licensed educators) of all grade levels
School principals
District and school administrators
Superintendents
Educator preparation courses include topics like:
instructional design
multimedia production integration
postsecondary education
social justice and community engagement
organizational management
differentiating instruction
educating students with exceptional needs
instructional technology
a capstone project in teaching and technology
This cohort based program has a total of 30 credit hours for graduation. All students are required to take Teaching and Learning in the New Digital Landscape. This is their first course and may be asked to repeat it before taking other courses if they do not achieve a grade of B or higher.
Anyone interested in the Online Master of Education in teaching and technology will need to submit official transcripts from all former colleges and universities. A GPA of 2.5 is required for admission. Students will need to complete a specific program application (pay close attention to all instructions). Three references are often required for those interested in classroom teaching.
For students who have already received certification in the Enhancing Missouri's Instructional Networked Teaching Strategies (eMINTs) program, up to nine hours of credits may be granted toward degree completion. This depends on your specific certification. Ask about these additional transfer credits if you feel you may qualify.
William Woods University offers additional study opportunities for educators to expand on their degrees. Reach out to an admissions counselor for one-on-one support and to find which foundational courses and professional studies are best for you. Currently, the programs available online include:
Master's of Education in administration
Master's of Education in athletics / activities administration
Master's of Education in curriculum & instruction
Master's of Education in equestrian education
Master's of Education in STEM
These programs each have their own requirements for admission. It's important to check with the school directly before applying. Many will request that you show or demonstrate experience with very specific kinds of work. For example, the equestrian education program needs proof of your field experiences working with horses before you complete courses here.
#8. University of Texas at Arlington
Master of Education in Curriculum and Instruction – Literacy Studies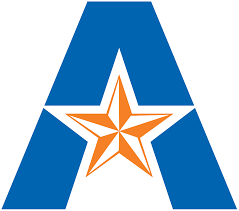 Looking for an online program that's in your own backyard? OR just want to study at one of Texas's premier Carnegie Research institutions? No matter what sort of teaching expertise you have, University of Texas at Arlington brings crucial elements of education together in one place. It is one of the best places to gain an accessible education that is also top notch.
There over 60,000 students between the on-campus and online schools. They can't be wrong about choosing this university to help start or build on to their education. It's great for the working teachers of Texas. But it can also be used to expand the knowledge base of teachers from across the country.
Online Graduate Program Overview
If you're looking for a 30 credit hour program that's 100% online and doesn't require a thesis, the Master of Education in curriculum and instruction – literacy studies may be the right program for you.
Students will complete coursework recognized by the International Literacy Association. This helps support the highest quality in teacher education.
This degree offers two certifications. They are reading specialist and English as a second language. The reading certification has to be completed first. But students who pass this certification also have the option of sitting for teaching English to speakers of other languages (TESOL) certification.
The program is intense and focused. It will give you the opportunity to enroll in educator preparation courses. Top courses include:
Pre-Adolescent & Adolescent Literacy
Multicultural Literature for Children and Young Adults
Content Area Reading and Writing
Understanding Literacy Research
Teaching the Writing Process
Students holding teaching licenses in the state of Texas will be able to complete all certificate options within 30 credit hours. Those from other states may need to do additional work to achieve full certification. These students can request a memo that serves as proof of their degree completion. This is if they wish to attempt certification in a different state and don't have a bachelor's degree that qualifies them for that.
Students from all but 14 states are eligible for enrollment in this affordable online master's.
#9. University of the Cumberlands
Master of Arts in Education

Looking for a cheap masters in education online? Look no further than Cumberland College.
Cumberland College opened in 1888 as the Williamsburg Institute. It was later dubbed Cumberland College after Williamsburg acquired Highland College in 1913. University of the Cumberlands has a rich history of providing quality education to students from across Appalachia.
Today, the school reaches even further to connect online education opportunities to students across the globe. That is along with the seated master's degree courses that earned it the reputation it enjoys today. It is truly one of the best master of science degree program options in education around.
Online Graduate Program Overview
University of the Cumberlands' Master of Arts in education program is designed for licensed teachers who are looking for additional education or certification to achieve their career goals. The online courses offered are flexible. They allow working educators to plan their education around their classrooms. Both full time and part-time students are welcome to pursue certification beyond the bachelor's degree in areas like:
Literacy specialist
School counseling
Teacher as leader
Upon program completion, graduates looking for a change in scenery can pursue careers as:
curriculum and assessment directors
instructional designers
special education teachers
Program length varies based on certification area. Many can be completed with as few as 30 credit hours. Students interested in a school counseling specialty must earn 45 credit hours prior to graduation. Teacher as leader certifications are available for a variety of disciplines. These include English, math, and social studies.
Courses for the literacy specialist track include:
Diversity in a Multicultural Society
Writing Instruction for the Content Areas
Diagnosis of Reading and Writing Problems
Literacy Leadership
Teacher Leader in the Professional Learning Community
Students choosing any of the teacher as leader specialties will have to complete area-specific training. Courses include:
Research Methods
Assessment of and for Student Learning
Best Practices for Coaching and Mentoring Teachers
Teacher Leader in Professional Learning Communities
Counseling students must complete a range of courses in human development and counseling. There is also a practicum and an internship. They can then earn the Ed.S school counseling degree with only five more classes.
Most students must hold a valid teaching license before applying to the Master of Arts in education program. There is an exception for those applying to the school counseling specialty track.
A completed graduate application and application fee, as well as official transcripts and three letters of recommendation must be submitted.
#10. California State University-Fullerton
Master of Science in Education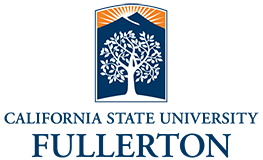 There's a lot to love about the Master of Science in education at California State University-Fullerton. Of course, it didn't happen overnight. This school has been excelling at online master's programs for educators since 2002.
This school has world-class online education programs and its dedication to promoting diversity in both seated and online courses. California State University-Fullerton is a model for what today's post-secondary education should be.
Of course, it's also where you will find one of the cheapest online masters in education degrees around.
Online Graduate Program Overview
This online graduate program helps secondary level teachers working in the classroom expand their skills and upgrade their knowledge base. The Master of Science in education is a modular degree. It is flexible enough for students both in-state and out. Students can choose from several culminating experiences to complete the required credit hour allotment. Courses include:
Comprehensive examination
Research projects
Thesis
Comprehensive curriculum project
Academic article publication
Submission for National Board Certification
The online graduate program can be completed 100% online. Local students or those spending significant time near campus can also opt for a hybrid format. It offers 49% of classroom content 100% online and the balance partially online.
Students attending the 100% online graduate program must complete EDSC 501: Introduction to Graduate Studies. This is worth one credit unit. The entire concentration online graduate program consists of 31 credit hour units. This includes courses like:
Advanced Proficiency in Educational Technologies
Graduate Studies in Secondary School Writing
Curriculum Theory and Development
Family, Community, and Professional Partnerships
Assessing Student Learning
Six credit hour units of electives are left to the student to choose with their graduate program advisor. Students can also select an emphasis in either teacher induction or teaching foundational mathematics. That's beyond the general secondary education concentration.
Student hopefuls for California State University-Fullerton's Master of Science in education, secondary education concentration program must have an executed application on file. This is within the stated filing period for the term they wish to attend and their fees must be paid in full. They must also provide the following:
Proof of teaching license
Current resume
Transcripts showing a GPA of at least 3.0
Two letters of recommendation
An approved major
All applicants must also submit a 500-word statement of purpose. This should explain their interest in the program. The goal of this statement is to give the school a better idea of what you will be like as a student, what kind of academic interests you may have, and your current role as an educator. Emphasizing how you can better help others with your degree will also go far to secure your position in the program.
OTHER NOTABLE PROGRAMS
#11. San Diego State University
Location: San Diego, California
Degree: MA in Education in Educational Leadership
Net Price: $14,568
#12. Northwestern College
Location: Orange City, Iowa
Degree: Master of Education
Net Price: $24,269
#13. University of Illinois at Urbana-Champaign
Location: Champaign, Illinois
Degree: Master of Education
Net Price: $15,808
#14. University of Alabama
Location: Tuscaloosa, Alabama
Degree: MA in Elementary Education
Net Price: $31,460
#15. Johns Hopkins University
Location: Baltimore, Maryland
Degree: Master of Science in Education – Educational Studies
Net Price: $27,868
#16. University of Wyoming
Location: Laramie, Wyoming
Degree: Master of Arts in Education in Educational Leadership
Net Price: $17,569
#17. University of Georgia
Location: Athens, Georgia
Degree: MEd in Reading Education
Net Price: $15,539
#18. West Texas A & M University
Location: Canyon, Texas
Degree: MEd in Curriculum and Instruction
Net Price: $13,325
#19. University of Central Florida
Location: Orlando, Florida
Degree: MEd in Exceptional Student Education
Net Price: $13,016
#20. The University of Texas Rio Grande Valley
Location: Rio Grande Valley, Texas
Degree: Master of Education in Curriculum & Instruction with a Specialization in Elementary Math and Science Education
Net Price: $9,541
IF YOU ENJOYED THAT THEN CHECK OUT OUR ARTICLES ON THE 50 MOST POPULAR ONLINE MASTER'S DEGREES & 50 BEST ONLINE MASTER OF SPECIAL EDUCATION DEGREE PROGRAMS!