Ready to find your ideal master's program?
www.mastersprogramsguide.com is an advertising-supported site. Featured or trusted partner programs and all school search, finder, or match results are for schools that compensate us. This compensation does not influence our school rankings, resource guides, or other editorially-independent information published on this site.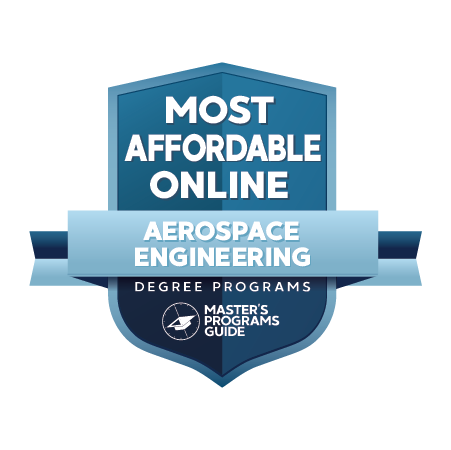 Are you ready to get a professional master degree that will prepare you for the career of a lifetime?
If so, you may want to consider enrolling in one of the best aerospace engineering graduate programs.
From structural engineering to propulsion systems, energy conversion to fluids structures. A top aerospace program will cover it all!
This interdisciplinary master is the way to go.
Plus, the Bureau of Labor Statistics counted nearly 59,000 aerospace engineering jobs as of 2021. Not too shabby!
To apply, most students must have a bachelor's degree (with official transcripts) in a related field. You may also need some full time work experience. But you don't always need an engineering background in order to apply for this kind of professional master at many engineering schools.
Often, you can apply for an MS in aerospace engineering with a degree in other areas. For example? Mechanical engineering. Earth and space science. Even students with a science degree in other areas are often qualified! Check with the admissions offices (links below) at the schools in which you are interested. They will be able to give you information on application materials and application deadlines. And on any financial aid that might be available, too!
You may have to meet minimum GPA requirements with your bachelor's degree. A culminating experience is often required, even for a non thesis option. You might need to complete a certain number of credit hours with a core minimum GPA as well.
According to U.S. News & World Report, an online masters aerospace engineering degree is the way to go for career success. You'll learn the skills you need to pursue all kinds of unique career goals. Some common areas of study that will prepare you to work for public and private companies alike include:
Flight mechanics
Advanced dynamics
Earth and space science
Astronautics engineering
Aerospace engineering sciences
Autonomous systems
Of course, it varies depending on which of the best aerospace engineering programs in which you choose to enroll!
In this list, we'll walk you through the best graduate programs for aerospace systems. Many have five focus areas or more for you to choose to specialize in. We'll go into many of these in detail to give you an idea of the courses you must complete as part of the aerospace engineering online program.
For others, like the University of Colorado or the University of Southern California (the University of Southern California offers another one of the best programs for the aspiring aerospace engineer, as does the University of Colorado!), we'll just give you a brief overview.
Plus, we'll tell you where to find additional information about each accredited university! For example, if you're interested in learning more about the Our goal is to make things as easy as possible for you. We want to help you reach your goals and find the best online aerospace engineering masters for your needs!
Ready to get started? Take to the skies – and consider these best online aerospace engineering masters programs to help you start your search!
See Also: 30 Best Affordable Master's in Aerospace Engineering
What Are the Best Affordable Online Master's Programs in Aerospace Engineering?
We know that you have educational goals that you are itching to pursue. But you may not know where to start. The editors of Master's Programs Guide utilize a unique ranking methodology. It is based on the following five aspects:
25% Overall Degree Affordability: Average cost of undergraduate and graduate tuition per school
25% Graduation Rate: Number of students who start at the university and finish there
20% Earnings Potential: Average mid-career salary of school alumni
20% Selectivity: The number of students who apply versus the number who get accepted
10% Online Graduate Offerings: The number of programs offered online in each department
At Master's Programs Guide, we strive to do our best to guide you and your family toward a fruitful academic career. The pursuit of knowledge is a noble one, and we want to help you reach your goals.
Check out our ranking of the 20 best affordable online master's programs in aerospace engineering!
See Also: Best Master's Aerospace Engineering Masters Programs
Master of Science in Aerospace Engineering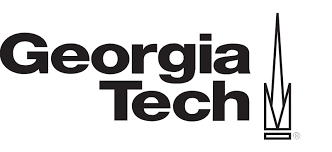 Georgia Tech is a public, STEM-centered institution. It has been at the forefront of innovative education since its formation after the Civil War.
The online masters in aerospace engineering is part of the Guggenheim School of Aerospace Engineering. Its many engineering degrees are more accessible than ever. That is as many programs move online.
One example? The 33-credit hour, non-thesis Master of Science in aerospace engineering (MSAE). This online aerospace engineering masters asks enrollees to meet the same rigorous standards as those attending in-person.
Online areas of study include:
Acoustics
Advanced Design Methods
Electric Propulsion
Fixed-Wing Aircraft Design
Fundamentals of Fracture Mechanics
Mechanical Behavior-Composites
Orbital Mechanics
Rotary Wing Aerodynamics
Unsteady Aerodynamics
Wind Engineering
The School of Aerospace Engineering employs 40 faculty. These astronautics engineering faculty are dedicated to teaching a current curriculum based on modern research. There is an emphasis on practical education and professional development, even in a non research program.
Faculty research occurs in world-class laboratory facilities such as:
The Yang Aero Maker Space
This MS in aerospace engineering is honed in on professional outcomes.
Georgia Tech cites in its Engineer's Guide to Graduate School that graduates can expect to make 30% more per year than those holding only a bachelor's degree.
The school offers two generous institute-level fellowships for qualified students. This affordable online master of engineering degree has the President's Fellowship and Georgia Tech Institute Fellowship.
Master of Science in Aerospace Engineering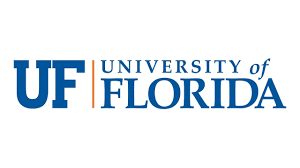 The University of Florida offers one of the best masters in aerospace engineering online.
The Department of Mechanical and Aerospace Engineering has a 30-credit hour Master of Science in either mechanical engineering or aerospace engineering (MSAE). Both are online. Students can complete the program with either a thesis option or a non thesis option.
Those opting for the thesis option will finish 24 credit hours of classes. 18 credits in this course load are within the major. 12 are in other technical subjects, and up to six for thesis research. Students in the non-thesis path will add six additional credits in the major.
The online master of engineering features three categories:
Dynamics, Systems and Control (DSC)
Solid Mechanics, Design and Manufacturing (SMDM)
Thermal Sciences and Fluid Dynamics (TSFD)
Core graduate level classes in these fields (many of them live streamed) include:
Analytical Dynamics
Control System Theory
Geometry of Mechanisms and Robots
Failure of Materials in Mechanical Design
Finite Element Analysis and Application
Applied Elasticity and Advanced Mechanics of Solids
Fundamentals of Production Engineering
Continuum Mechanics
Intro to Classical & Statistical Thermodynamics
Conduction Heat Transfer
Convective Heat Transfer
Gas Dynamics
Fluid Mechanics I & II
UF's experienced faculty work in dozens of high-tech labs. Examples of where you might find these working engineers include:
Flight Control
Precision Space Systems
Space, Automation, and Manufacturing Mechanisms
Dynamic Response of Advanced Materials
Laser-Based Diagnostics
Theoretical Fluid Dynamics and Turbulence
Nanostructured Energy Systems
Plasma Dynamics and Multiphysics Research
MS in Aerospace Engineering and Mechanics

The University of Alabama offers a specially designed aerospace engineering online masters.
The Department of Aerospace Engineering and Mechanics has had a long-running reputation of excellence. This history extends well back over its nearly 110-year history.
The online 30-credit hour Master of Science in aerospace engineering and mechanics is top notch. The department of aerospace engineering allows enough time for students to continue working as they go through the coursework.
Just like aerospace engineering programs you might find at other schools, all live faculty lectures are recorded for viewing at one's convenience. Discussions, assignments, and projects completed online via Blackboard.
There are only two core courses needed within the separate mechanics and aerospace engineering programs' departments:
Aerospace core options:
Orbital Mechanics
Space Systems
Airfoil and Wing Theory
Advanced Dynamics of Flight
Mechanics core options:
Intermediate Fluid Mechanics
Continuum Mechanics
Intermediate Dynamics
Theory of Elasticity
The University of Alabama's MS in aerospace engineering and mechanics is tough to get into. There are high expectations throughout the plan of study. After all, graduates will be working on civilian and/or governmental aircraft. Or perhaps even weapons systems for the military! Contact the admissions office for more information on what enrolled students are doing int heir classes now as well as additional information on how to apply.
The Bama By Distance student services team offers full support for its online master students. They're able to assist with financial aid questions prospective or enrolled students might have. Common focus areas include scholarship opportunities and help managing military tuition benefits.
Master of Science in Aerospace Engineering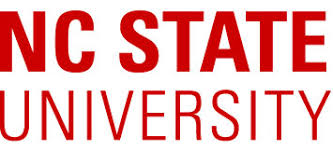 You'll find another exceptional aerospace engineering masters online at NC State.
North Carolina State University's College of Engineering took its 30-credit Master of Science in aerospace engineering online. This was to make things simpler for busy working students and those living outside the area. This program doesn't require a thesis, minor, or a final oral exam. All aerospace engineering content is made available through NC State's WolfWare distance learning platform.
The program takes as little as 12 months for full-time students. Program advisors work closely with online master students. They help develop their plan of study. Course requirements include:
18 credit hours of MAE coursework
9 hours of MAE-approved electives, taken from Engineering Online
3-credit Project Work
MAE classes include:
Advanced Engineering Thermodynamics
Airfoil Theory
Design of Electromechanical Systems
Fluid Dynamics Of Combustion
Foundations Of Fluid Dynamics
Fracture Mechanics
Heat Transfer Theory and Applications
Principles of Structural Vibration
Wing Theory
A graduate may expect to work as an aerospace engineer, aerospace engineering manager, or similar positions. Graduates from this test pilot school go on to work for any number of private industry or governmental agency employers. All kinds of private companies provide students with opportunities to work with them after completing the online degree.
The College of Engineering's faculty is filled with prestigious award winners. These awards include:
National Medals of Technology and Innovation
North Carolina Awards for Science
Presidential Early Career Awards for Scientists and Engineers
National Science Foundation Career Awards
Presidential Awards for Excellence in Science, Mathematics and Engineering Mentoring
The college is one of the best-funded public universities for research in the nation. NC State has invested in over 20 centers and labs that are devoted to aerospace engineering and other fields in engineering. Online master students are often able to engage in impactful projects and activities.
NC State's online MSAE program is accredited by the Southern Association of Colleges and Schools Commission on Colleges. The Southern Association of Colleges and Schools Commission on Colleges is a leading accrediting body for working engineers to pay attention to.
Applicants need at least a 3.0 undergrad GPA, with a major in a suitable technical field. For the aerospace engineering program, students also need three letters of recommendation, and TOEFL or IELTS scores for international students.
Those without sufficient technical backgrounds may have to complete prerequisite classes. No GRE is required.
Master of Engineering (M.Engr.)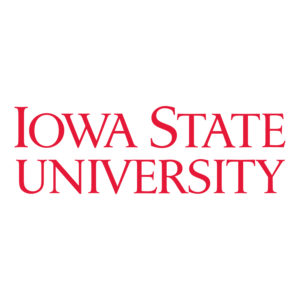 You'll find another best online aerospace engineering degree at Iowa State.
Iowa State opened its doors in Ames in 1858. This was as the Iowa Agricultural College and Model Farm. This school was meant to teach students about the interactions with the natural world.
Fast forward to today. The fast-paced Department of Aerospace Engineering continues that mission in a very different way. From aircraft and spacecraft turbulence research to tornado simulation. You've got it all!
The department's online program for aerospace engineers program offers a comprehensive study path. It's perfect for graduates ready to soar in their aerospace careers.
The median M.Engr. degree completion time is 1.75 years. This is based on data from 20 graduates. The degree requires 30 semester hours. Distance education students will complete cutting-edge research focus areas. Five focus areas in this online degree that are popular include:
Aerodynamics, combustion and aero-structural interaction
Asteroid deflection
Computational fluid dynamics
Guidance and control
Micro and nanomechanics of materials
Professional Master of Science in Aerospace Engineering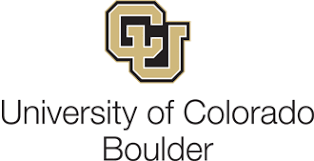 The University of Colorado at Boulder (CU Boulder) is the proud home of the Smead Department of Aerospace Engineering Sciences. This is a world-renowned team that dedicates $15 million a year in research. This department is also where you will find a top aerospace engineering online program. That's according to U.S. News & World Report and countless other professional organizations. The CU Boulder aerospace engineering masters is truly one of the best.
This aerospace engineering program is funded in part by NASA and other private donors. Smead has been recognized by the Colorado Commission on Higher Education for its excellence in contributions to the aerospace world. Students from around the world can take part in Smead's dynamic adventure now that this aerospace engineering sciences curriculum is also offered as an aerospace engineering online degree.
Smead's professional master's, unlike traditional master's degrees, is geared for busy engineers currently working in the field or for those planning to enter it. The program's rigorous curriculum covers topics including:
vehicle systems
astrodynamics
celestial mechanics
bioastronautics
structural analysis
spacecraft design
remote sensing
Whether you opt for on-campus or an electronic delivery format, you're sure to love this aerospace engineering curriculum.
Content at the graduate level is designed by industry experts. This is meant to prepare grad students so they can fill critical positions in the industry. This specifically designed program makes sure students have access to the best career opportunities.
But most importantly, the aerospace engineering program prepares students with the most up-to-date, real-world knowledge and skills. These are all related to aerial and spacecraft systems. You also must complete a culminating experience in some area of aerospace engineering online. This is meant to ensure enrolled students have the skills necessary to head out into the workforce.
CU Boulder students have considerable flexibility in designing their own plan of study. This is so that suits their unique career goals. There's no set premade curriculum paths. There is also no no thesis requirement, though there is a thesis option.
Instead, in the non thesis option, Smead's customized plan allows students to pick a general focus area. Three areas you might focus on include:
Astrodynamics & satellite navigation systems
Autonomous systems
Bioastronautics
They can also mix-and-match areas in the non thesis path for the master's degree, too.
For those who prefer a pre-made plan, the department offers model curriculum ideas. Examples include :
Remote Sensing & Space Mission Design
Spacecraft Design & Instrumentation
Unmanned Aerial Systems & Robotics
The Remote Sensing sample curriculum, for example, would consist of the following classes:
Statistical Estimation for Dynamical System
Orbital Mechanics
Interplanetary Mission Design
Optimal Trajectories
Aerospace Environment
Statistics, Leadership, and Project Management
MAE Master's of Engineering

The University of Virginia (UVA) in Charlottesville (not to be confused with Virginia Tech, as Virginia Tech is in Blacksburg) is a pioneer in distance education. It has 35 years devoted to increasing accessibility to programs. This includes graduate offerings such as the 30-credit hour, online mechanical and aerospace engineering program (MAE).
The master of science in aerospace engineering online is offered through Virginia Engineering Online. At this accredited university, classes are taught by seasoned faculty. They feature the same content given to on-campus students.
The curriculum requires 30 semester hours of coursework. Enrolled students must complete at least half of their aerospace engineering sciences coursework at UVA's department of aerospace engineering.
A mandatory research seminar (MAE 7510) is also needed. There's no thesis requirement. Online classes include:
Engineering Mathematics
Finite Element Analysis
Linear State Space Systems
Mechanical Vibrations
Multibody Mechanical Systems
Statistics for Engineers and Scientists
Turbulence & Multiphase Flow
MS in Aerospace Engineering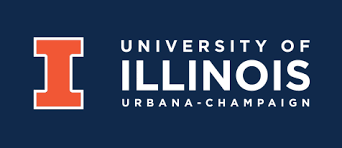 The Grainger College of Engineering at the University of Illinois at Urbana-Champaign is a literal behemoth of leading-edge research. The degree in aerospace engineering is not only an excellent online masters. It also is a test pilot school for all kinds of innovative work done by aerospace engineers to advance the field.
This masters aerospace engineering online degree has an extensive network of stakeholders. The college of engineering has close ties to:
the Department of Defense
the National Science Foundation
the Department of Homeland Security
The college keeps ahead of the research curve. At the same time, it fulfills its mission to train future leaders of the aerospace engineering industry.
Grainger Engineering Online's challenging curriculum ensures students receive a comprehensive foundation. The online master's includes core classes in:
Fluid Mechanics
Solid Mechanics and Materials
Dynamics and Controls
Full and part time students at the University of Illinois Urbana Champaign can add specializations in:
Aerodynamics
Aerospace Control
Combustion/propulsion
Dynamical systems
Fluid mechanics
Orbital mechanics
Solid mechanics and materials
Spacecraft
Structural mechanics
Illinois online and on-campus students are taught the same content with the same assignments and a comprehensive exam or culminating experience.
Online part-time students may take as long as five years. To apply, students need a bachelor's. This should be with a major in:
computer science
engineering
mathematics
physical sciences
Applicants also need a minimum 3.0 GPA in the last two years of coursework. Three letters of reference, a statement of purpose, and GRE scores are required.
Grainger also offers its customizable professional Master of Engineering in aerospace systems engineering online. This 32-credit program can be finished in as little as a year and a half. It covers topics like:
aerodynamics
structural design
material science
electrical system design
control system design
space systems design
aerospace vehicle design
Aerospace Engineering, MSAE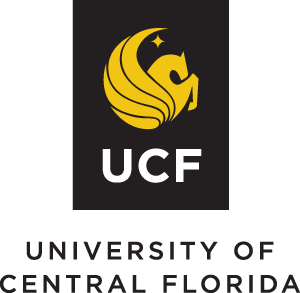 The University of Central Florida in sun-drenched downtown Orlando was founded in 1963. The graduate school was meant to provide support for America's space mission at Kennedy Space Center and Cape Canaveral. This is where you will find another top online school for aerospace engineering.
It may come as a surprise that UCF was named by Forbes as one of the country's most affordable public schools. UCF is a school worth considering for anyone who dreams of working in the aerospace industry. After all, this online masers has some of the best connections to some of the world's best aerospace engineers.
UCF offers many online masters degree programs. The list includes the 30 credit hours within the Master of Science in aerospace engineering (MSAE).
This program is designed to teach graduates the skills needed to work on aircraft, spacecraft, and satellite design. The engineering online degree also teaches students how to impact decision-making in regards to related projects.
Post-graduation career opportunities include positions like:
aerospace engineer
compliance officer
spacecraft designer
compliance officers
Elective options within the 30 credit hours required include:
Adaptive Control
Advanced Vibrational Systems
Continuum Mechanics
Convection Heat Transfer
Guidance, Navigation, and Control
Intermediate Fluid Mechanics
Radiation Heat Transfer
Space Environment and Payload Instrumentation
Students can elect to complete a thesis or non-thesis route.
For the latter, research coursework will substitute for the six credits of thesis work.
There's also a mandatory, zero-credit Department Graduate Seminar. Meant to serve as a culminating experience, this program is designed for those with a strong relevant background. In some cases students can take prerequisite courses to build the necessary foundation. Classes for this engineering program include:
Differential Equations
Flight Mechanics
High-Speed Aerodynamics
Modeling Methods in Mechanical
Spacecraft Attitude Dynamics
Master of Engineering in Aerospace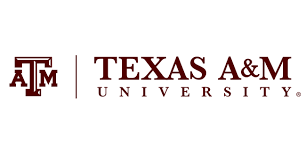 Texas A&M has always been big on engineering. Its first department opened in 1880 to meet WWII needs.
Today, TAMU continues to meet the needs of industry and defense employers. This school has one of the best online aerospace engineering degree options out there.
Through its Department of Aerospace Engineering, there is a robust 30-credit hours program. It is an online Master of Engineering in aerospace.
The program has the same curriculum as on-campus. Engineering Online notes that their degrees do not actually list the word "online" on them.
Online course content is generally accessed on an asynchronous basis. Up to 12 credit hours of the 30 credit hours required will be outside of the aerospace field. The rest focus on aerospace topics like:
dynamics and control
aerodynamics
fluid mechanics
materials
Graduates of the program have gone on to work for top companies and agencies. For example, the graduate school boosts working aerospace engineers who are alumni at NASA, Boeing, Lockheed Martin, and other titans of industry.
OTHER NOTABLE PROGRAMS
#11. Auburn University
Location: Auburn, Alabama
Degree: Master of Science – Aerospace Engineering
Net Price:$23,205
#12. Missouri University of Science and Technology
Location: Rollo, Missouri
Degree: Missouri University Master of Education in Aerospace Engineering
Net Price: $13,994
#13. Mississippi State University
Location: Mississippi State, Mississippi
Degree: Master of Science in Aerospace Engineering
Net Price: $16,670
#14. Purdue University
Location: West Lafayette, Indiana
Degree: Master of Aeronautics and Astronautics Aerospace Engineering Program (MSAA) at Purdue University
Net Price: $11,898
#15. University of Washington
Location: Seattle, Washington
Degree: Master of Aerospace Engineering (MAE)
Net Price: $8,346
#16. University of Southern California
Location: Columbia, South California
Degree: MS&ME in Aerospace Engineering
Net Price:$36,161
#17. Old Dominion University
Location: Norfolk, Virginia
Degree: MS&ME in Aerospace Engineering
Net Price: $15,917
#18. University of Colorado – Colorado Springs
Location: Colorado Springs, Colorado
Degree: Master of Engineering in Space Operations
Net Price: $15,645
#19. Embry Riddle Aeronautical University
Location: Daytona Beach, Florida
Degree: Master of Science in Aerospace Engineering
Net Price:$18,922