Ready to find your ideal master's program?
www.mastersprogramsguide.com is an advertising-supported site. Featured or trusted partner programs and all school search, finder, or match results are for schools that compensate us. This compensation does not influence our school rankings, resource guides, or other editorially-independent information published on this site.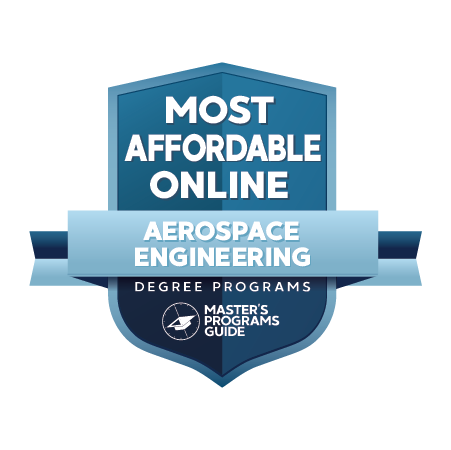 The Bureau of Labor Statistics counted nearly 64,0,00 aerospace engineering jobs as of May 2018, in a diverse range of subfields such as avionics, systems, aerospace, flight testing, design, structural analysis, aeronautics, and flight controls. Meanwhile, CareerOneStop, the Department of Labor's source for careers and training, cites over 41,000 U.S.-based training programs for aerospace, aeronautical, and astronautical engineering jobs! That's a lot of jobs and a lot of programs designed to train students to work in them. 
Not all programs are for graduates, though. In fact, half of aerospace workers start off with a bachelor's and little real job experience. Currently, 31% do go on to complete a master's in order to gain the necessary knowledge and skills needed to land advanced positions. Roughly 6% keep going to obtain a Ph.D., suggesting that the need for such high-level degrees is far less than a simple Master of Science or Master of Engineering. 
A few of the critical areas that workers need to focus on include practical application of engineering science principles and procedure, technologies and equipment, design techniques, and knowledge of computers, programming, hardware, and software. A deep understanding of math and physics is also crucial. Aerospace engineers must be analytical, highly organized, and possess strong reasoning and written comprehension skills along with the ability to recognize problems and determine viable solutions. 
See Also: 10 Best Master's in Industrial Engineering
In terms of gender statistics, DataUSA notes that the field is skewed toward males, with 15% of the workforce being female. The average worker age of males is 44; for females, 40.3, suggesting a slow rise of women entering the industry in recent years. The most common master's degrees earned are, of course, in engineering, with business and physical science majors trailing behind. 
By far, the most important academic skills needed are in science, reading comprehension, and operations analysis. Trigonometry and calculus are of particular importance, so it's important to note that Calculus II happens to be among the most frequently failed college courses, right up there with Multivariable Differential Equations. One more reason to consider brushing up on your math. Many programs allow students to take prerequisites to level up in preparation for the advanced coursework. 
Sometimes an aerospace engineer might need or want to acquire state Professional Engineering (PE) licensure after graduating and working for a few years. A PE requires passing two rigorous exams and helps qualify workers for leadership roles. The exams are Fundamentals of Engineering and Principles and Practice of Engineering. The reason for PE licensing requirements is to ensure public safety, which is why only PEs can sign engineering plans or, in many cases, work as consultants or for federal and state agencies. 
Aerospace engineering is listed by Forbes as the sixth-best paying STEM job for graduates. Ironically, the National Science Foundation notes that of all engineering subfields, aerospace has the next-to-fewest number of college degrees conferred. Numbers are ticking up, though, as demand increases and programs become more flexible and affordable. 
See Also: Aerospace Engineering Master's Programs 
Common Application and Admission Questions
As we mentioned above, half the workers entering the aerospace engineering profession hold only undergraduate degrees and might find themselves needing to go back to school in order to get raises, promotions, or other opportunities. Online programs are a perfect way for such people to get into a graduate program without having to quit their current jobs. If that sounds like you, or if you're a current undergrad planning to go straight to a grad program, our list may have some programs of interest.
We've honed in on top national programs offering high-quality distance learning that can be taken full- or part-time. Most require no thesis because they focus on the practical coursework needed to apply for your career. Because of the stellar reputations of the schools featured, your biggest hurdle may be getting accepted. Just because it's online doesn't mean it's going to be easy.
It pays to present yourself in the best light possible. This means having good grades but also a good grasp of what you want to do. Programs look for students who have a solid understanding of what they want to study and how it will impact their work upon graduation. These universities play an important role in preparing students to meet the industry's constant demand for trained professionals, so it's imperative for them to screen for candidates who'll succeed beyond the classroom.
To persuade them, do your homework and see what they're looking for in an ideal candidate. Objectively assess your desires, such as the things you hope to learn and how you plan to use that new knowledge after you finish. Be pragmatic and realistic about your academic and work qualifications, so you can apply to the right schools, and be able to pen your application materials in a way that compels them to agree you're a great match. 
If writing isn't your forte, enlist the help of a professional who can help convey your strengths and experiences. Your resume, statement of purpose, and other written materials should be error-free. Mistakes translate into red flags because it suggests a lack of attention to details (not a good quality for an aerospace engineer). 
All items must also be thoughtfully tailored to each program. In other words, never recycle the same materials without first ensuring that they speak directly to the listed requirements for the program. They need to see that you know what you're getting into, what you plan to bring to the table, and what big plans you've got after you leave. This is the time to impress them, but always be realistic, specific, and honest. 
All programs want letters of recommendation, so pick your letter writers carefully. They must be able to relate your abilities and persuade the department that you possess the knowledge and aptitude to excel in their competitive program. If the person reviewing submissions isn't convinced you can come in, contribute to the program, graduate, then contribute even more on the outside for the aerospace industry, they'll keep looking. 
What About Financial Aid & Scholarships?
When it comes to paying for school, most undergraduates turn first to Federal Student Aid. Unfortunately, there aren't many options when it comes to federal grants for grads. Pell Grants that don't have to be repaid don't apply to them, and as far as Fulbright Grants or TEACH Grants, these generally don't apply to those seeking a master's in aerospace engineering.
There are a few private scholarships specifically for students in this field, though. The American Institute of Aeronautics and Astronautics Foundation has nine graduate awards for its members, such as the Neil Armstrong Graduate Award, the Orville and Wilbur Wright Graduate Award, the Dr. Hassan A. Hassan Graduate Award in Aerospace Engineering, the Luis de Florez Graduate Award, and the Guidance, Navigation, and Control Graduate Award. These range from $2,500 up to $5,000, so they won't cover all your costs but can certainly make a dent. 
AIAA is only one institution, though. There are dozens of scholarships given out each year from states, professional organizations, and private donors with some connection to the aerospace world. To offer a sample of the opportunities for funding:
Banatao Family Filipino American Education Fund
Barry M. Goldwater Scholarship & Excellence in Education
James Foundation for Aspiring African American Engineers
Calvin L. Carrithers Aviation Scholarship
Catherine and David Thompson Space Technology Scholarship
Civil Air Patrol Academic Scholarships
Daedalian Foundation Descendants Scholarships
Diversity STEM Scholarships
GRCF Joshua Esch Mitchell Aviation Scholarship
Lockheed Martin STEM Scholarship Program
Oregon Space Grant Consortium Scholarship and Fellowship Program
Richard T. Gates Engineering and Technology Endowed Challenge Scholarship
Native American STEM Scholarship
Edison International STEM Scholarship
Women in Aerospace Foundation Scholarship
That's just a handful of the groups giving away free money for engineers, but also check out competition-based awards such as the National Inventors Hall of Fame's Collegiate Inventors Competition. Meanwhile, military veterans and eligible dependents should tap into their GI Bill benefits and consider Yellow Ribbon Schools which pay any out-of-pocket difference. 
Of course, most programs feature their own university-specific and program-specific aid, too, so as you review the schools on our list, look for financial aid sections for the graduate school but also for the college, department, or program itself. Check each section to see what they have to offer and reach out to their point of contact to ask questions. Most online programs won't be able to offer graduate teaching assistantships and graduate research assistantships, so don't get your hopes up if you see those. 
These days, most grad students who cannot get enough in scholarship funding look for loans to cover the gap. Unsubsidized federal loans offered via the William D. Ford Federal Direct Loan Program generally feature competitive rates compared to those given by private lenders, but will still be at rates higher than those for undergrads. Direct loans can offer up $20,500 per year and are not needs-based. Direct PLUS loans can bump up the funding more if needed. To apply, students fill out the Free Application for Federal Student Aid. 
How Much Can I Make With a Master's in Aerospace Engineering?
Aerospace engineering has existed in one form or another for centuries, but it was the Wright Brothers' who really launched things into the modern era and made this a viable career option for countless thousands of aviation and space enthusiasts. The Army helped, thanks to their keen desire to weaponize anything that could fly, to the point of branching out into a separate Air Force. But it's not only the defense sector that takes an interest in aerospace, obviously. From commercial planes to telecom satellites and missions to the Moon, there's no end to the sectors aerospace experts can apply their talents to. 
So how much can aerospace engineers make for a living? Among other variables, that depends on which company or agency they work for and what they specialize in. Aeronautical engineers who design aircraft and propulsion systems have very different roles and responsibilities to those of astronautical engineers who work with spacecraft and satellites. Apart from those two large divisions, there are numerous other breakdowns within each. To offer an idea of the career opportunities in this wide field, Florida Tech's Ad Astra put together a list of jobs for Aerospace Engineering graduates: 
Aerospace Technician 
Aircraft/Spacecraft Designer
Data Processing Manager 
Drafter 
Mechanical Engineer
Military Aerospace Engineer 
Mission Specialist 
Payload Specialist
But that's still just the tip of the iceberg, and that makes it tough to pin down a salary range. Still, we can try by taking a look at a few online resources like Glassdoor. This site aggregates data input from workers in the industry, to arrive at a broad figure of $79,714 a year, not counting additional cash compensations which average $2,712. But this is an average without adding any filters, such as years of experience, company size, or education. Glassdoor doesn't let you filter by degrees held, however, so we should lean more towards the higher end of the spectrum in order to get a closer range. 
On the highest end of the spectrum, workers earn $101,000 plus $10,378 in additional comps. Meanwhile, it lists average salaries for an aerospace design engineer at $74,000 with a high of over $100,000 and bonuses of ~$15,000. Aerodynamics engineers come in at similar figures. When we filter jobs by years of experience, the salaries leap accordingly. The high for an Aerospace Engineer jumps to $122,000 with 10 – 14 years of experience. 
The Bureau of Labor Statistics' Occupational Outlook Handbook is another important source of salary data. For 2018, the median pay for an Aerospace Engineer is listed at $115,220 per year. Those in Research and Development reportedly bring home the most, at a median of $124,430. The top 10% of Aerospace Engineers earn $164k per year, with top-paying states listed as District of Columbia, Virginia, Maryland, California, and Colorado. BLS notes that those with advanced skills in C++ software and/or stress and structural engineering may stand to be in higher demand than average over the next few years. 
What Are the Best Affordable Online Master's Programs in Aerospace Engineering?
We know that you have educational goals that you're itching to pursue, but you may not know where to start. The editors of Master's Programs Guide utilize a unique ranking methodology based on the following five aspects:
25% Overall Degree Affordability: Average cost of undergraduate and graduate tuition per school
25% Graduation Rate: Number of students who start at the university and actually finish there
20% Earnings Potential: Average mid-career salary of school alumni
20% Selectivity: The number of students who apply versus the number who actually get accepted
10% Online Graduate Offerings: The number of programs offered online in each department
At Master's Programs Guide, we strive to do our best to guide you and your family toward a fruitful academic career. The pursuit of knowledge is a noble one, and we want to help you reach your goals.
Check out our ranking of the 20 best affordable online master's programs in aerospace engineering!
Master of Science in Aerospace Engineering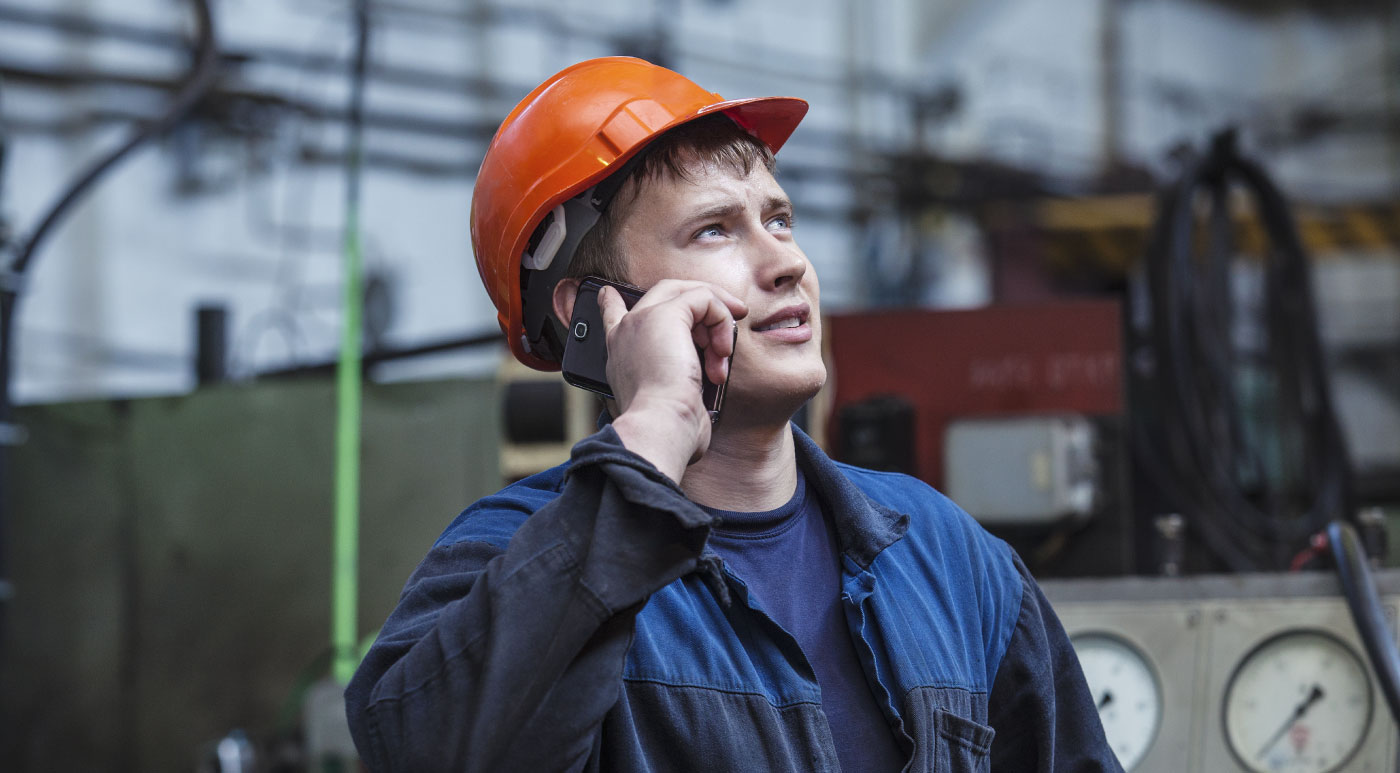 Georgia Tech is a public, STEM-centered institution that's been at the forefront of innovative education since its formation after the Civil War. Through the Guggenheim School of Aerospace Engineering, it's now made many of its engineering degrees more accessible as online programs, such as the 33-credit hour, non-thesis Master of Science in aerospace engineering (MSAE). Made for highly qualified students, this distance education program requires enrollees to meet the same rigorous standards as those attending in-person. 
Online MSAE students will engage in classes via synchronous video lectures, discussion threads, email, and telephone. Courseload expectations are just one or two courses each semester, allowing plenty of time to meet work and other obligations. The program academic advisors are devoted to enabling student success and will guide the plan of study and help to facilitate the research project work. An advisor will reach out to enrolled students to conduct an orientation two weeks before classes start. 
Online areas of study include:
Acoustics   
Advanced Design Methods 
Electric Propulsion
Fixed-Wing Aircraft Design     
Fundamentals of Fracture Mechanics  
Mechanical Behavior-Composites   
Orbital Mechanics   
Rotary Wing Aerodynamics
Unsteady Aerodynamics
Wind Engineering
12 graduate aerospace course credit hours must be taken, along with one seminar, at least six math credit hours, and not more than six non-technical hours. Three hours of research coursework will complete requirements. Students may petition to take a class not shown on the list of electives. The course catalog lists full descriptions of each class. Students desiring to transfer credits can request up to nine credit hours. 
Georgia Tech's School of Aerospace Engineering employs 40 faculty dedicated to teaching a current curriculum based on modern research, with an emphasis on practical education. Faculty research occurs in world-class laboratory facilities such as:  
Honed in on successful graduate outcomes, Georgia Tech cites in its Engineer's Guide to Graduate School that graduates can expect to make 30% more per year than those holding only a bachelor's. U.S. News & World Report ranks Georgia Tech as No. 29 in National Universities (in a tie) and No. 2 in aerospace engineering for 2020. The school offers two generous institute-level fellowships for qualified students: the President's Fellowship and Georgia Tech Institute Fellowship. 
Admission requirements for the distance learning MSAE program include holding a bachelor's, prior academic excellence, and submission of transcripts, three letters of recommendation, GRE scores, and proof of lawful presence. Lawful presence criteria can be met using an American passport, Georgia driver's license, U.S. birth certificate, military ID, copies of a valid Permanent Resident Card, or for non-citizens a copy of Form I-94, I-797, I-766, or related items. International students will also need to submit TOEFL or IELTS scores (note, Georgia Tech has issued a notice regarding its awareness of the temporary suspension of testing at many GRE/TOEFL/IELTS centers). 
Master of Science in Aerospace Engineering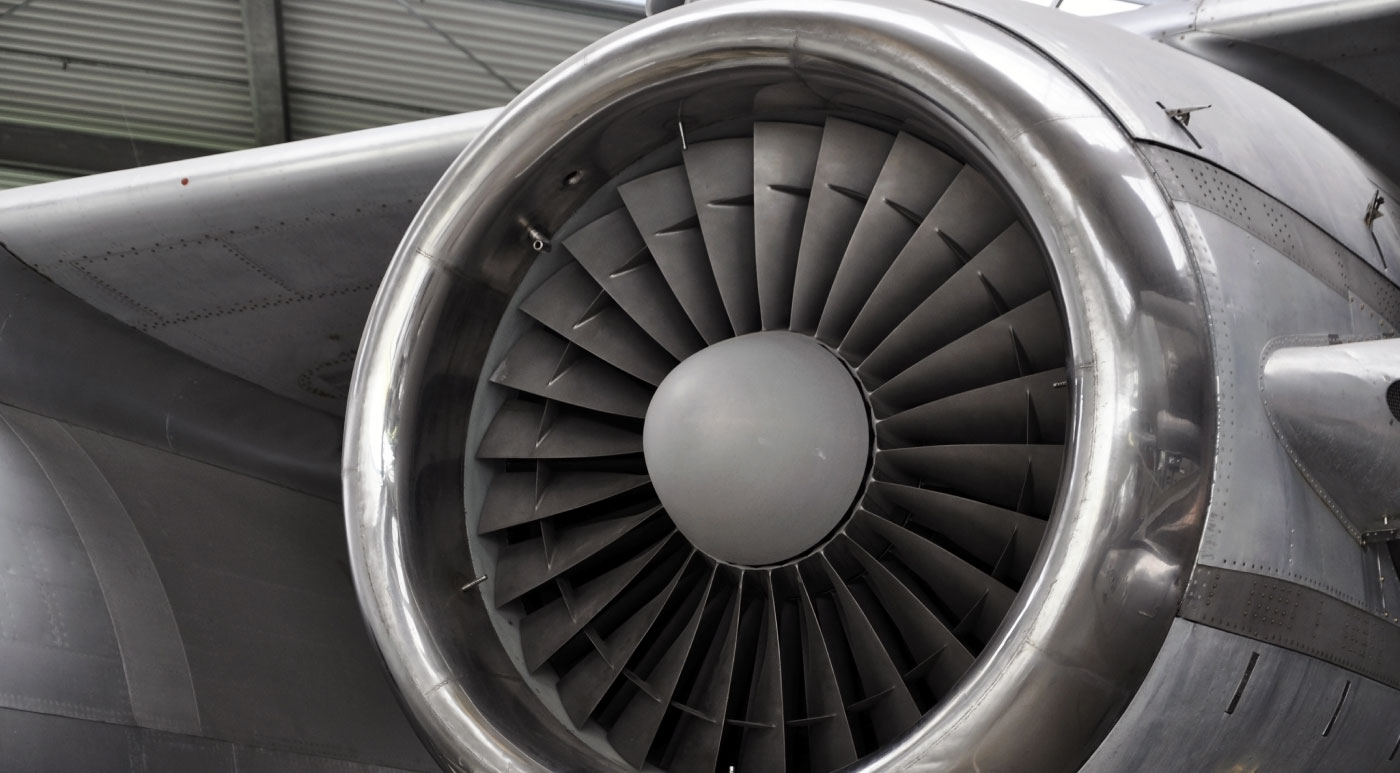 The University of Florida in sunny Gainesville has been offering Master of Science degrees since 1908 and has expanded its outreach through the Herbert Wertheim College of Engineering, home to one of the country's biggest engineering programs. According to the college's list of online master's degree programs, its Department of Mechanical and Aerospace Engineering offers its 30-credit hour Master of Science in either mechanical engineering or aerospace engineering (MSAE) online. Students can complete the program with or without a thesis. 
Those opting for the thesis will finish 24 credit hours of classes, 18 within the major, 12 in other technical subjects, and up to six for thesis research. Students in the non-thesis path will add six additional credits in the major. The MSAE features three categories—Dynamics, Systems and Control (DSC); Solid Mechanics, Design and Manufacturing (SMDM); and Thermal Sciences and Fluid Dynamics (TSFD). 
Core classes in these fields include: 
DSC: Analytical Dynamics, Control System Theory, and Geometry of Mechanisms and Robots 
SMDM: Failure of Materials in Mechanical Design, Finite Element Analysis and Application,  Applied Elasticity and Advanced Mechanics of Solids, Fundamentals of Production Engineering, and Continuum Mechanics
TSFD: Intro to Classical & Statistical Thermodynamics, Conduction Heat Transfer, Convective Heat Transfer, Gas Dynamics, and Fluid Mechanics I & II
Full course descriptions can be found in the graduate catalog. Non-thesis MSAE students must also take a comprehensive final exam during their last term, based on one of the above categories. FU's program allows for up to two six-credit minors to be completed. Requirements to add a minor get a bit complex, but the general intent is for students to have a customized plan of study that suits their goals and interests. 
UF's experienced faculty work in dozens of high-tech labs on campus, such as the labs for Flight Control; Precision Space Systems; Space, Automation, and Manufacturing Mechanisms; Dynamic Response of Advanced Materials; Laser-Based Diagnostics; Theoretical Fluid Dynamics and Turbulence; Nanostructured Energy Systems; and Plasma Dynamics and Multiphysics Research, among several others. 
Thanks to $300 million in public and private funding, the College of Engineering is ramping up its Gator Engineering programs to offer the most advanced, transformative graduate education possible. The MSAE program's main page doesn't list details about the online aspects of the program, other than information about its Electronic Delivery of Graduate Engineering (EDGE) system and how full- or part-time distance learners can register for EDGE classes via Canvas. 
The University of Florida is accredited by the Southern Association of Colleges and Schools Commission on Colleges. UF's online MSAE program is competitive, and applicants are advised that meeting minimum eligibility criteria doesn't guarantee acceptance. Applicants should submit transcripts of their bachelor's degree, which must 1) bear a 3.0 or higher GPA, 2) be in an engineering or related, and 3) be from an ABET-accredited program. Other materials include a statement of purpose outlining program goals, two or more letters of recommendation, GRE scores (Combined score – 301, Quantitative – 151+, Verbal – 140+), and TOEFL/IELTS scores for international students unless waived. 
MS in Aerospace Engineering and Mechanics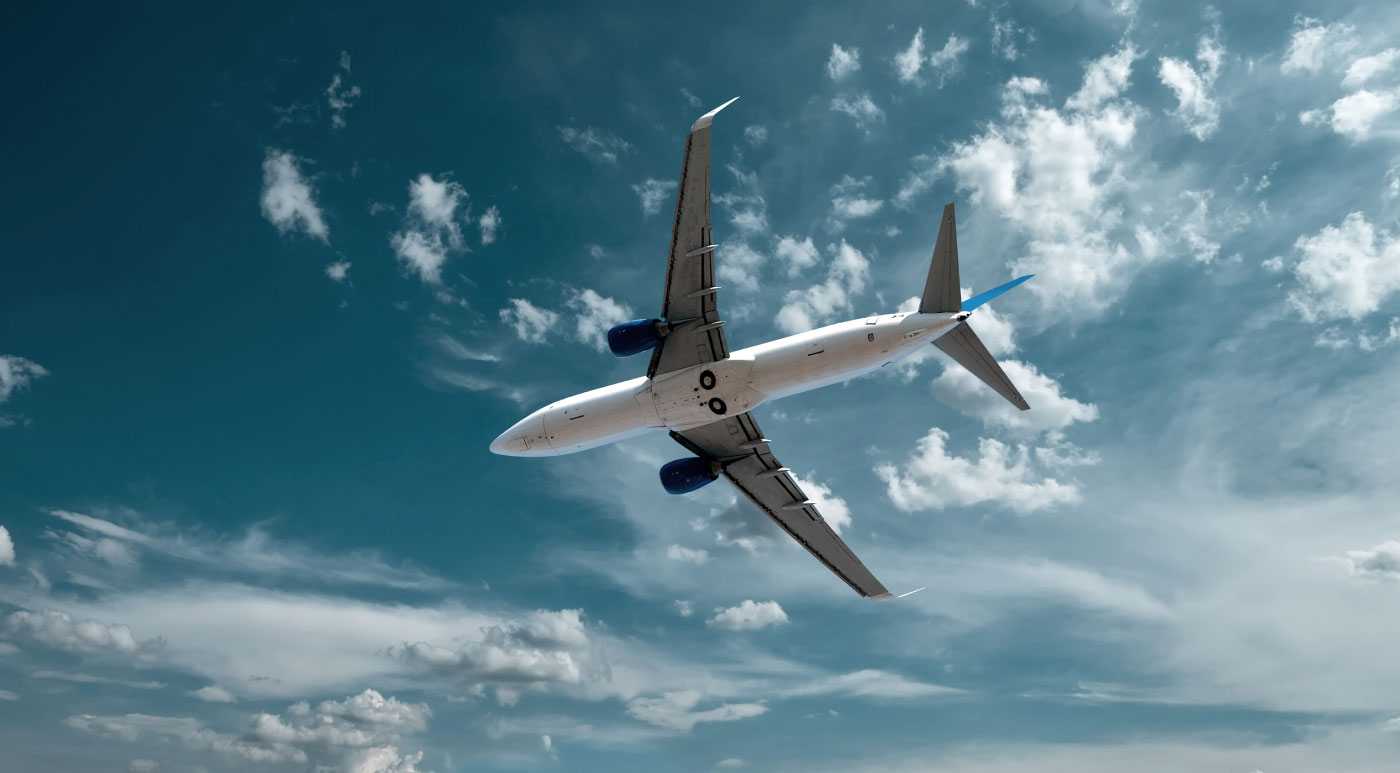 The University of Alabama's Department of Aerospace Engineering and Mechanics has had a long-running reputation of excellence over its nearly 110-year history. Serving a vital mission to prepare graduates to fill critical roles in the high-tech aerospace industry, the department has extended its reach to students around the world with its online 30-credit hour Master of Science in aerospace engineering and mechanics. UA's Bama By Distance flexible degree allows enough time for students to continue working as they go through the coursework. Except for the delivery format, classes are identical for distance and on-campus learners. 
All live faculty lectures are recorded for viewing at one's convenience, with discussions, assignments, and projects completed online via Blackboard. Exams do have to be proctored at a physical location near the student's home (often at a library or college) or at UA, but otherwise, everything is online. There are only two core courses needed, with one selected from the aerospace options and the other from mechanics: 
Aerospace core options: 
Orbital Mechanics
Space Systems
Airfoil and Wing Theory
Advanced Dynamics of Flight
Mechanics core options: 
Intermediate Fluid Mechanics
Continuum Mechanics
Intermediate Dynamics
Theory of Elasticity
Six math credit hours and 12 electives (or 18, if not doing a thesis) will be picked with the help of a departmental advisor. Students can opt to complete a six-credit thesis which must be defended orally, or go the non-thesis route, which is standard for online students. Non-thesis students will instead take a comprehensive exam or finish a culminating experience. The department allows two tries to pass the comprehensive exam. 
The University of Alabama's MS in aerospace engineering and mechanics is tough to get into, with high expectations throughout the plan of study. After all, graduates will be working on civilian and/or governmental aircraft or perhaps even weapons systems for the military. Indeed, the department's esteemed list of alumni features persons like Mickey Blackwell, who retired as the Executive Vice President of Lockheed Martin, and Jack Lee, former Deputy Director at NASA. 
U.S. News & World Report ranks UA at No. 55 in a tie for  Best Online Master's in Engineering Programs, 2020. The Bama By Distance student services team offers full support for online students, starting with an admissions counselor to help facilitate entry. They're also able to assist with financial aid questions, including scholarship opportunities and help managing military tuition benefits. 
To apply to UA's program, students need a bachelor's with at least a 3.0 GPA on the final 60 hours of coursework, plus a GRE score of 300 or higher (can be waived for those holding a master's or who have sufficient work experience). Department admissions also require a statement of purpose outlining goals, three letters of recommendation, and TOEFL/IELTS scores for international students. The department permits conditional admission for those with an ABET-accredited degree and an overall 2.5 GPA. Transfer students can request up to 12 transfer credits, and Air Force Test Pilot School can send in transcripts for transfer credit review. 
Master of Science in Aerospace Engineering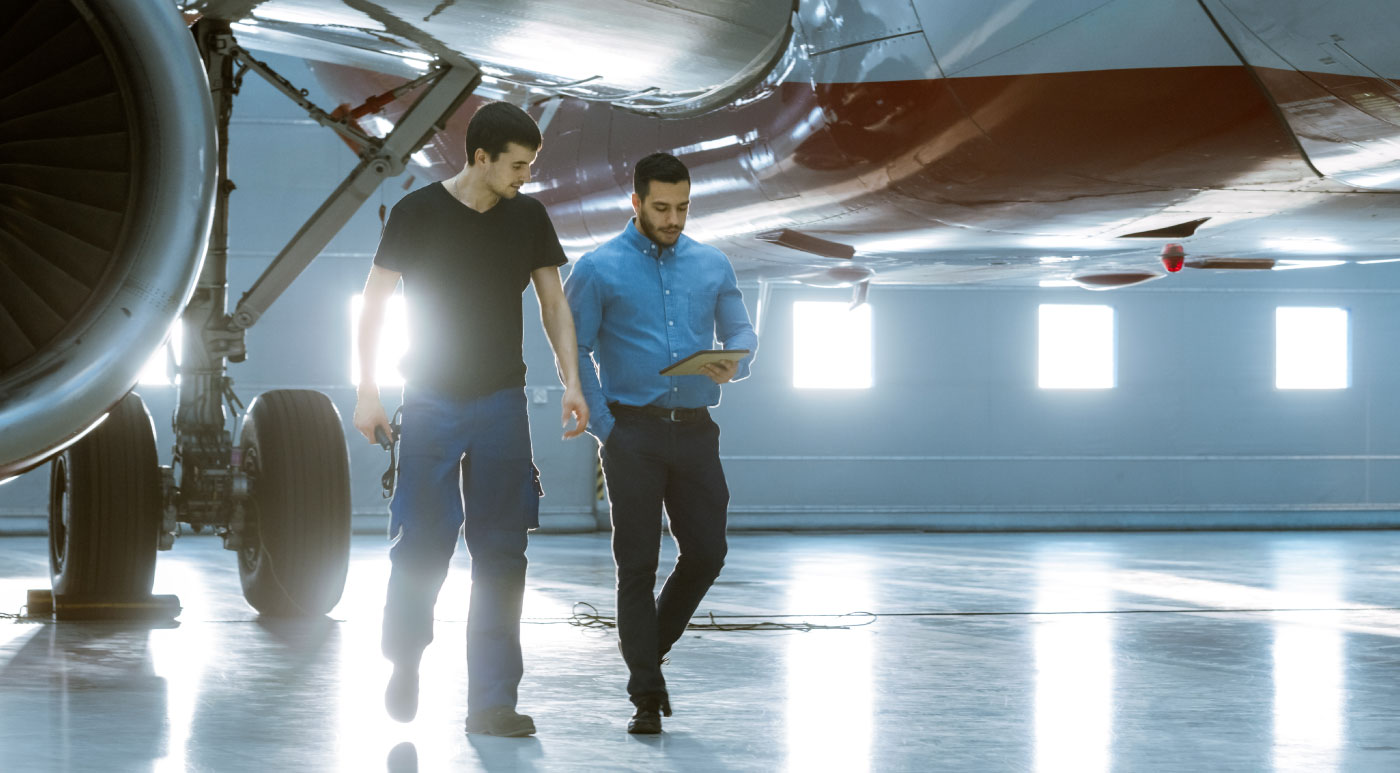 North Carolina State University's College of Engineering took its 30-credit Master of Science in aerospace engineering and put the whole program online, to make things simpler for busy working students and those living outside the area. This program doesn't require a thesis, minor, or a final oral exam. All content is made available through NC State's WolfWare distance learning platform.
The program is able to be finished in as little as 12 months for full-time students. Program advisors work closely with online students to develop their plan of study. Course requirements for the online MSAE include:
18 credit hours of MAE coursework
9 hours of MAE-approved electives, taken from Engineering Online
3-credit Project Work 
MAE classes include: 
Advanced Engineering Thermodynamics
Airfoil Theory
Design of Electromechanical Systems
Fluid Dynamics Of Combustion 
Foundations Of Fluid Dynamics
Fracture Mechanics
Heat Transfer Theory and Applications
Principles of Structural Vibration
Wing Theory
NC allows online students to take up to three classes on campus, with approval. Graduates may expect to work as aerospace engineers, aerospace engineering managers, or similar positions for any number of private industry or governmental agency employers. The program's career page outlines job responsibilities for engineers, including aircraft, missiles, and spacecraft design, prototype testing, and specialization in planes, helicopters, or space vehicles. The page also lists an average national salary of $86,588, while noting that 45% of posted jobs require a master's degree. 
The College of Engineering's faculty is filled with prestigious award winners, such as National Medals of Technology and Innovation, North Carolina Awards for Science, Presidential Early Career Awards for Scientists and Engineers, National Science Foundation Career Awards, and Presidential Awards for Excellence in Science, Mathematics and Engineering Mentoring. The college received $198 million for research in 2018-2019 alone, putting it among the best-funded public universities for research in the nation. NC State has invested in over 20 centers and labs devoted to engineering. Online students benefit from research conducted on-campus and are often able to engage in impactful projects and activities.  
NC State's online MSAE program is accredited by the Southern Association of Colleges and Schools Commission on Colleges. Applicants need at least a 3.0 undergrad GPA, with a major in a suitable technical field, three letters of recommendation, and TOEFL or IELTS scores for international students (note, international applicants must be residing in the United States). Those without sufficient technical backgrounds may be required to complete prerequisite classes. No GRE is required. 
U.S. News & World Report ranks NC State No. 7 in a tie for Best Online Graduate Engineering Programs and No. 6 for Best Online Master's in Engineering Programs for Veterans. The school comes in at No. 11 for most MS degrees awarded and No. 19 for most awarded to women students, according to the American Society for Engineering Education Profiles of Engineering Colleges. NC State's College of Engineering has an alumni network of 64,200+ graduates, many of which are active within the Engineering Foundation which offers significant financial support to students. 
Master of Engineering (M.Engr.)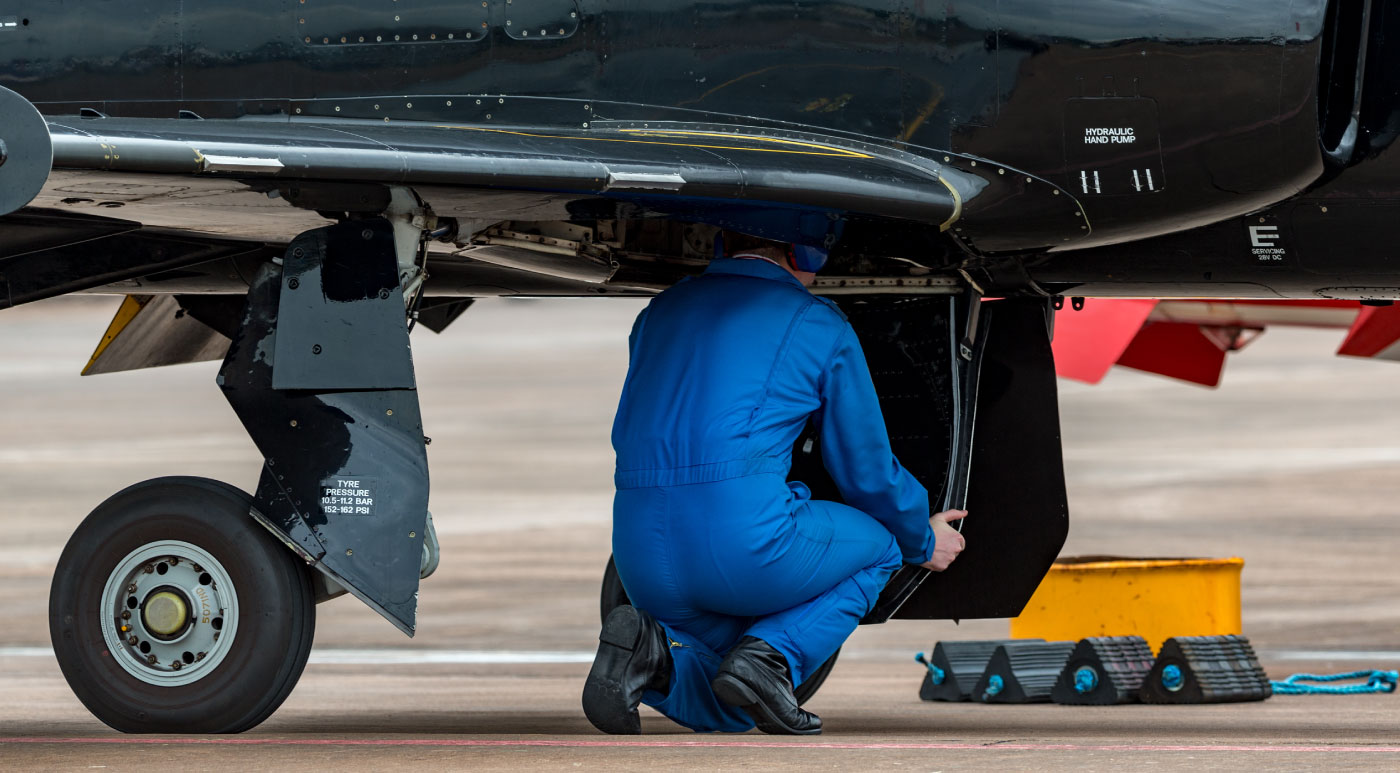 Iowa State opened its doors in Ames in 1858 as the Iowa Agricultural College and Model Farm, teaching students about nature, technology, and how the two interact. Fast forward to today and its fast-paced Department of Aerospace Engineering continues that mission in a very different way. From aircraft and spacecraft turbulence research to tornado simulation, the department's online Master of Engineering program offers a comprehensive study path that's perfect for graduates ready to soar in their aerospace careers.  
The median M.Engr. degree completion time is 1.75 years, based on data from 20 graduates. The degree requires 30 semester hours, with cutting-edge research focus areas such as:
Aerodynamics, combustion and aero-structural interaction
Asteroid deflection
Computational fluid dynamics
Guidance and control
Micro and nanomechanics of materials
Rotorcraft
Turbine science and technology
Wind engineering and experimental aerodynamics
The Master of Engineering doesn't require a thesis and can be done with or without taking the AerE 599 Creative Component class. In fact, the program is so flexible that students can build their own plan of study, taking whichever classes they like after consulting with the program's advisors to ensure end goals are achieved. The advisors (specifically the major professor and program of study committee) are there to support online students with career and program questions before they begin and along the way, as are the career services staff. 
Faculty are subject matter experts and include American Institute of Aeronautics and Astronautics Fellows, a Presidential Faculty Fellow, and many other distinguished award winners. They all have many years of practical experience in the industry and in teaching the program outcomes. These include learning how to conduct literature reviews, uncover knowledge gaps, create clear research goals, how to utilize scientific methods during research and analysis of findings, and how to properly present findings. They're adept at mentoring grad students and helping them to prepare for the most up-to-date needs of employers in public and private sectors.
The program's site features a virtual tour, which may be of interest to distance learners even if they don't plan on visiting campus. Students have aerospace-related organizations to engage in, such as the Aerospace Mentorship Program and the Aerospace Engineering Graduate Student Organization. Alumni keep up connections through information-sharing and by telling stories about how they landed their own dream jobs after leaving ISU, with job titles such as NASA astronaut, flight test engineer, pilot, NASA flight controller, senior systems engineer, and Boeing president and CEO. 
U.S. News & World Report ranks Iowa State University No. 41 in a tie for Best Engineering Schools for 2020 and No. 101 in Best Value Schools in the nation. Admission requirements for ISU's aerospace engineering grad program include holding a 3.0 GPA on an accredited-undergraduate program, plus submission of a 500-word statement of purpose. Applicants must use the online letters of recommendation process. International students will send TOEFL (minimum paper-based test score of 550 or Internet-based of 80) or IELTS (minimum 6.5). GRE scores are needed for this program. 
Professional Master of Science in Aerospace Engineering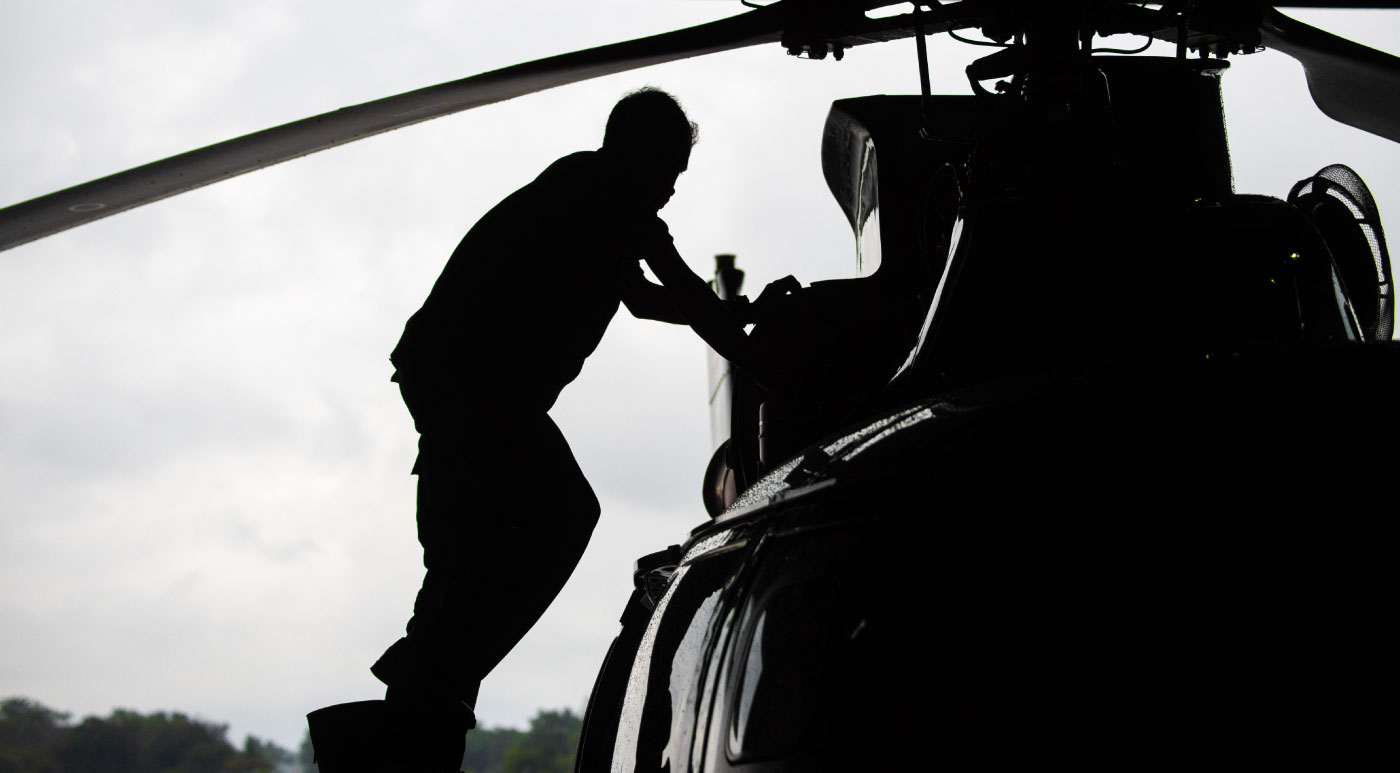 The University of Colorado at Boulder (CU Boulder) is the proud home of the Smead Department of Aerospace Engineering Sciences, a world-renowned team that dedicates $15 million a year in research. Funded in part by NASA, Smead has been recognized by the Colorado Commission on Higher Education for its excellence in contributions to the aerospace world. Now, thanks to UC Boulder putting its Professional Master of Science in aerospace engineering online, students from around the world can take part in Smead's dynamic adventure. 
Smead's professional master's, unlike traditional master's degrees, is geared for busy engineers currently working in the field or for those planning to enter it. The program's rigorous curriculum covers topics ranging from vehicle systems to astrodynamics, celestial mechanics, bioastronautics, and much more. Content is designed by industry experts to specifically prepare grad students to fill critical positions in the industry, armed with the most up-to-date, real-world knowledge and skills related to aerial and spacecraft systems. 
CU Boulder students have considerable flexibility in designing their own plan of study that suits their unique career goals. There's no set premade curriculum paths and no thesis requirement. Instead, Smead's customized plan allows students to pick a general focus area, such as: 
Astrodynamics & satellite navigation systems 
Autonomous systems 
Bioastronautics 
Fluids, structures, and materials 
Remote sensing, earth and space sciences 
They can also mix-and-match areas if it is more suitable to their goals. In fact, only 18 credits must be from the aerospace field of study (plus one math class), so students can add electives from computer science, chemical engineering, or any engineering course that's useful in their jobs. For those who prefer a pre-made plan, the department offers model curriculum ideas, such as:
The Remote Sensing sample curriculum, for example, would consist of the following classes: Statistical Estimation for Dynamical System; Orbital Mechanics; Interplanetary Mission Design; Optimal Trajectories; Aerospace Environment; Introduction to Atmospheric Radiative Transfer and Remote Sensing; Radar and Remote Sensing; and Statistics, Leadership, and Project Management.
Online students have the flexibility to watch real-time lectures or view them at their convenience. CU Boulder, which has been teaching online for 30 years, relies on different content delivery methods, with the aim to produce a more personalized learning experience. Distance learners and on-campus students learn from the same faculty, made up of Nobel Prize winners, Fulbright Scholars, and National Teaching Award recipients. 
Admissions criteria are competitive and applicants must have at least a 3.4 undergrad GPA, with classes in calculus, linear algebra, differential equations, calculus-based physics, and engineering or physics courses. The program is intended for those who majored in engineering, science, mathematics, physics, chemistry, or physical sciences. Applicants submit unofficial transcripts, references, a personal statement, and (preferred) GRE scores of Verbal – 157, Quantitative – 158, and Analytical writing – 4.5 on the new GRE test. Also note, the FAQ page indicates applications are screened for qualities like motivation, diversity, the ability to overcome hurdles, prior employment, and demonstrable leadership. 
MAE Master's of Engineering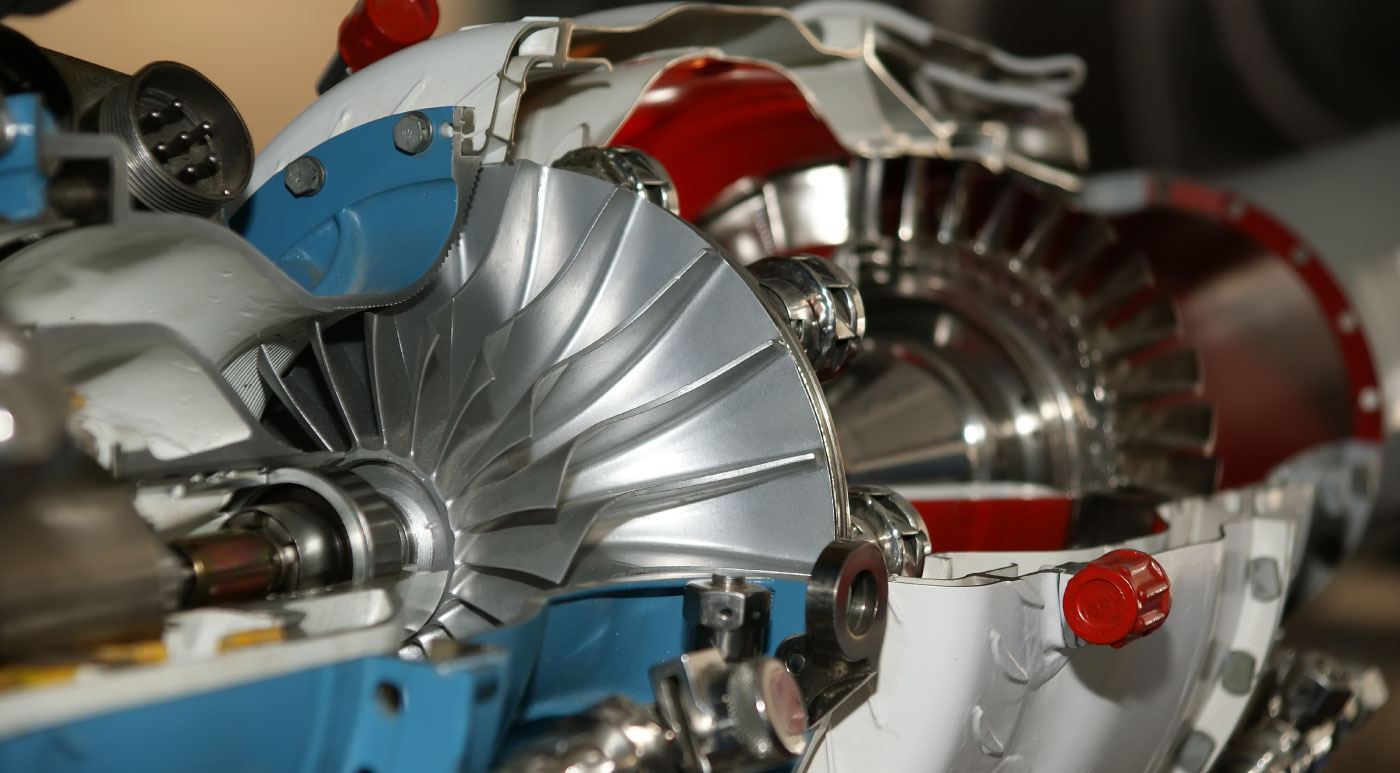 The University of Virginia (UVA) in Charlottesville is a pioneer in distance education, with 35 years devoted to increasing accessibility to programs. This includes graduate offerings such as the 30-credit hour, online Master of Engineering in mechanical and aerospace engineering (MAE). Offered through Virginia Engineering Online, classes are taught by seasoned faculty and feature the same content given to on-campus students. 
The curriculum requires 30 semester hours of coursework, half of which must be done through UVA. At least 18 hours of MAE classes are needed, with students maintaining at least a "C" grade. Up to six MAE credits can be taken at the 5000-level, and up to nine in total, with remaining classes above that level. A mandatory research seminar (MAE 7510) is also needed, but there's no thesis requirement. Online classes include: 
Engineering Mathematics 
Finite Element Analysis
Linear State Space Systems
Mechanical Vibrations
Multibody Mechanical Systems
Statistics for Engineers and Scientists
Turbulence & Multiphase Flow
Not all online classes are offered each term. Program advisors can assist with mapping out the plan of study, based on requirements and availability. Virginia Engineering Online classes are live-streamed, allowing for synchronous viewing, but might be watched later if needed. MAE students are also required to turn in three assessments prior to graduation:  
A Plan of Study Assessment, used to assess how well students meet prerequisites, depth, and breadth of study requirements, and again after completion of studies to ensure performance criteria were met. 
An Engineering Analysis Assessment, used for scoring how well students define problems, evaluate criteria, develop analysis models, articulate assumptions, and execute solutions while taking uncertainties into consideration. It also measures quality of writing and the level of difficulty in solving problems.  
A Technical Writing Assessment, used to score how well-structured papers are, whether introductions are well stated and if the technical exposition is clear, and whether papers adhere to style and length conventions. It also assesses summaries and any figures and tables included. 
VEO adds more flexibility to its program via partnership with the Commonwealth Graduate Engineering Program (CGEP). The agreement lets busy students take and apply half their credits from other CGEP institutions (like George Mason University, Old Dominion University, Virginia Commonwealth University, and Virginia Tech) to their UVA degree. This helps expedite degree completion in cases where a student was waiting for a class, but they were able to find a comparable class at one of the partner locations. Note, the transfer of credits should be submitted well in advance of graduation. 
The American Society for Engineering Education lists University of Virginia No. 1 in U.S. Public Engineering Schools. Admission requirements include submission of official transcripts, a bachelor's in engineering or similar major, a 3.0 or higher GPA on the last 60 hours of classes, three letters of recommendation, and optional GRE scores. Note for foreign national applicants: this program does not meet full-time study requirements for F-1 or J-1 visas. The university's International Studies Office can offer further assistance to prospective applicants. 
MS in Aerospace Engineering
With over $221 million in funding for 2018, the Grainger College of Engineering at the University of Illinois at Urbana-Champaign is a literal behemoth of leading-edge research. Through its extensive network of stakeholders, which include the Department of Defense, the National Science Foundation, and the Department of Homeland Security, the college keeps ahead of the research curve while fulfilling its mission to train future leaders of industry. Its Department of Aerospace Engineering paves the way for graduate students seeking to complete a coursework-only online Master of Science in aerospace engineering, empowering them to transition into higher positions within their current field of employment. 
Taught by an acclaimed faculty core, Grainger Engineering Online's challenging curriculum is crafted to ensure students receive a comprehensive foundation through core classes in Fluid Mechanics, Solid Mechanics and Materials, and Dynamics and Controls. Students have an option to add specializations in: 
Aerodynamics
Aerospace Control
Combustion/propulsion
Dynamical systems
Fluid mechanics
Orbital mechanics
Solid mechanics and materials
Spacecraft
Structural mechanics
Illinois online and on-campus students are taught the same content with the same assignments and exams. On-campus students are not typically allowed to enroll in online classes, though. Online part-time students may take as long as five years to complete requirements. To apply, students need a bachelor's—preferably with a major in engineering, mathematics, or physical sciences—and a minimum 3.0 GPA in the last two years of coursework. Three letters of reference, a statement of purpose, and GRE scores are also needed, along with proof of English proficiency for non-native speakers.  
In addition to the Master of Science, Grainger also offers its customizable professional Master of Engineering in aerospace systems engineering online. This 32-credit program can be finished in as little as a year and a half (or potentially even less) and covers topics like aerodynamics, structural design, material science, electrical system design, control system design, space systems design, and aerospace vehicle design. The Master of Engineering option is less generalized and more keenly focused on career acceleration for working students. 
Applicants to the online Master of Engineering in aerospace systems engineering program have similar requirements, but with some differences. They should hold a degree in natural sciences or engineering, and possess a technical foundation suitable for grad-level work. To be competitive, it's suggested to have GRE Quantitative scores in the 80th percentile. Applicants also submit a resume and will be screened for their written communication skills. 
The University of Illinois ranks No. 9 in Best Online Master's in Engineering Programs for 2020 by U.S. News & World Report and No. 7 for the Best Aerospace, Aeronautical, and Astronautical Engineering Schools in a tie. Grainger has a range of aerospace student organizations to participate in, like the American Institute of Aeronautics and Astronautics, Design/Build/Fly, Aerospace Outreach, Illinois Robotics in Space, Illinois Space Society, Satellite Development Organization, and more. Engineering groups include Tau Beta Pi Honor Society, and chapters for the National Society of Black Engineers, Society of Hispanic Professional Engineers, and Society of Women Engineers. 
Aerospace Engineering, MSAE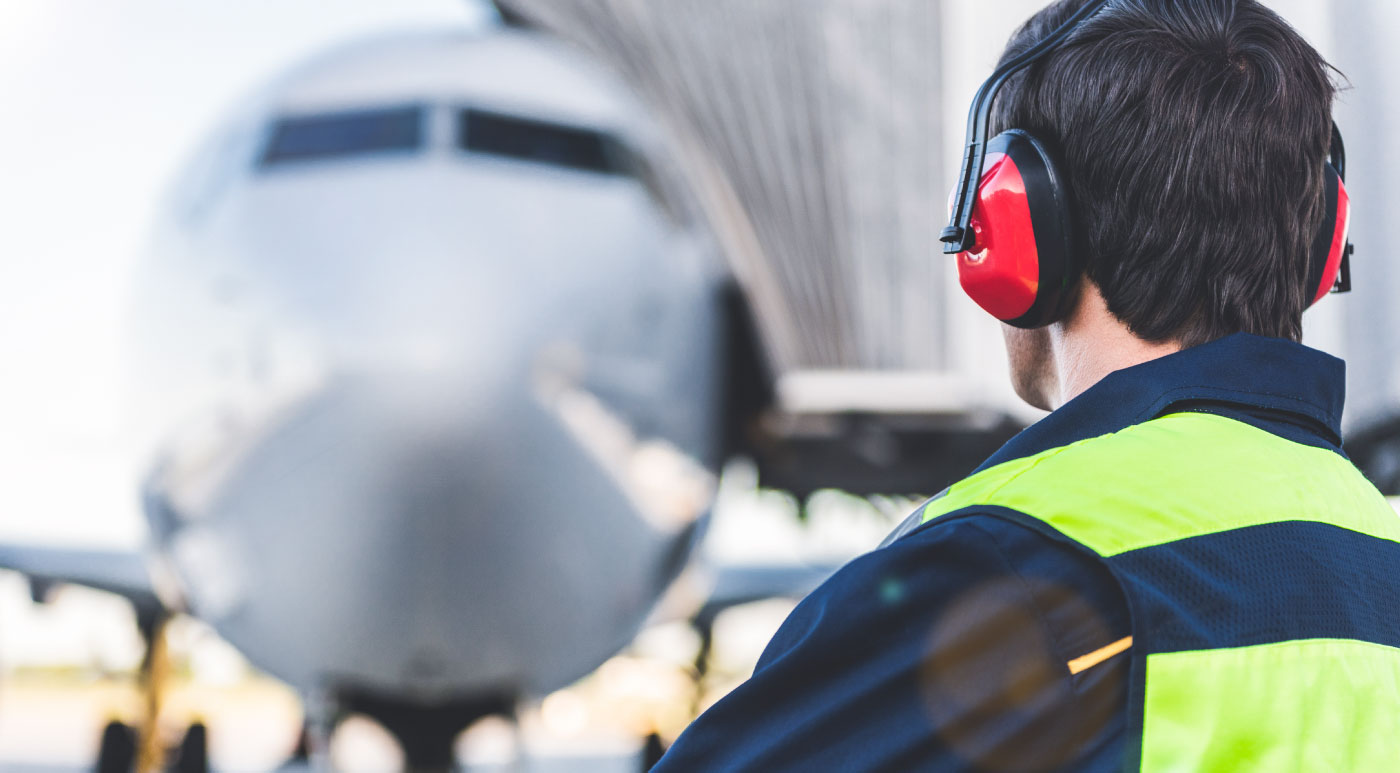 The University of Central Florida in sun-drenched downtown Orlando was founded in 1963 to provide support for America's space mission at Kennedy Space Center and Cape Canaveral. As a space-grant university with a focus on research, it may come as a surprise that UCF was named by Forbes as one of the country's most affordable public schools. Featuring an iconic Pegasus logo and a "vision of limitless possibilities" UCF is clearly a school worth considering for anyone who dreams of working in the aerospace industry. 
In order to make its stellar grad programs even more attractive, UCF offers many programs online, including its 30-credit hour Master of Science in aerospace engineering (MSAE). This program is designed to teach graduates the skills needed to work on aircraft, spacecraft, and satellite design and to impact decision-making in regards to related projects. Post-graduation career opportunities include positions like aerospace engineer, compliance officer, spacecraft designer, and other engineering roles in maintenance, manufacturing, materials, and mechanics. 
Since its inception as a technological university, UCF has always been devoted to practical student outcomes when it comes to careers and meeting the needs of employers. In fact, per the program's site, UCF's Department of Mechanical and Aerospace Engineering is the top supplier of aerospace grads to the industry. That's one reason why it's online program comes in two specialized tracks—the MSAE Space Systems Design and Engineering Track or Thermofluid Aerodynamic Systems Design and Engineering Track, each listed separately in the course catalog. For current UFC bachelor's students, there's even an Accelerated BS to MSAE Track to help expedite graduation and entry into the workforce. 
MSAE students must complete and seek advisor approval of their plan of study by their ninth semester hour. Program requirements include 30 total credit hours, of which 12 come from a required core, six from the specialization track, plus up to nine elective credits. Elective options include: 
Adaptive Control 
Advanced Vibrational Systems 
Continuum Mechanics 
Convection Heat Transfer
Guidance, Navigation, and Control 
Intermediate Fluid Mechanics
Radiation Heat Transfer
Satellite Remote Sensing
Space Environment and Payload Instrumentation 
Students can elect to complete a thesis or non-thesis route. For the latter, research coursework will substitute for the six credits of thesis work. There's also a mandatory, zero-credit Department Graduate Seminar. This program is designed for those with a strong relevant background, but in some cases students can take prerequisite courses to build the necessary foundation, with classes such as: 
Differential Equations
Flight Mechanics 
High-Speed Aerodynamics
Modeling Methods in Mechanical 
Spacecraft Attitude Dynamics
The department utilized $6.5 million in research funding from 2018-2019, in areas related to aerospace engineering, aerodynamics, control and dynamics, propulsion, structures and materials, and systems design and optimization. To apply to UCF's MSAE program, students need an accredited bachelor's in aerospace engineering or a related field, with a minimum 3.0 GPA on at least the last 60 semester hours. Additional requirements listed include a resume, statement of objectives, and GRE scores. Those holding foreign degrees need a credential evaluation and GPA calculation. 
Master of Engineering in Aerospace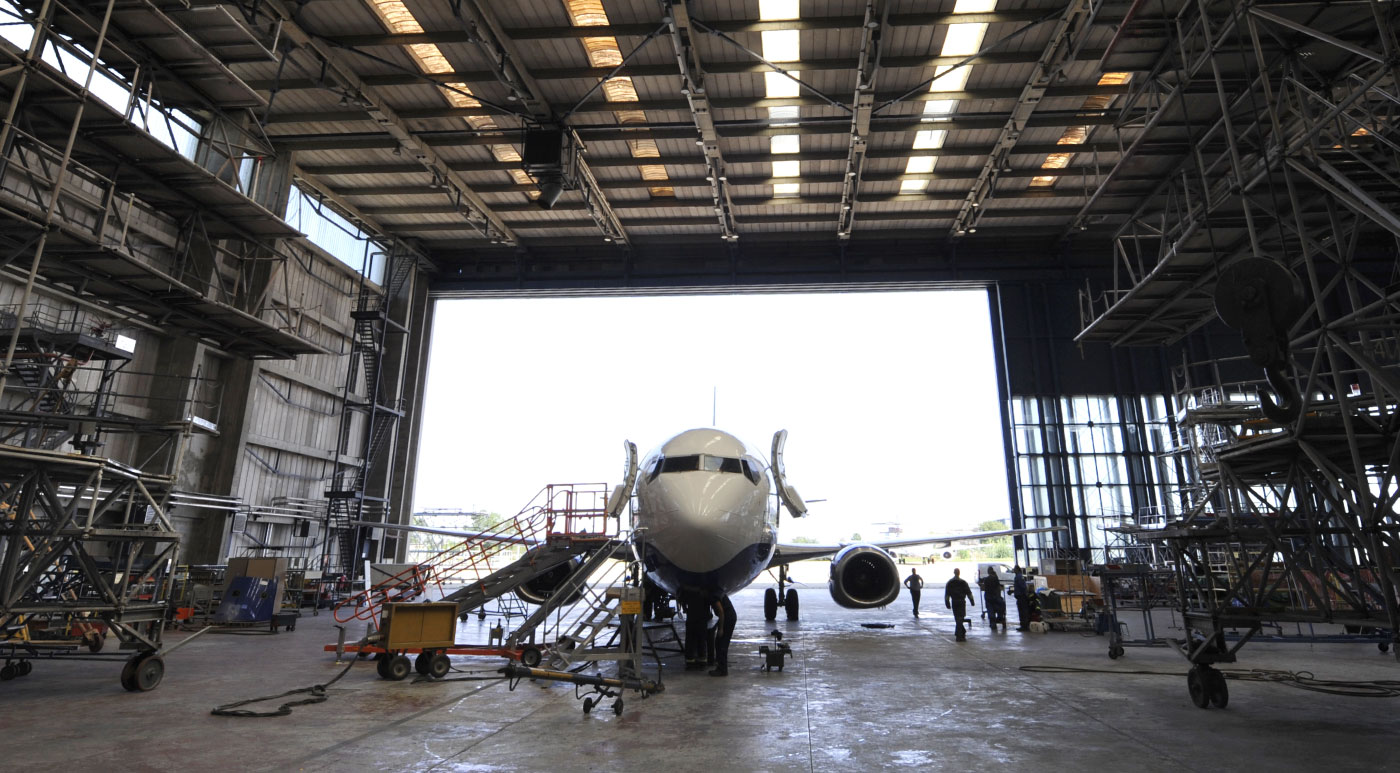 Texas A&M has always been big on engineering, with its first department opening in 1880, and supporting war efforts during WWI and again in WWII. Today, TAMU continues to meet the needs of industry and defense employers through its Department of Aerospace Engineering which has crafted a robust 30-credit hour online Master of Engineering in aerospace. The program has the same curriculum as on-campus, and Engineering Online notes that their degrees do not actually list the word "online" on them. 
Online course content is generally accessed asynchronously. Up to 12 credit hours will be outside of the aerospace field, with the rest focused on aerospace topics like dynamics and control, aerodynamics, fluid mechanics, materials, and more. Graduates of the program have gone on to work for top companies and agencies such as NASA, Boeing, Lockheed Martin, and other titans of industry as well as taking positions in sectors like energy, electronics, IT, and research. 
The program takes advising very seriously and assigns an advisory committee with a member of the graduate faculty included. The committee's role is to ensure positive student outcomes, by reviewing the degree plan, projects, and exams, along with providing counseling services. Applicants should hold an aerospace or related bachelor's degree but those without sufficient backgrounds may be able to take prerequisite classes to get up to speed, and an advisor can assist with that, too. 
Students must determine their plan of study around tracks in dynamics & control, aerodynamics & propulsion, or materials and structures. The program has no final comprehensive exam for those doing the non-thesis online route. There are extensive rules related to the transfer of credits from other institutions, but in general, it's possible to do. 
Graduate applications are submitted via EngineeringCAS. Students seeking admittance to TAMU's online Master of Engineering in aerospace program will submit transcripts showing a minimum 3.0 GPA, GRE scores, details of any work experience or internships related to the field, a list of pertinent publications, a resume, online recommendation letters, and a statement of purpose. International students should pay close attention to English proficiency requirements, as outlined in the additional guidelines for international applicants section.
The program further notes that special attention is paid to GRE scores and the applicant's ability to contribute to the program. On the application materials students must specify which aerospace engineering option they are interested in and their reasons why. They must also explain their method of funding. 
U.S. News & World Report ranks Texas A&M as No. 15 in Best Engineering Schools and No. 10 in a tie for Aerospace, Aeronautical, and Astronautical Engineering programs. It also came in at No. 7 (tie) in the nation for Best Online Master's in Engineering Programs. The College of Engineering recently won the Bronze Award from the American Society for Engineering Education Diversity Recognition Program, in recognition of its excellence in inclusivity and support for underrepresented student populations. 
OTHER NOTABLE PROGRAMS
#11. Auburn University
Location: Auburn, Alabama
Degree: Master of Science – Aerospace Engineering
Net Price:$23,205
#12. Missouri University of Science and Technology
Location: Rollo, Missouri
Degree: Master of Education in Aerospace Engineering
Net Price: $13,994
#13. Mississippi State University
Location: Mississippi State, Mississippi
Degree: Master of Science in Aerospace Engineering
Net Price: $16,670
#14. Purdue University
Location: West Lafayette, Indiana
Degree: Master of Aeronautics and Astronautics Aerospace Engineering Program (MSAA)
Net Price: $11,898
#15. University of Washington
Location: Seattle, Washington
Degree: Master of Aerospace Engineering (MAE)
Net Price: $8,346
#16. University of Southern California
Location: Columbia, South California
Degree: MS&ME in Aerospace Engineering
Net Price:$36,161
#17. Old Dominion University
Location: Norfolk, Virginia
Degree: MS&ME in Aerospace Engineering
Net Price: $15,917
#18. University of Colorado – Colorado Springs
Location: Colorado Springs, Colorado
Degree: Master of Engineering in Space Operations
Net Price: $15,645
#19. Embry Riddle Aeronautical University
Location: Daytona Beach, Florida
Degree: Master of Science in Aerospace Engineering
Net Price:$18,922