Ready to find your ideal master's program?
www.mastersprogramsguide.com is an advertising-supported site. Featured or trusted partner programs and all school search, finder, or match results are for schools that compensate us. This compensation does not influence our school rankings, resource guides, or other editorially-independent information published on this site.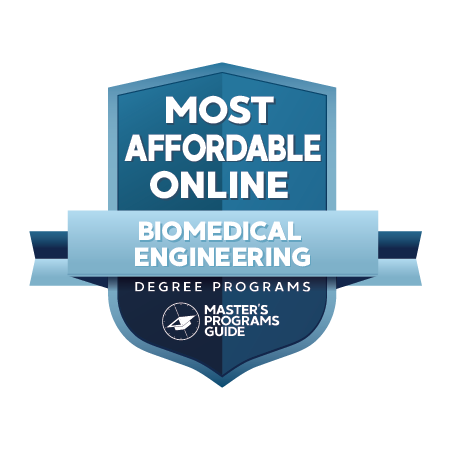 The Bureau of Labor Statistics, managed by the Department of Labor (DOL), notes there are nearly 20,000 biomedical engineering jobs in the United States (as of May 2018), in fields like navigational, measuring, electromedical, and control instruments manufacturing; research and development; medical equipment manufacturing; healthcare; and educational sectors. DOL also runs CareerOneStop, a career resource that pulls data from multiple sources such as the National Labor Exchange, Career Building, America's Job Exchange, and Indeed.com. This site lists over 41,000 training programs for bioengineering and biomedical engineering training programs. 
Clearly there's no shortage of employment opportunities as well as programs to train workers to get those jobs. That said, 48% of workers in the field start out with a bachelor's while 26% hold a master's (and 9% a doctorate). Those possessing graduate degrees are able to fill critical gaps in jobs that require advanced skills and increased responsibilities. Multidisciplinary in nature, this field requires putting knowledge of engineering, biology, and biomechanical principles to work in order to create and test systems and products ranging from artificial organs to prostheses, and a variety of health-related systems.
Among other traits, a deep understanding of engineering and technology, computers and electronics, math, design, biology, and physics are all necessary to be successful. Biomedical engineers also have to be active listeners, decision-makers, and critical thinkers able to solve complicated problems. DataUSA lists several statistics related to bioengineering & biomedical engineering, such as 10,652 total degrees awarded, an average wage of $111,636, and a count of 4.48 million people in their overview of the global workforce and related careers. 
Average employee age is cited as 43.1, and 56.5% of the workers are male. As a sample of the diversity of degree-seekers, out of all the master's degrees awarded in bioengineering & biomedical engineering, 620 were conferred to Caucasian males, 408 to non-resident alien females, and 400 to non-resident alien males. The most common countries of origin for international students were India, China, and Mexico, while the highest relative numbers were students from India, Libya, and the United Arab Emirates. 
Biomedical engineers need professional engineering (PE) licensure in some states and situations, even after graduating with their master's. This licensure involves passing two exams—Fundamentals of Engineering and Principles and Practice of Engineering—which are not part of the graduate degree and, again, not always required but are recommended. Benefits of PE licensure include documented proof of competency, the public authority to sign drawings, the potential for increased salary, and extra opportunities for work, especially when it comes to federal and state agencies. 
According to Forbes, biomedical engineering is the No. 1 best college major for students to spend their time and money on. If all the above is enough to convince you a graduate degree in this field is well worth pursuing, then let's explore a few application and admissions topics before we delve into our list of the best affordable online master's in biomedical engineering. 
See Also: 10 Best Master's in Industrial Engineering
Common Application and Admission Questions
Roughly half the employees in the biomedical engineering field hold a bachelor's, yet many positions require advanced degrees to get promoted or hired. Not every worker can afford to quit their existing job or put their life on hold to go back to school, though. That's why online programs are an ideal solution for many would-be grad students who want to return but need a more flexible way to do so. 
Applying to an online program is essentially the same as for on-campus. There're a few differences, depending on the university and program, but by and large, the process is the same. In some cases, you'll need to be accepted by both the program and the institution's graduate school, so take note since there's extra work involved. Each program offers a slightly different degree, with its own focus areas and each thus has unique prerequisite requirements you must meet to be eligible. 
As you review programs, pay attention to such details to ensure your undergraduate major, as well as coursework, meets the stated requirements. Otherwise, you could end up having your application rejected out of hand, or be asked to take make-up classes to gain the foundation necessary for advanced classes laying ahead. Most programs list a general requirement of a minimum cumulative 3.0 GPA for the bachelor's (or at least on the last 60 credit hours of it). Meeting minimums, however, isn't a promise of acceptance even if all other application materials look great. 
Browse through our list of the best and most affordable online programs and you'll notice some big names sprinkled into the mix. A few have historically low rates of admission and they wish to maintain that high standard for distance learners, too. Don't make the rookie mistake of assuming an online program is going to be easier to get into. Hard data on online graduate admission rates is tough to come by for some schools, so never take anything for granted. 
Nearly every online program shares one attribute: they're made for working students and can be taken part-time. This means the admissions review board will take special note of your resume or CV, to see how your work aligns with their program objectives. Some schools place more emphasis on the resume than others, but read up on what they ask for and tailor your resume to match. If, for instance, they expect a year of work experience related to the field, be clear in your resume how your specific career background meets those criteria. 
There's a good bit of self-marketing involved with applying to these programs, and your statement of purpose is the best vehicle for that. Use it to demonstrate your commitment to contributing to the program you're applying to, and reveal how that specific degree will help you reach your professional goals after graduation and contribute to the greater good. It's also always wise to utilize an editor who can help massage your written content and check for clarity and errors. 
See Also: Best Online Masters in Chemical Engineering
What About Financial Aid & Scholarships?
Graduate school isn't cheap, even if classes are taken online. Even the most affordable degree will set a student back several thousand dollars. Still, a master's is a good investment, especially for those majoring in Biomedical Engineering. When funding is a problem students need to look into every financial aid and scholarship opportunity out there.  The "go-to" for undergraduates is Federal Student Aid, but federal grants are rarely for graduates. 
There are a few exceptions, such as Fulbright Grants and TEACH Grants, but by-and-large these won't apply to students in this major. The main federal aid option left is to take out a loan. The trouble there is that the student assumes debt they'll have to pay back later. The return on investment for a master's is usually worth it, though, and a loan allows students to go now and pay later by deferring payments until after graduation. 
Rules for taking out unsubsidized federal loans are governed by the William D. Ford Federal Direct Loan Program. Designed to help students get the funding they need without racking up additional debt due to high-interest rates, these loans are usually a better bargain than ones from banks and private lenders. It never hurts to shop around, but most students come back to Uncle Sam when it's time to borrow money. 
Direct loans aren't based on financial need and go as high as $20,500 a year. If related college costs exceed that, a Direct PLUS loan can be taken to increase the borrowed amount. Note that students with more than one loan can take a consolidated loan so there's just one monthly payment. The application process involves Free Application for Federal Student Aid as if applying for a grant. 
Scholarships are obviously the funding method of choice for those who can acquire them. Dozens of state-specific, private, and professional organization scholarships exist for students studying biomedical engineering. While some offer just ~$1,000, it's a good idea to apply to as many as possible. Smaller funding can add up quickly and usually there are no restrictions on receiving money from multiple scholarships. Pay attention to application deadlines and consider prioritizing the ones that pay the most, as well as those you're most likely to get based on qualifications and other factors.  
Universities offer their own scholarships, as do specific departments, so don't gloss over those.  Comb through those financial aid sections and contact them with questions. There aren't usually chances to apply for a graduate teaching assistantship or research assistantship since these are online programs. For students living near the campus of the program they attend, however, it's worth inquiring about. Lastly, military and veteran students (and their eligible dependents) have additional options to help cover tuition and fees. The GI Bill, managed through Veterans Affairs, is an amazing benefit but can be complicated to understand. That's why many schools have their own military assistance section, with specialists who can help navigate the paperwork. 
How Much Can I Make With a Master's in Biomedical Engineering?
So let's get to the good stuff—how much can someone with a master's degree in biomedical engineering earn? The largest variable in that equation is going to be the exact job title one holds, with other factors being the company, agency, or institution one works for, the geographic location, and the total number of years of experience. Holding professional engineering licensure can also impact salaries.  
Mendeley lists a few of the sub-disciplines, such as biomedical electronics, biomechatronics, bioinstrumentation, bionics, computational biology, cellular, tissue and genetic engineering, medical imaging, rehabilitation engineering, neural engineering…the list goes on. In general, according to the Bureau of Labor Statistics' (BLS) Occupational Outlook Handbook, the median salary is $88,550 (as of May 2018) with the lowest 10% making under $51,890 and the highest bringing home over $144,350. That's a vast difference, but BLS doesn't break these wages down by the highest level of education the employees obtained. Still, it's safe to assume those high-end salaries are for workers with graduate degrees who are sitting in top positions. 
Compared to the median wage of $93,080 for the broad category of "engineers," biomedical engineers come in ~$4,500 a year behind. However, the median in some disciplines is much higher. For instance, those working in "navigational, measuring, electromedical, and control instruments manufacturing" have a median income of $101,960. Workers in R&D can average $93,250, while those manufacturing medical equipment have a median income of $83,450. 
BLS lists more related fields and salary reports for the following: 
Popular career websites like Glassdoor and Payscale offer us an inside look by taking inputs directly from workers in the field to arrive at some aggregate statistics. Glassdoor allows users to filter fetched results based on variables like company size (number of employees), years of experience, and industry. For instance, based on 1,047 salaries, a Biomedical Engineer with 7-to-9 years of experience, working for a biotech & pharmaceuticals company that employs between 501-to-1,000 workers has an average base pay of $73,443 a year. On the higher end of that same spectrum, they might make $95,000, not counting additional compensation between $504 up to $12,561. 
Additional sections of the site can filter simply by the employer. For instance, filtering by employer and listing results with the highest salaries first, the top of the list for job and company combination is senior biomedical software engineer working for Integrated Systems Management. The reported income is $242,000 to $264,000. Clearly, this is a field with high-income potential for those near the top. Another Glassdoor sample is from a biomedical engineer (director product quality) working for Intuitive Surgical, with a reported income between $201,000 to $215,000. Other salaries for related jobs include the medical device sector ($99,000), clinical engineer ($66,000), and biomechanical engineer ($66,000). 
What Are the Best Affordable Online Master's in Biomedical Engineering?
We know that you have educational goals that you're itching to pursue, but you may not know where to start. The editors of Master's Programs Guide utilize a unique ranking methodology based on the following five aspects:
25% Overall Degree Affordability: Average cost of undergraduate and graduate tuition per school
25% Graduation Rate: Number of students who start at the university and actually finish there
20% Earnings Potential: Average mid-career salary of school alumni
20% Selectivity: The number of students who apply versus the number who actually get accepted
10% Online Graduate Offerings: The number of programs offered online in each department
At Master's Programs Guide, we strive to do our best to guide you and your family toward a fruitful academic career. The pursuit of knowledge is a noble one, and we want to help you reach your goals.
Check out our ranking of the best affordable online master's in biomedical engineering!
Master of Engineering (M.E.) – Biomedical Engineering Specialization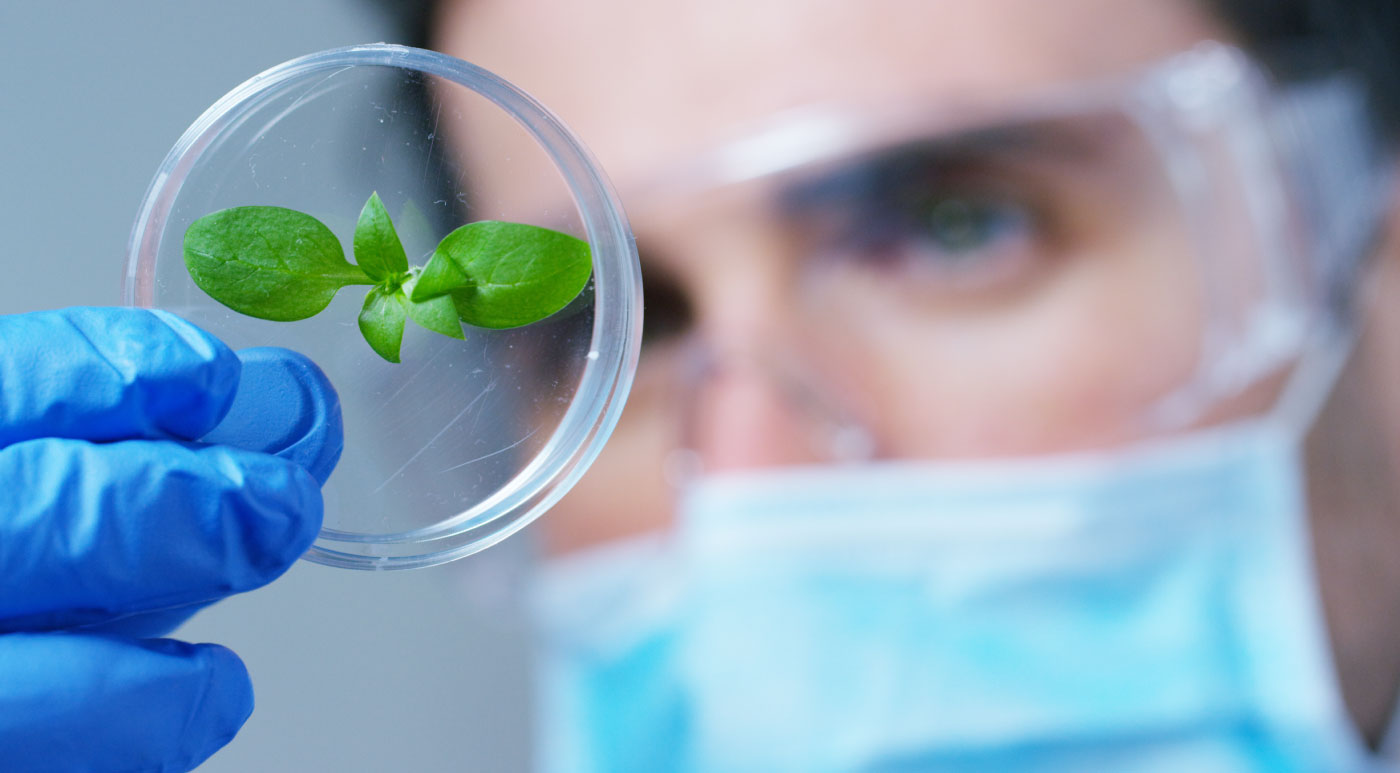 When it comes to effectively combining top-of-the-line graduate education with the flexibility of online delivery, it's tough to beat Colorado State University. Its transdisciplinary online Master of Engineering with a biomedical engineering specialization is taught by experts who know which skills the healthcare industry needs right now. The 30-credit hour program is coursework only and customizable, allowing students to pick electives most suitable for their specific career and goals. Specific areas of extra focus include biomechanics, materials, and tissue.
The program of study, instructed by faculty from CSU's School of Biomedical Engineering, features a required 7-credit core and 12 credit hours of foundation work on a specific area of interest, followed by up to 8 depth credits and a breadth class. Core and foundation classes include: 
Bioengineering 
Bio-Inspired Surfaces 
Biological Physics 
Cell/Tissue Engineering 
Material Issues in Mechanical Design 
Materials Engineering 
Quantitative Systems Physiology 
Structure and Function of Biomaterials 
The depth and breadth listing contains classes such as: 
Advanced/Additive Manufacturing Engineering 
Advanced Composite Materials 
Biomedical Signal and Image Processing 
Biomedical Signal Processing
Cardiovascular Biomechanics 
Design and Data Analysis for Researchers II 
Mathematical Statistics with Applications 
Nonparametric Methods
The Biomedical Engineering curriculum is kept current and relevant thanks to ongoing input from the department's knowledgeable advisory board. Students will have regular access to faculty, through online discussion boards, email correspondence, and general office hours. For planning purposes, CSU recommends between 9 to 12 hours of expected workload per 3-credit hour class, with significant time spent on reviewing lectures, working on assignments and papers, reading assigned texts, engaging with student peers, and studying for exams. 
Test proctoring can be done via ProctorU, at the University Testing Center for those in the area of a campus, or through a local proctor such as a library, community college, or other suitable location. Most class content is available via Canvas, which is supported by most browsers. Distance learner students may need to download a free copy of Office 365 and Adobe Acrobat Reader, among meeting other basic computer and technical requirements. The program doesn't list an average time for completion since it varies depending on course load and prior experience.
Admission requirements for Colorado State's online Master of Engineering with a biomedical engineering specialization include official transcripts showing an accredited bachelor's degree (preferably a B.S. with a major in engineering, life or natural sciences). Students should have a minimum 3.0 GPA on engineering or life science classes and must have completed calculus 1-3, ordinary differential equations, physics 1 & 2, and life science classes. 
Additional materials to submit include three letters of recommendation, a resume, and a statement of purpose outlining prior work in the area, goals, and interests. GRE scores are optional. CSU welcomes international students, who may be required to submit TOEFL or IELTS scores (waiverable if they hold a bachelor's from an American institution). Minimum TOEFL paper-based test score – 550, Internet-based test – 80; minimum IELTS score is 6.5.
Master of Engineering (M.Eng.) in Bioengineering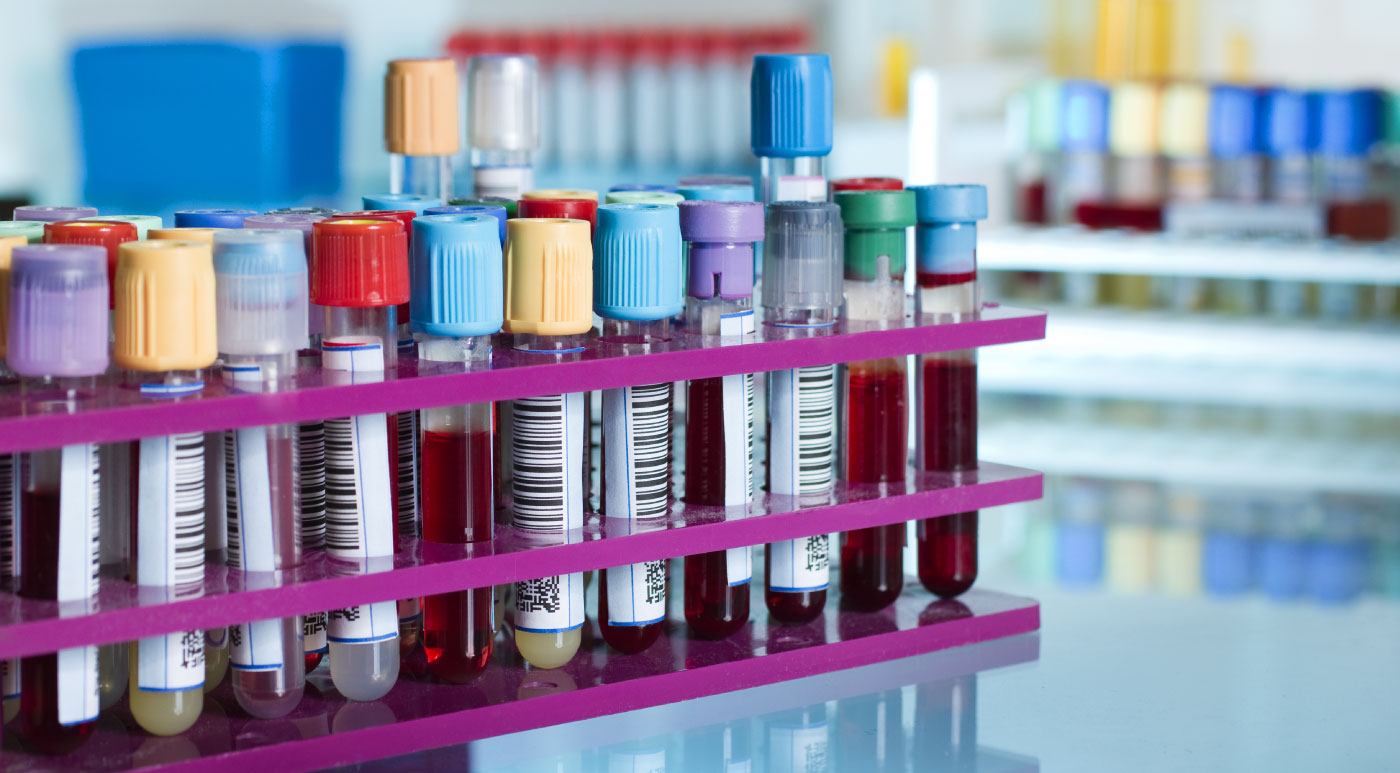 The University of Illinois at Urbana-Champaign teamed up two of their most prominent colleges to create a cutting-edge online professional master's that's perfect for busy workers ready to upgrade their careers or launch new ones. Through multidisciplinary collaboration between the College of Engineering and College of Business, Illinois' Master of Engineering in bioengineering can be completed via one of three challenging concentration tracks: bioinstrumentation, computational genomics, or general bioengineering. 
Tracks allow students to focus on topics most applicable to their careers. The bioinstrumentation track covers engineering concepts related to medical imaging technologies, microscopy, and biodetection. This option requires the completion of a group project tackling real-world issues presented by external partner institutions. Aspects of this complete product life-cycle project include analysis, design, prototyping, and testing. Coursework includes:
Biological Measurement I & II
Managing Business Operations 
Innovation and Introduction to Financial Decision Making
Team Project 
Electives and Seminars
The computational genomics track dives into gene expression, gene finding, genome annotation, sequence alignment, phylogenetic reconstruction, plus operational management techniques related to products and business processes. This option requires classes and work such as:
Algorithms, Statistics, and Modeling
High-throughout Genomics Data Analysis
Innovation and Introduction to Financial Decision Making 
Managing Business Operations 
Team project 
Electives and speaker series 
The third concentration track, general bioengineering, allows the greatest flexibility and customization. Students take: 
Innovation and Introduction to Financial Decision Making 
Managing Business Operations 
Team project 
Technical and general electives, plus seminar series 
Illinois' online classes may use Echo360, Skype, Blackboard, and/or Adobe Connect. Live lectures are recorded and viewable at one's leisure, however, online students follow the same schedule and meet the same assignment and exam due dates as on-campus attendees. Local area exam proctors are used after approval by the department. Depending on the course load, students can finish degree requirements in just five semesters but have up to five years. 
Illinois places great importance on preparing graduates for successful career outcomes. Potential job titles for grads include microfluidics engineer, systems engineer, biomedical project engineer, regulatory affairs specialist, research engineer, chemist, field clinical engineer, and others. A few of the companies alumni work for are US Med-Equip, Baxter, Harvard Medical School, Qualcomm, Phillips, Accenture, MedLine, Abbott, and Johnson & Johnson, as well as overseas institutions. U.S. News & World Report ranks the university No. 9 in Best Online Master's in Engineering Programs in the nation for 2020. 
Illinois' M.Eng. in bioengineering degree doesn't require a thesis and graduates receive diplomas identical to those given to on-campus students. Applicants must hold a 3.0 minimum GPA on the last half of coursework on their bachelor's degree. The undergraduate degree should ideally be in science or engineering (with knowledge of statistics, molecular genetics, and programming). Additional materials needed include three letters of reference, a statement of purpose, optional GRE scores, and English language proficiency exam scores (as applicable).  Note, the school reviews materials on a rolling basis and screens for proof of leadership potential, so keep that in mind when writing supplemental items. 
Master of Business and Science in Biomedical Engineering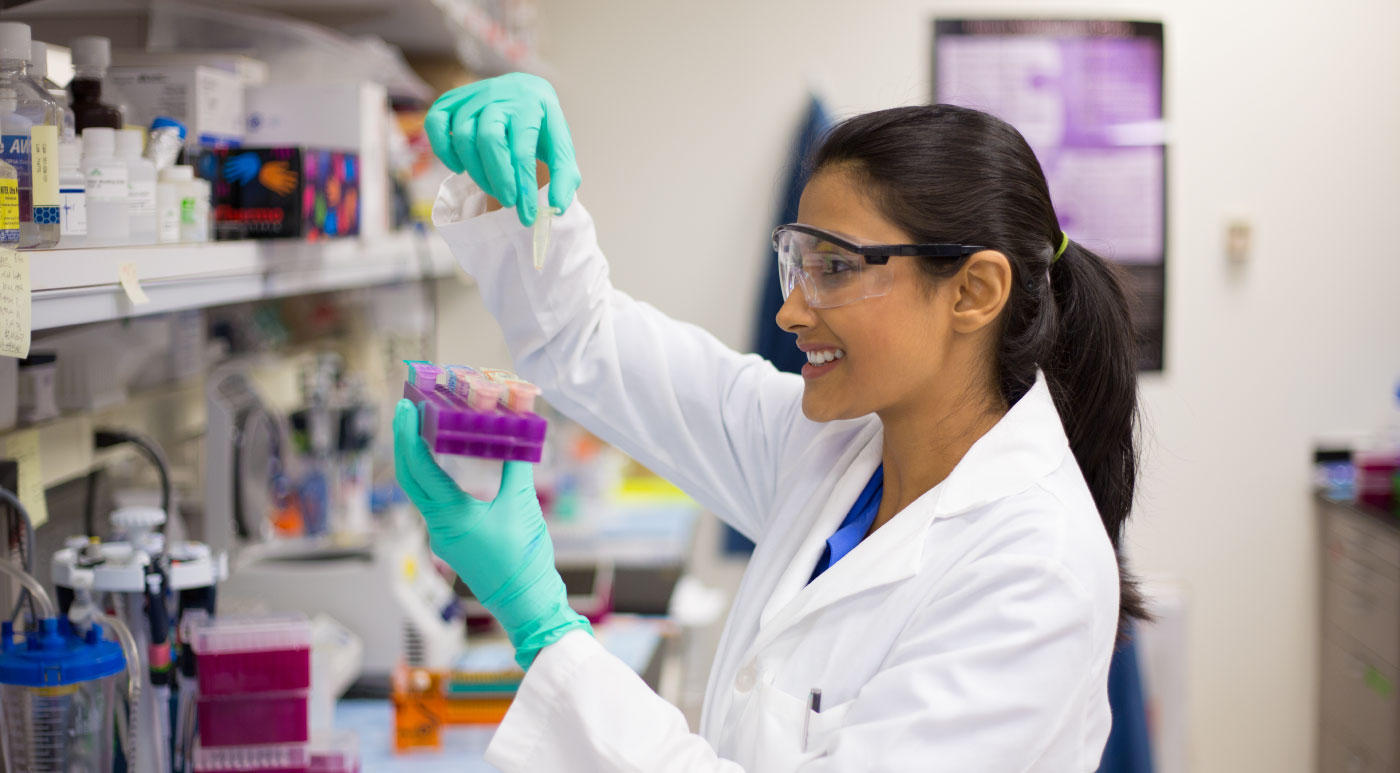 Although New Jersey's Rutgers University-New Brunswick isn't an Ivy League school, it is one of the nine original Colonial Colleges predating the American Revolution. Rutgers made the decision to be a public institution, which is fantastic for students looking for a top education with a less exorbitant price tag. Known for its business and medical programs, it has a Master of Business and Science in biomedical engineering (BME) which combines the best of both worlds into one flexible degree. 
Offered as a professional science master's, this degree is geared towards preparing investigators and practitioners with the latest knowledge and skills to put into use immediately upon graduation. As noted on the program's FAQ page, most job openings in this sector require business skills like budgeting, finance, and project management. However, first and foremost classes focus on biomedical topics, which include:
Biomaterials and tissue engineering
Biomechanics and rehabilitation engineering
Biomedical imaging
Computational bioengineering
Molecular, cellular, and nanosystems bioengineering
Physiologic systems and bioinstrumentation
The plan of study includes 24 credits of sciences plus 19 business-oriented credits. This program is not entirely online, so colloquium events must also be attended. The 24 credits for the BME concentration vary depending on prior undergraduate coursework. Students who took physiology before will take a BME core course, plus graduate math, graduate cell biology, and 15 credits of electives. Those who've not had physiology will take graduate Physiology, mammalian physiology, and 12 credits of electives. The business curriculum includes six classes from the following: 
Ethics in Science and Technology Management
Market Assessment and Analysis for Business and Science – Life Sciences 
Principles of Accounting and Finance for Science and Technology 
Principles of Communication and Professional Development 
Science and Technology Management Capstone
Two electives from project management, supply chain, or intellectual property (IP) topics
Most classes are at night, fitting into the schedule of working students. The program doesn't require a thesis, but there is a capstone that relies on a team-written paper and presentation. Not every course is available online, so students in the area are able to take advantage of the campus' proximity to numerous industry-related companies. Businesses abound locally and around the nation in this booming age of biomedical technology, making this degree perfect for those interested in a business-oriented healthcare profession with a solid job outlook. 
To apply, students will submit transcripts, GRE scores, two letters of recommendation, and a personal statement. Those without sufficient undergraduate preparatory coursework should expect to take prerequisite classes in relevant areas of chemistry and biology as well as highly-specific courses in various maths. Applicants with questions can contact a coordinator or program staff member for details. 
Rutgers ranks No. 62 in National Universities by U.S. News & World Report, and No. 22 in Top Public Schools nationwide for 2020. Rutgers also offers a fully online Master of Business & Science (MBS), plus MBS concentration options in drug discovery, analytics, global food technology, and personal care science (note, these distance education concentrations also have an on-site residency requirement). 
Master of Engineering in Bioengineering (MEBI)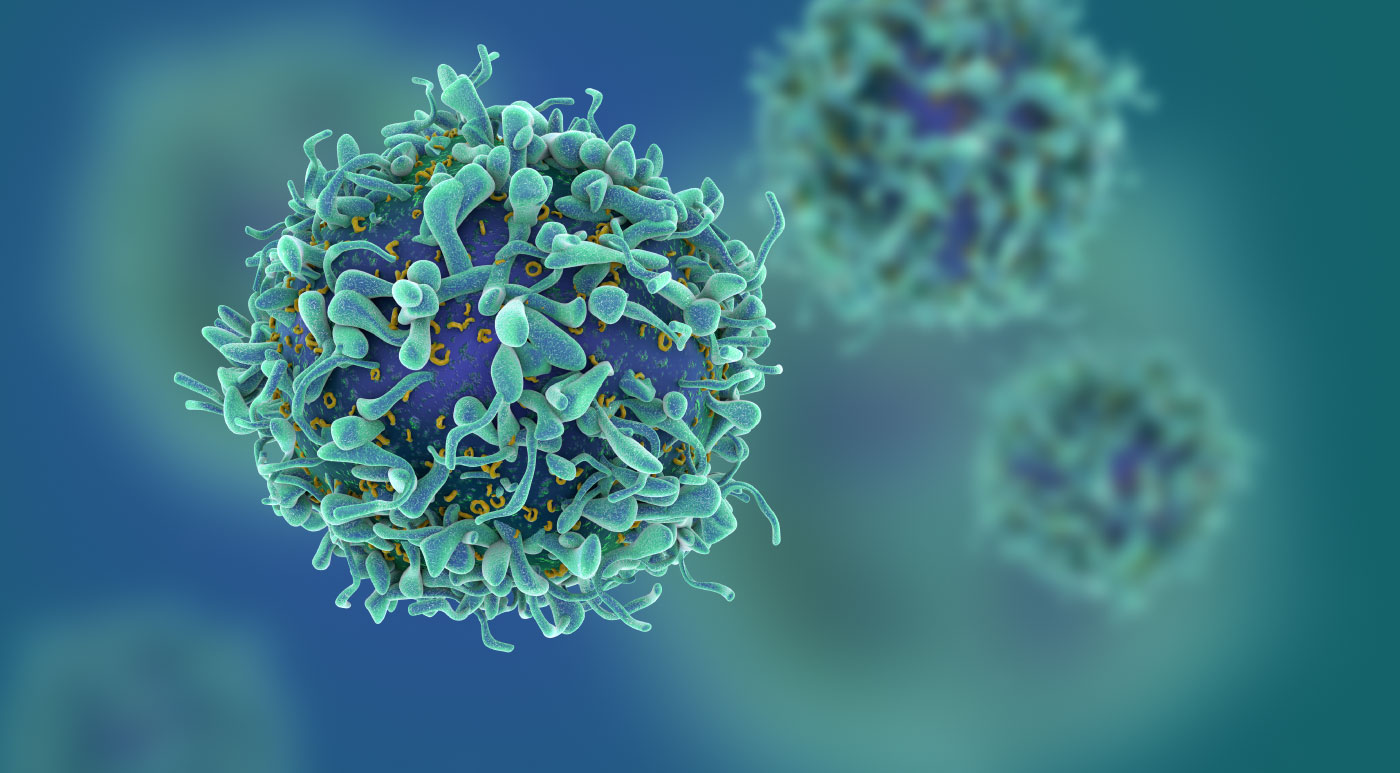 The Graduate School at University of Maryland in College Park has gone to great lengths to make as many of its 107 master's degrees available online as possible. With its reputation as a respected public research institution, students interested in earning a 30-credit hour Master of Engineering in bioengineering need look no further. This professional degree is fully online and taught using Clark School of Engineering's Distance Education Technology and Services (DETS). 
There is no research or thesis needed. Students will take just 10 courses, after filling out a plan of study worksheet for departmental review. Core classes are in Modeling of Biological Systems, Application of Biomaterials, and Biological Transport Phenomena. The remaining 21 credits can be taken from electives, letting students tailor their degree to fit their career needs (note, not every elective is offered each term). 
The program's course finder offers complete details for each class's objectives. Preapproved biomedical electives are:
Additive Manufacturing for Bioengineering Applications 
Application of Biomaterials 
Applications in Biopharmaceutical Engineering 
Applications of Bioinformatics
Applications of Tissue Engineering
Biosensor Techniques, Instrumentation, and Applications
Genome Editing and Synthetic Biology 
Other options include independent study, or technical, biological science, math, and engineering electives. Students can seek approval from an advisor to count non-approved electives towards their degree. DETS allows for both synchronous or asynchronous class attendance and uses discussion boards and a video chat feature that lets students have full access to faculty and peers. 
This degree was made for working students ready to learn new technologies that help patients with disabilities, combat disease, and improve population health in general through advanced understandings of pertinent engineering, biology, and medical practices. To keep things more affordable, University of Maryland's tuition rate for this online program is the same for residents and non-residents alike. However, the school does not offer assistantships or fellowship opportunities, as it might for on-campus attendees. 
University of Maryland has an amazing array of student services to offer support in all areas of student and academic life. New graduate students and international students are given additional aid to ensure their entry into the program is seamless and helps lay the foundation for success. The university is part of the Big Ten Academic Alliance which comes with benefits for grad students, including enhanced access to research and library materials. After graduation, the 100,000-person alumni & friends network is standing by with additional support opportunities available for years to come. 
General admissions requirements for University of Maryland's online Master of Engineering in bioengineering include submission of transcripts, a statement of purpose, and three letters of reference. For international students, the program notes that it's "not eligible for I-20 or DS-2019 issuance by the University of Maryland."  There are several program-specific criteria to meet, as well, but in summary, applicants should have a 3.0 GPA or higher on a bachelor's related to engineering, biology, chemistry, or physics, and must have taken specific courses in math, biology, chemistry, physics, and engineering, or else have finished sufficient coursework in bioengineering. 
Master of Science in Applied Biomedical Engineering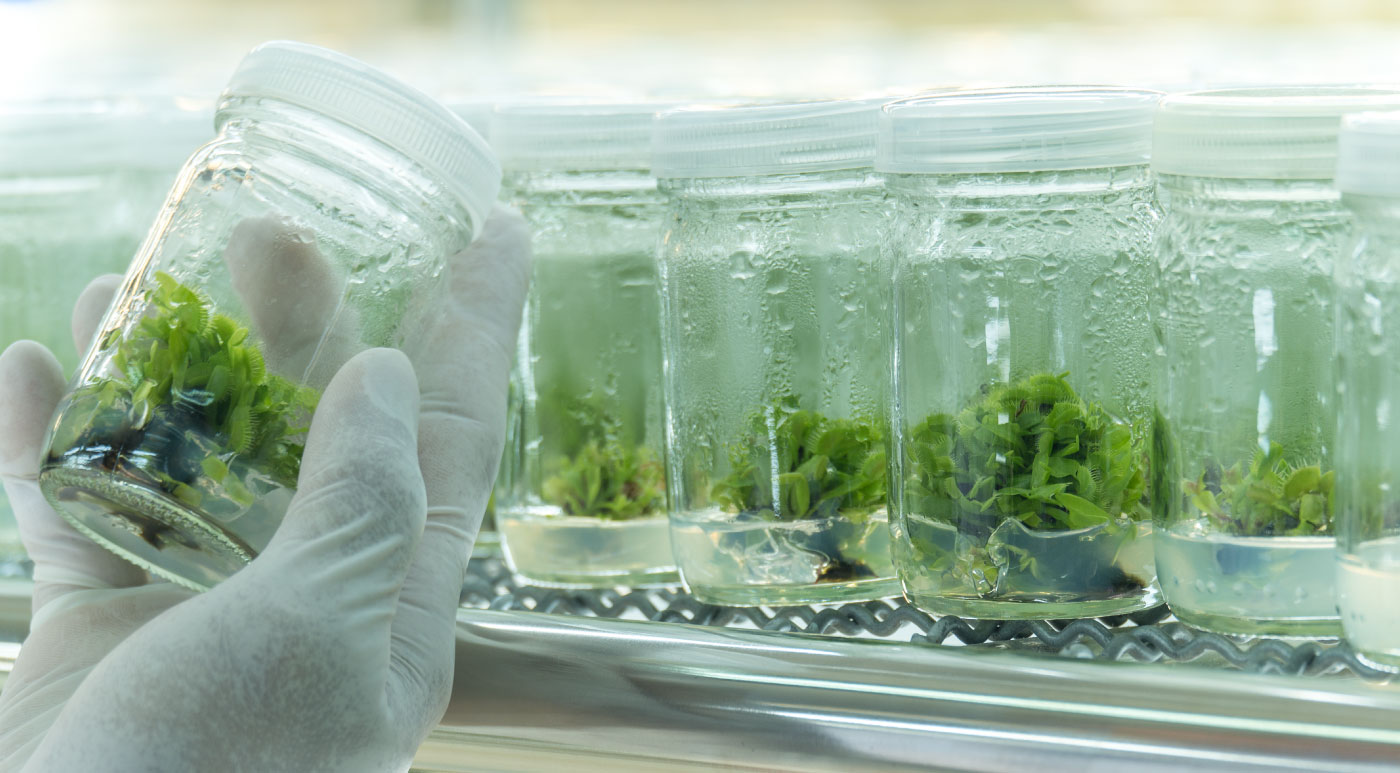 When it comes to the world of medicine, few universities are name-checked as frequently as Johns Hopkins. Its global research reputation has been hard-won, and its standards of excellence make earning a degree from this private university challenging but very rewarding. Students can earn a Master of Science in applied biomedical engineering on-campus or online, selecting from focus track options in imaging, instrumentation, or translational tissue engineering. 
Taught by acclaimed, highly-experienced faculty, courses offer students the practical lessons needed to be successful in a variety of professional careers. The program has several general and focus-specific outcomes that empower graduates with the necessary skills to use in their respective fields. This program requires completion of ten courses, including a core Biomedical Engineering Practice and Innovation that counts as one course and includes two weekend residencies on campus and at the Johns Hopkins Hospital in Baltimore, Maryland. 
The core plan of study also includes three more courses: 
Mathematical Methods for Applied Biomedical Engineering, or Math Methods for Engineers
Physiology for Applied Biomedical Engineering I & II
Prior to taking the core, prerequisite course requirements must be met for Signals and Systems, Molecular Biology, and General Applied Mathematics. The core is followed by a focus area class, chosen from lists for each of the three tracks—imaging, instrumentation, or translational tissue engineering. The focus area does not actually reflect on final transcripts, however. Lastly, four electives are selected from the dozens offered, such as: 
Bioentrepreneurship
Build-a-Genome
Cellular and Tissue Engineering Laboratory
Frontiers in Neuroengineering
Human-Robotics Interaction
Introduction to Brain-Computer Interfaces
Ionic Channels in Excitable Membranes
Psychophysiology
Systems Pharmacology and Personalized Medicine
Theoretical Neuroscience
Program advisors must approve all classes prior to enrolling. Note, not all classes are offered online every term, so students should refer to the schedule planner as they create their proposed plan of study. The program can be completed in three terms of study, however, part-time students can take up to five years, if necessary (transfer credits may be considered but are subject to a $440 charge per course). Interested students can learn more by viewing a prerecorded online information session. 
The Whiting School of Engineering's student demographics snapshot lists an average age of 28, a 26% female population, and 82% online enrollment. Out of over 490 faculty members, 300+ teach online courses. 53% of the student body is out-of-state, with 1% international. The school is accredited by the Middle States Commission on Higher Education and conferred 626 master's degrees and certificates as of the last year data was recorded. 
Admission requirements for admittance into Johns Hopkins' rigorous online Master of Science in applied biomedical engineering program include the successful completion of several prerequisites in math, physics, chemistry, and molecular biology. Applicants without the needed foundational work are still eligible for provisional acceptance. Professional background is also taken into consideration, as most students are practicing scientists themselves. Other general criteria are a 3.0 GPA or higher on the last half of undergraduate studies, transcripts, and optional GRE scores. 
Master of Science in Biomedical Engineering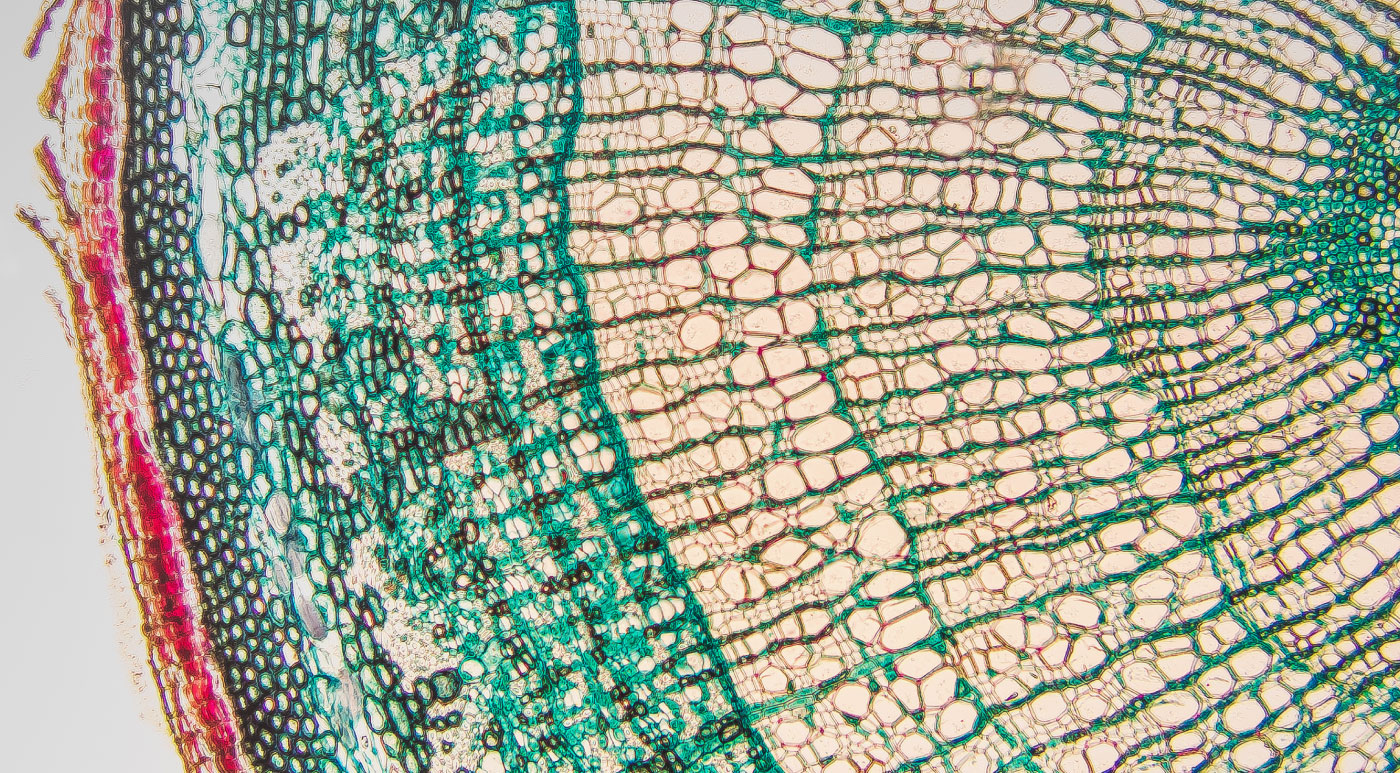 Located in bustling Los Angeles, the University of Southern California has been around since 1880, before the city even had electric lights or paved roads. Today it's a hub of technological innovation and cutting-edge science, offering several flexible graduate degrees online for working professionals to use as career boosters. The Master of Science in biomedical engineering, run by the USC Viterbi School of Engineering, is an interdisciplinary degree perfect for those already working—or ready to start working—in the medical technology field.
Requiring just 28 units, UCS's master's can be finished in under two years and allows for an optional thesis or a simply coursework only route. Blending physiology and engineering science, class lectures can be watched live or asynchronously. Online assignment and exam assistance is offered by the Instructional Support Center whenever needed. Some courses allow for blended delivery of content in which students can come to campus. 
The 28 units include 15 units of core coursework plus 13 units of electives. If a thesis is done, it may count in place of four elective units. 19 of the total units need to be 500-level or higher, and enrollees must satisfy the overall 3.0 GPA requirement to finish. Required courses are: 
Advanced Topics in Biomedical Systems
Advanced Studies of the Nervous System
Physiological Control Systems Units
Signal and Systems Analysis Units
Seminar in Bioengineering Units
USC's schedule of classes offers complete details on class online availability. Graduates of USC's biomedical engineering program are able to begin exciting roles of significant responsibility related to: 
Bioinstrumentation
Biomaterials
Biomechanics
Cellular, tissue, genetic, clinical and rehabilitation engineering
Drug design and delivery
Medical imaging
Orthopedic surgery
Pharmaceuticals
Systems physiology
USC has over 28,000 enrolled graduate/professional students, of which 55% are female. Diversity-wise, its demographics are impressive, with a student body comprised of 25.4% international students. The school is home to countless seasoned faculty members from around the world, including distinguished professors, Lifetime Achievement Award winners, MacArthur Fellows, National Academies members, and Nobel laureates. As an academic powerhouse in the region, USC's activities directly result in an over $8 billion impact on California's economy.  
The university is keen on helping students succeed even before arrival. Its tips for master's applicants is a handy resource to walk you through the process. General admissions materials include transcripts, GRE scores no older than five years, a resume, personal statement outlining goals and background, and three letters of recommendation. TOEFL or IELTS scores are needed for international applicants, but there are no minimum scores listed (note, in order to avoid possible English language prerequisite courses, a TOEFL Internet-based score of 90 or IELTS of 6.5 may be advised). 
The University of Southern California is ranked in a tie for No. 22 in National Universities and tied again for No. 4 in Best Online Master's in Engineering Program by U.S. News & World Report for 2020. It also offers related master's degrees to biomedical engineering, including medical imaging and imaging informatics and medical device and diagnostic imaging. 
Interdisciplinary Master of Science in Engineering with Biomedical Engineering Concentration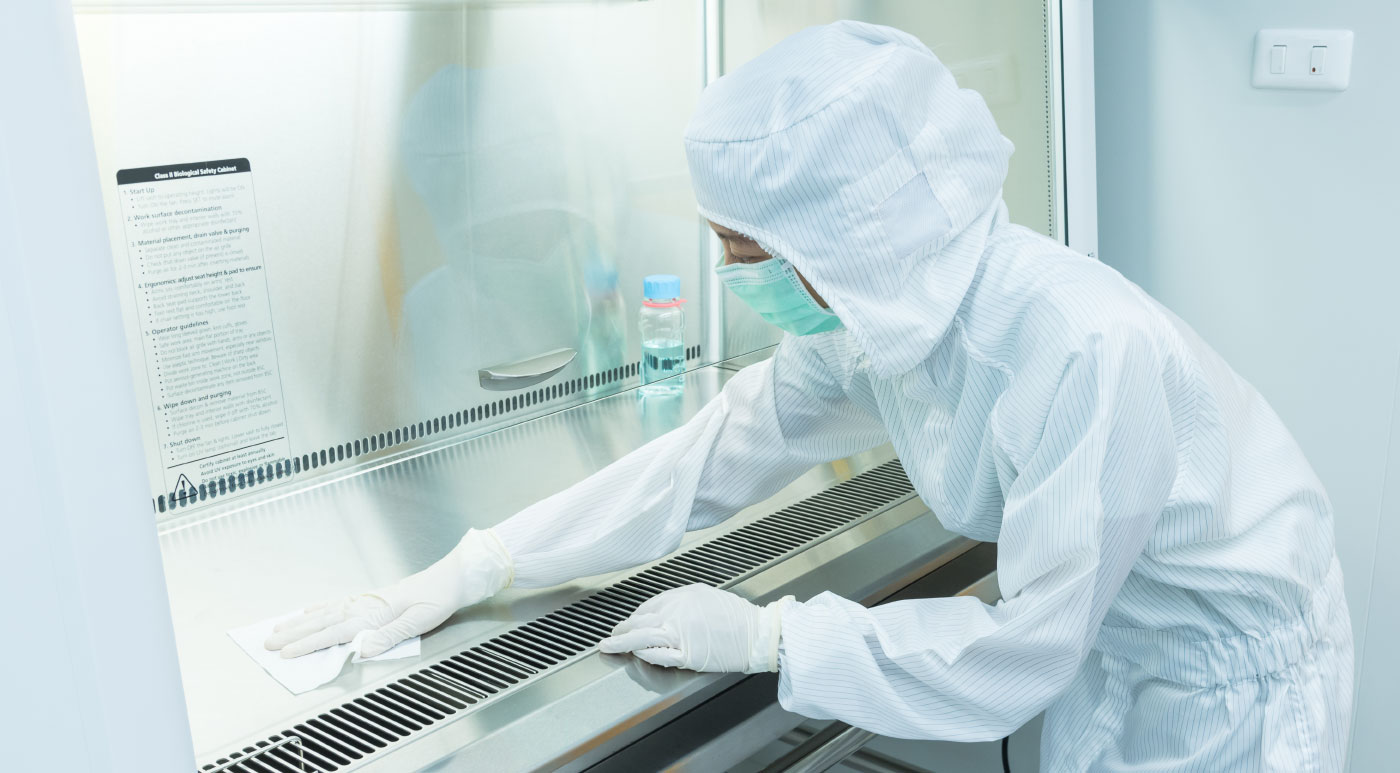 Though it's not an Ivy League university, Purdue is often labeled a "public Ivy" due to its high caliber educational offerings and demanding expectations. For those up to the challenge, it features an online interdisciplinary Master of Science in engineering (MSE/MS) program which allows students to customize their degree based on their professional needs. Based on the enrollee's bachelor's, this degree can come as an MS or MS in engineering. It's flexible enough for engineers seeking to major in a new discipline by adding a concentration such as biomedical engineering. 
Suitable for working students, this program can be taken part-time and can even be started with just one course. Purdue's 30-credit hour MSE/MS degree requires 18 hours of engineering coursework and can be finished with or without the optional thesis. The plan of study includes six credits of biomedical engineering, from options such as:
Introduction to Biomaterials
Biomedical Signal Processing
Tissue Engineering
Polymeric Biomaterials
Human Motion Kinetics
Medical Imaging and Diagnostics Technologies
Magnetic Resonance Imaging
There are also three credits in regulatory sciences, such as Preclinical and Clinical Study Design or Quality Systems for Regulatory Compliance; at least three credits in life sciences, such as Neural Mechanisms of Health and Disease; and at least three in quantitative/analytical, with classes such as Biostatistics, Random Variables and Signals, Lumped System Theory, Industrial Applications of Statistics, and more. Remaining credit hours will be taken from the elective graduate courses list. Purdue Online's course menu features complete details on each class's availability and description. 
Online classes are taught by Purdue's acclaimed faculty and feature the same curriculum used by on-campus courses. Academic advisors help newly admitted students create their unique plan of study after discussing interests, goals, and schedules. For some students with specific career aspirations, a certification may also be recommended. 
Purdue's online MSE/MS with biomedical engineering concentration is accredited by ABET and the university is accredited by the North Central Association of Colleges and Schools. Purdue is known to have a high bar when it comes to admissions. Students must meet graduate school and program-specific requirements, but basic materials to submit include:
Official transcripts, showing a 3.0 GPA or higher
An ABET-accredited engineering or related degree (such as math, science, or technology)
Statement of purpose (no longer than 500 words)
Resume
Three letters of recommendation 
English proficiency exam scores for international applicants (for example, the TOEFL Internet-Based Test – minimum score of 80, plus minimum section requirements)
Purdue Online's average class size is 24 students. Most content is delivered via Blackboard Learn, and the school offers easy tutorials and has support services provided when needed. Tech requirements are basic, with a Pentium 4 computer or similar Mac, 1 GB of system memory, speakers or headphones with mic, high-speed Internet, a printer, a current operating system with office software, current browser (such as Chrome), e-mail, Adobe Acrobat Reader, video player software, and video chat programs like Skype. Note, students may be eligible for software discounts. 
Master of Science in Biomedical Diagnostics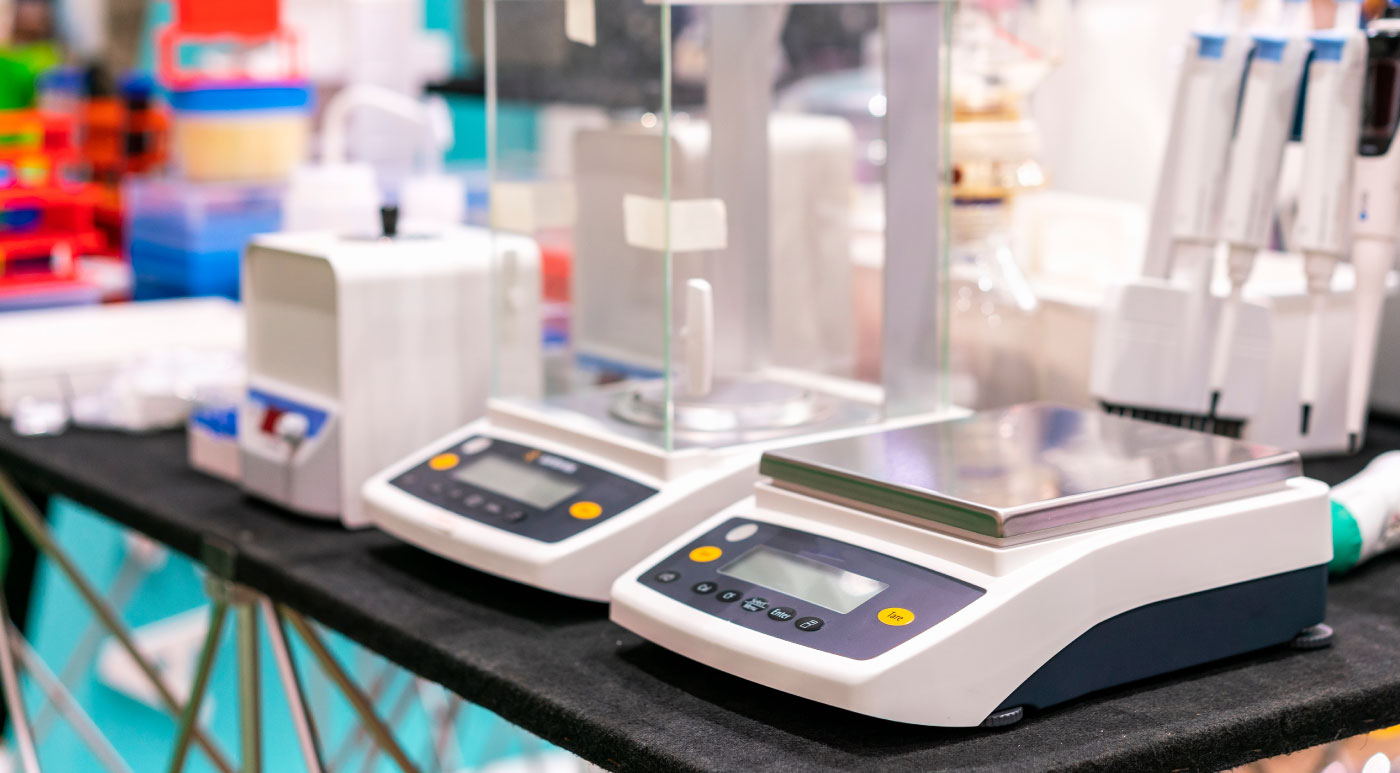 Arizona State University is a sprawling public research-focused university in sunny Tempe with a long history of innovation and can-do spirit. With over 500,000 alumni, an annual $4.3 billion economic impact, and dozens of highly-ranked programs, ASU has been a leader in the higher education arena since 1885. Students from around the world can take advantage of its numerous online graduate offerings, including the 30-credit online Master of Science in biomedical diagnostics. Graduates of the program are ready to tackle roles of increased responsibility within biomedical and related healthcare fields.  
Taught by renowned faculty of the College of Health Solutions, ASU Online's professional master's requires 10 classes, each 7.5 weeks long. The degree can be finished in as little as one year, though two is normal. The specialized curriculum is designed to teach the roles of diagnostics in improving the quality of patient lives within the healthcare system, and also covers research topics, finance, and patient management. The four core areas of focus are in diagnostics technology, science, business, and application. Required core classes are: 
Introduction to Biomedical Informatics
Current Perspectives in Biomedical Diagnostics
Health Economics, Policy and Payment Models 
Principles of Diagnostic Technology  
Electives such as Applied Biostatistics in Medicine and Informatics, Imaging in Diagnostics, Translational Bioinformatics, and Biomedical Device Design. Students will also complete a culminating experience featuring a three-credit applied project related to diagnostics and relying on collaboration with peers, professors, and industry partners. Graduates of this program have gone on to exciting careers such as R&D management, clinical lab research specialist, quality systems analyst, regulatory affairs specialist, analytical chemist, biospecimen management, genetics data curator, and more. Many also venture forward with entrepreneurial endeavors or additional medical schooling. 
ASU Online's graduate programs are fully accredited by the Higher Learning Commission. The school lists details for specific state authorization FAQ. It strives to offer affordable education options to increase access to all students and has been listed as a "best buy college" in the annual Fiske Guide to Colleges by Edward Fiske, the former education editor of The New York Times. Distance learner ASU Sun Devils have access to a plethora of student support services, including library help, career services, the Success Center, disability resources, military support, and online tutoring. Venture Devils is another amazing resource for students who have a product or idea they'd like to potentially commercialize. 
ASU is ranked No. 1 Most Innovative School and No. 13 in Best Online Master's in Engineering Programs in the country by U.S. News & World Report. Its College of Health Solutions employs 160+ faculty and has over 6,500 enrolled students, of which over 250 are Barrett honors scholars. Check out the Graduate Insider to learn the latest happenings! To apply, students should have a 3.0 GPA or higher on the last 60 hours of undergraduate coursework and will submit official transcripts, a personal statement or essay, a resume or CV, two letters of recommendation, and English proficiency exam scores for international students. 
Biomedical Engineering Master's Degree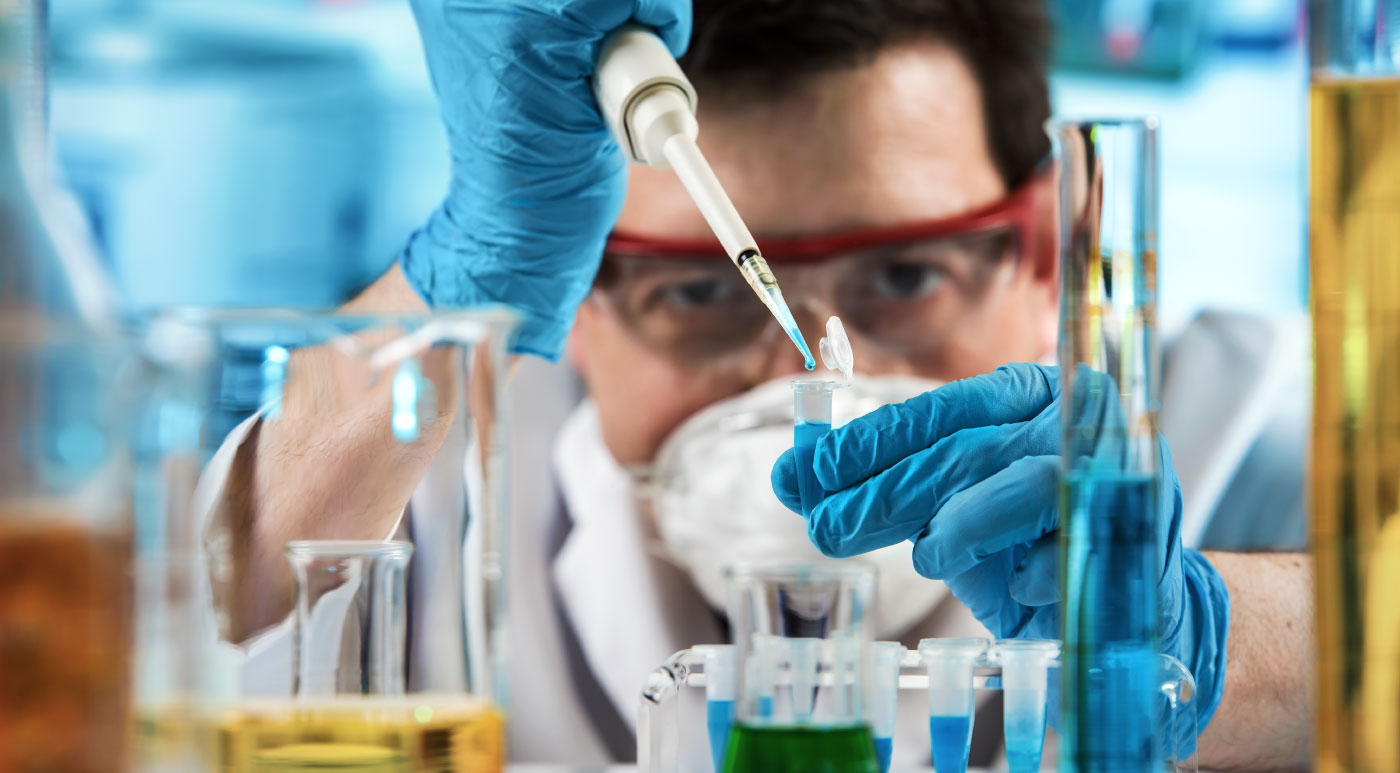 As lovely and historic as Columbia University's Ivy League campus is, living in the hustle of New York City isn't for everyone. Luckily, thanks to the Fu Foundation School of Engineering and Applied Sciences and the Columbia Video Network, students can attend this prestigious college without ever leaving home. Its MS in biomedical engineering degree is 100% online and will fully prepare grad students with the engineering and applied science knowledge and skills needed to work in this field. 
The degree requires 30 graduate credits (aka points of academic work) with a final overall GPA of 2.5 or better to graduate. Students can attend part-time and take up to five years to complete all classes. Exams are proctored using remote proctoring and through approved local proctors in the student's area. Note, Columbia doesn't allow transfer credits for this online program. 
The plan of study consists of: 
Computational Modeling of Physiological Systems: Cellular/Molecular 
Three core classes from the following: 

Computational Neuroscience: Circuits In the Brain
Physiological Control Systems
Quantitative Physiology I & II
Solid Biomechanics
Sound and Hearing

One math course, such as Principles of Applied Mathematics, Intro to Non-linear Dynamical Systems, etc.
Two Biomedical Engineering electives, such as: 

Artificial Organs
Cardiac Mechanics
Solid Biomechanics
Sound and Hearing
Tissue Engineering I (Biomaterials)
Ultrasound in Diagnostic Imaging

Four free electives, taken from a range of engineering school areas, with advisor approval
Columbia's Department of Biomedical Engineering is home to world-class faculty with experience in their subject areas as well as online teaching. Ivy League institutions are known for their competitive admissions standards, so online applicants must pay close attention to requirements. These include holding a degree in engineering, science, computer science, or math (or closely related major, as determined by the department). The program also notes that a year of calculus, biology, chemistry, and physics should have been completed, or else prerequisite courses will be necessary. 
The minimum acceptable undergraduate GPA is 3.0. GRE scores are needed (no minimum, but rarely waiverable), along with transcripts, a resume, a personal statement, three letters of recommendation, and TOEFL scores from international students. Columbia Video Network offers rolling applications, so students can apply anytime, but it's suggested to apply 4-to-6 weeks prior to class start. Students can take up to two classes before being formally admitted. 
The Columbia Video Network was launched in 1986 to allow for distance learning programs using the same curriculum as on-campus students would receive. Ninety-two percent of its online students are working at the time they enroll. It received a U.S. News & World Report score of 100 for student engagement as well as student excellence, meaning how selective the program is. 
Columbia University in the City of New York, established in 1754, is ranked No. 3 on U.S. News & World Report's 2020 Best National University rankings (tied with Yale and MIT). Surprisingly, it also ranks No. 6 in Best Value Schools in the nation. Less surprisingly, it's No. 1 in Best Online Master's in Engineering Programs. 
Master of Liberal Arts, Bioengineering and Nanotechnology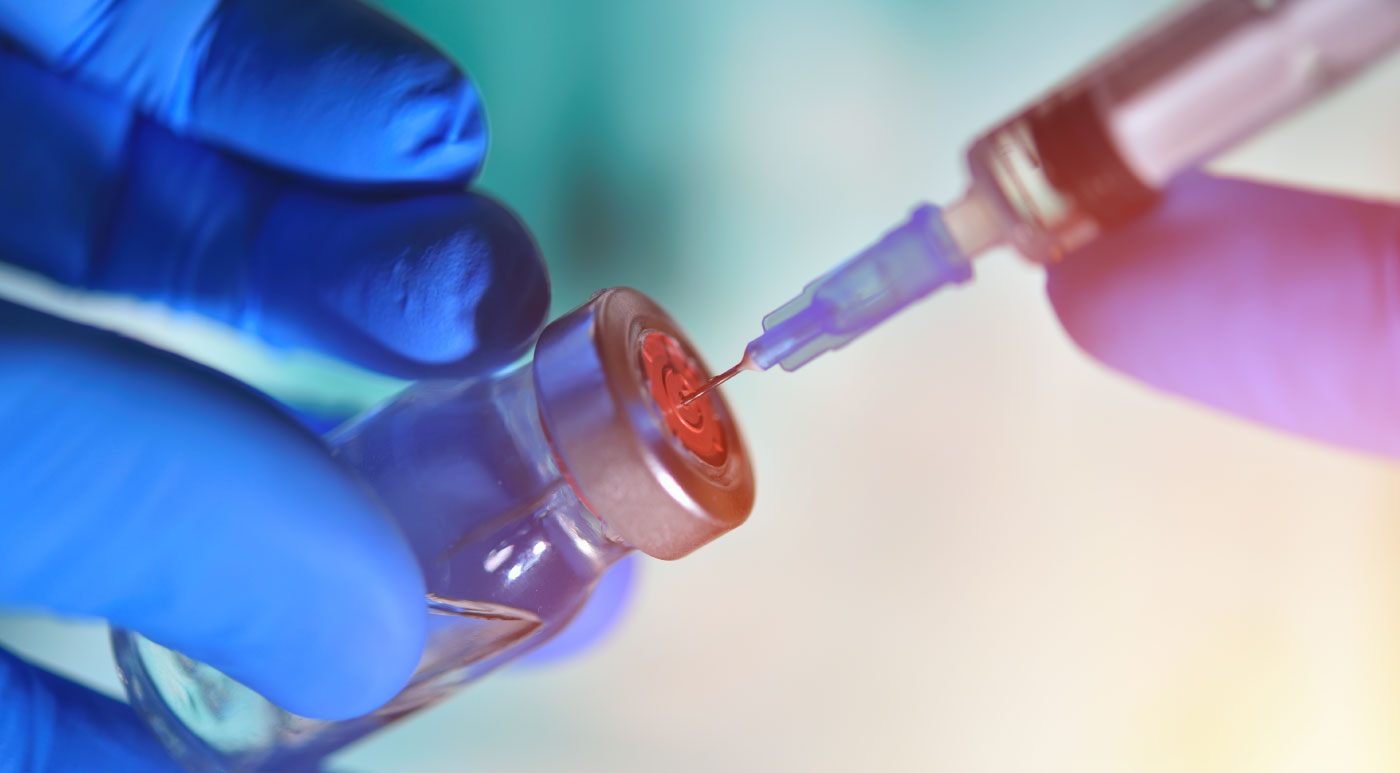 One of the most well-known and highly-regarded universities in the world, Harvard University has gone the distance to make their most sought-after degree programs available online. Unlike many programs, instead of offering a Master of Science it has a Master of Liberal Arts in bioengineering and nanotechnology. Learning outcomes include understanding new innovations and breakthroughs in the biomedical realm, learning experimental design, and conducting proper data analysis. The program of study also incorporates a focus on collaboration, communication skills, and ethics. 
Harvard's 48-credit hour program isn't 100% online; it does require two classes to be taken on its fabled campus in Cambridge, Massachusetts. Another unique aspect—the school demands not only excellence but commitment, so it looks closely at the performance of students' first two courses. Therefore students will not actually apply until they're already taking their second course. If that doesn't motivate one to excel, nothing will!
This degree is made up of 12 courses and should be undertaken by those with a bachelor's in either physical, life, or computer science. Additionally, it's necessary to have a year of scientific research experience under your belt, plus a solid background in biology. Curriculum includes:
Proseminar
Five engineering science classes
Two life science classes
Ethics and Trends in Biotechnology
Master's thesis (done as two classes) plus a tutorial 
Course descriptions and availability information can be found in the Course Catalog. Not all classes are offered online every term, and students must work with their program advisor to determine which two are best suited to be taken in-person. Not every class fulfills the on-campus requirement. Generally, standard 15-week fall and spring or compressed summer classes may count, if they are listed in the catalog as "on campus" and don't mention "online."  
The thesis process will begin after taking 24 credits (but before reaching 32) and involves consultation with an assigned thesis director. Focusing on researching and producing publication-quality work, the proposed topic should be related to a subject of interest that fits the student's experience and career goals. Students have up to five years to complete all degree requirements and earn their Master of Liberal Arts in extension studies, field: bioengineering and nanotechnology. Commencement is in May, though degrees can also be awarded in March and November.
Since Harvard doesn't look at admissions applications for this online program until after a student successfully finishes two classes, the process starts by taking an online reading and writing skills test (this can be bypassed for those who've taken Writing in the Sciences and got a grade of B or better). Afterward, students register for Proseminar: Introduction to Graduate Studies and Scholarly Writing in Biotechnology, as well as one life science class. Both must be passed with at least a B. 
Once the two pre-admissions classes are passed, applicants should be ready to begin Harvard's somewhat lengthy but user-friendly online application process. There's a helpful admissions advising section that can answer questions. International graduate applicants should also check out the details related to international credits and degrees. 
IF YOU ENJOYED THAT THEN CHECK OUT OUR ARTICLES ON THE MOST POPULAR MASTER'S DEGREES AND TOP 50 HIGHEST PAYING MASTER'S DEGREE PROGRAMS.