Ready to find your ideal master's program?
www.mastersprogramsguide.com is an advertising-supported site. Featured or trusted partner programs and all school search, finder, or match results are for schools that compensate us. This compensation does not influence our school rankings, resource guides, or other editorially-independent information published on this site.
You already have the big ideas—but do you have the skills you need to bring those ideas to life?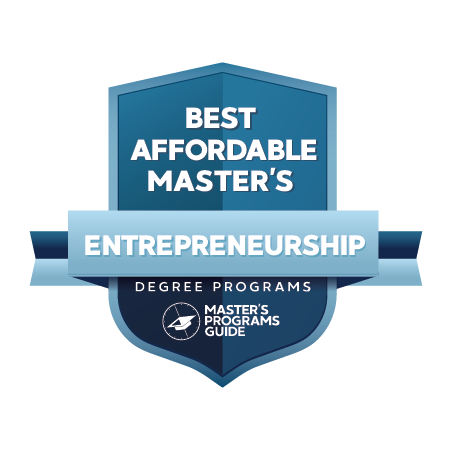 By earning one of the best affordable master's in entrepreneurship, you can acquire the skills in development, business management, and innovation that you need to get your ideas out of your brain and into the limelight.
It might seem like all you need to start a new business is to have a good head on your shoulders. However, to be successful, you'll need to learn much more about developing and launching major ideas.
The business world has become increasingly focused on technology and it's more important than ever to be able to use social media and other platforms to create and advertise your business.
While you can certainly start your own business by earning a master's in business administration (MBA), pursuing a more specialized program is a great way to get the skills you need to launch your new endeavor. You'll be able to test out your ideas and practice core business competencies through the process of trial and error in a more controlled setting (the classroom!) while also building the network you need for long-term career success.
It can be tough to find the right program. Although there are thousands of graduate programs out there for you to choose from, finding the right one is a completely different animal. There are all kinds of factors you will want to take into consideration.
How long is the program? Can you complete in just one year of full-time study or will you need to commit to two (or more) years of coursework? Are there any components that can be completed on a part-time basis? What sorts of classes will you complete for your degree? Will you work online at all or will you need to complete all aspects strictly on campus?
In addition to these logistical concerns, you might also be wondering whether earning a master's in entrepreneurship is feasible in one other way—its affordability.
Make no bones about it, earning a degree of any kind can be expensive. As the news continues to chirp the latest updates regarding the sharp increase in college costs (and relates the panic over the national student loan debt crisis) you probably want to find any way you can to lower the cost of a college education.
Fortunately, you've come to the right place. Consider earning one of the best affordable master's in entrepreneurship. Our list of the top schools should help narrow things down for you. Earning a degree doesn't have to be expensive, especially if you pursue a program that offers affordable tuition and generous financial aid opportunities.
Get those pencils sharpened and the college applications ready. Once you've learned all about the best affordable master's in entrepreneurship that you can pursue, there's nothing stopping you from bringing your ideas to light.
See Also: 10 Best MBA in Entrepreneurship
Common Application and Admission Questions
Applying to a master's in entrepreneurship can be a daunting endeavor. However, if you're interested in starting your own business, there's a good chance that you already have a can-do attitude and an indomitable spirit. Therefore, all it takes is a bit of know-how to help you get through the process of applying for grad school.
To start, make sure you've narrowed down your list of options to just three or four top schools. You might feel the urge to apply to multiple business schools, but this can actually backfire in several ways. For one, it's likely going to cost a ton of money. Most universities charge hefty application fees—and these can really add up over time!
In addition, applying to dozens of schools will be a drain on your mental reserves as well as your financial ones. If you choose to apply to tons of different universities, you're likely going to have less time to devote to each individual application. You may find yourself cutting corners when you start sending in form after form after form.
Instead, just pick a few schools you are passionate about. That way, you can dedicate the time and resources (both financial, mental, and emotional!) to getting your work done effectively.
Be sure to research the admissions requirements for each school to which you plan to apply. Most business schools have similar application requirements but these can vary depending on the competitiveness and nature of the program.
Your academic background will likely be the most important variable. While each university posts different cut-offs, in general, you'll need to have a GPA of around 3.0 on a 4.0 scale, at the very least. An undergraduate degree in business isn't always required, but you may need to have some experience in topics like statistics, calculus, or marketing.
GRE (Graduate Record Examination) scores are sometimes required, but the more common test for business school applicants is the GMAT. Take your test well ahead of time, but not too far ahead—most schools won't accept scores that are more than five years old. Try to plan on taking this test about six to eight months before you plan on starting your applications.
There are other supplemental documents you'll want to prepare for your application, too. Most universities request a resume. It can be challenging to create a resume for business school, especially if you're an entrepreneur with more eclectic work experience. You will want to be as detailed and as clear as possible when writing up your resume for business school. Include quantified results that show exactly what you do in your job on a daily basis and clarify any professional accomplishments you might have.
You'll also want to think carefully about your recommenders. It can be hard to choose a recommender if you have never had a direct supervisor—something that is frequently the case for business school applicants. Therefore, you will want to consider other recommenders like professors, senior colleagues from volunteer activities, board members, or clients, to give you a glowing review for your business school applications.
Besides that, you may also be asked to participate in an interview (be sure to start practicing right away!) or submit a personal statement or similar written portfolio of work. Don't wait until the last minute to start putting things together!
See Also: 20 Best Online MBA in Strategy
What About Financial Aid & Scholarships?
Landing financial aid and scholarships at top business schools can be highly competitive. Often, gift aid like grants and scholarships is reserved for the very top academics. However, that is certainly not always the case—so don't assume that you've exhausted all of your opportunities for "free money" as an undergraduate!

In fact, searching for financial aid is one of the best ways to make earning a master's in entrepreneurship more affordable. Many graduate students assume that they won't qualify for any aid, perhaps because they have full-time, decent-paying jobs or because they are older students that received lots of financial aid as undergraduates.
That is rarely the case. It's true that some forms of financial aid are reserved for undergraduates, but certainly not all.
You will want to get started in your search by completing the FAFSA—the Free Application for Federal Student Aid. This form is available to all students to complete and pulls together financial information from documents like your W2s and tax returns. It uses this information to determine your eligibility for state and federal aid like loans, grants, and work-study. The universities you apply to will also use your FAFSA details to figure out whether you might be eligible for need-based institutional aid.
Many graduate students qualify for Pell grants as well as for Unsubsidized Direct Stafford Loans. Of course, fellowships, assistantships, and work-study aren't out of the question, either. These kinds of work-based programs are highly beneficial for graduate students, especially graduate students who aren't already employed and working full-time, because they will allow you to gain work experience while also receiving a generous stipend that can be used to pay for your tuition and fees.
Don't forget that many business specialists will also benefit from career-specific financial aid that is offered by professional organizations and industry associations. In particular, women and members of various minority groups enjoy access to more targeted aid from advocacy organizations. Many business schools offer scholarships for academically gifted applicants, too.
Tenacity is key when it comes to applying for financial aid. Assume nothing—many scholarships and grants go unawarded each year simply because zero students apply for them. You might think you're not the best candidate for an award, but you never know!
Another thing you should never assume? That a university is too expensive for you (at least, not until you've received your financial aid package). Too many students assume that private universities will be too pricey, looking only at the "sticker price" advertised for tuition and fees on the school's website. However, private schools often offer generous financial aid that can make them the same price—or even less expensive—than public universities.
Just make sure any schools you apply to are accredited. As a student at an accredited university, you'll be eligible for both federal and state financial aid. Accreditation also points to the overall quality and marketability of a program, so it's important to be on the lookout for schools that fall into this category.
See Also: Best Master's in Entrepreneurship
How Much Can I Make With a Master's in Entrepreneurship?
If you are thinking about earning a master's in entrepreneurship, you might be wondering whether you'll still find yourself saddled down with a typical 9-to-5 job. The good news about pursuing one of these degrees is that you'll be able to tailor your career path to meet your unique needs and goals—there is no cookie-cutter formula to being successful as a master's in entrepreneurship graduate.
Some people are born entrepreneurs, wanting to work tirelessly to see their goals through—and to see their business ventures succeed. Many of these professionals are born with the skills they need to be successful. For other people, though, earning a master's in entrepreneurship is necessary to help them beat the odds and create a successful company.
Because of this level of diversity, you'll be just as varied in the career you ultimately select. Some innovators start a business right away while others go on to additional education beyond the MBA (or choose to work for other employers or companies first).
Some of the most common job titles associated with a master's in entrepreneurship are as senior product managers and management consultants.
As a product manager, you might find yourself working in a manufacturing, technology, or science industry. You'll oversee the daily operations of some kind of production facility and need a bachelor's degree, at the bare minimum, to break into this field. Earning a master's in leadership is smart, since it will equip you with the skills in leadership and creative thinking that you need to be a strong manager.
The salaries for this field are highly competitive, with professionals bringing in an average of $108,790 per year. Though the growth rate is slower than average—about 1%—you'll find that this is a rewarding career to dive into if that's where your passions lie!
As a management consultant, you'll recommend ways to improve an organization's efficiency. You may gather information about the problems that a company needs to be solved or conduct informal observations and experiments to figure out what kind of data or systems are needed for improvement.
Again, this field is highly lucrative. You'll earn an average salary of around $87,660 per year and you may find yourself working in fields like professional, scientific, and technical services or even in more specialized areas like finance and insurance. The growth rate for jobs in this field also has a positive outlook. Employment of management analysts, in fact, is expected to grow by 11% by 2029. This is significantly faster than the national average!
The list of potential job opportunities—and their impressive salaries—certainly does not end there. As an entrepreneur, you're free to start your own business or start-up, but you'll also have the skills necessary to pursue work as an accountant, budget analyst, financial analyst, training specialist, purchasing manager, and much, much more. Of course, the sky's the limit in terms of how much money you can make, too!
See Also: Online MBA Programs That Don't Require GMAT
What Are the Best Master's in Entrepreneurship Degrees?
We know that you have educational goals that you're itching to pursue, but you may not know where to start. The editors of Master's Programs Guide utilize a unique ranking methodology based on the following five aspects:
25% Overall Degree Affordability: Average cost of undergraduate and graduate tuition per school
25% Graduation Rate: Number of students who start at the university and actually finish there
20% Earnings Potential: Average mid-career salary of school alumni
20% Selectivity: The number of students who apply versus the number who actually get accepted
10% Online Graduate Offerings: The number of programs offered online in each department
At Master's Programs Guide, we strive to do our best to guide you and your family toward a fruitful academic career. The pursuit of knowledge is a noble one, and we want to help you reach your goals.
MS Entrepreneurial Leadership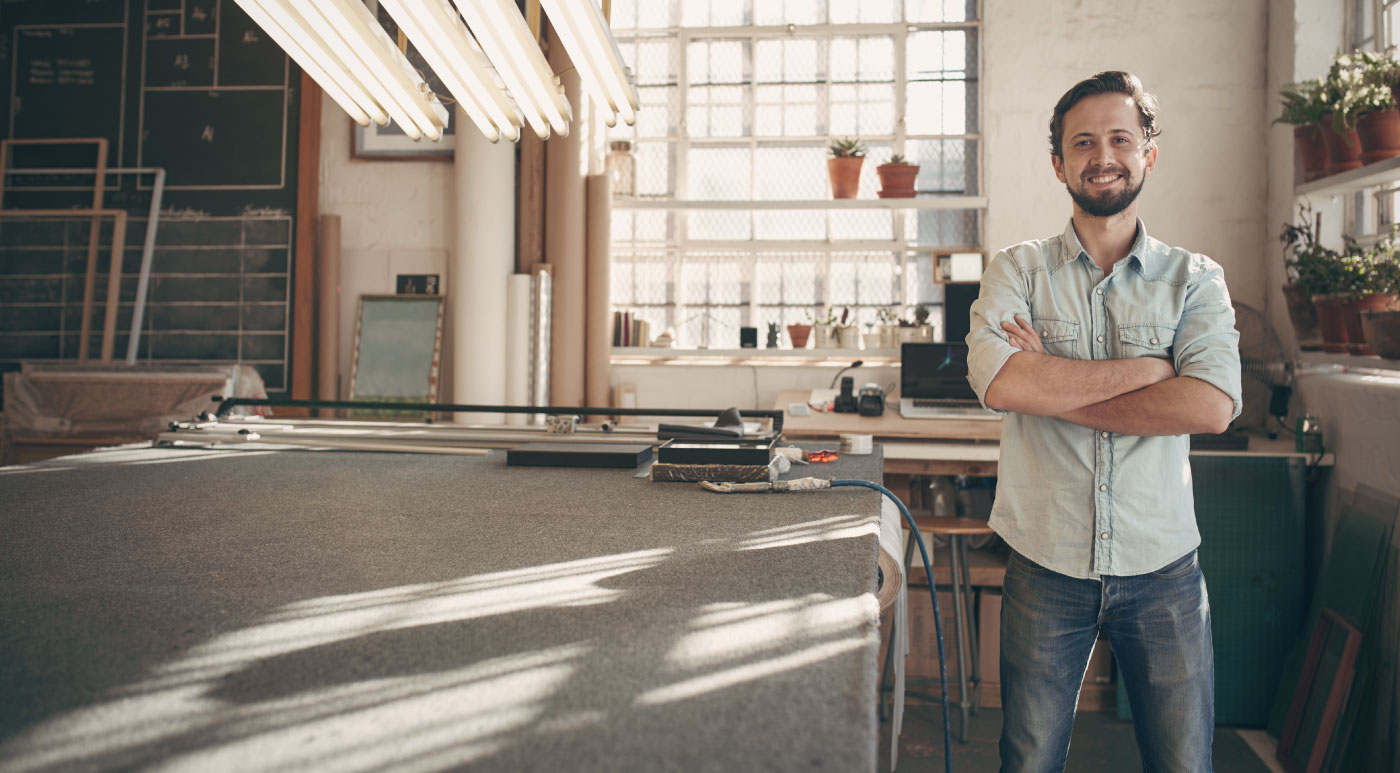 You'll be hard-pressed to find a ranking of the top master's in entrepreneurship that doesn't include Texas A&M University-College Station as a cornerstone. Founded in 1871, Texas A&M University was created by the state legislature as an agricultural and technical college. As the first public university in the state of Texas, it is now a public research university that serves the largest number of students in the state (and the second in the entire country!).
A member of the Association of American Universities (a hallmark of this school's commitment to excellence in research and innovation), Texas A&M is also recognized as a land, sea, and space-grant institution. It's also the founding member of the Texas A&M system and ranked highly by the U.S. News & World Report as a top public school and a best value school, too.
Here, you'll find a Master of Science in entrepreneurial leadership that has emphasis areas in both Tax and Audit. You'll be able to take classes like Negotiations, Creativity and Innovation, Technology Commercialization, Leadership, and more. All in all, you'll complete at least 36 credit hours of coursework. Although you'll be able to hone your skills in research and creativity, this program is unique in that it does not require a master's thesis.
There are plenty of student organizations you can join to help you gain more experience. Some of the most popular include the Aggie Women MBAs, the Consulting Club, and the Mays MBA International Student Organization.
Also, you can participate in a co-op program that will allow you to complete a joint degree with other offerings at Texas A&M, such as a JD/MBA, a DVM/MBA, an MD/MBA or an MS in biomedical engineering/MBA.
Tuition is remarkably affordable at Texas A&M University, with rates starting at just $21,440 per semester for resident students. You'll need two to three years to complete your degree, but it's important to note that the cost you'll pay to attend this school is worth the investment. The average graduate goes on to earn an average salary of $101,878 per year!
Of course, there are plenty of financial aid opportunities to consider, too. You can apply for various forms of financial aid like military benefits, student loans, grants, scholarships, waivers, and more. There are also student employment opportunities you can pursue that will allow you to gain work experience in addition to paying for the cost of your degree.
You can apply in the spring or fall for fall admission but if you want your application to be competitive, do so sooner rather than later. You'll need to have around ten years of work experience, or at least seven years of work experience with significant managerial experience. Of course, you will also need to have an undergraduate degree. The GMAT or GRE may also be required.
Master of Science in Entrepreneurship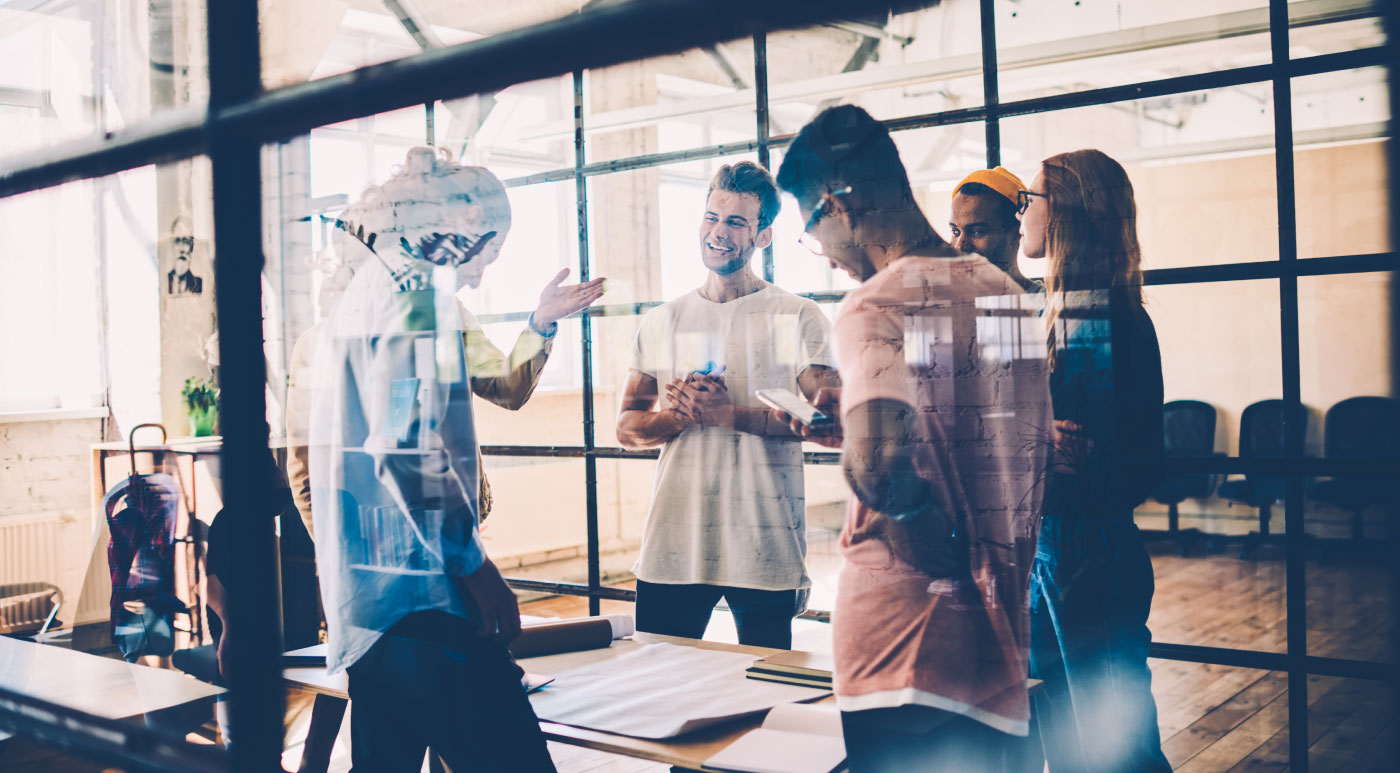 With 16 academic colleges and more than 150 different research institutes and centers, the University of Florida offers a wide variety of graduate professional programs, including those in pharmacy, law, engineering, dentistry, veterinary medicine, and of course, business administration. All of this (and more!) can be found on just one contiguous campus in Gainesville, FL.
A member of the State University System of Florida, this school has been around since 1906. It is ranked as one of the top public universities in the country by the U.S. News & World Report and is frequently commended for its high levels of research activity and strong academics.
The Thomas S. Johnson Master of Science in Entrepreneurship program at the University of Florida combines both practice and principle via transformational experiential learning opportunities and a rigorous hands-on curriculum.
You will be able to choose between one of two roles in this program—that of the launcher or that of the innovator. As a launcher, you'll be able to take classes that will teach you the skills you need to launch a company. As an innovator, you'll take classes that prepare you for work in a startup or a more mature company that's looking to grow as quickly as possible.
In just a single year of study, you'll gain the experience you need to launch your own business. Your studies will provide you with valuable insight from seasoned entrepreneurs along with access to a global entrepreneurial perspective through global study abroad experiences. You can even connect to a professional network with the Startup Ecosystem in Gainesville.
Although most students can complete their studies in just one year, others choose to extend their learning experiences to more than that to accommodate other aspects of their busy lives. You can choose from courses offered both online as well as on-campus.
As a student at the University of Florida, you'll have access to a variety of facilities and resources like the Entrepreneurship and Innovation Center, JumpstART, the Big Idea Gator Business Plan Competition, and TEDxUF.
This degree is perfect for any student who wants to do something extraordinary with their degrees. It's also extraordinary. As long as you live in the southeast United States, you might qualify for in-state tuition. The department also hires a limited number of student assistants to work in the center each year so you can gain hands-on experience while also paying for the cost of your education. There are lots of scholarship opportunities, too.
A final unique feature of this top program is its participation in the Employee Education Program. Though not available for students who wish to study online, it is a great way to fund your education if you choose to study on campus.
To apply for the Master of Science, you will need to have a bachelor's degree with a 3.0 GPA or higher. In addition to a graduate application, you will also need to submit a statement of purpose, two letters of recommendation, a resume, and official transcripts. GMAT or GRE scores are also required.
Master of Science in Innovation and Entrepreneurship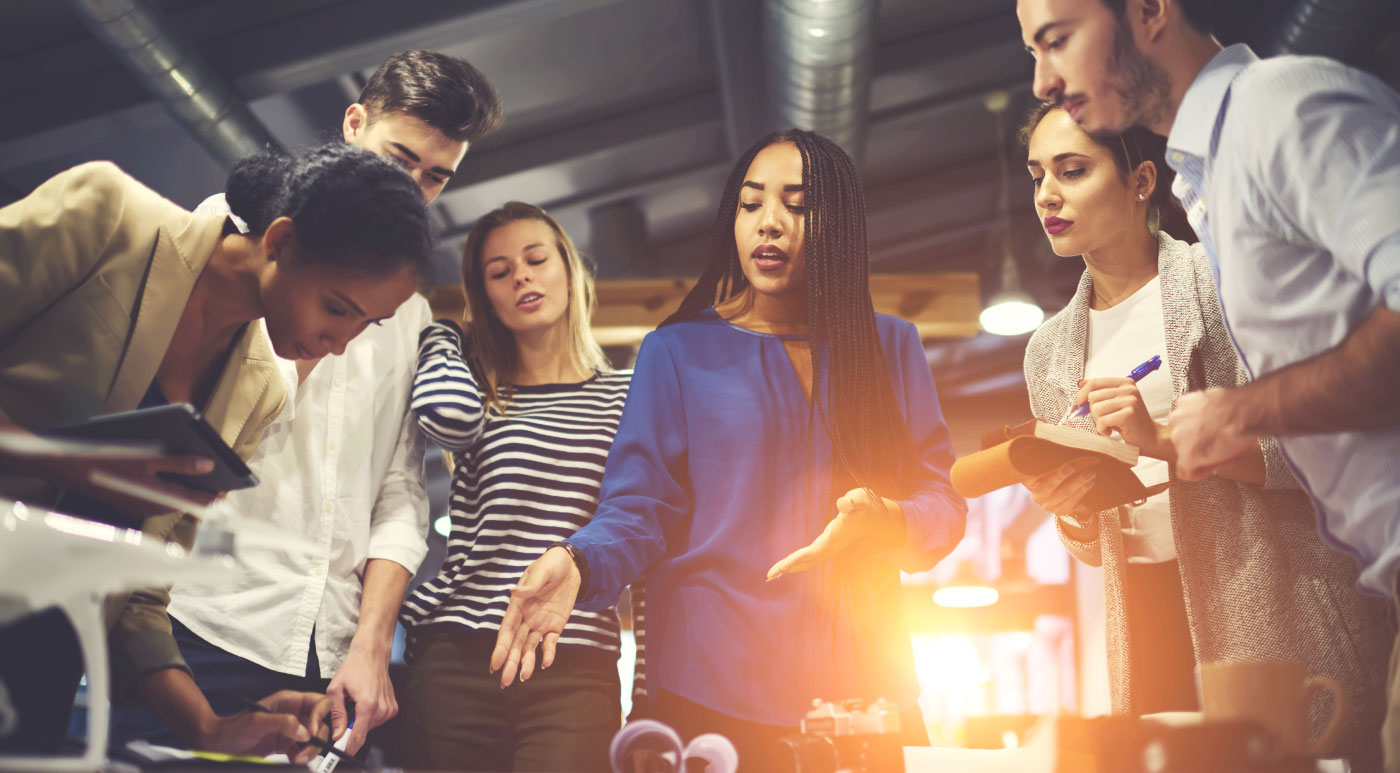 The University of Texas at Dallas is a public university located in Richardson, TX. The largest public school in Dallas, it was initially founded as a private research institution affiliated with Texas Instruments. It was created with the goal of educating qualified personnel to work at Texas Instruments, educating students in topics like physical science and engineering.
At the time of its founding, the school only offered graduate programs but today offers a wide variety of undergraduate degrees as well. Its entrepreneurial nature and its historic roots, which are deeply entrenched in science, technology, and business, makes the University of Texas at Dallas the prime spot for students seeking a master's degree in innovation and entrepreneurship.
This program is a 36-credit hour degree that's offered by the Naveen Jindal School of Management. It will prepare you for a variety of careers in things like angel or venture capital investment, new venture development, or entrepreneurial finance. You can also pursue an innovation-related role in an established organization, like business development or strategic marketing.
The degree is ranked as one of Princeton Review's Top Schools for Entrepreneurship in 2017 as well as a National Model Master's Program by the United States Association for Small Business and Entrepreneurship.
You will be able to choose between two focus areas: one in new venture or one in innovation within the corporation. Whichever you choose, you'll emphasize technology-based innovation that is consistent with the school's strengths in computer science, management, science, or engineering.
When you choose to study in this program, you'll have access to multiple field experiences, including an immersive opportunity in Silicon Valley. You'll learn from seasoned entrepreneurs and first-class faculty who are thought leaders in their niches. The curriculum is meaningful and will enable you to earn marketable skills that will improve your ability to build your empire. Of course, you'll have access to Business Career Services, a thriving startup community in Gainesville, and plenty of global connections to boot.
A highly student-centric program, it will enable you to consult for small businesses and learn how to commercialize technology for the greater good. You'll be exposed to cutting-edge theory and practice in this 32-credit hour degree.
This program is one of the most affordable of its kind. Nearly 70% of students here receive some form of financial aid, be it need-based or merit-based. Tuition rates are low, too, offering an excellent return on investment for the vast majority of students.
To be eligible for admission, you will need to have competitive GMAT or GRE scores from within the last five years. You must maintain a 3.0 GPA in your core courses to qualify for this degree and of course, have a bachelor's degree in a related field. You'll also need to have at least one letter of recommendation, a resume, and an admissions essay.
Entrepreneurship in Applied Technologies, M.S.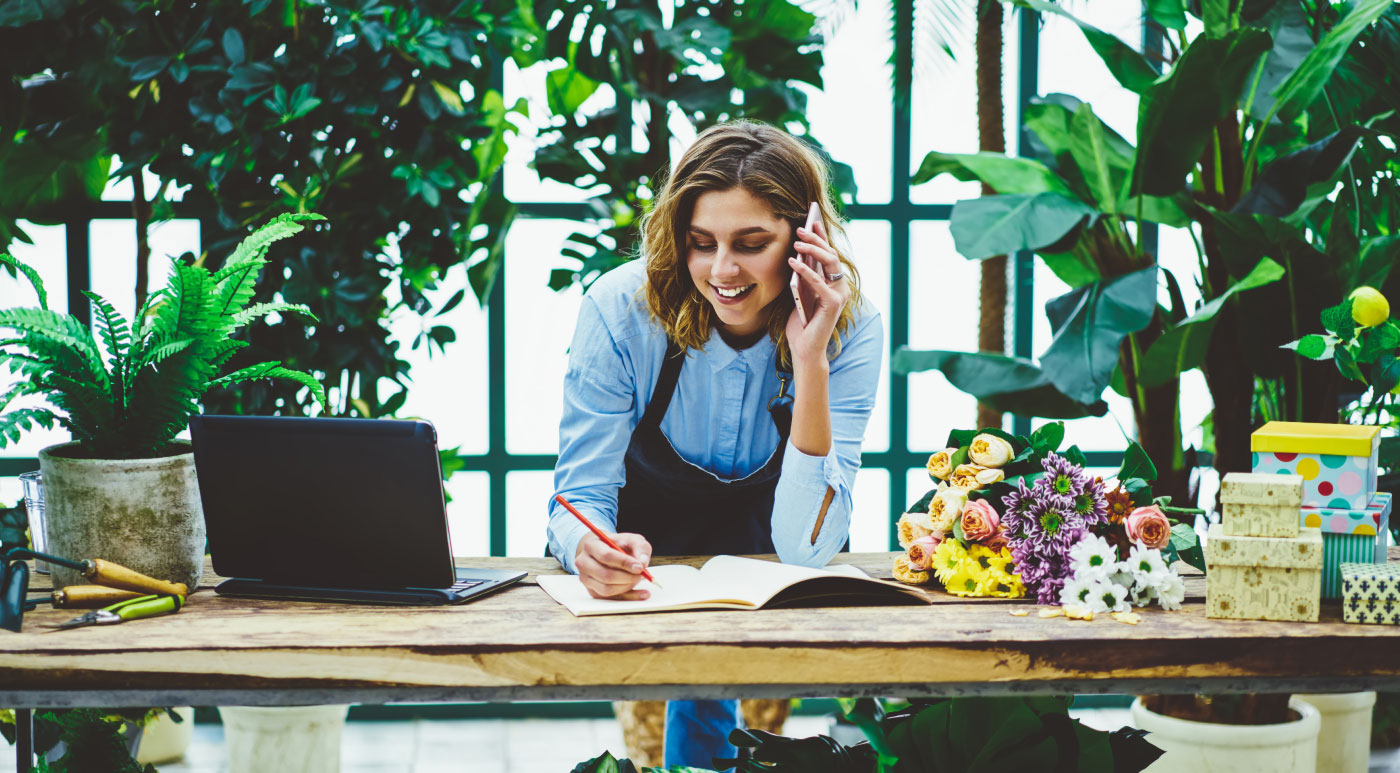 Founded only in 1956, the University of South Florida is far from the oldest school on this list—yet it's one of the best. It is one of the largest public universities in the state of Florida by enrollment and is home to the former site of a WWII airstrip. This school is considered one of the country's fastest-growing universities, conducting significant amounts of research in areas like sustainability, urban transportation, and healthcare.
The first independent state university, USF offers an interdisciplinary degree in entrepreneurship so that you can pursue fresh ideas, commercialize your products, and learn how to access and assess burgeoning markets and technologies.
With an emphasis on social responsibility and sustainability, this degree includes 15 credits of core courses, allowing you to study areas like team leadership and technology commercialization. Of course, you can also take electives in fields like intellectual property, biotechnology, and global entrepreneurship, too.
When you decide to take classes on an accelerated basis, you can complete this degree in as little as 12 months! Offered by the Center for Entrepreneurship in conjunction with the College of Business and Engineering, this novel and unique major is highly interdisciplinary and will prepare you for a career in technology and market assessment, new venture formation, and much, much more.
A 30-credit hour program, it includes six credit hours of core classes in addition to the fifteen credit hours of electives. The rest of your course requirements will be filled in with required courses that will expose you to other areas of the business world.
You will take classes like Strategies in Technology Entrepreneurship, Business Plan Development, New Product Development, Creativity and Design, and Intellectual Property. A non-thesis program, it will require you to complete a major project within the Business Plan Development class in order to graduate.
It can be completed on its own or concurrently with degrees like the information systems master's, the global sustainability master's, the MD, or the biomedical engineering degree.
To apply, you will need to submit two letters of recommendation and a letter of interest. A personal interview is required, as are GMAT or GRE test scores. You must demonstrate competencies in accounting, finance, and statistics but you do not have to have a degree specifically in business in order to qualify.
However, if you need to make up some foundational courses in order to be prepared for this degree, you can do so here before completing the rest of your degree. Without these foundational courses, the starting cost of tuition is extremely low. You'll pay just around $17,000 for the entire program as an in-state student.
Of course, financial aid is available for qualifying students, too. Ninety-eight percent of all students here receive some form of financial aid, be it scholarships, loans, grants, or assistantships, making it one of the most affordable programs of its kind.
Entrepreneurship (MBA)
Founded in 1789, the University of North Carolina at Chapel Hill is the flagship campus of the massive University of North Carolina system—this system is home to a whopping 16 other schools, in fact! Along with North Carolina State University and Duke University, the University of North Carolina at Chapel Hill forms one corner of the region's famed Research Triangle.
Consider pursuing the Master of Business Administration in entrepreneurship here—you won't regret it. Graduates of this degree have gone on to pursue entrepreneurial roles at companies like IBM and Goldman Sachs. You'll be able to pursue all kinds of professional development and experiential learning opportunities within his program as you take core courses such as Entrepreneurs Lab, Strategic Innovation, Sales, and Innovation and Design Thinking.
As a student in this program, you will be able to choose between concentrations like Funder, Founder, or Growth Executive/Intrapreneur. That way, you can tailor your courses to whichever pathway makes the most sense for you. You'll build a solid entrepreneurial mindset via your courses along with the professional network you need to make a serious impact.
You will have access to all kinds of resources like the UNC Kenan-Flagler Private Equity Fund and the UNC-Kenan Flager alumni network. You'll be able to join a globally active network of nearly 1,200 entrepreneurship alumni who work as entrepreneurs, private equity investors, venture capitalists, and more. You can connect with the broad alumni network at UNC by participating in the Eship Center, a resource on campus that operates programs like Coaches Corner and Ask an Innovator.
The Kenan-Flagler Private Equity Fund, on the other hand, is another unique opportunity that is the only student-run fund that is associated with a top-tier business school. Here, you'll be able to provide real returns to limited partners with more than $4.4 million of committed capital across two funds. You'll be able to mentor and coach other students as you leverage your industry expertise and network. This will provide you with real-world experience that will prove to be valuable to you regardless of whether you choose to pursue your own business ventures or work for an outside employer.
An affordable degree, the entrepreneurship MBA at UNC offers competitive tuition rates. You'll pay around $51,152 for the entire program as a state resident. Plus, about half of all students there receive merit-based fellowships along with reduced-rate tuition, student loans, private scholarships, and other opportunities.
Is the MBA at Kenan-Flagler right for you? If so, you'll want to start your application right away—admissions is competitive! You don't have to have a background in business, but you should have a working knowledge of statistics, calculus, economics, and financial accounting. You will need around five years of work experience.
In addition to a formal application, you will also need to submit several essays, a resume, transcripts, test scores, and letters of recommendation. An interview is also a required portion of the application that you will want to prepare for!
MBA Entrepreneurship Concentration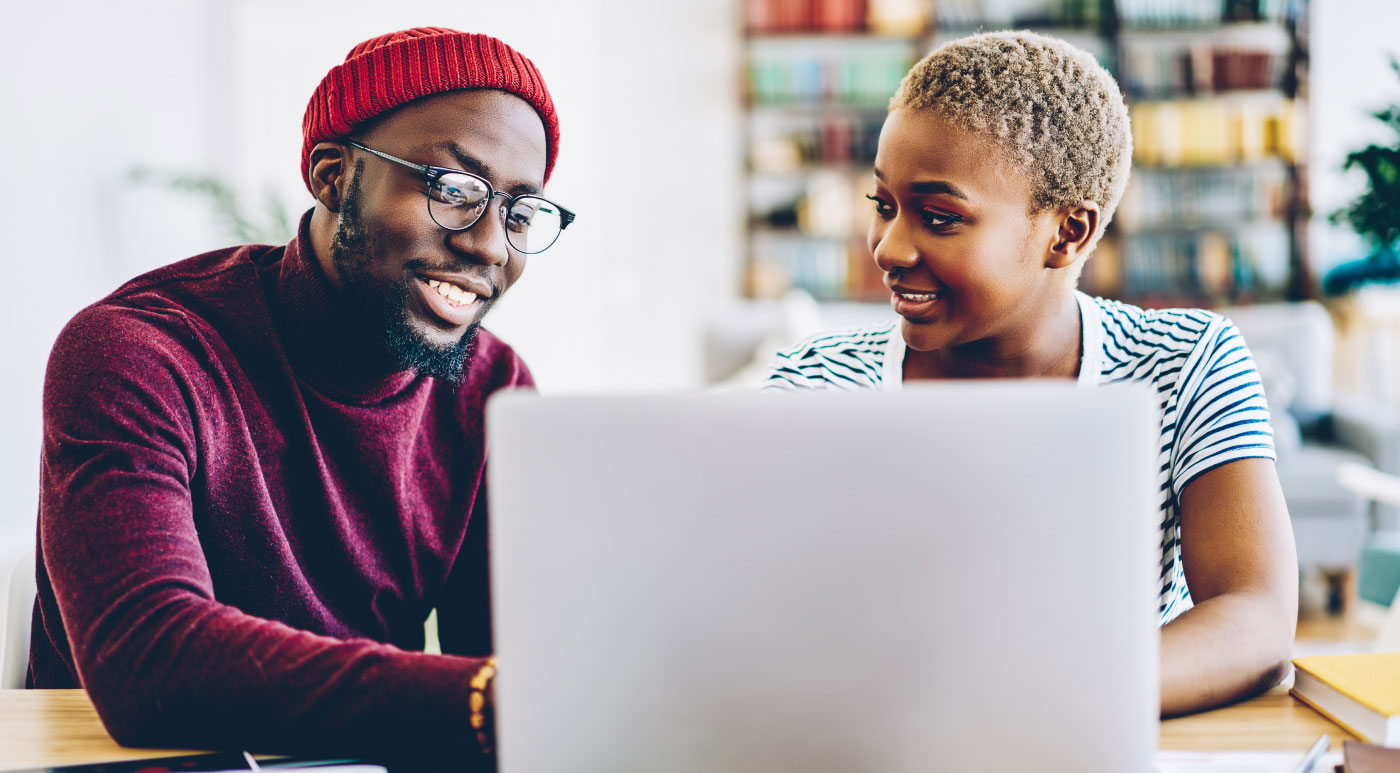 The flagship university of the state of Virginia, the University of Virginia was founded in 1819 by founding father Thomas Jefferson himself. Located in Charlottesville, VA, the University of Virginia is cloaked in mystique, noted for its many secret societies, its rich and diverse history, and its student-run honor code.
It's one of the top schools in the country, hosting top accolades by U.S. News & World Report and more. In fact, this publication ranks the Darden School of Business as being one of the best business schools in the nation.
The Master of Business Administration at the University of Virginia has a concentration in entrepreneurship that is second to none. Offered by the Darden School of Business, this program will help you build your confidence and grow core entrepreneurial skills as you launch your new business venture.
You'll be able to choose many of your own classes, designing your own schedule as you take courses such as Management Communication, Business Ethics, Strategic Thinking and Action, and Decisions Analysis.
Of course, you'll be able to branch out by taking courses at the one-of-a-kind Batten Institute for Entrepreneurship and Innovation, too, taking courses here like Venture Velocity, Artificial Intelligence and the Future of Work, Software Design, and Digital Marketing. You can even engage in experiential learning experiences by working in a state-of-the-art business incubator, in a venture capital boot camp workshop, or a startup academy program. There are even venture fellowships and internship programs you can pursue.
The Darden MBA has long been recognized as a leading program in general management, ranked best in the country by Financial Times. It has an integrated core curriculum and a unique case study method that will show you just how all areas of a business can work together and impact each other. You will learn from expert instructors as you complete 12 credits from a select group of electives in your entrepreneurship specialization.
Another unique feature of this program. It is STEM-designated, meaning that international students in F-1 status who meet certain requirements can have the possibility of three years of work authorization in the United States after they graduate.
Earning a master's degree at the University of Virginia doesn't have to be expensive, either. The school offers significant cost savings through low tuition rates along with partial and full-tuition scholarships, end-based scholarships, corporate sponsorship, federal and private loans, the GI bill, and more. There are plenty of ways to cover the cost of attending the full-time MBA with an entrepreneurship concentration at Darden.
Is Darden your future home? If so, you will want to start by selecting your deadline. This business school has five separate deadlines for you to choose from throughout the year, with courses starting in the fall. You will need to send in official transcripts along with GMAT test scores. Other supporting documents you will need to supply are letters of recommendation, answers to short answer questions, and a detailed resume.
Innovation Management and Entrepreneurship MS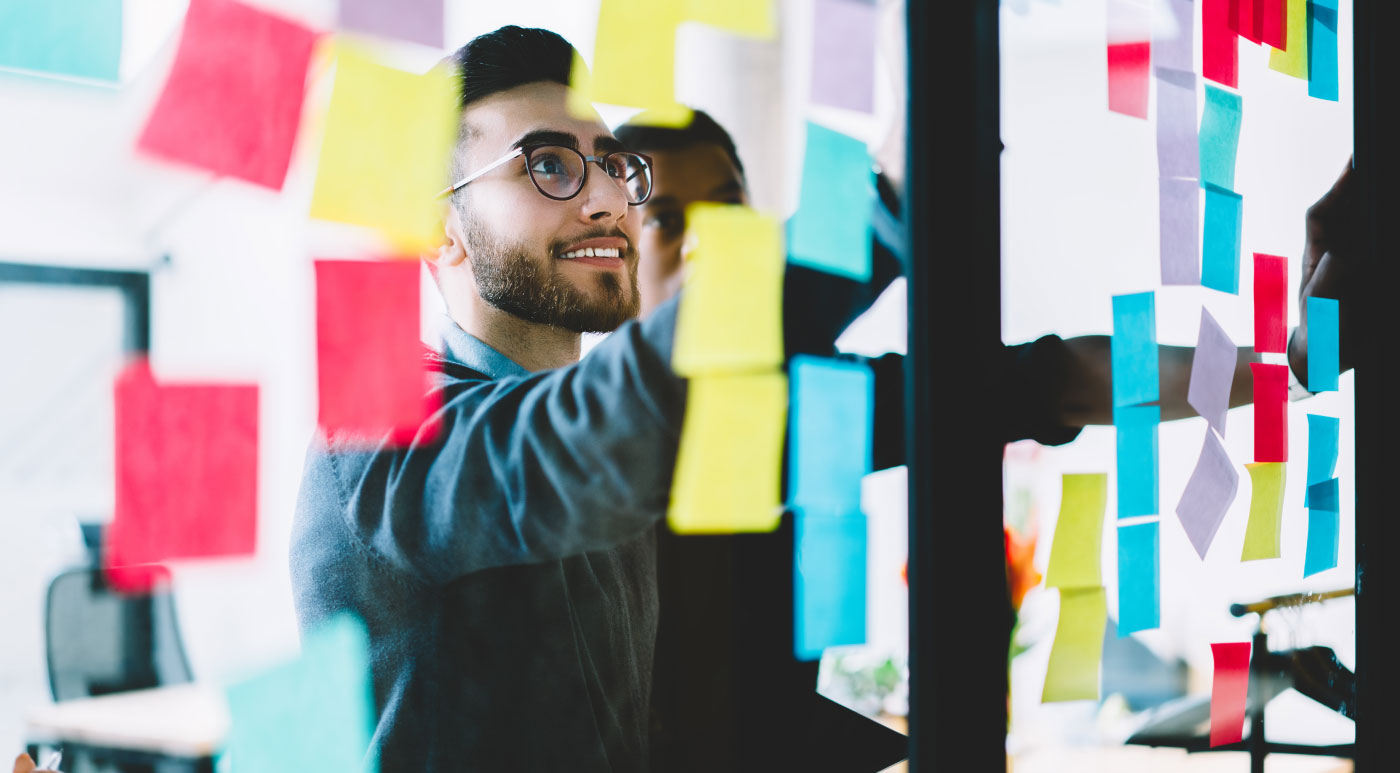 Founded in 1884 in Philadelphia, PA, Temple University was created by Baptist minister Russell Conwell. The school was founded with a unique mission—to cater to students who had to work late at night to accommodate their busy schedules. Since the school's first students were those studying in the Baptist Temple as "night owls," the nickname and mascot of Temple is, fittingly, the owl!
Study at Temple University today, and you'll find the same kind of commitment to educating students from all backgrounds echoed throughout every aspect of this unique program. This public state-related research university is an international university with nearly a dozen campuses throughout the state as well as in global destinations like Tokyo and Rome.
The Master of Science in innovation management and entrepreneurship is offered by the award-winning Fox School of Business. It's a program rooted firmly in innovation, allowing you to build your skills in organization, creative thinking, strategy, and management. You can specialize in tracks like technology and innovation management, innovation strategy, or entrepreneurship. There are separate graduate certificates for each of these areas, too, if you want to make yourself even more marketable by earning extra skills.
A 30-credit hour program, it includes just three more courses: Creativity Unleashed, Principles of Strategy and Management, and Business Model Innovation. Besides that, everything else can be completed via electives—and on your own terms.
Available online, in-person, or in a hybrid fashion, you can choose whether you want to complete your classes on a full- or part-time basis, too. No matter which format you choose, you'll have plenty of opportunities to get involved. Temple is home to multiple student clubs and organizations. For example, you might join the LEague for Entrepreneurial Women if you want to become an advocate for career-minded women in the Philadelphia Region.
You could also join the Innovate and Create LLC or the Entrepreneurial Students Association. There are more than two dozen options for you to choose from, too, all of which will allow you to enhance your academic experience. Many of these experiences are uniquely tailored to students in the internship track while others are available to all students in the Fox School of Business.
Don't forget about the global immersions, either. The global immersions at Fox are destination-focused experiences that will allow you to engage with the culture, business practices, and language of another country. Recent destinations include Latin America, South Africa, India, and China, with participating companies such a Black and Decker and Microsoft making the list.
This affordable program has tuition that is the same for both in-state and out-of-state students, making it a viable option for students from anywhere in the country. You'll have plenty of options for financial aid, too, including assistantships, loans, and more.
When you're ready to apply, you will need to submit an online application along with supporting materials like a resume, letters of recommendation, essays, GMAT scores, and transcripts. You should have a bachelor's degree with a minimum 3.0 GPA.
MBA in Entrepreneurship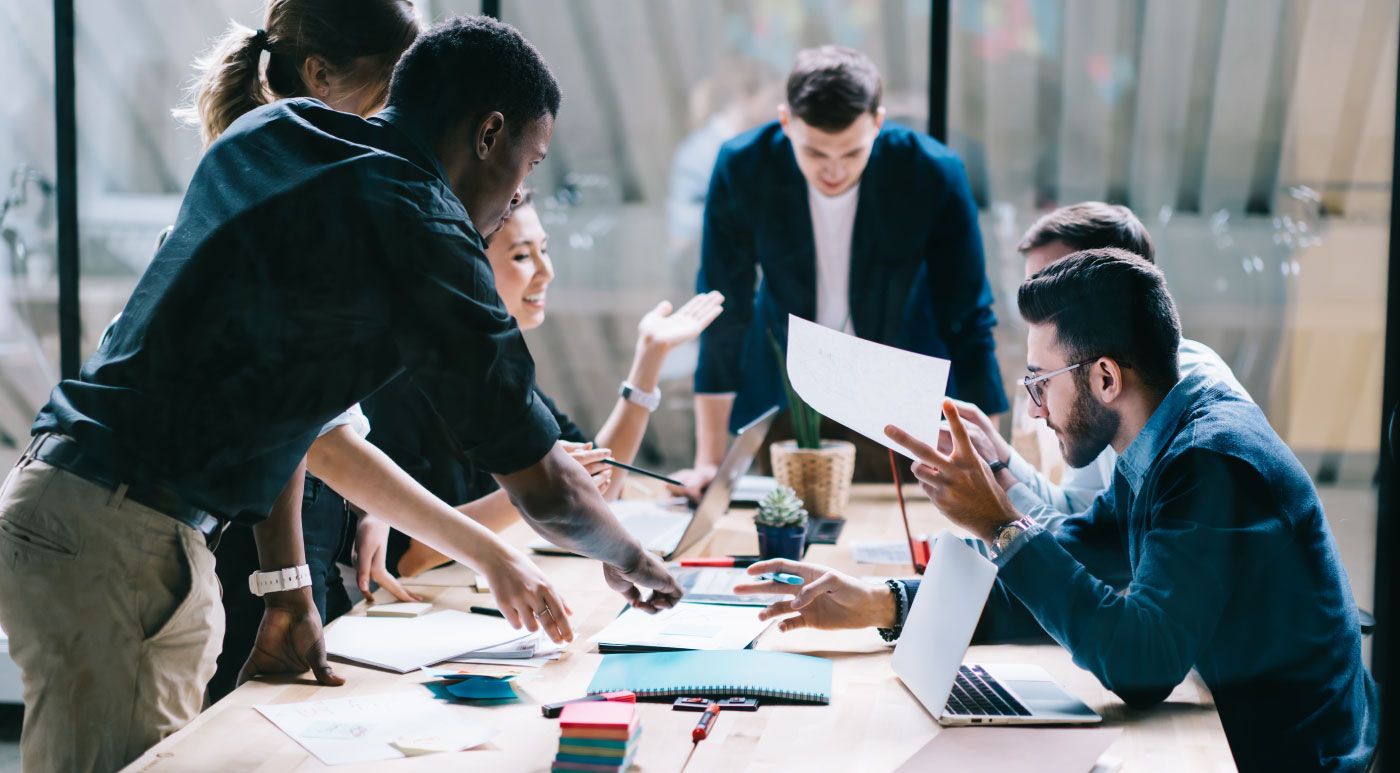 A public regional university in Fayetteville, NC, Fayetteville State University is part of the Thurgood Marshall College Fund and the University of North Carolina System. A historically black university, this school has a mission of providing high-quality education to students via a strong liberal arts foundation along with specific, highly professional graduate programs.
In addition to 23 master's degrees and 43 bachelor's degrees, Fayetteville State University also offers one of the best master's in business administration with a concentration in entrepreneurship. It's designed to give you the opportunity to create an innovative business plan and to have the tools necessary for a current business venture as well.
In total, you will complete around 39 credit hours of study. These credits are broken down into 27 credits of core classes along with two electives and a capstone project. The exact classes you take may vary depending on your preferences and career goals, but in general, you'll be able to pursue concentration-specific electives like Management of Technology, International Business Management, Electronic Commerce, and New Ventures and Entrepreneurship.
The internship track is not the only concentration offered as part of the MBA program at Fayetteville, either. You may also choose from concentrations in business intelligence and data analytics, finance, health informatics, marketing, management, project management, supply chain management, and more.
Because of this diversity of offerings, you will likely find that this program allows you to interact with students with varied career goals and backgrounds. This will only add to your professional network and to the opportunities you have to succeed as a student here. Graduates of the entrepreneurship track go on to careers as founders, growth marketers, venture capitalists, innovation consultants, and much more.
As a student at Fayetteville State University, you'll benefit from exceptional faculty support, small class sizes, and professors who have outstanding credentials. You will have access to industry-leading software tools, fully recorded and live lectures, and the best value in the UNC system.
In fact, this degree is the most budget-friendly MBA program in the entire UNC system, allowing you to pay a fraction of the cost of tuition you might have to pay at other UNC schools while still benefiting from the excellent program recognition and full AACSB accreditation boosted by the system. Of course, you'll have ample access to financial aid and special funding options for veterans and military members, too.
Tuition starts at just $12,127.94 for in-state students. Financial aid opportunities like graduate assistantships, loans, internships, employer assistance programs, and more are available as well.
Is Fayetteville State the right fit for you? If the answer to that question is young, "yes!" then all that's left is to apply. There are four start dates each year. You will need to submit an online application along with transcripts evidencing that you completed a bachelor's degree from an accredited institution. You will need to have an undergraduate GPA of 2.75 or higher along with a minimum GMAT score of 400. Letters of recommendation are also required.
MBA Entrepreneurship & Innovation Track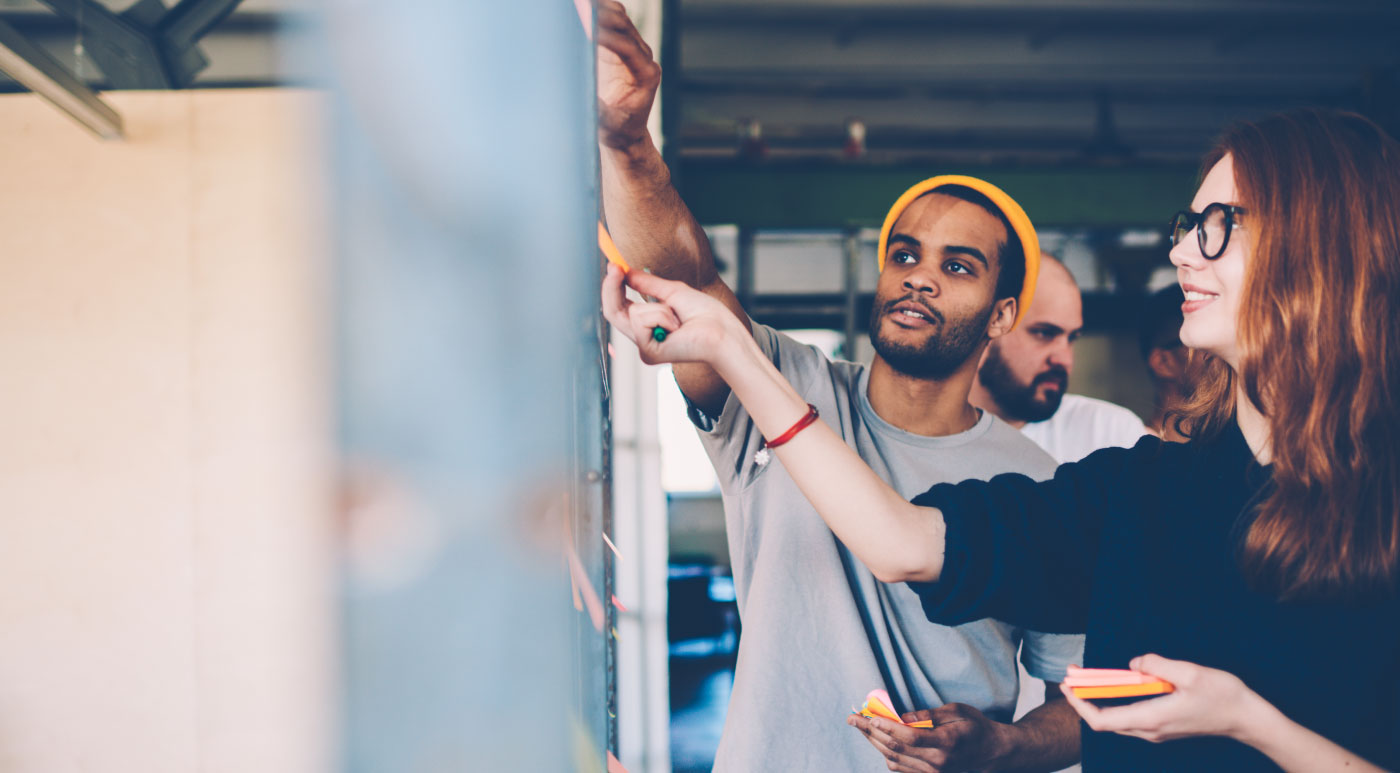 Located in Cambridge, MA, the Massachusetts Institute of Technology was first founded in 1861 the collegiate response to a national push toward industrialization. It was modeled after some of the country's first polytechnic universities and offered degrees emphasizing engineering, applied science, and laboratory learning environments.
Today, MIT is a private research university that has a reputation for being one of the most prestigious in the country, joining the ranks of other top schools like Harvard University and Yale University. It has contributed countless hours of research to the fields of mathematics, engineering, science, innovation, and of course, business. The school has an urban campus just outside of Boston that makes it perfect for aspiring entrepreneurs.
Ranked as one of the top schools in the nation by U.S. News & World Report—it has received mentions as a Best Value School, a Most Innovative School, and a leading National University—MIT also ranks as one of the best in the country for its pathways in entrepreneurship.
The Master of Business Administration has a concentration in entrepreneurship and innovation that's offered by the university's Martin Trust Center for MIT Entrepreneurship. It's designed for students who are taking courses within the MIT Sloan School of Management's MBA program. In this track, you'll learn how to develop and launch your own company (typically, a company in the tech industry) by taking in-depth courses and pursuing real-world exercises and team activities.
You'll take classes such as Managing in Adversity, Healthcare Ventures, Media Ventures, and Global Entrepreneurship Lab. As a student in this program, you'll also be able to visit Silicon Valley so that you can network and learn in the nation's innovation capital. You can even engage in the creation of a startup by working on problem-solving, team-building, and innovating exercises.
Of course, you can compete in a variety of competitions, too. The MIT $100K Entrepreneurship Competition and the MIT Clean Energy Prize are great ways for you to earn money and create new ventures focusing on pitching, accelerating, and launching new ventures.
This program is offered by one of the more expensive universities in the country, but that doesn't mean it has to be expensive for you to attend. You can receive all kinds of financial assistance to be an MIT student. The Legatum Center Fellowship or Seed Grant is an example of one program that will allow you to pursue an entrepreneurial experience in the developing world while you are a student, while the Sandbox Innovation Fund will allow you to receive $10,000 or more to help fund your innovation-focused startup.
A highly competitive program, the MBA in entrepreneurship and innovation at MIT features enrollment that is available on a first-come, first-served basis. You'll need to submit a written application in the summer prior to entry. You'll also need to complete an online survey of your background and interests. Though competitive, this program does have a waitlist.
Master of Business Administration Concentration in Entrepreneurship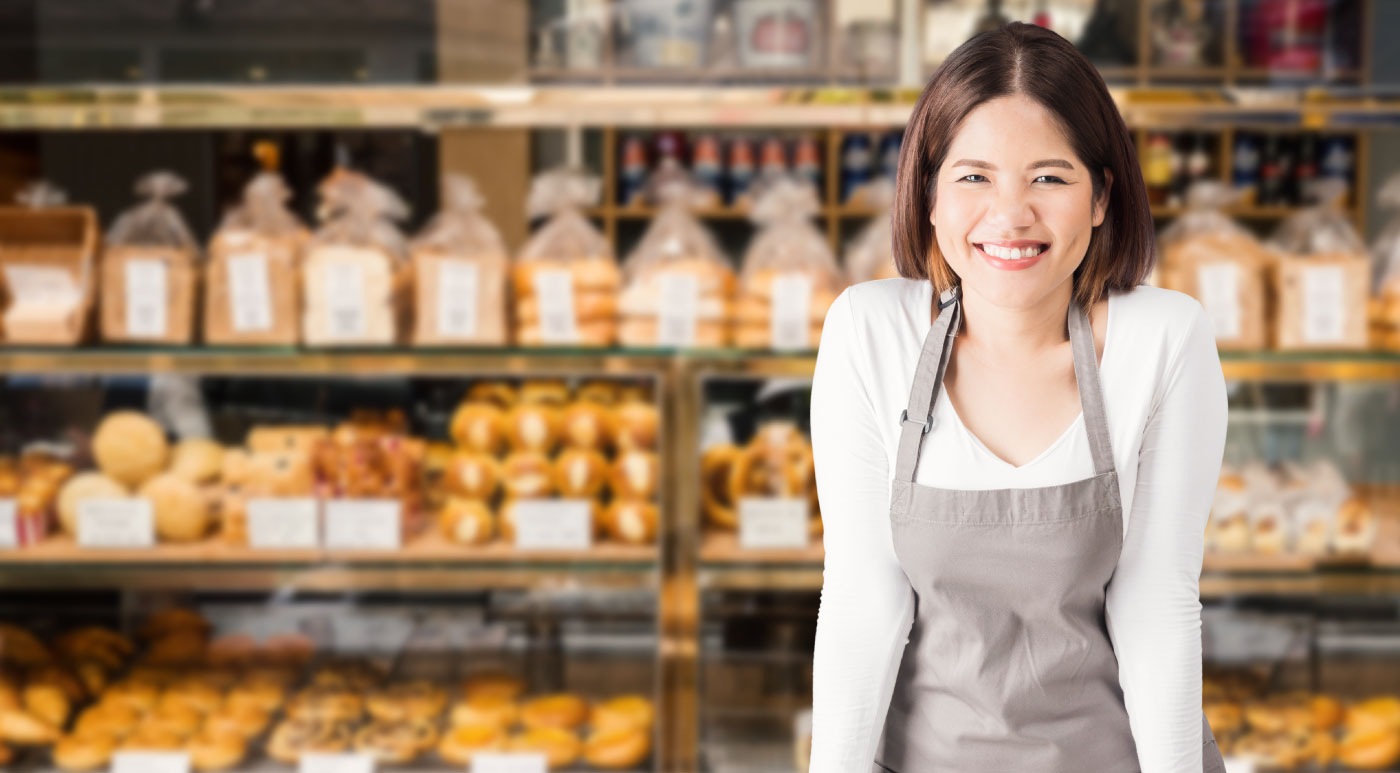 Located in Muncie, IN, Ball State University is a public research university with satellite campuses in Indianapolis and Fishers. It was founded by the Ball brothers, the founders of the famed Ball Corporation. This entrepreneurial spirit is at the heart of what makes Ball State such an impressive institution.
Composed of seven different colleges, Ball State University is home to more than 21,000 students, many of whom study at the graduate level. As a student here, you'll be able to choose from more than 220 different programs of study and even 400 different organizations and clubs—but you may not find that you have too much time to spray on leisure as an MBA student here! It's an incredibly in-depth program that will have you building professional connections and learning the ins and outs of business from day one of your studies.
The master's in entrepreneurship is a concentration in the Master of Business Administration (MBA) program. It's accredited by the Association to Advance Collegiate Schools of Business. One of the most flexible programs on this list, it can be completed on a part- or full-time basis. You can start your courses in the spring, fall, or summer semester.
Don't have a business background? No problem. You'll just need to complete 51 credits in foundational business classes before you start your degree. Once those are finished, you'll take core classes covering topics like entrepreneurial planning and entrepreneurial innovation.
This is just one of several different customizations that you can pursue as a student in the MBA. Other options include construction management, business analytics, and artificial intelligence, just to name a few. You'll be able to complete class projects that build upon each other and you'll be guided by faculty with a solid track record in entrepreneurship.
A customer-focused program, it will enable you to get feedback on assignments within 24 hours. You don't have to have a business degree or a background in finance or economics to complete this program, so you'll enjoy a highly customized curriculum as you study among a diverse group of classmates.
And if you're looking for even more opportunities for customization, you can find it here, too. The program is flexible enough that you can earn credits toward an MBA by pursuing certificates in specialized fields like health economics and professional sales.
This program is one of the most affordable you will find, with four out of every five students receiving merit-based and/or need-based financial aid. There are more than 500 scholarships for incoming students. Plus, it has an excellent return on investment, with hundreds of employers engaged in on-campus recruiting efforts each year.
Ready to apply? You will need to submit all of your materials about two weeks prior to the start of the semester you wish to begin. You must have a bachelor's degree with a minimum GPA of 2.75 GPA, but the good news is that no GMAT or GRE test scores are required. You just need to submit transcripts and an online application.
OTHER NOTABLE PROGRAMS
#11. Brigham Young University-Provo
Location: Provo, UT
Degree: MBA Program Entrepreneurship Track
Net Price: $7,080
#12. DePaul University
Location: Chicago, IL
Degree: Entrepreneurship (MS)
Net Price: $19,422
#13. University of Southern California
Location: Los Angeles, CA
Degree: Master of Science in Entrepreneurship and Innovation
Net Price: $45,561
#14. Harvard University
Location: Cambridge, MA
Degree: MBA in Entrepreneurship
Net Price: $47,562
#15. University of Oklahoma-Norman Campus
Location: Norman, OK
Degree: Full-time MBA in Entrepreneurship (Electives)
Net Price: $8,577
#16. Indiana University-Bloomington
Location: Bloomington, IN
Degree: Entrepreneurship & Corporate Innovation – Master of Business Administration (MBA)
Net Price: $10,564
#17. University of Arizona
Location: Tucson, AZ
Degree: Entrepreneurship (MS)
Net Price: $11,932
#18. University of Pennsylvania
Location: Philadelphia, PA
Degree: Entrepreneurship and Innovation, MBA
Net Price: $38,630
#19. Northeastern University
Location: Boston, MA
Degree: Entrepreneurship MBA Concentration
Net Price: $24,309
#20. Lehigh University
Location: Bethlehem, PA
Degree: Master's in Technical Entrepreneurship Program
Net Price: $27,130
#21. University of Washington-Seattle Campus
Location: Seattle, WA
Degree: Master of Science in Entrepreneurship
Net Price: $16,590
#22. Washington University in St Louis
Location: St. Louis, MO
Degree: MBA in Entrepreneurship
Net Price: $52,875
#23. Babson College
Location: Babson Park, MA
Degree: Master of Science in Management in Entrepreneurial Leadership
Net Price: $82,496
#24. University of Chicago
Location: Chicago, IL
Degree: MBA Entrepreneurship
Net Price: $58,968
#25. Baylor University
Location: Waco, TX
Degree: Full-Time MBA in Entrepreneurship and Corporate Innovation
Net Price: $34,146