Ready to find your ideal master's program?
www.mastersprogramsguide.com is an advertising-supported site. Featured or trusted partner programs and all school search, finder, or match results are for schools that compensate us. This compensation does not influence our school rankings, resource guides, or other editorially-independent information published on this site.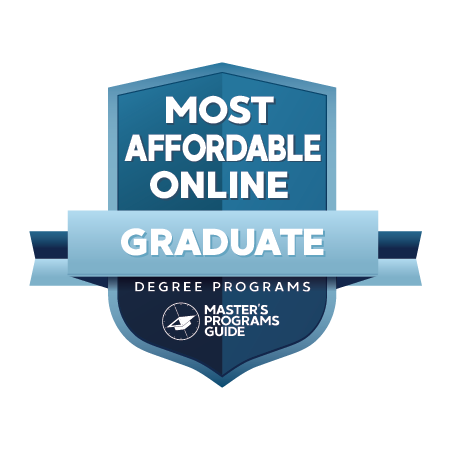 Going back to school and earning a graduate degree is a big decision. Not only is it a significant time sink, but graduate schools are frequently more expensive per credit hour than the tuition for a counterpart bachelor's program. The decision to earn a master's or doctoral degree isn't just about time management or even personal interest for many people. Instead, it's often a question of financial security and economic viability.
Rest assured, there are many affordable graduate schools that you can attend, no matter what your general interest or career ambitions. These affordable graduate schools can also be completed online, in many cases. Online graduate programs have most of the same advantages as traditional brick-and-mortar graduate programs and can give you an equivalent degree or certificate upon completion. There are no differences between affordable online graduate schools and in-person ones, beyond some extra networking or assistantship opportunities.
In today's job market, those with higher degrees of education and more expertise or specialized skills are often sought after for a variety of positions. The economy is rapidly shifting to one needing more specialized workers and team leaders who can do more than man a factory station. With the rise of affordable online graduate programs, there's never been a better time to further your education and earn a degree in a field that can eventually earn you much more than you could ever imagine.
In fact, because graduate programs often lead to higher-paying jobs, any financial debt you do incur over the course of your schooling can be paid back much more quickly than if you only held a bachelor's degree level position. If you can afford it or find a school within your budget, it's ultimately very worthwhile to earn a graduate degree.
COMMON APPLICATION AND ADMISSION QUESTIONS
The most immediate concern for any student wishing to proceed into a graduate program of any kind should be their prior schooling. Graduate programs are not a monolith, but virtually all of them require one of two things: that any applicant either has prior experience in the field or a bachelor's degree in a field directly related to the graduate program. For instance, a computer engineering graduate program will want applicants from the field of computer science above all others. Some graduate programs only allow prospective students to apply for admission after they have graduated from a bachelor's program, while others will allow applications to be made during the last year of bachelor's studies, provided the applicant can prove they are on track for graduation. Graduate programs are inherently competitive and only accept students with enough academic experience to handle their inherent rigor.
Related to prior schooling is the GPA. Graduate programs' GPA requirements vary from school to school, but in general, students will need a 3.0 or higher GPA in their most recent classwork. Sometimes exceptions may be made if an applicant has extraordinary work experience related to the program. Other times, it may be possible for an applicant to take additional courses at the same university before applying to a graduate program. Extra classes and high grades can boost anyone's GPA, even if they have already completed a bachelor's degree.
You'll also likely need to take the Graduate Record Examination. The GRE is a multiple-choice test taken over a computer that measures your aptitude across most core subjects, including English, mathematics, and science. Most graduate programs have minimum scores in order to qualify; simply passing the GRE is rarely enough. However, a few graduate programs forgo GRE score requirements in favor of other metrics. Students can take the GRE once every 21 days and up to five times per year, starting from the first test's attempt date. This provides plenty of opportunities to study for the GRE before applying to the graduate program of your choice.
If you want to apply for a graduate program at the university where you are already enrolled, transitioning straight from a bachelor's program to a graduate one, make sure that you have completed all of the required core classes for that graduate program. Not all bachelor's programs translate perfectly to an associated graduate program, so you might miss out on a few classes if you don't plan ahead.
Finally, make sure to pay attention to the admissions and application dates relevant to each graduate program. Unlike most bachelor's programs, not all graduate programs begin in the fall or spring. Some programs only have one start date per year. There are even a few programs that start during the summer. Because there are always a limited number of spots for each program, it's imperative that you stay on top of application deadlines, to give yourself the best chance for acceptance.
WHAT ABOUT FINANCIAL AID AND SCHOLARSHIPS?
Financial aid for a graduate program requires similar resources as you would use for a bachelor's program. The FAFSA is the natural starting point for any academic financial aid search. You should fill out the FAFSA each academic year so that your information is kept up to date. Many graduate programs require all students to complete a FAFSA before moving on to more specific financial aid opportunities. In addition, filling out the FAFSA each year allows you to reapply for certain limited grants or government-subsidized loans.
After the FAFSA, your next stop should be your graduate program's financial aid page. These webpages frequently have links to program-specific scholarships and loans. Many of the best schools have networks of donors or supportive businesses that provide grant money each year for a fresh batch of students. These specific scholarships may have more stringent or niche requirements for application, so it's a good idea to look through them all to see which ones you qualify for. Because of the smaller pool of candidates for each scholarship, your odds of winning any particular grant are likely greater than the wider audience scholarships you can find open to the general public.
All scholarships can be valuable. There are many websites and academic institutions that offer loans or grant money to students in need, or to graduate students who can prove the merit of their continuing education. This is especially true in relation to graduate programs for "public good" careers, such as teachers, nurses, or doctors. Your university may also have more general-purpose scholarships that can be applied for by anyone currently enrolled at the school. While your odds of being selected may not be very good, taking every opportunity possible to lighten your financial load is the best way forward if you're on a budget.
You'll also want to look into possible internships or assistantships. While these are more difficult to complete if enrolled in an online program, they are not impossible, and certain assistantships or teaching assistant positions only require remote work, so they may still be completed by distance-learning candidates. Teaching assistantships and internships are valuable because many of them provide a stipend to pay for living expenses while students work part-time to assist a professor or business related to the home university. At the same time, these assistantships typically pay for some or all tuition expenses, in exchange for your service. Not only is this economically desirable, it's also a great way to network and find connections that can lead to employment after graduation.
HOW MUCH IS A GRADUATE DEGREE REALLY WORTH?
Even with excellent financial aid opportunities, continuing or returning to school can be expensive, but overall, earning a graduate degree of almost any type leads to higher lifetime earnings compared to those who stop their education at the bachelor's degree level. The Bureau of Labor Statistics, which compiles data on practically every major profession at every level of education, clearly shows that those with master's or doctoral degrees significantly out-earn bachelor's degree holders or lower on a consistent basis. For instance, 2018 data show that the average weekly earnings for a doctoral degree holder were $1825. Master's degree holders earned an average of $1434 per week. Compared to the bachelor's degree holder's weekly earnings of $1198, it's clear that further education literally pays. While a few hundred dollars per week doesn't seem like much in the short term, aggregate earnings eventually add up to the thousands and hundreds of thousands.
What about median annual wages? Doctoral or professional degree holders averaged a median annual salary of $103,820 in 2017, according to the BLS. Master's degree holders averaged around $68,090. Compare either of these to the median annual earnings of associate degree holders, measuring in at $52,830, or high school graduates, who earned a median of $36,100. These numbers don't touch the upper ends of the possible earnings that a skilled doctoral or master's degree holder can earn from certain positions. Anesthesiologists, for example, earned a median annual salary of $265,990 in 2017. That's money that you simply can't hope to earn from traditional careers for those without graduate degrees, in the vast majority of cases. While it is possible to earn a median salary of $72,000 per year with a bachelor's degree, these earnings are highly career-dependent and require specializing in certain high-need fields.
Overall lifetime earnings are influenced by graduate positions generally paying more than jobs requiring a lesser level of degree or no degree at all. Those lifetime earnings are also higher thanks to lower unemployment rates for positions held by graduate degree holders. The BLS once again provides plenty of data to back up this assertion. While the national unemployment rate is only around 4%, those who hold doctoral degrees only face an unemployment rate of 1.6%. Similarly, those with master's degrees only have a general unemployment rate of about 2.4%. This is a little less than the bachelor's degree unemployment rate of 2.7%, but it's still worthwhile when you consider that one 10th of one percentage point represents hundreds of thousands, or millions, of Americans. Regardless of whether you earn a doctorate or master's degree, you'll be in a much better position compared to the average unemployment rate of 3.6% for associate degree holders and 5.2% for those who only have a high school diploma.
This lower likelihood of unemployment is largely affected by projected job growth rates for positions requiring higher educational levels. For instance, take educational, guidance, or school counselors. These positions typically require a master's degree to qualify for the position, and around 35,000 new jobs are projected to open up between now and 2026. Or consider lawyers, who must hold a doctoral or professional degree in most circumstances. There are a projected 40,700 new job openings predicted to appear for them between now and 2026. Similarly, nurse practitioners will see job growth rates of around 14,400 new positions before 2026, while physical therapists are just a little higher, at a projected 17,700 new positions before 2026. It's expected that automation will replace many jobs suitable for lower education levels, leaving many higher education professions open for new employees. Jumping on this trend as it accelerates is a good idea.
Overall, it's clear that getting a graduate degree is worthwhile if you can afford it. Thankfully, there are many excellent online graduate programs that can be pursued for an affordable price.
WHAT ARE SOME NOTABLE FACTS OR STATISTICS ABOUT GRADUATE DEGREES?
If you're still wondering whether you should pursue a graduate degree of some kind, consider whether other professionals in your field tend to earn graduate degrees of their own. Many of the best professions are highly competitive, and there are limited spots for top jobs. The National Center for Education Statistics tells us that the fields of business, education, and health professions or related programs all had the highest growth, in terms of master's degrees conferred. That means that these fields will have plenty of other professionals with master's degrees compared to others. By the same token, doctoral degrees are primarily earned in the fields of health, legal professions and studies, engineering, biological and biomedical sciences, education, psychology, and physical sciences and science technologies.
If your preferred career path is in any of those fields, it's clear that you'll need some kind of graduate degree to compete with others vying for the same positions. In fact, graduate degrees of all kinds are growing as a whole. The same educational center shows us that the number of master's degrees conferred increased by 70% between 2001 and 2017. The total number of degrees went from 474,000 to 805,000. This growth rate was even more noticeable in certain fields, such as biological and biomedical sciences. The number of degrees conferred for these types of professions more than doubled between 2001 and 2017.
Automation is another important factor when considering whether to return to school to earn a graduate degree. Consider the fact that manufacturing once employed more than 25% of the workforce, but now employ less than 10%. Much of the decline in manufacturing employment has been due to automation. In fact, a study from Ball State University found that 87% of the job losses in manufacturing came because of advances in automation between 2000 and 2010. This isn't to say that every job is vulnerable to automation, but that a general trend of unskilled labor being replaced by automation is clear. If you want job security for several decades, you'll need a profession that isn't in danger of being replaced by a robot. In most cases, these advanced careers require a higher level of education than a high school or a bachelor's degree.
Overall, earning a graduate degree offers you the opportunity to earn more money over your lifetime and the chance to secure a more valuable job in the field of your choice. Most of the interesting and important jobs will require higher education as time moves on, and more and more jobs are falling to automation, making them unsuitable for human labor. It's best to get ahead of this trend and earn a graduate degree if you want to earn more money and have a secure career in the future. Because there are so many affordable graduate programs, even those who are strapped for cash or who must go to school part-time and on a budget can still earn a master's or doctoral degree, provided they find the right program. Many of the best, most affordable graduate programs can also be completed online, making them an excellent choice for students who have to juggle multiple responsibilities or who have to continue working while in school.
Check out our list of the top 10 most affordable online graduate schools!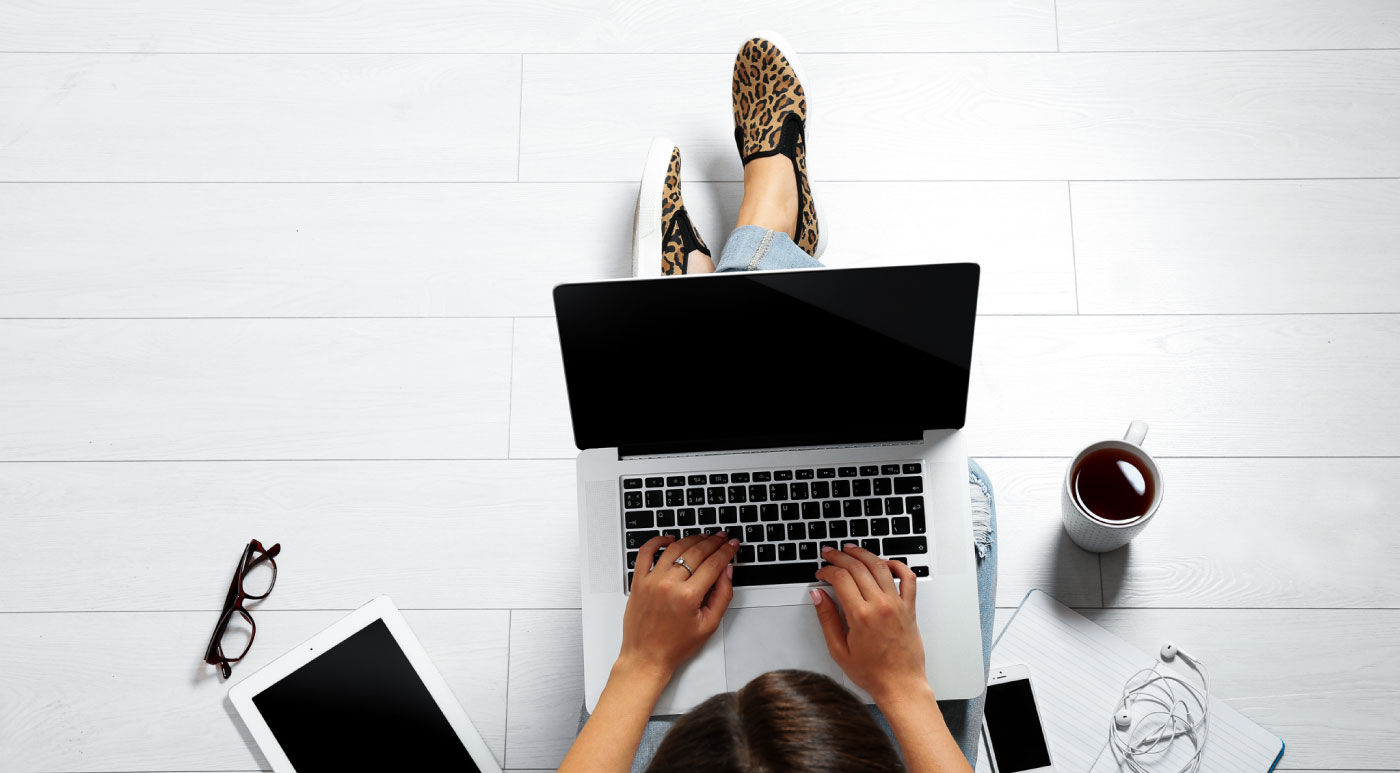 California State University, Dominguez Hills doesn't offer fully online programs; instead, it allows fully matriculated CSU students to take one online course per term, so long as the course is taken through another CSU campus. The purpose of this program is to allow students to expedite their own graduation schedule and help them fill out any graduation requirements they may need for a particular master's program. Because the CSU system includes 23 universities scattered throughout the state, not every university employs all the faculty required to fulfill all graduate program requirements.
Essentially, students can use this program to attend a CSU campus anywhere in the state to complete any master's requirements for any degree offered in the system via e-learning interfaces. You can enroll in this program by visiting the online student portal. To be eligible, students must have completed at least one term at any CSU location and earned 12 units at their home campus. In this instance, the home campus would be CSU Dominguez Hills. Students must also be fully matriculated: this means that they must have been accepted by the university and be actively working toward a particular graduate degree. These requirements ensure that only students who absolutely need to take the online programs will be accepted.
Online students must also be in good standing with CSU Dominguez Hills and have at least a 2.0 GPA. Considering that most graduate programs require a higher GPA for admission, most applicants should have no problem with this requirement. In addition, all tuition and fees must be paid prior to enrolling in any fully online course.
Students find this program to be extremely beneficial; there are 258 subjects eligible for master's degrees alone. In fact, one-third of all the master's degrees awarded in California come from CSU schools. The system has a diverse student body and an exceptional faculty, the latter of which are trained to deliver both in-person and online learning curricula. Because the CSU system serves such a diverse student body, which comes from a variety of financial backgrounds, CSU Dominguez Hills and related schools offer many types of financial aid. Fully 80% of the students in the CSU system receive some kind of aid, so barriers for eligibility are relatively low. Students can also find plenty of program-specific financial aid grants and loans, depending on which programs they apply for. Overall, using the CSU Fully Online program is a great way to make sure that students fulfill all of their graduate program's requirements or to speed up a graduation schedule. Some students are able to graduate in less than two years with relative ease by taking required classes online while also attending in-person courses.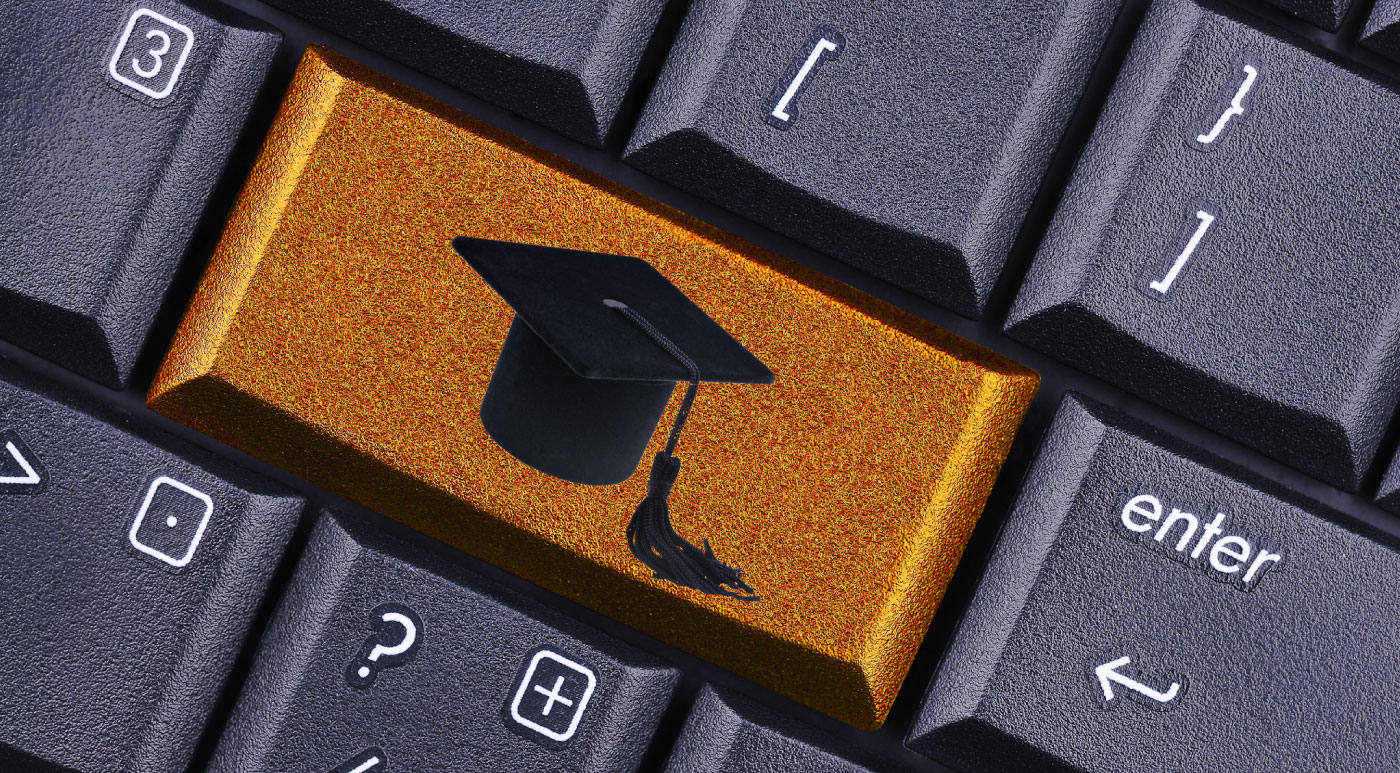 Named for John Marshall, the fourth Chief Justice of the United States, Marshall University offers more than 60 graduate degree programs, plus an additional 35 graduate certificate programs. The vast majority of these are offered online, so students don't need to attend the school in person, except for rare programs. The school's emphasis on graduate study can be seen by the percentage of graduate students served annually. More than 25% of the student body is made up of graduate students. In addition, every graduate student is assigned an advisor to help them outline their study schedule and ensure that they complete all of the program requirements on time and to the best of their ability.
Of the graduate programs, 56 are master's degree programs that range from technology management to accountancy. There are nine doctoral program options, ranging from health professions and medical and biomedical research to business and psychology. The graduate certificate programs are usually significantly shorter than a traditional graduate program. They usually require between 12 and 21 credits and can help students to refine their skills further, gain licensure to take a new position with a company or government agency, or show off their expertise as they enter the job market. Marshall allows students to work toward a graduate certificate while enrolled in a regular graduate program, and in many cases, students are allowed to apply certain credits earned during a graduate certificate program to a degree. Be aware that most of Marshall's graduate programs require a thesis or dissertation, regardless of specialty. However, Marshall also provides a committee to help each graduate student form a good thesis plan to ensure that the work will benefit the student's field of study.
Marshall offers lots of graduate assistantships. While the nature of the assistantships and whether or not they can be completed online varies from program to program, students should definitely investigate these options if they want the best bang for their buck. These programs can offer participants plenty of networking opportunities, in addition to covering education expenses and paying a stipend. Marshall has a low student-to-faculty ratio of about 19:1. This ratio carries through to the online classes, so distance learners can rest assured that they'll have the attention of their instructors and a more personalized education compared to universities with inundated class sizes.
In terms of extra services, Marshall offers counseling services for all students free of charge, to help them make it through their programs with their mental health intact. These services can also help students learn to manage fees and bills, or help them cope with testing anxiety, if they struggle during exams. Furthermore, Marshall has a skilled team of career services experts to support students in a variety of ways. They're connected to the Marshall Mentor Network, as well, which pairs current graduate students with alumni or graduate students further along in the same program.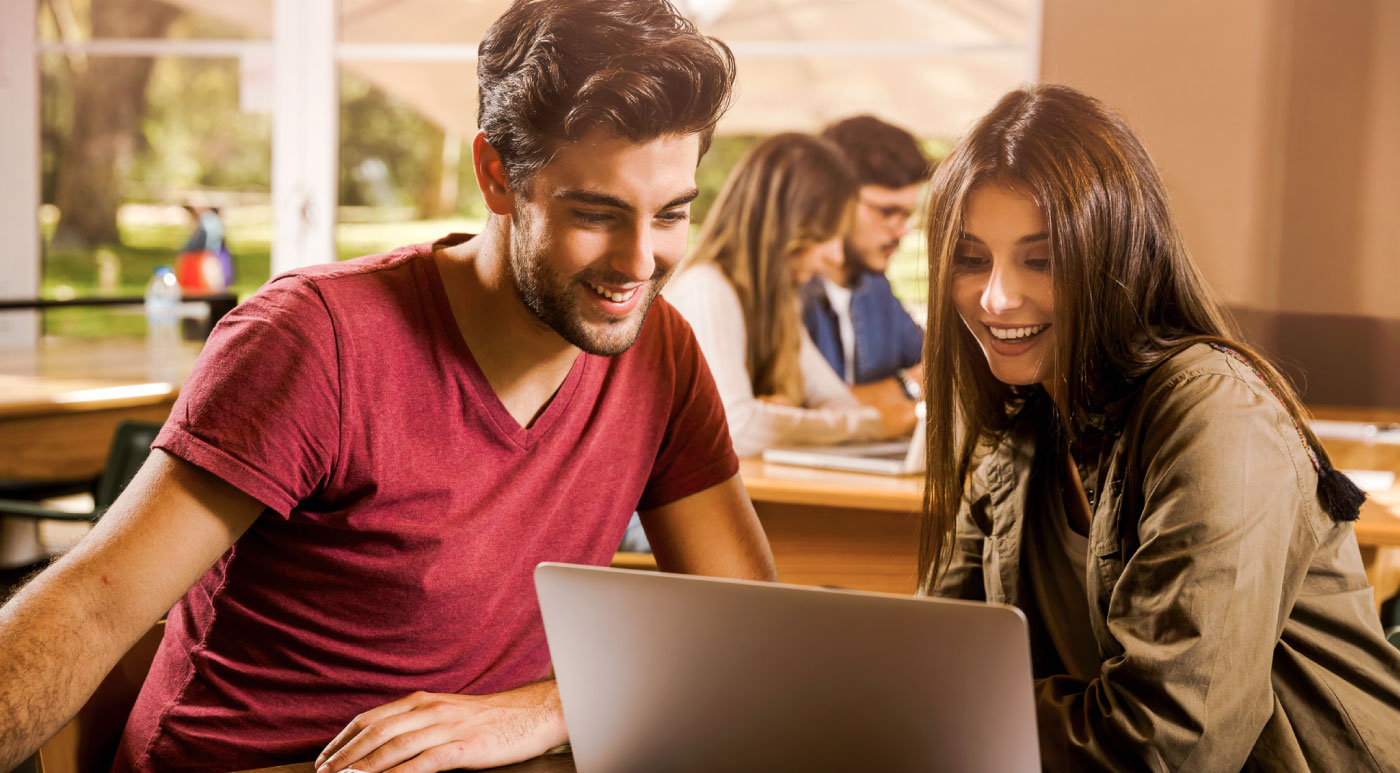 The University of Louisiana Monroe has been serving students for over 80 years. Recently, it has transitioned to offering graduate programs online, and the school currently offers 35 degree programs. All of these use 8-week courses in an accelerated format to help students earn their degrees in an expedited fashion. Graduate programs follow the university's traditional semester schedule, with the primary ones landing in the fall and spring. The schedule also normally incorporates shorter summer sessions and optional short, intensive sessions in December and late spring. The shorter sessions can be used for students trying to catch up to graduate by a certain deadline, or to ensure they have all the credits necessary for graduation.
The university always requires master's program applicants to have completed a bachelor's degree before applying. ULM's master's degrees include between 30 and 39 credit hours of coursework and range from criminal justice to nursing to public administration. Doctoral programs require applicants to have completed a master's degree and usually involve around 60 credit hours of coursework. ULM offers two doctoral programs: Curriculum and Instruction and Marriage and Family Therapy. Whether or not a particular graduate program requires a thesis or capstone project depends on the major. Some programs require practical projects, while others will only call for extra classes that add up to about 39 credit hours.
The online interface ULM uses is intuitive and helpful for self-scheduling. A homework application can assist students in organizing their homework assignments and setting alarms or reminders to ensure that everything is completed on time. This app can even be extended to a mobile device or PC, for added convenience. As a rule, ULM graduate programs require extensive online cooperation and interaction with both faculty and classmates. While most of the classwork is asynchronous and can be completed at a student's own pace, the majority of graduate classes also require that students attend digital chat rooms or participate in online forums relatively frequently.
ULM's other benefits extend beyond the quality of its online program. Several of the university's online graduate programs have been ranked among the best in the country, and the school is recognized as a Governor's Military and Veteran Friendly Campus. This means that veterans will be afforded some extra financial aid opportunities or given priority when spots in graduate programs become tight. ULM can extend the benefits of the G.I. Bill or ease the transition between military life and civilian learning. ULM also has an extensive alumni network for networking, and many of those alumni provide funding for the ULM Foundation scholarships. These scholarships are only open to current ULM students, making them a great way to fund further education.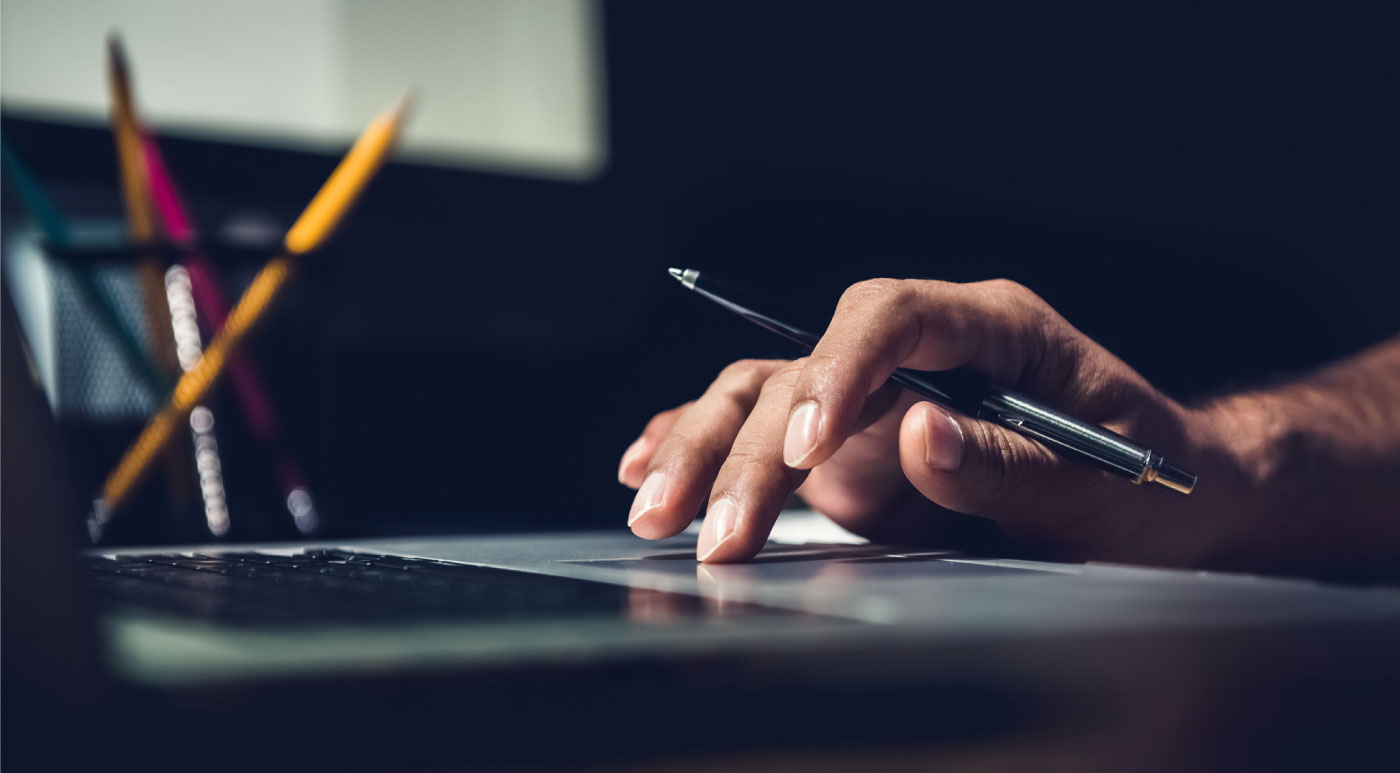 Bellevue University offers more than 75 online programs, many of which are master's or doctoral degrees. No matter which program a student chooses, class sizes are always small and never include more than 24 students per instructor. This avoids the overcrowding issue common in many in-person universities and undergraduate programs in particular. Each teacher has real-world expertise in whatever subject they teach, either from professional experience or teaching the subject for many years beforehand. The online interface also includes plenty of interactive resources that can help make the learning experience easier and more enjoyable. These interactive resources include online tutoring opportunities and help with writing essays or even thesis proposals. You can find academic assistance for your specific graduate program or more general electives. Bellevue also offers digital support tools and library services 24/7, as well as tech support. The online library has a catalog more vast than many in-person libraries.
Online classes are taught through the Cyber-Active Online Classroom system. This lets students attend or watch lectures and complete assignments on their own schedule and discuss those lessons with their instructors or fellow students. Bellevue also offers several starting points throughout the year. While many graduate programs only have one start date, due to their small applicant pools or limited faculty, Bellevue's graduate program has start dates at different points throughout the year, to accommodate busy schedules and hectic lifestyles.
In terms of scheduling, Bellevue offers several options. Traditional scheduling is better for students who have a little more time on their hands. Classes are taken during four terms throughout the year. There are some faster ways to complete a degree, too. The first accelerated pathway to graduation follows the cohort scheduling system. Cohort programs are accelerated ones that are excellent for adults returning to school who want to complete their degrees as quickly as possible. Cohorts bring together a group of classmates who are pursuing the same degree. Communication with peers and instructors is frequent, to help students complete a more rigorous classwork schedule. Be aware that only some of Bellevue's master's or doctoral degree programs are offered in the accelerated cohort format. This format is also exceptional because of the forced networking that occurs as students spend more time with their peers.
Bellevue students may also opt to take "course clusters." These allow students to focus on two or three similar courses at the same time. A cluster ties three interrelated classes together into a single 12-week term. This is speedier than taking each class individually. Instructors use the core concepts that are shared among the three classes and add in detail and specificity when required. This is a particularly good approach for students working on degrees in an interdisciplinary field, such as business or information systems. Tackling clusters of classes at the same time can also help satisfy general requirements more quickly and earn a degree in less time overall.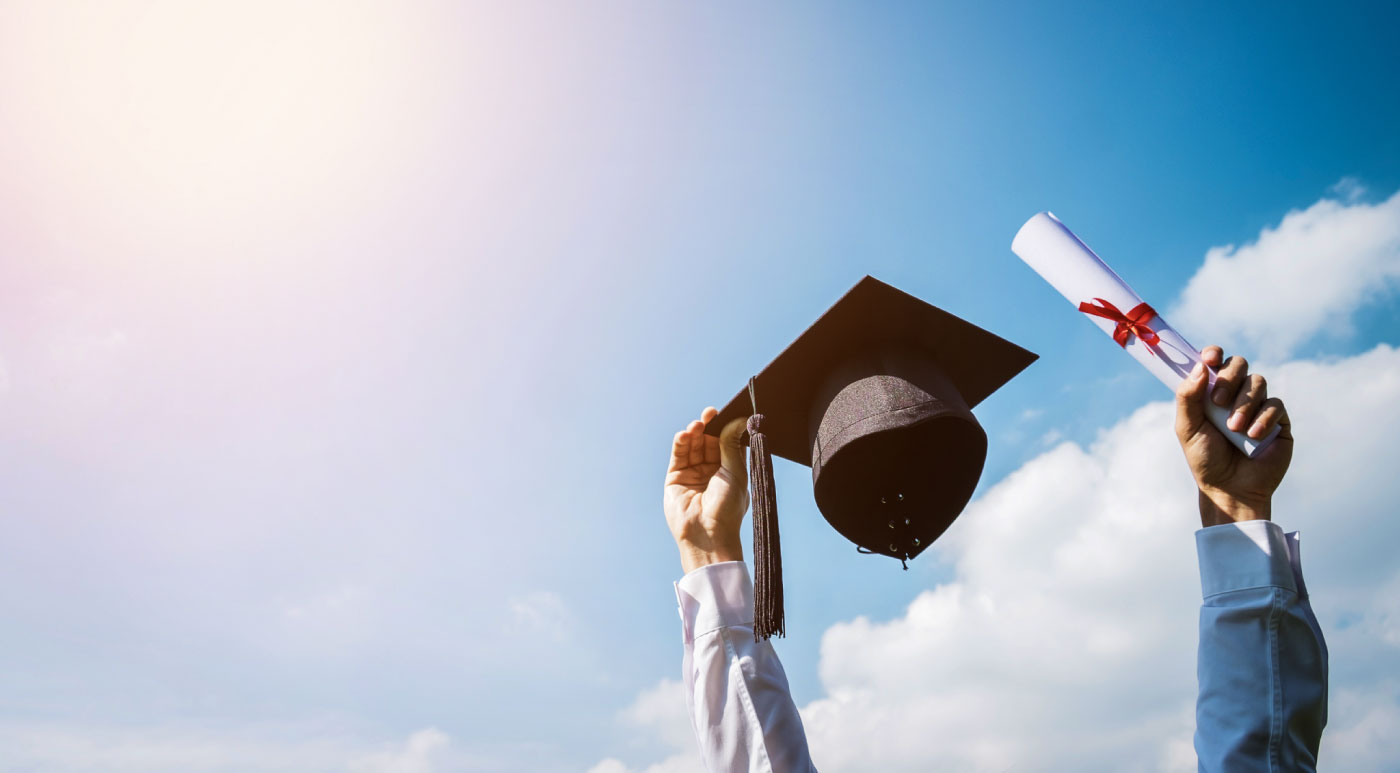 The University of Texas Permian Basin offers online education through its own faculty and e-learning interface and by collaborating with the University of Texas Online Consortium (UTOC). Programs that collaborate with the University of Texas use similar e-learning interfaces or share faculty who teach students of both universities. UTPB offers nine graduate programs, all of which lead to master's degrees. Seven of these programs are delivered in an accelerated format, with only English and kinesiology online following a more standard scheduling system. Because of this, UTPB is a great choice for students looking to complete their graduate work as quickly as possible.
These accelerated programs can often be completed in under 12 months, depending on schedule availability and the exact number of credit hours required by the program. For instance, the Master of Business Administration can be completed in one year and requires 30 to 36 credit hours. The courses for this program, or any other accelerated program at UTPB, are completed in eight weeks, and then immediately followed by the next class. To further the accelerated possibilities, students can even take two courses, in certain programs, before submitting certain test scores, like those received from the GRE. This is a great way to hit the ground running and get a jump start on completing a graduate degree. Courses and classwork can be completed asynchronously for the most part, although some classes or programs may require students to be available for face-to-face or digital chat room discussions with their instructors or peers. Students can also take several undergraduate or graduate courses online for fun or for their own personal development, as they are offered independent of any degree program.
UTPB has a REACH (Regional Electronic Academic Communication Highway) center, as well. This is a centralized agent for online learning that can help students make the most of their time at school and offer support for a variety of needs. The REACH Center is also the primary means of logging on to the majority of UTPB courses' content. The REACH Center offers online tutoring for both English and other subjects, plus student training so learners can understand how to use online interfaces effectively, even if they aren't initially very handy with a computer. To ensure that UTPB's online students always receive the best education possible, instructor evaluations are always available. Students can rate their professors and contact the university if they feel the online program isn't up to snuff.
UTPB's online accolades reflect its exceptional quality and user-friendliness. U.S. News & World Report ranked its programs among the best for master's degrees in 2016. OnlineU awarded UTPB for its affordability for online degrees in general in 2016, as well. All in all, UTPB's affordable online programs are among the best in the nation and emphasize student accessibility and comfort.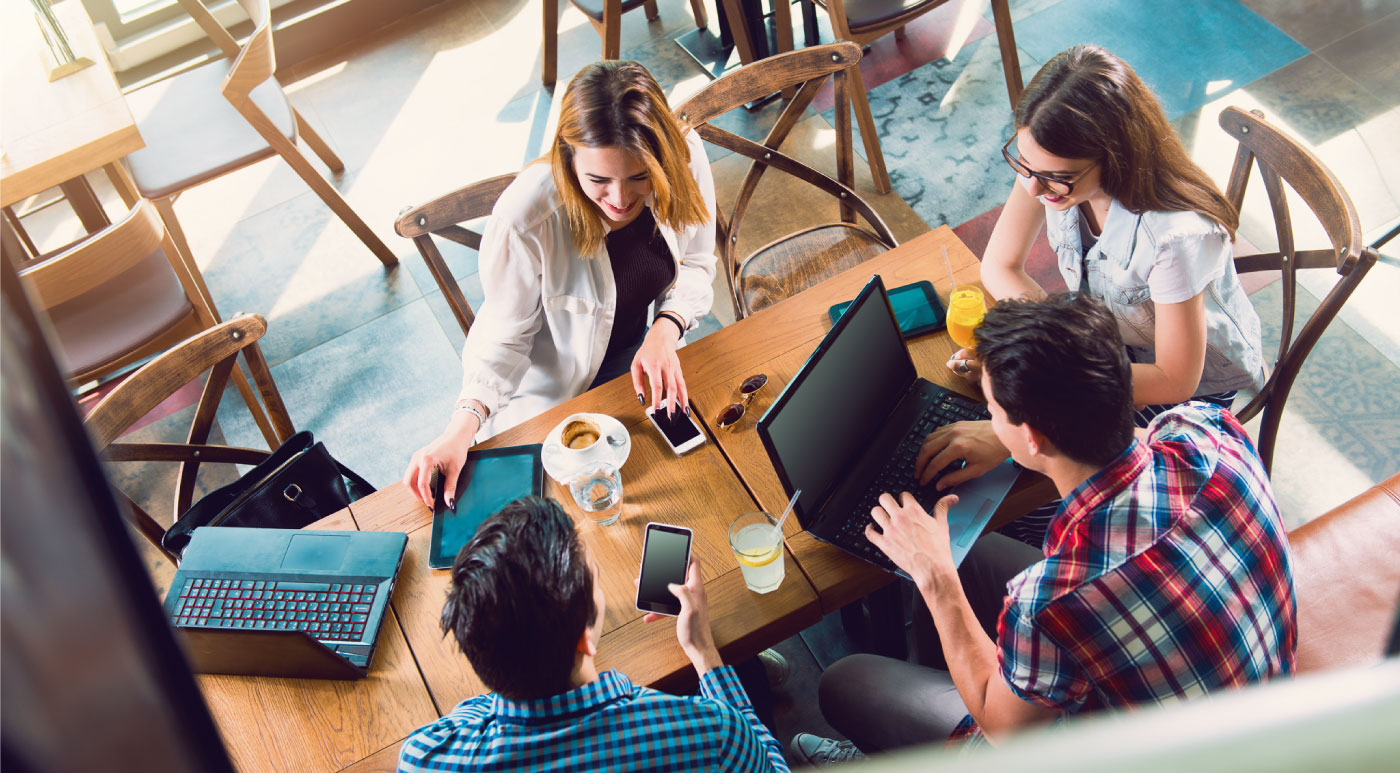 Midwestern State University in Wichita Falls, Texas, offers nine graduate programs that lead to master's degrees. These degrees range from criminal justice to human resource development to special education. The university also offers a post-graduate certificate program for students who want to become a family nurse practitioner or a nurse educator. This certificate program is a great additional option for those interested in the online Master of Science in Nursing (MSN).
MSU offers three start dates for the vast majority of its programs, beginning in spring, summer, or fall. The summer term is slightly truncated, to fit in the required number of classes for a complete course, but it can still be combined with most graduate programs to allow for faster graduation rates. In addition, MSU offers "mini-courses" each May that are essentially super-accelerated programs to help students fill out requirements on their graduation list or meet a graduation deadline that is narrowly approaching.
Getting started with MSU distance education is easy. Students can register online from the school's primary website and perform a self-evaluation. The self-evaluation helps prospective students to evaluate whether or not online learning will be a good fit for them. Even if someone has some experience with computers, being able to pace oneself and complete goals or classwork without the pressure of attending an in-person class can be difficult. The self-evaluation can help confirm whether or not an online school is a good idea. MSU also offers a distance-learning orientation class for those without a lot of prior experience with online learning.
MSU offers plenty of other resources to ease students' time with the school, such as a digital bookstore containing all of the required textbooks for the majority of the classes offered. Digital textbooks are often less expensive than their hardcover counterparts, so they are a great way to save money. Students should also take advantage of MSU's extensive technical support staff. They can help make sure a student's computer equipment is good enough to facilitate effective online learning and can direct those whose equipment is not up to date to other resources or programs to make their online experience easier.
Though it was established in 1922, MSU has transformed capably into a university that can service both in-person and online students. It also offers U.S.-based non-Texas residents special tuition rates, so it is a particularly good choice for students who don't live in Texas but are interested in distance learning.
U.S. News & World Report has recognized MSU as having one of the country's least expensive out-of-state tuition rates. Its online excellence can be seen further with its accolades from other organizations. Affordable Colleges Online, for example, ranked MSU at No. 11 among affordable schools in Texas with online degree programs. Many of MSU's master's degrees are also known for their rigor and academic excellence. Best Master's in Psychology ranked MSU at No. 2 on its list of the most affordable small colleges for the affirmation program.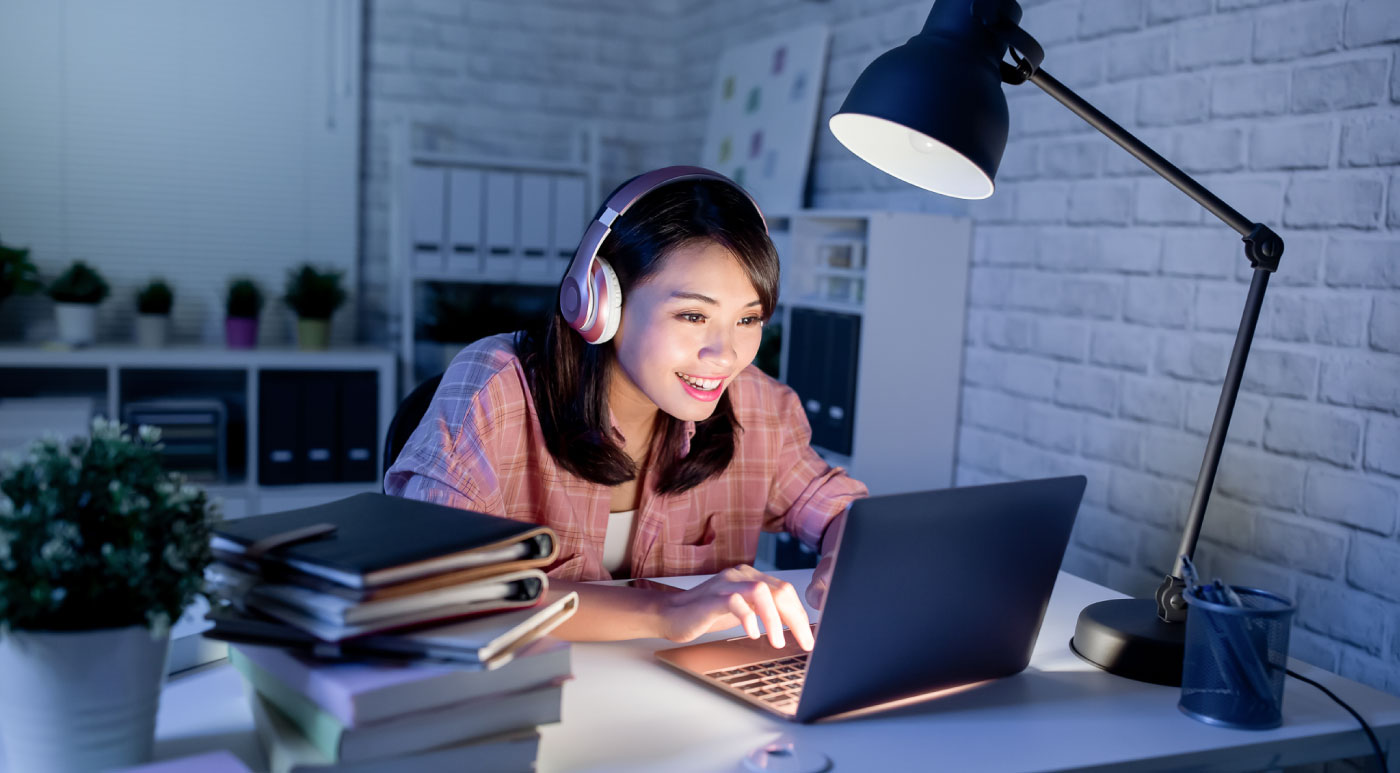 To help students afford the high cost of graduate school, the University of North Carolina at Greensboro prices its online courses lower than comparative in-person classes. It is literally more cost-effective to take the same course online from UNC Greensboro than it is to attend class in person. As such, UNCG is a clear winner when it comes to affordable graduate education. This hasn't been ignored by college review organizations and accolade awarders. College Factual ranked UNCG as one of the best colleges for the money nationwide, and it was recognized as a top-three "Best Online College" by BestColleges.com. Furthermore, UNCG has been recognized four years in a row as a military-friendly school. This means that it's particularly enticing for veterans or their spouses, since the G.I. Bill, which helps to cover education costs, will go further and be more valuable at this school compared to other universities.
In terms of actual online education details, UNCG offers 15 master's degree programs and 15 graduate certificates to add on to those degrees to improve licensure for a position or demonstrate further expertise. It also offers two doctoral degrees, one in kinesiology and another in business administration. No matter which major a student chooses, the program will take advantage of the most modern online learning techniques and use lots of multimedia content to ensure classes are vibrant, engaging, and interesting, despite the distance between student and instructor.
There are two types of online courses offered at UNCG: asynchronous and synchronous. In asynchronous classes, coursework is simply due on a predetermined deadline and no video or digital chat sessions with an instructor or peers are required. This is an ideal choice for those who are good at time management or who have hectic schedules that don't allow for many preset meeting times. By contrast, synchronous courses require a student to attend digital chat sessions or meet with their peers via online forums and other interfaces. In these classes, some coursework is completed with a student's peers or instructors. This is a great choice for those who need a little more structure to their daily educational routine. Synchronous courses often require video conferencing or the use of other virtual meeting technologies, so purchasing a webcam or a computer with a built-in camera may be needed to participate effectively. Be sure to check the class requirements for any given course and make sure to have all the devices needed to attend class.
Most courses are worth three credit hours and take an entire semester to complete. UNCG offers multiple start dates throughout the semester and accepts students on a rolling basis. Applicants should apply as early as possible, however, if they want the best chance to be accepted into a program.
#8. UNIVERSITY OF ILLINOIS AT SPRINGFIELD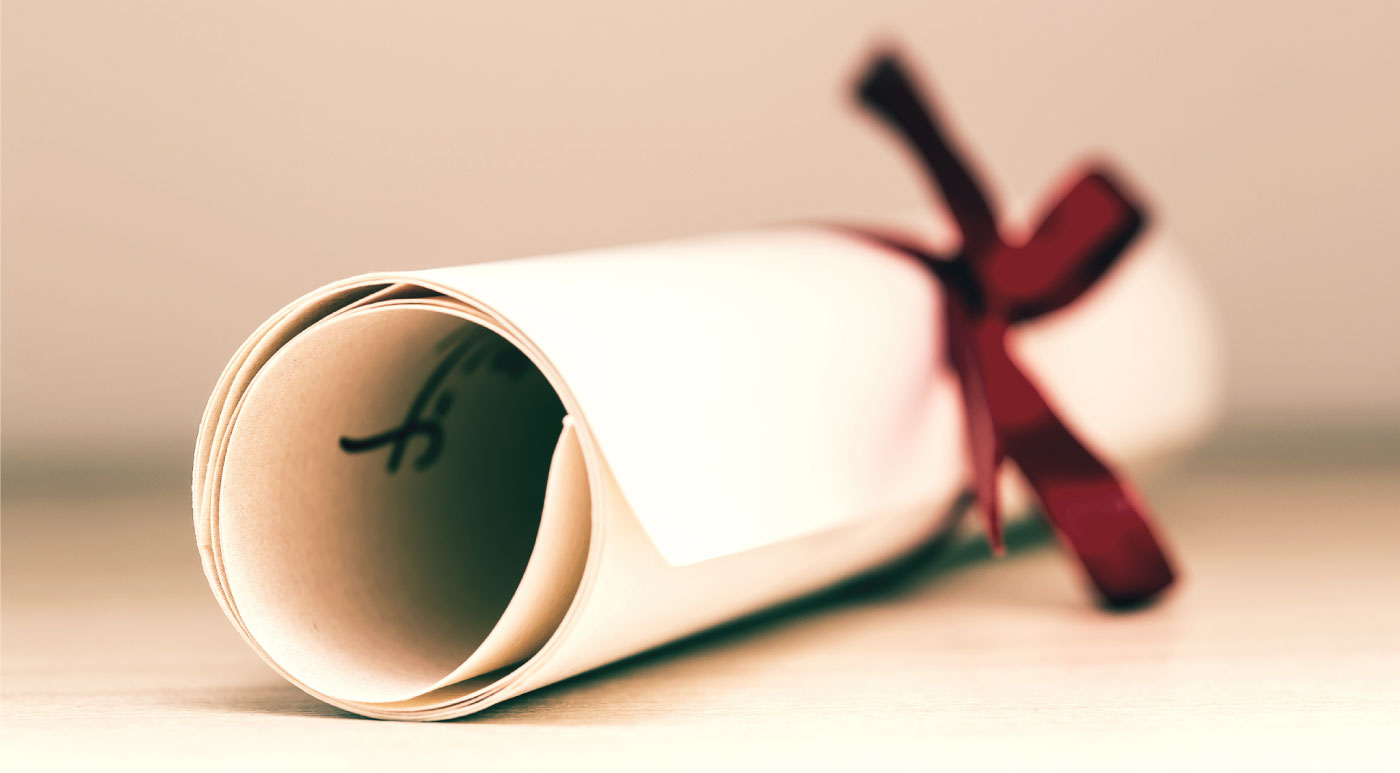 Founded in 1970, the University of Illinois at Springfield offers 13 graduate programs, ranging from computer science and environmental studies to political science and public health. All of these award master's degrees. In addition, UIS offers 16 online graduate certificates that can be taken in conjunction with regular coursework or at a time that is convenient for the student. Graduate programs typically require 36 to 40 credit hours and usually include eight to ten courses. Courses are worth either three or four credit hours depending on the exact class. Certificates range from 9 to 34 credit hours. Those interested in earning a master's degree in education or furthering their teaching expertise would do well to attend this university, as it is possible to earn a teaching certificate and an Illinois state teaching license simultaneously through the online learning options.
All of UIS' online programs are taught by the same faculty who teach on-campus courses, so students are guaranteed to get the same education using the online interface as they would if they were attending the in-person course on the UIS campus. In addition, the tuition rates for these courses are generally far below the traditional rates for in-person courses for out-of-state students. While it may be slightly more financially viable to attend the university in person if already an Illinois resident, any out-of-state students would do well to look into the online program, due to its better cost alone. With more than 40% of UIS students enrolled in graduate programs, the school is used to handling students from a variety of educational backgrounds. The school also offers plenty of graduate assistantships and internships, in large part due to this high number of graduate students among the student body. Several program-specific scholarships are available; prospective students should investigate their program's specific website to learn more about them.
Each UIS student is assigned an online program coordinator. These coordinators are trained to understand the unique struggles and benefits of distance learning and help students to accomplish their educational goals, regardless of prior experience with online schooling. To further assist with online learning, student orientation programs are available at all times, as is online access to the UIS Brookens Library. Students can access the entire library catalog from the comfort of their own computer and even rent a majority of the textbooks used by classes at UIS from the library. There's also a career development center that both in-person and online students can investigate. The Career Development Center, or CDC, is also a great resource for finding networking opportunities for furthering financial aid efforts. The staff there can also help students purchase a computer that will be optimal for distance-learning needs.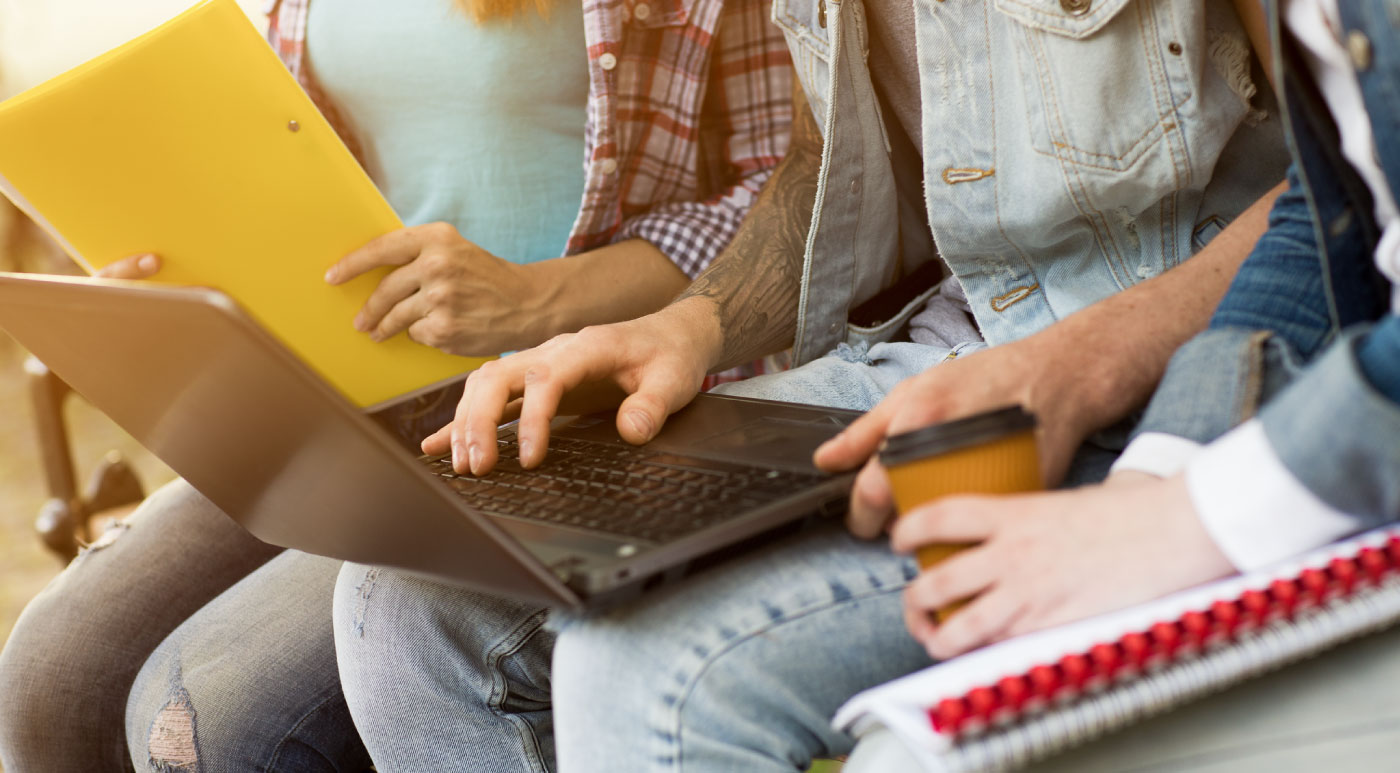 With over 12,000 courses and online programs, Eastern New Mexico University is a workhorse for learning and furthering one's opportunities. It's been around for more than 85 years and transitioned to the online sphere smoothly. ENMU is among the top 10% of the most affordable universities in the southwest, and its low-cost trend extends to its graduate offerings. With an extensive alumni network and scholarship foundation, the school is perfectly positioned to provide students with financial aid opportunities and help them find employment after graduation.
ENMU offers 30 degree options through its Office of Distance Learning. Of those 30, 15 lead to a master's degree, and all of them can be completed entirely online with the exception of the Master of Education degree in Special Education Pedagogy. That degree, alone, requires an internship in a New Mexico public school setting, but it is also usually pursued by current teachers who are already employed by a New Mexico public school. There are also three graduate certificates available which may be earned in conjunction with a master's degree, or at a later date: elementary education, financial planning, and special education. The first and last of these can be added to an existing master's program to fully explain a student's preferred specialty and help with finding a position in a specific field.
Regardless of which program a student chooses, all material is available 24/7. Courses are completed in either 4- or 8-week sessions. The 8-week sessions allow most master's programs to be completed in less than two years, while programs with 4-week sessions are even speedier and are ideal for students looking to get the most learning done in as short a time as possible. Asynchronous learning schedules are the norm, so ENMU is a good choice for students who already have experience managing their time effectively or who have a hectic schedule that prevents them from meeting in digital chat rooms or other environments to collaborate with others.
ENMU's online classes all use Mediasite and Blackboard, both of which are common e-learning interfaces. ENMU also allows for certain test proctoring allowances, as many classes require students to complete exams under the watch of a webcam or authorized exam administrator. If a student's home environment is not a suitable place for taking a test, ENMU allows students to use places like libraries to complete exams.
ENMU offers full online library resources to help students research and acquire textbooks for their distance-learning classes. The library takes most of its catalog from its physical counterpart, but also has resources that are not found at the brick-and-mortar location. Furthermore, the ENMU campus bookstore has an online listing of all textbooks needed for any class taught at the university, so students never need to look elsewhere for a textbook. Further resources include online tutoring services and writing resources from the online writing center. This service is exclusively for online students, so students never need to fight for attention from a limited number of tutors who are also working with in-person students. A counseling program is also available to students you manage the stresses of graduate school.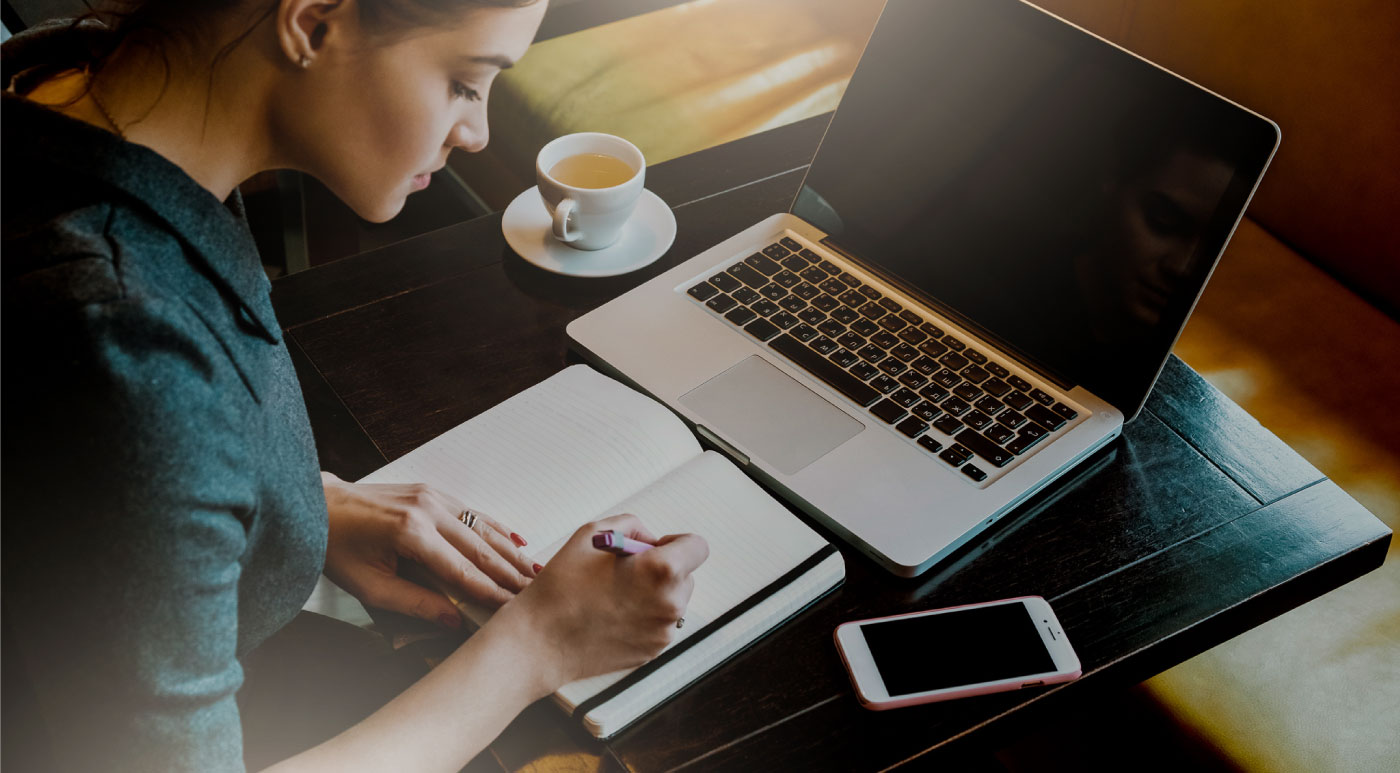 Few schools offer as many online master's degrees as the University of Florida. With dozens of degrees to choose from, ranging from aerospace and civil engineering to international business and reading education, this university is equipped to take on students interested in practically any subject. It also offers several doctoral degrees and specialist certificates to add to an existing master's degree. In total, there are more than 170 online degree and certificate programs available.
UF's "Gator Nation" of alumni numbers more than 330,000. With residents in all 50 states and 135 countries, completing a degree here allows students to join a network of successful professionals with leaders at companies like Boeing and the New York Yankees. Don't underestimate the value of an excellent alumni network when considering where to go for graduate education. UF's cost-effectiveness is well-known, too. It's No. 3 in Forbes' "Top 50 Best Value Colleges", and No. 15 on Money's "Best Colleges" list, which specifically examines universities from a financial and long-term investment return standpoint. All of the distance learning programs offered by UF can be attended for market-rate tuition, which is tuition determined by comparing costs for a program to other programs nationwide. As a result, out-of-state distance learners won't pay extra compared to their in-state peers. The value of these classes is high, as well; U.S. News & World Report ranks UF No. 9 among public universities overall.
UF has both an e-learning help desk and an e-learning library system. A counseling and wellness center, as well as a Career Resource Center (CRC), are included for any students accepted by the university, including online attendees. The CRC, in particular, should be taken advantage of, given UF's wide-ranging alumni network.
Programs typically require anywhere from 30 to 39 credit hours, and many of them offer both thesis and non-thesis options. The non-thesis options are great for those who have more hectic schedules, while thesis options can sometimes allow students to take fewer classes, as writing a thesis almost always counts as class credit. The fall and spring terms at UF follow a standard 16-week semester format. Summer is also a period of learning at UF, featuring sessions in 6-week groupings called Summer A and Summer B. Alternatively, students can take a single longer term during the summer, spanning 12 weeks, called Summer C. These variable term lengths make UF a great match for online learning in general, as most of the courses are offered with asynchronous classwork requirements. These features make it easy to create a personal learning schedule and mold a program around work or family requirements.
OTHER NOTABLE PROGRAMS
#11. Columbus State University
Location: Columbus, Georgia
Net Price: $11,316
#12. Lamar University
Location: Beaumont, Texas
Net Price: $11,510
#13. Purdue University – Main Campus
Location: West Lafayette, Indiana
Net Price: $11,898
#14. University of Texas – Arlington
Location: Arlington, Texas
Net Price: $12,277
#15. Fort Hays State University
Location: Hays, Kansas
Net Price: $12,420
#16. University of Texas – Tyler
Location: Tyler, Texas
Net Price: $12,437
#17. Southeast Missouri State University
Location: Cape Girardeau, Missouri
Net Price: $12,468
#18. Sam Houston State University
Location: Huntsville, Texas
Net Price: $12,516
#19. University of Central Missouri
Location: Warrensburg, Missouri
Net Price: $12,616
#20. Wayne State College
Location: Wayne, Nebraska
Net Price: $13,193