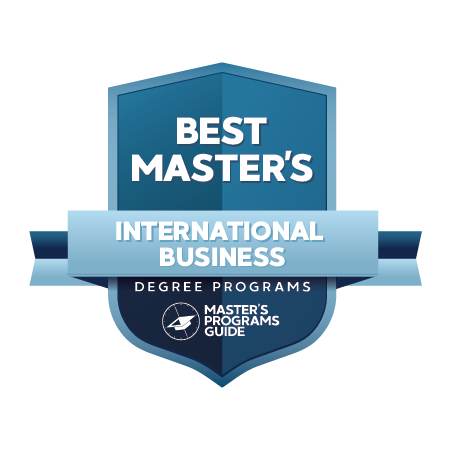 Although political events at home and abroad have made the global economy seem fragile and easily spooked in recent years, it's not as if the world is growing less interconnected. Countries rely on each other, sometimes to a critical degree, for food, manufactured goods, resources, and more, so that "international business" has become something more like "international symbiosis." The people who specialize in international business make all of that possible, which is why a master's in the subject is a pretty safe bet as far as advanced degrees go. That's partly because "international business" is an umbrella term for any number of jobs.
Washington State University lists three biggies: sales director (who develops and implements global sales strategies), operations director (who oversees day-to-day operations and manages resources), and management analyst (who advises companies on how to boost profitability). All of those jobs have domestic counterparts, of course, but it takes special training to do that kind of work abroad, where cultural norms, regulations, and protocols can vary significantly. Unsurprisingly, most universities offer a master's in international business as a concentration within a broader MBA, though a few, like Northeastern University, the University of Delaware, and Georgetown University, offer standalone master's degrees in international business.
MBAs are arguably the most versatile of graduate degrees, and the most plentiful. More master's degrees in business were awarded than any other discipline in 2012-2013, the most recent year tracked by the Bureau of Labor Statistics. Because the MBA is so popular, especially among working professionals, universities tend to offer numerous ways to earn one – full time, part-time, online, evenings, weekends, some hybrid of these, whatever it takes. Full-time programs generally take about a year to complete, with part-time ones taking about two.
Naturally, it depends on the course load, which is the question: Go full time to finish more quickly, or continue working but spend a longer time getting the degree? For a lot of people, going full-time may simply not be an option, but they also can pick from myriad part-time programs designed to accommodate their schedules as much as possible. This being a degree with the word "international" right in its name, nearly all of the programs on our list offer some form of international study.
It could be a short as spending a week visiting businesses in Ho Chi Minh City (Georgetown) or living for two to three weeks in places like Tel Aviv or Sao Paulo (University of Chicago). Especially when it comes to international business, only so much can be learned in a classroom – actually visiting a place and experiencing it firsthand can be just as instructive, if not more so. Combining collaborative classroom learning with international experience is the best way to understand the complexity of international business.
COMMON APPLICATION AND ADMISSION QUESTIONS
Because universities often offer degrees in international business as part of a larger MBA, and MBAs are – let's be frank – moneymakers for them, it's in the interest of the schools to minimize the barriers to entry. The universities on our list that go the MBA route tend to make admission fairly easy – an undergraduate degree (which doesn't have to be in business), a résumé, letters of reference, that kind of thing. Some of them require the GMAT or GRE, though they may offer waivers depending on factors like professional experience. Others, like Florida Tech, may not require these scores, but recommend them for financial assistance consideration and because good test scores can bolster a weaker application.
While some schools may not require an undergraduate degree in a business-related field, they may require students to take "foundation" courses that don't count toward the master's degree, to ensure students have a baseline level of knowledge. Like the GRE/GMAT, prospective students can often get those foundation courses waived if they have an undergraduate degree in business or a certain amount of professional work experience. Experience is another variable. A place like Endicott College has designed its MBA program for people just out of college, while Georgetown requires five years of post-collegiate experience. Not only that, Georgetown requires a letter from an applicant's employer – as in, you need to have a job. Even if you're self-employed, you'll need to submit a letter stating as much. The university will consider folks currently between jobs, but the gainfully employed have an edge.
Of the schools in our top 10, only California's Azusa University offers year-round start dates. Everyone else has specific times when students can begin their programs, often just once per year, but flexibility tends to be baked into the coursework itself, with many programs offered both online and on campus, or in some combination of the two. Because these programs are geared toward working professionals, even on-campus instruction tends to happen on evenings or weekends, giving students enough room to balance their professional and personal obligations while earning their degrees. Among schools offering international business as part of an MBA, students will encounter talk of AACSB accreditation.
Universities treat this like belonging to a super-exclusive club, and they're not necessarily wrong. The AACSB, the Association to Advance Collegiate Schools of Business, a 100-year-old professional organization that sets rigorous academic standards for business schools. It takes years to earn the accreditation and, as every school that has it will eagerly tell you, fewer than 5% of business schools worldwide have it. While the accreditation won't necessarily affect students directly, it serves as a mark of quality that lets them know this particular university has jumped through enough hoops to ensure they belong among the world's best business schools.
WHAT ABOUT FINANCIAL AID & SCHOLARSHIPS?
The cliché goes that you have to spend money to make money, and in this scenario, spending money on higher education enables greater earning power – or at least that's the theory. "But there's more to going to grad school than the chance for extra income, especially because the payoff varies by occupation," says the Bureau of Labor Statistics. Presuming you know the payoff will be worth it, the question then becomes, "How does one pay for the degree?" The top 10 programs on our list average $25,256 per academic year, with a median cost of $28,831, figures we calculate using tuition as a base and factoring in financial aid opportunities.
People who have that kind of cash lying around probably don't need a master's degree, so financial aid is the name of the game. As Northeastern University notes on its website, 94% of its students receive financial aid, but before you reach that stage, check with your employer (if you have one). Many companies pay for part or all of the cost of employees continuing their education when it's related to their jobs, and a degree like international business would seem to be an easy case to make. The next place to check is the U.S. Department of Education's Federal Student Aid Program and its Free Application for Federal Student Aid, to see what assistance may be available.
While you're there, check out the FAFSA4caster, which provides an early estimate for financial aid eligibility. The website itself offers a lot of useful information, from explaining the many types of financial aid and various eligibility criteria to a comprehensive guide to student loans. Loans are the most obvious way to pay for schooling, but they can also be fairly treacherous, thanks to terms that can saddle people with debt for decades. Fortunately, because student-loan debt has become a national issue, it's now easier than ever to sort the good ones from the bad. The Federal Student Aid Program website is required reading for anyone considering taking on student loans. (Also check out U.S. News & World Report's rankings of student loans.)
The best options, of course, are scholarships (awarded based on merit) and grants (awarded based on need). One thing to note, though, is that there are fewer of them for graduate study, because the number of people pursuing an advanced degree is so much smaller, compared to those seeking an undergraduate degree. There are a number of websites that aggregate scholarship and grant information, and a good one to check out is the Scholarship Finder from the U.S. Department of Labor. The best place to start, however, is with the universities themselves.
Not only do they have financial aid offices to help students, but all schools have their own scholarships and grants that they award to students. Northeastern, for instance, gives an average of $10,000 to students who qualify for financial aid. States offer scholarships and grants too, but most of them come from private enterprises and foundations. Look for scholarships from companies that work in international business – which is to say, pretty much all of them. Finally, if you're a veteran or active-duty military, the Post-9/11 GI Bill may pay for all or part of your schooling, and many universities offer programs specifically for veterans – U.S. News & World Report even ranks them, because it ranks everything.
HOW MUCH CAN I MAKE WITH A MASTER'S IN INTERNATIONAL BUSINESS? 
Asking how much you can make with a master's in international business is not an easy question to answer, because "international business" is a broad field that doesn't neatly map to a single job title – it's not as if you can look up salary data for "international businessperson." The jobs are similar to their domestic counterparts, just with an international focus. For instance, the top three jobs Washington State University mentions – sales director, operations director, and management analyst – aren't always internationally oriented.
A good starting point is, as usual, the BLS, which has a list of business and financial occupations. On a macro level, the BLS estimates that the number of business and financial operations occupations will grow by 7% through 2028, faster than the national average of 5%. That means 591,800 new jobs will be added in the next decade. In 2018, the median salary for people in what the BLS calls "business and financial occupations" was $68,350, significantly higher than the national median of $38,640. But these are big, broad numbers using data from a lot of different jobs, so treat them accordingly. The salary range for the job you want could be significantly different (hopefully in a good way).
Even on the BLS list, variation is considerable. The median pay for personal financial advisors is $88,890, while meeting, convention, and event planners have a median salary of $49,370. Somewhere in between are cost estimators, at $64,040. Still, the BLS list is comprehensive, and it's easy to find jobs on it where a graduate degree in international business would come in handy (management analysts, financial analysts, budget analysts, and others that don't have "analyst" in their names). In these positions, an advanced degree can be helpful. "Among all occupations in 2013, business, financial, and sales occupations had some of the highest wage premiums for workers with a master's degree," says the BLS.
Scanning related jobs within the business world, the BLS finds a wage premium of 36-89% for people who have a master's degree, meaning they make significantly more than those who lack a master's. The University of North Dakota quotes data from the Graduate Management Admissions Council that notes the median starting salary for recent MBAs is $105,000, with 88% of companies planning to hire recent MBAs. Again, it's not quite apples to apples, because several of the programs on our list aren't MBAs, and job responsibilities can vary significantly.
Northeastern University has a list of seven high-demand careers available to people with international business degrees: management analyst ($83,610 median pay and 14% growth rate through 2028, per the BLS), marketing manager ($132,620; 8%), human resources manager ($113,300; 7%), financial analyst ($85,660; 6%), economist ($104,340; 8%), policy analyst ($117,570; 5%), and plain ol' executive ($104,980; 6%). The jobs, and the opportunities in general, seem endless.
OUR RANKING CRITERIA 
We have a time-tested, four-part formula designed for ranking the best colleges in the nation that we'd love to share with you. We prioritize four major factors: Earnings Potential, Affordability, Student Satisfaction, and Selectivity. Reliable research and well-harvested data are the main ingredients in our recipe for success. We don't make recommendations based on personal opinions or financial incentives. Our revenue and content are completely separate, and sponsored schools have no impact on our rankings. The only way to make it onto one of our lists is to have an incredible academic program! If you want to know more, we encourage you to check out our methodology page. 
Check out our ranking of the 10 best master's programs in international business! 
MASTER OF BUSINESS ADMINISTRATION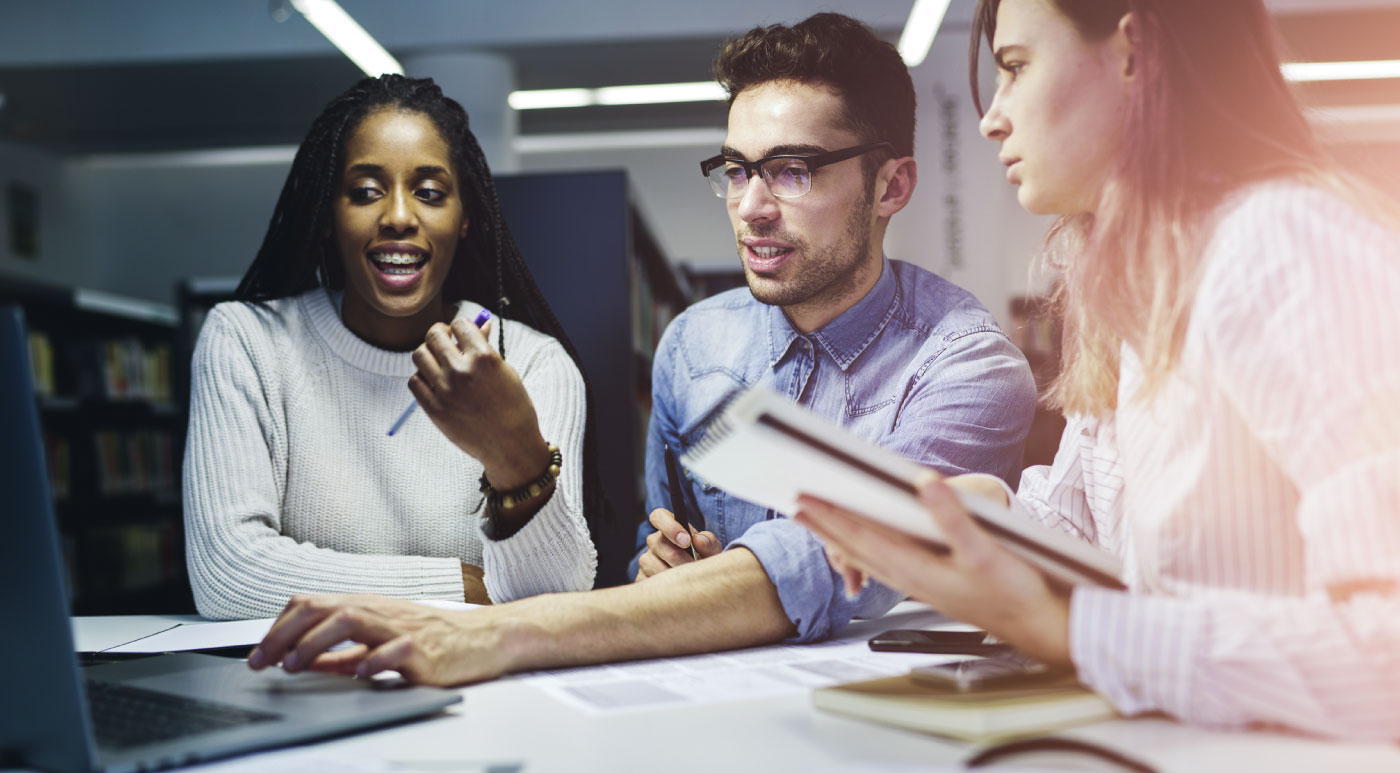 Washington State University is located in Pullman, WA, in the southeastern corner of the state close to the Idaho and Oregon borders. A student body of 21,022 matriculates there, but people interested in a master's in international business aren't among them. That's because the university offers it exclusively online as a concentration within its Master of Business Administration program. But you won't be alone: Washington State's "global campus" – i.e., distance learners – hosts 3,086 students, per its most recent numbers. The silver lining for those folks? Weatherspark.com describes Pullman's winters as "very cold and mostly cloudy." Who wants that anyway? And Washington State's online MBA program is ranked No. 13 by U.S. News & World Report, so distance learning is the way to go here. As Washington State University puts it on its website, "These days, all business is global business."
Its MBA program aims to "equip you with the tactics and theoretical knowledge used by today's foremost business leaders and the cross-cultural fluency to use them in any setting." That's the foundation of the university's MBA program, which can be further tailored to international business via concentration courses taken as electives. The university describes the program, which is part of the Carson College of Business, as an exploration of "the ethical, economic, and societal challenges associated with doing business in a foreign marketplace," focusing in particular on risk management. Washington State's MBA requires 36 credit hours, "for those with a bachelor's degree in business." Applicants who lack that undergrad experience can take 16 credit hours of foundational coursework (which won't count toward the 36 needed for an MBA). They can be completed in five or seven weeks via classes that have "foundations in…" or "introduction to…" in their names: Foundations in Operations Management, Introduction to Financial and Managerial Accounting, Foundations in Finance, etc.
The MBA's core coursework consists of seven three-credit classes, which delve into management, accounting, finance, and marketing. The international business concentration comes via three additional classes with "international" in their name: International Business Management, International Marketing Management, and International Finance. The MBA program concludes with three capstone courses for an additional six credits, all based in practicality: One covers business planning and objective career coaching; another is a final graduation project where students create a complete business plan. There's also an international field study option, where students spend a week in Finland or Estonia to get "an in-depth look into how digital citizenship affects entrepreneurs and learn international tourism strategies." Students spend time at businesses in Helsinki and Tallinn to get an on-the-ground perspective.
The whole shebang can be completed in as little as 22-29 months, and all of the coursework is completed online. In the program's FAQ, Washington State notes that there are no required in-person meetings or functions, though it hosts numerous events throughout the year where all students are welcome. Students are also invited to the on-campus commencement ceremony once they complete their coursework. What does it take to get into the program itself? No single thing, promises Washington State, which seeks to "evaluate the whole of a person's experiences." Applicants need the usual stuff like transcripts, a résumé, a letter of recommendation, statement of purpose, and GMAT scores (which can be waived if the applicant has five or more years of progressive work experience, a STEM degree, or a business degree from an AACSB-accredited school). That undergrad business degree isn't required, but plan to take the foundational courses if you lack experience. All of this will set you back $17,297 per academic year, well below the average and median for schools on this list.
MASTER OF BUSINESS ADMINISTRATION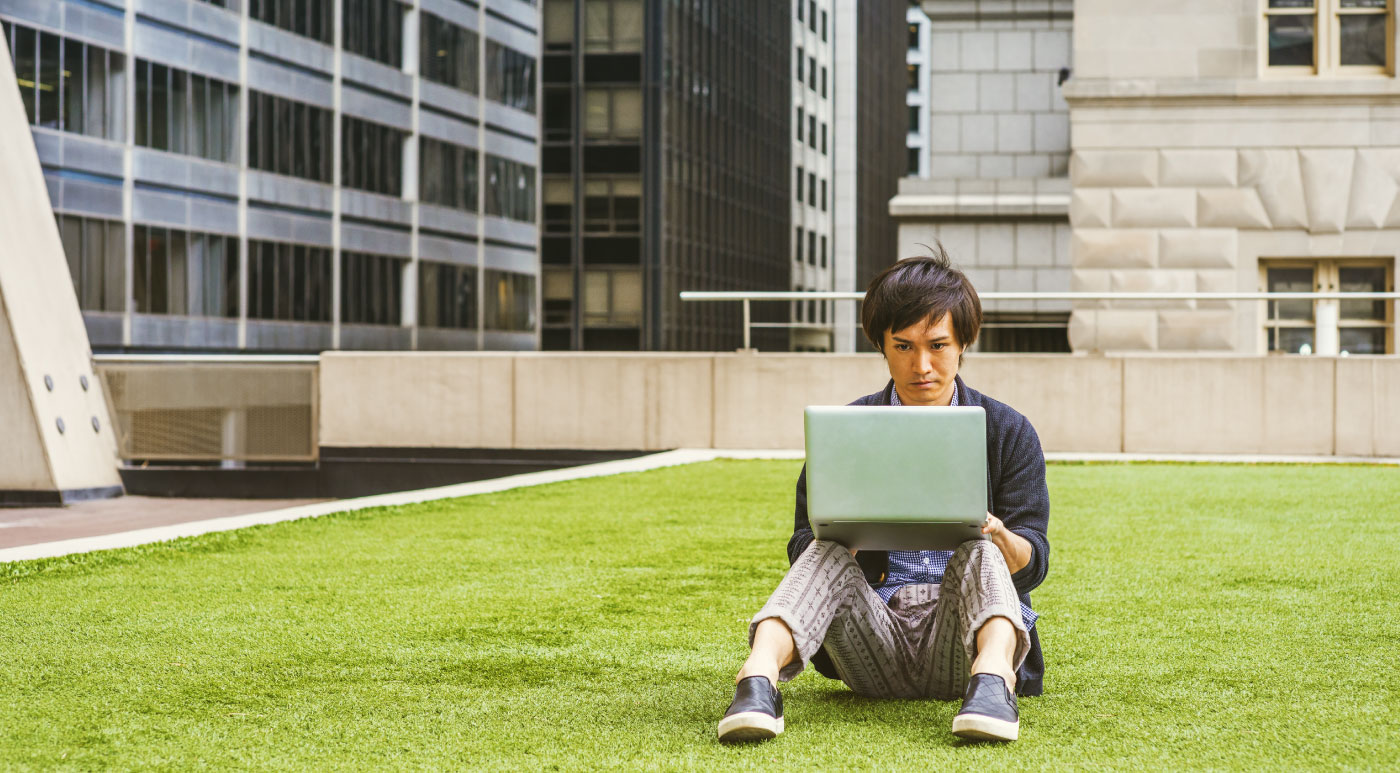 The University of North Dakota, in Grand Forks, ND, is ;pcated near the state's border with Minnesota and a mere 80 miles from the Canadian border. Weatherspark.com says temperatures there are "rarely below -21," which may be the worst selling point ever. The school has produced a legion of hearty NHL and NFL players; but also the season five winner of America's Next Top Model, Nicole Linkletter; and writer Chuck Klosterman, so maybe it has something for everyone. The good news for readers stuck on that -21 figure? The school's MBA program can be taken entirely online, perhaps from a tropical location where 75 degrees qualifies as "chilly." Helping make the case for distance learning is UND's No. 31 rank among Best Online MBA Programs by U.S. News & World Report, though the university remains unranked among Best Business Schools for graduate study. UND is OG when it comes to distance learning; the school started offering correspondence courses by mail in 1911, so online study is a natural evolution of a tradition dating back more than 100 years.
Online or on campus, the UND MBA program offers five concentrations: Business Analytics, Social Entrepreneurship, International Business, Government and Business, and a "general concentration." Regardless of those, the MBA coursework has a macro focus on executive management, financial and economic analysis, and business analytics and strategy. Getting into the program is pretty typical: an undergrad degree (not necessarily in business), a 3.0 GPA, and a GMAT score of at least 500. Some people can earn a GMAT waiver if they've taken the GRE in the past five years, have a graduate degree, or if they have three to five years of professional experience and a solid undergrad GPA. While UND doesn't require a business bachelor's, it does require students to have "minimum competence" in business math and statistics, accounting, economics, and finance.
Applicants can demonstrate that competence if they have an undergrad business degree, have completed equivalent coursework, or if they complete a "self-paced online boot camp" that covers the basics. Prospective students will also need to be able to spend $15,374 per academic year, a comparative bargain on this list – only Florida Atlantic University is cheaper. UND says it takes two-plus years to get through the 43 credit hours needed to earn the MBA. At the base are 34 core classes from four "modules": executive management, business analytics, financial and economic analysis, and strategy. Each has three courses, most of them worth three credit hours. Nine credit hours come from a concentration, though international business is a bit different from the others on this list. Students complete their first and last semesters at UND, but spend a good chunk of their time studying abroad at a university that has a course-transfer agreement with the school.
The coursework varies by institution and must be approved by the MBA director ahead of time. While abroad, students are also expected to take a "workshop or course of study in cultural language studies." The MBA wraps up with a course called Advanced Strategic Management and a final presentation before a panel that maintains something called "assurance of learning." Throughout their studies, students are expected to maintain an assurance-of-learning portfolio that proves that they've, you know, learned stuff while gallivanting abroad.
MASTER OF BUSINESS ADMINISTRATION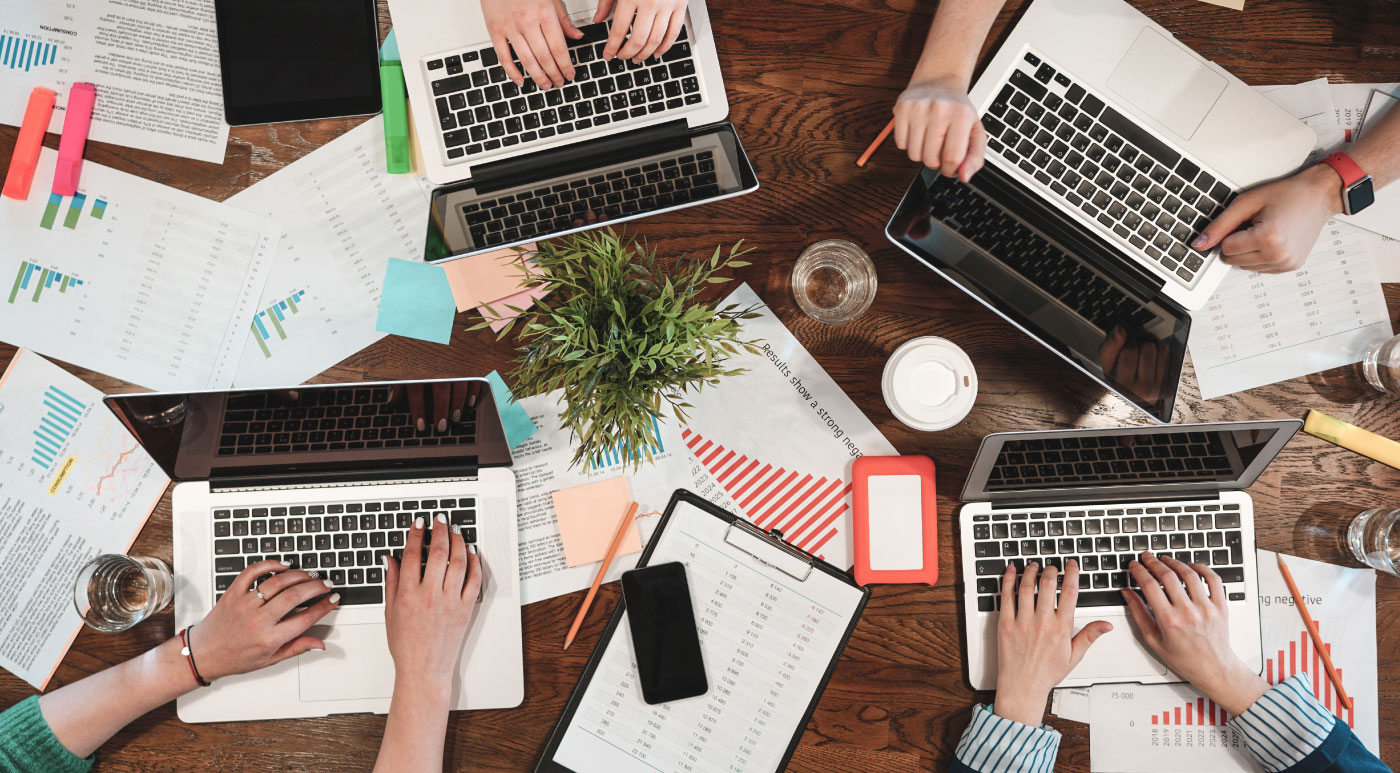 Located in Melbourne, FL, along what is called Florida's "Space Coast," Florida Tech opened in 1958 to train the people working in the many facets of the space program. A quick search of its famous alumni yields photos of many astronauts and people in military uniforms (and, um, Survivor season one winner and ex-con Richard Hatch), which may make it seem like an odd fit for an MBA in international business. Ditto the school's tagline of "Florida's STEM University." Not helping matters is U.S. News & World Report, which ranks it No. 153 for Best Online MBA Programs. But Florida Tech's Nathan M. Bisk College of Business is no slouch, and its MBA in international business brings scientific rigor to its coursework.
The school roots the curriculum in what it calls the "case-method approach," where classes "incorporate either case studies or projects that require extensive qualitative and/or quantitative analysis." Before diving into them, students complete two prerequisites, Essentials of Business Development 1 and 2, but anyone who has an undergraduate degree in business or who has taken undergrad courses in accounting, economics, and finance (and earned a "B" or better in all) will have those prereq courses waived. (Those folks will need to take an additional six hours of "directed electives" though.)
The MBA's six core courses are "designed to prepare the student to respond to the complex business decisions" they'll face in the business world: Managerial Economics, Managerial Accounting, Financial Management, Marketing Management, Cross-Cultural Management. The focus on international business comes via four specialization courses: International Business, Global Accounting and Financial Analysis, Financial Management Policy, and Global Marketing Management. All of it finishes with the Global Business Strategy capstone, which "explores business in the context of international competition." Add them all up, and it's 36 credit hours, which takes two years or less to complete. Florida Tech's admission requirements are fairly relaxed as well; prospective students needn't have a bachelor's in business administration, and the school actively encourages people who have an undergrad degree in something else to apply (hence those prerequisite courses).

Admission requires the usual mélange of transcripts, references, and a statement of purpose. Although the GMAT isn't required, it comes highly recommended, because a good score "can compensate for other criteria" in an application, and people who take the GMAT receive preference for graduate scholarships. You'll want access to that scholarship money: At $34,139, Florida Tech is one of the three most expensive schools on our list. Then again, how many other schools on this list are less than 10 miles from something called Paradise Beach & Park? If you're not a beach person, FIT's program is available online as well, or in a hybrid of on-campus and online instruction. 
MASTER OF BUSINESS ADMINISTRATION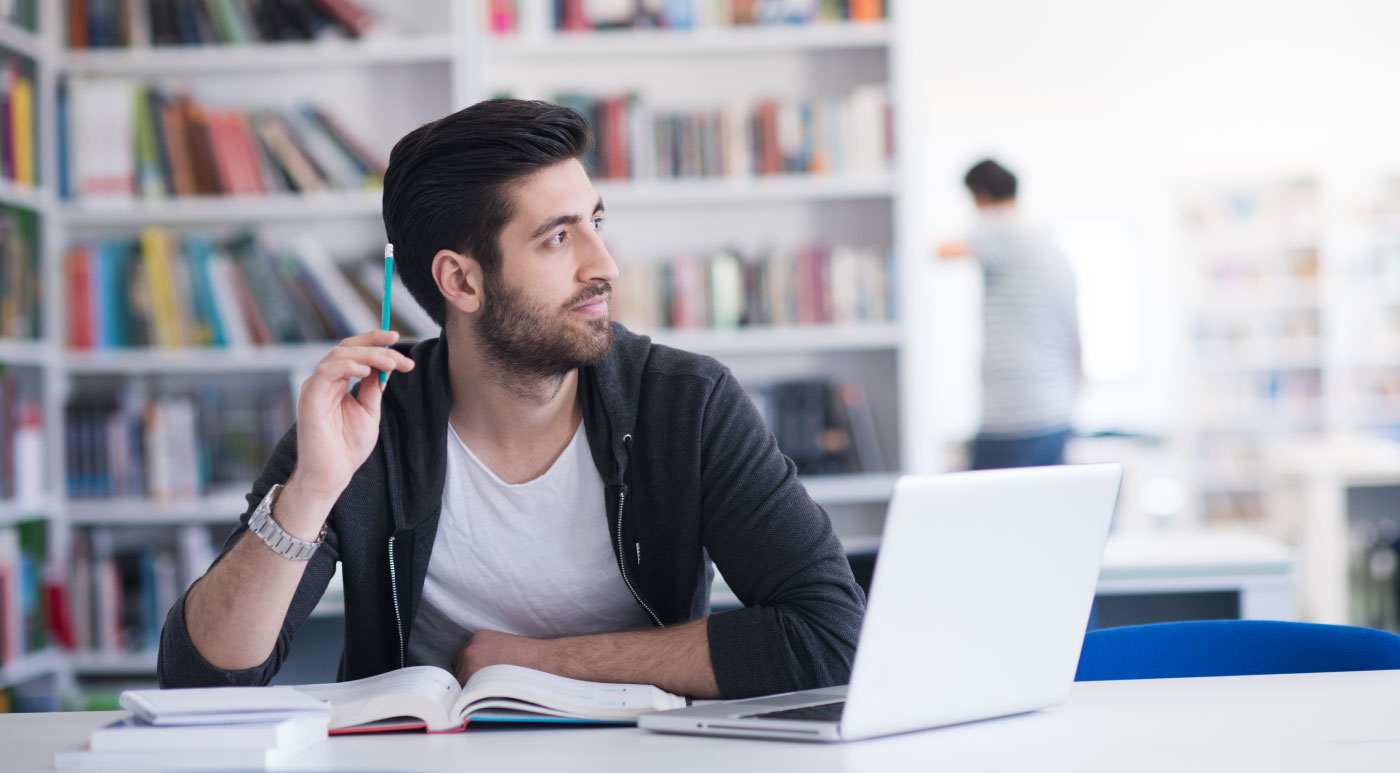 Florida Atlantic offers three paths to its Master of Business Administration with a specialization in International Business: a professional MBA, an online MBA, and an executive MBA. They all end up at the same place, but take slightly different paths to get there. The professional MBA offers weeknight courses on FAU's main campus in Boca Raton, FL, as well as in Davie, FL. The executive MBA program meets every third weekend of the month. The online option offers the entirety of the program online. FAU says the focus of the program is "to provide an environment where a concentrated effort between professor and student results in the mastery of all of the components of a graduate-level, business administration curriculum."
Regardless of which program students choose, the timeline and requirements remain the same. The program lasts 23 months and requires 40-46 credits: 28 come from core coursework, 12 from the international business specialization, and six foundation in Financial Accounting and Managerial Finance. (The foundation courses can be waived if students have taken similar courses within the past five years and earned a grade of "B" or better.) There's also an optional study abroad course for the professional MBA track where students "observe and explore firsthand the conditions and challenges U.S. organizations navigate when operating internationally."
The core curriculum includes classes like Global Environment of Management, Global Business Strategy, Advanced Analysis of Accounting Data, and a one-credit seminar called Contemporary Issues in Industry. For the International Business specialization, students choose four courses from a list of 10, many with words like "global," "international," and "multinational" in their names: Multinational Finance, Global Marketing, International Business Operations, etc. (The specialization also includes an International Field Study Tour, the study-abroad program.) Admission to FAU's MBA programs varies slightly by track, but generally speaking, students need a bachelor's degree (no business prerequisites required) with a 3.0 GPA, and the GMAT/GRE. Professional and online MBA folks need at least four years of professional/managerial work experience, but those applying to the executive track need at least five.
All tracks are eligible for a GMAT/GRE waiver based on an applicant's credentials or if they've completed another advanced degree. All students, no matter where they live, pay the same tuition, and the price is unbeatable: $9,486, by far the cheapest on this list and more than 60% below the average cost. The price alone may shoot FAU to the top of the list for a lot of people looking for a good MBA program, but FAU has other stuff going for it, too. U.S. News & World Report ranks it No. 51 for Best Online MBA Programs, No. 29 for Best Online MBA Programs for Veterans, and No. 127 for best Part-time MBA programs in general. People who earn their MBAs join the ranks of FAU grads like IBM VP of Worldwide Operations Mark Dean, Office Depot EVP and CFO Patricia McKay, and, um, Carrot Top.
MASTER OF SCIENCE IN INTERNATIONAL BUSINESS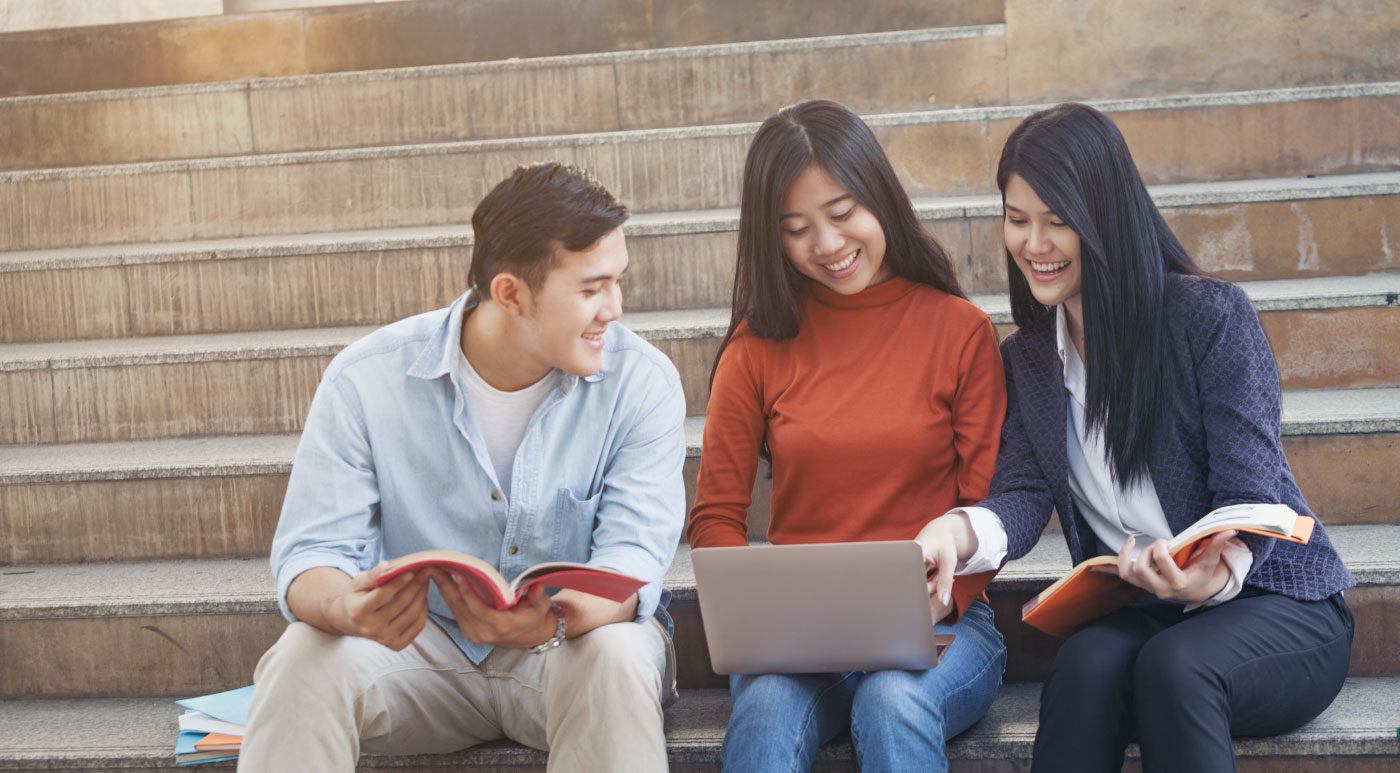 Northeastern University comes in hot in U.S. News & World Report's rankings, nabbing No. 40 in National Universities and No. 58 in Best Business Schools for graduate studies. That it's located in the heart of Boston near the Charles River, Fenway Park, and a huge city park is a bonus. Although offered through Northeastern's D'Amore-McKim School of Business – which has that vaunted AACSB accreditation – it's not an MBA. This is a Master of Science in International Business, which allows the program to zero in on a curriculum geared toward the specific needs of international business, and not simply offer them as a specialization within a larger business degree. As such, it's designed for people who already have an undergraduate degree in business or a related field. Specifically, applicants need to come in with undergrad courses in areas like Financial Management, Organizational Behavior or Introduction to Marketing, and Introduction to Financial Accounting or Introduction to Managerial Accounting. People who are currently taking those courses or similar ones may still apply for the master's program, though, and Northeastern also suggests knocking out the prerequisites via its Graduate Certificate in Business Administration. Otherwise, the program requires the usual stuff: a personal statement, résumé, two letters of professional recommendation, transcripts, and GMAT or GRE results (no minimum score is noted).
Northeastern is a private school, so applicants will also need $34,245 per academic year, which equals one year of full-time or two years of part-time study. That makes Northeastern's international business program the second most expensive on our list (following Endicott College) and nearly $10,000 more than the average cost of schools on this list. People don't go to private schools in Boston looking for affordability, but they can get help. According to Northeastern's website, 94% of students receive financial aid, with the school doling out an average of $10,000 to help cover education expenses. The curriculum is pretty simple: seven core courses (such as Managing the Global Enterprise, International Marketing, and Becoming a Global Leader) and two electives. The core coursework includes an optional International Field Study, a 10-day trip abroad to experience the realities of doing business internationally.
Although Northeastern presents its degree as a Master of Science in International Business, the university incorporates multi-disciplinary learning, with students having the opportunity to study the social sciences and humanities via their electives. Another big part of Northeastern's mission is what it calls "experiential learning," which "integrates the classroom and the real world." As the school's website notes, "Our programs engage students with the world through professional work, research, and service on seven continents." Much of that relates to undergrads, more than 90% of whom earn work experience via professional co-ops before graduating, according to U.S. News & World Report. With graduate studies, experiential learning comes more from student clubs, which "play a pivotal role in student life and culture of D'Amore McKim," says the website. These clubs bring in executives to run seminars and workshops (like skill building and résumé review), as well as informal lunch talks and networking opportunities.
MASTER OF BUSINESS ADMINISTRATION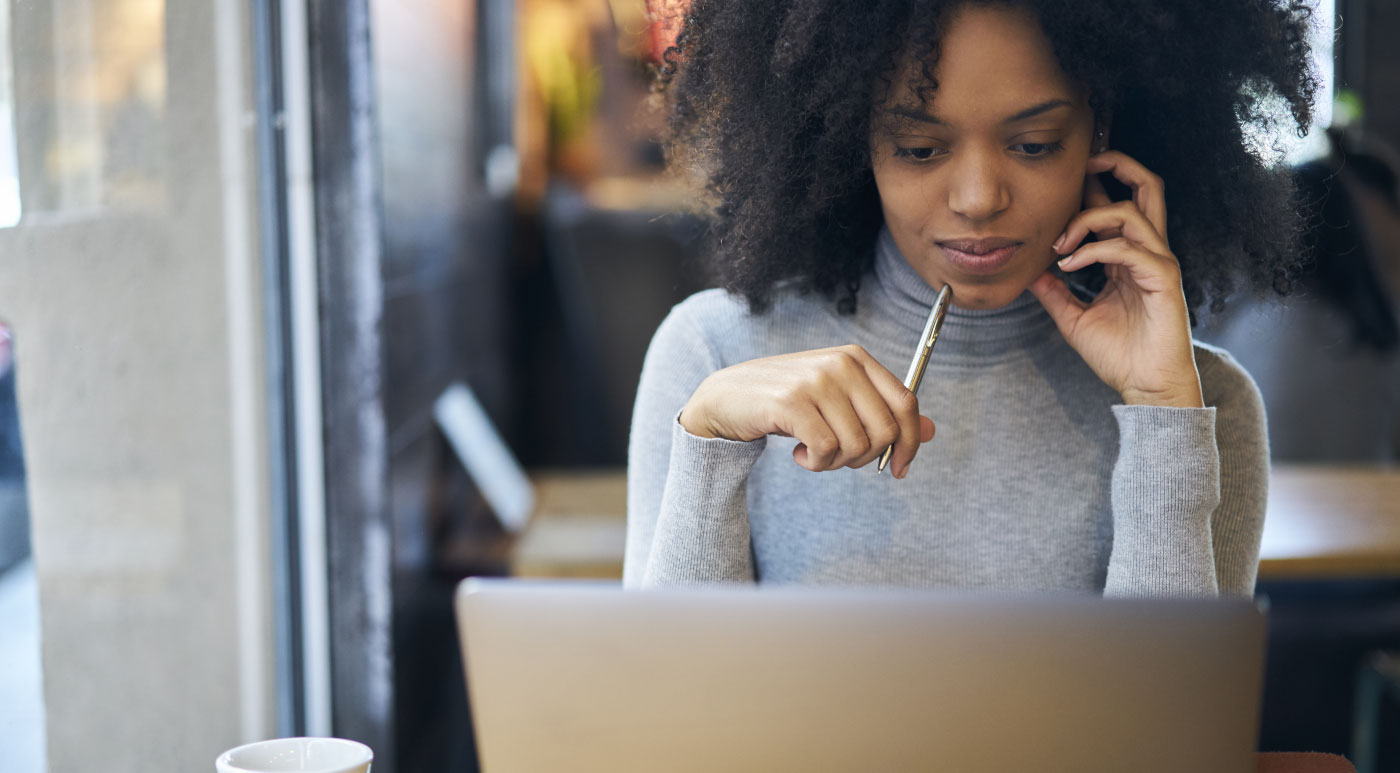 Tiny Endicott College – with a student population of 4,727 – lies on a picturesque oceanfront campus in Beverly, MA, just 20 miles north of Boston. It was founded in 1939 by Dr. Eleanor Tupper and her husband, Dr. George O. Biekoe, based on a radical idea at the time: Women needed more education to bolster their independence and enhance their careers. These days, Endicott doesn't cater only to women, though its mission remains effectively the same. This applies to its MBA program, which uses an applied concepts approach in collaborative courses to bolster the careers of its students. The university offers international business as a concentration within the MBA program, which is provided through its Van Loan School. The MBA comes in two formats: a full- or part-time "MBA for the Experienced Professional" that can be taken online, on campus, or in a hybrid format. Only the part-time program has an official international business concentration, but don't get hung up on the semantics – they're effectively the same thing, just structured differently.
The part-time program has 14 courses, 10 of which come from the core curriculum (with courses like Accounting from a Manager's Perspective and Operations Management), and four from a concentration. Endicott offers many of them in addition to international business: Accounting, Entrepreneurship, Finance, General Management, Health Care, Health Informatics, Hospitality/Hotel Management, Human Resources Management, Information Technology Management, Maritime Economics, Marketing, Non-profit Management, Operations Management, and Project Management. With the four international business classes – International Marketing, International Business Negotiation, International Business Law, and Business and Management in BRIC Countries – the coursework adds up to 42 credits. Those same international business courses can fulfill the 12-credit elective requirement for full-time MBA students, they just aren't a part of an officially designated international business concentration. The full-time program requires 36 credits to graduate, with 18 from core coursework and 12 from electives. There are also 18 credits of prerequisite coursework, some or all of which may be waived "based on many variables," according to Endicott's website. Like other programs on our list, Endicott offers an option for international learning as well.
Part-time or full, the admissions requirements are the same: two letters of recommendation (one academic, one professional), transcripts, and an essay of 250-500 words on career goals and motivation for graduate study. An admissions interview may also be involved, but there's no GMAT or GRE requirement, and no undergrad business degree is necessary. Endicott designs its full-time MBA for people who have recently completed their undergraduate studies, and the program can be completed in nine months. The part-time program for the "experienced professional" holds classes evenings and online and it can be completed in as little as 18 months. At $35,472, Endicott is the priciest option on our list, but it's only about $1,000 more expensive than the two below it, Northeastern University and Florida Tech. Those awesome oceanfront views don't come cheap.
MASTER OF BUSINESS ADMINISTRATION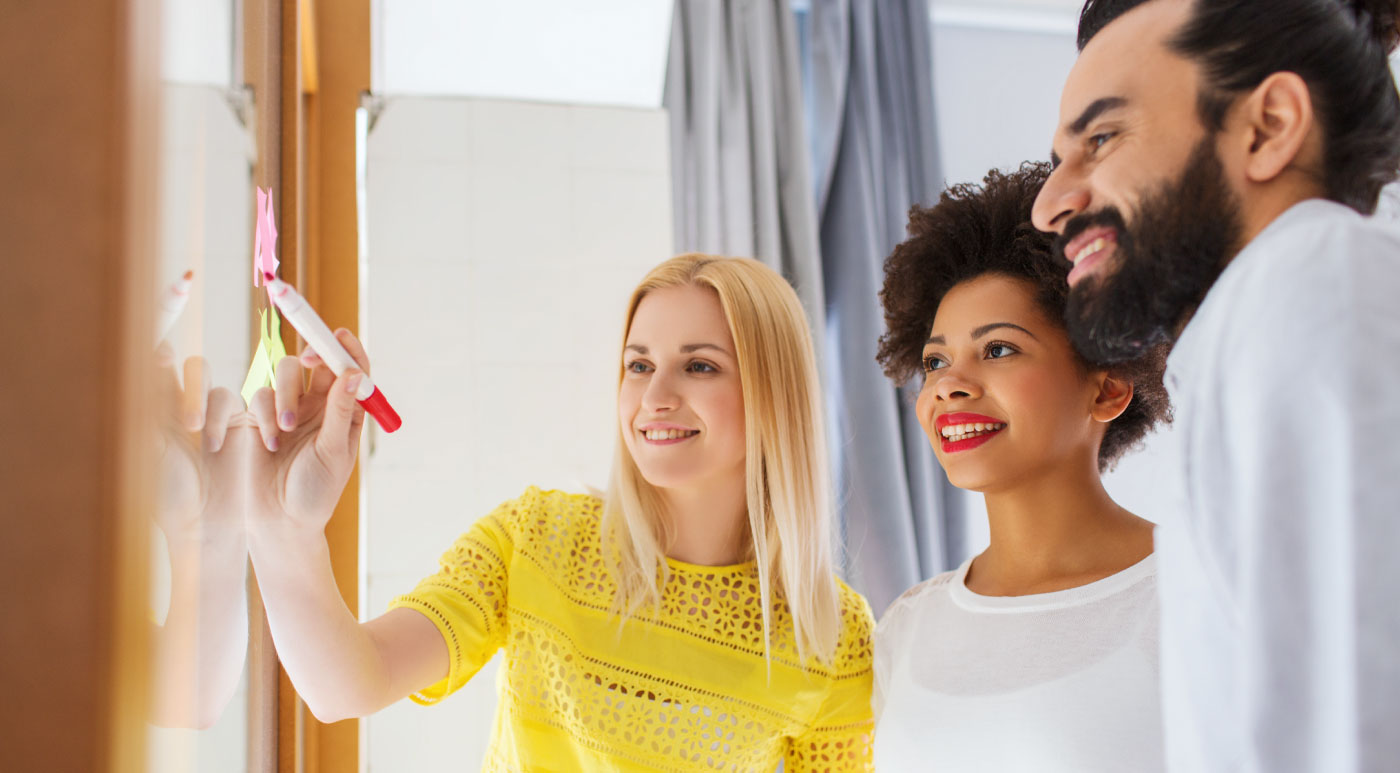 Though its students often refer to the University of Chicago as the place "where fun goes to die," such dedication pays off: U.S. News & World Report ranks its No. 6 among national universities, and the university's vaunted Chicago Booth School of Business ranks No. 3 for best business schools, No. 1 in Executive MBA programs, and No. 1 in Part-time MBA programs. Chicago Booth has nine Nobel winners among its instructors, and the University of Chicago has a long list of distinguished alumni and faculty. In short, it is not to be trifled with, but Chicago Booth makes its MBA program as accommodating as possible, with full-time, evening, and weekend options available. Before diving into their differences, here's what they share.
International business is one of 13 concentrations offered within the MBA program, and it is taken as part of an elective regimen. (There's also an international MBA program, which includes five international business courses and an academic term spent abroad.) The curriculum differs slightly between the full- and part-time programs, but both divide their coursework into three sections: foundations (three courses); functions, management, and business environment (six courses); and electives (11 for full-time students, 13 for part time). Booth further subdivides those sections; for example, foundations comprises financial accounting, microeconomics, and statistics. But without making your head spin with all the discrete subsections within subsections, we'll just say that the core coursework digs deep into finance, marketing, operations, management, and business environments. That last one even breaks down further to cover everything from the Chinese economy to the legal infrastructures of business.
The website for the international business concentration lists a bunch of questions its coursework addresses, such as "What are the risks of conducting business in an emerging market?" and "Why do some countries grow faster than others?" Courses include International Foreign Policy, which examines macroeconomics in the global marketplace, and The Wealth of Nations, which looks closely at the economics of individual nations. There's also an opportunity to study abroad through Chicago Booth's International Business Exchange Program, which works with 30 partner schools in 20 countries.
That's not just limited to full-time students, either. Evening and weekend folks can spend two to three weeks immersing themselves in places like Vienna, São Paulo, Paris, Beijing, Tel Aviv, and more. Full-time students pack all of this into 21 months by taking three to four courses per quarter. Evening and weekend students average 2.5-3 years to complete their MBA, taking two courses per quarter. The application process is basically the same for both full- and part-time students: All need to submit a résumé, two letters of recommendation, transcripts, GRE or GMAT scores, and answers to essay questions (which differ for full-time and part-time students). After the application, there's an admission interview, which is by invitation only – applicants will be informed within 10 business days of submitting their application online if they're getting an interview. Again, the University of Chicago doesn't mess around, including when it comes to cost: $33,003.
MASTER OF SCIENCE IN INTERNATIONAL BUSINESS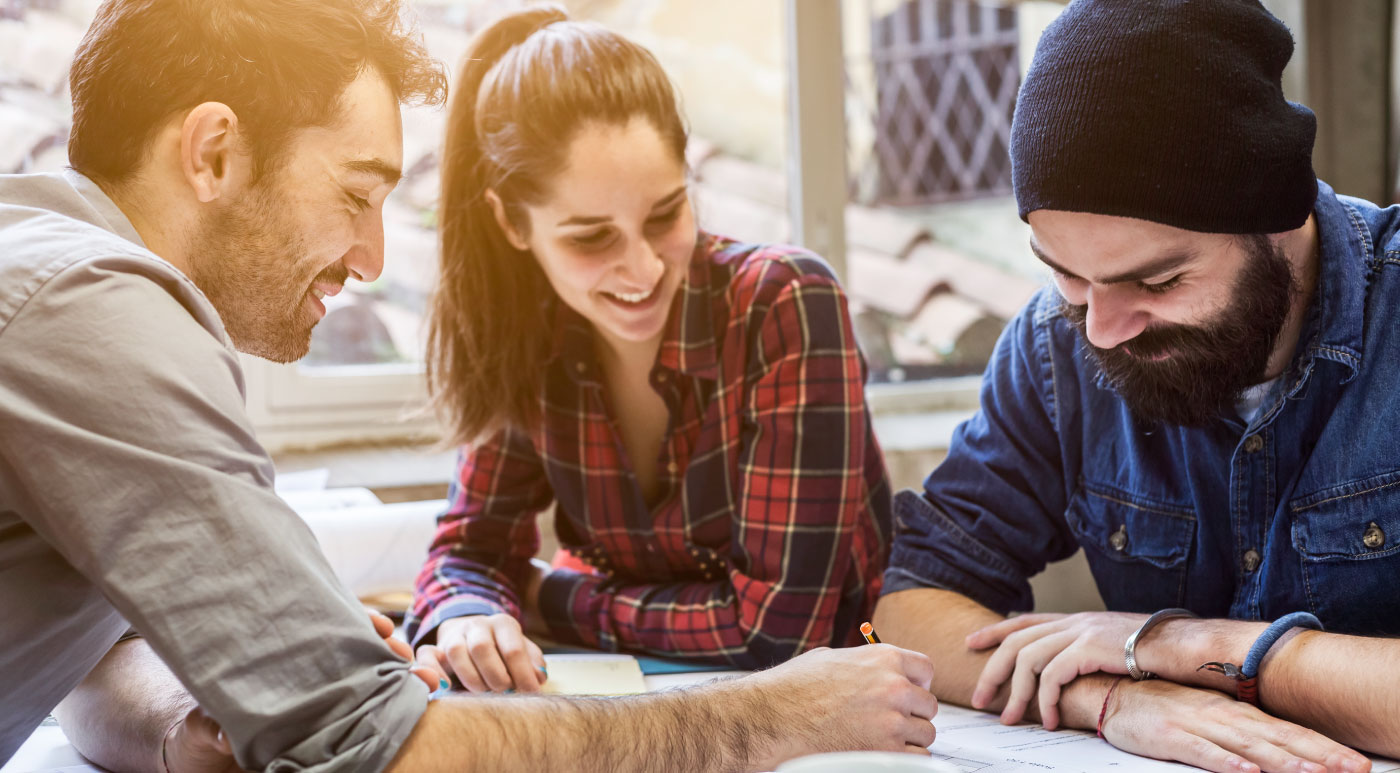 Some schools are old, and some predate the founding of their countries by more than 20 years. That's the case with the University of Delaware, which was founded in 1743 to educate clergy in New London, PA. Back then, "international business" probably meant buying tea from India and losing eight crew members to scurvy on the voyage home, not the decidedly modern approach the University of Delaware teaches via its Lerner College of Business & Economics. Available on campus, online, and as a hybrid of the two, the 30-credit MS program is built on two sets of coursework: an 18-credit "international module" and a 12-credit "business module" curated by each student to suit their career goals in areas like accounting, economics, finance, marketing, entrepreneurship, and analytics. The 18-credit core coursework comprises six classes: Globalization and Business, Ethical Issues in Domestic and Global Business Environments, Managing the Global Enterprise, Future of Globalization and You, Leading Across Boundaries, and International Marketing Management.
The business module of four electives draws from a variety of disciplines, as mentioned, and there's also an individual study option for qualifying students who want to work on a research project. The university touts the research conducted by its faculty, who have studied or are studying everything from entrepreneurship in war zones to modeling consumer perceptions to how companies and governments interact. The idea is that Lerner's instructors are not of the "those who can't" variety, but active participants and experts in their subject areas.
To get into the program, the University of Delaware has slightly stricter prerequisites than some other schools: a bachelor's degree with a 3.0 GPA (from any discipline, but with strong communication, analytical, and problem-solving skills, as well as "demonstrated" interest or experience in business), transcripts, a résumé, GRE (a "competitive" score being 306 overall, quantitative 155, verbal 151, analytical writing of 4) or GMAT (550 or higher overall and 50% or higher in subscores) scores, a personal statement answering three questions, and two letters of recommendation.
There may also be a formal interview. At $15,883, Delaware's program costs well below the average of others in our top 10 and is $13,000 less than the list's median price. Full-time students can expect to finish their degree in about a year, and part-time online students can finish as quickly as 18 months. (Online students are also eligible for GRE and GMAT waivers.) U.S. News & World Report ranks the University of Delaware No. 91 among national universities, but is in the top 10 for best school mascots: the Fightin' Blue Hens, which comes from a Delaware battalion in the Revolutionary War. (In fact, the blue in the university's blue and gold school colors owes its origin to the color of George Washington's uniform.) On campus, students can see some blue hens for themselves at the school farm. 
MASTER OF BUSINESS ADMINISTRATION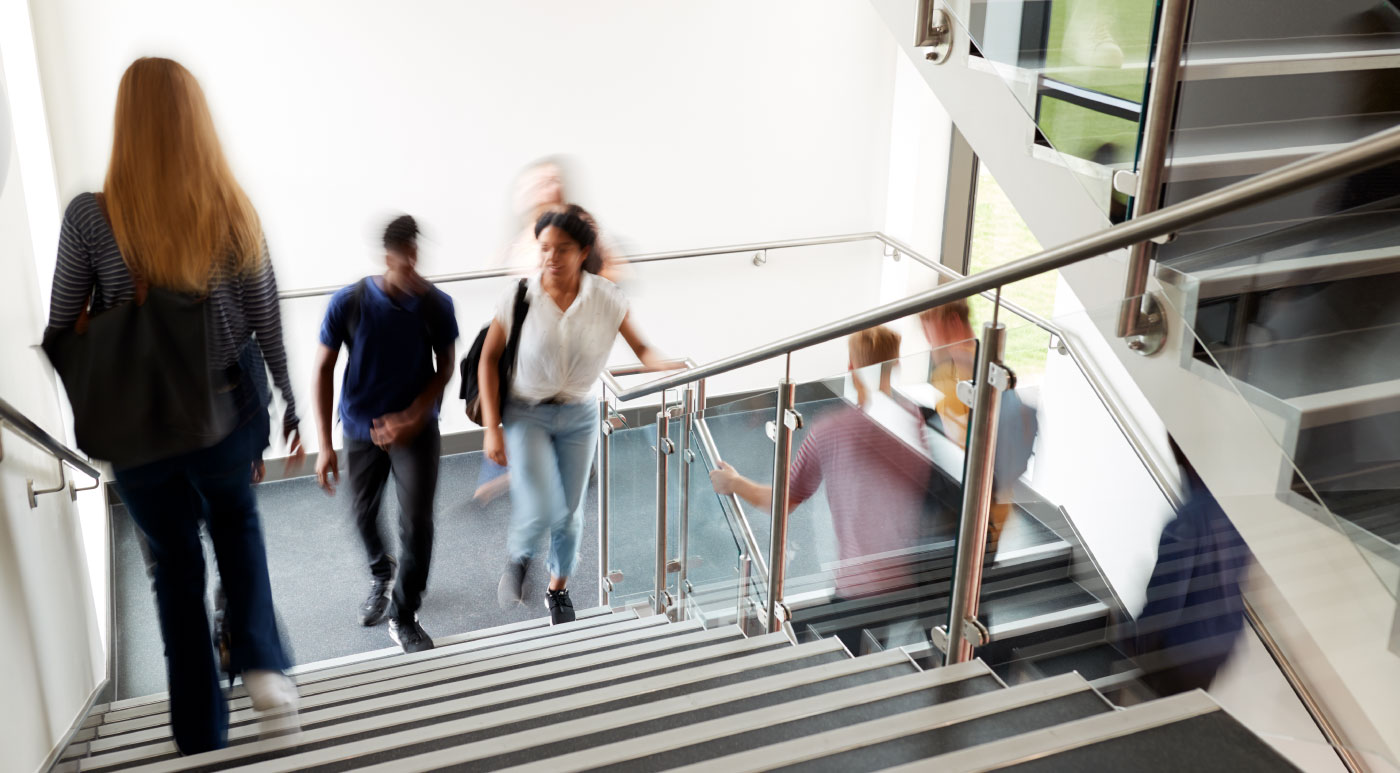 Universities describe their MBA programs in various ways, but how many say they offer a "customizable, Christ-centered" MBA degree? Just Azusa? Maybe. "Christ adjacency" may not be the No. 1 concern of people shopping for an MBA program, but to put it another way, Azusa wants to create "ethical leaders capable of adapting to the changing business landscape." If the business world could use anything, it's a stronger sense of right and wrong, so maybe Azusa's onto something. Like many other schools, it offers an MBA with a concentration in International Business. The degree requires 42 units for completion, with 30 from core courses and 12 (i.e., three classes) from the concentration.
The 10 classes that form the basis of Azusa's MBA instruction cover the usual things, like accounting, corporate finance, marketing strategy, etc., as well as Ethical Leadership and something called High Performance People Management (per the course description, it teaches students how to use social science to solve organizational problems). The International Business concentration offers four classes: Global Field Study (where students visit local and international businesses), Global Business Economics, International Marketing, and Global Strategic Management. As Azusa describes it, the coursework is "designed to strike a balance between theory and practice" by combining academics with practical experience and real-world case studies (and hands-on experience via Global Field Study). The MBA takes 12-30 months to complete, and the evening courses can be taken at Azusa's main campus, online, at a regional campus, or some hybrid of all of these. The School of Business and Management, which runs the MBA program, operates year-round, with each academic year divided into 8-week sessions.
Students opting for the online version have numerous opportunities to apply to the program, with each application deadline occurring four weeks before the start of the session. Getting in is pretty typical. Prospective students need a bachelor's degree (in any subject) and a minimum 2.5 GPA, transcripts, a one- to two-page essay describing their educational and professional goals, a résumé, and GMAT scores (which can be waived if they had a 3.25 of higher in their undergraduate degree). As a private school – and one located in southern California – Azusa is, unsurprisingly, on the pricier end, with its MBA program setting students back $29,152 per academic year.
The school's main campus is located in Azusa, CA, about 30 miles east of Los Angeles, but the university has satellite locations in San Bernardino, Murrieta, and Orange, CA. As Azusa's Christ-centered approach to MBA learning differs from other schools, so does its transparency: On the MBA homepage is a link to a PDF about its own "Outcomes Assessment Results," which measures how well students perform in the program's intended outcomes, from competent business knowledge to comprehensive global awareness. It provides a wonky, but thorough, evaluation of the program's efficacy and ways to improve it. How many other schools put their own report card on their homepage?
MASTER OF ARTS IN INTERNATIONAL BUSINESS AND POLICY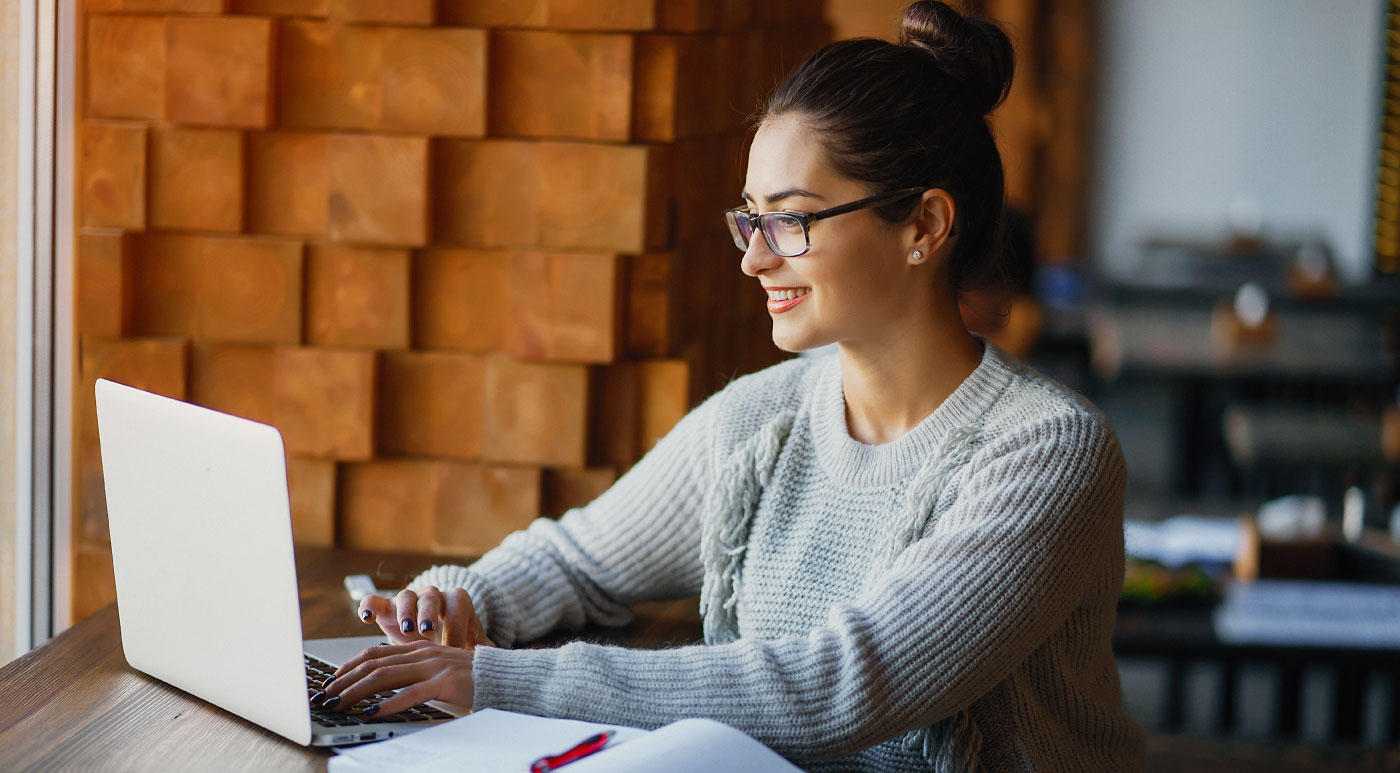 Georgetown is one of those universities that generally doesn't need an introduction, considering it's been around since 1789 and has a reputation for being an all-around excellent school. (That it looks like Hogwarts is a bonus.) Its international business program follows suit. The union of Georgetown's McDonough School of Business and its vaunted Walsh School of Foreign Service, the Master of Arts in International Business and Policy degree is a sort of hybrid of Georgetown's signature elements. In fact, the university calls it a "signature Georgetown program" that "blends the strengths of the oldest and most highly regarded school of foreign service in the world with a top-tier business school." Explicitly designed for working professionals – the application requires a letter from the person's current employer – the program uses a cohort structure that keeps the same 30 or so students together throughout the year-long program.
The hope is that "participants learn as much from one another as they do from their professors," according to the program's website. That remains to be seen, but Georgetown's setup is certainly unique among the others on this list: It's composed of six 1-week modules and two 4-week online courses over 12 months. A module is a collection of three-week-long, thematically aligned classes: one from the McDonough School of Business, one from the Walsh School of Foreign Service, and one "theme course" incorporating "industry practitioners, site visits, and relevant coursework pertaining to the current events of the region." Module 1, Introduction to the Global Economy,  features two courses: Business, Government, and Global Economy and International Trade and Business. Two modules take place abroad, one in Ho Chi Minh City, Vietnam, and the other in Frankfurt, Germany. In addition to the modules are two online courses that last four weeks: Global Security Threats and Introduction to Financial Accounts and Markets. All students also complete a Social Action Project, where they take what they've learned and put it "toward a greater social purpose in the world."
Georgetown is a Jesuit university, so the teachings of St. Ignatius heavily inform its mission to do good in the world. In the project, students work together to provide strategy research and recommendations for collaborating entities from the nonprofit and public worlds, as well as the private sector. Because Georgetown believes "leaders never graduate," MA IBP alumni qualify for the Lifelong Learning Program, where they can audit elective courses offered through the university's Executive MBA Program in the fall and spring semesters. Considering everything in Georgetown's program, the university's admission standards are surprisingly accommodating. The notable exceptions are the requirement of five years of professional work experience and a letter from an employer (though the admissions committee will consider those who aren't employed). The rest is pretty standard: a résumé, personal statement, two to three letters of recommendation, and transcripts. The GRE and GMAT aren't required, but they are recommended because they "can serve as an indicator of academic and quantitative readiness." Tuition is also reasonable, at least by elite private university standards: $28,509, right at the median price for schools on this list.
OTHER NOTABLE PROGRAMS
#11. Benedictine University
Location: Lisle, IL
Degree: Master of Business Administration
Net Price: $25,508
#12. Gardner-Webb University
Location: Boiling Springs, NC
Degree: International Master of Business Administration
Net Price: $19,197
#13. Liberty University
Location: Lynchburg, VA
Degree: Master of Business Administration
Net Price: $27,432
#14. Texas A&M International University
Location: Laredo, TX
Degree: Master of Business Administration
Net Price: $4,744
#15. Dallas Baptist University
Location: Dallas
Degree: Master of Arts in International Studies
Net Price: $26,731