Ready to find your ideal master's program?
www.mastersprogramsguide.com is an advertising-supported site. Featured or trusted partner programs and all school search, finder, or match results are for schools that compensate us. This compensation does not influence our school rankings, resource guides, or other editorially-independent information published on this site.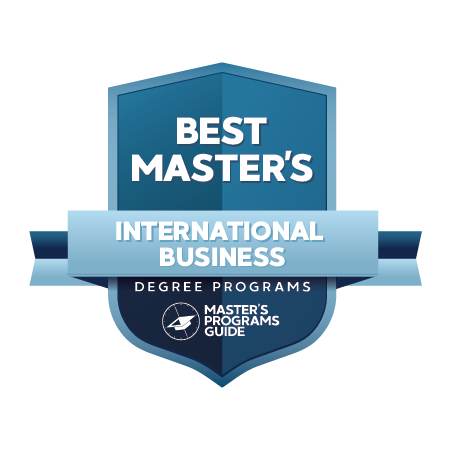 The global economy is growing more competitive by the day-—and organizations are constantly looking for ways to gain a competitive edge.
One way that they do this is by hiring employees who have international business skills and experience. If you're thinking about pursuing an online master's degree in international business, the time has never been better.
Earning an online master's in international business is a smart choice for just about anyone. Not only will earning such a degree enable you to work in a wide variety of industries, from big energy to big tech, education to banking, and everything in between, but it will also provide you with some valuable transferable skills.
What other kind of degree will teach you the skills you need to communicate across cultures, to close major business deals with international clients, and to engage in some serious diplomacy?
Only an international business degree will do!
As technology continues to evolve and global economies become increasingly connected, businesses and governmental entities alike are reliant on employees who can handle global relationships for them. That's where you come in!
If international business sounds like a daunting major, don't let it intimidate you. It's just business—but with a global flair. You'll learn how to analyze, interpret, and predict different markets, cultures, and geographies—and understand how they all interact on a global scale. This unique broad-based perspective is what both small and large businesses need to be successful on a global scale.
Earning your degree online is a great choice if you're already jet-setting around the globe. You can take classes from a sultry cafe in Paris or on a sunny beach in Copacabana. If you love to travel, earning an online degree in international business only makes sense! You'll gain the skills you need for a career that will allow you to be on the go 24/7 without having to compromise your current lifestyle.
The beauty of online degrees is that they're of just as high a quality as their on-campus counterparts. These best online master's are not only accredited but many are identical to the programs taught on-campus, featuring the same courses, faculty, and assignments for either format.
So what are you waiting for? It's time to start considering a degree that will allow you to get ahead—both personally and professionally. Once you find the best online master's program in international business for your goals, there'll be no stopping you.
Let's dive in!
What Are the Best International Business Degrees?
We know that you have educational goals that you're itching to pursue, but you may not know where to start. The editors of Master's Programs Guide utilize a unique ranking methodology based on the following five aspects:
25% Overall Degree Affordability: Average cost of undergraduate and graduate tuition per school
25% Graduation Rate: Number of students who start at the university and actually finish there
20% Earnings Potential: Average mid-career salary of school alumni
20% Selectivity: The number of students who apply versus the number who actually get accepted
10% Online Graduate Offerings: The number of programs offered online in each department
At Master's Programs Guide, we strive to do our best to guide you and your family toward a fruitful academic career. The pursuit of knowledge is a noble one, and we want to help you reach your goals.
Online MBA with over 20 Specialization options, Including One in International Business
When you're looking for a top online MBA international business degree provider, you won't find a better option than Liberty University. This private Christian university is located in central Virginia and it is known for its faith-based education along with its distance programs. It's offered distance learning programs since 1985, catering to the needs of domestic and international students alike.
Liberty University has more than 280 online degrees programs alone. In fact, of all of this school's 95,000 students, about 80,000 are enrolled exclusively in distance learning programs.
The online MBA at Liberty University has nearly two dozen different opportunities to specialize, including a dynamic concentration in international business. This program will provide you with the foundational training in business you need to be successful in any setting along with the communication, cultural, and leadership skills you need to be successful on the global scale.
It consists of 45 credit hours of study and takes most students just under two years to complete. It has an accelerated timeline that makes it possible for you to take a course in just short eight weeks. You won't feel rushed as you progress through your classes, though. Instead, you'll be mentored by a faculty member who will provide personal insight into the next best steps for you to take in your classes—and your career.
Despite being convenient and accessible, class sizes are small and personable. You won't be just another face in the crowd! In fact, this school has an average student-to-faculty ratio of just 18:1. You'll get to know the other students in your program, along with your instructors, quite well.
You will take hands-on courses that will allow you to grow as an industry professional. Sample courses include:
Environment of International Business
Developing Global Markets
Policy and Strategy in Global Competition
Global Financial Markets
Upon completing this degree, you will be prepared to sit for the Certified Global Business Professional Certification Examination. It's not a requirement for the degree but it is a credential that can be extremely helpful when you're applying for jobs. Because of Liberty's attention to student success and its great global reputation for excellence, this school is ranked as one of the Best National Universities by U.S. News & World Report.
Online MBA Program in International Business
First founded in 1869 as a land-grant university under the Morrill Act, the University of Nebraska-Lincoln was first an agricultural institution. Although the agricultural sciences are still proudly offered by this school, it now has eight different colleges on two campuses as well as countless degrees offered online.
This university is known for its academic prestige, ranked as one of the more selective schools by U.S. News & World Report. In fact, a top online master's degree international business option to consider is the one offered by the University of Nebraska-Lincoln. It is available as a concentration within the one-of-a-kind MBA@Nebraska program.
The MBA@Nebraska program is offered entirely online and exists as a combination of online and on-campus courses. It consistently ranks as a best value program in the United States, both in general and for veterans, by U.S. News & World Report. You'll be able to engage with the Big Ten business faculty while you take relevant courses and accelerate your career.
The international business specialization is not the only concentration you can choose from. In fact, this program has specializations in things like finance, business analytics, marketing, supply chain management, and human resource management, too. In the international business concentration, you'll take core courses like:
Leadership in a Global Context
Global Supply Chain Management
Marketing and Globalization
As a result, you will graduate as a well-rounded and culturally proficient professional with the ability to work in any industry in any country around the world.
Online MBA with a Specialization in International Business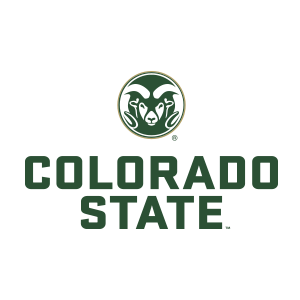 Colorado State University is a public land-grant university located in Fort Collins, CO. With degrees in more than 100 fields of study, this school is known for providing students with plenty of real-world opportunities to grow as learners and professionals. From study abroad to internship experiences, this school knows what it takes to produce successful professionals.
You will find another one of the best graduate international business schools at Colorado State University. The online MBA includes specializations in things like marketing data analytics, international business, and more, with graduates going on to work at recognized businesses like:
Accenture
Oppenheimer
Hewlett-Packard Company
Navigant Consulting
An accelerated program, it includes fast-paced yet highly relevant courses so you can complete your degree in as few as 21 months. If you'd rather take your time, you'll have up to five years to finish your classes. The program is accredited by the Association to Advance Collegiate Schools of Business International and is ranked as the top online MBA in Colorado by U.S. News & World Report.
The hands-on curriculum of this program is challenging, but you'll be supported in all of your assignments and studies by distinguished, supportive faculty. You will be able to apply relevant knowledge and analytical tools to on-the-job decisions almost immediately.
Core courses include:
Accounting Concepts
Leadership and Teams
Managing Human capital
Information Management
Not only that, but as one of the top 20 programs ranked nationally, Colorado State graduates had the tenth-highest average alumni salary within three years of graduation at $135,542. It's a top value for your money and clearly one of the best picks overall!
Online MBA with a concentration in international business.
Villanova University is a private Catholic research center located in Villanova, PA. The only Augustinian university in the United States, it is also the oldest Catholic university in the state.
Despite this somewhat antiquated reputation, Villanova has been able to keep up with the times and offers some of the best and most revolutionary programs for distance learners. The online MBA offers the same access to expert faculty and the same hands-on curriculum that you would have if you were studying on-campus.
In the international business specialization, you will take core classes like
International Finance
International Business Management
Global Marketing
Global Consumer Insights
You can complete your studies in as little as 24 months, studying in small classes of just 20 students. There are plenty of opportunities for internships as well as travel abroad to study other nations' businesses and economies.
And if the international business specialization isn't right for you, don't worry! Villanova has plenty of other options to choose from, including those in finance, strategic management, marketing, analytics, and more. It's truly one of the best online MBA degrees in the world.
You don't have to just take our word for it, either. Villanova University has garnered lots of praise, recognized as one of the top ten programs in the annual Poets & Quants rating along with one of the Best Online MBA programs by U.S. News & World Report.
Online MBA with specialized tracks like International Business
Located in Oklahoma City, OK, Oklahoma Christian University is another one of the top colleges with international business majors on this list. It has a reputation for providing some of the best quality programs and for its ability to cater to online learners, too.
This university was founded in 1950 and is sponsored by the Churches of Christ. A private school, it offers a variety of online programs. It is considered a groundbreaking institution in the diversity and affordability of its degrees. In addition to offering dozens of online bachelor's and master's degrees (along with numerous semester-long study abroad programs!) This school was one of the first to provide personal laptop computers to all full-time students.
As a result of these barrier-shattering initiatives, Oklahoma Christian University has been recognized as an Apple Distinguished Program. It's affordable, too, with tuition starting at just $625 per credit hour with most books and fees included. You can even add on an additional graduate certificate to further customize your degree, paying just $1,000 more for each additional three-credit course you complete.
The international business track isn't the only one you'll have to choose from here. You can also complete concentrations in things like:
project management
finance
leadership
organizational development
Choose to pursue the international business track, and you'll take core courses in international marketing, international management, international trade, and finance.
This program has an accelerated format that makes it possible to graduate in just one year. Class sizes are small so you'll feel as though you are truly a member of a close-knit community when you complete your assignments. In fact, the average student-to-faculty ratio is just 13:1!
Online MBA International Business
The University of Colorado is a large system of public universities consisting of four main campuses in Boulder, Colorado Springs Denver, and Aurora. However, it is the online campus that is one of the most remarkable.
Here, you will find a top MBA in international business. You will be taught by award-winning business faculty, completing the same classes you'd take if you were studying on-campus but with added flexibility. All classes are recorded rather than live so you can learn on your own schedule.
Plus, you'll be able to tap into the thriving Denver nonprofit, business, and start-up scene from anywhere in the world. You'll participate in guest lectures, networking opportunities, and real-world projects as you can connect with business experts without ever having to leave home.
In Addition to the concentration in international business, this program features specializations in:
marketing
managing for sustainability
management
information systems
risk management and insurance
You can choose to pursue a general MBA track if you find that your career goals don't match one of these specializations, too.
The international business concentration will require you to complete just one elective course—Introduction to International Business. Most students also choose to complete an international internship, trip, or study abroad course as well.
Online MBA in International Business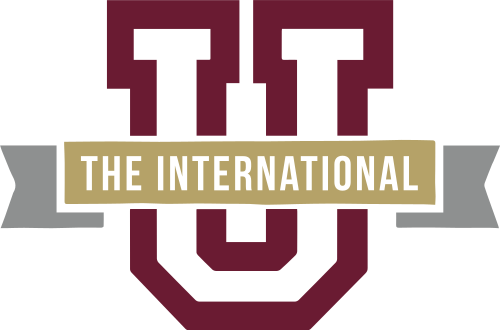 You'll find another top online master's in international business at Texas A&M University. A public university located in Laredo, TX, this school isn't the largest in the Texas state university system. In fact, it's home to just 7500 students spread out among four different colleges and more than 70 degrees choices.
Despite being one of the smaller schools on this list, Texas A&M International offers some of the best opportunities for students interested in pursuing careers in international business. Whether you want to pursue a management role in an international corporation or you'd rather work in a boots-on-the-ground international transportation or warehousing role, this degree is right for you.
It doesn't matter whether you choose to work domestically or abroad. This program will provide you with the skills necessary to be a leader on a global scale. You'll take 30 credit hours of coursework and be able to start working in as little as 15 months.
This program is accredited by the Association to Advance Collegiate Schools of Business, a hallmark of its reputation on an international scale. You'll take courses in things like:
economics
information systems
finance
strategic controls
national environmental matters
global business ethic
legal and regulatory issues
The international business track is just one of many that you can choose from in the award-winning MBA. Other options include international banking and finance and international trade and logistics, making this program an excellent choice for the undecided business guru.
Neither the GRE nor the GMAT are required, with flexible admissions policies and six convenient start dates each year. Because each course is broken down into a convenient seven-week chunk, this program is perfect for the working professional who needs to be able to balance his personal and professional obligations.
Repeatedly regarded as a best College and a Top Public Regional University, West by U.S. News & World Report, this online degree is also affordable. Nearly 87% of all students receive some form of need-based financial aid, with most students receiving an average of $7,000. That's great news—you can save your money for your first big trip abroad instead!
Online MBA International Business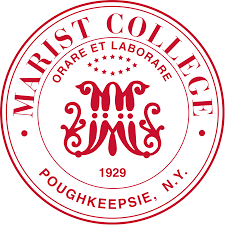 Marist College is a private liberal arts college located in Poughkeepsie, NY. Originally founded to prepare Catholic brothers for careers as religious educators, this school now offers more than 56 different programs both in New York aswell as on its branch campus in Florence, Italy.
Of course, you can always choose to take classes from the comfort of your own home, too. Marist has a variety of online programs for students to choose from, including one of the best online MBAs in international business.
This AACSB-accredited program is recognized by both the Princeton Review and U.S. News & World Report for its excellence. You'll be able to complete your degree entirely online without having to travel to campus, but if you choose, you can attend optional networking weekends in New York City.
An asynchronous program, it includes core courses in things like:
Operations Management
Analytics Bootcamp
Global Environment of Business
Accounting
You will take classes with students in the international business concentration as well as those from other specializations such as health care administration, financial management, or ethical leadership.
You can complete your MBA in just two years but if you're willing to spend a bit more time on your studies, you can get a leg up on the job competition by completing an additional advanced certificate in business analytics. It only takes a few extra classes and can make your credentials in international business management even more marketable!
Online MBA in International Business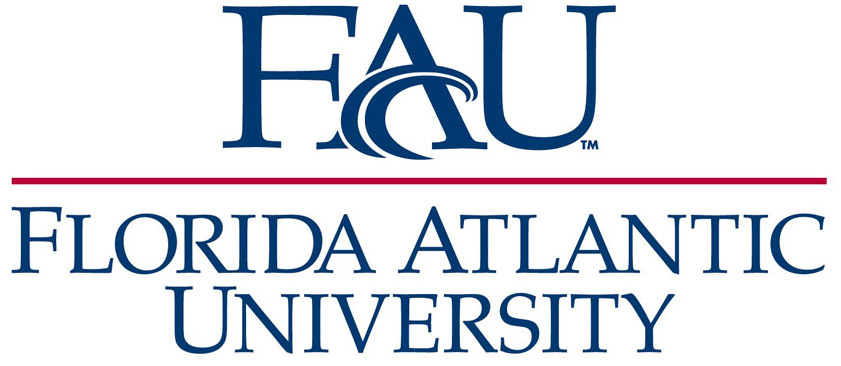 With a gorgeous campus in Boca Raton, FL, it's easy to see how Florida Atlantic University attracts tens of thousands of students to its programs each year. However, what may not be quite as obvious is how exceptional this public university's online programs are, too.
With satellite campuses all over the state in Fort Lauderdale, Davie, Fort Pierce, Dania Beach, and Jupiter, Florida Atlantic has a clear goal of making higher education accessible to every single student—no matter where they might be.
In fact, accessibility is the name of the game here. The school not only has one of the best online master's in international business but it also has a rock-solid alumni network. This network is actively involved in outreach with both prospective and current students, helping them gain access to some of the most prestigious positions in international business imaginable.
The online MBA in international business requires 12 credit hours of electives in international business along with numerous graduate-level courses in the Management Program Department. You'll take classes alongside 1800 fellow College of Business students as you are imbued with the skills you need to navigate the complex global world of business.
You will take between 43 and 55 credit hours, with sample class titles including:
Graduate Business Communication
Global Business Strategy
Business Law and Applied Ethics
The MBA is ranked as one of the best by U.S. News & World Report as well as the Financial Times.
Online MBA International Business
St. Thomas University has an idyllic location on the sunny shores of Opa-Locka North in Miami Gardens, FL. Originally a Catholic college, the school is now a member of the Florida Association of Colleges and Universities. Here, you'll have access to a variety of hands-on experiences in all kinds of majors.
From the storied School of Law to the Gus Machado School of Business, St. Thomas University offers it all. There are more than four dozen programs to choose from at the undergraduate and graduate levels, many of which feature the opportunity to study abroad. St. Thomas has study abroad programs in places like Croatia, Italy, Israel, India, and Spain.
If you're planning on studying international business, that's great news! You'll be able to take classes primarily online in the MBA in international business and to venture abroad whenever your schedule permits it. The international business specialization, one of many within the MBA, includes 12 credit hours and 24 credits of core courses.
Courses are offered online, on-campus, and in a blended format. When you take classes online, you'll only need to spend eight weeks per course (compared to the typical 16 weeks required of on-campus classes). You'll be able to take classes like: Global Marketing Concepts and strategies in International Business Law, which are similar to international business courses you might find at other institutions.
However, what really makes this program special is that you will be able to complete both the final graduate project and a business internship before you graduate. The internship is the hallmark characteristic of this program, providing candidates with invaluable hands-on experience in the international corporations of their choosing.
FAQ
Is international business a good master's degree?
The only thing more diverse than an international business degree will be your job prospects!
There are lots of jobs you can get with international business degree credentials on your side. You will gain the specialized skills you need to become an effective manager while also learning the ins and outs of managing in an environment that is culturally or linguistically foreign to you.
You could work in just about any sector, including technology, energy, finance, education, and more. Some common job titles that international business degree holders possess include foreign service officer, international marketing assistant, management analyst, human resources manager, trade specialist, financial analyst, product manager, and consultant foreign exchange trader, just to name a few.
Most international business degrees exist as MBA programs with optional specializations in international business and management. You'll gain hands-on experience solving some of the most complex business problems—but on a global scale. If you can, try to find a degree with study abroad experience, since this kind of hands-on experience is beneficial for this line of work.
What is the salary like for an MBA in international business?
Your salary as an MBA grad will vary based on which of the many international business jobs you decide to pursue.
The good news is that all of these positions are highly lucrative. For example, as an international marketing assistant (or someone working in advertising, promotions, and marketing in general), you'll make an average salary of around $141,490 per year, according to the Bureau of Labor Statistics.
As a financial analyst, you can earn up to $83,660 per year, and as a trade specialist, according to PayScale, a respectable $55,000 per year. These jobs, particularly those within the business and financial sector, tend to be some of the highest-earning and most in-demand. According to the Bureau of Labor Statistics, earners in this industry bring in an average of $72,250 per year with a projected growth of about 8% by 2030. That translates to an increase of 750,800 new jobs before this decade is over!
How many years is a master's in international business?
Most master's degrees in international business will take around two years of full-time study or four years of part-time study. That said, many programs feature fast-track or accelerated plans that will allow you to graduate in as little as 12 months. Most allow up to six years for the completion of an online degree.
No two master's in international business degrees are quite alike, though most share common attributes. You'll learn the foundational business concepts and cross-cultural skills you need to succeed in the global marketplace. Many degrees provide additional language training so that you can learn how to communicate effectively across cultures.
Your courses will also acquaint you with international business etiquette and will help to foster cultural awareness. You'll learn how to think adaptively, be a strong leader, and convey emotional intelligence and strong analytical skills, too. You may take a variety of courses in broader categories like:
operations management
economics
marketing
finance
human resources management
Though not required, many programs include pathways for youth to earn different international business certifications, too. These can help you advance your global business competencies and pursue specific career paths. Some certifications to consider pursuing include the Certified Global Business Professional Credential by NASBITE and the Certified International Trade Professional certification.
How do I get into one of the best graduate international business schools?
Finding the perfect online master's in international business is only half the battle—once you find the ideal school, you need to polish up that application.
Admissions requirements vary depending on the school at which you choose to enroll. Most universities like to see a few years of business experience (ideally abroad, if you can swing it!) along with a relevant undergraduate degree.
There aren't many undergraduate degrees in international business (although they do exist!) so most business schools will accept applicants with experience and credentials in fields like marketing, finance, or general business. To be a competitive candidate, you should have a minimum GPA of 3.0 on a 4.0 scale.
Not all schools require the GRE (Graduate REcord Examination) or GMAT (Graduate Management Admission Test). However, even if these tests aren't required, taking them and getting top marks can boost your odds of being accepted.
Other admissions requirements might include proficiency in a foreign language, study abroad or internship experience, a resume or CV, letters of recommendation, and a personal statement.
No matter what the requirements might be, make sure you pay close attention—and take your time when you're polishing up the final details! Dot your i's and cross your t's—this isn't something you want to rush.
What are the most affordable international business schools?
The cost of a master's degree is something that can make just about any student break out in a cold sweat—and for good reason! The average cost for a master's degree is around $30,000 and rising (and that's for a public school). Costs vary widely but the good news is that choosing to earn your degree online is an economical and wise decision.
When you choose to study online, you forego many of the costs associated with attending college, such as housing, transportation, and even smaller things like campus parking fees. Since you have the convenience of taking classes on your own time, you also don't have to worry about fitting courses in around your work schedule (so you can continue to earn money while you're working on a degree).
When you apply for admission, make sure you are applying only to schools that are accredited. Accreditation is important if you want to transfer credits in and out of a university but also makes it possible for you to apply for state and federal financial aid.
Be sure to fill out the FAFSA (Free Application for Federal Student Aid) as soon as it becomes available. You will use information from the prior year's tax returns to fill out your forms but you can use estimates if you've yet to file your taxes.
There tends to be less financial aid available to graduate students than undergraduates, but there's still plenty of "free money" out there. Be sure to explore all opportunities for funding, including grants, scholarships, and fellowships. After all, the only thing better than earning a master's degree is earning a master's degree without having to go into tons of debt to do it!