Ready to find your ideal master's program?
www.mastersprogramsguide.com is an advertising-supported site. Featured or trusted partner programs and all school search, finder, or match results are for schools that compensate us. This compensation does not influence our school rankings, resource guides, or other editorially-independent information published on this site.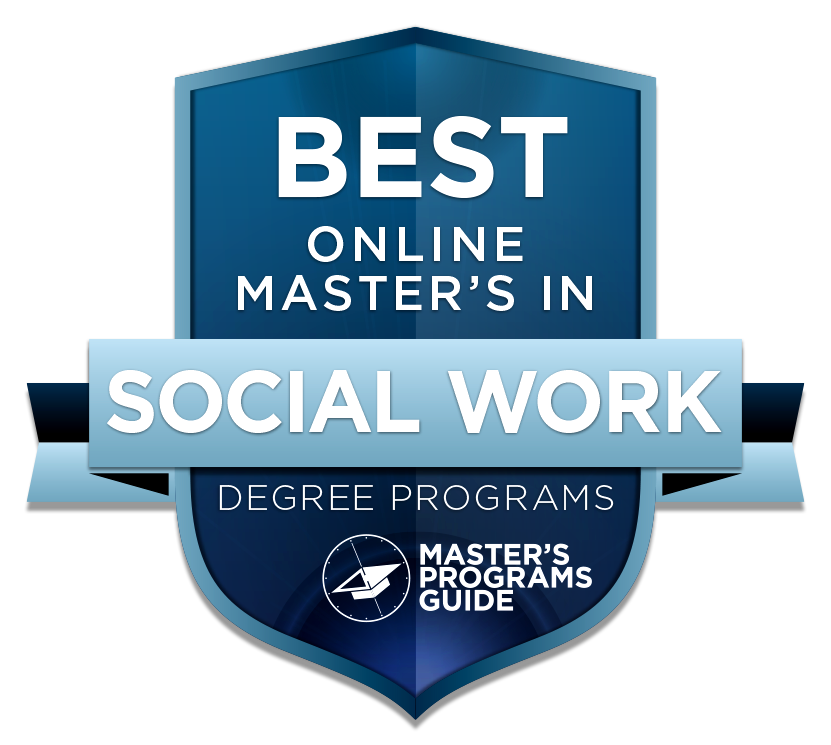 Are you thinking about getting an online master's in social work?
If you have strong communication and interpersonal skills and enjoy working with others, a degree in social work might be a smart choice. As a social worker, your responsibility will be to help others solve and adapt to problems in their everyday lives.
You could work to help people overcome behavioral, mental, and emotional obstacles, working in settings such as schools, hospitals, and clinical environments. With just a couple of years of study, you'll acquire the skills you need to work at counseling couples and individuals, to advocate for change in the social welfare system, to become a teacher, and so much more.
Although many social workers go on to rewarding lifelong careers with just a bachelor's degree, a master's degree will provide you with the formal education and professional experience you need to secure a leadership role. You could direct a social service department, manage a child welfare agency, and so much more.
The work of a social worker is not easy. You'll have to learn how to cope with a great deal of emotional stress, from having to deal with the extremes of abuse and injustice to the difficulties of working with marginalized and vulnerable client populations.
Despite these challenges, being a social worker is incredibly rewarding.
One thing that shouldn't be difficult? Finding the right program. All kinds of colleges offer master's degrees in social work but not all are of equal quality.
To find a great program that will help you meet just about any career goal, the Council on Social Work Education (an authority in this field) recommends that graduates of Master's in Social Work programs have at least 900 hours of supervised field experience.
This kind of experience will enable you to apply your advanced theoretical knowledge to social work in a supervised setting. You'll be able to integrate the major concepts and skills you've learned in your classes with real-world clients.
You may also want to consider a program that gives you the option of choosing a concentration. There are many common MSW concentrations to choose from, including children's mental health, medical social work, clinical and direct practice social work, and much more.
The opportunities are endless!
You might feel as though you don't have many opportunities, however, if you are already working full-time and don't know how you will fit the demands of a full-time course of study into your jam-packed schedule. That's where an online degree can help.
When you earn an online master's in social work, you'll not only be able to acquire the skills that you need for professional practice but you will be able to do so on your terms. Most online programs can be completed both on a full- and part-time basis but offer flexibility in that you can take classes whenever it's most convenient for you. It doesn't matter if you need to study at 3 a.m.—an online degree will allow you to make things work.
A rewarding career is within reach—learn more in our comprehensive guide to the 10 best online master's in social work.
See Also: Top 50 Online Master's in Counseling Programs
We know that you have educational goals that you're itching to pursue, but you may not know where to start. The editors of Master's Programs Guide utilize a unique ranking methodology based on the following five aspects:
25% Overall Degree Affordability: Average cost of undergraduate and graduate tuition per school
25% Graduation Rate: Number of students who start at the university and finish there
20% Earnings Potential: Average mid-career salary of school alumni
20% Selectivity: The number of students who apply versus the number who actually get accepted
10% Online Graduate Offerings: The number of programs offered online in each department
At Master's Programs Guide, we strive to do our best to guide you and your family toward a fruitful academic career. The pursuit of knowledge is a noble one, and we want to help you reach your goals.
See Also: 40 Fastest Online Master's Degree Programs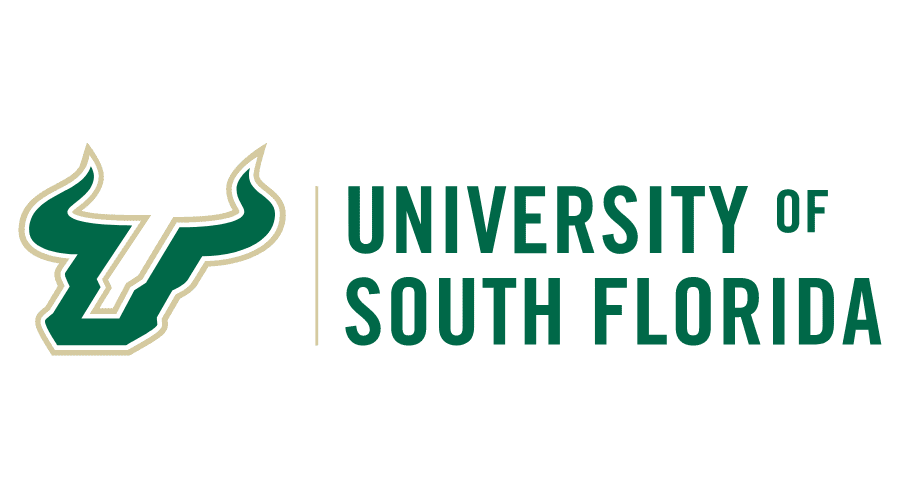 With tuition rates starting at just $434.51 per credit hour for graduate students, it's easy to see that the University of South Florida places a premium on affordability. However, that's not to say that quality plays second fiddle. This school has some of the best master's degrees in the country, ranked as one of the top Public Universities by U.S. News & World Report.
Located in Tampa, FL, the University of South Florida has numerous other campuses around the state, including those in Sarasota and St. Petersburg. It also has a thriving online campus, where thousands of students each year pursue their degrees and network with other professionals.
The top online master's in social work is one such example. This specialized course of study prepares graduates for clinical practice in all kinds of settings, from families and group work to agency or organization-based community practice. It is available on both a full- and part-time basis. There's even a concurrent Master of Social Work/Master of Public Health degree that you can pursue if you want to earn both degrees at the same time.
The degree requires 60 credit hours of study with most candidates graduating in just eight semesters. If you already have a background in social work, you can earn your degree in just 35 credit hours or three semesters of full-time study.
You'll take core classes such as:
Foundations of Social Welfare Policy
Social Work Practice With Groups
Diversity and Social Justice
You'll also need to complete a field experience that will allow you to gain more hands-on experience and a one-credit-hour capstone project. 
See Also: Best & Cheapest Online Master's in Education
The University of Houston is the third-largest university in the state of Texas, home to more than 46,000 students. Not all of these students study on-campus in Houston, however. Many choose to complete their studies fully online.
You'll have lots to choose from and to explore as an online student here. The school has more than 282 degree programs in 16 academic colleges on campus, with many of these programs also offered online. It is also home to nearly four dozen different research centers and institutes, making it easy for students both on-campus and online to take their learning to the next level.
The Master of Social Work here is a fantastic option for self-motivated learners who need a more flexible schedule. You'll take classes with a cohort of students and have access to innovative technology like discussion boards to help you develop a strong network of support.
You'll begin your studies here with a 16-semester credit hour foundation that takes place over two semesters and has a fieldwork component. An intensive curriculum, it will allow you to take classes in things like political justice, critical thinking, and more.
As you might expect, fieldwork is a critical component of this degree, with all students required to complete at least 900 hours of fieldwork under the supervision of a Master Social Worker. Because you'll complete all program requirements remotely, you will be able to connect with the Field Education Staff at the University of Houston to find a field experience placement in your area.
The Graduate College of Social Work has all kinds of unique opportunities known as GCSW Focused Learning Opportunities for you to get experience outside of the classroom. You might be able to work in political social work, mental health advanced practice, trauma education, and more. In addition to focused field placements, you'll also be able to tap into financial support to help you offset the cost of tuition.
That said, this affordable degree has low tuition rates. There are plenty of financial aid opportunities available as well.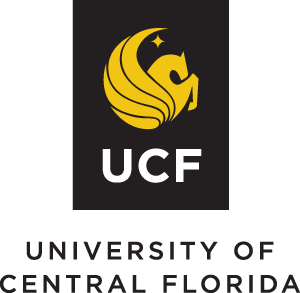 A public research university, the University of Central Florida is located just east of downtown Orlando. There is lots to love about living in the Sunshine State, but if joining in the hustle and bustle of Orange County doesn't sound appealing to you (or if you just can't stand the heat!), don't worry. The University of Central Florida also has many campuses available online.
Since its founding in 1963, this school has awarded more than 346,000 degrees to more than 300,000 alumni all over the world. You can take classes at the main campus in Orlando or, again, you can choose to study online. This public school also has campuses in 10 other locations around central Florida.
As you can see, your location won't get in your way when you're deciding where and how you want to earn your degree. You have plenty of options to choose from! And trust us—the Master of Social Work here is worth the effort.
The program will prepare you for life beyond the classroom and makes it easy for you to gain firsthand experience in internships in your area. It will prepare you for all kinds of rewarding careers including:
Child Abuse Worker
Drug Abuse Social Worker
Pediatric Social Worker
Juvenile Probation Officer
It is ranked as one of the most innovative programs by U.S. News & World Report and is known for its affordability. Tuition starts at just $369.65 per credit hour for in-state students.
The University of Alabama, located in Tuscaloosa, AL, is known for many things. It's the flagship campus of the University of Alabama System and is home to more than 38,000 students. It was one of the first public universities established in this region of the country and it is home to the only publicly supported school of law in the state.
There are all kinds of unique programs here that you'll rarely find anywhere else, too, such as those in metallurgical engineering, Romance languages, and, of course, social work.
The University of Alabama offers one of the best master's in social work programs in the country. It has been around since 1965, making it one of the oldest programs of its kind. It consists of 42 to 60 credit hours, with the number of credits varying depending on your educational background.
An innovative, hands-on program, it will allow you to earn your degree while maintaining your other commitments. It includes lots of practicums and skills labs so that you can gain hands-on experience along with theoretical training in social work. It offers two concentrations—Children, Adolescents and Their Families or Adults and Their Families.
You can even pursue a joint MSW/JD Dual Degree Program or an MSW/MPH Dual Degree Program if you choose. Regardless of the option you choose, studying social work at the University of Alabama will prepare you for leadership roles in all areas of social work, from family services to child welfare, substance abuse treatment to geriatric services, and more.
Fortunately, you don't have to pay an arm and a leg to be a student in this program, either. Tuition starts at just $440 per credit hour for in-state students.
A public land-grant research university, the University of Tennessee is located in Knoxville, TN. This school was founded years before Tennessee was even added as a state and it is the flagship campus of the University of Tennessee System.
Here, you'll find one of the best master's of social work degrees. Available fully online, it is also available face-to-face on the Knoxville campus as well as in Nashville. You don't have to live anywhere near these two campuses to earn your degree.
All courses are taught online through both synchronous and asynchronous methods. You can pursue an additional certificate or a concentration (contractions in Organizational Leadership and Evidenced-Based INterpersonal Practice are both available). The entire curriculum is identical to the one you might take on campus—the only difference is in how you take your classes!
You'll take core classes such as:
Introduction to Interpersonal Social Work Practice
Foundations of Social Work Research
Human Development in Context: Young Adulthood Through Older Adulthood
The curriculum here combines a comprehensive understanding of how social work and neuroscience intersect while also making it possible for students to concentrate their studies in integrated health care.
Another of the best MSW programs can be found at Ohio State University. This school is the flagship campus of the University System of Ohio. It offers quality programs at an affordable price, and because of this, is considered a Public Ivy. This means that its caliber of education is comparable to what you might find at a more expensive private Ivy League institution!
With an extensive student life program (encompassing more than 100 student organizations, plenty of club and recreational sports programs, and much more), this school is one of the best places to attend if you want to get involved. Many of these opportunities are available to on-campus as well as online learners.
The Master of Social Work has been offered in some form by Ohio State University for many years, with the first social work course offered in 1875. In fact, with a master's in social work that was accredited in 1919, it is the oldest continuously accredited social work program among public universities.
You'll be able to tap into a large support network as a student here. The program has more than 9,000 alumni who are working to inspire change all over the country. The degree will help you master the professional values, core competencies, and theoretical knowledge you need to work in any practice of social work. At the same time, you'll be able to participate in extensive field practicum experiences for mentoring opportunities.
An affordable program, tuition for this degree costs just $12,128 for Ohio residents. Financial aid is available for qualifying students as well.
Located In New Brunswick, NJ, Rutgers University was first chartered in 1766, making it one of the oldest schools in the United States. It is one of the nine original U.S> colonial colleges that was chartered before the American Revolution.
Despite its storied, historic past, Rutgers University has nonetheless managed to keep up with the times. It is home to some of the best and most hands-on programs for distance learners in the world. A member of the Big Ten Academic Alliance, the Universities Research Association, and the Association of American Universities, it is also considered a Public Ivy.
Due to these designations and many others, Rutgers University is one of the best places to earn an online master's in social work. A 100% online program, it will allow you to interact closely with faculty while enjoying the flexibility of online learning.
You'll complete your studies over the course of three years, with all classes held asynchronously so there aren't set meeting times. You'll be able to start a yield placement at a social service agency in your area in the third semester of your first year.
You can also choose to apply to certificate programs such as LISTA (Latina/o/x Initiatives for Service, Training, and Assessment) or the Violence Against Women And Children certificate. Both offer more specialized courses to complement your field experiences.
A 60-credit hour program, it requires only 39 credits if you have a bachelor's of social work degree. You'll take classes such as:
Methods of Social Work
Social Welfare Policy and Services
Clinical Assessment and Diagnosis
This program is also affordable, with applications accepted in the spring, summer, and fall semesters. You'll pay just $923 per credit hour regardless of the semester and regardless of where you live.
A private research university, the University of Southern California was founded in 1880 and is located in Los Angeles, CA. With more than two dozen different schools and colleges to choose from, it's easy to discover the perfect program for your career goals.
Here, you'll find one of the best online social work master's in the world if you want to become an agent of change and make a difference in the local and global community.
A 42-credit hour program, it includes 1000 hours of hands-on field experiences to help you apply the skills you have learned in class. Most students take just two years to complete their degrees while studying on a full-time basis but there is also an accelerated option that will let you graduate faster after just a year of study.
The program has excellent career outcomes, with 91% of alumni employed in a relevant field within six months of graduation. You'll be able to participate in field education placements both in the vibrant urban classroom of Los Angeles as well as in your community. Many of these internship placements lead to full-time job offers after graduation.
Your core courses will be categorized into three basic areas
Adult Mental Health and Wellness
Children, Youth, and Families
Social Change and Innovation
You will also be able to engage in cutting-edge research. From human tracking to trauma-informed care and the social response to climate change, you'll be able to pursue just about any area of interest to complement your studies.
You can even earn a dual-degree if you'd like. With four other prestigious professional schools in addition to Hebrew Union College, the University of Southern California has eight options for earning a concurrent degree. Some other options to add to your MSW include an MBA, law degree, master's in public health, a Ph.D., or a master's degree in planning, gerontology, Jewish nonprofit management, or public administration.
Not only that, but this program is also extremely affordable. 96% of students receive scholarships within this program, which repeatedly ranks among the nation's top accredited social work graduate programs by U.S. News & World Report.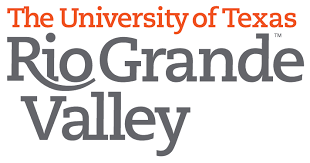 A public research university, the University of Texas Rio Grande Valley has multiple campuses in Texas. It is the southernmost member of the University of Texas System and the fourth-largest college in that system.
It isn't all size without quality, though. This school is ranked as one of the best in the country, receiving top marks for its affordability and excellence in academics. It is top-ranked by publications like Social Work Licensure and Surf. The curriculum will prepare you for entry-level generalist work and advanced professional social work to help meet the needs of multicultural and binational communities.
It comes with two concentration options – Direct Practice with Latino Individuals, Families, and Groups and administration and Community Practice. Regardless of the concentration you choose, you'll find that this program places a special emphasis on ethical practice, multicultural awareness, and other social services and methods that encourage social and economic justice.
You'll take around two years to complete your degree in this program, which requires 63 credit hours of study. Most courses last just seven weeks each, so it should be easy for you to breeze through the required courses.
You will take classes such as:
Human Behavior and the Social Environment: Individuals
Families and Small Groups
Social Work with Diverse Populations
Social Welfare policy
A highly affordable program, it futures low tuition rates that start at just $444.44 per credit hour. There are plenty of scholarships available in addition to other forms of financial aid.

A public land-grant research university, the University of Arkansas is known for its strong programs in fields like agriculture, creative writing, communication disorders, history, and of course, social work.
With a main campus that sprawls out over 512 acres in Fayetteville, AR, this school has an impressive reach. It also has a fantastic online presence with dozens of majors offered exclusively online. The online master of social work requires the completion of a BSW and is available on a full-time basis.
Most students earn their degrees in just one year, completing a total of 39 credit hours of study. No GRE is required for admission.
As you take classes, you'll work with a cohort of fellow students for peer support and networking opportunities. The curriculum is identical to the one offered on-campus but all of the courses are offered entirely online.
Just as you would in the on-campus program, you'll be required to complete internships. The internships can be arranged within close vicinity of where you live and may even be able to conquer at your workplace.
This program serves as an excellent pathway for students who are interested in Ph.D. studies later on and is accredited by the Council on Social Work Education.
FAQ
What are the admissions requirements for accredited online MSW programs?
Of all of the colleges with master's in social work, each of them has different admissions requirements. However, they share several commonalities.
The average online Master of Social Work program requires around 30 to 40 credit hours of study. When you study full-time, you can earn your degree in just two years, on average, though there are plenty of programs out there that will let you take your time and complete requirements on a part-time basis instead. There are also accelerated programs that will let you earn your credentials in less than a year.
You will usually need to have a bachelor's degree in social work or a related field. You should plan on submitting transcripts and may be asked to meet a certain GPA requirement (usually a 2.5 or higher on a 4.0 scale).
In addition, you may have to have some related professional or volunteer experience. You will demonstrate this with letters of recommendation and a resume, the latter of which should detail all professional experience in addition to internship and volunteer experience.
There are a few other materials that might be needed. GRE test scores are often required, usually with a combined verbal and quantitative score of 1000 or higher. A personal statement and interview might also be required.
No two online social work degrees are the same, but for the most part, the curriculum of these programs is similar to what you might find in an on-campus program,
You'll take classes in things like social policy and human behavior while also completing a set number of clinical practice hours. As a master's candidate, you should expect to complete at least 900 hours of field experience so that you can integrate the skills you studied in the classroom into the real world.
You'll also take classes that focus on subjects like the social dimensions of human behavior, social work history and welfare policy, and diversity and social justice in urban and rural communities. You might be able to pursue an additional concentration to add depth to your degree, too, such as one in clinical practice or policy and administration.
Depending on where you live and what kind of career you'd like to pursue, you may also have to pass a licensure exam. You can find more information by visiting the Association of Social Work Boards website. These licensing requirements typically include the passing of an exam and the completion of a certain number of clinical hours.
There are countless job opportunities for people who earn master's degrees in social work. The Bureau of Labor Statistics projects a 12% job growth before 2030, which is more than double the national average. Demand for certain professions within this field, such as mental health and substance abuse social workers and healthcare social workers, is even higher.
Working as a social worker is the most obvious choice for graduates after completing a master's in social work. In this role, you will work with individuals and groups to help them overcome various life events and to address mental health concerns. You might work in a clinic, school, correctional facility, hospital, or similar setting.
You could also work as a substance abuse social worker. You'll help patients who are struggling with substance abuse issues as well as related mental health concerns and behavioral problems.
There are other specialized pathways you can follow as a social worker, too. You might become a child, family, or school social worker, working with children in particular to develop and implement treatment plans or you could become a medical social worker and advise families on their medical options.
As a social worker, you will be highly respected. This kind of work isn't easy, but it's highly rewarding.
Not to mention, the pay isn't too shabby either. Although social workers aren't the highest-paid professionals out there, you'll earn enough to make a living—and then some.
As a social worker, you can expect to earn around $51,760 per year, according to the Bureau of Labor Statistics. The highest 10% of earners brought in more than $85,820, with professionals employed in government and healthcare settings receiving the highest average salaries.
If you choose to work specifically in substance abuse, you'll earn a decent salary, too—around $47,660 per year. Again, choosing to work in a hospital or government setting will increase your salary potential (as compared to working in an outpatient or residential mental health and substance abuse facility or center).
In addition to the programs we covered that are offered by award-winning schools like Rutgers University, the University of Arkansas, and the University of South Florida, you'll find top-rated programs (at a fraction of the cost!) elsewhere, too. Consider schools like Western New Mexico University, Southern New Hampshire University, and Humboldt State University, all of which cater to online learners and offer affordable tuition rates.
The average master's in social work costs between $11,000 and $39,000 in tuition, according to U.S. News & World Report, with costs varying between private and public schools. The good news is that earning an online master's tends to be much more affordable than getting a degree on campus, due in part to the fact that you'll only have to pay tuition and not other fees, such as those for housing or meal plans.
Many online programs charge flat tuition rates and don't discriminate price-wise based on state residency. You could pay an in-state rate at a public college regardless of where you live. Of course, it's always important to pursue financial aid even if you choose to attend a public university. Opportunities like grants and scholarships can help lower the cost of attendance at both public and private schools alike.