Ready to find your ideal master's program?
www.mastersprogramsguide.com is an advertising-supported site. Featured or trusted partner programs and all school search, finder, or match results are for schools that compensate us. This compensation does not influence our school rankings, resource guides, or other editorially-independent information published on this site.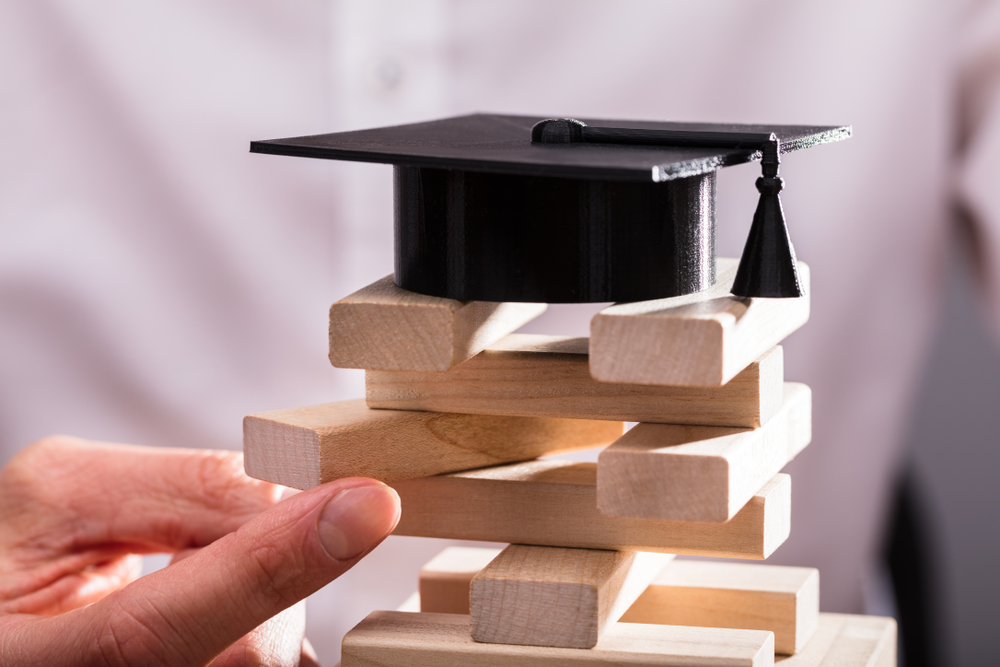 How hard is a master's degree? And is grad school harder than undergrad?
The short answer is this: it depends.
In general, master's degree programs are more difficult than undergraduate programs. That's because they build on existing concepts and skills.
When you're going for your bachelor's degree, you spend your time reviewing what other people have discovered. As a graduate student, you spend your time making discoveries of your own.
So is getting a master's degree hard? Only you can be the judge of that. We'll walk you through the various aspects of masters degree difficulty in this post.
See Also: Highest Paying Master's Degrees
How Hard is a Master's Degree?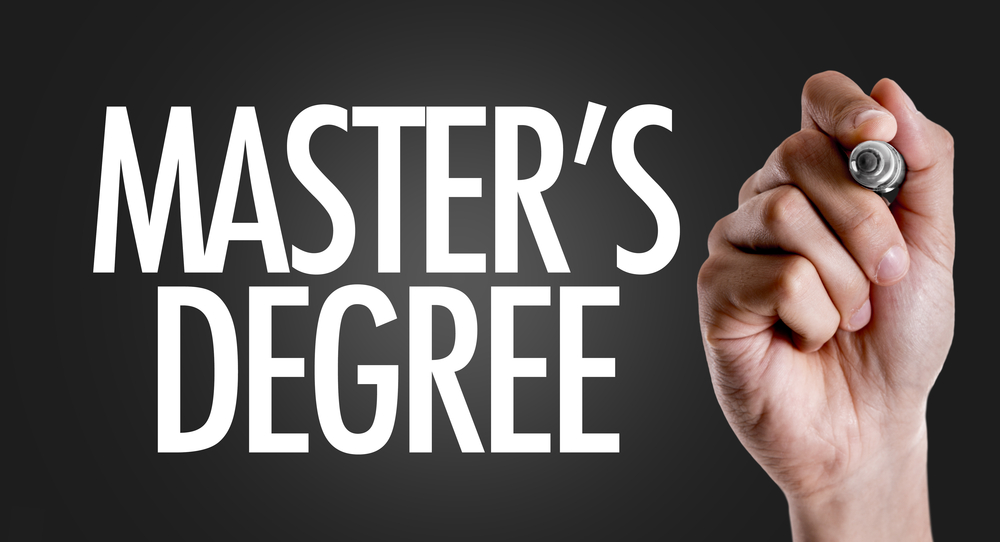 How hard is it to get a masters degree? This depends on a variety of factors.
Full Time vs. Part Time Study
How hard is a masters degree? Much of this depends on the major as well as the type of degree program and how long you want to take to earn your degree.
Some vocational training programs last as little as a few months. Most masters degrees take a few years of work. You may be able to complete an accelerated program in just one year of full time study. However, this will require more work and may prove to be more difficult.
See Also: Best Industrial Engineering Master's Programs
Program Format
No two master's degrees are exactly alike. There are lots of reasons to pursue another degree. You might get a higher salary. You could be considered an expert in your field. You'll get to conduct original research.
Consider your purpose and motivation. This will help you choose the program format that's right for you. Here are some of the most common.
Thesis Program
A thesis program is the most difficult kind of graduate degree. It is similar to a doctoral dissertation. In fact, a thesis program is, for many students, the predecessor to a Ph.D. candidature. You will take fewer courses in a thesis program. However, current readers' lists will be long. You will be expected to participate 100% in class discussions. There's also a lot of original research and writing to be done.
Nonthesis Program
By contrast, a nonthesis program is easier. You don't have to write a thesis. You can enjoy a more concentrated learning environment. Class sizes tend to be smaller. You may have to complete regular tests. There will also be a long reader's list. The curriculum is far less intense and is for students who plan to enter directly into the workforce.
Co-Ops and Internships
Co-ops and internships can often be completed as part of a thesis or nonthesis program. You will be able to get real-world experience in your program of study. You can read, write, and complete essays and tests. You may also complete field experience logs.
It might be less difficult in the traditional sense. The classroom work is far less taxing. However, the biggest challenge will be to find success in your hands-on experiences.
See Also: Best Online Master's in English
Academic Major
There are all kinds of career options out there for graduates. However, you'll need to make sure you choose the right master's degree major for your career goals.
Is a master's degree hard? That depends on what your major is and how dedicated you are to your studies in that area. If you are majoring in physics and you hate the sciences, you'll probably find the program to be much more challenging.
Is it your first degree? If you have another master's degree in another area, earning a second might not be as challenging. You're just used to how graduate study works.
While the difficulty of a degree will mostly depend on your own skills and aptitudes, there are some majors that are notorious for being more difficult. These include:
Engineering
Business
Physical sciences
Architecture
Cellular and molecular biology
Economics
Medicine, nursing, or pharmacy
Quantum mechanics
By contrast, the easiest master's majors are:
Education
Organizational leadership
Criminal justice
Accounting
Communication
Psychology
Sports management
Applied computer science
Healthcare administration
Again, this is all subjective. Choose a major that will help you meet your career goals. At the same time, remember that some classes are naturally going to be harder than others.
Time Management Skills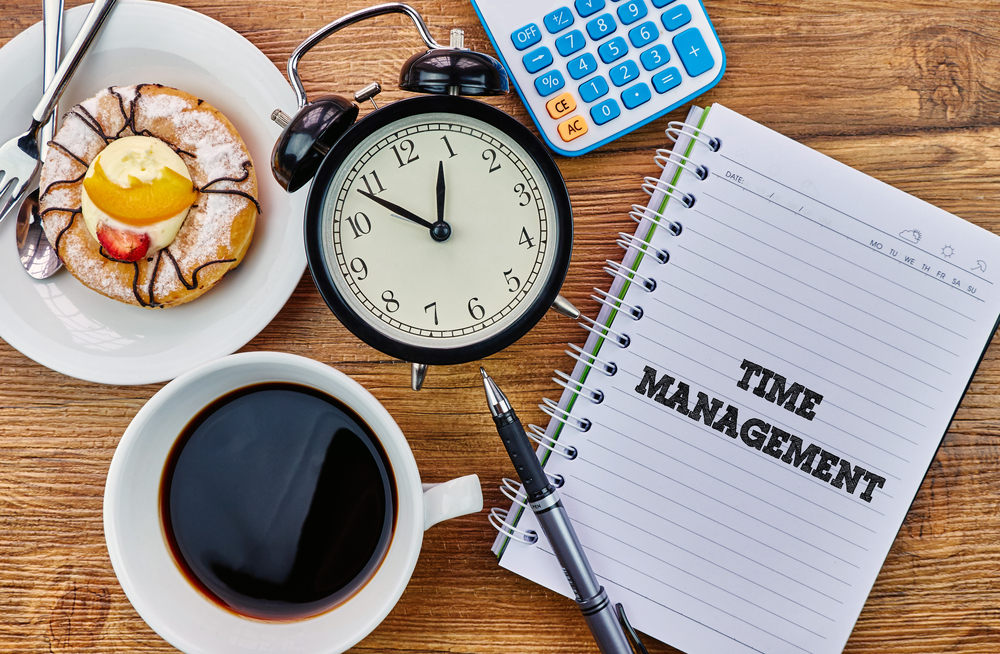 Are masters degrees hard? That depends – how good are you at managing your time?
Completing a degree requires a lot of grueling work. You will need to attend classes. Go to internships. Write papers. Completing an undergraduate degree is also challenging, but on a different level.
The good news is that the demands of a master's degree are easy enough to handle if you already have strong time management skills. If you have a bachelor's degree, that's half the battle right there.
If you can, try to get better at managing your calendar. Work on limiting distractions. Don't overschedule yourself. The more adept you can become at managing your time before starting a master's degree, the better.
Life Commitments
If you're already working a regular job, then you might find that earning a degree is challenging. That's just due to the fact that you're now juggling additional commitments.
If you have a family or any other personal obligations, then this kind of program might be even more challenging. Recent graduates who go right from undergraduate school into a master's degree may find that earning a postgraduate degree is easier than those who do not. That's simply because they're already used to the demands of college learning and haven't had a break. They are also less likely to be working a full time job and can 100% commit to your studies.
On-Campus vs. Online Study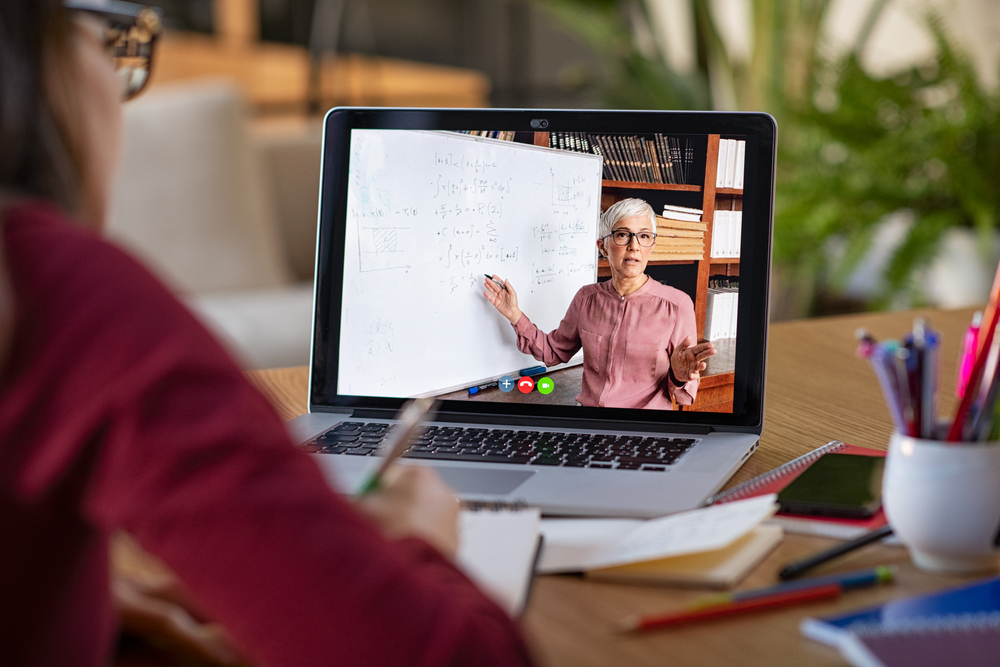 How hard is a masters degree? That depends on the format and your scheduling needs.
Would you prefer to study on campus or online? Online programs tend to be easier than those offered in the traditional format on campus. You will have the flexibility to attend classes when it's most convenient for you.
However, there is a trade off. While you will have more scheduling freedom, you may not get as much attention from your instructors when studying online. You may have questions getting answers to your questions or understanding assignments. Postgraduate study online has its benefits and disadvantages.
Competitiveness of Graduate School
How hard is a masters degree? One final factor to consider is the program to which you're applying. Some grad schools are just more difficult to get into.
The most competitive grad schools are found at schools such as:
University of Pennsylvania
Columbia University
Duke University
Harvard University
Northwestern University
Stanford University
Vanderbilt University
Washington University in St. Louis
Yale University
On the opposite side of the spectrum, there are the least selective schools. The schools with the highest acceptance rates include:
Loyola University Chicago
St. John's University
Simmons College
University of San Francisco
Golden Gate University
Regis University
Bob Jones University
Boston Architectural College
You should not let the competitiveness or selectivity of a college get in your way of submitting an application. If a program interests you, apply! Just know that the more selective a program is, the harder the program will likely be.
Is Grad School Easier Than Undergrad?
How hard is graduate school compared to undergraduate – and is a master's degree program harder than a bachelor's degree program?
Here, we'll explain how hard is it to get a master's degree. We will do this by comparing the requirements of an undergraduate degree versus a postgraduate course of study.
More Studying and Greater Intensity
It's more common for graduate students to labor year-round at their academics. They often conduct research or serve as teaching assistants during the summer rather than taking off significant lengths of time.
In many bachelor's courses, students can just show up. They listen to lectures. They take notes. They submit papers and take quizzes and exams. The average graduate class, on the other hand, has fewer students. Everyone is expected to engage in course discussions.
Master's degrees, even those in the same subject, require much more independent study. Completing this kind of program is a much more substantial task. Graduate schools expect students expect grad students to be more invested in their future career. They don't extend any kind of safety net or support system. It's up to you to succeed.
Postgraduate educators seldom offer lifelines to their students. Professors will often grant undergraduates paper deadline extensions. They remind their classes of upcoming test dates. Those courtesies are uncommon at the master's degree level.
Researching at the Highest Level for a Master's Degree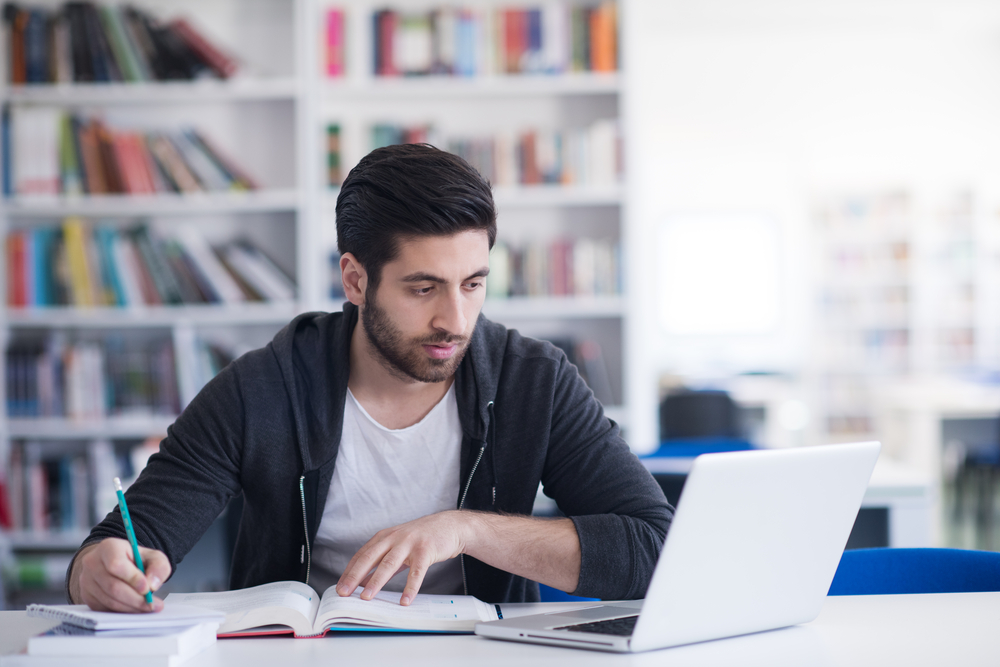 Master's courses ask students to do some hard work in the form of research in their chosen field.
Undergraduate courses often include research tasks. Professors will often guide them through the process. They go over ethics and strategies along the way.
Graduate students, on the other hand, must design sophisticated and detailed research projects on their own. While faculty are often found working with graduate students for this research, they don't lend as much support. Even non thesis programs need quite a lot of hands-on research.
Research at the graduate level must be original. In fact,  students often must come up with new knowledge to their fields of study. Plus, as a postgraduate, you'll need to present the results of your research to a group of faculty members. You'll have to answer all of their questions. Their assessments of your work could determine whether or not you receive your diploma. You might end up publishing your research, too.
Student Life and Extended Support for Undergrads
Graduate students often need time to get acclimated to their new social situations at school. Undergraduates live, eat, and study with people their age. They're able to attend many parties and other functions. Those events help to decrease stress. Plus,  friends can support one another during challenging times.
However, many post-grads live off-campus. They have academic schedules and jobs that keep them busy. They must devote much of their weekly routine to studying in the library. Their classmates tend to be people of all ages. They don't have resident assistants and others to organize activities for them. Some graduate students find that their social lives are curtailed. That scenario can be taxing at times.
Should I Get a Master's Degree? In Most Cases, Yes.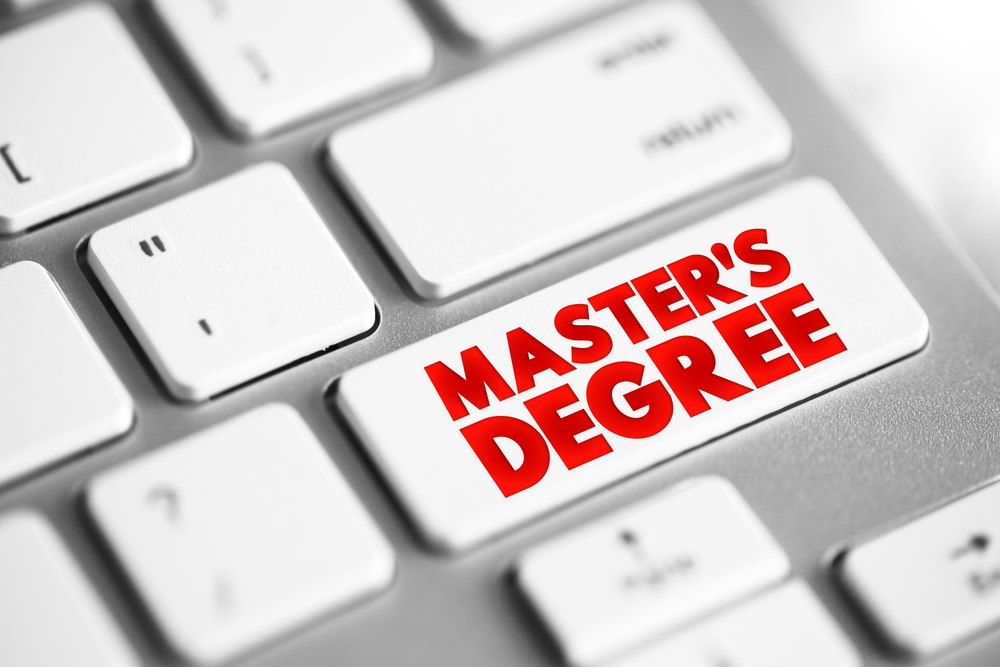 Ask yourself the following questions if you are thinking about going for a master's degree:
Do you want a higher salary?
Will a master's degree in your chosen field qualify you for a higher salary (according to the BLS, it doesn't for all fields)?
Are you interested in a promotion?
Is a master's necessary as a basic qualification to work in your field (such as education)?
Do you want a challenge?
Are you interested in staying up to date with developments in your field?
If you answered yes to any of those questions, then you may want to consider graduate study. Yes, even if it's challenging!
How hard is a masters degree? Depending on the factors listed above, it can be extremely difficult. But is it worth it?
Definitely.
According to the National Student Clearinghouse, you can make up to 87% more money. As more people get undergraduate degrees, their value continues to dip. But the value of a master's continues to rise.
These postgraduate degrees can be challenging. However, you'll earn more money and qualify for more jobs if you choose to pursue one. Don't forget the automatic respect and credibility that goes along with a master's degree, either!
Is A Master's Degree Hard?
So are master's degrees hard? Yes. Master's degrees are a bit harder than most undergraduate studies. However, a postgraduate course of study is the best way to improve your academic career and personal life. You'll find ways to adjust to the increased difficulty as you go.
Try not to be discouraged by any of the above points. Sure, postgraduate study has its challenges. Yet many students believe it is thrilling, both at the intellectual and professional level. Master's degree candidates often develop warm and lasting relationships with their professors and classmates. Of course, postgraduate study is often the only gateway to a lucrative and rewarding career.