Ready to find your ideal master's program?
www.mastersprogramsguide.com is an advertising-supported site. Featured or trusted partner programs and all school search, finder, or match results are for schools that compensate us. This compensation does not influence our school rankings, resource guides, or other editorially-independent information published on this site.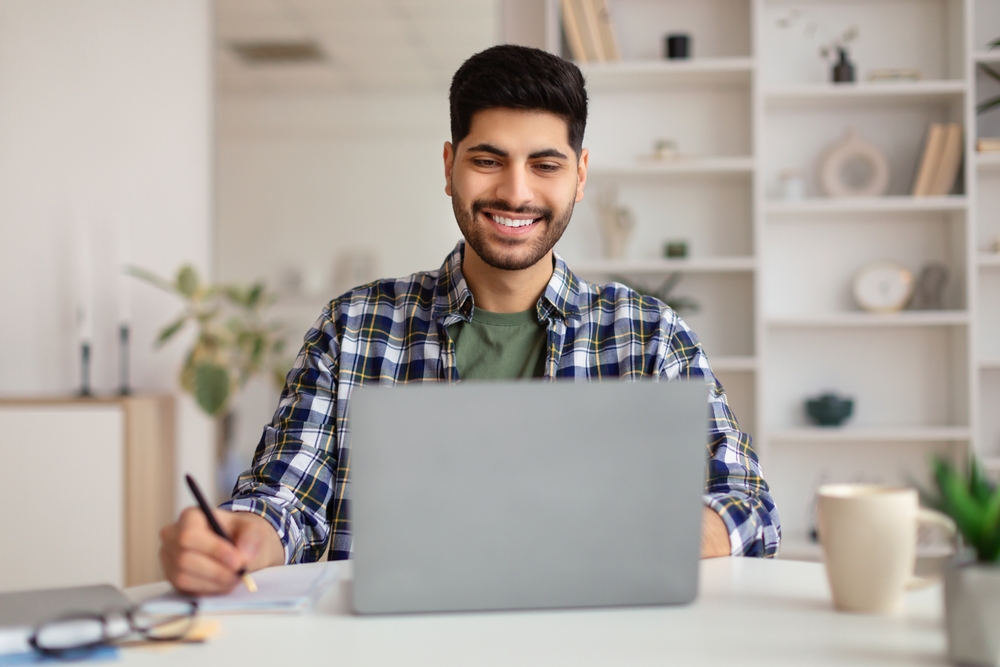 Earning an online MBA degree can be one of the smartest decisions you'll ever make. But how long does it take to get an MBA online?
Research has shown that MBA graduates can expect a 50% or more increase in salary post graduation. It could even be as high as an 81% increase in salary for graduates of a full-time, two-year program!
It can be a bit overwhelming to imagine hitting the books again. That's especially true if you've been out of school for a while. It's even more intimidating if you've just completed your bachelor's degree and can't imagine having to attend one more class.
How long is an MBA degree?
The good news is that many of the best online MBA degree programs offer many different options to meet students' needs. Some programs last less than a year while others can take up to ten. Whatever the case may be, there is definitely a program out there that will fit your schedule.
See Also: Is An Online MBA Worth It?
MBA Degree Length
How long does an online MBA take?
MBA programs vary in length. Answering the question of how long it takes to earn one can be tricky.
Whatever the case may be, completing an MBA program of study, whether on-campus or through the many online programs out there, is a smart choice for your personal and professional life.
There are a few factors that affect the length of your MBA program.
Full Time MBA Program vs. Part Time MBA Program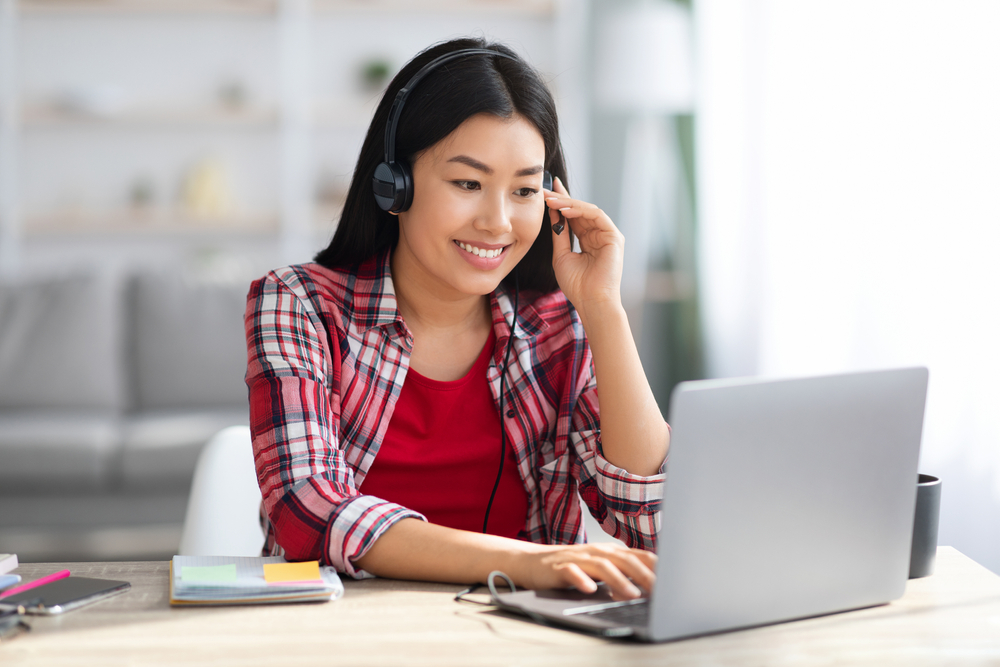 First, consider how long you want to take to complete your degree. Consider family, work, and all other factors. This will help you determine how many credits you can take at once from the business school without feeling overwhelmed.
A 3-credit class generally requires up to 18 hours of coursework per week. Most graduate schools consider anything less than 9 credits per semester to be part time MBA programs. An accelerated MBA program will be one that includes more than 9 courses per semester. You will be able to graduate in a year or less, but you'll have to put in a lot more work to earn an accelerated MBA, too.
On-Campus vs. Online Program
The amount of time for an MBA degree varies based on whether you want to study on-campus or online. Taking courses on a college campus works better for some students. However, these classes tend to meet at fixed times. That's why many working professionals find it easier to get an MBA as online students.
The flexibility offered by online business schools is something that can't be beat. There's no commute and no scheduled meet time. You can get an MBA education even while working full-time.
Standard vs. Fast Track
Even if you don't think you'll be able to take more than 9 credits per semester, you might want to consider an accelerated master's degree. Also known as a fast track program, these don't always require more credit hours of study. However, they might condense semesters into shorter 8-week terms. They might include fewer core course requirements or the ability to start taking classes when you are still an undergraduate as well.
Admissions Requirements
Most MBA programs require the completion of the GMAT (Graduate Management Admission Council) test. This doesn't necessarily add time to how long it takes to get an MBA. However, it does add time before you can even start your degree. This can be significant for people who are interested in completing MBA programs in a hurry!
How Long to Get MBA Online With Dual Degrees
Some full-time MBA programs have other built-in options that you may want to pursue. Are you interested in executive MBA programs? Dual degree programs, like a joint JD/MBA or MPH/MBA? If so, this will add time to your degree completion timeline. However, most MBA students find it well worth the extra effort. There are more career options to choose from when you graduate, after all!
MBA Degree: How Long to Prepare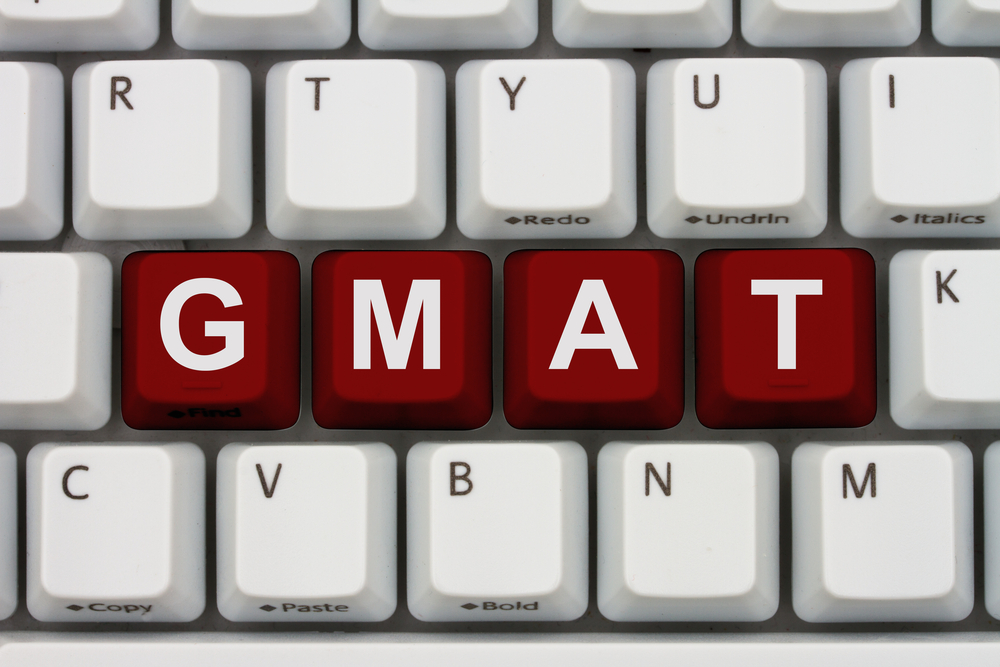 When considering how long to get MBA online, you'll want to consider not just the program length but also how much time it will take you to prepare.
We mentioned earlier that you may have to account for time to take the GMAT. It's important to contact your business school when you apply. They will be able to tell you if the GMAT is a requirement for your degree program. You might qualify for a waiver even if it is. Usually, work experience is necessary for this waiver.
If you're pursuing an online degree, some admissions requirements might be more relaxed. You may not have to do an interview (or it might be completed over Zoom). Most degree programs, including an on-campus program or even an accelerated one year MBA program online, will require the following:
Letters of recommendation
Transcripts
Resume
Personal essay
It can take more than a year to apply for a business education. It takes time to take the prerequisite tests and meet all the requirements. You need to budget for this time even before you are able to attend classes!
Once you are enrolled, many MBA programs will let you come up with your own course of study. Consider which elective courses will help you earn the graduate degree that best advances your career. Also think about which will allow you to study at your own pace.
While a traditional MBA with few electives or work experiences will take less than two years to complete, it may not be ideal. You might be better off choosing a program that provides you with more job opportunities, networking opportunities, and the ability to pursue dual degrees.
What is the Maximum MBA Length of Time?
How long do MBA programs take?
On average, most online MBA degree programs last about two to three years. Many programs use a cohort approach to coursework. This means that a group of students enter the program together and progress through all requirements together.
The classes have a lock-step format. There is a prescribed order of coursework that must be followed. A lot of the programs that use the cohort model will still allow students to break out of the sequential program. This makes it possible to pursue a more relaxed pace of their choosing.
Other schools that do not use the cohort approach have a wider range of expected completion dates. Again, on average, most students finish in approximately two years. With either method, there are programs that allow students five, six, seven–even up to ten years–to complete their online MBA degrees.
The online MBA programs with the longest completion allowances we discovered in our research are:
How Long Does it Take to Earn An MBA Online in an Accelerated Program?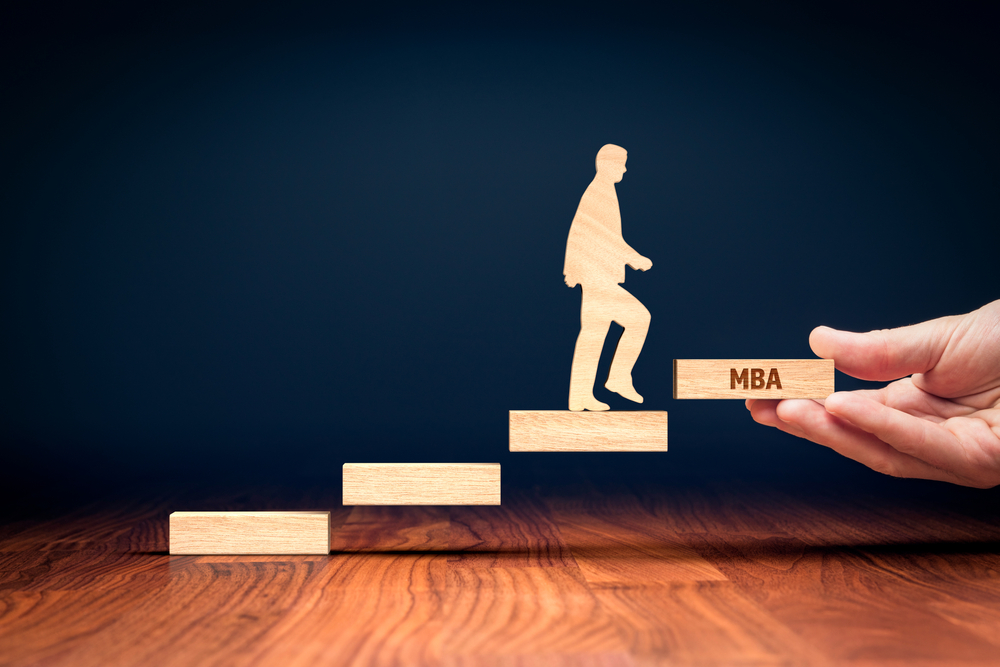 There are plenty of online MBA degree programs that offer accelerated programs.
The average time commitment for many accelerated MBA programs ranges from 18 to 21 months. These programs cater to the professional that wants to get a degree as quickly as possible. Some follow the cohort format, and some do not.
Often these programs are offered to the professional who has a business degree from an accredited undergraduate school. Examples of such schools are:
Is It Worth it to Get an MBA?
How long are MBA programs? The short answer – it depends. "How long is MBA program" is a question that's commonly asked. You need to know how much time you're going to have into this pursuit, and that's fair!
But when considering how long for MBA degrees, know that it's always worth it.
Whether your goal is to get an online MBA degree quickly (in as little as twelve months) or if you want to take your time (up to as long as ten years), there is an online MBA degree program for you.
Check out the best MBA programs online for more information. However, know that regardless of the online MBA you choose, you're sure to benefit from the extra effort. An MBA not only increases your earning potential but will provide you with the professional networks you need to be successful.