Ready to find your ideal master's program?
www.mastersprogramsguide.com is an advertising-supported site. Featured or trusted partner programs and all school search, finder, or match results are for schools that compensate us. This compensation does not influence our school rankings, resource guides, or other editorially-independent information published on this site.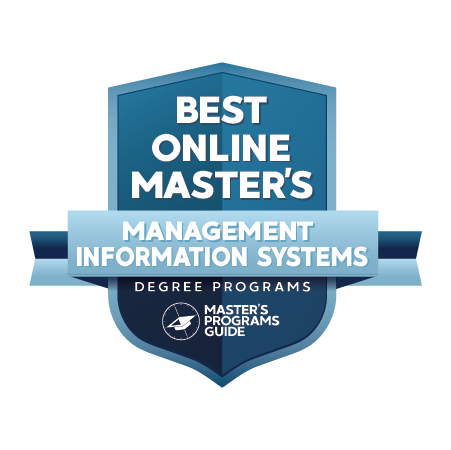 Here's something no one will ever say: The future will be less computerized and less networked. Barring some global catastrophe that returns us to our humble hunter-gatherer roots – hmm, maybe that's not out of the question – our lives, both personal and professional, will only become further entwined with technology. All of that tech has to work together, which basically makes the managers of these information systems all-powerful lords of the realm. Well, not really, but the need for that skill set will only increase. Behold this prophecy from the seers at the Bureau of Labor Statistics: "Demand for computer and information systems managers will grow as firms increasingly expand their business to digital platforms," reads the parchment handed down from the mountaintop. Or, um, the agency's website. It says that, between 2018 and 2028, computer and information systems management is expected to grow at a rate of 11%, more than double the average of 5%, or what the BLS classifies as "much faster than average." There were 414,400 of these jobs in 2018, with the BLS expecting 46,800 more by 2028. Add them together, and that's roughly the population equivalent of Des Moines, IA. 
With so much demand out there, universities have incorporated management information systems (MIS) into their undergraduate and graduate degree programs. Befitting an industry that relies on complicated technical networks, many of them offer this coursework online. There are a wealth of graduate options, because so much interest in MIS comes from people who are already out in the workforce and looking to further their careers with an advanced degree. Some of them may have studied information technology as an undergrad, but others may have simply ended up in the field and now need more formal training to advance. All of the programs on this list are tailored to part-time students, and many have minimal prerequisites for admission. That said, admission requirements and curricula can vary significantly. Finding the right program to suit your needs and professional goals requires a good amount of research, so plan to spend some time seeing what's out there. Because these programs are generally geared toward working professionals, they're designed to be flexible and accommodate students' interests. Schools expect students to tailor their study plans to their needs, and in many cases, programs don't even require students to take courses in a certain order. When a degree program is online, madness reigns! Well, madness that meets credit hour thresholds and fulfills carefully planned career-advancement goals. So, get ready to talk servers, analytics, project management, cybersecurity, organizational theory, and more, because management information systems covers a bunch of worlds. Surely one of them will feel right to you.
See Also: 10 Best Master's in Industrial Engineering
COMMON APPLICATION AND ADMISSION QUESTIONS
Admission requirements vary because universities place their management information systems programs in different colleges. At the University of Illinois (No. 3 on our list), it's part of the School of Information Sciences. At Arizona State (No. 4), it's in the School of Business. National University (No. 8) places MIS in the College of Professional Studies, while the University of Arizona (No. 9) includes it with its College of Management. You get the idea. MIS is slippery to classify. Only a few on our top 10 require the GRE or GMAT for admission, and even among them, there's a spectrum, from requiring a certain score to simply taking the test(s). Some schools require a bachelor's degree in a field related to MIS – like computer science or information technology – and others simply require a bachelor's degree from any accredited university. (Finally that BA in Philosophy pays off!) That said, even the schools that play loosey-goosey with prerequisites may require some students to take foundational coursework, usually for no credit toward the master's degree, to get up to speed. Several of the universities on our list also suggest that prospective students be familiar with spreadsheet software and coding languages. No university requires bingeing all seasons of The IT Crowd prior to beginning a master's program, but it couldn't hurt.
Because universities' MIS programs fall under different departments, their curricula vary as well. Three of the schools on our list offer MIS as a specialization of a master's degree in something else – Information Technology or Business Administration, for example – so their core coursework likely goes beyond a focus on MIS. Several other schools offer a master's in management information systems, and then drill down further into specialties within the topic, such as business intelligence and analytics, cybersecurity, or business administration. Some don't offer specializations at all; it's up to students to choose the courses that reflect their interests and needs. That's another key part of graduate-level coursework in management information systems. All of these programs are tailored to working professionals, and as such, they come with built-in flexibility that not only allows, but encourages, students to make the programs their own. Some schools keep the list of required courses to a minimum, so students can focus on their area of interest, but all of them offer some amount of variation in their curriculum to fit the needs of the students and the industry at large. The amount of variation can differ significantly by school, so that's another key factor to research when looking into MIS programs. Many of the programs on our list offer rolling admission, meaning a student can apply at any point in the year, and several offer starting numerous points for their master's program throughout the year – or in the case of National University (No. 8), every month. Others are less flexible, only accepting applications at certain times and offering classes that begin at the traditional starting points of fall, spring, and summer. All of these programs may be completed online, though some schools offer "hybrid" programs that allow online students to attend some classes in person, often at a variety of locations. National University, for instance, has campuses all over California and Nevada. Embry-Riddle (No. 7) has 135 locations around the world. Again, because these programs are geared toward continuing education for adults, flexibility is key. Several of the universities on this list were founded as continuing education schools, so adult students are their sole focus. That means they not only understand that students have demanding lives outside of the classroom, they also work around those responsibilities to make getting an advanced degree fit in with everything else.
WHAT ABOUT FINANCIAL AID & SCHOLARSHIPS?
Just like the future, which will never become less computerized, college won't get any cheaper. The good news is that online education costs less than attending classes in person, and some universities – like Florida State (No. 1) and Wilmington University (No. 10) – don't charge online out-of-state students more than in-state ones. We calculate the cost of each program per semester, taking the listed tuition as a base and factoring in financial aid. The median price for the top 10 schools is $13,773, and most of the programs are fairly close to that. Still, costs can vary significantly; a staggering $22,000 separates the most expensive school on this list from the least expensive one. 
The average cost for schools on our list is $15,881, a significant amount of money, even if you're already in the workforce. If that's the case, the first place to look for financial aid is your employer. Many companies will pay, or help pay, for continuing education if the classes are directly related to employees' jobs, because it obviously benefits the company to have skilled employees. Arizona State, for example, is partnered with Starbucks for the Starbucks College Achievement Plan. It offers full tuition reimbursement for courses taken at the university. Veterans also have a lot of options for financial assistance, from the Post-9/11 GI Bill to special programs at universities. If the school was, say, founded by a veteran – like National University – there are even more possibilities. 
For veterans and everyone else, there's the usual patchwork of grants, scholarships, and student loans that can cover much of the expense. One thing online students won't find, however, is much in the way of teaching assistantships or work-study programs, because they're not completing their coursework on campus. Assistantships, in particular, tend to be highly competitive, so perhaps the silver lining is that it they won't cause stress if they're not really an option? Scholarships for graduate programs are less common than their undergraduate counterparts, and they tend to be based on merit (like academic performance). Grants are usually based on financial need; one easy way to find out if you qualify is by filling out an online application for Federal Student Aid. Scholarships.com suggests looking into career-specific scholarships, such as ones from companies or organizations related to information systems for students studying in the field. Embry-Riddle Aeronautical College breaks down the options on its financial assistance page, from state programs to worldwide scholarship opportunities to university scholarships (money donated to the school to help students pay for their education) and external scholarships. As the school smartly puts it, students aren't limited to the options listed on the website, "so apply for all you feel you are eligible for." Like Embry-Riddle, every school offers some kind of financial aid resources, from general information on student loans to links to scholarships available at the school – Arizona State lists half a dozen on its website. After scholarships and grants, there are regular old student loans, which have faced increased scrutiny in recent years. Check out the Department of Education's Federal Student Aid site for an easy overview on how loans work. If all of this feels overwhelming, a good place to start is a school's financial aid office, which can usually come up with a plan to help you cover your school-related expenses.
HOW MUCH CAN I MAKE WITH A MASTER'S IN MANAGEMENT INFORMATION SYSTEMS? 
Looking at the Bureau of Labor Statistics stats for computer and information systems managers, the question is, why hasn't the equivalent population of Manhattan, not Des Moines, gone into this field? Beyond the industry's growth rate, which is double the national average, the median salary in 2018 was $142,530, or $68.53 per hour. In May 2018, the median annual wage for everyone in the United States was $38,640, a difference of more than $100,000. That $142K number is the national median; on the local level, in states like New York, California, New Jersey, Virginia, and Delaware, the average wage ranges from $169,720 to $190,310! The bottom line: Management information systems has serious earning potential, and not just in high-population states. Looking at maps provided by the BLS, MIS jobs are also fairly diffuse across the U.S. While they're naturally concentrated in metropolitan areas, they aren't limited to big cities. Hartford, CT, is just behind San Francisco, when it comes to the highest concentration of information systems managers. In some cases, they're not in cities at all: Kansas, southwest Montana, and southeast Iowa take the top spots for nonmetropolitan areas, and the salaries are still good: Montana's median household income in 2017 was $53,386, but the 280 information systems managers living in the southwestern part of the state earned an average of $104,750. In New Hampshire, the average household income is $73,381, but the 260 MIS folks there earn an average of $129,870. Those numbers are hard to beat, and in case anyone needs further enticement to pursue an advanced degree in management information systems, the BLS is happy to oblige: Noting that candidates usually need a bachelor's degree in computer science and related work experience to land an MIS job, it adds, "Many computer and information systems managers also have a graduate degree." Ask yourself, is the government saying a master's in management information systems means a six-figure salary? The BLS surely wouldn't put it that way, but when it comes to justifying the expense of an advanced degree, MIS certainly makes a good case for itself. The important caveat to all of this, of course, is that MIS comprises a sizeable swath of specializations and jobs. These numbers are medians and averages for all of them taken together, so actual salaries for specific jobs could vary considerably. 
The University of Illinois lists a smattering of potential "niches" for someone with a master's in MIS: data scientist, user experience researcher, digital content manager, cybersecurity analyst, senior digital product manager, taxonomist/ontologist, and others. Many of the schools in our top 10 offer specializations within MIS that go beyond that list. Because it's a growing field, expect more job titles to emerge in the coming years, as more and more work falls under the MIS umbrella.
Check out our ranking of the best online master's programs in management information systems! 
MASTER OF SCIENCE IN MANAGEMENT INFORMATION SYSTEMS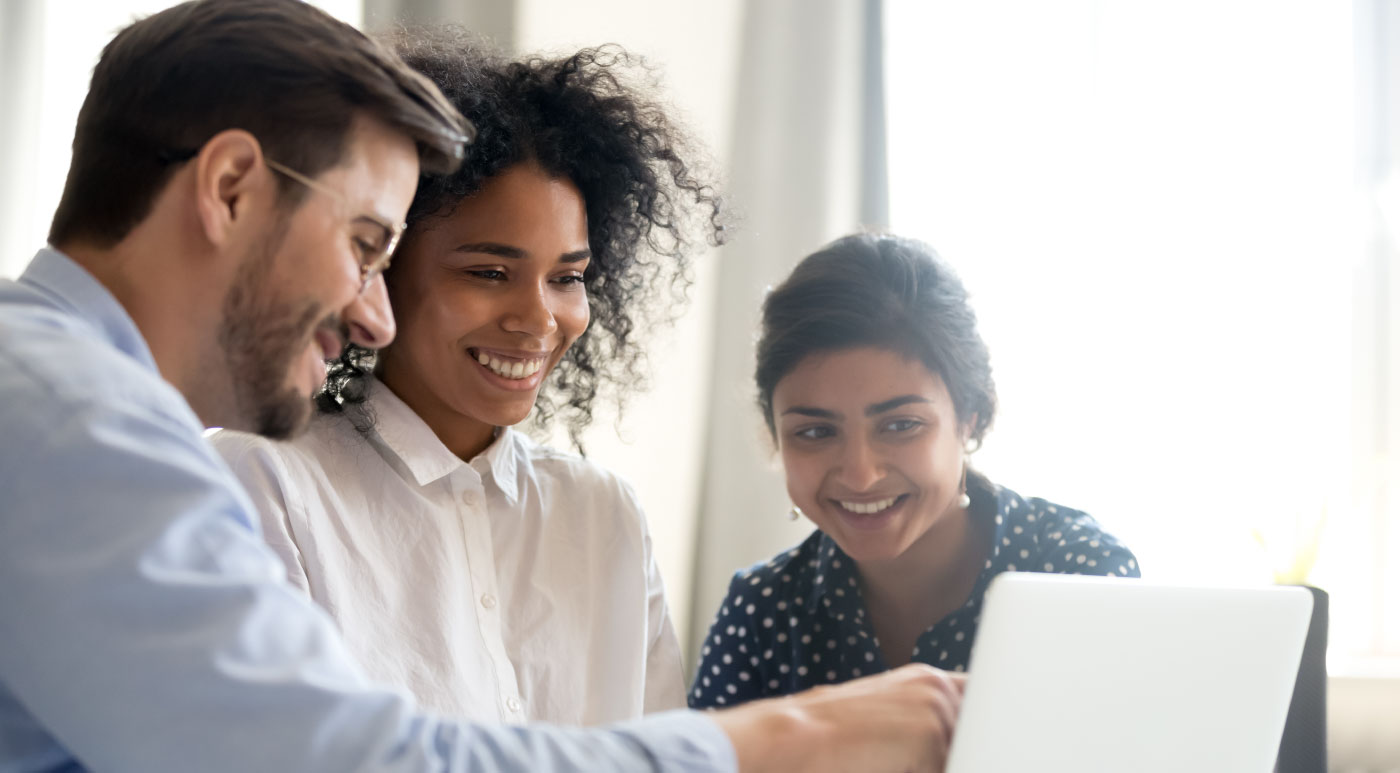 Florida State took the No. 12 spot in U.S. News & World Report's list of the best online graduate business programs (excluding MBAs), earning nearly perfect marks for the credentials of its faculty. Its information systems faculty boasts 16 members, many of whom come from strong research and professional backgrounds, including one who also serves as Head Brewer at Momo's Pizza Brewpub in Tallahassee. (Okay, that's an intangible, but still.) 
Designed by IT and MIS professionals, Florida State's management information systems master's program connects the worlds of tech and management, aiming to bolster students' management, technical, and analytical skills. The program consists of 11 classes, taken two at a time, and lasts 24 months. Describing admission as "highly competitive," Florida State requires prospective students to have two years of technology-related work experience (i.e., using specialized technology like ERP or analytical systems, or managing "technologies to achieve strategic goals"), or an undergraduate degree in information technology, computer science, or a similar field and two years of general work experience. Students should also have at least a basic understanding of "programming languages, database concepts, and software analysis and design." Beyond that, the school makes admission decisions based on prior academic performance, work experience, GMAT/GRE scores, and letters of recommendation. Don't want to take the test? "Outstanding" prospective students can submit a GMAT/GRE waiver request if they meet specific criteria, such as certain GPA thresholds, have at least eight years of management experience, hold another advanced degree, have passed the CPA/PE exam, or meet certain LSAT and GPA standards. Everyone else? Plan to take the GMAT, which is the school's preference (instead of the GRE). 
As previously mentioned, students should plan to take two courses per semester, a mix of core courses and electives. A total of 33 credit hours are required to graduate, 21 from the core curriculum and 12 from electives. The Florida State website breaks down a plan for tracks starting in the fall, spring, and summer to show how the schedule works. For instance, the fall plan begins with courses such as Management of Information Technology and Knowledge Management, then moves into Business Intelligence and an elective such as Organizational Behavior in the spring. The summer is spent with two more electives, maybe Fundamentals of Risk and Insurance? Or how about Customer Relationship Management? (May we suggest a related graduate seminar called "Customers: Are They Always Right?") 
At $13,318, the Florida State master's program lies just below the median price for this list, and under the average price of $15,881. Everyone pays the same price for courses, regardless of location, but Florida residents save money on the fees for each credit hour ($30.18 instead of the out-of-state cost of $60.24). Floridian or not, the program gets top marks from students: The MS – MIS brochure boasts that 100% of recent graduates would recommend the program to a friend or colleague. 
MASTER OF SCIENCE IN MANAGEMENT INFORMATION SYSTEMS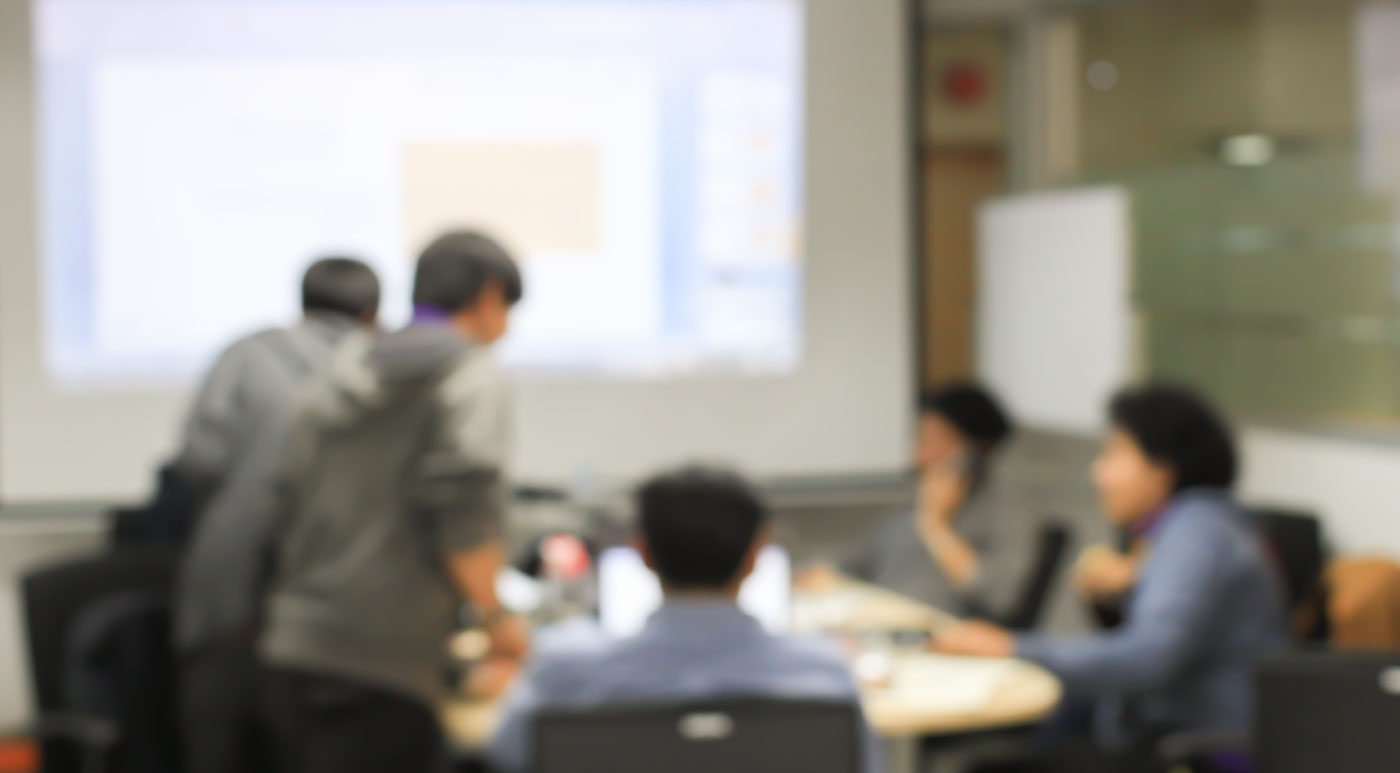 Oklahoma State University's master's of management information systems program was founded back in 1998, when people accessed the internet via dial-up modems, wireless anything didn't exist, and network systems had simpler setups. (Even more impressive: OSU's MBA program was available online in 1992, when most people didn't know what "online" meant.) Those days are long gone, obviously, but OSU's program has shifted, as needed, with the times. In fact, the school recently announced the merger of its MS in Data Science option with its MS in Business Analytics, reflecting how business needs have changed. That doesn't directly affect the MS in Management Information Systems program, but because both are part of OSU's Spears School of Business, the merger reflects OSU's dedication to staying on top of the shifting needs of the industry. 
Unlike a lot of master's programs, OSU's doesn't require prospective students to hold a degree in business or have work experience in the field, though that doesn't mean anyone can just roll up to OSU and say, "Hey, MIS sounds fun. Sign me up!" First, the MIS program admits students only for the fall semester. Second, the master's program requires the usual battery of GRE/GMAT scores (above the 51st percentile in each test area, and no waivers are given), letters of recommendation, a statement of purpose, and a resume. OSU's Corporate Program – the online degree track – is designed to be flexible for professionals looking to enhance their skill set. 
All of the master's program classes are available online, as are the majority of electives. To earn an MS in MIS, students must complete 33-34 credit hours, depending on whether they're enrolled full- or part-time. This being an online program, we'll focus on part-time, which requires 21 hours of core classes plus 12 hours of electives tailored to the student's interests and professional goals. There are eight required courses: MIS in Business; Advanced Data Base Management; Advanced Systems Analysis & Design; Programming for Analytics; Statistics for Data Science; Descriptive Analytics and Visualization; Professional Development for Information Technologists (not required for part-time students); and Practicum in Business Information Systems, which is an internship credit. Completing an internship may be tough for part-time or online students, so the program notes that those who are unable to take on an internship will need to take another course to satisfy that requirement. 
The electives have a broader focus, with titles like Enterprise Resource Planning, Internet-based App Development, Big Data Analytics Technologies, and Project Management. Courses are only available at certain times during the school year – with the most offered, unsurprisingly, in the fall – and the program's website breaks down how the courses work across fall, spring, and summer. 
The program costs $15,009, about $800 below the average for everything on this list, but what helps set OSU apart is the support system it offers grad students: The Management Information Systems Graduate Association "focuses to connect the current and prospective graduate students with the alumni," bridging the gap between academia and the people who have moved on from it. The program also hosts networking events, including out-of-state ones for students and alumni who live elsewhere. Beyond that, the Graduate Programs Office offers career-placement services to help students find a job or internship and improve their resume and interview skills. 
MASTER OF SCIENCE IN INFORMATION MANAGEMENT

The dean of the University of Illinois' School of Information Sciences describes the MS in Information Management in simple but lofty terms: "a degree for the 21st century." The dean, Allen Renear, notes in a video for UIUC's program that "digital data, digital tools have just made new worlds possible." Some are so new they don't even have names yet, notes UIUC Professor Michael Twidale. "There are actual named professions" in the world of information management, as well as "a whole load of professions being developed," he says. The school's approach emphasizes "the intersection of people, information, and technology," per its website, and offers two specializations in its MS IM program: data science and analytics, and knowledge management and information consulting. 
In the data science and analytics track, the program teaches theoretical and technical understanding of data in society and within organizations, according to its description, for jobs like digital technical analyst, data analyst, technology development, and those Twidale mentioned that don't even have names yet. Courses in this track include Network Analysis, Theory and Practice of Data Cleaning, Data Visualization, and Text Mining. 
In the knowledge management and information consulting track, students learn to analyze and represent information, then customize and use the systems that manage critical organization information. Jobs in this field include business intelligence analysis, change management coordinator, market intelligence analyst, and others. Courses include Metadata in Theory and Practice, Data Warehousing and Business Intelligence, and Use and Users of Information. Like many similar programs, UIUC emphasizes flexibility, with only three required courses – Information Modeling; Data, Statistical Models and Information; Sociotechnical Information Systems; and a programming course, if needed. 
Students need only a bachelor's degree with a 3.0 GPA for admission – no GRE or GMAT is necessary unless their GPA fell below 3.0. They don't even need a mathematics or programming background, though the school recommends that prospective students brush up on their stat knowledge with some basic coursework. Students who don't know any programming languages will need to take an additional class, Foundations of Information Processing. One important note: The online program for a master's in information management won't be available at the university again until the fall of 2021, but the school keeps expectations high. Professor Twidale notes the school's online program is as "high quality, high touch" as being right there in the classroom with him, and the University of Illinois ranks No. 16 for Best Online Graduate Education programs, according to U.S. News & World Report. The university also has a full-time Career Services staff just for its "iSchool," as the online institution is known. It offers help with internships, summer work, interview preparation, and job hunting and hosts workshops and seminars throughout the school year. 
At $15,829, UIUC's program is right about average for cost on this list, though that could change between now and when it returns in 2021. The need for this kind of work likely won't slow down in the meantime. As Professor Twidale puts it in the video, "Big data needs a big picture."
MASTER OF SCIENCE IN INFORMATION TECHNOLOGY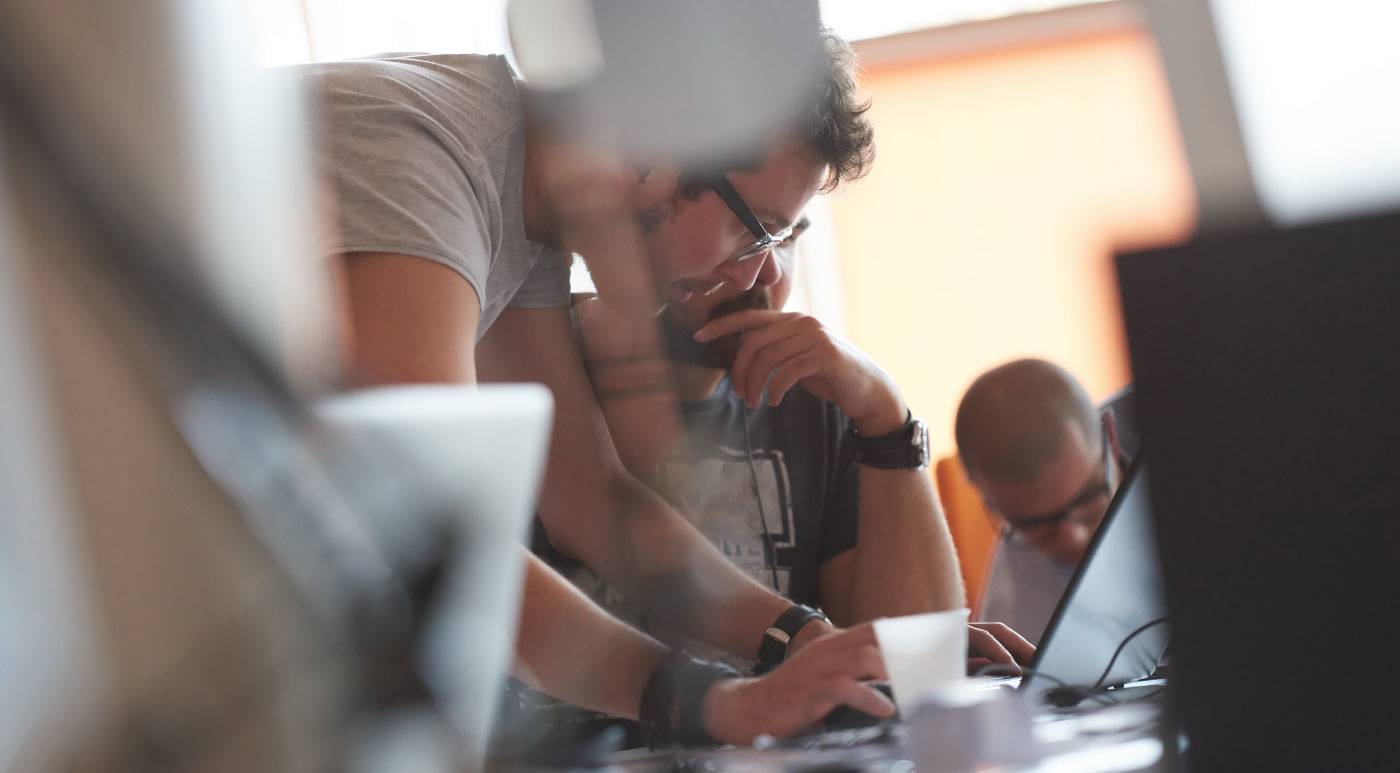 While Arizona State University offers a master's in information management through its W. P. Carey School of Business in Tempe, AZ, its web program, ASU Online, is a little different. First, it's offered through ASU's Ira A. Fulton School of Engineering, and students earn a Master of Science in Information Technology, with a focus on Information Systems Management and Systems Development. To put it in simpler terms: Online students earn a master's in information technology, not information management. How much of a difference does that make? That's hard to say, because the coursework for in-person and online degrees isn't readily available. However, we can say that the online MS requires 30 credit hours and a portfolio, with 12 credit hours of required courses (such as Principles of Computer and Information Technology and Advanced Information Systems Security), along with 15 to 18 credit hours in "focus area electives." This is where students study Information Systems Management and Systems Development, with courses like the existential-sounding Managing the Cloud (can clouds, like, be managed, bro?), Analyzing Big Data, and Application Web Frameworks. ASU offers one other focus area for electives, in Computer Architecture and Information Security. That's a total of 10 classes, which last 15 weeks each. Every track ends with a "culminating experience" requiring a portfolio and applied project. 
Unlike other programs on this list that have few prerequisites, ASU hopefuls need to come correct: They must hold a bachelor's or master's degree in information technology, computer science, applied computing, engineering, "or a closely related field." A minimum 3.0 GPA is required in the last 60 hours of undergraduate coursework, and applicants must take the GRE (no minimum score is listed). Applicants who have worked for five years in IT may request a GRE waiver. 
These standards have earned ASU the No. 9 spot on U.S. News & World Report's list of the Best Online Graduate Engineering Programs – tied with Oregon State University, which doesn't offer a graduate information management degree. ASU also notes its No. 5 ranking for "producing the best qualified candidates." (It doesn't say where it earned that ranking, but it sounds good at least.) We say that it ranks No. 4 on our list for lowest cost, with its online program netting out at $13,731 per semester, right around the median price of our top 10 schools. Among the career opportunities for an MS in information technology listed on ASU Online's site are: big data specialist, information systems modeling, database architect, and more. Drill down a bit into the world of information systems management, and a bevy of other potential positions open up. This being an emerging field, the job titles are still being worked out, but the opportunity remains. 
MASTER OF MANAGEMENT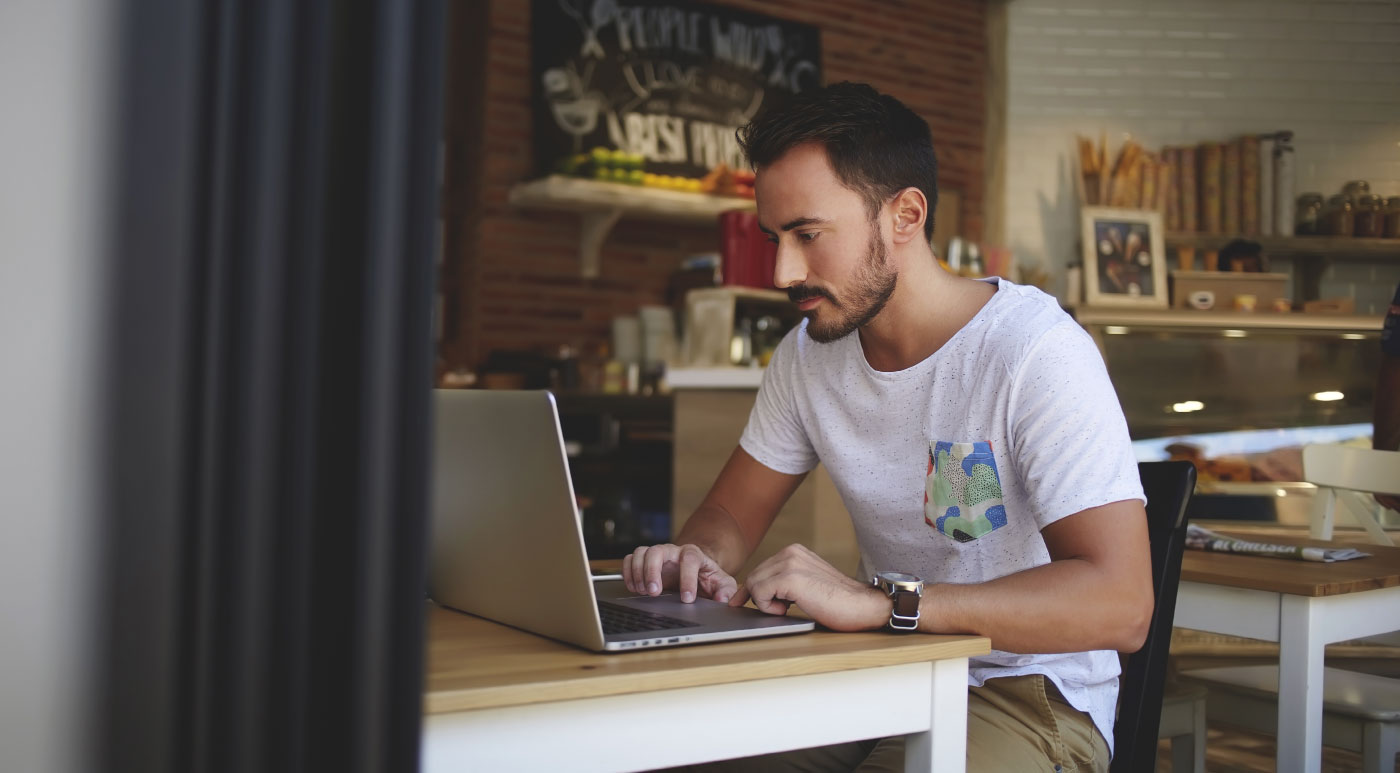 The University of Maryland, University College doesn't offer a specific master's in management information systems, but rather treats the field as a specialization in its MS in Management. Officially, it offers a master's in management with information systems and services specialization. The school builds its curriculum using case studies of real-world examples, so it emphasizes practical knowledge as students learn about "the interaction of technology, organizational behavior, strategic planning, project management, and systems analysis methods used to support an organization through its information systems." What does that mean, exactly? UMUC offers some specifics. Students will be able to make IT decisions using statistics and financial info, manage intercultural environments, and develop databases – that kind of thing. Maybe that emphasis on practicality is why the school doesn't require the GMAT or GRE for graduate admissions. In fact, its admissions requirements are undeniably chill: Prospective students need a bachelor's degree from an accredited university or college… and that's about it. That said, UMUC recommends some remedial courses if students lack recent experience. For example, if they don't have experience with statistics, they'll want to check out the Introduction to Research Methods class. If they don't have a finance/accounting background, then sign up for  Introduction to Accounting & Financial Management. Anyone looking to improve their writing can try Effective Graduate Writing. None of these courses offer credit toward the master's degree, but they may make the process easier for students who need a refresher or extra help. 
UMUC's no-stress approach informs just about every aspect of its online master's program. The school offers rolling admission and frequent session start dates, so prospective students don't have to wait until a particular time to get started. There are no textbooks, only no-cost digital materials like electronic textbooks, software, UMUC library resources, and the like, all of which can be accessed from any device. Students don't need to be online at certain times to do their coursework; while most courses have weekly/biweekly deadlines for assignments, students log in whenever it's easiest for them. While that may sound like a solitary road to a master's degree, UMUC tries to keep students connected through online discussions, group projects, and other opportunities to interact with classmates and professors. To see how the virtual classroom and studying remotely work – which UMUC calls LEO, short for Learning Experience Online – check out this video introduction UMUC has assembled, which shows each step of the process. 
Once in the program, students complete 36 credits for a master's in management (up to six of which can be transfer credits). Core courses include Organizational Theory and Behavior, Financial Decision Making for Managers, and Statistics for Managerial Decision Making. The program's website offers a robust breakdown of the course load, with recommendations for tailoring the degree to students' interests. Don't want to take Organizational Theory and Behavior? Then substitute Intercultural Communications and Leadership. The information systems and services specialization offers seven courses, such as Information Systems Management and Integration and Information Technology, the CIO, and Organizational Transformation, but graduate students must take Information Systems for Managers before embarking on any of the others. Finishing it all off is a capstone course called – wait for it – Strategic Management Capstone, though students most complete all their core requirements and 24 credits before they have that option. 
The program costs $13,672, just under the median price for the schools on this list. As low-stress as UMUC aims to make its program, the school does have some rules: Students must maintain a 3.0 GPA and finish within five consecutive years to earn their master's degree. 
MASTER OF SCIENCE IN MANAGEMENT INFORMATION SYSTEMS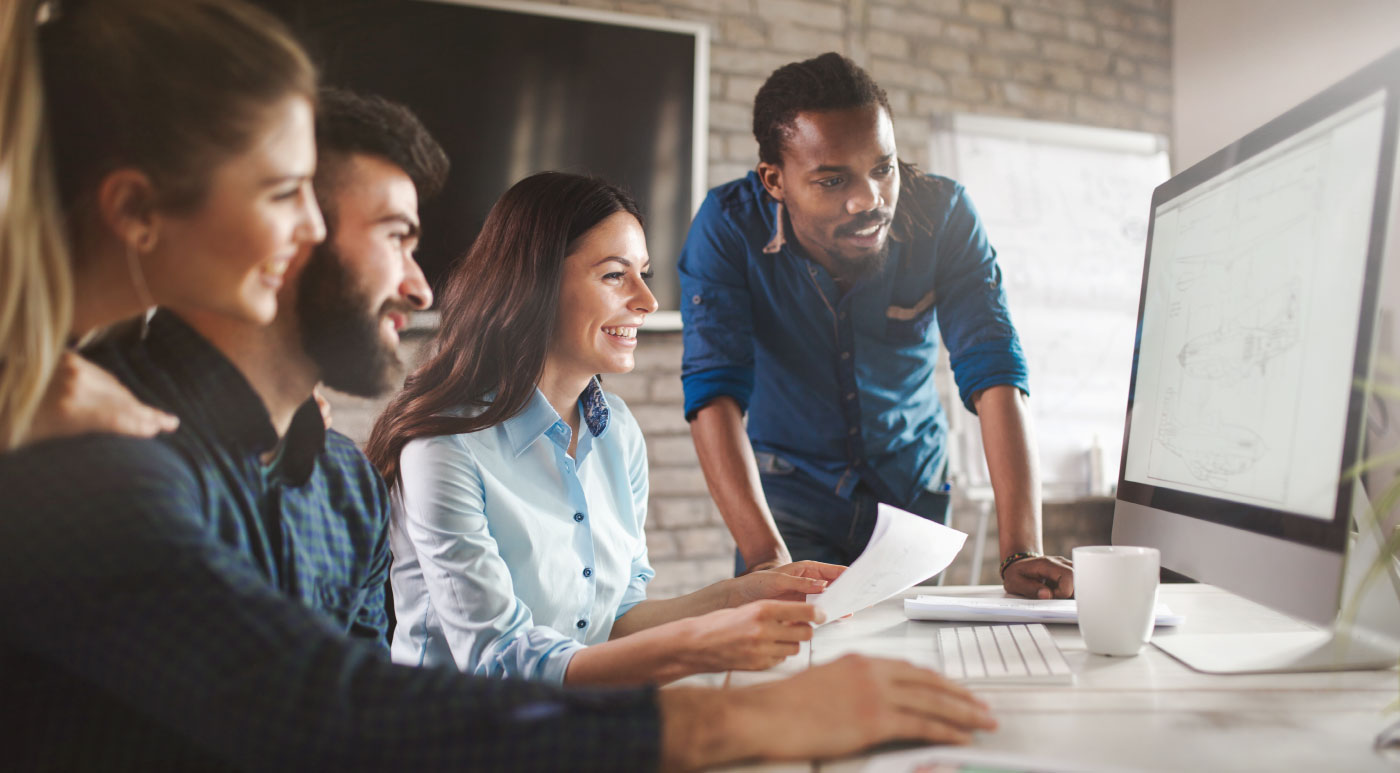 Florida's Embry-Riddle Aeronautical University was founded in 1926 to train pilots, and in the nearly 100 years since, it has become one of the foremost aviation and aerospace schools in the United States (and counts John F. Kennedy among those who trained there). So, what does a 100-year-old flight school know about studying management information systems online? Well, a lot, it turns out. Aeronautics and aviation have come to rely on increasingly complex information systems, so a school that specializes in those fields would be a natural place to study MIS. The program is based on what Embry-Riddle calls "the system-of-systems perspective," which trains future leaders and managers to adopt an enterprise perspective to meet their organization's needs. 
The school's MSMIS program offers two specializations: information technology management and business intelligence and analytics (which also earns a certificate in analytics from SAS). Embry-Riddle notes that creating "world-class research" is a fundamental aspect of its program. In practice, that means the curriculum uses research methods from the U.S. and around the globe to teach students how to perform new research while understanding how to use existing knowledge. To bolster the field of management information systems altogether, Embry-Riddle shares its research with the Association for Information Systems, the industry's primary membership organization. 
The degree requires 30 credits, with seven required courses and a capstone project. It can be completed full- or part-time, and students are strongly encouraged to have a Windows-based computer or a PC emulator. (Students can thank Embry-Riddle's partnership with Microsoft for that.) The program kicks off with the core courses Business Systems: Managing the IS Enterprise and Information Systems Project Management; then, students work their way through the other five required courses and nine remaining credit hours of specialization work. 
The Business Intelligence and Analytics Specialization (which comes with the SAS certificate), offers exactly three courses: Business Analytics, Social Network, and Web Analytics; Data Mining for Business Analytics; and Applied Business Intelligence and Analytics. 
Students pursuing the Information Technology Management specialization may choose from six options, with courses like Information Risk Management and Data Warehousing and Information Quality. 
Either track to the MS in MIS will cost $32,329 per academic year, making it the most expensive program on this list by far. Embry-Riddle's website notes that its online learning program has been ranked No. 1 by College Choice (which, in turn, bases its ranking on data from the National Center for Educational Studies and U.S. News & World Report). Speaking of U.S. News, Embry-Riddle's online program ranked on six different lists, taking the top spot for Best Online Bachelor's Programs. An impressive 15,752 students are enrolled in the school's online program, which means a lot of people consider the hefty price tag worth it. 
MASTER OF SCIENCE IN MANAGEMENT OF INFORMATION SYSTEMS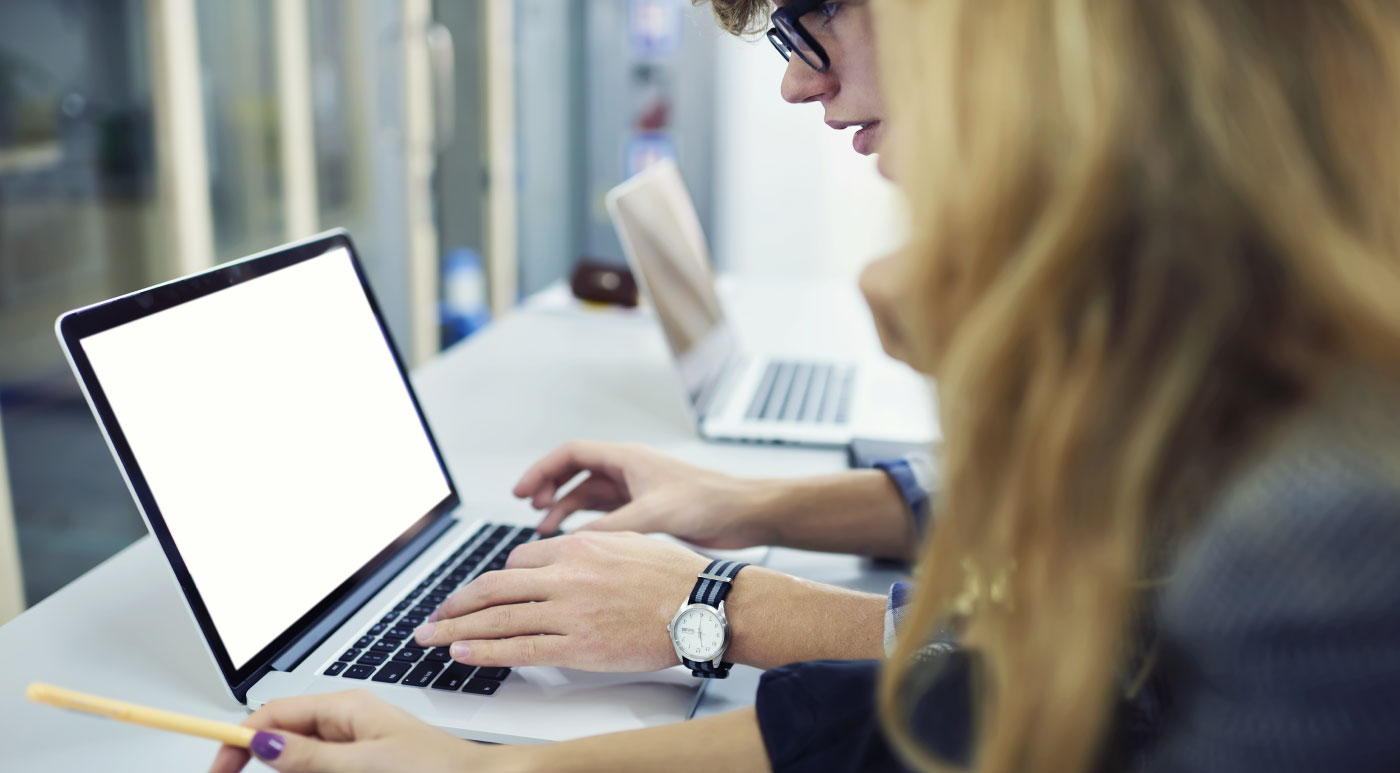 Since its founding in 1966, Bellevue University has focused on adult education, and that mission continues: As of 2017, 76% of its student body is over the age of 25, and 57% attend part-time. Although the campus lies just outside of Omaha, in Bellevue, NE, a majority of its students don't spend time there – 78% of undergrads and 83% of graduate students are only enrolled in "distance learning," as the National Center for Education Statistics calls it, so students earning a master's in management of information systems online at Bellevue shouldn't feel alone – they have a lot of company. 
As a private, nonprofit university with a continuing education mission in its DNA, Bellevue maintains a low barrier to entry for its master's program: Prospective students need only a bachelor's or master's degree and a 2.5 GPA in their last 60 hours of coursework. The admissions page doesn't even mention the GRE or GMAT. If students can't fulfill those requirements, they may still earn "conditional admission" from the graduate admissions director, but only in special circumstances. At a net cost of $9,635 per semester – the cheapest on this list by nearly $4,000 – Bellevue really isn't trying to keep people out of its program. 
Per Bellevue's website, the Master of Science in MIS degree focuses on "strategic information system technologies," which will allow students to manage info systems' infrastructures, evaluate current/emerging technologies, create strategies that sync technology with an organization's business goals, and optimize project management processes and policies. Bellevue modeled parts of its curriculum on the Association for Computing Machinery's best practices for information security management and technology. Although the degree is an MS in MIS,  students further specialize by choosing one of five concentrations: business administration, business analytics, cybersecurity, information security management, or information technology project management. (That last one is accredited by the Global Accreditation Center for Project Management.) 
Regardless of the specialization, the master's program requires 36 credit hours, with nine core courses (such as Enterprise Architecture and Development, IT Strategy and Policy, and IT Infrastructure), and between three and five courses per concentration. The Cybersecurity concentration may win for most intriguing-sounding courses, such as Information Warfare (probably the most timely course on this whole list), Ethical Hacking and Response, and the simple-yet-still-cool Computer Forensics, though we're sure Business Performance Management (for the Business Administration concentration) and Physical, Operations, and Personnel Security (for Information Security Management) are cool, too. No matter the subject, all of Bellevue's curricula come from what it calls its "Real Mastery approach," which "helps students not only learn, but master the knowledge and skills employers expect." The idea is that students take what they've learned and apply it to real-world situations, giving them the confidence they need to showcase their talents on the job. Practicality informs everything Bellevue does, from its relative ease of entry to its cost and what students can expect to learn there. Serious question: Can we audit the Information Warfare class? That just sounds awesome.
MASTER OF SCIENCE IN MANAGEMENT INFORMATION SYSTEMS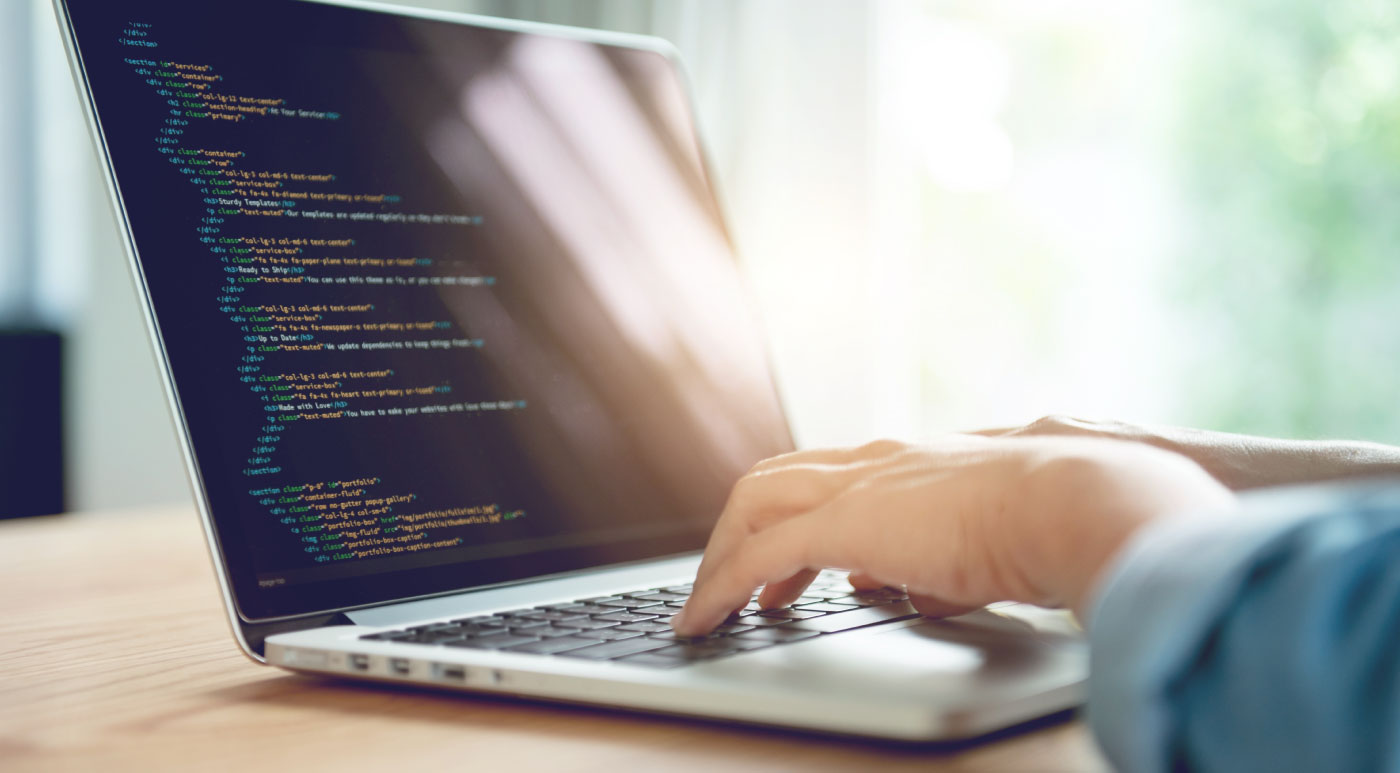 Like Bellevue University above, the nonprofit National University was founded for continuing adult education, with low a barrier to entry and extra attention given to active duty military and veterans. (The school's founder, David Chigos, was a retired Navy captain when he opened the school in San Diego in 1971.) For veterans, there's the NU Veteran Center, established to help ease them back into civilian life; a military tuition discount; and the school accepts the Post-9/11 GI Bill, which covers almost all expenses. Other students can expect to pay $15,480. For all students, National's Master of Science in Management Information Systems aims to develop skills in project management, software design, database management, cybersecurity administration, problem solving, collaboration, and critical thinking, per its website. It also offers a list of "program learning outcomes" for the specific sorts of tasks graduates will be able to tackle, such as administering wired and wireless networks and integrating local and remote servers, computers, and databases to maintain security and confidentiality. All of that comes from a curriculum designed as "a set of interrelated building blocks," per the university, consisting of "foundations, core, integration, and career tracks." 
Like many institutions geared toward adult education, practicality reigns supreme here, with everything students study in the program having real-world implications. While National University aims to make it as easy as possible for students to study there – there are no GMAT or GRE requirements – its MS in MIS program does require a bachelor's degree in information systems, information technology, computer science, software engineering, or business. Prospective students whose undergraduate degree is in another field may still be admitted, with the approval of the academic program director, but they still need to demonstrate some experience in business and technology. The program itself requires 54 quarter units of coursework, or 10 courses and a two-part capstone project (which counts as two courses and nine quarter credits). The quarter program is likely the result of the school's 4-week class approach, which allows students to focus on one subject, one month at a time, though accelerated classes are available. 
In general, classes are available all the time; with rolling admissions and new courses starting every month, new students don't have to wait long to begin working with this straightforward-sounding curriculum. This being a school founded by a military man, students shouldn't expect much in the way of evocative course names: Information Systems Strategies, Network Services & Protocols, Management and Security, Systems Analysis and Design, etc. At least Human-Computer Interaction has a whiff of sci-fi intrigue. (We're undoubtedly reading too much into that.) All of them can be taken entirely online, or at National University in San Diego, though the school also has other campuses around California and Nevada. 
MASTER OF SCIENCE IN MANAGEMENT INFORMATION SYSTEMS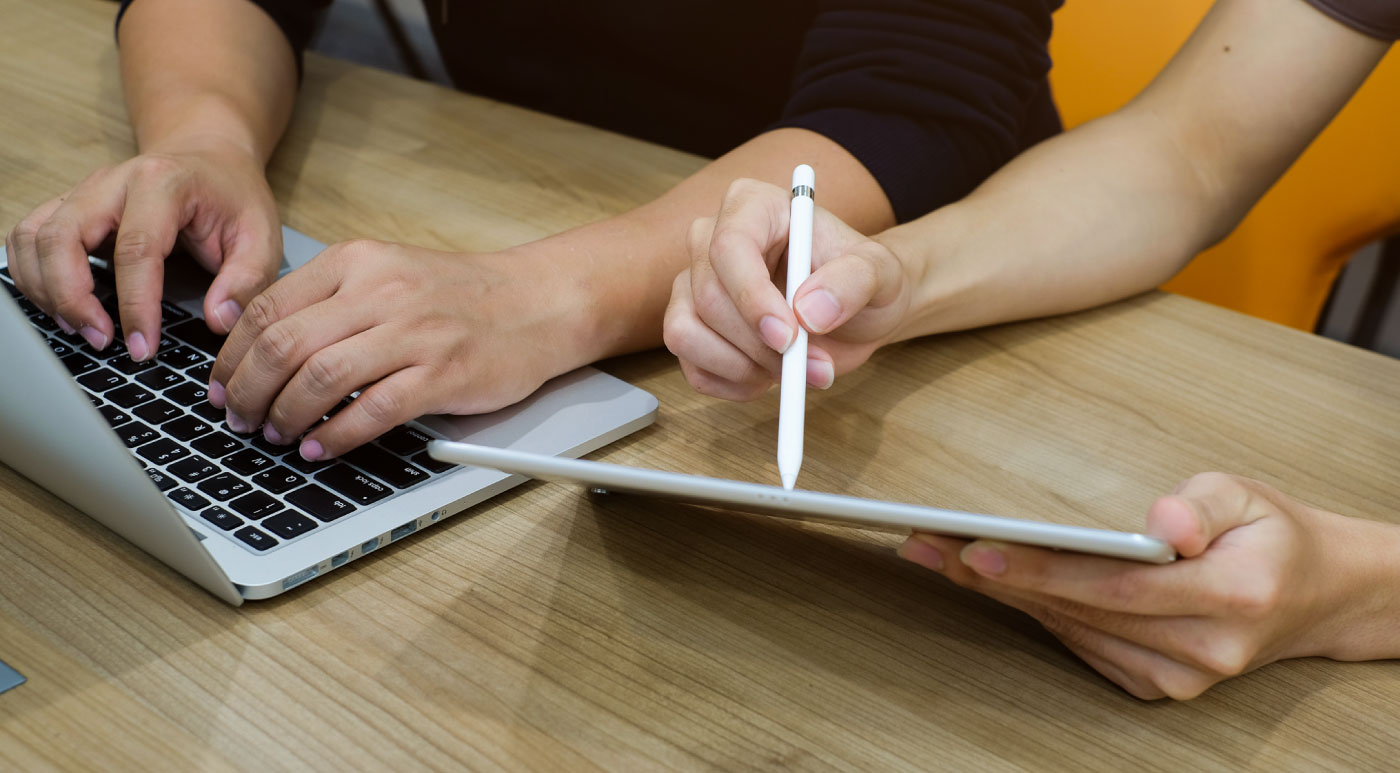 The website for the University of Arizona's online master's in management information systems touts the headline "Transform your career – without interrupting it," and its program definitely seems designed for expediency. How expedient? As little as 10 months. With rolling admission and starting points six times throughout the year, prospective students needn't wait too long to get going – that is, provided they meet the admissions standards. Luckily, they aren't too stringent: Students must hold a bachelor's degree (in any field) with a 3.0 GPA and two years of work experience (not including internships). No GMAT or GRE scores are required. For those who do not meet the 3.0 GPA threshold, probationary admission as a "non-degree seeking" student is another option. But isn't a degree the whole point of this? Yes, but this is something else. Here's how it works: Take two or four online MIS courses – no more than 12 credits' worth – as a "non-degree seeking student," maintain a 3.0 GPA or higher, and then apply to the master's program as a "degree-seeking" student. Those credits then transfer into the degree program, and that sub-3.0 undergrad GPA is but a distant memory. 
The program requires 30-33 credits of coursework, which is described as "a mix of hands-on and theoretical work." The curriculum is built around one prerequisite class, Fundamentals of Object-Oriented Programming; six core courses; a master's project; and a minimum of three elective courses. Among the core are Software Design and Integration, Enterprise Data Management, and Data Mining for Business Intelligence. iSocial and Ethical Issues of the Internet, Information Security Risk Management, and the simple Business Intelligence represent some of the elective options. Each course includes numerous "active learning opportunities," as the university describes them, such as discussions, chats, labs, extra credit, quizzes, projects, and exams. 
The program also offers specializations in Enterprise Security and Business Intelligence and Analytics, which earn special certificates from the university's Eller College of Management. For the extra hungry, there's a dual degree of MS in MIS and an MS in Cybersecurity. Students apply to the online MS Cybersecurity program prior to completing their first year of the MS MIS. (The school pitches this as a good option for people who want to move from a non-IT job into cybersecurity, but don't have the right background.) Going that route, which requires 48 total credits, will take two years and eight months, which the school helpfully breaks down on the program's website. 
The university also offers a sample course calendar for the regular MS MIS program, and unlike most of the schools on this list, actually specifies what kind of computing power students will need to take the online courses. It's all basic stuff, but not many schools cover those kinds of basics – or the nuts and bolts of taking a course online, which the school also delineates. For instance, course materials are available online, though some classes will require the purchase of a textbook. Students receive assignments every week to turn around within a set timeframe, with all of it routed through the school's D2L ("Desire to Learn") portal for course management and participation. 
At $15,594, the program costs about average for the schools on this list, though it comes with greater accolades: U.S. News & World Report ranked the University of Arizona No. 4 in Best Online Graduate Computer Information Technology Programs.
MASTER OF BUSINESS ADMINISTRATION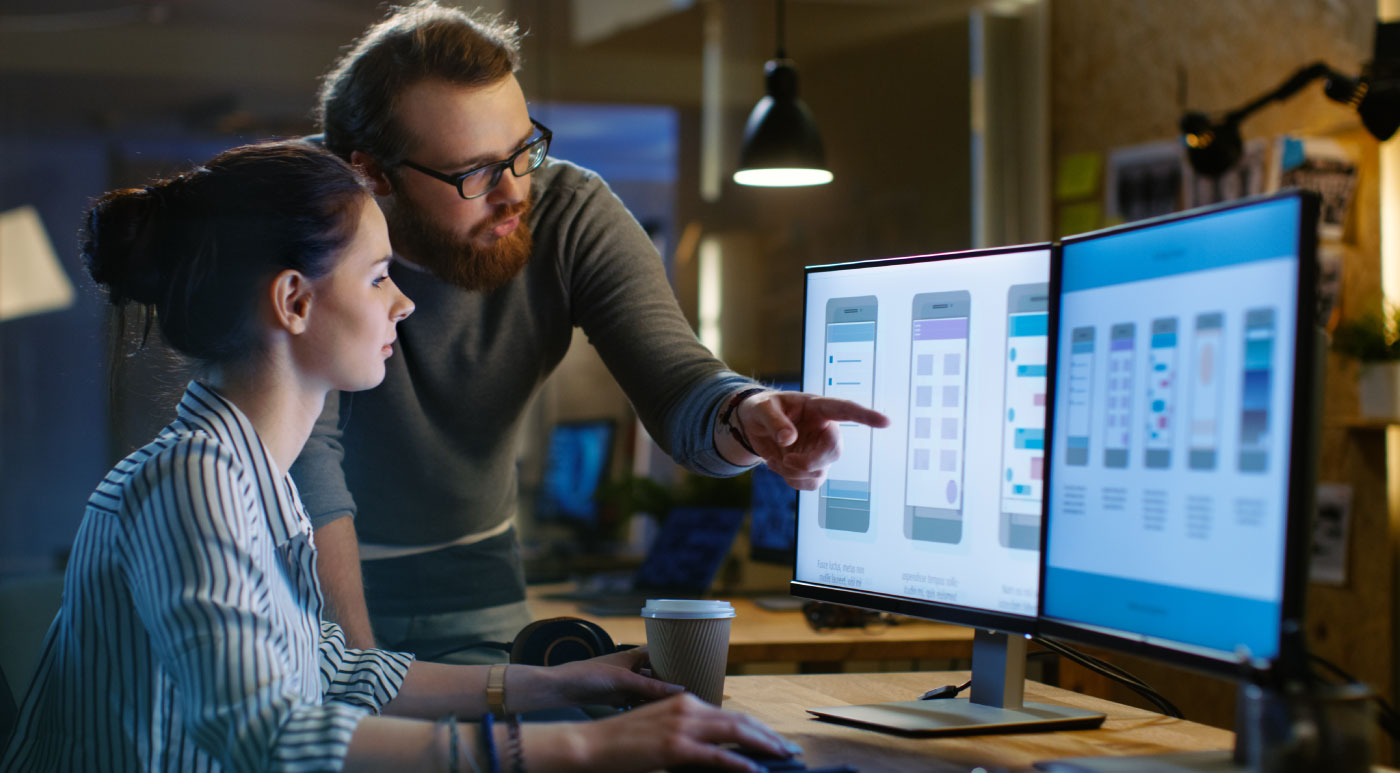 The study of management information systems can fall under the jurisdiction of different departments within a university – engineering, management, business, or some combination of the two (see No. 4, Arizona State). At Wilmington University, in Delaware, management information systems exists as a concentration within the MBA program. As such, its prerequisites for admission are different from the others on this list. Instead of a bachelor's degree, WilmU gets specific: three credits in undergrad mathematics, three credits in undergrad economics, three credits in undergrad accounting, and three credits in undergrad finance. Students who have a deficiency in accounting and/or finance can take specially designed WilmU courses to satisfy those requirements, and there are non-credit undergrad courses that can help with the others. Regardless, prospective students must have at least a C average in these courses to be admitted, and they'll need "basic proficiency" in spreadsheet software (Excel, Numbers, Google Spreadsheets, etc.) and writing skills "at a level necessary for success in graduate coursework," per WilmU's website. 
Once in the program, the management information systems concentration requires 12 graduate courses: seven MBA core curriculum and five in the MIS concentration. Although MIS is a tech-focused industry, its placement within WilmU's MBA program gives it a broader scope. As the university puts it, the MBA program is built around "the belief that students must understand the complex relationships of the various organizational functions of economics, finance, marketing, operations, and management on a global basis." This means the common core curriculum includes courses like Organizational Behavior and Ethical Leadership – that one is extra important, as no one can graduate without it – Managerial Accounting, Introduction to Data Analytics, Global Marketing Management, and others. The MIS program drills down into its focus with five courses: Data Management; Analysis Modeling, and Design; Data Communications and Networking; Project and Change Management; and IT Policy and Strategy. (That last one must be where they cover "Have you tried turning it off and on again?") Each course lasts seven weeks, and with 12 of them, that's 84 weeks total – roughly a year and a half. 
WilmU designed its MBA program around people who are employed full-time, and naturally the online version of it has maximum flexibility for students. The university's online extension is its largest offering, though it keeps class sizes small. Online students also have access to the same support services as their on-campus peers, such as advising, tutoring, library resources, career services, and more. Even better, online students receive in-state tuition no matter where they live, and at a net cost of $13,814, WilmU is right around the median price for schools on this list. 
OTHER NOTABLE PROGRAMS
#11. University of Illinois at Springfield
Location: Springfield, IL
Degree: Master of Science in Management Information Systems
Net Price: $10,733
#12. Marist College
Location: Poughkeepsie, NY
Degree: Master of Science in Information Systems
Net Price: $37,421
#13. Friends University
Location: Wichita, KS
Degree: Master of Management Information Systems
Net Price: $18,780
#14. Syracuse University
Location: Syracuse, NY
Degree: Master of Science in Information Management
Net Price: $39,005
#15. Dallas Baptist University
Location: Dallas
Degree: Master of Business Administration
Net Price: $26,731