Ready to find your ideal master's program?
www.mastersprogramsguide.com is an advertising-supported site. Featured or trusted partner programs and all school search, finder, or match results are for schools that compensate us. This compensation does not influence our school rankings, resource guides, or other editorially-independent information published on this site.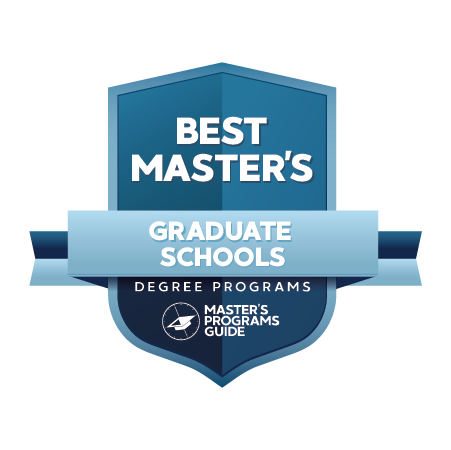 In today's world, earning a bachelor's degree is just another step toward attaining a lucrative career and securing your professional future. However, a bachelor's degree isn't nearly as important a ladder rung as it was even 10 years ago. Bachelor's degrees are becoming more common, so master's degrees are even more important for current and future professionals that want to stand out from the crowd and grab the best positions in their field.
It's easy to see why. Master's degrees allow you to specialize even further in a topic or major of study. There's a big difference between a bachelor's degree in biology and a master's degree in the same subject; a master's degree means you're a researcher in the field. As technical and specialized jobs become more and more common (and higher-paying), being merely educated in a topic is no longer always enough.
Master's degrees are also valuable because they don't require nearly as much time or research dedication as Ph.D.'s. Instead, many master's degrees are pursued as terminal degree options, allowing students to take higher positions in their company or in their field without becoming full-blown researchers themselves. Even better, master's degrees don't take many more years of schooling than a bachelor's degree, averaging only one to two years of additional education.
One or two more years of education for a salary bump and greater career security is an excellent trade for many. As we'll explain later, master's degree holders can expect significantly higher salaries than others with bachelor's degrees in the same field or even the same position. Any professional looking to supercharge their earning potential will want to at least consider a master's degree completed over the next few years.
But while a master's degree might be a tempting prospect, it can be tricky to find the right graduate school and program for your needs. Master's graduate programs are quite different from bachelor's programs. For one, many master's programs are designed to be completed by professionals with work experience in the field of the major. For another, the majority of master's programs do incorporate a research element even if it's intended as a terminal degree. These different focuses mean that one's ideal undergraduate school might not be the same as their perfect graduate school.
However, there are more top-tier graduate schools than ever before. Partly because master's degrees are commonly earned by working professionals, many excellent programs are offered online or in part-time formats to facilitate schedule flexibility. Other programs may allow students to complete their programs abroad or in research positions at the university in question.
You'll also need to juggle other aspects as you select your school, like the available financial aid options, application windows, and entry requirements. Fortunately, we've done the research and put together some of the best master's graduate schools around. Let's dive deeper into these degrees and get a grasp of their value before we examine each university in more detail.
See Also: 10 Best Master's in Industrial Engineering
Common Application and Admissions Questions
Entering graduate school for a master's degree of any kind will require several advanced qualifications and a comprehensive portfolio. It's not enough to get good grades in your prior schooling; you'll also be required to take advanced tests and collect several examples of your merit for your application.
First and foremost, virtually all graduate programs require that students take the GRE, or Graduate Record Examination. This exam is both similar to and different from the SAT or ACT tests. Unlike the latter two examples, the GRE is more focused on your critical thinking abilities instead of your raw mathematics or writing skills. Still, the GRE will incorporate both writing and mathematical sections, with each section corresponding to a different score.
The way the GRE works with graduate schools varies. Some programs have specific GRE thresholds you need to meet before being considered for acceptance while others are much more lax with the requirements. Even if you're eyeing a school that doesn't require flat GRE scores, you should still attempt to take the GRE and score as high as possible. Fortunately, you'll be able to take the GRE up to five times within a 12 month period, offering you plenty of time to retake the test and try for a better score.
Next, it should go without saying that master's programs require that applicants have a bachelor's degree. However, some master's programs allow you to have a bachelor's degree in any major, others will need you to have a bachelor's degree in a related field or a prerequisite field. For instance, many STEM master's programs need you to have a bachelor's in the same field, so you have the foundational knowledge required to grasp advanced concepts.
Other master's programs, usually in liberal arts, will be much more relaxed about the type of bachelor's degree you'll need to attend their graduate school. Either way, you should also aim for a high GPA; a good rule of thumb is 3.0 or above, but it's always good to go as high as possible to make your portfolio stand out from the crowd. If your GPA isn't great and you've been out of school for some time, you can always take classes at the university where you received your bachelor's degree and bump up your GPA by doing better this time around.
Furthermore, most graduate schools require that all applicants have a number of letters of recommendation. You normally need two or three, and the letters can be obtained either from your former professors or from your former or current supervisors at your place of employment. Letters of recommendation from a supervisor or teacher directly related to the graduate program you're trying to enter will be more valuable, as they vouch for your skills within the field you've chosen.
Beyond these necessities, many master's programs also only accept students with some work experience in their particular field. This is more common in engineering and other STEM-related degrees, again to ensure that all applicants have a minimum of foundational knowledge so they can proceed straight into graduate-level work without going over the basics. In general, more advanced or exclusive programs will want work experience more often than easy-access or broader programs.
What About Financial Aid & Scholarships?
Financial aid for graduate students looking to earn a master's degree is both similar to and different from the process for a bachelor's degree. First off, all prospective graduate students should fill out the FAFSA, or Federal Application for Student Aid. This government-sponsored program takes your economic need into account, along with several other demographic factors, to determine how likely you are to receive financial aid from the federal government.
Earning financial aid from the government is always a great bonus since it's one of the only ways you can receive subsidized loans and several high-value grants. The FAFSA is also great for many because it doesn't necessarily rely on your former GPA to the same extent that other scholarships and grant opportunities usually do.
Speaking of scholarships or grants, you should always check out the program-specific page at the university you want to attend. For instance, engineering students will want to go to their school's engineering department website. Here, many schools have specific scholarships or financial aid pages that list major-related grants or financial aid opportunities. You can enter contests or apply for certain fellowships specific to your focus and fellow students. These are often very competitive but are arguably more valuable since you aren't competing with all graduate students in the country, just those in your program.
Additionally, graduate students will often be able to take advantage of teaching assistantships or internships as long as they have excellent grades and connections with the university. With a teaching assistantships you'll work part-time throughout the week by assisting one of your professors with their classroom busy work. You'll receive a stipend and tuition waiver or reduction as an added bonus. These assistantships are super competitive and are normally only open to full time and on-campus students, although there are a few outliers here and there.
Internships are pretty similar in terms of time commitment. You'll work for either a company or lab associated with the university you're attending. While you won't receive a stipend the same way you will with an assistantship, you will get your tuition reduced or waived just the same.
Don't discount the potential benefits and financial advantages if you or your spouse are a veteran or active military. The vast majority of higher education institutions in America have military discounts or tuition waivers, even if the school isn't particularly attached to the military. Additional discounts are common as well, ranging from reduced book costs to lower technology fees. You can and should definitely leverage these advantages if you've already served in the military. 
Finally, graduate students have an additional financial aid pathway that bachelor's level students do not. Because many graduate students (possibly even a majority) work while completing their education, lots of programs allow for employer reimbursement. As several employers or companies have a vested interest in producing graduate degree holders for their organization, they might have tuition reimbursement programs with a local college.
If you apply for them and are accepted, you can attend school either for free or with a massively reduced financial burden. These programs are relatively rare, however, and are very limited in terms of the major you can pursue and often come with stipulations like continued employment after graduation.
How Much Can I Make with a Master's Degree?
Even with the supposed value, many people still wonder whether they should get a master's degree for the financial benefits. It's also difficult to determine how much you'll make with a master's degree if you don't know what specific subject or major you'll be studying.
The Bureau of Labor Statistics does have plenty of data pointing to the overall value of a master's degree regardless of major. It turns out that master's degrees normally result in wage premiums that can be averaged out and compared to the average annual wage for bachelor's degree holders in the same position.
A great example of this general trend can be seen in business occupations. Depending on the exact position or job, master's degree holders can expect wage premiums of anywhere between $20,000 and $80,000. In other words, while working in the same position, those with master's degrees earn more money. While they may have additional responsibilities or larger projects to deal with because of their higher expertise, there's no denying that the wage premiums are quite attractive indeed. It can allow employees to demand higher wages from their employers when starting out, as well.
Education as a sphere shows similar wage premiums—between $6000 and $23,000. Healthcare and social service also show similar trends; premiums are between $12,000 and $29,000, with a higher premium specifically for physician assistants. It's not particularly surprising that STEM occupations like mathematicians or engineers have decent wage premiums as well, ranging from $11,000-$20,000.
The premiums are nice but how much does this actually add up to? You can figure this out by taking the median annual wage for a bachelor's degree for a given occupation, then adding the likely master's premium on top. For instance, mathematicians have a median annual wage of about $60,000, making their median annual wage for a master's degree holder about $80,000. Biological scientists have a median annual wage of $50,000 with a master's degree premium of $10,000. You'll likely earn $60,000 at a minimum if you're a biological scientist with a master's degree. 
In short, master's degrees are valuable no matter what occupation you plan to hold or what major you decide to pursue. Some have very high premiums—your annual salary premium would be 20% to 89% if you are a financial service sales agent or commodities broker. These occupations benefit from a staggering $80,000 master's premium, taking the normal annual salary of $90,000 all the way up to $170,000.
Another BLS chart shows that the median weekly earnings for master's degree holders are $1434—significantly higher than the median weekly earnings for a bachelor's degree holder at $1198.
In a way, a master's degree can be seen as uncapping your wage limits. You'll earn more money over your lifetime and more than pay back the cost for your education. Even better, master's degree holders usually have an easier time finding employment at high wage occupations or moving up their career ladder. The same chart described above shows that master's degree holders have a low unemployment rate of only 2.1%, compared to 2.8% and 2.2% for associate degree and bachelor's degree holders, respectively.
What Are the Best Master's Degree Schools?
We know that you have educational goals that you're itching to pursue, but you may not know where to start. The editors of Master's Programs Guide utilize a unique ranking methodology based on the following five aspects:
25% Overall Degree Affordability: Average cost of undergraduate and graduate tuition per school
25% Graduation Rate: Number of students who start at the university and actually finish there
20% Earnings Potential: Average mid-career salary of school alumni
20% Selectivity: The number of students who apply versus the number who actually get accepted
10% Online Graduate Offerings: The number of programs offered online in each department
At Master's Programs Guide, we strive to do our best to guide you and your family toward a fruitful academic career. The pursuit of knowledge is a noble one, and we want to help you reach your goals.
Check out our ranking of the best master's graduate schools!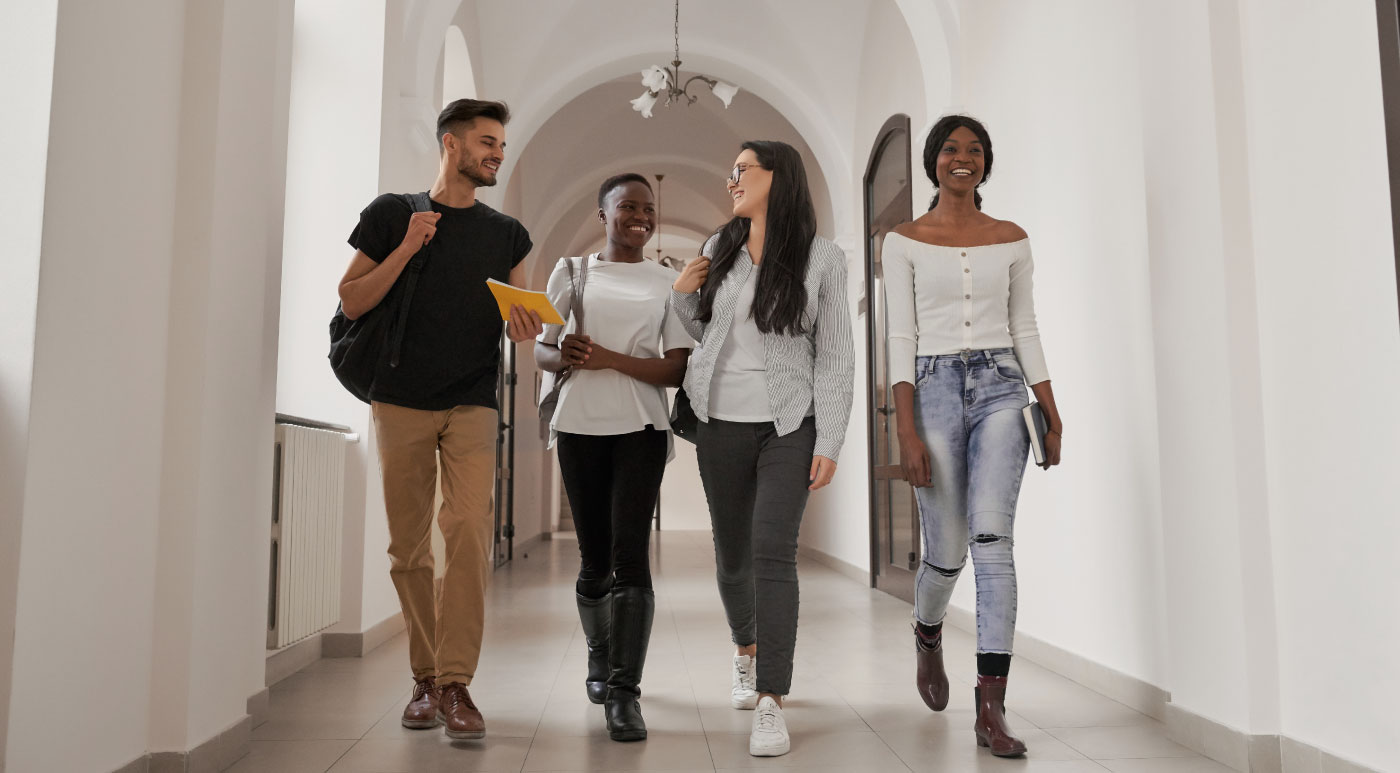 The University of California at Los Angeles is one of the most well-known schools in the United States, and for good reason. It provides financial assistance to 52% of its students and offers over 150 graduate degree programs with 90 minors, the majority of which are in competitive fields. In addition to its academic value, UCLA is a popular university for many because of its proximity to Los Angeles. This ensures that everyone enjoys sunny Southern California weather while also being close to many developing startups and Fortune 500 companies. Whatever you want to do or pursue, it's likely you'll be able to find networking opportunities for employment after graduation in the nearby metropolitan area.
Their graduate programs are among the best of the country, both because of their academic rigor and their connectivity with research opportunities and industry leaders. All of the programs—regardless of major—provide students with excellent resources and opportunities to carve their own research niche over the course of their master's or Ph.D. studies.
The admissions team at UCLA looks for diverse and impactful leaders of the future. Indeed, UCLA has the highest economic diversity among all national universities. As a respected research university, it also places a high priority on students that want to pursue thesis degrees and who might be open to Ph.D. education. Since its founding in 1919, UCLA has produced winners of Pulitzer Prizes, Nobel Prizes, and even National Medals of Science. As such, admissions are typically competitive but it does accept many thousands of students each year. In addition to being one of the most respected higher education institutions in America, it's also one of the most populated.
Research-oriented graduate students will also benefit from attending UCLA because of the dedicated research staff. It takes in over $1 billion in research funding every year, enabling graduate students to receive the funding they need for their projects and continuing education.
Financial aid is another big boon for this university. There are over 600 scholarships, grants, and fellowships available for master's level students. To make things even easier for those admitted to the University, UCLA has a comprehensive page listing all of their available grants and funding opportunities. Not only does it make it easy for you to find a grant that works well for your major or interests, but it also allows you to apply for multiple grant opportunities at once. 
When combined with a FAFSA and a few other financial aid avenues, it's likely you'll be able to pay for most or all of your education with enough creativity. Even without this assistance, UCLA has the fourth least expensive graduate tuition for out-of-state students at about $32,000 per year.
All told, there's no limit to the graduate programs you can find at UCLA. The vast majority of their graduate programs are offered in both master's and doctoral formats, meaning that students can easily pursue a single subject or topic for up to a decade without having to switch majors.
Other majors, like Asian languages and cultures, are only offered at a doctoral level while many more are offered at the master's level only, including the majority of the engineering degrees offered by this university. Ultimately, there's a lot of diversity and variety in the academic pathways you can pursue while attending UCLA.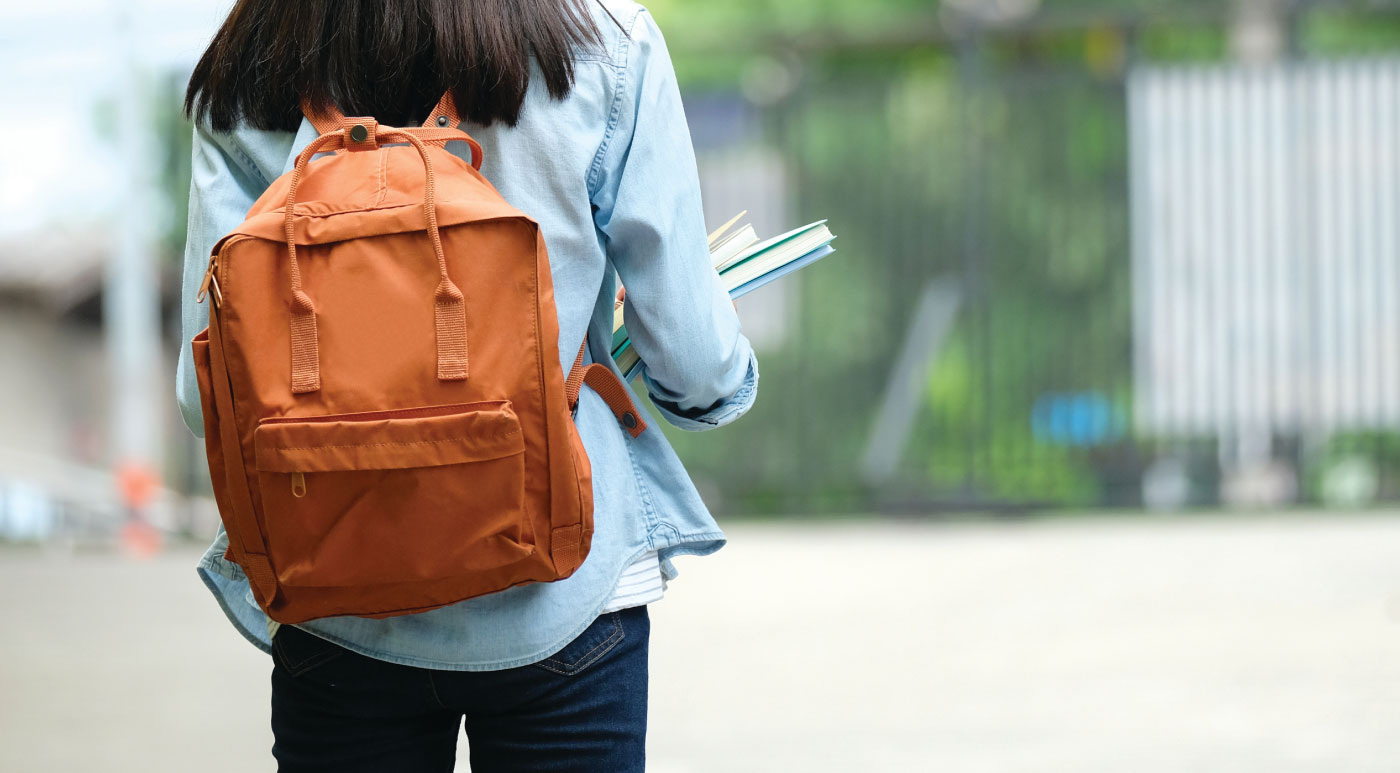 The University of Virginia has a long and storied history, starting in 1819 when Thomas Jefferson founded the campus. Since then, it's expanded across two centuries and brought in students from all around the world, including faculty from many foreign countries. It's a public institution of higher education with several nationally ranked schools and programs, along with a major academic medical center.
All in all, UVA is ranked No. 4 for Best Public National University according to U.S. News and World Report, and No. 2 for Best Value Public University by the same organization. These aspects don't include other excellent points, including an active student self-government system and an NCAA Division I athletics program that remains competitive in several sports.
Their graduate programs are designed to be both resource-intensive—like those of many larger state universities—with extra mentorship opportunities within personalized programs. They offer over 100 advanced degrees in total, and many students will be able to benefit from one-on-one attention from the world-class faculty that teach each course. Sixty-nine of the available degrees are master's level, with wide-ranging majors such as public health, law, landscape architecture, and business administration.
Even better, UVA's graduate programs almost universally benefit from opportunities to network and connect with your faculty members to a much greater degree than most other schools. The majority of master's programs come with several chances to take up internships or teaching assistantships with your professors, along with many more opportunities for cross-disciplinary research initiatives and fellowships. Whether you want to pursue higher education after your master's degree or head into the private sector with a terminal degree, you should find plenty of ways to leverage your connections with your faculty throughout your studies.
Career advising is another big benefit you can find here. In fact, UVA's career center is one of the best in the country and is dedicated to helping its graduates find employment after graduation or even during their studies. They also have a high-quality international studies office, which offers ample programs and activities to students who want to travel the world during their graduate-level education. The workers there have the expertise and infrastructure needed to help you find ways to study abroad; each year, around 3000 students of UVA attend school in foreign countries.
UVA is also a great choice because of its excellent online learning opportunities. Their online learning center is easy to navigate and understand and they offer the majority of their master's programs in both online or on-campus formats. Additionally, students can pursue several certificates or take individualized courses if they want to pursue educational goals beyond the standard master's degree. Most of the programs are asynchronous and are perfect for those who need a more personalized schedule as they finish up their degree.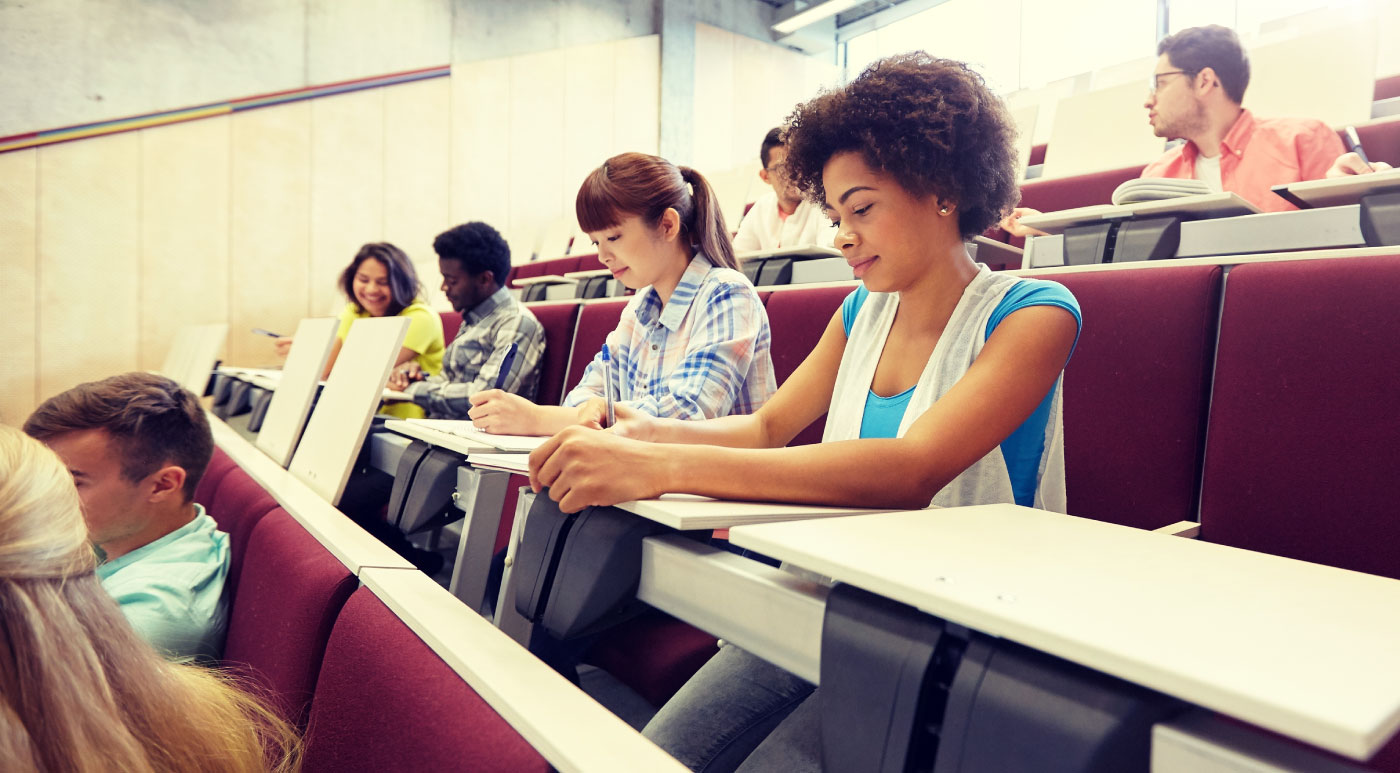 The University of North Carolina at Chapel Hill was the first public university in the United States. It has maintained its leadership quality throughout the following centuries, emerging as a nationally recognized campus that has produced quality graduates since 1795. Today, students enjoy a broad variety of academic programs that are both research-focused or terminal (depending on the focus) as well as a fantastic campus with plenty of student housing.
Even better, UNC's campus is beautiful and filled with multiple recreational and social activities for all students. Personal fitness and outdoor education clubs or intramural and club sports are all offered next to the vibrant but personable town of Chapel Hill, which has only about 59,000 people. It's one of the best college towns in the entire country and features stunning weather and vibrant outdoor experiences to feed the mind and spirit. Prospective students can visit Chapel Hill and the university with a guided tour to get a taste for what life will be like once accepted. 
UNC offers a whopping 104 master's degrees along with seven professional degree programs throughout many of its schools. Most of the programs adopt a cross-disciplinary approach to produce well-rounded graduates regardless of their major or course of study. Available master's level majors you can take range from public administration to neurobiology to Latin American studies, and even to creative writing. There's no shortage of what you can study while attending this school. 
Plus, many students, even those without lots of financial resources, should be able to attend school here because of UNC's dedication to providing a quality education to low-income students. Aside from regular funding opportunities, UNC also connects students with various work-study opportunities and outside scholarships. Some aid programs are available, but of particular note is the Carolina Covenant, a tuition waving program that promises debt-free education to students that meet the low-income requirements. 
Many students will be able to benefit from online and distance education opportunities as well. A handful of UNC's highest-quality master's programs are available online, following the exact same curriculum as the on-campus varieties without as much scheduling rigidity. These are perfect opportunities for those who need a more flexible educational plan.
UNC has a dedicated summer school that's perfect for degree-seeking or prospective students. Anyone can enroll in the over 500 courses through two five-week summer sessions. Students enrolled in master's degree programs can also use these to graduate at an accelerated pace; this might be a great strategy if you want to minimize financial costs or jump into the workforce ASAP.
But that's not all. UNC is also notable for its excellent academic enhancements, which include fantastic student success and academic counseling facilities. Their special peer mentoring program stands out, which offers to help first-year minority students adjust to the area economically and developmentally. The program also helps all students with their academic needs. There's an additional writing center that's perfect for ESL students or those who want to shore up on their writing abilities for their thesis paper.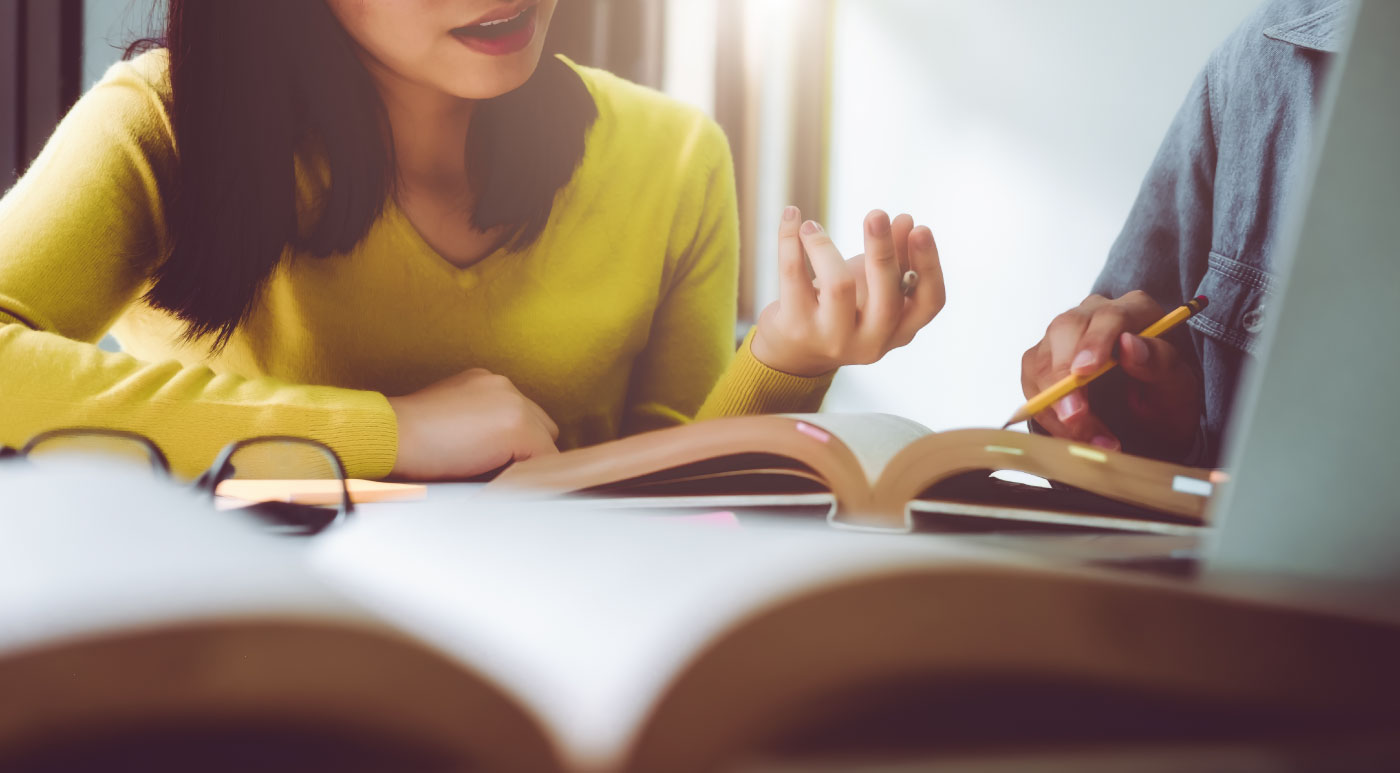 Liberty University has a beautiful and sprawling campus of over 7000 acres, most of which is green and open to the fresh air. They're also one of the few schools that have more online programs than the residential offerings—400 versus 300. Despite this focus, LU's classes are known for their rigor, and their programs produce specialized graduates ready for the workforce. Additionally, many of the students at this university volunteer each year, an activity that's great for resume building and networking.
All graduate students will benefit from an 8:1 student to professor ratio for residential programs and for 17:1 for online programs. This enables every student to get the personal attention they need from their professors without feeling crowded or left behind. 
As a primarily Christian school, most of their programs emphasize the role of Christianity in everyday life and in their studies. As a result, they offer perhaps the largest selection of master's level degrees in church-related subjects and majors like biblical studies or church history. This Christian focus extends to the everyday life of the students at this university. Many worshipping centers and opportunities to engage with others of the faith are available, so students who are Christian already will likely find it a very welcoming campus and social experience.
Their graduate school encompasses all of their graduate-level programs, the majority of which are also offered in an online format. In fact, about half of the available degrees are only offered online, allowing students to benefit from their accelerated format. Master's degrees cover the most popular and economically viable topics in today's world, including accounting and finance, but also include more specialized topics like music studies or church studies.
Several dual degree options are also available for majors like nursing and similar professions, allowing students to proceed straight from a bachelor's degree to a master's degree in a truncated time span.
Their online graduate programs are particularly helpful, especially for working adults. The majority of the programs have eight-week courses and can be completed in a single year, meaning you won't have to spend the normal amount of time to earn your master's credential. They also let you transfer in up to 50% of the total degree credits from other colleges. LU is, therefore, one of the best master's graduate schools around if you need to finish up your degree rather than start from a bachelor's level. 
Several certificates are also available, ranging from the undergraduate to the postgraduate level. Many of these focus on religious studies or similar topics but there are plenty of credentials that match with their master's programs. These are excellent if you want to shore up your skills in a related field to your major or qualify for a particular position at an organization without earning a full degree in the field.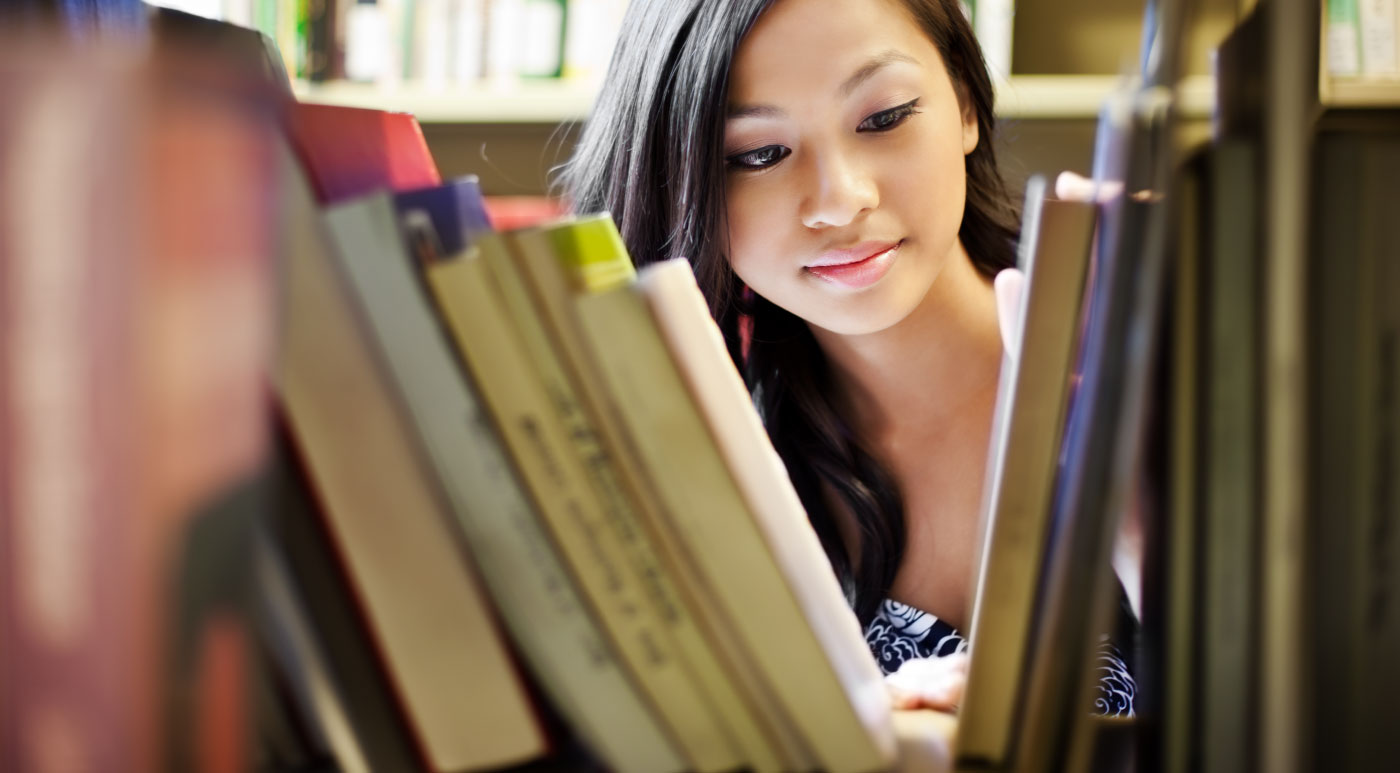 New York University was founded in 1831. Ever since, they've been one of the best innovators in higher education, forming a global college network that allows students to pursue graduate studies both in New York City and in many foreign countries. Indeed, while NYU's main campus is anchored in the Big Apple, it also has degree-granting campuses in both Shanghai and Abu Dhabi. Ultimately, NYU is one of the world leaders when it comes to global education, which is reflected in its diverse student body and faculty, with members coming from over 133 countries. 
While they offer 400 programs in standard time frames, NYU is a notable university because of its other timeline options. It has several accelerated programs available, and these are effective and attractive enough that almost 20% of their students complete their undergraduate degrees in less than four years. Graduate students can also benefit from these choices. It's no stretch to say that NYU is one of the best graduate schools if you want to pursue a bachelor's and master's degree in a shortened time frame.
Many of these combined programs follow predictable combinations, like a B.A. along with a Master of Public Administration. But you can't deny the value of completing two degrees in four to five years rather than six. Furthermore, there are lots of one-year master's opportunities for particularly industrious students. These opportunities cover many of the more popular master's programs available in a typical format, including critical research, art and education, corporate law, and public health. The benefits from pursuing and completing your education in a shortened format can be seen in both the lower costs you'll pay overall and in the earlier opportunities you'll have to find an excellent place of employment.
NYU doesn't slack when it comes to online education, either. Each program is designed by the same faculty that make the on-campus programs, so online students receive the same quality of education with a more flexible schedule. Even better, many of the accelerated programs are offered online, presenting a perfect schedule to students that can't attend class in person but who want to chew through their degree with vigor.
But you can also take on these programs with a part-time schedule, an ideal solution for working professionals. The popularity of these programs can be easily seen as enrollment has increased by 35% in the last year alone. Though they take place mostly online, many of the options also incorporate workshop sessions on your campus, so students can network together and meet their instructors in person.
Naturally, all of the value offered by this university makes it one of the more competitive for prospective students. Only one in five undergraduates makes it into the academic programs available, with a similar ratio for graduate students regardless of major. That means anyone interested in attending NYU needs to put together a top-tier portfolio and make sure they don't miss the narrow application windows for each program. Many majors utilize a cohort format for their graduate programs. In these schedules, students will proceed through the program together by following the same class list and helping each other succeed through collaboration and networking.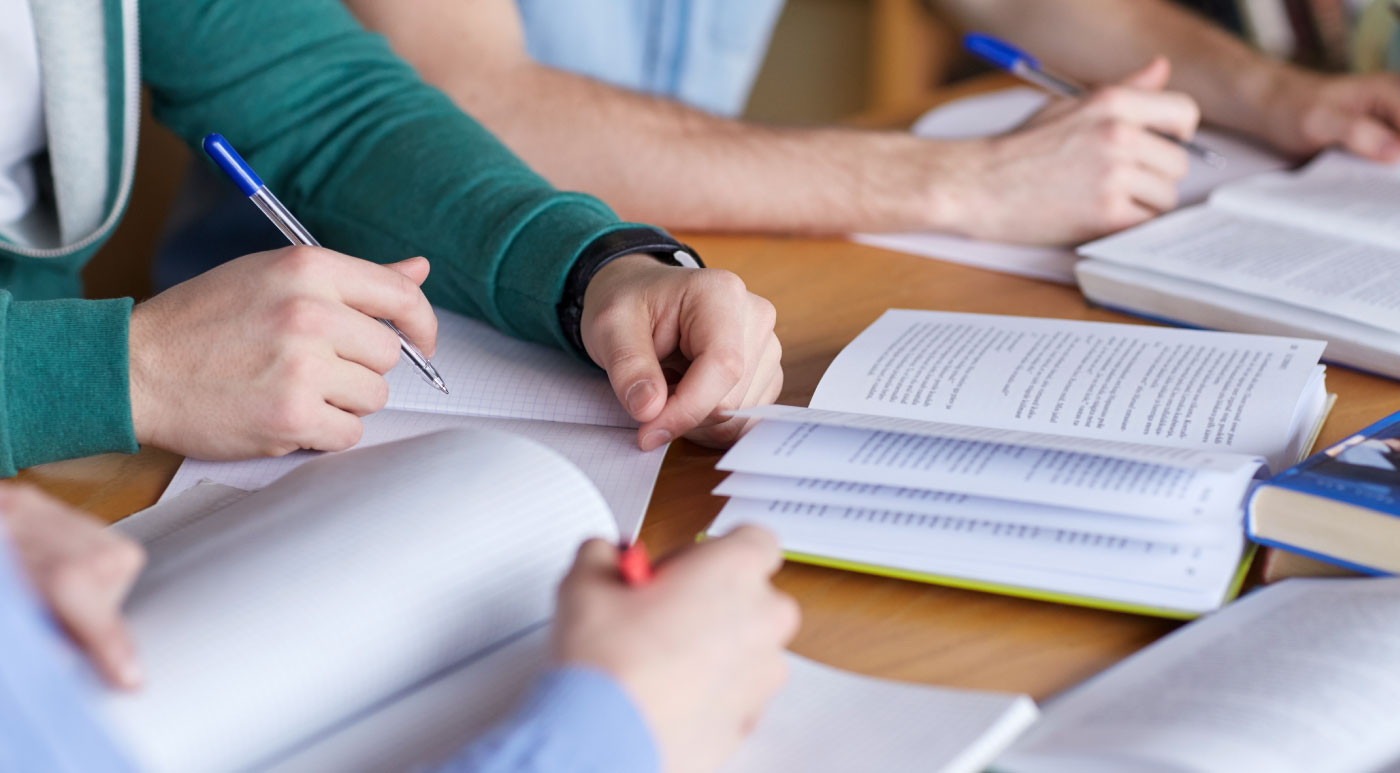 The University of South Florida was founded in 1956, more recently than most of the other options on our list. But it's also one of the best schools in the nation overall, partially thanks to the average financial aid of $11,000 awarded each student and partially because of its excellent growth statistics.
It's one of the fastest rising universities in the nation, in either private or public institutions, and it has eight of its graduate programs rank in the top 50 in the entire world. Many will also appreciate the fact that USF is well recognized for its focus on the health and well-being of its students—they're a recipient of the Active Minds Healthy Campus Award.
They offer a huge range of available majors at the master's level, ranging from applied anthropology to business administration to chemistry to mathematics. However, many of these programs are interdisciplinary in nature and allow you to combine multiple majors for a versatile degree suitable for lots of career paths. For instance, you can combine several of the STEM programs with a Master of Business Administration, an especially potent combination given its prevalence in the modern workforce and desirability by employers. Regardless of what you choose, most programs look at things from a global perspective and help USF remain on the leading edge in the academic sphere.
Additional graduate certificate programs are available to bolster your education and further tailor your degree according to your specialty or interests. Even better, the majority of the master's programs offered from USF have online variants that can be completed in a shortened time frame or at a regular pace. Either way, USF's strong research focus will enable you to connect with your professors and acquire the funding you need to pursue research opportunities either for your thesis or as you proceed to Ph.D. level education.
Several accelerated majors are available as well. These allow academically qualified students to finish an undergraduate bachelor's degree and a graduate degree in less than six years. This involves completing some of the required graduate coursework during the summer semester, but it's a great choice if you want to maximize the time and money spent at school. It's an ideal choice if you haven't already earned a bachelor's degree.
Concurrent degrees are also offered, which are slightly different from the MBA options discussed earlier. Rather, these concurrent degree programs allow you to earn two master's level credentials within a relatively similar timeframe if you were to pursue a single degree. These majors normally relate to one another, like applied anthropology and public health or biomedical engineering and medicine. Either way, USF provides particularly motivated students with lots of opportunities to supercharge their education and earn several credentials at the same time. It's arguably one of the best universities in terms of value for money because of these options.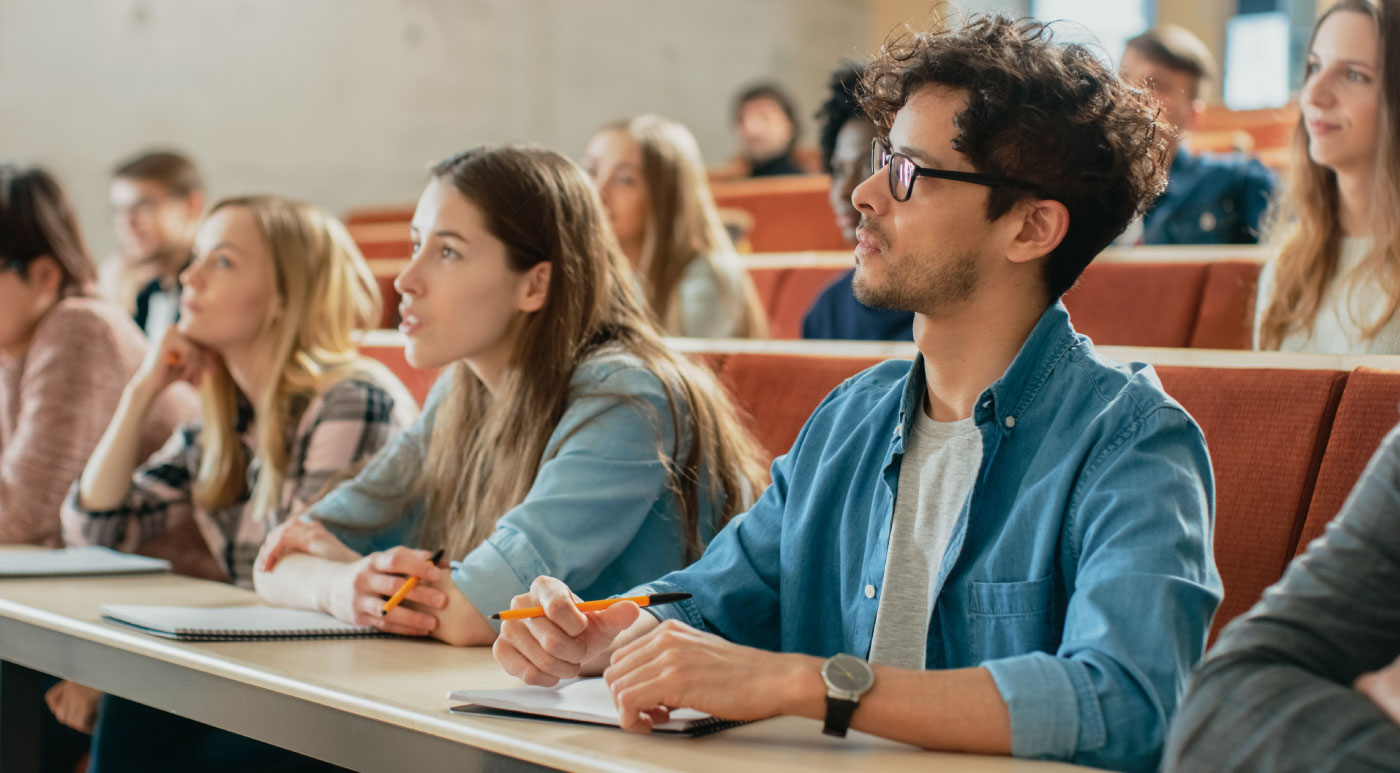 The University of Southern California was first founded in 1880 but is now home to over 44,000 students and 4000 faculty. The faculty currently includes five Nobel laureates and many other winners of prestigious awards. Anchored at Los Angeles, it's also close to one of the best international centers for artistic and technological development in human history. Not only will students be able to benefit from the vibrant and classically-styled campus, but they'll also be very close to a veritable hub of development activity, enabling them to network more easily and find their future employers while at school.
USC's graduate programs are designed to provide outstanding educational experiences for all of their students. Indeed, all new graduate students can participate in a graduate orientation ceremony regardless of whether they choose on-campus or online programs. All international students will be required to participate in this orientation, which provides excellent opportunities for networking and one-on-one communication with your professors.
As a major research university, USC has tons of academic programs that are well worth the cost and time. They offer traditional master's level degrees in majors ranging from pharmacology to public policy to medicine. But they also offer dual degree programs that help very motivated students attain two degrees at the same time. These programs are often combined according to the subject similarity, meaning students can earn dual degrees like finance and business administration. As we've seen with other universities, these are great programs if you want to maximize the money and time spent at school and broaden your employment opportunities after graduation. 
USC also has accelerated master's degree pathways like many other universities. So-called progressive master's degrees, these enable any undergraduates currently enrolled at USC with 3.0 GPAs or better to start working on a master's degree while finishing their bachelor's degree. While these do require that you already be enrolled at USC, they're an opportunity to finish your education in a truncated time span and save money in the long run.
Beyond the variety and quality of the academic programs offered, USC is also valuable because of its multitude of graduate research opportunities. USC sponsors $691 million annually for research across a wide array of disciplines. Many research opportunities are collaborative and begin with the same faculty that teach your graduate classes. In essence, students looking to pursue a Ph.D. level education after earning a master's degree will find lots of chances to jumpstart their own research pursuits while at school. In fact, The Wall Street Journal ranked USC as 17th among over 1000 public and private universities with respect to research.
All of its potential value comes with strict entrance requirements. The freshman class averages a 3.7 to 3.9 GPA, with graduate programs requiring similar standards. As a result, anyone looking to attend a master's program here should try to earn excellent grades at their bachelor's degree first and make sure their portfolio is up to snuff.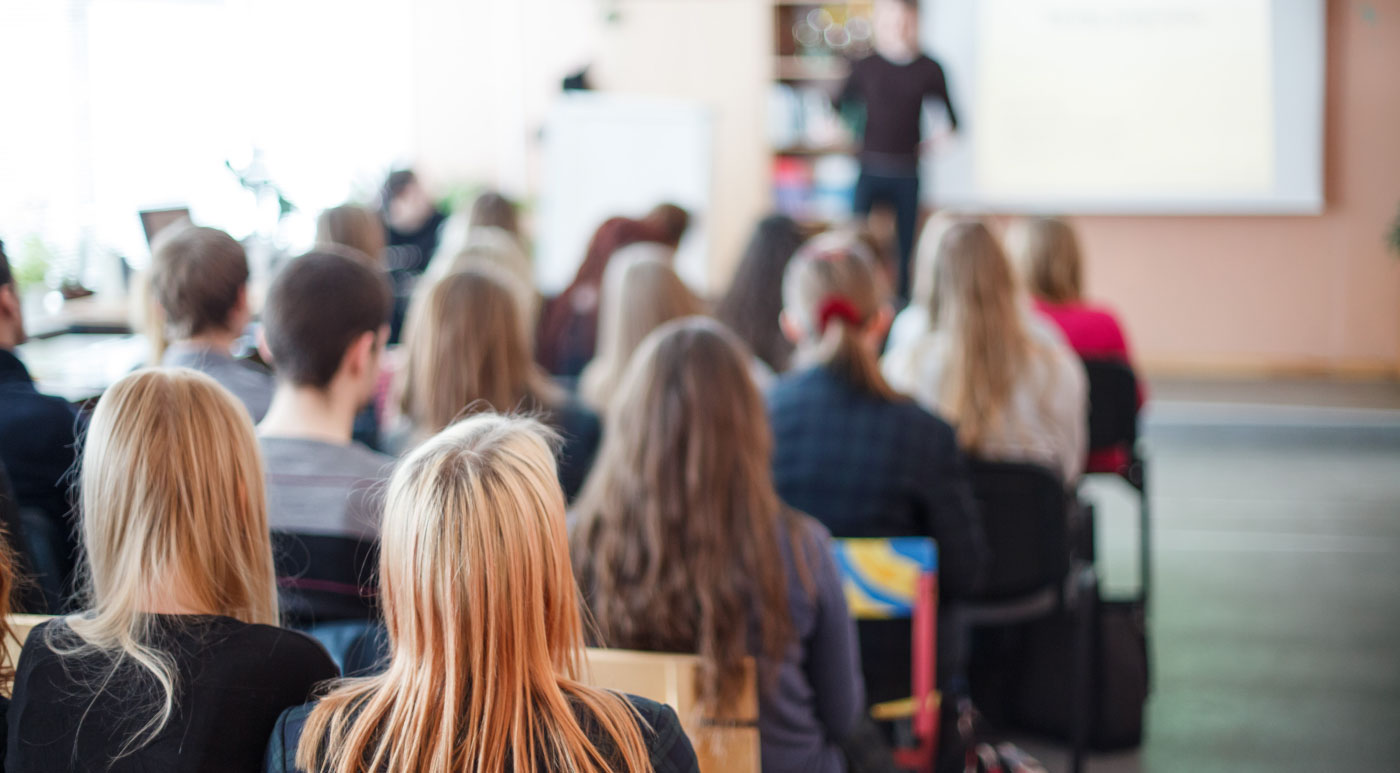 Johns Hopkins University has the distinction of being the first research university in the United States. It has historically and continues to revolutionize research in the country, and most of its programs incorporate a research element. As such, it's automatically an excellent university if you know you want to proceed to a Ph.D. level education after obtaining your master's degree. 
Beyond its academic excellence, Johns Hopkins has other social bonuses like a Quidditch team (based on the Harry Potter novels) and over 400 other student-run clubs and organizations. Twenty-four varsity sports teams and a vibrant Greek life round out the campus life package, to say nothing of the famous Spring Fair—a three-day celebration with music and partying all across campus.
The University has nine academic divisions through which they educate over 24,000 full and part-time students. In addition to offering traditional on-campus master's programs, they also provide online and hybrid format programs to facilitate a wide range of schedule needs. The hybrid programs require students to be on campus once or twice per week or even once or twice per month depending on the program's specifics. The online programs are largely asynchronous, with only rare programs requiring that students attend a class in person or an orientation seminar.
Either way, graduate students will be able to select from several high-value majors, ranging from biology to applied economics to acoustics. Most of the programs incorporate a seminar method of teaching, which means that most of your assignments will be hands-on or focus on teaching you concepts and problem-solving theories rather than lecturing and taking exams. Practically minded students will appreciate this method of teaching more than the lectures practiced at many other universities.
Even the online programs follow this teaching method, although with more rote memorization because of the limitations of technology. Speaking of online programs, Johns Hopkins also offers some free classes through a partnership with Coursera. While this won't lead you to a master's degree by itself, it does allow you to try out the online learning method and see if it'll fit for your schedule and learning style. Few other universities allow you to check out one of their classes at no extra cost.
All of these excellent aspects don't even touch on Johns Hopkin's international presence. Many of its individual schools have campuses in other countries and employ their students in volunteering research work that impacts real people every day. For instance, many Johns Hopkins researchers and students are currently helping fight the Zika virus through their research projects and volunteer efforts.
Attending Johns Hopkins will give you multiple opportunities to apply your research theories and practices relatively quickly. Many options to study abroad are also available; in fact, over 40% of Johns Hopkins undergraduates end up having international experiences before they graduate, so many graduate students can also expect chances to see the world.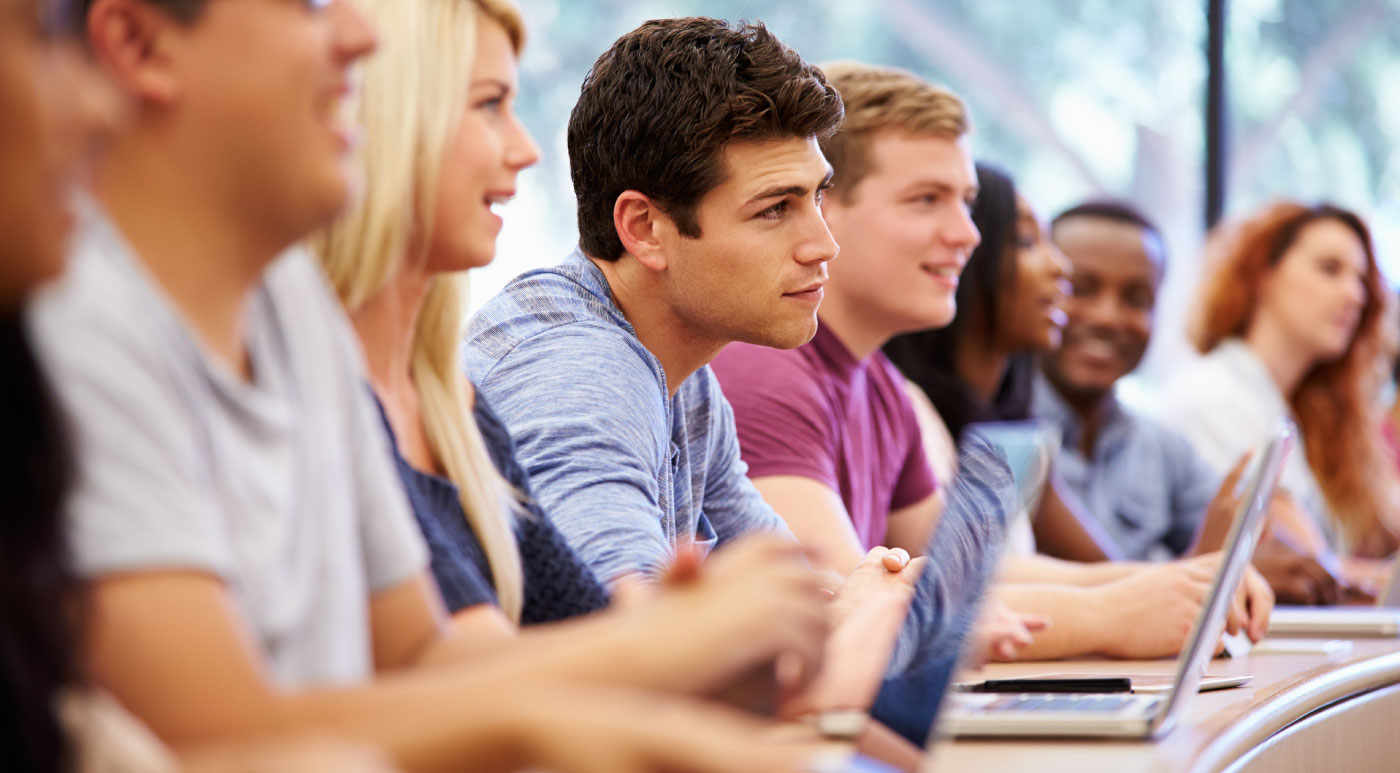 The University of California at Irvine is one of the most prestigious members of the statewide UC system. Though a state-level university, it stands out even among nationally recognized colleges because of its fantastic academic selections and dedicated faculty. It's one of the top research institutions in the nation and provides lots of public services both in the United States and beyond through volunteer efforts and international research endeavors.
With over 36,000 students, UCI still manages to be the No. 9 best public university in the country according to U.S. News and World Report. Other accolades similarly display the college's success; it's the No. 1 school for "doing the most for the American dream" according to the New York Times and is also one of the best schools in the nation in terms of sustainability. Many of its buildings focus on green energy initiatives to reduce UCI's overall carbon footprint.
In addition to enjoying a smoke-free campus, graduate students will find multiple avenues for financial aid. At UCI, graduate students usually get at least some financial aid from teaching and research assistant appointment opportunities or from fellowships depending on their education level. In fact, UCI programs incorporate teaching assistantships at an incredibly high rate, with around half of all programs including these positions at some part of the process. These are always competed for heavily but they're immensely valuable to students who can nab them before they're gone!
UC Irvine has lots of academic and professional degree programs and its graduate division processes over 14,000 applications each year. They have relatively high admission standards: a 3.0 GPA minimum and fantastic GRE scores relevant to the program you wish to pursue. 
If you are accepted, you'll be able to pick between 100 graduate degree programs. In terms of national rankings, UCI has excellent stats to back up its claims of greatness—seven fields of their advanced study options place among the top 10 public universities according to U.S. News and World Report. These programs range from rarer majors, like dance or music, to more typical options like software engineering or statistics.
Additional graduate-specific benefits include a special interconnecting program that helps any international students integrate with the local culture and learning style and provides multiple networking opportunities. There are even centers to practice speaking or writing English, so international students at UCI will be able to feel at home much more easily.
UCI's career center (the "Antrepeneur Center", named after the school mascot) is also high-quality and an excellent resource if you want to grab a job. Quarterly workshops are available to help you learn to negotiate your salary and perfect your career strategy over the long-term. International work experience or employment options are advertised and the career center staff is dedicated to helping each graduate find a place within six months after graduation.
UCI also offers plenty of opportunities for students to study abroad while still pursuing their chosen major. Countries available range from Costa Rica to Italy to Jordan and beyond.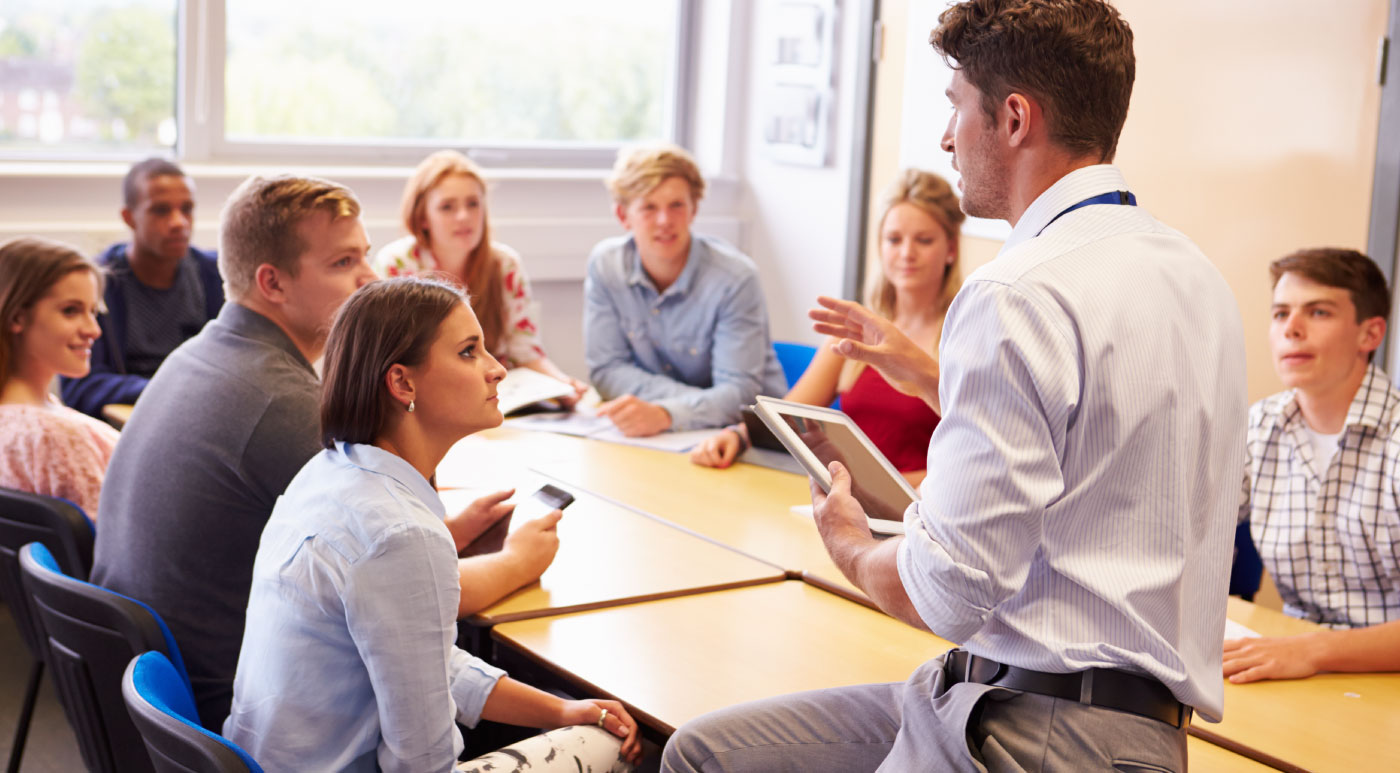 The Massachusetts Institute of Technology was founded in 1861 and has since developed into one of the most iconic campuses on the eastern seaboard. While it has a relatively small overall campus size of 166 acres, many of its buildings are spread out among the local town of Cambridge, integrating with nearby businesses and helping students feel like a real part of the city. Many of its alumni have won Nobel Prizes or medals, and it has one of the lowest student to faculty ratios in the entire country: 3:1 overall. 
As a result, many of its classes are small and facilitate one-on-one interaction with professors and students. The faculty staff of just over 1000 in number are well-known researchers and experts in their fields and utilize high-tech on-campus facilities to demonstrate or develop their theories and practical application of knowledge.
MIT has a number of research partnerships with major companies and corporations, and often cooperates with Harvard. Graduate students of all levels will be able to find plenty of chances to pursue research both during their schooling and after graduation.
MIT is well known as a quirkier cousin to Harvard, which is just downriver from the Charles next to metropolitan Boston. Many of its graduate programs regardless of major focus on hands-on work experience and project completion; MIT itself calls its campus a "workshop". Indeed, MIT is the pioneer of several signature and experiential learning programs like Sandbox and D-Lab, which allow students to pursue extracurricular or co-curricular projects while they finish their graduate studies. Innovation and creativity are key for any would-be applicants to this university, especially since MIT's admission standards are usually quite high. They don't admit many people each year.
Additional open-learning opportunities are available as well. MITx is the Institute's portfolio of open online courses that let anyone accepted by MIT go through interactive courses that are developed and taught by the same instructors as major programs. These are excellent classes to attend if you aren't sure about the institute all the way and want to try out their educational experiences before putting down serious money. 
Despite all of this apparent flexibility, MIT technically has a lower number of possible master's degrees compared to many other universities. Graduate students can pursue work leading to Masters of Science, Engineering, Architecture, City Planning, Finance, or Business Administration. There are opportunities to customize or specialize these degrees based on the classes you take, but most programs will expect their students to undertake additional projects or research initiatives in addition to their own coursework.
A relatively unique "engineers" degree is also offered. This is described as a more advanced or broader degree than the regular master's program, and focuses on practical engineering skills for employment rather than research. It's ideal for terminal students rather than future doctorate-holders.
Compared to many other schools, MIT is really suitable for self-driven students that already have multiple ideas about their future. MIT is essentially a school full of oddball creatives, inventors and entrepreneurs with a preference for engineering and science. There's a wide number of clubs and other organizations students can join (over 500 in total) and multiple unique extracurricular activities you can't find anywhere else in the country (like lightsaber sparring). It's a perfect fit for graduate students that want to chart their own course and find new ways of solving real-world problems.
Other Notable Programs
#11. University of California-Berkeley
Location: Berkeley, California
Net Price: $17,862
#12. Rice University
Location: Houston, Texas
Net Price: $ 23,202
#13. Princeton University
Location: Princeton, New Jersey
Net Price: $16,192
#14. California State University-Long Beach
Location: Long Beach, California
Net Price: $9,477
#15. University of Pennsylvania
Location: Philadelphia, Pennsylvania
Net Price: $26,266
#16. Carnegie Mellon University
Location: Pittsburgh, Pennsylvania
Net Price: $30,847
#17. Stanford University
Location: Palo Alto, California
Net Price: $17,271
#18. Harvard University
Location: Boston, Massachusetts
Net Price: $17,590
#19. Columbia University
Location: New York City, New York
Net Price: $21,220
#20. Boston College
Location: Boston, Massachusetts
Net Price: $26,567