Ready to find your ideal master's program?
www.mastersprogramsguide.com is an advertising-supported site. Featured or trusted partner programs and all school search, finder, or match results are for schools that compensate us. This compensation does not influence our school rankings, resource guides, or other editorially-independent information published on this site.
Looking for the best MBA in accounting to help you accelerate your career to the next level? You've come to the right place.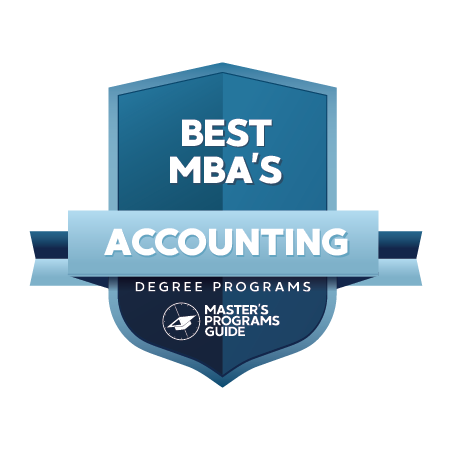 If you're an accounting professional who is ready to take the next step in your career, you've made a smart choice by considering a master's degree. When you earn a master's, you'll be eligible to earn, on average, nearly half a million dollars more in your lifetime than someone with only a bachelor's degree.
Not only that, but earning a master's degree will qualify you for more jobs than a bachelor's alone. Many upper-level accounting positions require a minimum of a master's degree. Plus, if you plan on sitting for the CPA (Certified Public Accountant) exam, a master's is a basic requirement. You have to earn 150 credit hours of education—30 hours beyond a bachelor's degree.
If you earn a master's degree, you'll not only be qualified to sit for the exam, but you'll be able to expand your accounting knowledge, too. 
When researching master's programs in accounting, you likely stumbled across two different program types—a master's in accounting and an MBA in accounting. While both will likely get you where you need to go, an MBA in accounting is a wise choice for several reasons. 
The MBA is one of the most popular degrees in today's higher education world. Often, it incorporates basic knowledge of accounting into the curriculum as it is, yet a standalone MBA program often isn't enough to help you meet your goals if you are also interested in pursuing a career as an accountant.
An MBA in accounting will provide you with the key understandings of business concepts and technical skills that you would get in a normal MBA. However, you'll also emphasize more theoretical tools like how to leverage financial analysis to aid your decision making at a more strategic level. 
You'll receive the same hands-on training you would in a regular master's degree, plus you'll have a specialized credential that will underscore your specialization in accounting. You'll have both breadth and depth to be considered an expert who truly knows his or her stuff. 
Not only that, but an MBA in accounting can help you develop the key competencies required by all business professionals (and not just those specializing in accounting). These include business analysis, performance measurement, globalization, financial decision-making, and more. 
When you graduate from an MBA in accounting, you will know how to communicate effectively, how to identify problems and design solutions, and how to evaluate risk in business scenarios. Plus, you'll be eligible for a long list of jobs, including those as a management analyst, financial manager, revenue manager, chief operating officer, chief financial officer, and many, many more.
Long story short, if you're looking for a degree that is broadly applicable and incredibly relevant, go with an MBA in accounting. You won't regret it! 
Common Application and Admission Questions
Ready to begin your journey with an MBA in accounting? Great choice—we promise you won't regret it!
Before you can take a single course, though, you need to apply and be admitted to one of the country's top MBA programs. Applying to an MBA in accounting isn't any different than applying to any other MBA program. You'll need to submit a few documents that will evidence your readiness for graduate-level learning.
To start, you will need to prove that you earned a bachelor's degree in a related subject. While the list of accepted majors will vary depending on the university you choose to attend, you will usually need to have majored in something like accounting, finance, business, or another related area. Often, a background in accounting can help your chances of being admitted, but it's nothing to worry about if you don't fall into that category, either.
To prove that you have the college training and background necessary to be successful in a graduate program, plan on submitting official transcripts from any undergraduate and graduate-level work you have completed. You may need to submit an application fee, although this too varies by the university.
After completing your official application, your work is, unfortunately, not quite done yet. You'll have to submit several ancillary materials, such as standardized test scores from the GRE or GMAT. 
The GRE (Graduate Record Examination) and the GMAT (Graduate Management Admission Test) are hot topics in education, with many programs doing away with them as admission requirements altogether. Check with your school to see if anything has changed—but otherwise, start studying.
Both of these tests are used to measure a student's level of readiness for graduate-level learning. Aim to take these (and do well on them by studying hard!) at least six months before your application deadline. Don't take them too early, though, as most universities have cut-offs as to when they will accept previous test scores. 
Letters of recommendation are often used to gauge your readiness, too. These are usually requested from a professional, employer, or another individual who knows you and your talents well. Similarly, you may need to submit a resume or CV to show that you have some work experience as an accountant. This isn't always required, but sometimes is requested to show that you have the background in accounting that is necessary to provide you with some prerequisite knowledge. 
Finally, if you do not speak English as your native language, be prepared to submit proof of your English proficiency. Usually, this is done by completing the TOEFL or another language proficiency examination.
Depending on the university and how competitive the program is, you may have to submit other supporting documents or materials, too. Some of the country's most prestigious MBAs require that candidates complete interviews or even submit post-interview reflection essays. 
What About Financial Aid & Scholarships?
There's no question about it—earning an MBA of any kind, even in accounting, can be extremely expensive. The best programs can easily cost $100,000 or more, and while public universities are often less expensive than their private counterparts, that's not always the case. While you will likely earn a higher than average starting salary, particularly compared to individuals who only possess bachelor's degrees, there's no reason why you need to shell out your entire life savings to advance your career.
Research all of the options available to you before you apply to MBA in accounting programs. Start with the list of colleges you plan to attend. Again, those that are public are generally less expensive than private schools, but this is not always the case. Some private schools are able to offer significant financial aid to help offset their higher "sticker prices." As a result, you may end up paying less for a school that has higher tuition—quite the contradiction, but it happens all the time! 
Next, consider what kinds of financial aid opportunities are available. Most universities offer significant amounts of aid to help lower your cost of attendance. Master's degrees generally provide students with less financial aid (particularly merit-based aid) than bachelor's degrees, but in most cases, there are still a wide variety of options available to MBA candidates, too.
Your best bet at scoring lower prices on college tuition? Fill out the FAFSA. The FAFSA, or Free Application for Federal Student Aid, should be completed any time after January 1 of the year in which you plan to attend college. This form determines your eligibility for any need-based financial aid, including that which is offered at the federal, state, and university level. 
While you might not think that you will qualify for any need-based financial aid because your income is too high, don't cross this item off your list of options just yet. The FAFSA might not land you any grants, but it can be used at the institutional level to determine your eligibility for things like lower-rate interest loans, work-study, and more. 
The FAFSA may also open up your eligibility for various specialty or merit-based awards. These generally do not have to be repaid and are awarded based on qualifiers that have nothing to do with your financial situation. You might need to have high grades, certain attributes, or work experience in order to qualify for these. 
Do your research on what is offered by your school. Many large schools have significant endowments and also receive regular awards from benefactors who want MBA students to succeed—and to be able to earn a degree without having to pay a fortune. 
Even if your school is a bit scant when it comes to financial aid opportunities, never stop looking for other "free" ways to pay for your schooling. There are all kinds of industry scholarships out there that can help you fill in the gaps. In some cases, your own employer might be willing and able to help pay for the cost of your college attendance.
Don't leave any stone unturned—there are plenty of opportunities out there if you're only willing to look for them.
How Much Can I Make With an MBA in Accounting? 
When you earn an MBA in accounting, you will be qualified for a long list of jobs. Not only could you work as a general manager or executive manager in the company where you already work, but you could also find a job as a certified public accountant. Your degree could even bring you to a career in finance, organizational leadership, project management, or just plain old management. 
Most jobs are typically found in states like New York, Texas, and California. However, you should be able to find work in just about any town in any state around the country with one of these versatile degrees. 
Earning an MBA is a serious investment of money and time, and you might wonder whether it's worth your effort. The short answer? Absolutely. Sure, you might end up spending six figures in order to earn an MBA in accounting, but you'll be able to pay back your tuition costs—and jump into a rewarding career—in no time. 
According to the Bureau of Labor Statistics, the most common jobs for people with accounting degrees are accountants and auditors. With one of these degrees, you can expect to earn a salary of around $71,550 per year—that's a whopping $34.40 per hour. Earn a master's degree and your pay will likely be even higher than that.
Not only that, but with an MBA in accounting, you will be qualified for many other rewarding, high-paying jobs as well. You can climb the corporate ladder and pursue a job as a member of senior management or a top executive. You will likely earn a six-figure salary in that case (often, more than $100,000 per year). 
Best yet, employment for accounting professionals is only expected to grow. The Bureau of Labor Statistics estimates that employment opportunities for accountants and auditors will grow by 6% before 2028, which is just as fast as the national average. 
While the growth of any job in accounting is closely tied to the overall health of the economy, you'll find that these jobs are unaffected by things like changes in technology (every financial document still needs a good set of human eyes taking a look at it!). 
Of course, to earn the highest possible salary, you're going to want to invest in your career. Earning an MBA is a great place to start, but it won't do much for you if you don't have the commitment necessary to land (and then work in!) one of these high-profile, high-paying careers. 
Therefore, it's essential that you learn ways you can market yourself and continue to pursue additional education (even after you've completed your master's degree!) so that you can stay apprised of the latest developments in the field. Keep reading to learn more about the best MBA in accounting degrees and continue to educate yourself even after you've earned a degree—knowledge is your greatest tool when it comes to earning a high salary with an MBA in accounting.
What Are the Best MBA in Accounting Degrees?
We know that you have educational goals that you're itching to pursue, but you may not know where to start. The editors of Master's Programs Guide utilize a unique ranking methodology based on the following five aspects:
25% Overall Degree Affordability: Average cost of undergraduate and graduate tuition per school
25% Graduation Rate: Number of students who start at the university and actually finish there
20% Earnings Potential: Average mid-career salary of school alumni
20% Selectivity: The number of students who apply versus the number who actually get accepted
10% Online Graduate Offerings: The number of programs offered online in each department
At Master's Programs Guide, we strive to do our best to guide you and your family toward a fruitful academic career. The pursuit of knowledge is a noble one, and we want to help you reach your goals.
MBA in Accounting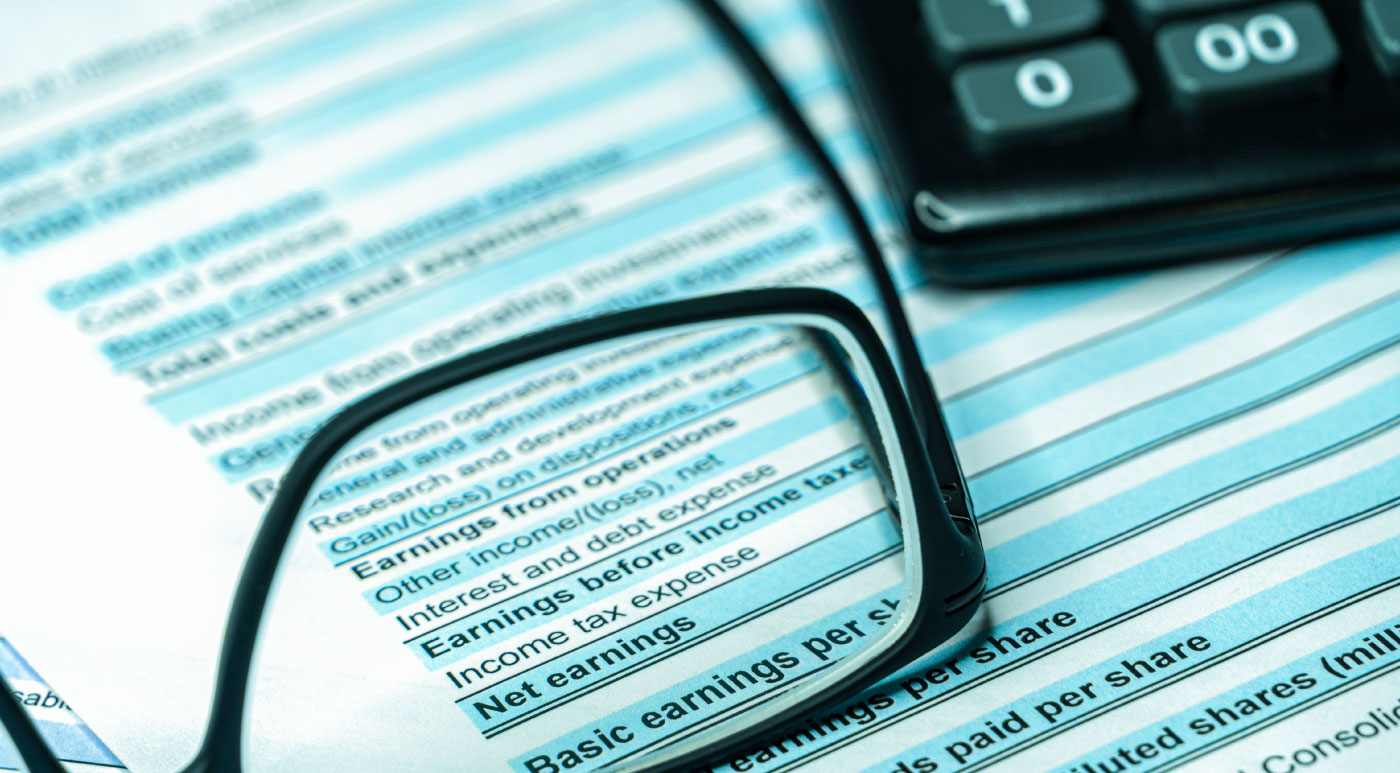 Founded in 1867, the University of Illinois Urbana-Champaign may have a name that sounds like a mouthful—but really, it's mission is quite simple. This university hopes to create a community of scholars, students, and alumni who have the power and skills to change the world.
To that end, the university is home to nearly 50,000 students from all 50 states and more than 100 different countries. It's ranked as one of the best public universities in the country—and it's also one of the best places to earn an MBA in accounting.
The business programs at the University of Illinois Urbana-Champaign are offered by the Gies College of Business. This school is known for its high-quality programs and prepares students who ultimately become leaders in government, business, and other areas. The school is recognized as a premier global destination for management and business training, with students benefiting from faculty who have extensive industry expertise and research portfolios. 
The MBA in accounting is just one out of many business-focused master's degrees offered by the University of Illinois Urbana-Champaign. Not only can you get a Master of Business Administration, but you can also pursue a Master of Science in finance, technology management, or business administration. 
For the MBA, optional concentrations include business and public policy, data analytics in accountancy, information technology and control, supply chain management, real estate, taxation, and corporate government and international business. The options are endless when it comes to piecing together the courses that make the most sense for your degree and career plans.
The faculty who teach in this program are incredibly skilled and proficient in their respective areas. They hold research backgrounds in interests such as organizational behavior, marketing, decision sciences, information science, economics, and other diverse fields. 
For the accounting concentration, you can expect to complete 12 hours of coursework in addition to the course requirements set forth by the rest of the MBA. You will take classes such as Accounting Analysis I and II, Managerial Accounting, and Financial Statement Analysis. 
These are in addition to core business foundational courses in things like finance, marketing, strategic management, and global perspectives. All courses are taught in modules that last anywhere from eight weeks to a full semester and build upon each other for a full, complete business perspective. Before graduation, you will also be required to synthesize everything you have learned in a final comprehensive capstone experience. 
You will be able to learn in a variety of state-of-the-art facilities, including the Margolis Market Information Lab, the Illinois MakerLab, and the Business Instructional Facility. The Margolis Market Information Lab is home to numerous electronic sources of business and financial data as well as the software used by global industries. You'll graduate with extensive hands-on experience that will prepare you to work in practically any setting. 
Both online and on-campus versions of this degree are available. Upon enrolling in this program, you'll become part of a worldwide network of industry and alumni partners who will help you throughout every step of your career. 
MBA in Accounting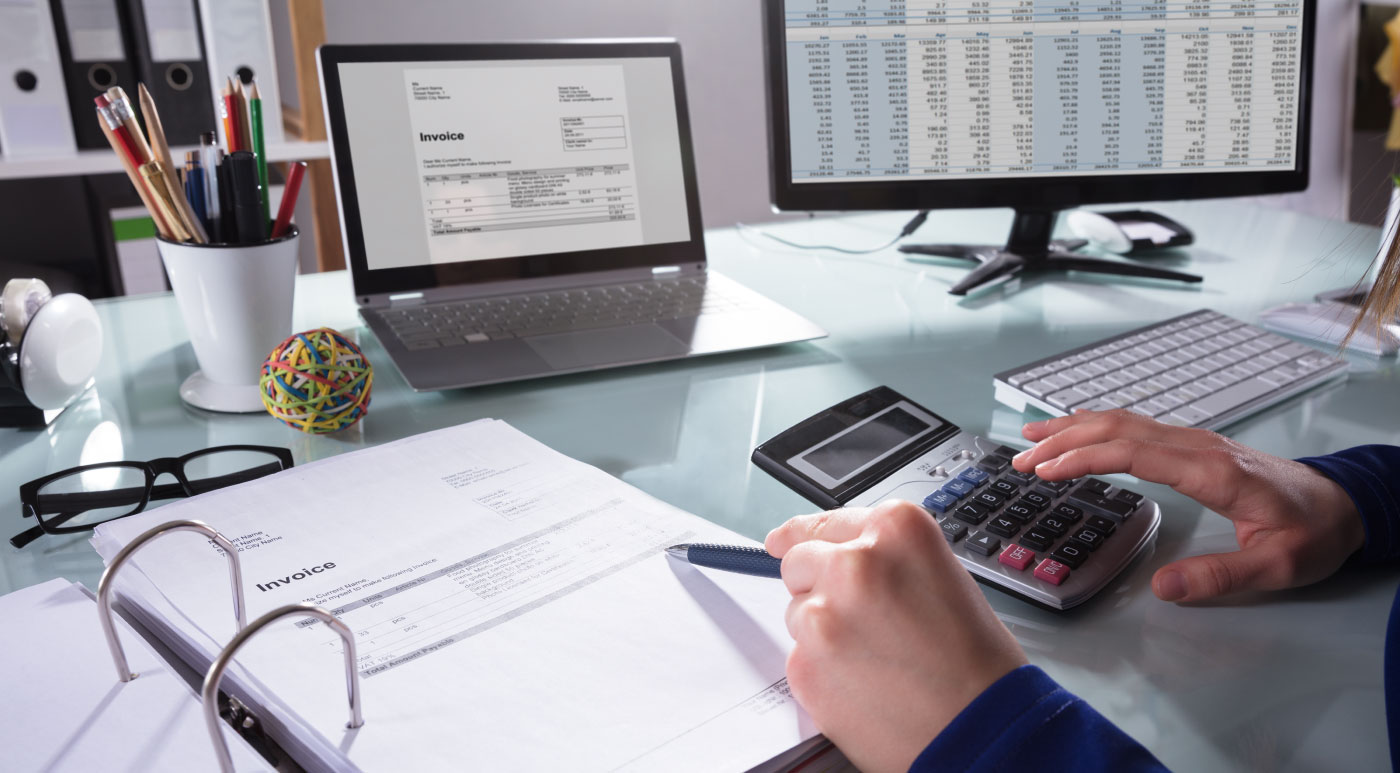 At the University of Virginia's Darden's School of Business, all first-year students are required to take a core accounting course. But what if you take that course and find that your interest in accounting hasn't been satiated—only piqued?
That's where the MBA in accounting comes in. At Darden, you'll have plenty of opportunities to expand your knowledge of and experience in core accounting principles and practice, both outside of and inside of the classroom. 
In this program, you'll take core courses such as Accounting for Managers, Management Planning and Control Systems, Taxation of Mergers and Acquisitions, and Financial Reporting and Analysis. Although course offerings change each year, you'll always benefit from classes that are taught using the unique case method strategy. This technique will help you gain a keen understanding of how accounting works in the real world. 
You will be able to hone your professional interests and truly hone your courses to your skill sets and chosen career path. You'll learn how to think critically in a real-world context via consulting projects, global immersion experiences, and live-action case studies. 
You'll spend about 21 months completing your degree here, benefitting from access to more than 80 of the world's best and brightest business leaders. The school is not only flexible, allowing you to explore 11 different dual degree programs or add a new level of intensity and marketability to your degree, but it's also lucrative. In fact, Darden's MBA boasts the top five average starting salaries among U.S. business schools!
Darden graduates are regularly hired by leading companies like Amazon, Microsoft, Goldman Sachs, and more. The school has a global network that's more than 17000 strong—with more than 2,000 in Washington, D.C. area alone! You'll be able to make an impact and find like-minded Darden graduates just about anywhere in the world you choose to travel.
Accounting isn't the only MBA concentration available at Darden, of course. Here, you'll also be able to pursue MBA concentrations like communications, leading organizations, marketing, sustainability, and more. Regardless of the concentration you choose, you'll be able to jump right into a rigorous core curriculum that is vigorous and rewarding. 
The school has repeatedly been recognized as offering some of the best business education experiences in the country according to The Economist—an accolade it's received for nine years in a row, in fact. 
That's hardly surprising, given the University of Virginia's impressive reach as a whole. Founded in 1819 by Thomas Jefferson himself, this school is an iconic installation that is world-renowned for its research and academic quality. It's ranked as a best public national university as well as a best value public university by U.S. News & World Report.
Furthermore, the University of Virginia is one of the few that dedicates itself to a unique financial aid model. All applicants are screened on their academic merit. Students are accepted based solely on merit and, if admitted, the school meets 100% of their financial need. 
MBA in Accounting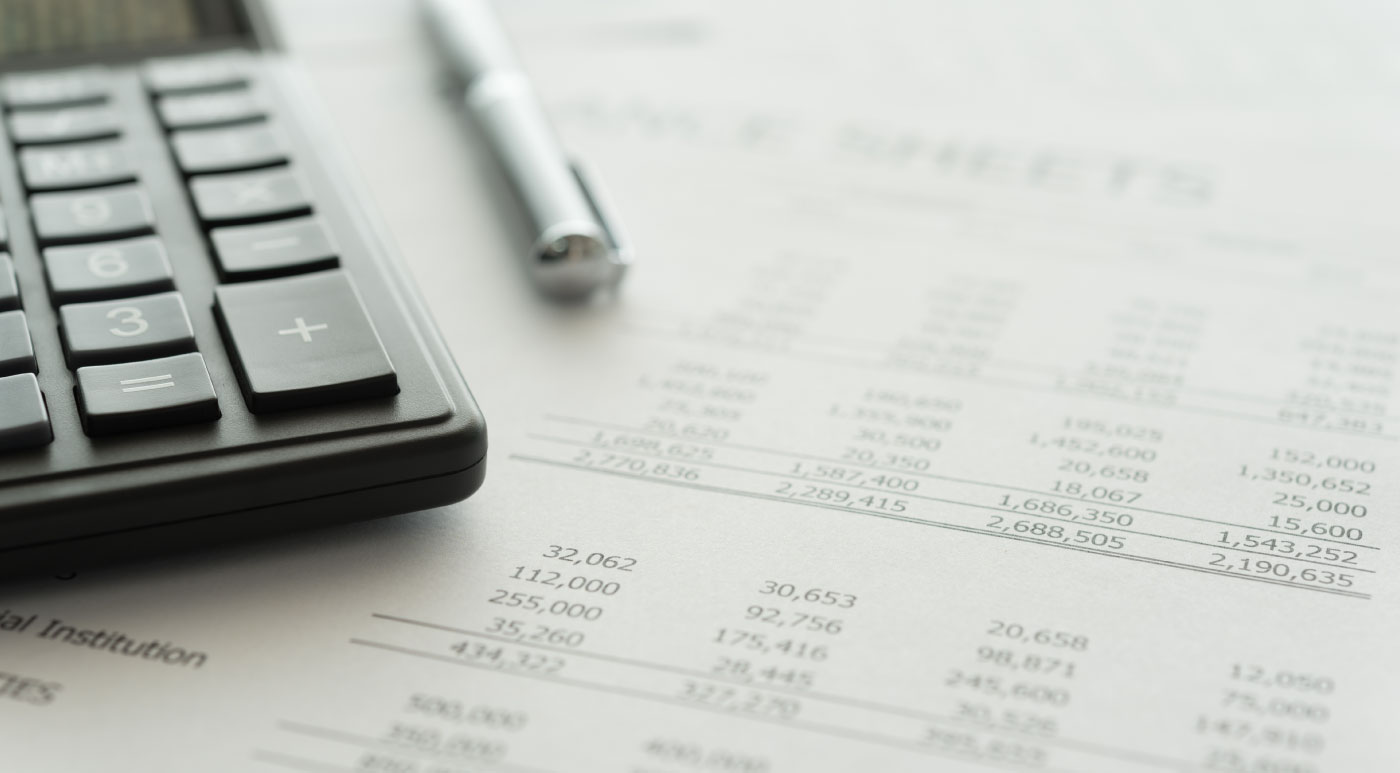 Where will your accounting interests take you?
In New York University's full-time MBA in accounting, it's up to you to figure that out—but you'll be granted plenty of opportunities to do so. 
This degree, offered by the NYU Stern School of Business, is one of the best in the country when it comes to preparing students for real-life work in accounting and management. You'll be able to take a wide variety of elective courses, including those in areas like financial accounting, strategic business planning, financial statement analysis, taxation, and managerial accounting.
Graduate with this specialization, and you'll leave Stern with an in-depth knowledge of how to evaluate, analyze, and break down accounting reports. Your skills will enable you to build accounting information systems, change and assess management reporting options, and forecast financial statements.
Sample classes include Taxes and Business Strategy; Credit Ratings and Fixed-Income Credit Analysis; and E-Commerce: Accounting, Control, and Valuation. 
Naturally, the accounting specialization isn't the only option for specialization in the MBA. There are a variety of choices to help you narrow your educational objectives as specifically or as broadly as you'd like. You can pursue up to three different concentrations or you can choose not to specialize at all. 
Some of the most unique concentrations include sustainable business and innovation, entertainment and media, management of technology and operations, luxury marketing, and healthcare—and that's just to name a few out of the 20 that are available!
This MBA has an unrivaled location in the heart of the Big Apple. You'll be able to put your new business skills to the test and solve problems across a diverse array of industries. If life in the big city has you feeling a bit confined, you can take your accounting training overseas, too. The MBA offers several global programs that last either one or two weeks and will allow you to study abroad without having to give up a full semester of learning at Stern. 
Many other immersive learning opportunities are available. For example, you can apply for the Board Fellows Program. In this program, you'll serve as a non-voting member of a New York nonprofit organization, be able to serve on committees, and even complete a strategic governance project to build your leadership aptitudes. 
You can also work in the on-campus consulting lab or work in a successful early-stage technology company in the city. Multiple opportunities for fellowships are available, as are additional courses and projects such as the Stern Signature Projects, Stern Consulting Corps, and Strategy with a Social Purpose. 
Finally, the NYU MBA is one of the best options for military members (both veteran and active duty) and their families. Through the Fertitta Veterans Program, you'll receive extensive support as you transition to business school, benefiting from social activities, alumni engagement and networking sessions, corporate visits and career development activities, and more. You'll get the jumpstart on your education that you need to be successful in your MBA. 
MBA in Accounting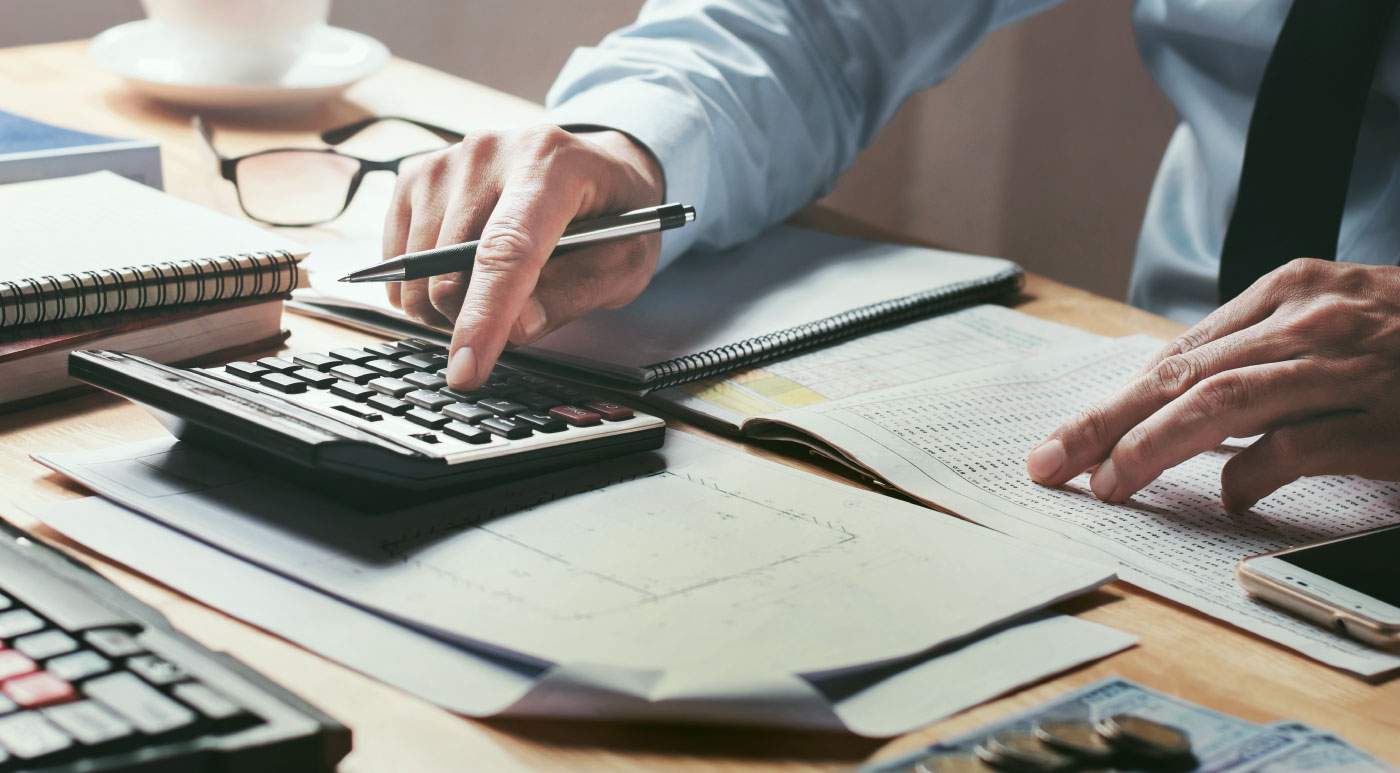 Did you ever think that you would be able to work at a Fortune 1000 company…before you even completed your master's degree?
At the Fisher College of Business at Ohio State University, that's not just a dream—it's a reality. In this program, you'll be able to work in all kinds of innovative partnerships with the surrounding business community along with nonprofits, start-ups, multinationals, and more. You'll benefit from a vast network of industry partners who want to help you succeed on your journey to becoming a more well-rounded accounting professional.
Fisher is a large school, with 1,036 students currently enrolled in its various graduate programs (with a student body representing 35 countries, no less!). The school is considered one of the country's premier research universities with nearly half a million alumni working in 150 countries all over the world.
The school is home to many different MBA programs, including a full-time MBA, an MBA for working professionals, and more. You can also pursue various non-MBA master's programs here, such as the Master of Accounting, the Master of Business Logistics Engineering, and the Master in Finance.
If you're reading this article, though, it's likely that it's the MBA with a specialization in accounting that piqued your interest. This program is enriched with numerous learning experiences that will help you uncover and maximize your true potential. You'll benefit from various skills assessments, a personalized curriculum, and on-site opportunities that will allow you to put theory into practice.
As a result, you'll graduate with skills that are sought-after by many of the world's leading employers. This program is ranked 37th in the nation and 15th among public universities, in fact—and that's according to U.S. News & World Report. 
Multiple MBA pathways are available to provide you with the flexibility you need to make a difference. You could pursue a general MBA or enhance your cross-functional and industry-specific skills with concentrations and pathways like brand management, logistics management, and risk management. 
No matter which curricular pathway you choose, you'll benefit from a highly customizable program that will help you make your degree truly your own. You'll enjoy action-based learning as you engage in Max Problem Solving, Social Impact Challenge, Global Applied Projects, and Business Lab Project courses. 
The Global Applied Projects course is one that is especially worthy of mention. Through this program, you'll be able to participate in an experiential learning course and three-week immersion consulting experience in a location outside of the United States. That's not the only study abroad opportunity you can pursue, either. 
Fisher also offers a global business expeditions option that will allow you to engage in business and cultural immersion on a short-term basis. In fact, 80% of full-time MBA students will participate in some kind of hands-on business consulting experience outside of the United States. These experiences can provide you with the expertise and cultural awareness necessary to succeed in practically any position.
MBA in Accounting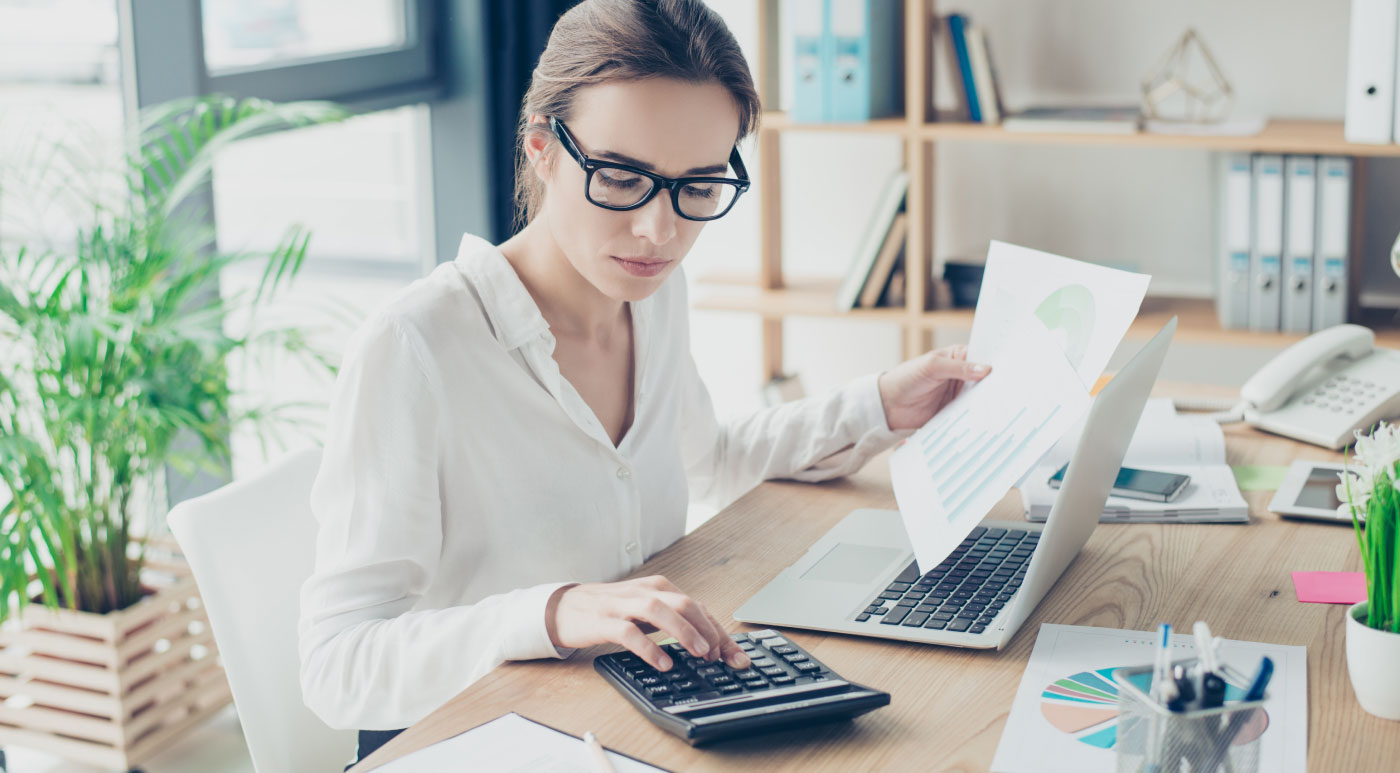 Picture this—you have an endowment fund of $8.0 million to manage in four equity and one fixed-income portfolio, each with a unique investment discipline. You're given analytical tools and training on risk management and portfolio management. The rest, however, is up to you.
If applied portfolio management such as this sounds like something you would do only after you've graduated from your MBA, think again. With an MBA in accounting at the University of Southern California, you'll be able to apply your training in investment and portfolio theory to real-life practice. 
This is just one example of the many experiential learning opportunities offered at the USC Marshall School of Business. Here, you will not only have the ability to partake in hands-on experiences such as these, but you can also pursue areas of your own interest and develop competencies that align with your career goals. In fact, you can take up to 7.5 units of elective classes during the spring semester of year one alone.
What better way is there to learn than by doing so in a hands-on, personally relevant fashion? At Marshall, you can do just that.
With more than 100 different elective courses per year, Marshall will offer you plenty to choose from. You'll be able to design an individualized program that covers several functional areas and complete an independent study project, if you wish. You can even take courses from other graduate schools at Marshall.
Of course, you'll be able to choose from various specialties, too, to help you hone your degree. Options include marketing, business communication, finance and business economics, data science and operations, entrepreneurship, management and organization, and of course, accounting.
The accounting specialization is offered in partnership with the Leventhal School of Accounting, an innovator when it comes to research and accounting education. The faculty here have built programs that are designed to help graduates succeed at any level and in any position. 
Most students will take about two years to complete their studies. Designed for early-career professionals, the program features classes that meet primarily at the University Park Campus in Los Angeles. That said, the school does offer an executive MBA program, an IBEAR MBA, and an MBA for professionals and managers. There is even a fully online MBA program, too, which is ideal for working professionals. 
With more than 93,000 alumni working all over the globe, the Marshall School of Business offers learners some of the best ways to get involved—and to make an impact—as they pursue their degrees. The average salary for Marshall MBA graduates is impressive ($127,495!) so you can rest assured that your degree will not only be impactful, but lucrative, too. 
 MBA in Accounting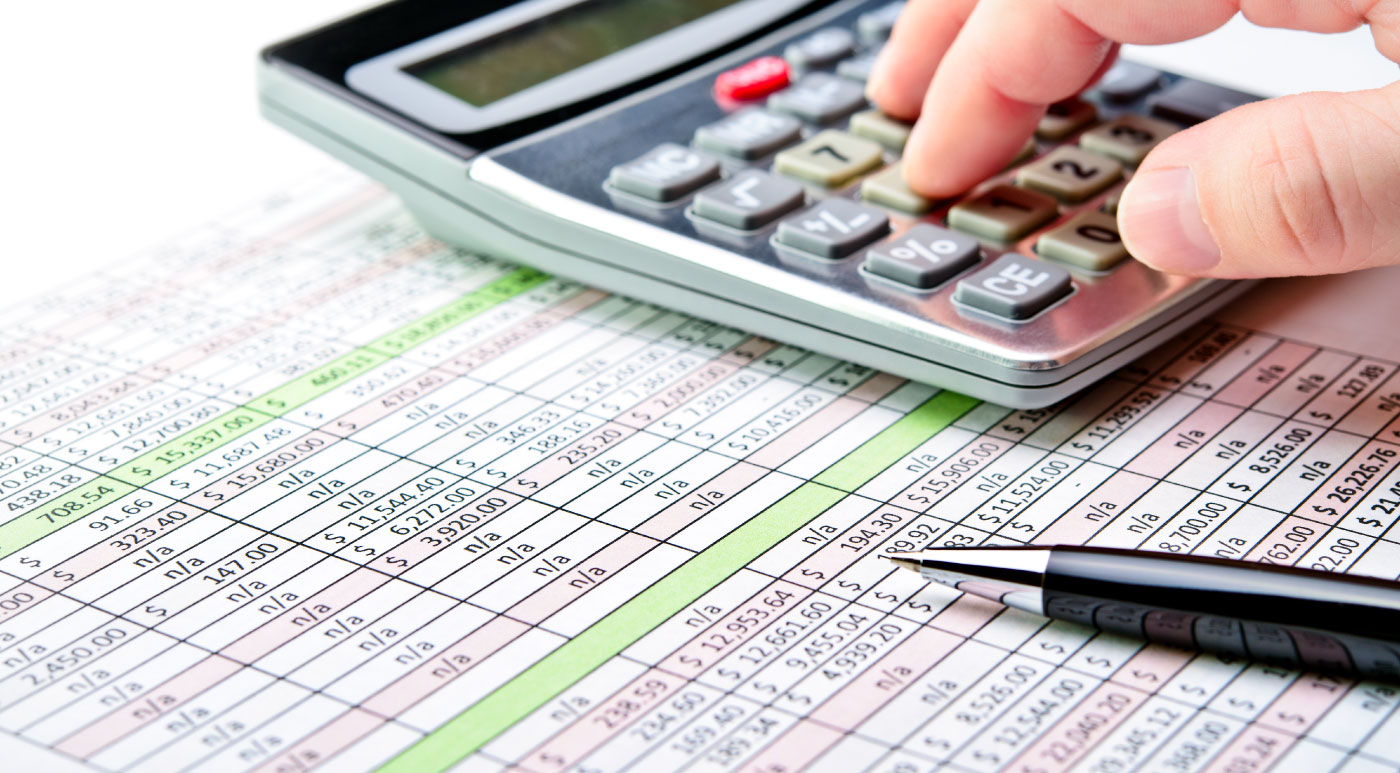 Landing a job immediately after graduation is a dream for most college graduates. Unfortunately, it's one that often doesn't come true—unless you choose to study in Indiana University-Bloomington's MBA, that is.
This program, offered in the Kelley School of Business, is impressive, boasting a 94.5% job placement rate for graduates within 90 days of graduation. The Kelley School of Business has plenty of other accolades to hang its hat on, too. It is ranked third for its career services by Financial Times 2020. 
You can easily personalize your education so that you can pursue your first career or even change careers. There are plenty of global study, leadership, and teamwork opportunities built right into the curriculum. While all students start at the same square one—learning the basics of business—after the first year, you will be able to design your own schedule to pursue various areas of interest. 
To do this, you'll choose one of Kelley's industry-focused academies. Each academy is meant to be closely aligned with your career goals. You can even add an industry focus with an internship, if you choose. Academy options include business marketing, consulting, strategic finance, and more.
In your academy, you'll gain valuable experience and exposure to recruiters and industry leaders. You can complete company-based consulting projects, nationwide corporate visits, networking, and more. This experience is more than just academic—it is truly life-changing.
Before completing your academy, you will take an integrated core as your first semester. This early experience is an immersive 15-week program that is led by some of Kelley's best instructors, all of whom will work together to provide you with a strong foundation in business fundamentals like finance, business communication, operations strategy, marketing, and more.
You can also add a major and minor if you choose, or you can pursue a certificate or joint degree. Some popular minors include marketing, finance, management, business analytics, and supply chain and operations. It's important to note that five majors and minors at Kelley are actually STEM-designated by the US government, underscoring the school's focus on technology, data, and analytics.
Let's not forget the joint degree options, either. You can add a global focus by pursuing a master's degree from the College of Arts and Sciences in Latin American and Caribbean Studies, Central Eurasian Studies, or Russian and East European Languages and Cultures, or you could add a law degree. You might even choose to combine your leadership skills with your technological aptitude by pursuing the MBA/MSIS program. 
To apply, you'll need to have a few basic skills and prerequisite experiences. For example, you'll need to have a baseline knowledge of things like spreadsheets, statics, and algebra. Although an undergraduate degree in business is not required, you should have strong leadership ability and some professional experience. You will need to provide transcripts and your GMAT or GRE scores, along with essays and letters of recommendation, too. 
MBA in Accounting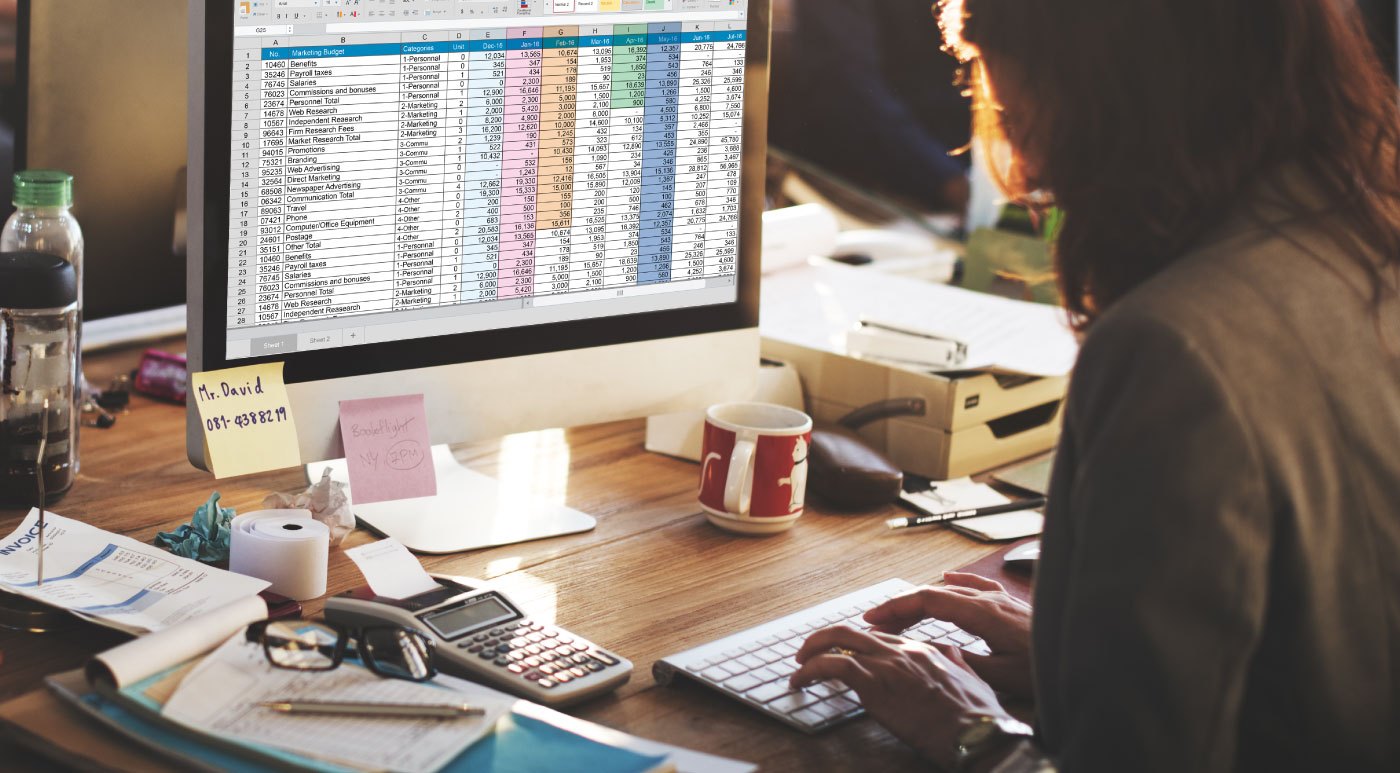 According to recent surveys, 85% of all MBA students at the Massachusetts Institute of Technology use their degree to "change their career trajectory." What does that mean?
Well, ultimately, it's up to you. When you choose to study at the Massachusetts Institute of Technology, you'll be joining a large group of peers with similar ambitions and dreams. However, you'll have the flexibility to decide what you ultimately do with your education.
A full-time, two-year program, the MBA at Massachusetts Institute of Technology is designed for leaders who want to make a major difference in the world. You will work with other aspiring leaders to solve some of the most pressing problems in business and to design solutions to improve the modern world. 
Earning a degree at MIT isn't all about lofty aspirations and dreams, either. This school backs up its mission with some serious data. The Career Development Office at the Sloan School of Business provides MBA students with extensive support in the way of networking, alumni partnerships, career workshops, recruitment events, and more. As a result, in 2020, 95.7% of all MBA graduates left campus with full-time job offers already in hand. The median base salary was an impressive $140,000. 
How is one program able to offer such impressive statistics? It's simple. Not only will you be taught by faculty members who are talented practitioners in their own regard, but you'll also be able to engage in professional development opportunities like one-on-one career coaching, club events, and company presentations. When you graduate, you'll join a network of more than 136,000 alumni all over the world.
MIT's curriculum starts with a core semester in which you and your cohort will begin learning extensively about management theory and practice. Then, you'll be able to engage in a variety of courses and experiential learning opportunities meant to hone your business acumen. The core curriculum includes basic classes such as Data, Models, and Decisions; Organizational Processes; and Economic Analysis for Business Decisions.
Then, you can choose tracks and certificates to dive deep into your area of interest. The tracks include finance, enterprise management, and entrepreneurship and innovation. Certificates are offered in sustainability, health care, and analytics. There are even dual and joint degrees available! Whatever path you choose, the MBA in accounting at MIT is sure to help you follow through on all of your career goals.
To apply, you will need to submit a resume and cover letter to evince your work experience to date. You will have to submit a video statement that will introduce yourself and your goals. A letter of recommendation, organizational chart, and transcripts are also required. GRE or GMAT test scores are necessary (one or the other) but it's important to note that your scores are only valid for five years.
MBA in Accounting Major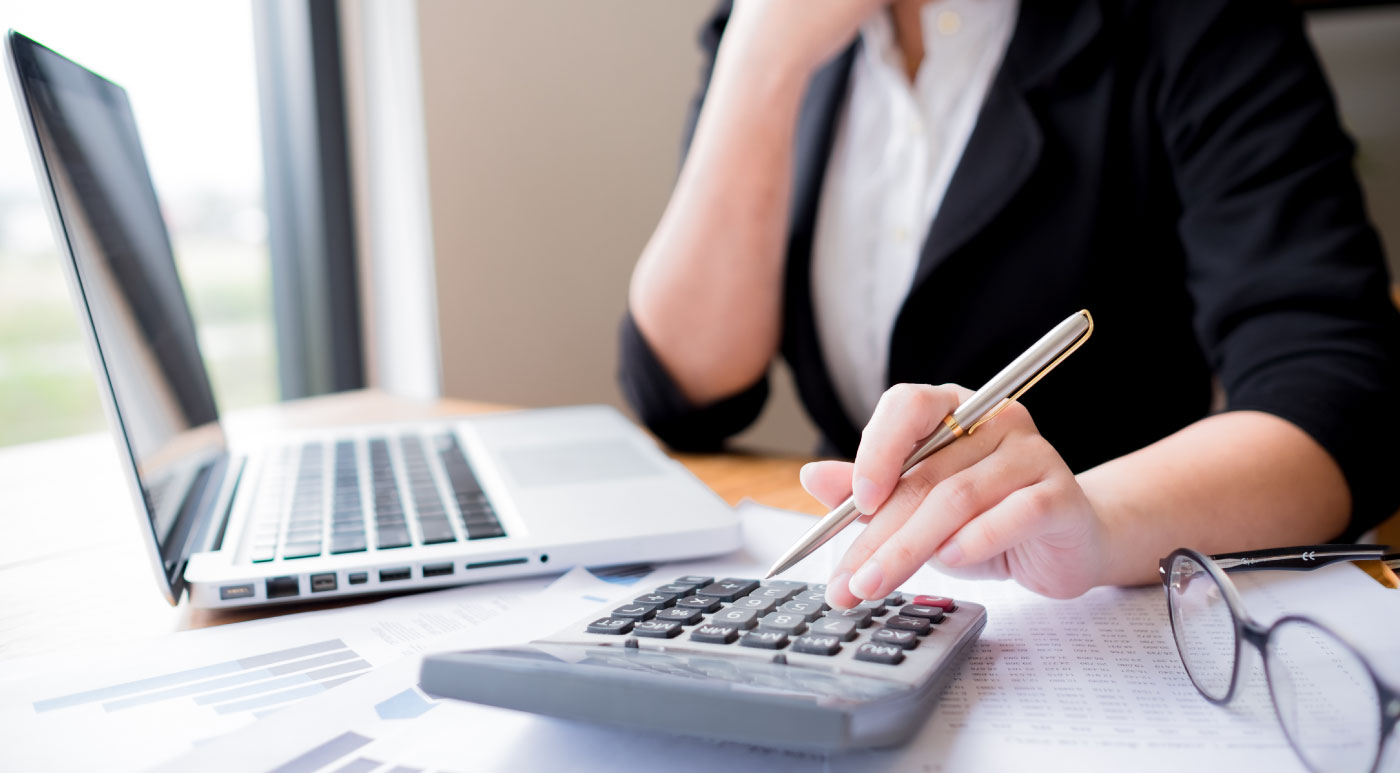 It doesn't matter whether you want to become a certified public accountant, a chartered management accountant, or any other kind of accountant. When you become a Wharton MBA major, you'll be able to fulfill any and all of your career goals—and to seek professional certification, if desired, too.
In this program, you'll gain the skills you need to measure, evaluate, communicate, and address an organization's financial activities. You'll take courses on how to report and organize financial data, make economic decisions, and help an organization become more profitable.
The MBA in accounting at Wharton is unique in that it focuses almost exclusively on the user of accounting data. Your courses will stress the procedures, applications, and concepts that are vital for reliable accounting analysis. After completing this degree, you'll be able to pursue certification as a CPA or CMA. 
You will take a variety of courses, many of which you can customize and choose to suit your career goals and schedule. Options include Cost Management; Accounting for Mergers, Acquisitions, and Complex Financial Structures; and Taxes and Business Strategy. 
When you choose to enroll at Wharton, you'll be joining a large alumni family of more than 99,000 individuals all over the world. That network can provide you with extensive opportunities for mentoring, learning, and career development. 
Although the full-time MBA here is no doubt a challenge, it's a great way to improve your career prospects. Over 98% of all students seeking full-time employment in 2018 received job offers. Those job offers had starting salaries of more than $122,000. 
This program is so successful because of its data-driven curriculum as well as its extensive opportunities for students to gain firsthand knowledge of what it takes to be successful in business. You will be able to work closely with faculty and other students to build your own business or turn existing ones into stronger organizations. 
Not only that, but with Wharton, you can study anywhere in the world. The school offers immersive study abroad experiences in six continents, working to establish three business schools in Asia alone. If you'd rather stay close by, you can pursue an internship through Wharton instead. Top employers include Airbnb, Apple, Anheuser-Busch, and more.
Ready to apply? You will need to submit official or unofficial transcripts from any universities you have attended. You'll also need to supply two essays, GMAT or GRE scores, two letters of recommendation, and a resume. 
A background in business is not required for admission, but some work experience will definitely improve your chances of being accepted. You can choose to study at three different locations when you enroll at Wharton—Philadelphia, PA, San Francisco, CA, or Beijing, China. 
Regardless of where you choose to study, you'll be making an investment in yourself and in your future. Wharton's tuition doesn't come cheap, but as a graduate student, you will be able to apply for a myriad of financial aid opportunities, such as military benefits and the Wharton Fellowship Program.
MPA or MBA in Accounting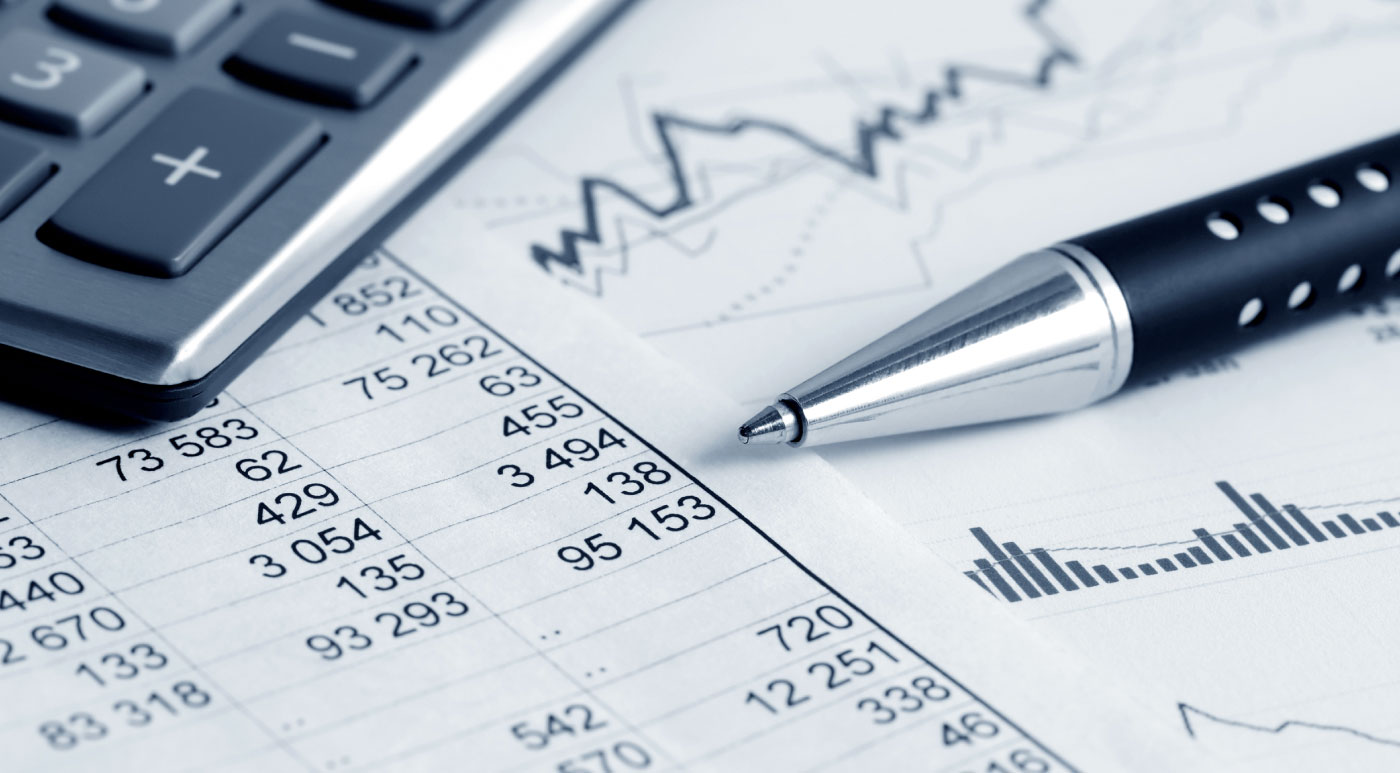 Earning an MBA doesn't have to take forever. In fact, you can graduate from the MBA in accounting at the University of Texas at Austin in as little as one year—or, if you're still looking at undergraduate programs, consider signing up for the integrated MPGA, which will allow you to earn both a BBA in accounting and an MPA degree in just five years.
Clearly, the University of Texas at Austin wants to make it possible for you to save both time and money. You'll do both with these highly relevant degrees. 
Top-ranked by Public Accounting Report, the accounting master's at the University of Texas is home to diverse classes that will enable you to pursue your personal and professional interests and build your network for career success. 
The traditional MPA in accounting is designed for students with backgrounds in topics beyond accounting. You don't have to have any training or work experience in this field in order to apply, yet you'll still be able to earn an MPA in just one year. 
Alternatively, you can pursue the integrated MPA. This program is for Texas McCombs School of Business undergraduates who want to earn both a BBA in accounting along with an MPA in just five years. You'll save both time and money by doing so. A final option is the ECON-MPA that is for current undergraduates majoring in economics. As with the integrated MPA, you'll be able to earn both a BA and an MPA degree. 
Let's not forget about the MBA, either. As one of the largest MBA networks in the world, this program enables you to take your courses full time in Austin or as a working professional in Dallas/Fort Worth, Houston, or Austin. You'll be able to customize your degree, choosing up to 70% of all of your classes as you also participate in internships, study abroad, fellowships, and competitions. Accounting is the only concentration available. 
These graduate programs offer high job placement rates and classes taught by world-class faculty. Graduates from this program have a higher pass rate on the CPA exam than both the state and national average.
That's partially because the curriculum is engaging and relevant, and partially because it is structured to help you meet your goals in no time. The programs are strategically designed so that you can take classes that interest you for a more well-rounded education. There are internships, study abroad courses in Buenos Aires and Prague, and other hands-on experiences for you to enjoy, too. 
In the classroom, you'll take core classes in things like finance, information technology, marketing, strategy, and management. Before it even comes time to graduate, you can accelerate your career by working with top public accounting firms and industry leaders. In fact, nearly 500 different companies from around the world actively recruit MPA and MBA students from McCombs. When it's time to graduate, you'll benefit from one-on-one career advising, professional development activities, and job search events.
MBA in Accounting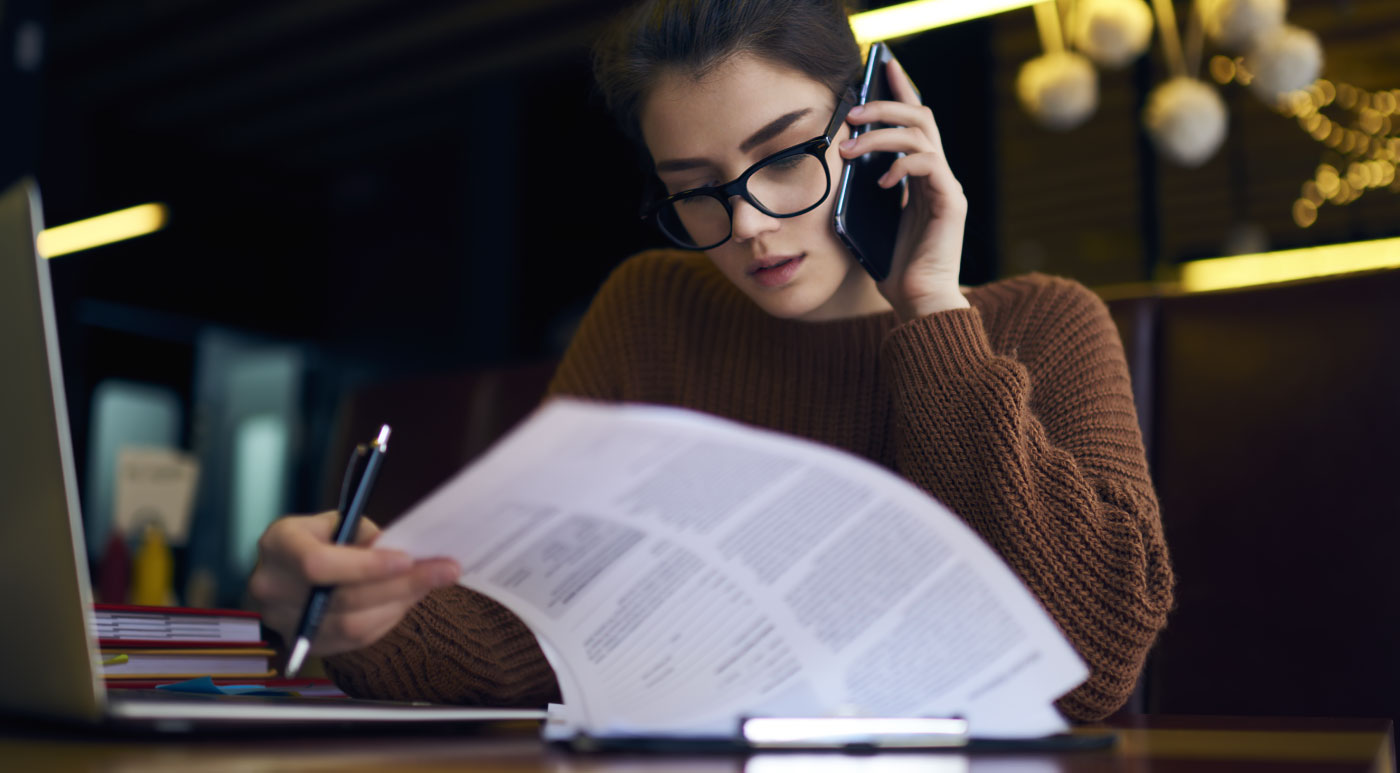 Looking for an MBA that will prepare you for the global nature of modern businesses and accounting systems? If so, you should consider the Stanford MBA in accounting.
It is offered by the Stanford Graduate School of Business, a department that offers a variety of full-time, non-degree, and certificate programs for aspiring business professionals. The MBA in accounting is just one of many hands-on, integrative programs you'll be able to choose from here.
Your study will begin right from day one as you start to build your knowledge of general management—and gain a global perspective. 
You will engage in practical experiences and get feedback from your classmates and leadership coaches to expand, enhance, and improve your leadership style. You will also work toward developing your managerial skills as you explore the first initial year of core courses.
Beyond that, you'll have the flexibility to pursue classes that accelerate your path toward a rewarding career. During your second year, you can participate in seminars, electives, joint or dual degrees, or interdisciplinary courses at other Stanford schools. You may choose to take electives in clusters like finance, leadership, marketing, operations, strategic management, and of course, accounting. 
What's even more exciting is that you can also take a series of two-week compressed courses to build a deep body of knowledge in specific business areas. 
While you're enrolled, you'll be supported by an academic advisor who can help you craft an individual plan of study. You'll learn from career advisors who can help you develop your career goals along with leadership fellows to help you build your own self-awareness. You'll even work with student life advisors who can help you put your leadership skills into practice. 
Your opportunities will extend well beyond the classroom, too. Stanford offers multiple opportunities for you to immerse yourself in your studies both on campus and off. You can participate in a number of global management immersion experiences, many of which can take place over four weeks during the summer. You'll be able to work on a project for a sponsoring organization in an industry like international development, consumer products, energy, health care, and more. 
Global study trips vary in terms of their location, but in the past, students have studied and worked in the UK, Switzerland, Greece, Ghana, Togo, Macau, Singapore, Hong Kong, and more. Don't worry if you have a hard time finding what you're looking for at first—Stanford will also enable you to create your own global internship, independent study course, or another individualized global experience to help you meet your career and academic goals.  
If you're itching to apply, start your application early. You'll need to pay a $275 application fee and complete an online application. Your application will require core materials like letters of recommendation, test scores, essays, and transcripts. 
OTHER NOTABLE PROGRAMS 
#11. University of California-Berkeley
Location: Berkeley, CA
Degree: MBA: Financial Accounting
Net Price: $17,862
#12. Harvard University
Location: Cambridge, MA
Degree: MBA in Accounting and Management
Net Price: $17,590
#13. University of Michigan-Ann Arbor
Location: Ann Arbor, MI
Degree: MBA: Financial Accounting
Net Price: $16,856
#14. Columbia University in the City of New York
Location: New York, NY
Degree: MBA: Financial Accounting
Net Price: $21,220
#15. Cornell University
Location: Ithaca, NY 
Degree: MBA in Accounting
Net Price: $28,890
#16. Northwestern University
Location: Evanston, IL
Degree: MBA in Accounting
Net Price: $27,540
#17. University of Chicago
Location: Chicago, IL
Degree: MBA in Accounting Concentration
Net Price: $33,003
#18. Duke University
Location: Durham, NC
Degree: MBA in Accounting
Net Price: $19,785
#19. Dartmouth College
Location: Hanover, NH
Degree: MBA in Accounting
Net Price: $23,394