Ready to find your ideal master's program?
www.mastersprogramsguide.com is an advertising-supported site. Featured or trusted partner programs and all school search, finder, or match results are for schools that compensate us. This compensation does not influence our school rankings, resource guides, or other editorially-independent information published on this site.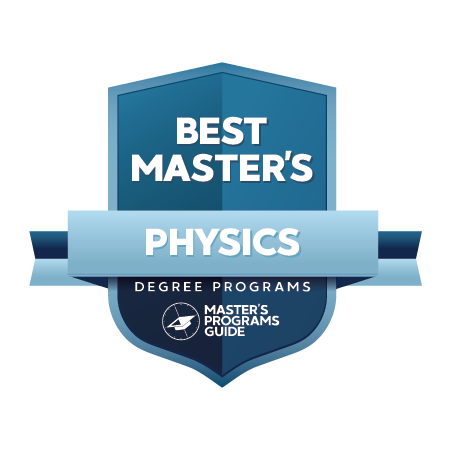 Black holes. Splitting atoms. The origins of the universe. These are the laws of the universe. Those questions most fundamental to our existence. They are also the topics students examine while pursuing a master's degree in applied physics.
What is physics? According to the scientists at Columbia University, applied physics is the "study of matter and energy." It is the examination of how matter and energy interact through space and over time. 
A bachelor's degree is essential for anyone who wants to work as a physicist. However, those core courses aren't enough. You also need a master's degree to succeed long-term in your career.
See Also: 10 Best Master's in Industrial Engineering
COMMON APPLICATION AND ADMISSION QUESTIONS
The GRE is a core admissions requirement for many programs. Some schools also ask applicants to submit scores from the GRE Physics Subject exam. The applied physics exam has 100 multiple-choice questions. These test material students often learn in an undergraduate applied physics program. The exam covers:
classical mechanics
electromagnetism optics and wave phenomena
thermodynamics and statistical mechanics
quantum mechanics
atomic physics
applied physics
special relativity
laboratory methods
specialized topics such as nuclear and particle physics and condensed matter.
These are all core and elective courses you will cover in a physics master's degree. Your bachelor's degree should prepare you for this test and for most physics graduate programs.
In addition to the GRE, you will have to supply other materials to apply to most physics graduate programs. These materials include:
A bachelor's degree with core and elective courses in applied physics (sometimes degrees in a related field are allowed but you may have to take additional prerequisite courses)
A resume
Transcripts
Work experience
Other degree requirements or admissions requirements include letters of recommendation and an essay. Most of the schools ask applicants to supply a statement of purpose. Some schools want both a personal statement and a professional statement. These statements give applicants the chance to talk about their own story. You can explain the importance of earning a physics master's degree.
See Also: Best Nuclear Engineering Schools
WHAT ABOUT FINANCIAL AID & SCHOLARSHIPS?
 All degree-seeking graduate students can apply for federal student aid. You will need to complete the FAFSA for this. You can use federal and state financial aid to pay for any degree, even online physics degrees with solely online courses. Look up tuition information for your school before applying for admission. But know that many universities have lots of financial aid to offset that base tuition information. 
Many scholarships base awards on financial need or academic excellence. Grants usually base their awards on financial need. 
The American Physical Society offers internships and fellowships to physics graduate students. Some of those include summer internships at the Lawrence Livermore National Laboratory, in California. Other opportunities include summer programs with the Materials and Chemistry Institute and the Nuclear Forensics Summer Institute.
Another option is the Graduate Research Assistant Program at Los Alamos National Laboratory, in New Mexico. Los Alamos helps students arrange to conduct master's thesis research that goes beyond the bachelor's degree level.
Other options include student symposia and educational programs. The Smithsonian Institute is another good resource for fellowships and internships. Physics students might also look for internships with and scholarships from the American Astronomical Society. This support ranges from summer internships to research opportunities and scholarships. 
Each of the schools in our list also offers research assistantships, fellowships, and grants. Graduate assistantships offer particular advantages to students in the sciences. These give students a chance to work in ongoing research within their areas of interest. Again, research tuition information at your school for more information.
Note that you may be able to save money by taking a wide range of classes in your graduate program fully online. Many schools offer fully online physics programs. This might be a smart way to cut down housing and tuition costs.
HOW MUCH CAN I MAKE WITH AN MASTER'S DEGREE IN PHYSICS?
A master degree in physics will prepare you for many types of career opportunities. Physicists work in both research and academia. According to the Bureau of Labor Statistics, the median annual salary for a physicist is about $147,450. There is an expected increase of 8% in jobs for physicists over the next decade. That's also according to the Bureau of Labor Statistics.
This is above the national average. There are a wide range of options available to students who hold a master's degree. According to The Physics Careers Resource, many degree recipients go on to rewarding careers. These include engineers and software developers to science or lab managers. There are many industries students can enter with a graduate degree.
Other areas where one might work after completing a master's in physics include:
Aerospace industry
Business
Computer programmer or analyst
Data analysis
Defense industry
Applied physics research
Materials science research
Applied physics engineering
Information technology and computer software
Manufacturing
Medicine
Of course, in addition to these career opportunities, many universities offer significant preparation for a PhD program. By choosing the right elective courses and core courses in your physics master's degree, you can be prepared for just about any career.
Follow us to our list of the 10 Best Physics Masters Programs!
MASTER OF ARTS IN PHYSICS

The picturesque town of Berkeley is on the east side of San Francisco Bay. It's right across from San Francisco. The city has breathtaking views over the Bay, award-winning restaurants, and an active arts scene. It is best known as the home of The University of California, Berkeley. This school has a top masters program in physics.
UC Berkeley has played a role in some of the great discoveries of our time. That's according to the Bureau of Labor Statistics.
More than 30 alumni have gone on to win Nobel Prizes. You can see why this is the ideal masters program in physics!
Aspiring physicists can complete a graduate degree in the subject at UC Berkeley. It offers a Ph.D. in physics, too. Students may petition for a Master of Arts in Physics during the program. Berkeley does not allow students to complete an MA degree without pursuing a Ph.D. The physics program is research-based. Other fully online degree requirements are fairly straightforward.
Students in the  physics master's degree explore a variety of elective courses like:
theoretical physics
atomic physics
biophysics
mathematical physics
nuclear physics
stellar structure
applied physics
materials science
space physics
To earn a master's in physics, a student must be a Ph.D. candidate. They must petition for the master's degree after completing 35 credits.
All students take four core courses in the master's in physics:
Classical Electromagnetism
Equilibrium Statistical Physics
Two courses in quantum mechanics.
Elective courses in the master's in physics might include:
Graduate Research in Physics
Advanced Professional Preparation: Supervised Teaching of Physics.
After completing 35 credits, students must also pass a comprehensive examination. 
The recommended undergraduate coursework for the master's in physics includes:
mechanics
electromagnetism and optics
basic applied physics
statistical and thermal physics
quantum mechanics
advanced laboratory.
Suggested elective courses include:
atomic physics
nuclear physics
solid-state physics
applied physics
astronomy
applied mathematics.
Other important considerations for admission to the master's in physics include letters of recommendation, research work, and an essay. 
Students will find research opportunities at the Lawrence Berkeley National Laboratory. The Berkeley Lab is a research lab for the U.S. Department of Energy. The Berkeley Lab conducts research in:
the physical sciences
energy technologies
energy sciences
Earth and environmental sciences
computing sciences
biosciences.
Anyone can visit the UC Berkeley campus daily, beginning in the Koret Visitor Center.
MS IN PHYSICS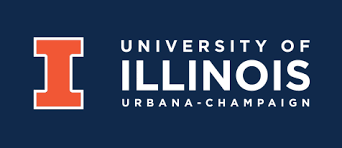 Champaign-Urbana is a metropolitan area in Illinois. It is about two hours south of Chicago. It sits along I-74. It is about two hours west of Indianapolis. The combined area has about 230,000 residents. It is a top-ranking technology hub. And it's home to the University of Illinois at Urbana-Champaign, where you'll find another top physics masters program.
UIUC opened in 1867. It as one of 37 original land-grant institutions in the country. It was first known as Illinois Industrial University. It became the University of Illinois in 1885. Almost 50,000 students attend the university. It is a major research facility that has pioneered studies in disability resources, LEDs, and the world's first graphical web browser. The faculty hold 24 Nobel Prizes among them. 
Students can complete a 32-credit MS in Physics at UIUC. This is one of the best graduate programs for physics majors who want to be done fast.
Students can complete the degree in 1.5 years as a full-time student. Graduate students at Illinois Physics learn to blend theory, research, and teaching methodologies in the first year and beyond. The 500-level courses taken in the master's in physics might include:
Classical Electromagnetism
Mathematical Physics
Astrophysics
Quantum Mechanics
General Field Theory. 
The campus includes state-of-the-art research laboratories. These are ideal for students in physics graduate programs. The three-building complex includes the:
Loomis Laboratory of Physics
Illinois Materials Research Laboratory
Physics Liquid Helium Facility
Physics Interaction Room.
Illinois focuses on several key research areas in physics in the master's degree:
AMO Quantum Information
Astrophysics Gravitation and Cosmology
Biological Physics
Condensed Matter Physics
High Energy Physics
Applied Physics
Nuclear Physics
Physics Education Research.
You'll start to explore this research as early as your first year. Collaborative research opportunities are available for the master's in physics. These are at Argonne National Laboratory and Fermi National Accelerator Laboratory. Each is located about two hours away. Illinois Physics has many active student physics organizations. They offer great networking and support for the department's master's degree students.
MS IN PHYSICS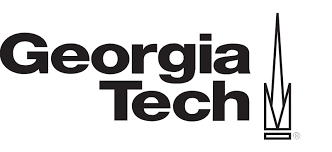 Atlanta is one of the most dynamic cities in the country. It is also home to Georgia Institute of Technology. It opened in 1888 as Georgia School of Technology. The school played an important role in transitioning the South from an agrarian to an industrial economy.
Georgia Tech offers a MS in Physics. This physics masters degree is one of the best in the world. It is a research-focused degree. It serves as a stepping-stone to the Ph.D. in physics. The MS degree is for students not planning to go into research.
The 30-credit MS in Physics requires six specific courses. For the physics degree, you'll complete core courses in the first year such as:
Classical Mechanics
Electromagnetism I and II
Quantum Mechanics I and II
Statistical Mechanics.
Students also complete six credits in a physics lecture course for the physics degree. There is a 6-credit Master's Practicum. Department students have the chance to explore one of six research areas through Georgia Tech's research groups. These are core courses for students in any discipline that you can explore starting in the first year of full time or part time study. 
MS IN PHYSICS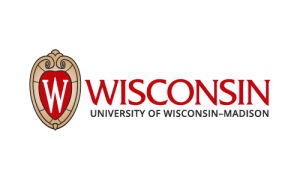 Madison, the capital of Wisconsin, is 90 minutes west of Milwaukee. The city of about 260,000 has two massive lakes, Lake Mendota and Lake Monona. There are ample outdoor activities. There are also great restaurants and an assortment of galleries and museums.
Madison is also home to the University of Wisconsin. UW opened in 1848. It was the state's first public university. It is the state's largest university. The 936-acre campus sits on the banks of Lake Mendota. UW also operates the nearby arboretum. This is a 1,260-acre wildlife refuge. UW is a land-grant school and major research institute. Today, there are more than 39,000 students across 13 schools and colleges. Among these schools you'll find one of the world's best graduate programs for physics majors.
Students can complete either a Master of Arts or a MS in Physics. UW's Department of Physics has several major areas of emphasis. You will start taking career-boosting core courses right in your first year of study. Those areas and core courses are:
astrophysics
atomic, molecular, and optical physics
condensed matter physics
materials science
high energy and particle physics
stellar structure
plasma physics
applied physics
quantum computing
string theory.
Research has either a theoretical or experimental specialty at UW.
The 30-credit MA in Physics is an academic degree. To receive the MA, students must complete five core courses:
Theoretical Physics-Dynamics
Statistical Mechanics
Theoretical Physics-Electrodynamics
two courses in quantum mechanics.
The remaining 15 credits can be earned through physics electives, other core courses, fully online courses, directed study, and research. The 30-credit MS degree is a professional research-based program. Students complete a directed master's project and a thesis. They also must pass a qualifying exam. This is a partial online degree as well.
All students take the same core courses for the MS degree. A sub-major in quantum computing is also available for the MS degree. This option is an intensive program, which is the best way to earn a degree in as little time as possible. It is completed in one year. It has a focus on quantum information and computing. The program does not include any assistantships. This 30-credit option has a wide range of core courses and elective courses in:
quantum mechanics
thermal physics
applied physics
quantum computing
solid state physics
atomic and quantum physics
quantum computing laboratory
All applied physics students at UW have access to the Physics Library. This is a fine instrument and machine shop, and an electronics shop. It's another feature that makes this one of the best masters in physics.
Many students in this graduate program take advantage of the research options at the Physical Science Lab. There are 10 research groups within the Department of Physics. The astrophysics group for this graduate program covers topics including:
cosmology
interstellar medium theory
planetary aeronomy
applied physics
x-ray astrophysics
The atomic, molecular and optical physics group conducts ongoing research in atomic and optical physics. Biophysics and condensed matter physics group conducts condensed matter research. The cosmology group studies cosmology and high energy theory. The experimental neutrino physics and astroparticle physics group offers many research opportunities at the Physical Sciences Laboratory.
The high energy physics group researches particle physics. The high energy experimental group encompasses 10 groups. The National Science Foundation funds the nuclear physics group. The plasma physics group operates experiments and research through the Wisconsin Plasma Physics Laboratory. The Wisconsin Quantum Institute researches quantum computing and information.
MS IN PHYSICS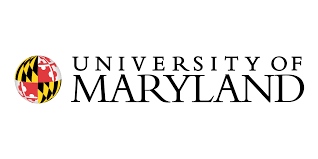 You'll find another one of the best masters programs in physics at the University of Maryland. UMD's Department of Physics is part of the College of Computer, Mathematical, and Natural Sciences. Applicants need a strong background in physics. Undergraduate courses should include degree requirements like:
mechanics
electricity and magnetism
physical optics
stellar structure
quantum physics
applied physics
thermodynamics.
Prospective students will need to furnish three letters of recommendation, and a statement of purpose. You'll also need scores from the GRE Physics exam.
This physics masters is a 30-credit Master of Science in Physics. Most students in the program receive a master's degree as part of their Ph.D. studies. The MS is available in a thesis or non-thesis option. Those who plan to pursue the non-thesis option must earn 30 credits. That is not including research credits. These must include four courses in the general physics sequence. Those who choose the thesis option take the general physics courses and a graduate laboratory. They must also pass an oral exam to defend their thesis. 
UMD has more than 30 research groups and centers within the Department of Physics. Those include:
astro metrology
atomic, molecular & optical
biophysics
applied physics
condensed matter experiment and theory
cosmic ray physics
space physics
The on-campus research centers give students many options. They can choose to specialize their physics research. Or they can take an interdisciplinary approach. 
MS IN PHYSICS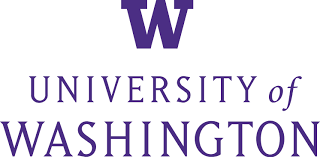 UW-Seattle offers a part-time Master of Science in Physics at both its Seattle campus and online. This physics masters is ideal for working adults. Most students complete the degree in two to three years. All classes are held in the evenings.
Admission requirements include a Bachelor of Science in physical science, mathematics, or engineering. Applicants must show a GPA of at least 3.0 in relevant upper-level courses. UW-Seattle also considers applicants' work experience. Everyone must submit a statement of purpose explaining their career goals. GRE scores are not required for the MS in Physics.
Once accepted into the 36-credit applied physics program, students can complete all classes on the UW-Seattle campus. Students can choose whether to attend lectures in person or online. They must attend lab courses on campus. 
The program has four core courses:
Electromagnetic Theory
Quantum Physics
Applications of Electromagnetic Theory
Applications of Quantum Physics.
There is one elective available each quarter. Example elective courses include:
Atomic Physics
Nuclear Physics
Applied Physics
Physics of Lasers
Quantum Computing
Physics of Renewable Energy Sources
MS IN PHYSICS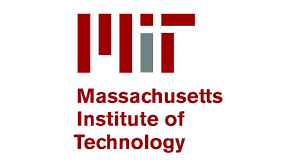 Cambridge, MA is one of the most famous college towns in the country. It sits across the Charles River from Boston. It is in Cambridge that you will find Massachusetts Institute of Technology. This accredited institution is one of the best in the world. It also offers one of the best physics graduate programs.
MIT has a 1- to 2-year post-bachelor's Physics Bridge Program. This helps students with a bachelor's degree who need more preparation before transitioning to the physics master's degree. To be eligible, you must first complete the MIT Summer Research Program. The MSRP brings in undergraduates to spend a summer on the MIT campus. It gives them the chance to work with MIT faculty and take part in research.
Once admitted to the MS physics program, courses include:
Classical Mechanics
Quantum Theory
Statistical Mechanics
Quantum Computation
Applied Physics
Plasma Physics
Particle Physics
Astrophysics
Cosmology. 
All students at MIT have an opportunity to work in one of its research areas. That is either in experimental and theoretical research. 
MS IN PHYSICS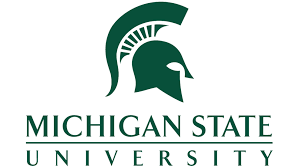 East Lansing, MI is a city of about 50,000 in the central part of the state, a roughly 90-minute drive west of Detroit. Here you will find Michigan State University, a leading accredited university. MSU offers a Master of Science in Physics that is one of the top master's degree in physics in the world. 
Most people apply to the Ph.D. program and receive an MS after completing 30 credits. When applying, one needs a bachelor's degree with at least a 3.0 GPA. GRE general and GRE Physics Subject scores are also required. So are personal and academic statement of purpose essays. 
Students must earn at least a 3.0 GPA on all 30 credits. Students can choose either a thesis or a non-thesis option. Plan A is the thesis option. This includes between four and 10 credits of thesis research.
In Plan B, no thesis is required. A total of six credits in research can be applied toward the degree. For both plans, students must earn at least 16 credits in 800- or 900-level physics courses. The required courses include:
Methods of Theoretical Physics
Classical Mechanics
Quantum Mechanics I and II
Electrodynamics
Applied Physics
Statistical Mechanics
Classical Electrodynamics
Students must pass the undergraduate qualifying exam in applied physics. This exam should be completed by the end of the first semester of a student's second year.
MS IN PHYSICS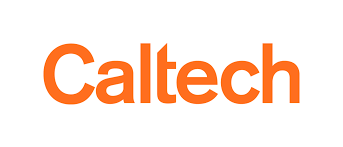 Caltech began as Throop University in 1891. It has been Caltech since 1920. There are fewer than 1,000 undergraduate students and just 1,285 graduate students. Classes are small. There is a low 3:1 student-to-faculty ratio.
There are six academic divisions at Caltech:
Biology & Biological Engineering
Chemistry & Chemical Engineering
Engineering & Applied Science
Geological & Planetary Sciences
Humanities & Social Sciences
Physics, Mathematics & Astronomy. 
Caltech offers a Master of Science degree in Physics. The application process for the masters degree in physics is competitive. Students are only admitted for the fall semester.
The master's degree is an academic degree. It helps students prepare for doctoral studies or advanced work in the industry.  Students receive the MS in Physics after completing 145 units. 27 units are earned from three terms of quantum mechanics.
Next, students complete 81 units in physics classes. These might be elective courses such as:
Physics of Measurement
Statistical Physics
Applied Physics
Mathematical Methods of Physics
Introduction to Condensed Matter
Particle Physics
Experimental Physics.
The remaining 27 units can be in other 200-level applied physics courses or other graduate-level courses. 
Research is a major component of the physics program. Research opportunities include:
nuclear physics
particle physics
cosmic-ray, gamma-ray, and X-ray astronomy
condensed-matter physics
atomic/molecular/optical physics
quantum physics astrophysics
theoretical physics
MS IN PHYSICS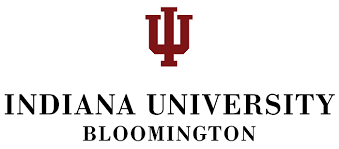 There is a long history of innovative thinking at Indiana University – Bloomington. It opened in 1820 as a state seminary with 10 students. IU went on to become Indiana College in 1828. A decade later, it became a university. Today, the university has almost 43,000 students. The College of Arts and Sciences' Department of Physics offers a Master of Science in Physics. These masters programs in physics are on the IU Bloomington campus. 
The 30-credit MS in Physics requires at least 20 hours in physics. Those courses might include:
Electricity and Magnetism
Environmental Physics
Quantum Mechanics
Classical Mechanics
Nuclear and Particle Physics
Accelerator Physics
Biophysics
Part of the degree's 30 credits, above the 20 hours of classroom studies, can include research and seminars.
Those might include:
a Practicum in Physics Laboratory
Special Topics in Accelerator Physics
Physics Colloquium
Topics in Mathematical Physics.
IU offers graduate seminars in:
Nuclear Spectroscopy
Theoretical Physics
Applied Physics
Nuclear Reactions
Solid State Physics
Mathematical Physics. 
Once students complete their coursework, there are two options for receiving a degree. One is to take the MS examination. This is given each August. It covers designated problems from the Physics Qualifying Exam. The seminar covers similar areas as elective courses such as:
mechanics
electromagnetism
quantum mechanics
thermodynamics/statistical mechanics
special relativity.
Instead of taking the MS Examination, a student may elect to pursue a research-based degree. To receive this degree, a student must choose the option by the end of their third semester. 
IU offers two specialized master's degrees in physics. One is the MS in Beam Physics and Technology. This is offered in collaboration with the U.S. Particle Accelerator School. This 30-credit program requires Introduction to Accelerator Physics and a laboratory course. There is also an option for an MS in Medical Physics. This is a 40-credit program that requires specific core and elective courses, such as:
Imaging Physics
Oncology Physics
Health Physics
Radiation Biology
Applied Physics
Radiation Detection and Dosimetry
Statistical Methods.
Students must also complete three credits in a course. This must be one that offers practical experience in medical physics. You must also write a thesis and take the MS examination.
OTHER NOTABLE PROGRAMS
#11. Texas A&M University – College Station
Location: College Station, TX
Degree: MS in Physics
Net Price: $24,578
#12. New York University
Location: New York, NY
Degree: MS in Physics
Net Price: $45,489
#13. University of Chicago
Location: Chicago, IL
Degree: MS in the Physical Sciences
Net Price: $63,936
#14. Brown University
Location: Providence, RI
Degree: MS in Physics
Net Price: $57,870
#15. College of William and Mary
Location: Williamsburg, VA
Degree: MS in Physics
Net Price: $22,657
#16. Northwestern University
Location: Evanston, IL
Degree: MS in Physics
Net Price: $55,450