Ready to find your ideal master's program?
www.mastersprogramsguide.com is an advertising-supported site. Featured or trusted partner programs and all school search, finder, or match results are for schools that compensate us. This compensation does not influence our school rankings, resource guides, or other editorially-independent information published on this site.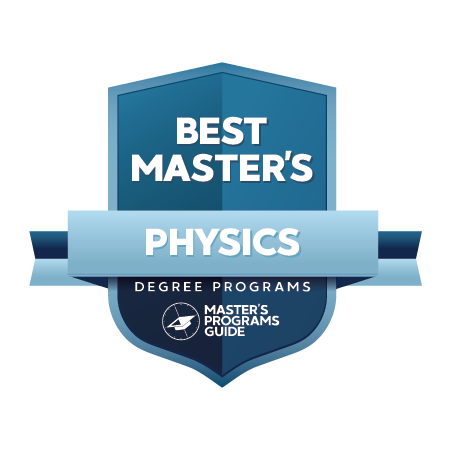 Black holes. Splitting atoms. The origins of the universe. These are the laws of the universe, those questions most fundamental to our existence. They are also the topics students examine while pursuing a master's degree in physics. What is physics? According to the scientists at Columbia University, physics is the "study of matter and energy." It is the examination of how matter and energy interact through space and over time. Physics has its origins in the classic studies of Galileo, Newton, and Ampere. Modern physics began evolving with Einstein's theory of relativity and Rutherford and Bohr's work on the atom. That was followed by research on quantum theory by Schroedinger, Born, and others. If the great unknown beckons you, you might consider one of the 10 Best Master's Programs in Physics.
There is considerable debate about whether students should pursue a terminal master's degree in physics or enroll directly in a doctoral degree program. Some students might find a master's program in physics to be a bridge between undergraduate studies and a doctoral degree. California State University Long Beach physicist Andreas Bill recommends the master's in physics. "Students learn graduate physics and techniques that are useful in industry." He explains that a master's program provides a chance to examine real-world problems. Bill also points out that a master's degree can be a way for students to transition to a doctoral degree. "The master's can be a path for students in difficult socioeconomic conditions and underrepresented minorities." It is also a viable option for those who might not have the GPA required to enter a Ph.D. program. Getting into a master's program has a variety of requirements. All the schools in our list of the 10 Best Master's Programs in Physics require a bachelor's degree. While some specify an undergraduate degree in physics, others accept different degrees. If students hold a degree in something other than physics, they may need to take classes before formal admission into a physics master's degree program. In a case where a student might not have the minimum GPA, some programs will admit them on a conditional basis. Others give higher priority to work experience. Some schools even offer "bridge programs" designed to help students transition into graduate school. 
See Also: 10 Best Master's in Industrial Engineering
COMMON APPLICATION AND ADMISSION QUESTIONS
The graduate schools in our list ask applicants to submit scores from the Graduate Record Exam. The GRE, offered through the Educational Testing Service, is a general test for all students planning to attend graduate school. The GRE tests verbal reasoning, quantitative reasoning, and analytical writing. Some schools also ask applicants to submit scores from the GRE Physics Subject exam. The physics exam has 100 multiple-choice questions. These test material students usually learn in an undergraduate physics program. In the order of emphasis, the exam covers classical mechanics, electromagnetism optics and wave phenomena, thermodynamics and statistical mechanics, quantum mechanics, atomic physics, special relativity, laboratory methods, and specialized topics such as nuclear and particle physics and condensed matter. Most of the schools ask applicants to supply a statement of purpose. Some schools want both a personal statement and a professional statement. These statements give applicants the chance to talk about their own story and to explain the importance of earning a master's degree in physics.
WHAT ABOUT FINANCIAL AID & SCHOLARSHIPS?
There is definitely a payoff for completing a master's degree. In fact, a study by the Bureau of Labor Statistics (BLS) shows that a master's degree pays an average of $236 per week more than a job with a bachelor's degree. In the case of physics, some jobs may not be available without an advanced degree. However, a master's degree in physics can be expensive. Students do have many financial aid options for completing a master's in physics, and there are some cases where a company can help finance a master's degree. For example, the University of Washington's physics master's program began as a demand for training to supply Seattle-based Boeing. If a student's employer does not pay for or assist with tuition costs, there are ample opportunities for funding a graduate education. All degree-seeking graduate students can apply for federal student aid. It offers grants and loans through www.fafsa.ed.gov. Many schools use the FAFSA application to determine other scholarships. Students do not need to repay scholarships or grants. Many scholarships base awards on financial need or academic excellence. Grants usually base their awards on financial need. There are many graduate assistantships, internships, and fellowships available to physics students. During a graduate assistantship, students help professors with research and in teaching undergraduate courses. Internships offers students a paid placement, under faculty supervision, within their chosen field. The American Physical Society offers internships and fellowships to physics graduate students. Some of those include summer internships at the Lawrence Livermore National Laboratory, in California. Other opportunities include summer programs with the Materials and Chemistry Institute and the Nuclear Forensics Summer Institute. Another option is the Graduate Research Assistant Program at Los Alamos National Laboratory, in New Mexico. Los Alamos helps students arrange to conduct master's thesis research. Other options include student symposia and educational programs. The Smithsonian Institute is another good resource for fellowships and internships. Physics students might also look for internships with and scholarships from the American Astronomical Society. This support ranges from summer internships to research opportunities and scholarships. 
Each of the schools in our list also offers research assistantships, fellowships, and grants. Graduate assistantships offer particular advantages to students in the sciences. These give students a chance to work in ongoing research within their areas of interest. While teaching or working in research, each student might receive a living stipend or an offset on tuition. Students pursuing a master's degree in physics might also want to consider applying for the Fulbright Scholar Program. This prestigious award offers teaching and research awards each year. Fulbright grants help fund essential research, but do not cover the cost of grad school. There are separate funds available to help pay for graduate education through the Fulbright Student Program, which has more than 2,000 grants available. Many other agencies offer grants to individual schools, which may provide help to students. For example, students at Caltech can take advantage of funding from NASA, the National Science Foundation, and the Office of Naval Research. 
HOW MUCH CAN I MAKE WITH AN MASTER'S DEGREE IN PHYSICS?
Physicists work in both research and academia. According to the BLS, the median annual salary for a physicist is about $121,000. There is an expected increase of 9% in jobs for physicists over the next decade, which is above the national average. There are a wide range of options available to students who hold a master's degree in physics. According to The Physics Careers Resource, many degree recipients go on to careers ranging from engineers and software developers to science or lab managers. There are many industries students can enter with a graduate degree in physics. Medical and biophysicists might work in molecular therapy, DNA replication, or research cancer cures. Many others go on to work in government or for the military. This might include NASA, or one of several national laboratories. Physics graduate students also gain extensive computer experience, which assists them with complex calculations. This can lead to a career in the computer industry. Students may choose to enter the natural sciences, for example, as a geophysicist. The call for educators in physics is increasing, and a master's degree in physics is excellent preparation for a teaching career at the secondary level. Many physicists go on to complete a doctoral degree and conduct research and education at the university level. The BLS estimates that 41% of all physicists work in academia. Another popular area for those with a graduate degree in physics is working on energy solutions. This might be developing more renewable energy sources, safer nuclear power plants, or developing wind engines. Others with a master's degree in physics enter other industries. The high-level skills required for a master's degree, which include problem solving and innovative thinking, serve students well in the business world. Other areas where one might work after completing a master's degree in physics include:
Aerospace industry
Business
Computer programmer or analyst
Data analysis
Defense industry
Engineering
Information technology and computer software
Manufacturing
Medicine
There are two types of physics: experimental and theoretical. Theoretical physicists create mathematical models to explain interactions. Experimental physicists conduct tests using such tools as lasers, particle accelerators, and telescopes. In an article for Futurity.org, Boston University's Devin Hahn uses quantum physics to discuss the two styles. Alex Sushkov, an assistant professor of physics at BU, is an experimentalist. Dr. Sushkov develops new quantum tools that he can use in applied science. On the other side, Liam Fitzpatrick, also at BU, is a theorist. Dr. Fitzpatrick is developing quantum theories of gravity. He uses those theories in different models. As a student considers pursuing a master's degree in physics, there are several organizations that can assist with questions. The two most prominent organizations are:
American Physical Society. The APS is an organization of more than 55,000 members in academia, research, and industry.
American Institute of Physics. The AIP is a federation of societies that advance knowledge of the physical sciences, with more than 120,000 global members.
 A master's degree in physics can open doors into industry. It can also be a stepping-stone to a doctoral degree. A study conducted by the American Institute of Physics shows that, within one year of completing a master's degree in physics, 30% of students enrol in a Ph.D. program. Physicists conduct research, develop theories, and then find ways to apply those theories. According to O-Net OnLine, physicists need specialized technology skills. These include the use of analytical or scientific software, knowledge of database software, the ability to work with graphics or photo imaging software, and an understanding of software development. The abilities of a physicist include mathematical reasoning, inductive and deductive reasoning, and working with numbers. Physicists also need exceptional written and oral communication skills. There are many branches in physics. Students should give considerable thought to which branch they wish to pursue. Graduate schools often ask applicants to detail on their application what they see as their future interests. Having a clear idea of a future direction helps focus a student's graduate studies. According to a report by Owlcation, there are 11 major branches in physics. Classical physics examines the laws of gravitation and motion, which includes kinetic theory and thermodynamics. Classical physics also includes studies before 1900. It is usually broken down into several subfields. Those include classical mechanics, electromagnetism, and thermodynamics. Modern physics examines theories of relativity and quantum mechanics. It refers to research conducted after 1900. Modern physics includes the work of Max Plank and Albert Einstein. Nuclear physics examines atomic nuclei. This is the science used in power generation, weapons, medicine, magnetic resonance, and imaging. Atomic physics examines the atom as a whole, not focusing on the nucleus. Geophysics studies the Earth. Biophysics examines biological problems and molecules in living organisms. This includes the discovery of DNA. Mechanical physics includes classical and quantum mechanics. It is the study of the laws of motion. Acoustics is a branch of physics that examines sound and its effects. Optics, the study of sight, examines electromagnetic radiation. Thermodynamics explores heat and temperature. Astrophysics is astronomy that applies the laws of physics to the universe. There are more subfields, including the cryogenics, medical physics, molecular physics, particle physics, and plasma physics. A great resource for exploring topics in different areas of physics is JPHYS+, a blog from IPO Publishing that covers many areas. Top journals, which often include both theoretical and experimental studies, include:
Another excellent resource for helping exploring various subfields in physics is AIP Publishing, the publishing arm of the American Institute of Physics. It publishes many online journals, ranging from the American Journal of Physics and the Journal of Chemical Physics to the Journal of Applied Physics.
Check out our list of the 10 Best Master's Programs in Physics! 
MASTER OF ARTS IN PHYSICS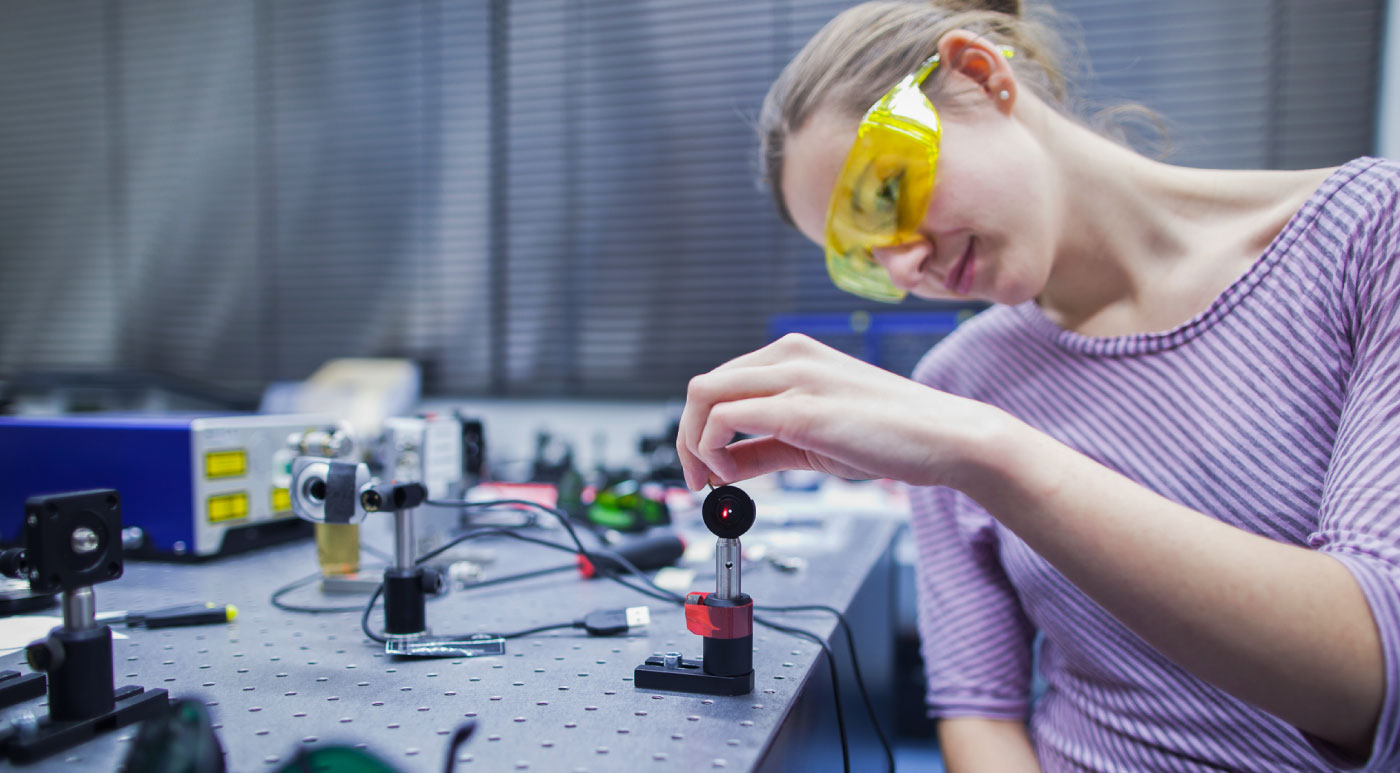 The picturesque town of Berkeley is on the east side of San Francisco Bay, across from San Francisco. The city has breathtaking views over the Bay, award-winning restaurants, and an active arts scene. It is best known as the home of The University of California, Berkeley. UC Berkeley is ranked the No. 1 public university in the world, according to U.S. News & World Report. Berkeley was the first campus in the UC system, opening in 1868. Over the years, UC Berkeley has played a role in some of the great discoveries of our time. Some of those highlights include revolutionary studies in earthquake science, an influenza virus vaccine, and an antibody therapy that combats cancer. The 1960 Nobel Prize winner in Physics and UC Berkeley physics professor Donald Glaser founded the world's first biotechnology company. Twenty-two members of the current faculty hold Nobel Prizes. Fifteen faculty members have been awarded the National Medal of Science. Today, there are more than 42,000 students in undergraduate and graduate programs at UC Berkeley. More than 30 alumni have gone on to win Nobel Prizes. 
Aspiring physicists can complete a graduate degree in the subject at UC Berkeley. It offers a Ph.D. in physics, but students may petition for a Master of Arts in Physics during the program. Berkeley does not allow students to complete an MA degree without pursuing a Ph.D. The physics program is research-based. Students in the physics department explore theoretical physics, atomic physics, biophysics, mathematical physics, nuclear physics, space physics, and more. To earn a master's in physics, a student must be a Ph.D. candidate and petition for the master's degree after completing 35 credits. All students take four core courses: Classical Electromagnetism, Equilibrium Statistical Physics, and two courses in quantum mechanics. Electives might include Graduate Research in Physics or Advanced Professional Preparation: Supervised Teaching of Physics. After completing 35 credits, students must also pass a comprehensive examination. 
Admission to the graduate program in physics is competitive. Applicants must hold a bachelor's degree with a GPA of 3.0 or above and submit scores on the GRE general exam, along with the Physics-Subject GRE. Students must also show the undergraduate training necessary to complete graduate work in physics. The recommended undergraduate coursework includes mechanics, electromagnetism and optics, statistical and thermal physics, quantum mechanics, and advanced laboratory. Suggested electives include atomic, nuclear, and solid-state physics, along with astronomy and applied mathematics. Other important considerations for admission include letters of recommendation, research work, and an essay. 
Students will find research opportunities at the Lawrence Berkeley National Laboratory. The Berkeley Lab is a research lab for the U.S. Department of Energy. The Berkeley Lab conducts research in the physical sciences, energy technologies, energy sciences, Earth and environmental sciences, computing sciences, and biosciences. Anyone can visit the UC Berkeley campus daily, beginning in the Koret Visitor Center.
MASTER OF SCIENCE IN PHYSICS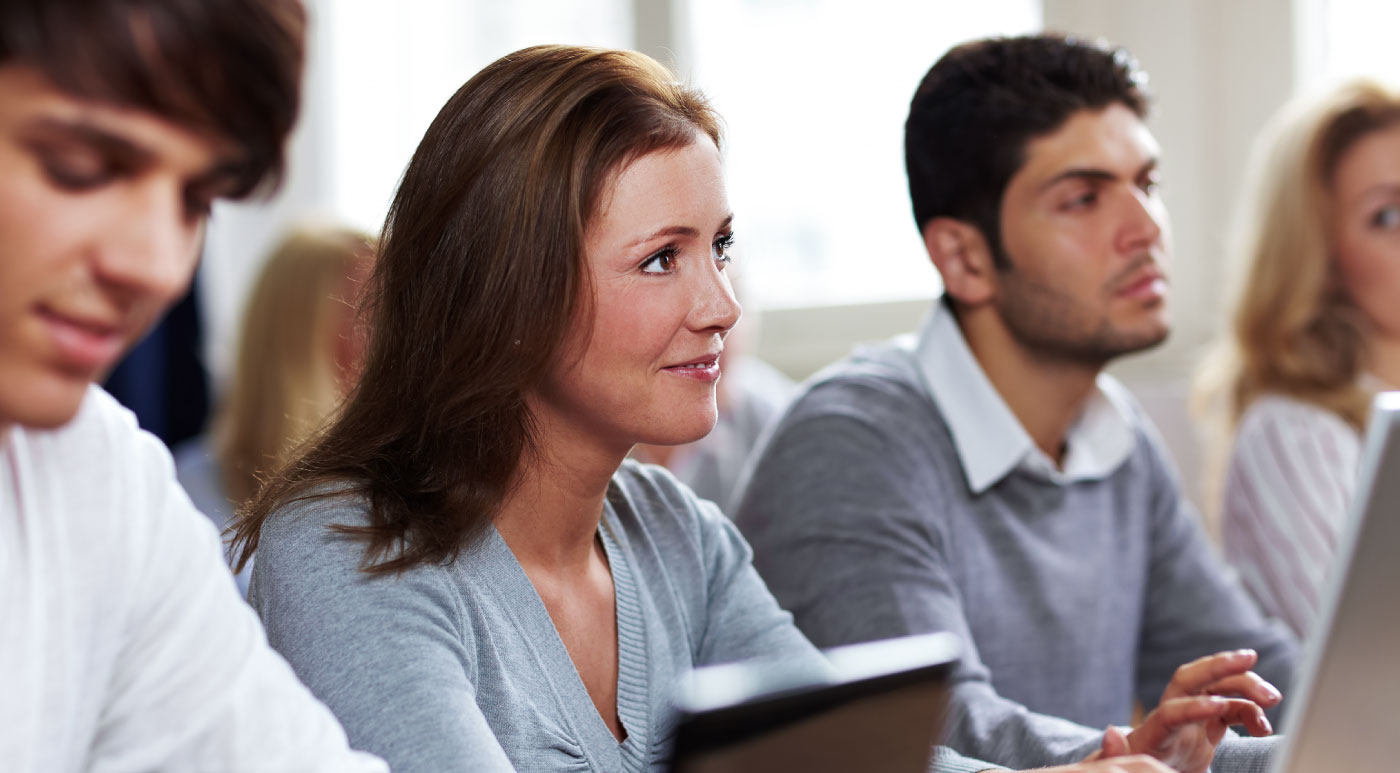 Champaign-Urbana is a metropolitan area in Illinois about two hours south of Chicago. It sits along I-74, roughly two hours west of Indianapolis. The combined area has about 230,000 residents. It is a top-ranking technology hub and home to the University of Illinois at Urbana-Champaign. UIUC was founded in 1867 and was one of 37 original land-grant institutions in the country. It was first known as Illinois Industrial University and became the University of Illinois in 1885. Today, almost 50,000 students attend the university. It is a major research facility, having pioneered studies in disability resources, LEDs, and the world's first graphical web browser. The faculty hold 24 Nobel Prizes among them. The Department of Physics at UIUC focuses on theoretical and experimental physics and ranks first in the study of condensed matter physics, according to U.S. News & World Report. The magazine also ranks the graduate physics department No. 9 in physics among America's Best Graduate Schools. The Physics Department is one of the top 10 departments in the country, according to the National Research Council of the National Academy of Sciences. 
Students can complete a 32-credit Master of Science in Physics at UIUC. To apply for admission to the physics graduate program, applicants need a bachelor's degree with at least a 3.0 GPA and to have completed 20 hours of intermediate and upper-level physics courses. Those should include Intermediate Electricity and Magnetism, Intermediate Mechanics, and Quantum Mechanics. Students must also show a mathematics background through at least advanced calculus and differential equations. Applicants must also submit GRE scores, though the Physics Subject Test is optional. 
Once accepted to Illinois Physics, students can complete the degree in 1.5 years as a full-time student. Graduate students at Illinois Physics learn to blend theory, research, and teaching methodologies. The 500-level courses taken might include Classical Electromagnetism, Mathematical Physics, Astrophysics, Quantum Mechanics, and General Field Theory. 
The campus includes state-of-the-art research laboratories. The three-building complex includes the Loomis Laboratory of Physics, Illinois Materials Research Laboratory, Physics Liquid Helium Facility, and the Physics Interaction Room. Illinois focuses on seven research areas in physics: AMO Quantum Information, Astrophysics Gravitation and Cosmology, Biological Physics, Condensed Matter Physics, High Energy Physics, Nuclear Physics, and Physics Education Research. Collaborative research opportunities are available at Argonne National Laboratory and Fermi National Accelerator Laboratory, each located about two hours away. Illinois Physics has many active student physics organizations that offer great networking and support for the department's students.
MASTER OF SCIENCE IN PHYSICS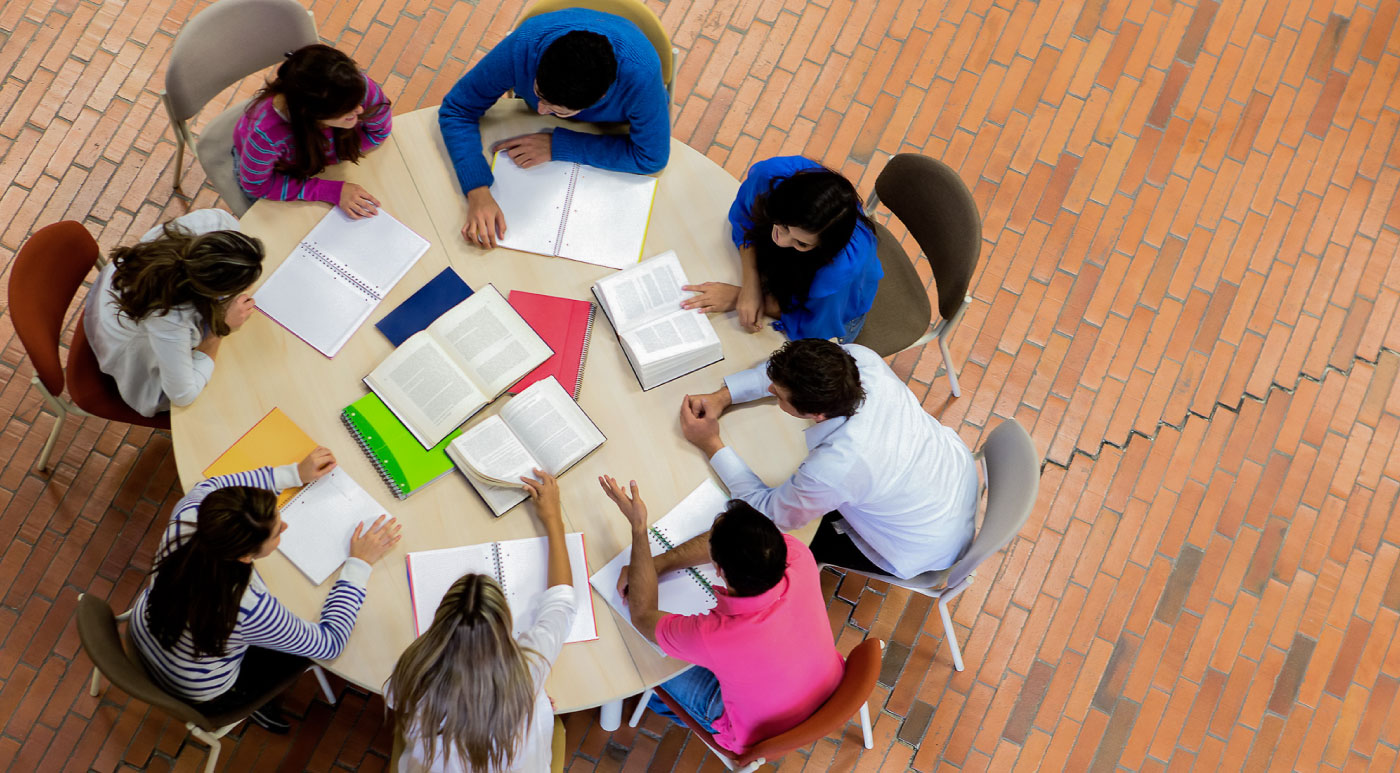 Atlanta is one of the most dynamic cities in the country. The capital of Georgia, the metropolitan area is home to almost 6 million people. Atlanta has a rich history and is a major cultural center. It hosted the 1996 Summer Olympics. Today, visitors can explore Centennial Olympic Park, which includes the Georgia Aquarium. Other interesting sites range from the Martin Luther King Jr. National Historic Site to the World of Coca-Cola. Atlanta is also home to Georgia Institute of Technology. It opened in 1888 as Georgia School of Technology and played an important role in transitioning the South from an agrarian to an industrial economy. In 1948, it became the Georgia Institute of Technology, better reflecting the university's technological and scientific research focus. Georgia Tech has a 400-acre campus two miles north of downtown Atlanta. It is a top research university known for its innovation and has been ranked the No. 4 Most Innovative School and No. 8 in Top Public Universities by U.S. News & World Report. Today, there are more than 32,000 students enrolled at Georgia Tech. Students study across six colleges and 28 schools. 
Georgia Tech offers a Master of Science in Physics. It is a research-focused degree that serves as a stepping-stone to the Ph.D. in physics. The MS degree is for students not planning to go into research. To apply for the master's in physics, students do not need a BS in physics, but must hold a bachelor's degree. They also need to have completed undergraduate courses in classical mechanics, electricity and magnetism, quantum mechanics, and statistical physics. Students must also submit GRE scores. The GRE Physics test is only required if an applicant does not have an undergraduate physics degree. The 30-credit MS in Physics requires six specific courses. Those are Classical Mechanics, Electromagnetism I and II, Quantum Mechanics I and II, and Statistical Mechanics. Students also complete six credits in a physics lecture course and a 6-credit Master's Practicum. Department students have the chance to explore one of six research areas through Georgia Tech's research groups. Astrophysics, astroparticles, and gravitation researchers work with the Center for Relativistic Astrophysics. The atomic, molecular, and optical physics group explores quantum degenerate gases, quantum optics, and ultrafast laser metrology. The condensed matters and materials group includes both theoreticians and experimentalists. Nonlinear physicists, through the Center for Nonlinear Science, explore a wide range of issues from quantum systems to optical systems. The physics of living systems group examines physics questions of biological systems. The soft matter group combines theory with experimentation on the dynamics of fluid interfaces.
MASTER OF SCIENCE IN PHYSICS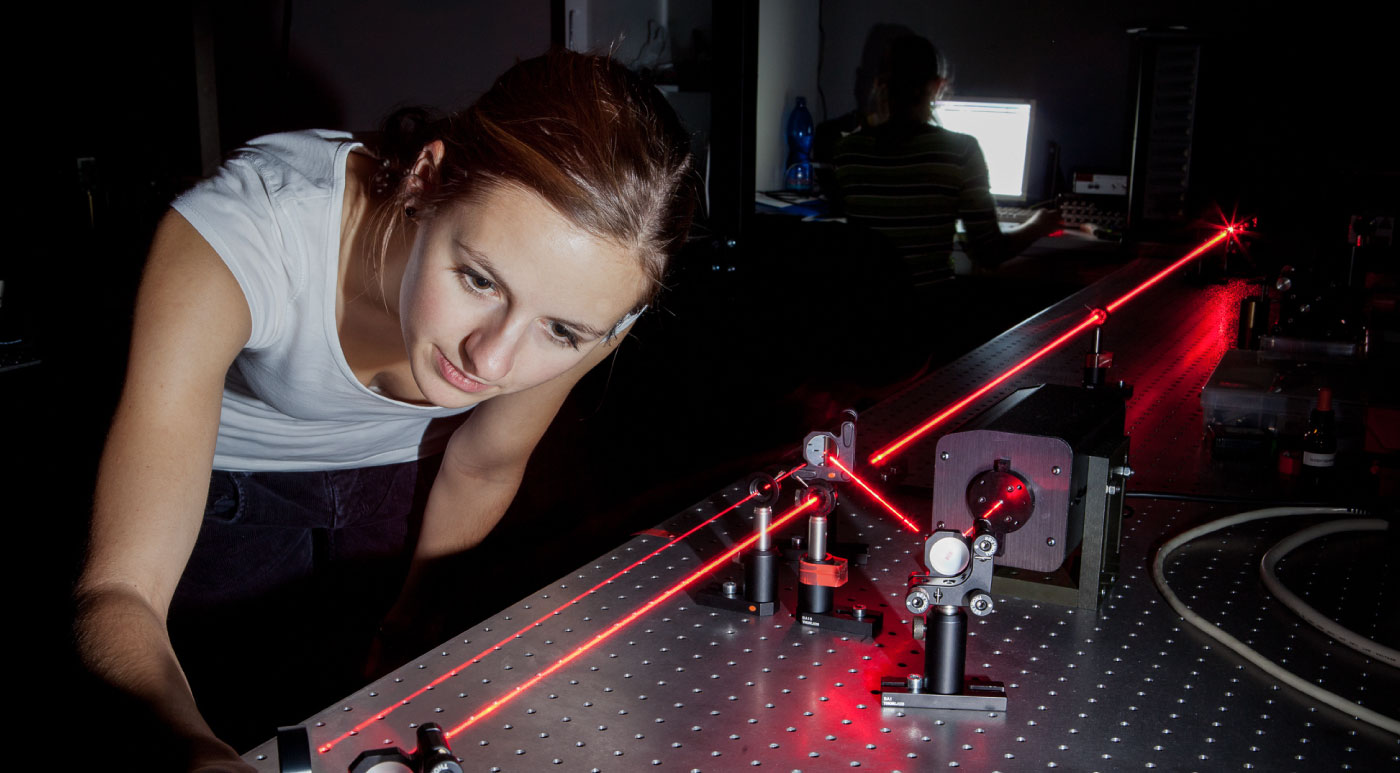 Madison, the capital of Wisconsin, is 90 minutes west of Milwaukee. The city of about 260,000 has two massive lakes, Lake Mendota and Lake Monona. There are ample outdoor activities, great restaurants, and an assortment of galleries and museums. Madison is home to the University of Wisconsin. UW, founded in 1848, was the state's first public university. It is the state's largest university. The 936-acre campus sits on the banks of Lake Mendota. UW also operates the nearby arboretum, which is a 1,260-acre wildlife refuge. UW is a land-grant school and major research institute. Today, there are more than 39,000 students across 13 schools and colleges. 
Students can complete either a Master of Arts or a Master of Science in Physics. UW's Department of Physics has six major areas of emphasis. Those areas are astrophysics; atomic, molecular, and optical physics; condensed matter physics; high energy and particle physics; plasma physics; quantum computing; and string theory. Research has either a theoretical or experimental specialty at UW. Admission for any of the master's programs in physics at UW is available for the fall semester only. Students must submit scores from both the general GRE and the Physics subject GRE exams. The 30-credit MA in Physics is an academic degree. To receive the MA, students must complete five core courses: Theoretical Physics-Dynamics, Statistical Mechanics, Theoretical Physics-Electrodynamics, and two courses in quantum mechanics. The remaining 15 credits can be earned through physics electives, directed study, and research. The 30-credit MS degree is a professional research-based program. Students complete a directed master's project, a thesis, and must pass a qualifying exam. All students take the same core courses for the MS degree. A sub-major in quantum computing is also available for the MS degree. This option is an intensive program completed in one year with a focus on quantum information and computing. The program does not include any assistantships. This 30-credit option requires courses in quantum mechanics, thermal physics, quantum computing, solid state physics, atomic and quantum physics, and a quantum computing laboratory. 
All physics students at UW have access to the Physics Library, a fine instrument and machine shop, and an electronics shop. Many students take advantage of the research options at the Physical Science Lab. There are 10 research groups within the Department of Physics. The astrophysics group covers topics including cosmology, interstellar medium theory, planetary aeronomy, and x-ray astrophysics. The atomic, molecular and optical physics group conducts ongoing research in atomic and optical physics. Biophysics and condensed matter physics group conducts condensed matter research. The cosmology group studies cosmology and high energy theory. The experimental neutrino physics and astroparticle physics group offers many research opportunities at the Physical Sciences Laboratory. The high energy physics group researches particle physics. The high energy experimental group encompasses 10 groups. The National Science Foundation funds the nuclear physics group. The plasma physics group operates experiments and research through the Wisconsin Plasma Physics Laboratory. The Wisconsin Quantum Institute researches quantum computing and information.
MASTER OF SCIENCE IN PHYSICS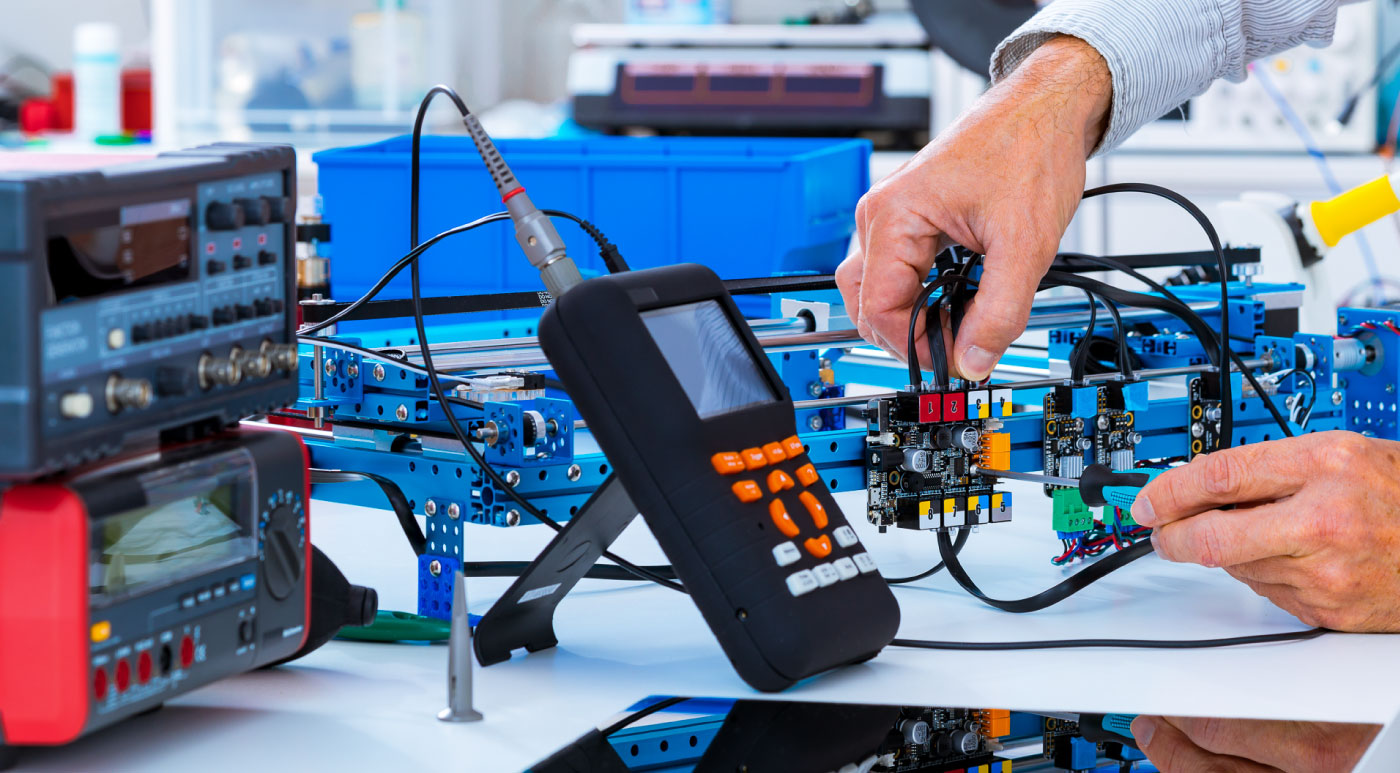 College Park, MD is a Washington, D.C. suburb sitting four miles northeast of the capital city. It is a picturesque town, filled with hiking and biking trails. Visitors can get off the beaten path and still be just minutes from the city. The city is home to the College Park Aviation Museum, located on the grounds of the airport that Wilbur Wright opened in 1909. The town of about 30,000 is also home to the University of Maryland. Established in 1856, what was then Maryland Agricultural College had 34 students. It became a land-grant school in 1865 and evolved into a public institution in 1916 as the Maryland State College of Agriculture. The college saw growth through the 1900s, but enrollment really blossomed after World War II, with returning veterans using the GI Bill. Today, UMD has 41,000 students, including those attending its global campuses. It ranks as the No. 22 Best Public Research Institution, according to U.S. News & World Report. 
UMD's Department of Physics is part of the College of Computer, Mathematical, and Natural Sciences. To apply for admission to the Department of Physics, applicants need a strong background in physics. Undergraduate courses should include mechanics, electricity and magnetism, physical optics, quantum physics, and thermodynamics. Research experience during an undergraduate program is also valuable during the admission process. Prospective students will need to furnish three letters of recommendation, a statement of purpose, and scores from the GRE Physics exam. New students may only begin the master's program in the fall semester. 
UMD offers a 30-credit Master of Science in Physics. Most students in the program receive a master's degree as part of their Ph.D. studies. The MS is available in a thesis or non-thesis option. Those who plan to pursue the non-thesis option must earn 30 credits, not including research credits. These must include four courses in the general physics sequence. They must also submit a written report based on research and pass the Ph.D. qualifying exam at the master's level. Those who choose the thesis option take the general physics courses, a graduate laboratory, and pass an oral exam to defend their thesis. 
UMD has more than 30 research groups and centers within the Department of Physics. Those include astro metrology; atomic, molecular & optical; biophysics; condensed matter experiment and theory; cosmic ray physics; space physics; and more. The on-campus research centers give students many options. They can choose to specialize their physics research, or take an interdisciplinary approach. 
UMD recently launched the Quantum Technology Center. The QTC is a collaboration between the Department of Physics and Department of Electrical and Computer Engineering. It will work to develop innovative technologies from quantum physics research. The Center for Nanophysics and Advanced Materials offers an interdisciplinary center for scientists working in condensed matter, nanophysics, and advanced materials. The Joint Space-Science Institute is a partnership between UMD and NASA's Goddard Space Flight Center. The Laboratory for Physical Sciences examines solid-state and quantum physics, optical and RF innovations, microelectronics integration, and advanced computing systems.
MASTER OF SCIENCE IN PHYSICS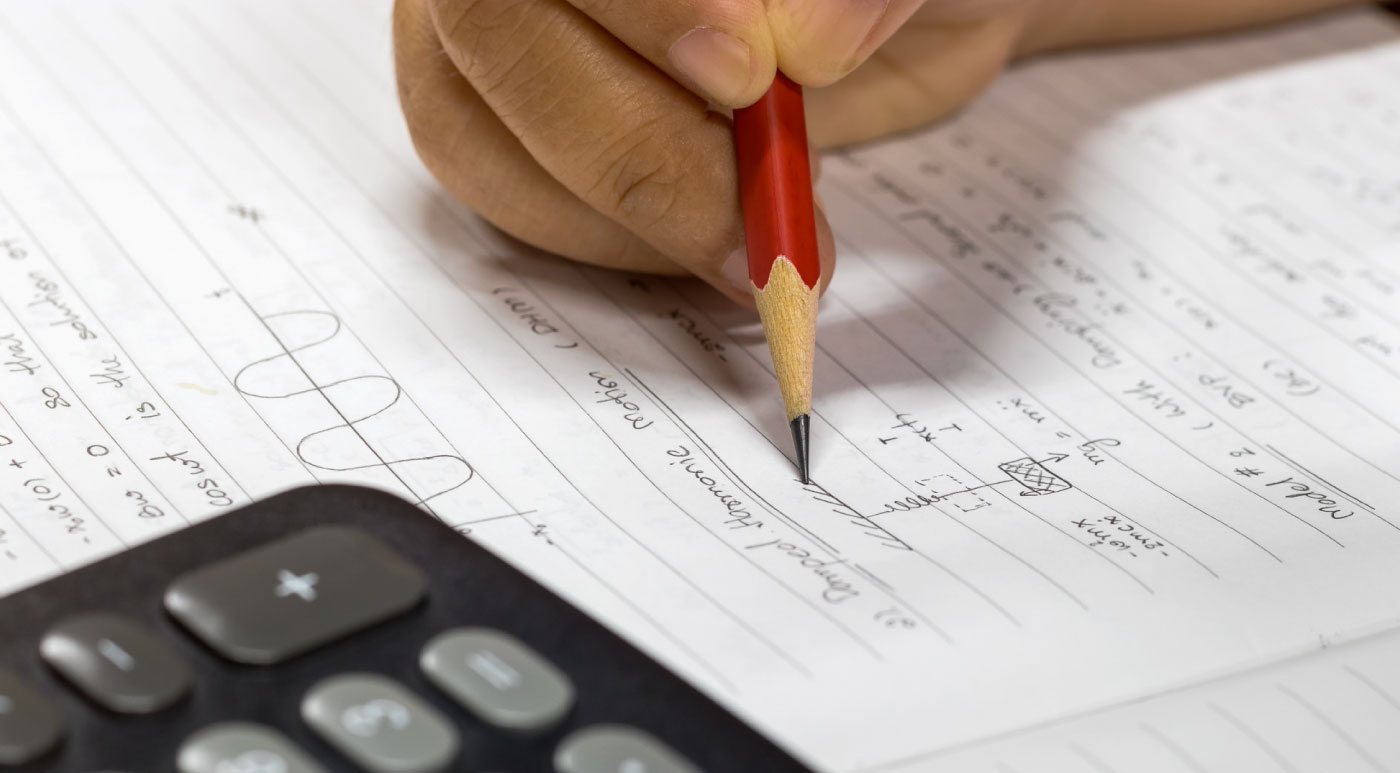 Seattle is one of the country's most scenic cities. It sits on Puget Sound, in Washington state, at the very northwestern corner of the country. The city of about 750,000 people is home to some of the tech industry's giants, including Microsoft and Amazon. There is a laid-back lifestyle in Seattle, and residents enjoy exploring the outdoors. The city is also the home campus of the University of Washington. UW was founded in 1861, making it one of the oldest schools on the Pacific Coast. It began as the Territorial University of Washington on 10 acres in downtown Seattle. There were 30 students the first year, but within the first couple of decades, the school grew to about 300 students. It relocated to Union Bay, north of downtown, in 1895, the site of today's main Seattle campus. By 1990, UW had opened two more campuses, one in Bothell and another in Tacoma. Today, UW-Seattle sits on Union and Portage Bays. The Cascade Range is to the east, while the Olympic Mountains frame the west. The university is home to more than 48,000 students. It was ranked the No. 1 Most Innovative public university in the world by Reuters. The Academic Ranking of World Universities ranked it No. 3 in the U.S. and No. 14 in the world. 
UW-Seattle offers a part-time Master of Science in Physics at both its Seattle campus and online. Students can apply for admission in the autumn, winter, or spring quarters, making the program ideal for working adults. Most students complete the degree in two to three years. All classes are held in the evenings. To apply for admission, applicants need a Bachelor of Science in physical science, mathematics, or engineering and must show a GPA of at least 3.0 in relevant upper-level courses. UW-Seattle also considers applicants' work experience. Everyone must submit a statement of purpose explaining their career goals, but GRE scores are not required for the MS in Physics. Once accepted into the 36-credit program, students can complete all classes on the UW-Seattle campus. Students can choose whether to attend lectures in person or online, but must attend lab courses on campus. 
The program has four core courses: Electromagnetic Theory, Quantum Physics, Applications of Electromagnetic Theory, and Applications of Quantum Physics. There is one elective available each quarter, such as Atomic Physics, Nuclear Physics, Physics of Lasers, Quantum Computing, or Physics of Renewable Energy Sources. Students must earn 18 credits in 500-level and above courses. Independent study credit is also available, with a member of the faculty supervising the independent work. This gives students a chance to customize their studies by selecting their own topic, working in one of the 17 UW Physics Department research groups, or taking part in job-related research. The final capstone project summarizes the findings from these independent studies. Studies must also present a 20- to 50-page technical report and pass a final oral examination.
MASTER OF SCIENCE IN PHYSICS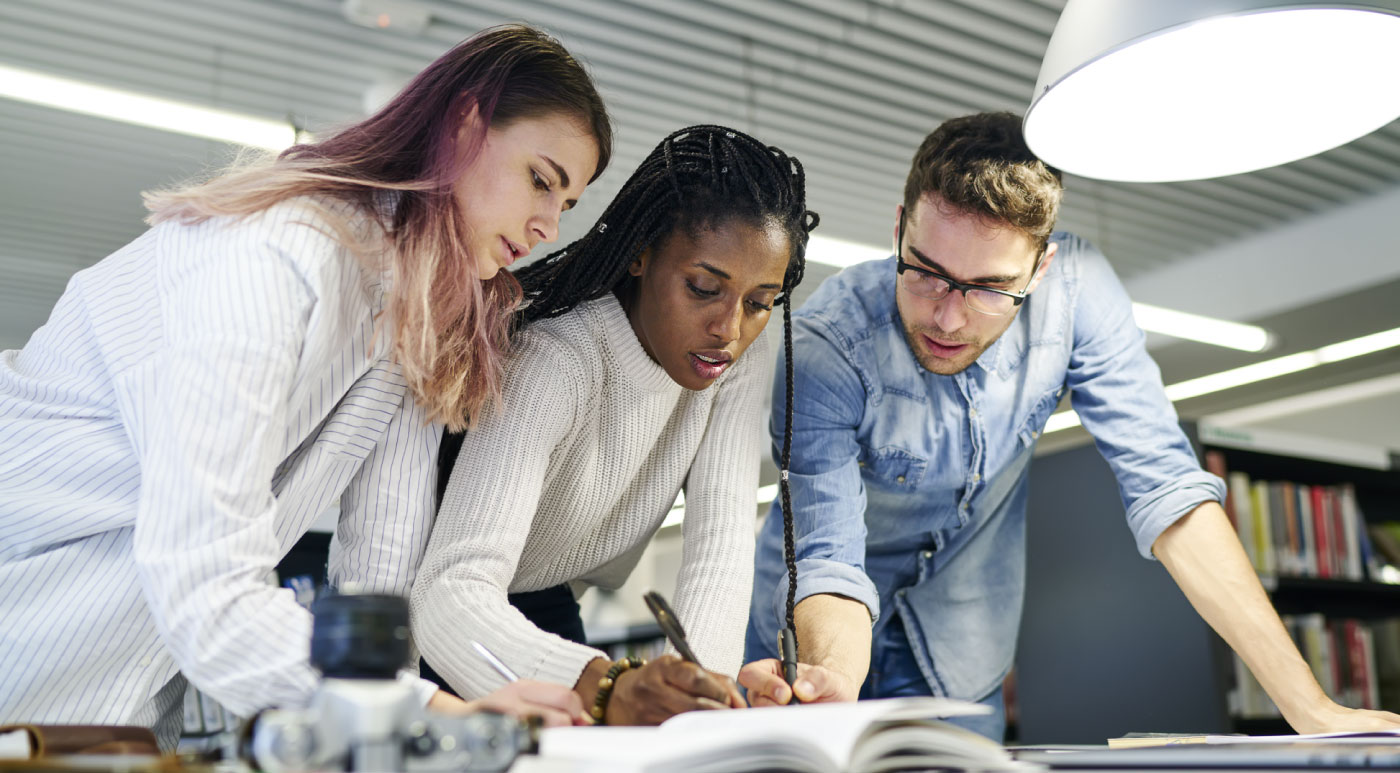 Cambridge, MA is one of the most famous college towns in the country. It sits across the Charles River from Boston. The town, founded in 1630 as Newe Towne, is home to about 120,000 people. The city has a rich history, founded by colonists with the Massachusetts Bay Colony. Cambridge is home to both Harvard University and the Massachusetts Institute of Technology. MIT was founded in 1861 as a way to support the Industrial Revolution. The first MIT building was in Boston, and the school moved to Cambridge in 1916. MIT advocates for innovation through education and research, and its mission is to advance knowledge of science and technology. The school has been home to 90 Nobel laureates, 59 National Medal of Sciences winners, and 29 National Medal of Technology and Innovation winners. 
Admission is competitive. Out of almost 22,000 applicants for the most recent school year, fewer than 1,500 gained admission. There are 11,574 students attending MIT, with about 7,000 of those in graduate school. Classes are small, with a low 3:1 student-to-faculty ratio. Budding physicists can complete a Master of Science in Physics at MIT, but it is not a common degree. Most students must apply to the Ph.D. program; the MS is only open for special cases, such as U.S. military officers. To apply for admission, one must hold an undergraduate degree and submit both general and subject GRE scores. Students must also submit a statement of objectives and three letters of recommendation. MIT does offer a 1- to 2-year post-bachelor's Physics Bridge Program, which helps students with a bachelor's degree who need more preparation before transitioning to graduate school. To be eligible for the bridge program, one must first complete the MIT Summer Research Program. The MSRP brings in undergraduates to spend a summer on the MIT campus and gives them the chance to work with MIT faculty and take part in research. The program involves research presentations, seminars, research work, and a poster presentation at the program's conclusion. Once admitted to the graduate program, courses include Classical Mechanics, Quantum Theory, Statistical Mechanics, Quantum Computation, Plasma Physics, Particle Physics, Astrophysics, and Cosmology. 
All students at MIT have an opportunity to work in one of its research areas, either in experimental and theoretical research. The Atomic and Optical Physics group studies quantum dynamics. Biophysics is the focus of the Physics of Living Systems Group. The Astrophysics, Space and Planetary Physics group focuses on experimental astrophysics. There is also a Theoretical Astrophysics group. Both the experimental and theoretical astrophysics groups are part of the MIT Kavli Institute. There are both Experimental and Theoretical Condensed Matter Physics groups studying quantum matter. The Laboratory for Nuclear Science carries out research on high energy and nuclear physics, while the Center for Theoretical Physics explores theoretical high energy and nuclear physics. Plasma physics and nuclear fusion research takes place at the Plasma Science and Fusion Laboratory. Finally, there are both Experimental and Theoretical Quantum Information Science groups.
MASTER OF SCIENCE IN PHYSICS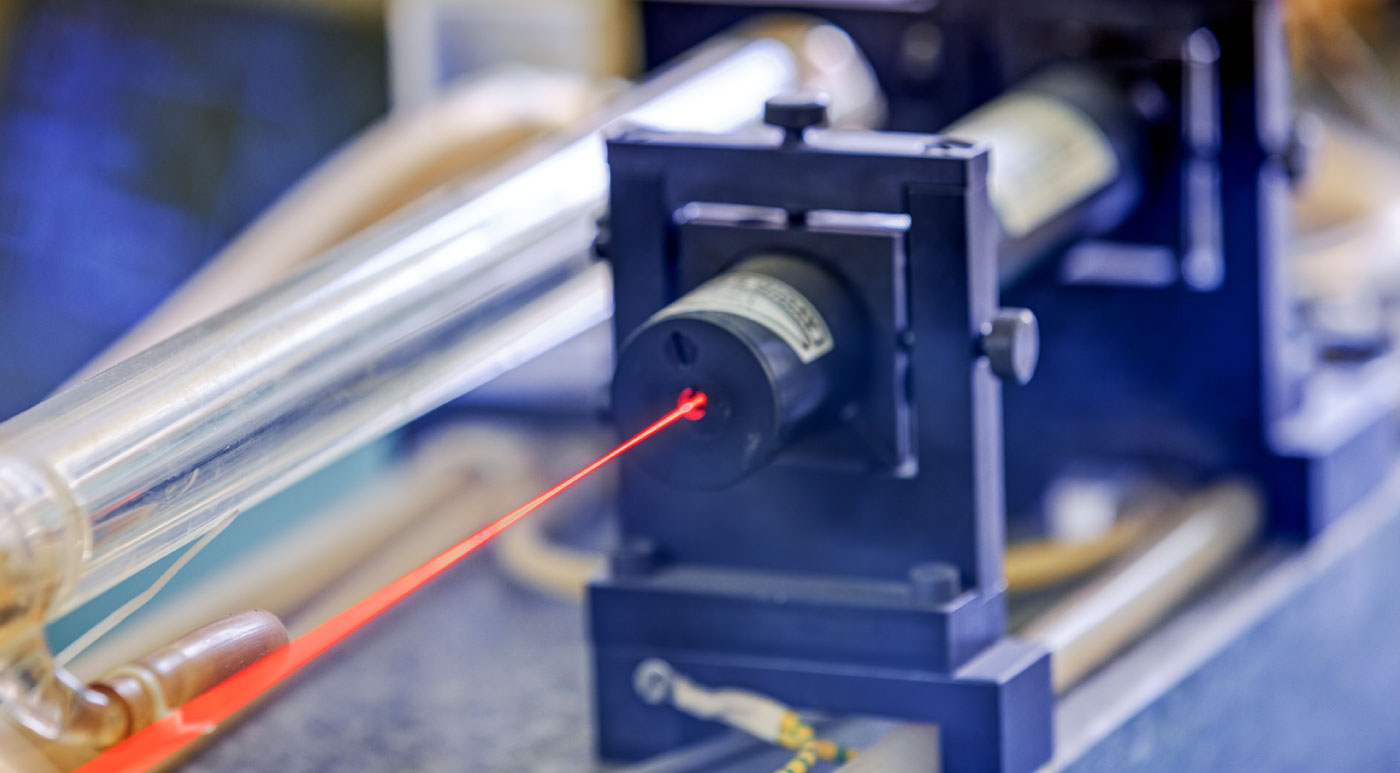 East Lansing, MI is a city of about 50,000 in the central part of the state, a roughly 90-minute drive west of Detroit. The entire Lansing-East Lansing metropolitan area has a population of about 465,000. East Lansing's historic downtown has restaurants, boutiques, and art galleries. There are also great outdoor recreation activities. East Lansing is also home to Michigan State University. MSU was founded in 1855 as the Agricultural College of the State of Michigan. At the time, it was the first college in the country to teach scientific agriculture. It served as a model for all future land-grant schools across the country. It changed names and grew over the years, becoming MSU in 1964. Today, the 5,200-acre campus is home to more than 50,000 Spartans. Students study across more than 200 undergraduate, graduate, and professional programs. The College of Natural Science is home to the Department of Physics and Astronomy. The department ranks No. 8 in research and development expenditures for physics. The programs within the physics department rank high. The physics graduate program ranks No. 28, according to U.S. News & World Report. The National Research Council lists the Department of Physics and Astronomy among the country's top 25% of graduate programs. 
MSU offers a Master of Science in Physics. To gain admission, prospective students must submit an application by the end of December the year before they hope to attend; all students begin their studies in the fall term. Students usually apply to the Ph.D. program, thus it is unusual to seek out the terminal MS in Physics. The school does not offer fellowships for MS students. Most people apply to the Ph.D. program and receive an MS after completing 30 credits. When applying, one needs a bachelor's degree with at least a 3.0 GPA. GRE general and GRE Physics Subject scores are also required, as are personal and academic statement of purpose essays. 
Once accepted into the program, students must earn at least a 3.0 GPA on all 30 credits. Students can choose either a thesis or a non-thesis option. Plan A is the thesis option, which includes between four and 10 credits of thesis research. Students work with a Guidance Committee throughout the program. The Guidance Committee examines the thesis and hears the student's oral defense at the end of the program. In Plan B, no thesis is required, but a total of six credits in research can be applied toward the degree. For both plans, students must earn at least 16 credits in 800- or 900-level physics courses. The required courses include Methods of Theoretical Physics, Classical Mechanics, Quantum Mechanics I and II, Electrodynamics, Statistical Mechanics, and Classical Electrodynamics. Before receiving the MS degree, students must pass the undergraduate qualifying exam in physics. This exam should be completed by the end of the first semester of a student's second year.
MASTER OF SCIENCE IN PHYSICS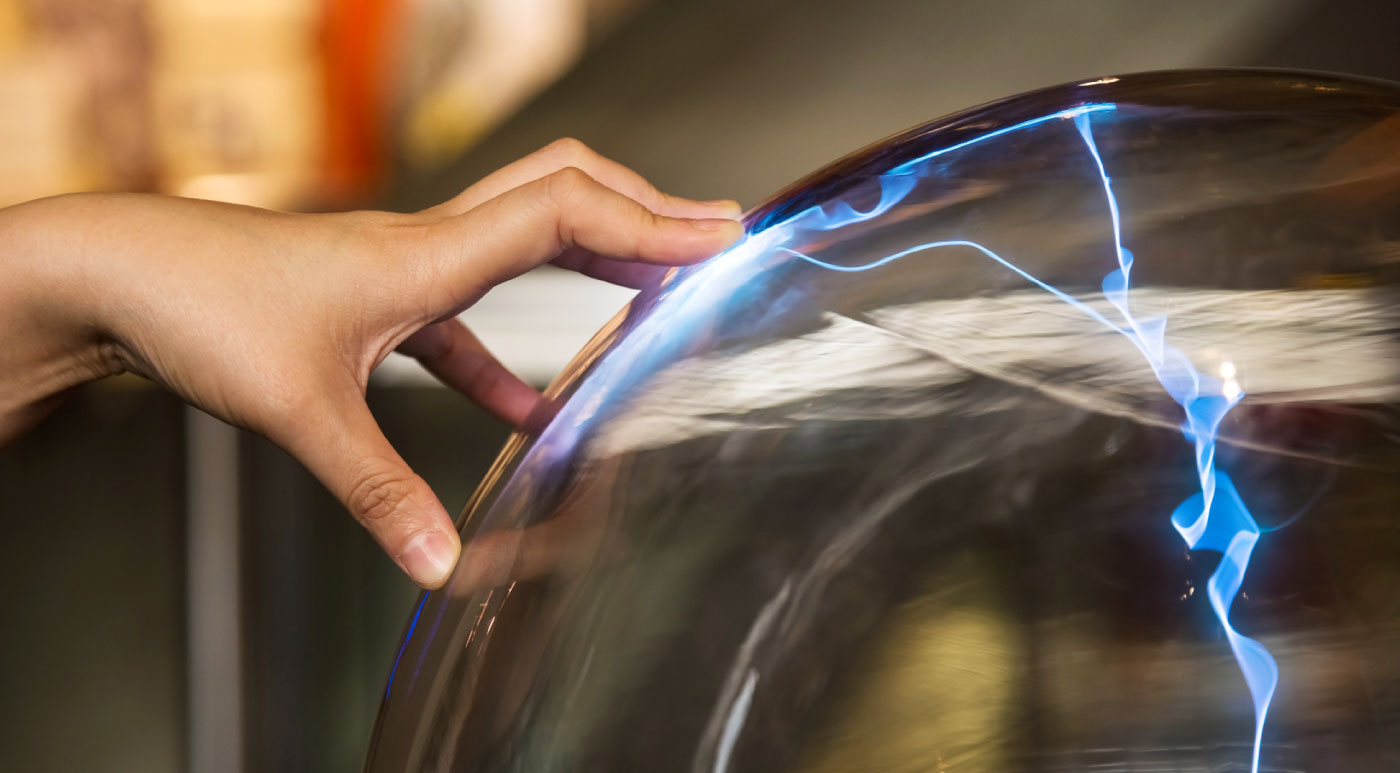 Pasadena is a historic town of about 140,000 located about 10 miles north of downtown Los Angeles. The scenic town hosts the Rose Bowl football game and Tournament of Roses Parade each year. Pasadena sits at the foot of the San Gabriel Mountains, offering great outdoor recreation options. There is a lovely downtown with shops and restaurants. It is also home to the California Institute of Technology. Caltech is world-renowned for its science and technology programs. Students have the opportunity to work in some of the world's foremost research institutes. Those include the Jet Propulsion Laboratory, which Caltech operates for NASA; the Seismological Laboratory; and the International Observatory Network. Caltech began as Throop University in 1891, but has been Caltech since 1920. There are fewer than 1,000 undergraduate students and just 1,285 graduate students. Classes are small, with a low 3:1 student-to-faculty ratio. There are six academic divisions at Caltech: Biology & Biological Engineering; Chemistry & Chemical Engineering; Engineering & Applied Science; Geological & Planetary Sciences; Humanities & Social Sciences; and Physics, Mathematics & Astronomy. 
Caltech offers a Master of Science degree in Physics. The application process is competitive, and students are only admitted for the fall semester. Applicants must hold a bachelor's degree in science or engineering. While Caltech does not specify a minimum GPA, it does ensure that those admitted have an exemplary scholastic record that will help them succeed under the stringent academic standards of the university. Prospective students will need to submit GRE general scores and results on the Advanced Physics subject test. Courses are delivered over three 12-week quarters during the academic year. 
The master's degree is an academic degree that helps students prepare for doctoral studies or advanced work in the industry. Caltech does not normally admit students to the MS program as a terminal degree. Instead, they apply to the Ph.D. program and receive the master's degree during their studies. When beginning coursework at Caltech, each student is assigned a graduate academic adviser, who serves as their primary mentor at the beginning of your program. As students work through the graduate program, they will also find a research adviser. Students receive the MS in Physics after completing 145 units. Of that number, 27 units are earned from three terms of quantum mechanics. Next, students complete 81 units in physics classes. These might be Physics of Measurement, Statistical Physics, Mathematical Methods of Physics, Introduction to Condensed Matter, Particle Physics, or Experimental Physics. The remaining 27 units can be in other 200-level physics courses or other graduate-level courses. After completing the coursework, students must deliver a thesis and pass oral and written examinations. The written exams are held each July and October and test a broad range of physics subjects,including classical mechanics, electricity and magnetism, quantum mechanics, statistical physics, optics, and mathematical methods. 
Research is a major component of the physics program. Research opportunities include nuclear physics; particle physics; cosmic-ray, gamma-ray, and X-ray astronomy; condensed-matter physics; atomic/molecular/optical physics; quantum physics astrophysics; theoretical physics; and more.
MASTER OF SCIENCE IN PHYSICS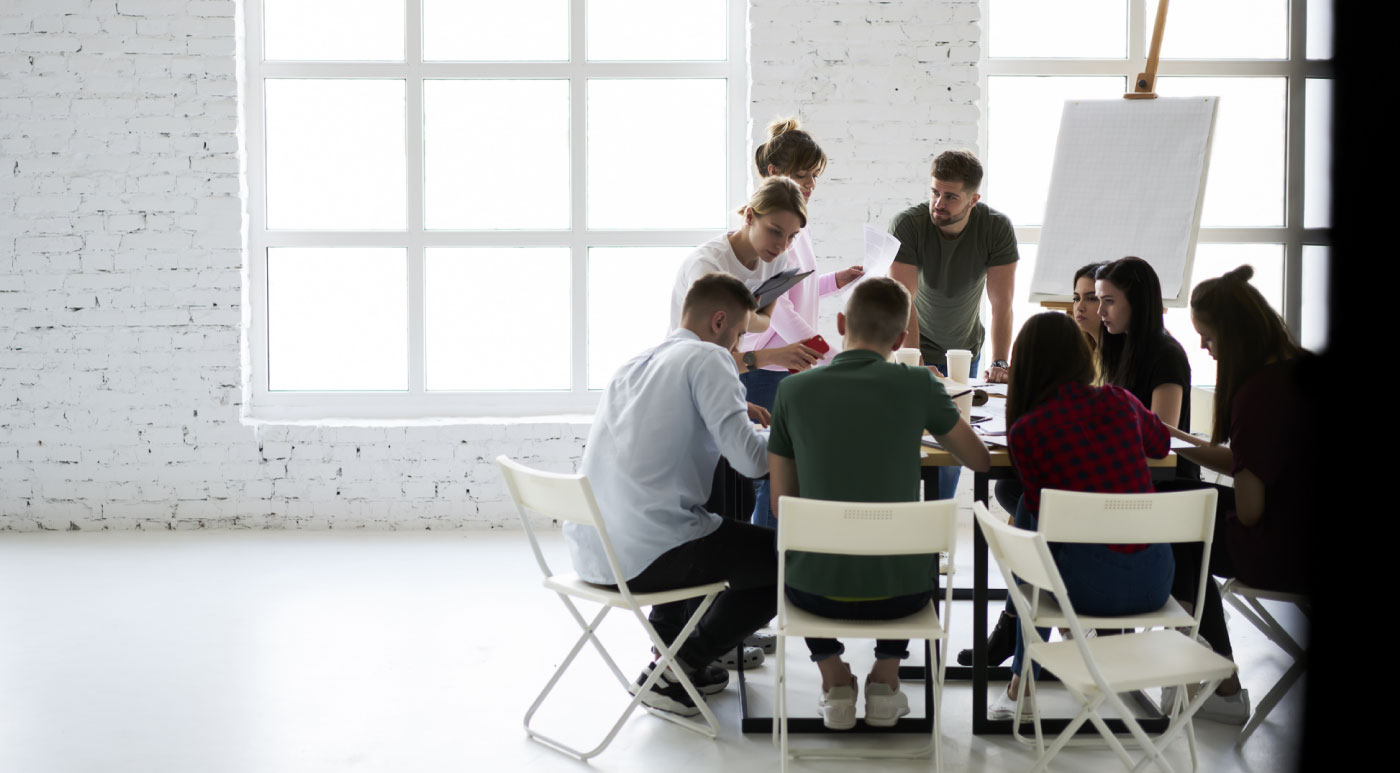 There is a long history of innovative thinking at Indiana University – Bloomington. Founded in 1820 as a state seminary with 10 students, IU went on to become Indiana College in 1828. A decade later, it became a university. Today, the university has almost 43,000 students. The College of Arts and Sciences' Department of Physics offers a Master of Science in Physics on the IU Bloomington campus. Bloomington ranks as the No. 6 Best College Town to Live in Forever, according to College Ranker. Forbes rates Bloomington as the No. 1 best City for Work-Life Balance. Bloomington is a small city of about 85,000 an hour south of Indianapolis. Hoosier National Forest's Charles C. Deam Wilderness offers great outdoor opportunities about 20 miles south of the city. 
To apply for admission to the physics program, one must hold a bachelor's degree in physics. IU considers other bachelor's degrees if an applicant has coursework in general physics, modern physics, electricity and magnetism, physical optics, thermodynamics, and statistical mechanics. Students must also have at least three semesters of calculus and a course in differential equations. The 30-credit MS in Physics requires at least 20 hours in physics. Those courses might include Electricity and Magnetism, Environmental Physics, Quantum Mechanics, Classical Mechanics, Nuclear and Particle Physics, Accelerator Physics,  Biophysics, and more. Part of the degree's 30 credits, above the 20 hours of classroom studies, can include research and seminars. Those might include a Practicum in Physics Laboratory, Special Topics in Accelerator Physics, Physics Colloquium, and Topics in Mathematical Physics. IU offers graduate seminars in Nuclear Spectroscopy, Theoretical Physics, Nuclear Reactions, Solid State Physics, and Mathematical Physics. 
Once students complete their coursework, there are two options for receiving a degree. One is to take the MS examination, which is given each August and covers designated problems from the Physics Qualifying Exam. It covers areas of mechanics, electromagnetism, quantum mechanics, thermodynamics/statistical mechanics, and special relativity. Instead of taking the MS Examination, a student may elect to pursue a research-based degree. To receive this degree, a student must formally choose the option by the end of their third semester. These students complete at least three credits of research experience before declaring the research option and then eight more credits in research by the end of the summer after the fourth semester. They present their research findings to a committee before receiving a degree. 
IU offers two specialized master's degrees in physics. One is the MS in Beam Physics and Technology, which is offered in collaboration with the U.S. Particle Accelerator School. This 30-credit program requires Introduction to Accelerator Physics and a laboratory course. There is also an option for an MS in Medical Physics. This is a 40-credit program that requires specific courses, such as Imaging Physics, Oncology Physics, Health Physics, and Radiation Biology; Radiation Detection and Dosimetry; and Statistical Methods. Students must also complete three credits in a course that offers practical experience in medical physics, write a thesis, and take the MS examination.
OTHER NOTABLE PROGRAMS
#11. Texas A&M University – College Station
Location: College Station, TX
Degree: Master of Science in Physics
Net Price: $19,118
#12. New York University
Location: New York, NY
Degree: Master of Science in Physics
Net Price: $39,935
#13. University of Chicago
Location: Chicago, IL
Degree: Master of Science in the Physical Sciences
Net Price: $33,003
#14. Brown University
Location: Providence, RI
Degree: Master of Science in Physics
Net Price: $27,238
#15. College of William and Mary
Location: Williamsburg, VA
Degree: Master of Science in Physics
Net Price: $15,622
#16. Northwestern University
Location: Evanston, IL
Degree: Master of Science in Physics
Net Price: $27,540