Ready to find your ideal master's program?
www.mastersprogramsguide.com is an advertising-supported site. Featured or trusted partner programs and all school search, finder, or match results are for schools that compensate us. This compensation does not influence our school rankings, resource guides, or other editorially-independent information published on this site.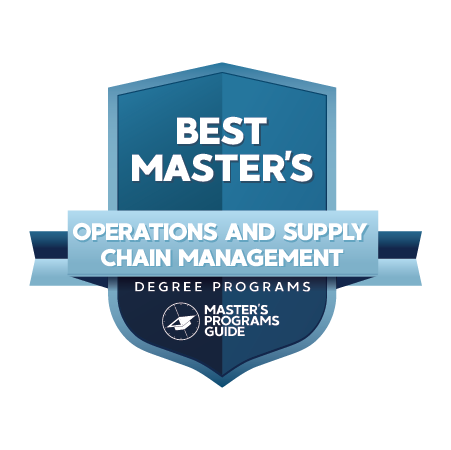 Common Application and Admission Questions
Breaking into a top graduate program is no easy task! Unlike the process for getting accepted to a university as an undergraduate, graduate programs don't welcome in hordes of new faces. On the contrary, they're far more selective because they have far fewer seats. That's why it's critical to understand the graduate school application process inside and out. 
Another difference is that graduates, unlike freshmen, have four years of college under their belts already. Thus, academic expectations are higher. They need to see how well you did beyond high school and most departments set a minimum admission standard of a 3.0 undergraduate GPA. That's often the threshold for them just to look at an application, with most admitted students holding a higher-than-minimum GPA. But every program is different, and they do consider other factors. That's why the fun doesn't stop with GPA requirements!
Most grad students have a significant amount of work experience and are seeking their master's in order to advance existing careers or launch new ones. A graduate admissions department wants to see a resume or curriculum vitae (CV) outlining that prior work experience, activities, etc. Pay close attention to the application requirements for the resume or CV, in case you need to customize it for some reason. Remember to keep a "master copy" to work off of and, if using a CV format, include all relevant published works. The school will take all of that into consideration, and in many cases so will the departmental faculty. 
Yes, that's right, grad school faculty take a keen interest in potential program candidates because they'll be the ones spending time with the students. It's a closer relationship than that held between undergrads and their instructors, with more direct mentorship and investment into each student. In a top graduate program, students are expected to be valuable team members contributing to the overall good and output of the program. This is where the all-important statement of purpose comes into play. This document must speak to their curiosity about your intentions and goals, and what you can bring to the table. Carefully review the application guidelines to ensure you answer all their questions. Remember, this document also serves the purpose of marketing yourself to them, so write it in a way that makes them take notice!
The success of the student body reflects directly back onto the program, which affects its reputation…which in turn affects the interest level of future students, program funding and sponsored research, external business partnerships, and even faculty hires. For all these reasons, graduate programs set high bars for admittance. To be competitive, your application has to be about more than you. Just like a job interview, you must demonstrate what you can offer them. They're looking for people who have proven themselves to be capable leaders able to complete the program while also contributing to it. If you can convince them that accepting you is a benefit to them, you'll greatly boost your odds!
See Also: 10 Best Master's in Industrial Engineering
What About Financial Aid & Scholarships?
The point of grad school is to earn more money after you graduate! The catch is that it costs so much to attend that many students can't afford the investment. Tuition rates at both public and private institutions continue to edge upwards, with average costs ranging from $30,000 and $40,000 a year. Clearly this limits accessibility unless a student acquires a lucrative grant or scholarship or is willing to borrow the money. The first stop for both these areas is the federal government. 
Federal Student Aid doesn't give out scholarships but it does issue grants. The problem is that most grants are intended for undergraduates, so this doesn't help students wanting to pursue a master's. There are a few exceptions, of course, such as Fulbright Grants and TEACH Grants. There's also the Iraq and Afghanistan Service Grant for qualified students. But when it comes to federal grants, options are somewhat limited (so we'll check out non-federal grant opportunities below).
Next up are federal loans. Often a private bank lender can't match the benefits offered by Uncle Sam, such as lower interest rates, fixed rates, and income-based repayment options. There are two main loan types—subsidized and unsubsidized. Subsidized loans are for undergraduates, so most graduate students consider unsubsidized loans which go up to $20,500 a year. 
These direct loans are applied for via the FAFSA, or Free Application for Federal Student Aid process. Your school receives a Student Aid Report based on information listed on the FAFSA and tallies the dollar amount needed to be loaned. Students can pay interest along the way or defer it for later. All terms are explained in a half-hour Entrance Counseling briefing done prior to accepting a federal loan. Students also sign a Master Promissory Note upon acceptance. 
The federal government isn't the only entity providing financial aid. Did you know there are state grants as well? They're not as generous as a federal undergrad grant, but everything helps! Check out the National Association of Student Financial Aid Administrators (NASFAA) website to learn more about state-specific grant opportunities you may qualify for. 
All universities offer some type of grant or scholarship and students often qualify for teaching assistantships or research positions, too. There are even paid internships so you can earn while you learn. As you review our list of MBA programs, don't forget to read about the department and program-specific financial perks (we noticed one MBA features a summer internship paying $7,000+ per month. That's ~$17,500 for a 10-week internship). 
Organizations loan millions every year to qualified graduate students. From private companies and federal agencies to nonprofits and professional groups, there's no shortage of donors waiting to help fund a promising master's degree candidate. The trick is actually applying. It's time-consuming but a handful of small scholarships adds up quickly and every free dollar you can get is money you don't have to work for. Winning a private scholarship also looks great on your resume!
How Much Can I Make With a Master's in Operations and Supply Chain Management? 
Without Operations and Supply Chain Management, we wouldn't have the consumer goods we use daily. From sourcing materials to creation of marketable products to selling and shipping them to warehouses and stores, Operations and Supply Chain Management is one of the most vital fields in today's global economy. That's why graduate programs put such a strong emphasis on producing qualified graduates ready to fulfill the never-ending needs of businesses. 
Many students elect to complete a Master's in Business Administration (MBA) with a concentration on the area, providing a strong (and marketable) business core. Such programs are flexible, with options to customize the plan of study. As a result, it's difficult to track precise income data for graduates due to so many variables. Career paths include everything from industry analysts, warehouse manager, supply chain consultant, purchasing, project management, global logistics, transportation director…the possibilities are endless and so are the ranges of potential pay. Other factors which directly impact income include the size of the company, geographic location, years of experience, and additional training or subject matter expertise. 
With all that said, a general range of incomes is possible to ascertain. The universities themselves are a great source of data. Graduate programs love to track data on alumni because they can turn it into a selling point. (Why should a student pay $40,000 in tuition to pay for XYZ University's MBA program? Because the average starting salary for graduates is over $100,000, that's why!) Our list below shows a few of the median reported income for alumni, but keep in mind those are starting offers not including bonuses or other incentives. 
The Bureau of Labor Statistics' (BLS) Occupational Outlook Handbook is another excellent source of income tracking with its comprehensive breakdown of national statistics and details about daily work activities, various traits needed to do well in a job, and how to qualify for one. The only problem is, again, that there are so many types of careers that graduates in this field can qualify for. You'll need to look into a few different pages on the site. 
Logisticians, buyers and purchasing agents, transportation/storage/distribution managers are a few of the professions to dig into. Per BLS, logisticians working in the highest 10% of the business make over $119,950. We can infer that workers holding advanced degrees (beyond bachelor's) constitute the higher end of that spectrum. The same holds true for buyers and purchasing agents. In 2018, the median annual salary for a purchasing manager was nearly $119,000, with top earners bringing home over $187,000. Meanwhile, transportation, storage, and distribution managers reportedly make an average of $94,730 a year with a bachelor's, while the top 10% make $158,370. More resources include Glassdoor and Payscale, which list incomes reported from users. Combined, these stats give us a broad overview of income potential for graduate students holding an MBA or other master's degree related to operations and supply chain management.  
Notable Statistics
As the saying goes, "If you bought it, a truck brought it." Supply chain management impacts virtually every aspect of our lives, and these days companies are on the hook more than ever. As retail businesses face store closures, more and more consumers are turning to online shopping to have items shipped directly to their homes. Companies like Amazon have revolutionized the way we buy things and the way businesses sell them. 
According to Learning Hub, half of all manufacturing supply chains use "direct-to-consumption" shipping in one way or another. And 30% of supply chain Logility survey respondents noted the need for "faster, more accurate and unique fulfillment" as one of their main focuses in the coming years, underscoring the need for faster, better technology and more efficient and effective practices at every step of the process. Every cost- or time-saving advantage makes a difference. For example, cutting-edge companies currently using internet of things (IoT) for shipment tracking are already seeing the impact of 5G, the next generation of cellular technology. It's changes like that which are driving organizations to scramble in search of operations and supply chain experts knowledgeable about current systems and technology, to ensure their business doesn't lag behind the competition. 
MBAs are, by default, focused on offering business education, however many are now also designed as science, technology, engineering, and mathematics (STEM) programs, as well. That's one reason why MBA programs featuring an operations and supply chain management concentration option should be thoroughly assessed for curriculum currency. It's important to look for course offerings on the latest technology and innovation topics, due to the increasing utilization of high-tech software and practices across the industry. 
There are several national and international organizations for supply chain management professionals which keep track of such changes, so it's always a good idea to consider joining a group relevant to your career goals and interests. A few of the biggest organizations include: 
With the industry exploding, now's the perfect time to earn your MBA or advanced degree in operations and supply chain management. We've offered up some insights into the mysterious world of graduate admissions, slipped in a few application tips, hopefully passed along some useful financial aid advice to get your degree funded, and thrown in some eye-popping statistics on how much income potential is in store for you after graduation. So now it's time to dig into the meat of the article—our list of the best master's programs in operations and supply chain management!
Our Ranking Criteria 
We have a time-tested four-part formula designed for ranking the best colleges in the nation that we'd love to share with you. We prioritize four major factors: Earnings Potential, Affordability, Student Satisfaction, and Selectivity. Reliable research and well-harvested data are the main ingredients in our recipe for success. We don't make recommendations based on personal opinions, or financial incentives. Our revenue and content are completely separate, and sponsored schools have no impact on our rankings. The only way to make it onto one of our lists is to have an incredible academic program! 
What Are the Best Master's Programs in Operations and Supply Chain Management?
We know that you have educational goals that you're itching to pursue, but you may not know where to start. The editors of Master's Programs Guide utilize a unique ranking methodology based on the following three aspects:
40% Potential Salary After Graduation: Average mid-career salary of school alumni 
30% Institutional Accreditation: Regional and National Accreditation for the 2019-2020 school year 
30% Overall Degree Affordability: Average cost of undergraduate and graduate tuition per school
At Master's Programs Guide, we strive to do our best to guide you and your family toward a fruitful academic career. The pursuit of knowledge is a noble one, and we want to help you reach your goals.
Supply Chain Management MBA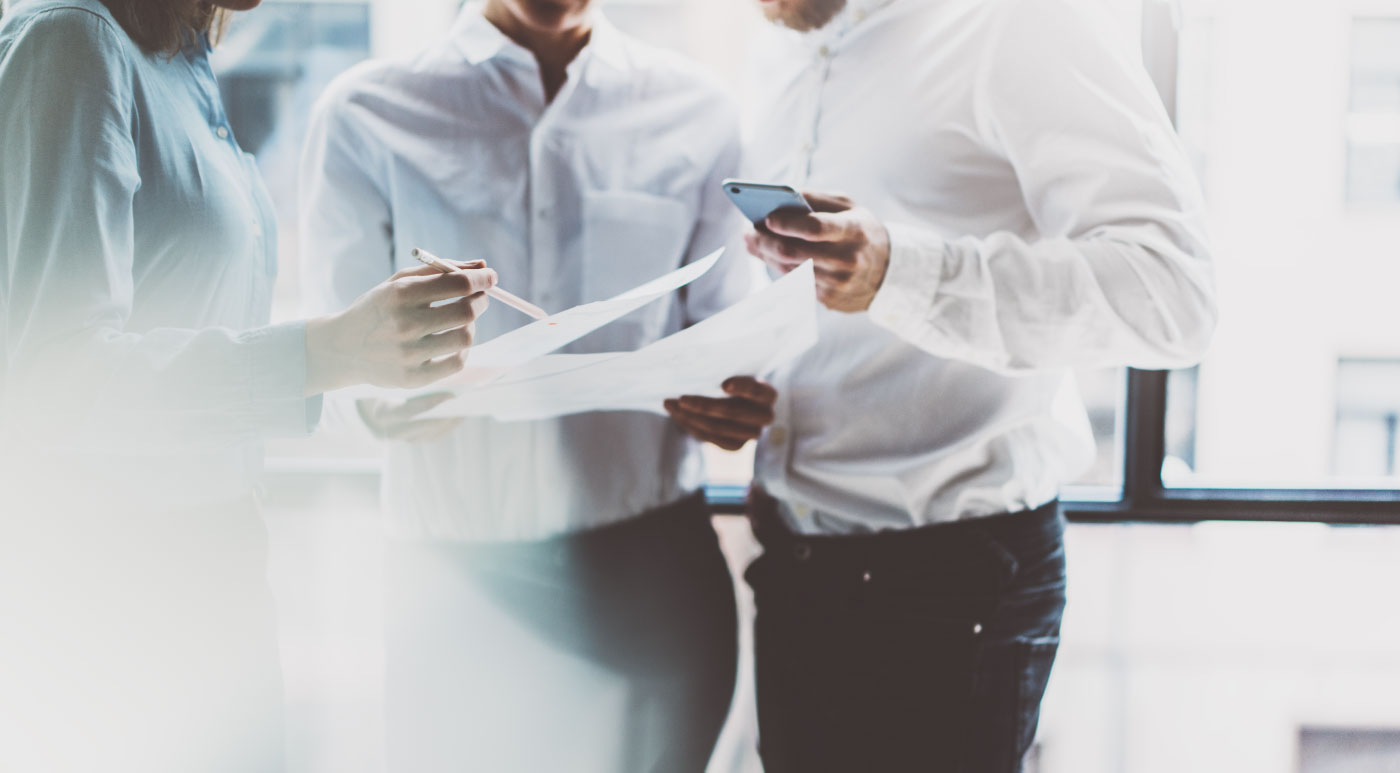 The founder of Michigan State University's Broad College of Business began teaching bookkeeping back in 1861. From there the university began developing a business curriculum which has led to its modern acclaimed MBA offerings. One of those is the full-time, 61-credit MBA in supply chain management which takes just 21 months to complete. Graduates of the program are ready to tackle high-level leadership careers in procurement, operations and logistics, demand and supply planning, consulting, and more. 
The curriculum is broken into three parts—the 31-credit hour core, the 12-credit hour MBA concentration, and 18 credit hours of electives. The MBA concentration allows students to select a subject matter focus area in finance, human resource management, marketing, or supply chain management, with an auxiliary concentration in business analytics added to any focus area. Concentration class topics include: 
Logistics Management
Strategic Sourcing
Manufacturing Design and Analysis
Supply Chain Logistics
Decision Support Models
Total Quality Management
Sustainable Supply Chain Management
Operations Strategy
Labs and learning centers include the Team Effectiveness Laboratory, Financial Analysis Laboratory, IBM On-Demand Supply Chain Laboratory, and Gast Business Library. Educational opportunities include international trips, exposure to renowned executive speakers, getting a chance to work directly with the most current supply chain tech through partnerships with IBM On-Demand Supply Chain Lab, and enjoying informative industry field trips to companies like Amazon and Amway. The Extreme Green series of experiential workshops is another exciting way for Broad MBA students to learn dynamic new practical skills that they can put to use in their careers. 
Students also have a chance to join the student-led Graduate Supply Chain Management Association and participate in various team-building volunteer projects such as Habitat for Humanity ReStore. They also get to put all of their freshly learned abilities and knowledge to the test through a variety of real-world case study competitions like the Fisher Invitational, the national Net Impact competition, and Broad Vs. Broad, the yearly event that gives teams just 24 hours to analyze a case and present findings to a panel of judges. No pressure! When not immersed in MBA study, MSU attendees enjoy the school's thriving student life and Spartan Athletics events. 
Forbes listed MSU's MBA in supply chain management as No. 1 for fastest payback time, while the Economist lists it as No. 1 for return on investment. Clearly such a highly ranked program is going to feature stringent admissions standards. Applicants will submit transcripts (average applicants hold a 3.3 GPA on the last two years of undergraduate work), a resume listing a recommended two years of relevant work experience, and GRE or waiverable GMAT scores (no minimum required, however the average GMAT for 2021 admitted applicants was 674). Two original essays are also required, one written and one in video format. An optional third written essay can be included, as well. Two supervisors should be listed, who may be called for reference checking. Final candidates will be contacted to set up an evaluation interview which can be completed on-campus or over Skype. 
MBA Supply Chain Management Concentration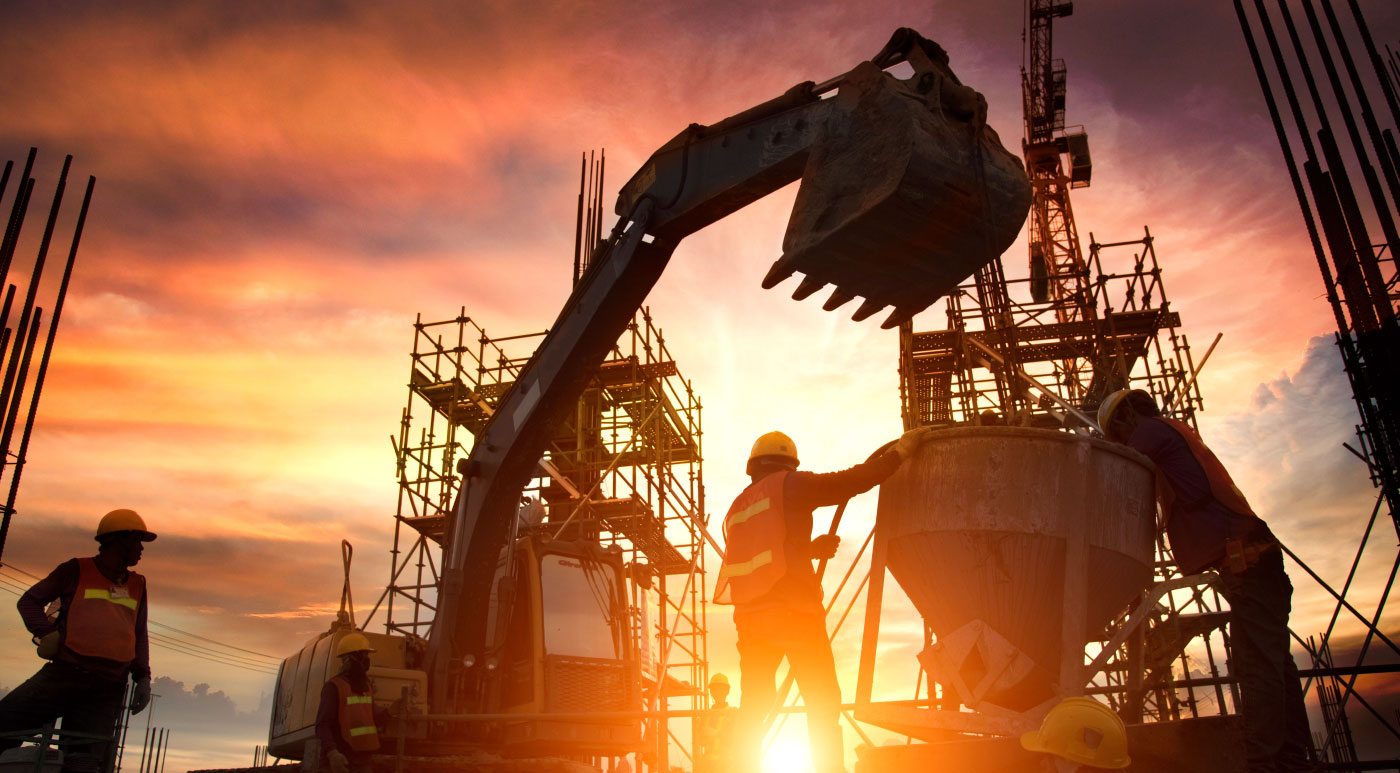 Pennsylvania State University, commonly known as Penn States, is home to the renowned Smeal College of Business which offers graduate students a customizable MBA program. The MBA degree is done with at least one concentration in finance, management consulting, marketing, or supply chain management. Many students opt to take more than one concentration to broaden their knowledge base. After concentrations, students will select up to three options to dive into. Option coursework includes topics such as Applied Leadership, Capital Markets, Corporate Finance, Entrepreneurship, Product and Brand Management, Risk Management, Sustainability, and many more. 
Penn State's MBA with a supply chain management concentration focuses on strategic procurement practices, manufacturing, and demand fulfillment. The plan of study starts in fall with a week-long orientation, a week-long concentration intensive, a course on leadership communication skills, and coursework covering business fundamentals such as business statistics, accounting, team processes, economics for managers, risk management, and related topics. Spring term jumps into marketing, strategic management, supply chain ops, and global business matters, and much more. The second fall and spring terms focus on electives based on the students' chosen concentration(s) and options. The curriculum is taught by a core faculty of industry experts, executive directors, authors, and institutional fellows with decades of experience. 
  All Penn State MBAs are painstakingly designed to focus on real-world business needs, training students on the school's designated focus areas of principled leadership, functional expertise, integrated perspective, and global perspective. Students are able to take advantage of stellar career preparation services and school-corporate connections, as well. Graduates are regularly snatched up by recruiters from major companies during the Smeal Supply Chain Career Fairs. Alumni currently work for industry behemoths such as Amazon, Apple, DuPont, Johnson & Johnson, and Nike. In fact, 89% of alumni report receiving at least one job offer by the time they graduate. The school's website lists a breakout of alumni employment areas by industry, revealing that 33% of grads work in the technology sector, while 18% go on to manufacturing. 28% work within an operations and logistics function, while 23% are in sales and marketing. 18% shift straight into management roles. 
Admission is competitive. The entire MBA program's class size for 2020 was just 58 students, with an average of 62 months of previous work experience. Penn State strives to seek a diverse student body, with current percentages listing 34% women MBA grad students and 30% international students. The Smeal College of Business does things a little differently, however, advertising the qualities they seek in candidates instead of just the usual checklist of application materials. The school prizes traits such as integrity, respect, responsibility, discovery, excellence, and community. That said, they still need the applications materials, too, which include transcripts, a resume, a 600-word essay, a video application, letters of recommendation, and GMAT or GRE Scores. The average GMAT for admitted students was 657, and the average GRE scores were 157 on both the Quantitative and Verbal sections. Undergraduate GPA s ranged from 3.0 to 3.95. 
Supply Chain Management MBA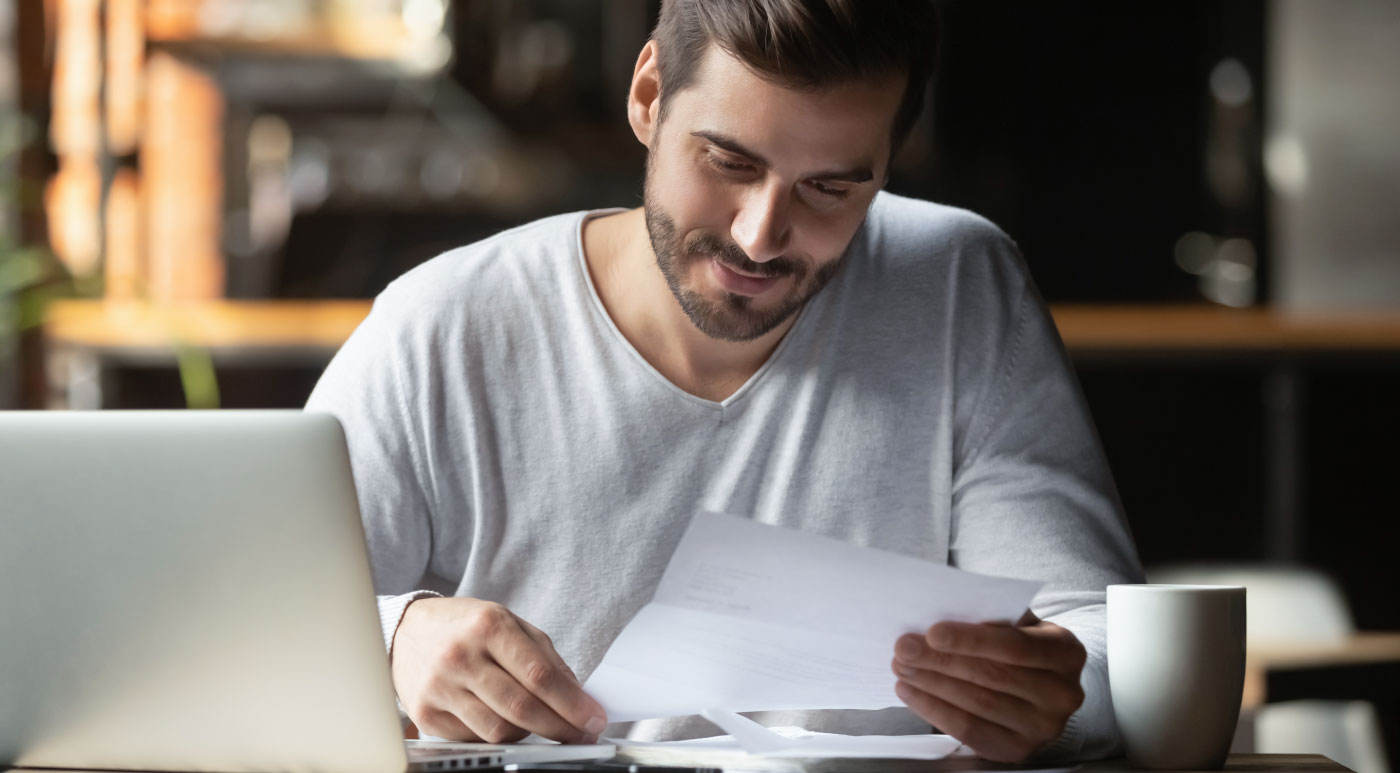 Since its founding in 1886 as the Territorial Normal School, Arizona State University in Tempe has strived to offer the most innovative higher education while also making it as accessible as possible. ASU's W. P. Carey School of Business features an entire department dedicated to teaching supply chain management to full-time MBA students, but students also have the option to attend the program online if they can't make it to campus or live outside the area. ASU realizes that many grad students are working individuals, so it even allows for Professional Flex MBA with a part-time evening attendance option. One way or another, ASU wants to empower you to earn your degree!
The core full-time MBA curriculum takes roughly 21 months to finish and trains students on decision-making using analytics in order to make critical leadership decisions. Thanks to a $15 million investment devoted to students' careers, the school also assigns seasoned industry mentors to full-time students who are interested in career-building and the future of the field. Innovative lab work is done via interdisciplinary partnerships with other ASU students majoring in diverse areas, paving the way for unique perspectives while engaging on a practical project. 
Part-time flex MBA attendees have up to four years to complete degree requirements, enabling busy students with the option to take classes at a pace that fits into their lifestyle. Courses are taught by the same high-caliber faculty during the evenings. ASU's online MBA program is also flexible but with a more regimented structure to keep distance learners on track. This option is made to be finished by taking one five-week class at a time, graduating within two years. There are ~15 online electives available. 
Another flexible option for students wanting to bypass the MBA route is ASU's 30-credit hour online Master of Science in supply chain management. This program, done in conjunction with MITx MicroMasters®, features rolling enrollment and ten classes, each of which are 7.5 weeks long. As a non-MBA degree, this option allows for a fuller exploration of the technical topics pertinent to the field, from data and modeling to logistics and product flow. 
On-campus students will enjoy the fully-renovated Hayden Library and other campus facilities, as well as 1,000+ thriving student associations and Sun Devil Athletics events. All ASU grads can benefit from the extensive alumni network and associated career resources and member discounts. U.S. News & World Report ranks the W. P. Carey School of Business as No. 33 on their 2020 list of Best Business Schools and No. 4 in Best Online MBA Programs! The Part-time MBA program comes in at No. 22. 
On-campus graduate programs have a different application process than ASU Online programs, however both require transcripts showing a 3.0 GPA on the last 60 hours of undergraduate coursework. Other materials to submit include letters of recommendation, GMAT or GRE test scores, a resume, personal statement, and answers to question prompts during the application process. The Graduate School also lists several funding opportunities. 
MBA Supply Chain Management Concentration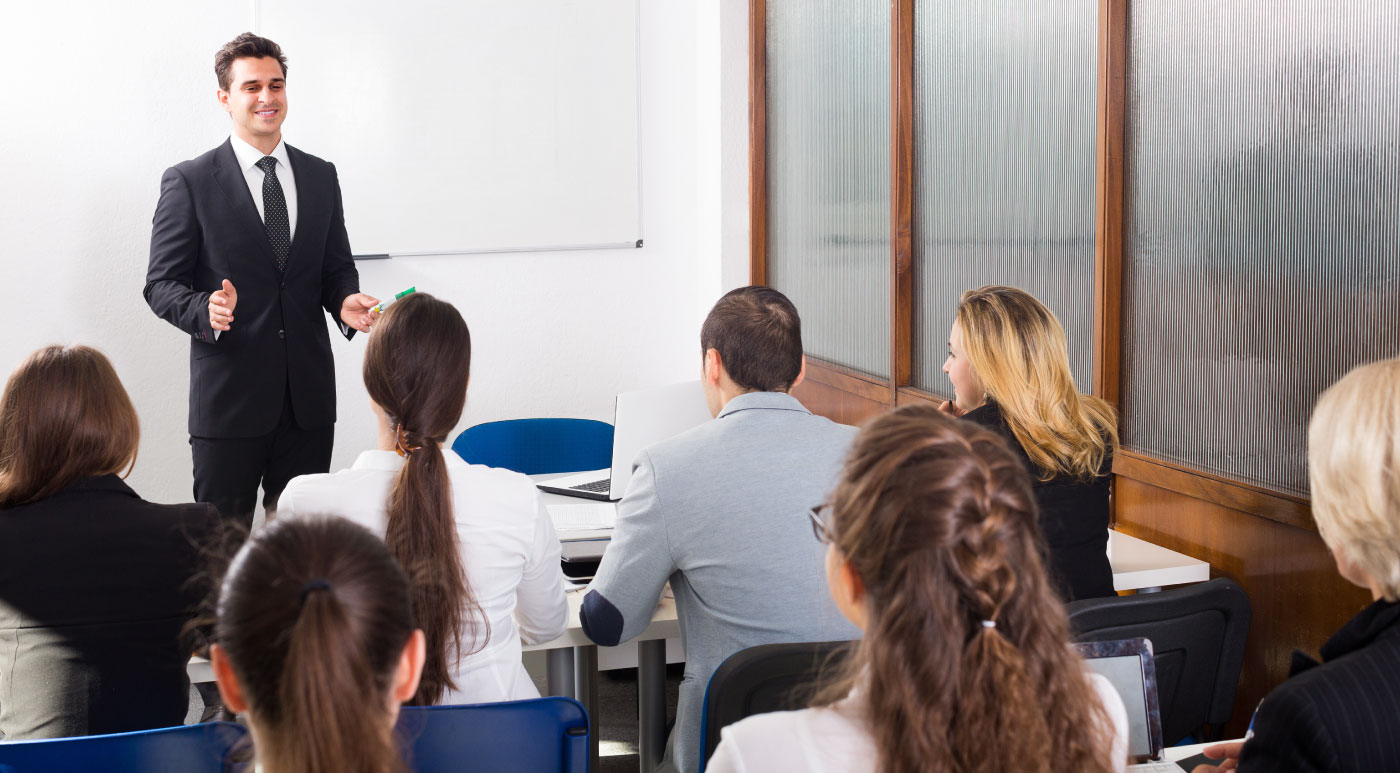 Ranked #1 globally for Supply Chain Research by Transportation Journal in 2018, #3 nationally among Supply Chain Graduate programs by Gartner (2018), and placed at #4 Graduate Supply Chain program among public institutions by U.S. News & World Report (2020 Best Business Schools), the University of Tennessee's mission is to enrich the lives of its state citizens. Having opened its doors in Knoxville in 1794, the university's mission has now expanded to push the boundaries of human knowledge in order to improve the entire world. Through the Haslam College of Business, UT Knoxville offers its world-class, full-time MBA program with a concentration in supply chain management. The program of study can be completed in as few as 16 months. 
The curriculum begins by laying the foundation of necessary knowledge in business through an optional prep week overview. This is followed by "LEAP week," which allows students to engage in team-building exercises, practice their negotiation skills, and explore career development opportunities. Students take a business skills course devoted to improving writing, making presentations, marketing, and maximizing networks. UT Knoxville's MBA program launches students right into case competitions during their first year, as well as practical projects for a non-profit organization. Summer internship rounds off the initial year of study. The next year focuses on up to nine credit hours of concentration area coursework in case supply chain management. 
Students are exposed to a broad assortment of expert faculty and industry professionals who impart their global perspectives. Through team-based learning, students also learn vital collaboration techniques which can be put into direct use in their future careers. There are many opportunities for additional career advancement opportunities, including recruiting and network events, career counseling, mock interviewing, and a vast alumni network. Most UT Knoxville MBA student bodies consist of ~58 students, with an average age of 27 and work background of under five years. The school is home to the Council of Supply Chain Management Professionals and NeXxus, an organization devoted to women in supply chain. Between 2018 and 2019, graduates reported a jaw-dropping 27% boost in starting salaries compared to the previous year, with average incomes jumping from under $78,000 to over $99,000. 
When not studying and planning for their lucrative new careers, students enjoy all the exciting urban life that the metropolitan Knoxville area has to offer. There is also the nearby Smoky Mountains National Park, and of course all of the on-campus student life and Volunteers Athletics events that University of Tennessee is well-known for. UT Knoxville's MBA program is accredited by the Southern Association of Colleges and Schools Commission on Colleges. It is currently ranked No. 5 in Supply Chain / Logistics Programs by U.S. News & World Report. To apply, students should submit transcripts, two letters of reference, a resume, answers to essay prompts, and GRE or GMAT scores. On average, selected candidates hold a 3.48 undergraduate GPA and GMAT score of 656. Apart from academic qualifications, the school specifically looks for students with sufficient work experience of at least three years, a successful track record of teamwork, and examples of leadership, exemplary communication abilities, and international experience. Applicants do not have to hold a business degree, however prerequisite classes such as accounting or statistics are suggested. 
MBA With Operations Management Concentration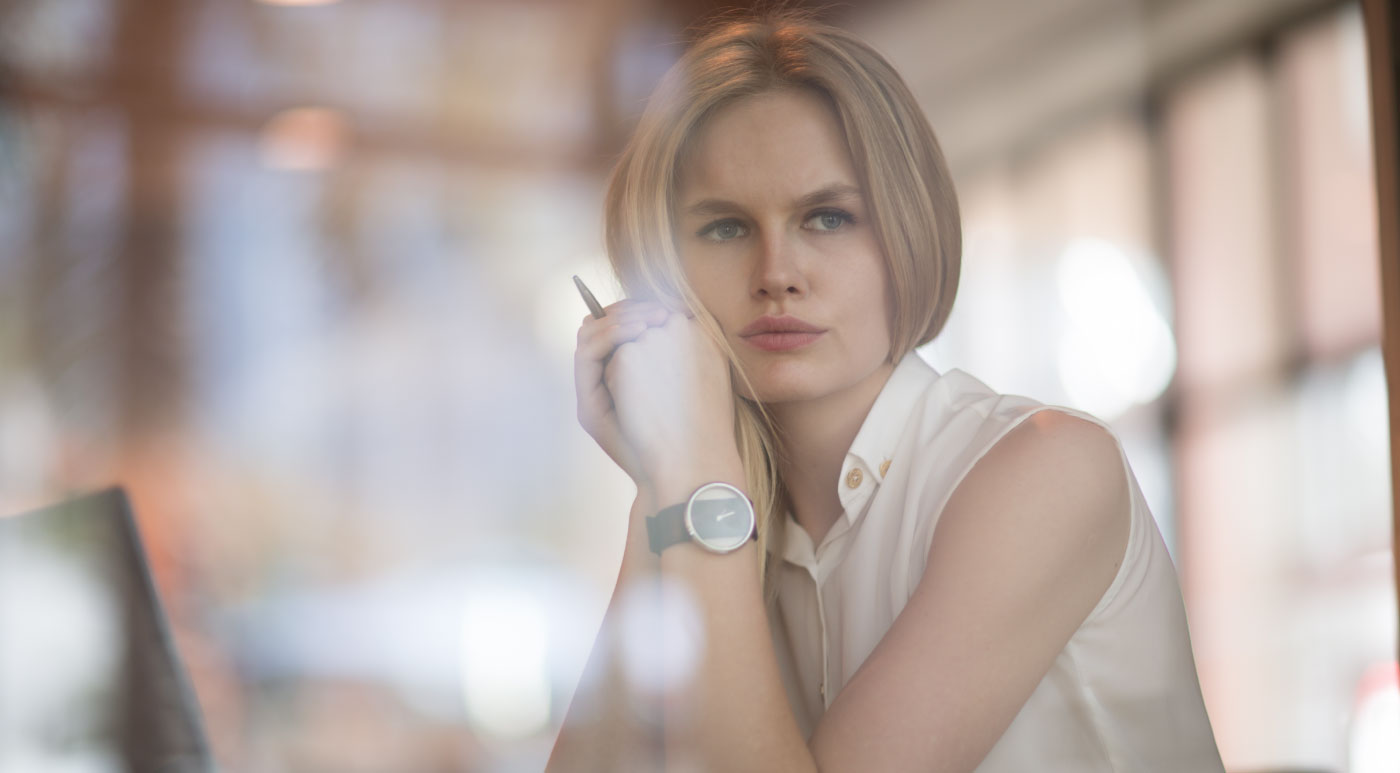 As one of the nation's leading research institutions, Georgia Institute of Technology, aka Georgia Tech, has a lot of experience in figuring out how to make things work more efficiently and effectively. That's why it's MBA program with an optional concentration in operations management is perfect for full-time students ready to learn the innovative, practical problem-solving skills that can be put to use in their careers. Taught by veteran faculty from the Scheller College, this 22-month program of study features just twelve core courses such as:
Analytical Tools for Decisions
Business Communications
Financial and Managerial Accounting
Leading People and Organizations 
Managerial Economics 
Managing Information Resources 
Marketing Management
Operations Management 
Eleven electives are also required, and include classes such as:
Collaborative Product Development
Operations Strategy
Service Operations Management
Pricing Analytics and Revenue Management
Global Operations and Supply Chain Strategy 
Supply Chain Innovation Practicum (which allows students to put learned skills to practical use on a sponsored real-world group project)
Georgia Tech's MBA can not only be customized with a concentration option, but students can also elect to use four electives as an Immersive Track in Leading Innovation. One immersive option is in supply chain innovation, which is an excellent add-on to any operations management MBA. Graduate advisors at the college work closely with students to ensure they map out a concise roadmap to knock out all degree requirements, including optional concentrations and immersive tracks, as expeditiously as possible. They will also take into consideration the educational background of each student to ensure a sufficient foundation in quantitative coursework, since some Georgia Tech MBA classes do require a certain amount of quantitative skills. 
Students will engage in a paid summer internship after their first year, which will not only enhance learning but look great on a resume. Many of the sponsors are Fortune 500 companies like Amazon, American Airlines, Deloitte, Delta, Fiat Chrysler, Georgia Pacific, Goldman Sachs, Google, HD, IBM, Intel, Johnson & Johnson, Michelin, PepsiCo, Porsche, Coca-Cola, and Home Depot. Virtually every student acquires a paid internship, with average wages of $7,120 per month. Many students go on to graduate and get hired by companies within Georgia Tech's partnership network, which essentially acts as a funnel for training new recruits for good-paying jobs waiting on the other side of the diploma!
Scheller College is dedicated to helping graduates find work and offers numerous resources to assist, such as career development workshops. These help students outline their job search strategies, build critical networks, polish their resumes and interview skills, and develop their own branding. Students also gain access to the MBA Business Buzz job board. Meanwhile, the school proactively sends out student resumes to recruiters who are looking to onboard fresh new talent! Other resources include self-assessment tools, video-centric interview prep and feedback, large career fairs, and diversity conferences. 96% of program alumni report finding work within three months of graduation, with average salaries of $117,492. Applicants must submit two essays, transcripts, two letters of recommendation, and current GMAT or GRE scores.
MBA Focus in General Management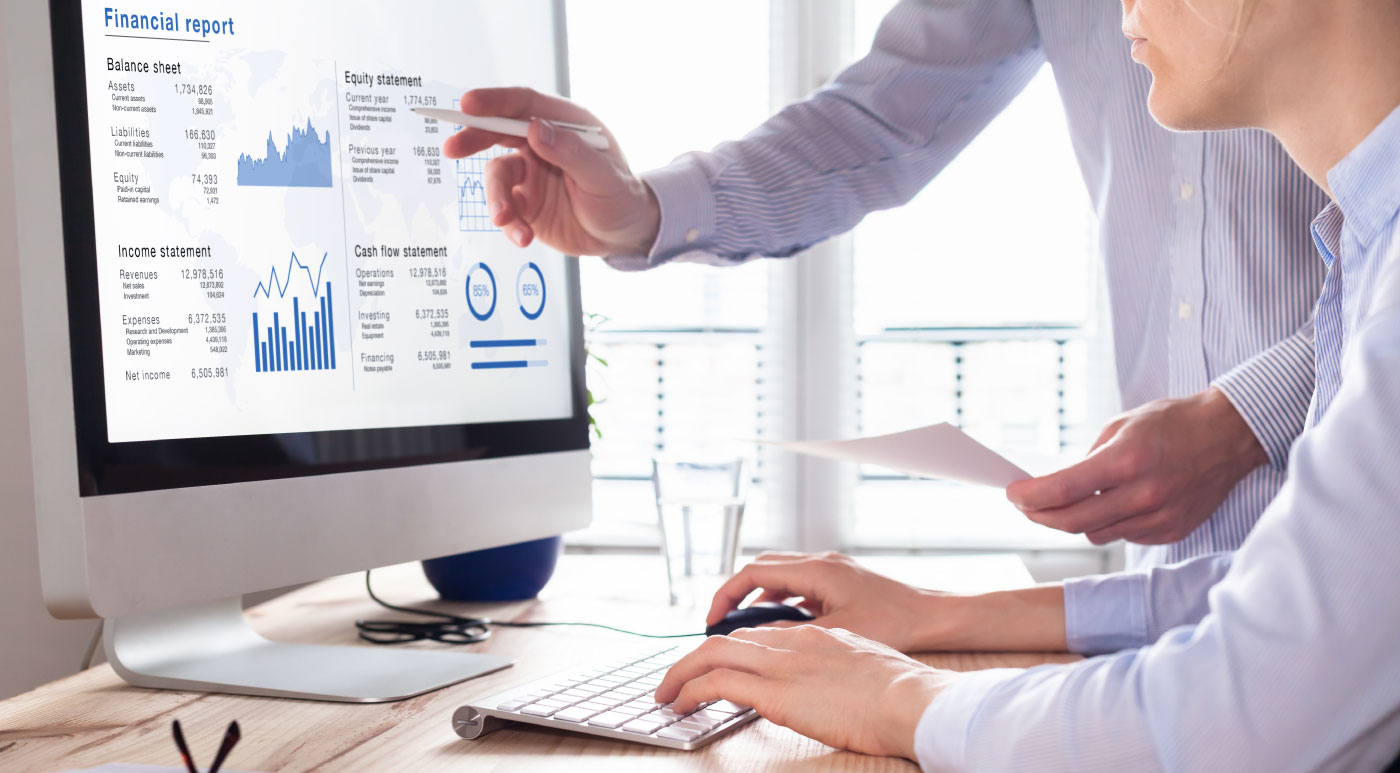 Few names in higher ed stand out like Stanford's and its Graduate School of Business (GSB) is a large part of the institution's acclaim. With acceptance rates in the single digits, it's one of the toughest schools to get into, but the Stanford MBA Program is worth it! This highly customizable master's program leads to a General Management MBA and demands a full-time two-year commitment. It also features options for joint or dual degree attainment, saving students time and money. The first year of the GSB MBA covers complex, big picture general management core topics, as well as work on developing individual leadership traits and approaches. 
Stanford has a unique, four-week Global Management Immersion Experience requirement involving students participating during summer in various exploratory cultural learning experiences designed to widen international perspectives. The second year of the curriculum consists largely of electives, allowing students ample flexibility in pursuing topics which will help their careers or further educational goals. The school takes care to update and to incorporate new electives in order to keep up with changes in the real world which should be reflected in the coursework. Elective options include: 
Entrepreneurship
Global management
Human resources
Information technology
Marketing
Organizational behavior
Political economics
Public management
Other coursework includes compressed special interest classes, plus an opportunity to take up to 12 credits from other departments on topics like computer science, energy, foreign language, politics, and policy. Stanford's GSB allows students to participate in joint educational programs such as Harvard Kennedy School, Johns Hopkins, Princeton, and other renowned institutions. 
Student life on Stanford's beautiful 8,100-acre California campus is filled with constant happenings and diverse events. From first-class facilities to an amazing athletics department, Stanford has everything students need to stay constantly engaged. GSB, in particular, has literally dozens of extra-curricular programs and groups, many of which meet at the school's 360,000-square-foot, LEED-certified Knight Management Center. 
As applicants may guess from the admissions rate, Stanford expects a lot from its students. As a result, it takes a holistic view on evaluating criteria for admissions, considering intellectual vitality, demonstrated leadership potential, and personal qualities & contributions. The program doesn't have minimum GPAs or GMAT/GRE scores to meet, but the admissions section does need the usual application materials. In fact, the school's website goes into great detail on each item needed, so review everything very carefully. Materials include transcripts, GMAT or GRE scores, a resume listing professional work experience, two letters of reference, details on activities and awards won, and two personal essays answering the prompts "What matters most to you, and why?" and "Why Stanford?"
U.S. News & World Report ranks Stanford University as the No. 2 Best Business School out of all graduate schools in the country for 2020. The site also lists Stanford internationally as No. 3 for its economics and business global research reputation. Famous alumni include Phil Knight (co-founder and former CEO of Nike), Vinod Khosla (co-founder of Sun Microsystems), and Penny Pritzker (former U.S. Secretary of Commerce). 
MBA With Supply Chain Analytics Concentration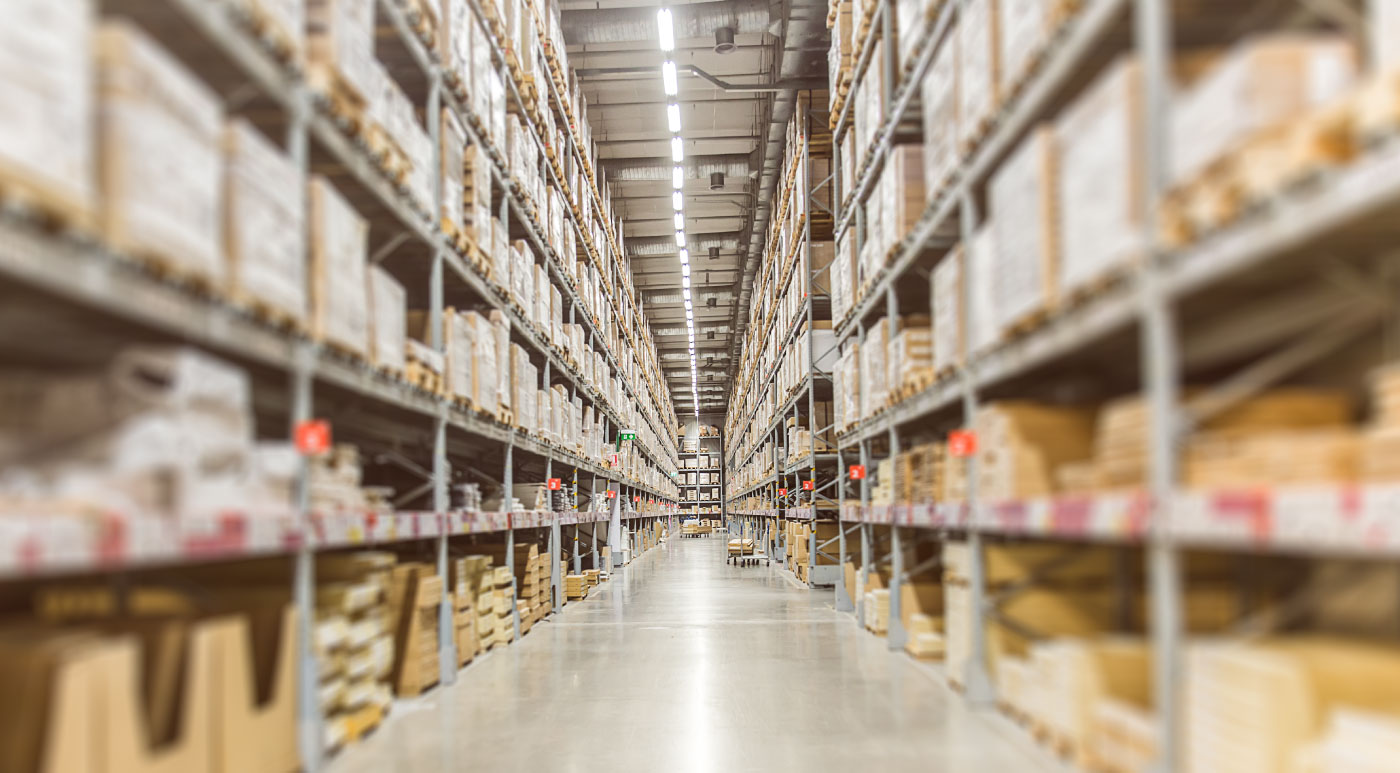 As technology continues to alter how business is conducted, the University of Wisconsin-Madison's Grainger Center for Supply Chain Management ensures its graduates students are receiving the most up-to-date education in the field. Its full-time MBA with a supply chain analytics concentration prepares students to understand how to utilize data and information systems, enterprise resource planning systems, and other modern methods relevant in today's supply chain environments. The curriculum includes numerous practical topics, updated based on input from the program's advisory board and working alumni. 
The Wisconsin MBA uses a cohort model, allowing students to progress together as a team. The first year of study includes classes such as: 
Data to Decisions
Financial Accounting
Integrated Company Analysis
Leading and Working in Teams
Logistics Management
Marketing Management
Operations Management
Strategic Global Sourcing
Supply Chain Analytics
The second year includes a seminar, additional core classes, plus electives in business, marketing, operations, accounting, HR, insurance, and other related subjects to enhance students' marketability after graduation. Wisconsin MBA students have the option to take a Six Sigma Yellow Belt certification, visit company supply chain sites at home and abroad in countries like the United Kingdom, South Africa, Vietnam, Turkey, China, and others. There are also opportunities to participate in challenging case competitions at universities like Michigan State University or Brigham Young University, work on sponsored industry team projects and "hackathons," and learn from alumni business leaders. The program's advisory board is packed with executives and corporate leaders providing invaluable mentorship to students on internship projects, career planning, interviewing tactics, and more. 
The Wisconsin School of Business maintains a strong connection with industry as it produces work-ready graduates, liaisons with recruiters looking for new hires, and accepts company employees as MBA students in order to return them as company leaders. The school's Grainger Center for Supply Chain Management, founded in 1991, places an emphasis on quantitatives and has earned the prestigious Department of Homeland Security STEM designation. Recent MBA class profile statistics showed that enrolled students were on average 28 years old and had an average of five years of work experience. Diversity figures listed a student body of 35% women and 28% international students. Graduates have gone on to hold a range of leadership and management positions, with average reported starting salaries of six figures. 
University of Wisconsin-Madison is located in the state's capital and was named the No. 1 College Football Town in America by NCAA. Home to over 45,000 students from around the world, the campus is jam-packed with activities to suit any interests. Admissions to Wisconsin's MBA program requires no minimum GPA, but those with under a 3.0 are accepted on a probationary status. Applicants aren't required to hold a business-related undergraduate degree. In fact, only 31% of admitted students were business majors. Applicants should send in transcripts, GMAT or GRE scores, and at least one essay. The average GMAT score was 665. International students must also submit proof of English proficiency, with at least a 100 on the Internet-based TOEFL exam. 
Operations and Logistics MBA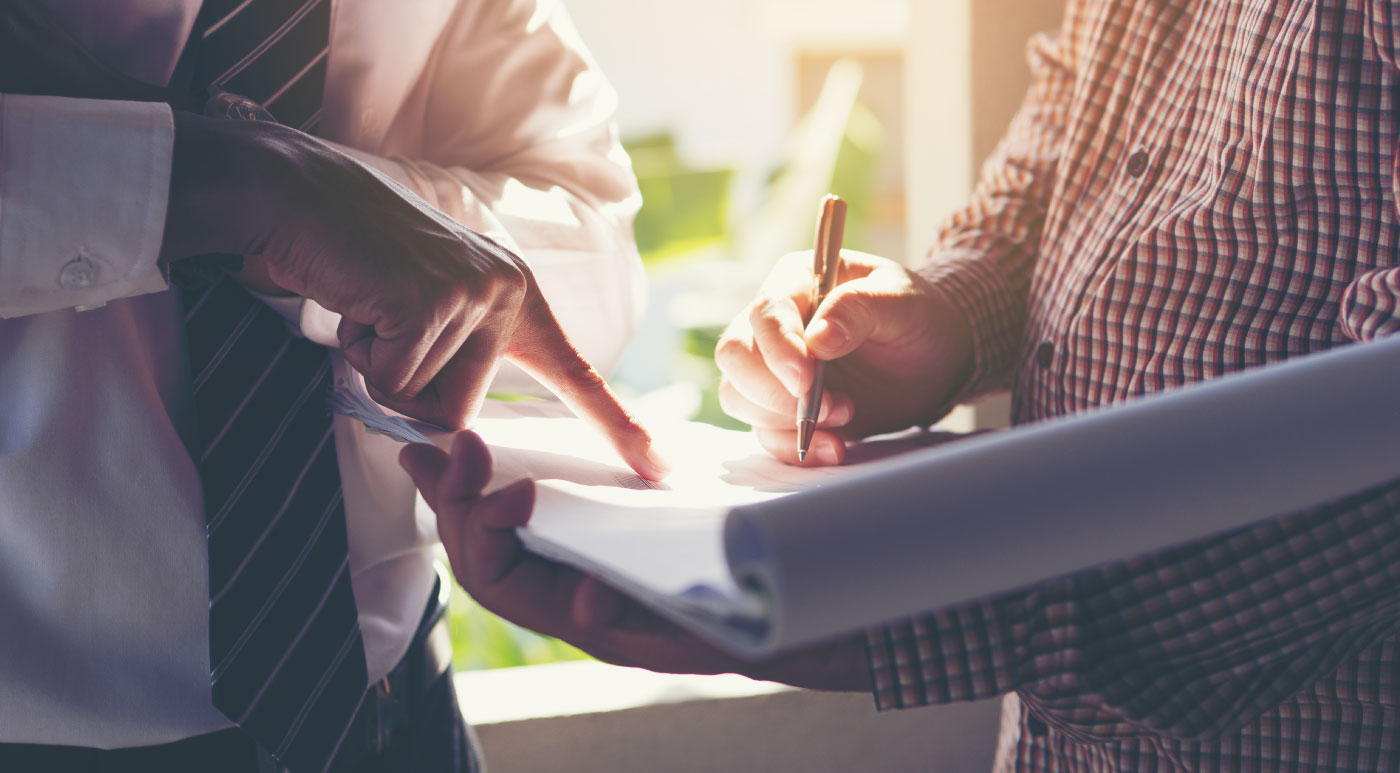 The Ohio State University in Columbus has always done things its own way, so it should come as no surprise that its MBA is unique, as well. Offered through the Fisher College of Business, the full-time MBA program uses a customized plan of study with numerous skills assessments given along the way to ensure proper understanding and retention. Over the course of a two-year program of study, students receive personalized attention from faculty and success coaches as they progress. Every student chooses the route they want to pursue, via the MBA Pathways program which lets them decide upon which practical experiences they'll need to meet the challenges of their future careers. 
Pathways options include the logistics management pathway, with required courses such as Strategic Logistics Management, Logistics Decision Making, Logistics Analytics, Logistics Technology and Application, and optional classes on Lean Logistics, Field Problems, and more. Another pathway is in supply chain management, with coursework covering Global Sourcing, Matching Supply and Demand, Lean Enterprise and Leadership, Product and Process Innovation, and more. 
The College of Business partners with leading companies at home and overseas, ensuring its offerings are the most up-to-date and sought after. As an immersive program, the degree's cross-functional curriculum features plenty of practical projects and lessons designed to be instantly applicable on the outside. Students will engage in a team-based overseas consultation Global Applied Project or intensive Global Business Expedition, a Business Lab Project in which they serve as either an embedded or external consultant to a real company, and a Social Impact Challenge where they act as a non-profit consultant. Graduates are adept leaders able to define and resolve difficult problems using analysis and critical thinking. They learn marketable business skills and enhance invaluable personal skills in order to make a direct impact for future employers or in their own entrepreneurial endeavors. 
When not roaming the globe, Ohio State's graduate business students may take courses at several on-site centers, such as the Dice Center for Financial Economics, Center for Innovation Strategies, Center for Operational Excellence, Global Supply Chain Forum, and Keenan Center for Entrepreneurship, amongst several other stellar campus facilities. The College of Business has always been dedicated to working with students from diverse backgrounds to facilitate positive student outcomes. To this end its runs a helpful Office of Diversity and Inclusion Student Services and Corporate and Community Outreach (OD&ISS&C&CO—that's a long acronym!) program filled with assistive staff ready to offer a myriad of services geared to give students every opportunity to excel, including counseling, tutoring, career help, and more. There's also an Office of Career Management which serves both students and company recruiters looking to hire some newly minted graduates. 
According to the U.S. News & World Report 2020 rankings, Ohio State's Full-time MBA program ranks No. 9 in production and operations and No. 6 in supply chain management and logistics. 91% of graduates reported finding a job within three months, with a median starting salary of $105,000. 
Operations Management Concentration MBA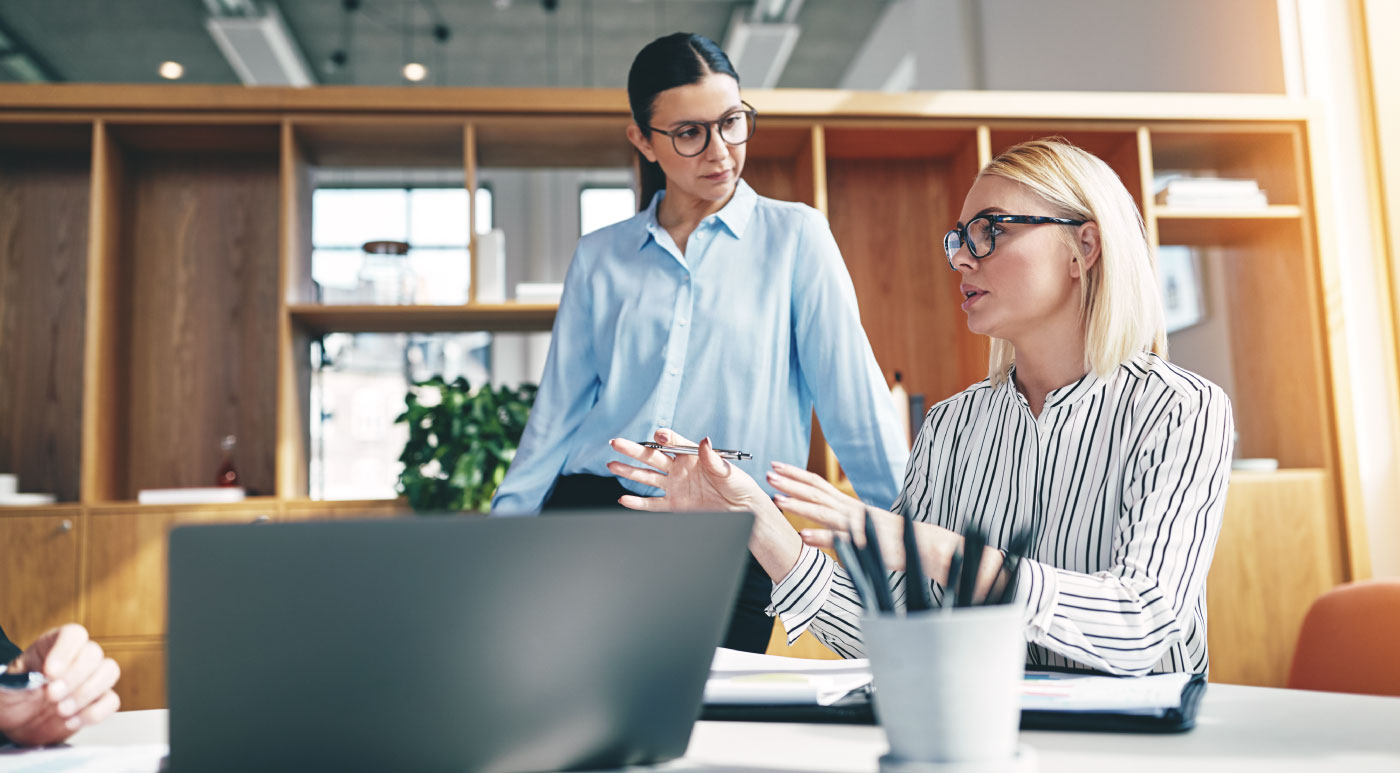 Carnegie Mellon has a long-standing reputation as a technology innovator, which is why it's no shock to see their MBA program has received a STEM designation because of its focus on sophisticated analytics, management science, and data utilization. Crafted to equip modern students for the business needs and challenges of the future, this teamwork-oriented program comes with a ton of flexibility. Students may select to take the MBA operations management concentration, or any other number of concentration options. 
Operations management concentration coursework includes classes such as Service Management, Supply Chain Management, Operations Strategy, and more. This path prepares graduates for important roles in management, marketing, finance, consulting, and even entrepreneurship. It also allows students to choose several electives, including Demand Management, Risk Analytics, Sustainable Operations, Six Sigma Techniques, and others. 
Carnegie Mellon MBAs are offered through the Tepper School of Business and come in three delivery format options: full-time, part-time online hybrid, and part-time flex. The full-time option is 21-months long, taught on the Pittsburgh campus, and features a summer internship requirement and month-long BaseCamp Orientation designed to set students up for success. It incorporates aspects of academic planning, peer networking, faculty introductions, and a variety of engaging activities. 
The 32-month part-time online hybrid is done using a combination of online and in-person sessions. Students will attend live sessions just 6 times a year on the weekends and have an array of locations to choose from other than the main campus. The part-time flex option is similar and takes the same time to complete but features more opportunities for on-campus class attendance. All students receive a customized plan of study and have access to student and career services. 
Classes are taught using a "mini-semester" format, which splits a normal semester into two 6.5-week parts. In addition to the various concentration options, students can choose an optional MBA track using up to 10 electives for a deeper exploration of certain fields of research. Carnegie Mellon keeps its MBA students on the go with learning excursions around the country and overseas, through its Global and Career Trek requirements. Past Global Trek destinations include China, Dubai, Japan, India, Colombia, Israel, Latin America, South Africa, and Morocco. Students have paid visits to several top companies during their Career Trek experiences, such as Amazon, Cisco, Facebook, Google, HP, Microsoft, Salesforce, and Walmart. 
Three intriguing capstone options are available: study abroad, a month-long trip to Germany or China; Management Game, an applied team exercise involving a computer-simulated multinational company; or Strategic Management of the Enterprise, a sponsored experiential learning adventure which tasks students with solving an actual real-world business problem. Graduates of the Carnegie Mellon MBA program report a starting median base salary of $126,250, with 94% of students stating that they had job offers within three months. 
Applicants should submit unofficial transcripts, a resume, one required essay (and one optional essay), one professional recommendation, and GMAT or GRE scores. International students should also send in their official TOEFL or IELTS scores. 
MBA Concentration in Supply Chain Management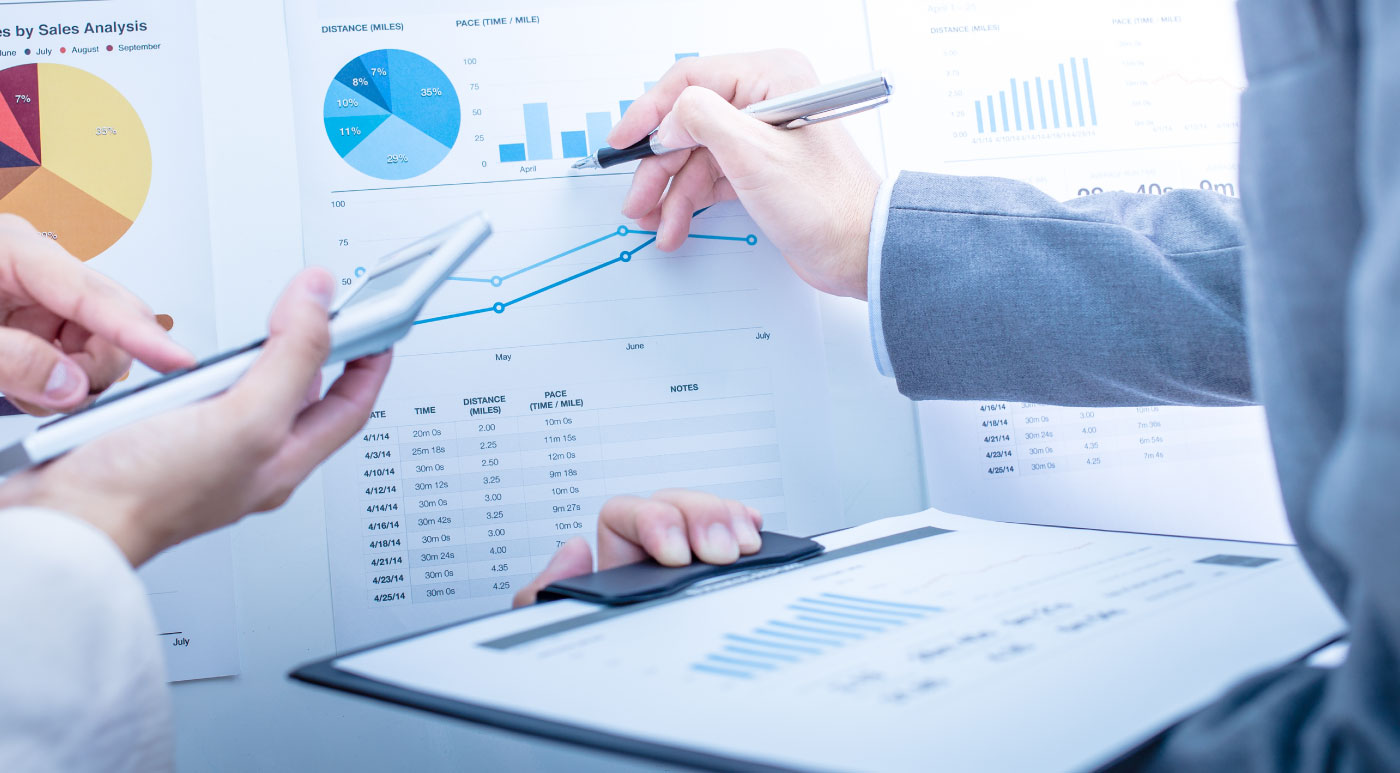 Founded as Queen's College in Newark, New Jersey, back in 1766, Rutgers University is the eighth oldest university in America. As a public institution it is not a private Ivy League school but remains one of the original colonial schools bearing all of the associated historical clout. Today, through the Rutgers Business School, Rutgers offers a versatile 49-credit hour part-time MBA with a strategic concentration in supply chain management which was built under careful advisement by working executives and seasoned faculty to cover a comprehensive range of courses on topics such as:
B2B Marketing 
Contract Management 
Data Analysis 
Enterprise Resource Planning 
Fundamentals of Project Management
Global Labor Governance 
New Product Commercialization
Pricing Strategy 
Risk and Disruption Management 
Rutgers created its part-time MBA in order to make higher education more accessible for working students, with flexible attendance options such as night-time classes, choice of campus locations (Newark or New Brunswick) or satellite offices in Morristown and Jersey City. Many classes can even be taken online, and the school offers three program start times for eager students to get started during the semester that suits their schedule. 
MBA students work on actual sponsored projects through partnerships with the Rutgers Center for Supply Chain Management and all students will complete internships with some of the biggest companies in the area. The Center for Supply Chain Management, with oversight by academic and industry advisory boards, is a hub of research and collaboration for students to learn current best practices, liaison with top industry executives, and discover invaluable opportunities for career growth. 
Post-graduation, Rutgers alumni are fully prepared to take on leadership roles expertly managing complex industry issues such as contract management, global sourcing, labor regulations, legal affairs, pricing strategy, process design and improvement, risk analysis, technology utilization, and more. 
Rutgers University's part-time MBA is tied for No. 40 by U.S. News & World Report. Rutgers Business School also happens to be widely hailed as one of the elite "Big Ten" business schools, per the Big Ten Academic Alliance. Competition for entry can be fierce. The 2019 MBA class profile lists an average GPA of 3.3, average GRE score of 311, average GMAT of 594, and average work experience of over six years. Applicants should send in official transcripts and either GMAT, GRE, or executive assessment. This requirement may be waived for those with an undergraduate GPA of 3.0 or better, plus eight years of relevant work experience. The executive assessment option is to review applicant's readiness for the rigorous nature of the program. Application materials also include a resume, two letters of recommendation, and short essays describing career goals, reasons for wanting to complete an MBA, and specifics related to how Rutgers can help with those goals. International students needing to meet F-1 visa requirements may be ineligible for the part-time MBA option. Rutgers also offers a related Master of Supply Chain Analytics and a Master of Supply Chain Management, for students not interested in pursuing the MBA route. 
Other Notable Programs
#11. Bowling Green State University
Location: Bowling Green, Ohio
Degree: MBA with a Specialization in Supply Chain Management
Net Price: $17,508
#12. California State University – East Bay
Location: Hayward, California
Degree: MBA: Operations and Supply Chain Management Concentration
Net Price: $11,422
#13. Middle Tennessee State University 
Location: Murfreesboro, Tennessee
Degree: Management, Supply Chain, MS
Net Price: $12,294
#14. Binghamton University
Location: Binghamton, New York
Degree: MBA with a Career Track in Supply Chain Management
Net Price: $16,440
#15. Brigham Young University
Location: Provo, Utah
Degree: MBA with a Track in Global Supply Chain Management
Net Price: $13,120
#16. San Diego State University
Location: San Diego, California
Degree: MBA with a Specialization in Supply Chain Management
Net Price: $14,568
#17. University of Toledo in Toledo
Location: Toledo, Ohio
Degree: Professional MBA with a major in Operations and Supply Chain Management
Net Price: $16,588
#18. The University of Texas
Location: Austin, Texas
Degree: Full-Time MBA with a Supply Chain & Operations Management Concentration
Net Price: $14,156
#19. California State University-Long Beach
Location: Long Beach, California
Degree: MS in Supply Chain Management
Net Price: $9,477
#20. University of Michigan in Ann Arbor
Location: Ann Arbor, Michigan
Degree: Master of Supply Chain Management or Full-Time MBA
Net Price: $16,856