Ready to find your ideal master's program?
www.mastersprogramsguide.com is an advertising-supported site. Featured or trusted partner programs and all school search, finder, or match results are for schools that compensate us. This compensation does not influence our school rankings, resource guides, or other editorially-independent information published on this site.
It is the information age. The age of technology, computers, and innovation. The age where leaders play a vital role in paving the way toward business success amid growing challenges and competition. The age where things are moving faster than we can comprehend. 
If you are someone who is ambitious and want to be a leader in the growing innovative world, then getting a degree in one of the best master's in management information systems is right up your alley. With this degree, you will be trained to be an information professional and gain the technical expertise to manage an array of information related duties; you will also be educated in businesses, the public or private sector, government organizations, and academic institutions.
By going to school for a master's in management information systems, you will learn how to analyze complex relationships and make practical decisions at the heart of technical design, policy framework, and ethics. You will also be able to apply architectural, computational, and algorithmic thinking and principles to information systems and related components. 
During the tenure of your program, you will work on open-ended projects—either in the classroom, in the field, or at home if you are studying online—that illustrate full mastery of all content learned through your studies. Most importantly, you will learn how to make critical decisions in the workplace and learn how to be a team leader so you can stay calm in the face of competition and challenges that come your way. 
After graduating with a master's degree in management information systems, or a related degree, you will be an asset to any company and be ready to take on a management role. You will be able to look for positions in any of the following areas:
Product Management
Data Analysis and Modeling
Data Visualization
Software Engineering
Cybersecurity
Business Strategy
Software Development
Information Organization and Retrieval
Entrepreneurship
Machine Learning
Furthermore, recent graduates from management information systems have allied themselves with many large companies, including Disney, Facebook, Google, Uber, WellsFargo, Capital One, Twitter, and PWC. With these jobs come very high salaries! 
Getting a master's degree is a critical step in your life, and the right step. According to the latest U.S. Census data, over 21 million individuals in the U.S. hold a master's degree. That is a 21% increase in the adult population (25 years or older) and a 22% increase from twenty years ago. To put this in contrast, in 1970, just 200,000 Americans had a graduate degree. 
Master's degrees are becoming more common than bachelor's degrees as corporations want their employees to get as much training experience through school as possible. Luckily with online schooling, learning has become more convenient and allows you to study when you want to, not study when you have to. Of course, you do have deadlines you still need to stay on top of so you don't get behind. 
Below are some of the expectations you should have when applying for the degree as well as tuition, scholarship information, and financial aid information. We also want to give you an insight into salary expectations and the job outlook for this field. There are a lot of rewards that come with a master's degree in management information systems.
See Also: 10 Best Master's in Industrial Engineering
Common Application and Admission Questions
First and foremost, getting a master's degree in management information systems entails a lot of time and sacrifice. The coursework is very rigorous and time-consuming, so if you are going to take the step to apply, you need to know what you are getting yourself into. You need to be ambitious and goal-driven, because I promise you that the other students in the class will be and these will be your peers and possibly future competitors down the road. 
When applying to a university, every college has different eligibility standards and guidelines you have to adhere to when organizing all your documentation before filling out the application. In our summaries on the schools and degrees below for the best master's in management information systems, we give you some of the main documents that each admissions office looks for and some of the prerequisites you need to have completed prior to applying.
It's a good idea to contact an admissions counselor immediately to get all the application information you need. Have a checklist printed out and go through one thing at a time, making sure you check off all the boxes before finalizing your application. One missing document or prerequisite can eliminate you from consideration. Know your deadline dates and begin setting your goals.
So what will some of these schools require of you? At this level, many universities will require you to take the Graduate Record Examination (GRE) which assesses your knowledge in a quantitative and analytical way. These scores go a long way in helping admissions offices separate candidates for a highly competitive enrollment spot. Make sure you study hard and take these tests seriously as they can impact your eligibility.
However, there are schools that either don't require it or offer waivers if you are in good academic standing and have a high enough GPA. There are also schools on our list below which offer a "plus one plan" which would not require a GRE; instead, you can combine undergraduate and graduate degree courses together and get two degrees over a five-year window.
As far as other requirements go, universities will want you to submit all transcripts from high school, college, and other educational locations. They will require you to compile letters of recommendation from professional sources that can talk highly of your work ethic and professional goals. 
Additionally, they will want to see your writing ability and ask you to either write an essay or a personal statement that helps illustrate who you are and what you hope to achieve. Just make sure your entrance essay is unique and different. College admissions offices get thousands of these and they don't want to see the same "old fluff". Make it different. Showcase your creativity and make it stand out.
Make sure you also have an updated resume that is very detailed and professional looking. It's always a good idea to have a former teacher or professional look over your resume to make sure it is proper and strong. For this degree, many schools will be looking at your experience and some of the more competitive schools will want to see work experience in the field and volunteer work that shows you are willing to work hard to help others.
Financial Aid and Scholarships
Graduate and postgraduate degrees are not cheap. In fact, sometimes they cost a great deal more than an undergraduate degree. Therefore, you will want to make sure that you can afford to go for a master's degree before applying. Thankfully, if you can't afford it, there are avenues you can take to ensure you can go to graduate school even if you are struggling financially.
First, look for scholarships. If you did well in your undergraduate studies and had a high GPA, there are likely scholarships out there that you can apply for that will help pay for your tuition. Below are just some of the more popular scholarships you can apply for with information systems, according to Scholarships.com:
Women in Information Security Scholarship
Cameron Impact Scholarship
Davidson Fellows Scholarship
Hyundai Scholarship
Microsoft Imagine Cup Global Competition
SMART Scholarship for Service
John Galt Scholarship
UNCF STEM Scholars Program Scholarship
Ken Miller Scholarship
Another option is the obvious one: financial aid. The Free Application for Federal Student Aid (FAFSA) requires you to submit your federal tax records, your annual income information, bank statements, and provide your social security number in order to apply. After reviewing this information, they will determine whether you will receive financial aid and how much you will be granted. You can find the application on the FAFSA website. 
A third option to consider is getting aid through your employer, especially if you work at a company that is impressed with you and sees management potential. Often employers will pay some of the tuition for employees to receive additional training and gain the education they need to take their careers to the next level.
Then there is the private student loan route. Ideally, you'll want to try and use this as a last resort, but if you are unable to get a scholarship, and aren't approved for financial aid or company support, then there are student loan options out there for you. According to U.S. News, the best places to get a student loan from include Citizens Bank, CommonBond, Discover, Earnest, LendKey, Laurel Road, MP Power Financing, SoFi, and PNC Bank. 
Private student loans can help fill the gap between what you need for school and any financial aid you are approved for, which includes grants, loans, school expenses, and work-study pay. Most of the banks on our list can offer a loan of up to $20,500 for graduate school. Just like with a car, the more you put down, the better, but don't put down what you can't pay.
How Much Can I Make With a Master's in Information Management?
MIS graduates oversee the technology a company uses and protect data on the company's computer systems. They also manage IT teams and can be responsible for implementing new software and establishing proper IT procedures throughout the company's telecommunications operations. As we mentioned at the very top, they are an integral part in the flow and structure of a company.
According to CNBC, three jobs that are related to the Information Systems field rank in the top 10 of highest salary professions in the U.S. Those three professions are enterprise architect, software engineer, and software development manager. All three of these jobs you can be trained for during your program in management information systems. By pursuing these positions after you graduate, you will walk home with an annual salary that is in the six-figure range.
Overall, jobs in the industry for management information systems are very high. In fact, a computer and information systems manager makes an average salary of over $142,000/year, according to the Bureau of Labor Statistics. According to GradSchoolHub.com, other jobs that you can pursue with a master's in management information systems include the following (coupled with their salary):
IT Project Manager, $86,000/year
IT Consultant, varies but can make up to $600,000/year depending on client
Chief Technology Officer, $154,000/year
IT Manager, $85,000/year
Computer Systems Analyst, approx. $70,000/year
Again, it depends on your interests and what you want to get into. There are a lot of different positions available in the field, and those positions are growing. The Bureau of Labor Statistics is a great place to go to if you want to see some of the different salaries and professions out there for management information systems majors. They also list all positions you will be qualified to apply with a master's degree in management information systems.
With technology growing at such a fast rate, the need for information systems managers and jobs in the field is on the rise. According to the Bureau of Labor Statistics, jobs within the field are expected to grow 11% over the next ten years, which is a faster than average rate. That number could be even higher if technology continues to expand the way it has and business becomes even more reliant on computers. 
Having software and IT skills make you a major asset for any company out there and you will be in high demand. High demand means high salary and a good future for yourself.
Are you someone who desperately wants to go to college but can't find the time to study? All of the schools on our list allow you to take MIS courses online and self-pace yourself. Online degrees are perfect for working adults who can put in a full day at work and then come home, put their feet up on the couch, and do some studying and coursework at home. You can study over the weekend, at the gym, at the beach. It's all up to you.
What Are the Best MIS Degrees? 
We know that you have educational goals that you're itching to pursue, but you may not know where to start. The editors of Master's Programs Guide utilize a unique ranking methodology based on the following three aspects:
40% Potential Salary After Graduation: Average mid-career salary of school alumni 
30% Institutional Accreditation: Regional and National Accreditation for the 2019-2020 school year 
30% Overall Degree Affordability: Average cost of undergraduate and graduate tuition per school
At Master's Programs Guide, we strive to do our best to guide you and your family toward a fruitful academic career. The pursuit of knowledge is a noble one, and we want to help you reach your goals.
Check out our ranking of the Best Master's in Management Information Systems!
M.S. Management Information Systems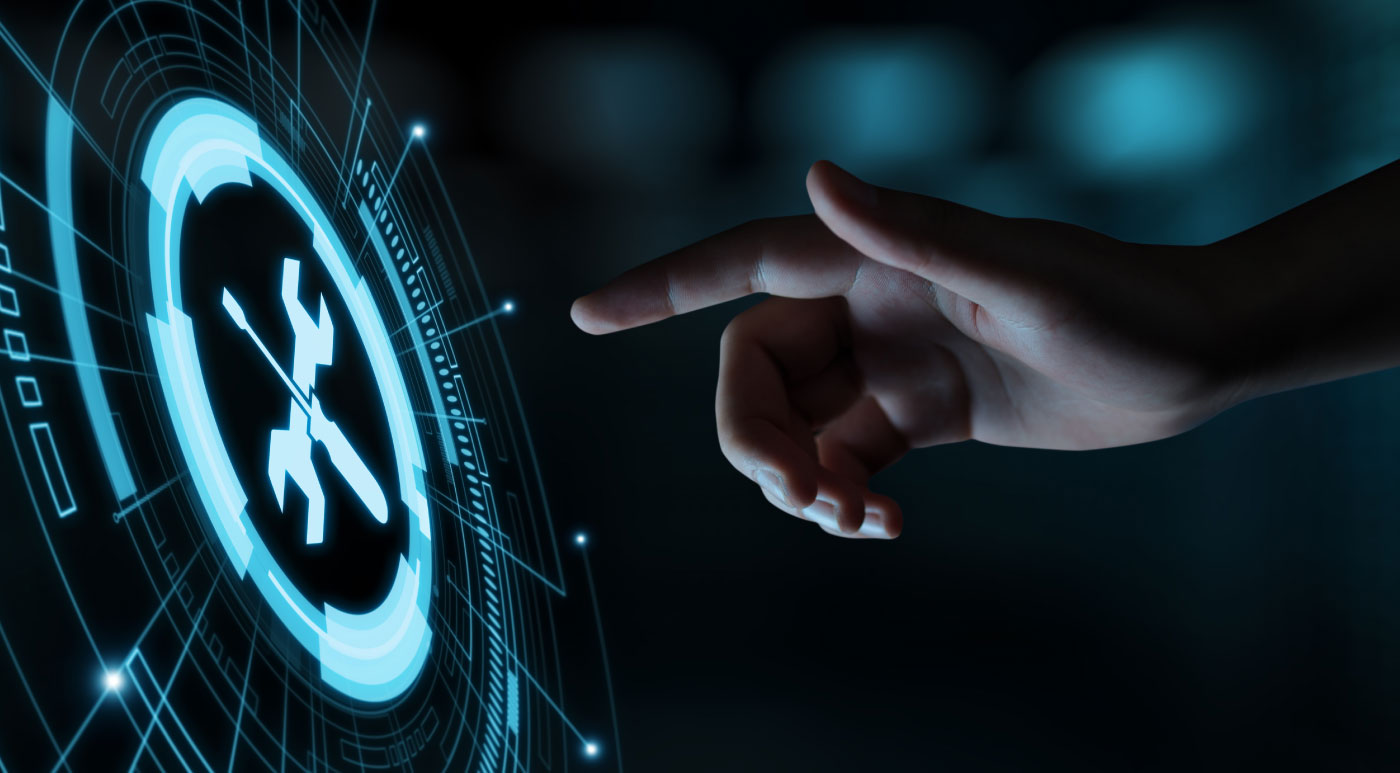 Texas A&M University has a lot of history behind it. Founded in 1876, it is the oldest institution for higher learning in the state of Texas. One of the most unique features of Texas A&M University is the fact that it has a dog, Reveille, as the school mascot. Even more unique is that Reveille holds the highest ranking in the school's famous Corps of Cadets, the oldest student organization in the country! In fact, college football is huge at TAMU, and if you get to experience the excitement on Saturday, you will see the Corps of Cadets in action. 
Ranked No. 27 on the list of Best Public Schools in the Nation, according to U.S. News & World Report, TAMU gives ambitious students who want to get ahead in the world the opportunity to study a Master of Science in management information systems. This is a rigorous program which gives students the essential business and technical skills they need to excel in the workplace today. The faculty will train you on how to manage and enhance your problem-solving ability so you can leave ready to tackle the challenges that you will meet in the business industry. 
The 36-hour curriculum is divided into three areas of study: business core, MIS core, and elective courses. The program ranks No. 5 in the nation for best master's programs in information management, according to Eduniversal.  Sample courses include Corporate Information Planning; Information Systems Design and Development; MIS Project Management; Advanced Database Management; Advanced Systems Analysis and Design; and Introduction to Programming Logic. 
Courses can be taken online in a convenient format but you need to make sure you have the proper equipment needs before enrolling. The curriculum also requires all students to complete an internship. While most students will take the traditional pathway, TAMU does offer the 4+1 Pathway which allows you to take complete both your undergraduate and graduate degrees in five years. You will be allowed to receive graduate course credit while still going for your undergraduate degree. It's a program intended to save time and money and get you in the real world faster. 
If you are interested in attending TAMU, you must take the GRE, unless you are going into the 4+1 program. Along with the GRE, you will be required to submit a resume, transcripts, three letters of recommendation, and a statement of purpose to the office of admissions. Additionally, the MSMIS requires prerequisite coursework in programming, database management, systems analysis and design, and business data communication. 
According to the university website, 94% of MSIS students find employment in their field of study within 90 days of graduation. TAMU ranks No. 13 on the list of all public schools for the best value, according to Forbes. With a degree from TAMU, you will join singer Lyle Lovett, former Texas governor Rick Perry, and actor Rip Torn as students who walked away with a degree at College Station.
Master of Science in Information Systems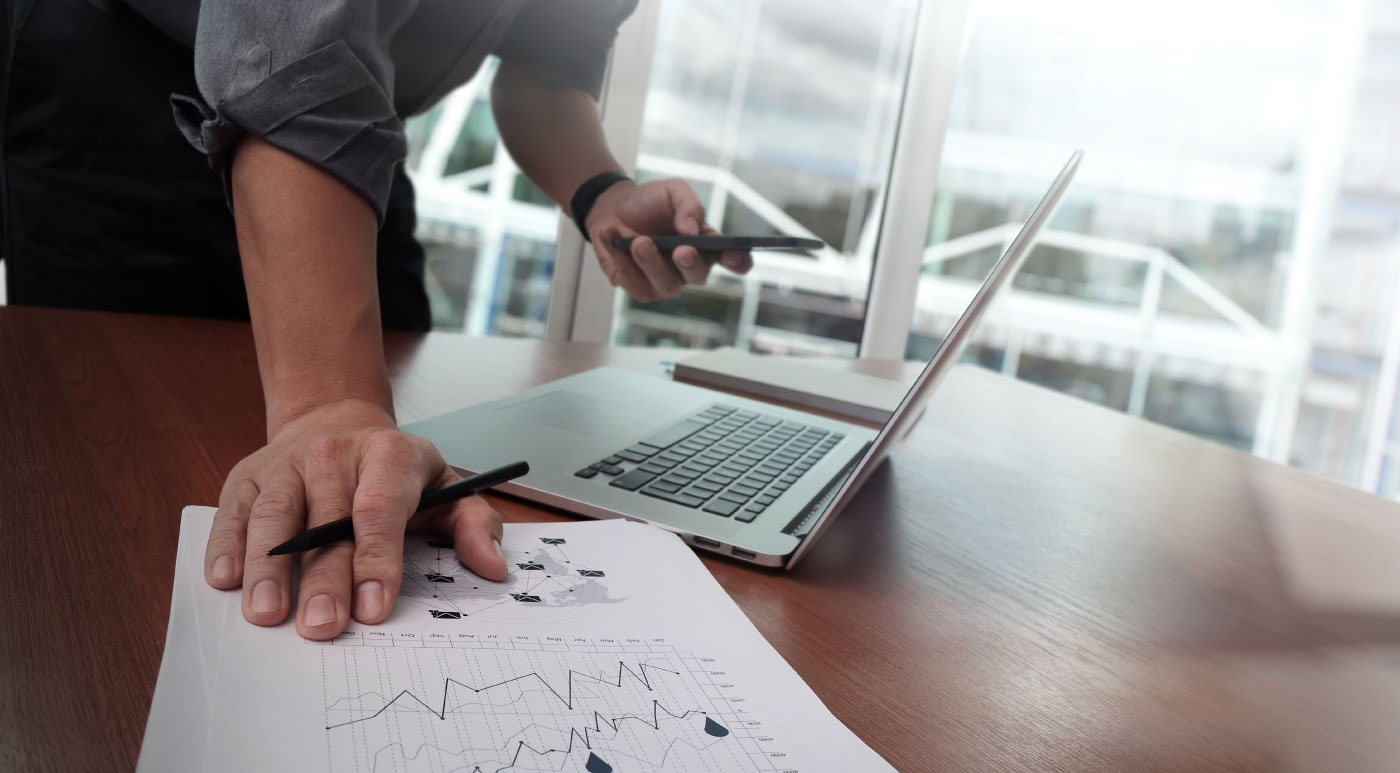 Nicknamed "The Flames", Liberty University is a 7,000-acre campus in Lynchburg, Virginia that has an enrollment of over 100,000 students! Of those students, over 70% take their courses either partly or fully online. LU was founded less than 40 years ago by famous Baptist preacher Jerry Falwell and guides students by the motto, "Knowledge Aflame". 
The online master of information systems provides students with the tools they need to design, evaluate, and enhance organizational data networks effectively. The primary focus of the program is to educate students more proficiently in the areas of business management, operations management, and computer systems and programming. 
The 36-credit curriculum can be taken entirely online and with a full-time schedule you can complete the program in 18 months. You can choose a specialization in either information assurance or technology management where you will take four courses strictly related to those disciplines. All courses are eight weeks with eight different start dates during the year. 
Sample courses in the program include: Telecommunications and Network Security; Ethics and Legal Issues; Enterprise Models; Informations Operation and Security; IT Project Management I & II; and Business Simulation and Modeling. Twenty-four core credits are required along with 12 specialization credits. Part of the core curriculum includes an integrated capstone where students must show full mastery of all the content they learned in a real-world setting. You must maintain a GPA of 3.0 throughout the tenure of the program and receive no more than two Cs in any of the classes that you take. Through the online format, students can self-pace themselves and arrange virtual meetings with their professors to go over questions and course progress.
If you decide to live on or near campus, LU is one of the top 10 largest universities in the U.S and the fourth-largest Christian university in the world. There are more than 6.6 million square feet of building space and it has more than 200 classrooms. The student-to-faculty ratio at the school is 24-to-1, meaning you don't have to worry about overcrowded classes and professors ignoring you because they have too many students. 
You will also be within driving distance of our nation's capital as well as Baltimore, Richmond, and Virginia Beach. Don't feel out of place if you are an international student as LU has nearly 1,000 enrolled students from other countries. LU is also known for being the school of choice for hip hop artist Toby Mac, news anchor Shannon Bream, and Will Graham, the grandson of preacher Billy Graham. 
If you are interested in attending the university, you must have at least a 3.0 GPA to be eligible and meet all prerequisites on their admissions requirements page. You must also submit transcripts, GRE scores, three letters of recommendation, and a resume. You may also be required to do an interview with a college board member or admissions executive prior to being accepted.
Master of Science in Information Systems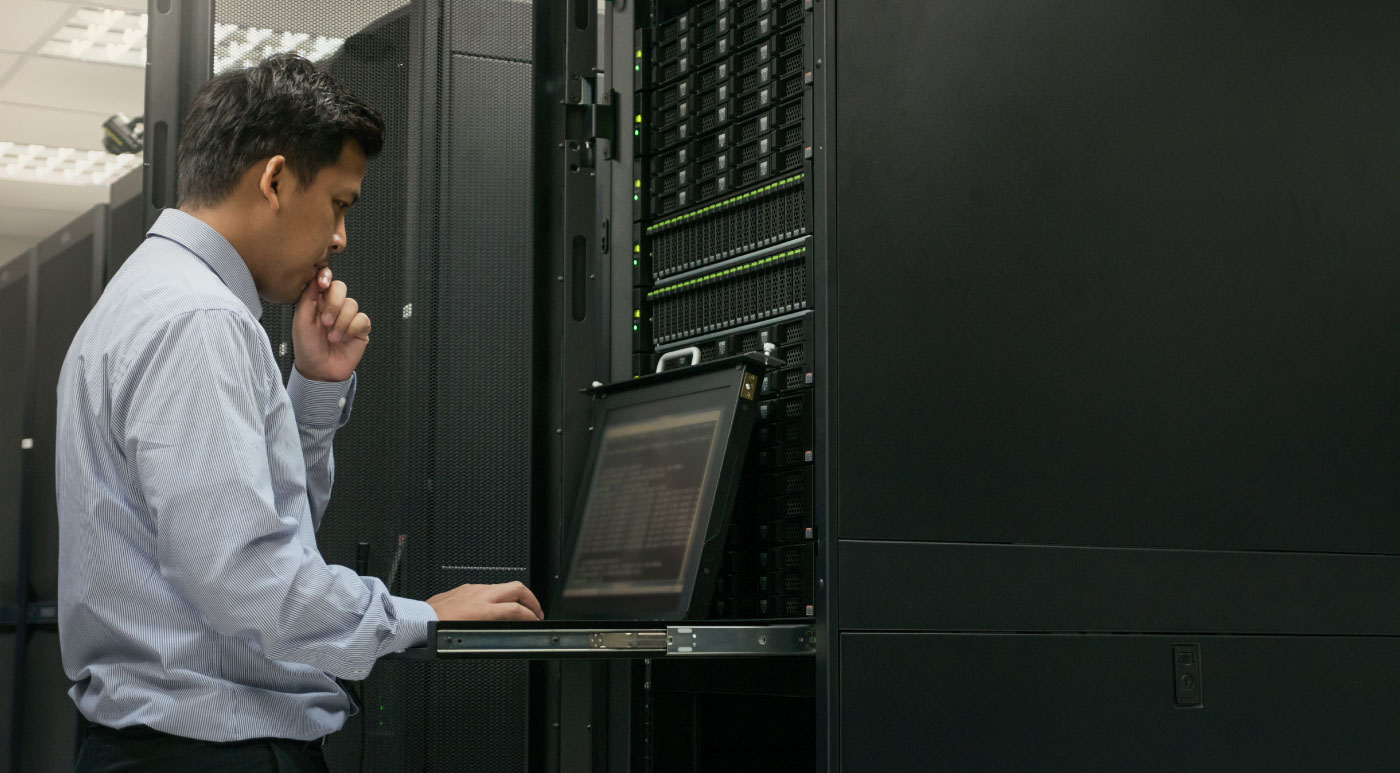 Known for its garnett and gold school colors, Florida State University carries a lot of history. It is the oldest institution for higher education in Florida and is a fun place to be around come college football season. The Seminoles have won three national championships over the last 26 years. It is a wild and crazy place to be around come Saturday. 
The Master of Science in information systems is an online degree that bridges the world of technology and business management. It ranks No. 12 on the list of Best Online Graduate Programs, according to U.S. News & World Report. The program focuses primarily on deepening your leadership, your technical and analytical skills, and your business knowledge. 
The best part is the program can be taken fully online over six semesters on a full-time track and can be completed in less than two years. Through online coursework, professors will deliver the same cutting-edge curriculum to you that they do students in their classroom. They will also work individually with you through projects and module assignments. 
The program involves 11 courses that cover a broad range of topics, including project management, electronic business, knowledge management and business intelligence, social and organizational issues related to information systems, and management of technology. You will have the opportunity to choose four electives in the program and are encouraged to take on an internship to gain more hands-on and real-world experience. 
One of the options students can choose as a flex course option is the Global Business Seminar which will enhance your international business expertise and give you further insight into what it takes to succeed in the business world today. 
Before applying, make sure you have met all the prerequisite requirements. To be eligible, you must have either two years of technology-related work experience or have an undergraduate degree in information technology. They also require that all applicants have a good understanding of programming languages, database concepts, and software analysis and design. 
According to FSU, the program is extremely competitive and admissions decisions are based on a student's portfolio of qualifications, their academic and work experience, and their standardized test scores. You must take the GRE and submit those scores alongside your application. Additionally, the office of admissions requires all of its applicants to submit transcripts, an applicant statement, two letters of recommendation, and a clear and detailed up-to-date professional resume. Also, be sure to fill out the Florida Residency Declaration Form to ensure you receive lower tuition for being a Florida resident. 
While a lot of famous names have set foot on FSU's campus, the most notable and legendary alum is actor Burt Reynolds who played football at the university. Reynolds' life is always celebrated at FSU and honored at home football games. The school was also attended by actress Cheryl Hines, fitness celebrity Richard Simmons, NFL Hall of Famer Deion Sanders, and actress Faye Dunaway. 
Master of Science in Information Systems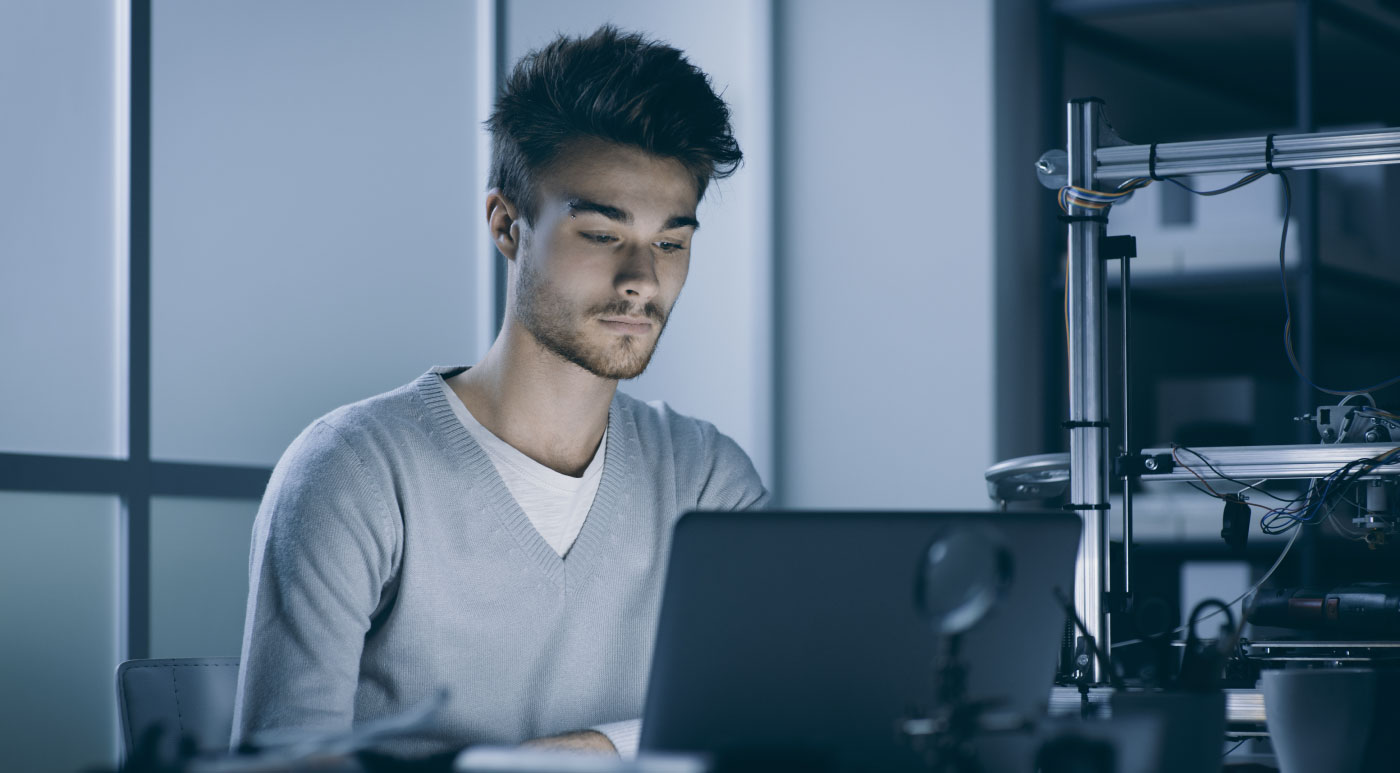 When it comes to computer science and business, there are not many more brilliant minds than Sergey Brin, the man who founded and started Google, and Brin just so happened to study computer science at the University of Maryland at College Park! UM stands out as one of the nation's top universities. 
According to U.S. News & World Report, it ranks No. 7 on the list of Top Public Schools and No. 24 on the list of Best Management Information Systems Programs. With an M.S. in information systems, you will learn to "lead fearlessly in the technology revolution", as their website indicates. The program develops your technical and leadership skills while training you in different areas of business, computing, and software. 
The 30-credit curriculum can be completed in nine months on an accelerated full-time track, although most students on a full-time track finish it in 16 months. On a part-time track, students can take up to five years to complete the program. Within the program, you will take core courses in Data Models and Decisions, Managing Digital Business Markets, Business Process Analysis, Decision Analytics, and Project Management. 
You will also take electives and complete the program with a culminating project. The Smith School of Business was recently ranked No. 1 by the Economist for the best faculty and No. 10 for the best quality students. The program is designed to train students for jobs as a technology analyst, a business analyst, a project analyst, a project manager, or an enterprise architect. 
Located near Washington, D.C., College Park was recognized as one of the best places to live in 2017 by U.S. News & World Report. A Big 10 conference school, UM is one of the most respected schools in the country. Along with Brin, Seinfeld writer Larry David, television anchor Connie Chung, and Watergate reporter Carl Bernstein earned a degree from the university. 
If you are interested in going to UM, you must submit GRE test scores to the office of admissions. You are required to compile three letters of recommendation, official transcripts, an essay, and a professional resume and send it along with your application. UM offers the Plus One Program for students who wish to earn both their undergraduate and graduate degrees in five years. Through the Plus One Program, you can take up to 10 graduate credits as an undergraduate student and pay the same price of tuition as an undergraduate student. 
By the time you earn your bachelor's, you can complete the rest of the M.S. within a year's time. There are a number of graduate-level courses that can also count as undergraduate credit. Some of the benefits of the Plus 1 program are the ability to save time and money and the fact that the university doesn't require you to take the GRE. You must apply for the Plus 1 program during your junior year of high school and complete all the prerequisites prior to starting.
M.S. in Management Information Systems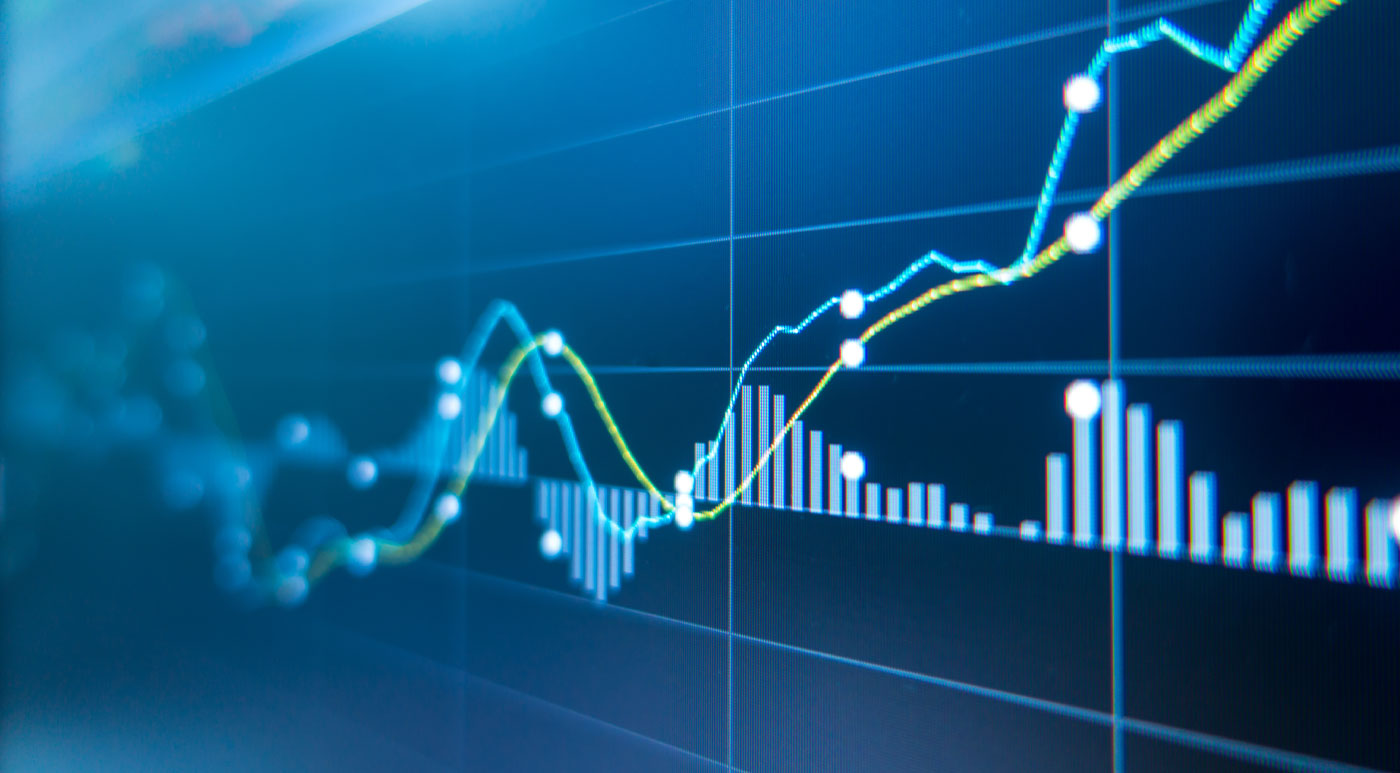 Sunshine, red bricks, beautiful scenery, and a big and visible red and blue "A". That can only mean one thing: You are at the University of Arizona. Located in Tucson, UA is located within driving distance of Phoenix, Scottsdale, Southern California, the Grand Canyon, and Mexico. It offers students the opportunity to earn a Master of Science in management information systems which provides students with business expertise through innovation. With a degree, you will become a master of technology and be prepared to lead a team of workers through all the business challenges that the 21st century has to offer. As the program's slogan goes, "be one of the professionals to frame it, fuel it, and drive it further". 
The program requires you to complete 30 to 33 semester hours of rigorous coursework which focus on all the complexities of information systems and management. Sample courses include: Enterprise Data Management; Business Data Communications and Networking; Web Mining and Analytics; Software Design; and Business Foundations for IT. You will have the opportunity to take electives and will be required to complete an internship which allows you to get real-world practice on the content you are taught in the classroom. 
The program finishes up with a master's project intended to give students a deeper understanding of MIS and to demonstrate mastery of program content. Concentrations are offered in security and information assurance; business intelligence and analytics; and managing business operations. There are also dual degree options available. The program can be completed in 17 months for a single degree and 29 months for a dual degree. Courses can be taken fully online, provided you have the proper equipment to virtually communicate with your teacher and classmates. 
UA is a leader in business innovation. According to U.S. News & World Report, UA is ranked No. 4 on the list of Best Management Information Systems Programs in the nation. It also ranks No. 53 among Best Public Schools in the Nation. While enrolled, you can sign up for the technology leadership program which will boost your credentials for any future company looking to hire or promote you to a management role.
 The program will allow you to simultaneously take MBA and MIS courses and apply the skills and concepts learned in each discipline. Students in the program are automatically considered for academic scholarships and other benefits that cover tuition. The program allows you to engage with other students and meet experts within the field who know what it takes to succeed in the business industry. 
If you are interested in applying to UA, the office of admissions requires GRE scores, transcripts, three letters of recommendation, a resume, and a personal statement. You should also have basic knowledge of Java, JSP, and Servlets. UA was the school of choice for former Patriots star Rob Gronkowski, actor Greg Kinnear, and actress Kate Walsh. 
Master of Science in Information Systems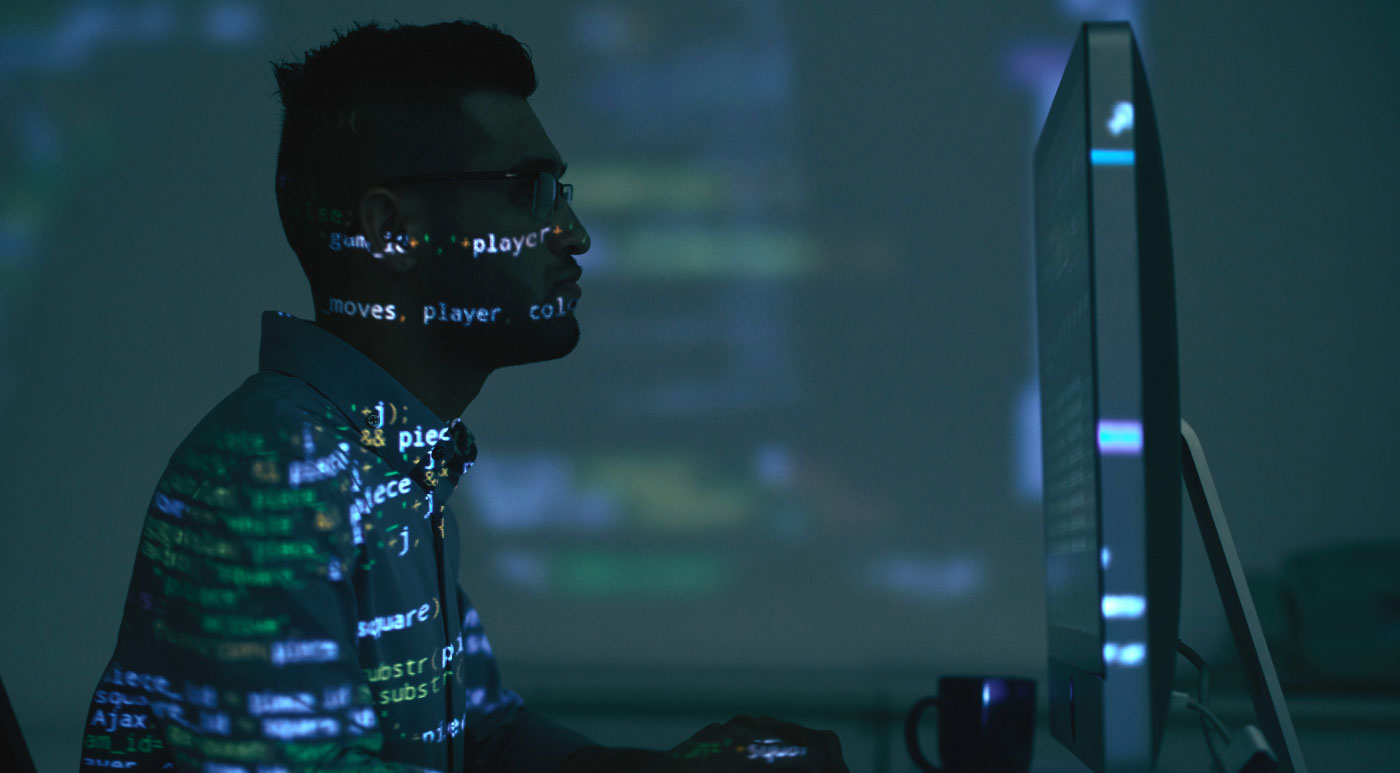 Do you like New York City? Then what better place to get a degree and enjoy a nightlife filled with excitement than the Big Apple and New York University. One of the most unique aspects of NYU is its international flavor. While its main campus is located in Manhattan, it also provides campuses in Abu Dhabi, Shanghai, and other places all over the world. Additionally, 19% of its students are non-U.S. citizens. A Master of Science in information systems at NYU will train you in core computing and business concepts so you can graduate and have the managerial skills to succeed in the ever-changing technical world. 
The 13-course curriculum splits the instruction between the College of Business and the College of Computer Science. The goal is to train you in both schools and then blend together the skills you learn so you are best prepared to meet the technical challenges that you will face in the business industry. Sample courses you will take in the program include Statistics & Data Analysis; Fundamental Algorithms; Leadership in Organizations; Financial Information Systems; Introduction to Cryptography; and Design and Development of Web & Mobile Applications. 
You will also take the Information Technology Projects course, a practicum which trains you on software engineering and project management. The hands-on training and practice allows you to show mastery of the skills you've learned throughout the program by producing a culminating project in a real-world setting. Before completing the project, all prerequisites must first be met. Courses are offered both on-campus and online if students want to self-pace themselves and learn in a more convenient format.
NYU is a top national university and is one of the most respected schools you will find. It ranks No. 29 on the list of Best National Universities, according to U.S. News & World Report. It also ranks in the top-10 in almost all of its business areas, including management, marketing, finance, and international business. 
If you are interested in applying to NYU, you must meet the minimum required score in both the quantitative and analytical sections of the GRE. Along with the application, the office of admissions requires all applicants to submit a professional and detailed resume, three letters of recommendation, a statement of purpose, transcripts, and GRE test scores.
 The office of admissions will also take into consideration recent grades in business, engineering, and science courses as well as computing and technology skills. You will need to provide in detail your proficiency with technology and computer systems as there will be a lot of advanced language in the graduate coursework. NYU has a long list of highly respected and well-known alumni, including award-winning directors Martin Scorsese and Spike Lee. 
Lastly, if you study on-campus at NYU, chances are that in one of your computer classes you will get to experience the fastest computer in New York City which amazingly takes up an incredible 33 square feet of space. 
Master of Science in Information Systems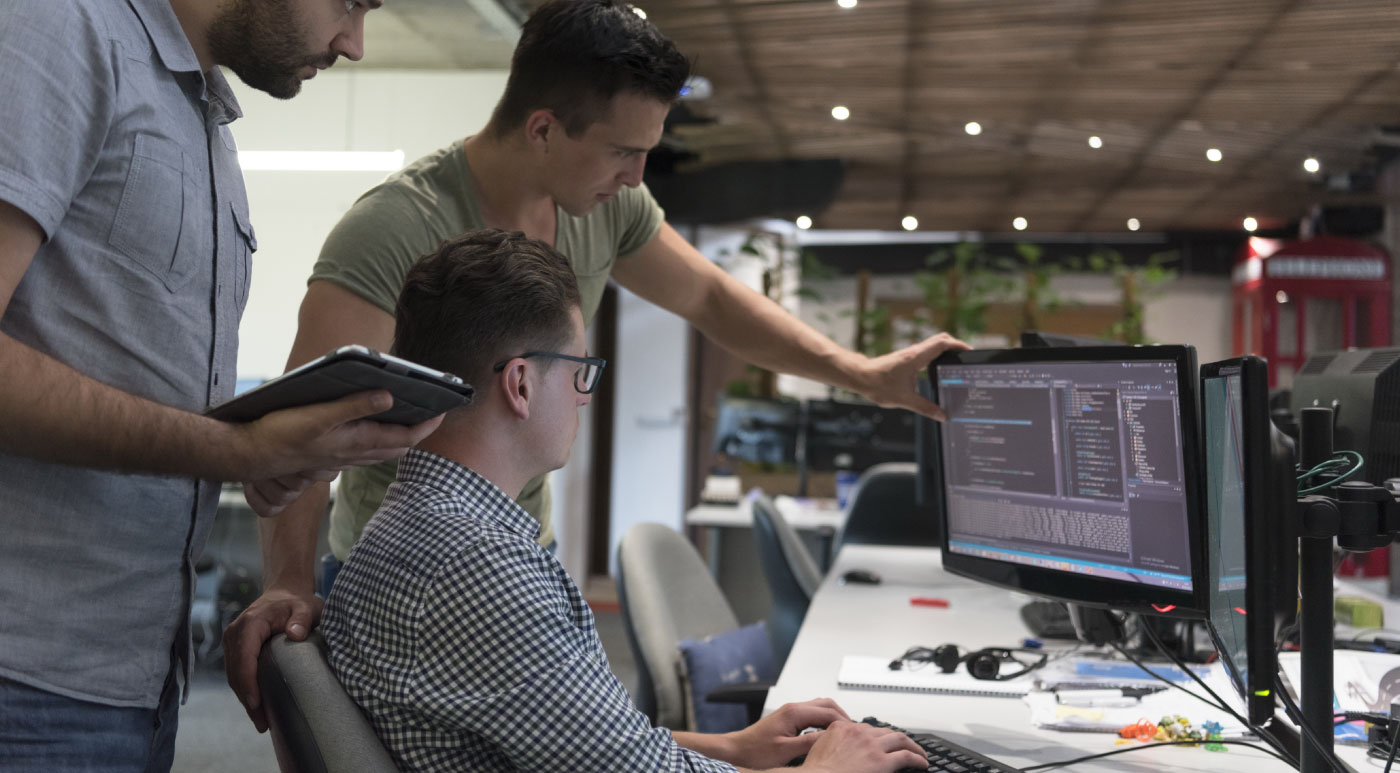 If you are a fan of college basketball, you will love the University of Indiana! The atmosphere around the university come basketball season is unlike any other in a city and state which loves the hardcourt. School spirit and pride trumps almost all other universities. Indiana University's Kelley School of Business is one of the most recognized business schools in the nation and trains its students to become professionals in any job market. 
With an M.S. in information systems, you will receive training and develop proficiency in the technical, business, and managerial fields. According to the IU website, more than 97% of MSIS graduates receive a job in their field of study shortly after they earn their diploma. 
The 30-credit curriculum can be completed in two or three semesters and teaches students how to understand the technical aspects of all information systems and integrate information technology with other business topics, as well as how to solve problems and challenges that a worker in this field may face. The curriculum is considered to be highly innovative and offers concentrations in business intelligence and analytics, digital enterprise systems, and enterprise security & risk management. 
Co-concentrations are also offered in business intelligence. Students will need to take 10 core courses followed by a final capstone project designed for you to apply what you learned to real-world experiences. You will work as a team and have the opportunity to demonstrate your leadership and managerial skills as you work together to find success. Along with the core coursework and projects, there are also case competitions that you are encouraged to take part in as well as internship opportunities to gain extra practice and experience in the field.
All MSIS students are required to own a laptop and bring it to class in face-to-face formats. If you are taking courses online, you must make sure you satisfy all the software requirements needed to take a course electronically. Laptops more than two years/generations old are not acceptable as IU uses the latest state-of-the-art technology to deliver content to its students. 
For more information on all technology requirements needed, visit the IU website for details. The school also has a hardware page where you can look through deals and purchase what you want. There is no application fee required; the office of admissions only requires you to submit a resume and transcripts along with the application. 
For all questions concerning the GRE, be sure to contact an admissions counselor to see if you need to register to take it and submit the scores. If you attend IU, you will have something in common with Vice President Mike Pence, owner and business Mark Cuban, FOX announcer Joe Buck, and former Secretary of Defense Robert Gates, all graduates of the university.
 IU ranks No. 10 on the list of Best Business Schools, according to U.S. News & World Report, and No. 7 in Management and Information Systems. Additionally, they rank No. 31 for Best Public Schools in the Nation.
Master of Science in Information Systems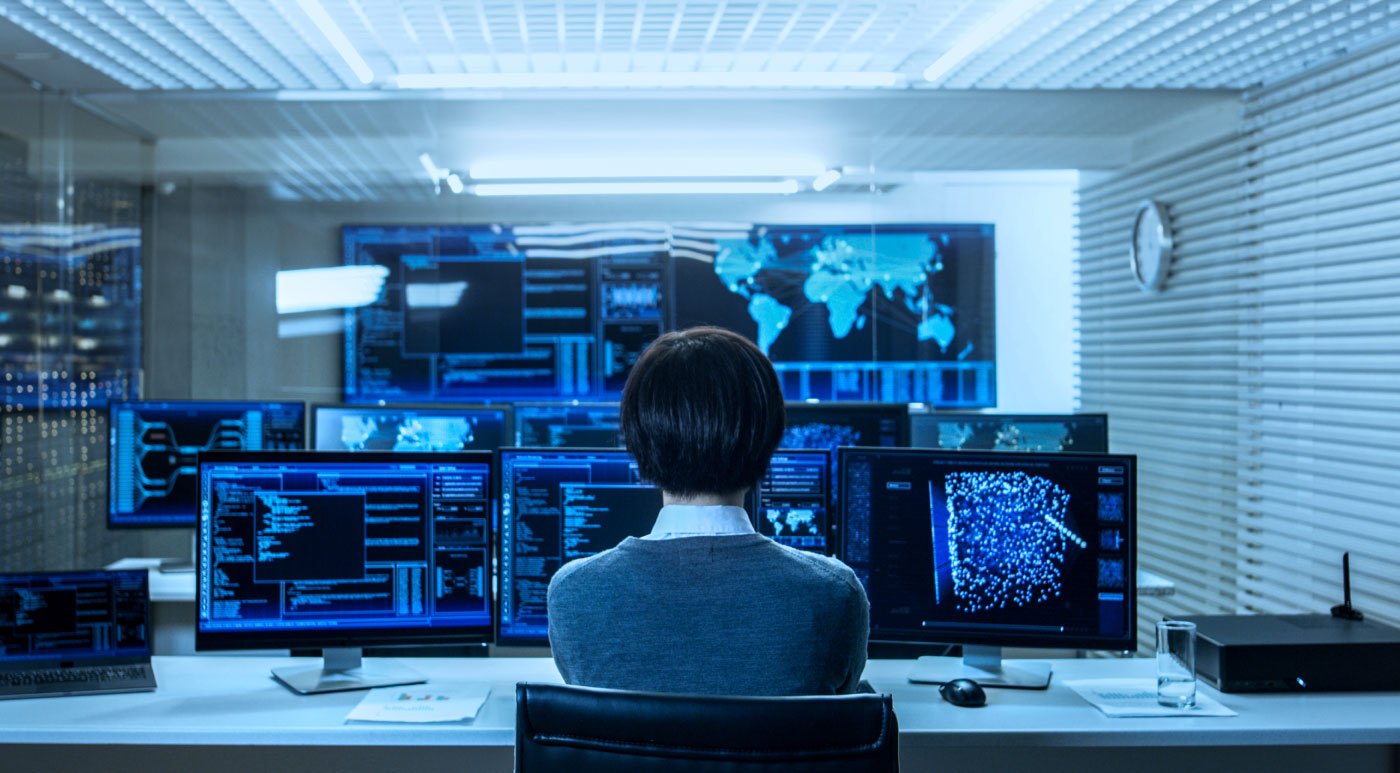 Located in a small town in North Dakota, Minot State University strives to challenge, inspire, and mentor its students through high-quality instruction in the classroom. The school is known most for its College of Business which offers programs in information systems, management, and sports management. 
The Master of Science in information systems is designed to assist graduates in gaining essential leadership qualities and train them to be tech-savvy business executives who can forecast technology needs, develop information system infrastructure, and communicate effectively with team members. The program offers career paths in a wide array of professions which includes consulting; data administration; systems integration; software development; project management; consumer products and services; managing sourcing and global projects; and networking, telecom, and infrastructure. 
The program is extremely innovative with the goal to improve your technology skills to a sophisticated and professional level. It also provides management strategies and trains you how to work through virtual business arrangements and how to become and succeed as an independent consultant. The program also teaches you about information systems strategies and provides information systems consulting services. Ten courses are required within the programs; these include courses like Systems Analysis, IS Project Management, Systems Design, Knowledge Management, Business Strategy, Business Network Systems Management, and Professional Consulting in IS.
 The college strongly encourages students to work in an internship or in the profession while enrolled so they can receive extra practice and apply the skills they learn in the classroom. If you attend full-time, you can complete the 30-credit curriculum in just two semesters. However, part-time tracks are available for those who have a busy schedule and need additional time to complete the program. Graduate student research assistantships are available for any student who wishes to receive some extra work. 
The degree is delivered entirely online with flexible and self-paced courses that allow you to work on coursework at your own convenience, not at a specific or scheduled time. Regardless of residency, students who attend will pay in-state residency at MSU, enabling them to save money. Online tuition at MSU is extremely affordable and financial aid is offered to all qualifying students. 
Ready to apply? MSU requires all its applicants to have at least a 2.75 undergraduate GPA (or 3.0 in the last 60-semester hours) to be eligible for enrollment. The office of admissions also requires a resume, a 500-word statement of purpose, official transcripts, immunization records, and three recommendation letters. For those who live on or near campus, MSU offers several organizations and clubs that tie into the master's degree. 
Students are encouraged to join Beavers on Business, the Leadership Program, the Entrepreneurship Club, or the Finance Club. MSU ranks No. 11 on the list of Best Universities Midwest, according to U.S. News & World Report. Additionally, it ranks No. 32 on the list of Top Public Schools and No. 98 for Best Online Graduate Business Programs.
Master of Information System and Management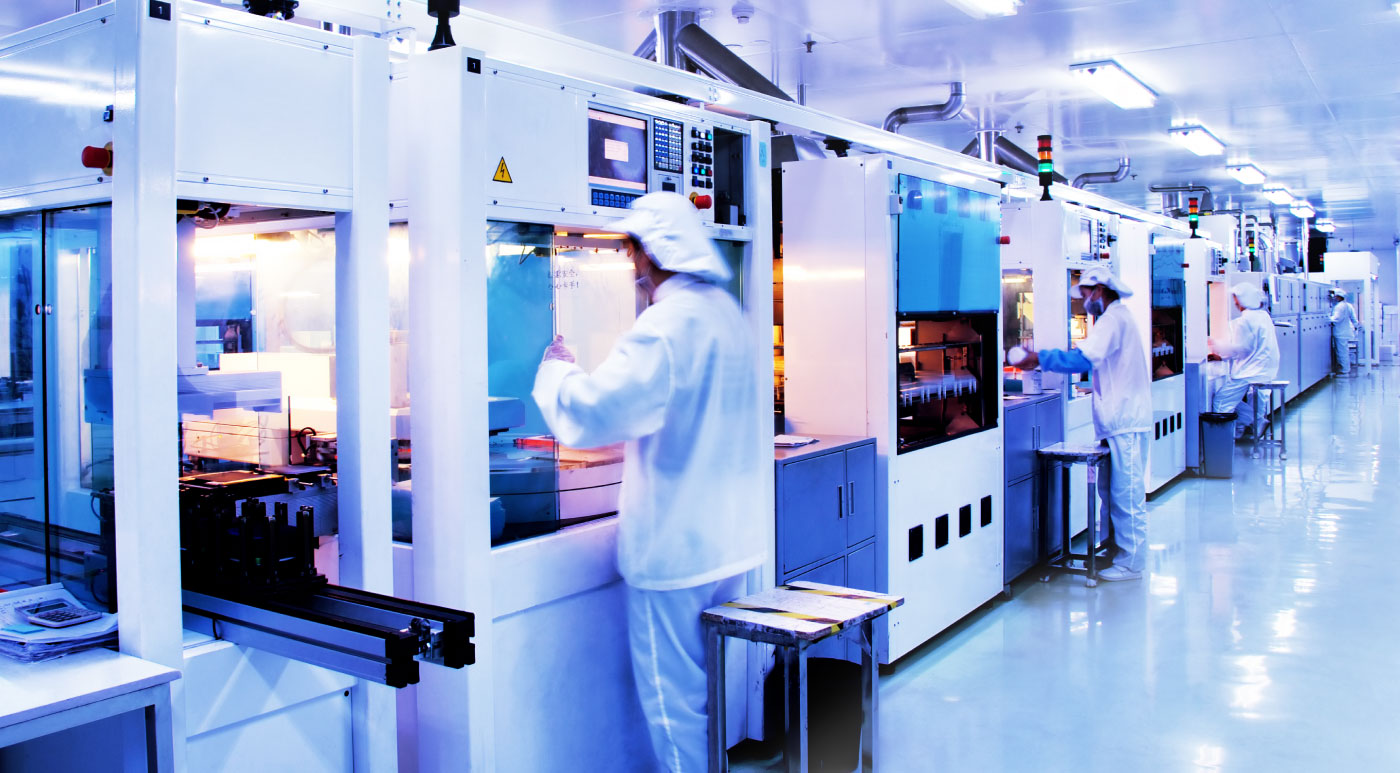 There's plenty to get excited about if you plan on attending the University of California-Berkeley. Ranked as the 22nd Best National University, according to U.S. News & World Report, UCB rewards it's students by letting them tumble down 4.0 Hill. Any student that receives straight A's gets to have a little fun and celebrate on campus by rolling down the infamous hill. 
With a Master of Information Management and Systems, you will get the proper training you need to be information professionals and leaders in the field. Award-winning faculty will teach you about theories and practices of storing, organizing, reviving, and analyzing all types of information in different settings and professions. As part of the objectives, students will organize, plan, and manage open-ended projects, both by themselves and with team members. Students will also apply fundamental principles in hands-on work in information economics. 
The 48-unit program is interdisciplinary and focuses on different topics in computer science, cognitive science, psychology and sociology, economics, business, law, library and information studies, and communications. Interested in an internship? Most students in the program participate in summer internships within the first two years, getting extra hands-on experience and receiving school credit for it. It's a great opportunity to expand your knowledge from the classroom and apply it in real-world settings. 
The program can be completed in two years and includes courses like Social Issues of Information, Information Law & Policy, Introduction to Programming and Computation, and Introduction to Data Structures and Analytics. You will conclude the degree by completing two culminating projects. You can construct a written report on a software artifact, a research project, design an information-sensitive application, or create a software artifact.
Among its prestigious rankings, UCB ranks No. 14 on the list of Most Innovative Schools, according to U.S. News & World Report. Students can take online courses using the latest state-of-the-art technology and can communicate virtually with their peers and teacher. Additionally, it ranks No. 3 among all Graduate School Management Programs, according to U.S. News & World Report. If you wish to apply to UCB, you must meet all the necessary eligibility requirements prior to beginning the process. 
UCB requires applicants to have a bachelor's degree and a GPA of over 3.0. You must also submit test scores from the GRE and have skills in programming and computer proficiency. As part of the documentation, the admissions office requires a statement of purpose, three letters of professional recommendation, official transcripts, a resume, and a programming competency statement. 
UCB also requires that all students own a computer and have word processing software such as Microsoft Office and Open Office. There are hundreds of student organizations to join at UCB, including those in computer science and software. No matter where your passions lie, UCB has a club and organization for you. By taking the step to go to UCB, you will join the likes of quarterback Aaron Rodgers, soccer player Alex Morgan, actress Ashley Judd, and television analysts Greg Gutfeld and Nicolle Wallace. 
M.S. in Management Information Systems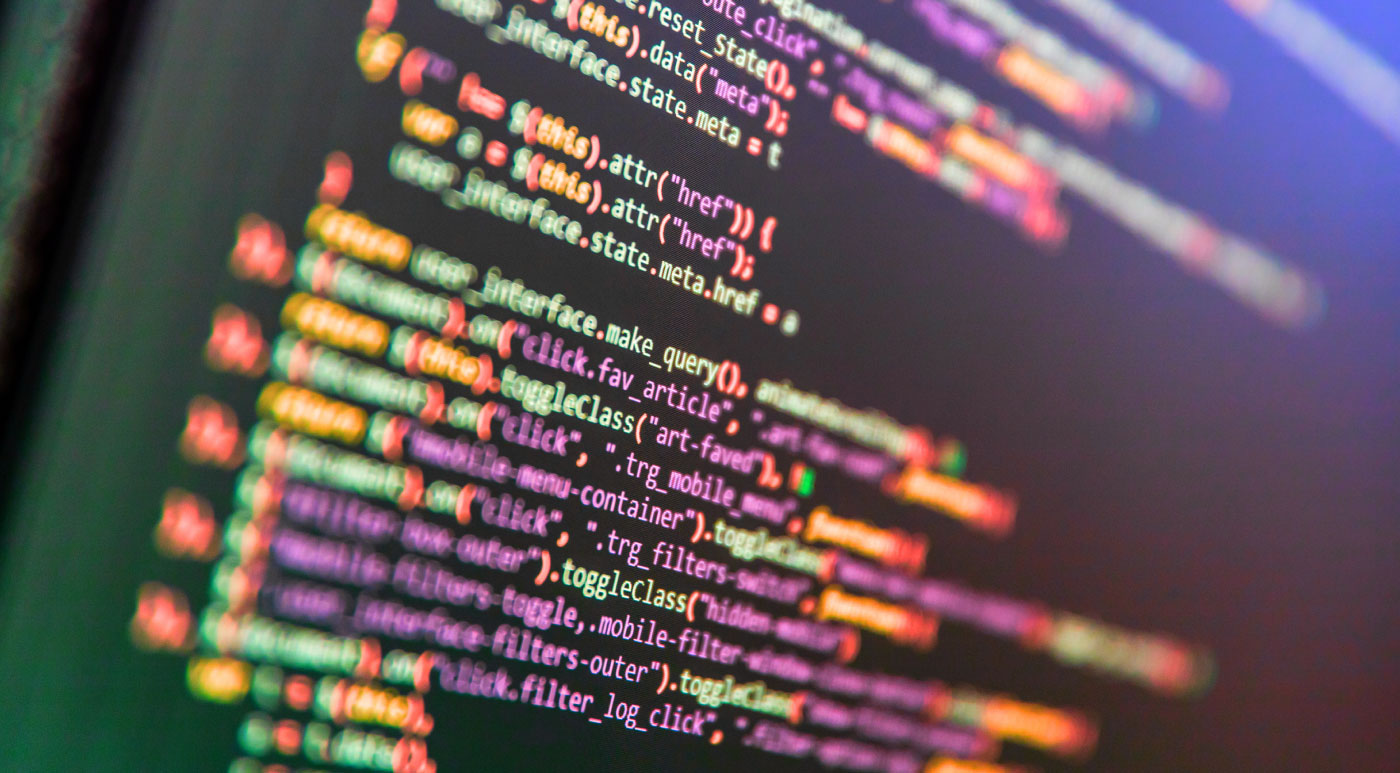 Located just outside of downtown Philadelphia, Temple University is historically known for starting a tradition of teaching students at night so they could work during the day. People called this group "the night owls", and shortly thereafter, TU took on the mascot of The Owls. 
Students who study a Master of Science in management information systems fall into this category. Many of them work in the profession during the day and do coursework in the evening, whether it's on campus or online. The master's degree focuses on deepening students' technology skills and training them how to build a business through creativity and innovation. It also teaches management skills so graduates can help lead a business or organization to success once they elevate themselves into a leadership role.
The curriculum focuses on a lot of different discipline areas, including business, technology management, process improvement and innovation, business strategy, interface design, and IT procedures. Sample courses that students will be enrolling in include business design and innovation; digital business strategy; knowledge management/business intelligence; information technology management; and organizational forensics. As part of the program, you will complete an independent study, enroll in a proseminar, and work on a cybersecurity and auditing capstone project. Some of the courses are offered online and are self-paced. For more information on computer needs and course information, contact a TU admissions counselor for all prerequisite and technology requirements.
While TU is not accepting any more applications for the 2019-20 school year, you can begin to compile your application for 2020-21. As part of the application process, you must take the GRE and submit those scores to the Admissions Office along with your application. Additional documentation to submit include a detailed resume with experience highlighted, a personal statement, a copy of your official transcripts, and three letters of recommendation. 
You must also possess an undergraduate degree from an accredited institution and have a 3.0 GPA or higher in your college coursework thus far. For more information on dual degree programs and other prerequisite course requirements, contact an admissions counselor at TU for questions.
TU is a popular choice for many, and for good reason. Over the past 50 years, the university has handed out degrees to thousands of students, including Full House star Bob Saget, famous guitarist John Oates, and film director Adam McKay. By choosing to study in the sixth-largest study in the U.S., you are giving yourself plenty of work and student life opportunities while enhancing your education and resume. 
Philadelphia is the home to four major sports teams and has a host of historic museums and world-famous restaurants. Plus, you don't have to go far to get a Philly Cheesesteak. They're everywhere! TU ranks No. 44 on the list of Top Public Schools, according to U.S. News & World Report. Their Management Information Systems program also ranks in the top 10. There are plenty of clubs to get involved with at TU; over 500 as a matter of fact. There is plenty to do in and around TU. The experience is one you'll never forget.
OTHER NOTABLE PROGRAMS
#11. Dallas Baptist University
Location: Dallas, TX
Degree: Master's in Management Information Systems
Net Price: $26,731
#12. Arizona State University – Tempe
Location: Tempe, AZ
Degree: Master of Science in Information Management
Net Price: $12,134 (in-state); $25,888 (out-of-state)
#13. Purdue University-Main Campus
Location: Lafayette, IN
Degree: Master of Science in Business Analytics and Information Management
Net Price: $9,992 (in-state); $28,794 (out-of-state)
#14. Western Oregon University
Location: Monmouth, OR
Degree: M.S. Management & Information Systems
Net Price: $16,659 (in-state); $28,161 (out-of-state)
#15. Muskingum University
Location: New Concord, OH
Degree: Master of Information Strategy, Systems & Technology
Net Price: $19,050
#16. Cornell University
Location: Ithaca, NY
Degree: M.S. in Information Systems
Net Price: $28,890
#17. University of Washington-Seattle Campus
Location: Seattle, WA
Degree: Master of Science in Information Systems
Net Price: $16,590 (in-state); $28,881 (out-of-state)
#18. Brigham Young University-Provo
Location: Provo, UT
Degree: Master of Information in Systems Management
Net Price: $13,120
#19. Concordia University-Wisconsin
Location: Mequon, WI
Degree: MBA in Management Information Systems
Net Price: $24,803
#20. Florida Institute of Technology
Location: Melbourne, FL
Degree: Master's in Management – Information Systems
Net Price: $34,139