Ready to find your ideal master's program?
www.mastersprogramsguide.com is an advertising-supported site. Featured or trusted partner programs and all school search, finder, or match results are for schools that compensate us. This compensation does not influence our school rankings, resource guides, or other editorially-independent information published on this site.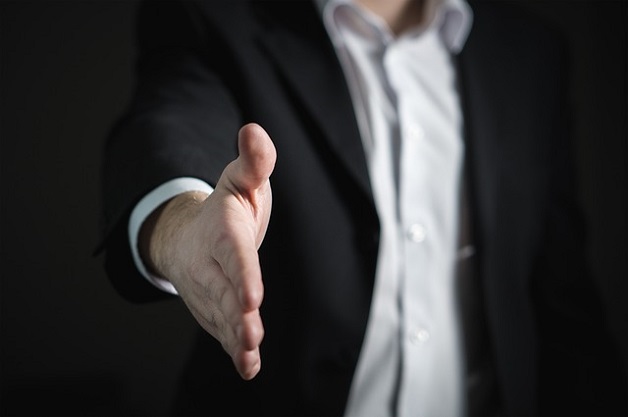 Image source
Earning an online master's degree can be no less challenging and rewarding then earning that same degree on-campus. Very often the same curricula and faculty are available to both online and traditional students, and the piece of paper you hold at the end of your studies is identical to the one your on-campus peer has earned. You're doing your homework, you're researching the top online master's degree programs to broaden your mind, elevate your potential, hone your skills and further your career, but you may wonder if you will be able to access the same job opportunities that your campus-bound counterparts are privy to. The short answer is yes—read on to understand what employers really think about that online master's degree.
See Also: Are Online Master's Degrees Respected?
Good News
Online learning is becoming the new normal. In 2015, over a quarter (28%) of all students participated in at least one online learning course. As the number of online students, degree programs, and schools offering online options continues to increase, employers are seeing that this trend is not going away. These employers are also seeing that the quality of an education is not diminished by being imparted partially or even solely online. Any reservations an employer may have can be assuaged by picking a reputable, appropriately accredited school.
The Importance of Choosing Your School
Because reputation and accreditation are so important in picking a college or university's online program, make sure you do your research.  Unfortunately, there are degree mills and accreditation mills that appear credible, so it is very important to check with The U.S. Department of Education or the Council for Higher Education Accreditation to learn the accrediting entity for your chosen field of study.  Another safeguard is picking a school that is regionally accredited and has an actual campus. If it sounds too good to be true–being granted a higher education degree based on previous work or life experience for a lump sum "tuition" and not having to take actual classes–chances are it isn't legitimate.
What Will Employers Think of Your Online Degree?
Even though traditional colleges have been educating students for centuries and online learning is still somewhat nascent, if your online degree is from a reputable, regionally-accredited college that also has a physical campus, chances are your future employer will be more concerned with your accomplishments and work history than from where you have received your master's degree. And even if there are some old-school employers out there who are still unfamiliar with online degrees, that will probably cease to be the case in the very near future. More and more employers are becoming aware of and interacting with graduates of online learning programs, and most state that they find the degrees just as credible as traditional degrees if the online program is recognized as being from a quality, accredited, established school. Thankfully, many of the most popular online master's degree programs are now widely available from reputable schools. So rest assured, if you choose to obtain your master's degree online, your prospects with employers should be bright as your future.