Ready to find your ideal master's program?
www.mastersprogramsguide.com is an advertising-supported site. Featured or trusted partner programs and all school search, finder, or match results are for schools that compensate us. This compensation does not influence our school rankings, resource guides, or other editorially-independent information published on this site.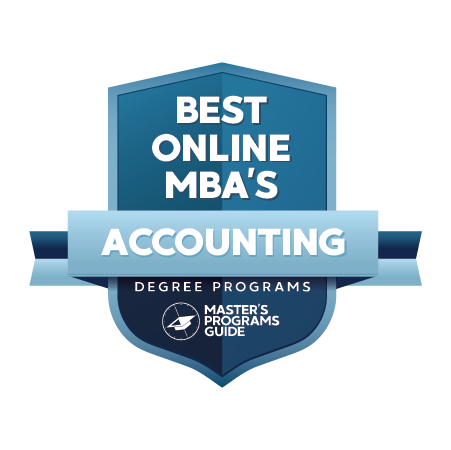 Master's in Business Administration programs are designed to take entry-level business professionals, or those with academic backgrounds in business, and turn them into the managers of tomorrow. Most online MBA programs are either part-time programs designed for students who want to keep working full time while they are in school, or executive MBA programs that are intended for highly experienced professionals from the business world. Business coursework extends students' knowledge of economics, accounting, human resources, and finance. Management courses then build on this through courses covering strategic management, ethics, legal issues in business, and team-building.
Many programs also offer concentration or specialization options. This article looks specifically at programs with an accounting concentration, but some programs offer their MBA students as many as 19 specializations. These might cover common business topics like finance, human resources, or global business, but can also include more niche topics, such as sports management, equine management, or aviation. People who prefer greater flexibility when it comes to elective coursework, or who aren't sure which specific aspect of business they'd like to pursue, benefit from programs that offer a great number of choices. Choice can also come into play with program curricula, each of which will have its own unique balance between core and elective courses. Some programs preset all coursework, so that all students in the program take the same courses in the same order.
These programs also tend to be organized into cohorts, meaning that students move through the program in a lock-step fashion with their peers. Structures like this can help students to build personal and professional connections, even when they're completing the program online. These connections can be reinforced by on-campus opportunities that are offered, or possibly even required, by the program.
On-campus opportunities may include weekend residencies; these can be as rare as once during the entire program, or as consistent as every other weekend during the semester. Executive MBA programs tend to have more substantial residency requirements, as students' significant business experience makes in-person interactions and networking all the more vital and practical for the program. These sometimes even include international/global business residencies, where students complete single or multiple trips abroad with their fellow students to learn about how their coursework applies in the context of global markets.
Some programs also allow internship opportunities as a part of their curricula, which can help students to get first-hand knowledge of other available business opportunities or career paths that are available after graduation. At the end of all MBA and EMBA programs, students are generally tasked with creating a business portfolio or some kind of final project related to strategic management. This prepares them to synthesize the knowledge from their previous courses, which involves balancing financial and business considerations with the managerial and ethics concerns that managers must also keep in mind. This allows students to graduate with confidence in not only their ability to join any corporate entity, but also their ability to pursue their own entrepreneurial opportunities. Some programs even offer specializations in entrepreneurship/innovation or elective courses related to similar topics.
Related: Best Online MBA in Information Systems
COMMON APPLICATION AND ADMISSION QUESTIONS
Each program has different requirements based on who the program is designed for. These start with prerequisite courses that relate to the topics on which MBA coursework builds. Applicants who already hold an undergraduate business degree (or a degree in a related subject) will have completed all of these courses. A minor in business or a related subject may meet some of the requirements, but this will depend on how many prerequisites the program requires. Students who do not have a degree or minor in business, and who have not completed the prerequisite courses, are generally not barred from applying to programs; however, if accepted, they are often required to complete the prerequisite courses before they can begin the MBA coursework itself.
On rare occasions, programs allow students to take prerequisite courses concurrently with MBA courses during their first year. Prerequisite courses vary by program, but almost all MBAs require at least one quantitative-based course (generally college-level statistics) and one course in an introductory business subject, such as finance or accounting. Most commonly, students will be required to take a statistics course and one course each in accounting, finance, economics, and human resource management. This required coursework must have been completed within the past five years, and students must have earned a minimum grade of "C" in each class.
Beyond the required coursework, admission to most programs is generally based on four factors: GPA, GRE/GMAT scores, recommendations, and a personal statement. Some programs use a formula that translates the first two factors into an "admissions score," which automatically determines whether or not a candidate is admitted to the program. No program will allow a student to apply with an undergraduate GPA below 2.5, unless it is for conditional admission. A number of programs set their minimum GPA for admission closer to 2.75 or 3.0. Students with a GPA above 3.25 or 3.5 can also earn special benefits, such as the deferral of standardized test score requirements or even waivers of admission fees. Most programs prefer students to take the GMAT, but almost all have a way of "translating" GRE scores to GMAT scores, if need be.
The minimum overall GMAT score for any program will be at least 400, with a number of schools setting their minimum at either 500 or 550. Programs do offer ways to earn "GRE/GMAT score waivers" through a number of different qualifications, which may include undergraduate GPA, significant work experience, professional certifications, or previous terminal graduate degrees. Work experience can also be a standard for admission, with some programs wanting to see not only multiple years of experience, but also evidence of professional advancement and increasing responsibility in an applicant's positions. Executive MBA programs generally require a minimum of 7-10 years of full-time experience, while regular MBA programs often look for between two and three years of experience. It is rare for programs to require an in-person or virtual interview as a part of the admissions process.
WHAT ABOUT FINANCIAL AID & SCHOLARSHIPS?7
Financial aid and scholarships for an online MBA degree can come from a variety of sources. The biggest financial boost is the savings that students will earn from using an online learning system, instead of attending courses on campus, as online students do not have to pay fees related to on-campus facilities or housing. Many universities and colleges with online programs often have their own financial aid advisors and can help students to understand how to make each degree affordable for them.
For online MBA programs, financial aid, especially in the form of loans, is the most common way for students to finance a degree if they do not have the money to pay out-of-pocket. The first step in this process is to put together applications for federal and state financial aid. Federal aid can take the form of grants, work-study funds, subsidized loans, and unsubsidized loans. Grants are like scholarships, in that they do not have to be repaid, while loans must be repaid, typically with interest. A federally subsidized loan is a loan that does not accrue interest while a student is in school. This means that, if a student spends two years earning an MBA degree, the amount of money that they owe will be the same at graduation as it was when they first started school or received the loan.
Those who want to be considered for federal financial aid will need to fill out the Free Application for Federal Student Aid (FAFSA). State aid programs vary by location, and applicants should consult their school's financial advising team for guidance about the state-level process. Colleges and universities also offer their own scholarships, loans, and grants. Work-study and teaching assistantship opportunities are generally not available for online MBA students, since the programs are generally made up of students who are already employed full-time. Some programs offer online learning-specific scholarships that can save students thousands of dollars per semester on their already low tuition.
On top of public and institutional aid, there are outside organizations that work to help finance students' educations. These can serve specific populations of students, such as the Yellow Ribbon Fund, which helps veterans and active-duty military members. Online programs tend to have a particular affinity for military-affiliated students and families, as distance education can help bridge the gap created by deployment or being stationed abroad. Many programs offer not only Yellow Ribbon-type scholarships or aid, but also reduced tuition for veterans, active-duty service members, and their immediate family members.
The Graduate Admissions Council also reports that MBA programs actively recruit women and people of color, who often represent an underserved minority in the field of business education. Organizations offering business-specific scholarships to underrepresented students include American Indian Business Leaders, Prospanica, and the National Black MBA Association. Students should also consult their place of employment to learn about tuition assistance or other educational benefits that might be available. Students learn a lot during MBA programs that can help their employers, so businesses often like to reward those who want to take the next step in their business career.
HOW MUCH CAN I MAKE WITH AN MBA DEGREE? 
The business world is full of lucrative and fast-growing fields, and an MBA degree can be a great way to get onto some of the most exciting career paths out there. MBA degrees cover a wide range of topics and give students management skills that can be useful in any market or workplace. MBA graduates who like where they work can often earn a promotion or a pay raise while they're still in school. Many programs report as many as 70% of their students receiving a raise or promotion within six months of graduating from their MBA program, and according to the Global Management Education Graduate Survey, employees who stay with their employer after earning an MBA can expect a 39% increase in salary after completing the degree! These benefits can be even more lucrative for students working in particular fields, such as the products/services industry, where some MBA grads have seen their salaries increase by nearly 60%!
Graduates who feel ready to move on to their next challenge have many opportunities from which to choose, including jobs in financial management, compliance, marketing, and entrepreneurship. With the business world becoming ever more globalized, new avenues, markets, and opportunities are expanding these opportunities every day. One example comes from the field of management analysis, something in which all MBA students are trained during both their core and elective coursework. There are more than 750,000 management analysts in the country today, and the Bureau of Labor Statistics projects that there will be more than 200,000 more job openings in this field in the coming decade. Not only are there openings to fill, the salaries they bring are also quite exciting.
The median annual income for management analysts is $81,000, though MBA graduates often fall closer to the 90th percentile among income-earners, thanks to their education and practical skills. MBA graduates entering the profession can expect a salary of more than $100,000, and the prospects for accounting-specific careers are also encouraging. Accountants and auditors can expect to see more than 90,000 new job openings in the coming decade. Accountants also enjoy a median annual salary of $70,000, with those in the ninetieth percentile (where MBA graduates are likely to land) earning more than $122,000 per year. Of course, the biggest career advantage for an MBA degree is the flexibility and versatility that it gives students in choosing their next career steps.
All of these jobs and career paths mean that students don't just get to choose what company they'd like to work for, but also where in the country they'd like to work, or even the world! Opportunities in the U.S. crop up daily in areas like Austin, TX, San Francisco, and of course New York City. Global marketplaces in China, India, South Africa, and Brazil truly make anything possible for an MBA graduate. So, are you ready to take the next step?
Check out our ranking of the 10 Best Online MBA Programs in Accounting! 
#1. UNIVERSITY OF MASSACHUSETTS, LOWELL
MASTER OF BUSINESS ADMINISTRATION WITH AN ACCOUNTING EMPHASIS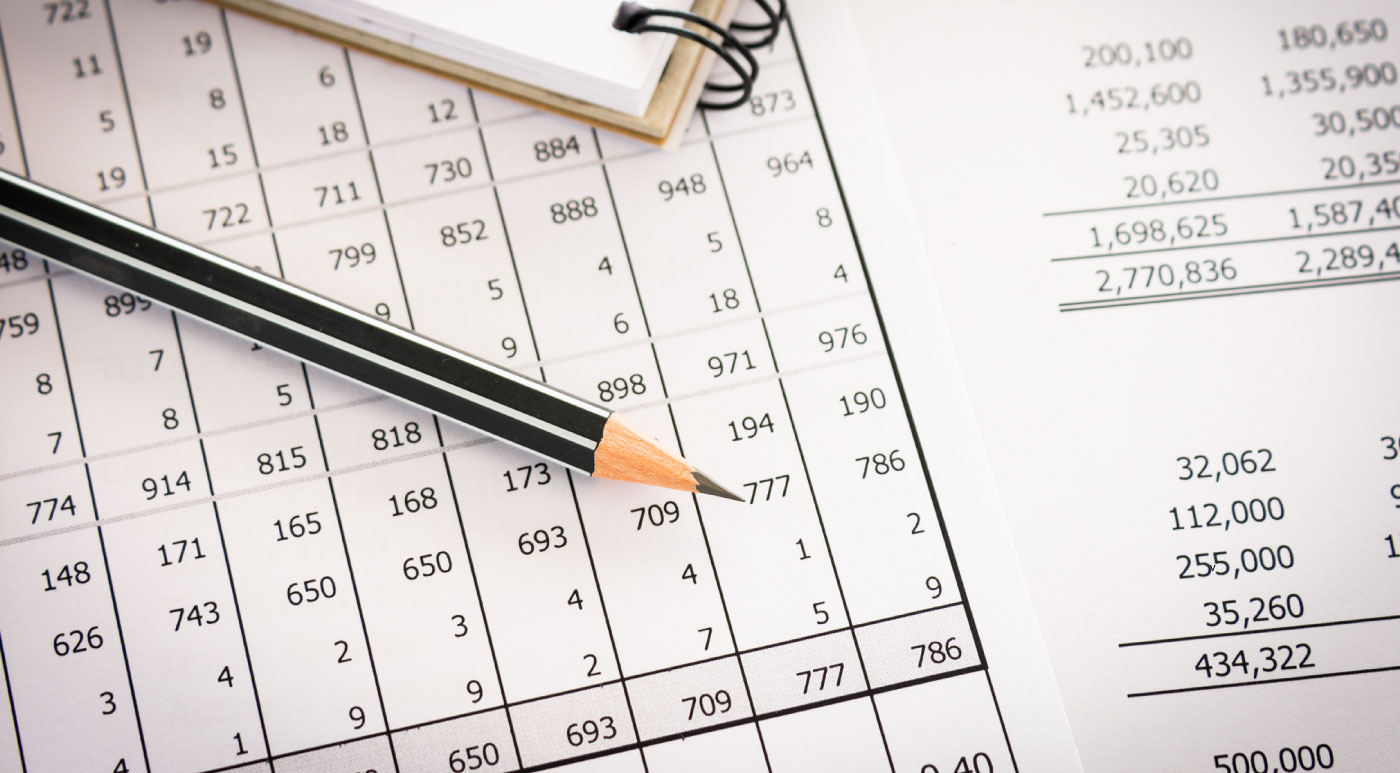 Rowdy the River Hawk is the mascot of UMass Lowell, which is also the largest university in Massachusetts' Merrimack Valley. Lowell is home to more than 18,000 students, which makes it the second-largest public university in the state. The school has an online Master of Business Administration program that can be completed in as little as 18 months. Students who complete the program online receive the same diploma as those who attend on campus, and the Lowell curriculum is designed in a flexible format intended to meet the needs of working adults. Students can choose to pursue the general program, which will allow them to take a broad range of business electives. The program also offers nine concentration options, which help students gain expertise in one of the following subjects: Accounting, Business Analytics, Entrepreneurship, Finance, Health Care, Information Technology, International Business, Managerial Leadership, or Marketing. The program curriculum includes 16 courses, which are divided among six foundation courses, seven core courses, and three electives. Students with an undergraduate degree in business should be able to waive all of the foundation courses. To waive a course, a student must have taken a comparable undergraduate class and earned a grade of "B" or better in it.
The MBA-specific coursework, 10 courses for 30 credit hours, begins with core courses covering Accounting Information for Management Decisions, Customers and Markets, and Corporate Finance. Students then choose electives based on either their general career interests or their area of specialization. Electives offered through the accounting concentration include Advanced Cost Management, Tax Factors in Business Decisions, Financial Accounting Theory and Research, and Fraud Examination and Forensic Accounting. The program ends with a Strategy Formation and Implementation capstone course, which reviews strategies for positioning a firm within its competitive environment. Students play the role of CEO in simulation exercises that involve competitive analysis and fundamental components from the MBA core courses. 
Program applicants must submit three letters of recommendation, along with a one-page statement of purpose and official GMAT scores. There are no campus visit or residency requirements, so the degree can be earned 100% online. All degree requirements must be completed within five years of enrollment. Between 20 and 40 students are enrolled in each course. The program is delivered in an asynchronous format, which allows students to access course materials at any time, and courses are available during the fall, spring, and summer semesters. The winter intersession also features a limited number of online MBA courses. The Lowell program bills itself as a hub of innovation, with a number of connections to local start-ups and development centers. These include a co-working space for start-ups at the school's "Innovation Hubs" in Lowell and Haverhill, as well as connections with the Massachusetts Medical Device Development Center & Biotech Incubator, the Office of Technology Commercialization, and the Fabric Discovery Center.
#2. UNIVERSITY OF SCRANTON
MASTER OF BUSINESS ADMINISTRATION WITH A SPECIALIZATION IN ACCOUNTING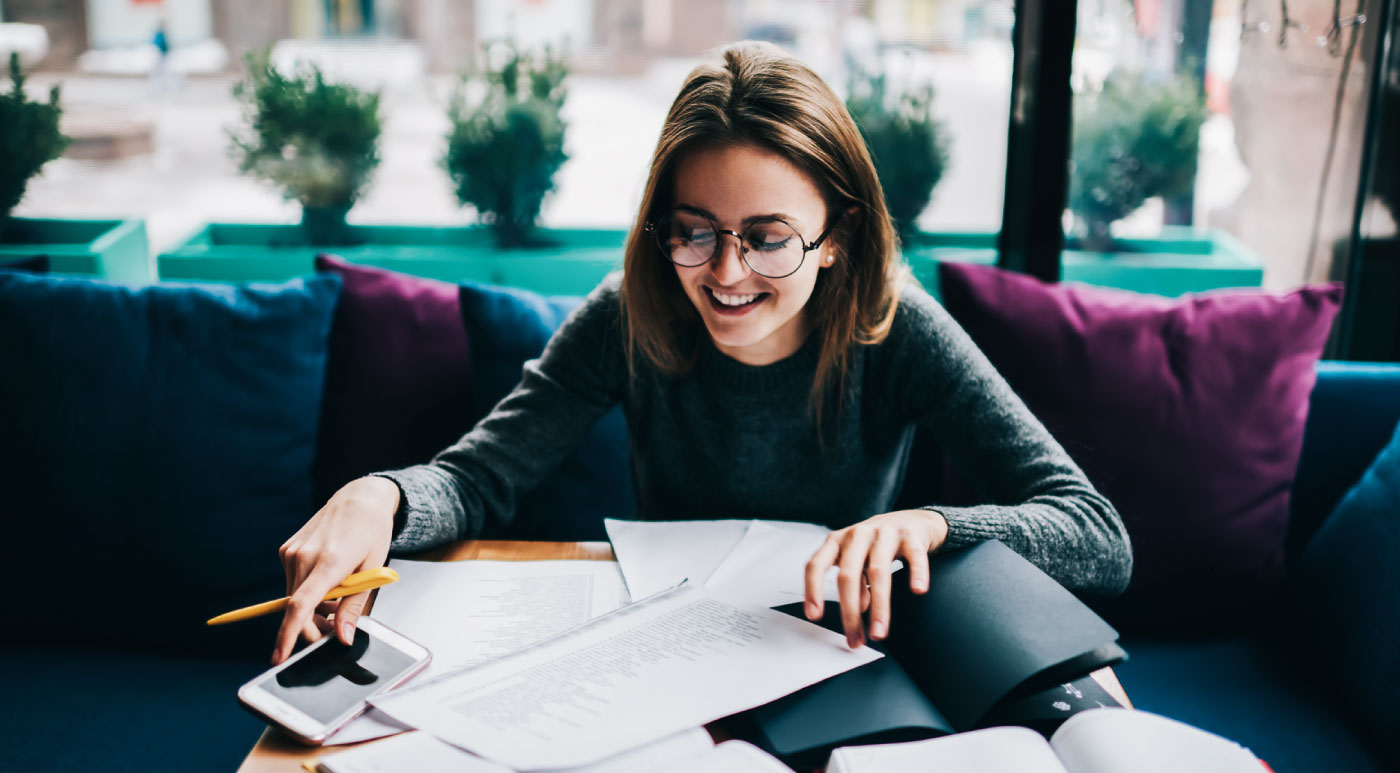 The University of Scranton was founded in 1888 by William O'Hara as St. Thomas College. The Pennsylvania-based university is one of the 28 member schools of the Association of Jesuit Colleges and Universities. While a majority of its undergraduate students are male, female graduate students outnumber male graduate students nearly two to one. Scranton has an online Master of Business Administration that has been ranked as one of the Top 30 MBA-Accounting programs in the country by U.S. News & World Report. The Scranton MBA in accounting is designed to "bridge the gap between accounting and other strategic business units." The curriculum combines broad, ethical, and sustainable business practices with the ability to optimize accounting-based insights to help solve business issues creatively. The program includes 36 credit hours of coursework, beginning with a Responsibility, Sustainability, and Justice course, which is focused on the concept of the "triple bottom line" of social, fiscal, and environmental success for businesses. Students then move through between four and eight core courses, depending on the specialization track they choose.
A total of 10 courses is required, meaning that students can take between two and six electives as part of the program. The General MBA plan allows students to choose any electives that match their professional interests. There are also eight specialization options: Health Care Management, Finance, Business Analytics, Accounting, Enterprise Resource Planning, Human Resources, International Business, and Operations Management. Students completing a specialization must take at least three electives related to that area (for nine credit hours). The Accounting concentration includes course options such as Accounting Integration and Configuration, Financial Reporting and Research, Financial Reporting Fraud, and Occupational Fraud & Abuse. The program ends with the Business Policy capstone. In it, students showcase their accumulated knowledge through three components: case analyses of single business units, a policy solution analysis, and strategy development. 
Those students who need to complete foundation courses before beginning the MBA core will be informed of this requirement in their letter of acceptance. Foundation modules for the Scranton MBA include Decision-Making Concepts and Tools, Accounting Analysis and Business Law, Economics and Finance, and Management and Marketing. Depending on a student's academic background or professional experience, these course requirements may be waived. Foundation modules earn one credit hour each, but do not count toward the 30 credit hours required for the MBA degree. If students do not have to complete foundation courses, they can usually complete the MBA in just two years. The program has six available start dates each year. Program applicants should have a minimum of three years' supervisory or professional work experience, as well as an undergraduate GPA of at least 3.0. Scranton's program does not require any campus visits or on-campus residencies; students can complete the degree fully online. All students are assigned a Student Services Coordinator and an MBA mentor after acceptance into the program. Both of these people help to support the student as they progress through the program.
#3. UNIVERSITY OF SOUTHERN INDIANA
MASTER OF BUSINESS ADMINISTRATION WITH A CONCENTRATION IN ACCOUNTING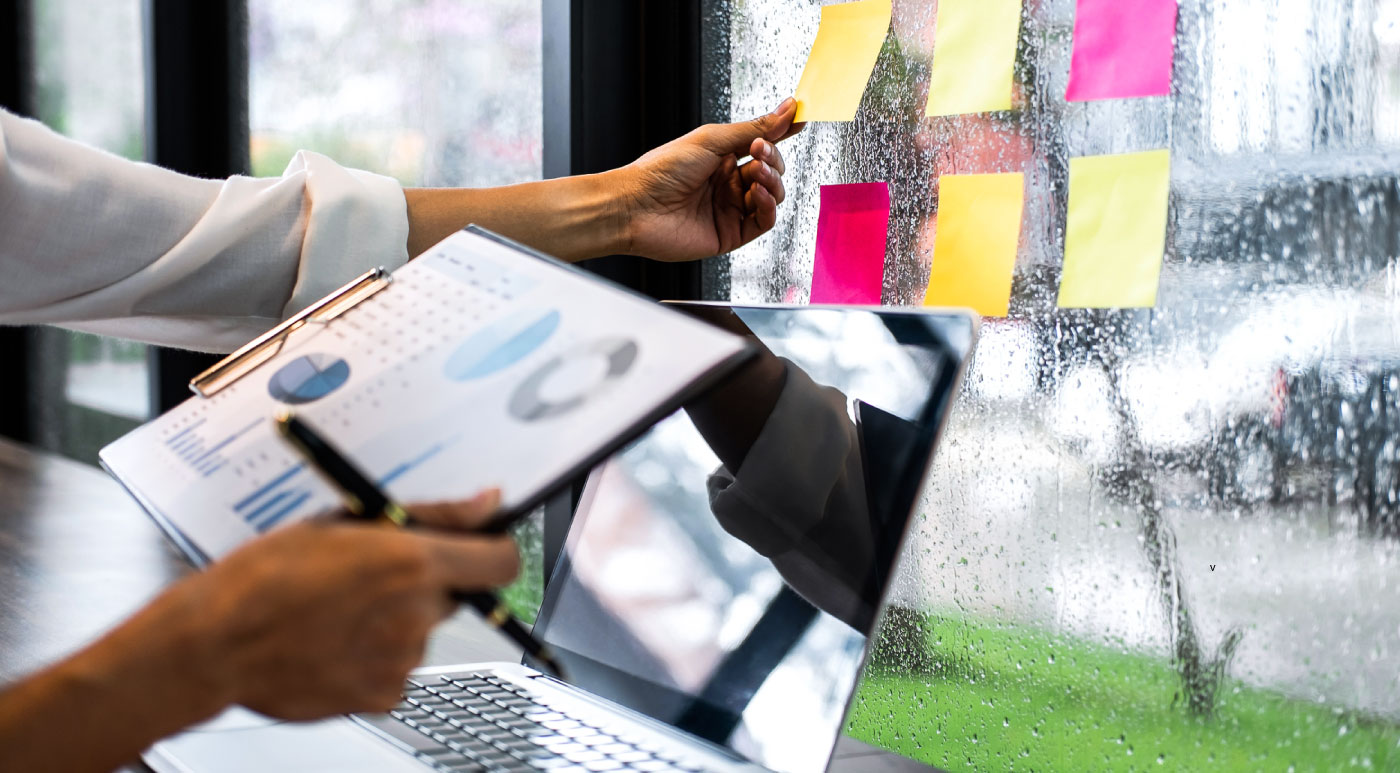 The University of Southern Indiana is a public university located in Evansville, IN. The Carnegie Foundation has recognized Southern Indiana for its civic engagement, as it offers special programs and continuing education to more than 15,000 students each year. Southern Indiana University is home to an online Master of Business Administration program that can include a concentration in accounting. The accounting program is specifically designed to introduce students to leading-edge concepts in accounting and business. It is a 100% online program, so students do not have any required on-campus visits or residencies. There are 30 credit hours in the program, which are split between 21 hours of core courses and nine hours of electives. Courses are delivered in an 8-week format, and students may complete the degree in just 11 months. Core coursework includes Accounting for Decision Making and Control, Information Systems and Technology, Managerial Economics, and Financial Management and Financial Markets. Students eventually complete a preset course of three electives related to accounting: Financial Statement Analysis, Seminar in Auditing, and Accounting Regulation & Compliance. The last course in the curriculum is Strategic and International Management, which is designed to help students develop an executive managerial perspective. Students use case studies to examine the globalization of firms and to analyze corporate problems from a global perspective.
The program has start dates available each June, August, October, January, and March. Applications should be submitted at least one month prior to the student's preferred start date. The application fee is $40, which is waived for active-duty service members and veterans. Program applicants must have a minimum undergraduate GPA of 2.5 and should hold a bachelor's degree from a regionally accredited college or university. A minimum score of 500 on the GMAT, or a cumulative score of 300 on the GRE, is required. Students who have previously earned a graduate degree, two years of professional work experience and at least a 3.0 GPA, or three years of professional work experience and at least a 2.5 GPA. Applicants are also required to submit at least three letters of recommendation. International students whose native language is not English must also submit scores from the TOEFL or IELTS exam. 
Southern Indiana has five additional online MBAs that students may choose to explore: a general MBA, or concentration-specific degrees in Data Analytics, Engineering Management, Human Resources, or Health Care Administration. All programs have the same coursework requirements, both in terms of the number of core/elective courses and credit hours to be completed. Southern Indiana is also home to the Entrepreneurial Initiative program, which hosts events such as the Startup Weekend, at the Evansville, IN campus. It also hosts the Technology Commercialization Academy, which was piloted in 2012. The TCA brings together students from the engineering and business fields to develop business strategies for multiple Naval Surface Warfare Center, Crane Division patents.
#4. CREIGHTON UNIVERSITY
MASTER OF BUSINESS ADMINISTRATION WITH A SPECIALIZATION IN ACCOUNTING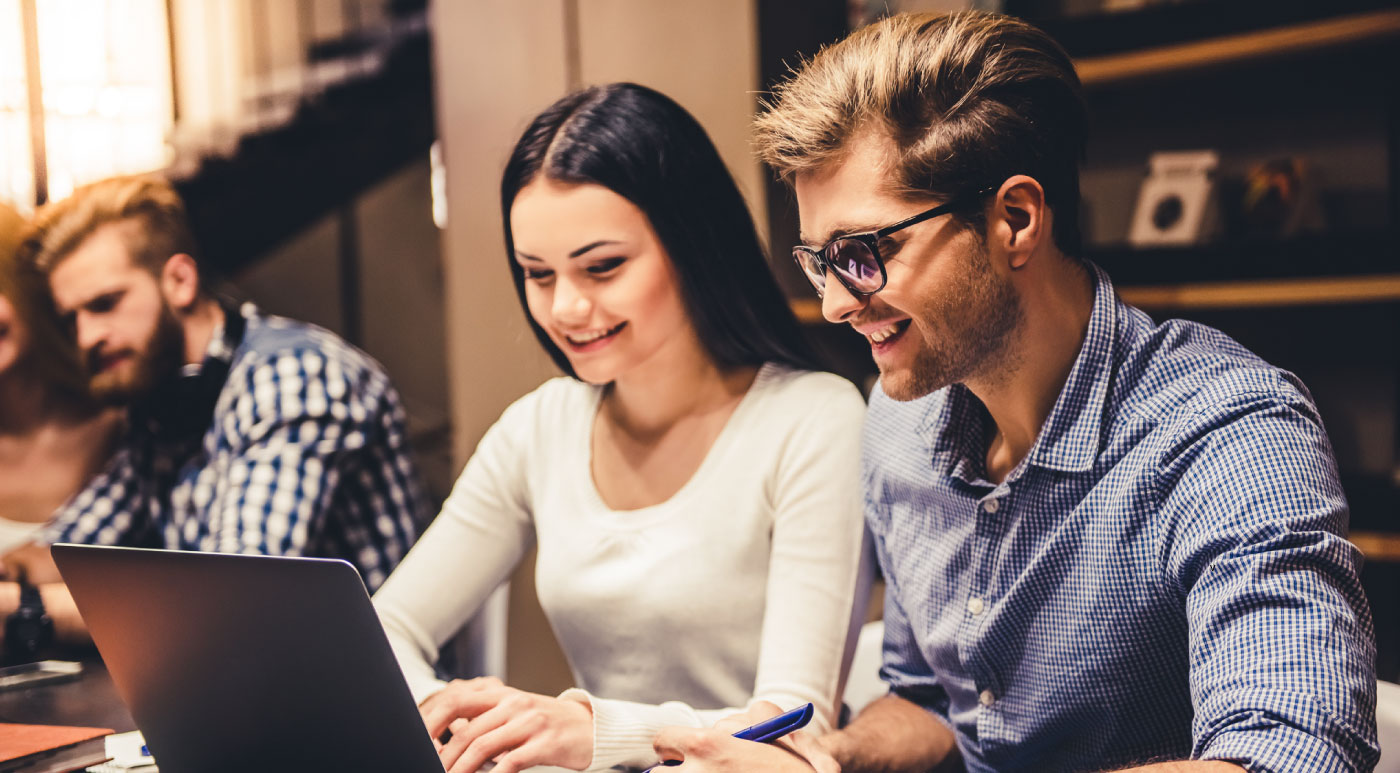 Creighton University's athletic teams compete as the Bluejays, and their mascot is Billy the Bluejay. Creighton's women's basketball team won the WNIT National Championship in 2004, and its men's soccer team made 17 consecutive NCAA tournament appearances from 1992 to 2008. Based in Omaha, NE, Creighton's online Master of Business Administration program is designed for working professionals. Students can complete courses online, on campus, or through a hybrid format that combines both distance and face-to-face coursework. This is a 33-credit hour program that can be completed in just over two years. The MBA curriculum is customizable to match each student's background, skills, and career goals. 
Students who do not have significant academic or professional experience in business begin by taking a series of comprehensive business courses that will give them a well-rounded introduction to the world of business. Those who have significant work experience or whose undergraduate degree is in business (or a related subject) focus more on upper-level courses tailored to their interests, goals, and expertise. The 33 credit hours of coursework are divided among nine hours of core, 15 hours of functional core, and nine hours of elective courses. Core courses are the same for all students: Leadership & Organizational Behavior, Business Policy & Managerial Action, and Business, Ethics & Society. The Functional Core is where newer and more experienced students will see the program tailored to meet their individual needs. Courses like Managerial Finance or Finance Reporting for MBAs allow experienced students independence in how to use the courses to best advance their education. Business electives can cover a range of topics, from Finance, Leadership, Business Intelligence & Analytics to Accounting, Financial Psychology & Behavioral Finance and Personal Financial Planning. These elective course areas are also the concentration areas that students can choose for their degree. 
Applicants should hold a bachelor's degree and a GPA of at least 3.0. Two letters of recommendation are required, along with a personal statement and resume. Students must have completed an undergraduate statistics course, or they will be required to complete a noncredit tutorial offered by Creighton for a fee. Students who have work experience, an undergraduate GPA of at least 3.0, or a bachelor's degree are not required to submit GMAT scores. Students who do not meet these admissions standards may be granted conditional admission, which will require GMAT scores and a 3.0 GPA or better during their first semester of study. Graduates of the online MBA have gone on to pursue careers such as Operations Manager, CEO, President, Finance Manager, Project Manager, and Marketing Manager. Graduates of the program within the past 15 years report an average annual salary that is 20% higher than the national median salary for MBA graduates. They work for a wide range of firms, including Union Pacific, Mutual of Omaha, TD Ameritrade, and ConAgra Foods.
#5. FLORIDA INSTITUTE OF TECHNOLOGY
MASTER OF BUSINESS ADMINISTRATION IN ACCOUNTING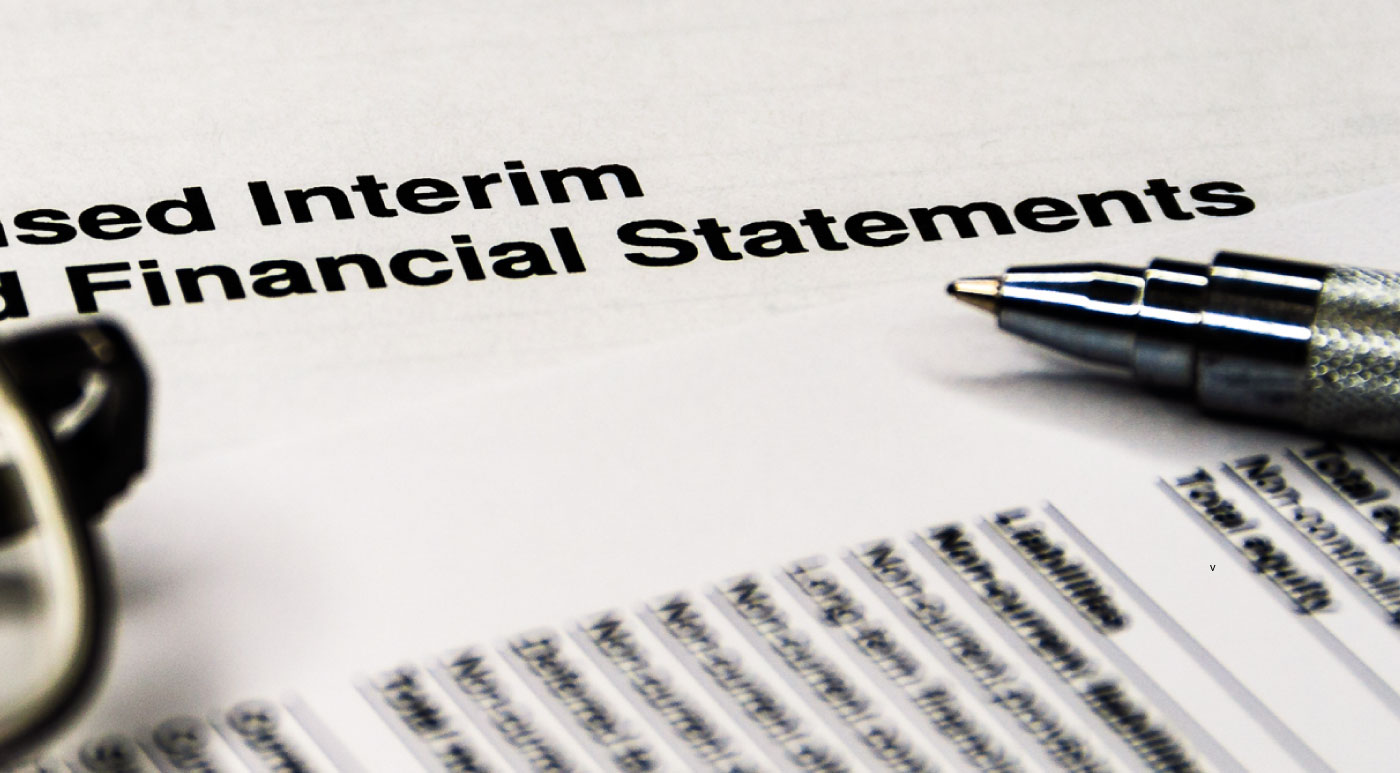 The Florida Institute of Technology, also known as Florida Tech, is one of the few universities in the U.S. to offer degrees in aviation. The Florida Tech campus is located near the Orlando Melbourne International Airport and just 50 miles from the Kennedy Space Center. Florida Tech offers an online Master of Business Administration program in Accounting. The 100% online degree can be used to earn credits toward taking the Unified Certified Public Accountant exam and other industry credentials related to accounting. The program curriculum is designed to expose students to a variety of subjects, including cost estimation, cost and pricing decisions, and overhead and marketing variances. In all, the degree requires 12 courses, for a total of 36 credit hours. The curriculum includes 21 hours of core courses, 12 hours of specialization courses, and three hours for a final capstone.
Courses are delivered in an 8-week format, and the program is designed to be completed in two years. Core courses in the program include Managerial Economics, Managerial Accounting, Marketing Management, and Essentials of Business Development I/II. Students also have two directed electives that are included within the core course requirement (6 credit hours). Accounting MBA students complete the following four specialization courses: Advanced Problems and Current Topics, International Accounting and Reporting, Strategic Cost Management, and Governmental and Nonprofit Accounting. The final course in the program is the Strategic Management capstone. This is an in-depth analysis of the way that industries and competitors function. Students use case analyses and management simulations to better understand the multidimensional nature of decision-making. Graduates of the program are not only qualified to pursue professional certifications in accounting, they can also choose a variety of accounting career paths. These include careers as CPAs, senior budget analysts, and directors of accounting operations. 
There is no fee to apply to the program. Students interested in receiving graduate transfer credit must submit a transcript request form, after which Florida Tech will collect U.S.-based transcripts on the student's behalf. Florida Tech does not grant graduate transfer credit before a student is officially admitted to the program. Students are not required to submit GMAT or GRE scores. In addition to the accounting-specific MBA, Florida Tech has MBA programs in Accounting & Finance, Cybersecurity, Finance, Health Care Management, Information Technology Management, Management, Marketing, Project Management, and Project Management in Information Technology. The school also has a number of Master of Science programs in areas such as Supply Chain Management and Information Technology. Law enforcement and public safety professionals receive a 10% tuition discount. In addition, Florida Tech offers special tuition rates and financing options for eligible active-duty service members, honorably discharged veterans, and their spouses. Florida Tech recommends students explore a number of scholarship opportunities, which can be found on websites such as FinAid, Scholarship America, Fast Web, College Board, and Student Scholarship Search.
#6. REGIS UNIVERSITY
MASTER OF BUSINESS ADMINISTRATION WITH A FOCUS IN FINANCE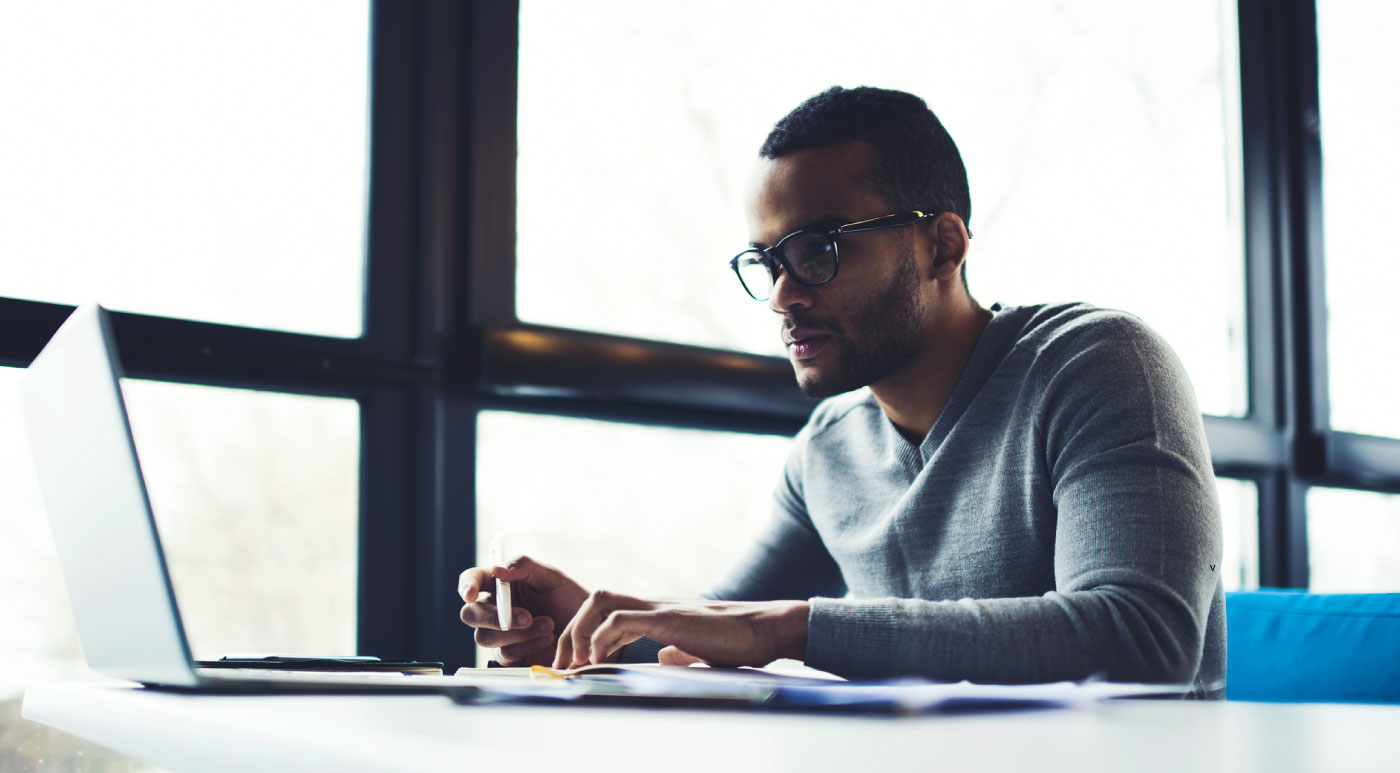 Regis University is a private Jesuit university located in Denver. Regis is home to the Institute for the Common Good, which was founded by its then-president Michael Sheeran to provide a "safe and effective space for community dialogue, communal discernment, and public deliberation," which he believed represented and encapsulated the Jesuit spirit of the university. Regis has an online Master of Business Administration program that is referred to as a Professional MBA. The Professional MBA curriculum is designed to help students look at programs holistically, which means considering an organization's resources, capabilities, customer needs, and the impact of decisions on people and society. Students also learn analytical frameworks for attacking business problems by using risk assessments, risk-benefit analyses, and strategic planning.
The curriculum includes 39 credit hours of coursework, which are split between 33 hours of core courses and six credit hours of electives. Required courses include Accounting for Managers, Entrepreneurial Innovation, Finance for Managers, and Strategic Human Resource Management. After completing the nine required core courses, students move on to their two elective courses, which may be any two upper-division MBA courses in the program (that are not included in the core series). Though the base program requires 39 credit hours, there is also an option to add a 12-credit hour area of specialization, for a total of 45 credit hours of coursework. In the specialization degree plan, students take four elective courses, instead of two. The areas of specialization include Accounting, Finance, Health Industry Leadership, Marketing, and Strategic Management. Students take four elective courses, such as some of those offered in the Accounting track: Financial Communication, Case Studies in Management Accounting, Controllership, Income Tax Research, and Forensic and Fraud Audit. 
Regis University's MBA program evaluates applicants based on a holistic review of their credentials. The school considers factors such as experience, aspirations, values, accomplishments, and the candidate's fit with Regis' mission and community. Applications are reviewed on a rolling basis, and there are eight start dates available throughout the year. Applicants must submit a current resume and an admission essay, which prompts them to provide a recommendation for and analysis of a real-world business scenario. The Admissions Committee may request GRE/GMAT scores from applicants when they feel it is applicable. Regis offers career support to MBA students through its Center for Career and Professional Development. This center has resources, training, and advice to help students to establish and meet their individual career goals. These services include resume, cover letter, and portfolio reviews; practice interviews; and employment search assistance through career fairs, employer campus visits, or job boards. Graduates of the Professional MBA program have gone on to work as marketing directors, financial analysts, Chief Financial Officers, senior financial analysts, human resources managers, and financial controllers. The program aims to equip students with skills that are relevant to these professions, including communication, teamwork, and creative problem-solving.
#7. UNIVERSITY OF MARYLAND, COLLEGE PARK
MASTER OF BUSINESS ADMINISTRATION IN ACCOUNTING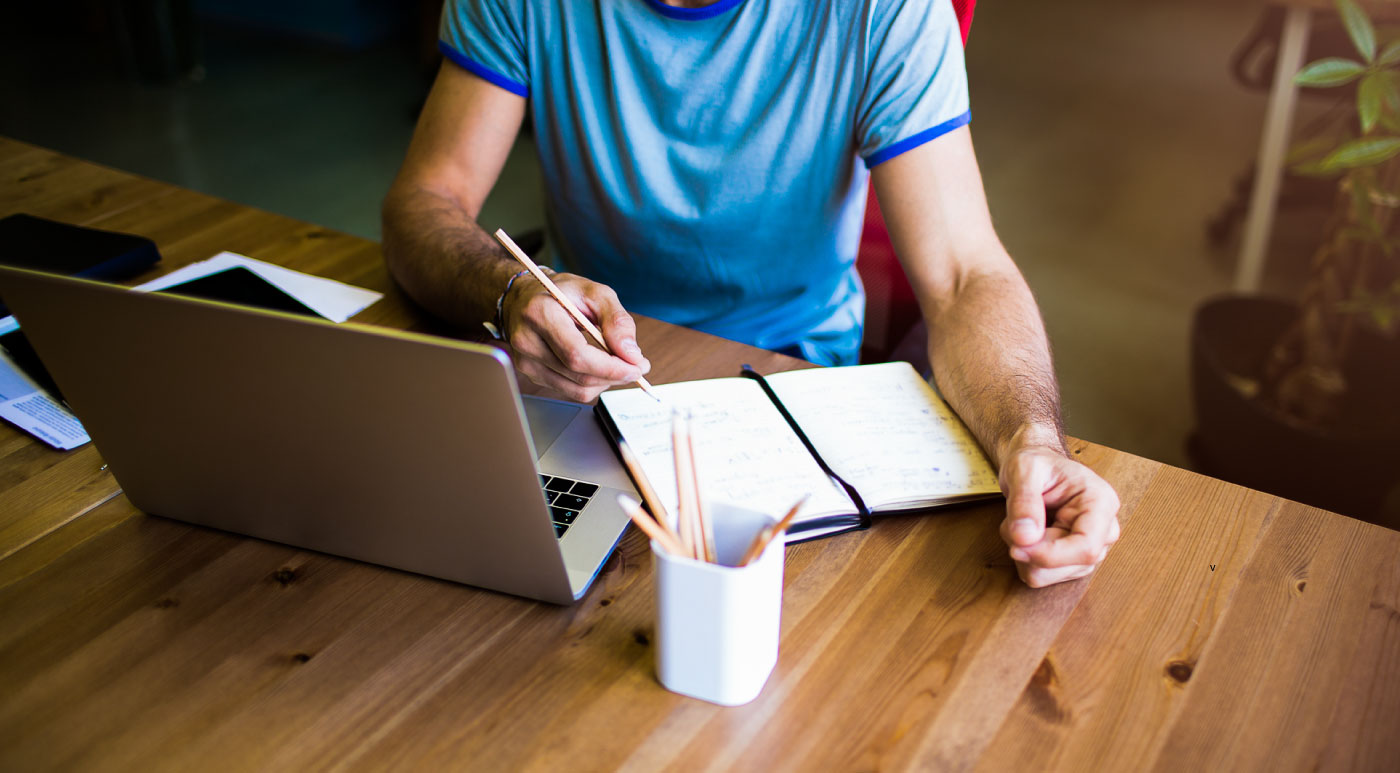 The University of Maryland, College Park is the largest university in the state of Maryland. UMD has more than 41,000 students and a global alumni network of more than 360,000. More than 66,000 of these alumni come from Maryland's Smith School of Business, which is home to the Smith Online MBA. The Online MBA curriculum is designed to be highly focused and experientially driven, with coursework and skills drawn directly from faculty members' real-world business experience. The coursework touches on essential areas of business operations, such as accounting, marketing, finance, supply chain management, and information systems. Students learn about the ethical and financial challenges of business decision-making, as well as data-centric strategies and skills to help them when making crucial strategic decisions.
The Online MBA curriculum requires 54 credit hours of coursework, which are split among 24 hours of Foundation One courses, 24 hours of Foundation Two courses, and six hours of residencies and global experiences. Foundation One courses focus on foundational business knowledge, while Foundation Two is focused on management skills. Foundation One courses include Decision Modeling, Entrepreneurship, Leadership and Teamwork, and Strategic Information Systems. Foundation Two courses include Action Learning Projects, Corporate Finance, Ethical Leadership, Executive Powers and Negotiation, and Operations Management. Part of the Foundation Two requirements also include "Selectives" courses, which function as electives that allow students to pursue particular areas of interest. Selective options include focuses in Accounting, Finance, Information Systems & Business Analytics, Marketing, and Supply Chain Management.

Students decide how they wish to divide up their final six credit hours. They have the option of completing a Global Study trip, a 10-day visit to multinational corporations in countries such as China, India, France, Chile, or Brazil. The trip focuses on helping students to understand how factors such as cultural differences can affect the ways in which businesses operate on the global stage. This Global Study trip is worth four credit hours. Students may also complete a Global Business course, which is worth two credit hours (the same as the other courses in the program). Students complete two residencies in the program for their final four credit hours.
There is an Opening Residency course, which students take when they begin the program, and a Capstone Residency, which students take to complete their degree requirements. The Capstone Residency course takes the form of an Integrative Business Simulation, which allows students to apply the practical skills that they have developed throughout the program. UMD College Park recommends that applicants have a minimum of two years of work experience for consideration. Applicants are also required to submit one letter of recommendation and to respond to one essay question (there is also an optional question that students may answer, in addition to the essay question).
#8. SOUTHERN NEW HAMPSHIRE UNIVERSITY
MASTER OF BUSINESS ADMINISTRATION WITH A CONCENTRATION IN ACCOUNTING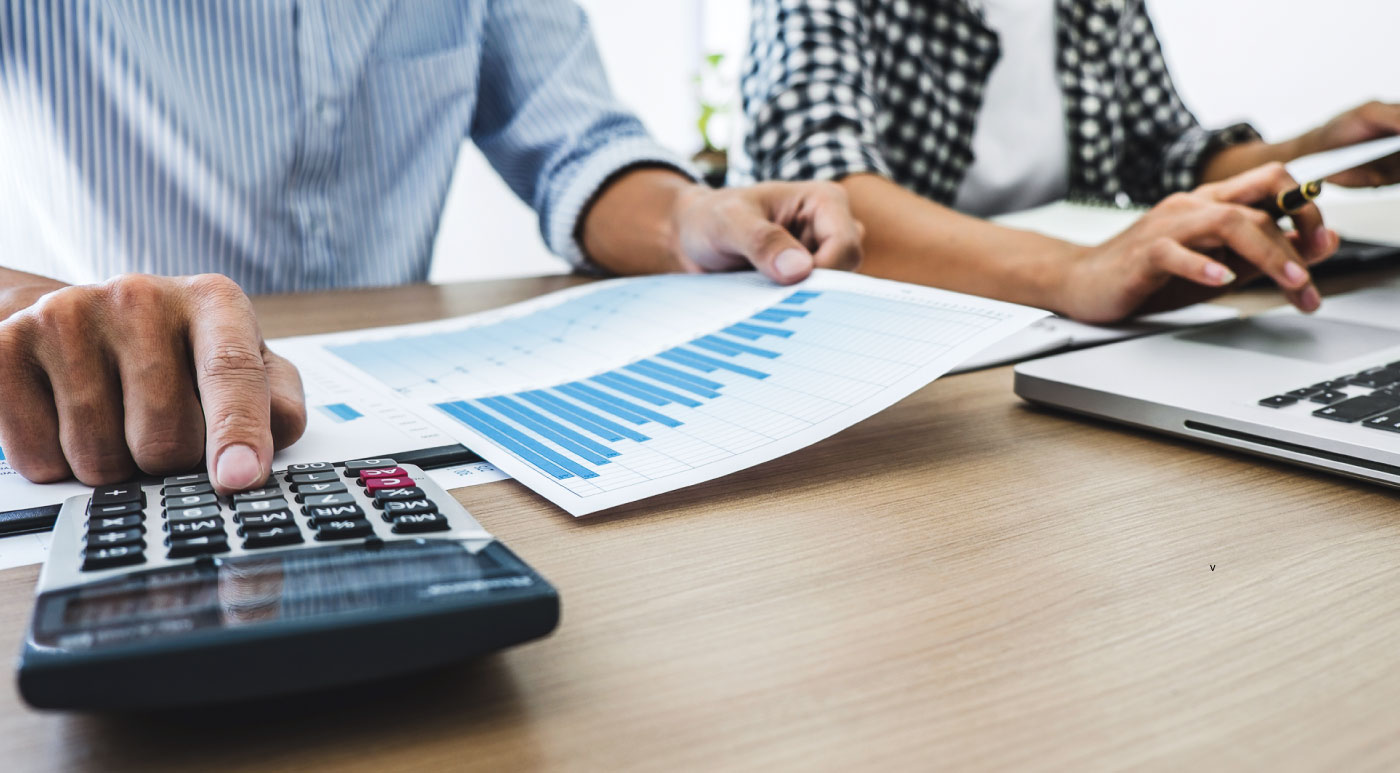 Southern New Hampshire University is home to a large number of online programs, with more than 87,000 students enrolled in its distance learning programs. SNHU has offered online programming opportunities since 1995. The school's list of alumni includes Samia Suluhu, who in 2015 became the first female Vice President of Tanzania. The SNHU MBA program is accredited by the Accreditation Council for Business Schools and Programs. The program can be completed in as few as 15 months, and students are required to complete 36 credit hours of coursework to earn the degree. Applicants are not required to submit GRE/GMAT scores as a part of the admissions process. The SNHU MBA offers students more than 15 areas of concentration to choose from, such as Accounting, Business Intelligence, Engineering Management, Entrepreneurship, Finance, Leadership, and Health Care Management, among others.
Core coursework begins with Mathematics and Statistics for Business, Economics for Business, Business Law, and Human Behavior in Organizations. In these courses, students learn practical business skills by formulating their own business plan, problem-solving through data analysis, and incorporating legal and ethical principles into business decision-making. All program courses are delivered in 10-week units, and most students take two courses per term. Courses from the Accounting concentration include Financial Reporting I, Financial Reporting II, and Tax Factors in Business Decisions. Core courses make up 27 credit hours of the curriculum requirements, while the final nine come from elective and concentration courses. Other concentration opportunities not listed above include Music Business, Project Management, Public Administration, Sport Management, Sustainability & Environmental Compliance, International Business, International Finance, International Supply Chain Management, and Quantitative Analysis. 
In addition to the online MBA, SNHU offers a number of online graduate certificate programs. These cover topics such as Accounting, Athletic Administration, Leadership of Nonprofit Organizations, Project Management, and Six Sigma Black Belt. The SNHU Accounting Certificate can also count toward the hours required to sit for the Certified Public Accountant exam. Transfer students may bring up to 12 credit hours of graduate coursework with them into the program. On top of the subject matter coursework, the curriculum is designed to give students further insight into the challenges of effective business management. This includes a course called Greater Business Awareness, in which students learn about customs and practices that will make them more effective when working in the global marketplace.
Students also receive training in effective oral and written communication, which is vital for effectively organizing and leading teams. Students who lack an undergraduate degree in business may be required to complete foundational courses before beginning the MBA coursework. Applicants are required to hold a bachelor's degree with a minimum undergraduate GPA of 2.75. There are five graduate terms offered throughout the year, and students may enter the program during any term. Classes are delivered asynchronously, and students may access course materials 24/7. Program graduates are pursuing careers in financial reporting and planning, cost accounting and management, budget analysis, banking, tax planning, and financial management. 
#9. UNIVERSITY OF NORTH ALABAMA
MASTER OF BUSINESS ADMINISTRATION WITH A CONCENTRATION IN ACCOUNTING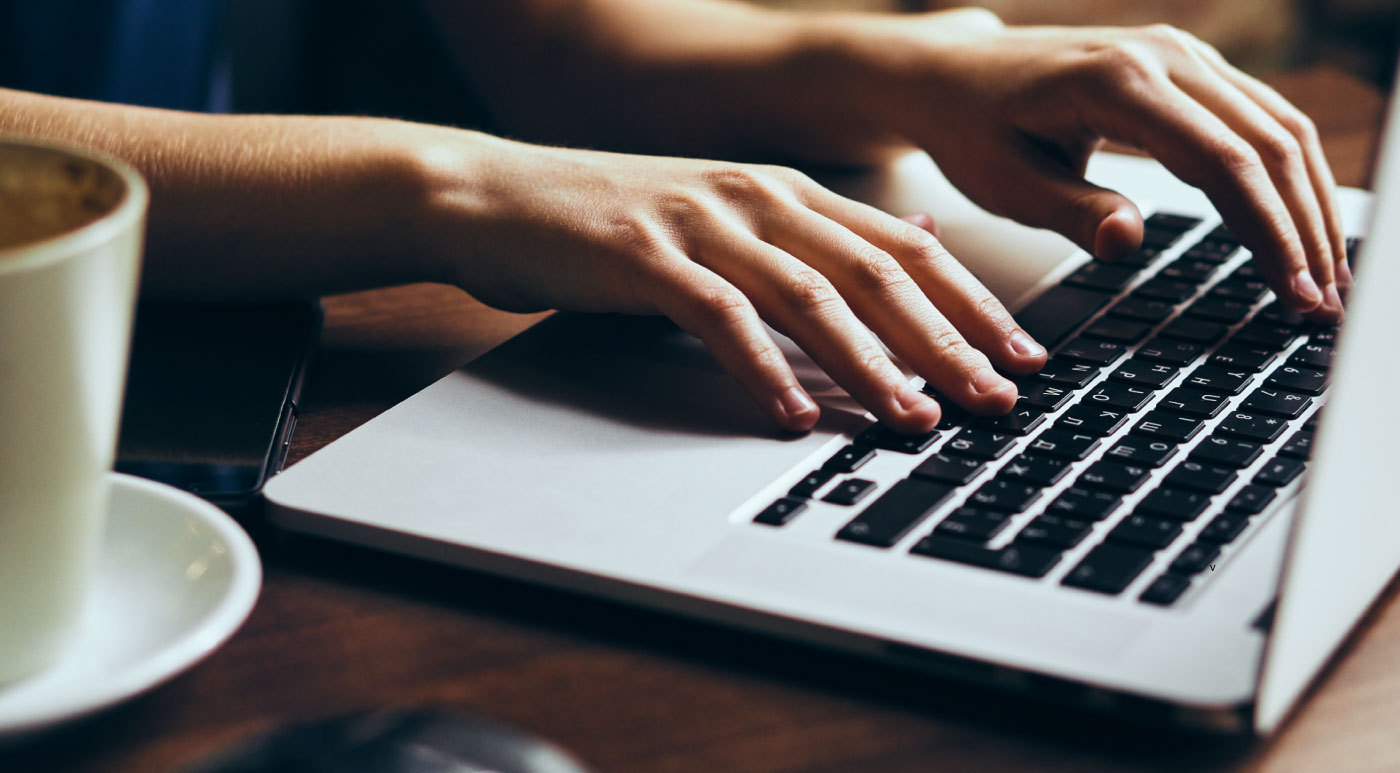 The University of North Alabama was founded in 1872 as one of the country's first state-supported teachers' colleges; it was also one of the first coeducational colleges in the United States. There is a 60-pound boulder on the school's campus that bears the paw print of the school's second live lion mascot; the rock is known as "Pride Rock." The University of North Alabama has two online Master of Business Administration programs. Students can pursue either a traditional MBA or an Executive MBA. Both programs require 34 credit hours. The traditional MBA offers nine concentration areas for students to choose from, while the Executive MBA acts as its own concentration. The Accounting concentration, from the traditional MBA program, includes accounting-specific core coursework such as Research in Accounting, Advanced Tax Accounting, Advanced Auditing, and Advanced Accounting Theory.
Students also take management courses, including Leadership, Strategic Marketing Analysis, and Corporate Financial Strategy. Students may select two electives (for six credit hours), which can come from a list of courses such as Business Combinations, Fraud Examination, and Special Topics. The traditional MBA can be completed fully online. Students can begin the program in August, January, or June. The Fall and Spring semesters are typically 16 weeks long, while the summer session lasts around eight weeks. Students who have family or work obligations in addition to the program are generally able to complete the degree in 24-30 months. Students who attend the program full-time typically graduate in 12-18 months. Students in the Online MBA program are eligible for endowed scholarships offered by UNA. Students can transfer a maximum of six credit hours into the program.
To gain entry to the traditional MBA program, applicants must have either three years of demonstrated responsibility in a professional/entrepreneurial position, or they can submit sufficient scores on the GMAT. Applicants without work experience can also gain admission by demonstrating a minimum GMAT score of 400. Applicants to this program must have a cumulative undergraduate GPA of 2.5, or a 3.0 GPA in their last 30 hours of undergraduate coursework. Admission to the Executive MBA program requires students to have a five-year work history that also demonstrates increasing responsibility and professional or entrepreneurial positions.
Students in the Executive MBA program do not need to submit GRE/GMAT scores, but they are expected to have a cumulative undergraduate GPA of 3.0 to earn unconditional admission. Both programs can be completed fully online, but UNA does offer hybrid delivery options that allow students to complete coursework partially online and partially face-to-face. Other concentration areas offered include: Sales and New Business Development, Finance, Global Business, Health Care Management, Project Management, Human Resource Management, and Customized. The customized specialization allows students to build their own MBA by choosing three electives, instead of completing a preset concentration. The Dean of the College of Business, Gregory Carnes, is also the MBA program director. Graduates of the UNA MBA program in Accounting have a 63.1% pass rate on the CPA exam, which is nearly 20 percentage points above the national average. It is also the second-highest average score in the state of Alabama, behind only Auburn.
#10. UNIVERSITY OF THE CUMBERLANDS
MASTER OF BUSINESS ADMINISTRATION WITH A SPECIALIZATION IN ACCOUNTING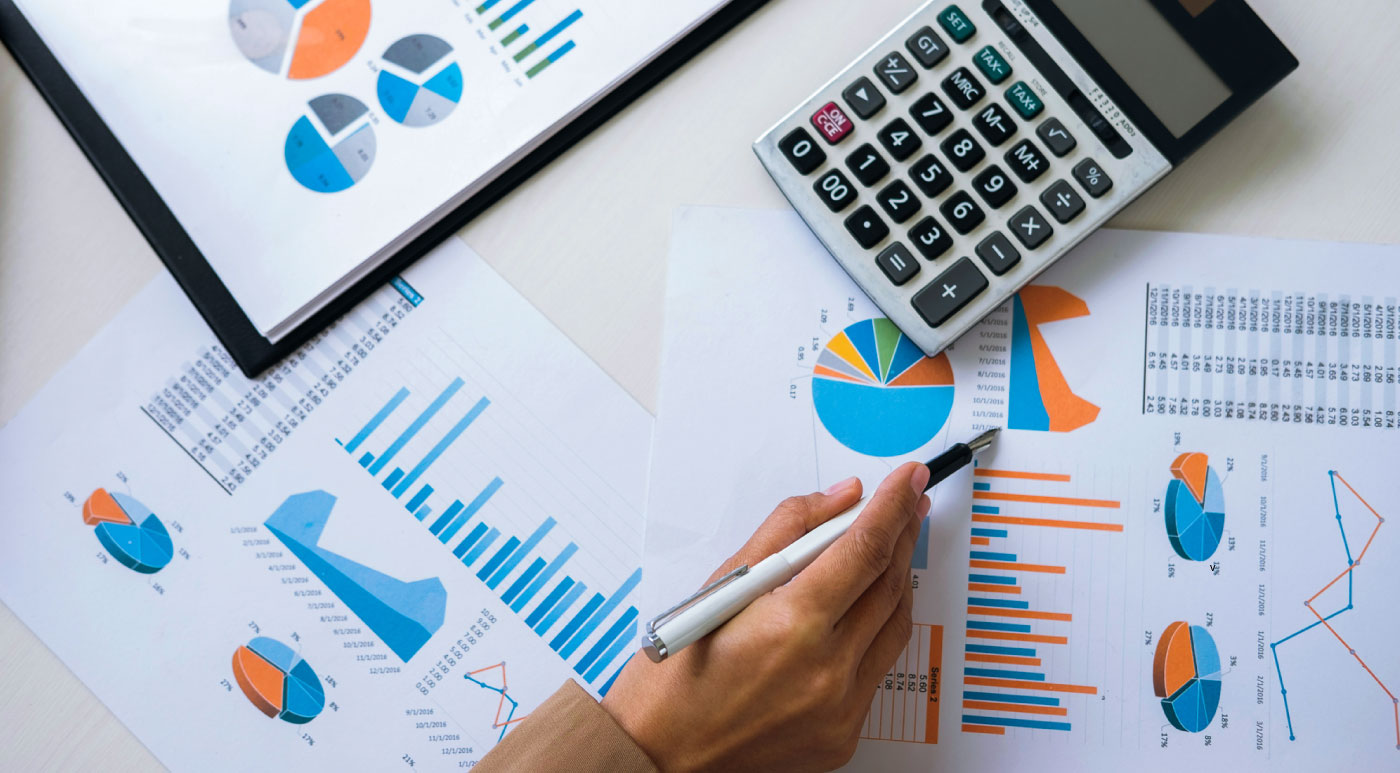 The University of the Cumberlands, located in Williamsburg, KY, was known as Cumberland College for almost 100 years, before adopting its current name in 2005. Cumberlands is a Baptist university with the mission of providing a broad-based liberal arts education informed by Christian morals. The University of the Cumberlands' MBA program requires students to complete 37 credit hours of coursework. Credits are divided between 21 hours of core courses and 16 hours of concentration courses. The core classes include Managerial Accounting, Organizational Behavior, Marketing Management, Managerial Finance, and Managerial Economics. Students also take a series of electives.
For the General MBA, students may complete any three elective core classes. If a student wishes to pursue a concentration, they will take five courses from a subset of elective options related to the concentration area. Students in the Accounting concentration choose five classes from a list of seven: Taxation of Business Entities, Advanced Accounting Information Systems, Advanced Governmental and Not-For-Profit Accounting, Advanced Accounting Theory, Tax Research and Practice, Advanced Assurance Services, and Special Projects in Accounting and Related Subjects. Students end the program by completing an Applied Learning Practicum, which is a 1-credit hour course. The practicum's main purpose is to help students apply their new skills practically in a professional business context. There are five other concentration area options as well, Health Care Administration, Marketing, Entrepreneurship, Strategic Management, and Project Management. Program applicants should have an undergraduate GPA of at least 2.5. All requirements for the MBA degree must be met within four years of enrolling in the program.
Applicants who do not have an undergraduate degree in business may be required to complete foundational business courses before beginning the MBA curriculum. Required prerequisites include Principles of Accounting, Economics, Finance, Management, and Marketing. To be registered full-time, a student must be enrolled in at least two classes per term (six credit hours). Students can transfer a maximum of six graduate credit hours into the program. In addition to the essential skills listed above, the program is designed to give students practice in applying ethical reasoning skills, formulating and applying problem-solving, effective communication in professional situations, the application of technology-based skills, and effective teamwork and leadership. Graduates of the program have gone on to assume a number of business roles, such as management analyst, facilities manager, construction manager, superintendent, or a C-suite executive. 
University of the Cumberlands MBA faculty members have a strong mix of professional and academic experience, giving them functional knowledge of the modern business world, and a firm grasp of the theoretical basis of business markets. One such faculty member is Dr. Jake Brock, who earned his Ph.D. in Business Administration from Cumberlands in 2019. He also holds an MBA and a Master of Arts in Christian Studies.
OTHER NOTABLE PROGRAMS
#11. Clarion University of Pennsylvania
Location: Clarion, PA
Degree: Master of Business Administration in Accounting
Net Price: $19,297
#12. Carnegie Mellon University
Location: Pittsburgh, PA
Degree: Master of Business Administration in Accounting
Net Price: $30,847
#13. National University
Location: La Jolla, CA
Degree: Master of Business Administration in Accounting
Net Price: Not Reported
#14. Saint Leo University
Location: St. Leo, FL
Degree: Master of Business Administration in Accounting
Net Price: $20,036
#15. Texas Woman's University
Location: Denton, TX
Degree: Master of Business Administration in Accounting
Net Price: $9,324
#16. Liberty University
Location: Lynchburg, VA
Degree: Master of Business Administration in Accounting
Net Price: $27,432
#17. Embry-Riddle Aeronautical University
Location: Daytona Beach, FL
Degree: Master of Business Administration in Accounting Methods
Net Price: $32,329
#18. Benedictine University
Location: Lisle, IL
Degree: Master of Business Administration in Accounting
Net Price: $25,508
#19. Jacksonville State University
Location: Jacksonville, AL
Degree: Master of Business Administration in Accounting
Net Price: $12,243
#20. Tennessee Technological University
Location: Cookeville, TN
Degree: Master of Business Administration in Accounting
Net Price: $16,891