Ready to find your ideal master's program?
www.mastersprogramsguide.com is an advertising-supported site. Featured or trusted partner programs and all school search, finder, or match results are for schools that compensate us. This compensation does not influence our school rankings, resource guides, or other editorially-independent information published on this site.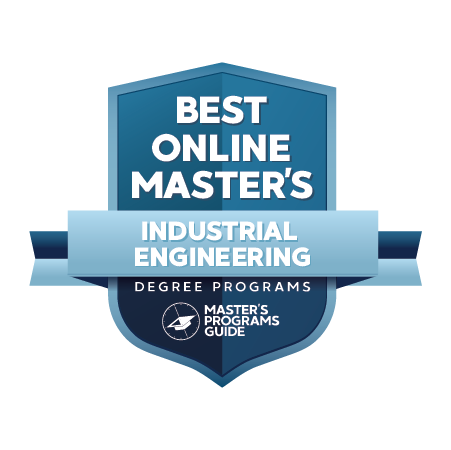 Determining the right degree for your future is no small subject. However, some of the best degrees for any aspiring student to pursue are those in the engineering sphere. Of those degrees, ones in industrial engineering are particularly excellent for their value in the modern workforce and employment versatility. A master's level degree in industrial engineering can come in two major types: a Master of Science or a more specific Master of Engineering.
Both types of degrees will allow you to obtain job positions in the industrial engineering field requiring that level of expertise. But the degrees are slightly different in terms of their curriculums and goals. As an example, most MS degrees in industrial engineering will require you to complete a thesis or at least a capstone project. In addition, the majority of MS degrees in industrial engineering will have a broader curriculum focusing on the major scientific foundational concepts related to industrial engineering as a science and economic sphere. Thus, MS degrees in industrial engineering are a great match for those who want to enter a research-oriented or administrative role in the industrial engineering workforce.
On the other hand, Master of Engineering degrees (also called MEIE degrees) are much more technically-focused in their curricula. These degrees will still cover the scientific concepts required to grasp industrial engineering on such a specialized scale, but they may incorporate more specific classes or courses related to modern industrial engineering problems, trends, or developments. These degrees are usually considered to be "terminal"; that is, they're intended for students who want to enter the workforce immediately after graduation. MS degrees are acceptable for students who want to pursue further graduate-level education, like a Ph.D.
Either type of industrial engineering degree can serve you well. They'll both rely heavily on engineering classes and courses but will dive deeper into manufacturing, efficiency, and productivity than regular engineering degrees. Of course, they're also more specialized than general engineering degrees. "Industrial" engineering refers specifically to engineering that focuses on manufacturing, warehousing, and distribution. It's an extremely valuable degree to hold for anyone who wants to enter businesses that rely on scale and lots of development.
In particular, students of master's level industrial engineering programs will learn qualitative and quantitative reasoning skills in order to successfully evaluate industrial and manufacturing systems. Students will be able to propose improvements to and maximize the efficiency of both industrial systems and the engineering methods by which production and progress are achieved.
Put another way, industrial engineering graduates know how to make the systems and manufacturing centers responsible for all economies of scale work well. They focus less on designed specific products or solutions and more about making many systems, comprising human and mechanical elements, work in tandem and with efficiency. It's both an abstract and a practical subject at the same time.
Common courses for industrial engineering degrees can include:
Studies of regression analyses, which teach students how independent and dependent variables interact with one another.
Product systems, which teaches future industrial engineers about how industry and manufacturing systems transform raw materials into goods or products.
Information systems engineering, which covers topics heavy in mathematics and data organization and understanding.
Computer science, as many industries are increasingly relying on digital information and planning to maximize their productivity.
Because the subject of these degrees is so broad, those with a master's degree in industrial engineering will find that they have a plethora of job opportunities after graduation. Almost every industry you can think of relies on engineering and industrial concepts to some degree. Only artistic fields will have little use for an industrial engineering specialist. 
See Also: 10 Best Master's in Industrial Engineering
Common Application and Admission Questions
Applying to any master's program in industrial engineering is no easy feat. You should note that all graduate-level programs have consistent requirements across subjects or schools. As an example, most master's programs will require high enough GPA scores from your previous schooling. The exact GPA needed to successfully be admitted to a program varies from school to school, but it's usually 2.5 or above with certain exceptions made depending on other factors.
You'll also need to take the GRE, especially for a degree as practical and technical as one for industrial engineering. The Graduate Record Examinations are a set of in-depth examinations that measure many aspects of your critical thinking and general intelligence, including your verbal, written, and quantitative reasoning. GRE tests for engineering graduate programs may also incorporate heavy math segments. Every master's program requires that accepted students have a minimum GRE score to meet thresholds pertaining to different segments of the test. Taking the GRE and doing well is critical, which is why it's fortunate that you can take it on a computer and repeat it up to five times within a single year. You can also take the GRE once every 21 days within that year. Be aware of the application deadlines for any schools you want to apply to so you can get your GRE finished ASAP.
In addition to high GPA scores and minimum GRE thresholds, master's applicants will often need to prove prior work experience, especially for competitive fields like engineering. In most cases, work experience within the engineering field or at least in an engineering-related context will be required; you can't use work experience as a food server for many industrial engineering programs. You should also be prepared to attach a professional resume to your application, including any other qualifications or internships you may have completed prior to application. All of this will help to make you stand out from the competitive graduate crowd. Remember, graduate school is filled with the best of the best. Anything you can do to appear unique is a good thing.
To that end, many master's programs require at least two letters of recommendation, and it's always a good idea to get a few more. These letters can be from peers but are more often from your superiors like faculty or direct job overseers. A boss or former teacher is a great example. These letters of recommendation should boast about your accomplishments and qualifications for the graduate program.
Finally, remember to take application deadlines seriously. Some universities have only a single deadline for their industrial engineering program each year, especially for online formats. Other schools may have multiple start dates throughout the year so you can be a little more relaxed about your application process. Even if this is the case, it's often better to have your entire application portfolio completed as soon as possible so you can make adjustments based on feedback from schools that don't accept you into the program.
What About Financial Aid & Scholarships?
Graduate school is as expensive as all the higher education which came before it. If you need financial assistance to pay for your master's degree in industrial engineering, there are multiple avenues you should pursue. The first of these is the FAFSA: the universal step for financial aid that all college students should investigate. The Federal Application for Student Aid is filled out at the beginning of each academic year and takes your economic circumstances into account when calculating your worthiness for certain federal grants and loans. Some of the best grants and loans for higher education can only be obtained through this pathway; they're valuable because many of them are subsidized by the federal government.
After the FAFSA, you should visit the financial aid page of every school you plan to apply to. Remember to investigate the page for the college or school that hosts the industrial engineering program rather than the general financial aid page for the entire university. While you might find a few financial aid gems on the latter pages, they're often swamped with applications from students in undergrad. Financial aid pages for specific schools or colleges are more effective for all graduate-level students because their scholarships or grants are tailored to those studying specific subjects and may be higher in financial value as a result.
For these pages, you can often find scholarships or loans for high-rising industrial engineering students who have the grades and work experience to prove their worth. Other universities have general, small financial aid packages for any industrial engineering students that qualify. These may not knock off a lot of your student debt, but every little bit helps.
Finally, you should consider teaching assistantships or internships. If you're bound to the online-only format and can't reach the physical location of your university, these may be less valuable. Still, online variants of both teaching assistantships and internships exist, though they are much rarer.
Either way, teaching assistantships are best understood as temporary work assistant assignments where you'll spend some of your week grading papers or doing other general work for one of your professors. In exchange, you'll often receive either a small stipend or have some of your tuition paid for. On rare occasions, you can secure both. Teaching assistantships do take up a decent amount of your time, however, so they are only good choices for those with excellent time management.
On the other hand, industrial engineering internships might be even more valuable. These, too, often come with tuition reduction built into the contract, although you won't get paid a salary. Still, you'll gain valuable work experience in the industrial engineering field and lower your overall student debt at the same time. In addition, work internships for industrial engineering companies can look great on your resume. Employment may be easier after you graduate as a result.
Both teaching assistantships and work internships are highly competitive and may require you to travel to complete their requirements. Apply early for the best chance of getting accepted.
How Much Can I Make With a Master's Degree in Industrial Engineering? 
The industrial engineering field is an excellent one if you're concerned about salary. On average, industrial engineers earn an annual salary of about $87,040. This translates to about $41.84 per hour. However, most industrial engineers have a bachelor's degree, as a master's degree in the subject is not required to become hired by most organizations. However, a master's degree is still worthwhile in this field because it proves your higher competence or specialization in the science of industrial engineering.
Put another way, the highest 10% of industrial engineers earn more than $132,340 per year. These industrial engineers hold higher positions in their companies even though they do similar jobs as industrial engineers with less experience. Those with master's degrees can more easily claim these jobs and get more value out of their education.
This trend is true for just about any industrial engineering job you can think of. Many engineering jobs are competitive by their very nature, both because of their salary and because those looking to staff them are dedicated individuals who survived engineering school. Therefore, like it's important to make your graduate school application as competitive as possible, it also doesn't hurt to make your resume as robust as you can. You have a better chance of securing a high paying industrial engineering position with a master's degree than you do a bachelor's degree.
At the moment, industrial engineering is expected to grow by about 8% over the next 10 years. This is faster than average compared to most occupations, partially because industrial engineers are not as specialized as engineers for a single subject or thing. This projected employment increase will demand about 23,800 new industrial engineers in the United States before 2028. There's lots of room to grow in this industry and plenty of opportunities for new industrial engineering graduates.
Along with being an "industrial engineer" as a base occupation, many other positions will become available to you once you have a master's in industrial engineering. Occupational health & safety specialists and technicians don't require nearly as much education but still earn a respectable salary of about $69,370 per year. Industrial engineering students with a little business experience or coursework under their belts may be able to transition to management analysts, taking on a more administrative and large-scale economic view of their industry; they'll earn about $83,610 per year.
But there are even higher-paying positions available, too. Industrial production managers, whose positions typically require five years of experience or more in the field, earn an average annual salary of $103,380. These positions are a great fit for those who enjoy managing others and taking charge. Even more lucrative is the architectural and engineering manager occupation. While this, too, doesn't require a master's degree specifically, it's a very competitive field due to its high salary of about $140,760 per year.
All in all, the future looks bright for all industrial engineers across occupations or specialties because of their salaries and job growth outlook.
Our Ranking Criteria 
We have a time-tested four-part formula designed for ranking the best colleges in the nation that we'd love to share with you. We prioritize four major factors: Earnings Potential, Affordability, Student Satisfaction, and Selectivity. Reliable research and well-harvested data are the main ingredients in our recipe for success. We don't make recommendations based on personal opinions, or financial incentives. Our revenue and content are completely separate, and sponsored schools have no impact on our rankings. The only way to make it onto one of our lists is to have an incredible academic program! 
What Are the Best Online Master's Programs in Industrial Engineering?
We know that you have educational goals that you're itching to pursue, but you may not know where to start. The editors of Master's Programs Guide utilize a unique ranking methodology based on the following three aspects:
40% Potential Salary After Graduation: Average mid-career salary of school alumni 
30% Institutional Accreditation: Regional and National Accreditation for the 2019-2020 school year 
30% Overall Degree Affordability: Average cost of undergraduate and graduate tuition per school
At Master's Programs Guide, we strive to do our best to guide you and your family toward a fruitful academic career. The pursuit of knowledge is a noble one, and we want to help you reach your goals. 
Check out our ranking of the best online master's programs in industrial engineering! 
Master of Engineering in Industrial Engineering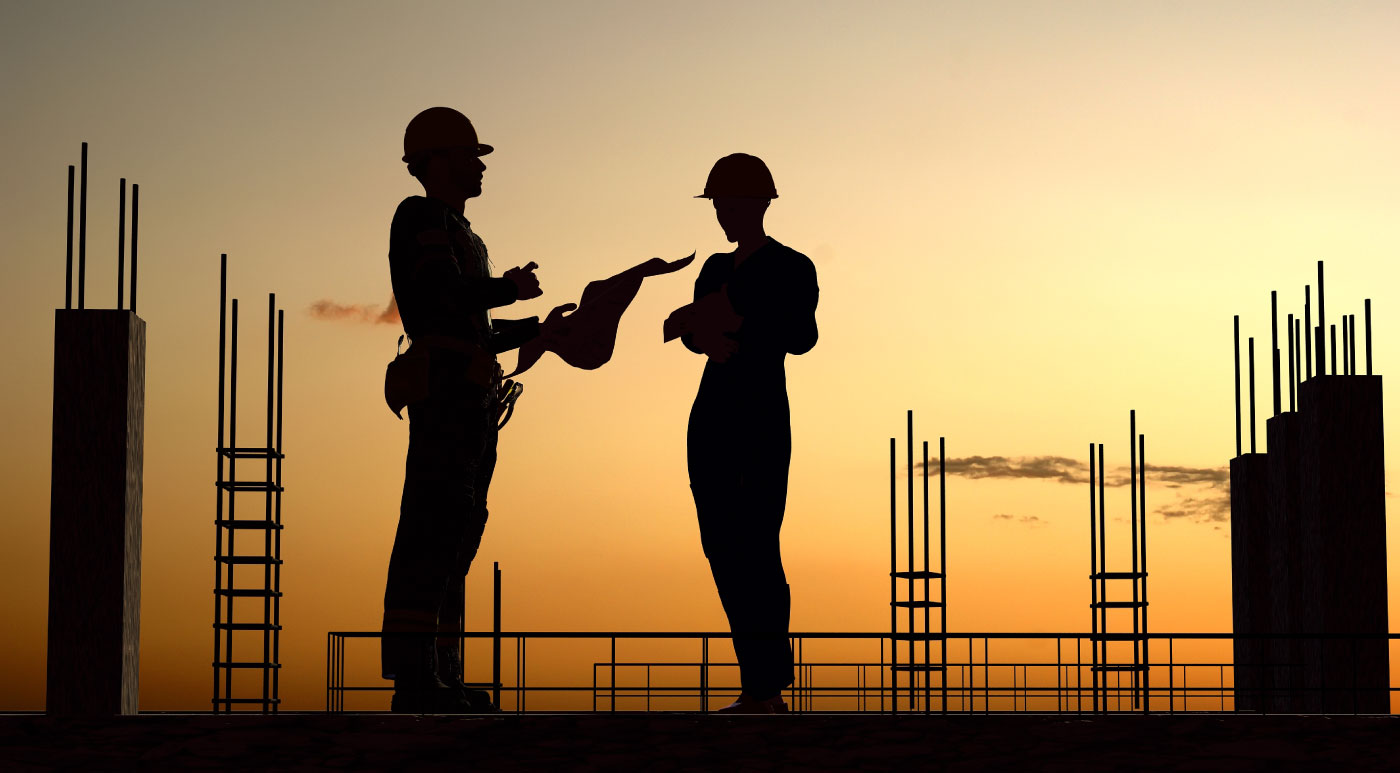 Texas A&M offers an MEIE degree online that is identical to its on-campus program. In this program, students will proceed through 30 credit hours spread across 10 courses and a practice-focused curriculum. It's not a thesis degree, as a Master of Engineering, so it's well-tailored to students more interested in the practical applications of industrial engineering then further education or research-based careers. In addition, the final exam for this degree may be waived if you qualify and can show enough prior work experience before graduation.
There are three application deadlines, relating to the school's spring, summer, and fall semesters respectively. This means you'll be able to jump in and out of the program as necessary if you need to work at the same time or juggle responsibilities. But be aware that you only have a few years to complete the entirety of the degree before you'll need to re-apply to the program.
Once you're accepted, you'll proceed through four main courses that cover the major aspects of industrial engineering as a subject, including engineering economy, quality engineering, logistics and inventory control, and human factors. The remaining three courses specific to industrial engineering are about various types of tools and models you use to facilitate better organizational efficiency and excellent industrial practices. Three courses after these main requirements are electives and are more up to your control.
In addition to these main advantages, students accepted into this program can also enjoy Texas A&M's online continuing education certificate options. These are excellent choices for those who need to continue working but want to progress their graduate-level studies at the same time without committing to a full-time program.
Regardless of which program you choose, Texas A&M offers a huge amount of student-friendly resources, including the software necessary for your courses at affordable pricing. You'll also be able to join the school's Industrial and Systems Engineering Cloud, which has many of the necessary software you'll need for course completion available for sharing. This is a great way to drive down the overall cost of your tuition.
Beyond the program's specific accolades, Texas A&M is arguably the flagship university of the entire state. It's well known both for its rigorous academic programs and its excellent student body and fantastic sports teams. It opened in 1876 and first specialized as an agricultural and mechanical school before diversifying in the following decades. Its main campus spans 5200 acres, making it one of the largest schools in the entire United States.
Companies in Texas and beyond are known to appear on campus at job fairs, and the school's academic and career advisory council is among the best in all academia. Texas A&M is also one of the six American public universities with a full-time volunteer Corps of Cadets. This is because it's a senior military college, making it a great school for both former and future veterans due to a host of military-friendly benefits and opportunities.
Master of Science in Industrial Engineering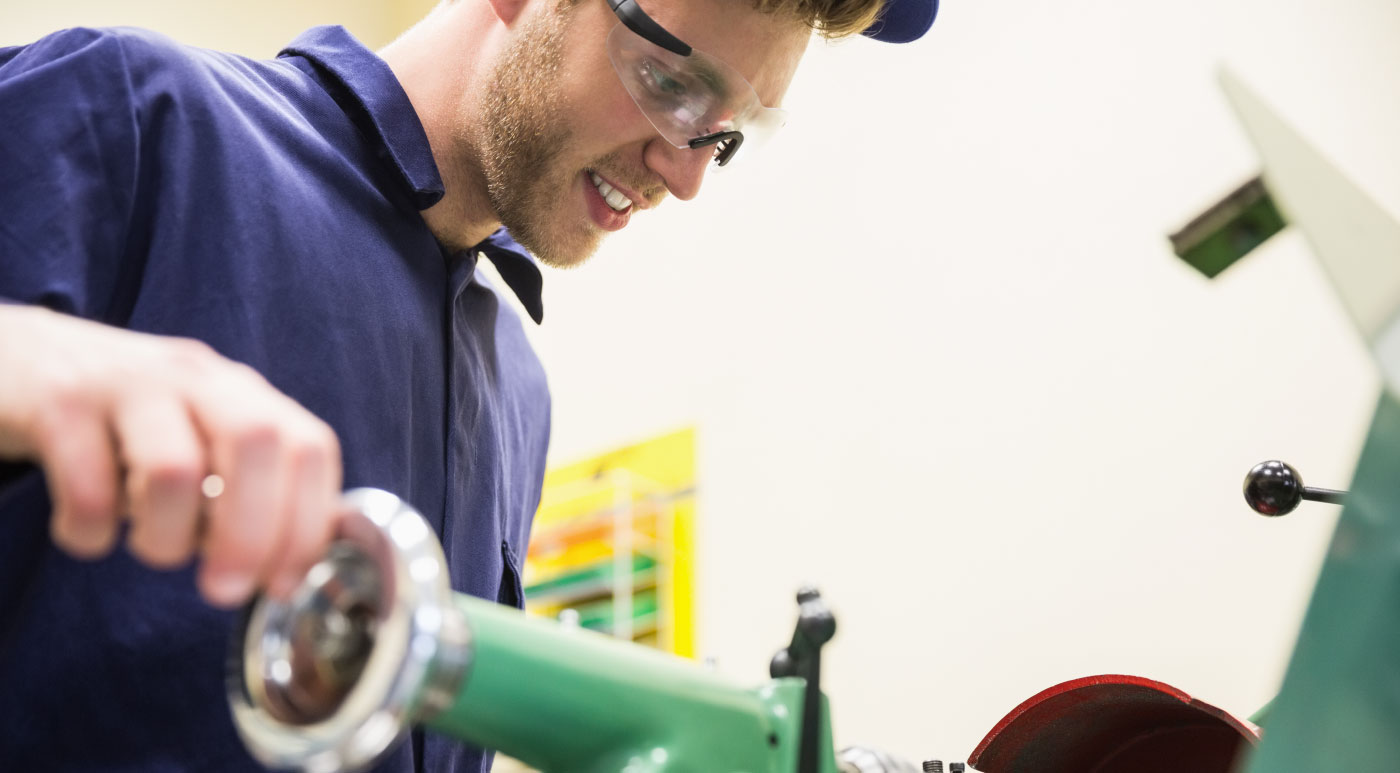 The Georgia Institute of Technology offers an MS in industrial engineering only once per year, with the program beginning on August 17. The main decision deadline is on June 1. The program serves as a graduate-level introduction to industrial engineering as a full-time field. As a Master of Science, its curriculum incorporates not only specific courses related to industrial engineering but also classes that focus on research and statistics as they relate to this industry.
In fact, the program's main emphasis is on modeling and analysis to find solutions to problems in supply chain systems, manufacturing, and warehousing. The result is a very versatile curriculum that can serve a majority of industrial engineering students and prepare them for a broad spread of employment opportunities. It's taught by faculty that are actively engaged in industrial engineering research, so you'll benefit from a selection of professors who have real-world experience with which to engage their students.
In addition, the program's focus on research and analysis is an excellent starting point to pursue a Ph.D. in industrial engineering or a related field. The program as a whole consists of 30 credit hours with most of its courses in supply chain systems, manufacturing, and warehousing, along with other methodological subjects like simulation, optimization, and probability. While most of the classes are not optional, nine credit hours are allotted for technical electives to let students concentrate their studies on particular industrial engineering areas like management, statistics, and operations research.
Despite being an MS degree, students don't need to complete a thesis or capstone project. It's a program entirely based on practical coursework, which will appeal to many online students. All in all, this program's academic excellence is indisputable. U.S. News and World Report ranks it as their No. 1 graduate program from their selection of top colleges. Perhaps because of this, the application process is extremely competitive. The vast majority of accepted applicants have strong backgrounds in industrial engineering or a related field already, as well as a qualifying degree. To make things even trickier, there's a real lack of financial assistance for master's students at the university; most of the funding is dedicated to Ph.D. students at Georgia Tech.
Still, this degree option will be an excellent choice for many. The online format offered by Georgia Tech is extremely flexible, featuring the same curriculum that students on the campus would receive but with asynchronous learning and customizable scheduling. Those who need to work or juggle many responsibilities may find it easier to maintain good grades compared to more structured online programs.
Georgia Tech has a lot to offer. It was founded in 1885 and originally began with only a single degree in mechanical engineering. These days, the school is one of the largest technical and research universities in the state of Georgia. Many of its programs are recognized on a national scale and it has a vibrant and diverse student body and alumni network. 
Master of Industrial Engineering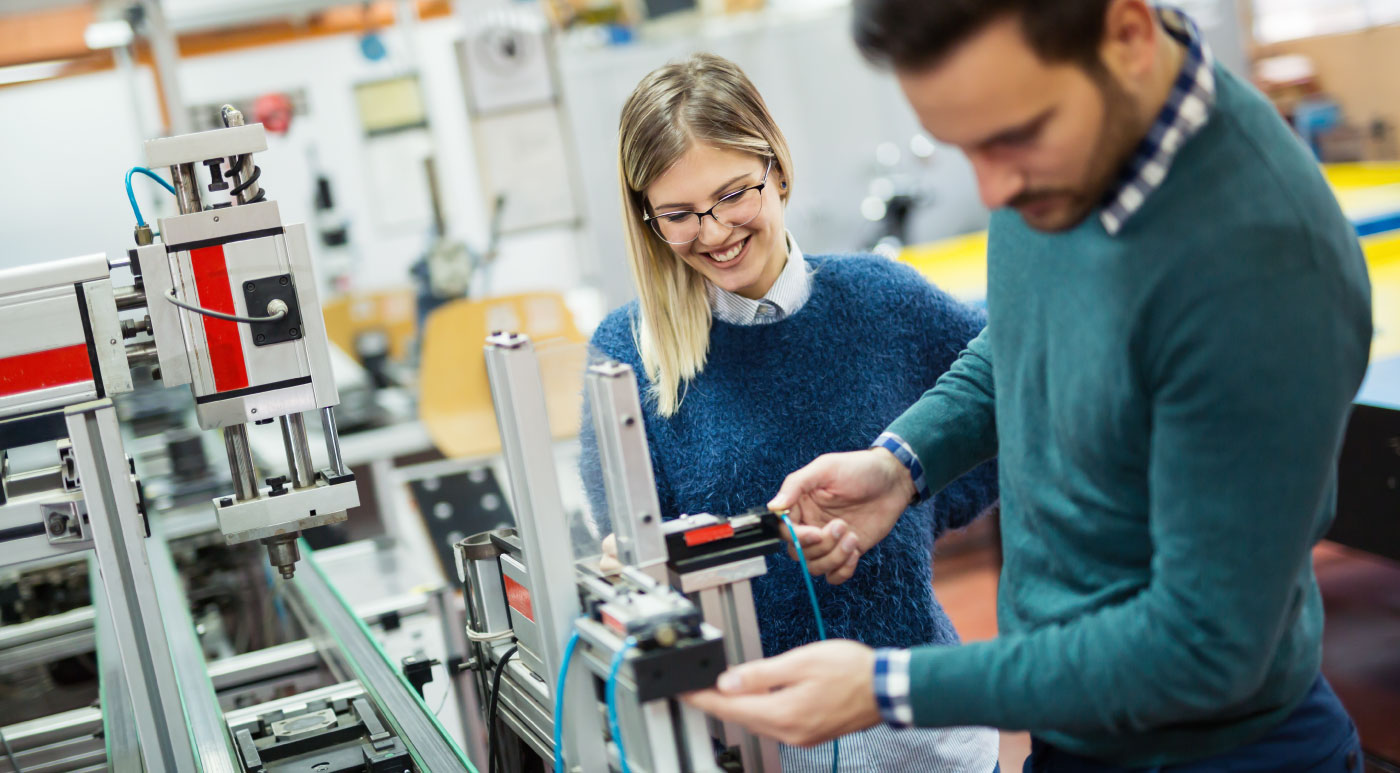 Texas Tech University isn't as well-known as Texas A&M, but its MSIE program is among the best in the nation. It consists of 36 credit hours of study and immediately connects all accepted students with a graduate advisor that works with their personality and career goals. Under the guidance of that advisor, all students design their own individualized academic programs, within the online format. As a result, online students at Texas Tech have greater control over their graduate studies than with many other online industrial engineering programs.
At a base level, students will have two options with which to frame the rest of their studies: a 30-hour thesis option which adds an additional six credit hours of research for the thesis or a 30-hour non-thesis option which does not require an additional six credit hours of study. However, the non-thesis option requires that students complete at least five elective courses with three of those courses coming from the industrial engineering subject. Thus, the latter of the two options is a great pick for those wanting to enter the industrial engineering field immediately after graduation and who are certain that they do not want to continue their graduate education after this degree. Both options allow the student to incorporate a minor in an area of their choosing outside industrial engineering.
Regardless of path picked, all students will be able to choose courses that result in one of five specialty areas: engineering management, ergonomics and human factors engineering, manufacturing and quality assurance, operations research, and statistics and quality assurance. Any of these specialties will be valuable in the industrial engineering field, so it's really a matter of taste or personal interest which one will be right for you. 
Online students will be able to take advantage of Texas Tech's online library for a majority of their book and study material needs, and they'll find that all courses follow the exact same schedule as the on-campus program. Note that this does not mean that online students need to attend virtual classrooms. Instead, the majority of online classes for both industrial engineering and other programs are asynchronous and can be pursued at a time and place suitable for you. 
Aside from the quality of the online program, students will appreciate all that Texas Tech has to offer. It was established in 1923 under the name Texas Technological College. Since that time, Texas Tech has grown into a sprawling campus modeled after the Spanish Renaissance, making it particularly noteworthy for it's aesthetic and cultural value. The extraordinarily beautiful campus is also home to a public art collection that many say is among the 10 best in the country. The school features a diverse student body that hails from more than 100 countries and a dense alumni network. Many of its intercollegiate sports teams do especially well. All in all, it's a multifaceted school that can serve a variety of graduate school needs and desires.
Master of Industrial Engineering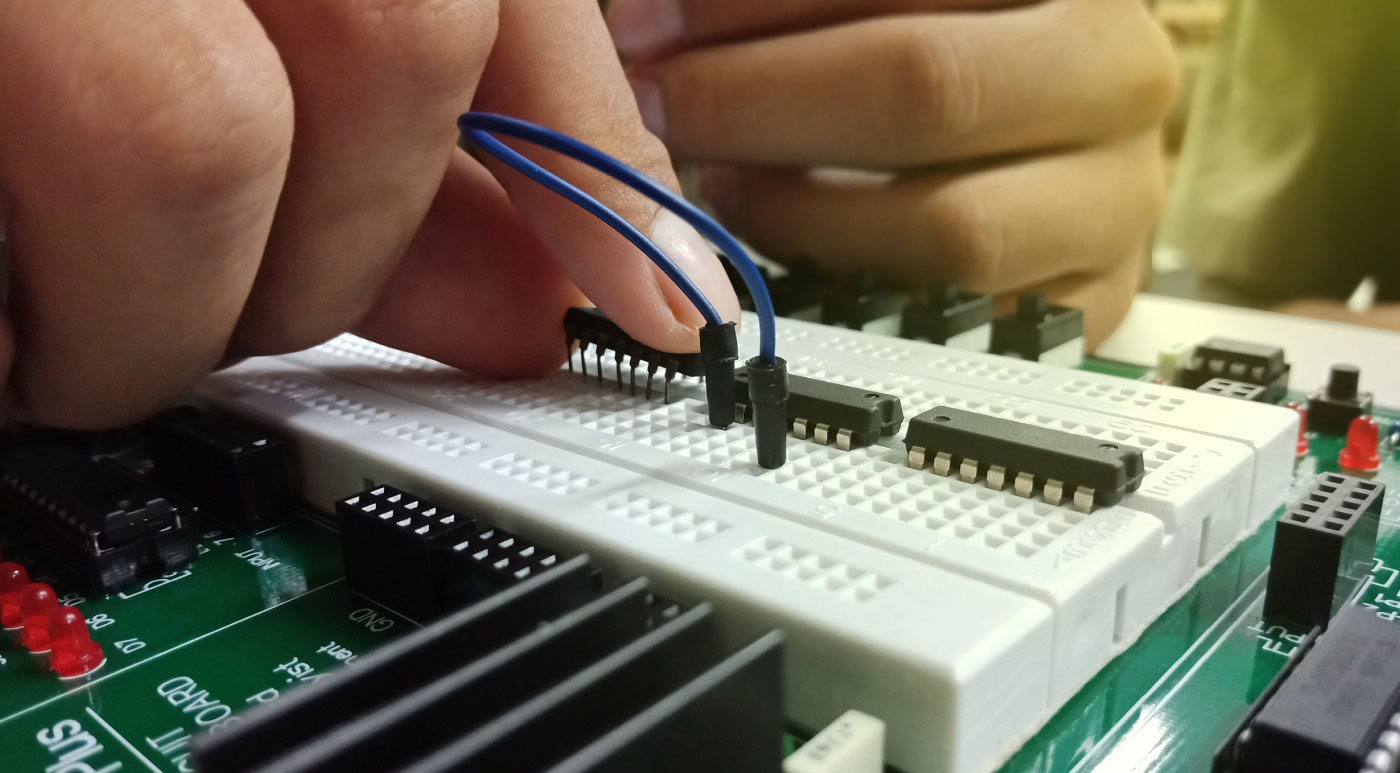 North Carolina State University is well known for its online programs, so it's no surprise that its Master of Industrial Engineering has made our list. One noteworthy fact right off the bat is that this is a flat Master of Industrial Engineering, forgoing the "Science" or "Engineering" labels that most other degrees incorporate to denote their specialty or curriculum focus. However, it definitely turns toward the engineering side of things rather than the science or research emphases once you get into the details of its curriculum.
It's intended as a terminal degree for part-time, co-op, military, or self-supported students that want to prepare for a career in the industries or government immediately upon graduation. As a result, no thesis or final oral examination is required for graduation, although students have the opportunity to pursue a project for an additional six credit hours. This can bolster your GPA or keep your options open for different career goals or employment positions. Ultimately, most will pursue the typical degree pathway that consists of 33 credit hours entirely of coursework.
This degree program is extremely competitive and requires a relatively high GPA minimum of at least 3.0. An additional three letters of recommendation are required for an applicant to even be considered for the program. One advantage that many students will appreciate is the presence of four application deadlines: one each for fall and spring and two for the summer semesters. The summer semesters are concentrated and allow students to catch up on coursework or graduate earlier if they use the additional time to focus on their studies.
Once accepted, students will follow a designated course pathway that doesn't allow much deviation. While the program does not allow you to denote a minor, it does allow you to focus on a specialization or concentration from another department. This will show up on your degree once you graduate and enable you to showcase your expertise in multiple fields for specific career ambitions. The aforementioned project is another way to signal your interests to potential employers and anyone who views your degree. In addition to the main courses, students must select an additional class for a breadth requirement that focuses on computer science, mathematics, or statistics. This reflects the program's overall focus on practical knowledge and on teaching you how to apply industrial engineering knowledge to real-world scenarios. 
If you do get accepted, you'll benefit from all that NC State has to offer. Though it was originally founded in 1887 as a land-grant college, it has grown and doubled down on its strengths in agriculture, engineering, statistics, and life sciences. As such, it has an excellent staff of faculty engaged in research and a diverse student body. The campus is beautiful, but even online students will be able to take advantage of the online library, which is known for its extensiveness and quality selection. A broad spread of student groups and organizations are available to join, many of which may afford networking opportunities before or after graduation. The alumni network of NC State is also well-known for its inclusiveness and value.
#5. Iowa State University
Master of Engineering in Industrial Engineering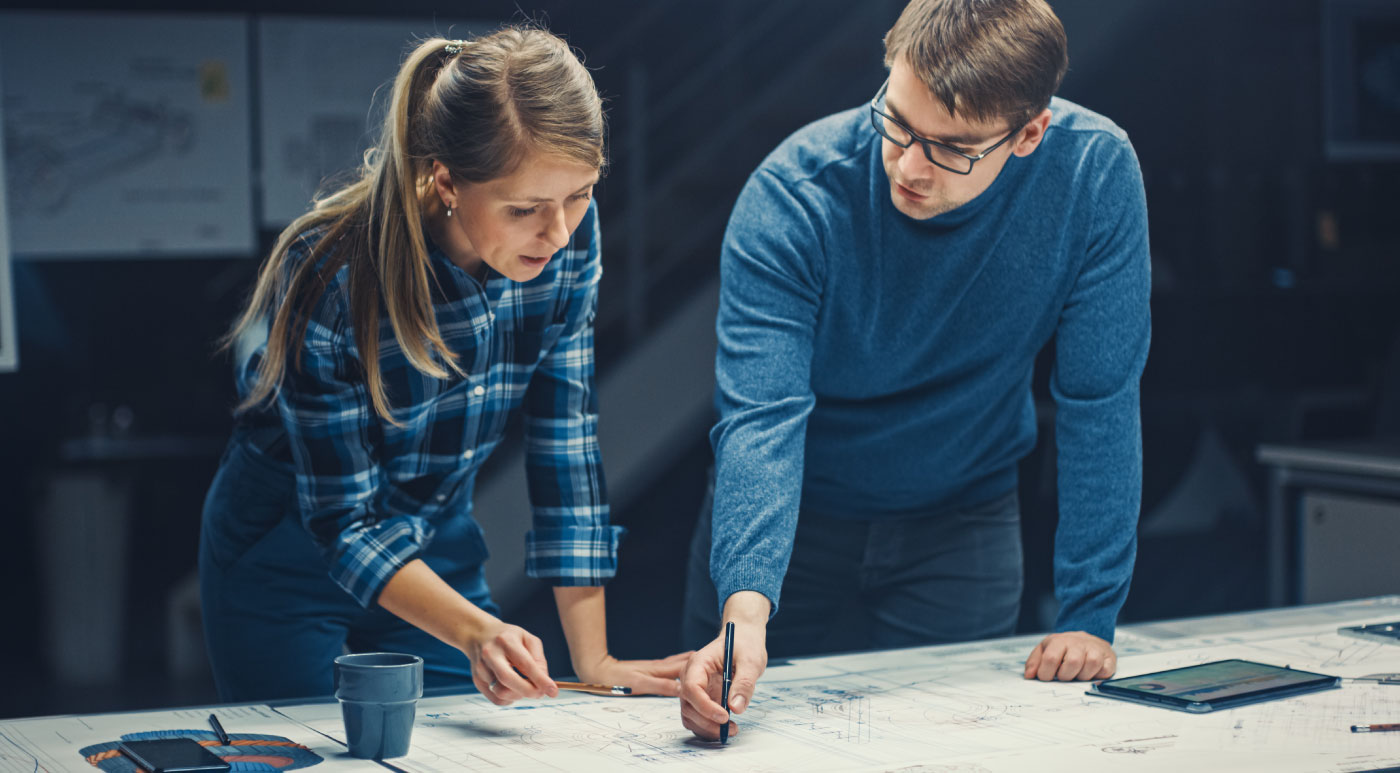 Iowa State University offers an MEIE degree, which demonstrates its emphasis on practical topics and applying industrial engineering knowledge to real-world problems and solutions. It's a terminal degree option and offers advanced training with a curriculum that emphasizes engineering management, the manufacturing process, human factors, operations research, and enterprise computing. This last focus is noteworthy because it's a modern approach to industrial engineering problems and one that will serve future students well as they enter organizations that rely heavily on interconnected digital tools.
This MEIE degree consists of 30 credit hours of coursework and does not require a thesis or a capstone project for graduation. Unlike many master's programs, this program requires that you maintain registration continually throughout your studies. This means you won't be able to stop and start or take breaks between classes. You'll need to at least be taking a single class until you graduate once you are accepted. Iowa State also has a stricter entrance requirement than many other universities: all applicants must have a Bachelor of Science in industrial engineering or its equivalent from another university or technical school. Related degrees are not enough to ensure admission.
The online format that ISU relies upon is modern and agile. The 24/7 web portal has everything students need to access lectures and assignments, as well as online discussions, anytime they please. All learning is delivered asynchronously, although exams are administered at your location using special proctors. These instances are the only times you'll need to adjust your schedule to complete your graduate education. All the lectures are recorded and can be viewed at your convenience. 
Once accepted, you'll find a curriculum organized into three broad themes or sections: human factors, operations research, and manufacturing and operations. You'll be able to choose an additional four graduate-level courses in industrial engineering, plus a few courses outside the subject, to result in a well-rounded education with some slight specialization.
ISU is one of the best schools in the state of Iowa, and the largest university by far. Its engineering programs are universally ranked highly by U.S. News and World Report. A huge amount of research activity occurs within its hallowed halls, and it has been a coed university from its founding in 1858: one of the few in the country to allow male and female attendants at the beginning. The campus today has grown from its humble beginnings to encompass 160 buildings, as well as the historic Marston Water Tower. Several gardens and art museums are present, with a few of these set up as virtual tours for online students.
Online and on-campus students will both benefit from the over 800 student organizations within the university and an active Greek community. The Iowa State alumni body is spread across the world and offers many opportunities for mentorship and employment networking upon graduation.
Master of Engineering in Industrial Engineering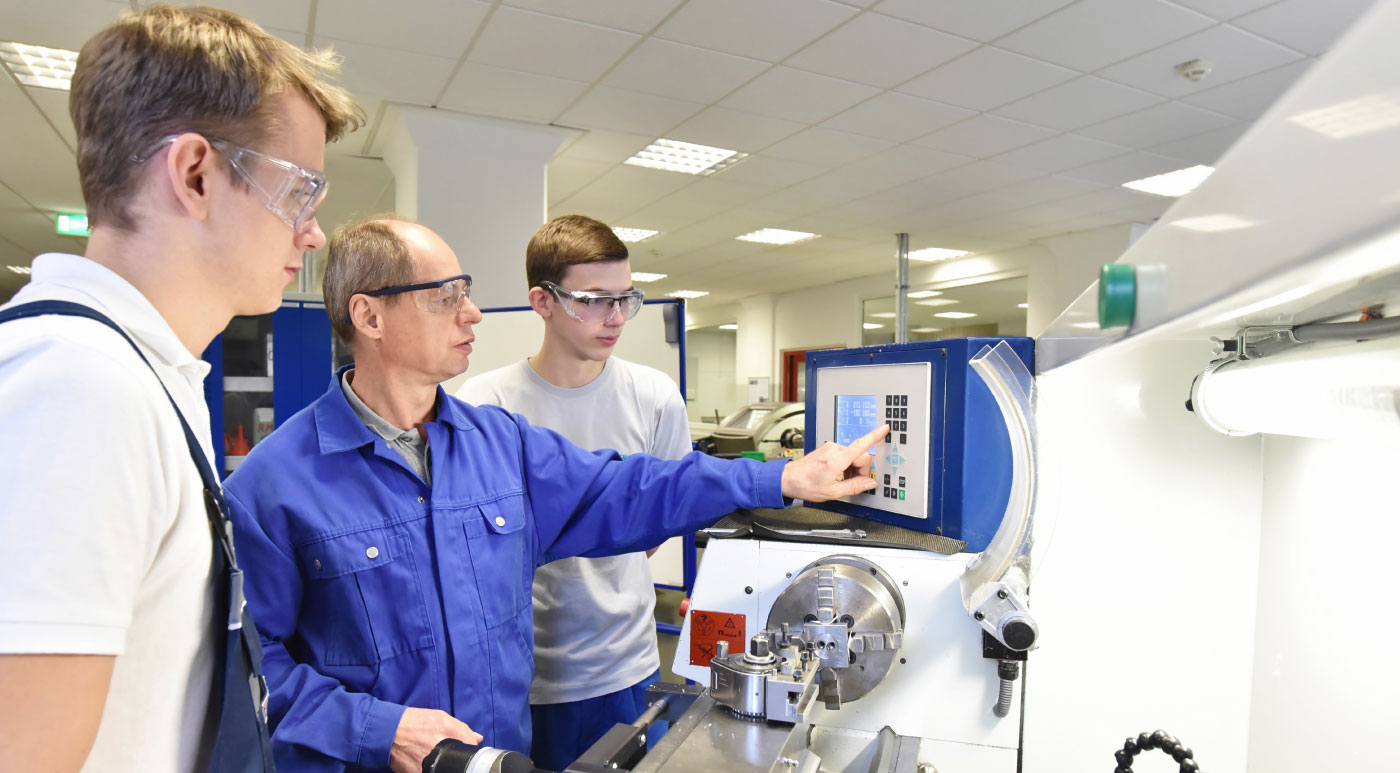 Clemson University provides a flexible MEIE program designed specifically for currently working professionals in the industrial engineering field. As a result, it marries perfectly with the online format that is gaining traction in universities across the country. As a degree, this program focuses on supply chain logistics: a major part of many industrial engineering positions. In fact, it prepares students accepted into the program to bolster supply chain logistics and efficiency in distribution, banking, manufacturing, healthcare, and tourism. Although it was only created in 2008, Clemson's program has already received accolades.
For admissions, Clemson demands qualifications at the level you'd expect for most degrees of this type. All applicants must have three years of relevant industry experience after earning an undergraduate bachelor's degree. However, the bachelor's degree can be in any field; it need not be in engineering or a similar subject. An additional letter of recommendation and a decent college-level mathematical background are also required.
Once accepted, students can jump into the asynchronous curriculum that uses web-based technologies to their fullest extent. All lectures can be downloaded to your computer or tablet for convenient viewing and all courses are self-paced and entirely accessible from the web. The curriculum is comprised of 10 three-credit-hour courses, five of which are focused on core industrial engineering knowledge, and five of which are focused on applying that knowledge to supply chain logistics. An additional capstone project is required to complete the online degree: it's worth three credits.
All students are provided with a plethora of materials to complete these courses, many of which are more advanced than other online programs from other universities. A series of assessment tools are available to help you determine your strengths and weaknesses within the industrial engineering program. You'll also be able to web conference with your professors frequently or infrequently depending on your preference. You can use this tool to improve your understanding of a lecture or get extra tutoring for subjects you don't quite grasp. Clemson also has a huge collection of Cloud-stored tools and academic resources, including many of the books and software you'll need to complete your industrial engineering education. A collection of group collaboration tools rounds out the online toolkit.
As a university in general, Clemson is also well worth your time. U.S. News and World Report ranks it as No. 24 among all national public universities and it hosts a lot of research activity each year. It has a low student to faculty ratio of 18:1, meaning that each professor will be able to attend to individual students more easily and those who need more help won't be lost in the crowd. While online students may not be able to take advantage of the expansive and beautiful campus, they will appreciate the active Greek life and hundreds of student organizations.
Master of Science in Industrial Engineering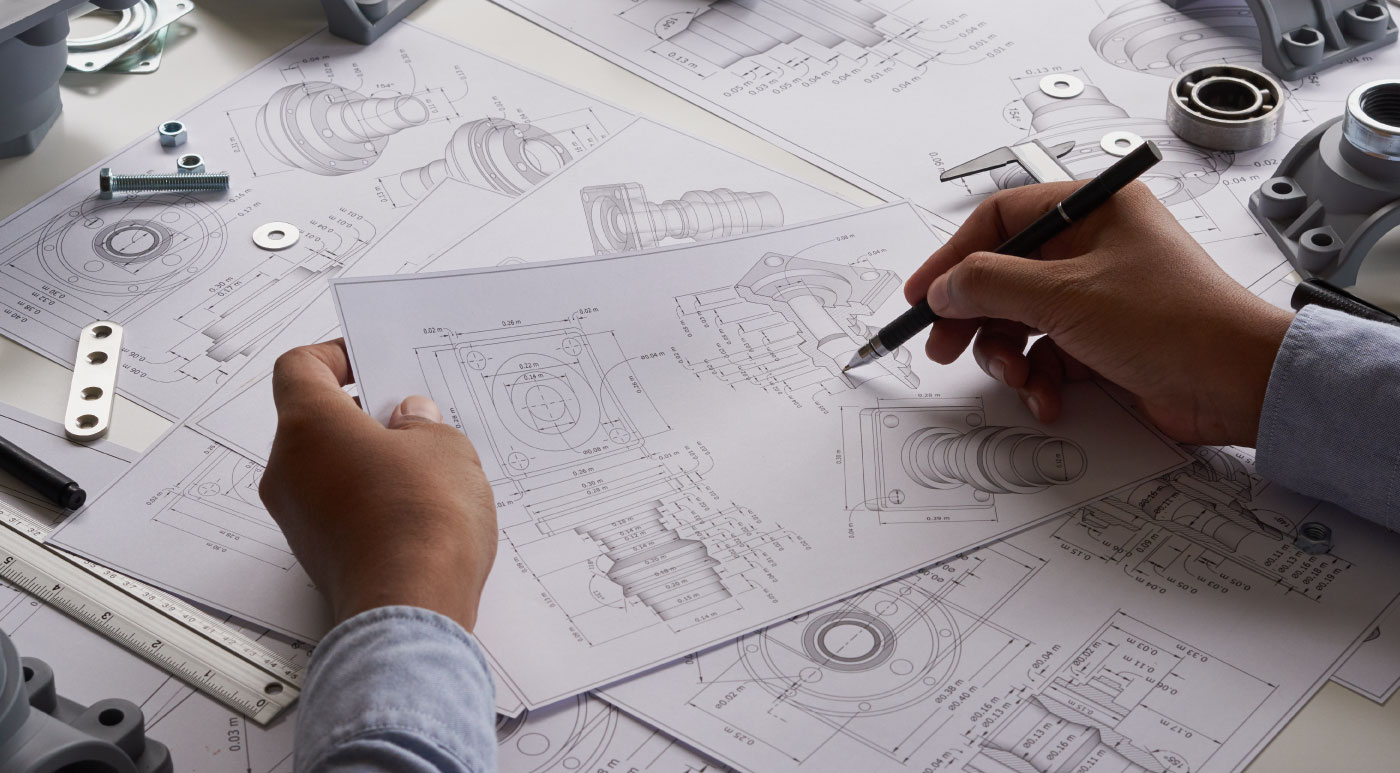 The University of Illinois at Urbana-Champaign has one of the broadest and most recognized online graduate degree catalogs available. Their MS in industrial engineering program is offered as a non-thesis option with identical requirements for online students and on-campus students. The program consists of 32 hours of coursework plus four hours of independent study for a 36-credit hour total. The independent study requirement may be more difficult for some online students, but it will pay dividends in terms of resume-boosting and networking opportunities to assist you with employment after graduation.
The main curriculum option consists of a minimum of eight core industrial engineering courses plus a series of electives related to the main subject. The independent study hours must be approved by your instructor before you can participate in a study plan. This may take the form of a work internship for a company with industrial engineering work or it may be advanced research accompanied by written papers detailing your findings and/or observations.
You can also start an independent study project at your current place of employment. There's an approved pathway to register your project or work for credit, which will be overseen by your advisor and instructor. Most faculty, however, are relatively generous with what counts as independent work-study. So long as it is tangentially related to industrial engineering, it's likely that you'll be able to count it for course credit.
In addition, UIUC's MS in industrial engineering program has an optional advanced analytics concentration. This concentration replaces 12 credit hours of your coursework, although the four hours of required independent study are still present. This concentration provides students with extra education in the advanced analytics subject. It's a great choice for those who want to focus on the statistical and data-driven aspects of industrial engineering and may be of value for students who want to pursue more education in the future.
Regardless, students at UIUC are given tremendous freedom in regard to their exact curriculum outline and the elective courses they take. The graduation requirements for this program are extremely flexible compared to other degrees. Many of the courses also do not require specific advisor approval so long as they are within your research area. However, be advised that this program must be completed within five years of beginning. It's a good option for those who know they'll have consistent time to spend on their studies even while working or juggling responsibilities.
One final interesting note about the Graduate College of UIUC is the annual review that all students must undertake. You'll have to submit a self-evaluation early in the spring term, which will then be compared with an evaluation from your advisor. This is a great way to learn whether you're keeping pace with the program as you should be or if you need to change things and adjust.
UIUC is an excellent school even without all the interesting aspects of this program. It's the flagship university of Illinois and has become one of the top research universities in the country since its founding in 1867. Most interestingly, UIUC is the location of the National Center for Supercomputing Applications (NCSA); here, you'll find the fastest supercomputer on a university campus anywhere in the world.
Master of Science in Industrial Engineering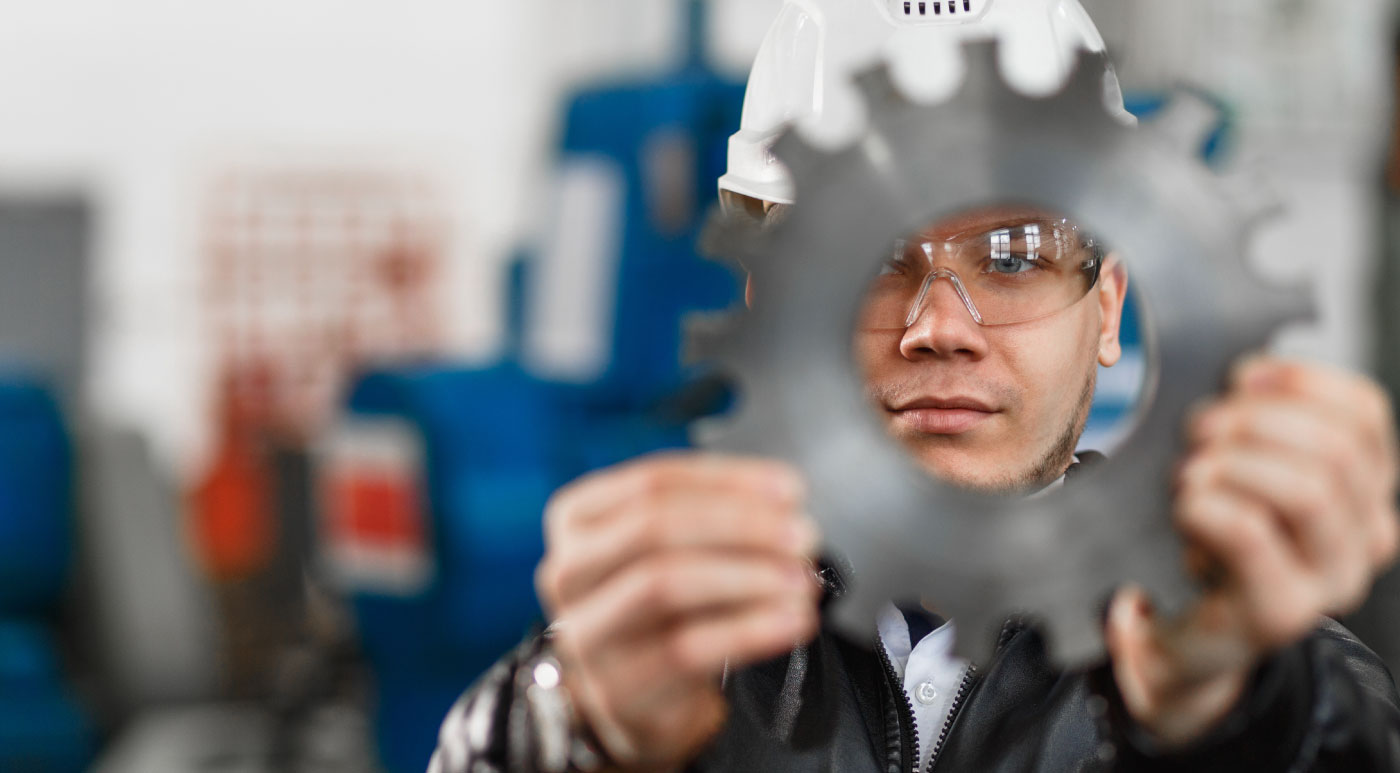 The University of Central Florida provides a very affordable and accessible online program for industrial engineering. It consists of 30 credit hours and emphasizes both practical applications of industrial engineering knowledge and research pathways for those interested in further education. In fact, it's one of the more flexible graduate degrees in the field in terms of its curriculum makeup and focus. There are six focus areas students can choose from: human systems engineering and ergonomics, interactive simulation and training systems, operations research, simulation modeling and analysis, quality systems engineering, and systems engineering.
Each pathway will have students complete a shared core curriculum of several industrial engineering classes. The rest of the curriculum will be comprised of electives related to industrial engineering and more specific courses focusing on the concentration. This makes the UCF degree one of the few that students with a very focused interest in a specific niche for industrial engineering will find appealing. It's a great degree if you have a particular position or job in mind that you wish to pursue after graduation.
There are thesis and non-thesis options as well. The thesis option will require a few extra hours of coursework on your part but will prepare you for doctoral-level studies in the field. It does require an oral defense, even across the internet. The non-thesis option doesn't require additional credit hours and doesn't include a capstone project, so it's better for busier students that need to handle a busy personal or work life in addition to their graduate studies.
Either way, you'll benefit from this online program, rated as one of the most innovative by U.S. News and World Report. All of the faculty who teach this program are experts in their field and teach asynchronously without requiring you to attend virtual lectures. Thus, you'll be able to complete your assignments at a pace that works best for your life. UCF is also dedicated to making the graduate admissions process easy and affordable for most. All students will be assigned a "success coach" who can work with you to shore up your application and provide support for all steps of the process. Additionally, UCF has a detailed financial assistance page, with school and program-specific assistance opportunities available. All students regardless of major should check these avenues out.
UCF's student focus is perhaps because it has more students enrolled on campus than any other university. While this doesn't directly affect online students, it has shaped the university as it has evolved since its founding in 1963. It originally opened to provide support for the US space program at the nearby Kennedy Space Center. Since then, its emphasis on engineering programs has only grown more refined. The students at UCF are diverse and participate in over 400 registered student organizations and multiple centers for student activism.
Unfortunately for online students, most won't be able to take advantage of the fact that UCF is also ranked as the 9th best party school in the country by Playboy. 
Master in Industrial Engineering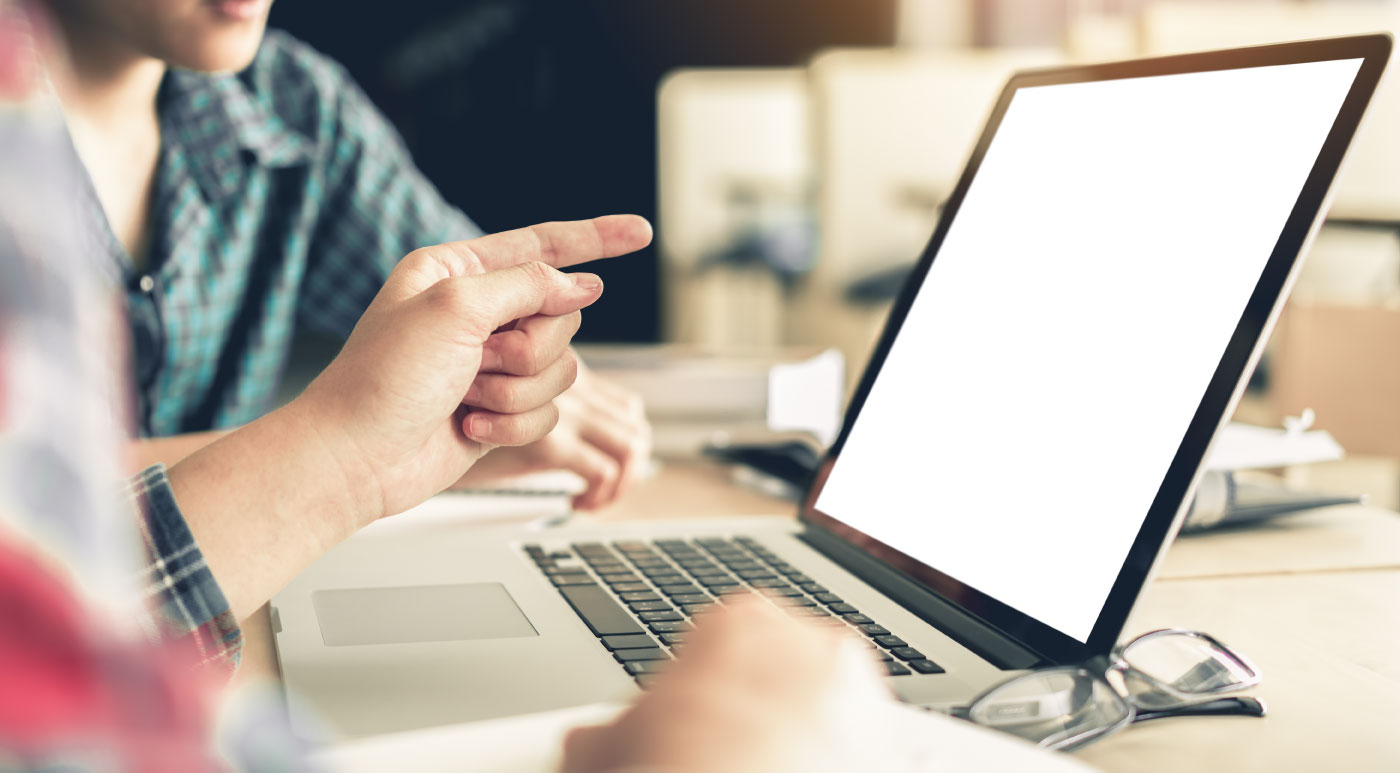 Oregon State University's online offering is another unique program that ignores the traditional labeling as either a Master of Science or Engineering. Instead, it's a program that focuses on engineering management, acting similar to an MBA for those in the industrial engineering field. It's specifically designed to help individuals learn more about organizational leadership, technical management, and project leadership within this sphere. Any industrial engineers who want to manage people more than they want to get into the nitty-gritty of supply chain logistics will want to consider this program.
It's curriculum combines specialized industrial engineering knowledge with business, financial, and management courses to transform you into an effective leader. It's a 45-credit program that can be completed in about two years so long as you take one to two courses every term. You can also take more courses each term and potentially graduate in as early as a year and a half: a perfect option for those who want to complete their graduate education as fast as possible and have money to spare.
All will have to proceed through 12 courses, eight of which are electives, though not in the traditional sense. All of these "electives" relate to industrial engineering and management, with only four courses focused on management and analysis specifically. The program is taught by faculty currently engaged in the industrial engineering field. There are also four start terms every year, so you don't need to worry about a single application deadline ruling over your schedule for the next several months. Admissions-wise, Oregon State has requirements about as competitive as you'd expect, with the most rigid requirement being a bachelor's degree in a STEM field. 
Once accepted, you'll find that every class is offered asynchronously without the need to attend virtual lectures or speak to your professors in person. But you'll have the opportunity to conference with your professors one-on-one and complete your coursework at a time that suits your busy schedule. Its flexible assignment format is designed with working professionals in mind; many of the classes actual work assignments are meant to be completed over week-long periods to enable you to designate specific days or nights as "school time".
OSU is a public flagship university in Oregon and is the largest higher education institution in the state. The main campus is 420 acres across, but OSU's "ecampus" is just as broad, with over 40 degrees and certificate programs in 90 subject areas. OSU's online excellence and academic rigor were recognized by U.S. News and World Report, ranked No. 5 for online programs in the United States. Student life is very vibrant and diverse, and OSU has a large and supportive LGBTQ population. The Pride Center is well-known across the state and beyond.
Master of Science in Industrial Engineering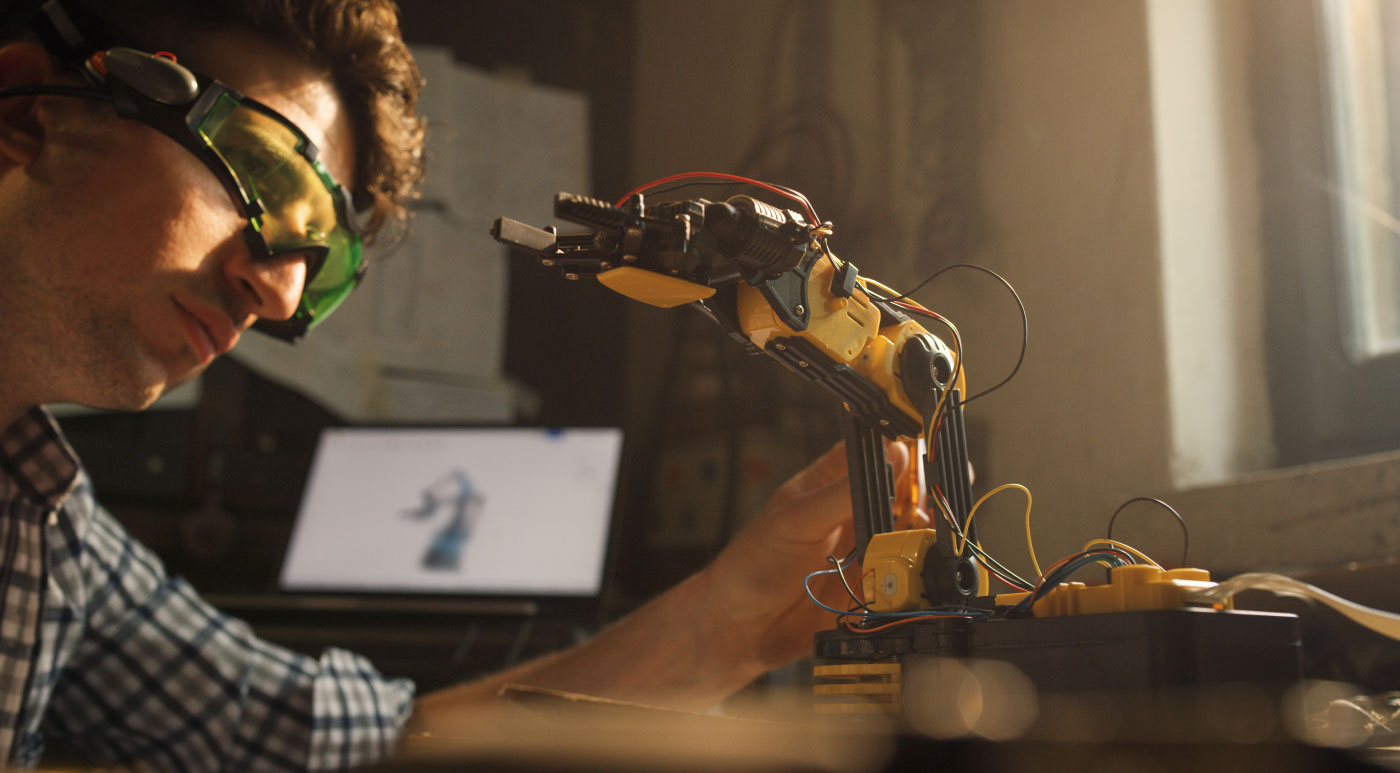 New York University offers an MS in industrial engineering that merges engineering and business aspects of this field with courses emphasizing research and analysis. It's a very interdisciplinary degree that combines theory and practical application of learned knowledge to make you an expert on lean manufacturing and designing for manufacturability. Any organization looking for an industrial engineer who can cut costs or save money will love a graduate from this school.
Courses offerings are broad. Many of them discuss analytic modeling, system simulation, project planning, facility design, and even management and control. You'll be able to both work as an underling or as an administrator with the skills gained from this diverse curriculum. The faculty who teach all of these classes are highly regarded experts in the industry with real-world experience. Ultimately, the rigor and value of this program can't be understated. U.S. News and World Report agree, ranking NYU's program as No. 13 for the best online graduate engineering programs. 
NYU also provides access to several effective career resources, such as the Wasserman Career Center. This center is an excellent tool for finding employment opportunities before or after graduation, and it's connected to the NYU CareerNet. The CareerNet is a collection of work fares and job opportunities to help graduates find employment and fine-tune their skills by collaborating with others and spreading coaching tips. You'll even be able to find workshops and schedule coaching appointments using these resources. In addition, NYU boasts a considerable network of alumni, many of whom are employed with top companies who employ industrial engineers like Rubicon Technology and Ernst and Young. Several alumni have even become Nobel Prize winners and heads of state.
But that's not all. NYU has a rare "Mentorship Program" in which older more experienced graduate students can partner up with newcomers and assist them as they both proceed through their studies. This one-on-one dynamic is something that even online students can take advantage of, as all collaboration and assistance can be delivered across the internet.
Entrance into NYU is a competitive subject but getting into the industrial engineering program isn't as limited in terms of requirements as you might expect. They do require that you hold a bachelor's degree, but it can be in any subject. You also don't need specific courses to be completed before applying, although an appropriate understanding of economics, engineering, and probability and statistics will be required to complete the coursework throughout the program. There are multiple start dates spread throughout the year.
If you get accepted by NYU, you'll join a university that has a long and rich history beginning in 1831. The school is spread across multiple campuses and boasts over 450 student organizations and clubs. Even online students can partake in some of the many traditions that have persisted since the university's founding. An active Greek life also awaits any of those who make it into NYU.
Other Notable Programs
#11. Louisiana Tech University
Location: Ruston, Louisiana
Degree: MS in Engineering, Industrial Engineering Concentration
Tuition Cost: $16,334
#12. Auburn University
Location: Auburn, Alabama
Degree: Master of Industrial and Systems Engineering
Tuition Cost: $30,542
#13. University of Arizona
Location: Tucson, Arizona
Degree: Master of Science in Industrial Engineering
Tuition Cost: $33,393
#14. University of Southern California
Location: Los Angeles, California
Degree: Master of Science in Industrial and Systems Engineering
Net Price: $36,161
#15. Texas A&M University, Kingsville
Location: Kingsville, Texas
Degree: Master of Science in Industrial Engineering
Tuition Cost: $12,839
#16. Purdue University, Main Campus
Location: West Lafayette, Indiana
Degree: Master of Industrial Engineering
Tuition Cost: $28,794
#17. University of Alabama in Huntsville
Location: Huntsville, Alabama
Degree: Master of Engineering in Industrial Engineering
Net Price: $15,577
#18. Missouri University of Science and Technology
Location: Rolla, Missouri
Degree: Master of Science in Industrial Engineering
Tuition Cost: $30,869
#19. Arizona State University, Tempe
Location: Tempe, Arizona
Degree: Master of Science in Industrial Engineering
Tuition Cost: $25,888
#20. Mississippi State University
Location: Starkville, Mississippi
Degree: Master of Science in Industrial Engineering
Tuition Cost: $23,250