Ready to find your ideal master's program?
www.mastersprogramsguide.com is an advertising-supported site. Featured or trusted partner programs and all school search, finder, or match results are for schools that compensate us. This compensation does not influence our school rankings, resource guides, or other editorially-independent information published on this site.
From global markets to consumer behavior, purchasing power to pricing indices, there are all kinds of strategic business decisions that require a fine-tuned understanding of economics.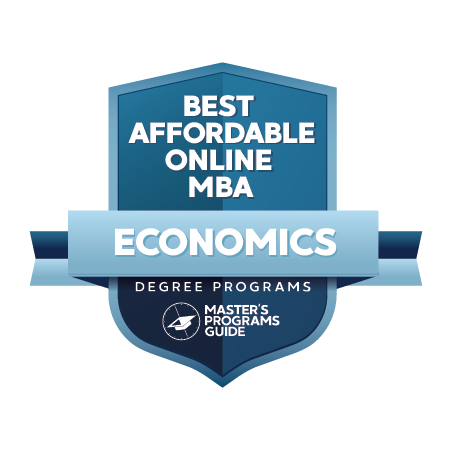 Yet many people overlook the power of earning an MBA in economics, opting instead to enroll in a more generalized program of study. Although a general MBA (or Master of Business Administration) can definitely get you where you need to go, consider this—earn one of the best affordable online MBA in economics degrees instead.
There are plenty of reasons to do this. Whether you want to pursue a career in finance, government, or banking, you will need to have relevant skills and training in the economics of today, tomorrow, and the future to become competitive—and to become a true leader.
You have several options if you're preparing for a career in economics. Many students choose to pursue a Master's of Arts in economics, and while these degrees are often a good fit for students seeking jobs in the public and private sectors, this kind of degree is more popular for a candidate who will eventually go on to earn a Ph.D. 
You might also consider a Master of Science in economics, which, depending on your career goals, may or may not be the right fit. Usually, a Master of Science degree will be a bit more technically-focused, often including coursework in things like statistics, computer science, or data science. 
Naturally, one of the most popular graduate degrees in economics is the MBA in economics. This kind of degree will offer you all the benefits of a general business degree, yet will also give you a solid foundation in marketing, leadership, accounting, and economics. You'll be prepared for a broad spectrum of career opportunities as a manager and as a leader.
Fortunately, some of the world's best business schools now offer MBA degrees with concentrations in economics. That's great news if you don't want to sacrifice an education at a leading institution in order to pursue your goals.
But what if you are already working—and either don't want or simply can't afford to leave your current job? 
You might want to consider an online MBA in economics. 
Not only does earning an online degree make it possible for you to earn a degree from virtually anywhere in the world, but it can also save you some serious money. Online degrees tend to be more affordable than their on-campus counterparts, offering a better alternative to traditional learning. You won't have to pay for things like parking, transportation, or room and board, so your expenses will automatically be lower.
Plus, tuition for online programs is often cheaper than what you would pay if you were attending on-campus. 
You don't have to sacrifice quality for cost and convenience, either. In fact, some of the best and most affordable MBA in economics degrees are now offered online—and they're identical to their campus-based counterparts. 
Intrigued? Keep reading to learn more about how to find the right online MBA in economics—as well as why you should consider applying soon.
Common Application and Admission Questions
Applying for an online MBA in economics starts with finding the right schools. Sure, you can apply to every single one of the colleges on this list—but while many have free or low application fees, the costs are eventually going to add up. Plus, you'll drive yourself crazy with all the options!
Instead, start by narrowing down your list of potential schools. A good first step is to consider which features matter most to you when it comes to earning a degree. Do you want a school that offers flexible courses that can be rearranged to fit your schedule—or would you rather take classes in a prescribed order?

How about the course delivery? Do you want classes that are offered synchronously, meaning you'll receive instructions and complete assignments at the same time as other classmates, or would you rather pursue your studies independently in an asynchronous format?
Whatever the case may be, look for a program that is accredited, ideally one that has received an additional nod from the Association to Advance Collegiate Schools of Business. You will want to look closely at the curriculum for your program of choice, too. In general, an MBA's curriculum will contain core foundational courses in things like management, accounting, finance, and economics. 
You should look for a degree that, by the time you graduate, will equip you with the skills and abilities necessary to understand the core concepts of modern business management, analysis, and decision making. Usually, your class schedule will be divided between classes that are foundational or "core" courses along with those that are intensive in economics.
Because of this, many universities require applicants to possess undergraduate degrees in business or related areas prior to admission. If you don't have a bachelor's in business, don't panic, many schools do not have this requirement or will allow you to make up for the deficit by taking a few required courses once you enroll. In general, you'll be expected to have a respectable GPA (3.0 tends to be the baseline, but again, this can vary).
While many schools used to require submission of GRE or GMAT test scores, this is not always the case anymore. In fact, many universities that offer online MBAs in economics no longer have this requirement. Instead, you can demonstrate your skills and abilities by submitting other supporting documents, such as letters of recommendation, a personal essay, and perhaps an interview. 
It is important to note that some universities also require applicants to possess a certain level of work experience. This is because many programs place a high value on real-world experience and want to see that their applicants have what it takes to succeed in a fast-paced business world. While you will often be called upon to supply evidence of this experience via letters of recommendation, you might also do this by submitting a curriculum vitae or resume.
Whatever the case may be, be sure to research the requirements of your university of choice so that you can make sure you've checked off all of the boxes when you apply. 
What About Financial Aid & Scholarships?
Paying for an MBA is a major financial commitment—after all, these degrees can easily cost more than $50,000 over the lifespan of the program. 
When you figure that most students pay for their studies with a combination of personal funds and student loans, it might seem next to impossible for you to be able to afford the high price of higher education.
Fortunately, there are plenty of ways to finance an MBA even if you're strapped for cash—or don't want to take on a mountain of debt to do so. Not only are there tons of fellowships, scholarships, and other "free monies" available to students who put the effort into applying, but choosing an affordable program can help you lower your expenses right from the outset.
How do you know whether a program is affordable? Don't be tricked into assuming that, just because a degree is offered by a public university, it's automatically cheaper than its private school counterparts. Although the "sticker price" for most private schools' tuition tends to be much higher than what you'd find with a public school, the reality is that many private universities offer additional subsidies and financial aid to students that can significantly offset that higher sticker price.
As a result, you may end up paying significantly less for tuition at a private school than you would at a public school, so it's worth it to do the research.
Then, make sure you put the legwork in to find all of the financial aid opportunities that are available to you. Chat with the financial aid office at your school of choice to see what kinds of awards you might qualify for. If you are a former or active duty military member (or family member of one), for example, you might qualify for significant discounts in tuition. 
Next, fill out the FAFSA. The FAFSA, or Free Application for Federal Student Aid, is available starting January 1 of the year in which you intend to enroll. This form will take into consideration your "net worth," as evidenced by documents such as tax returns, W2s, and other earnings statements. You'll have to provide financial information for yourself, your spouse, if you have one, and/or for your parents, if you are still a dependent.
If you are deemed to have financial need, you may qualify for various state and federal grant and loan programs. Filling out the FAFSA can also qualify you for opportunities like teaching assistantships, fellowships, work studies, and subsidized loans on campus, too. It doesn't take long to fill out this form, so be sure you do it long before you plan to start school. That way, you'll have plenty of time to get all your ducks in a row.
Don't overlook potential outside sources of aid, either. Check with your employer to see if they will help finance part of the cost of your education—many large and small companies alike have generous tuition reimbursement plans. You can look to outside organizations for scholarships, too. Lots of industries, such as the insurance industry, as well as nonprofit organizations, offer significant amounts of money for MBA candidates.
How Much Can I Make With an MBA in Economics? 
With a degree in economics, you'll have a large variety of jobs available to you. While some employers will consider candidates who have only earned bachelor's degrees, earning an MBA in economics is a surefire way to get your resume to the top of the pile.
All kinds of organizations depend on finances and the management of assets, so it makes sense that, with one of these degrees, you'll be able to take your career in any direction. You could find yourself working for a bank or an insurance agency, for a nonprofit organization, or for a government institution. 
Whatever the case may be, you're sure to find the career choice that's smart for you. Because your studies will pair relevant case studies with sound business theory, you will be well-prepared to make challenging decisions and solve complex problems in business management. You can pursue a variety of leadership positions or hold a career as an economist, management consultant, or financial manager. 
Because this field is so varied, you're likely to see a wide range of salaries. Generally, as the work of the economics expert plays such a significant role in the success and creation of an organization, there's a high potential for solid earnings. You will likely earn a lucrative salary regardless of the career you pursue.
In fact, according to the Bureau of Labor Statistics, the average annual wage reported by economists (one of the leading job titles for graduates of MBA in economics programs) in 2019 was $105,020. The best-paid workers, or those who were employed in finance and insurance, earned the highest salaries, bringing in more than $120,770 per year. 
Employees of the federal government, as well as those who worked in scientific research and development, management, technical, and scientific consulting services, also earned salaries that far exceeded $100,000 per year.
That's not to say that your only potential role could be as an economist, however. Plenty of workers in this industry are employed as social scientists or in similar occupations.
The job outlook for this field is phenomenal, too. Although this occupation is admittedly small, the field and overall employment are expected to grow by a whopping 14% between 2019 and 2029—that's much faster than average across all occupations. Many jobs will be those that specialize in consulting and research. 
Why such a high demand? For starters, it's because economic analysis and quantitative methods are needed in just about every industry. Companies are increasingly turning to economists to help them study and forecast sales, market trends, and business. As the global economy becomes more complex and technologically advanced, this demand is only expected to grow.
And how do you make yourself more marketable for one of these in-demand jobs? By earning an affordable online MBA in economics, of course! Your job prospects will be the strongest if you earn a master's degree and have strong analytical skills along with skills in a specialized area (such as the use of statistical analysis software). 
What Are the Best Affordable Online MBA in Economics Degrees?
We know that you have educational goals that you're itching to pursue, but you may not know where to start. The editors of Master's Programs Guide utilize a unique ranking methodology based on the following five aspects:
25% Overall Degree Affordability: Average cost of undergraduate and graduate tuition per school
25% Graduation Rate: Number of students who start at the university and actually finish there
20% Earnings Potential: Average mid-career salary of school alumni
20% Selectivity: The number of students who apply versus the number who actually get accepted
10% Online Graduate Offerings: The number of programs offered online in each department
At Master's Programs Guide, we strive to do our best to guide you and your family toward a fruitful academic career. The pursuit of knowledge is a noble one, and we want to help you reach your goals.
Online MBA with an Emphasis in Agricultural Economics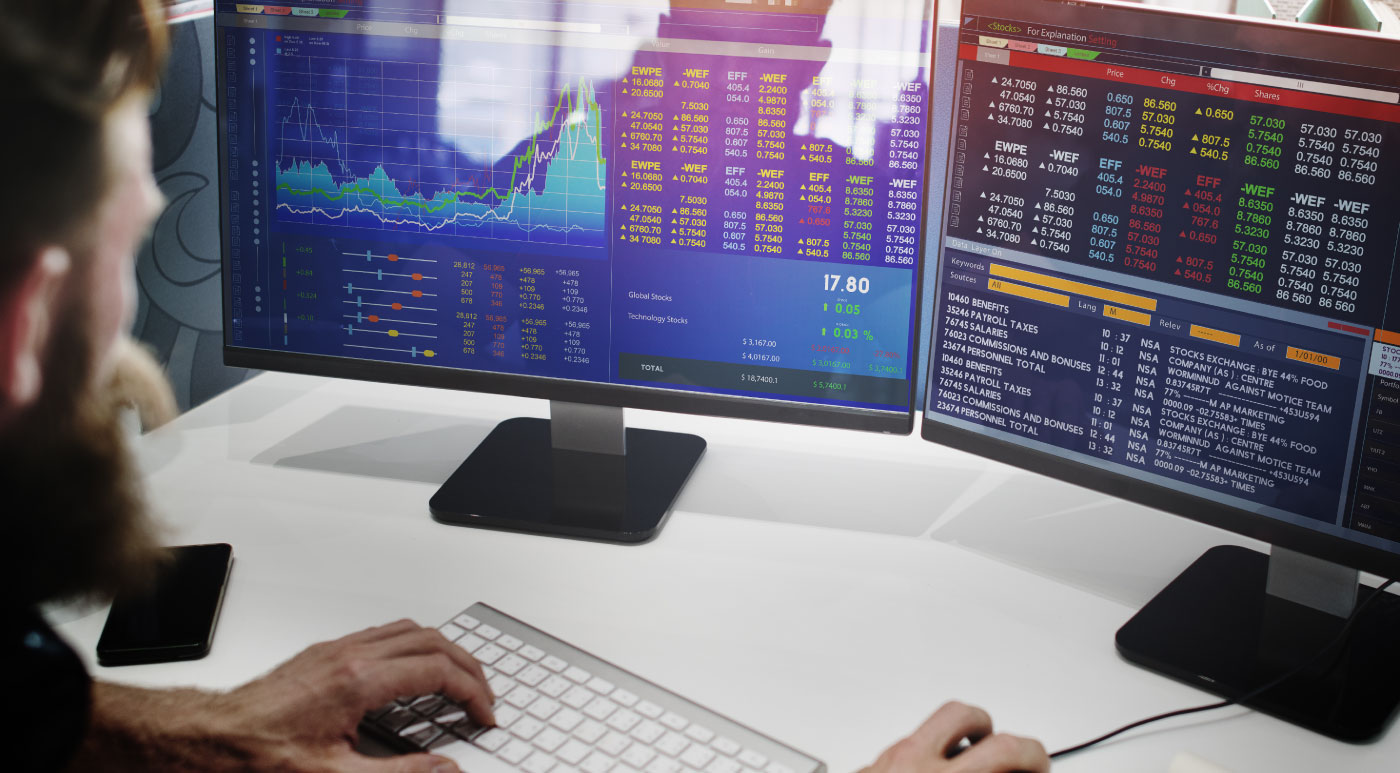 The role of economics in agriculture is an important, yet highly specialized, topic. If that's where you find that your interests lie, you may have trouble finding the right program to meet your needs—until you consider Southern Illinois University-Carbondale, that is.
This program, an online MBA with an emphasis in agricultural economics, will help you build the skills you need in areas like business and farm management, banking and finance, farm appraisal, market and policy analysis, and more. You'll take a wide variety of hands-on courses such as Agricultural Development, Agribusiness Economics Research Methodology, and Policies of the Agricultural Sector.
This degree is just one of more than 200 offered by this public university. Established in 1869, the university is a member of the Southern Illinois University system and was originally founded as a teacher training school. It is one of the most diverse schools in the state, having a 30% minority enrollment and an average undergraduate age of nearly 24 years old.
It goes without saying that Southern Illinois University-Carbondale caters to students of all backgrounds, interests, ages, and skill levels. The affordable online MBA in agricultural economics is no exception, with students from all over the country flocking to the physical and virtual campuses alike to take classes here. 
You'll have the opportunity to study with working professionals from all over the country as you earn a degree—all without disrupting your career. You can learn in a convenient and flexible online format, taking classes that are taught by the same talented faculty members who teach on campus. 
The program is accredited by the Association to Advance Collegiate Schools of BUsiness. Additional concentrations are available in subjects like analytics for managers, making it possible for you to fine-tune your training to whatever setting suits you best. You'll have access to plenty of hands-on opportunities for applied research in the field and be able to pursue a rewarding career in rural development, agriculture, and natural resources upon graduation. 
Ready to start your journey? You'll need to have a bachelor's degree from an accredited university, but a business major is not required. You will need to pay a $65 application fee and apply online. A minimum undergraduate GPA of 2.7 is required, as is a minimum 3.0 GPA on all previous graduate coursework. Although you can apply at any time, it is wise to apply as early as possible (or within at least eight months) of when you plan to start your degree.
Tuition at Southern Illinois University-Carbondale is remarkably affordable. In fact, as a public university, the school offers low tuition rates—and uniquely, the tuition rate that you pay during your first year is locked in for the duration of your studies. Nearly 80% of all students here receive some form of financial aid, with many individuals qualifying for and receiving scholarships.
Online MBA with a Health Economics Emphasis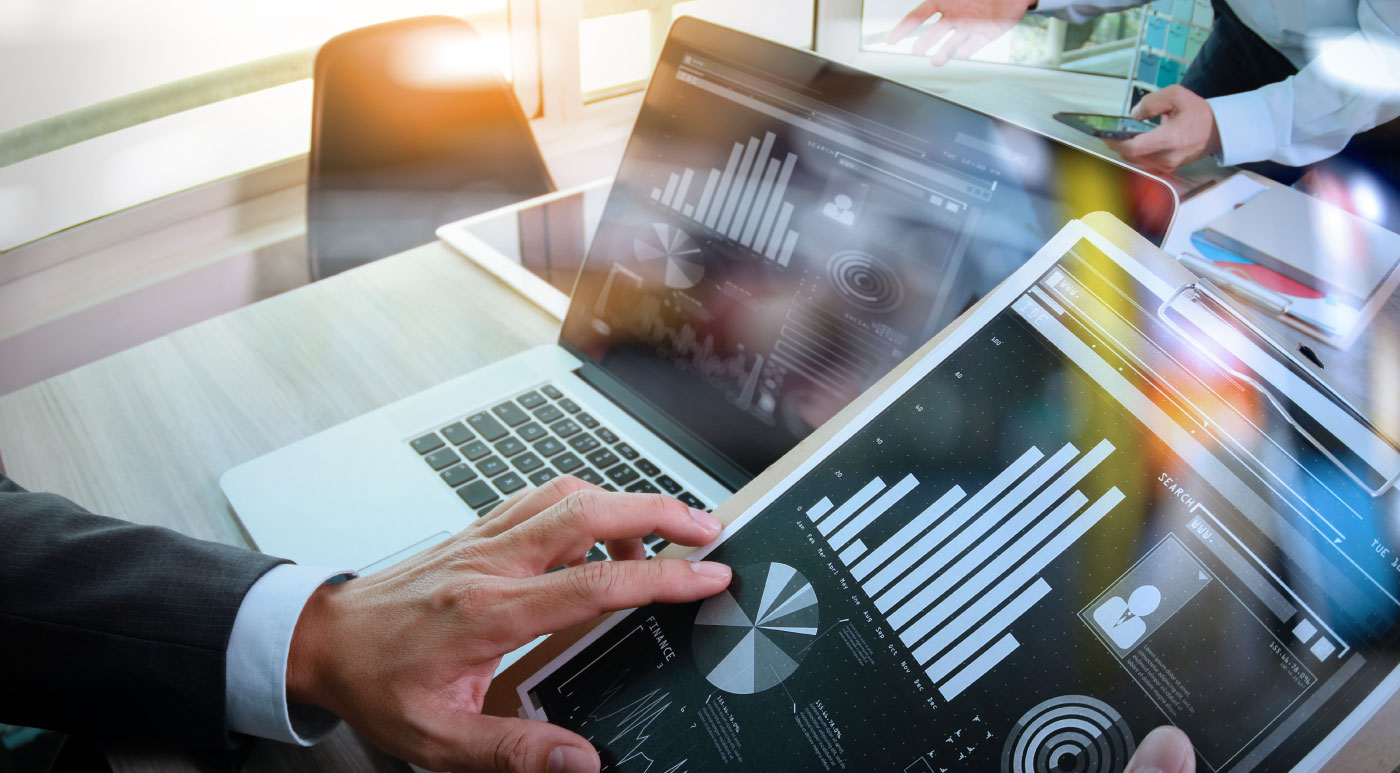 Originally the Indiana State Normal School, Ball State University, located in Muncie, IN, first opened its doors in 1918. At the time, the school was founded to train future teachers for careers in education. 
Today, however, the school has rapidly expanded its offerings, educating more than 22,000 students at the associate to doctoral level. Courses are available both on campus, online, and in a hybrid setting. 
The online Master of Business Administration at Ball State is accredited by the Association to Advance Collegiate Schools of Business, a prestigious designation not shared by all other business schools. In fact, Ball State is among the world's top 5% of all business schools to have this accreditation. 
You'll find this degree in the prestigious Miller College of Business, where a number of high-quality programs are offered with rock bottom tuition rates.
In fact, you'll pay just around $15,000 for all the tuition of this program—without skipping on quality. It's also easy to begin your studies. You can take classes in whatever format suits you best and choose to begin your studies in the spring, summer, or fall. Needless to say, a Ball State education will pay for itself—but there are lots of financial aid opportunities to help you bridge the gap in the meantime. Four out of every 5 students here receive some form of financial aid, with 500 scholarships granted each year to incoming students. 
The MBA has a reputation for providing students with insightful instruction that is practical, yet academically rigorous, with a special emphasis on the roles that globalization and digitalization play when it comes to the economy. You'll build your skills in strategy, ethics, leadership, and more. Upon graduation, you will be highly sought-after by top employers—in fact, 329 employers, on average, are engaged per year in on-campus recruiting efforts.
With 24 credits of core courses and up to 9 credits of MBA electives covering topics like marketing, leadership, finance, business analytics, and entrepreneurship, this program offers extensive flexibility as you plan your studies. 
The online MBA has a special concentration in health economics, policy, and administration, one of the best for students considering MBA degrees in economics. That's not your only concentration option, however. There are also concentrations in sales management, logistics and supply chain management, and entrepreneurship, too. In fact, there are ten other concentrations you can choose from in addition to a general, stand-alone MBA.
Don't you have a business degree? Not a problem. You'll just take an additional 7 to 13 credit hours, depending on how many foundation courses you need and which concentration you choose. It will be easy for you to catch up—and get ahead. Flexible and customizable, this program is offered by a school that is ranked as one of the best online MBAs overall by the U.S. News & World Report. 
 And if you're not sure that a full-fledged MBA is the right choice for you, don't fret. Ball State offers a business essentials certificate that provides learners with an easy way to earn credits toward an MBA, simply by completing the foundational courses. You might also consider pursuing an additional certificate in professional sales or health economics, depending on your goals.
Online MBA with an Emphasis in Business Economics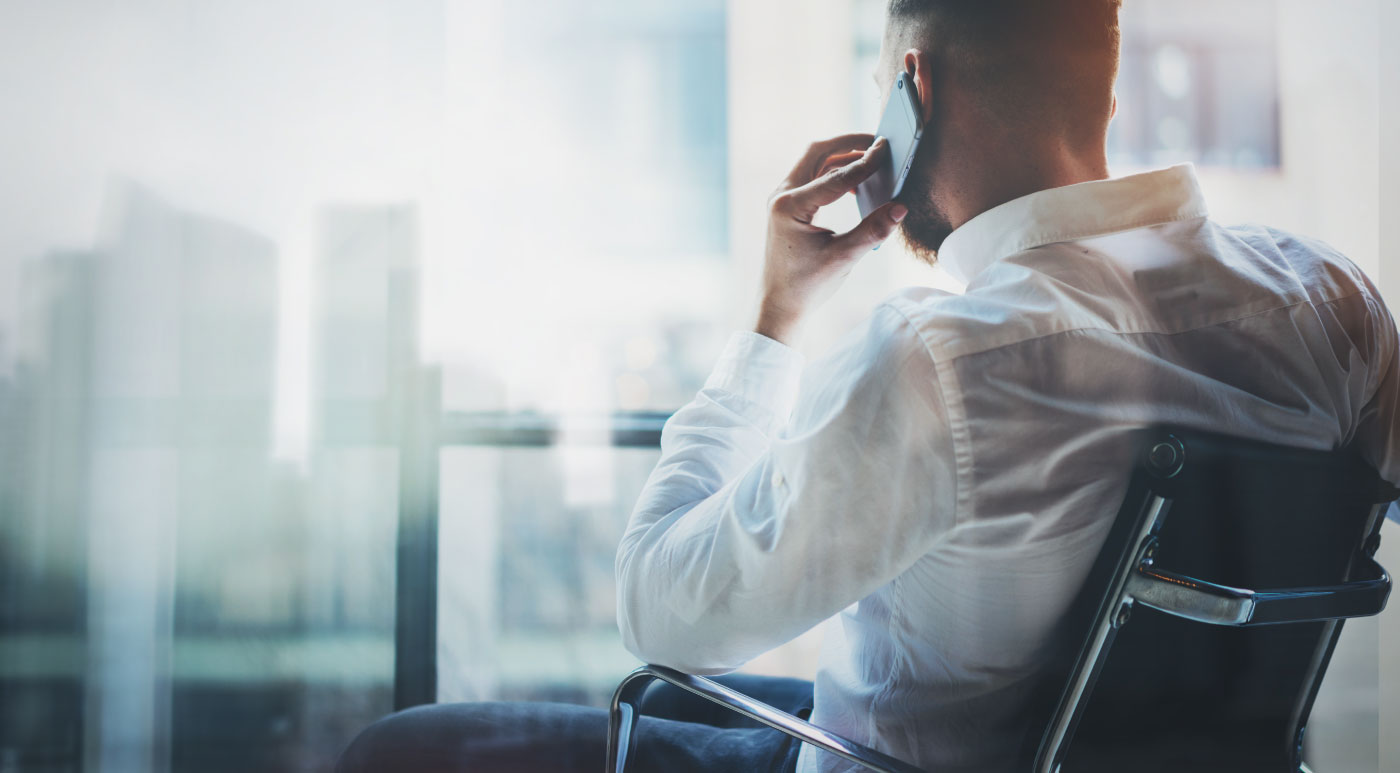 Looking for an MBA that will enable you to study abroad? If so, you might want to consider the online MBA with an emphasis in business economics at Wright State University. This program offers numerous opportunities for learners to get off-campus and to build their competencies with experiences outside of the classroom. 
Ranked in the top 2% of business colleges in the nation by the Association to Advance Collegiate Schools of Business, the Raj Soin College of Business has been accredited by this organization since 1974. The school works with a corporate advisory panel made up of many of the Miami Valley's top business executives. This cohort provides valuable perspectives to make sure that the curriculum of the program remains relevant and up-to-date in a fast-changing business environment. 
Impressed by the competitive edge Wright State has when it comes to offering exceptional business programs? While this school's reputation is certainly noteworthy, it's definitely nothing new.
Founded in 1964, Wright State University has had quite an impressive reputation throughout its entire history. The school first opened its doors as a partnership between Miami University and Ohio State University in an effort to extend higher education opportunities to a larger geographic area. Today, the school is highly regarded with the Raj Soin College of Business receiving numerous accolades for its high-quality programs.
This is where you will find the online MBA with an emphasis in business economics. For a total cost of less than $30,000, you'll be able to complete an MBA from an entirely remote setting. You'll have access to all the student services you need without ever having to step foot on campus.
As a result, you will be able to move quickly and efficiently through the curriculum. Most candidates complete their degrees in fewer than two years, but you can take up to five years to graduate if your life circumstances make this necessary. 
Business economics is not the only concentration for you to choose from, either. You might consider additional highly marketable options like finance; healthcare management; international business; investments; or management, innovation, and change.
While enrolled, you'll take classes in topics like supply chain management, implementing competitive strategies, and marketing strategy. All core classes are offered online every semester, with at least three concentration courses offered online each term. You'll learn from the same award-winning faculty members who teach classes on-campus, employing state-of-the-art software, hardware and support infrastructure to help you make the most of your online courses. 
Ready to apply? The MBA program at Wright has rolling admission, so if you qualify, you could be admitted for any semester. There are three start dates per year in the fall, spring, and summer. If your undergraduate GPA was high—above a 3.0—you will not be required to submit GMAT scores for admission. 
Applying is easy and requires only that you submit an application for the MBA program. You will also need to pay a $40 application fee and submit supporting documentation including your transcripts. That's all there is to it!
Online MBA in Economics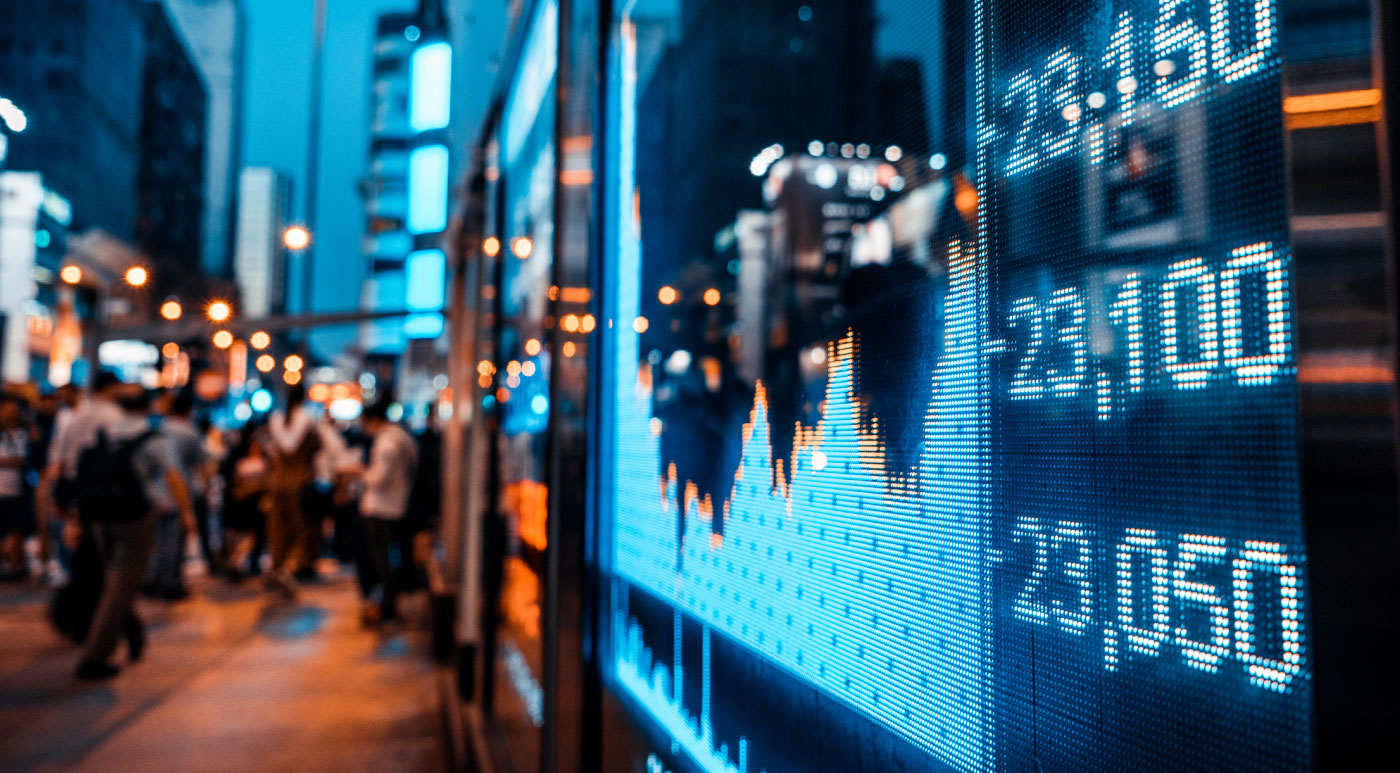 Whether you want to take classes at your own dining room table or on a campus in Pocatello or Idaho Falls, Idaho State University has the degree for you.
This school offers some of the best and most affordable MBA programs in the state. If you're a resident of the state of Idaho, you can earn a degree for just $12,000 (and out-of-state students won't pay much more than that, either). There is significant financial aid available, too, including the graduate assistantship program that provides free tuition and a $12,800 stipend—all for just 20 hours of work per week.
The courses in this program are so flexible and convenient that you can keep working, either in an assistantship or in your full-time job, without feeling overwhelmed by the demands of earning an MBA. In fact, a full-time course load can be completed in just one year, with most courses taking place either asynchronously or in the evenings. 
The curriculum of the online MBA in economics is accredited by the Association to Advance Collegiate Schools of Business. This is a designation that not every school of business holds—in fact, the Idaho State University College of Business was the first business school to receive this accreditation in 1978. It remains one of only 189 schools holding accreditation in both business and accounting today.
The faculty who teach in this program are qualified, both professionally and academically, with many years of experience in the many areas of business. You will take 18 credits of core courses to help you build your foundational understanding of key business concepts. For example, you'll develop proficiency in accounting, marketing, finance, management, and economics. 
In your emphasis area of economics, you'll take nine additional credits of electives that will enable you to align your coursework with your interests and experiences in a particular field. In addition to economics, the university offers MBA concentrations such as healthcare administration, informatics, marketing, operations management, finance, accounting, and more.
You can build your expertise outside of the classroom by engaging in a multitude of experiential learning opportunities, such as international competitions and hands-on internships. Upon graduation, you will be prepared for a number of high-level professional positions. 
In addition to the concentration in economics, students in the MBA program also have the option to complete dual degrees in other graduate programs, from health informatics to healthcare administration or even accounting. There is even a dual degree program with the Idaho State University Pharmacy program that will enable you to earn an MBA PharmD joint degree with just one additional year of study.
To apply, you will need to have completed a baccalaureate degree from a regionally accredited college or university. An overall undergraduate GPA of 3.0 or higher is required, as are official transcripts and GRE or GMAT test scores. You may also need to submit letters of recommendation and a written statement.
Online MBA with a Concentration in Economic Development.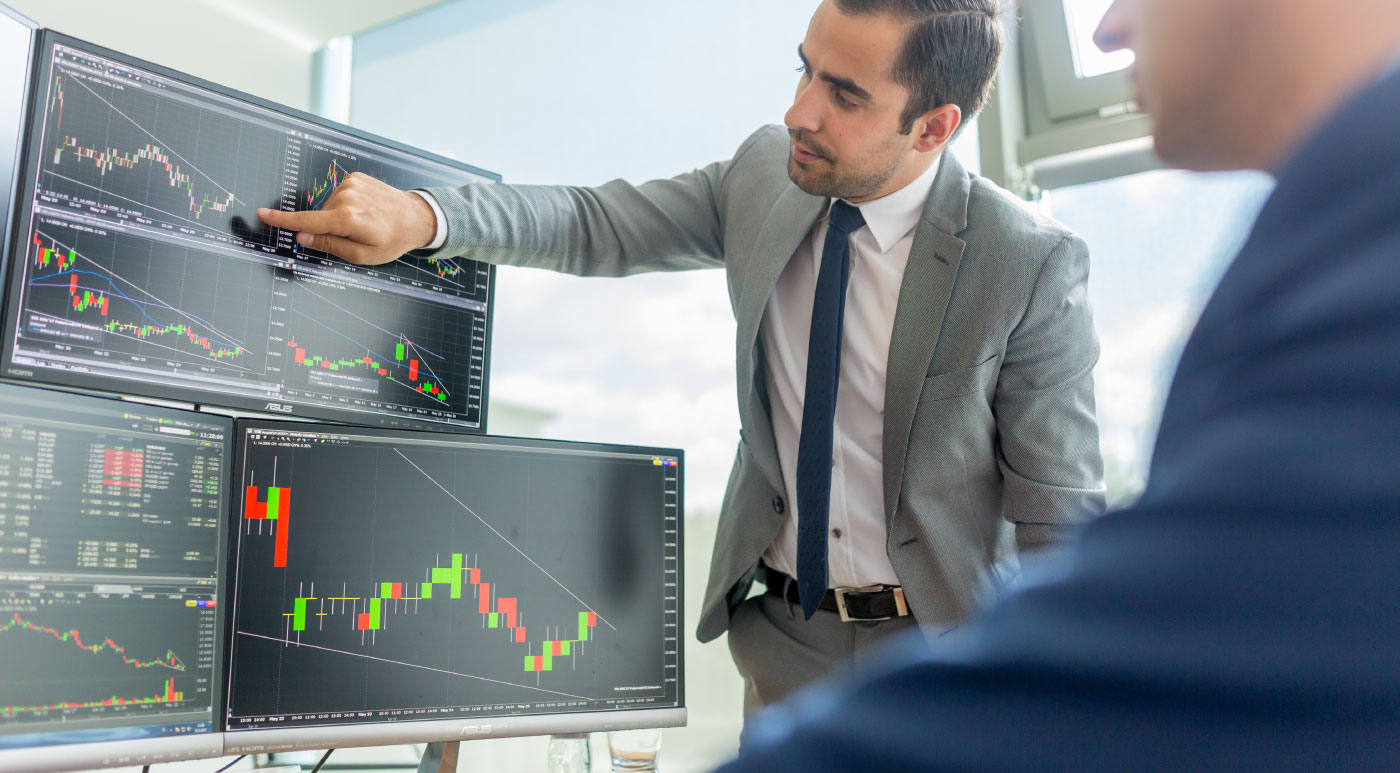 If legacy is something that matters to you, you may want to consider enrolling at Murray State University. This school, located in Murray, KY, is all about tradition.
The school was established in 1922, originally designed as a normal school to educate teachers for public service. Today, this four-year public university offers dozens of other programs as well. The business school is one of the longest-standing and most prestigious, having offered high-quality and affordable degrees since 1981. 
If you're looking for quality and prestige, you won't find a better option than with Murray State. The MBA has been backed by the Association to Advance Collegiate Schools of Business since 1981 and is one of the oldest accredited programs in the nation.
It is offered by Arthur J. Bauernfeind College of Business. Here, the program has enjoyed a long and rigorous tradition of excellence in management and business education for many years. The program has one of the most efficient cost-to-quality MBA ratios in the country, with affordable and reasonable tuition. In fact, the online tuition is some of the lowest in the nation. You'll pay the same tuition rates as in-state students from Kentucky. 
You'll complete 30 credit hours of study as you prepare for a leadership role across any and all aspects of business. This broad-based program includes electives from a variety of in-demand areas, making it possible for you to tailor your degree to your unique career interests. You'll build skills in things like managerial economics, marketing, business analytics, and corporate finance. Before you graduate, you will also be required to complete a final capstone course that is designed to strengthen your background in strategic management. 
When you enroll in this program, you will have access to free, self-paced modules in economics and accounting. These can be completed concurrently with your core coursework so that you get "more bang for your buck," or so to speak, for the price of your tuition.
As an online student, you'll be able to enjoy access to the same resources you would be able to utilize on-campus. For example, you'll have access to extensive career resources. Earning an MBA from Murray State University will pay off for your career, with graduates earning a starting salary that is more than $21,000 higher than those of individuals who earn only bachelor's degrees. 
Courses are taught 100% online as well as at night and during the day to make earning a degree more convenient than ever. This program is ranked as one of the best MBA programs by Intelligent.com as well as one of the best for active-duty military members. 
The faculty who teach in this program are dedicated to student success, both in the program and in the workforce, and provide extensive opportunities for advancement and personal support. You'll have access to a variety of resources in the Center for Economic and Entrepreneurial Development, too, a campus organization that offers training, workshops, and consulting services for small business owners in Kentucky.
Online MBA with a Focus in Economics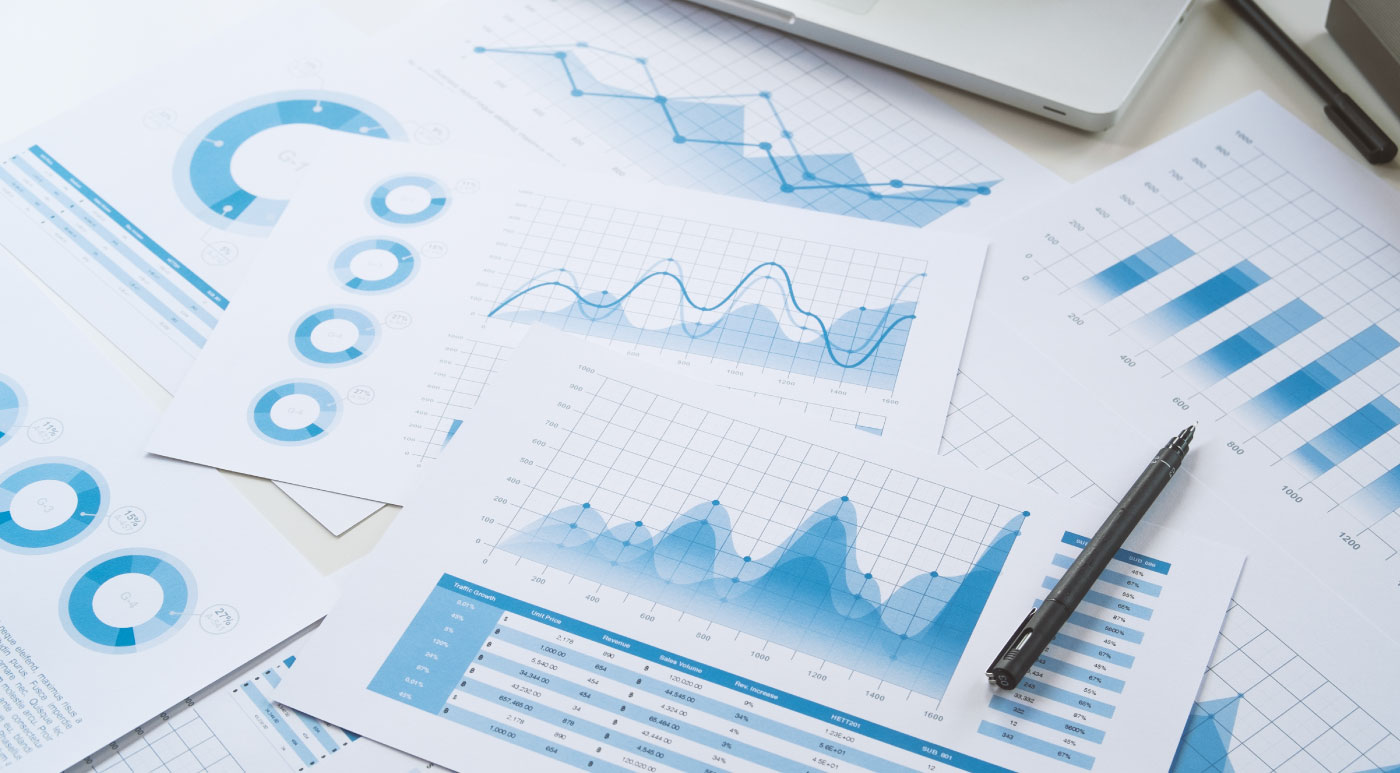 Already have a background in business? Don't waste time taking classes you have already participated in. Instead, consider the online MBA with a focus in economics at Texas A&M University-Commerce.
This 30-credit hour online program is offered by the College of Business. Accredited by the Association to Advance Collegiate Schools of Business, the degree offers learners the option to waive up to 18 credit hours of foundational business prerequisites if they already have a background in business.
Because of this, you can save both time and money (and your sanity!) as you progress toward a degree. You'll still benefit from Texas A&M University-Commerce's dynamic location and exceptional reputation. The school, located just outside of the Dallas/Fort Worth metroplex, was originally founded as a teacher's college. 
As a result, the school knows what it takes to deliver exceptional instruction. Faculty here are some of the best and most experienced in the country, with nearly all of them in the business department holding terminal degrees. Study online, and you'll have access to the same fabulous instructors who teach on campus. There is no thesis required and most students can complete their studies in just two years or less. 
As an online student, you'll enjoy some of the best student services. For example, the College of Business offers an in-house Career Services Center that focuses on guiding business students who are looking for full-time employment and internships. You'll enjoy countless connections to industry members via guest speakers, internships, company tours, professional networking, and other opportunities, too, as faculty and alumni alike are well-connected with the business community.
You will take a variety of core classes in topics like management and organizational behavior, managerial economics, applied business research, and financial management statistical methods. You'll be prepared for a wide variety of advanced management positions upon graduation, most of which will allow you to display your strong strategic and analytical leadership solutions to an interrelated set of ethical, environmental, and economic issues. 
As a student in this program, you'll learn from the same exceptional faculty who teach on campus. These professionals are industry leaders and renowned scholars in their own right, producing cutting-edge research in the field.
If you don't want to stop with just the MBA, you don't have to. You can also choose to complete a minor. You can complete any minor with your MBA to further enhance your career prospects. Some of the most popular include marketing analytics, cybersecurity, agribusiness, and international administration. 
The business school has plenty of other MBA concentrations to choose from, too. For example, the British Studies for MBAs is a partnership with eleven other universities that makes it possible for learners to enhance their degrees at the international level. Students also have access to a variety of student organizations and activities both on-campus and online, including the Management Club and the Lions Innovation Business Competition.
This affordable program features low tuition—in fact, if you're a Texas resident, you'll pay less than $4,000 for nine credit hours of study. 
Online MBA with a Concentration in Economics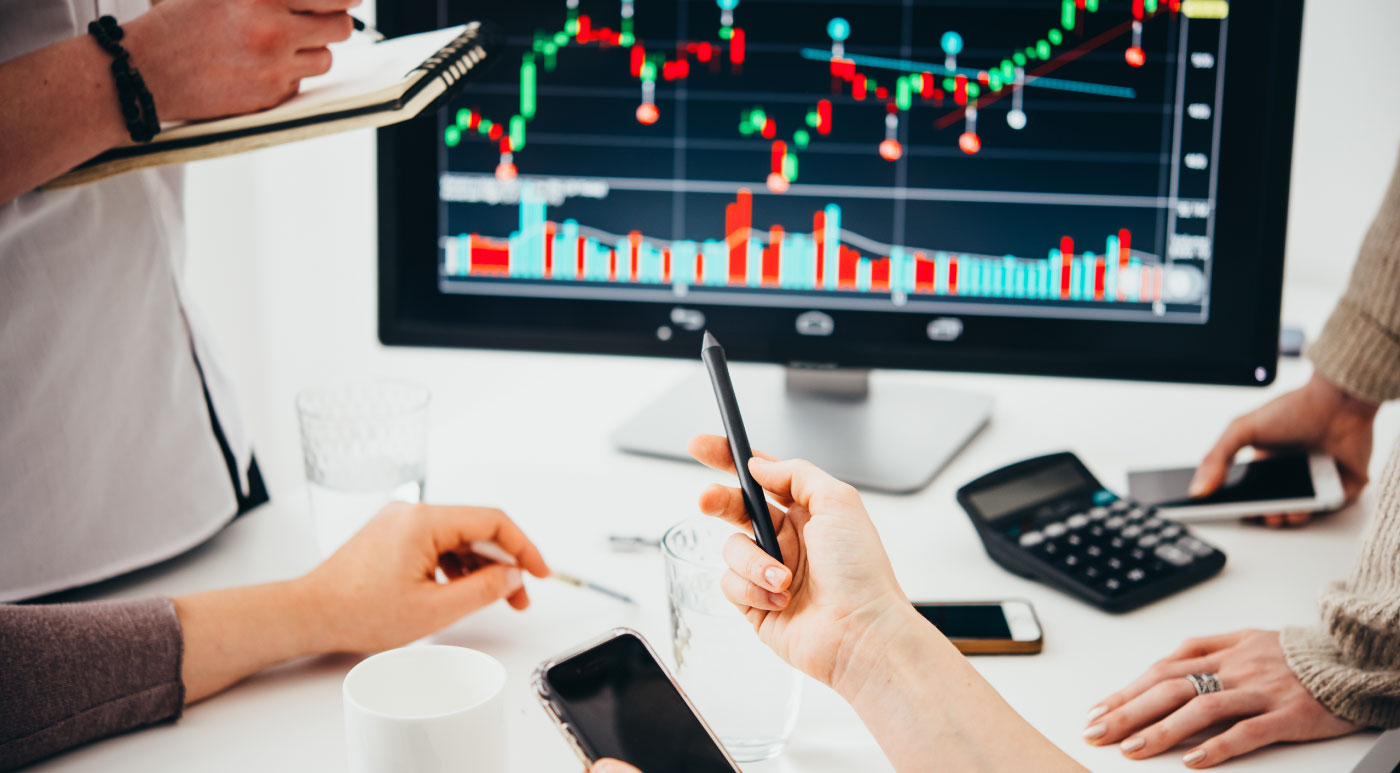 There's a lot to love about Southern New Hampshire University. 
This school first opened its doors in 1932, starting out as a small college under the eye of A.B. and Gertrude Crockett Shapiro. Today, more than 90,000 students are enrolled at this school, which has a main campus in Manchester, NH but provides most of its instruction in an online form. 
The 36-credit hour online MBA with a concentration in economics consists of twelve courses and is easily one of the most affordable. You can take each course within just ten weeks apiece, meaning you'll be able to move quickly through the program requirements and graduate in as little as fifteen months.
Not only that, but this degree has a flexible rolling admissions process so that you can apply for admission and register for courses at just about any time throughout the year. Applying is easy, too, as everything can be done online and there is no requirement for the GRE or GMAT. 
You'll take a variety of hands-on courses to build your attitudes and confidence in economics. Some of the most common core courses include Macroeconomics Theory and Analysis, Mathematics and Statics for Economics, and Micronics Theory and Analysis. 
You'll learn a wide variety of skills and methodologies in this program. Not only will you learn how to formulate your own business plans, but you'll also gain general skills in analyzing data and problem solving that can be applied to other industries. You'll gain other transferable aptitudes, too, such as cultural sensitivity and both written and verbal communication skills. 
Economics is not the only specialization offered by this degree. You might also pursue specializations in fields like healthcare informatics, human resources, social media, six sigma, project management, music business, leadership, and more—there are more than a dozen options to choose from (20, in fact!). 
In this program, tuition starts at just $627 per credit hour, regardless of your residency. You can complete your studies here even if you started your program somewhere else. In fact, you could be eligible to transfer in up to 12 graduate credits. 
Ready to apply? Don't worry if you don't have a background in economics or in business. The faculty at Southern New Hampshire are skilled experts with a wealth of real-world experience, and they'll help fill in the gaps. 
In fact, if you lack prerequisite courses, you can take a few foundational classes to help you get caught up. You might take classes like Economics for Business, Mathematics and Statistics for Business, or Financial Reporting and Analysis to get yourself on the right track. 
To apply, you must have an undergraduate degree, ideally with a GPA higher than 2.75. If your undergraduate GPA was lower than that, don't worry—you may just have to submit a few additional documents like letters of recommendation. You'll have to submit a personal statement regardless, but the good news is that you can apply for admission at any time of the year.
Online MBA in Economics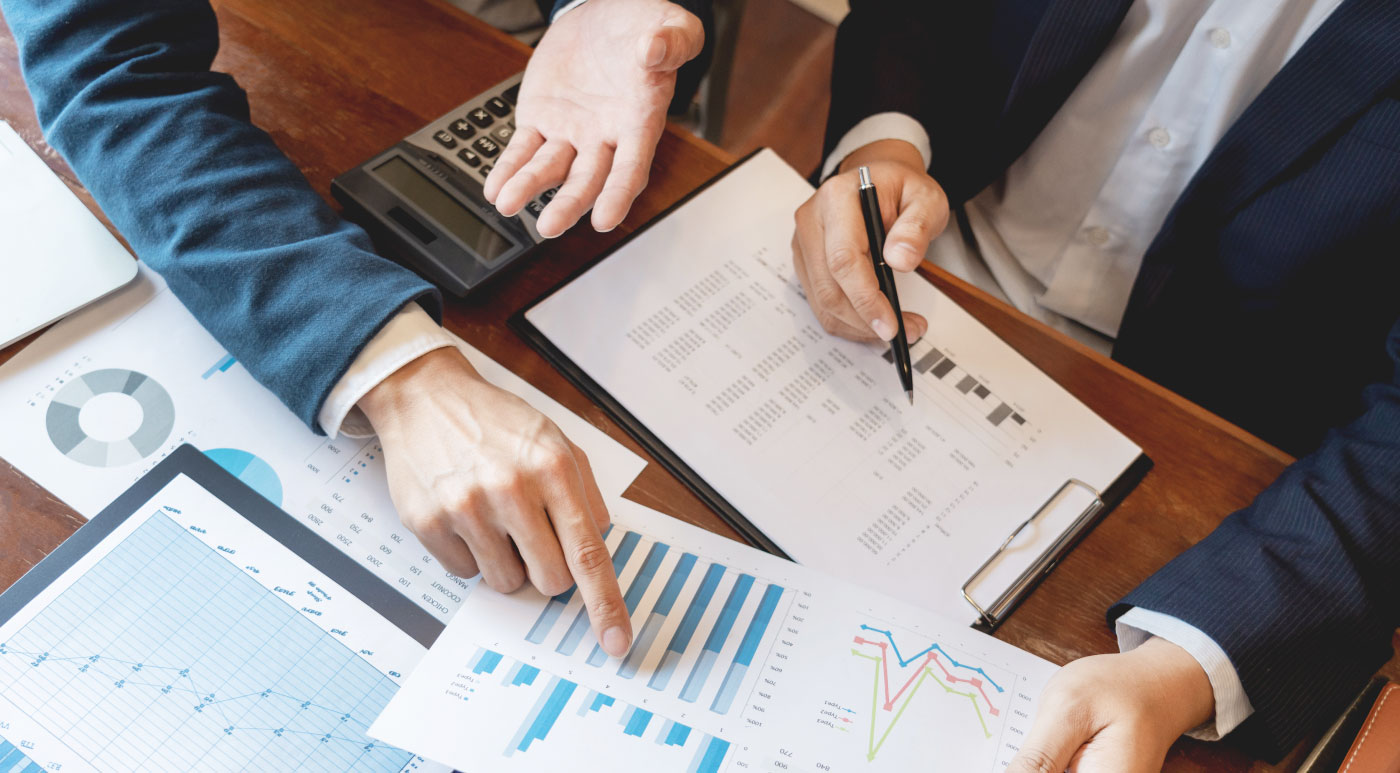 Home to fewer than 1,800 graduate students, Western Illinois University, located in Macomb, IL, is a public institution that, like many other schools on this list, has its origins as a teacher training school. Founded in 1899, this school serves a diverse body of students both on campus (in two separate locations) as well as online.
This university offers some of the best and most affordable degrees, all of which are offered at the bachelor's through the doctoral level. The university also has multiple certificate programs. In fact, there are more than 120 majors for you to choose from!
If you're considering an MBA, however, you might want to pursue the online MBA in economics. Western Illinois has one of the least expensive online and hybrid programs in economics. In this program, you'll take classes through the departments of management and marketing, economics and decision sciences, accounting and finance, and the school for computer science. 
You don't have to have a business degree in order to apply, either. In fact, the program is open to business graduates along with individuals with backgrounds in engineering, science, mathematics, liberal arts, and other fields. Depending on your background and career goals, you'll complete anywhere between 33 and 54 semester hours of credit.
Classes are offered in a diverse format, enabling learners to take class on-campus, online, or in a  hybrid livestream setting. You'll have access to both daytime and evening course schedules, either of which can fit easily into a hectic schedule. Classes are small, too, with an average size of just 20 students.
The faculty members who teach in this program pride themselves on their accessibility and mentoring capabilities. They're quite experienced in their own regard, too, with many possessing doctoral and law degrees (and hailing from more than 40 internationally recognized universities).
As a student in this program, you'll take a variety of classes that cover core business and economics topics such as Principles of Management, Decision Making for Global Markets, Economics for Managers, and Corporate Information Systems. Your learning will extend beyond the classroom as you participate in internships and assistantships that let you combine your work with your education.
Let's not forget how affordable this program is, either. Nonresident students pay the same tuition rates as those that are in-state, with tuition and fees coming in at less than $12,000 per semester. 
To apply, you will need to submit an online application along with undergraduate transcripts from any universities you have attended. You'll be expected to have a  cumulative GPA of at least 3.0 and a GMAT score of 500. However, if you majored in business and had a GPA of 3.6 or higher, the GMAT is not required. You will need to submit a resume and a personal essay with your application as well.
#9. University of Houston-Victoria
Online Global Master's of Business Administration with an Economic Development Concentration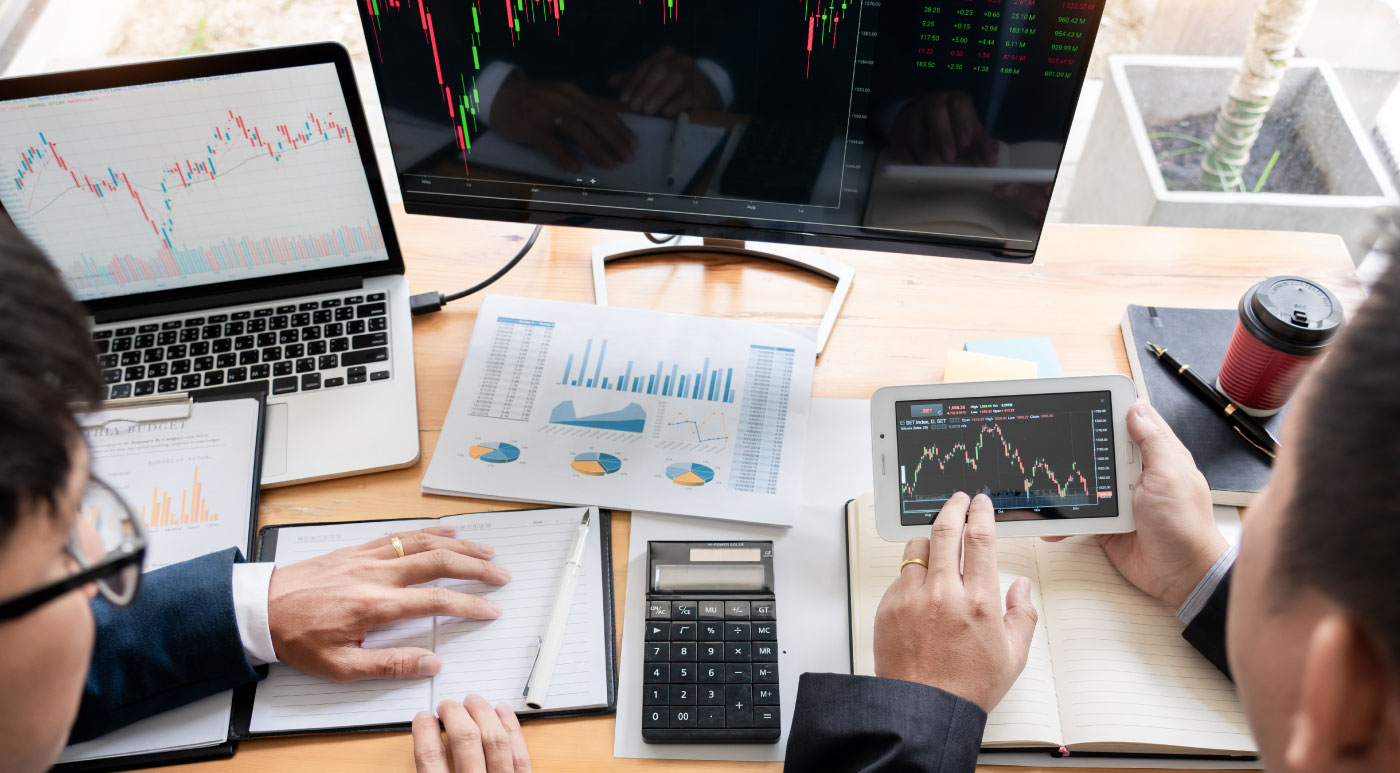 Already have some credits and not sure how to make the most of them? If so, you might want to consider the online global Master of Business Administration with an economic development concentration at the University of Houston-Victoria.
This program is one of the most transfer-friendly, enabling students to bring in a large number of their required credits. In fact, the school has transfer partnerships with more than half a dozen community colleges. 
You'll be able to progress quickly toward a master's degree when you choose to study at this public university, a member of the University of Houston System. The school has campuses all over the city as well as online. Founded in 1973, this school is designated as an HSI (Hispanic-Serving Institution) and has a commitment to providing affordable, high-quality education to students from all backgrounds and lifestyles. 
With more than 70 degree programs offered online and on-campus, this school offers numerous opportunities for students to earn their degrees entirely online. The 30-credit MBA can be completed online or in a hybrid fashion. It is accredited by the Association to Advance Collegiate Schools of Business and combines specialties in areas like finance and marketing. 
You'll gain the skills you need to launch and sustain your own business, to consult for other business owners, or to work for a government agency or another setting. You'll take a variety of classes to build and hone your skills, including Theory and Practice of Regional Economic Development and Introduction to Economic Development and Entrepreneurship. You'll also complete a capstone project before you graduate.
This capstone, titled Theory and Practice of Regional Economic Development, is a required component of all MBA candidates. It will help you bring together everything you have learned so far in your program in a relevant, applicable way. 
While you are enrolled, you will take classes under the guidance and mentorship of faculty who will train you for real-world business scenarios. You'll learn via international business simulations, case studies, and hands-on projects. Even when studying online, you'll benefit from the strategic location of this campus—the Houston area is home to more than 5,000 firms engaged in global commerce. 
The online MBA in economics at the University of Houston-Victoria is highly regarded by top-ranking publications. It's received awards from the U.S. News & World Report, Princeton Review, and more, receiving high praise as a top performer on social mobility and one of the Best Regional Universities in the West. 
As you might expect, it is also highly affordable, having been ranked as the seventh most affordable public university in Texas by the Texas Higher Education Coordinating Board in 2019. Tuition starts at just $14,999 for this program, and you'll be able to complete your studies in as few as 16 months.
Online MBA in Economics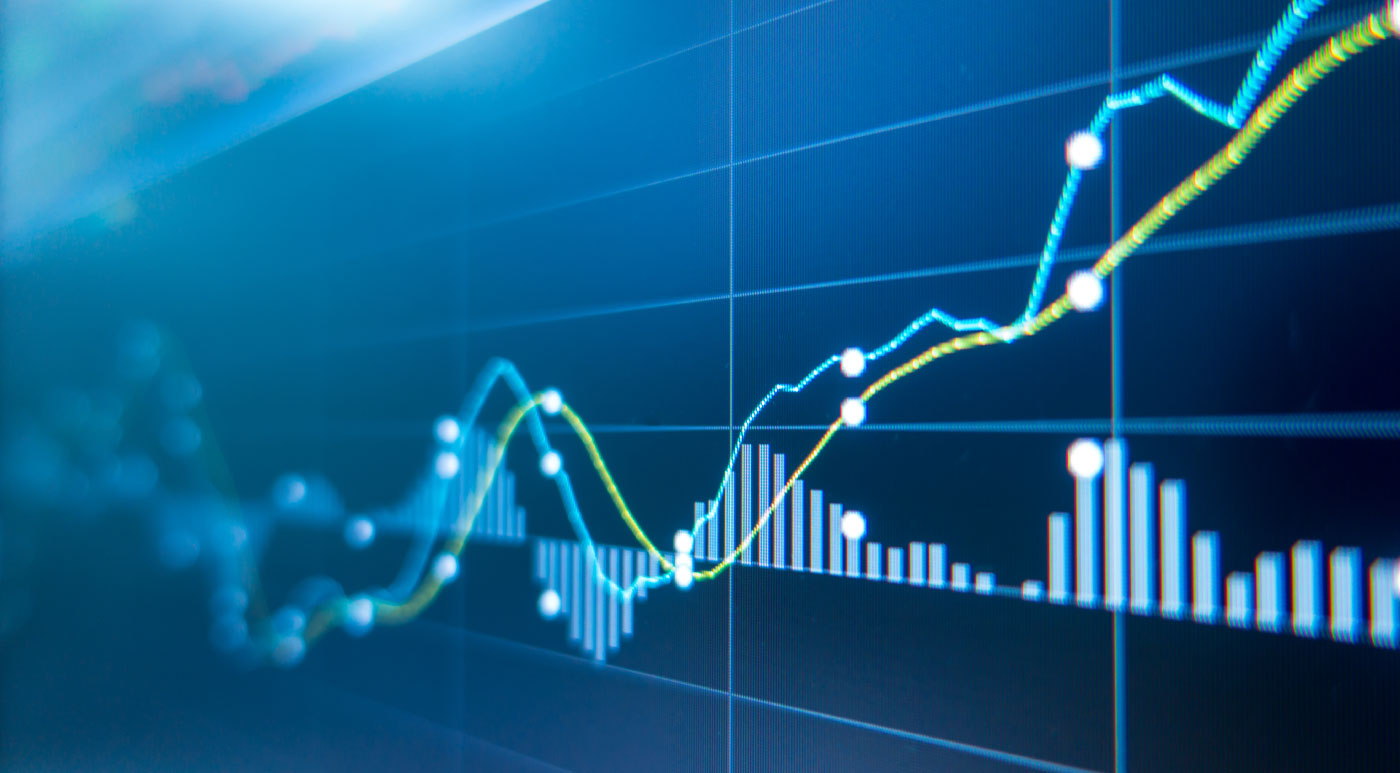 It might seem overwhelming, but Liberty University has more than 20 specializations in the MBA program for you to choose from—with that kind of variety, you're sure to find the degree that will help you meet your business and professional goals.
The MBA is just one of multiple rewarding master's degrees offered by Liberty University. Some others worth mentioning include the Master of Science in accounting, the Master of Arts in executive leadership, and the Master of Science in finance.
However difficult you might find it to choose, it's essential that you consider the online MBA concentration in economics. This program is one of the best for aspiring economists and will allow you to concentrate on this pivotal aspect of the business world—all while studying from whichever location is most convenient for you. 
Accredited by the Accreditation Council for Business Schools and Programs, the degree includes flexible eight-week courses with no set log-in times. You will be required to complete 45 credit hours or fewer so that you can earn your master's in just two years. 
For the economics track, you will take classes such as Global Economic Environment, Microeconomic Theory, Econometrics, and Money and Capital Markets. You will gain the skills you need to grow as a professional, all without compromising your current family or professional commitments. 
Other specializations include finance, human resources, leadership, marketing, American legal studies, and more. There's even a fast-track program that will enable you to earn your degree in 36 credit hours (or just one year of study). 
Upon graduation, you will have access to a wider variety of job advancements and opportunities. Your studies at Liberty will enable you to work with business leaders from around the country. Plus, this program is ranked within the top 1% of online schools for its quality, accessibility, and affordability by Niche.com, meaning you're sure to meet your personal and professional goals.
Ready to apply? You'll need to have a regionally or nationally accredited bachelor's degree with a minimum GPA of 3.0. You will also need to submit an application fee and copies of your official college transcripts. Some undergraduate business prerequisite courses may be required. 
Liberty University offers some of the most affordable programs for online learners in general, but especially for military students. Whether you're a current service member, a veteran, or the spouse of a military member or veteran, you'll find the support you need to succeed at Liberty. 
There are significant tuition discounts—up to $275 per credit hour for graduate courses—and additional discounts for veterans who serve in civilian capabilities as First Responders. Plus, with short eight-week courses and eight different start dates per year, you'll find it easier than ever to work your courses around your demanding lifestyle.
OTHER NOTABLE PROGRAMS 
#11. Bellevue University
Location: Bellevue, NE
Degree: Online MBA with a Specialization in Global Economic Threat Environment.
Net Price: $9,635
#12. Mercer University
Location: Macon, GA
Degree: Online MBA with an Emphasis in Economics
Net Price: $21,202
#13. Carnegie Mellon University
Location: Pittsburgh, PA
Degree: Online Master's of Business Administration with a Focus in Economics
Net Price: $30,847
#14. Regent University
Location: Virginia Beach, VA
Degree: Online Master's of Business Administration with a Concentration in Economics
Net Price: $16,779
#15. Utica College
Location: Utica, NY 
Degree: Online MBA and Economic Crime and Fraud Management MBA
Net Price: $22,991