Ready to find your ideal master's program?
www.mastersprogramsguide.com is an advertising-supported site. Featured or trusted partner programs and all school search, finder, or match results are for schools that compensate us. This compensation does not influence our school rankings, resource guides, or other editorially-independent information published on this site.
Short for a Master of Business Administration, an MBA is a graduate program that is often seen as a terminal degree for people who wish to work in some aspect of business management, marketing, leadership, or entrepreneurship.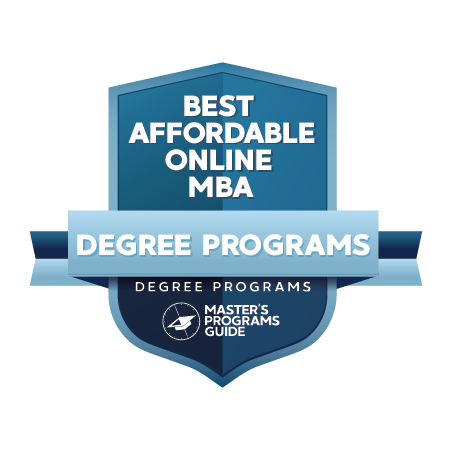 Whether your aspirations lie in big business or you really just want to own your own enterprise, earning an MBA is a smart choice. If you're on the fence about whether or not it is worth the time and money, trust us—it's a smart investment.
In fact, there are a myriad of reasons why you might consider doing so. Not only will you benefit from completing coursework and forging professional connections that will give you self-confidence in yourself as a business person, but you'll also get the credentials you need to prove your worth on paper.
Many of the skills you'll gain in an MBA can be considered both hard and soft skills. These are skills that are invaluable across industries, so even if you aren't sure where you'd like your business education to take you, you're sure to find some benefit in earning an MBA. You'll build skills and develop applicable personal qualities like critical and analytical thinking, communication, creativity, and leadership.
While many of the skills you'll build in one of these programs are career-specific, many are incredibly versatile. You'll be poised to work in a variety of industries and to pursue numerous types of careers upon graduation.
What are some typical pathways for a professional with an MBA? The list is long, and it's incredibly varied. Earn an affordable online MBA, and you'll be prepared for a range of options with industries and companies of all sizes and types, from start-up to Fortune 500. 
You might work in an industry such as energy, consulting, finance, technology, or healthcare. You could also work for a nonprofit or government entity, too, depending on your interests and qualifications. In fact, one of the best ways to customize your MBA to help make you eligible for work in a more specific field is to pursue an MBA that can be paired with a concentration, like marketing or healthcare administration. 
Because an MBA is so multifaceted, you'll be qualified to conduct all sorts of business within a company or organization. You might work in human resources, accounting, or auditing, or you could even participate in research and product development. With an MBA, you could carry out the bulk of your organization's marketing activities. 
Needless to say, your potential job titles will vary, but what all of these jobs have in common is that they are incredibly rewarding and financially lucrative. 
Not sure you have what it takes to earn an MBA? Fortunately, with the rise of online education, it's never been easier to gain the credentials you need to succeed. Online degrees aren't only more accessible and convenient, but they also tend to be more affordable. If you're a working professional looking for a simpler, more flexible pathway toward career advancement, you won't find a better option than an affordable online MBA. 
Common Application and Admission Questions
If you're thinking about earning an online MBA, you've made a smart decision. Doing so is one of the best ways to skyrocket your career to success. However, you won't get there without putting in your fair share of work first!
Your first step in the process is to complete an application to every school you may wish to attend. Don't send out a million applications willy nilly. Instead, take the time to thoroughly research each program that you think might check off all the boxes for you.
What's the best school at which to pursue an affordable online MBA degree program? There's no single best school for everyone. Finding the right school for your needs will require you to think carefully about the preferred course structure (Online? On-campus? Hybrid? Part-time? Full-time?) as well as how much you would like to pay (and can afford to pay) for your tuition. 
You will also want to think about other qualifications a program might have, too. Look for a degree that includes courses taught by credentialed faculty members, as well as one that will offer you plenty of hands-on learning opportunities in the form of research, extracurriculars, capstone projects, and other experiences. 
While it might be tempting to apply to dozens of schools as you complete the admissions process, don't fall victim to this common trap. Doing so will not only make decision day harder, but it will also get costly in a hurry. After all, most schools charge application fees when you apply, and you'll also have to factor in expenses for sending along transcripts, GRE scores, and other documents, too.
When it comes time to apply, narrow your list down to three or four potential schools. Be sure to get in touch with the admissions office at your schools to make sure you meet all of the required qualifications and to find out exactly what will be required of you.
Each school will vary when it comes to what kinds of documentation you will need to submit in order to qualify for admission. Sometimes, you may just have to submit an online application and copies of your undergraduate transcripts. In other situations, you might need to submit supporting documents like GRE or GMAT test scores, letters of recommendation, an essay or personal statement, and even a resume.
Again, every school will have different requirements in terms of how accomplished you must be, too. Some universities accept only candidates who earned a bachelor's degree with a GPA of 3.0 or higher, while others like to see that all candidates have completed certain prerequisite courses. You might need to meet a particular cut-off in regards to the GRE or you might have to have a few years of work experience.
When it comes to applying to an online MBA, it's far from a cookie-cutter experience. Each school has vastly different requirements and timelines, so it pays to find out the specifics well ahead of time. 
What About Financial Aid & Scholarships?
Earning a graduate degree is going to cost you some money—there's no way around it. However, the cost of earning an MBA does not have to be prohibitive. 
In fact, there are several ways that you can pursue higher education without putting yourself into thousands of dollars of debt. 
For starters, you'll want to consider the tuition and fees charged by your university. Don't restrict yourself just to state (or public) schools, either. Although these institutions charge fees that are usually less than that of what is charged by private universities, the "sticker price" can be deceiving. 
At face value, a private school usually costs more than a public university.  However, once you begin researching financial aid opportunities, private universities frequently come in at a lower price than public schools. 
That's because private schools are often able to provide additional scholarships and other funding that is simply not available at public institutions. You'll pay less for a degree of the same caliber, in many cases, even if you're an out of state student.
It's also worth your time to investigate whether your school charges reduced tuition for online learners. If it does, you may benefit simply from the fact that you are studying from a distance (even though you'll still have access to the same campus resources and support and earn an identical degree as what you would earn if you are studying on campus). 
Once you've narrowed down a list of schools based on cost, it's time to research additional opportunities for financial aid and scholarships. Your first step in this process is to complete the FAFSA, or the Free Application for Federal Student Aid. This form is available as early as January 1 of the year in which you plan to attend school. To qualify for the best opportunities, it's recommended that you fill it out as early in the year as possible.
Once you do, you will get an idea of what kinds of need-based financial aid you might qualify for. The FAFSA uses information about your financial standing, aggregating data from your tax returns, W2s, and other financial documents to determine your estimated financial need. If you are still a dependent on someone else's tax returns, you'll need to provide information from their finances as well as your own.
In addition to state and federal grants, loans, and work-study, the results from the FAFSA are often used to determine your eligibility for financial aid at the university level. The school will take the data from the FAFSA to estimate whether you might qualify for things like work-study, graduate assistantships, scholarships, and more.
Of course, not everything is about your financial need. If you're worried that you won't qualify for any financial aid because your income is not low, don't worry. There are still plenty of other options available. Many universities award merit-based scholarships, as do outside organizations. Your own employer might be willing to subsidize some of the cost of your college expenses, often in exchange for several years' work. 
Leave no stone unturned—the more financial aid you receive, the fewer student loans you'll be responsible for paying back after you graduate. 
How Much Can I Make With an MBA? 
Job titles vary when you have an MBA, so it goes without saying that your potential salary will vary, too. Some of the most popular job titles that MBA graduates pursue are those as sales managers, human resources managers, supply chain managers, and chief executive officers. However, you could also work as a chief marketing officer, a chief information officer, a general manager, or in one of hundreds of other potential roles.
There are many career paths you can pursue as an MBA graduate and also plenty of room for personal, professional, and financial growth. 
When you are pursuing a career in business, there are several ways you can gain a leg up on the competition. One of them is to earn a graduate degree. Individuals who receive master's degrees or higher tend to earn much higher salaries throughout a lifetime of earnings than do professionals who only receive bachelor's degrees. 
If you're reading this article, you've already made a smart choice by pursuing a master's degree. Another way to improve your potential earnings is to pursue a specialization. An MBA can automatically give you an edge and lead to a higher-paying position. However, when you add a specialization in areas like finance, accounting, supply chain management, or organizational leadership, you'll take classes that will help you bring your resume to the top of the pile as you apply for more specialized roles. 
Another factor that will impact your potential earnings, aside from the industry in which you work, is where you live. In general, living in a major metropolitan area like San Diego or New York will qualify you automatically for a higher starting salary. Keep in mind, though, that these areas also have a higher cost of living.
Some of the best-paying jobs you can pursue with an MBA include those in management. For example, as a top executive, you'll earn an average salary of $104,690. As a compensation and benefit manager, you can expect to earn $122,270, while as a training and development manager, you'll earn a salary of $113,350 or more. These figures are all according to the Bureau of Labor Statistics and only reflect the average wages of individuals with undergraduate degrees. As you might expect, earning a master's will qualify you for an even higher salary. 
You won't have to worry too much about the feasibility and likelihood of finding a job, either. Looking specifically at just one potential role you can pursue—that of a human resource manager—you can expect to see job growth of 6% by 2029. This is much faster than the national average for other occupations. 
Why such explosive growth? Managers of all kinds are needed to ensure that companies can adhere to regulations and to administer and create new programs to help them grow. These jobs in management and leadership, unlike many of those in the 21st century, are those that are not easily replaced by machines or technology. 
What Are the Best MBA Degrees?
We know that you have educational goals that you're itching to pursue, but you may not know where to start. The editors of Master's Programs Guide utilize a unique ranking methodology based on the following five aspects:
25% Overall Degree Affordability: Average cost of undergraduate and graduate tuition per school
25% Graduation Rate: Number of students who start at the university and actually finish there
20% Earnings Potential: Average mid-career salary of school alumni
20% Selectivity: The number of students who apply versus the number who actually get accepted
10% Online Graduate Offerings: The number of programs offered online in each department
At Master's Programs Guide, we strive to do our best to guide you and your family toward a fruitful academic career. The pursuit of knowledge is a noble one, and we want to help you reach your goals.
Master of Business Administration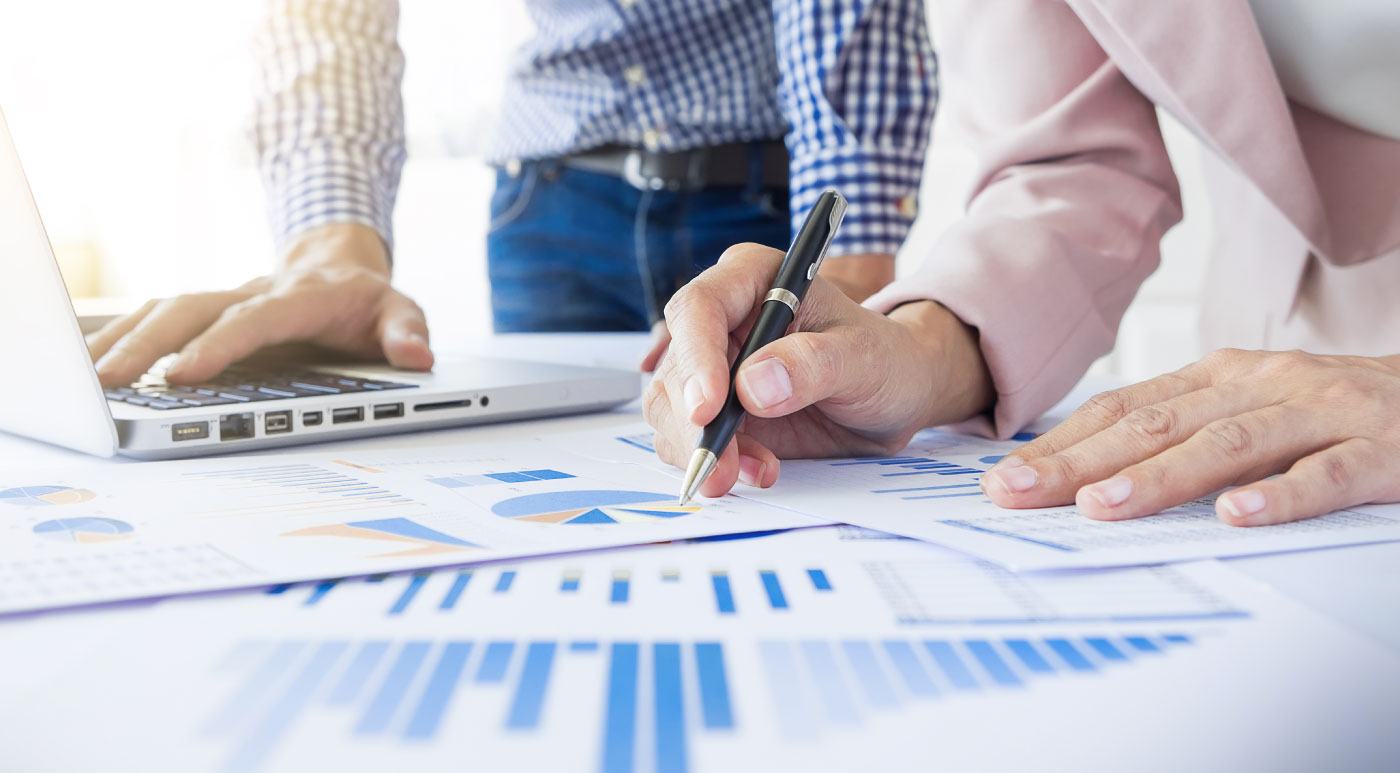 The University of Florida, located in Gainesville, FL, is one of the nation's top research institutions. Here, you'll find a variety of diverse graduate and undergraduate programs, many of which are available entirely online. From biology to teaching, mathematics to business, it might seem like the diverse offerings of programs have very little in common. 
However, what they all share is that they are taught by instructors with a passion for and commitment to research and hands-on learning. Choose to study at the University of Florida, and you'll be privy to some of the most extensive research opportunities in the country. This school has millions of dollars in research expenditures each year and provides all students, from freshman to doctoral candidates, with opportunities to get involved. 
Established in 1905, the University of Florida is home to more than 56,000 students. It has a reputation as being one of the largest schools in the country. Nevertheless, you won't have to sacrifice a hands-on approach to education when you choose to study at the Warrington College of Business. 
The Warrington College of Business is home to one of the most exemplary online MBAs. Here, you'll find three separate schools, including the MBA's Hough Graduate School of Business. This degree is designed for working professionals and offers an accelerated pathway (which will enable you to complete a degree in just one year) as well as a traditional two-year track.
Pursue the two-year track, and you'll complete 48 credit hours of study, including core business courses that will enable you to become a skilled practitioner in just about any area of business. Pursue the one-year track, and you'll take just 32 credits, skipping over the foundational courses and instead moving first to more advanced classes. You will take classes in topics such as Operations Management, Global Strategic Management, and Organizational Behavior. 
Concentration options include real estate, finance, and human capital. For all of these concentrations, you'll be able to pursue extensive professional development opportunities like career assessments and interview practice. 
Both programs are available entirely online, although there are options available for you to complete certain segments of the degree on-campus. For example, you can choose to travel to Gainesville to participate in career transformation weekends or intensive residencies. The degree also has global immersion experiences that you can pursue, too. 
To apply, you will need to have earned a bachelor's degree in business sometime within the last seven years. If you are going to be pursuing the accelerated pathway, you'll be expected to have taken prerequisite courses like Principles of Management, Statistics for Business Decisions, and Business Finance, too. Plan on submitting your official transcripts, a resume, a personal essay, letters of recommendation, and scores from recent GMAT examinations. You'll also need to prove that you have at least two years of full-time work experience in a business setting. 
Master of Business Administration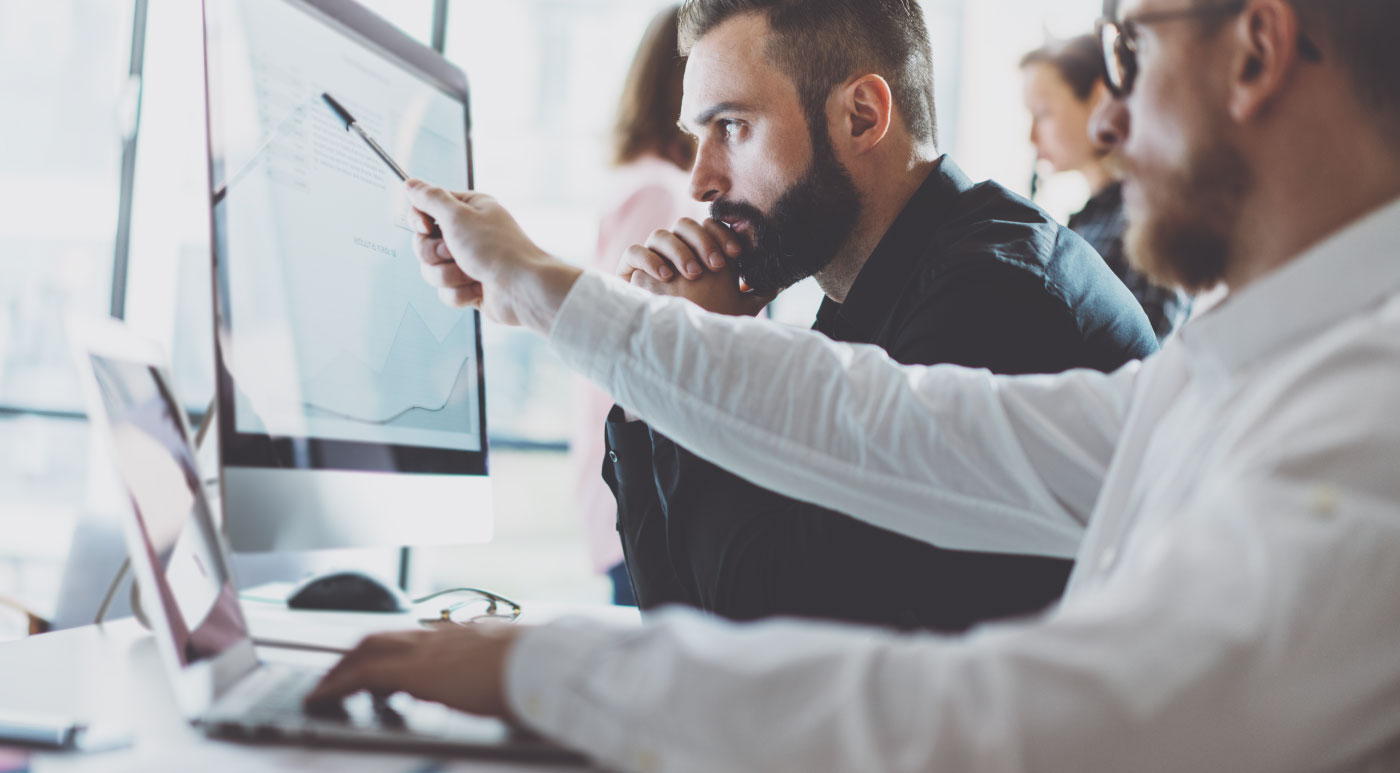 There are plenty of reasons to consider the Master of Business Administration at the University of Nebraska. Not only does this program allow you to complete your courses from anywhere in the world, but tuition is incredibly low here, too. You'll pay less than $8,000 or so each year as you take 30 core credits and 18 elective credits. 
In addition to the wide range of electives you can choose from, you'll also be able to choose from one of five different specializations. Available MBA concentrations include finance, business analytics, international business, supply chain management, and marketing.
These classes are structured, designed, and taught by Big Ten faculty who are leaders in scholarly research, helping to drive conversations and developments on what is next in the world of business. You'll build and expand your network as you work alongside your colleagues. Each class cohort is small and diverse, with students possessing an average of nine years of work experience. You'll challenge yourself as you build connections with other students around the world.
Not only that, but you'll gain access to extensive career advancement opportunities. You'll be able to work with an individual career coach and access resources like online resume reviews and alumni networks to help you build your career before you even graduate. 
In most cases, you'll be able to complete your degree in just a year and a half. However, if you want to study on a part-time basis, you can take as long as three to ten years to complete your studies at your own pace. You'll take ten core courses (each of which is three credit hours) along with six three-hour electives. Each individual course is only eight weeks in length, allowing you to move quickly through this fully-online curriculum. 
Another benefit of the online MBA at the University of Nebraska? You can take multiple classes per semester or just concentrate on a single course at once. If you're going through a particularly hectic period of your life, you can even choose to take a semester off and then jump right back into your coursework. 
You don't have to sacrifice quality for versatility or affordability, either. This university is ranked as one of the Best National Universities by U.S. News & World Report, with the MBA degrees here consistently receiving high marks, too. The MBA at the University of Nebraska offers learners a greater return on their investment, both in terms of their time and money, as compared to other schools. 
The program is ranked third best for the money not just in the country, but in the entire world, by Financial Times, too. With a flat tuition rate of just $650 per credit hour, it's easy to see why that's the case. 
To apply, you will need to submit all materials by July 1 for fall admission. Requirements include a bachelor's degree with a minimum of a 3.0 GPA, GMAT or GRE scores from the last five years, three professional references, a personal statement, and a resume showing past relevant work experience. At least one year of accumulated professional work experience is required, although exceptions are often considered. 
Master of Business Administration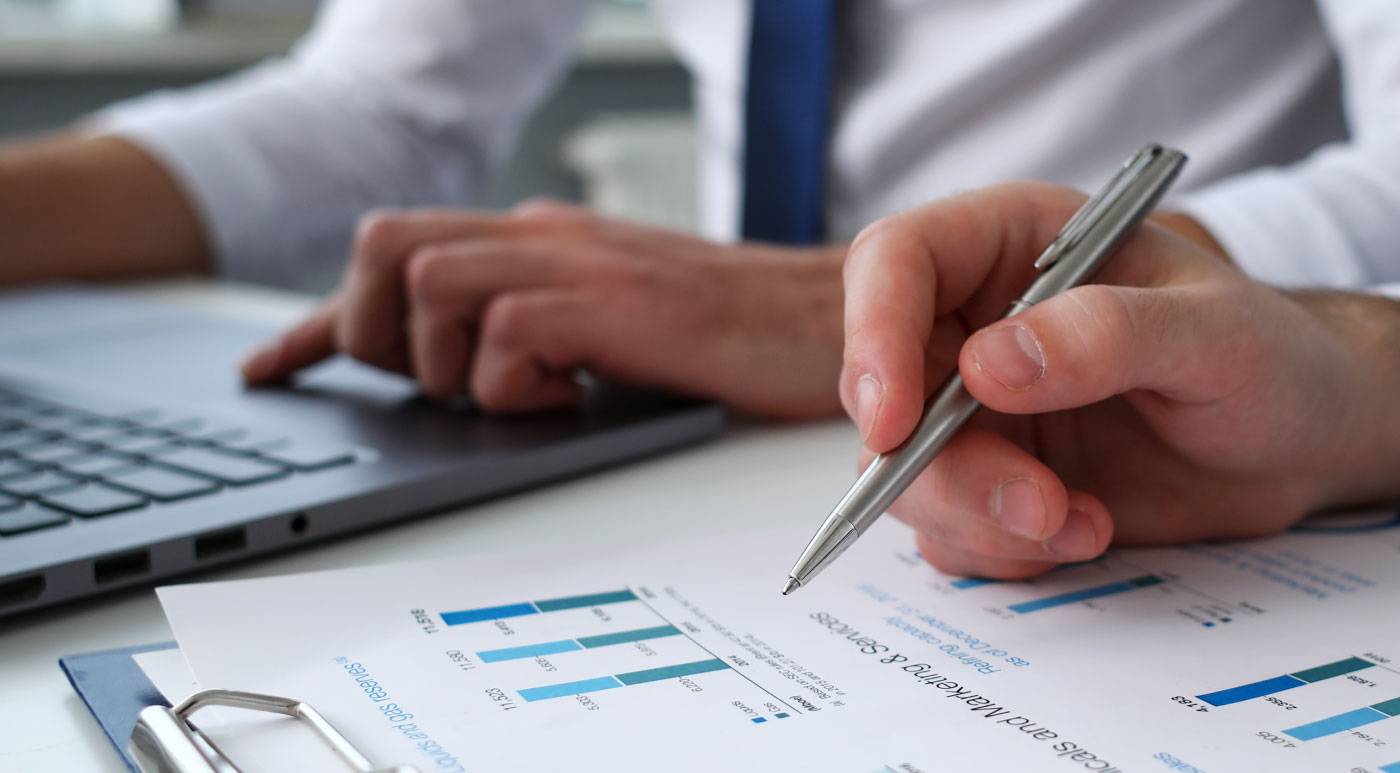 Originally a normal school designed to educate aspiring teachers, Texas A&M University-Kingsville was chartered in 1917. This school is the continuously operating public institution of higher learning in South Texas, having changed its name multiple times. First referred to as the Texas College of Arts and Industries and then simply as Texas A&I University, the school earned its modern-day moniker only in 1993.
This university offers more academic degrees and programs and conducts more research than any other university in the region. It's also one of the most affordable, offering more scholarships and producing more successful graduates than any other school in this area, too.
It's located in historic Kingsville, just 40 miles from Corpus Christi. Today, most of the school's population comes from South Texas, but there is representation from more than 35 states and 43 countries, particularly in regard to the online setting.
Designed for working professionals, the online MBA at Texas A&M University is tailored toward students from diverse backgrounds. You'll learn just as much from your fellow classmates as you will from your instructors, enabling you to build a strong professional network as you complete your courses. 
You won't spend much time doing so, however. This program is structured so that it can be completed in just 12 months, making it one of the most accelerated on the list. You'll be enrolled in small classes, which typically have no more than 30 students at a time. You'll get to know your instructors and fellow classmates on a first-name, personal basis. The average student-to-faculty ratio is just 16:1, in fact. 
Classes are incredibly broad yet still offering enough specificity for you to become an expert manager and business practitioner. Some of the classes you will be required to take include Information Systems and Business Analytics, Accounting and Value Creation, and Marketing Management and Value Creation. The degree is accredited by the Association to Advance Collegiate Schools of Business. 
Faculty members here are actively involved in both teaching and research. You'll gain more hands-on experience here than at practically any other university. Not only will you be able to pursue more traditional opportunities with your instructors, but you will also be given the opportunity to engage in campus events like the Economic Forum and Community Breakfast, too.
If you already have a bachelor's degree with an undergraduate GPA of 3.5 or higher, you won't be required to take the GMAT or GRE. Applying is quick and easy, another reason why this degree is perfect for busy working professionals. 
Ranked as one of the best online MBA programs by the U.S. News & World Report, it's clear that this program is a smart choice regardless of where you live.
Master of Business Administration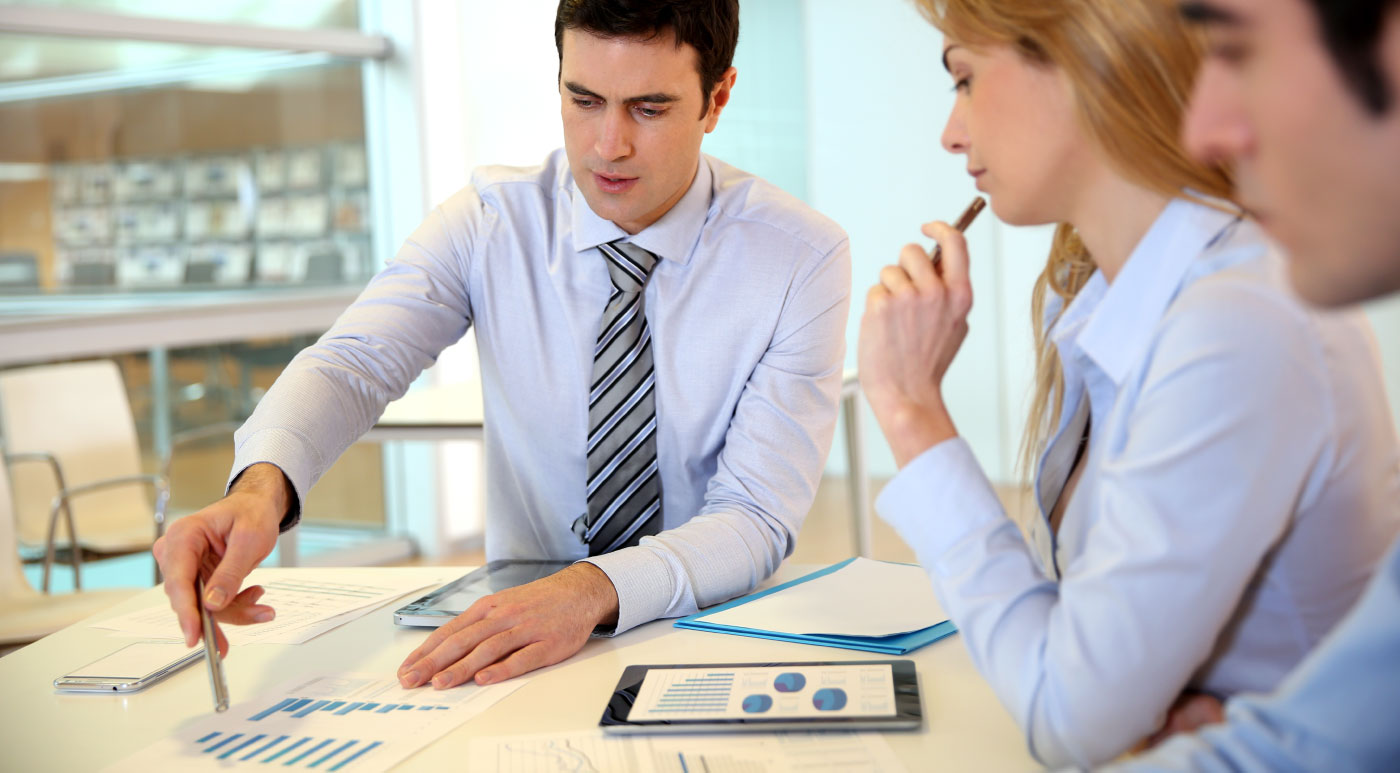 It's ranked as one of the Best National Universities in the country by the U.S. News & World Report, and it's incredibly versatile, customizable, and affordable, too. The online MBA degree at the University of North Texas is, for these reasons as well as hundreds of others, clearly one of the best.
One unique feature of the University of North Texas is that the school is a member of the National Council of Reciprocity Agreements. What does this mean? As a member, the University of North Texas can offer post-secondary courses for distance learners that are not only recognized by also accredited based on numerous national standards—in short, it will be easier for you to study here if you are an out-of-state learner. 
You can earn this degree entirely online and pay less than $8,000 per year for your tuition. On average, you'll pay less than $24,000 as a Texas resident, should it take you four years to complete your degree (and only slightly more if you are from out of state). 
You'll be able to earn a degree in just 14 months, choosing from a number of specializations so that you can expand your training in areas outside of business administration. Some of the most popular specializations include organizational behavior, human resource management, supply chain management, supply chain analytics, strategic management, marketing, and marketing analytics, just to name a few. 
Because this degree is offered in an accelerated format, you'll be able to graduate quickly and get right out into the workforce. Not sure that online learning is right for you? Not to worry. This degree can also be completed on-campus in Denton or Frisco as well as online. When you choose to study on-campus, you'll be able to pursue all of the previously mentioned concentrations as well as additional specializations in fields like sort entertainment management and business management, too.
Whichever you choose, you'll benefit from studies at a school that is one of the nation's largest public research universities. It's recognized as a Tier One research university and will give you the flexibility you need to learn—and to succeed. You'll gain marketable skills in things like teamwork, the strategic integration of business subjects, and the application of ethical conduct principles. 
The online Master of Business Administration at the University of North Texas requires 36 credit hours of study. All courses are administered in a flexible format in which each class lasts only eight weeks. This schedule is not only easy to manage, but it's designed to cater specifically toward adult learners. Even better, during the summer semester, you can take courses that last only five weeks. 
Neither the GMAT nor the GRE are required for admission. Instead, you'll just need to have a cumulative GPA of 3.0 or higher from a regionally accredited university. 
Master of Business Administration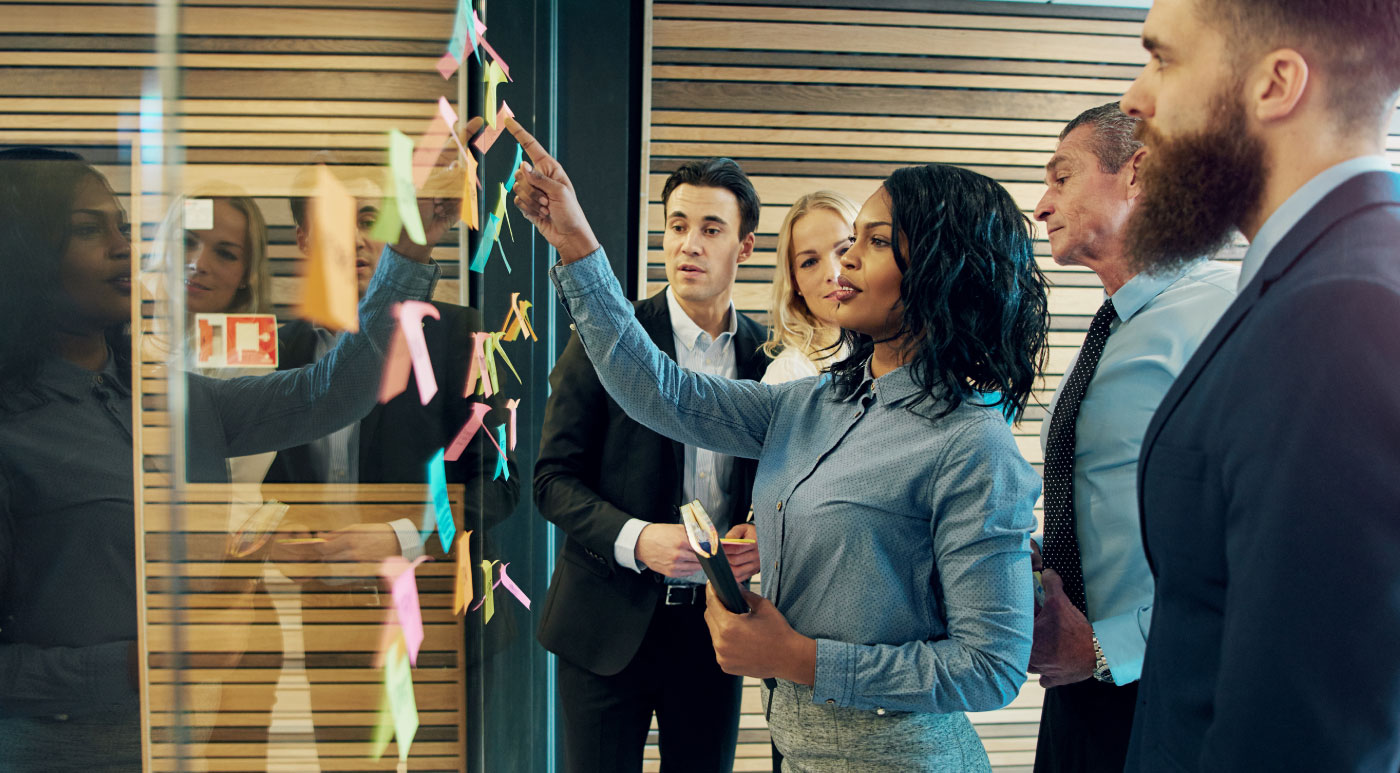 With a main campus in Williamsburg, KY, University of the Cumberlands may not be the first school that comes to mind when you're searching for one of the country's best and most affordable online MBA degrees. However, there are plenty of good reasons to give this school a chance.
Founded in 1888, the University of the Cumberlands was the brainchild of baptist ministers who wanted to offer quality education to local learners. Today, students in Kentucky still benefit from this school's exceptional program on campus, but you can also choose to study online, too. 
The online master's degree in business is one of several that is offered fully online and facilitated by the 120-year old school of business. It's designed for working professionals and taught by instructors who are expert practitioners. You'll enjoy extensive opportunities for career development and networking, along with classroom activities that are meant to foster collaboration and peer learning, such as group projects.
The degree is perfect for learners who want to switch careers or advance their careers to a managerial level. You'll be able to complete a variety of core courses in business such as Strategic Decision-Making, Organizational Behavior, and Managerial Accounting before you move on to business electives and concentration courses. You'll also complete an applied learning practicum. 
Whether you want to apply what you've learned to your current career or pursue a new one, you'll find exactly what you're looking for at the University of the Cumberlands. You can earn an MBA entirely online as you benefit from an academically rich curriculum with challenging assignments, case studies, and group projects. You'll not only learn from instructors who are experts in their field but you'll be guided along the way by advisors who are accessible, knowledgeable, and strive to build personal relationships. 
Your opportunities to succeed will extend far beyond the walls of the classroom, too (including the virtual walls of the online learning environment!). You will be able to engage in extensive career preparation and networking opportunities as you pursue one of thousands of potential management occupations both before and after graduation. 
With this degree, you can choose from six separate concentrations: healthcare administration, accounting, strategic management, marketing, entrepreneurship, and project management. Regardless of the concentration you choose, you'll complete 46 credit hours of study and take about two years to complete your degree. Before you graduate, you will need to take a comprehensive examination. All other course and degree requirements can be accessed asynchronously through Blackboard learning software. 
To apply, you will need to have a bachelor's degree from an accredited college, ideally with a GPA of at least 2.5. This program is accredited by the Southern Association of Colleges and Schools Commission on Colleges as well as the International Accreditation Council for Business Education. 
Best yet, tuition is incredibly affordable. You'll pay an average of $315 per credit hour and in many cases, may qualify for free or reduced-cost textbooks, too. Scholarships and other financial aid opportunities are available. 
Master of Business Administration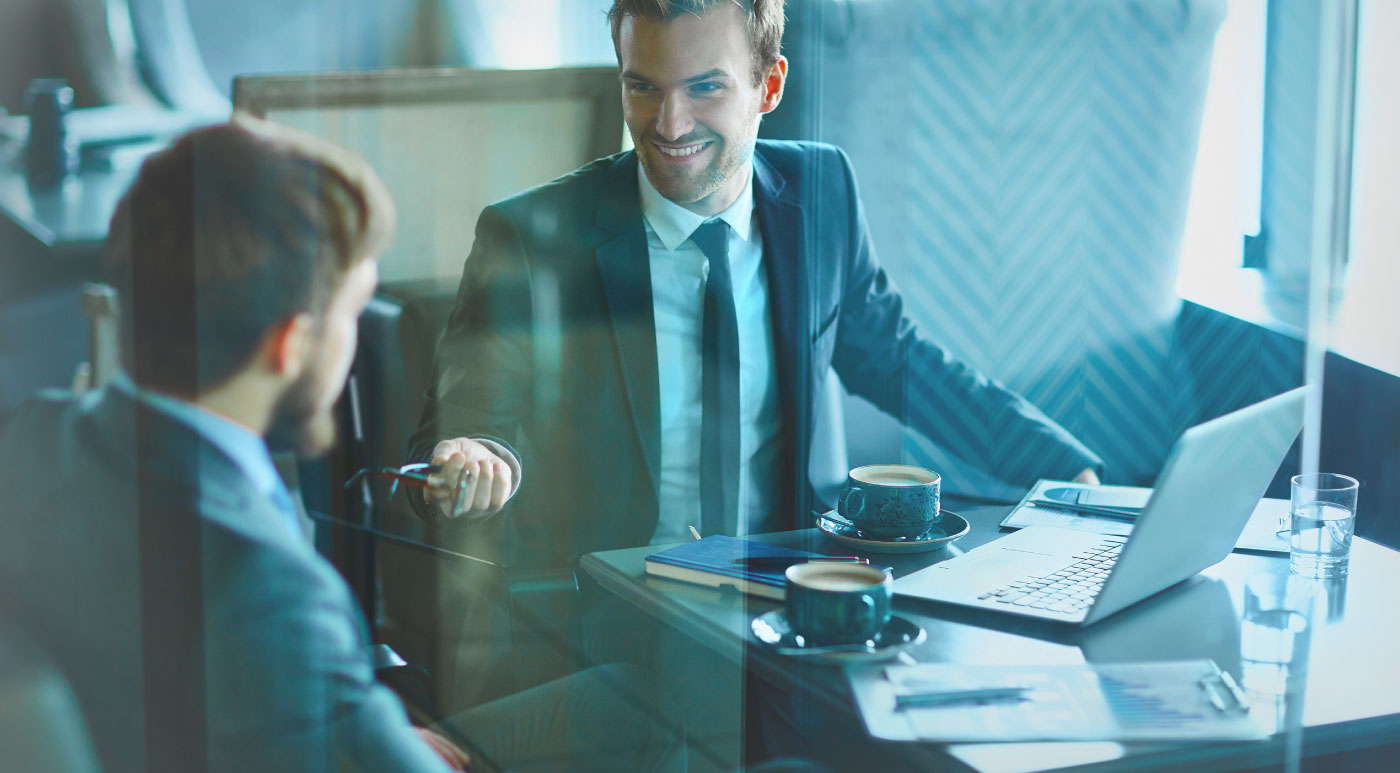 Want to earn an online MBA—but don't want to spend decades doing so? If so, you may want to consider the online MBA from William Woods University. 
Located in Fulton, MO, William Woods offers a fully online degree that is tailored specifically to working professionals and can be completed in two years or less. Upon completing this degree, you'll be able to pursue a career as a financial manager, marketing manager, CEO, entrepreneur, or hundreds of other options.
You don't have to pay an arm and a leg to get that kind of career, either. William Woods has a unique policy that guarantees that tuition will not go up as long as you remain continuously enrolled in the program. You'll take a wide variety of courses in this program, studying major topics like organizational theory, financial competency, and leadership. 
A highly affordable program, it features tuition that costs just $13,500—and that's for the entire program! You'll enjoy quite the return on investment, too, with graduates earning an average annual salary of $65,00 or more. The top 18% of graduates? They earned well over $100,000. If you've ever wondered whether earning an MBA would be worth it, these numbers should speak for themselves. 
Through your courses, you'll gain the skills in management and leadership that you need to be successful as the manager of a small or large company. You'll complete 36 credit hours of courses, including 12 core courses in areas like Management and Leadership, Statistics and Research Methods, and Human Resources and Organizational Behavior. You will also complete a business administration capstone project. 
Your classes will be rigorous and equipped with real-world skills and relevance. They are taught and designed by professionals who have proven their expertise in the corporate and working world. Faculty members have a unique blend of professional and academic experience that makes them invaluable inside the classroom. You'll gain an education that is both theoretically and practically-based. 
In fact, the faculty here have a range of professional experiences in roles like United Nations peacekeeping forces commanders, chief executive officers, heads of marketing, and more. 
William Woods offers an online MBA that is more than just a traditional MBA. It offers a traditional pathway to students interested in careers in business leadership, as it is fully accredited, yet is designed to fit the schedule of a working professional. 
Although this degree doesn't have as many concentrations as what you would find at other universities, you'll still have a great deal of choice and flexibility as you complete your studies. You can choose from emphasis areas in small business or global business, depending on your career goals, and choose from a number of elective courses as well. It is also important to note that this program is accredited by the Association to Advance Collegiate Schools of Business. 
To apply, you will need to have a GPA of at least 2.5 along with at least three credits in economics and accounting at the undergraduate level. 
Master of Business Administration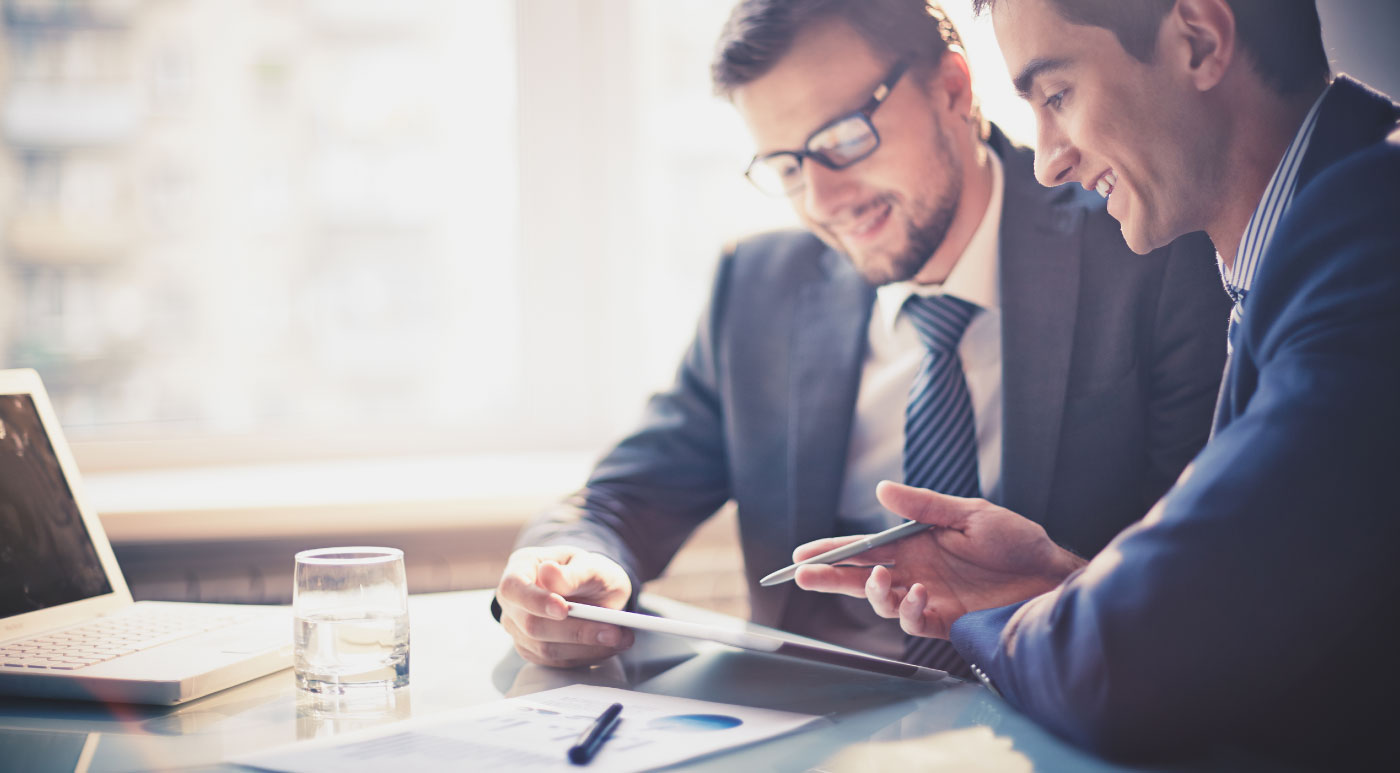 The MBA at West Texas A&M is perfect for students who want to pursue a professional business degree that is fully accredited. It has frequently been ranked as a program of distinction by TFE Times (it is, in fact, the only regional program in the Southwest to earn a top 100 ranking). 
All required courses are offered asynchronously and can be completed on-campus as well as online. It is meant for fully employed professionals and allows up to six years for completion, making for one of the best work-life balances. However, if you'd rather move more quickly through the curriculum, you can complete your studies in two years or less. 
You can enroll in classes throughout five semesters each year, or choose to take just a class or two here or there. Courses are offered in the fall, winter intersession, spring, and summer 1 and summer 2 sessions. 
You'll take hands-on courses in a variety of relevant topics. Before beginning your core MBA courses, you'll take leveling courses to help you establish proficiency in statistics, accounting, and finance (these can often be waived by relevant undergraduate experience). 
Then, you'll move on to core courses in niches like accounting, quantitative analysis, computer application and technology, corporate finance, economic theory, marketing, business integration, and international business. You'll complete a capstone course of either an MBA portfolio or a Research Methods in Business and Economics course. You'll also be able to take up to nine hours of MBA courses for various specializations.
With tuition costs that come in at less than $7,000 per year, West Texas A & M University offers some of the most affordable courses as part of its online MBA program. Accredited by the Association to Advance Collegiate Schools of Business, this degree provides learners with solid training in all fields of business, including corporate finance, management, economics, and accounting.
However, it's far from a cookie-cutter degree. The program also comes with numerous concentration areas so that you can tailor your studies to your unique career interests. Some of the most frequently sought-after specializations include general business, computer information systems, marketing, management, healthcare management, and more.
When you enroll, you'll be matched with an advisor to help create a personalized plan of study. Your advisor will work closely with you to make sure you are taking the courses that are necessary for your intended career path and for degree conferral.
Ranked as one of the Best Regional Universities in the West and Top Public Schools by U.S. News & World Report, West Texas A&M University also offers an MBA that is top-ranked by this publication, too. Ready to apply? After creating an unofficial personalized plan of study, you'll need to submit your materials to the Graduate Business Programs Office. Required materials include transcripts, a statement of goals, three letters of recommendation, and GMAT test scores. In many cases, you can qualify for a GMAT waiver (such as if you had a cumulative undergraduate GPA of 3.0 or higher). 
Master of Business Administration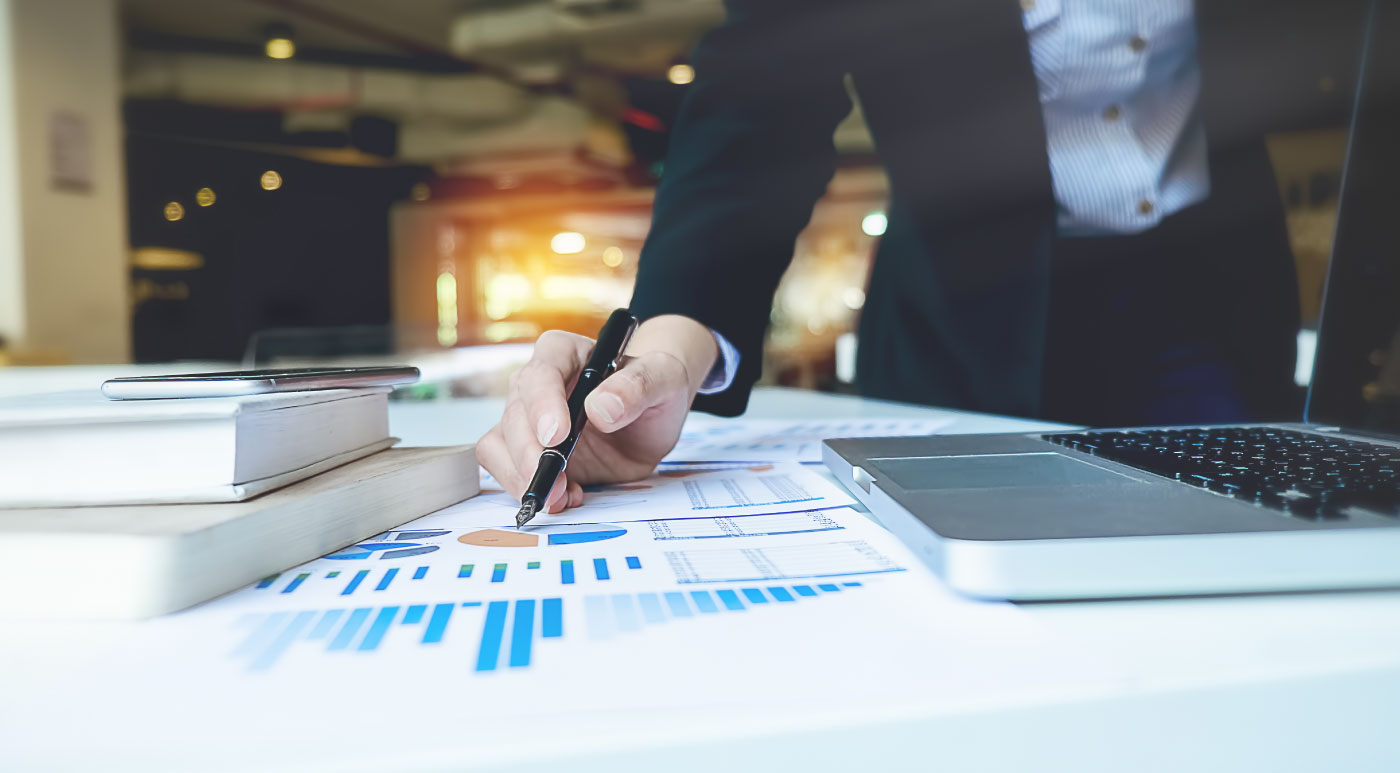 Having been around for more than 150 years, SUNY Oswego in Oswego, NY has been challenging the limitations of higher education and offering motivated learners unique ways to earn their degrees. With a commitment to providing transformative education, this school offers one of the best—and most unique—online MBA degree programs. 
Founded in 1861, SUNY Oswego offers more than 40 different master's programs and 70 different minors. With an average class size of just 24 students and a student-to-faculty ratio of just 17:1, this school offers aspiring MBA candidates with one of the most hands-on training programs of its kind. In fact, more than 800 students participate in internships, cooperative learning experiences, and other career-building opportunities each year. 
They're guided by faculty with extensive expertise. In fact, 88% of full-time faculty hold the highest degrees in their field. The program is accredited through the Association to Advance Collegiate Schools of Business. In fact, it's one of less than 5% of business schools worldwide to earn such an accreditation. 
The curriculum of this degree is flexible and adaptable. You'll be able to pursue your passions after completing your foundational coursework and to pursue unique specialization in public accounting, business administration, and health services administration. SUNY College at Oswego also offers an advanced certificate in nursing home administration that is available entirely online. 
You can start your courses at any time during the fall, spring, or summer semesters. Admission is rolling, meaning you can apply whenever it's most convenient for you. You can take courses at the main campus, at the Syracuse campus, or exclusively online, depending on your needs and goals. Most students will take just two years to complete their degrees.
You will take 36 total graduate credit hours of core courses along with directed electives. Twenty-one credit hours will help to build your foundational training in the foundational skills, concepts, and principles of management. 
Not only that, but this degree is affordable, too. New York State residents pay an average of $625 per credit hour. More than $84 million is granted in financial aid and other scholarships each year, with 89% of all students receiving some form of financial aid.
There's a great return on investment here, too. Ninety-four percent of graduates are employed or continuing their education after graduation, with 89% working in their field of choice. If you're wondering how students can be so successful, the answer is simple. Not only do they have access to extensive academic and career-building opportunities while enrolled in their studies, but students are also invited to tap into an alumni network that's over 87,000 past students strong.
You don't have to take our word for it, either. SUNY College at Oswego is consistently ranked as one of the best universities in the country. Not only is it regarded as a Top 10 Public "Best Regional Universities-North" as well as a Top 10 "Best Value School-North" by the U.S. News & World Report, but the online MBA is specifically cited as the best of its kind in New York State. 
Master of Business Administration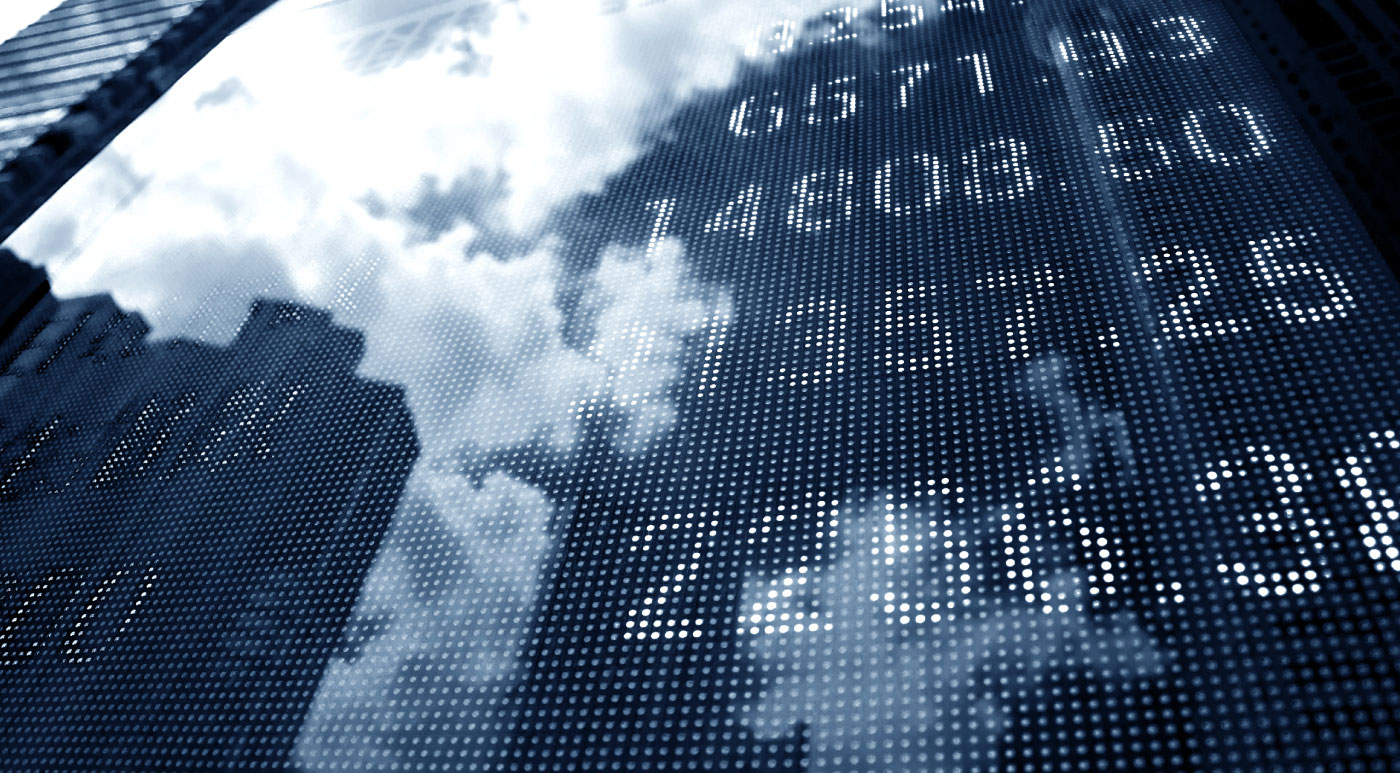 As the second-oldest state-assisted institution in North Carolina, Fayetteville State University is a member of the University of North Carolina system and has quite a storied history.
It was founded in 1867 and remains one of the top economic drivers of the region's growth. A major resource for cultural and community enrichment, the school encourages faculty and students to work, study, and partner with local businesses, institutions, and military organizations. In fact, since 2009, the school community has completed over 100,000 hours of service in the local area.
With rock-bottom tuition, Fayetteville State University offers one of the most affordable online MBA degree programs in the entire country. Here, the online degree is designed for business professionals who are already committed to their line of work. The program is designed with ten potential concentrations so that you can tailor your studies toward your unique interests. 
For example, you might choose to pursue a concentration in finance—or one in healthcare management. Other options include marketing, business intelligence and data analytics, international business, supply chain management, and more. The school is top-ranked by the U.S. News & World Report, regarded as one of the Best Regional Universities in the South and a Top Public School, too. 
Can't decide on a concentration? You don't have to settle for just one pathway. The school also makes it possible for learners to complete an additional certificate. Certificates are available in project management, healthcare management, cybersecurity management, and business. 
Regardless of the concentration you choose, you'll benefit from a flexible and affordable way for you to pursue your goals. You'll be able to access live and fully recorded lectures as well as some of the industry's best software tools. With these tools and learning techniques, you'll remain constantly connected to an outstanding business community. 
You will be able to graduate in as little as 24 months or spend as long as 72 months completing your degree. Most students will take about two classes each semester as they complete a minimum of 36 credit hours of study. Classes are divided into five- and eight-week terms. 
As one of the most affordable MBA programs in the country as well as one of the most affordable in the University of North Carolina system, this degree offers learners the ability to take courses from any other UNC campuses through UNC online. You'll enjoy substantial discounts and financial aid opportunities, particularly if you are an active-duty military member or veteran.
To apply, you will need to submit all materials ten days prior to the first day of classes in a given semester. Because of this short timeline, applying is easy and convenient. You will need to submit transcripts showing that you earned a bachelor's degree from an accredited intuition with a minimum undergraduate GPA of 2.75 or higher. You will also need to submit GRE or GMAT scores, though these can often be waived if your undergraduate GPA was high. 
Other required materials include letters of recommendation and the TOEFL (Test of English as a Foreign Language) if you are a speaker of a native language other than English.
Master of Business Administration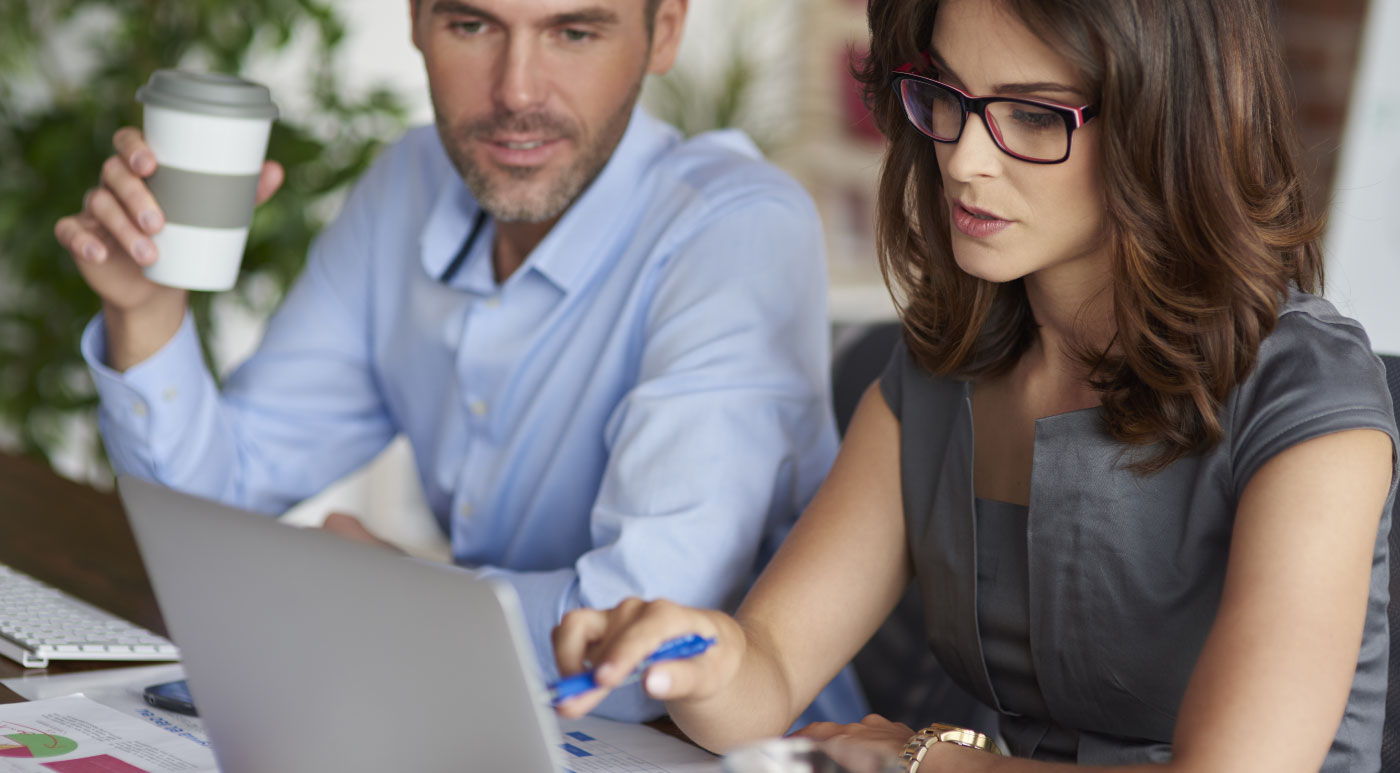 Multiple start dates. One hundred percent online coursework. Dozens of degrees across many areas of study. Oh, and super low tuition, too. What more could you possibly want from a university?
At Southeastern Oklahoma State University, you can truly have your cake and eat it, too. This school offers one of the best online Master of Business Administration degrees. It's just one of many exemplary degrees offered here, with other popular Southeastern Oklahoma State programs including those in sports administration, Native American leadership, education, and more.
Located in Durant, OK, Southeastern Oklahoma State University is a small university with fewer than 5,000 students, many of whom study exclusively online. This school caters specifically to nontraditional learners, with a population of 51% first-generation college students (and a median student age of 28.2). Ninety percent of students receive some form of financial aid, too, making this one of the most diverse and most accessible schools for students of all kinds.
Here, you'll have access to a quality education that will help you serve the needs of the region, the country, and the world. You will build your social, personal, and academic well-being as you progress through your coursework and gain expertise in core business areas. 
Offered by the John Massey School of Business, this program is one of the best. It features core courses such as Behavioral Management, Research Methods, Marketing Management, and Data Analysis for Managers. Although all students, regardless of their concentration, will take the same MBA core courses, there is also plenty of room for you to customize your studies by taking electives in a specialization area.
The online MBA has multiple specializations. You can choose from a variety of concentrations, including those in general business, accounting, aerospace logistics, data analytics, entrepreneurship, finance, healthcare information systems, human resources, management, marketing, Native American leadership, project management, safety, strategic communication, and leadership.
Most of these concentrations consist of 36 credit hours of study with tuition that's incredibly affordable at just $330 per credit hour. In most cases, you can earn a degree in just 12 months. These accelerated programs require no GMAT for admission. You don't even have to have a bachelor's degree in business—in fact, as long as you complete four one-week online leveling courses, no background knowledge or expertise is required. 
You'll benefit from real-world experiences that will make it easy for you to apply what you have learned to your career almost immediately. You'll learn from faculty who are industry experts and will work closely with you to help you develop your skills in business and management. You'll build your foundational knowledge in a number of areas, including finance, analytics, accounting, strategy, marketing, and ethics. 
In doing so, you will not only expand your professional competencies, but you'll also increase your marketability for a wide variety of careers, including those in business, leadership, and executive-level positions.
To apply, you will simply need to complete an online application and submit evidence of a completed bachelor's degree. A minimum GPA of 2.5 is required. 
OTHER NOTABLE PROGRAMS 
#11. Fitchburg State University
Location: Fitchburg, MA
Degree: Master of Business Administration
Net Price: $3,828
#12. Tarleton State University
Location: Stephenville, TX
Degree: Master of Business Administration
Net Price: $7,024
#13. University of South Dakota
Location: Vermillion, SD
Degree: Master of Business Administration
Net Price: $6,835
#14. Western Illinois University
Location: Macomb, IL
Degree: Master of Business Administration
Net Price: $11,604
#15. University of Hartford
Location: West Hartford, CT
Degree: Master of Business Administration
Net Price: $13,055
#16. University of Texas of the Permian Basin
Location: Odessa, TX
Degree: Master of Business Administration
Net Price: $5,085
#17. Fort Hays State University
Location: Hays, KS
Degree: Master of Business Administration
Net Price: $4,266
#18. Louisiana Tech University
Location: Ruston, LA
Degree: Master of Business Administration
Net Price: $9,603
#19. Texas A & M University-Commerce
Location: Commerce, TX
Degree: Master of Business Administration
Net Price: $6,424
#20. Midwestern State University
Location: Wichita Falls, TX
Degree: Master of Business Administration
Net Price: $5,634
#21. West Liberty University
Location: West Liberty, WV
Degree: Master of Business Administration
Net Price: $5,920
#22. Prairie View A & M University
Location: Prairie View, TX
Degree: Master of Business Administration
Net Price: $6,968
#23. University of Maine
Location: Orono, ME
Degree: Master of Business Administration
Net Price: $9,106
#24. Southern Arkansas University
Location: Magnolia, AR
Degree: Master of Business Administration
Net Price: $6,234
#25. Arkansas State University
Location: Jonesboro, AR
Degree: Master of Business Administration
Net Price: $6,210
#26. Frostburg State University
Location: Frostburg, MD
Degree: Master of Business Administration
Net Price: $10,324
#27. Mississippi State University
Location: Mississippi State, MS
Degree: Master of Business Administration
Net Price: $8,650
#28. Missouri State University
Location: Springfield, MO
Degree: Master of Business Administration
Net Price: $6,038
#29. Henderson State University
Location: Arkadelphia, AR
Degree: Master of Business Administration
Net Price: $6,126
#30. Texas A & M University-Corpus Christi
Location: Corpus Christi, TX
Degree: Master of Business Administration
Net Price: $7,328