Ready to find your ideal master's program?
www.mastersprogramsguide.com is an advertising-supported site. Featured or trusted partner programs and all school search, finder, or match results are for schools that compensate us. This compensation does not influence our school rankings, resource guides, or other editorially-independent information published on this site.
Do spreadsheets and numbers make you smile? Do you find the sound of calculator keys tapping away both melodic and soothing?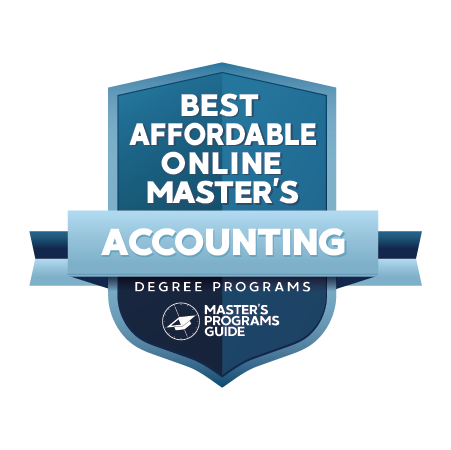 If so, a master's degree in accounting might be the right choice for you. And if you think accounting is just about balancing books and counting back money, think again. Accountants work in a variety of fields. 
As an accountant, you could work in the U.S. healthcare reform. You could work for the Federal Bureau of Investigation (FBI) to help solve white-collar crime. You could even become a chief financial officer of a major company. 
The word "accountant" is one that generally conjures up yawn-worthy images of suited-up professionals sitting behind their desks, counting out bills. But as an accountant, your job will be so much more. When you get a master's degree in accounting, you will become a problem solver, a communicator, a thinker, and a skilled, savvy professional with the characteristics necessary to work in any field.
As an accountant, you'll be anything but conventional.
How do you become an accountant? There are multiple pathways you can choose from, and while earning a bachelor's degree is the first step, a master's is generally advised. In fact, in order to sit for the CPA (Certified Public Accountant) exam, you'll be expected to have no less than a master's degree. The two years of program coursework often suffices as the two years of experience required to sit for the examination. 
Rest assured that just as no two careers in accounting are alike, neither are two master's degrees. You'll have several options available. You could apply to a Master of Accountancy program or a Master of Science in accounting program, both of which tend to admit students who have earned undergraduate degrees in accounting or related fields. 
You could also apply to a Master of Business Administration in accounting or a Master of Professional Accounting. This is a good option if you do not have an undergraduate background in accounting or even anything related to business. In fact, these programs often admit students with humanities-based majors. 
Some universities offer both on-campus and online programs for master's in accounting degrees. You may also be able to choose a hybrid program. Online programs offer convenience in that you will be able to take classes when it's most convenient for you—a vital characteristic if you're already working in the industry. 
You'll need to be organized and motivated to complete an online master's, but as long as your program is accredited (as a bulk of online degrees are), you'll get the skills necessary to succeed. Another benefit of online degrees? They also tend to be more affordable. 
Why should you earn a master's in accounting? The real answer should be—why not? Most employers prefer to hire accountants who have earned master's degrees. Not only does graduate-level education give students the credit hours necessary to pursue licensure as CPAs, but it also gives them skills related to core areas of accounting, like forensic accounting, government accounting, tax accounting, public accounting, and more. 
The jobs in accounting span a variety of industries—explore all of your options by earning an affordable online master's in accounting. You won't regret it in the slightest. 
Common Application and Admission Questions
Finding the right affordable online master's in accounting can be a challenge. If you've already settled on an online program—whether because it's more convenient for your schedule, you need the affordability, or you just like the freedom of studying online—you're in luck. You've already narrowed down your search quite a bit. 
However, there are several other considerations you need to make before filling out your college applications. It's important to narrow down your choices before you apply to schools. While it might be tempting to apply to dozens of schools with abandon, the fees can add up—after all, most schools charge application fees. Although these are minimal, they can be quite costly if you apply to multiple programs.
To help you narrow down your search, consider a few personal traits that will give you more insight into the best program for you. For example, does the program meet the CPA curriculum requirements in your state? Is there an option to pursue concentrations that interest you—or that will better prepare you for the career of your dreams?
What about other factors—for example, career placement services and the strength of the university's alumni network? Does the degree give you the option to maintain or pursue full-time or part-time work? Is financial aid available? Will the degree allow you to work independently, or as part of a cohort?
All of these considerations matter in helping you find the perfect program. 
In general, you'll be expected to earn between 30 and 60 credit hours before graduating from your master's degree in accounting. You may also need to complete an internship or work experience, which will give you the work hours necessary to pursue licensure or certification. You'll take classes that cover broader topics of accounting but you'll also get the opportunity to pursue electives in areas of interest. 
Keep in mind that, while many master's in accounting admit students with no prior experience, you may be required to take more classes to make up for that deficit. Some programs will have prerequisites that you'll need to satisfy before beginning your major coursework. 
Either way, look for a degree that is accredited. This will give you a good idea of the program's quality. An accredited program is essential if you plan on transferring credits, receiving financial aid, or applying for licensure or certification. 
Application requirements vary depending on the institution. Usually, you will be expected to submit evidence of an undergraduate degree in a relevant area, like accounting, business, or finance (although some programs may accept students with backgrounds in other fields, too). You will likely need to sit for the GRE (Graduate Record Examinations), too. 
When you apply, you will be expected to submit evidence of both of these qualifications—usually through transcripts from any colleges you've attended and official test scores. Requirements vary by institution, but usually, colleges will look for high scores on the GRE and a GPA of at least 3.0. You may also be asked to submit letters of recommendation, a resume or curriculum vitae, evidence of work experience, and a personal essay, too. 
What About Financial Aid & Scholarships?
When you apply for your online master's in accounting, you will likely be able to do so online. Make sure you research the specific deadlines associated with your college and the accounting program to make sure you have all of your application materials in on time. Usually, programs admit students twice per year, although this can vary.
Once your application has been safely filed away, you can start thinking about the financial aid process. Earning a degree, after all, is a significant financial investment—especially if you've already spent loads of money on your undergraduate degree. Rest assured, as long as you attend an accredited program, you will likely be able to apply for state and federal financial aid, regardless of whether you are studying full- or part-time. 
The costs associated with an accounting degree can vary. Don't assume that private colleges are off-limits just because their "sticker prices" are a bit higher than public colleges. Often, private colleges are able to offer significant amounts of institutional financial aid to students, too, which can offset most of these additional expenses. 
Remember to factor in all associated costs of attendance, including books, learning resources, and technology (such as computers). Attending an online program is almost always more affordable than attending an on-campus program. This is because you won't have to worry about additional fees for things like parking, transportation, room and board, and student activities. 
Federal student aid is the first place you should look when you are seeking financial aid. The federal government provides billions of dollars in grants, work-study funds, and loans each year. The first step in obtaining federal financial aid is to fill out the FAFSA – the Free Application for Federal Student Aid. 
In order to be eligible, you must be seeking admission to a degree-awarding program. You should have a high school diploma or GED and a clean criminal record. The application process opens on January 1 of each year. You will need to have your tax information from the prior year ready, including federal income tax returns and W-2s. In some cases, you might also need to submit bank statements and other ancillary documents. 
The FAFSA will determine your eligibility for any federal grants, loans, and work-study, as well as state programs, if they are available to graduate students where you live. However, your options aren't exhausted after completing the FAFSA, either. Many universities offer scholarships and assistantship programs to help you bridge the financial gap. 
To help make you the most desirable candidate for these opportunities, dust off your resume, and make sure your grades are as high as they can be when you apply. Having high GRE test scores and a solid work experience record can also help to make you the most eligible person for these awards.
How Much Can I Make With a Master's in Accounting? 
Earning a master's degree in accounting will help you get ahead in the field. You'll not only have broad analytical skills that will help you rise to higher-level positions in taxation, banking, insurance, or any other area of finance, but it will also make you eligible for certification as a public accountant, or CPA. 
The CPA exam is the best-known and most prestigious designation in accounting. It's an intense exam, but it's worth taking. Once you obtain this licensure, you'll be much more marketable for higher-level jobs. 
Average salaries vary, but some of the best-paying jobs are in finance and insurance. Financial specialists earn the most, bringing in an average salary of $71,950 per year, according to the Bureau of Labor Statistics. Become an auditor or accountant, and you'll make an average salary of $71,550 each year. Management is also another popular choice—you could earn upwards of $74,000 per year. The highest 10% of all earners made more than $124,450 in 2019. 
Wages vary depending on where you live, with the highest earners located in major metropolitan areas. As an accountant, you can expect to have steady work throughout the year, with some seasons (like tax time) a bit busier than others. 
Most students go on to work in accounting, bookkeeping, tax preparation, or payroll services upon graduation. Of the 1.4 million jobs in accounting as of 2018, nearly a quarter were held in these areas. However, you could also go on to work in government, management of various enterprises and companies, government, insurance, and finance. You could even be self-employed!
Your opportunities will be limitless once you earn an affordable online master's in accounting. You could work in an office, but this job is flexible enough that you could also work from home. Many accountants work alone, but just as many work in teams with other auditors, accountants, and other professionals. 
Remember, while you can obtain a high-paying job as an accountant with just a bachelor's degree, earning a graduate degree will open up countless doors for you. Not only will it make you qualified to sit for salary-boosting credentialing examinations, but it will also make you eligible for top-ranking leadership positions, too. 
One of the best parts about becoming an accountant is that these jobs are in high demand. Because the economy continues to grow and become more globalized at a nearly exponential rate, there is a strong demand for auditors and accountants of all kinds. As the economy improves, more workers will be needed to prepare financial records. 
The average anticipated growth for accountants, auditors, and financial specialists is expected to grow by 6% before 2028. This is higher than the national average. It's yet another indicator that earning an affordable online masters in accounting might be the right—and smartest!—choice for you.
What Are the Best Online Master's in Accounting Degrees?
We know that you have educational goals that you're itching to pursue, but you may not know where to start. The editors of Master's Programs Guide utilize a unique ranking methodology based on the following five aspects:
25% Overall Degree Affordability: Average cost of undergraduate and graduate tuition per school
25% Graduation Rate: Number of students who start at the university and actually finish there
20% Earnings Potential: Average mid-career salary of school alumni
20% Selectivity: The number of students who apply versus the number who actually get accepted
10% Online Graduate Offerings: The number of programs offered online in each department
At Master's Programs Guide, we strive to do our best to guide you and your family toward a fruitful academic career. The pursuit of knowledge is a noble one, and we want to help you reach your goals.
Master of Science in Accounting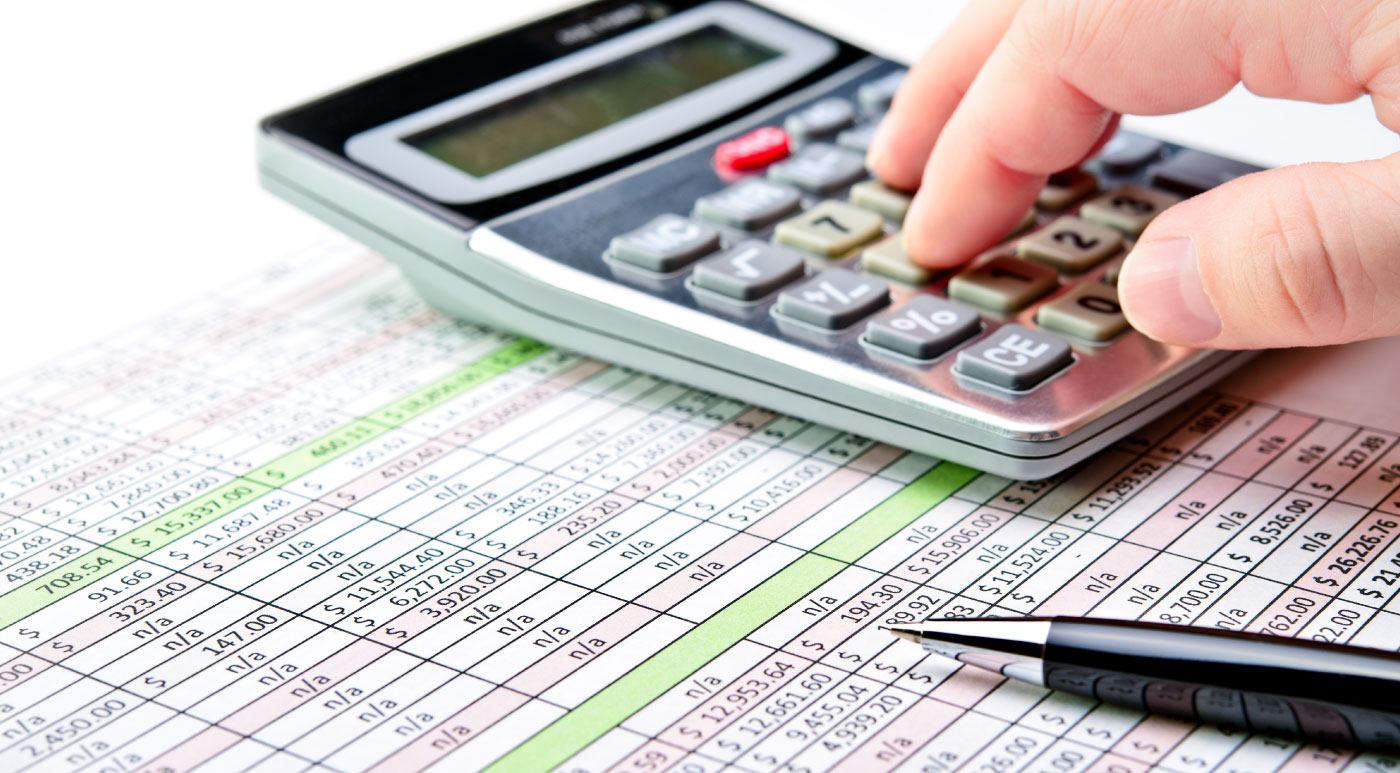 As one of the largest evangelical Christian universities in the world, Liberty University offers some of the best, most affordable, and most forward-thinking online programs in the country. Enroll at Liberty University, and you'll be expected to follow the university's conservative Christian honor code—but you'll benefit from a world-class education that is second to none.
The Master of Science in accounting at Liberty University consists of 30 credit hours. When studying full-time, most learners can learn their degrees in as little as one year. The program will help you combine your passion for data analysis with the technical skills necessary to come up with finely-attuned solutions that businesses are seeking. 
This program comes with seven different accounting tracks that can provide you with the skills you need for a marketable career. You will get the 150 hours of formal education necessary to sit for the CPA exam. Most importantly, you'll learn how to apply your analytical skills in a creative way to open up the door to a rewarding career in accounting.
Specializations in this program include audit and financial reporting, financial services, forensic accounting, taxation, leadership, and business. If you're undecided as to your desired career path, you can also pursue a  general track. You'll take applicable classes in topics like managerial finance, international business, entrepreneurship, and strategic leadership and management, just to name a few.
The degree is accredited by ACBSP, the Accreditation Council for Business Schools and Programs, and is ranked as one of the best schools in the country. It will give you the credentials necessary for many managerial positions, too. Liberty University is ranked in the top percent of more than 2,100 online colleges and universities and ranked as the second-best online school in the country by Niche.com. 
With Liberty University's master's in accounting, you'll pay just $565 per credit hour. Classes are offered 100% online with flexible courses lasting only eight weeks each. Since there are no set log-in times, you can study when it makes the most sense to you. If you're already working, that's a feature that will be vital for your success. 
Discounts are available for graduate students in the form of scholarships, loans, and other financial aid. Plus, as a military-friendly school (it's ranked "Best for Vets" by Military Times) the school offers tuition discounts with rates starting at just $275 per credit hour for graduate courses. 
Another unique feature that helps to make Liberty's online master's in accounting more affordable? The school, in its commitment to affordable online academics, has frozen it's tuition rates for all graduate, undergraduate, and doctoral programs for the last five years and counting. 
To apply to this program, you'll need an accredited bachelor's degree with a 3.0 or higher GPA. You will need to submit official college transcripts and an application fee of $50, too.
Master of Science in Accounting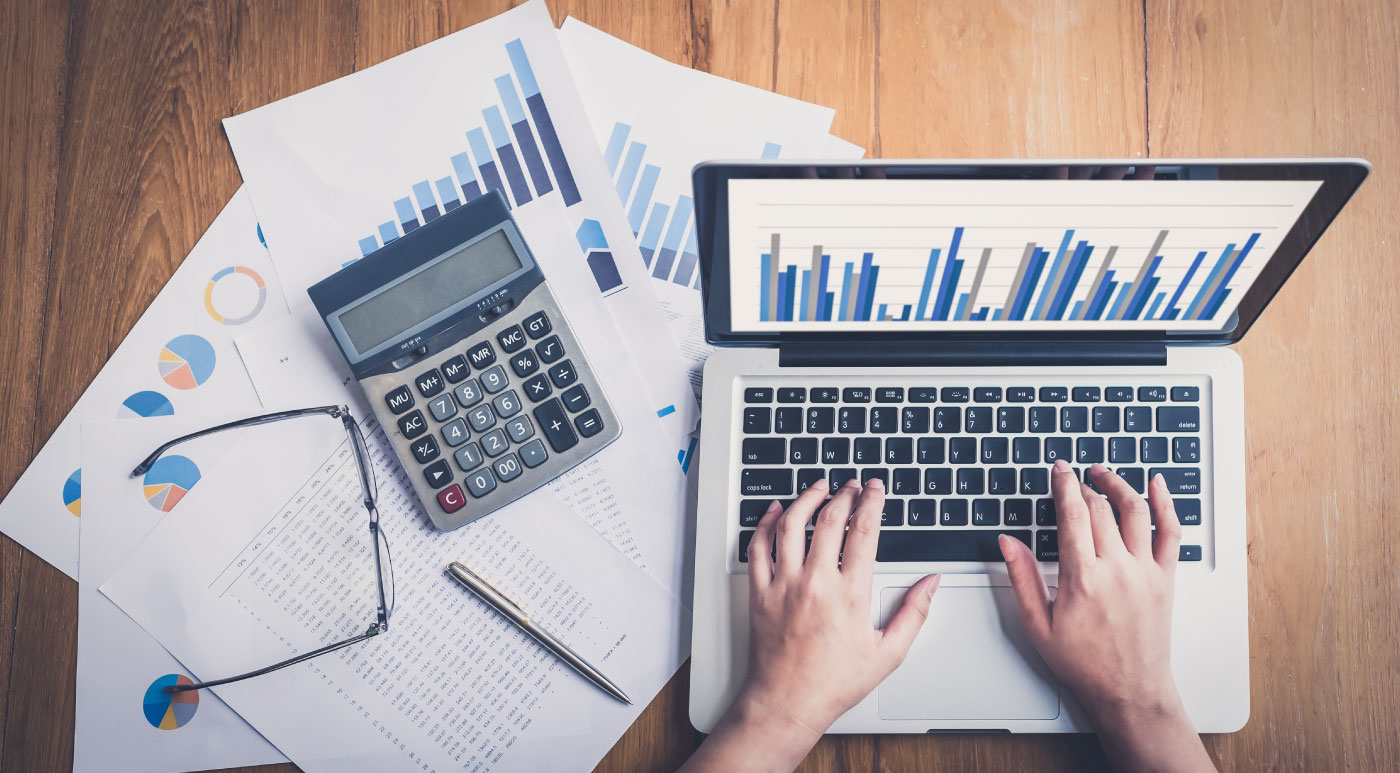 If you're looking for a degree that represents more than just a piece of paper, Southern New Hampshire University is the place to look. This school has been nationally recognized as paving the way toward more affordable and career-relevant education. 
This school has some deep roots in business and accounting. In fact, at its inception, Southern New Hampshire was simply a two-room business school in downtown Manchester, NH. It was originally referred to as the New Hampshire Accounting and Secretarial School and enrolled just 10 day students and 35 evening students in secretarial, bookkeeping, and accounting courses. 
Need proof? The school provides learners with access to a network of more than 200,000 students, staff, and alumni—all of whom work hard to support students both before, during, and after their time at Southern New Hampshire. Instructors are skilled practitioners with relevant real-world experiences. Guided by these alumni and instructors, you'll be able to tap into a global network of career and internship opportunities.
Enrolling accounting students since 1932, the Master of Science in accounting program at Southern New Hampshire University is perfect for budding bankers, tax specialists, insurance professionals, or generalized accountants. The degree satisfied the educational requirements necessary to sit for the CPA certification examination in most states. 
It's aligned to rigorous AICPA (CSOs/SSOs) standards. AICPA, or the American Institute of Certified Public Accountants, is one of the strictest governing bodies when it comes to accounting curricula—this designation proves the high quality of Southern New Hampshire's program in accounting.
This program will teach you how to generate detailed and complex financial statements and to minimize the tax liability of both organizations and individuals. You'll even learn how to assess audit plans and appraise the limitations and effectiveness of financial accounting practices. You can choose from four industry-relevant concentrations in this degree, too, including management accounting, taxation, forensic accounting, and auditing.
Regardless of these specializations you choose, you will take classes in key areas like accounting principles, professional auditing methods, and quantitative analysis. You'll also demonstrate competence in core areas like cost management and corporate finance. 
With tuition rates starting at just $627 per credit hour, Southern New Hampshire University has an affordable "sticker price" that can be further lowered with some of the university's extensive financial aid opportunities. 
Even better, you can transfer in up to 12 graduate credits, helping to make this degree even more affordable than its counterparts. The degree is highly flexible, allowing you to complete your courses on your own terms. You'll be able to access course materials 24/7. 
With some of the lowest tuition rates in the country, Southern New Hampshire University is also ranked as one of the Most Innovative Regional Universities by the U.S. News & World Report. The school has also been recognized as a 2017 Digital Learning Innovator by the Online Learning Consortium and received a million-dollar grant from Google for exploring soft skills development for youth in high-needs areas. 
You can apply online. To do so, you will need to submit a personal statement and a transcript evincing a GPA of 2.75 or higher. You do not need to submit GMAT or GRE test scores, which can help remove some of the barriers that stand between you and a college education.
Master of Business Administration with a Specialization in Accounting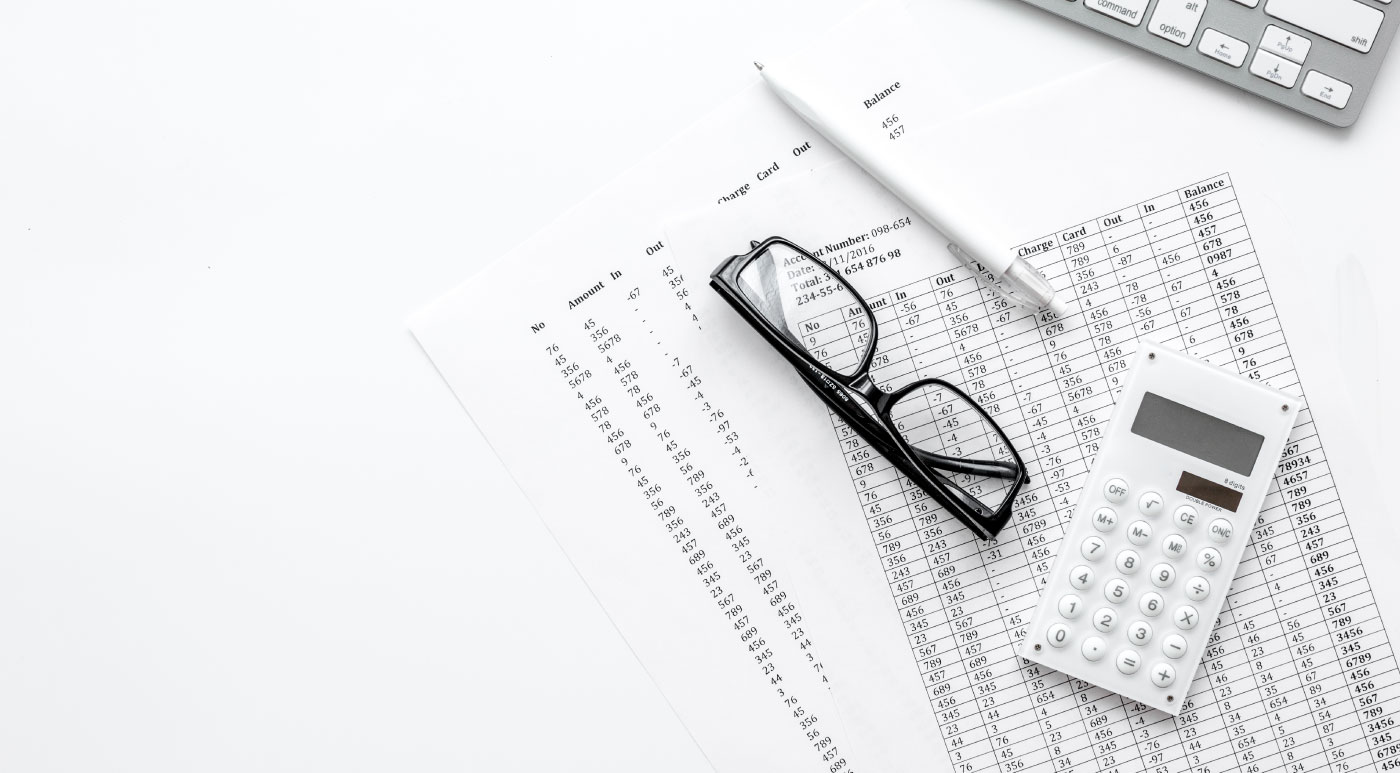 Originally founded as Christian University in 1853, Culver-Stockton College has a storied history as the first university west of the Mississippi River chartered specifically for both men and women. It's a small school, with enrollment rarely creeping over 1000 students—but don't let that fool you into thinking this private Christian liberal arts college doesn't have anything to offer.
The school offers bachelor's and master's degrees in dozens of areas of study. What sets this school apart is its unique curriculum that splits up the typical 15-week semester into separate 12- and 3- week terms to give learners more hands-on experience. 
The Master of Business Administration at Culver-Stockton College is a unique, highly varied program that provides distance learners with one of the best and most hands-on learning experiences. You'll build mastery-level skills as you further your understanding of the field of business. 
Taught by experienced, dedicated faculty, the program offers learners the flexibility to continue their education without stopping their careers. It includes multiple specializations—including a combination with the MSN program from the College of Nursing as well as specializations in management, healthcare management, accounting, and accounting and finance. 
The degree helps students develop the analytical skills they need to excel in any career. You'll be able to make solid business decisions, communicate recommendations and results, and evaluate both quantitative and qualitative data. The curriculum is one of the best at preparing students for leadership roles. 
If you haven't yet completed an undergraduate degree, you might want to consider the 3+2 MBA program at Culver-Stockton. This program is designed to be completed in an accelerated format, allowing you to earn both a bachelor's and a master's degree in just five years. You can apply if you are in your junior year of an accounting program at Culver-Stockton and can choose from the same specializations (with the exception of the nursing specialization). 
While you are enrolled, you will benefit from a myriad of resources designed to help you succeed. Not only can you enroll in academic and career counseling, but you'll get full access to all of Culver-Stockton's many online library resources, including online bibliographic databases with full-text capabilities. 
Courses are available entirely online with zero obligation to meet on campus. You'll enjoy convenient eight-week terms with a year-round start date along with career planning and placement services to help you land a job. Faculty also have significant access to corporate partnerships and alumni discounts to help students stay connected. 
Ranked the best school in Missouri for employment outcomes by Zippia, Inc. (and one of the Top 10 Best Value Institutes in the Midwest by U.S. News & World Report),  this school also offers some of the most affordable online master's degrees. There's no application fee to worry about and tuition starts at just $500 per credit hour. Financial aid is available, as are interest-free payment options.
Master of Science in Accountancy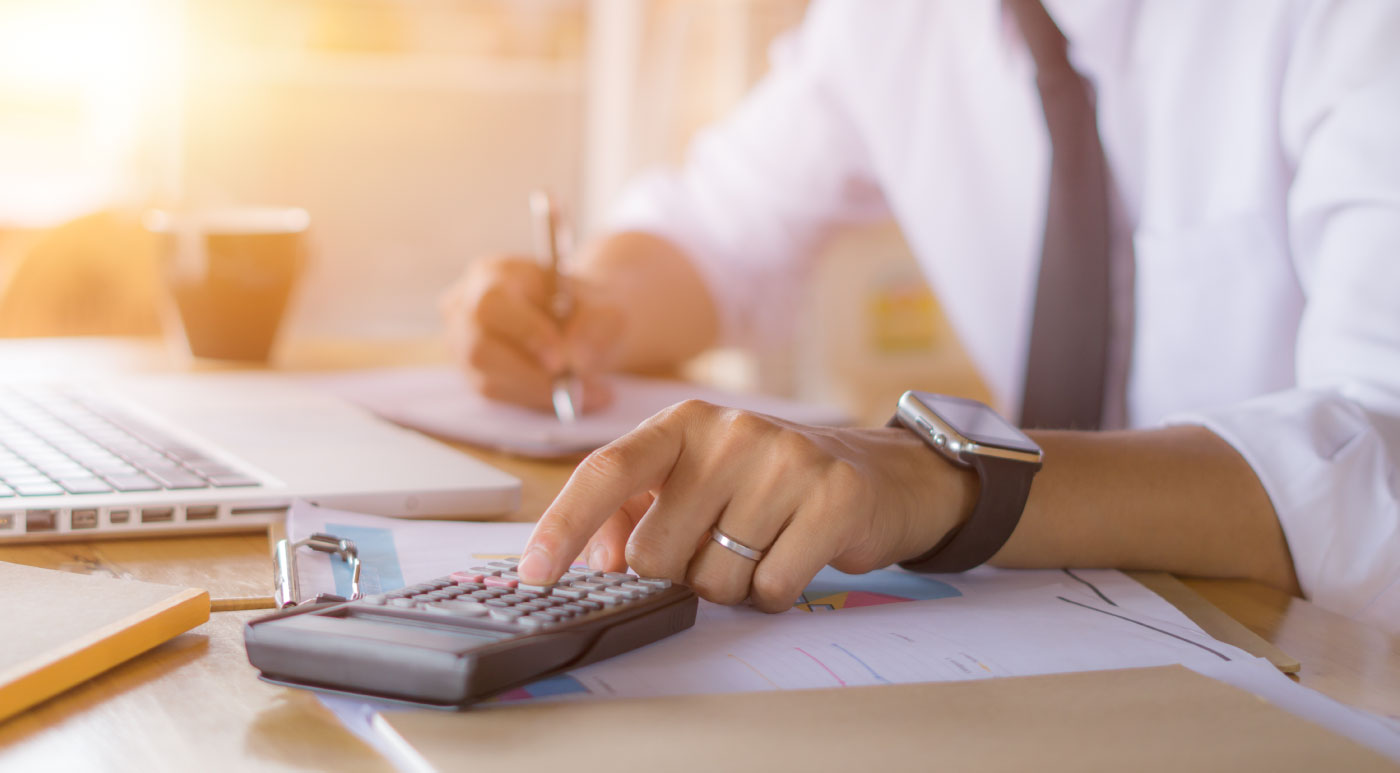 With more than 16 schools and colleges and 100 graduate programs of study, it might seem like the University of Illinois at Urbana-Champaign is too big to truly care about the success of each and every one of its students.
That's far from the case, though. This school, which is classified as an R1 Doctoral Research University under the Carnegie Classification of Institutions of Higher Education, not only has a high academic caliber but also pays attention to student needs. It's ranked as one of the best in the country by U.S. News & World Report, in fact. 
If you're ready to earn a fully accredited accounting degree—but on your own terms and schedule—it's time you give the University of Illinois at Urbana-Champaign your consideration.
Not only will this program help you gain the competencies in business and accountancy that will set you apart from the competition, but you'll also be able to learn from faculty who are experts in the accounting field. This CPA-ready curriculum is available 100% online and helps candidates develop strong foundations in accounting fundamentals and leading analytics methods.
Each course is delivered in two separate segments. First, you'll complete a series of self-paced video lectures that provide you with the core material you need to know. Then, you will engage in practice-oriented live sessions alongside faculty and other fellow students to hone your skills. 
You will learn with a cohort of like-minded students as you move through your courses. Because of this, you'll gain valuable career connections that will endure long after you sign off from your last course. Students are supported by a powerful alumni network, as the University of Illinois at Urbana-Champaign is one of the largest producers of leaders in the accountancy profession. 
Past graduates are current entrepreneurs, accounting firm partners, CFOs, and more. In fact, entry-level salaries average $60K per year! You have a good chance of finding a job, too. The program has a 98% career placement rate, which is leaps and bounds beyond the national average for college programs. 
This is likely due in part to the university's 75% first-time CPA pass rate for accountancy master's program graduates. Faculty help students succeed on this challenging exam by developing a curriculum that builds students' expertise in financial reporting, US federal taxation, audit and control, and leading analytics methods—all of which are topics that are essential to acing the CPA examination. 
The degree is affordable, too, so you don't have to take out a second mortgage just to be able to afford higher education. Tuition and fees for the entire program start at just $20,6000, which is a fraction of the cost of comparable degrees. You can earn a degree in as little as 18 months or take as long as 36 months to complete your studies. 
To apply, you will need to submit transcripts from any college you have attended along with an official online application. You should also supply a professional resume, personal statement, and three letters of recommendation. GMAT or GRE score reports are also required of all master's program applicants.
Online Master of Professional Accountancy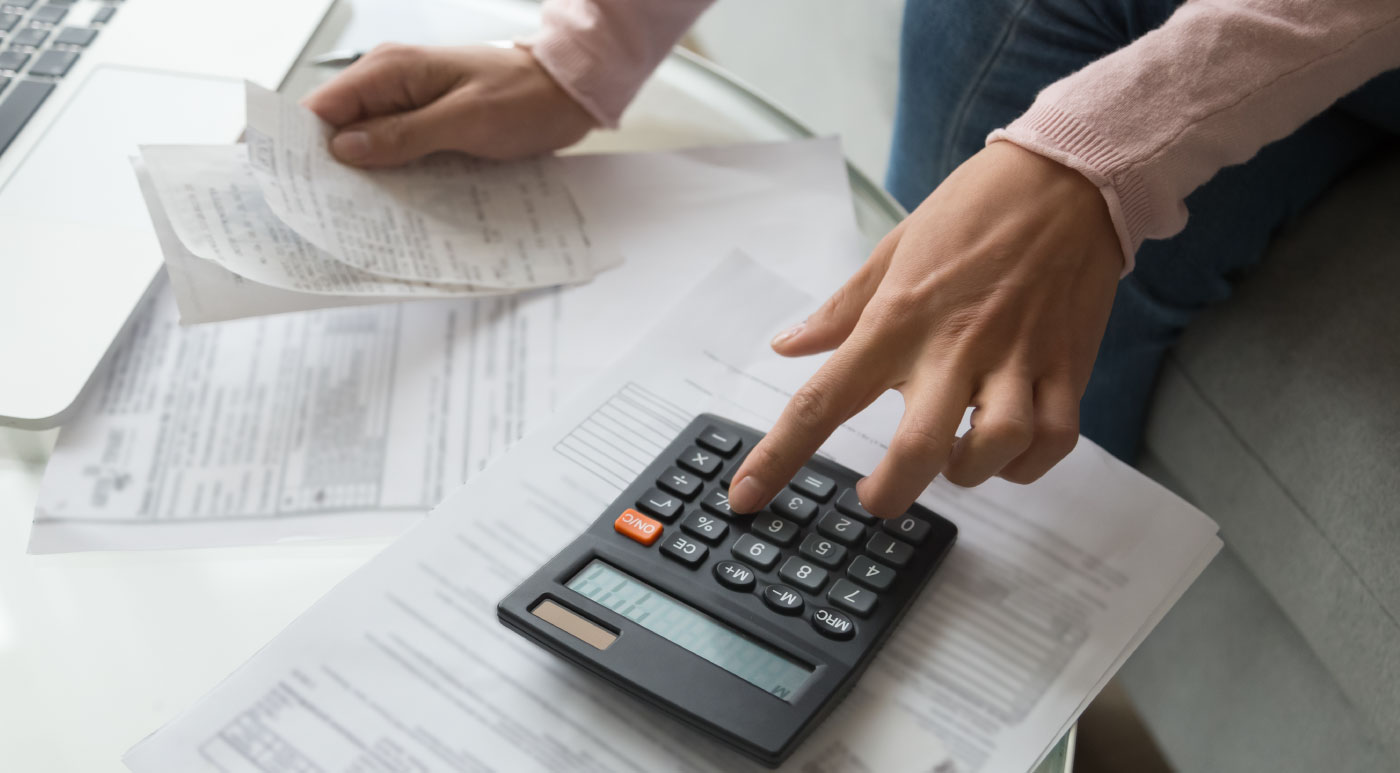 Located in Vermillion, SD, the University of South Dakota is home to the state's only law and medical schools. It's also home to the National Music Museum, which houses more than 15,000 instruments from all around the world.
But you don't have to be a budding performing artist or lawyer in order to benefit from everything this large institution has to offer. The school is divided into seven colleges, offering a total of 205 undergraduate and 75 graduate programs among them. 
The Master of Professional Accountancy at the University of South Dakota is housed within the Beacom School of Business. This school has continuously been accredited by the Association to Advance Collegiate Schools of Business and was established in 1927. In fact, it's one of just 5% of the top business schools in the country that have earned this prestigious accreditation.
As a result, you can rest assured that the master of professional accountancy at the University of South Dakota is one of the best. It provides learners with specialized training in accounting and related fields, helping all candidates meet the 150 hour requirement to sit for the Certified Public Accountant examination. 
This degree includes a curriculum that is rich in core topics like finance, graduate accounting, and related subjects. When you graduate, you'll have an enhanced understanding of how to produce and use accounting information, as well as how to assist organizations in developing professional competencies. 
The degree comes with an optional specialization in accounting analytics. Not only does this specialization meet the growing market demand for skilled accountants, but it also goes beyond advanced accounting coursework to include accounting principles and theories that are more data-centric. Requiring 30 credit hours of study, this program can be completed 100% online in as little as two years. 
In this program as well as all the other distance programs offered by the University of South Dakota, learners will have access to extensive disability and library services, computing resources, writing centers, veterans resources, and more. You won't pay out the nose for an education here, either—in fact, tuition starts at just $465 per credit hour. 
To apply, you will need to complete an online application and submit a fee of $35. You will also need to supply official transcripts, a resume, and a statement of purpose.
The University of South Dakota is well-worth your consideration. Not only is it ranked as one of the top schools in the U.S. News & World Report, Washington Monthly, and Forbes, but it's also highly-ranked by the Wall Street Journal, too. You can graduate with your masters in accounting quickly—and without having to sacrifice any of your other commitments. 
Master of Science in Accounting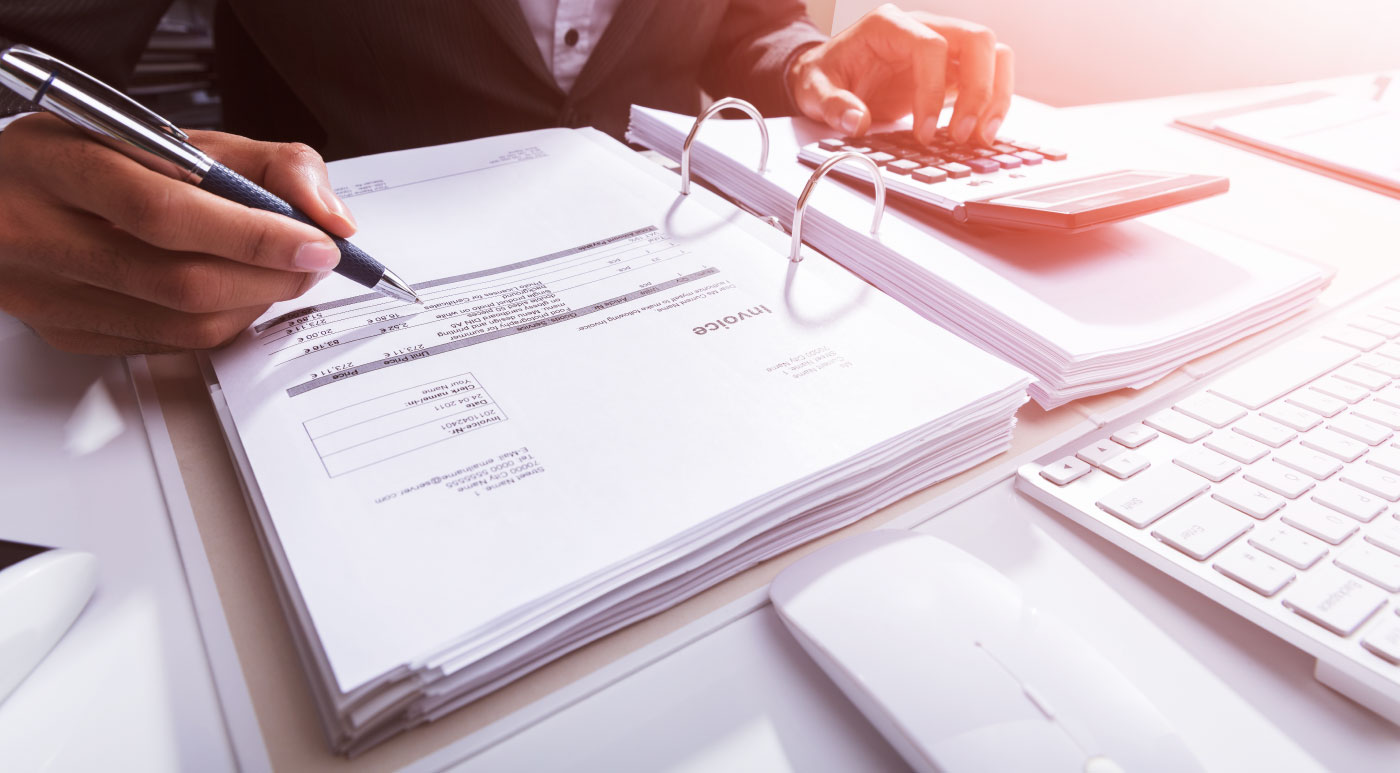 Originally established as a private teachers' college in Commerce, TX, Texas A&M University-Commerce is now one of the top public research universities in the country. It's the third-largest school in the Texas A&M University System and is just 65 miles from downtown Dallas.
Ready to take your skills in business and accounting to the next level? If so, you've got to consider the Master of Science in accounting at Texas A&M University Commerce. This program is accredited by AACSB (one of only 800 schools with this accreditation in the entire world) and prepares graduates for rewarding careers in government, corporate settings, or public accounting. 
This program encompasses more than just Pro Forma and tax forms. Instead, you'll learn vital skills that will help you assist organizations as they discover and implement trends to improve their profitability. Offered both in a face-to-face format in University Commerce and downtown Dallas as well as totally online, the program consists of 36 credit hours. 
This program's curriculum is rooted in reality and is incredibly practical and hands-on. It prepares learners with these skills they need for the rigorous demands of the global business world, and also gives you the skills necessary for a variety of certification examinations.
You'll be able to learn more about federal income tax for corporations and individuals and gain an in-depth understanding of cost management. You will also be able to uncover information systems that can make your work as an accountant more efficient and more effective. The program can be accompanied by various minors, including financial planning, marketing, and entrepreneurship.
Foundational courses include Auditing, Research and Communications, government and Not-For-Profit, and Financial Statement Analysis. Once you move past the foundational courses, you can take more advanced classes, such as Fraud Examination and Sales, Franchise, and Other Taxes.
All courses are designed to be flexible, helping to meet the needs of busy working professionals who desire the convenience of a fully online degree. You will also be able to join a number of campus activities and organizations, like the National Association for Black Accountants and Beta Alpha Psi. 
There are very few prerequisites for this program—not only do you not need any foreign language credits to be admitted (a common requirement for graduate programs across the country) but you also won't have to complete a thesis before you graduate, either. Most students can finish their programs in just two years of study.
You'll have access to a variety of career resources when you enroll in this program, too. Not only will you be able to access the in-house Career Services Center, where you can receive guidance on internships and employment, but you'll also have access to writing and other academic services as well.
Ready to apply? You will just need official transcripts from any regionally accredited universities you have attended, along with GMAT or GRE test scores and a letter of recommendation. You'll be expected to have an overall GPA of at least 3.0 in order to qualify for admission.
Master of Accounting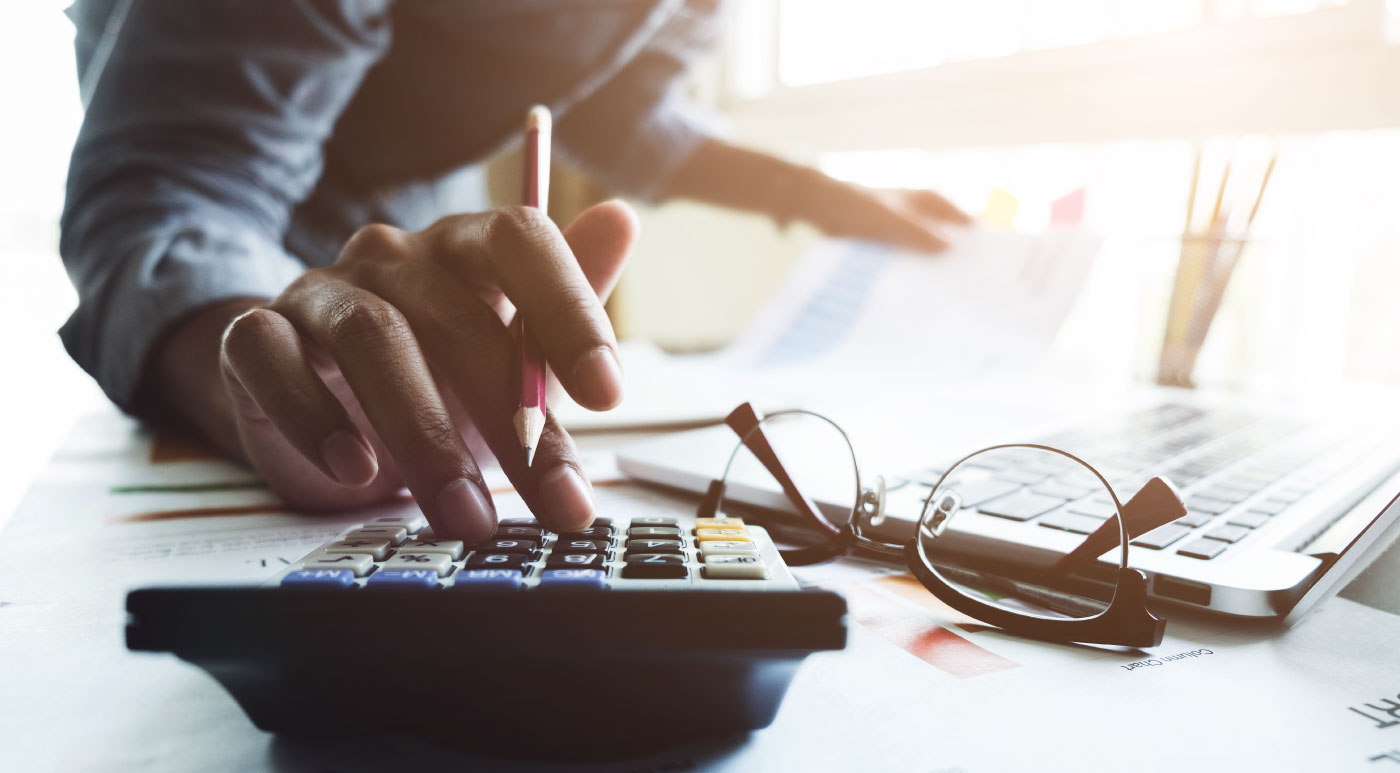 Saint Leo University is associated with the Holy Name Monastery and Saint Leo Abbey. As a private Roman Catholic liberal arts university, the school has a reputation as the first Roman Catholic college in Florida and enrolls students at its traditional campus in Saint Leo, FL as well as more than 40 centers around the state. 
If you want to benefit from the high caliber of education offered at this university, though, you don't have to commit to studying on campus. Saint Leo was one of the first schools in the country to offer distance learning opportunities to students. This endeavor started with a mission to educate military men and women in 1973, during the Vietnam war. Today, the school has more than 40 different programs available entirely online.
The school remains a leading provider of education to active duty military members and their families. It is home to more than 219 full-time faculty and more than a thousand adjunct faculty members. You'll enjoy a small student-to-faculty ratio and a close, caring learning environment when you choose to study at this dynamic private university. 
The Master of Accounting at Saint Leo University is flexible and convenient, offering the perfect pathway for success for aspiring accountants. The program includes core classes like Auditing, Cost Accounting, Financial Statement Analysis, and Accounting Information Systems. 
Not only that, but this program can help you pass both the CPA and CMA (Certified Management Accounting) examinations, too. Graduates also have good pass rates on the Certified Fraud Examiner test. You'll get the 150 hours you need for licensure in most states and be able to master difficult concepts that are vital for a successful career, such as cost accounting, financial statement analysis, auditing, and forecasting. 
This rewarding program will also provide you with the skills you need to resolve major financial reporting issues of multinational and American business entities. You'll be able to apply your knowledge of tax laws and to evaluate professional standards as they relate to complex accounting issues. The curriculum is also heavy in ethics-related concepts, too. Thirty credit hours are required. 
Tuition for this program is offered at an affordable rate. In fact, this is one of the biggest reasons why the school has been consistently ranked as one of the Best Regional Universities for the South by U.S. News & World Report. The school has tuition that is significantly lower than the average private college tuition.
Rates start at just $720 per credit hour. Plus, most students are eligible for some form of financial aid—much of which does not have to be paid back and comes in the form of grants and work-study opportunities. If you're a past or present military member, you'll pay even less. 
To apply for admission, you will need to submit transcripts for any colleges you've attended. You may also need to submit letters of recommendation and a personal statement. Transfer credits are accepted in many cases, too.
Master of Science in Accountancy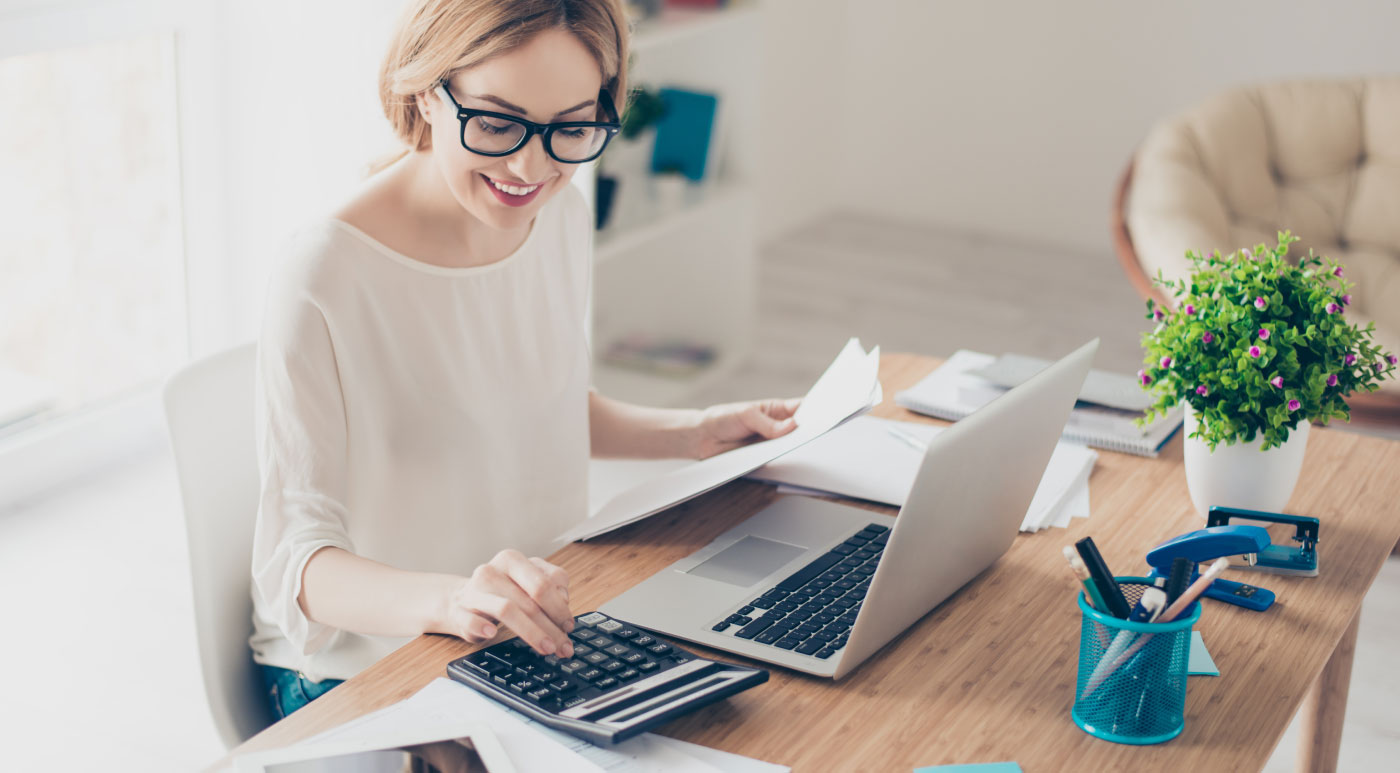 A private, Roman Catholic university in Chicago, IL, DePaul University was founded in 1898 by the Vincentians. The school is unique in that it places a special emphasis on enrolling first-generation college students as well as those from disadvantaged backgrounds. 
With campuses all around Chicago (five total in the city), the school focuses on obtaining hands-on education. The university has multiple industry partnerships and has schools that cater specifically to adult learners, too. Plus, DePaul has more than 300 student organizations to check out—many of which are also available to online learners.
The Master of Science in accountancy at DePaul University is offered by the Kellstadt Graduate School of Business and Driehaus College of Business. These two schools are home to top-tier faculty members who have extensive expertise and academic rigor, bringing these extensive benefits to students from the heart of Chicago's financial district. The Driehaus College of Business was one of the first business schools in the United States and is highly ranked by the TFE Times. 
In this program, faculty have extensive industry experience. Many have won prestigious awards from various "Big Four" firms, in fact. In this program, you'll get free access to online CPA exam prep courses. Most graduates are able to pass the examination as first-time test takers. The curriculum of the program aligns with the rigorous standards set forth by the Association to Advance Collegiate Schools of Business-International, too. 
Class sizes are small, so you don't have to worry about being just one in a large crowd. In fact, the student-to-faculty ratio is just 15:1. Many classes have fewer than 20 students. As a result, student satisfaction with the university is very high—the average freshman retention rate is 85%. This is often used as an indicator of student success and happiness.
The program was designed with input from the top leaders in the industry. Therefore, graduates leave with the hands-on skills they need for industry success. It's a perfect degree for students from a range of professional backgrounds, including those who are experienced accounting professionals as well as those who are new to the field and want to advance in their careers. 
You'll take 12 courses in accountancy that cover both foundational principles and accounting theory. Classes cover topics including the costs, principles, and ethics of accounting, along with auditing and reporting. 
Due to this program's hands-on nature, graduates are highly successful upon graduation. Ninety-five percent of alumni are employed full-time in roles that fully relate to their degrees. The school is ranked as a top college for veterans as well as one of the best National Universities by the U.S. News & World Report. 
An affordable university, DePaul University awards nearly 70% of all students some form of financial aid. Much of this doesn't need to be paid back and some is based on financial need, too. All online learners have access to the same resources as on-campus learners, too, including placement services and career advising, nonremedial tutoring, and more.
Master's in Accounting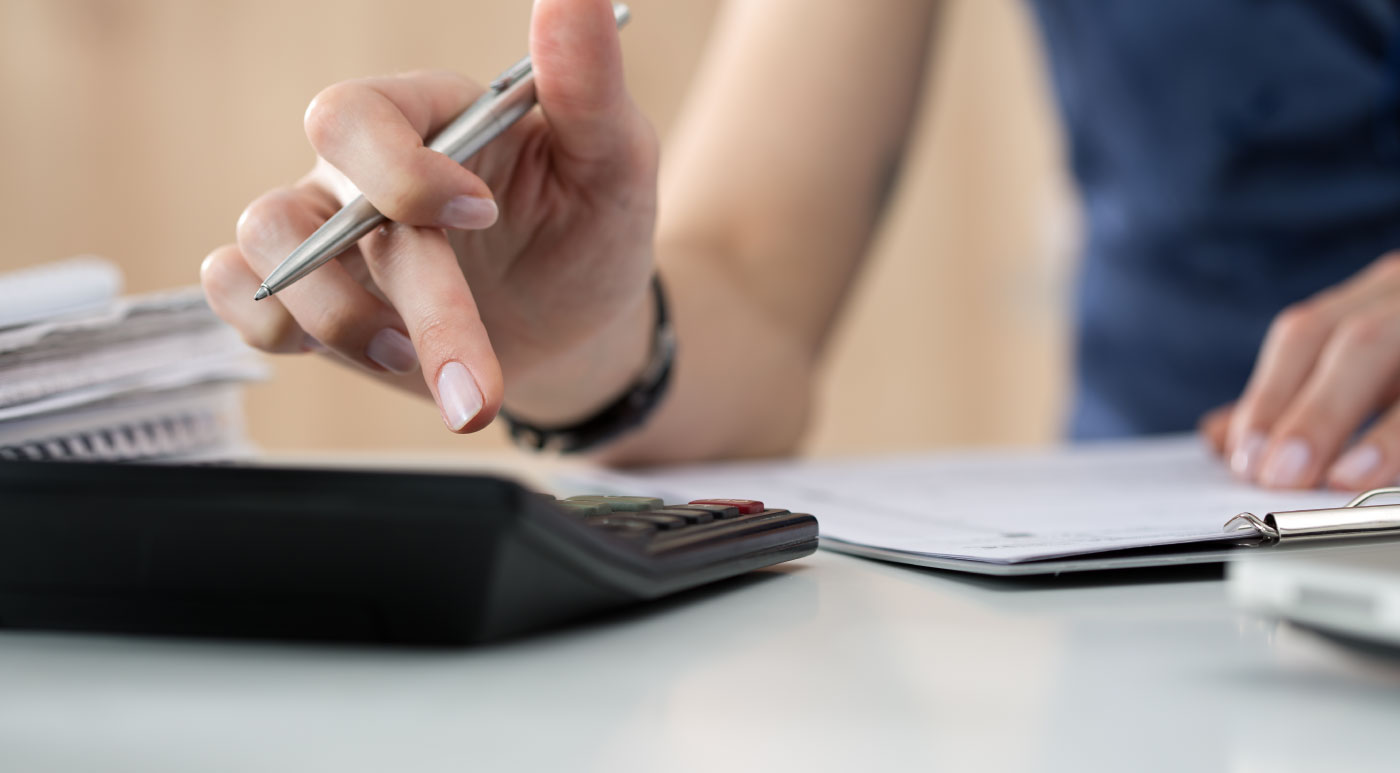 A private university in Town and Country, MS, Maryville University was founded in 1872. Although the university began as the Maryville Academy of the Sacred Heart, designed to serve young women and underprivileged youth, the school has today expanded its reach to include programs for online learning. 
However, it still maintains its commitment to reaching students in underserved areas and populations. The university offers more than 90 degree programs at the undergraduate, graduate, and doctoral level. It is divided into six different colleges and schools, including the John E. Simon School of Business. 
This school offers programs in marketing, accounting, business administration, and more. There is even an accelerated online MBA program for distance learners! Plus, the School of Adult and Online Education offers adult education opportunities for distance learners, too.
Getting a master's degree is more about just staying up to date with industry developments. It's about developing practical skills in accounting and business strategies along with financial savvy that you need to get ahead. 
With this program, you'll gain the skills you need without ever having to visit campus. There are no campus visits required and the programs are available 100% online. You can complete your studies in as little as ten months. You don't have to have a background in accounting to apply, either. There is a separate "bridge program" component that is designed specifically for learners who do not have a background in this field.
The degree requires no GMAT or GRE for admission, a common barrier for applicants. It contains the right curriculum to help prepare students for the certified public accountant exam with Becker CPA exam preparation courses. You'll be able to prepare for the test by learning from subject matter experts. 
The curriculum is industry-relevant and includes core classes like Tax Planning and Decision Making, Data Analytics, and Survey of Business. It consists of 60 credit hours of study (just 30 for students who have an undergraduate background in accounting). 
The degree is perfect for both non-accounting and accounting professionals alike. You'll get the advanced skills you need to succeed and can combine your ambition with new and advanced opportunities. You will take classes that will cover topics like business law, financial reporting, statistics, auditing, and more. You can save up to $600 by completing the Becker CPA preparation for-credit courses, too. 
Tuition is affordable, with rates starting at just $765 per credit hour.  Not only has the university issued an undergraduate tuition freeze for the 2020-2021 academic year, preventing costs from going up unnecessarily, but it also offers a number of financial aid opportunities for incoming and current students. These include federal grants, loans, student employment opportunities, and employer assistance programs. 
Maryville University is ranked as one of the top National Universities by the U.S. News & World Report. 
Master of Science in Accounting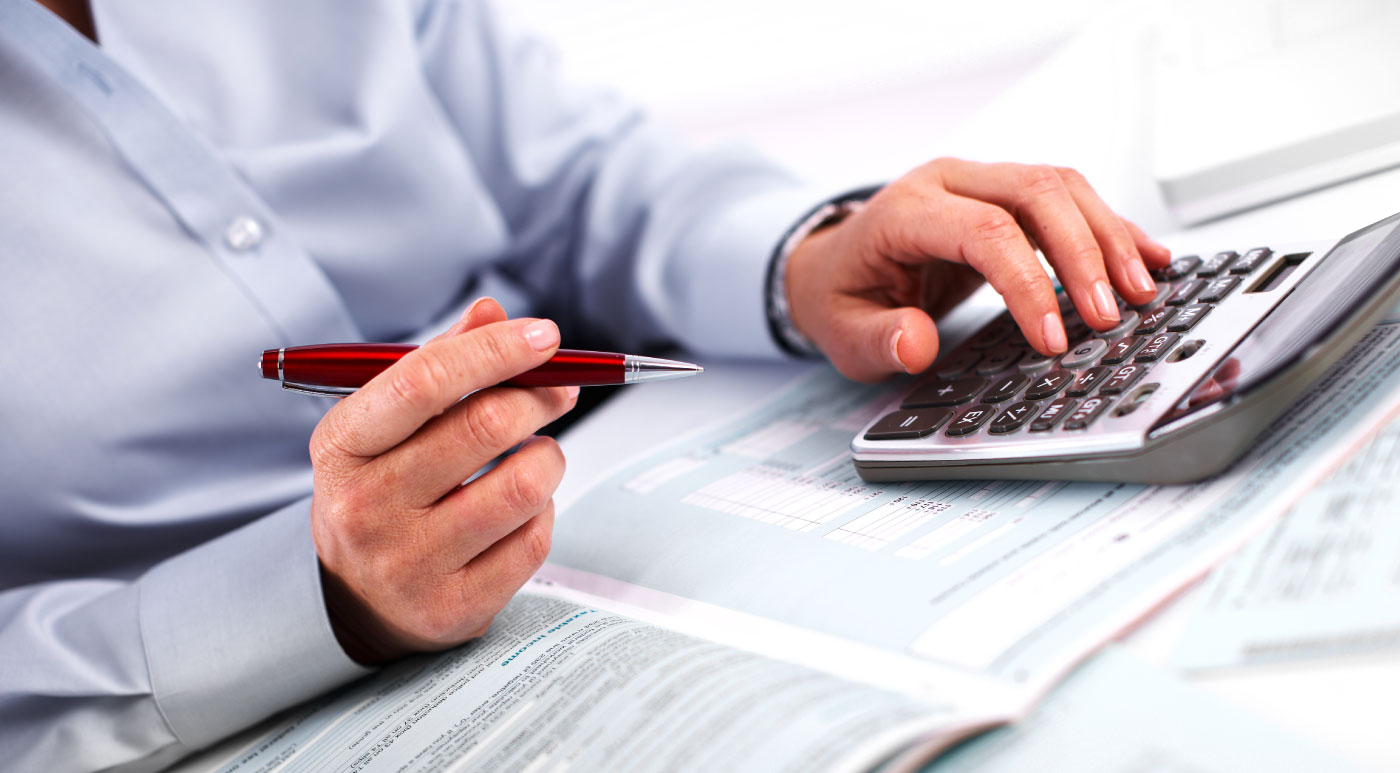 Residing in the small village of Henniker, NH, New England College was founded in 1946 and offers more than 30 bachelor's degrees and 13 master's degrees. Thes school may be relatively young, but it's known for its commitment to providing exceptional experiential learning programs. The degrees are designed to produce graduates who have advanced expertise in their specialties as well as global competencies like civic responsibility as well.
With multiple delivery models available, the school is a leader in flexible graduate programs. The online programs at New England College help students open new doors that can lead to personal and professional enrichment. 
What is your professional goal? Do you want to make your mark on an established company—or start one of your own? Do you want to work for a nonprofit company or the government? No matter what you choose, New England College has the program just for you. With more than 30 business programs to choose from and several accounting-related specializations, this school is one of the best for students seeking a flexible education.
Offered exclusively online, the Master of Science in accounting at New England College offers learners everything they need to make their professional goals come true. You'll enjoy six separate start dates per year for maximum convenience, too. It's one of more than 100 different master's degrees offered online by the university.
At New England College, you'll learn by doing. You won't just be sitting in front of your computer all the time but instead, you'll be able to explore the field of accounting up close and personal by engaging in fieldwork, internships, and activities with expert professionals in your chosen field.
This program is 100% online and fully-accredited. It's also highly affordable. One of the best for busy professionals, it prepares you for the CPA examination by meeting the 150 credit hours required to sit for the test.
It consists of 40 credit hours and builds your knowledge in financial reporting, auditing, taxation, cost accounting, and more. You'll learn all kinds of soft skills necessary for a lucrative career, too, including strategic thinking, leadership, and problem-solving. You will build your competencies in major accounting practices and principles in areas like risk management, analysis, taxation, and financial reporting, too.
The degree not only prepares you for the CPA examination but also for formal certification as a fraud examiner, internal auditor, and management accountant.
You will benefit from rolling admissions that lets you enter every seven weeks throughout the year, so you won't have to wait very long in order to start your journey toward a successful career. The program has no residency requirements and instead allows you to access your classes and coursework 24/7. The program is accredited by the New England Association of Schools and Colleges and doesn't require GRE or GMAT test scores for admission, either. 
OTHER NOTABLE PROGRAMS 
#11. Edgewood College
Location: Madison, WI
Degree:   Master's in Accountancy
Net Price:  $26,398
#12. California Baptist University
Location: Riverside, CA
Degree:   Master of Accounting
Net Price:  $24,170
#13. Clarion University of Pennsylvania
Location: Clarion, PA
Degree:   Master of Science in Accounting
Net Price:  $19,297
#14. University of Alabama at Birmingham
Location: Birmingham, AL
Degree:   Master of Accounting (MAcc)
Net Price:  $16,636
#15. George Mason University
Location: Fairfax, VA
Degree:   MS in Accounting
Net Price:  $19,064
#16. Boise State University
Location: Boise, ID
Degree:   Master's Degree Program in Accountancy
Net Price:  $12,558
#17. Regis University
Location: Denver, CO
Degree:   Master's in Accounting
Net Price:  $26,273
#18. Post University
Location: Waterbury, CT
Degree:   Master of Science in Accounting
Net Price:  $9,395
#19. Brenau University
Location: Gainesville, GA
Degree:   MBA in Accounting
Net Price:  $22,011
#20. Saint Joseph's College
Location: Standish, ME
Degree:   Master of Accountancy
Net Price:  $27,221
#21. Western New England University
Location: Springfield, MA
Degree:   Master's in Accounting
Net Price:  $30,319
#22. University of Massachusetts-Amherst
Location: Amherst, MA
Degree:   Master of Science in Accounting
Net Price:  $21,740
#23. Bay Path University
Location: Longmeadow, MA
Degree: Master in Accounting  
Net Price:  $21,100
#24. University of Connecticut
Location: Mansfield, CT
Degree:   Master of Science in Accounting
Net Price:  $19,650
#25. SUNY Polytechnic Institute
Location: Utica, NY
Degree:   Master of Science in Accountancy
Net Price:  $12,784
#26. Emporia State University
Location: Emporia, KS
Degree:   Master of Accountancy
Net Price:  $13,670
#27. Auburn University
Location: Auburn, AL
Degree:   Master of Accountancy
Net Price:  $23,205
#28. Florida Atlantic University
Location: Boca Raton, FL
Degree:   Executive Master of Accounting
Net Price:  $9,486
#29. Western Governors University
Location: Salt Lake City, UT
Degree:   Master of Science in Accounting
Net Price:  $16,720
#30. Shorter University
Location: Rome, GA
Degree:   Master of Accountancy
Net Price:  $19,395
#31. University of Southern Indiana
Location: Evansville, IN
Degree: Master of Professional Accountancy  
Net Price:  $12,587
#32. Concordia University-Wisconsin
Location: Mequon, WI
Degree:  MBA in Accounting
Net Price:  $24,803
#33. Baker College – Flint
Location: Flint, MI
Degree:   MBA in Accounting
Net Price:  $20,850
#34. Champlain College
Location: Burlington, VT
Degree:   Master in Accounting
Net Price:  $38,577
#35. California State University-San Bernardino
Location: San Bernardino, CA
Degree:   Master of Science in Accountancy
Net Price:  $8,586