Ready to find your ideal master's program?
www.mastersprogramsguide.com is an advertising-supported site. Featured or trusted partner programs and all school search, finder, or match results are for schools that compensate us. This compensation does not influence our school rankings, resource guides, or other editorially-independent information published on this site.
Are you interested in learning how you can solve problems that exist at the intersection of technology and business? If so, you may want to consider a degree in management information systems.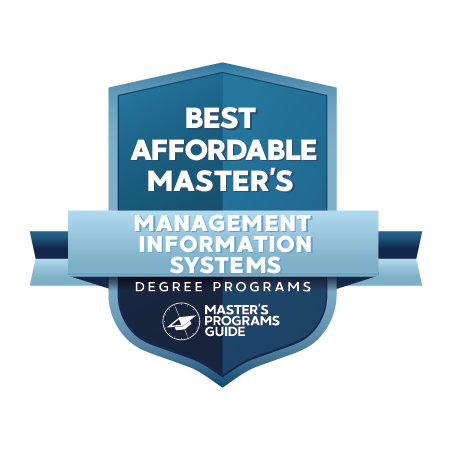 This unique field explores the many technology-based processes. These can be used to help organizations and businesses operate. This is both to be more efficient and to serve customers and staff in a more effective way.
You'll build skills in problem-solving, analysis, critical thinking, and time management. These are skills that can serve you well. And no matter what kind of career you decide to pursue!
MIS if often confused with related fields like computer science and information assurance. But it is, in fact, its own unique discipline. It is sometimes offered as a subset of master's in business administration (MBA) degrees. It focuses on the connections between businesses, people, and information.
Is management and business information systems the right career path for you?
If you enjoy technology and have an interest in business, it probably is. A career in this field will allow you to develop ways to make people and businesses' lives better. You'll also find ways to improve the bottom line. Are you a natural problem solver who enjoys exploring novel solutions to common problems? Then this is the perfect degree for you.
A degree in management information systems will allow you to explore a wide variety of career paths. You could work in all kinds of industries. From real estate to finance, information technology to accounting, marketing, and more.
Some of the most common jobs for graduates include:
application developer
social media consultant
business analyst and business analytics
computer systems analyst
web developer
information technology expert
computer and information systems manager.
Of course, you may be able to pursue a full MBA or an advanced degree in your specialized area too. Examples include cybersecurity and business analytics. Many degrees offer the option to pursue additional industry-relevant certificates. These are often in things like business intelligence and enterprise security.
The bad news?
Masters MIS degrees, especially MBA degrees, are expensive. You should already know that if you're considering a business degree. Or a master's in management information systems.
There are ways to make earning a graduate degree not only possible, but practical. That's from both a financial and logistical standpoint.
If you're reading this article, you're on the right track toward a more affordable degree. We'll tell you all about the most affordable programs out there. We'll also tell you about the many ways you can make earning a master's more budget-friendly. Examples? Scholarships, grants, and other forms of financial aid.
Of course, we'll also tell you about the best MIS programs in USA.
And let's not forget this tidbit. Careers in management information systems have higher than average starting salaries and job growth over the next ten years. That's according to the Bureau of Labor Statistics. You'll enjoy a better return on investment. You can pay off the cost of your education faster. And you'll be able to enjoy a rewarding, satisfying career at the same time.
See Also: 10 Best MBA in Entrepreneurship
Common Application and Admission Questions
As a student in a management information systems program, you'll take classes that give you in-depth insight. This is insight into the many ways in which information can be stored, used, analyzed, and shared. You might take classes in things like:
Data analytics
The social, legal, and ethical issues surrounding technology
Enterprise IT architecture
Business intelligence
Information systems management
Computer science
Information technology and information technology management
Human computer interaction
Technology management
Cloud computing
Information system management (or management of information systems)
Enterprise systems
Advanced systems analysis
Digital innovation
Computer and information systems
Information studies
Advanced database management
Data analytics and data analysis
Cyber security
Advanced database processing
Design and implementation of data management systems
Information architecture
System design
Big data management
Software development
Because this degree is also a business discipline offered at major business schools, you'll likely take classes in business-related fields like:
Accounting
Business administration
Business information systems
Solving key business challenges
Business analytics and information (or just business information analysis)
Statistics
Information management
Enterprise systems
Decision making
Statistical models
Business operations management
Marketing and organizational context
Business processes
Enterprise resource planning
Business communications
You may even be able to pursue electives in topics like:
Social media analytics
Healthcare information systems
Software development
Mathematical sciences
Supply chains and logistics
This will allow you to further customize your degree. You can pursue the career of your dreams.
You'll be expected to have some background knowledge in business and technology before you apply. You might need to take prerequisite classes in other program areas before you apply.
These include:
computer science (computer science is a key component of most management information system programs, hence this requirement)
calculus
statistics
engineering
business administration
technology management
management skills
information technology and data analytics
business intelligence
information systems management
An undergraduate degree in a related field isn't always necessary. Other application requirements include:
GRE scores or GMAT scores (though there are some programs with no GRE required)
A baccalaureate degree in a related field or comparable educational experience
Letters of recommendation
Statement of purpose
Two years work experience full time may be required (this also varies)
Most MIS programs take two academic years of work with around 15 credits per year.
Looking for a degree that is affordable? Don't be afraid to explore both private and public school options. An online degree may be the most affordable and flexible.
Choose just three or four programs that you think would be a good fit and focus your efforts on those applications only.
See Also: Best Affordable Master's Degree Programs
What About Financial Aid & Scholarships?
Earning a master's degree is one of the best ways to improve your potential to earn more money. According to data from 2018 published by the United States Department of Labor, American workers with bachelor's degrees earned an average weekly salary of $1,198. Those with master's degrees earned $1,434. Earning a master's degree is a smart financial decision.
It might not seem that way, though, when you're faced with a hefty bill for tuition and fees. The average cost of a master's degree is around $30,000 to $40,000. That's for a public school. Some of the most high-end, prestigious schools cost far more than that. They cost more than $100,000 for a two-year degree.
The figures show that earning a master's degree is worth it. But is it worth taking on all that debt? The good news is that there are ways to have your cake and eat it, too. You don't have to take on ridiculous amounts of student loan debt in order to earn a master's degree.
Start by looking at a school's tuition and fees. Keep in mind that these figures are far from concrete. That's especially true for private schools. These often publish far higher tuition rates than what most students pay. Your net price at a private school might be the same as what you would pay at a public school with much lower tuition. This is due to financial aid such as grants, scholarships, and work-study.
Your next step will be to fill out the FAFSA, or the Free Application for Federal Student Aid. Completing the FAFSA often has excellent outcomes for most graduate students.
The state and federal government, along with the financial aid office at the school you attend, will use the information from your FAFSA to determine how much financial aid they can award you. There are several select grants available for master's students. These can be tough to come by. Most national universities will also consider your eligibility for federal student loans and work study with the information aggregated from the FAFSA. Make sure you take the time to fill it out.
See Also: Best Online Cybersecurity Master's Degree
How Much Can I Make With a Master's in Management Information Systems?
Earn a degree in management information systems. You'll have countless career opportunities to choose from. Because of this, your salary will also vary.
Some of the most common position spur used by professionals with these degrees are those as:
computer systems analysts and administrators
search engine optimization specialists
systems analyst
information studies professor
management analysts
information security analysts
digital innovation specialist
operations management
information system business analyst
database administrator
information management or information technology management (information systems managers)
information security manager
business systems analyst
software development professional
database administrators
data scientists
Let's take a closer look at the career opportunities the best colleges for MIS offer. As a computer systems analyst, you will study the existing computer systems of an organization and work. Your goal will be to find a solution that is more efficient and cost-effective.
The average professional in this field, according to the Bureau of Labor Statistics, brings in more than $90,920 per year. You'll have good odds of finding a job, too. There is an expected growth of 7% by 2029.
As a network or computer system administrator, you'll be responsible for the day-to-day operation and troubleshooting of computer networks. These jobs are necessary for a wide variety of industries. You shouldn't have any trouble finding a job. In fact, the Bureau of Labor Statistics anticipates a growth of 4% by 2029. The average salary isn't too shabby, either. You could earn a wage of up to $83,510 per year!
Another career opportunity is as a database administrator. As a database administrator, you will use specialized software to organize, store, and utilize data. Database administrators often work for large firms that offer computer design service.
You could earn around $93,750. That's according to the Bureau of Labor Statistics. You'll enjoy a growth rate of 10%. You'll have no trouble finding a job in this field either. More organizations look to improve the ways they organize data. The goal is to present it to users and other stakeholders in an accessible way.
A final career opportunity to consider is as a data scientist. A data scientist is also referred to as a computer and information research scientist. You will create and design new approaches to various forms of computing technology. You'll also seek out new uses for existing technology.
Again, a bachelor's degree is the minimum requirement. If you want to work in a leadership role or receive better-paying opportunities, a master's degree will be essential. According to the Bureau of Labor Statistics, professionals who pursue this line of work could receive salaries of around $122,840 per year.
Don't assume that you're limited to just the national universities that are on this list of the best graduate programs for information systems management, either. Other top universities for MIS in USA include:
Georgia State University
Arizona State University
Carnegie Mellon University
New York University
Georgia Institute of Technology
University of Maryland College Park
Massachusetts Institute of Technology
University of Arizona
Penn State Wharton School of Business
University of California Berkeley
University of Texas
Georgia Tech
Drexel University
University of Washington
University of Pennsylvania
University of California
University of Illinois at Urbana Champaign
Purdue University
University of Minnesota Twin Cities
What Are the Best Master's in Management Information Systems Degrees?
We know that you have educational goals that you're itching to pursue. You may not know where to start. The editors of Master's Programs Guide utilize a unique ranking methodology based on the following five aspects:
25% Overall Degree Affordability: Average cost of undergraduate and graduate tuition per school
25% Graduation Rate: Number of students who start at the university and actually finish there
20% Earnings Potential: Average mid-career salary of school alumni
20% Selectivity: The number of students who apply versus the number who actually get accepted
10% Online Graduate Offerings: The number of programs offered online in each department
At Master's Programs Guide, we strive to do our best to guide you and your family toward a fruitful academic career. The pursuit of knowledge is a noble one. We want to help you reach your goals.
Master of Computer Information Systems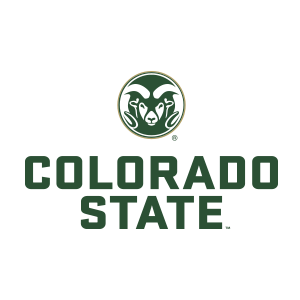 The first best MIS program on our list? Colorado State University.
Colorado State University is a large public land-grant university in Fort Collins, CO. It is the flagship university of the Colorado State University system. This school is known for its high level of research activity. It spent more than $375 million on research and development in 2018 alone!).
This university offers 150 programs of study. These are across 55 departments and eight colleges
The school has a small student-to-faculty ratio of just 17:1.
The Master of Science at Colorado State is one of the best online graduate IT programs among public national universities. This ranking is by U.S. News & World Report. It's available on-campus, too. Both options have 33 credit hours of study. It is great for computer experts as well as those who are new to the field.
It has a 99% job placement rate. Graduates work in fields like cybersecurity, blockchain, data privacy, and research. This school of business has an excellent return on investment. The average graduate brings in a salary of six figures!
You'll take core courses that are common at business schools like this, such as:
Information Technology Management of Projects
Business Database Systems
Business Analytics and Information
Advanced Systems Analysis
Enterprise Computing and Systems Integration
Computer Science and Business Administration
Navigating Digital Platforms
Database Systems
Information Management
Information Architecture
Technology and Business
Business Information and Technology
Information Technology Management
Agile Management and Product Development
Advanced IT Project Management.
You will have complete 15 core and 18 elective credit hours. You can participate in self-paced courses and related class assignments to grow your technical skills. You'll also build key information system and business knowledge. As a student in the on campus program, you can choose to travel to campus as often as five days a week or as few as two days a week. The program prepares students for a wide variety of careers in information technology and business processes.
The degree will train you in best practices in programs like SAP, Java, and Linux. You'll also develop strong communication skills. You will receive foundational training in business, programming, and IT management. The IT faculty are the best in their field with vital domain knowledge. The curriculum is accredited by the Association to Advance Collegiate Schools of Business.
The degree is offered by the College of Business in collaboration with other colleges at the national university. It often adds new courses and pathways for students to pursue. The College has a cybersecurity center that will provide hands-on education for students centered around data encryption and cybersecurity issues. There is also an in-depth cybersecurity data analysis course.
Unlike many other popular graduate programs in management information systems, this degree at Colorado State does not require a background in technology. More than 50% of admitted students here have limited technology backgrounds. You just need an undergraduate degree in any field with a GPA of 3.0 or higher. You'll also need GMAT or GRE scores, a personal essay, a resume, and letters of recommendation.
MS in Information Systems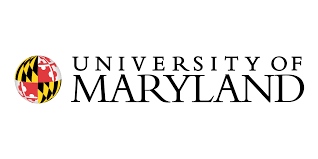 You'll find another best MIS at one of the multiple schools in the University of Maryland System. The University of Maryland University College is a public university located in Adelphia, MD. It focuses on online education. There are courses in Adelphi as well as many other satellite campuses. These are around the Baltimore-Washington Metropolitan area.
The University of Maryland serves more than 90,000 students around the world. It is one of the largest distance-learning institutions. It is also known for its affordable tuition and fees. It is one of the country's top 10 recipients of federal G.I. Bill benefits. It's not just a great option for military members, though. This school has an excellent value and return on investment for students of all kinds. It has more than 120 majors.
This one of the best MIS universities in USA is accredited by the Middle States Commission on Higher Education. The University of Maryland University College offers one of the country's best and most affordable Master of Science in information systems degrees. This top MIS program is cutting-edge program. The management information systems MIS will give you the skills you need to help companies make informed decisions.
You'll learn top data management strategies at this school of business. You'll work with the most modern and effective analytics tools. You will be able to complete simulation exercises and participate in case competitions that will be similar to the issues you'll face in real life. As you move through your core courses, you'll also be able to build relationships with talented students and expert faculty..
This management information system degree is a STEM-eligible program. The business administration program can be completed in as little as just two or three semesters of coursework. It consists of 30 credit hours. It is even available as a combined bachelor's and master's degree. This is helpful if you want to earn two degrees at once.
You'll have access to advanced courses in topics like:
Data Mining and Predictive Analytics
Strategic and Transformational IT
Human Computer Interaction
Data Science
Information Management
Project Management.
The degree is ranked within the top ten in the country by U.S. News & World Report.
You'll need to submit an online application and a $75 application fee. Write an essay stating your interests in the program. Be sure to submit a current professional resume and a letter of recommendation. You will also need official transcripts and GMAT or GRE test scores.
This school has low tuition and fees. There are plenty of financial aid opportunities (including grants and loans) available.
Master of Science in Management Information Systems (MS-MIS)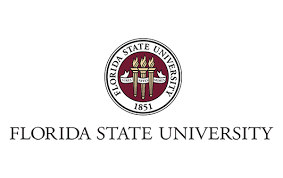 Another best MIS program can be found at Florida State University. It is a public research university. Florida State University is in Tallahassee, FL. There are 16 different colleges and over 110 centers, institutes, labs, and facilities. You will gain extensive hands-on experience. The school offers more than 360 areas of study. It is ranked as one of the best public universities in the nation by the U.S. News & World Report.
The Master of Science in management information systems here is one of the best in the country. In fact, U.S. News & World Report has recognized it as one of the Best Online Graduate Programs for 2021. It combines the fields of management and technology. You will improve your analytical, technical, and managerial skills. You will learn from world class faculty who are industry experts.
The degree at this school of business consists of 11 core courses. These cover topics like:
project management
knowledge management and business intelligence
technology management
electronic business
legal, social, and organizational issues related to information systems
Most students can complete their degrees in less than two years, taking just two classes online each semester.
This master's degree can also be completed with a bachelor's degree. You can earn two degrees at once. Apply for the combined information management degree pathway.
You'll take core classes such as:
Systems Analysis and Design
Information Management
Corporate Information Security
Data Science
Project Management
Management of Information Technology.
You can customize your degree by taking electives such as the Global Business Seminar. This seminar consists of an international study abroad trip to an overseas destination. You will explore the best business practices of multinational firms in a destination city. You can study abroad multiple times if you choose!
This degree features tuition and fees that start at just $750 per credit hour. This is regardless of whether you live in state or out of state. Financial aid is available.
Admissions to this degree is competitive. It is based on a portfolio of your accomplishments. The admissions team will look at your past academic performance, your work experience, GRE or GMAT scores, and letters of recommendation. Two years of work experience is required. You should have some background in specialized technologies like analytical systems and ERP systems too.
MS in Information Systems

Another one of the best MIS schools can be found at Georgia College & State University. This is a public liberal arts university in Milledgeville, GA. It is not to be confused with Georgia State University. Georgia College & State University has a reputation for the best academic programs. The school is ranked as Georgia's Public Liberal Arts University by the Georgia Board of Regents.
Again, this school is not to be confused with Georgia State University. It's just as awesome though! As a student here, you can pursue a variety of majors and graduate programs through the four colleges at the school:
the J. Whitney Bunting College of Business
the College of Arts and Sciences
the College of Health Sciences
the John H. Lounsbury College of Education.
The Master of Science in information systems is in the J. Whitney Bunting College of Business. This business school is one of the best in the country.
The graduate program at this school of business is an online hybrid degree. It is offered in an asynchronous fashion. The unique format of these courses means that you will be able to enjoy all the benefits of online learning. Yet you can still interact with your classmates and professors.
You'll take core courses in information systems such as:
Information Analysis/Process Innovation
IT Infrastructure
Information Management
Database Management
Emerging Trends in Management Information Systems.
A total of 30 credit hours of study is required.
This program requires no background in technology to apply. Your courses will provide you with the contextual framework and training you need.
You'll pay just $294 per credit hour as an in-state student. You'll also have access to generous financial aid, such as graduate assistantships.
Master of Science in Information Systems

Another one of the best MIS program options is at Kennesaw State University. It is a public research university in Georgia. Kennesaw State University has two campuses in Marietta and of course, in Kennesaw.
It opened in 1963 as a federal space-grant institution. It was meant to boost local development and economic expansion following World War II. This one of the best MIS schools has more than 41,000 students. Kennesaw State is the second-largest university in the state of Georgia.
You'll find all kinds of academic programs here. The list includes those in:
business
engineering
education
nursing
information technology
The school is divided into 13 colleges. There are 52 bachelor's degrees and 21 master's degrees. It is ranked a top national university by U.S. News & World Report.
The Master of Science in information systems at Kennesaw State is a professional graduate degree. It includes training in core areas like:
data mining for business intelligence
IT ethics
data-driven business decision making
project portfolio management
policy and strategy
the end to end security of information systems.
It is a business and technology-focused degree. It will provide you with training in the many practical applications of both industries. An example? Data-driven CRM solutions.
You'll take 33 credit hours of coursework. There are ten core courses required in addition to a handful of electives. You will also be required to complete three credit hours of capstone courses. You can carve out a niche of professional interest and special topics. You can even choose to add on a certificate in information security and assurance to customize your degree!
For the stand-alone master's at this school of business, you will take core classes such as:
Informatics
Database Application Design and Implementation
Legal and Ethical Issues in Information Systems
Global IS management
Data Science
Advanced IT Project Management.
You can choose nine credit hours of concentration courses, too. There are options for concentrations including:
emerging technologies and skills
information systems
information security and assurance.
You'll also be required to choose a capstone experience. This capstone experience doesn't have to just take the form of a traditional thesis paper. You might choose to complete a:
cooperative education placement
an internship
a research course in information systems policy and strategy
a special project in information systems
This affordable degree costs just $18,000. There are financial aid opportunities such as scholarships and graduate research assistantships.
Submit official transcripts from your undergraduate coursework. Submit a one to two-page statement of interest, your GMAT score report, and a resume. You can be exempted from the GMAT requirement if you have five years of professional, full-time work experience. Or three years with the addition of a 3.25 cumulative undergraduate GPA!
Master of Science in Information Systems (MSIS)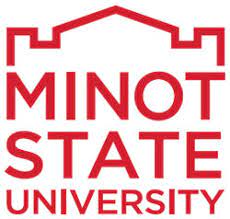 Minot State University is a public university located in Minot, ND. It opened as a teaching college. This business school is now recognized as the third-largest school in North Dakota with both graduate and undergraduate degrees for students to choose from. It also offers one of the best MIS program options you can imagine!
You'll choose from more than 60 courses of study and graduate degrees in ten different areas. These programs are top ranked by the PayScale College Salary Report and U.S. News & World Report alike.
The Master of Science in information systems will help you develop skills to assist businesses with information systems management.
This program is offered at in-state tuition rates for all students. That is regardless of residency. It is an interdisciplinary degree that is valued by many employers. The curriculum is flexible and accelerated. It will allow you to complete your classes from wherever you happen to live.
It includes core classes at the school of business such as:
Project Management
Database Management and Administration
Knowledge Management.
Professional Consulting in IS
The latter is a capstone course that allows you to consult with a business. You can integrate the techniques, tools, and concepts you learned.
This one of the best MIS schools features affordable tuition and fees and financial aid. The online curriculum is taught by faculty members who all hold doctoral degrees in their fields. It offers affordability without comprising value. You can finish the program in as little as two semesters. This can help you save both time and money. There are even graduate student research assistantships. These are available to give your experience and help you cut tuition costs all at the same time.
You will need to complete an MSU Graduate School Admission Application and submit a one-time, non-refundable application fee of $35. You'll need a 500-word statement of purpose. You will need to provide a resume and three recommendations.
Official transcripts and GRE test scores are required. There is no minimum GPA or GRE test score listed for entry into this program. Try to score in the upper 50th percentile on the exam and have a minimum GPA of higher than 3.0 for this business school.
Master of Science in Information Systems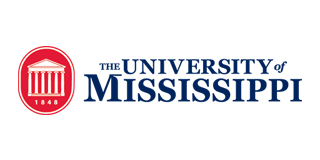 Another one of the best MIS schools is at Mississippi State University. It is also known as Mississippi State University for Agriculture and Applied Science. This school is a public land-grant research university near Starkville, MS. It is best known for its contributions to research and development
It is organized into a dozen schools and colleges. There are more than 200 different graduate, undergraduate, and professional degree programs.
The Master of Science in information systems at MSU will prepare you to become an information system professional. You'll learn how to develop and integrate information technology across a wide variety of global business settings.
You will take 18 hours of required courses. You'll also take two free elective courses and two in business. It is available online as well as on-campus. All courses are taught by the same innovative, award-winning faculty who teach on-campus.
It is accredited by the Association to Advance Collegiate Schools of Business. It prepares students for elite careers as:
computer programmers
computer and information systems managers
IT consultants
software developers
You'll take core courses in the school of business such as:
Survey of Management
Leadership Skills for Managerial Behavior
Seminar in Human Resource Management
Micro Computers and Networks
Business Programming with COBOL
You will work with industry partners and in state-of-the-art facilities. This will enhance your understanding of the discipline.
It features low tuition rates starting at $489 for online graduate students. Online students pay the same flat rate regardless of residency. Financial aid is available. There are a variety of scholarships, assistantships, and other funding options offered to graduate students.
Even as an online student, you'll have access to all kinds of resources and support services. You will be able to tap into services offered by the:
Career Center
the Financial Matters department
Information Technology Services
the Learning Center.
Tutoring, writing help, and other academic supports are in place. You can graduate on time without having to spend any extra money to get help!
Prepare your application materials for admission in the summer, fall, or spring semester. You will need to have a minimum GPA of 3.0 or higher on a 4.0 scale. Provide undergraduate transcripts. GRE and GMAT test scores are no longer required for this business school..
Master of Science in Information Systems Management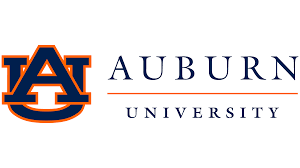 Auburn University is one of the best MIS colleges in the south. It opened in 1856 as East Alabama Male College. Auburn University is now a coeducational institution. It is the second-largest university in the entire state of Alabama. It is home to nearly 25,000 undergraduate students and more than 5,000 graduates.
Auburn University is recognized by the U.S. News & World Report as one of the best national universities. It is also a Best Value School. It's also recognized as a top school by publications such as Washington Monthly, The Wall Street Journal, and Forbes.
Auburn University is also where you will find one of the most affordable master's in management information systems. The Master of Science in information systems management will provide you with the technical knowledge you need to lead. It's the perfect stepping stone to a career in all technical and business-oriented fields.
It will allow you to engage in hands-on work in the management of information system. You'll also receive extensive leadership training. You can even enjoy international travel! It's a great program for seasoned industry professionals. It's also great for those with zero experience in the field.
You'll be able to take classes in the school of business such as:
Advanced Database Management Systems Projects
Information Systems Analysis and Design
Communicating Quantitative Results in Business.
You'll complete 31 credit hours. You'll take a total of ten courses of three credit hours each. There is also one global business experience.
This degree is customizable. You can pursue courses either online or on-campus. You might also choose to add on a dual degree. You can add an MBA with just a few hours of additional coursework. You can also add a graduate certificate. You can add an extra certificate without having to extend your program at all. Many of the required courses count twice.
There are ample opportunities for professional development. You can participate in iLEAD Workshops. These are faculty-led workshops. They are focused on the development of interpersonal and leadership skills. You can tap into the many resources offered by the career services department.
In your international experience, you'll be able to visit companies and participate in service-learning projects. You can even participate in cultural activities while studying abroad in places like South Africa, Peru, Italy, and South Korea.
This degree costs just $30,242 in total for Alabama residents for this business school.
MBA with specialization in Computer Information Systems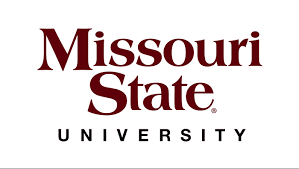 Another one of the best MIS programs is at Missouri State University. It is a public university in Springfield, MS. Missouri State University opened as a normal school to educate aspiring teachers.
Students at Missouri State can pursue a variety of hands-on learning opportunities through their extracurriculars. There are research opportunities at campus facilities like the Department of Defense and Strategic Studies program.
The management information systems program here is a specialization within the Master of Business Administration degree. The MBA requires 18 hours of foundational courses in subjects like:
managerial finance
statistical methods in business research
the legal environment for business managers.
You'll also be able to choose from a wide variety of graduate certificates to complement your degree. Many do not require additional coursework outside the 33 hours you will need to complete for your MBA. Some popular options include certificates in the school of business in:
data analytics
cybersecurity
entrepreneurship
finance
forensic accounting
This degree takes most students about two years to complete. There is an accelerated master's if you are still an undergraduate in the College of Business. You'll be able to complete both a master's and a bachelor's in just five years of study.
You will need to submit official transcripts with a GPA of 3.25 or higher. If your GPA meets or exceeds this threshold, you do not need to submit GMAT or GRE scores. You'll also need to submit a resume as part of your application package for this business school.
Master of Science in Management Information Systems (MS in MIS)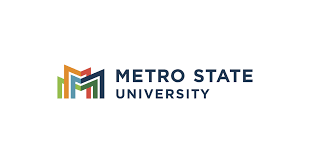 Last but not least on our list of the top MIS universities is Metro State. A public university, Metropolitan State University is in the Minneapolis-St. Paul metropolitan area of Minnesota. This school opened in 1971 to educate nontraditional students.
Many of the programs here exist in a competency-based model. This lets students earn course credit for prior learning experiences. The Master of Science in management information systems here is one of the best in the country.
The Master of Science in management information systems at Metropolitan State is a state-of-the-art graduate degree. It is perfect both for those with technical backgrounds as well as those from other fields who wish to work in the management of information systems. It is the ideal program for the working adult. It will prepare you for a wide variety of leadership roles.
The curriculum of this program is broken down into three phases. The first phase focuses on the functional disciplines of businesses as they relate to modern information systems. You'll learn about marketing theories. You'll also learn the skills and processes that managers need to master in a changing business environment.
The second phase gives you a choice of six different concentration areas. You can choose electives to meet your own educational and career needs. Last, you'll synthesize everything you have learned in your core business and information systems courses and electives. This is done in a final capstone project.
Concentration choices for your second phase of study in the school of business include:
database administration
business analytics
systems analysis and design
information management.
Regardless of the concentration you choose, you'll take 44 credit hours of core courses such as:
Management Information Systems
Marketing Management
Problem Formulation and Data Presentation
Programming with Objects
Applications Development.
Metro State offers learners an affordable, high-quality education. It's one of the state's most affordable institutions. It has low tuition and fees starting at just $420.25 per credit hour. There are plenty of financial aid opportunities you can apply for.
You'll need to have an undergraduate degree in an IT- or management-related major. You should also have earned some sort of industry certification in one of these areas. You need at least one year of work experience. Prerequisite courses like college algebra, statistics, and visual programming language are also required. You will have to submit a $20 application fee, official baccalaureate transcripts, a current resume, and two professional reference letters. An admissions essay is also required for this business school.
OTHER NOTABLE PROGRAMS
#11. Friends University
Location: Wichita, KS
Degree: Master of Management Information Systems (MMIS)
Net Price: $10,638
#12. Embry-Riddle Aeronautical University
Location: Daytona Beach, FL
Degree: Master of Science in Management Information Systems (MS in MIS)
Net Price: $18,458
#13. Concordia University-Wisconsin
Location: Mequon, WI
Degree: MBA in Management Information Systems
Net Price: $10,848
#14. Muskingum University
Location: New Concord, OH
Degree: Master of Information Strategy, Systems & Technology
Net Price: $10,080
#15. Wilmington University
Location: New Castle, DE
Degree: MS in Information Systems Technology
Net Price: $8,636