Ready to find your ideal master's program?
www.mastersprogramsguide.com is an advertising-supported site. Featured or trusted partner programs and all school search, finder, or match results are for schools that compensate us. This compensation does not influence our school rankings, resource guides, or other editorially-independent information published on this site.
Love the idea of a career in medicine—but find that you're more interested in the technical aspects of the discipline? If so, you may want to consider pursuing an affordable master's in biomedical engineering.
What exactly is biomedical engineering? This industry is a broad one, but a master's in biomedical engineering could enable you to do anything from building an artificial heart from scratch to creating technical reports. You might train clinicians on how to best use biomedical equipment or evaluate the safety and effectiveness of various forms of biomedical equipment.
In short, you'll be responsible for designing the devices, software, and instruments that hospitals and doctors use every single day. You might design electrical circuits or create new rehabilitative exercise equipment.
A degree in biomedical engineering will provide you with the technical skills necessary to use electronics, computer programs, and measurement principles while also acquainting you with core medical concepts. You might pursue specialty areas in the field such as rehabilitation engineering, biomechanics, or bioinstrumentation, or you might draw heavily upon statistics and other mathematics to build models that will help you better understand how the human body works.
While many biomedical engineers work in hospitals or laboratories, others work in a more pharmaceutical setting. You could also work in research and development or quality assurance.
If that seems to you like a lot of different branches on the same career pathway tree, you wouldn't be wrong! There are so many avenues in which you can choose to take your degree that you're practically guaranteed to never be bored—or jobless, for that matter. 
Although there is the potential to earn a pretty impressive wage as a professional in this field—workers in navigational, electromedical, measuring, and control instruments manufacturing easily pull in more than six figures a year—it goes without saying that you probably want a degree that won't break the bank.
After all, there's a good chance you already spent a lot of money on earning your bachelor's degree. While the return on investment is high for a biomedical engineering degree, you shouldn't have to spend a fortune in order to earn a respectable wage. 
Nor should you let the cost of earning a college degree deter you from doing so entirely. Trust us when we say that a master's in biomedical engineering is worth it. Not only will you have the potential to make some money, but you'll work in a rewarding field as you create and test technologies that have the potential to save millions of lives. What could be better than that? 
If you're looking for the solution that will allow you to pursue a rewarding degree with a good potential payout,  you've come to the right place. In this article, we'll tell you everything you need to know about the best affordable master's in biomedical engineering degrees. That's right—you can have your cake and eat it too by considering one of these exceptional degrees.
See Also: 10 Best Master's in Industrial Engineering
Common Application and Admission Questions
If you want to become a biomedical engineer, earning a master's degree is a logical choice. Biomedical engineering and traditional engineering programs alike are both good pathways for candidates who are interested in one of these careers, but you'll benefit from a biomedical engineering degree most because it will provide you with courses that focus on biological sciences and engineering alike. 
You'll take classes that cover important topics like biomaterials, fluid and solid mechanics, circuit design, and computer programming. You may also take classes in the biological sciences, like physiology. Many of the best programs also include training in engineering design along with co-ops or internships, typically with pharmaceutical or medical device manufacturing companies or hospitals. 
Look for a well-rounded degree that will provide you with the experience you need to be successful in this challenging field. Because you'll be expected to work both by yourself and with teams of colleagues, you should also pursue a program that will allow you to learn with a cohort of like-minded peers. 
When applying to programs, it can be tempting to fill out applications for dozens of different options. Resist this urge! While it's common to want to apply to all of them, this will overwhelm you (and drain your savings account, too—those college application fees are expensive!). Instead of applying to every program you find, make a list of just three or four that you think will best meet your personal and professional needs.
Then, sit down and take the time to thoroughly research what each school requires as part of its admissions process. While most schools are similar in their requirements, it's important that you look carefully into all of the details to make sure you have everything you need in order to apply. 
Some common requirements for admission include transcripts from an accredited institution, GRE or GMAT scores, letters of recommendation, a resume or CV, a personal essay, and perhaps an interview. 
Most universities will ask for official transcripts from any school where you took courses for baccalaureate-level credit. While a bachelor's degree in biomedical engineering isn't always required in order to apply for a master's in this field, you will likely be expected to have some prerequisite coursework and skills in things like engineering, statistics, and biological or life sciences. The minimum GPA will vary, too—though most programs expect to see that you earned a minimum of a 3.0 GPA on all of your undergraduate coursework.
When you can, take the time to visit each campus to make sure you mesh well with the program and its requirements. Since some admissions departments require interviews, that opportunity will serve as a great way for you to check out campus while you're there, too. If you can, chat up the faculty and staff who teach and work with students in that program. This is one of the best ways to find out if a program is right for you!
What About Financial Aid & Scholarships?
Earning a master's degree can be daunting, not only because of the sheer amount and difficulty of coursework required, but also because of the potential cost. In addition to tuition and fees, as a graduate student, there's also a good chance that you're already employed—so pursuing a master's degree could pull you away from your job, costing you money in that regard, too.
Most master's degrees in biomedical engineering take around two years to complete. Some require thesis tracks, which means you'll have to spend time working on a practicum or taking additional courses related to your thesis.
Your enrollment status (meaning how long it takes you to complete your degree) can play a big role in how much money your program ultimately costs. While a full-time program will demand more of your time and potentially distract you from your full-time job, if you have one, you may be able to save money by taking more credits per semester and graduating more quickly as a result. 
However, a part-time enrollment status can be beneficial, too, since it will allow you to complete classes whenever you can if you have a busy schedule or tight schedule. You can pay for classes one by one rather than taking out gargantuan student loans to fund your education.
When it comes to paying for a master's degree in biomedical engineering, there are a few different ways you can go about this. Many students assume that student loans are the only option, but they should instead be used only as a last resort. There are plenty of other types of financial aid and scholarships to consider first. 
To make sure you'll qualify for most types of financial aid, be sure the school you've selected to attend is accredited. An accredited school is one that has received the formal stamp of approval from the U.S. Department of Education, meaning they can both receive and distribute federal funds to students. 
From there, you'll need to fill out the FAFSA, the Free Application for Federal Student Aid, after January 1 in the year in which you plan to attend school. This form will aggregate information from your financial documents, such as tax returns and W2s, to determine your eligibility for federal and state financial aid.
You might already be familiar with this form if you received financial aid as an undergraduate. Even if you didn't qualify for anything then—or think you might not qualify now—it's worth filling out the FAFSA as your first step in seeking financial aid. At the very least, it might qualify you to receive funding such as unsubsidized student loans or work-study. 
While it's true that less financial aid tends to be granted at the graduate level than at the undergraduate level, there are still plenty of opportunities you can pursue as a graduate student. Many master's programs offer funding through fellowships and assistantships, which will not only allow you to gain hands-on experience as an instructor, teaching assistant, or researcher, but will also provide you with a generous stipend to help finance the cost of your degree.
How Much Can I Make With a Biomedical Engineering Degree? 
Biomedical engineering, like other engineering fields, has the potential to earn you some serious cash after you graduate with your degree. There is some variation in wages depending on which industry you work in, for which employer, and in which part of the country. One thing that most positions in this field have in common, though, is that biomedical engineers generally work full-time on a normal 9 to 5 kind of schedule. 
As with any occupation, however, you may have to work additional hours in order to meet the needs of clients (in this case, patients and managers). As a result, you might find yourself working more than 40 hours per week.
The largest employers of biomedical engineering, according to the Bureau of Labor Statistics, are medical equipment and supplies manufacturing, healthcare and social assistance, navigational, electromedical, control, and measuring manufacturing, research and development, and colleges and universities. 
The best paid professionals are those who work in measuring, electromedical, control, and navigational manufacturing. With one of these jobs, you can expect to bring in around $105,720 per year. In a research-oriented position, including one at a college or university, your wages could be anywhere from $73,300 to $92,230, while a job in manufacturing or healthcare could yield you $77,000 to $89,400 per year.
The average wage, then, for biomedical engineers, is right around $91,410 as of 2019. While some earners bring in significantly more and others significantly less, earning a master's degree is one of the best ways to increase your potential career earnings. Not only will this provide you with the technical and analytical skills you need to be successful, but it will also help to familiarize you with leadership skills and basic research.
A master's degree is only the first step for many of the country's highest earners. Some professionals choose to attend dental or medical school so that they can become specialized in using various techniques or in certain topical areas. Some even pursue law degrees to work as patent attorneys, while others obtain MBAs (master's in business administration) to gain the skills necessary to work in managerial roles. 
There are other ways to make yourself more marketable, too. One of the best ways to do so is to pursue a degree that is accredited by ABET, the Accreditation Board for Engineering and Technology. This is the leading accreditation organization for post-secondary education programs in computing, engineering, natural and applied science, and engineering technology. 
You can also pursue an internship with a hospital or a pharmaceutical or medical device manufacturing company. This will help provide you with practical applications as part of your studies. Many internships are also paid. With the invaluable experience you'll gain in one of these positions, you'll be poised to tackle just about anything your career might throw at you. You'll also be highly sought after by some of the country's top employers.
Experience is everything when it comes to earning a master's degree in biomedical engineering. Gain experience, either through co-ops and internships or hands-on work in laboratories, and you'll be much more marketable to employers (and likely earn a higher salary as a result, too). 
What Are the Best Biomedical Engineering Degrees?
We know that you have educational goals that you're itching to pursue, but you may not know where to start. The editors of Master's Programs Guide utilize a unique ranking methodology based on the following five aspects:
25% Overall Degree Affordability: Average cost of undergraduate and graduate tuition per school
25% Graduation Rate: Number of students who start at the university and actually finish there
20% Earnings Potential: Average mid-career salary of school alumni
20% Selectivity: The number of students who apply versus the number who actually get accepted
10% Online Graduate Offerings: The number of programs offered online in each department
At Master's Programs Guide, we strive to do our best to guide you and your family toward a fruitful academic career. The pursuit of knowledge is a noble one, and we want to help you reach your goals.
Biomedical Engineering (MS)
A public research university in Atlanta, GA, Georgia Institute of Technology also has campuses in France, Ireland, Singapore, and China, along with in Savannah, GA. originally founded as part of Reconstruction plans to rebuild the economy following the Civil War, the Georgia Institute of Technology is now a major provider of programs in science and technology. 
The Master of Science in biomedical engineering at Georgia Institute of Technology is offered by the Wallace H. Coulter Department of Biomedical Engineering. Ranked among the best programs in the nation, the degree will provide you with opportunities to conduct cutting-edge research in a collaborative environment. You'll work in research laboratories that address some of the most pressing clinical challenges and be able to access world-class resources. 
You can pursue advanced studies in a  number of resources including engineering education, biomaterials and regenerative technologies, biomedical robotics, biomedical informatics and systems modeling, biomedical imaging and instrumentals, neuroengineering, cancer technologies, cardiovascular engineering, immunoengineering, and more. 
The degree includes a thesis option, designed for those who wish to pursue eventual doctoral studies, along with a non-thesis option that is best for individuals seeking to enter directly into the workforce. As a student in this program, you'll be able to work with major Atlanta biotech companies such as Mikart, Abeome, Alimera Sciences, Stryker, and more. 
Here, you'll have plenty of opportunities to learn—opportunities that will take you far outside the classroom walls. With a gorgeous 600-acre campus located in the heart of Atlanta, Georgia Tech provides access to museums, stadiums, music venues, restaurants, shopping districts, and many other attractions. You'll be able to get involved with all kinds of campus organizations, such as the Bioengineering and Bioscience Unified Graduate Students, the BIomedical Photonics Society, the Graduate Student Advocacy Board, and many more. 
Don't forget about sports! Georgia Tech offers a variety of student athletics including multiple teams that compete in the NCAA Division I as well as numerous intramural and club teams. 
Let's not overlook the affordability of this degree, either. The Coulter Department of Biomedical Engineering offers extensive financial aid to graduate students. You'll pay less than $20,000 for your entire degree, in most cases, and be eligible for a wide variety of financial aid opportunities. 
This degree also has an impressive return on investment. As a student here, you'll enjoy a comparatively low cost of living in Atlanta as well as access to plenty of paid internship and co-op opportunities. You can also participate in research opportunities for class credit or stipends. Other financial aid opportunities include federal and state grants, fellowships, and more.
To apply, you'll need to have a bachelor's degree in engineering, mathematics or science, along with at least a year of calculus-based physics and a semester of organic chemistry. Materials are due by February 1 for fall admission and September 1 for spring admission. As of 2019, the GRE is no longer required for admission. Admissions decisions are made on a rolling basis. 
MS Biomedical Engineering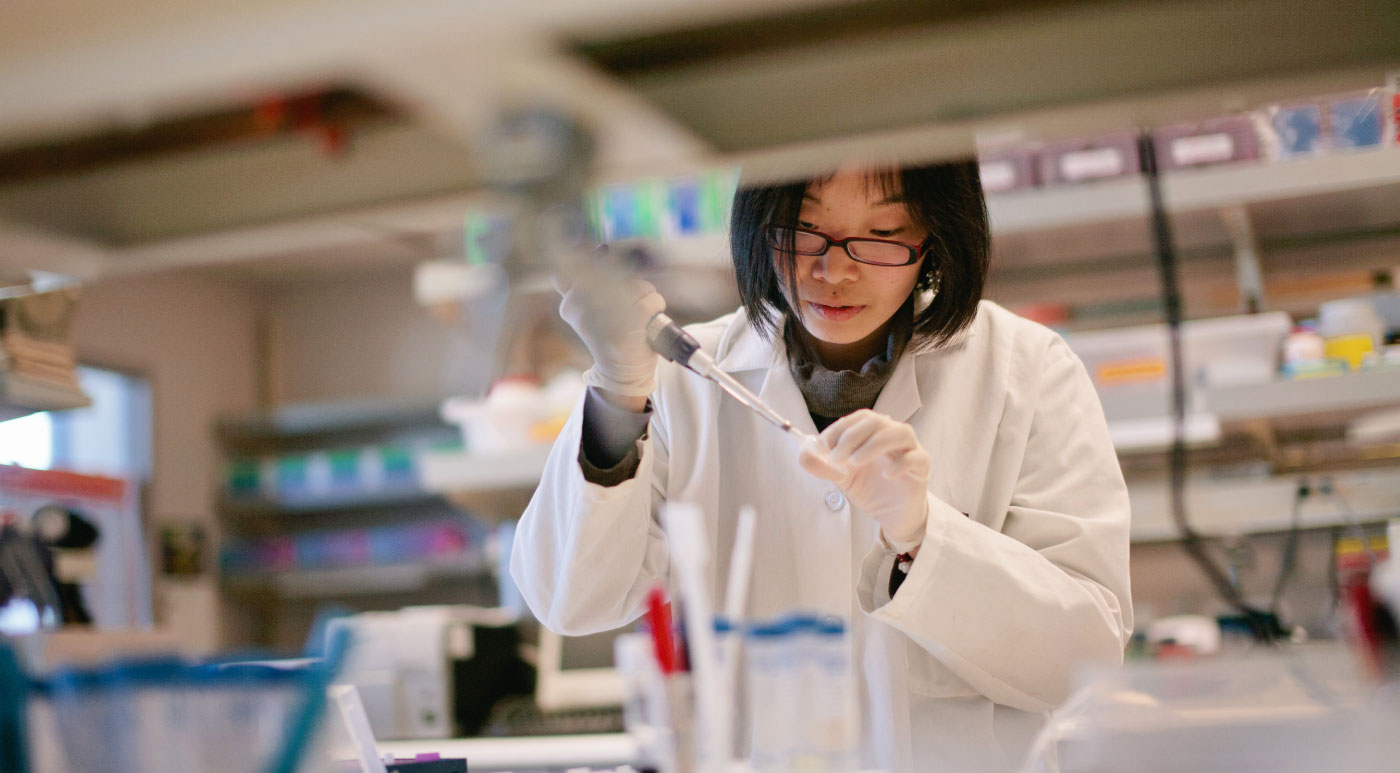 California Polytechnic State University-San Luis Obispo sounds like a mouthful—but this public university has a mission that is anything but complicated. It's dedicated to providing technical and professional programs at an affordable rate to students from all over the country.
Home to more than 22,000 students, this university offers 65 bachelor's and 39 master's degrees. It's just one of two polytechnic universities in the California State University system. 
The College of Engineering offers numerous degrees for you to choose from, including those in civil and environmental engineering, biomedical engineering, aerospace engineering, mechanical engineering, and more. 
Of course, one of the most impressive (and most popular) programs here is the Master of Science in biomedical engineering. 
In this program, you'll learn how to analyze and address modern challenges in biomedical engineering and how to apply advanced engineering methods as your career and evaluate biomedical systems. 
You'll complete 45 credit hours of study, including core classes such as Modeling of Biomedical Systems, Biomaterials, Design of Experiments, and more. You'll also be able to participate in multiple hands-on experiences, like regenerative medicine internships and a design project that culminates in a final thesis. 
Accredited by the Engineering Accreditation Commission of ABET, this degree offers multiple opportunities for you to customize your degree. You can choose to pursue unique pathways like regenerative medicine as you prepare for your career. You'll also be able to complete a nine-month internship at a company or research laboratory, if you so choose. 
If you haven't yet completed a bachelor's degree, you may want to consider enrolling in the blended bachelor's and master's program that will allow you to simultaneously receive both degrees. You can pursue pathways in biomedical engineering, chemistry, computer engineering, materials engineering, or mechanical engineering as an undergraduate and shave at least a year off your total time in school. 
That's one way to save money while studying at Cal Poly. Of course, the low tuition here is another major draw. As a student in this program, you'll pay just $180 per quarter unit as a California state resident and $264 if you are from out of state. There are a variety of scholarships, grants, loans, and part-time employment opportunities for you to assist you financially, too. From university scholarships to federal work-study, you'll find plenty of ways to make your degree more affordable here. 
To apply, you will need to have a bachelor's degree in engineering or in a closely related physical science discipline. You should have a minimum grade point average of 3.0 and submit transcripts from any degrees you have pursued. You'll need to submit GRE test scores along with three letters of reference. You should have taken college-level biology, too, in order to be well prepared for this degree. 
M.S. in Biomedical Engineering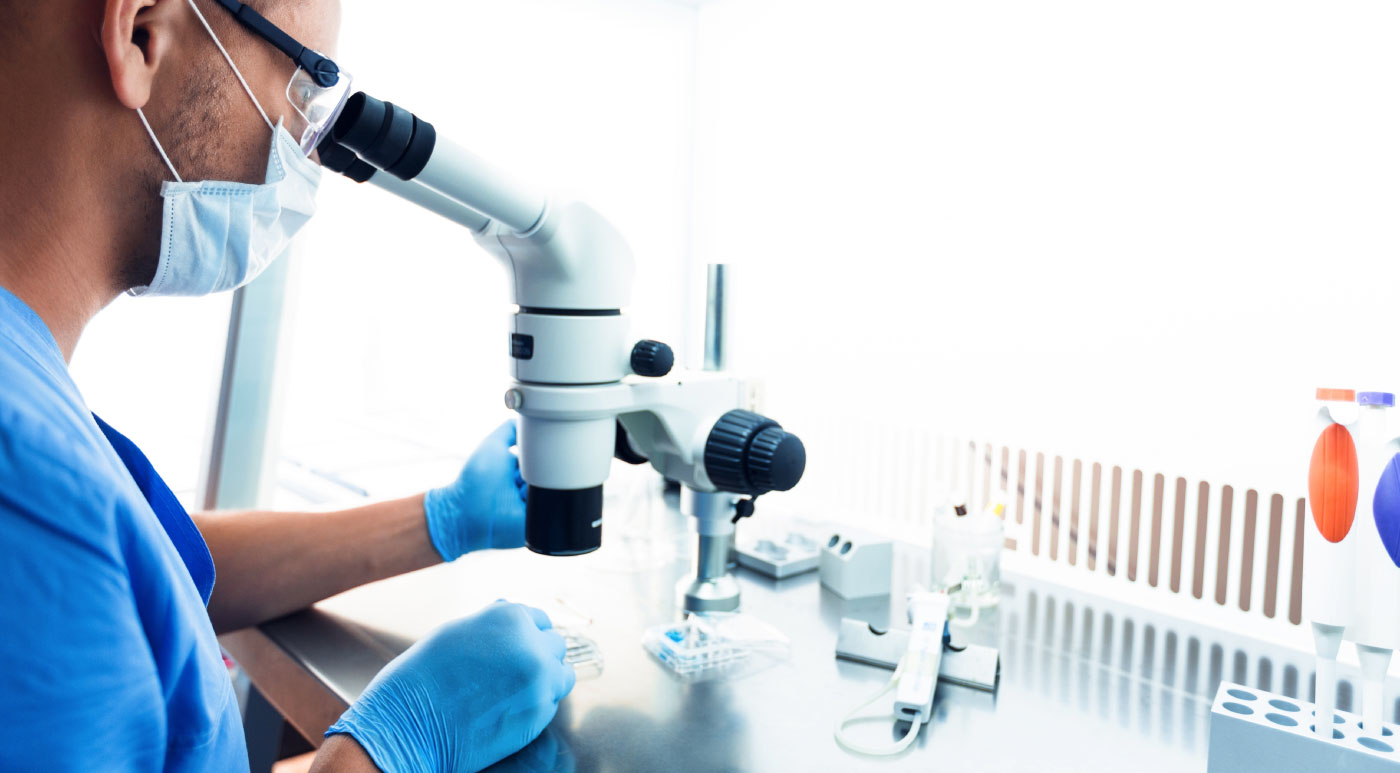 A public research university located in Newark, NJ, the New Jersey Institute of Technology was founded in 1881 with the support of local inventors and industrialists. Originally a technical school before evolving into a classic college of engineering, this university is now a polytechnic school that retains much of its original, innovative spirit.
Here, you'll find more than 100 different undergraduate and graduate majors that will prepare you for work in a variety of groundbreaking fields. You'll gain access to the groundbreaking skills you need to be successful in any research- and development-oriented field, working with prestigious faculty and alumni as you gain the skills you need to be successful. 
This school is a member of the Association of Public and Land-Grant Universities as well as a space and sea-grant college. It has participated in the McNair Scholars Program for decades and is classified among the "R1: Doctoral Universities—Very High Research Activity."
The Master of Science in biomedical engineering at the New Jersey Institute of Technology includes both a thesis and non-thesis option. You will take core classes like Design of Orthopedic Implants, Computer Methods in Biomedical Engineering, and Virtual Biomedical Instrument. Thirty total credit hours are required regardless of whether you select the thesis or non-thesis pathway. 
You'll enjoy access to some of the most exciting biomedical engineering opportunities in the world. Located in the University Heights district, the school is within walking distance of the University of Medicine and Dentistry of New Jersey and University Hospital as well as to the world-class Public Health Research Institute and the Center for Molecular and Behavioral Neuroscience at Rutgers-Newark. 
Because of this, you'll be able to participate in extensive cooperative research with medical centers, companies, and rehabilitative institutes. There are plenty of graduate co-op work experiences for you to enjoy, making this degree an excellent pathway both for candidates interested in doctoral study as well as those who wish to pursue work directly in the field. There is even an additional certificate program in biomedical device development!
The New Jersey Institute Of Technology prides itself on affordability. Here, you'll enjoy low tuition rates and generous financiall aid. In 2021, the average non-need-based award for first-year students was $3,376, with the school meeting more than 50% of its students' financial need. There are many different types of financial aid you can apply for, including scholarships, grants, student loans, work-study, fellowships, assistantships, payment plans, and more. 
You can apply online whenever you are ready. GRE scores are required for any program in the college of engineering. You will need to submit a $75 application fee, transcripts from all universities you attended,  and a single letter of recommendation. TOEFL scores are required for students from outside of the United States. 
M.Eng in Biomedical Engineering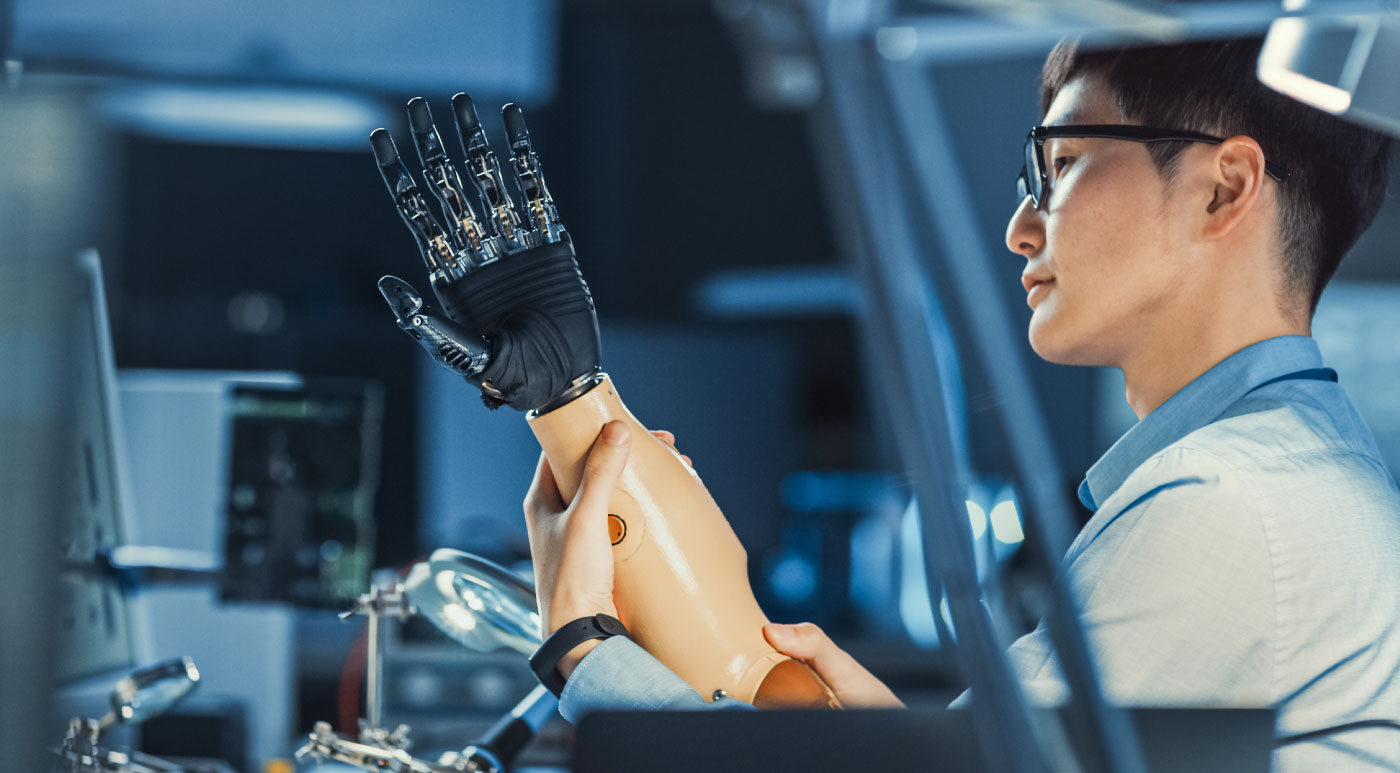 A research university located in Clemson, SC, Clemson University is the second-largest university in the entire state. Here, you'll join a student body of more than 25,000 fellow learners, but you'll be far from just another face in the crowd. In fact, you'll enjoy a student to faculty ratio of just 18:1, a ratio that is even smaller in the school's hands-on graduate programs.
This public school is broken down into seven different colleges: agriculture, forestry and life sciences, business, arts and humanities, computing and applied sciences, and more. Of course, the engineering college is where you will find the accredited and highly acclaimed Master's of Engineering in biomedical engineering.
The Master of Science in biomedical engineering at Clemson includes both a thesis- and non-thesis option. You'll take 30 total credit hours regardless of the pathway you select. You'll take core classes like Engineering Physiology, Principles of Tissue Engineering, Advanced Design of Orthotic Implants, and Design of Medical Instrumentation.
Should you choose the research pathway, you'll be able to make another decision—what would you like to do for your thesis? Your options vary, but include a research study, the design and execution of an experiment, or the creation of a new technology or software. 
A highly intensive, team-focused curriculum, the degree focuses on medical device development and commercialization. You can take classes on three separate campuses, including the main one in Clemson along with campuses in Charleston and Greenville. 
Regardless of the location you select, you'll learn industry best practices examining topics covering the entire product life cycle for medical devices. You'll learn how to design and conduct animal and clinical studies, how to draft business and marketing plans, and much more. As a result, you'll graduate with extensive entrepreneurial and industry experience.
For most students, completing this degree will only take one year. You'll be able to participate in up to six credits of internship experiences and can even pursue additional certificates in areas like Quality Science, GreenMD, and Technology Entrepreneurship.
As you wrap up your coursework, you'll join the ranks of highly successful alumni. Eighty-five percent of the graduates of this program go on to work in the medical device or associated industries. The return on investment for this program can't be overlooked, either—the average employment offer is received a month and a half before graduation for most students, with graduates going on to work at multinational and start-up companies like Baxter, Zimmer Biomet, and Arthrex. 
You can even study abroad! There is a five-week program at Pamplona Learning Spanish Institute as well as a summer experience in Japan. 
This degree is affordable, with low tuition rates and generous financial aid for most students who qualify. Although the department does not provide assistantships for master's degrees students, there are plenty of other avenues for financial aid that you can explore.
Ready to apply? You don't have to have a professional or educational background in engineering or applied science, but it helps when it comes to the admissions process. You'll need to have a GPA of 3.0 or higher and submit documents such as letters of recommendation.
Biomedical Engineering, M.S.
One of the ten different campuses in the University of California system, the University of California, Irvine is home to more than 36,000 students spread out among more than 200 different academic majors. Often referred to as a Public Ivy, UCI is highly regarded for its excellent academic quality—a quality that is comparable to that which you would receive at one of the country's premier Ivy League institutions.
As a biomedical engineering student here, you will benefit from a number of features and resources. Not only is this school classified among "R1: Doctoral Universities—Very High Research Activity," meaning you'll have some of the best opportunities to engage in research related to your field of study, but it's also home to the UC Irvine Medical Center. This is a large teaching hospital that is consistently leading the way when it comes to biomedical interventions and innovations. 
The Master of Science in biomedical engineering at UCI is offered by the Samueli School of Engineering. It is closely affiliated with the school of biological sciences, the school of physical sciences, and the college of medicine and is just one potential pathway you can explore as you work to build your skills and embark on a new, exciting career pathway. 
You'll fall under the tutelage of 27 full-time faculty in the biomedical engineering program along with 51 affiliated faculty from the schools listed above. You'll be able to work with these instructors as they pursue research areas like tissue engineering, biocomputation, biophotonics, and micro/nanomedicine. 
Located in the heart of Orange County, this school is surrounded by the largest number of medical device companies in the nation. It's also just 70 miles from San Diego County, where you'll find the third-largest concentration of companies in the biotech niche. You'll enjoy close connections and plenty of opportunities for collaboration and internship, courtesy of the highly involved faculty. 
You'll build your skills in core technologies and clinical research areas, with the research in biophotons and nanomedicine at the university some of the most widely recognized in the nation. You'll also have access to numerous research centers, including the California Institute for Telecommunications and Information Technology, the Integrated Nanosystems Research Facility, and the Beckman Laser Institute. 
Core courses will vary depending on your career interests, but in most classes, you'll complete certain designated courses and conduct a thorough, highly-focused research project. You'll work closely with a thesis advisor as you complete a research investigation and written thesis along with 42 credit hours of study. 
Some of the classes you might take will include Cell and Tissue Engineering, Quantitative Physiology, Applied Engineering Mathematics, and Introduction to Clinical Medicine for Biomedical Engineering. An affordable degree, it features low tuition and plenty of financial aid opportunities, including fellowships, graduate student researcher positions, and teaching assistantships. 
To apply, you should have a bachelor's degree with a minimum GPA of 3.2. You don't have to have an undergraduate degree in biomedical engineering, but you should have a degree in a physical science, biological science, or engineering discipline. You will also need to submit GRE scores, letters of recommendation, transcripts, and several written statements. 
Master of Engineering (ME) in Biomedical Engineering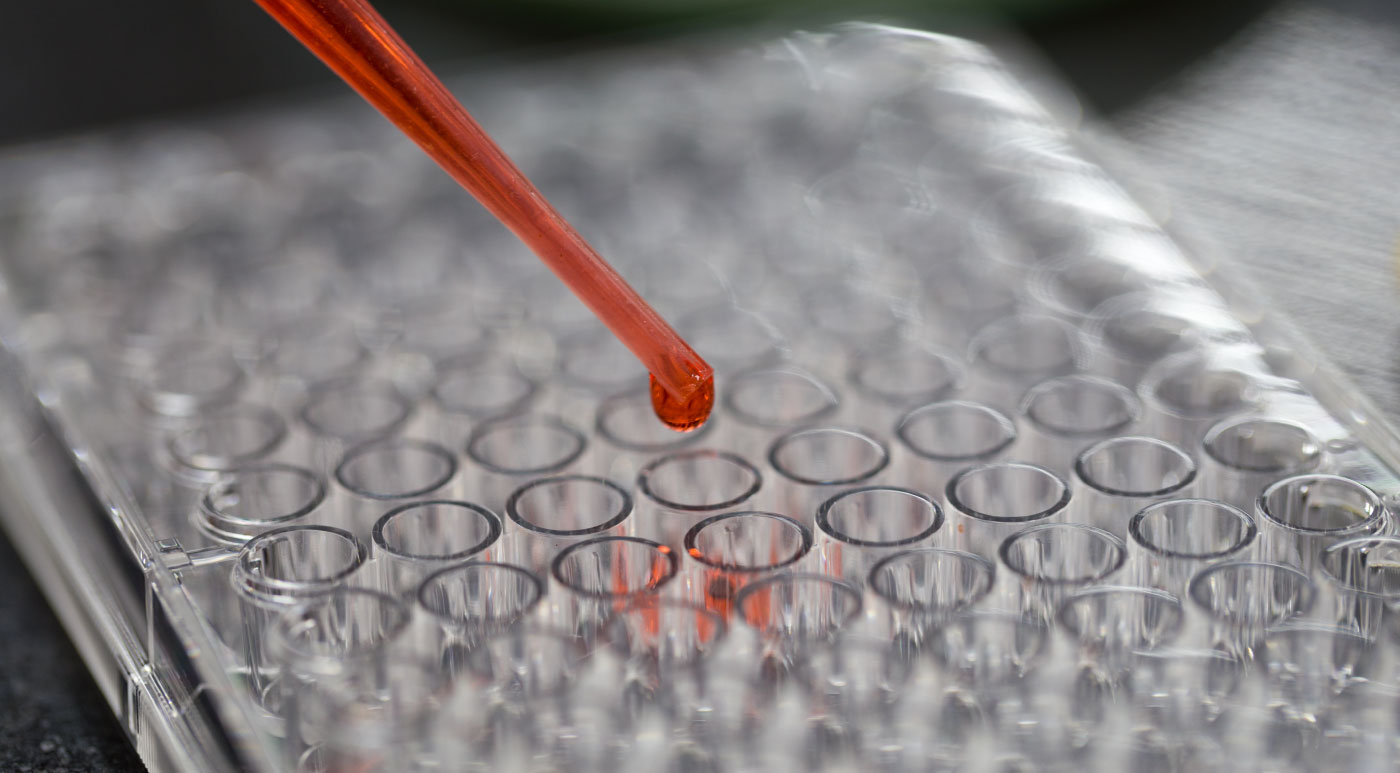 Rutgers University-New Brunswick is one of three separate regional campuses within the Rutgers University public university system in New Jersey. With campuses in both Piscataway and New Brunswick, this school is the oldest of the university, with other campuses in Newark and Camden. 
You'll be able to choose from 19 different graduate, undergraduate, and professional schools when you enroll here, including the Graduate School of Education, the Robert Wood Johnson Medical School, the School of Public Health, and more. 
The Master of Engineering in biomedical engineering is offered by the Rutgers School of Engineering. This program will allow you to earn a master's degree without having to perform research or complete a thesis. It is a coursework-only program that will allow you to instead complete a project, term paper, or independent study.
Because of this, the program is a convenient and flexible option for students who want to enhance their credentials and learn from world-class faculty. You'll be able to master the core aspects of biomedical engineering so that you can graduate quickly and go on to become a major innovator in this rapidly growing field.
You'll be able to choose from multiple key focus areas as you complete your courses. These include physiologic systems; bioinstrumentation; biomedical imaging and neuroengineering; biomechanics and rehabilitation engineering; molecular systems, tissue engineering and regenerative medicine; and nanosystems and microsystems.
In addition, Rutgers offers a certificate in medical device development as well as courses in entrepreneurship to help you truly diversify your degree. 
Regardless of the pathway you select, you'll complete 33 credit hours of study, a written terminal document, and a final oral defense of that document. You'll take classes such as Kinetics, Thermodynamics, and Transport; Bioimaging Methods; and Mathematical Modeling for Biomedical Engineering. The courses are innovative and prepared to train industry leaders in a collaborative, highly internships culinary environment. 
You'll learn from faculty who are internationally recognized as experts in their fields and study among a diverse student body. In fact, more than half of the student population here is female. 
An affordable program, this degree features low tuition and plenty of opportunities to receive financial aid. In fact, as long as you complete the Free Application for Federal Student Aid, you'll be considered for scholarships, tuition payment plans, and other kinds of aid.
To apply, you'll need to have some kind of background in physiology at the undergraduate level. You should submit a personal statement reflecting on your experience and interests in biomedical engineering. You also will need to submit three letters of recommendation and official transcripts. 
You should list any research experience you have and, if you have taken the GRE, submit those scores as well (although it is not a formal requirement of the program to take this exam, it can strengthen your application). All application materials are due in May for fall admission only.
Biomedical Engineering (MS)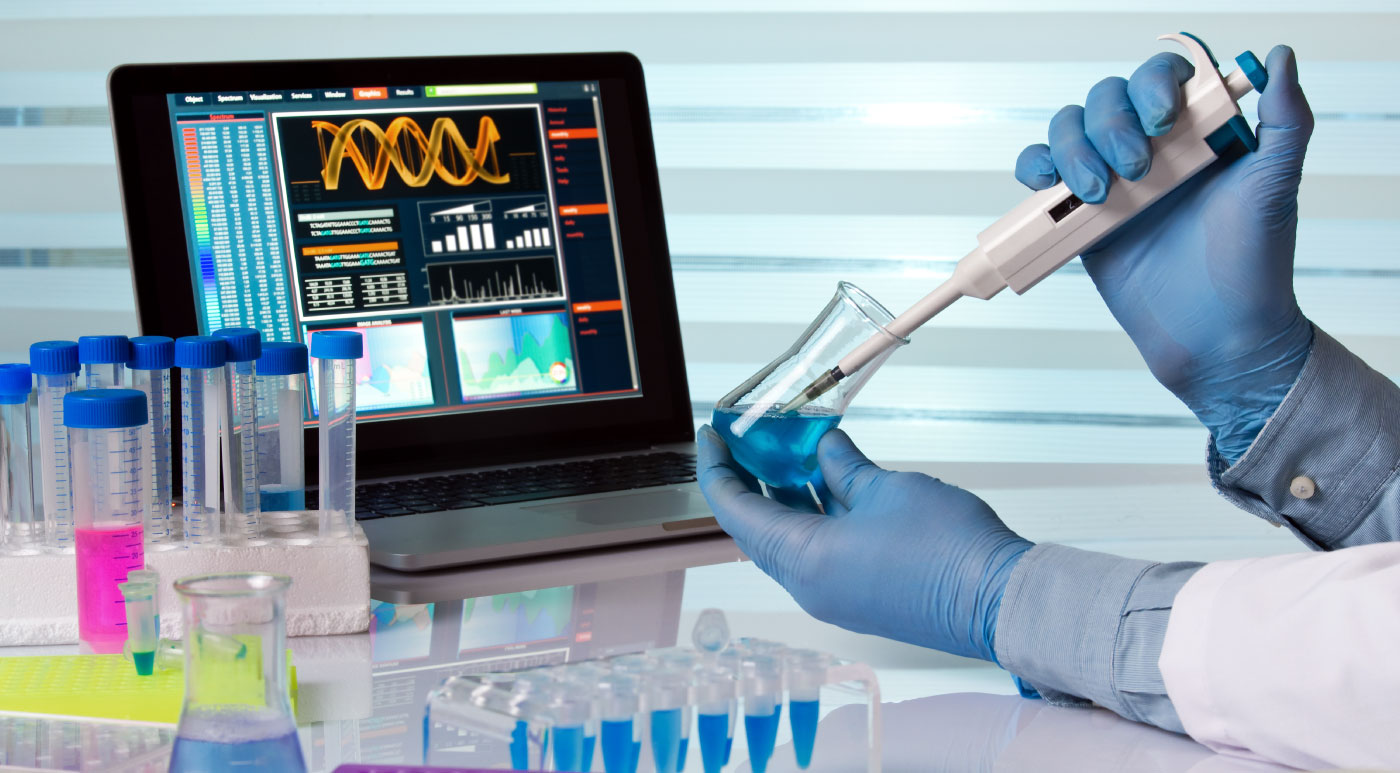 A public land-grant research university located in Raleigh, NC, North Carolina State University, or NC State, was founded in 1887. As part of the University of North Carolina System, this school is the largest in the Carolinas and is one corner of the famed Research Triangle, with the other universities in this region including Duke University and the University of North Carolina at Chapel Hill. 
Originally established as a College of Agriculture and Mechanic Arts, it now has an enrollment of more than 35,000 students and is nationally ranked in regards to its academic excellence in a handful of programs. These programs include agriculture, statistics, life sciences, design, textiles, and of course, engineering. 
The Master of Science in biomedical engineering at NC State is one of the best in the country, consisting of 30 total credit hours of study. You'll be able to take core courses like Medical Device Design, Global Regulatory Affairs for Medical Products, and Biomedical Innovation and Entrepreneurship III – Product Development. You'll also choose from a list of hands-on electives, with options including Tissue Engineering Technologies, Orthopaedic Biomechanics, Bioelectricity, and more.
With more than 3000 students enrolled in the 21 master's and 13 doctoral degrees in the graduate division of the college of engineering, this school is known nationally for its innovative and immersive degrees. You'll enjoy learning from a world-renowned faculty and participating in groundbreaking research initiatives with your peers. 
Here, you'll have access to more than 20 centers, labs, and institutes, including two that are active National Science Foundation Engineering Research Centers, FREEDM and ASSIST. You'll be able to gain valuable experience (and enjoy a significant tuition discount!) by participating in teaching assistantships and you can connect with prospective employers at the NC State Engineering Career Fair. This career fair is one of the largest events of its kind not just in the state, but in the entire country.
You'll enjoy access to plenty of other student resources, too. In fact, the department has a unique shuttle service that provides learners with access to a free departmental van ride between various North Carolina university campuses. 
Graduate so this program goes on to some of the best positions in research, academic, and industry. The program is ranked seventh in the country by the U.S. News & World Report and is also ranked among the top universities in the country by The Bridge, Winter 2018, Quarterly Journal of the National Academy of Engineering.
This affordable program has low tuition rates and plenty of funding opportunities—especially if you are planning to continue on with a Ph.D. There are internal fellowships, research assistantships, and teaching assistantships available, along with work study, scholarships, grants, loans, and payment plans.
When you're ready to apply, you'll need to submit all undergraduate transcripts. A minimum GPA of 3.0 is required, but the GRE is no longer mandated for this program. You'll also need to submit letters of recommendation and a personal statement. 
Master of Science in Biomedical Engineering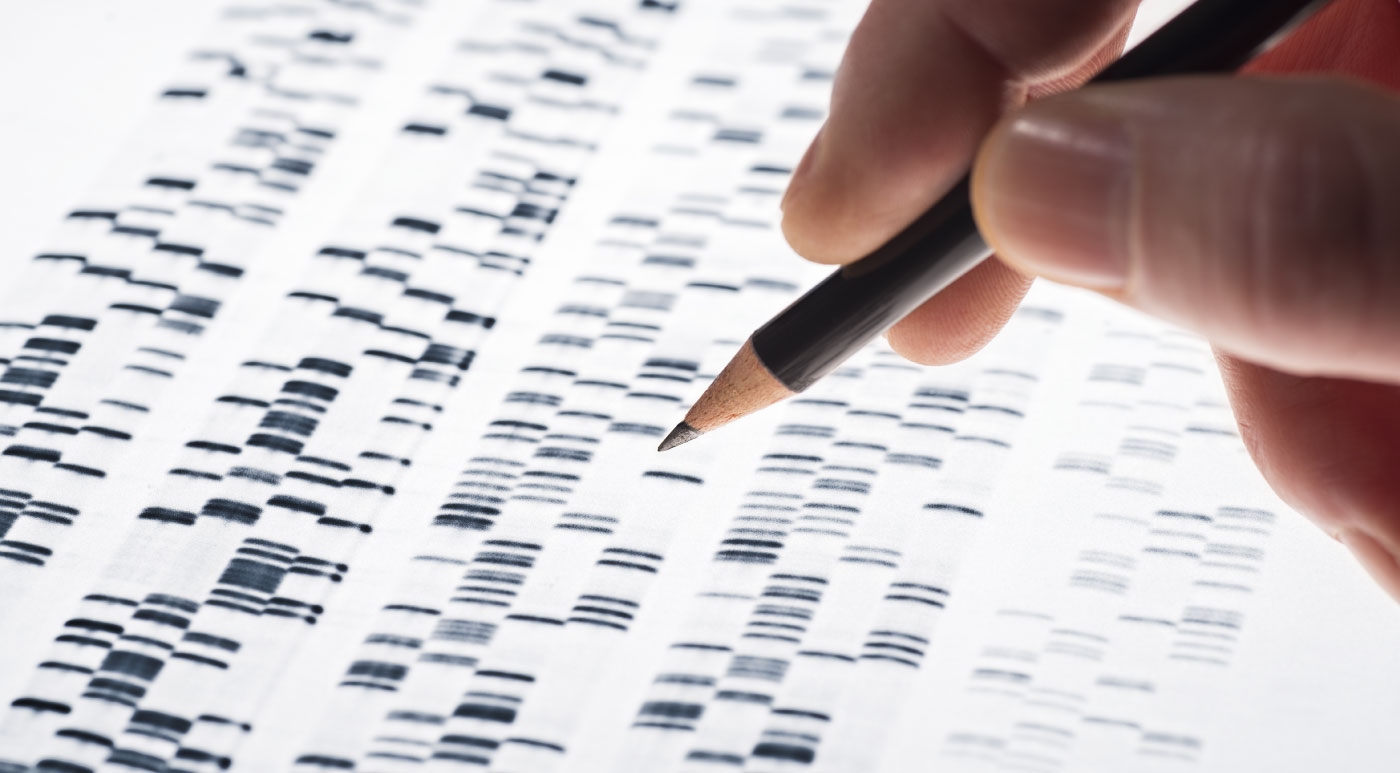 The University of California-Los Angeles is a public land-grant research university that first opened its doors as the California State Normal School, a training institution for aspiring teachers. The second-oldest school in the state university system of California, this school is now much more than just a school for teachers, offering more than 337 choices of degrees to undergraduate and graduate students alike. 
Often referred to as a Public Ivy, it is consistently ranked among the best public universities in the United States. In fact, in 2021, U.S. News & World Report ranked this school as the top public university in the entire country! 
You can pursue several different areas of study as you conduct innovative, groundbreaking research in this program. Options include biosystem science and engineering; biomedical instrumentation; biomaterials, tissue engineering, and biomechanics; medical imaging informatics; molecular and cellular bioengineering; and neuroengineering.
You'll take 42 units of study, or a total of 12 courses. There are both thesis and competitive examination options for you to choose from. Most students take just one to two years to complete their degrees.
As you learn, you'll have access to 32 different research laboratories and centers. You'll work with 44 full-time faculty members, all of whom are highly recognized in their contributions to the industry. Most graduates of this program go on to post-doctoral or postgraduate study, but others pursue work as technical sales consultants, research assistants, scientists, product managers, engineers, and more. 
Curious about the classes you'll take? The schedule of classes varies, but you can generally take courses such as Physical Chemistry of Macromolecules, Engineering of Bioconjugates, Engineering Principles for Drug Delivery, and more. You can also participate in unique learning opportunities like a teaching apprentice practicum, directed individual or tutorial studies, and advanced topics and research.
This affordable degree offers a great return on investment, with a high career placement rate and plenty of financial aid opportunities for graduate students to explore. You can explore both intramural and extramural fellowships along with scholarships like the Alumni Fund for Student Projects. Almost all students receive some kind of funding (85%, in fact). 
A wonderful pathway to the Ph.D. program, the master's in biomedical engineering is often pursued by graduates of the Bachelor of Science in biomedical engineering. The master's can be completed in just one year and is a transfer-friendly program. 
To apply for admission to this highly competitive program, you'll need to submit an online application for graduate admission along with the departmental application, which you can find on the department's website. You should also submit a clear statement of purpose and a resume. 
You'll need to have a baccalaureate degree in life science, physical science, or engineering and you will also need three letters of recommendation and GRE scores. All application materials are due by December 15th for fall admission only.
Master's in Biomedical Engineering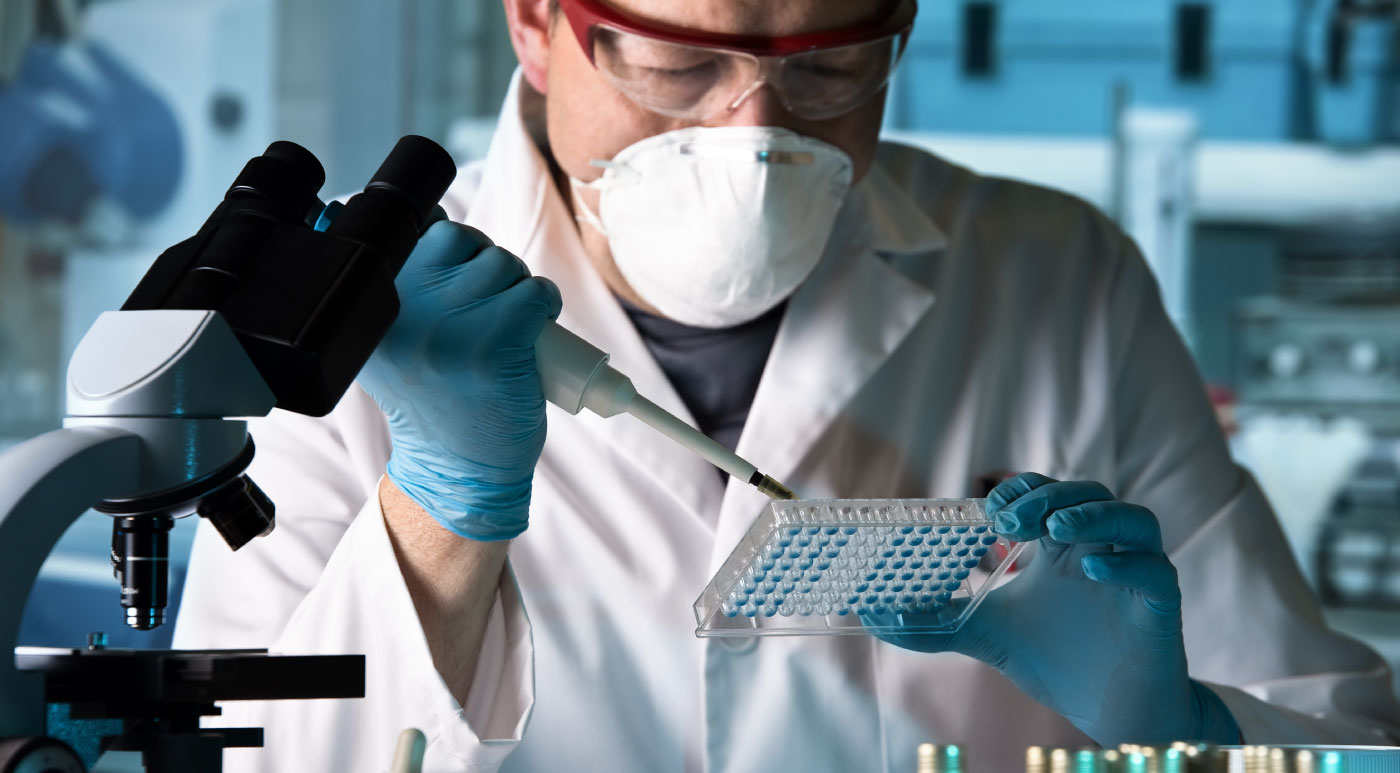 Founded in 1865, Worcester Polytechnic Institute is a private research university that focuses on the technical arts and applied sciences. Located in Worcester, MA, this school has more than 50 graduate and undergraduate degrees for you to choose from. As a student here, you'll be able to truly experience what the school's motto, "Learning and Skilled Art," really means.
Not only are this university's programs nationally ranked, but they also will allow you to work closely with faculty in a variety of research areas, including fuel cells, surface metrology, materials processing, biotechnology, and of course, biomedical engineering. 
The master's in biomedical engineering at Worcester Polytechnic will allow you to tailor your studies to your unique career goals and interests. You'll be able to delve deeply into groundbreaking research that will help you make advances (and make an impact!) in healthcare. You'll work on project-centered studies and in collaborative research opportunities so that you can apply engineering concepts in ways that are personally meaningful and exciting for you.
You'll be able to work with renowned faculty, local companies, and peers as you solve real-world problems. Not only that, but you'll graduate with the skills and experience you need in scientific and technical work to move on to diverse career paths in medicine, nursing, and even law. 
You'll benefit from small class sizes and close-knit research groups as you work in collaborative labs. The degree combines WPI's long and extensive history and success in engineering with its commitment to advancing future research. 
The curriculum is rigorous but flexible so that you can work with traditional engineering concepts in evolving fields like healthcare. You'll take courses in life sciences, biomedical engineering, mathematics, and more as you work in research projects in laboratories covering everything from cardiovascular tissue engineering to biomedical sensors.
You'll be able to pursue research interests across campus in subjects like biomaterials and tissue engineering, instrumentation and signal processing, biomechanics and mechanobiology, and more.  In addition to on-campus research facilities and laboratories, you'll also benefit from regional research partnerships with companies, hospitals, and research facilities like the Tufts Cumming School of Veterinary Medicine, the U.S. Army Natick Soldier Research, Development, and Engineering Center, and the University of Massachusetts Medical School. 
You can pursue this degree as a stand-alone program or as a combined B.S./master's degree program that will enable you to earn both diplomas in less than five years. For the master's, you'll complete a minimum of 30 credit hours of study. There are both thesis- and project-based tracks available. An affordable university, WPI offers financial aid that provides low-income students with generous amounts of need-based financial aid.
To apply, you will need to submit an online application. You should have a background in engineering, physical and computational sciences, biology, or pharmacy. All application materials can be submitted online. In addition to the application form, you will also need to provide three letters of recommendation, transcripts, and a statement of purpose. GRE scores are not required.
Biomedical Engineering Master's Program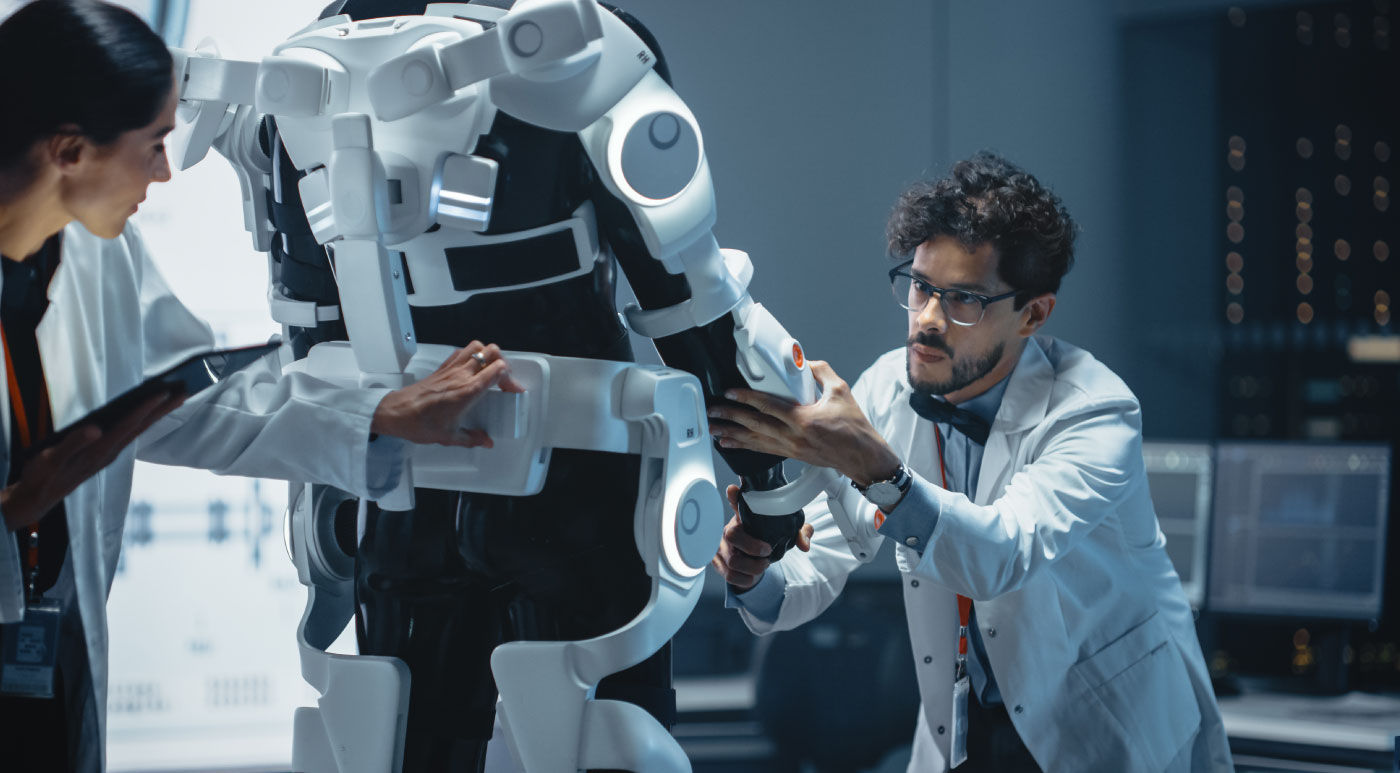 Located in Hoboken, NJ, Stevens Institute of Technology is a private research institution that has a reputation for being one of the oldest technological universities in the country. It was the first in the nation, in fact, to be solely dedicated to offering programs in mechanical engineering.
Today, of course, Stevens offers much more than that. It is home to two separate national Centers of Excellence as designated by the U.S. Departments of Homeland Security and Defense. As a result, you'll find some of the best and most research-oriented programs here with which to begin creating the foundations of your future career.
The biomedical engineering program will allow you to work with established leaders in the field and to conduct meaningful, high-impact research. You'll create life-enhancing technologies and gain the skills necessary to succeed in medicine, industry, academia, and more.
A multidisciplinary program, this degree will help you advance your studies in engineering, life science, biology, bioethics, and medicine. It is a flexible degree that will allow you to pursue the areas of interest that you are most passionate about. Not only that, but you'll be able to research emerging areas of study with faculty who are working daily to patent new technologies. You'll have access to world-class laboratories and enjoy a design-oriented curriculum so that you can research and develop new technologies from "concept through commercialization."
The faculty who teach in this program work closely with industry partners so that you will graduate with the skills you need for success. Most candidates go on to pursue work in research, clinical studies, and industry, but many go on to professional school as well. 
Located within close proximity to Manhattan, Stevens offers a wonderful location so that you can build your professional network in the Big Apple, an international hub for medical research and technology and pharmaceutical and development. New Jersey, too, features numerous avenues for you to explore biomedical research, with a premier location for pharmaceutical and medical research. 
You can take both evening and online courses within this program and you'll enjoy access to extensive hands-on laboratory experience. You can pursue multiple areas of focus, including those in biomaterials and tissue engineering, bioinstrumentation and neutral engineering, and biomechanics and physiology. 
Designed for busy professionals, the degree is just one option offered by the Schaefer School of Engineering. You can also pursue a graduate certificate, if you choose! An affordable program, this degree has a superb return on investment. Graduates go on to work for organizations like Philips Healthcare, Regeneron, Johnson & Johnson, and U.S. Veterans Affairs—that's just to name a few.
To apply, you will need to have a bachelor's degree with a minimum GPA of 3.0. You should submit official college transcripts, two letters of recommendation, a statement of purpose, and competitive GMAT or GRE scores. 
OTHER NOTABLE PROGRAMS 
#11. Purdue University 
Location: West Lafayette, IN
Degree: MS Biomedical Engineering (MS BME)
Net Price: $9,992
#12. University of Utah
Location: Salt Lake City, UT
Degree: M.S. in Biomedical Engineering
Net Price: $8,151
#13. University of Wisconsin 
Location: Madison, WI
Degree: Biomedical Engineering, M.S.
Net Price: $12,010
#14. Columbia University in the City of New York
Location: New York, NY
Degree: Master of Science in Biomedical Engineering
Net Price: $79,752
#15. University of California-Davis
Location: Davis, CA
Degree: M.S. in Biomedical Engineering
Net Price: $14,598
#16. Vanderbilt University
Location: Nashville, TN
Degree: Master's in Biomedical Engineering
Net Price: $47,686
#17. Washington University in St. Louis
Location: St. Louis, MO
Degree: Master of Science in Biomedical Engineering
Net Price: $52,875
#18. University of Rochester
Location: Rochester, NY
Degree: Master's in Biomedical Engineering
Net Price: $40,328
#19. University of Central Florida
Location: Orlando, FL
Degree: Master of Science degree in Biomedical Engineering
Net Price: $8,872
#20. University of Arizona
Location: Tucson, AZ
Degree: M.S. in Biomedical Engineering
Net Price: $13,044