Ready to find your ideal master's program?
www.mastersprogramsguide.com is an advertising-supported site. Featured or trusted partner programs and all school search, finder, or match results are for schools that compensate us. This compensation does not influence our school rankings, resource guides, or other editorially-independent information published on this site.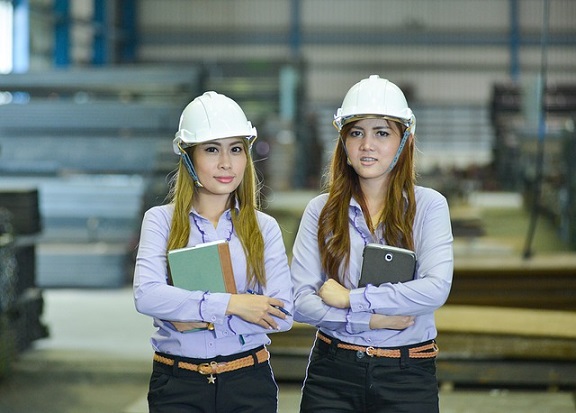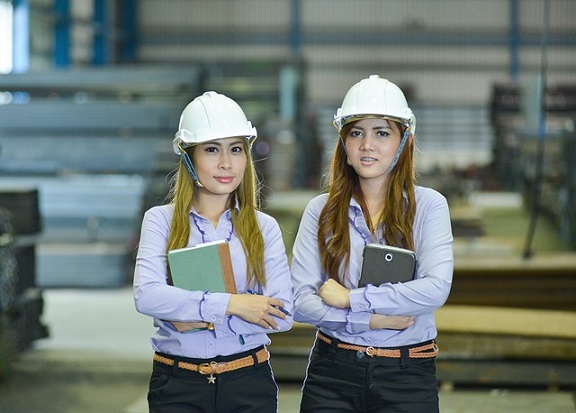 Women have made their mark in the engineering profession. Long playing a role in the design and building of the infrastructures of civilizations, women have created machines to make life within those civilizations easier, designed systems that improve upon old ways of doing things, and produced elements of functionality that are still being used today–women have been a part of it all. It is true that there are not as many women represented in the profession as there are men, and often recognition for their engineering achievements is not as evident, but women are there nonetheless. Let's examine the history of women in engineering, looking at some famous female engineers and current statistics on women in the profession, and let's also look into the future of women in the field, glancing at the educational and professional opportunities that are unique to the sex. And since engineering is one of the most popular online master's degree programs available, we'll let you know how to find a good online program to pursue the degree.
Women making contributions to the field of engineering began before the term "engineering" was even coined to describe the profession as we know it today. Often described as inventors, female engineers in history date back to Egypt in the 3rd century with Hypatia, who invented the hydrometer. Bringing it up to more recent times, did you know that the Brooklyn Bridge (which began construction in 1869 and was opened in the spring of 1883 and is one of the most recognizable bridges in the U.S.) was engineered under the watchful eye of a woman? Emily Warren Roebling's husband was the civil engineer in charge of construction of the famous bridge, but when Washington Roebling became gravely ill and could not continue, Emily took over duties as the day-to-day manager and engineer. She was highly intelligent and very accomplished in her own right, and is considered the first female field engineer.
These two women join many others in history, but despite the rich history of women making contributions to the field, currently only 13% of engineers are women according to the Society of Women Engineers. Because of this shocking statistic, engineering schools are recruiting female students and providing them with specific resources. Offering Women in Engineering (WIE) programs, progressive institutions are not just seeking talented women to join their programs, but also assuring high retention rates. These programs offer tailored support and positive, rigorous learning environments that cater to women in the engineering discipline. Once they graduate, there are targeted professional organizations that offer membership exclusively to women in the field. These membership organizations offer mentorship, professional connections, and leadership opportunities.
So what is the future for women in engineering? Well, that depends on a lot of factors, but we would encourage you to pursue your master's in engineering and make your mark in the profession. Interested? Check out some of the institutions that offer online degrees–we've compiled lists of the 50 best online master of mechanical engineering, top 50 online master's in electrical engineering, and the 50 best online master of civil engineering degree programs to help you start your search.