Ready to find your ideal master's program?
www.mastersprogramsguide.com is an advertising-supported site. Featured or trusted partner programs and all school search, finder, or match results are for schools that compensate us. This compensation does not influence our school rankings, resource guides, or other editorially-independent information published on this site.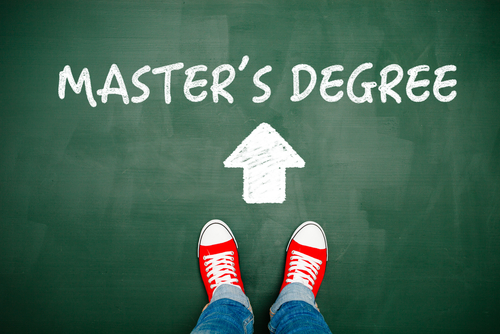 A recent trend in master's degree programs has potential graduate students breathing a sigh of relief: the turn from traditional application requirements of GRE or GMAT scores to other forms of student assessment and readiness measurement. For prospective students, particularly those desiring to pursue a master's degree online, this means less preparation for getting into the program and therefore quicker turnaround to beginning, and ultimately completely, the degree. Some fields are observing this trend away from readiness assessment test scores more than others–the Master of Business Administration (MBA) or other business degrees, for example, runs the gamut of requirements, but definitely seems to be leading the trend away from the tried-and-true past requirements. But why are we seeing this trend? What are the other ways schools assess a good potential candidate for their program if not with test scores? Read on to learn some of the ways that schools are discovering new ways of determining whether or not an applicant is a good fit for their program, and if you are in the market for a good online MBA, check out this list of the Top 40 Online MBA Degree Programs That Do Not Require the GMAT or GRE.
In short, the Graduate Record Examinations (GRE) and the Graduate Management Admission Test (GMAT) are standardized assessment exams that measure an individual's collective critical thinking skills and analytic reasoning. The scores from these tests have been traditionally used as a criterion for admission by colleges and universities into their MBA programs. A lot of emphasis is placed on the measurement of academic abilities when a school uses GRE scores as a application tool. When moving away from using these scores as a way of weeding out applicants, many schools are replacing the scores with other assessments–ones that focus on work history and academic experience as a better measure of how well a student will do in a program.
Work history is one of the most common ways schools will waive the GMAT/GRE requirement. As more students are going into the workforce before going back for an advanced degree, schools recognize that demonstrated leadership and management in a business prove a better way of assessing how a student will perform when faced with rigorous academics and projects based in the real world. Through an applicant's résumé, essay, and references, schools can get a good sense of what experience a professional has had. Schools who provide a waiver to their GRE/GMAT requirement often have a tiered approach to accepting work experience in lieu of the scores. Ranging from requiring as few as three years to sometimes as many as seven, students need to be clear how many years they've been involved in relevant work experience to successfully petition for a waiver.
Prior academic experience is also a determining factor used by schools as an application requirement. Many schools that stipulate GRE or GMAT scores as part of the application will waive the requirement if an individual has already achieved an advanced degree of some kind. Terminal degrees such as PhDs, MDs, or JDs in particular will often preclude the requirement altogether.
So before you enroll in that GRE or GMAT prep course, check your schools of choice to make sure it is absolutely required that you submit scores along with your applications. You may find yourself exempt from the requirement, or, at the very least, there may be an enrollment advisor available with whom you can discuss your options.