Ready to find your ideal master's program?
www.mastersprogramsguide.com is an advertising-supported site. Featured or trusted partner programs and all school search, finder, or match results are for schools that compensate us. This compensation does not influence our school rankings, resource guides, or other editorially-independent information published on this site.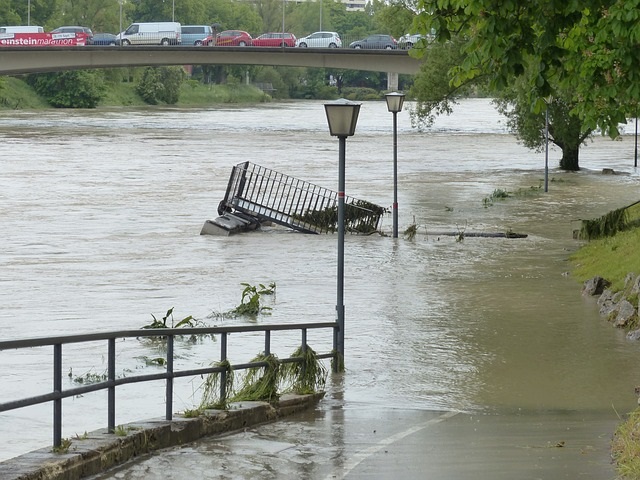 Image source
Some pictures haunt us. The photo of the first plane hitting the Twin Towers. A young girl drenched in napalm. The image of an oil-soaked pelican. Tsunami waves, hurricane damage, wildfires raging . . . the list could go on. Some of us see the pictures, perhaps say a quick prayer or shed a tear, and then get back to our daily lives. But what about the individuals who see the destruction and harm and say, "not on my watch." Those special people are drawn to the emergency management field, and they are the professionals who plan, prepare, respond, and lead recovery when disaster strikes. A field that has been growing as disasters become more prevalent and devastating, the online master of emergency management degree is one of the most popular online master's degree programs currently. The Master of Emergency Management degree will impart the skills and knowledge that are needed not just in times of crisis, but also in the times that are peacefully waiting for crisis to strike.
The Federal Emergency Management Agency (FEMA) describes a disaster as an "occurrence that has resulted in property damage, deaths, and/or injuries to a community." How does having a degree in emergency management prepare you then to attend to that definition in a real-world situation?  You'll learn strategies for how to assess the risks and vulnerabilities and plan a course of action. Coursework covers every aspect of the four phases of emergency management set forth by FEMA: mitigation, preparedness, response, and recovery. Some online programs require a residency in which students participate in a simulated emergency situation in order to apply what they have learned. Many programs require internships with agencies in or near a student's place of residence. Having a Master in Emergency Management degree means you are well-versed in the four phases of emergency management and you run to, instead of away from, danger. It means you plan for the worst that could happen, and when it does, you learn from it so that the next time it will not be as bad. Concretely, a small sampling of classes that emergency management students may take include topics like communication and public speaking, hazardous materials management, global perspectives, environmental regulations and laws, societal behavior, map reading, and disaster preparedness.
Unlike the old school superhero, The Shadow, we cannot know the evil that lurks in the hearts of men. We also cannot know with great certainty exactly how a hurricane, a wildfire, or an earthquake will behave. What emergency management professionals can do is understand and prepare for these situations. If this sounds like the path you wish to take, you are in luck. As one of the most popular advanced degrees that can be earned online, the selection of programs being offered online is truly stellar. Reputable schools and renowned programs make the degree easily accessible, and students have many from which to choose. For a jump start on your research, examine this list of the 50 Best Online Master of Emergency Management Degree Programs.