Ready to find your ideal master's program?
www.mastersprogramsguide.com is an advertising-supported site. Featured or trusted partner programs and all school search, finder, or match results are for schools that compensate us. This compensation does not influence our school rankings, resource guides, or other editorially-independent information published on this site.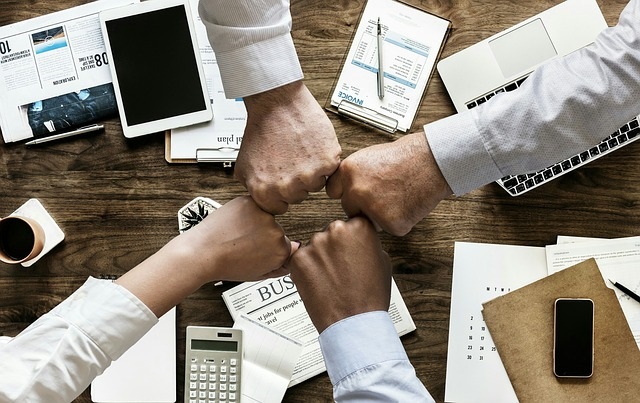 How would you like to join an amazing, timely profession that has an expected job growth rate of 33% over the next decade? This percentage translates into almost 22 million new jobs by 2027, which is well over the national job growth rate average of just 7%. If this statistic piques your interest, then you should look into Project Management. These facts and figures are according to the gold standard of all things project management, the Project Management Institute (PMI). The PMI is the non-profit organization that provides (among other things) well-known and respected industry standards, resources, trainings, degree program accreditation, and issues credentials to Project Management Professionals (PMP). In an analysis conducted by the Anderson Economic Group (AEG), this extremely positive information became evident and was published in the spring of 2017. Appointed by the PMI, the AEG was contracted to conduct the research, and the PMI shared the report to show the great promise for the field of Project Management both nationally and internationally.
Several things are contributing to the growth. One of the key factors is timing–the PMI was started in the late 1960s, and many who joined the profession at that time are aging into retirement, leading to a "talent gap." This gap is opening the way for positions to be filled by up-and-comers, many of whom are new to the profession. Another factor is the recognition in several sectors—business, non-profit, and government, for example—that having an employee or employees to initiate projects and see them to their successful resolution is advantageous in many ways. It makes good sense organizationally to have a team or individual trained in such skills as risk management, organizational and interpersonal behavior, and project planning, implementation and execution. These project management professionals essentially make sure projects are completed successfully, on time, and within the projected budget—all the elements of a project that make CEOs and Executive Directors happy.
Projected salaries should also serve enticing to individuals considering the profession. Starting Project Manager salaries can be as high as just under $100,000 a year. Additionally, professionals who pursue a master's degree in project management as well as their PMI Project Management Professional (PMP) credentials can expect salary increases of nearly 25% over their peers without the credentials—jumping from $92,000 to a healthy and impressive $113,000. Many online Project Management degree programs are aligned with the PMI's PMBOK® Guide (The Project Management Body of Knowledge) standards to assure students are prepared to successfully sit for the PMI certification exam that will lead to their PMP credentials. Prospective graduate degree students do not need to uproot their lives to pursue the degree that can open the doors to these jobs and salaries–they just need to choose a school from some of the best online master's in project management degree programs currently available. It's a great way to attain a reputable, relevant and advancing degree while maintaining your current job and life. All of the benefits of a great degree that can lead to a great job, with the added bonus of convenience and flexibility—sounds like a win-win!