Ready to find your ideal master's program?
www.mastersprogramsguide.com is an advertising-supported site. Featured or trusted partner programs and all school search, finder, or match results are for schools that compensate us. This compensation does not influence our school rankings, resource guides, or other editorially-independent information published on this site.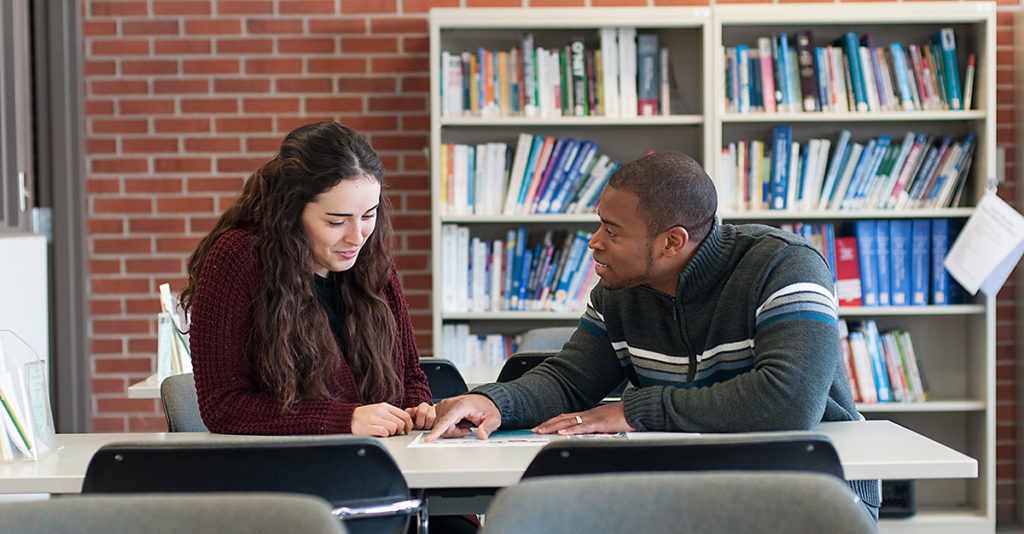 Online students typically learn from a distance at which they cannot easily reach the resources of the college or university at which they are studying. Thus, an essential aspect to any online degree program is the provision of student services from career advising to library resources. The various resources available to support online students are critical in determining whether these students can be successful or not. Services offered will differ from college to college, but two of the most important services that should be provided by all online master's degree programs in our opinion are faculty advisors and library services.
[See our ranking of the most affordable online graduate schools here]
Faculty Advisment
Upon enrolling in an online master's degree program, students should be assigned a faculty advisor. This is a faculty  member who will serve as your point of contact throughout the course of your studies and will help you stay on track with program requirements assuring that you enroll in the appropriate courses at the appropriate time. Your faculty advisor will also serve as a resource throughout your studies as someone whose knowledge can bolster your own research pursuits. Your advisor will ultimately consult with you as you select a thesis or capstone paper project, provide insight and recommendation into existing literature on your research interests, and along with one or two other faculty members read and approve your final thesis or capstone paper. Your faculty advisor will serve as a point of contact for any and all questions you may have throughout your program and should be able to easily put you in contact with the appropriate parties to answer these in those cases where they are not able to answer themselves. This is, perhaps, the most important resource that you will draw on throughout all of your studies. Every respectable online program should assign students a faculty advisor upon enrollment.
Library Services
College libraries are hosts to a vast array of resources beyond their simple catalogue of books. Librarians teach students how to access library resources including digital journals, and can also perform detailed searches for students. Students accessing their college libraries resources from a distance should have access to these same resources through an online channel. Essentially every major college and university today has the resources of their libraries accessible through easy to navigate virtual interfaces online. The libraries full catalogue should be searchable through this virtual interface and many of the libraries resources will also be accessible as e-texts directly from your own computer. Librarian assistance should be available over the phone and in many cases will also be available through the same virtual interface that you use to search the libraries resources. University libraries will also often help online students find books and resources through colleges within their proximity, or ship them directly to online students and even cover shipping. Online library services will vary from university to university, but essentially, a solid online program of study will make available all resources that are available to students at the physical location of the university library through easy to navigate online platforms.
Other Services
In addition to these other important student services for online master's students might include academic support such as free online tutoring and writing center support, technical support, career services to support students in their search for work as they near graduation, networking programs to connect online students as they pursue their studies and on into life post graduation, and more. Students at the master's level know what kinds of support systems they require to be successful, so because services differ from college to college, it is important as always that you research any individual program to ensure the services you need most are available before enrolling.