Ready to find your ideal master's program?
www.mastersprogramsguide.com is an advertising-supported site. Featured or trusted partner programs and all school search, finder, or match results are for schools that compensate us. This compensation does not influence our school rankings, resource guides, or other editorially-independent information published on this site.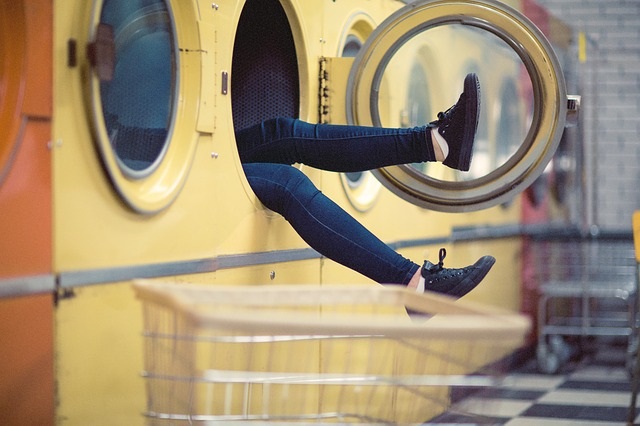 No, you don't have to go in hiding if you're involved in a public relations crisis, but you should perhaps hire a Public Relations Specialist to help you weather the storm. Or, if you are particularly adept at swaying the public opinion or positively influencing groups of people, then perhaps you should venture into the field of public relations. The best way to go about doing that is to pursue your online Master of Public Relations degree online. You will not be alone if that is the path you choose to take–the online Master in Public Relations is one of the most popular online master's degree programs that online students are currently pursuing–but more on that later.
Before a PR nightmare has occurred, the PR Specialist is already there working diligently to assure that the crisis doesn't happen. Many online master's programs that prepare PR professionals are in Strategic Communication, and it's called "strategic" for a reason. Being proactive in understanding the message, brand, and reputation of a client (whether it be an individual or an organization) is key. Running the data and conducting research to pinpoint possible problems ahead of any crisis can help make a potential disaster much more manageable if it inevitably occurs, and in the best case scenario, may even help to avoid the fallout altogether.
Another skill in the PR professional's toolbox at managing crises is making sure the people they are working with are reputable and following best practices. That could mean the employees managed by the PR professional as crisis mitigators, as well as the actual client themselves. It would be pretty hard to continue long term to spin a positive public opinion on someone who kicked puppies for a living, or sway the public to continue to buy from a company that always took candy away from babies. Not impossible, mind you, but probably pretty exhausting from the PR professionals standpoint.
So if you find yourself intrigued by the world of Public Relations and Strategic Communications, you should look into the array of exceptional online programs that are currently offered. Reputable brick-and-mortar institutions with recognizable names have made their graduate programs in public relations, communications, integrated marketing, and other similar programs that can lead to a career in public relations available in an accessible, highly flexible, and convenient online format.  Most programs can be completed in around a year to two years, and hands-on experiences are often coupled with the focus on theory and research fundamentals. Capstone projects are generally the culmination of public relations programs, and students get to showcase what they have learned through a meaningful and realistic public relations project–some schools even offer the opportunity to work with actual clients for an added real-world encounter. We have looked through a large collection of online Master's in Public Relations degree programs to find some of the best, and we offer it to you as a jumping off point for finding the program that best fits your needs: check it out at 45 Best Online Master of Public Relations Degree Programs.