Ready to find your ideal master's program?
www.mastersprogramsguide.com is an advertising-supported site. Featured or trusted partner programs and all school search, finder, or match results are for schools that compensate us. This compensation does not influence our school rankings, resource guides, or other editorially-independent information published on this site.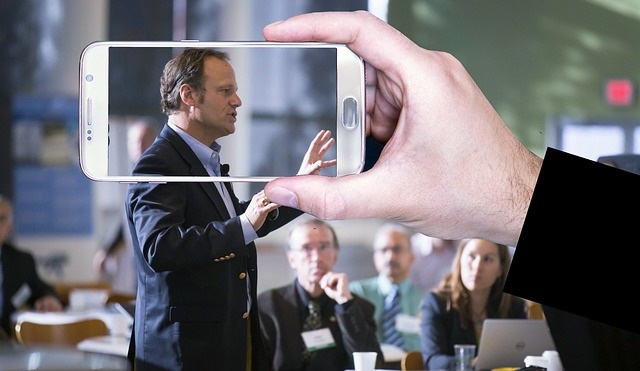 Deciding to pursue your master's degree is a brilliant move. In today's professional world, many fields rely on the applicant market to be saturated with highly trained individuals at the very least, and for some fields an advanced degree is a necessity. So taking that extra step beyond college graduation to further your education is smart–but deciding to pursue your master degree through an online program is a smart and savvy move. Accelerated program timelines, flexibility to earn a degree while keeping your current job, being able to attend class while in your pajamas or at your favorite coffee shop–these reasons and more make online graduate degrees incredibly appealing.
Perhaps the wave of the future, the online master's degree is becoming more and more popular. The number of programs offered online continues to increase yearly, and the institutions that are offering programs online are some of the best in the nation. You might be wondering how this online trend has become part of the norm? If that is the question that popped into your brain, I would pose that you, faithful reader, may be an excellent candidate for one of several very popular online master's degree programs. Why would I think that, you ask? Well, if you immediately wondered how a public opinion (thinking that something relatively new–such as master's degrees achieved via an online program) has been swayed a certain way (thinking said new manner of achieving an advanced degree is normative and acceptable), then you are thinking like a public relations specialist. And you are not alone–the online master's in public relations degree is one of the most popular online master's degree programs currently.
If your interest is piqued, you may be wondering what exactly you will learn in an online program that will enable you to sway the public's view and opinion in any respect, whether it be on behalf of an individual (celebrities that just can't behave) or businesses (corporations, governmental and non-profit organizations). Most good online master's of public relations degree programs will offer a strong foundation in classes such as communication and human behavior. Learning about crisis management, as well as gaining critical thinking skills, will also be a big component of most programs, as well as delving into brand-building and utilizing social media. Most (if not all) programs will require a final capstone project of some kind–the really exceptional programs will provide you with the opportunity to work with real-world, hands-on opportunities to tackle public relations issues and situations.
Looking into an online master's of public relations degree program does not need to be a stressful experience. In fact, we have you covered–we have compiled a list of some of the best online master's in public relations degree programs you can find. As an added plus, we've also included a selection of exceptional online master's degrees in similar fields, such as strategic communications and integrated marketing. So check them out, and get started on an adventure that could guide your future and sway the masses!