Ready to find your ideal master's program?
www.mastersprogramsguide.com is an advertising-supported site. Featured or trusted partner programs and all school search, finder, or match results are for schools that compensate us. This compensation does not influence our school rankings, resource guides, or other editorially-independent information published on this site.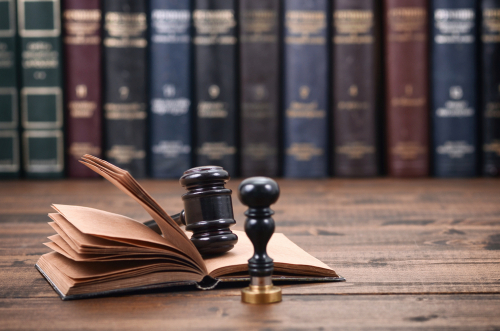 If you have determined that a better understanding of the legal system and laws would benefit your current employment, but you don't desire to pursue a Juris Doctor (JD) degree and become an attorney, are you out of luck? Short answer—no. There is a myriad of law degree possibilities open to the professional who needs to better understand the legal proceedings and how the law works in the United States, but without the requirement of being a practicing attorney or becoming one. The Master of Legal Studies degree is a degree program open to qualified applicants who want to study law in order to help them in their career, whether they work with attorneys on a daily basis and need to understand the complexities of legal policies and laws, or if they need to be able to navigate the world of advocacy and policy change in a constantly changing and updating arena. There are of course many programs that offer general tracks within the degree, but there are also many unique and timely specializations to truly enhance any career path. And one really promising aspect of the degree—many programs can be completed in less than a year. For this reason and many others, the Master of Legal Studies (MLS) degree is one of the most popular online degree programs available currently. Continue reading to discover some of the ways this degree can help you advance or benefit your career without requiring a JD degree.
Professionals who need to understand the law to better perform their jobs have a selection of degree options from which to choose. With degree titles such as the MLS degree, the Master of Science of Law or Master of Studies in Law (MSL), the Masters of Jurisprudence (M.Jur. or MJ) or the Juris Master (JM) degree, students may become overwhelmed. There's no need to be—what all of these degrees have in common is that they allow students who do not possess a JD degree to study a general approach to legal proceedings or some aspect of the law. In essence, they are the equivalent to the Master of Laws (LL.M.) degree, which is a specialty degree for already practicing attorneys.
So what focus areas are available for the non-lawyer to pursue in legal studies? Many! Concentrations in medical device compliance, corporate and health regulation, or health care policy provide an avenue for the professional working within the healthcare system. Humanitarian professionals have programs that allow for specializations in international human rights law or indigenous peoples law. These programs provide the skills and resources that non-lawyers need to work with individuals and communities who are often marginalized and sometimes directly and intentionally harmed. A focus in media, entertainment and/or sports law provides the exciting opportunity to work for entertainment production companies and famous sports organizations, as well as with individual athletes or entertainers. If the earth's sustainability and production is your calling, a wide range of agricultural and food law programs and environmental protection and sustainability law programs give students the know-how to protect and regulate laws that affect the planet and the people, animals, and plants on it.
These examples don't even begin to cover all of the possibilities, but if you have determined you want to pursue the degree but need a jump-start on picking the best school for you, check out this list of the 50 Best Online Master of Laws and Master of Legal Studies Degree Programs.