Ready to find your ideal master's program?
www.mastersprogramsguide.com is an advertising-supported site. Featured or trusted partner programs and all school search, finder, or match results are for schools that compensate us. This compensation does not influence our school rankings, resource guides, or other editorially-independent information published on this site.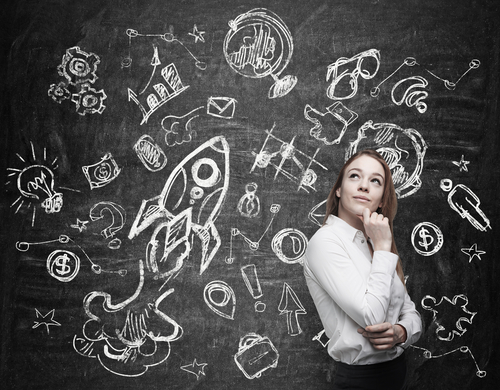 Competency-based degree programs are becoming more and more common. Focusing on a student's competency in any given subject area as opposed to strictly adhering to a predetermined classroom time requirement, competency-based programs can usually be completed much more quickly than traditional programs. The general idea of competency-based education is that academic work should be self-paced to allow students to move very quickly through the subject matter they are already competent in so they can focus more time and energy on the subject areas with which they are less knowledgeable and need to work on more. It's a personalized rather than a prescribed and predetermined approach to any given subject. This self-paced progression can also be more affordable for students since they can move through the program at a faster rate, not having to engage in classes for which they have already demonstrated understanding and experience.
In addition to some recognized and established universities developing these competency-based programs, there are several online-only universities that have pioneered a move towards exclusively competency-based academics. But how are these programs viewed? In other words, are theses degree programs and the graduates they produce just as accepted by employers as graduates of other online programs? According to the U.S. News and World Report, the trend is that online degrees are definitely becoming more widely accepted. Competency-based degrees could be on that upward trend as well, but hiring managers and employers are not yet as familiar with them as they have become with traditional online degrees. Some things to consider when choosing a competency-based program: Being a motivated individual lends itself well to this type of learning format, but if that is not your particular gift, then it could prove for difficult times ahead. Also, since the programs are self-paced and students pay by the time it takes to prove their competency, if a student is a procrastinator the cost could end up being more than a traditional program. Individuals who have a previous college degree and some work experience tend to have the tools that will help them be successful in this type of degree program, so if that sounds like you, and you know yourself to be motivated and good at self-guided instruction, then learning more about competency-based degrees should be in your future as you think about obtaining an advanced degree.
What it really boils down to in gaining employment is a candidate's experience, skill, and talents as opposed to the sort of degree or the format in which they studied. A field that seems to really lend itself to competency-based learning is the area of psychology. Since psychology is the scientific study of the mind, it is no wonder that many programs focus on allowing a student's competency guide the way in this area. There are a wealth of online degree programs available to help a student achieve a Master of Psychology degree–and a master's degree is a necessity when going into this field. Peruse the 50 Best Online Master of Psychology Degree Programs for a list of some of the best programs out there that are offered online.